Date of Publishing:
Architecture Design of Ramat Hen Residence
Description About The Project
Ramat Hen Residence designed by Neuman Hayner Architects, planned as a perfect vessel floating aboveground, with the floating being meant to accentuate the landscape continuity. Also, lighten the constructed volume and underscore the unique approach to the façade. This house includes one floor and a basement, built on a plot sized 408 sqm.
On the other hand, the street façade planned with three converging levels creating perceived depth and interest. Hence, that feeling amplified by the dynamic play of light and shade over the course of the day and in different seasons of the year. A laser – cut metal mashrabiya in an original lattice design completes the street façade. The mashrabiya bolsters the feeling of privacy, filtering light into the interior spaces, including the basement floor. Besides, a swimming pool situated at the end of the courtyard, intersecting almost its entire length. Both the public space and the master unit feature direct access and a wide view of the pool.
In addition to this, the ground floor divided into two distinct wings – a public area and a private area – separated by an exposed concrete wall. With the master unit and one children's room being in the private area. The other rooms, workspaces, viewing spaces, and play spaces are situated on the basement floor, planned in such a way as to be inundated with natural light at almost all hours of the day.
The Architecture Design Project Information: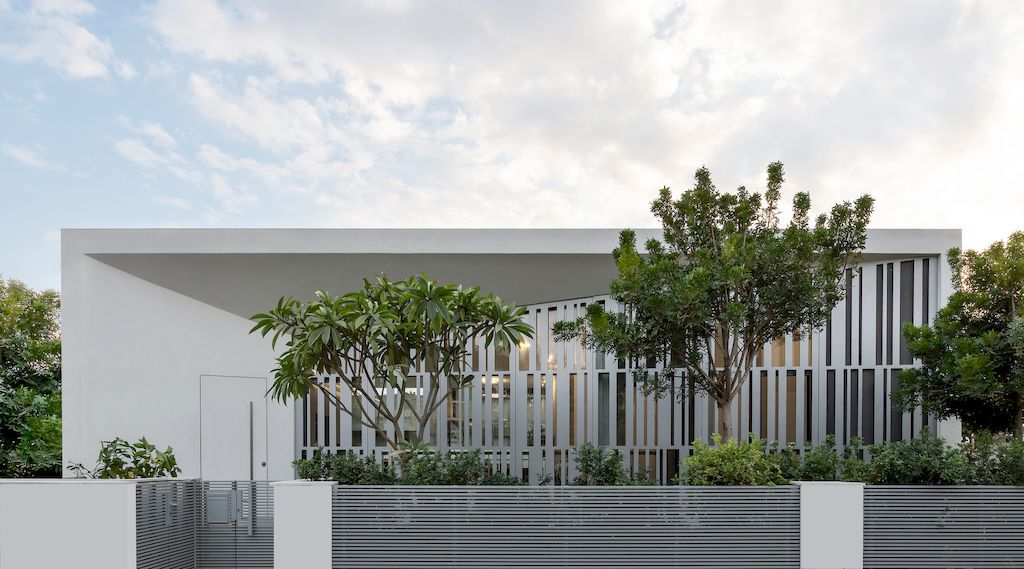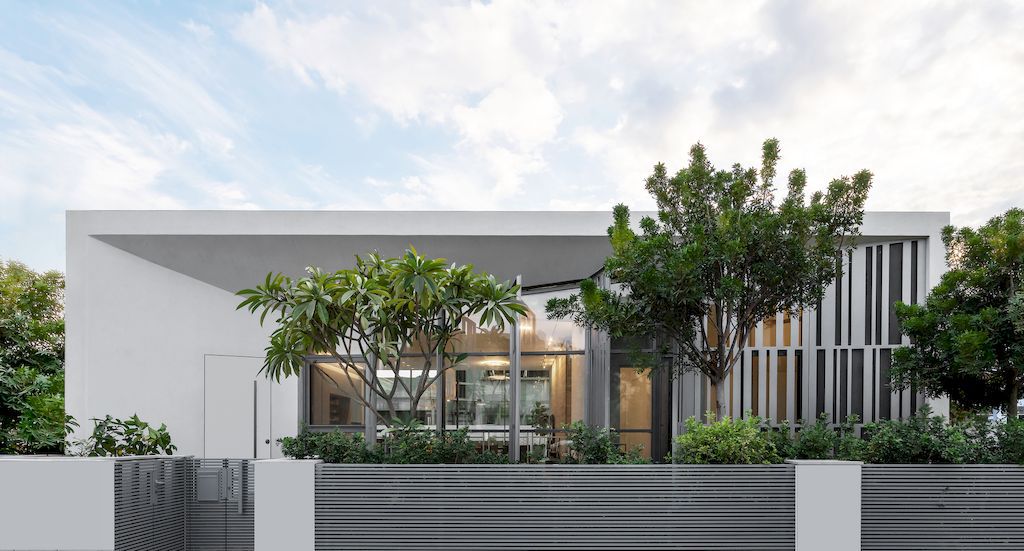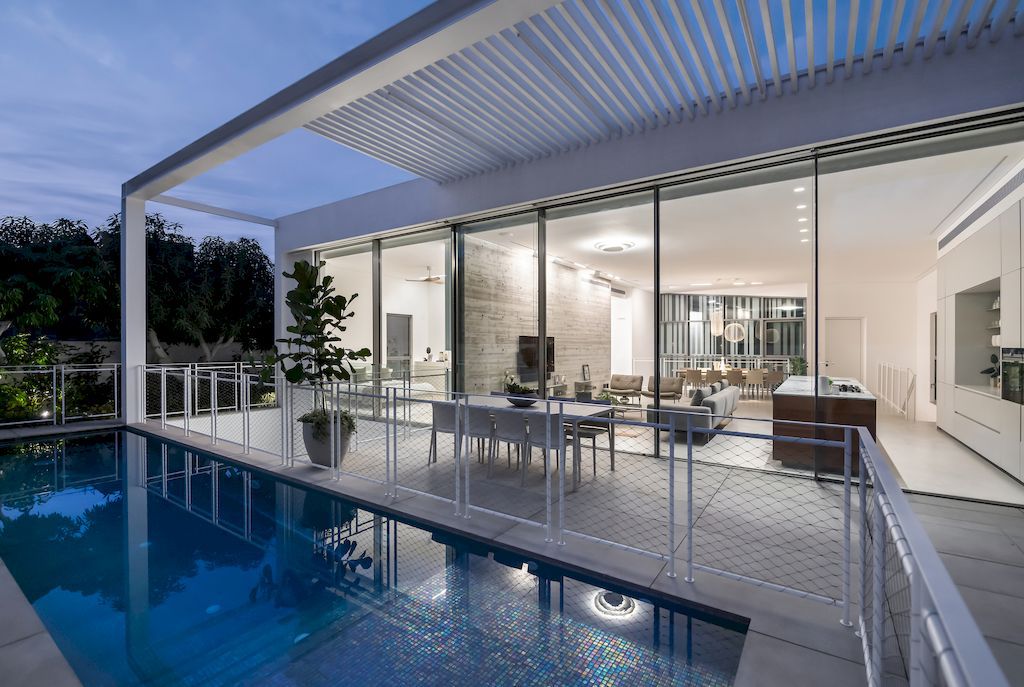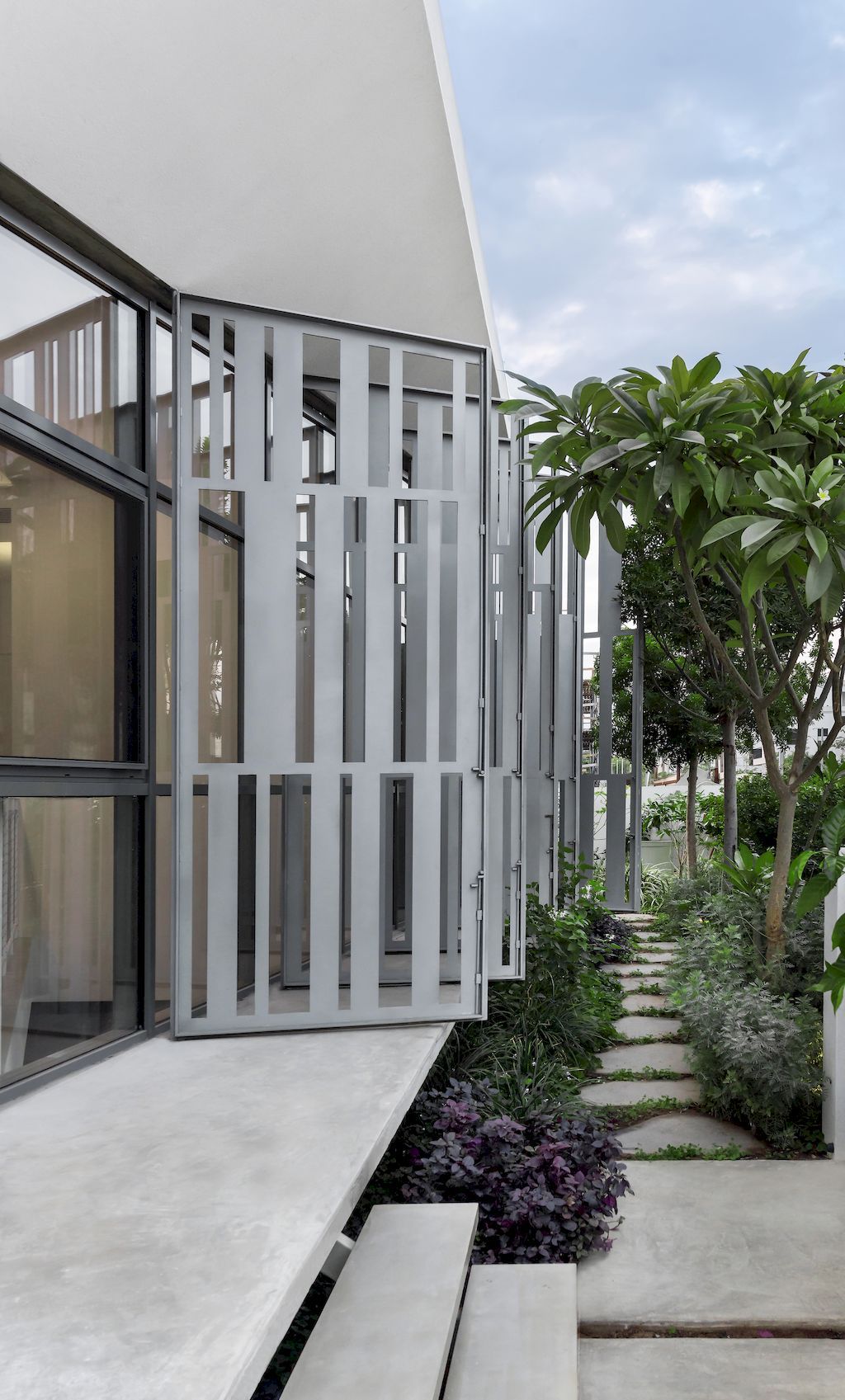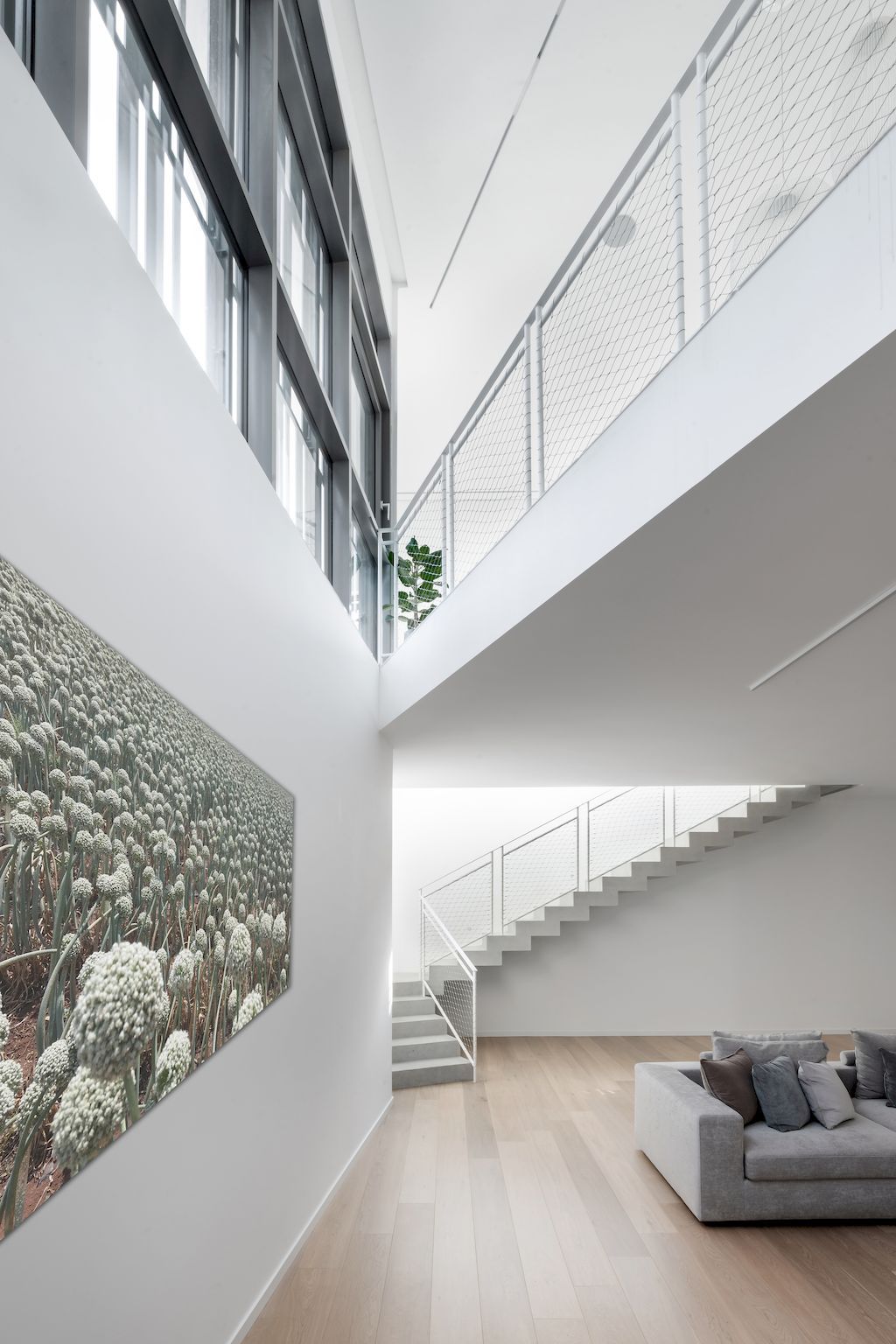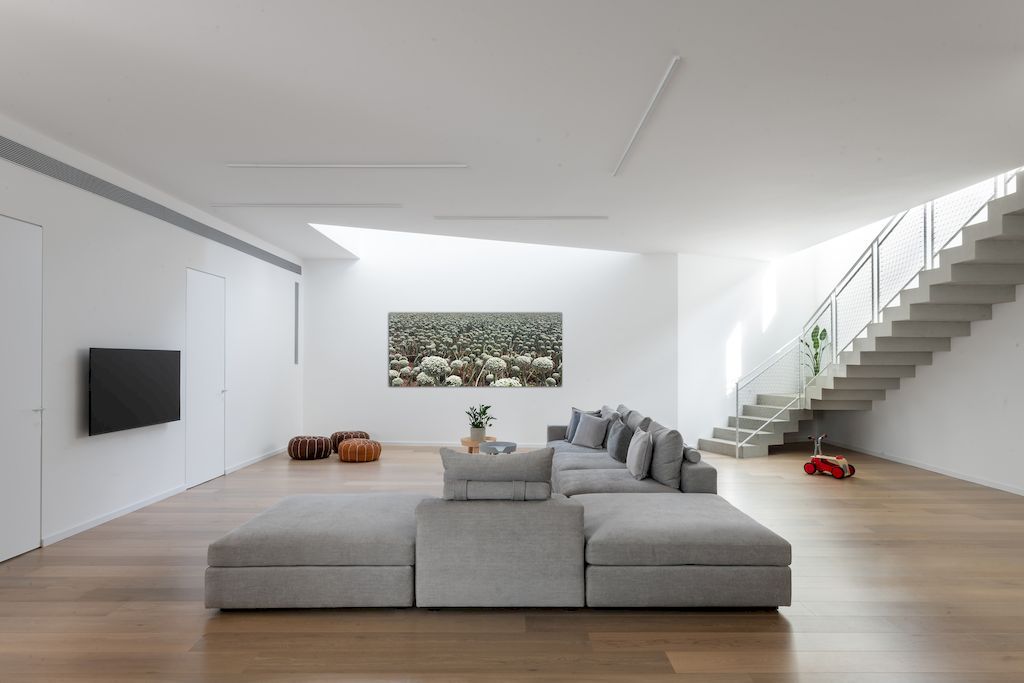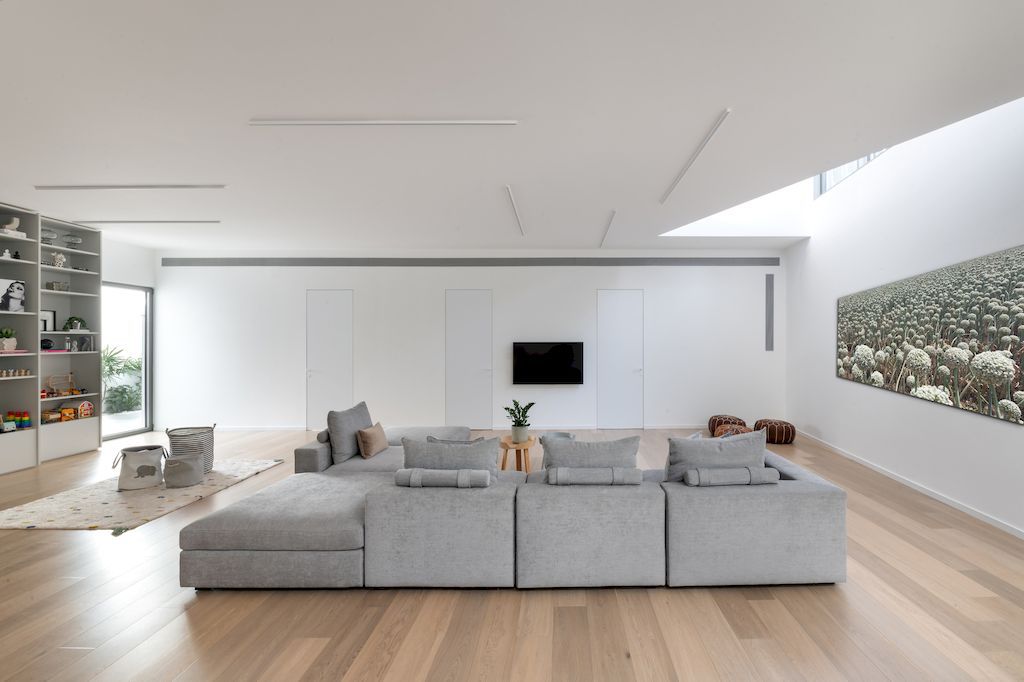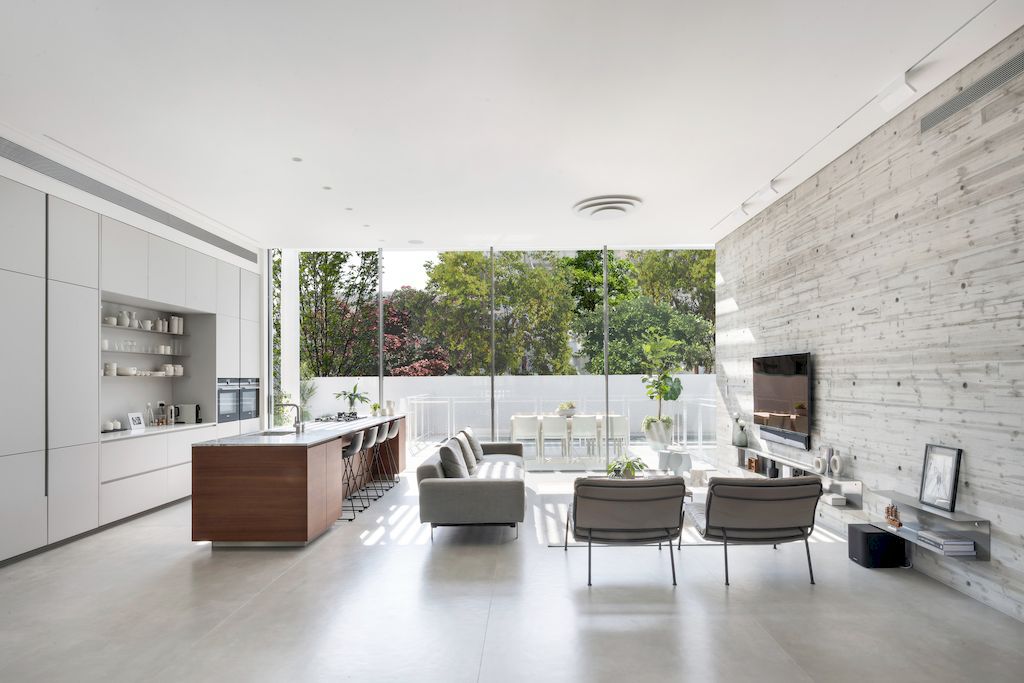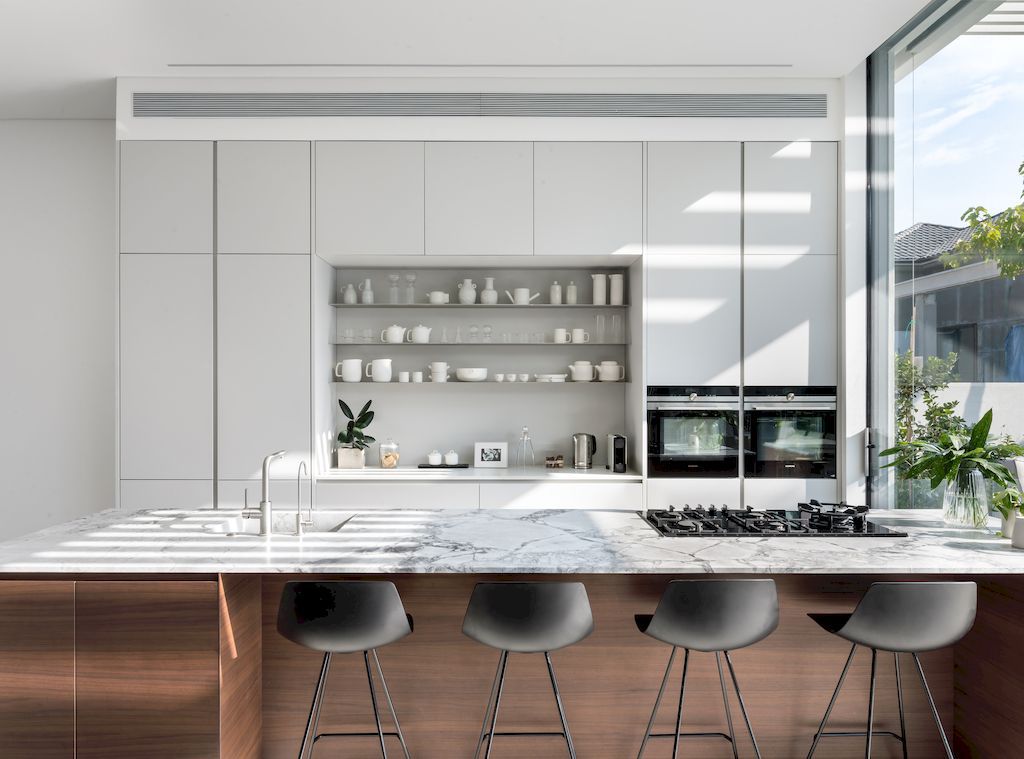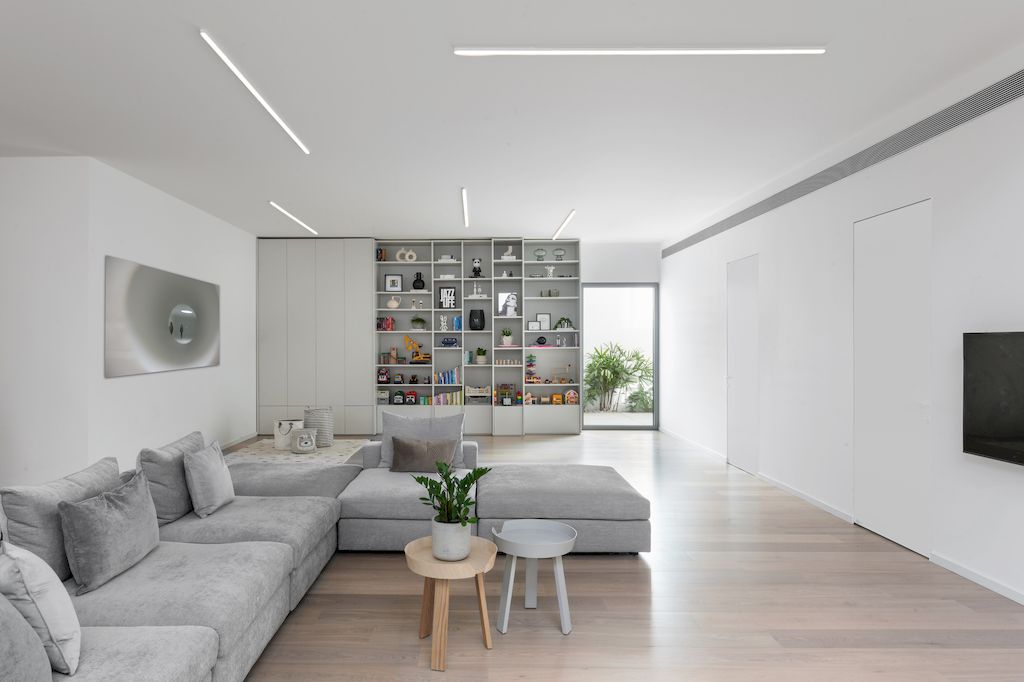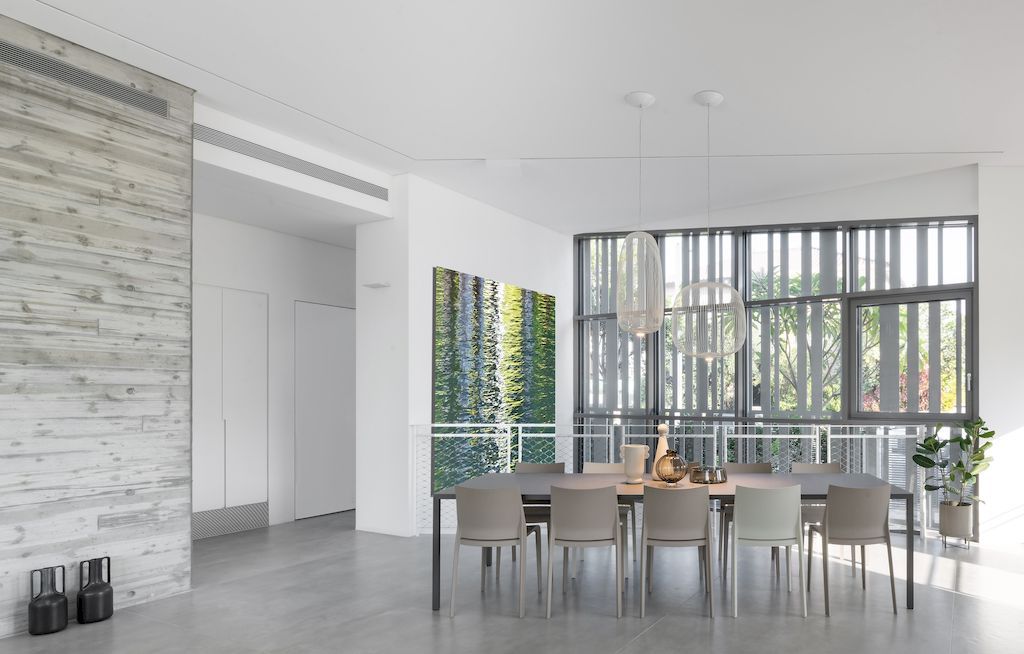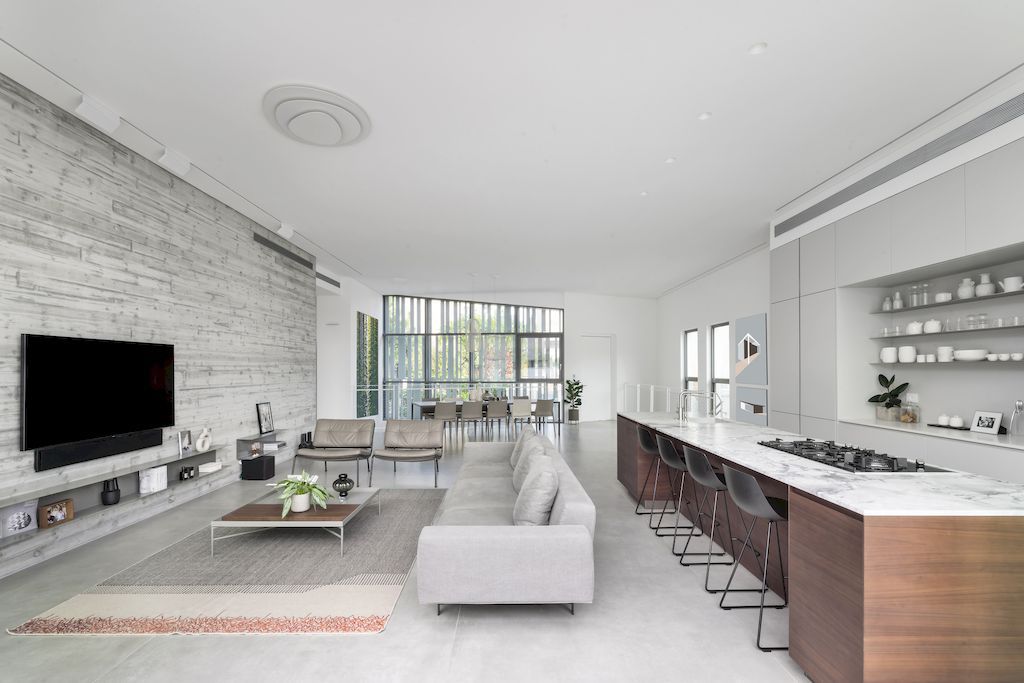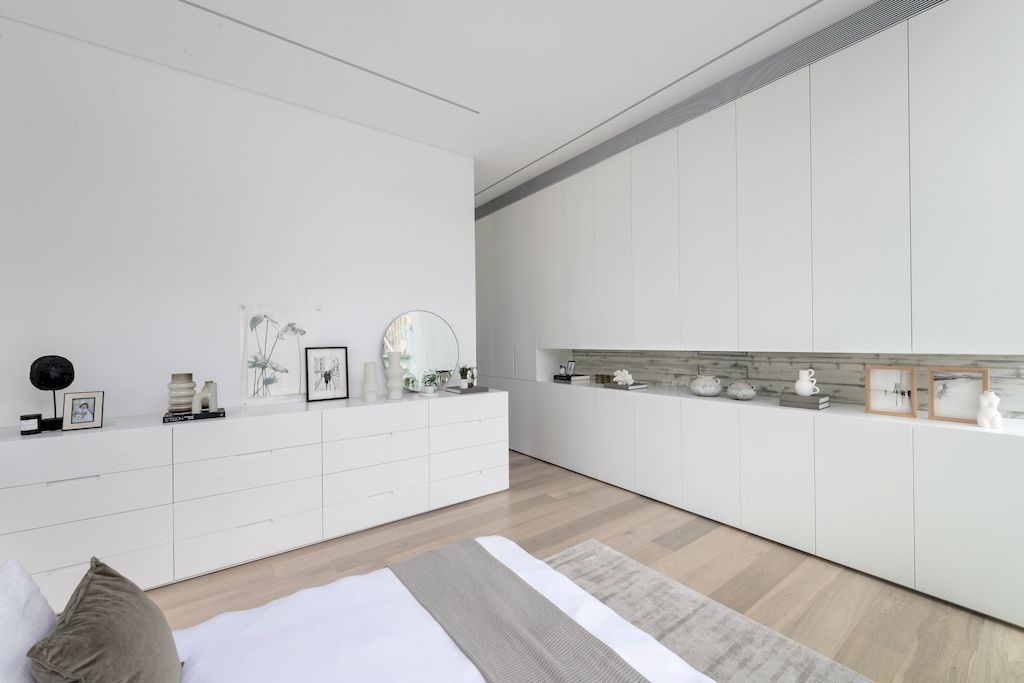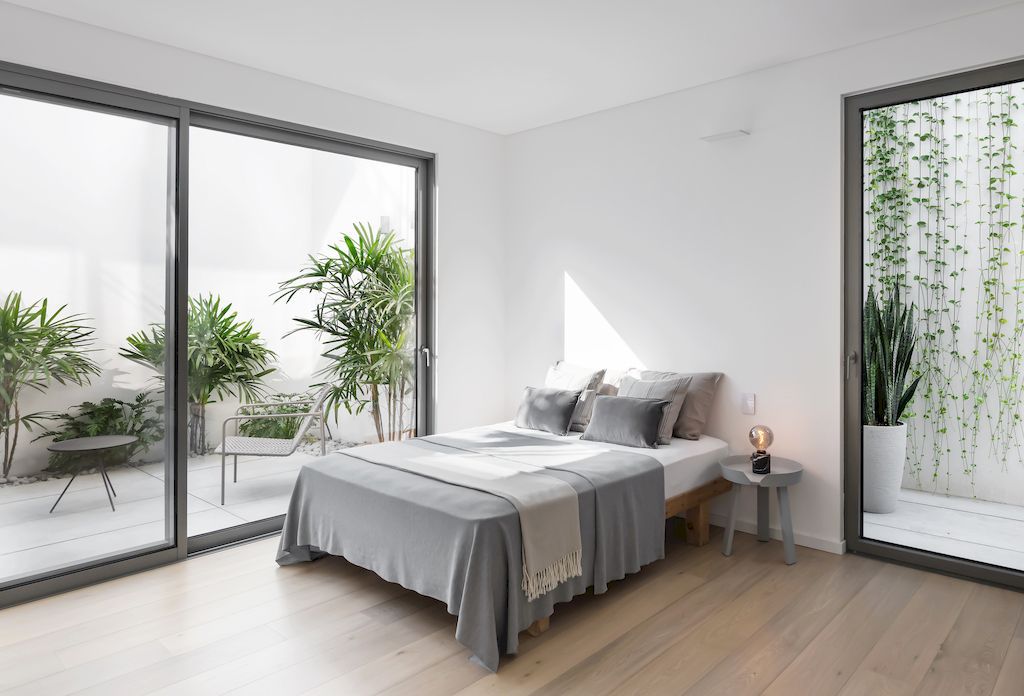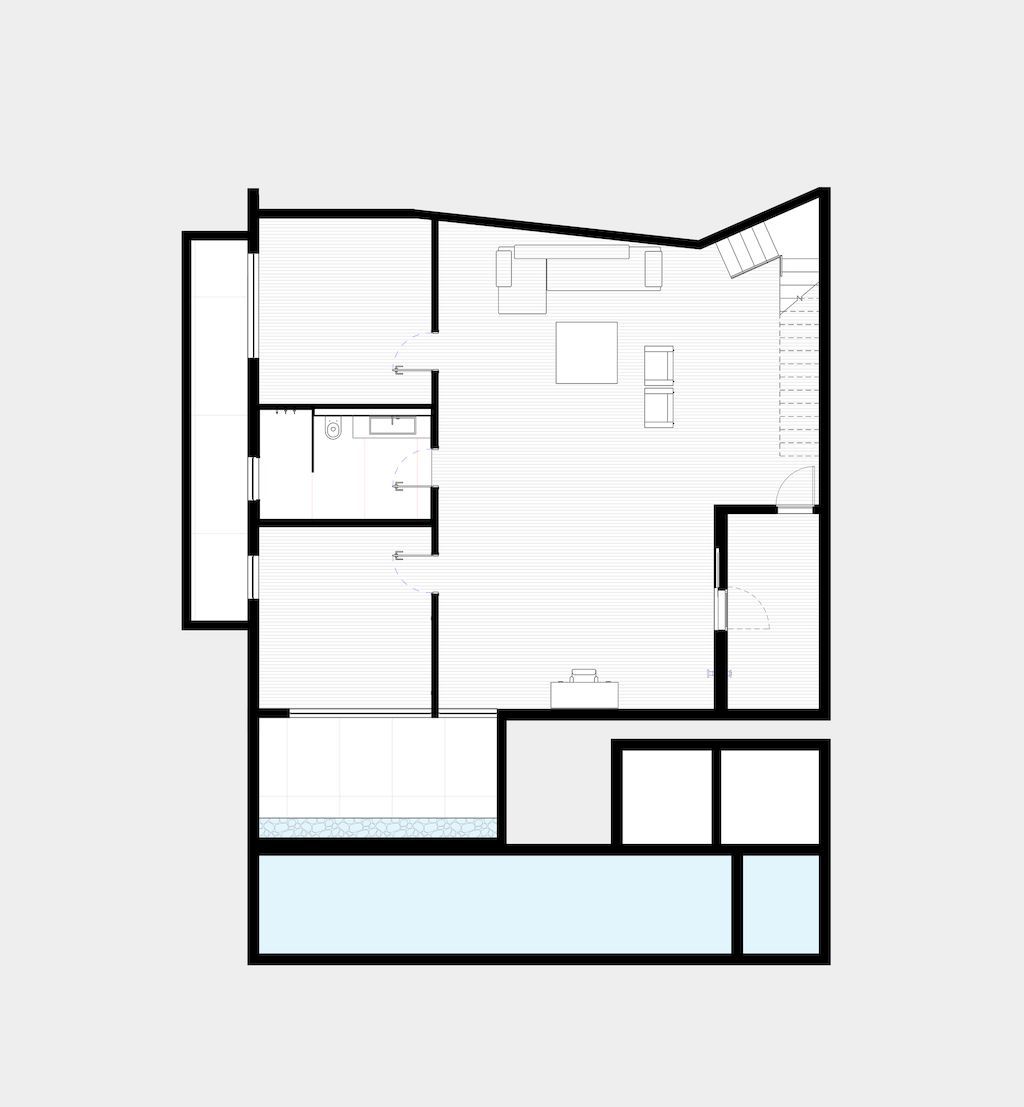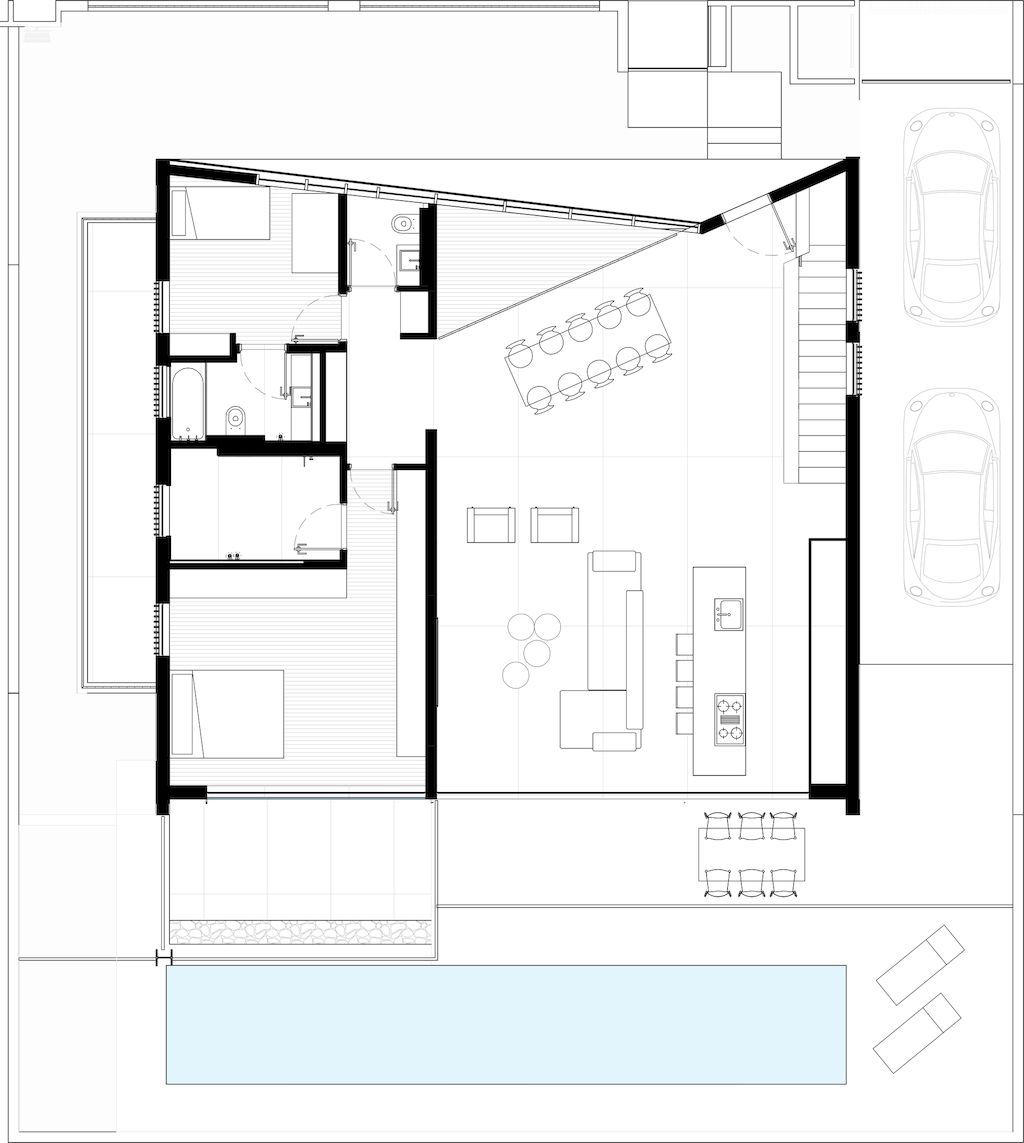 The Ramat Hen Residence Gallery:
Text by the Architects: The house, comprising one floor and a basement, was built on a plot sized 408 sqm. The architectural program formulated with the family members was a challenging one. It spoke, among other things, of a transparent yet intimate, present yet unassuming ambience, a large illuminated and airy basement without the "feel" of a basement and a substantial garden.
Photo credit: Amit Gosher| Source: Neuman Hayner Architects
For more information about this project; please contact the Architecture firm :
– Add: Morad ha-Hadarim St 2, Beit Herut, 4029100, Israel
– Tel: +972 9-954-5842
– Email: [email protected]
More Projects in Israel here:
---