Date of Publishing:
Architecture Design of TT Residence
Description About The Project
TT residence designed by FLAT12x, for a family in Po Kaew, Bangkok, Thailand. The massive home, which spans over 10,700 square feet, illustrates how classic and modern architecture can be combined and how it can thrive in a tropical locale. The homeowners leaned towards classical architecture due to its oversized scale and proportion. While the architects introduced modern design to realize all of the design goals everyone brought to the table. The result is an open and airy tropical oasis with massive windows that increase the visual flow.
Master planning, the main living area of the house designed in an L shape in order to minimize the distance between each used space in a large area. Also, all guests welcomed generously by a double height living hall that echoes the celebration of the great hall of classical architecture. In addition to this, the latter part of the house winged by the additional multipurpose area for contemporary uses. Intentionally, the L-shaped layout creates more interaction between family members via an interconnected internal space both physically and visually.
On the other hand, the main house surrounded by four separated compartments; the office, wine room, fitness room, and services. They are not only for moderating the main living area but also facilitate more circulation and ventilation flow within the house.
In addition to this, the extra wide double volume terrace exemplifies the adaptation of the classical aisle for modern day use by developing as a sun shading device. Hence, it helps protect the house from strong light from the West as well as creating a semi outdoor space for living in the tropical climate country.
The Architecture Design Project Information: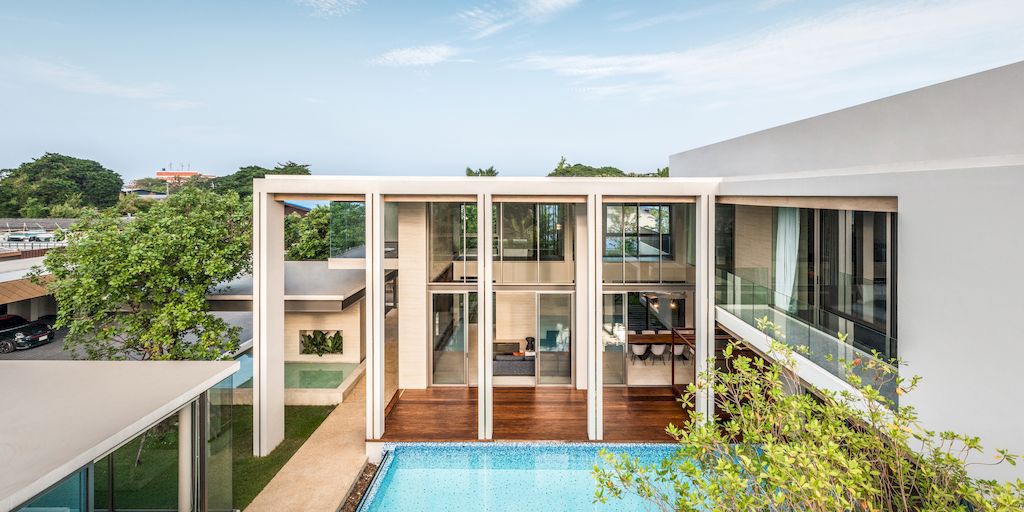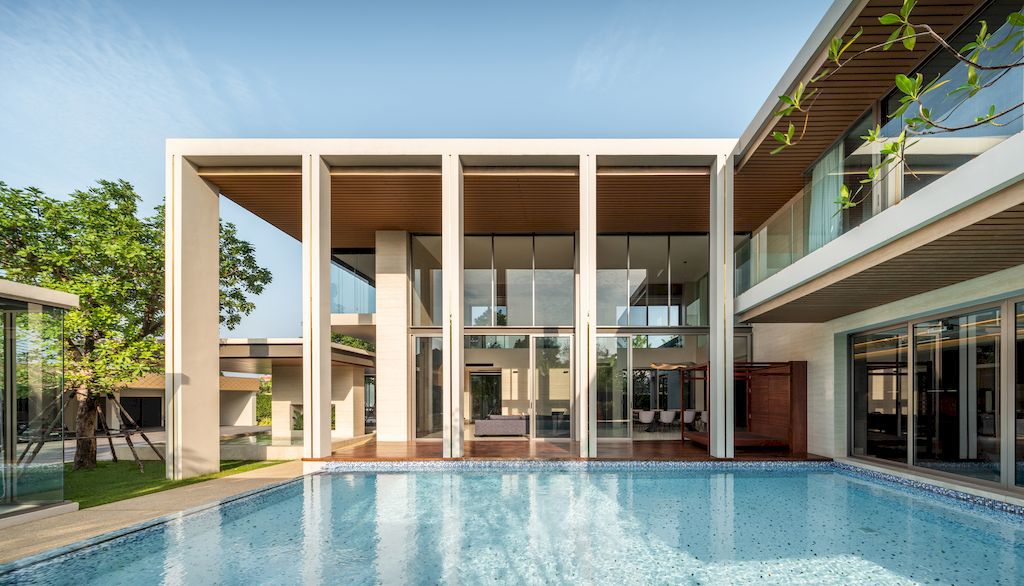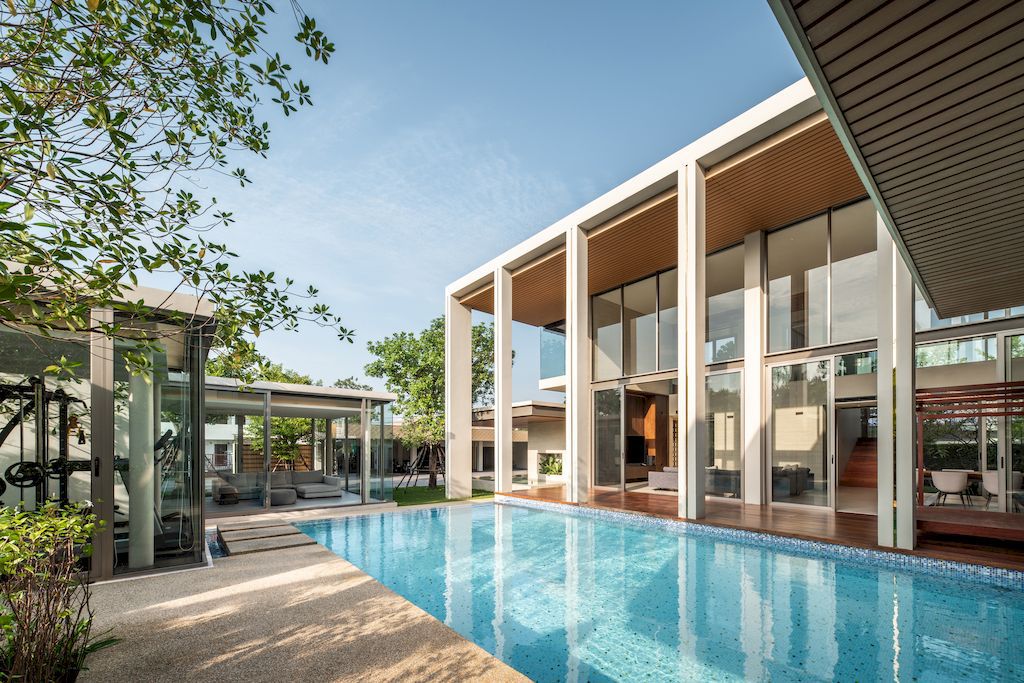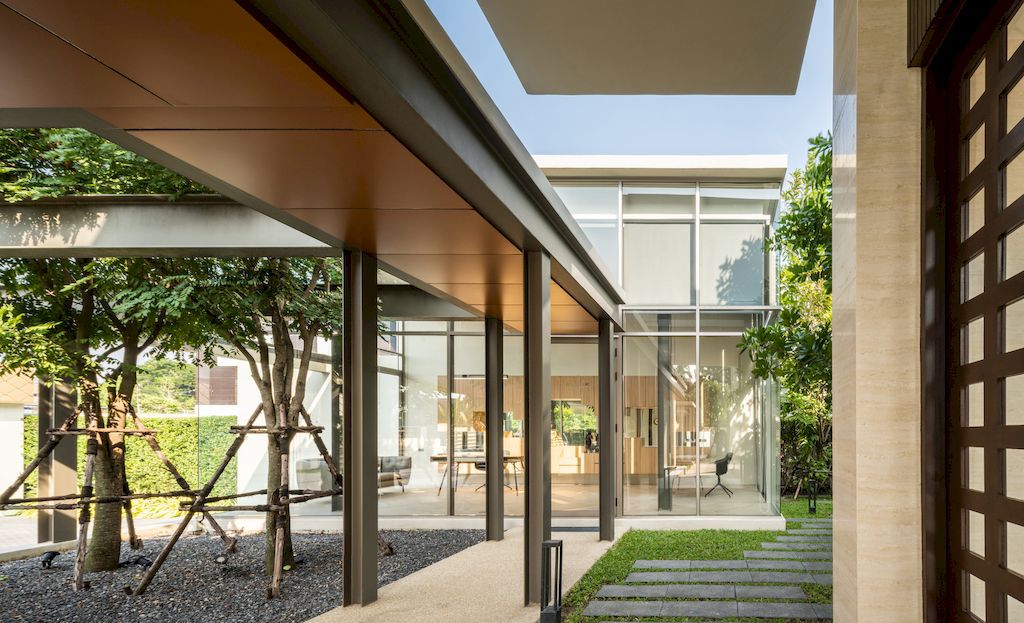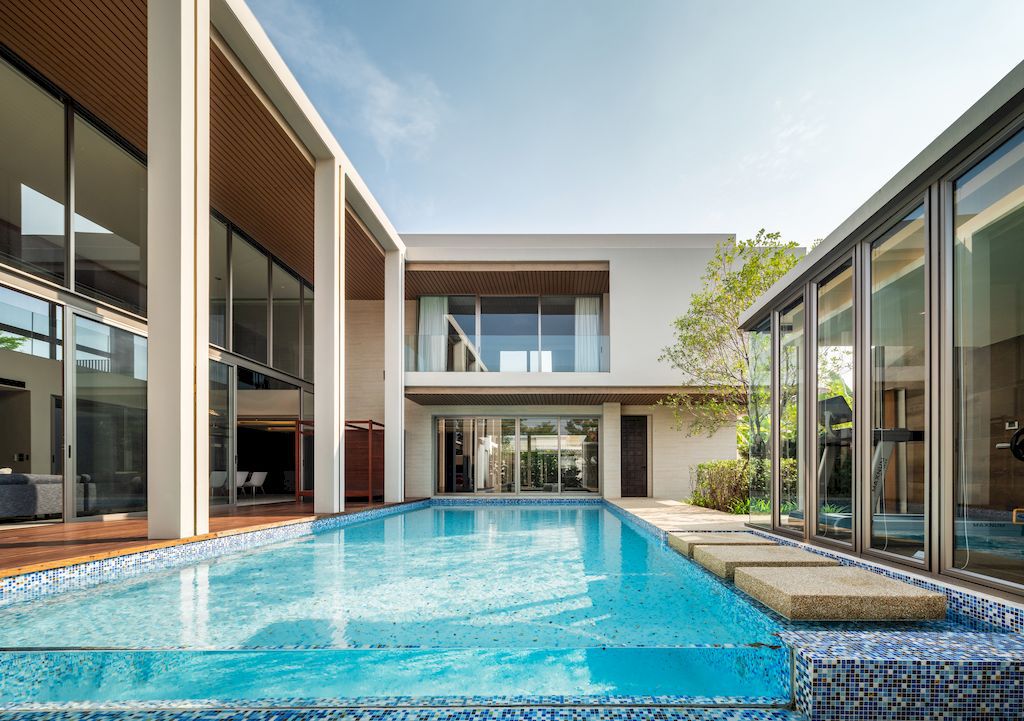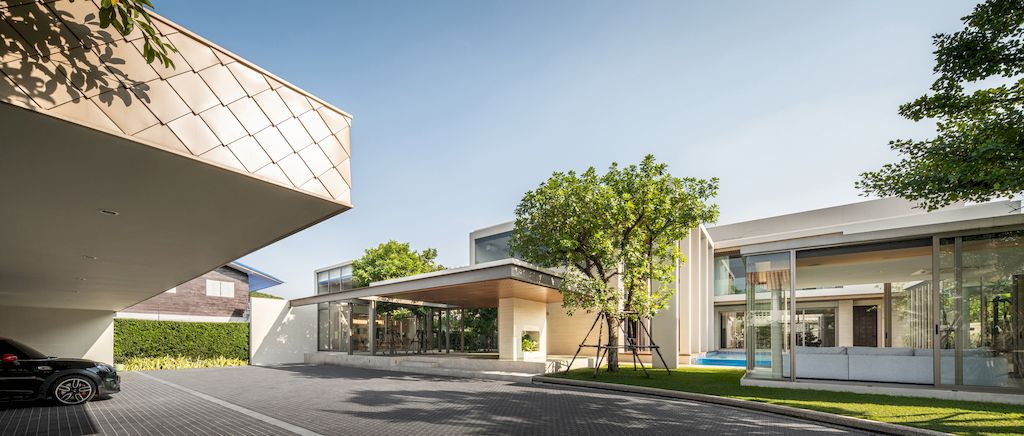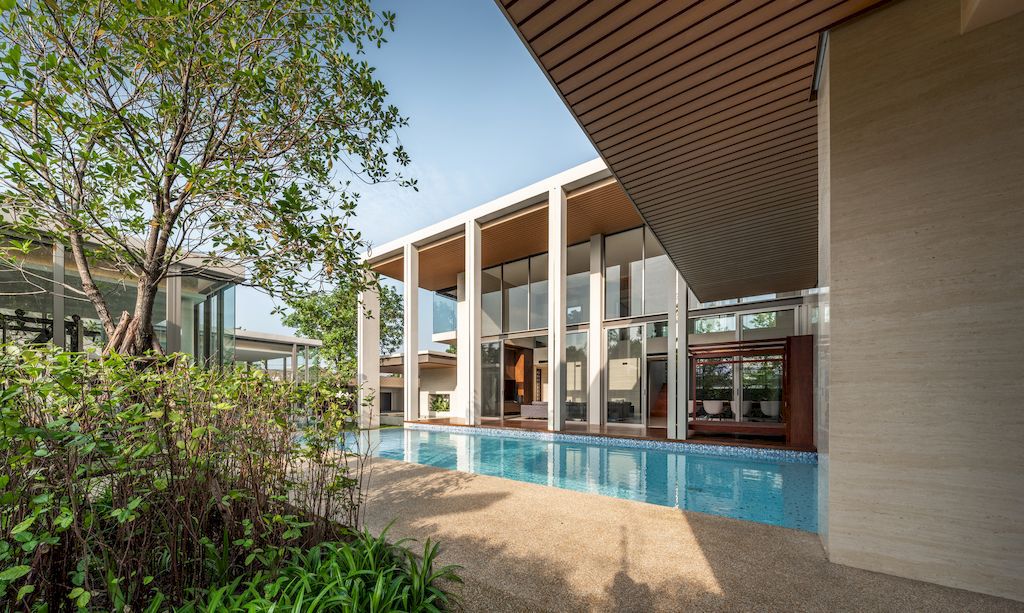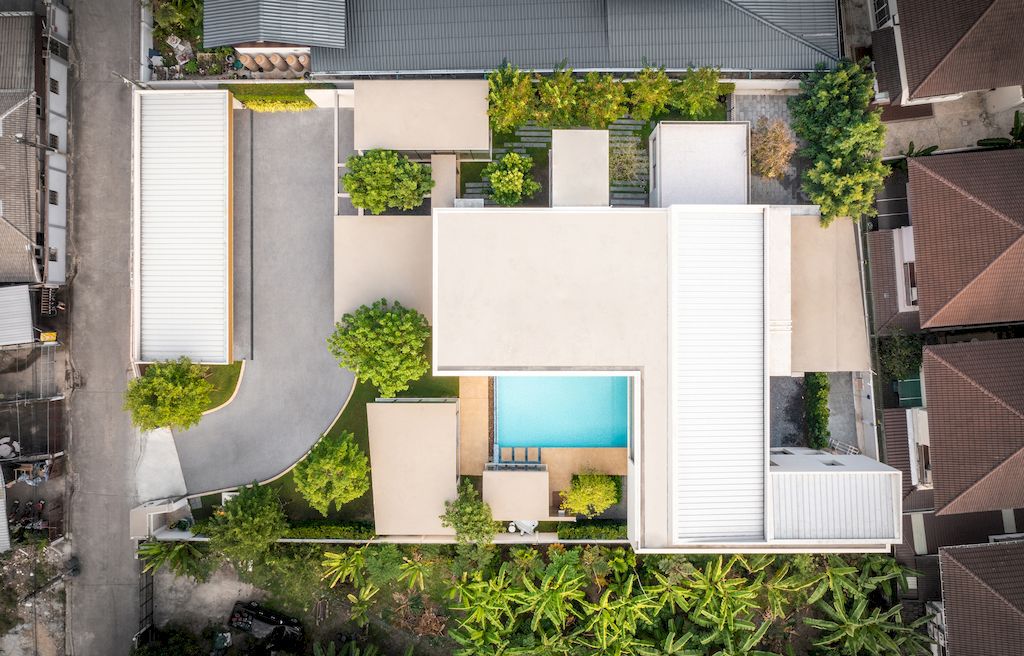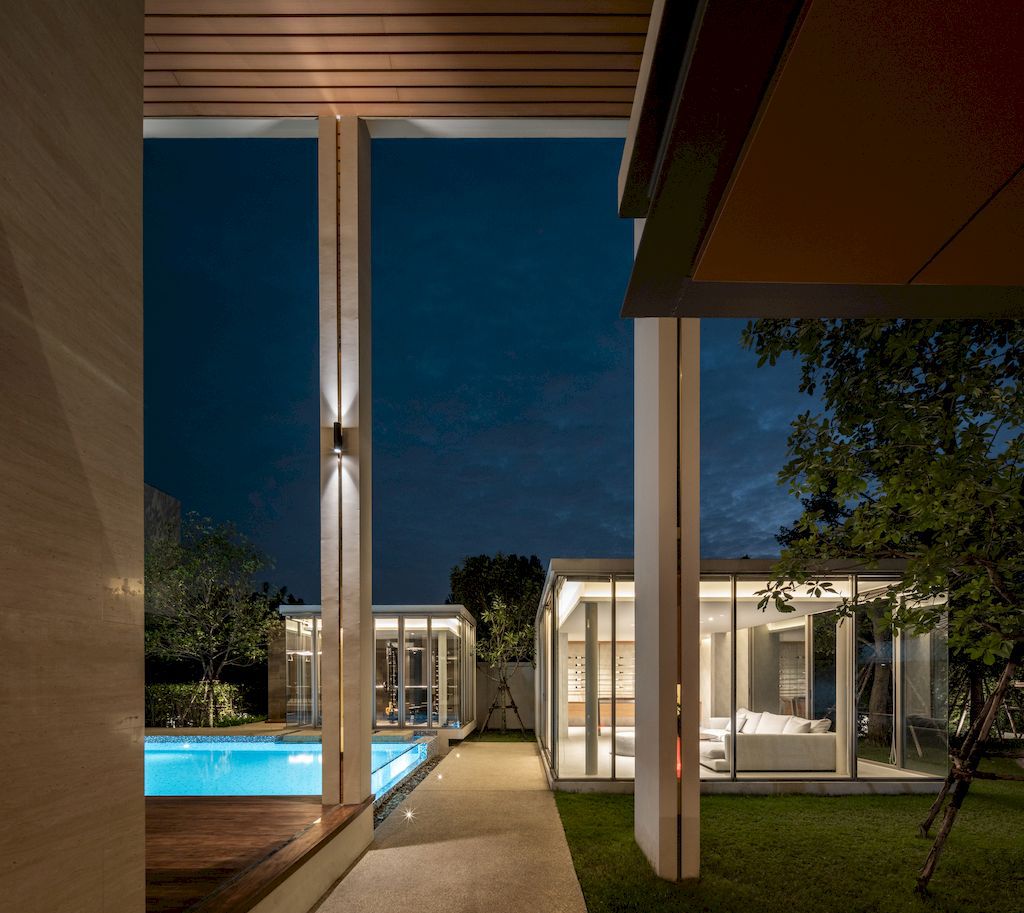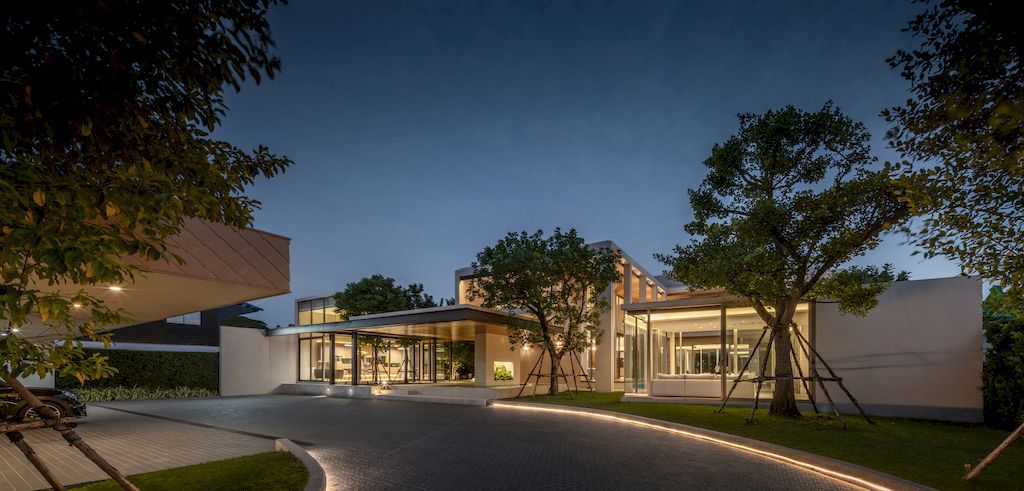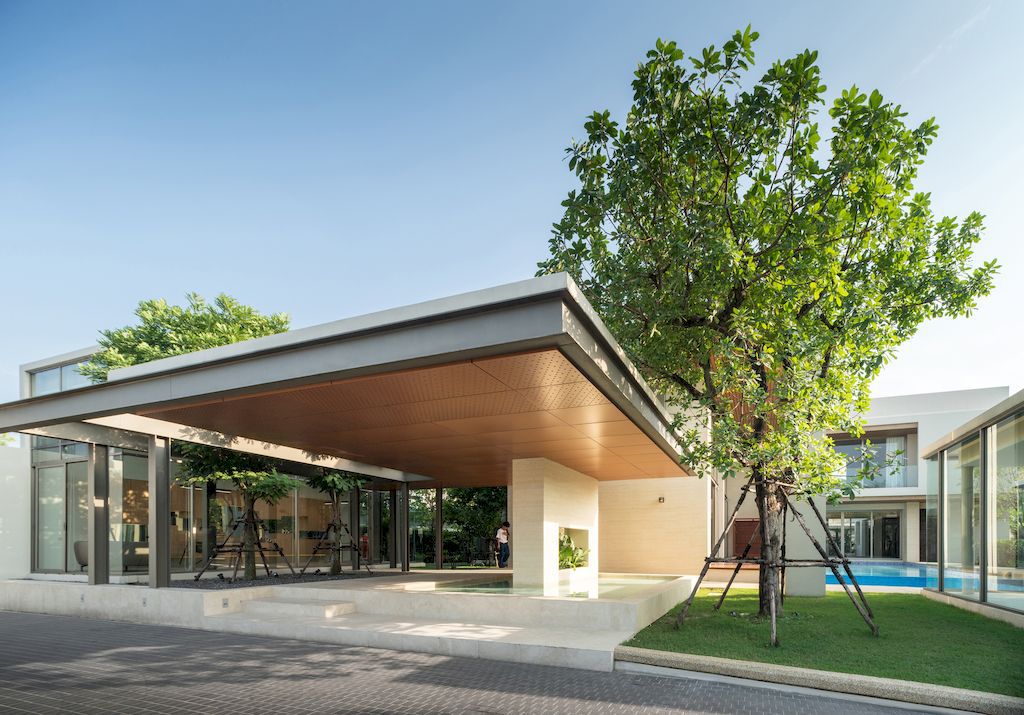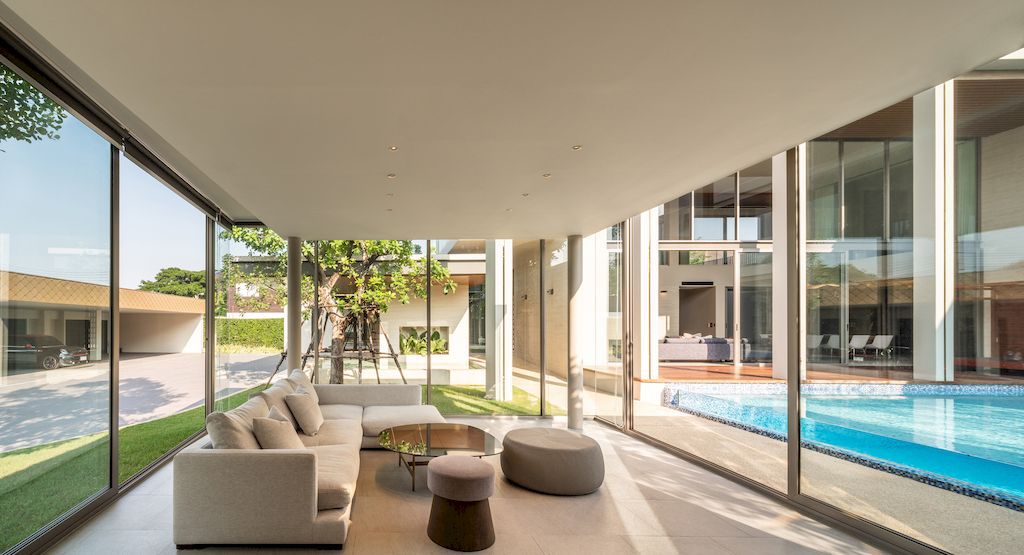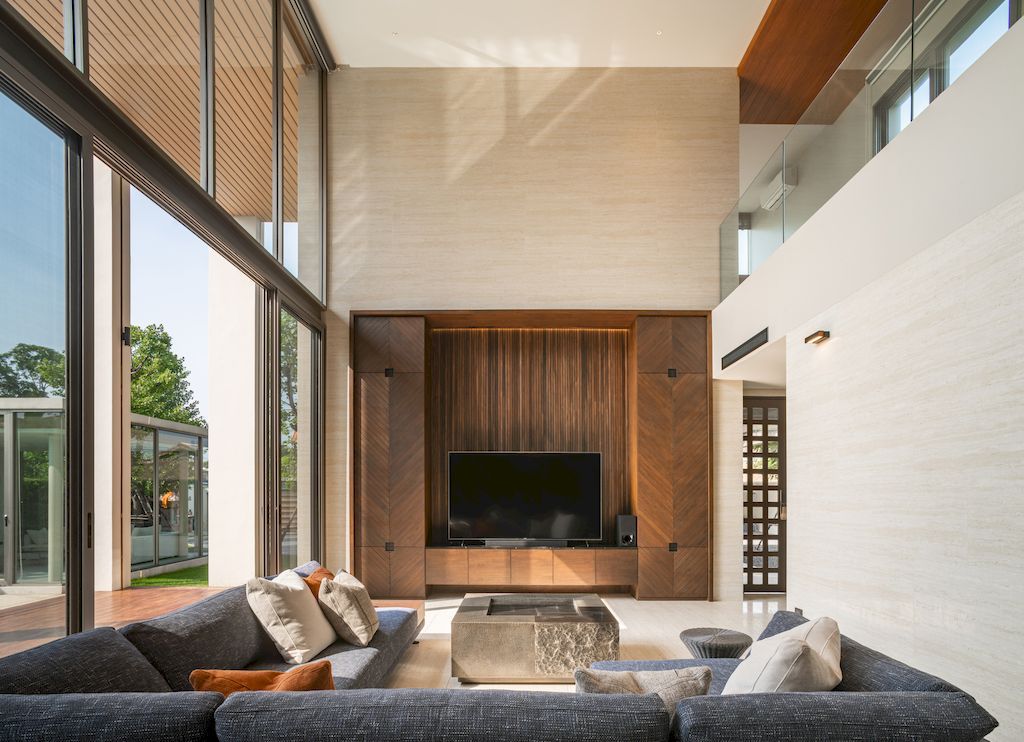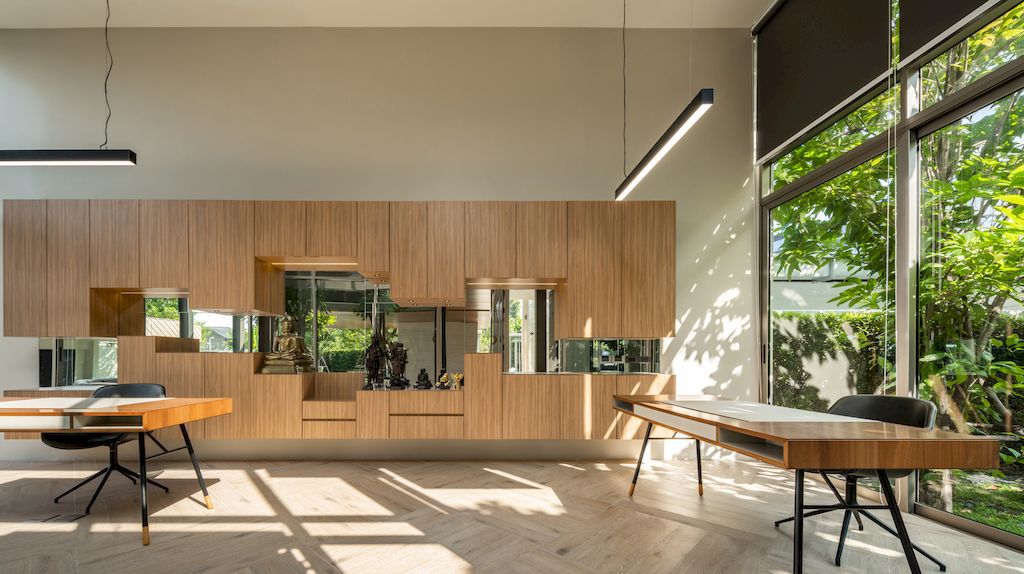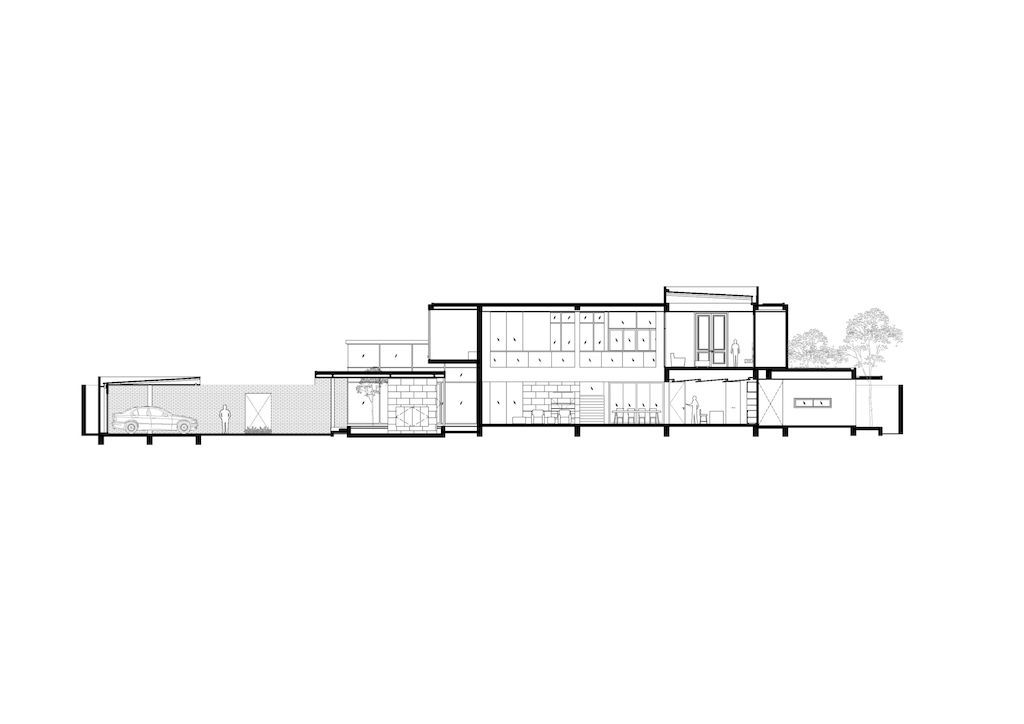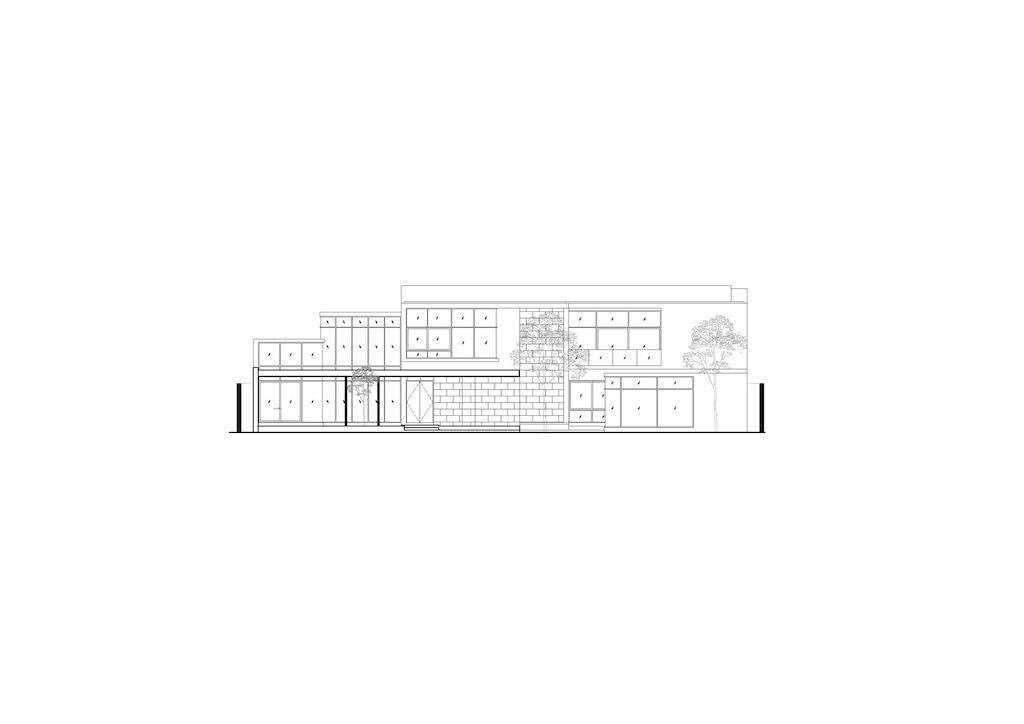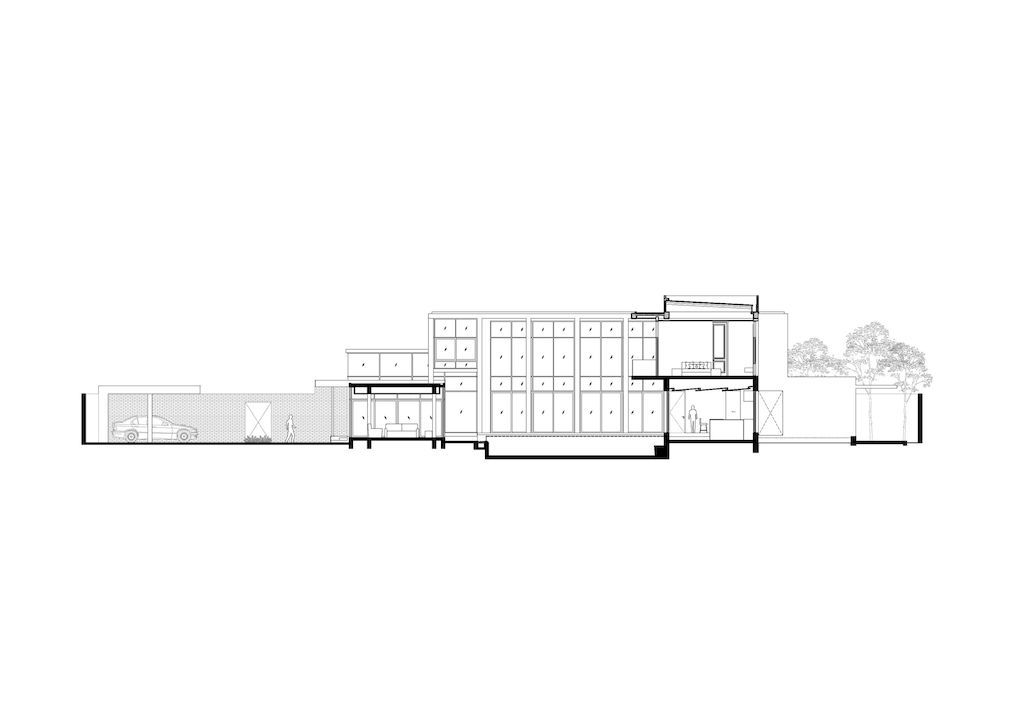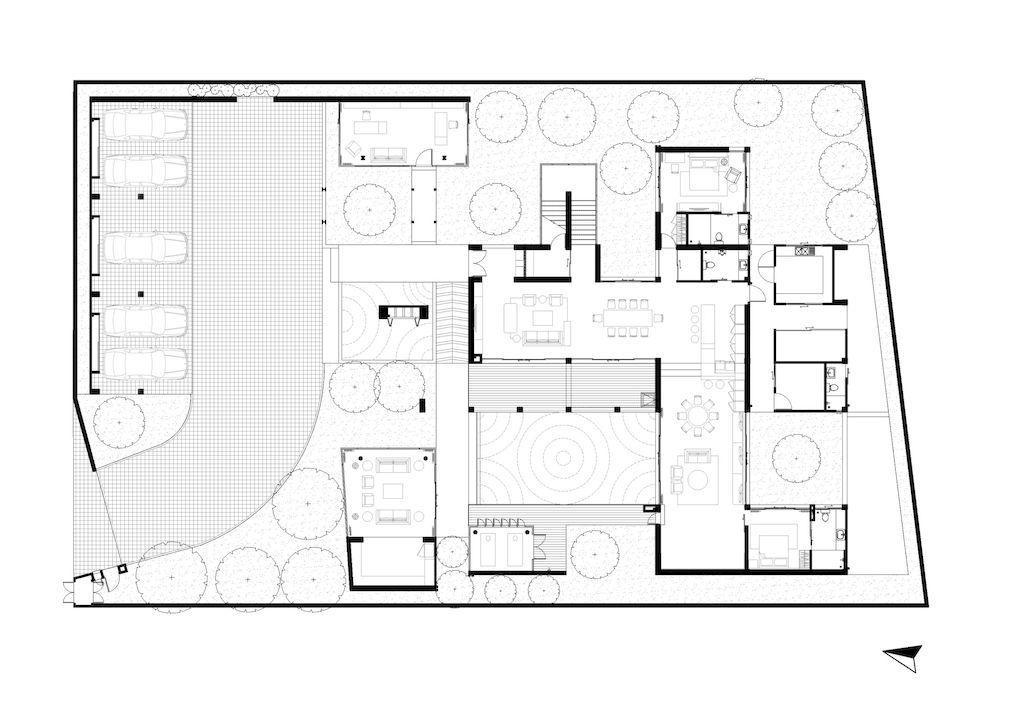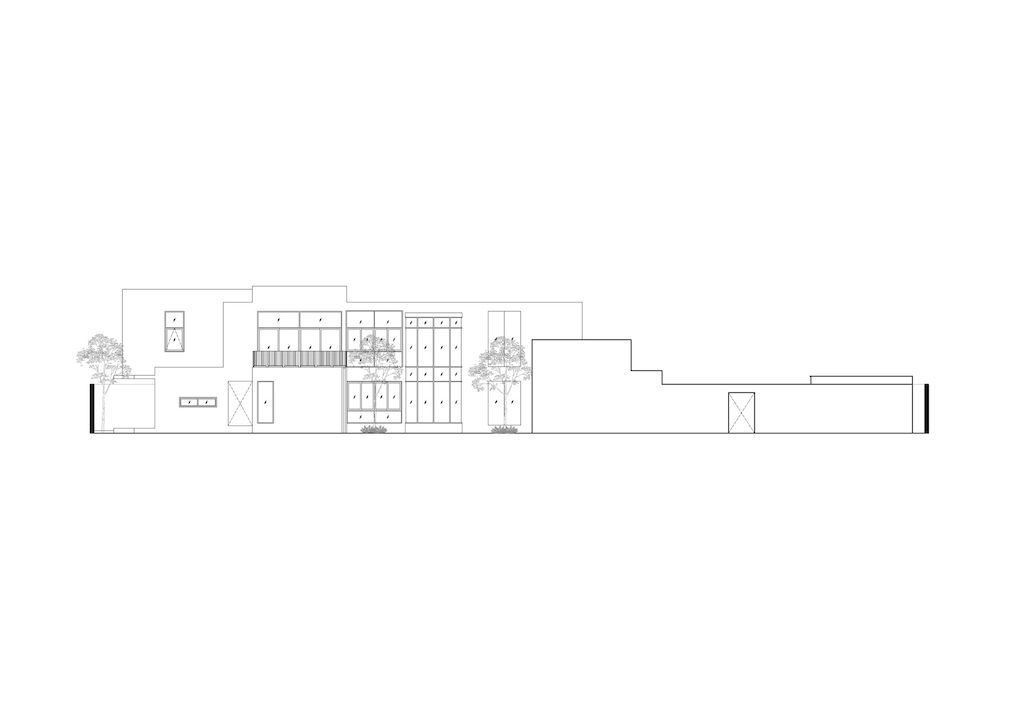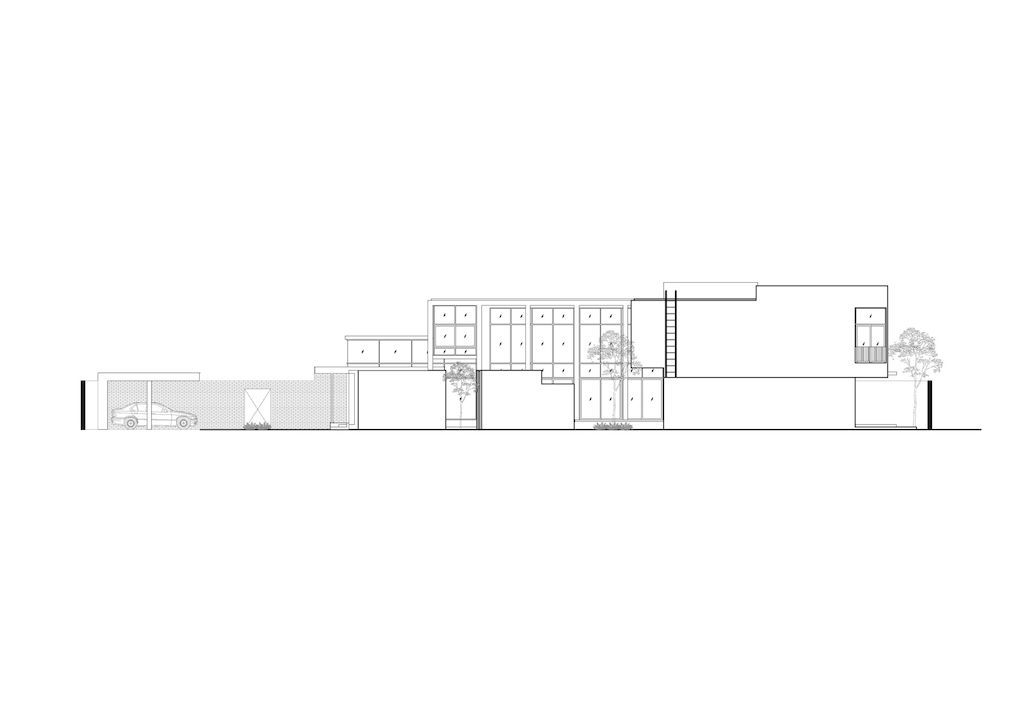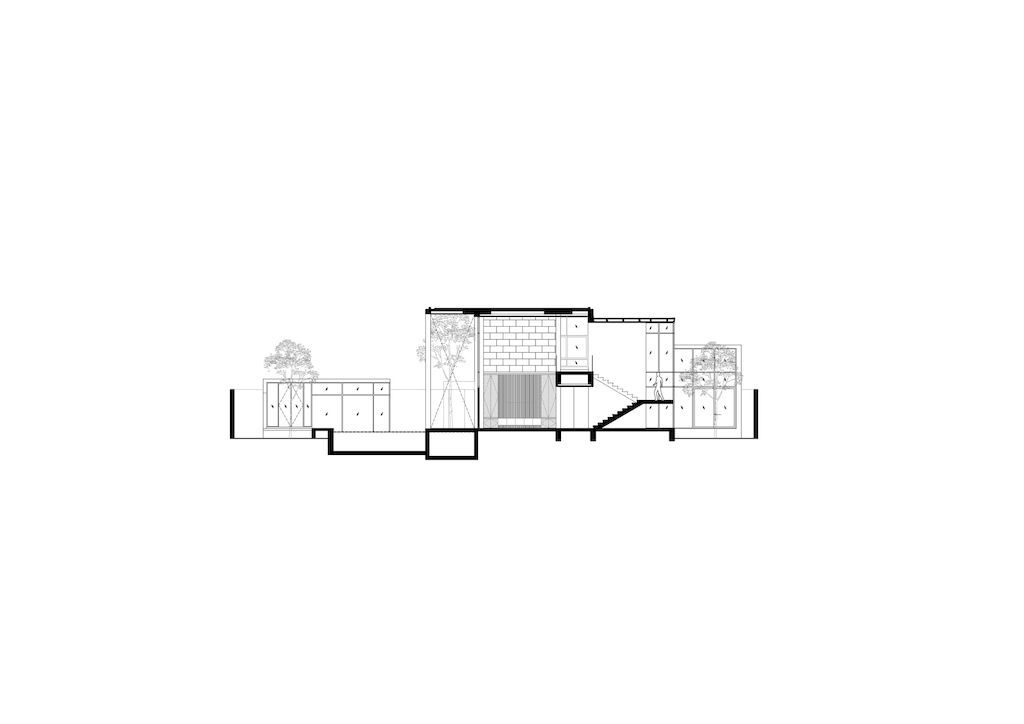 The TT Residence Gallery:
Text by the Architects: TT Residence is the family house that illustrates adaptation between Classical and Modern architecture which is purposely designed to last durably in the tropical climate country, of Bangkok, Thailand. All is presented since masterplan, layout, and architectural presences. Although classical architecture is an initial idea from the owners, who admire the scale and proportion of the classical buildings the most, in believing that orders can represent their business status, modern contemporary architecture offers this project tools to tackle design problems caused by differences between architectural styles and contexts.
Photo credit: DOF Sky|Ground| Source: FLAT12x
For more information about this project; please contact the Architecture firm :
– Add: 85/102 Ladprao 94 Wangtonglang Bangkok 10310 Thailand
– Tel: +6689 992 5193
– Email: [email protected]
More Projects in Thailand here:
---