Surely, you want your kitchen to always look modern, be clean, and smell good. It is difficult to find a range hood that meets both technical and aesthetic criteria. There are 18 new range hood designs to choose from, all with different designs and styles. Thousands of other fantastic home design ideas can be found at LUXURY PHOTO.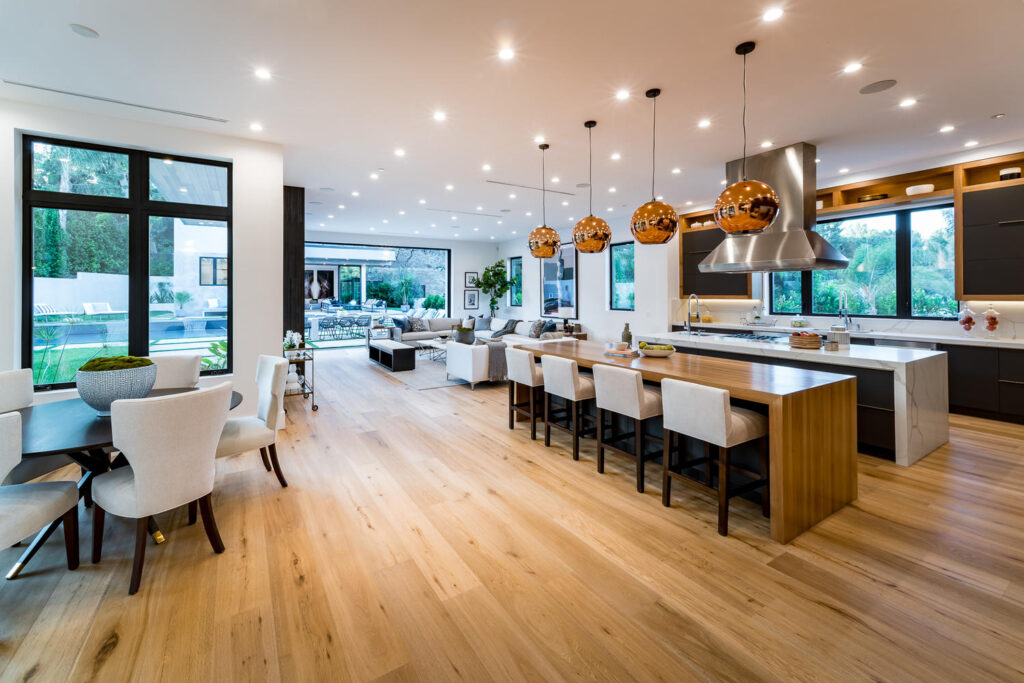 1 | An island hood is the best way to save space in your kitchen, allowing you to put more cabinets, shelves, and other items in there. Ultra-exclusive Valley Meadow Home in Royal Oaks Community of Encino, California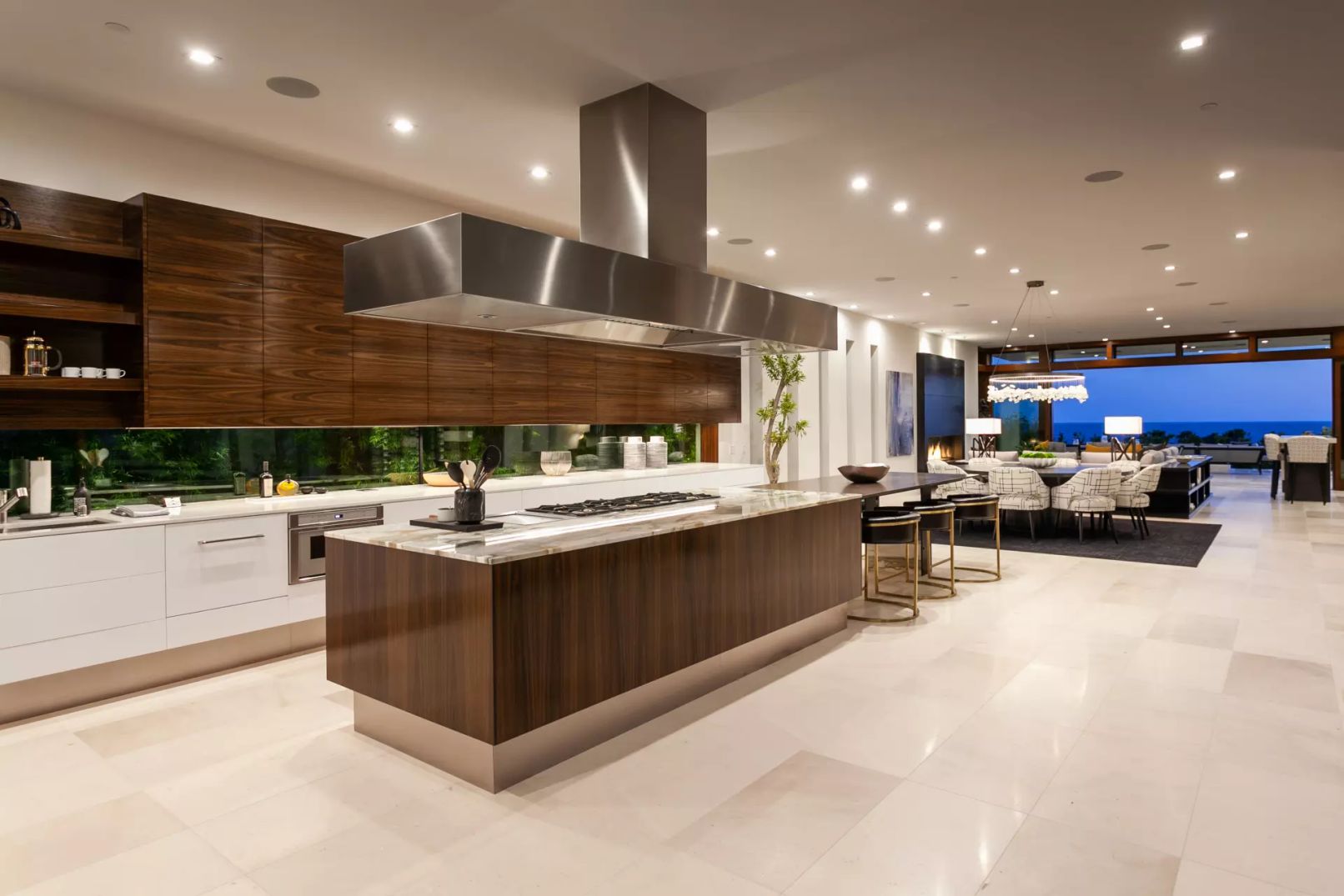 2 | What comes to mind when you consider a massive kitchen range hood? It's the ideal piece for a large room. Ocean Boulevard Modern Home in Corona del Mar, California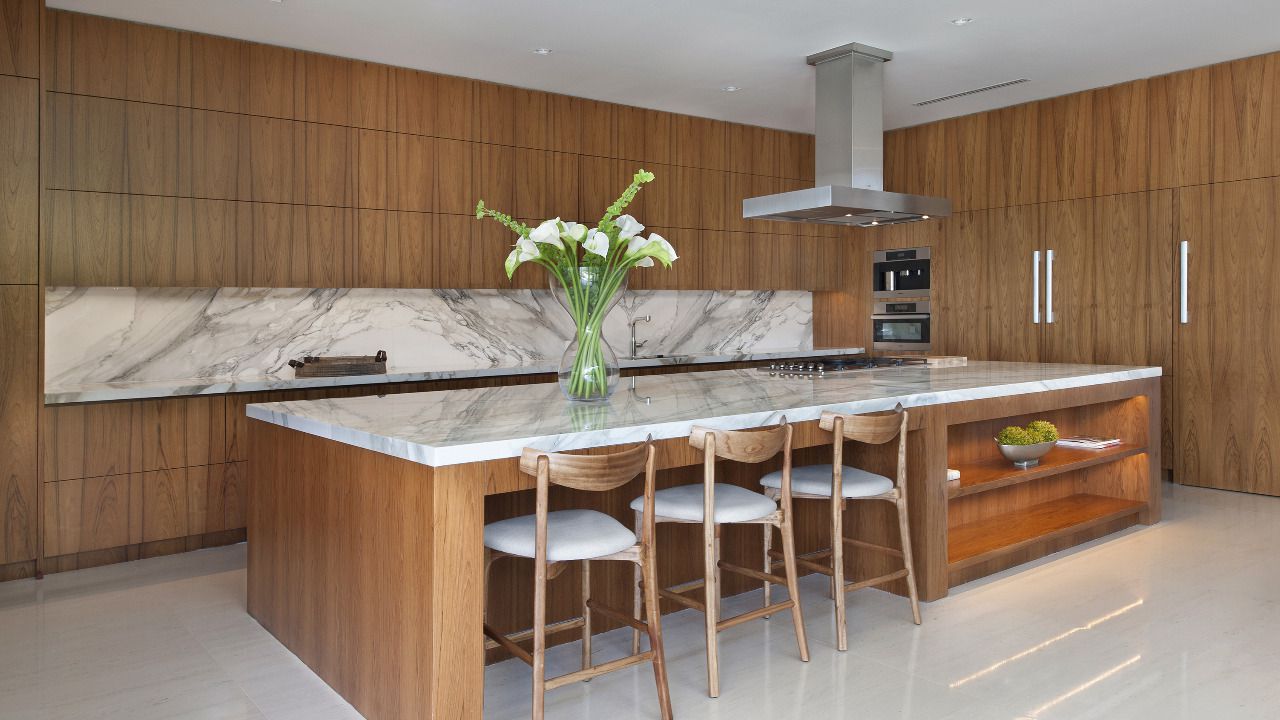 3 | The modern and traditional styles of the stainless steel range hood and the wooden tone kitchen are a perfect match. Ultra Modern North Venetian Drive Home in Miami Beach, Florida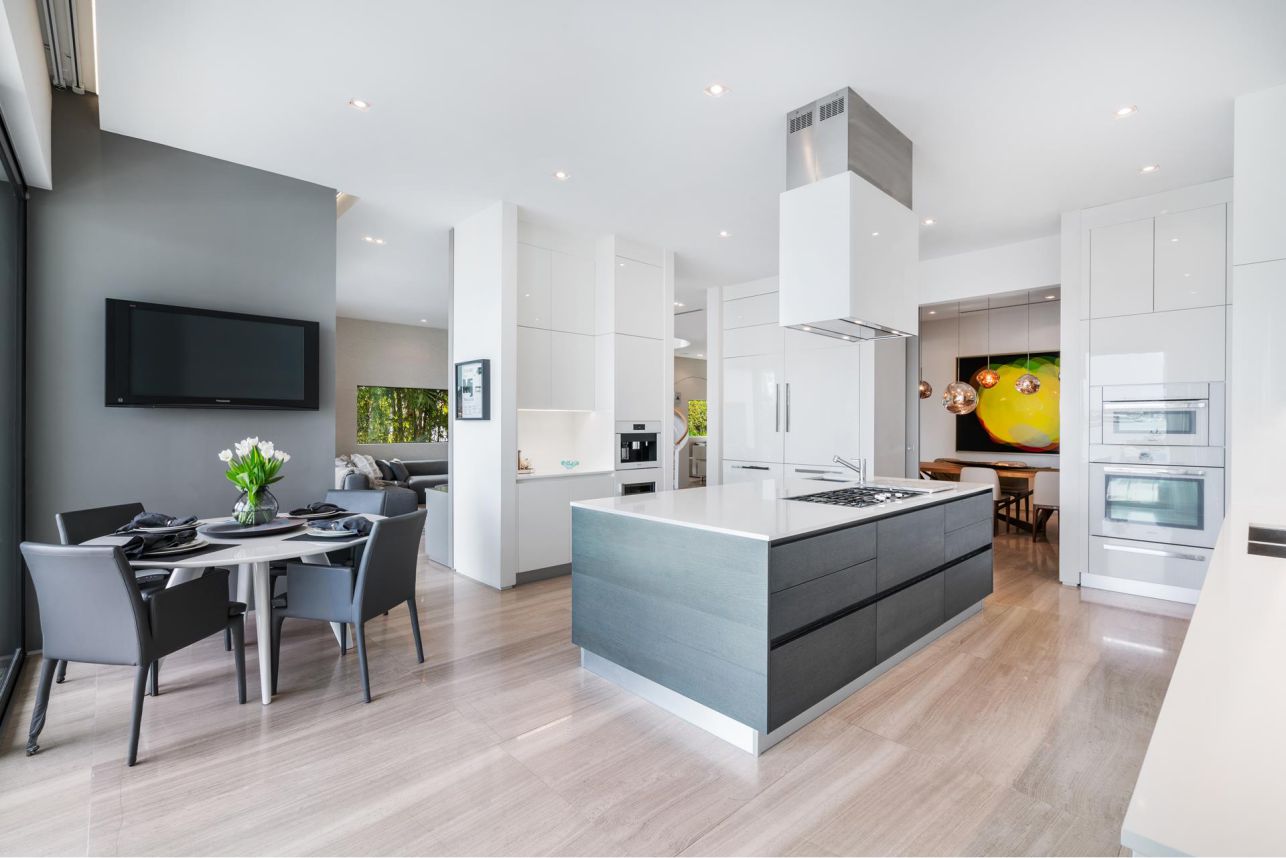 4 | Even though it is not a particularly sophisticated design, the hood stands out when the chimney is painted in a combination of steel and white paint. Tropical Modern Home in Miami Beach, Florida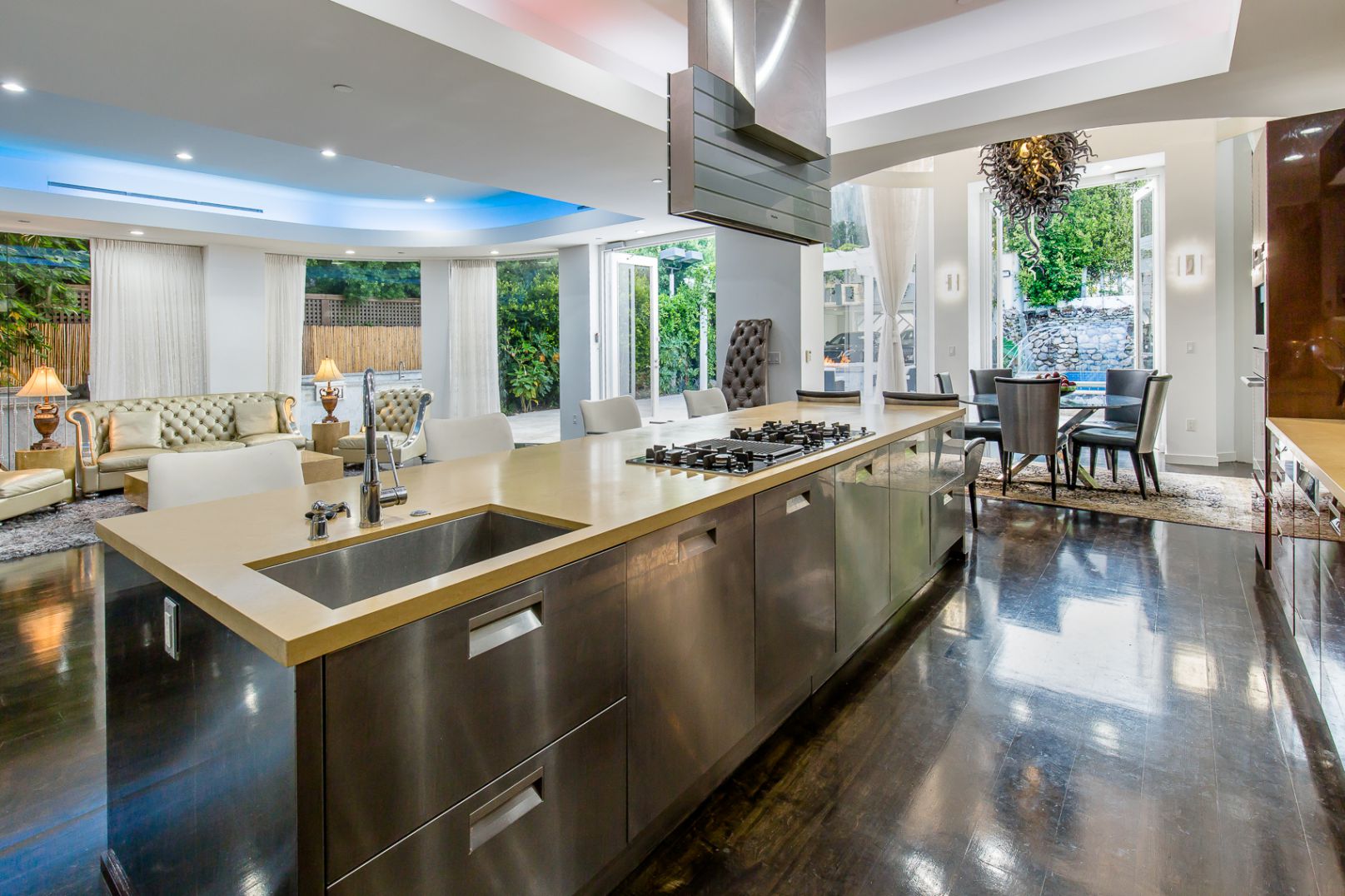 5 | Are you a fan of this ultra-thin range hood? It appears that it lacks a chimney and is simply hung on both sides. Stunning Georgina Avenue Modern Home in Sata Monica, California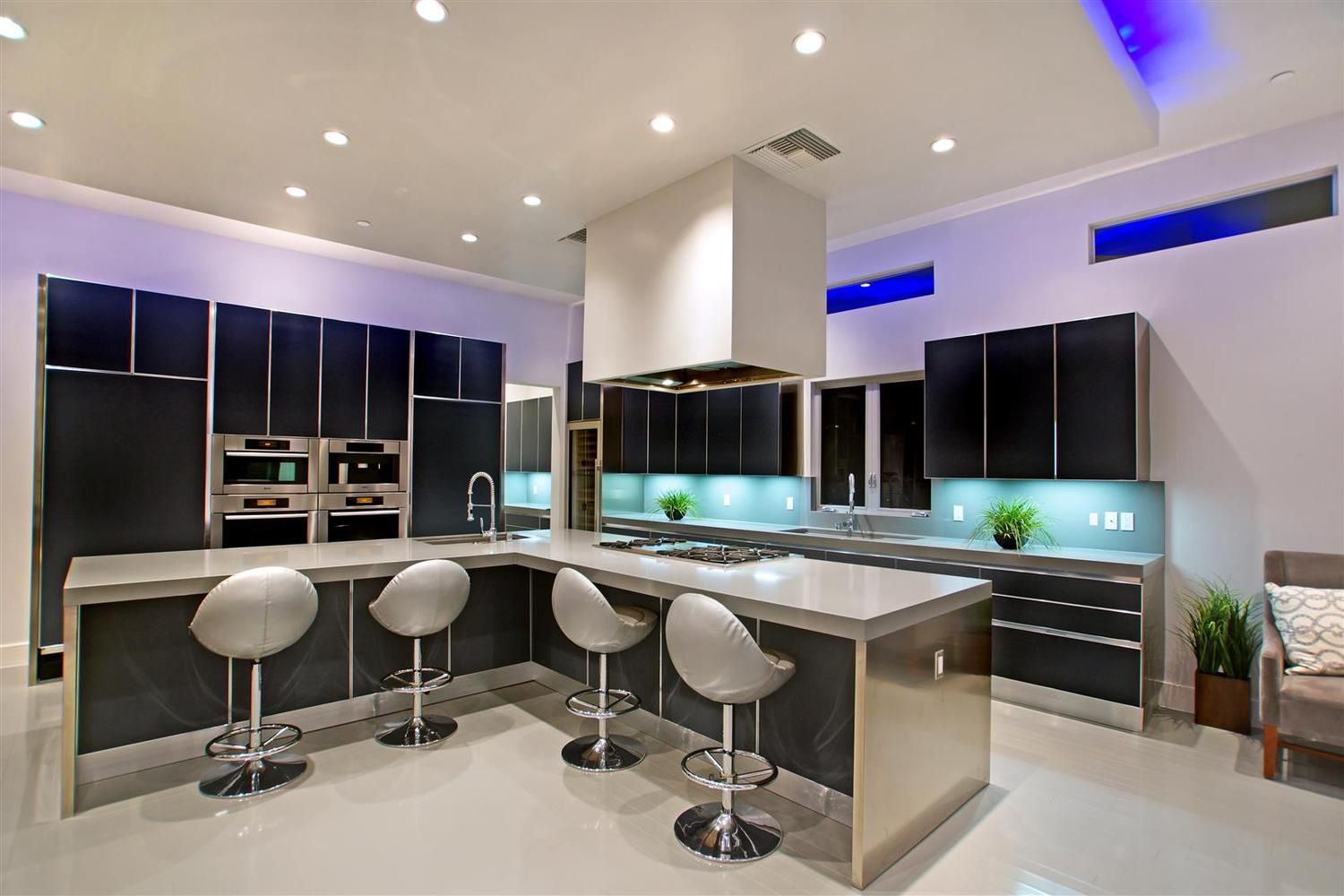 6 | When the chimney can be cut to match the slope of the ceiling, it's a unique design. Full photos of this Mansion available here Fabulous Meadowhawk Lane Modern Home in Las Vegas by Mark Tracy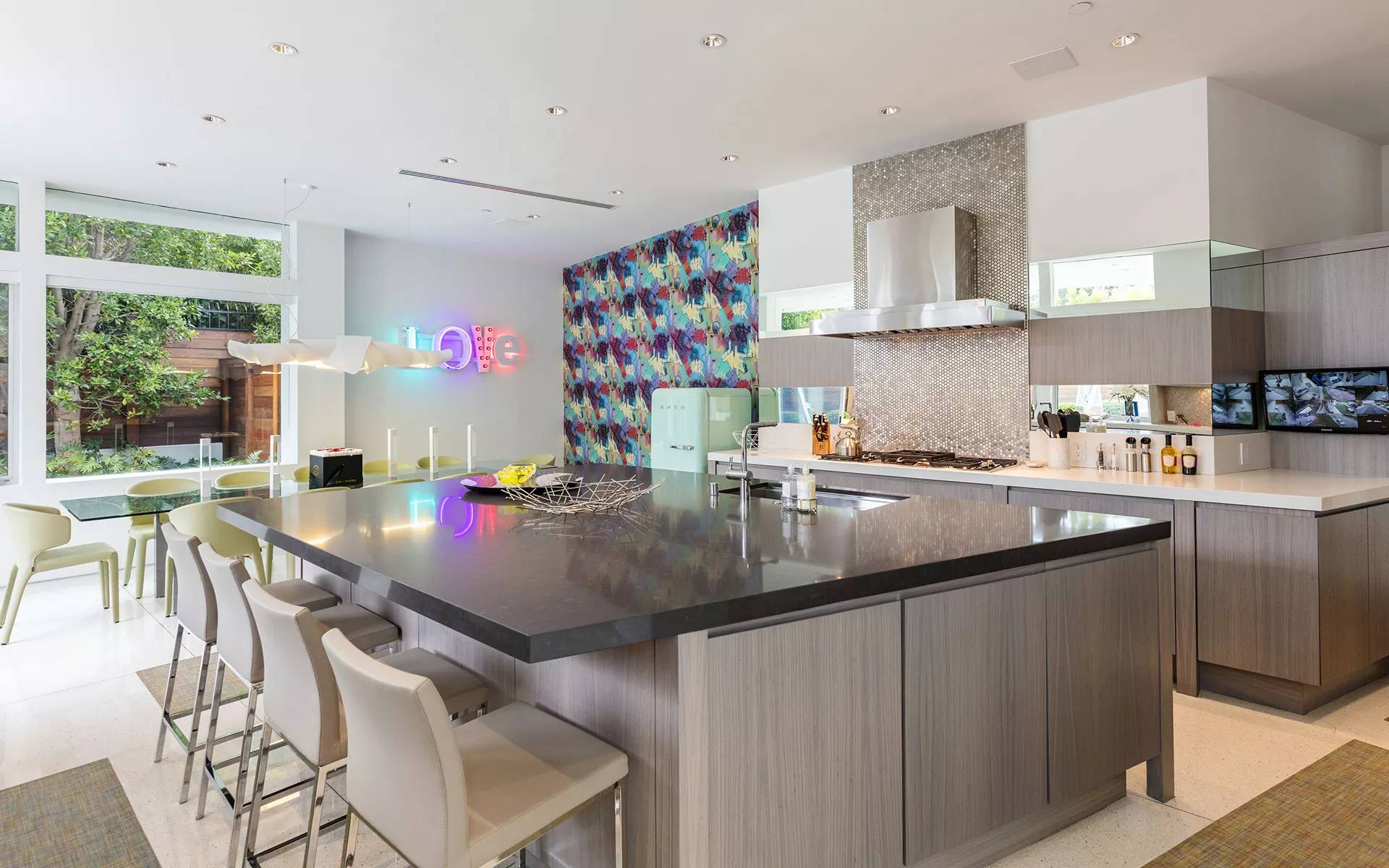 7 | In a morden indoor kitchen with marble backplash, we have a range hood. To get more taste about the mansion at Spectacular Beverly Hills Home in California by Nest Architecture Inc
More Ideas for Living Room: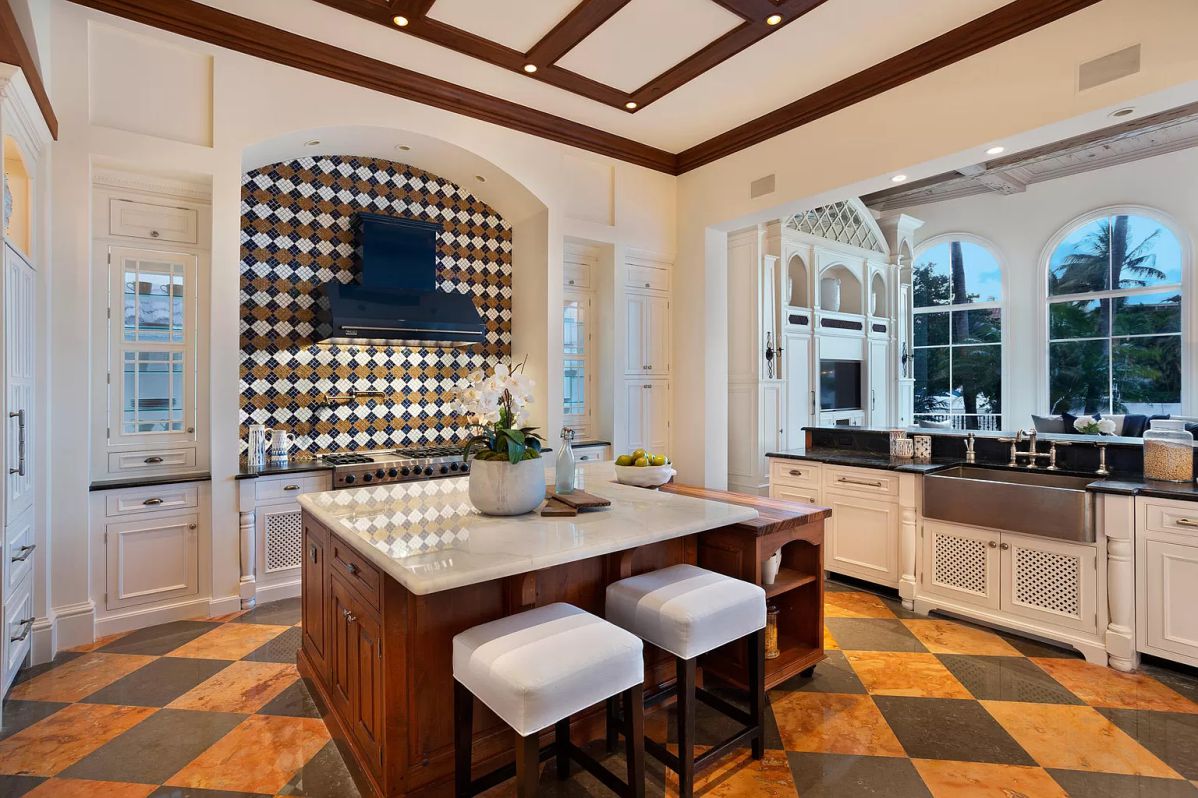 8 | The homeowner selects a navy hood to complement the backplash, which features alternating tile patterns. Take a look into this mansion here Boca Raton Florida Deepwater Estate for Sale at $7.95 Million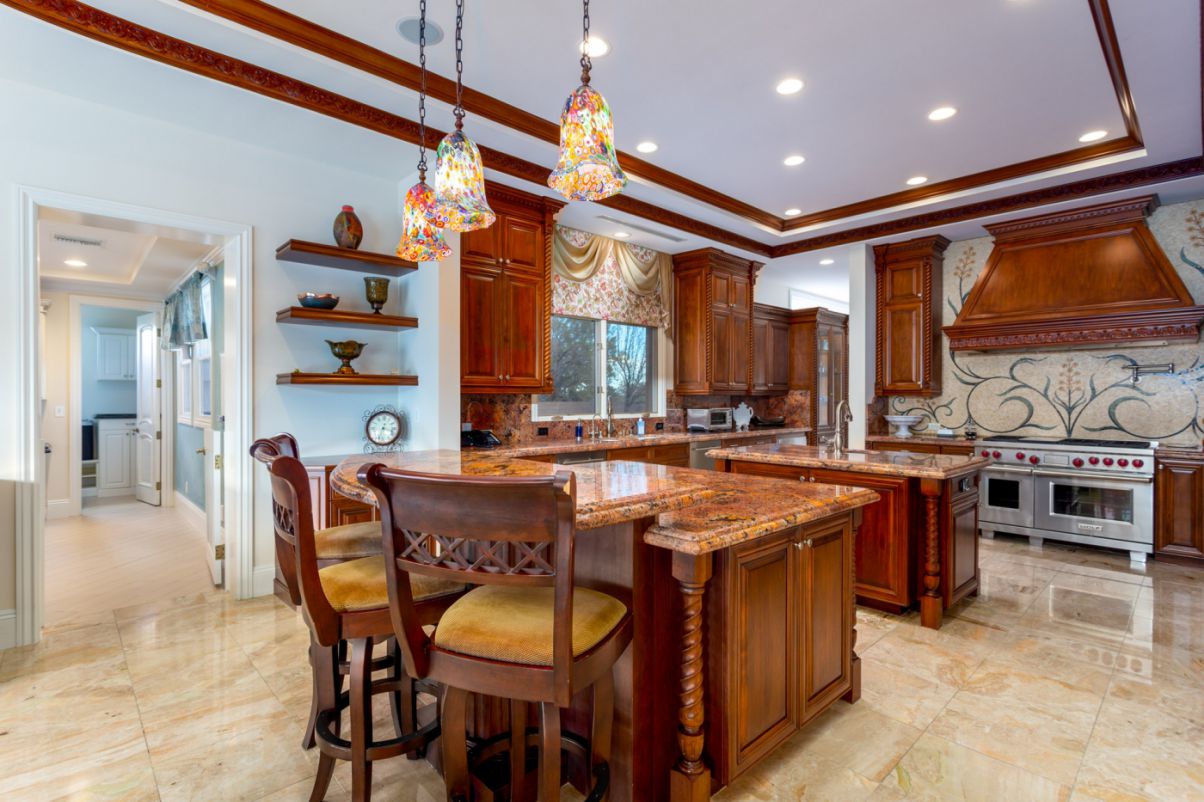 9 | The custom hood is made of dark hardwood and matches the cabinet and dining table perfectly. Remarkable Las Vegas Home at Promontory Ridge Drive for Sale at $5.99 Million
---
---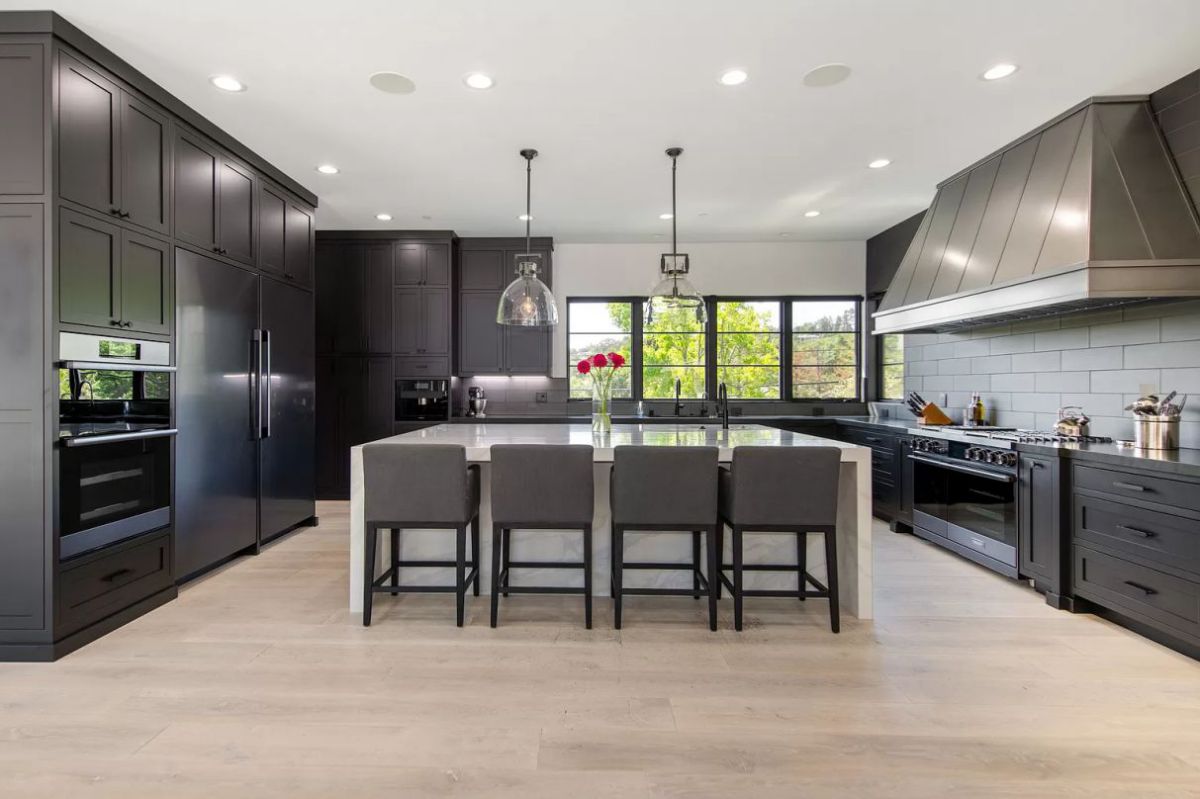 10 | Range hoods are available in a variety of sizes. They aren't just built for one range, as you can see. Oneonta Residence in Los Altos Hills for Sale with Price $9.5 million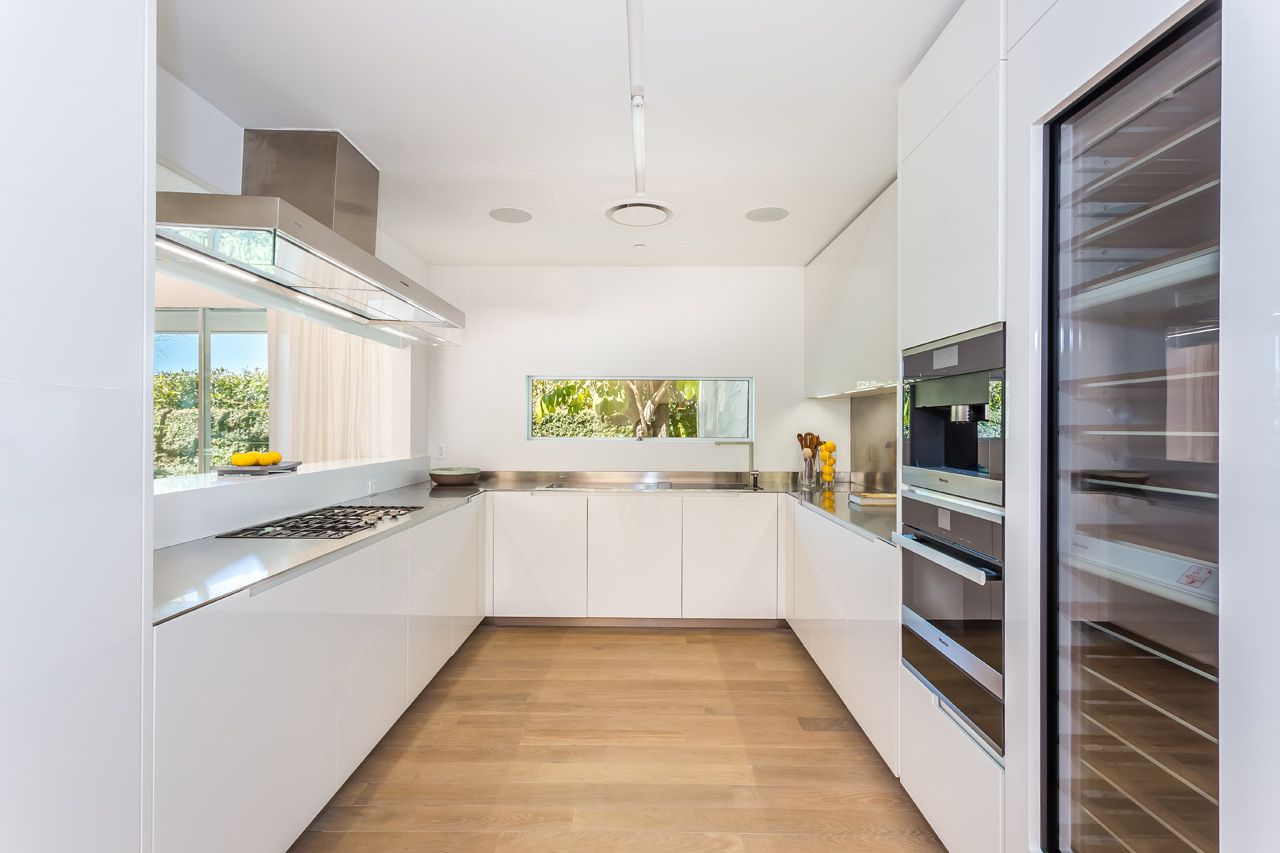 11 | This chimney is smaller than our standard sizes, but it's an excellent choice if you don't have much space between your ceiling and your range. Check-in the Mansion here Spectacularly Crafted Contemporary Beverly Hills Estate offered at $8,499,000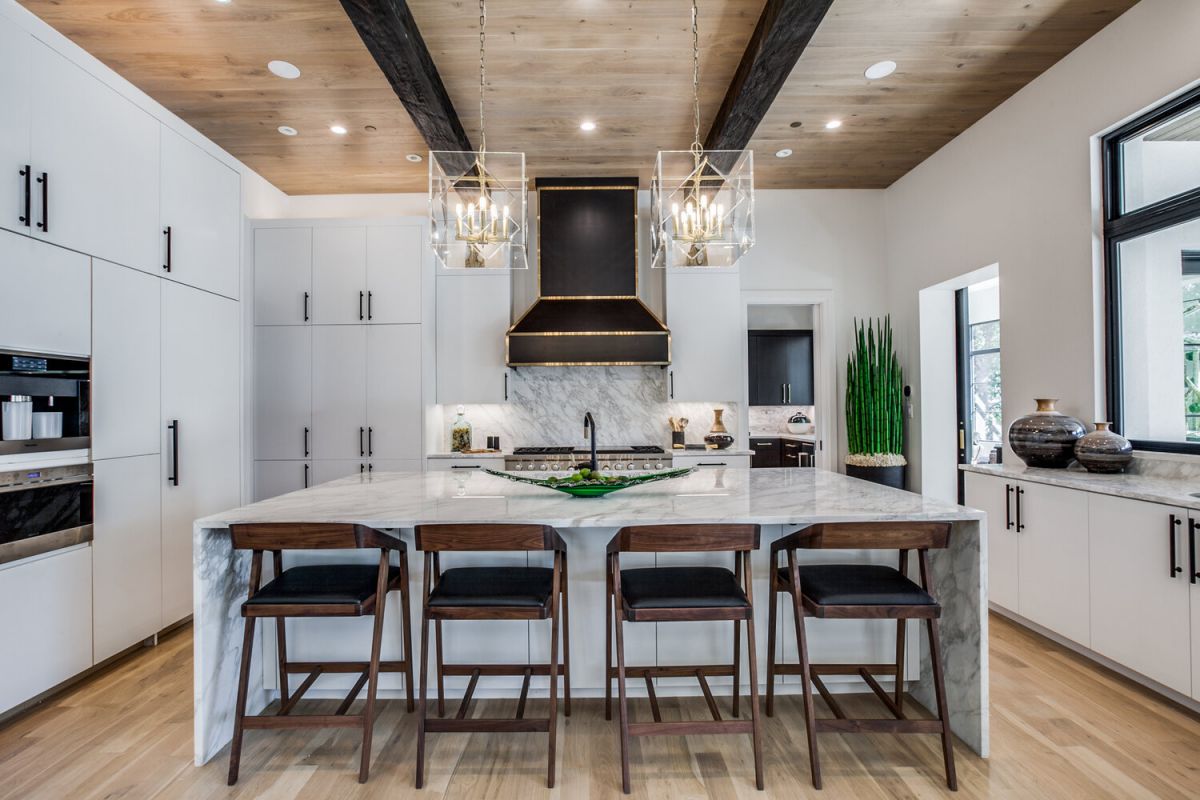 12 | It is a great option for a kitchen with limited space. Today's popular design trend is a black range hood in a white kitchen. View more this Mansion at Spanish Westlake Modern Home in Austin, Texas by Vanguard Studio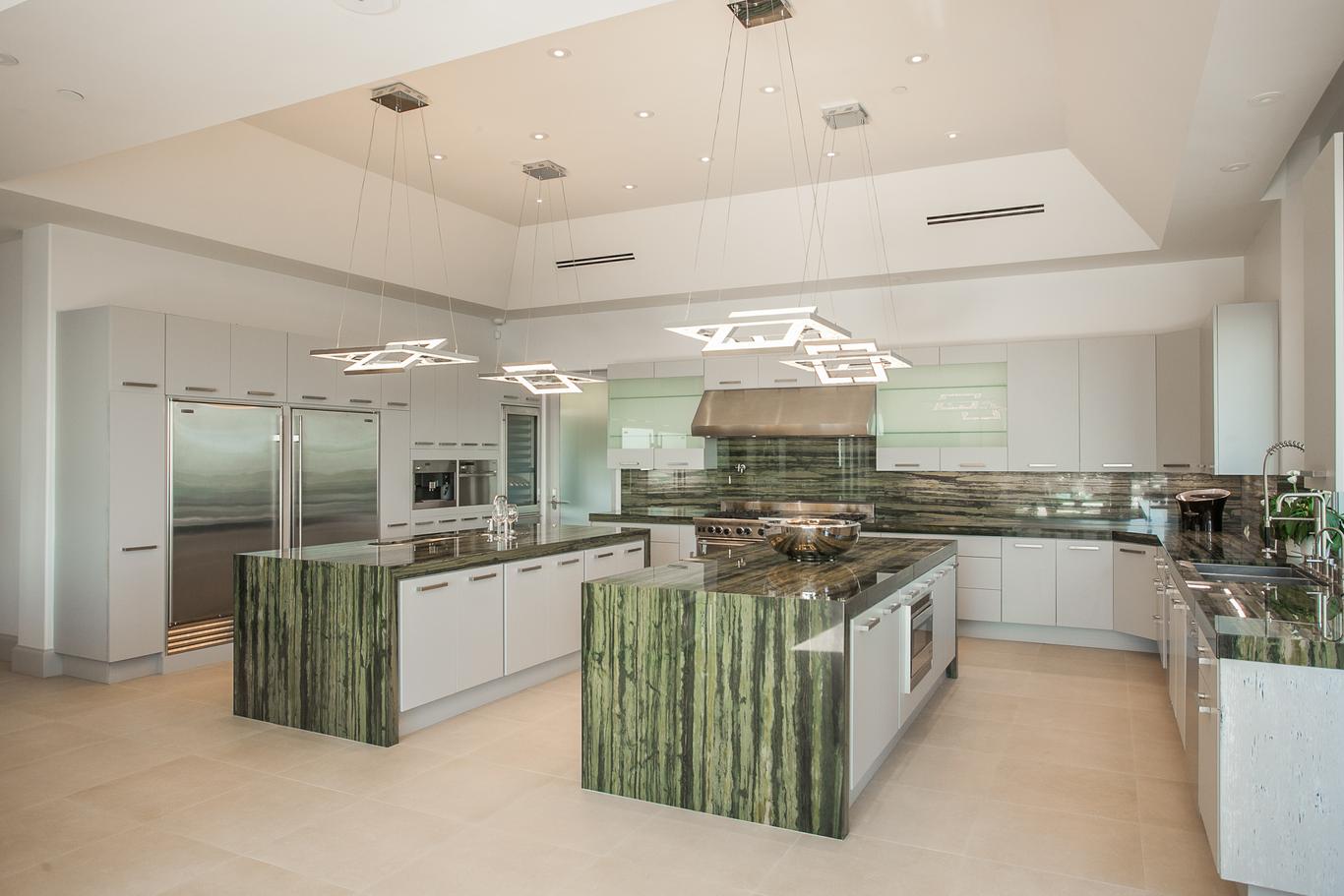 13 | If you prefer a simple design, this rounded kitchen range hood is a good option. Ultra-private Martin Lane Modern Home in Los Angeles captures sweeping views
More Ideas for Bedroom: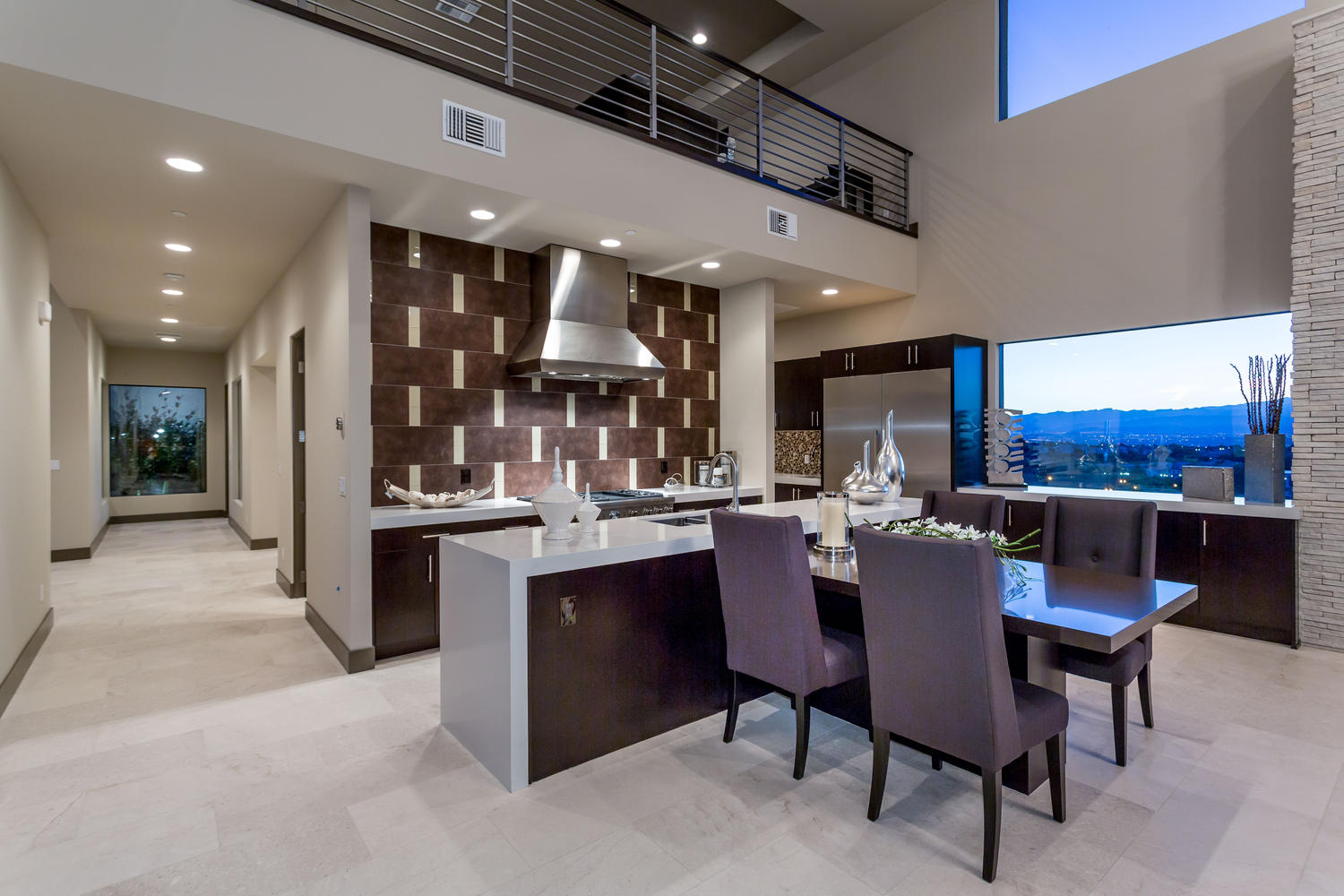 14 | You can highlight the modern tile backsplash with this hood. It adds the perfect finishing touch to your kitchen. Villa Rica Drive in Henderson, Las Vegas sits on A Spectacular Site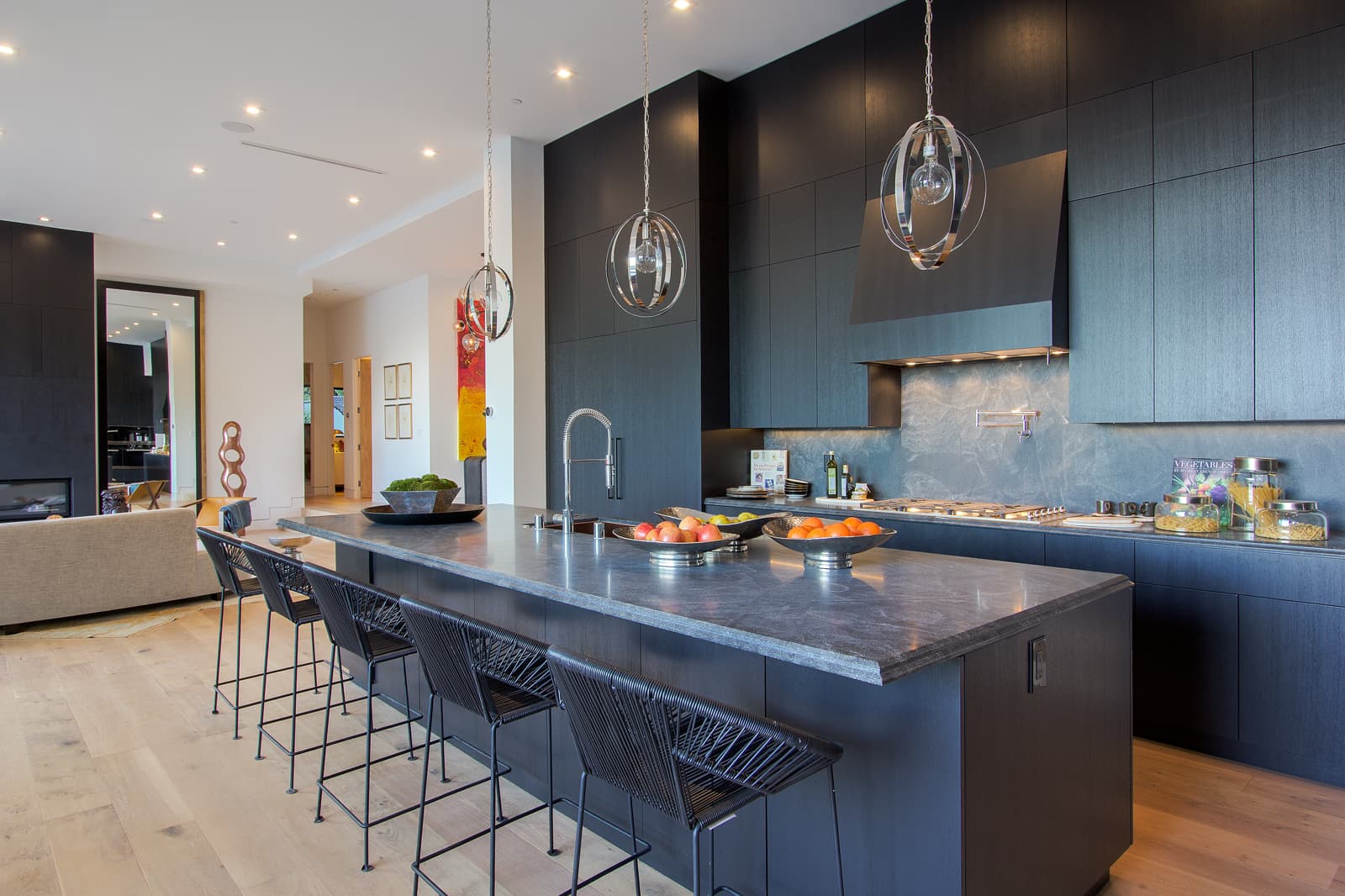 15 |The custom hood complemented the cabinet's appearance. Luxury Rising Glen Road home in Los Angeles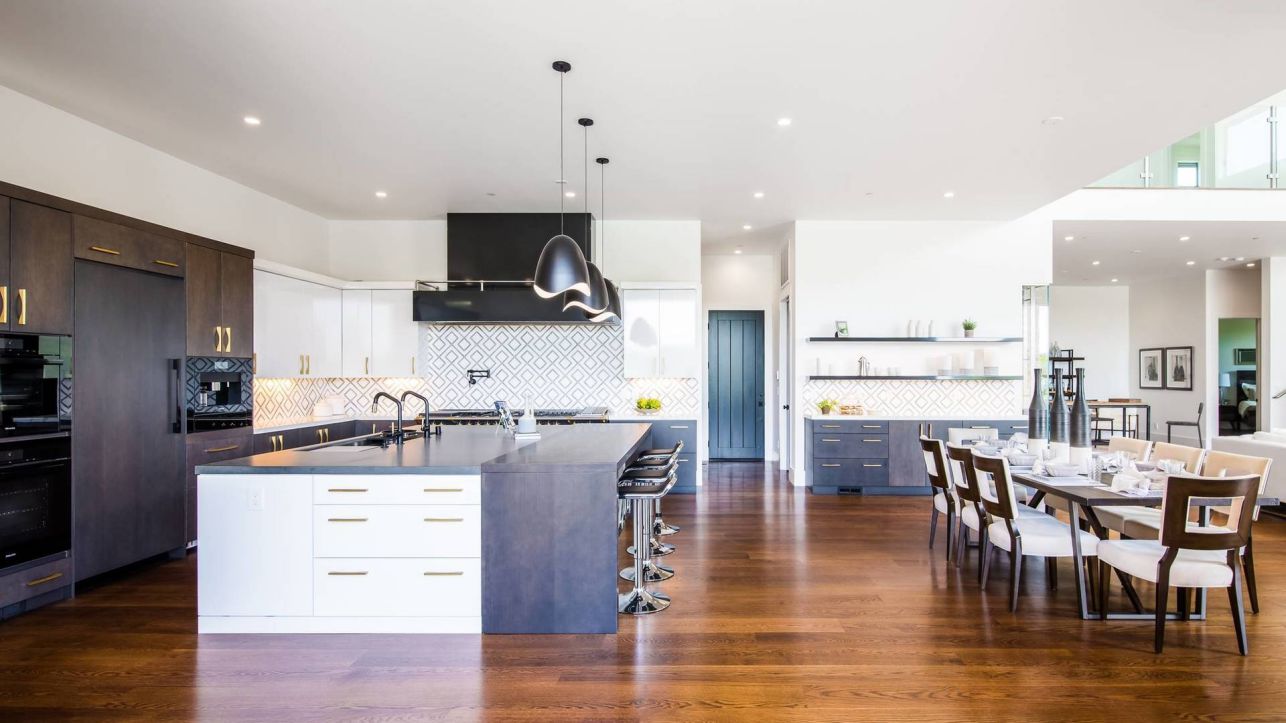 16 | When you walk into the white kitchen, the bold black range hood is the first thing you see. Contemporary Residence of Stone in Diablo, Californa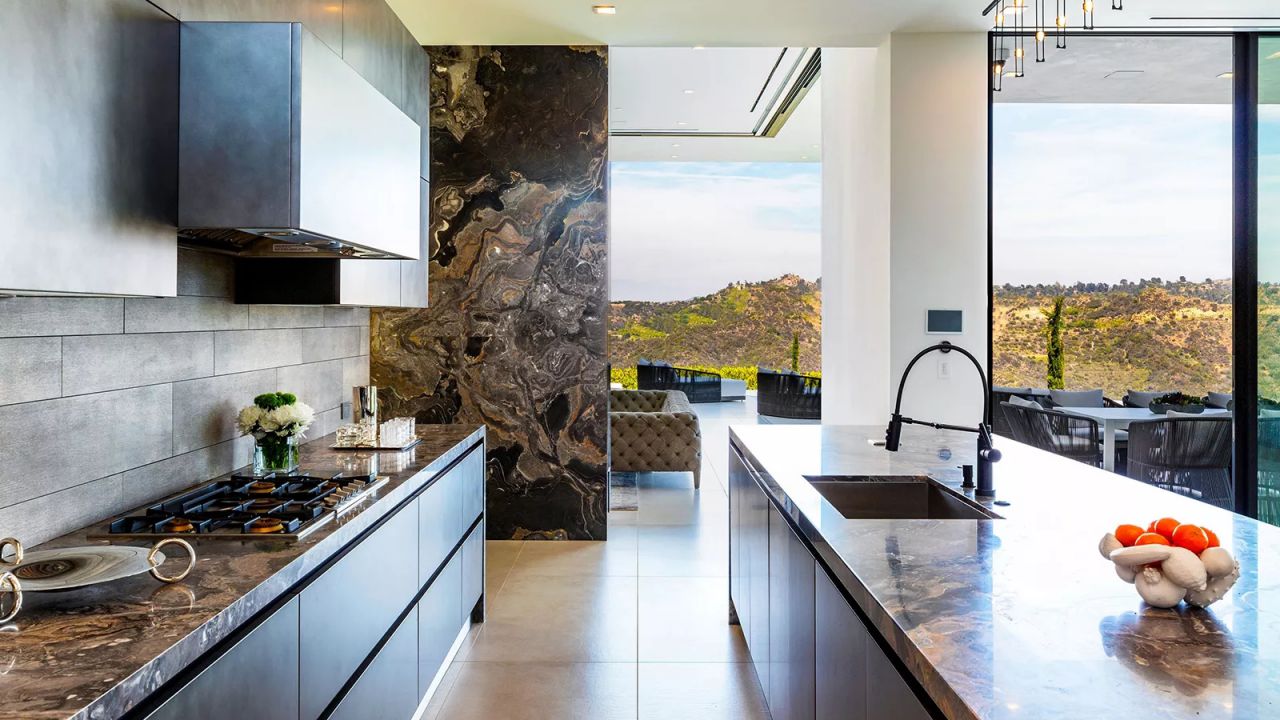 17 | Hide your range hood insert with a grey custom hood for a more understated look. For a sleek and subtle look, match the cabinetry and range hood like in this photo. A Luxurious Hilltop Modern Architectural in Beverly Hills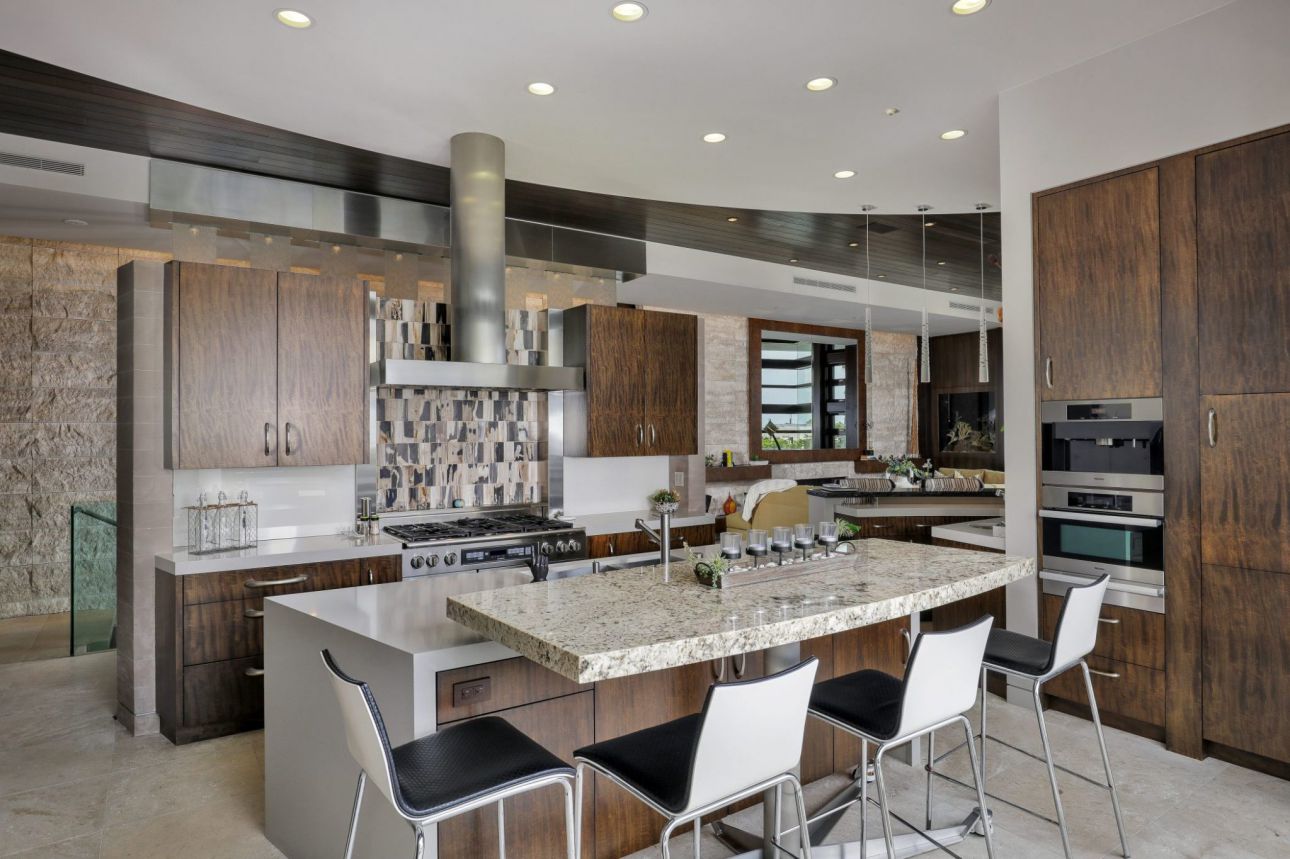 18 | The presence of a high ceiling should not prevent you from installing a range hood. It also has a round chimney to create a local point. Art and Architecture Brilliantly Collide in La Jolla Listed for $6,500,000
---
Thousand of high quality images of Kitchen and more you can see at Kitchen Gallery.