Date of Publishing:
Architecture Design of Ciasem House
Description About The Project
Ciasem House, nestled in the prestigious neighborhood of Kebayoran Baru, Jakarta, is the residence of a couple and their three children. In Jakarta, a city known for its intense sunlight and heavy rainfall, especially in this bustling urban locale with numerous public facilities, the design approach of "stacking" was employed to address privacy and climate considerations.
The house takes the form of three stacked and slightly shifted boxes, each serving distinct functions and representing a hierarchy of zoning. The higher a box is situated, the more private it becomes. The middle box, with solid walls facing the street, ensures privacy, while the top box, semi solid, allows in sunlight and offers a view of the street while functioning as the roof. The gaps between these boxes create a sense of lightness, as if they are delicately floating atop each other. This stacking technique also generates shaded spaces beneath, blurring the boundaries between indoor and outdoor areas.
The first floor functions as a service area, encompassing a garage, pantry, and MEP room. In order to facilitate occasional maintenance without encroaching on the more private upper levels. The second floor comprises a foyer, living room, dining room , and kitchen with soaring 3.2 meter high ceilings and expansive sliding glass doors. They seamlessly connect the interior with the garden and terrace, creating a sense of continuity between indoor and outdoor spaces. The third floor, the most private part of the house, houses the main bedroom and two children's rooms, interconnected by an inner court and a central terrace. Lastly, the rooftop boasts a terrace that offers unobstructed views of the neighboring Kebayoran Baru area. And even the skyscrapers of SCBD, Sudirman Central Business District, one of Jakarta's busiest business districts.
The Architecture Design Project Information: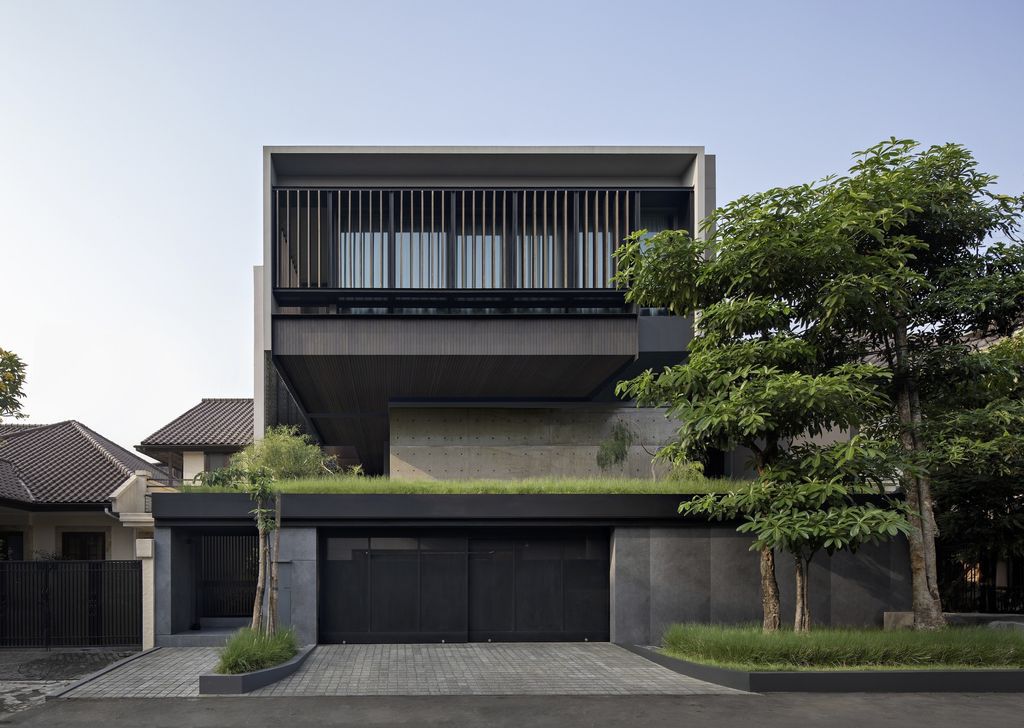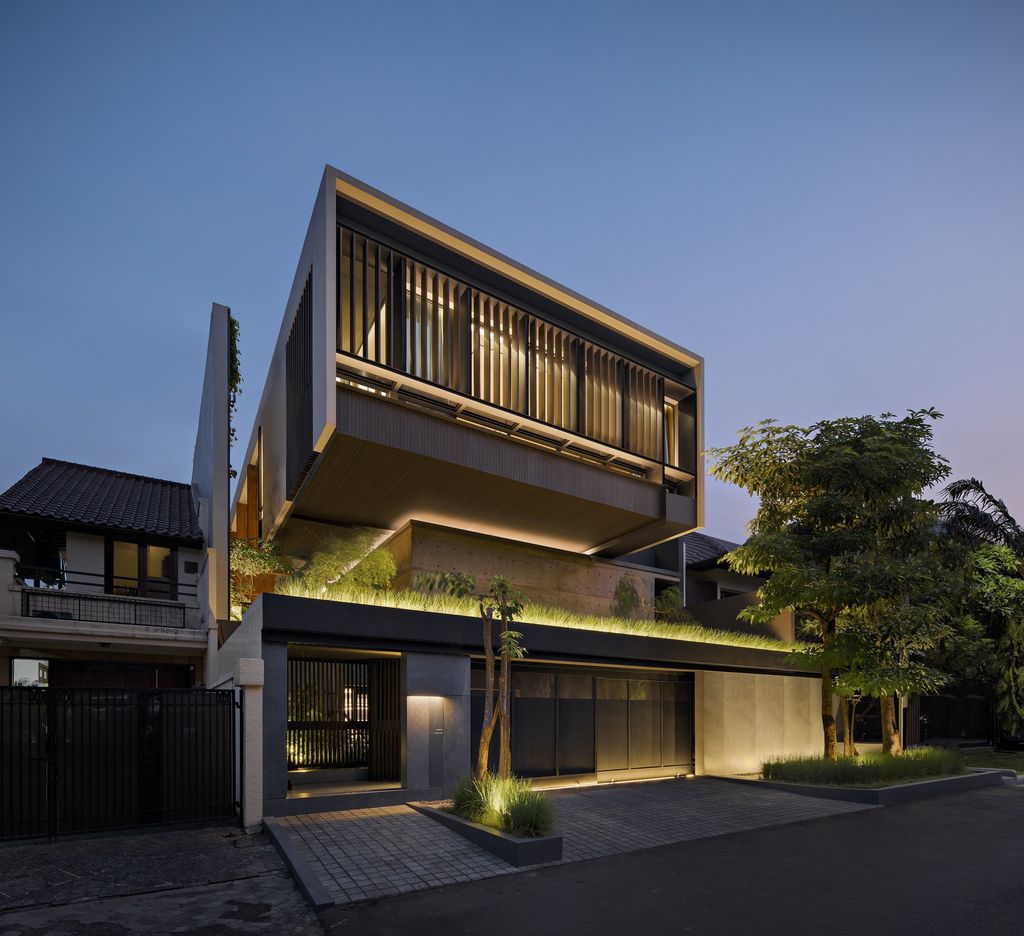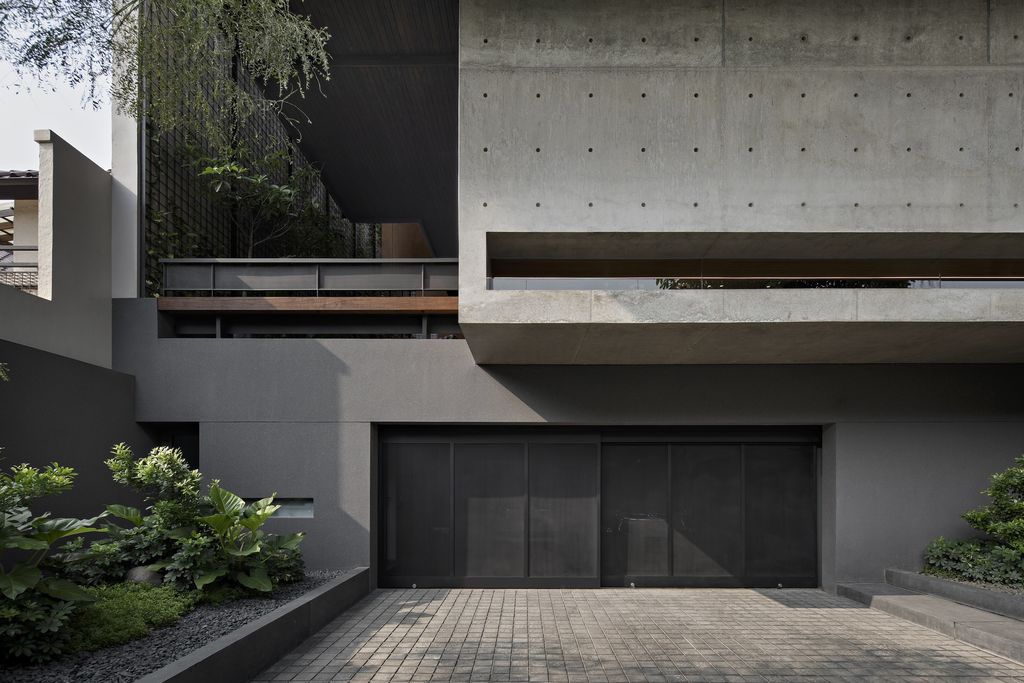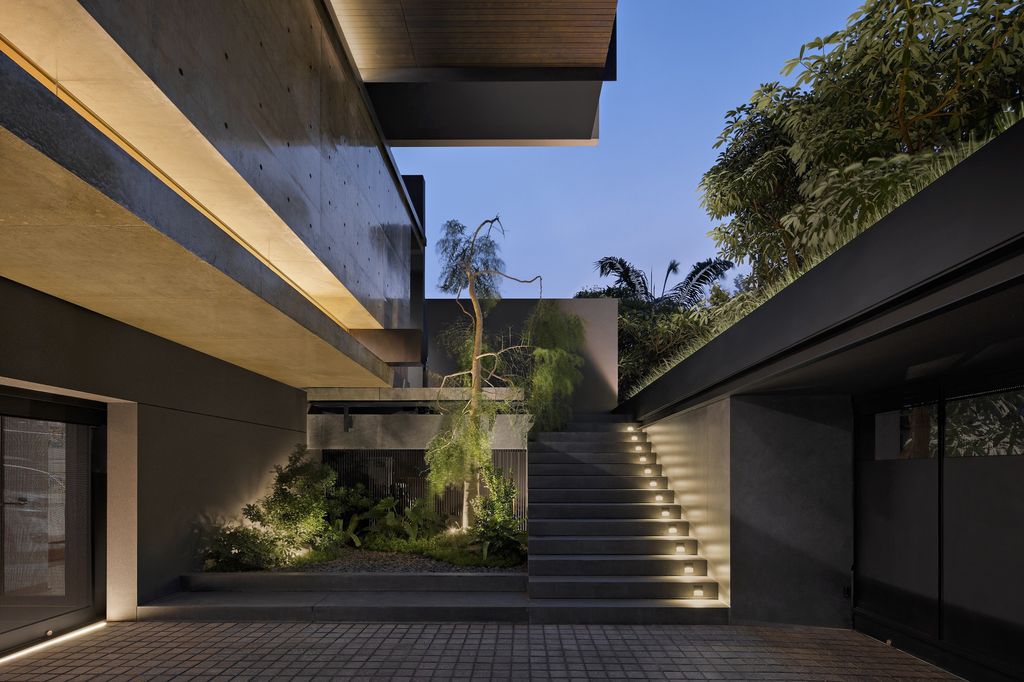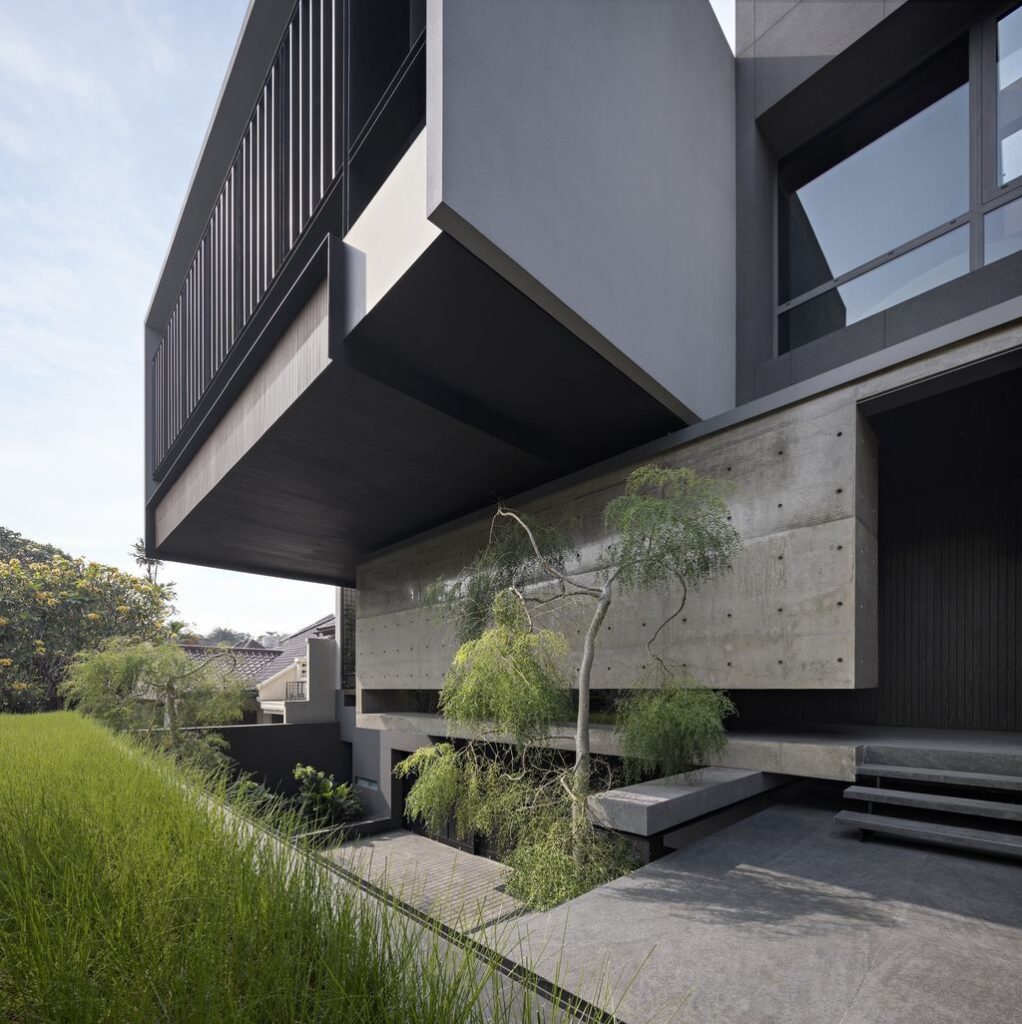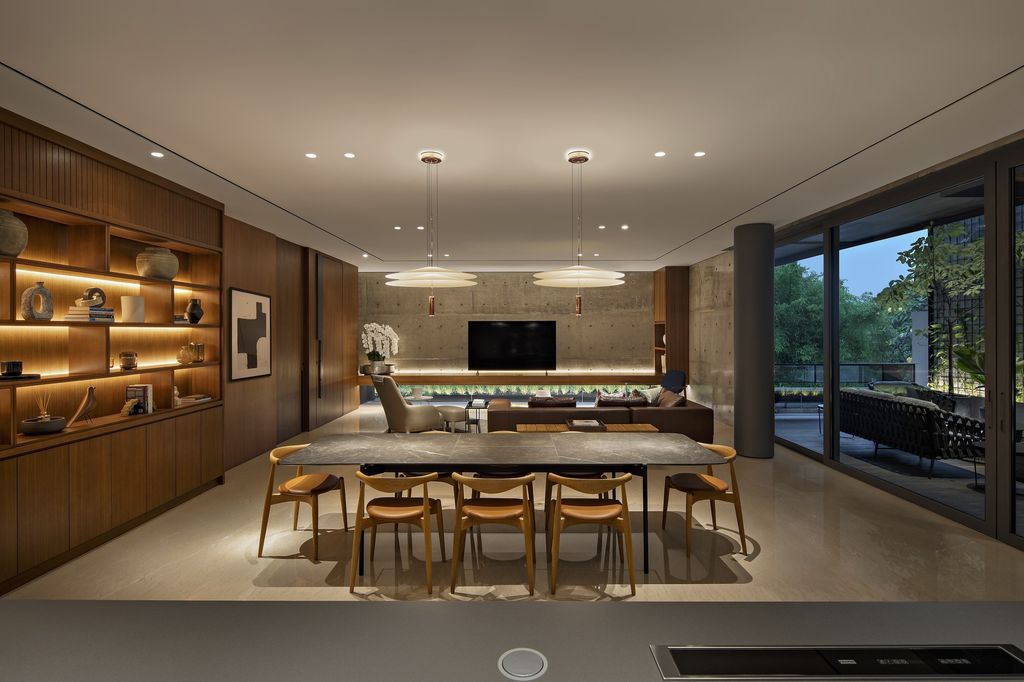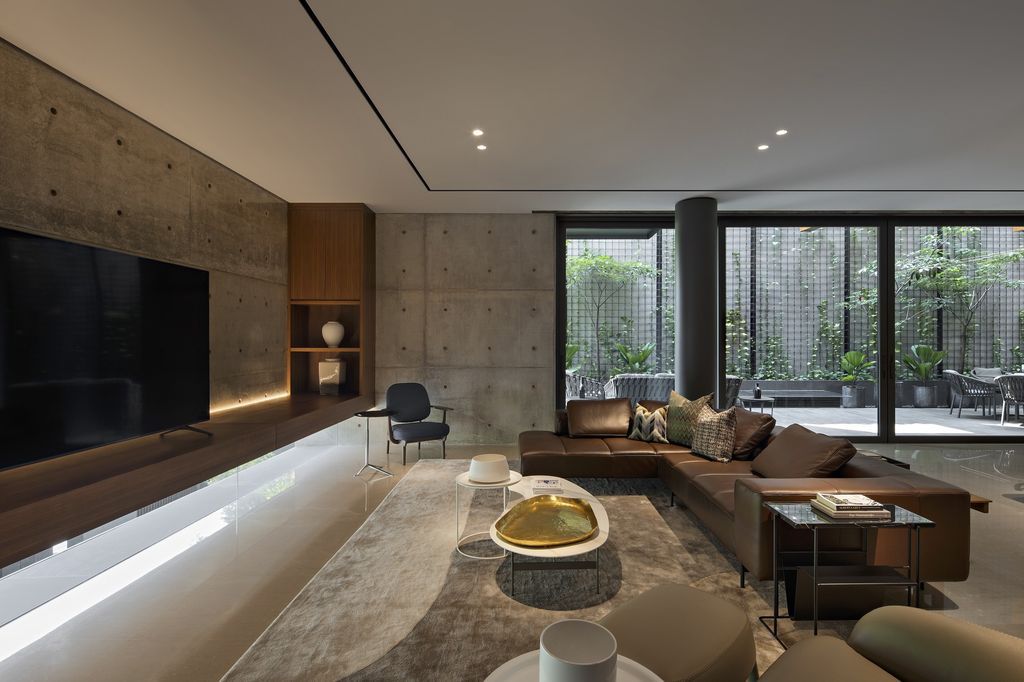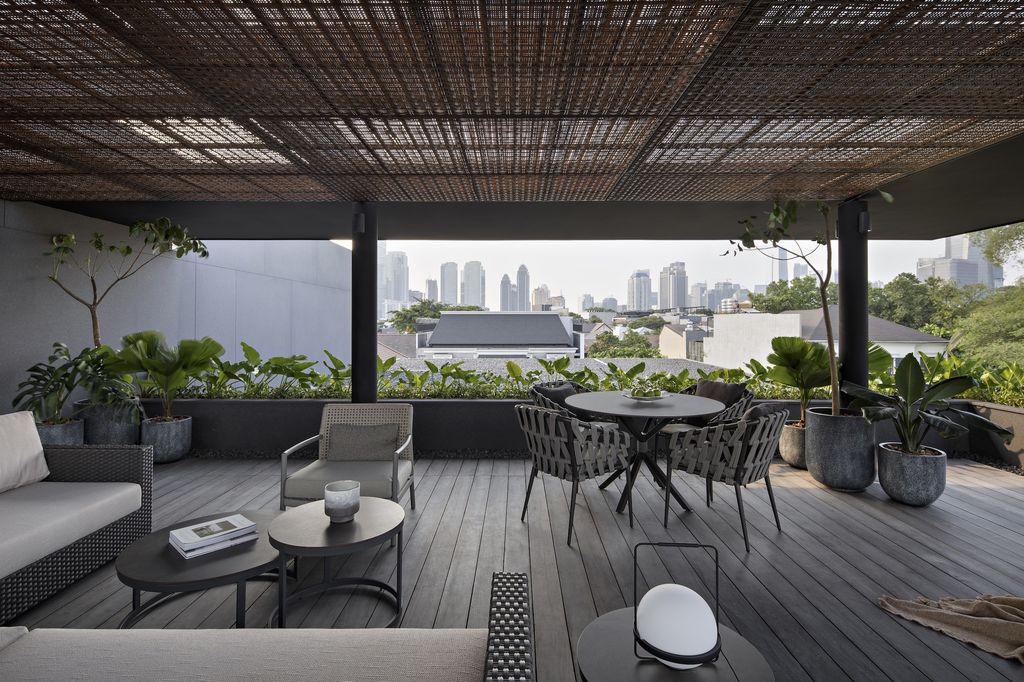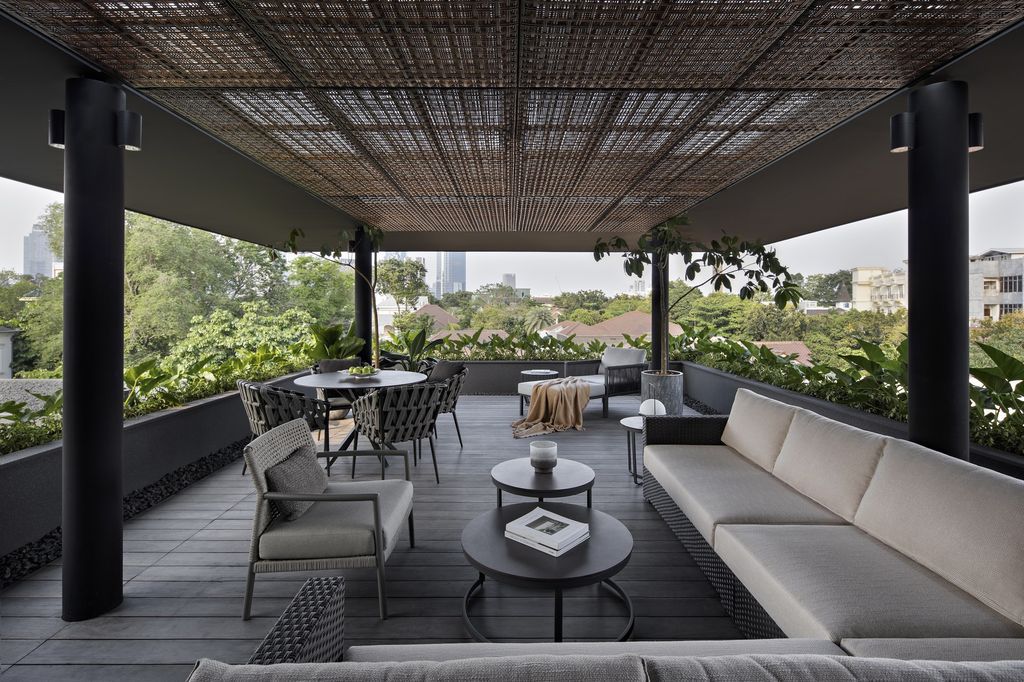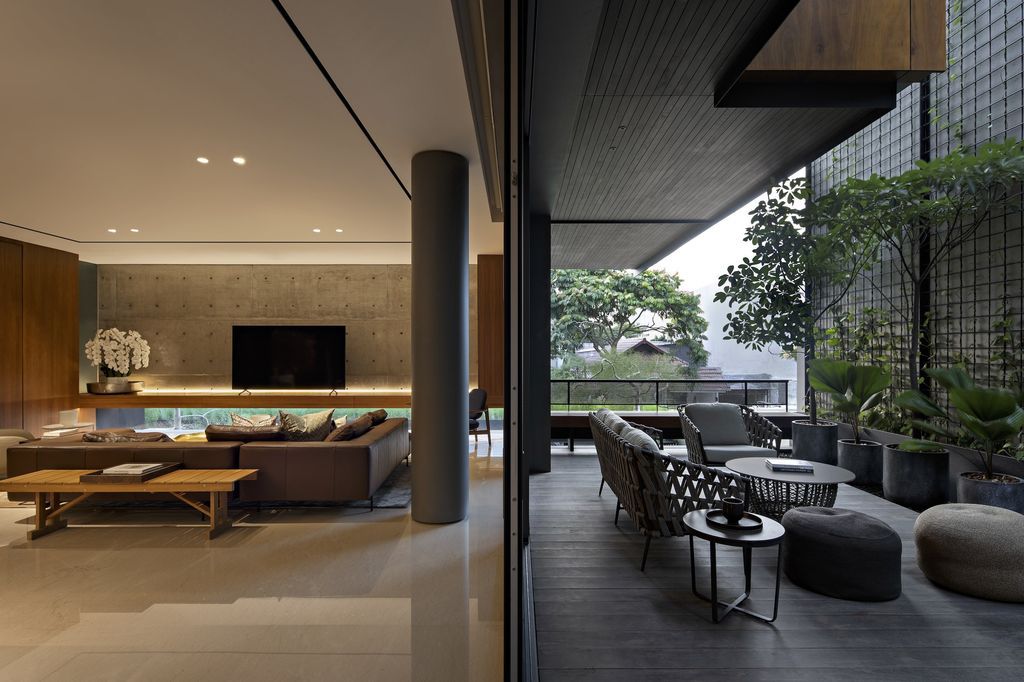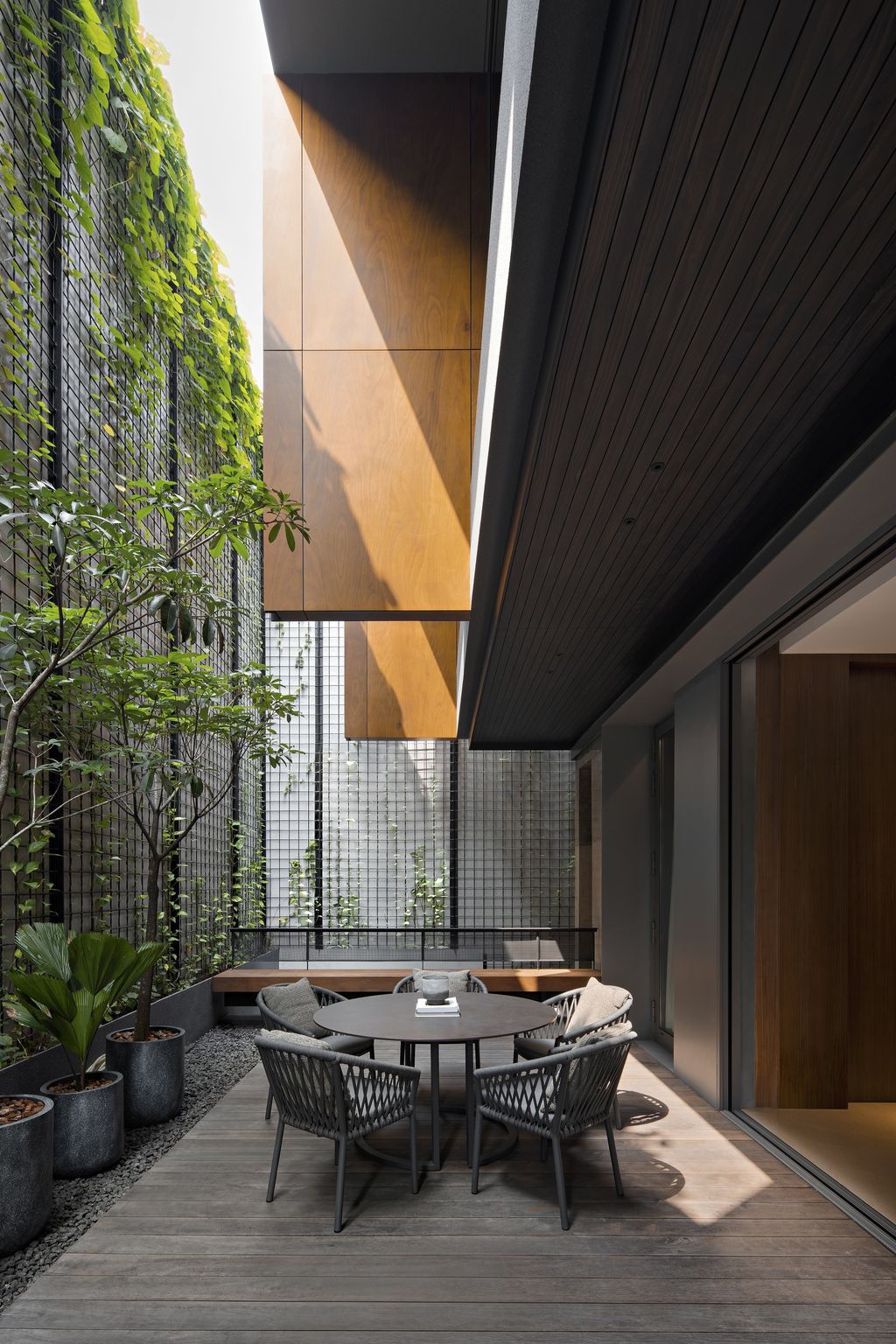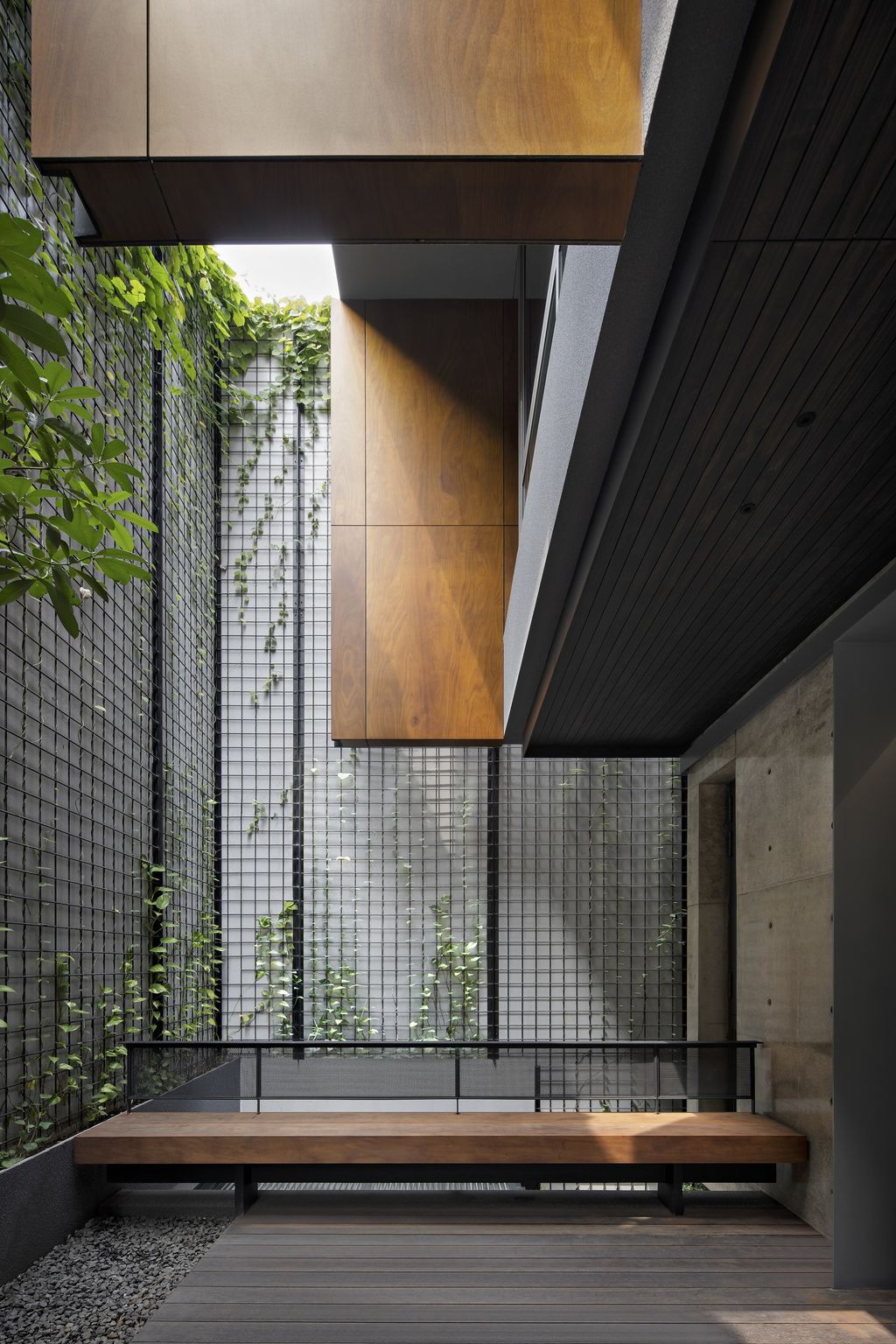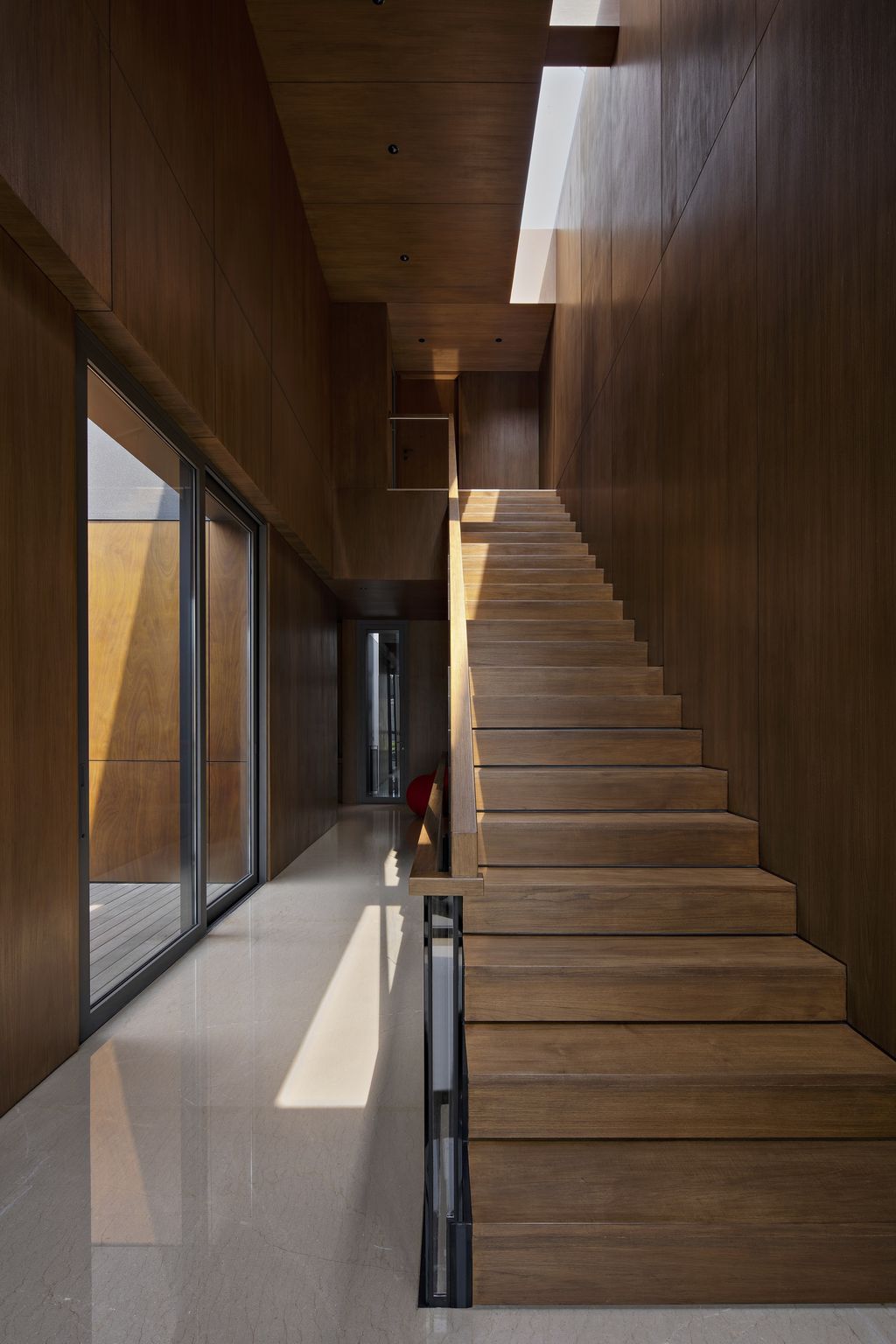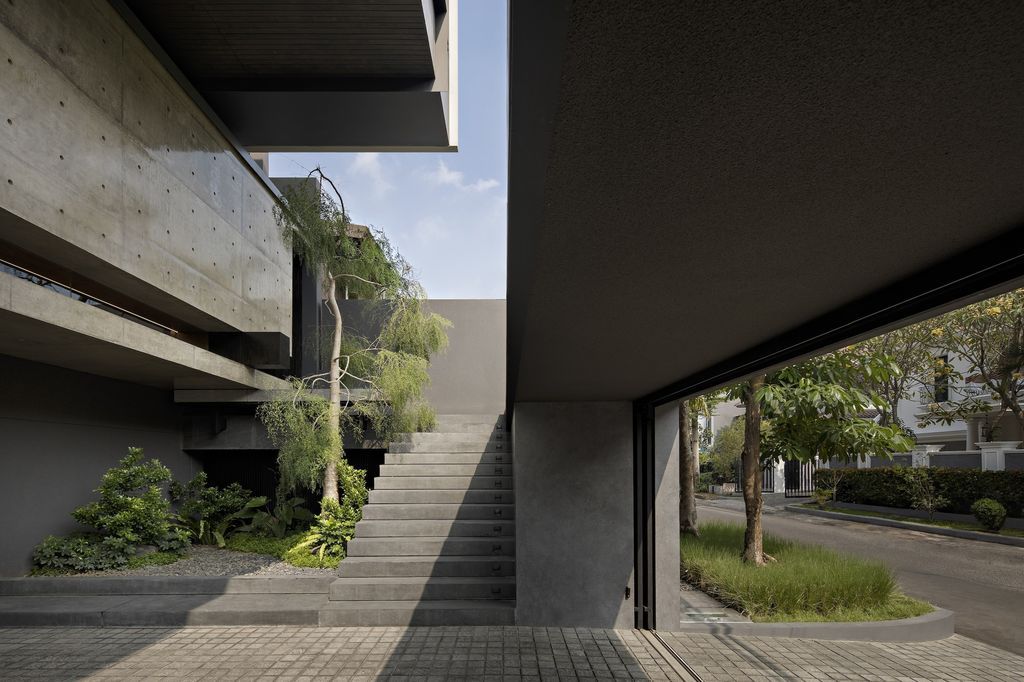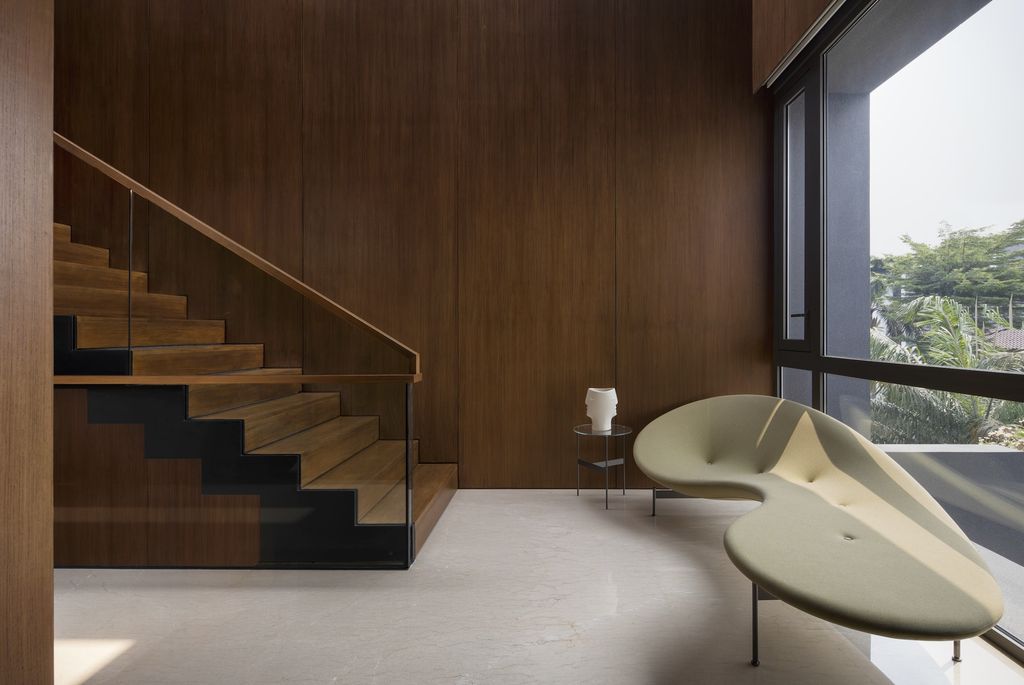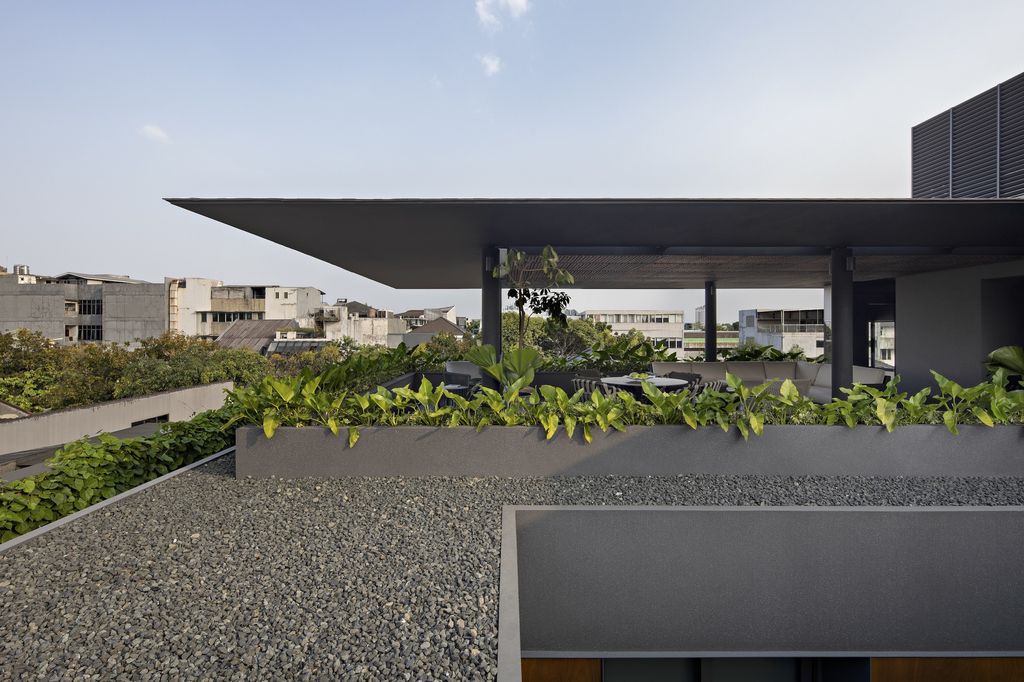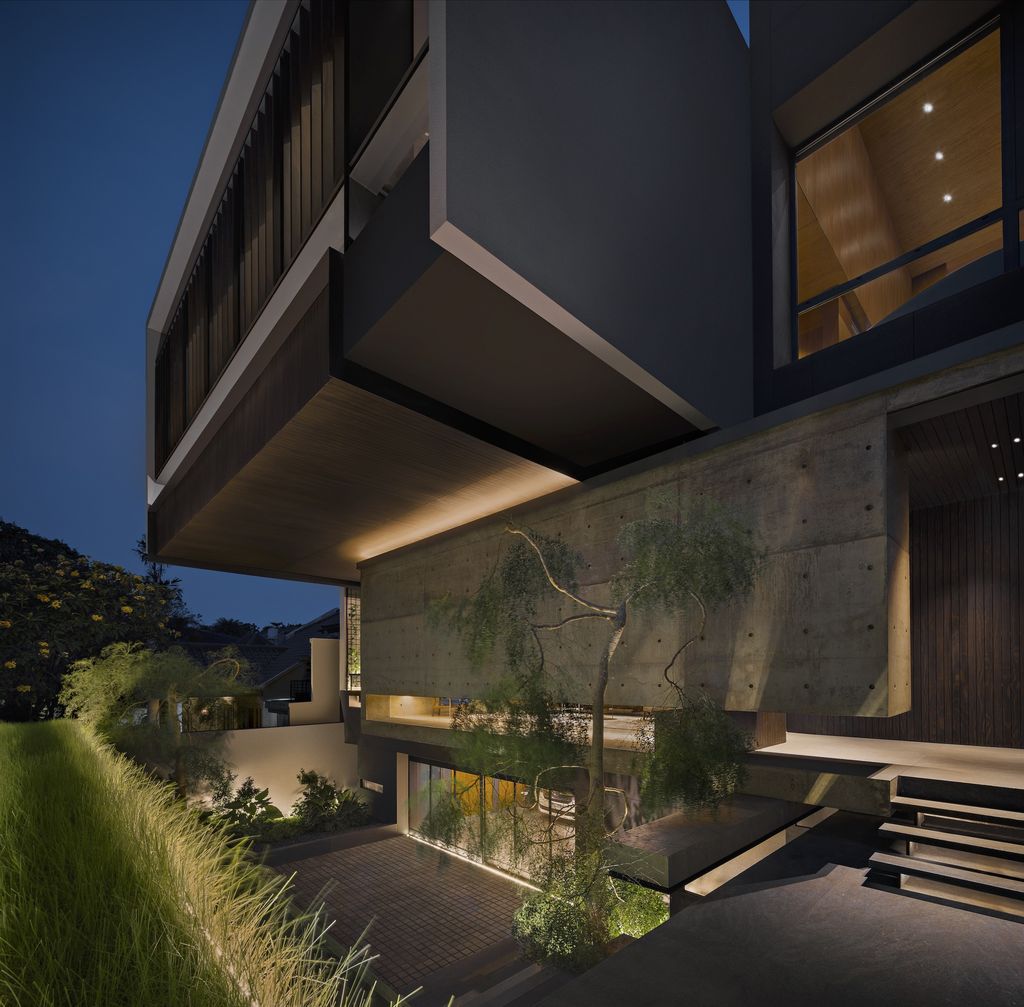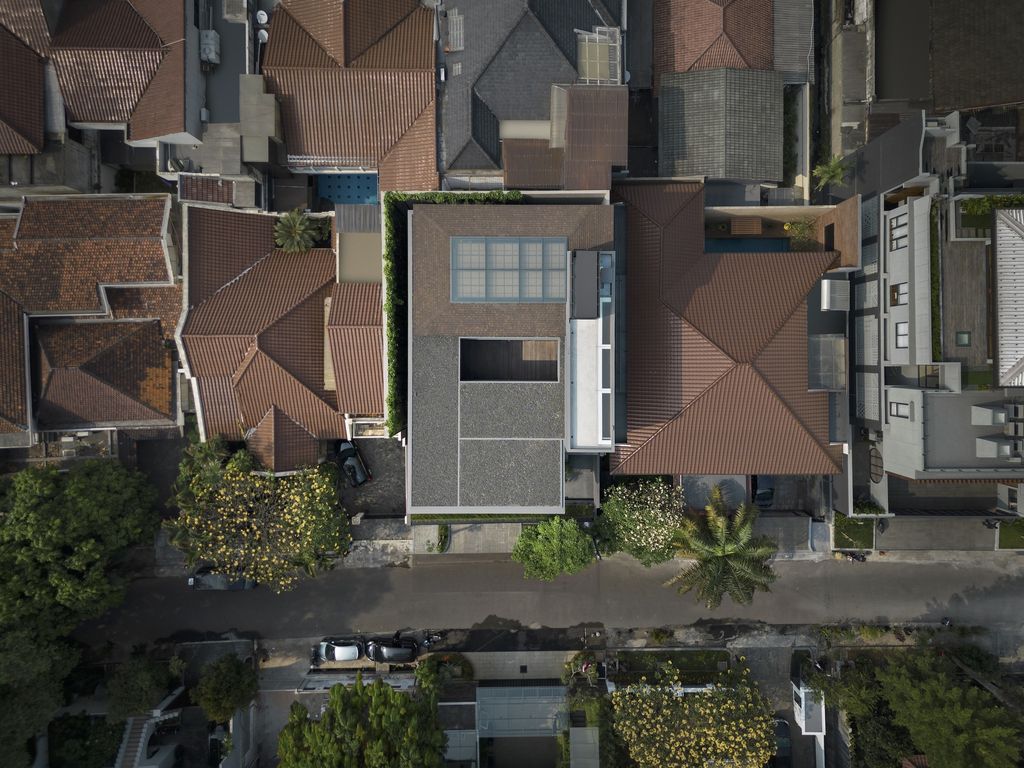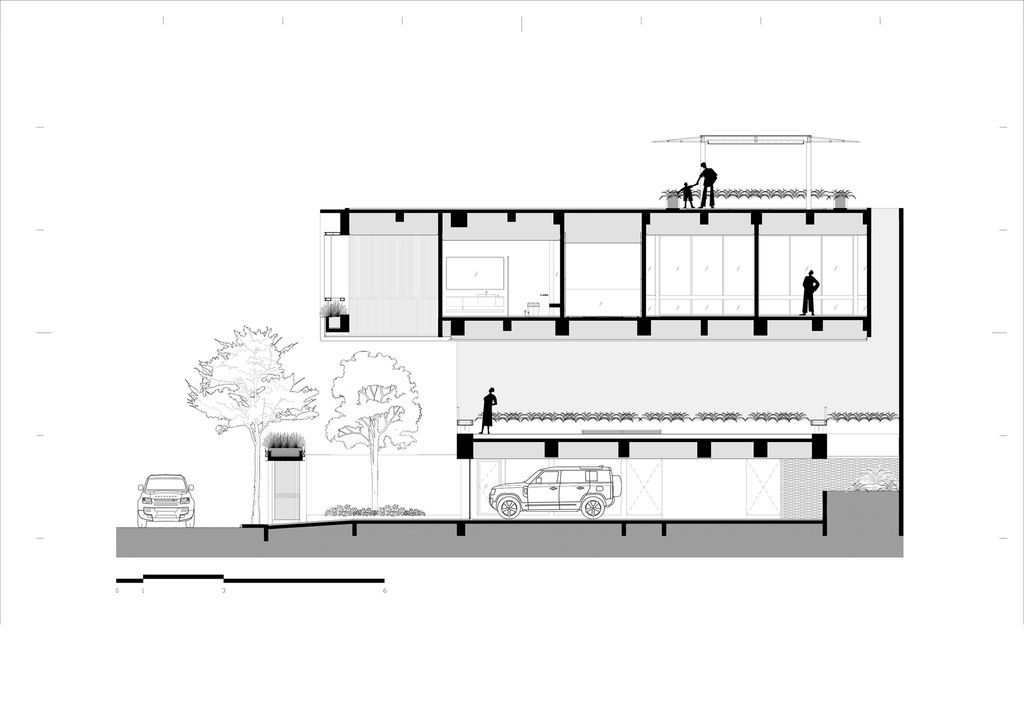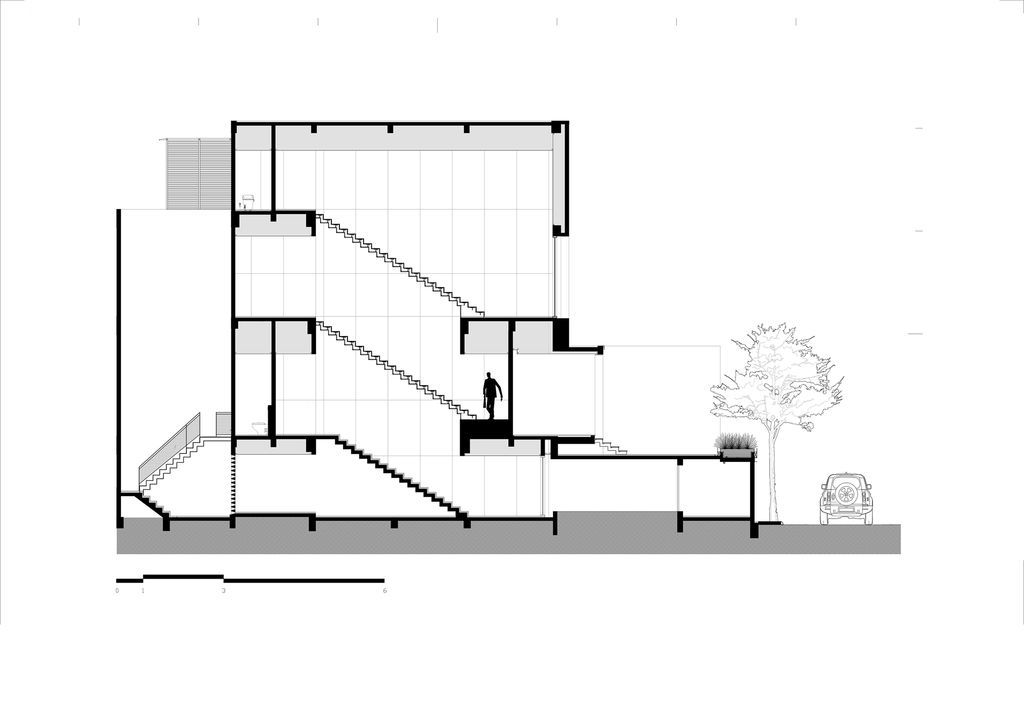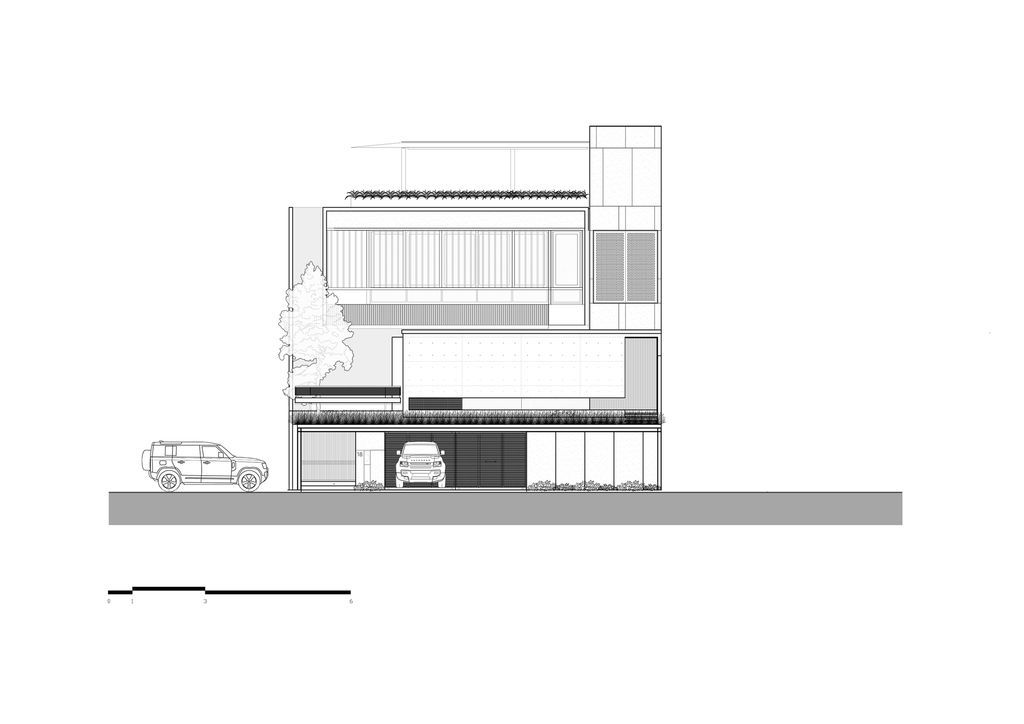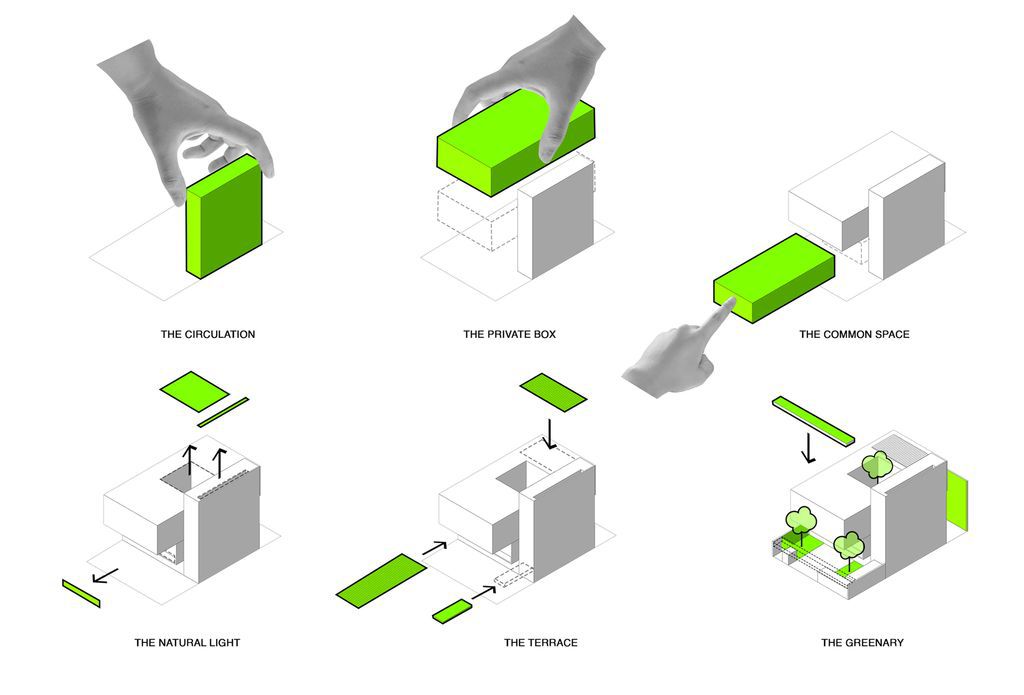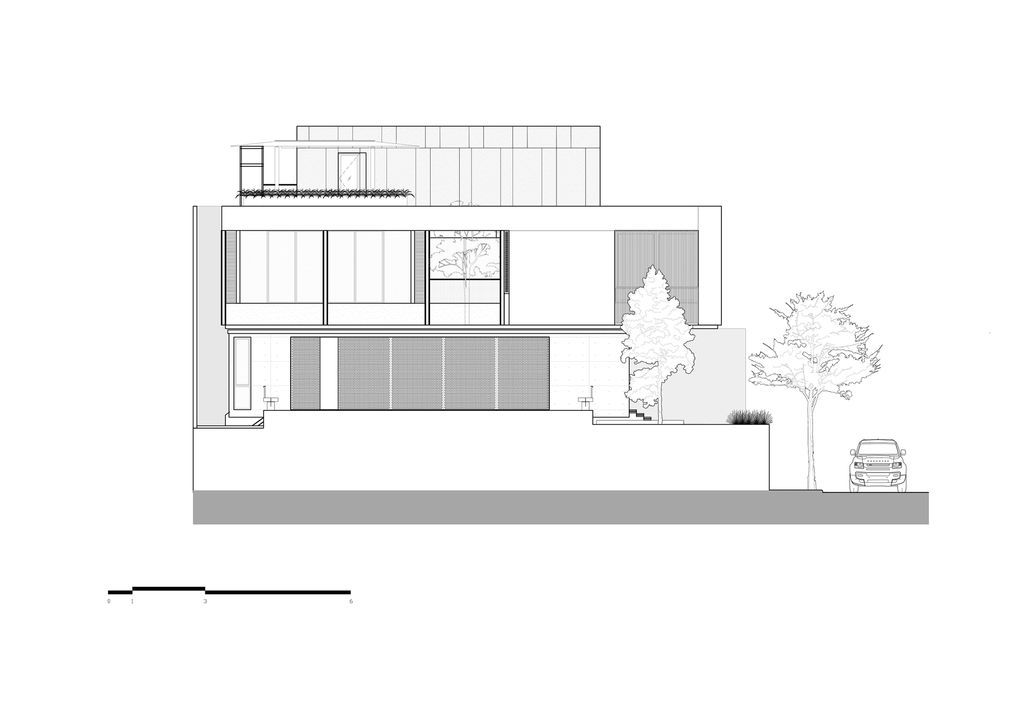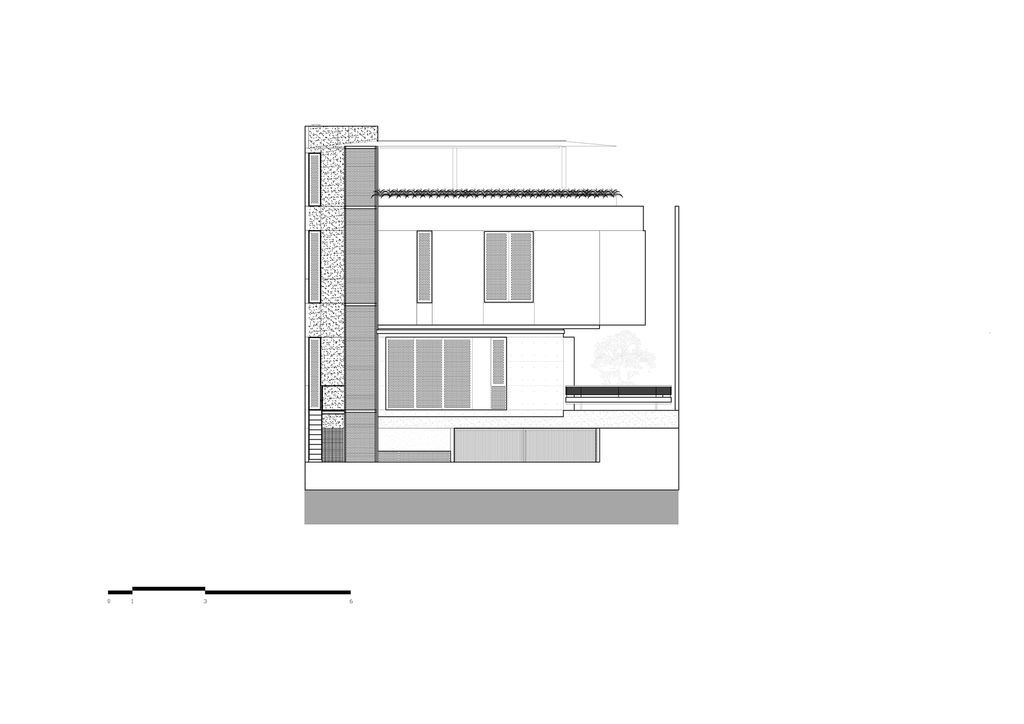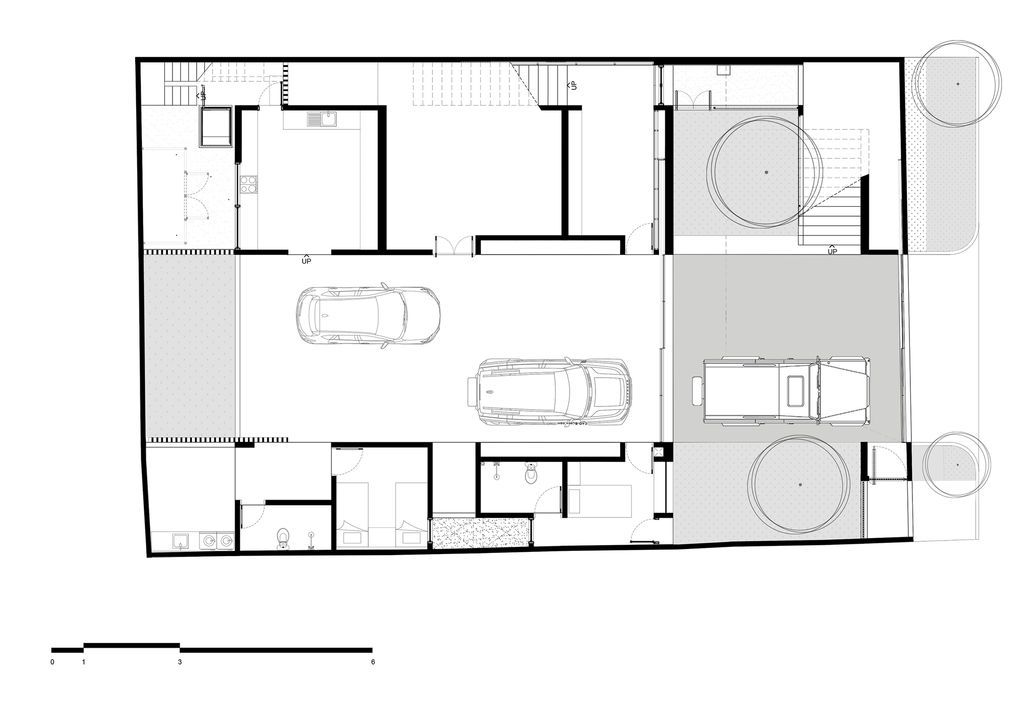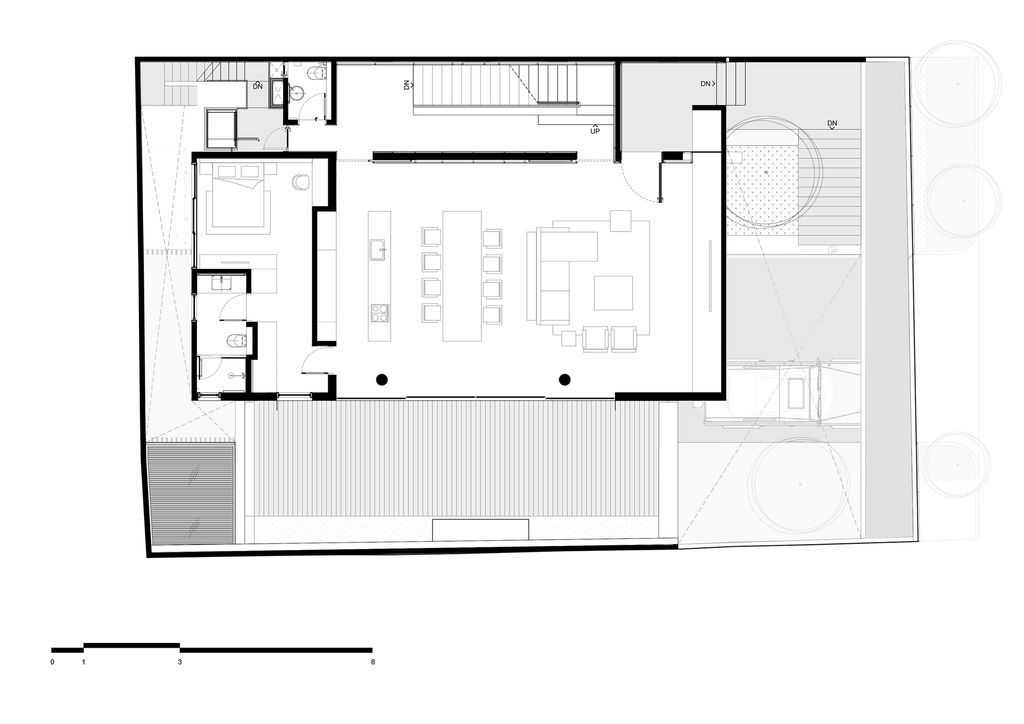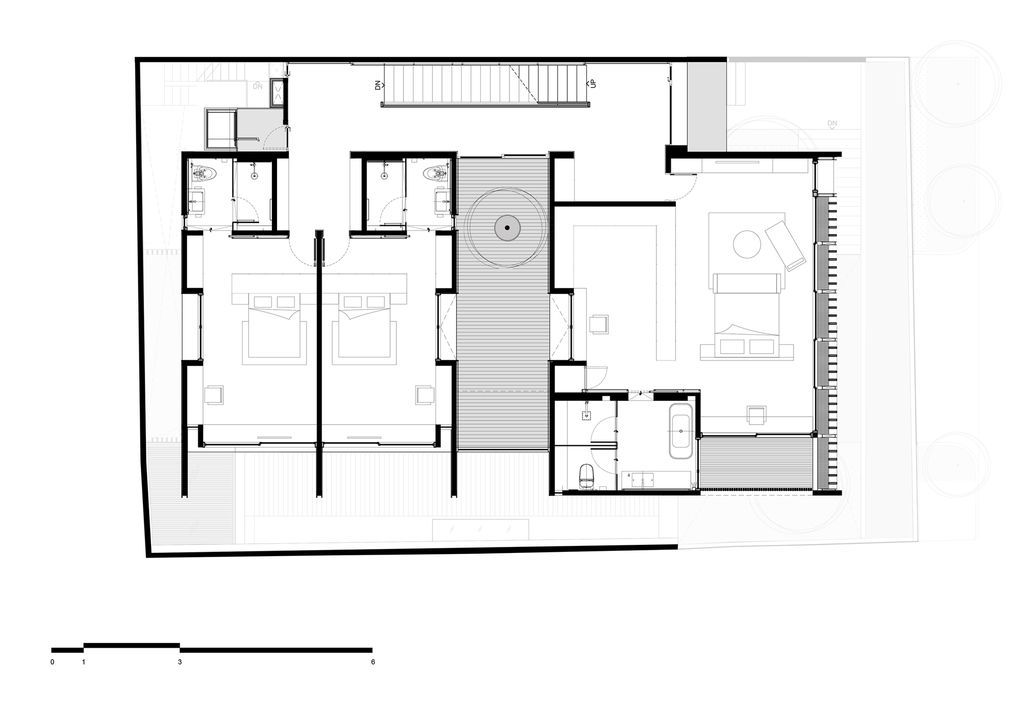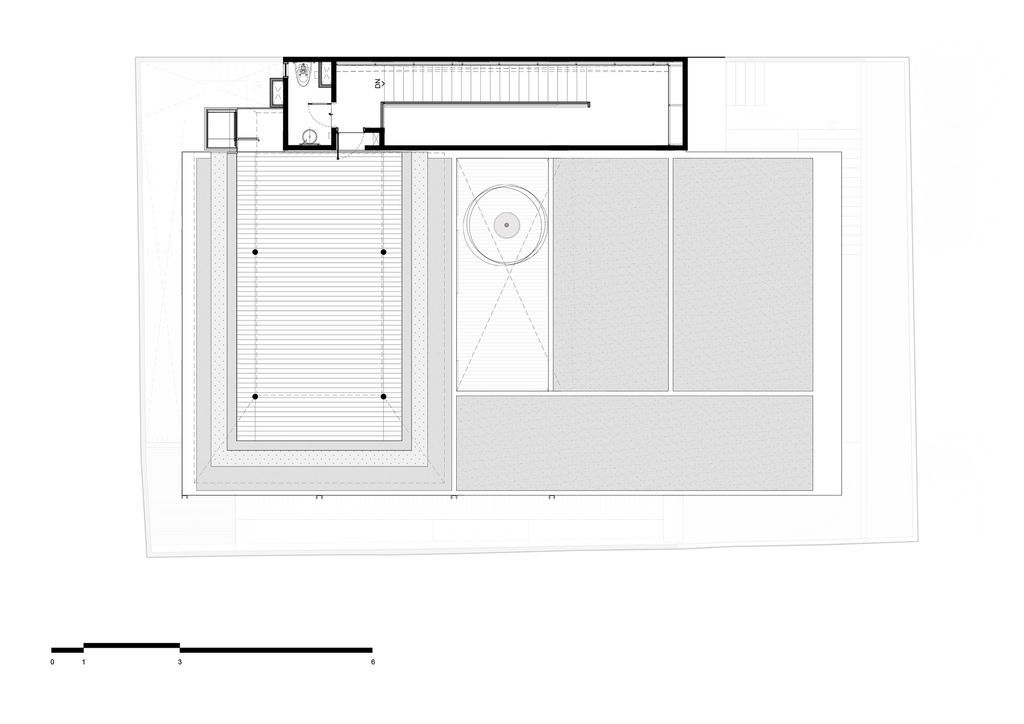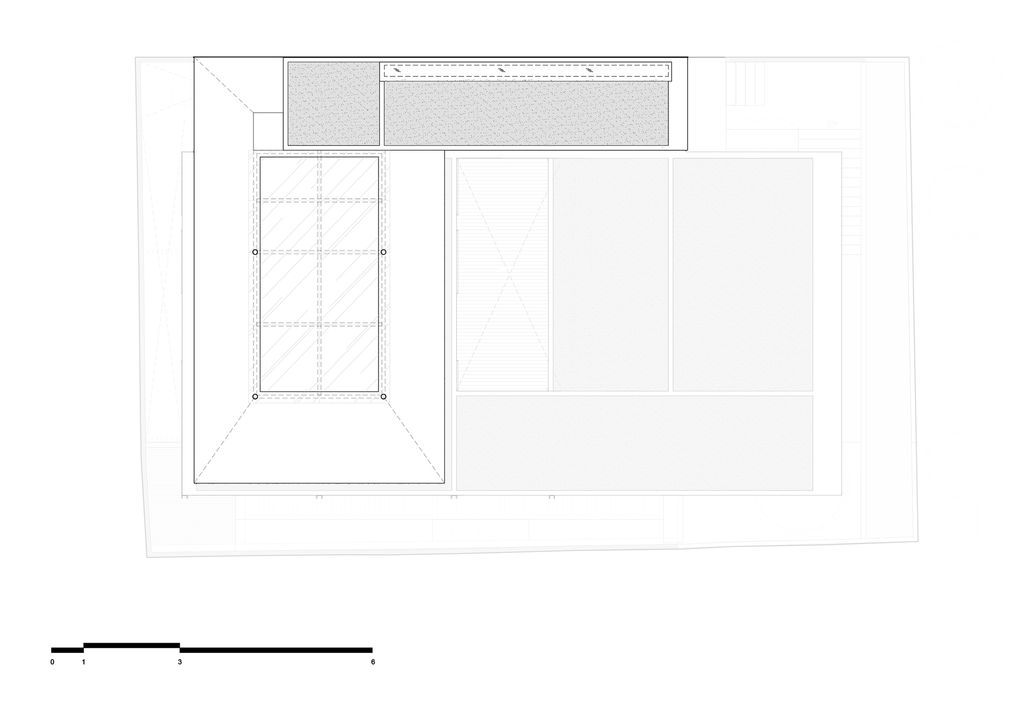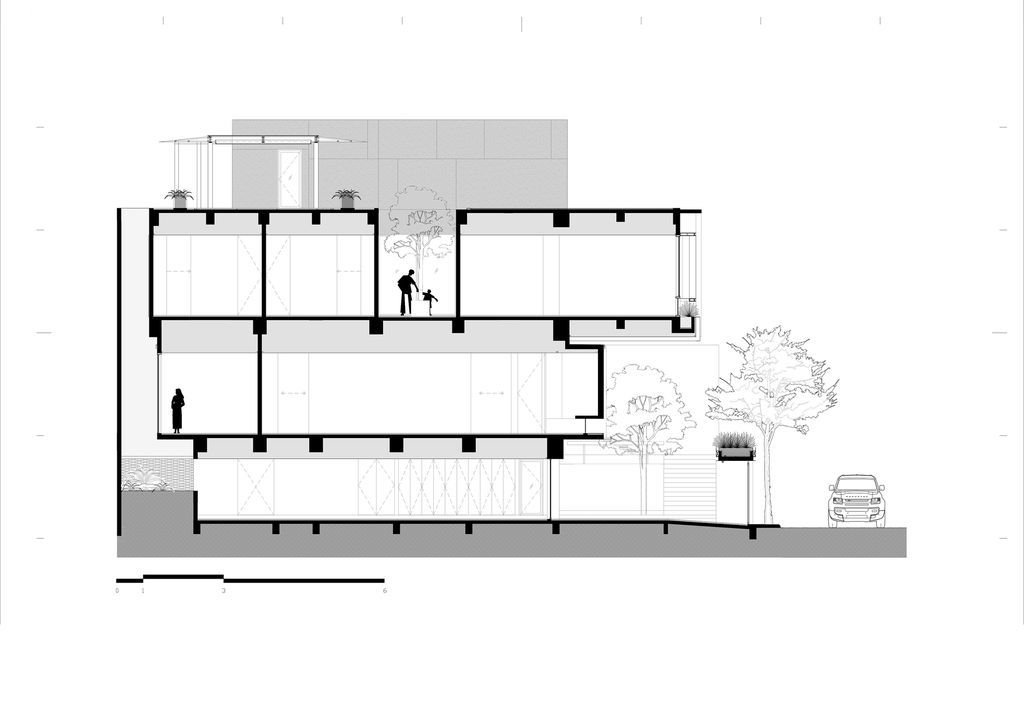 The Ciasem House Gallery: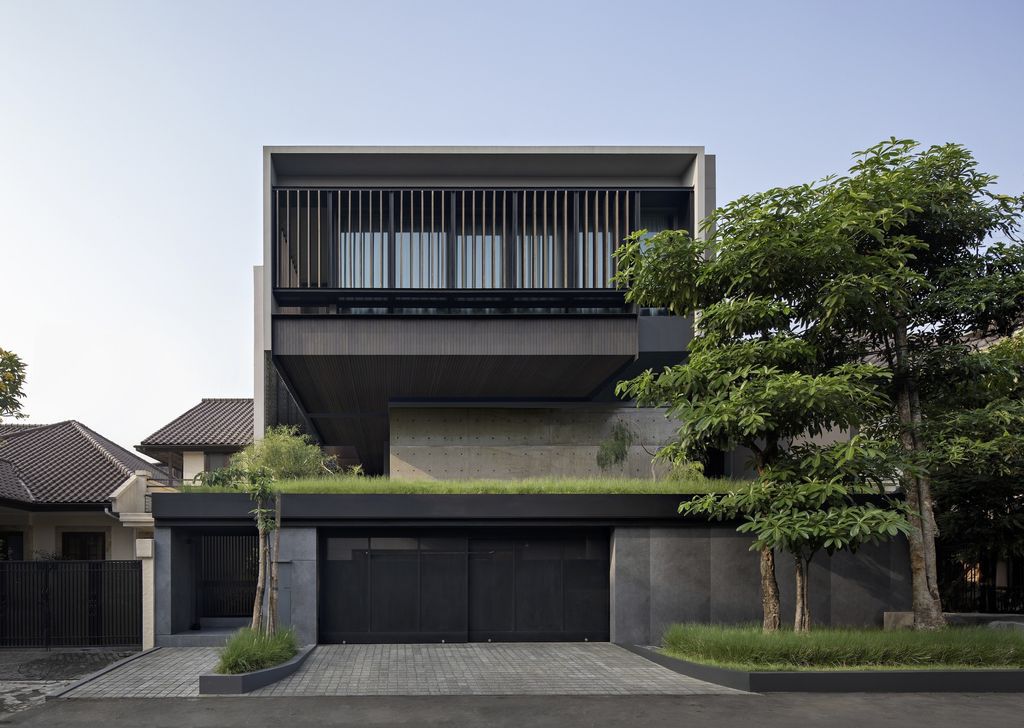 Text by the Architects: Located in the elite neighborhood of Kebayoran Baru, Jakarta, Ciasem House is home to a couple and their three children. As a private residence in Jakarta, a city with high sun exposure and heavy precipitation, specifically sitting in a hustling area with many public facilities, "stacking" is an approach to answering privacy and climate issues.
Photo credit: Mario Wibowo | Source: STUDIOKAS
For more information about this project; please contact the Architecture firm :
– Add: Pondok Indah Office Tower 3, 17th Floor, Jalan Sultan Iskandar Muda Kav. V-TA, RT.5/RW.3, Pd. Pinang, Kec. Kby. Lama, Pondok Indah, Jakarta Selatan, Daerah Khusus Ibukota Jakarta 12310, Indonesia
– Tel: +62 21 29538800
– Email: 01@studiokas.id
More Projects in Indonesia here:
---