Date of Publishing:
Architecture Design of Espacio Kaab Residence
Description About The Project
Espacio Kaab Residence designed by Di Frenna Arquitectos, a renowned architect firm based in Mexico is an impressive project. This house located in the historic Nogueras hacienda in Colima, Mexico that looks out over a corner of the Hacienda, honors this venue and its craftsmanship. As well as that of the artist who occupied it.
Indeed, the foundational principles that formed the heart of the project and that guided its design from the outset. They are respect the topography, adapt to the setting, and find harmony with the environment. In addition to this, on a more practical level, this dialogue between landscape and structure opens up patios and terraces, contained gardens, and unique views of the river and the canyon that, from the vantage points afforded by a diversity of height and scale.
As one enters the property, the natural environment immediately enchants the visitor, create moments of quiet wonder. Also, it marked by dry, arid vegetation, cacti, stones, and earth that makes one feel as if in a bubble that both embraces and contrasts with the rest of the region's colorful floral exuberance. Within and surrounding the property are primavera trees, parotas, tamarind trees, and a magnificent view of the La Barragana river that all serve to welcome one into the characteristic sub-tropical climate of the region.
In addition to this, the living area such as living room, dining room, kitchen, bedroom and bathroom designed sophisticatedly. It offers high end amenities for the owner. Also, the interiors with the distribution and placement of the volumes to the interior design that gives the house its final touch. Much of the furniture is crafted from stone and wood, presented without unnecessary adornment to celebrate its inherent beauty.
The Architecture Design Project Information: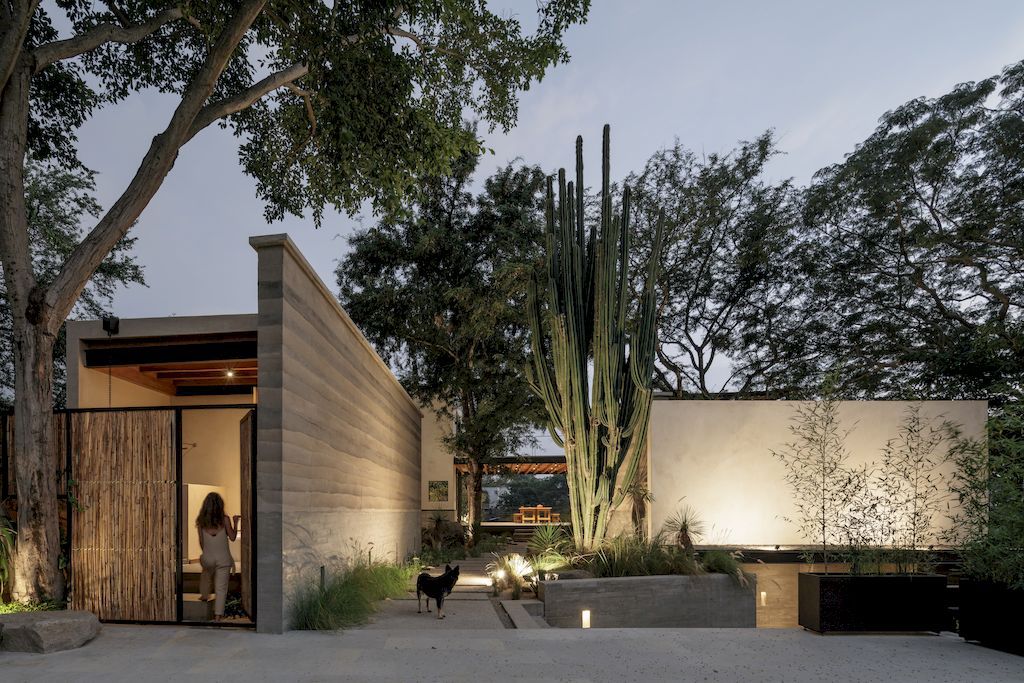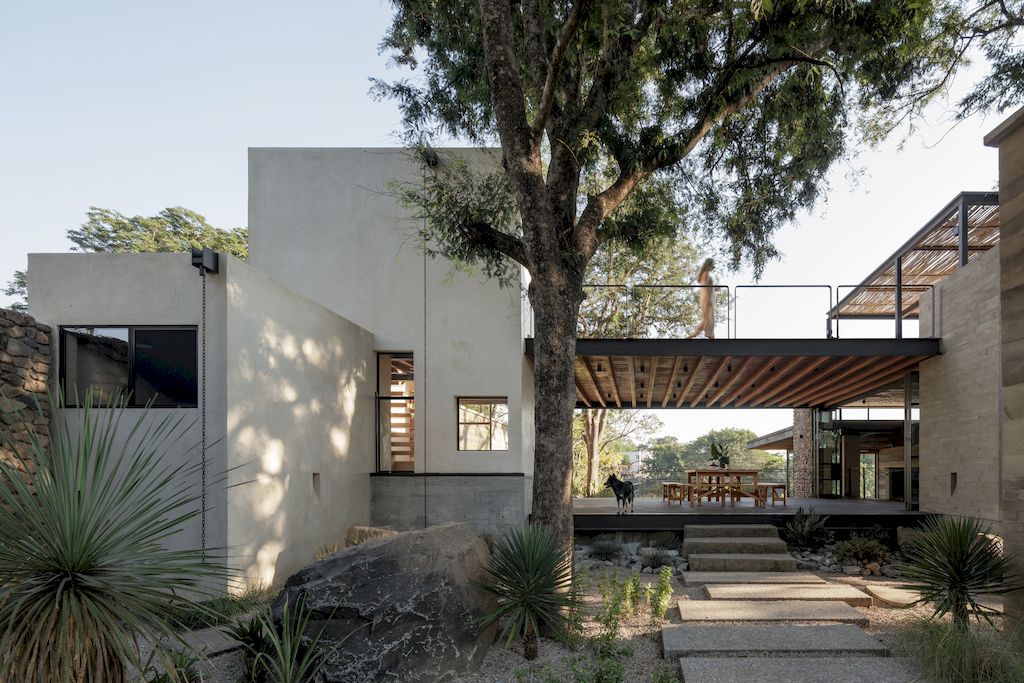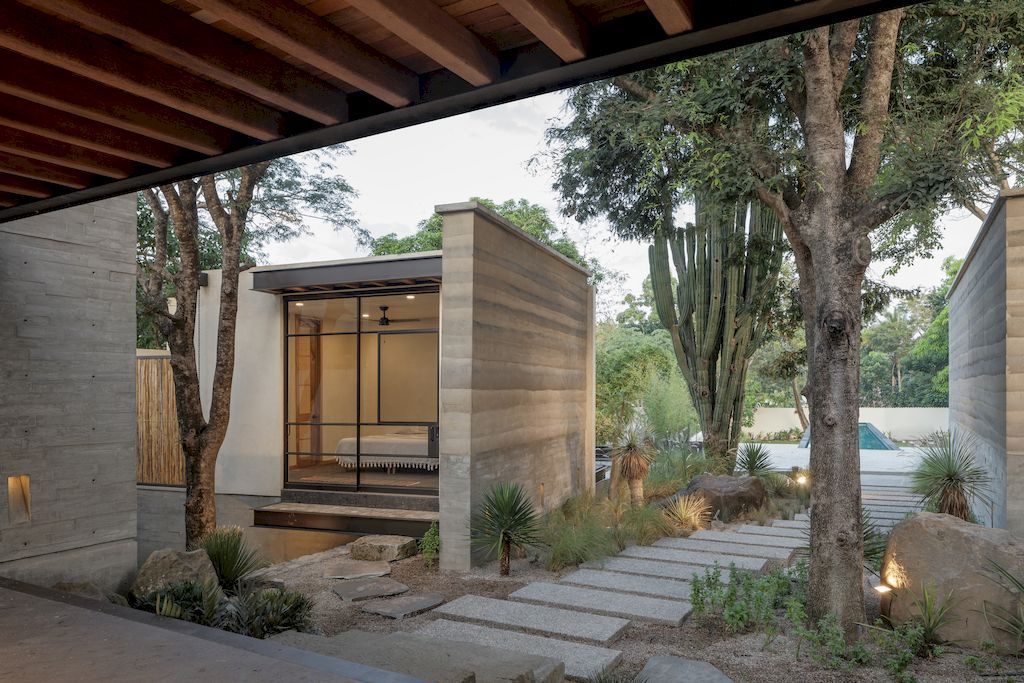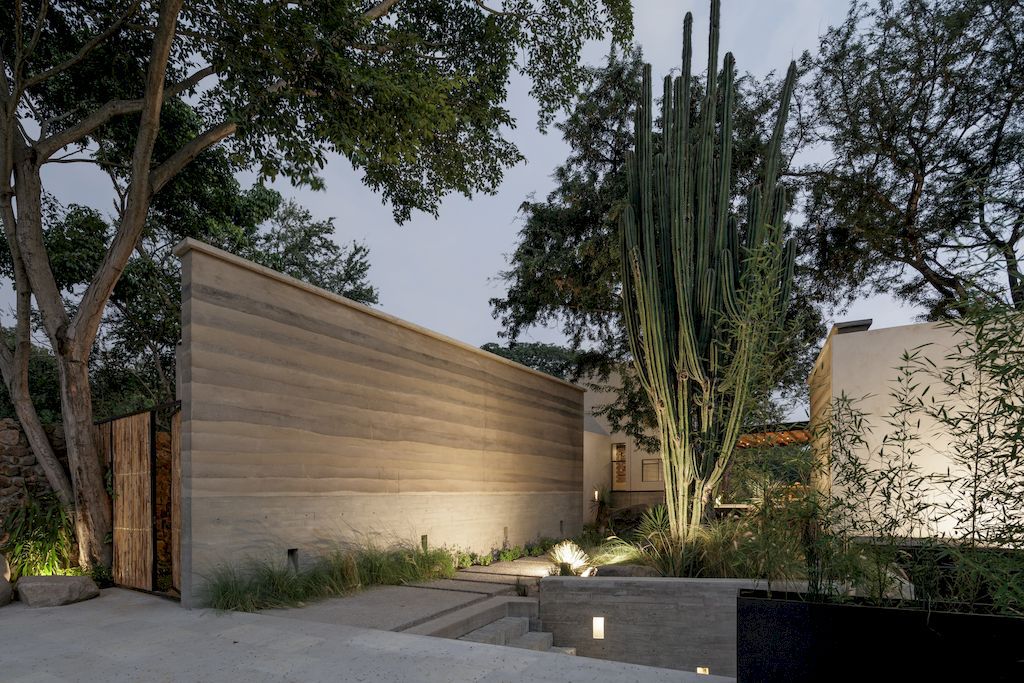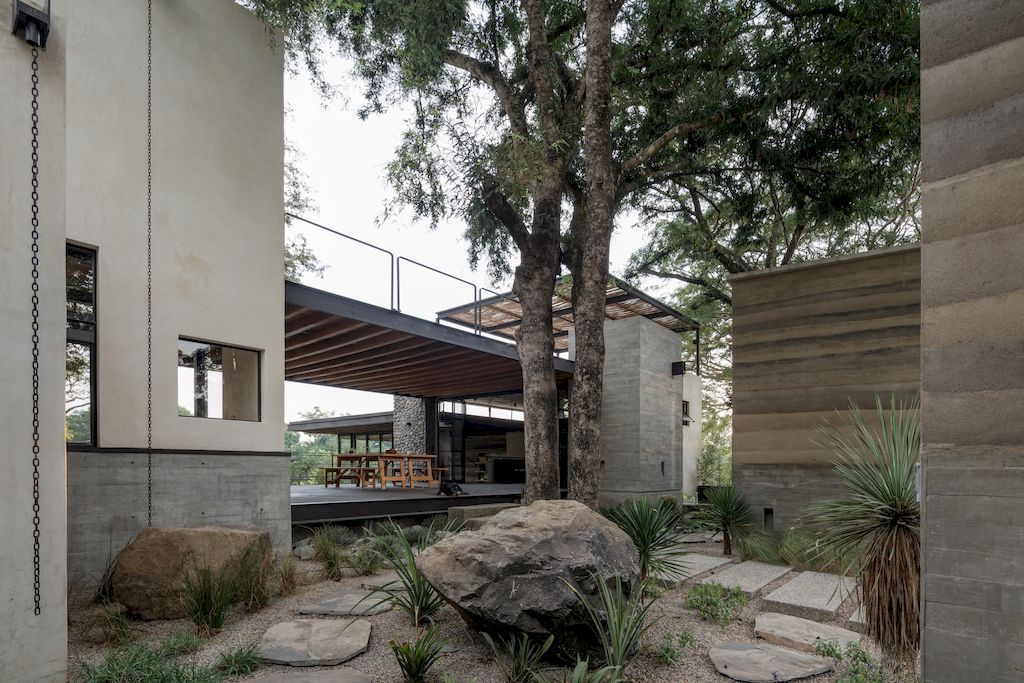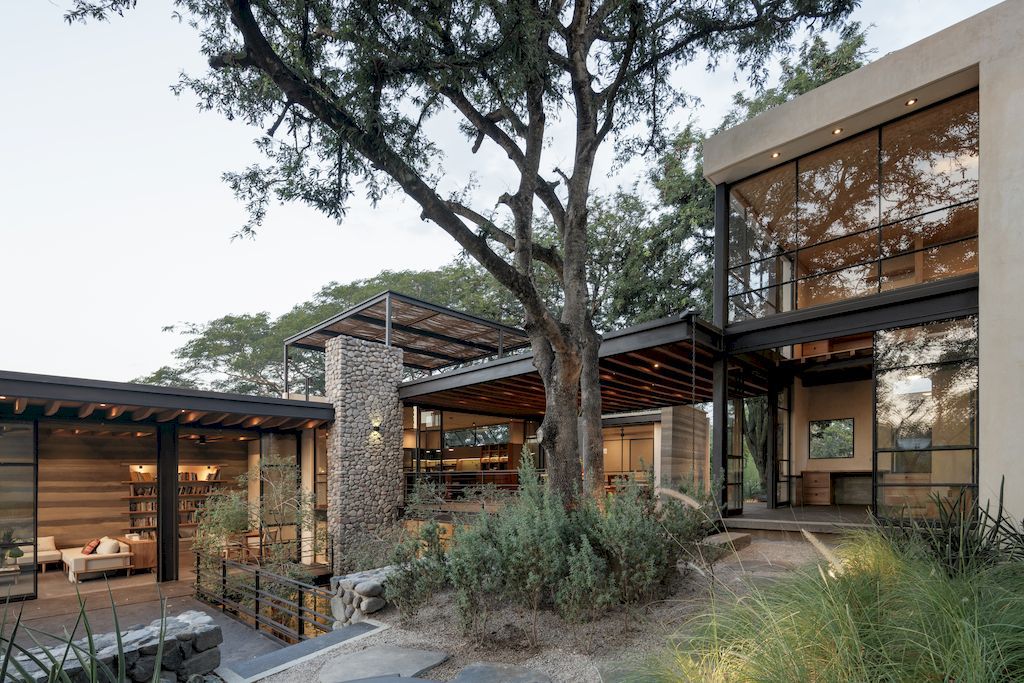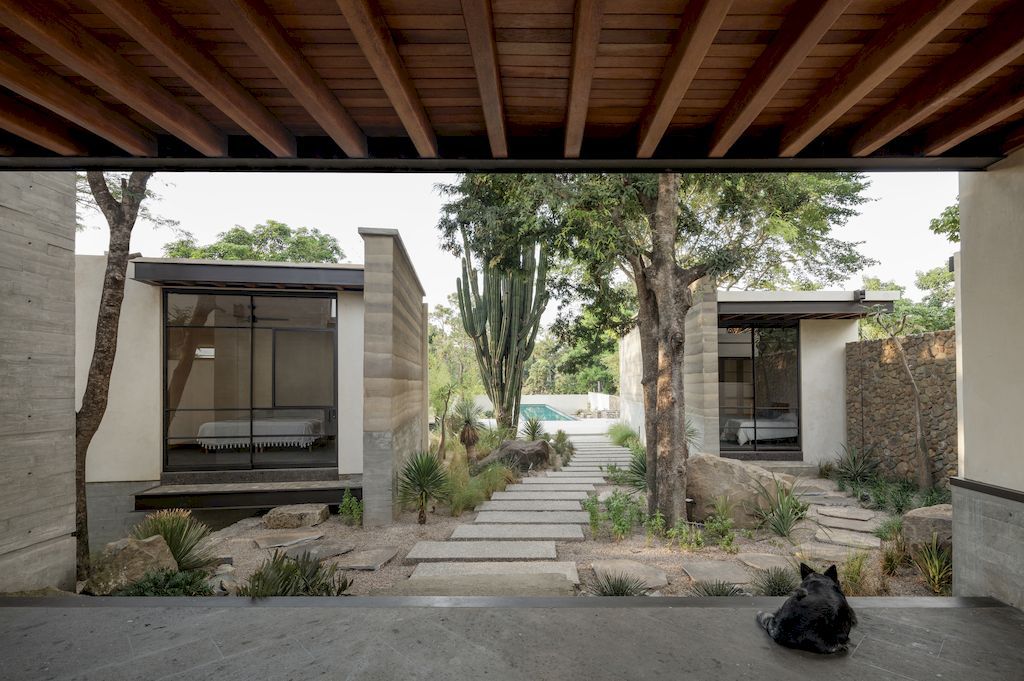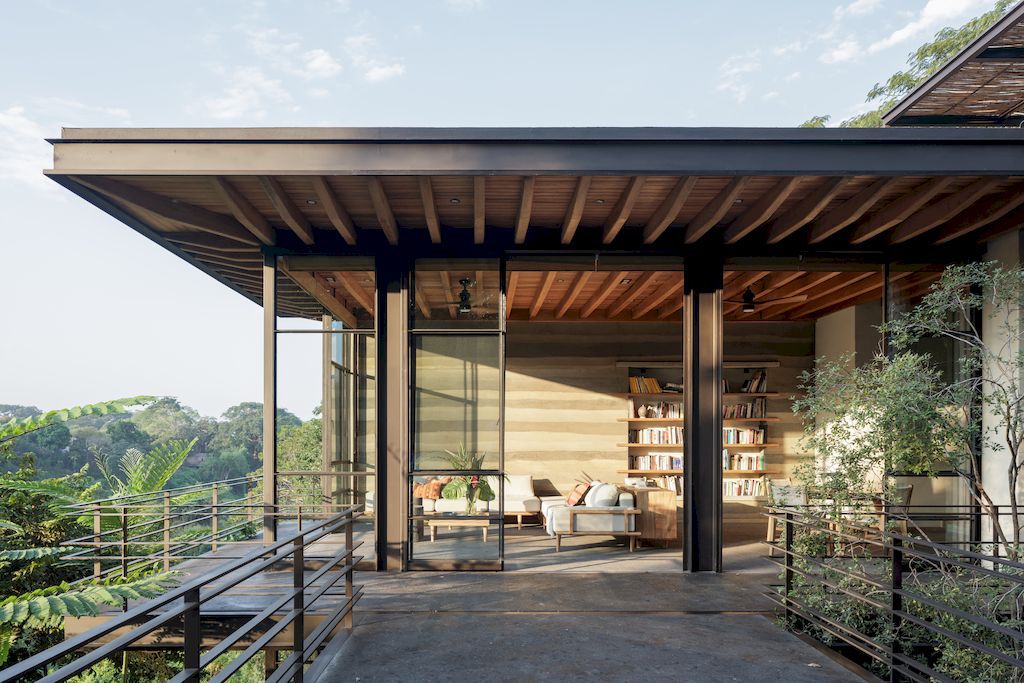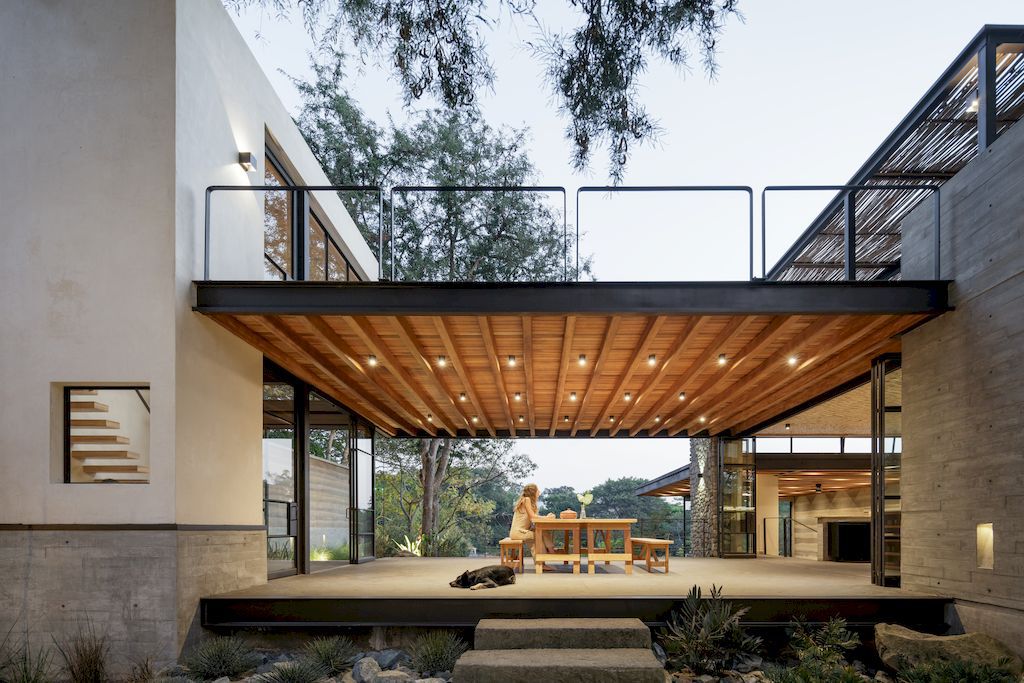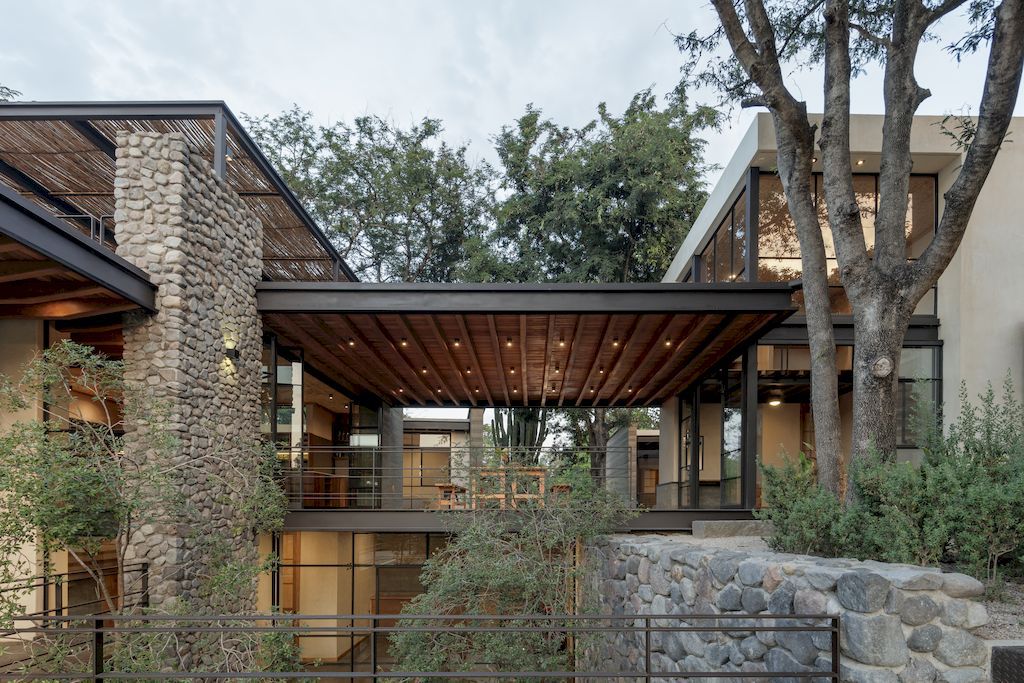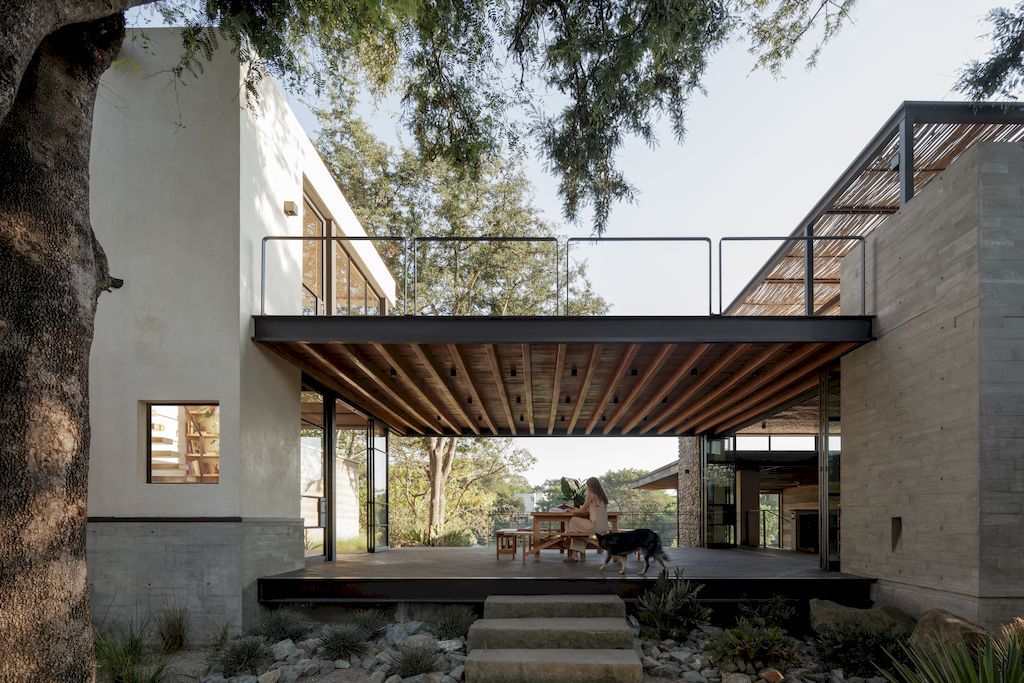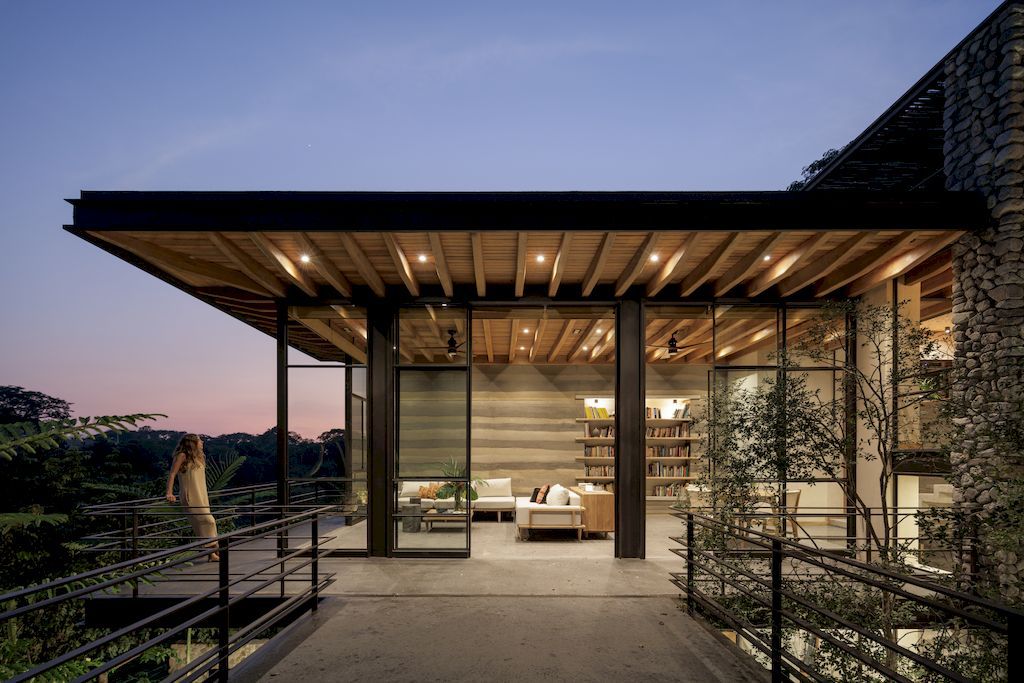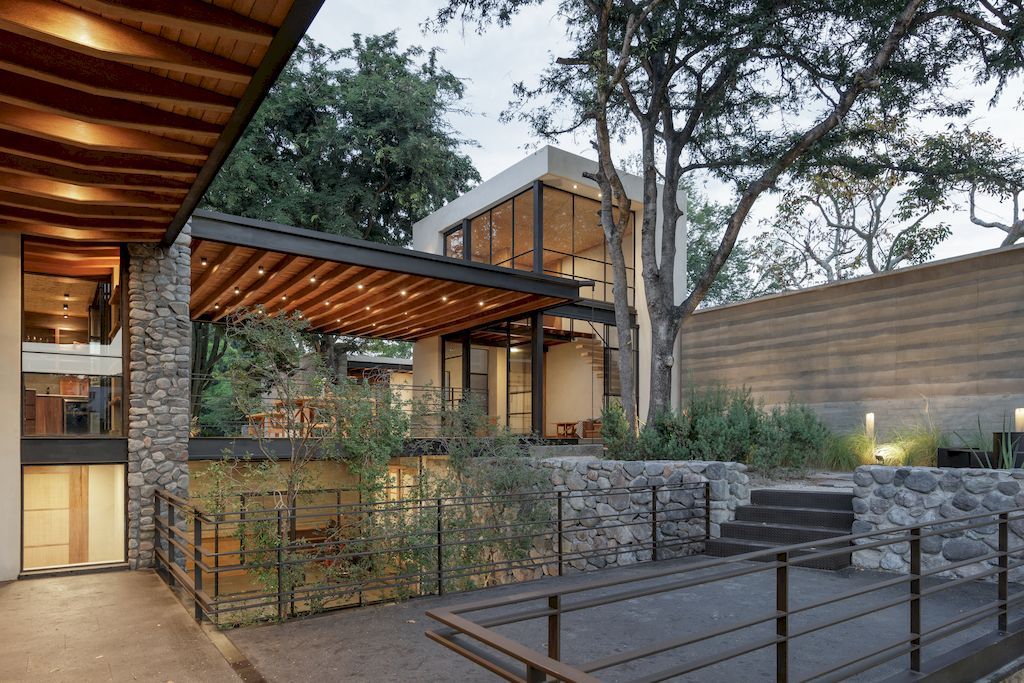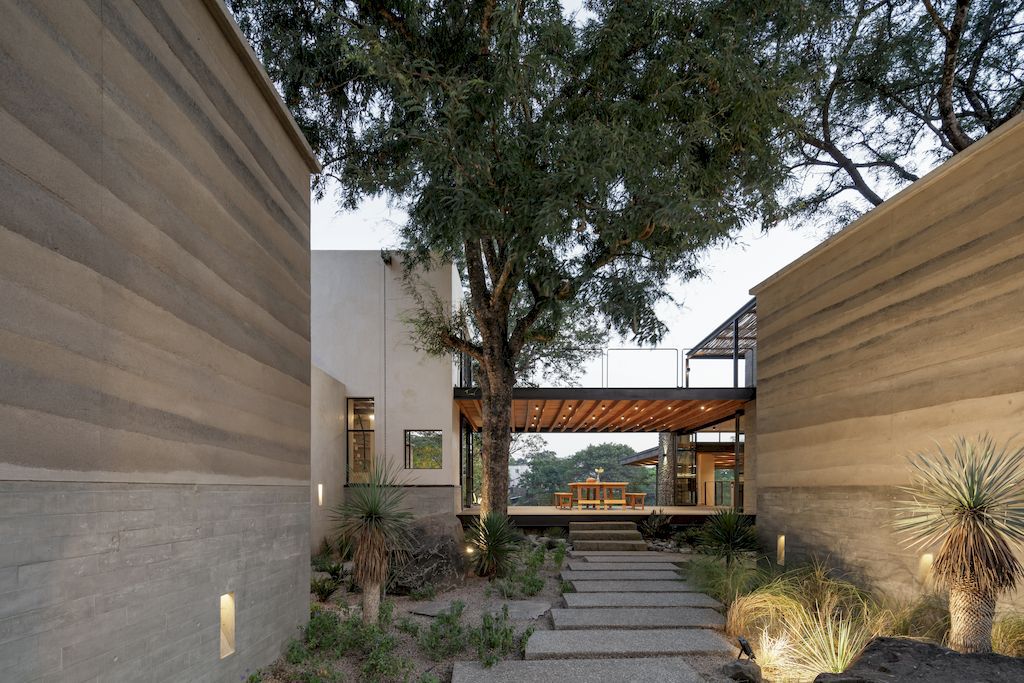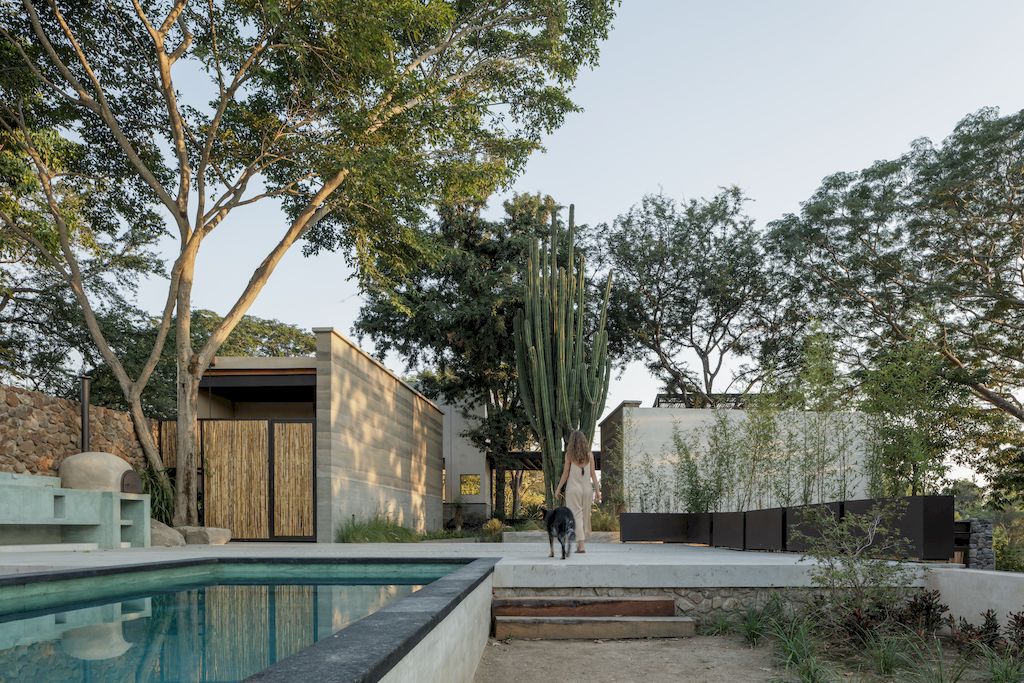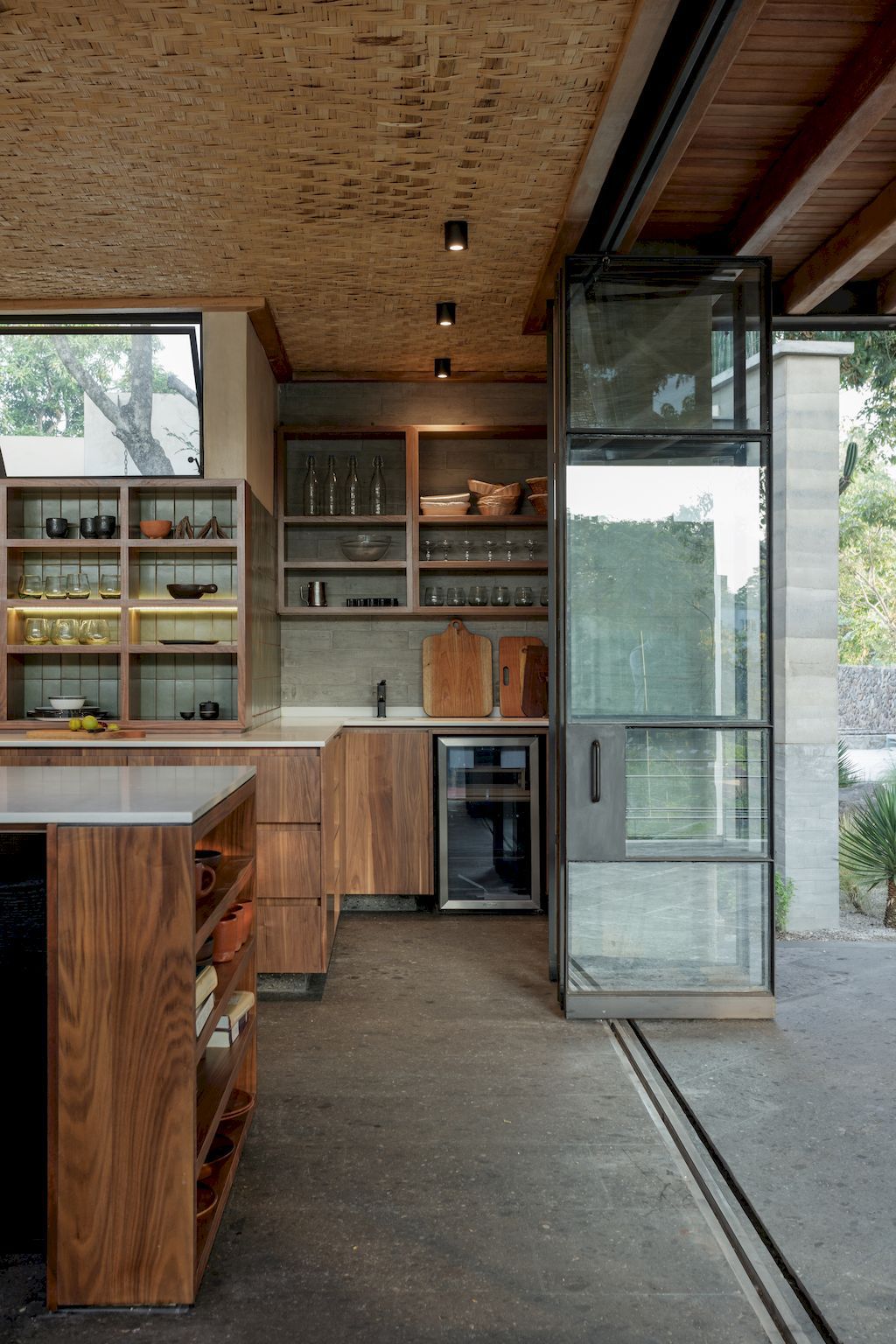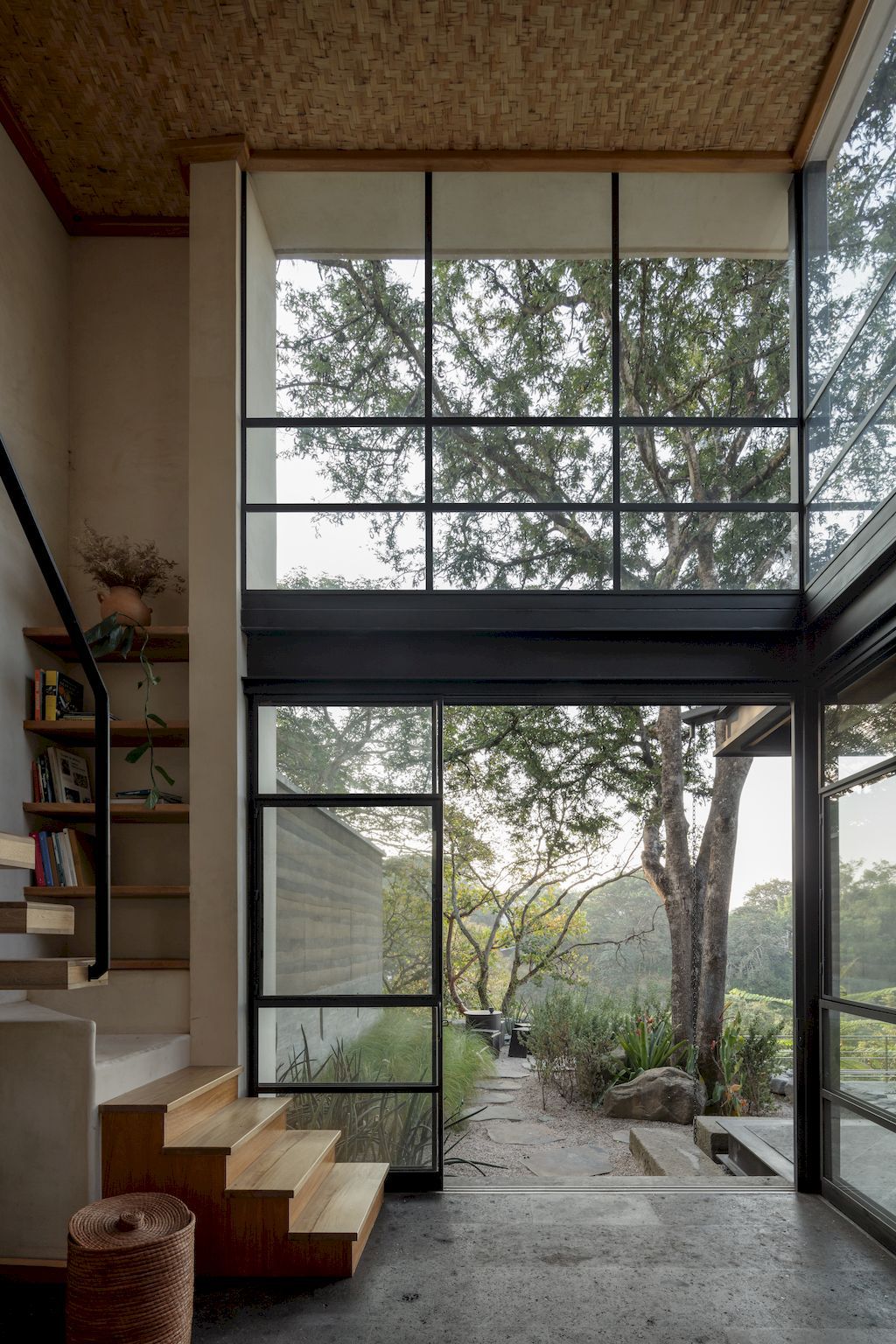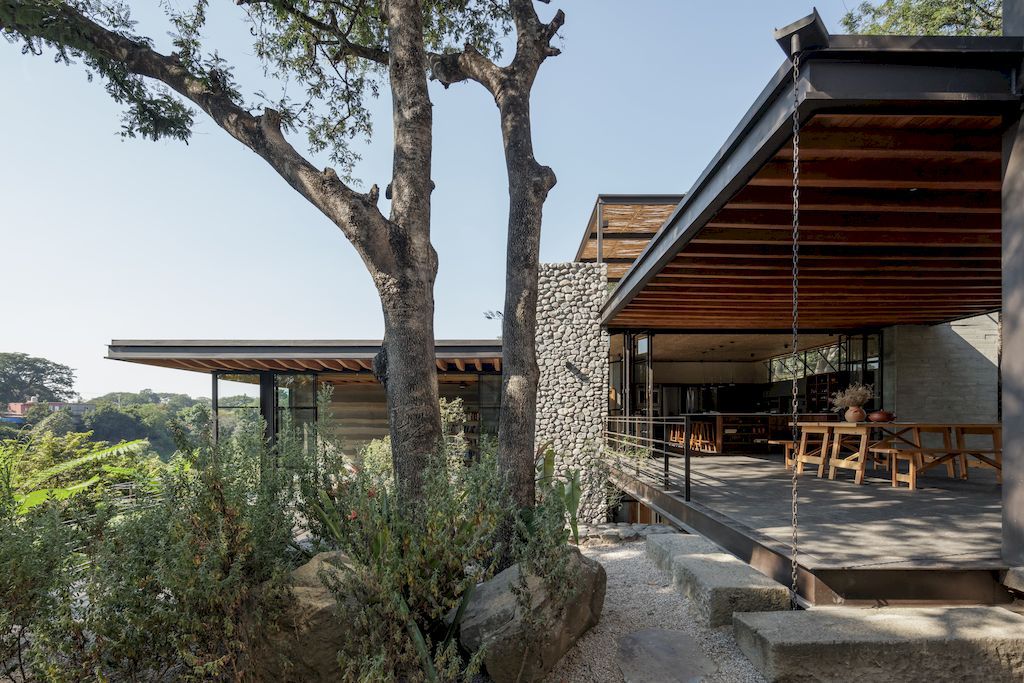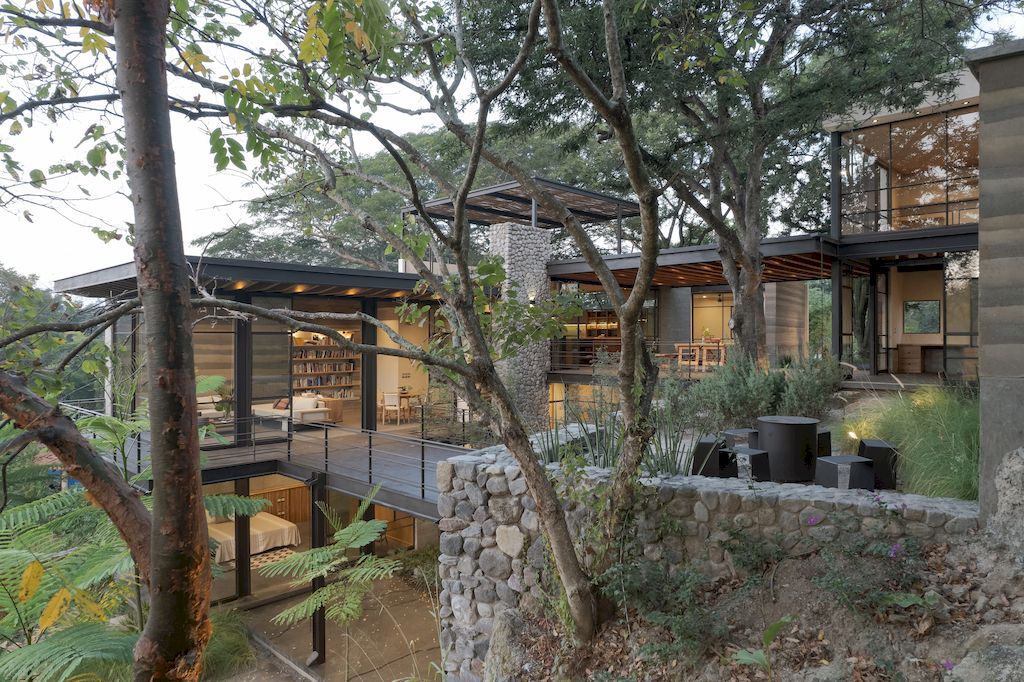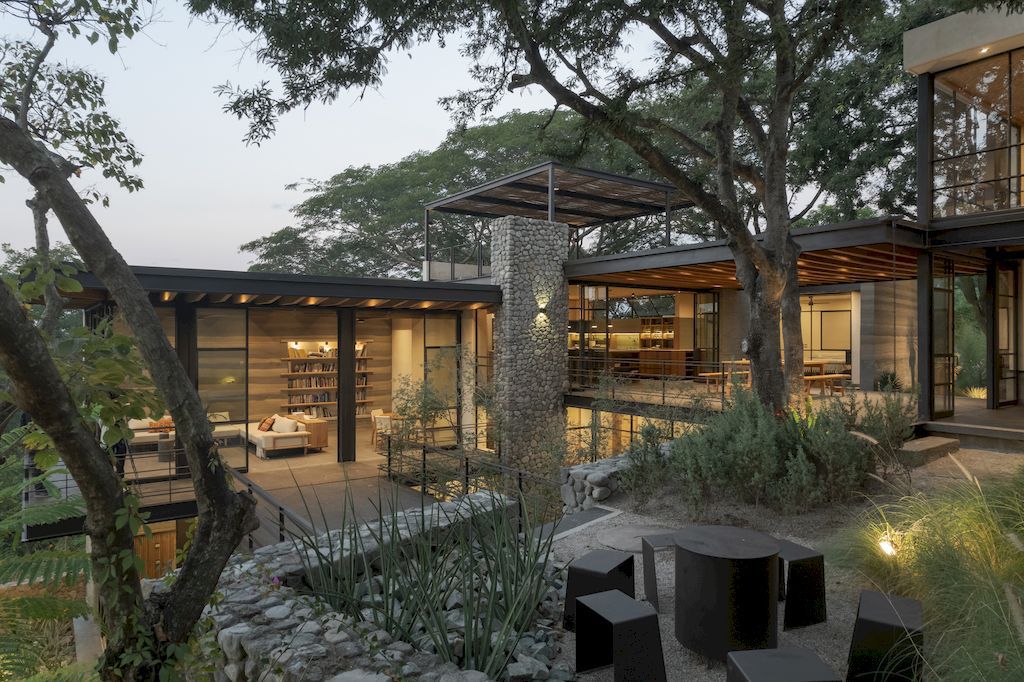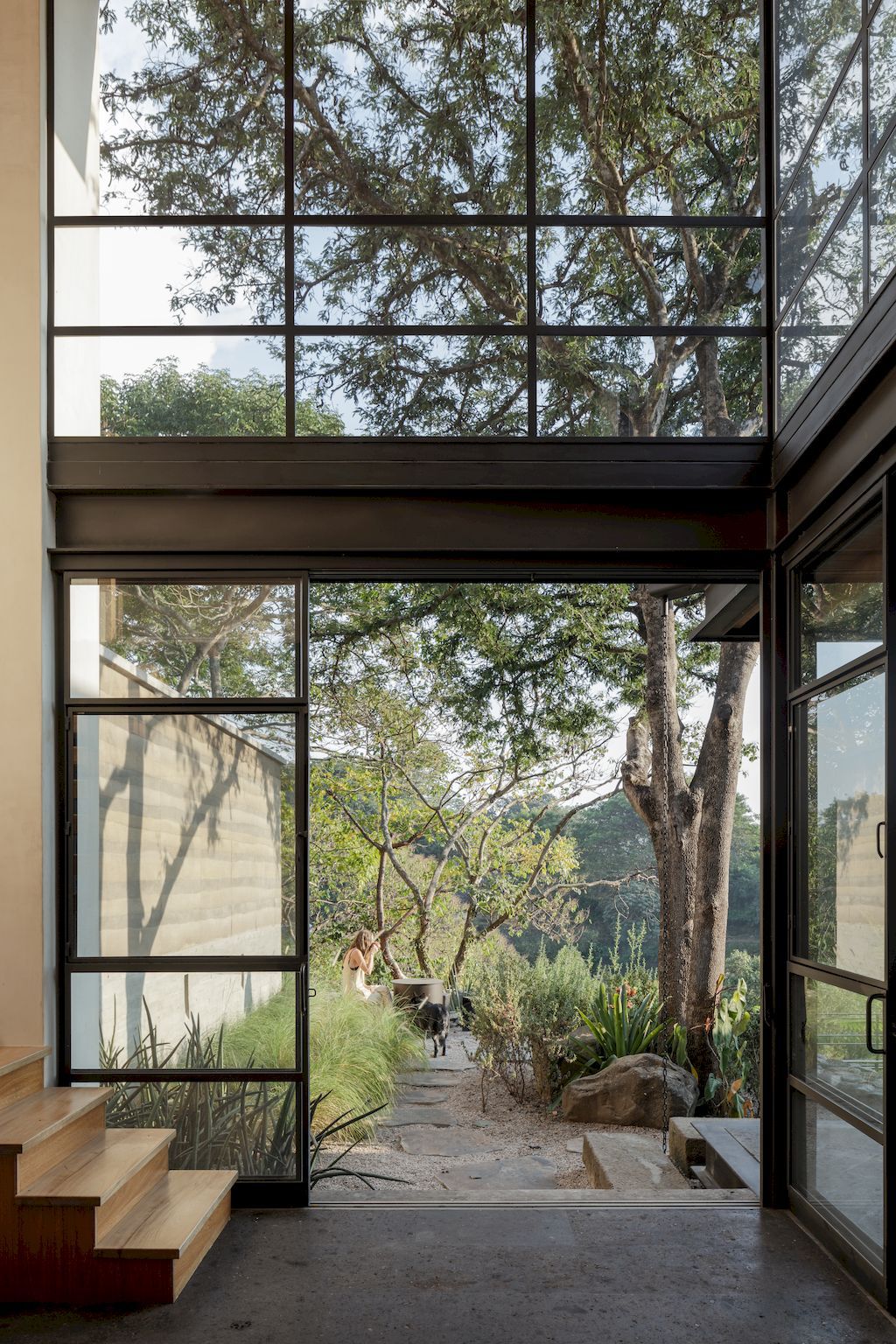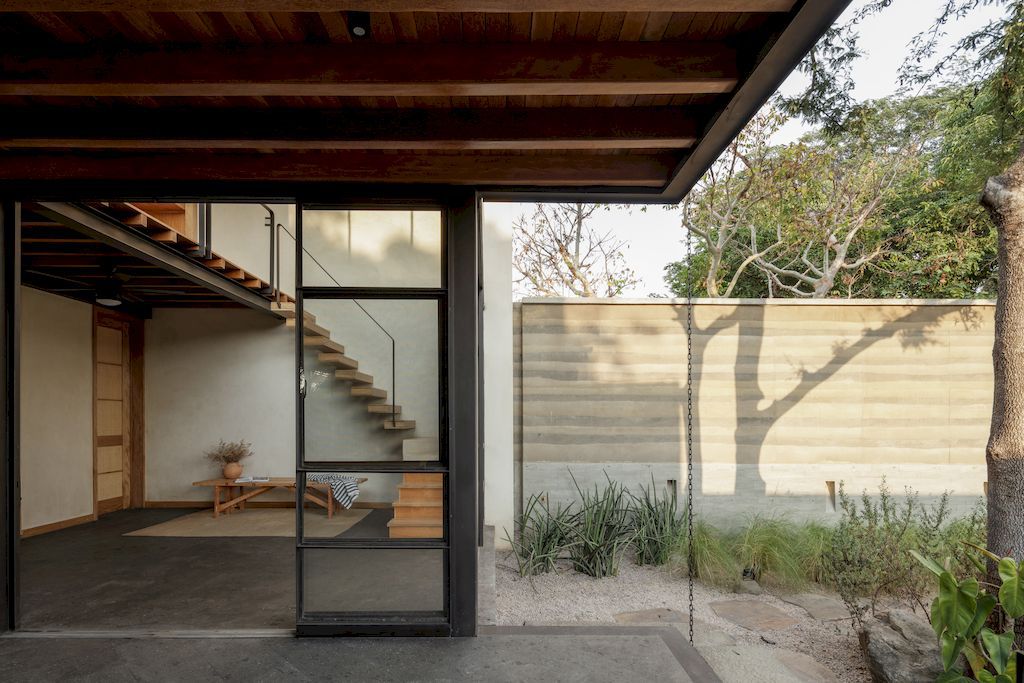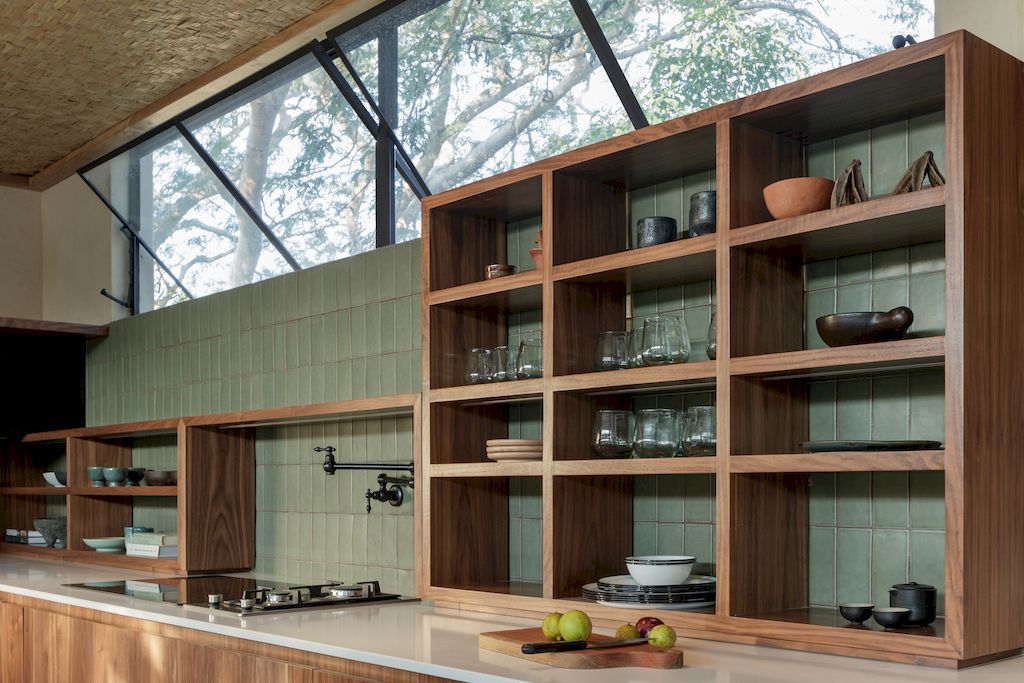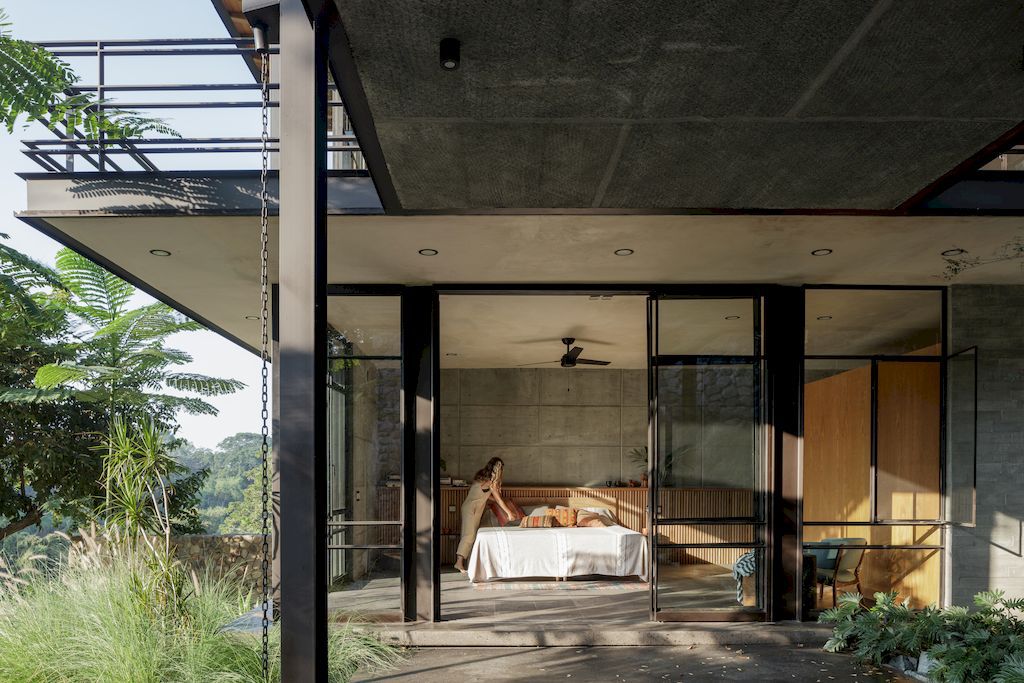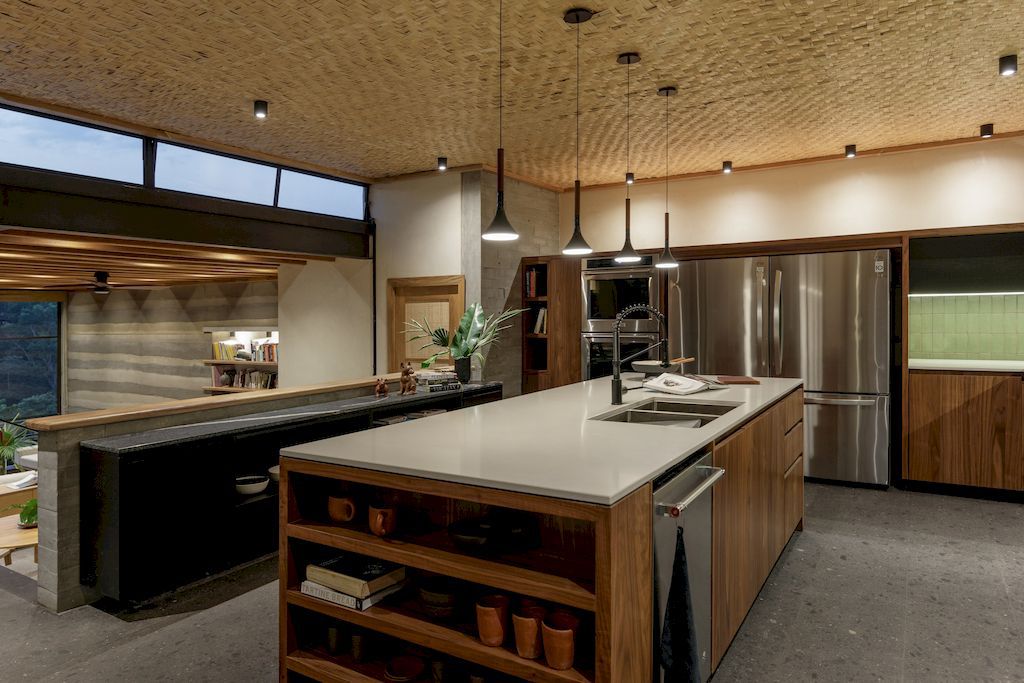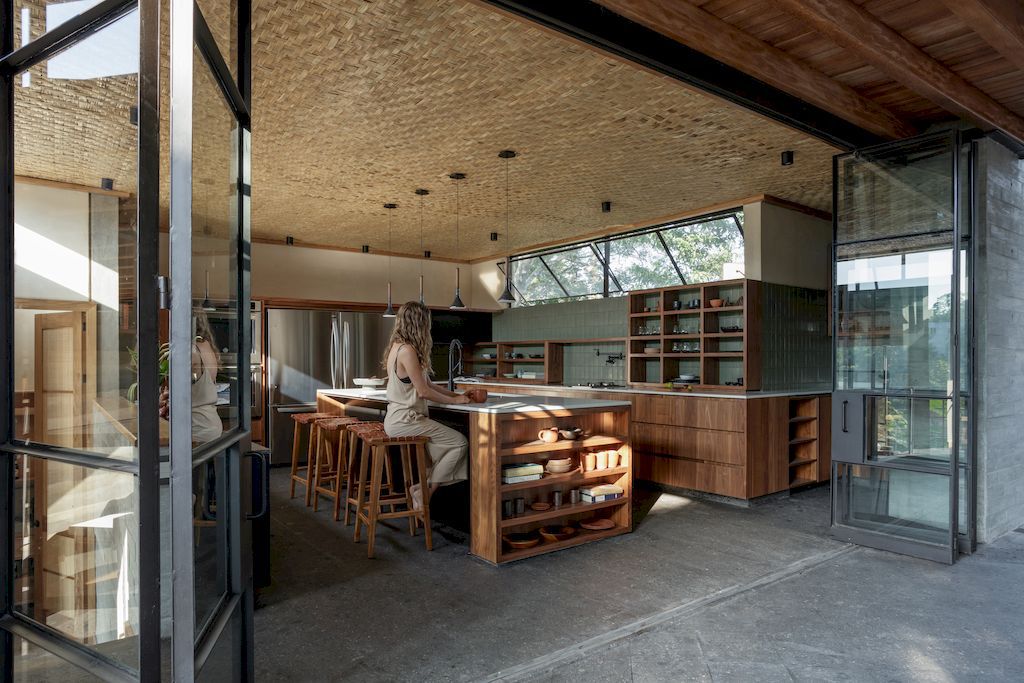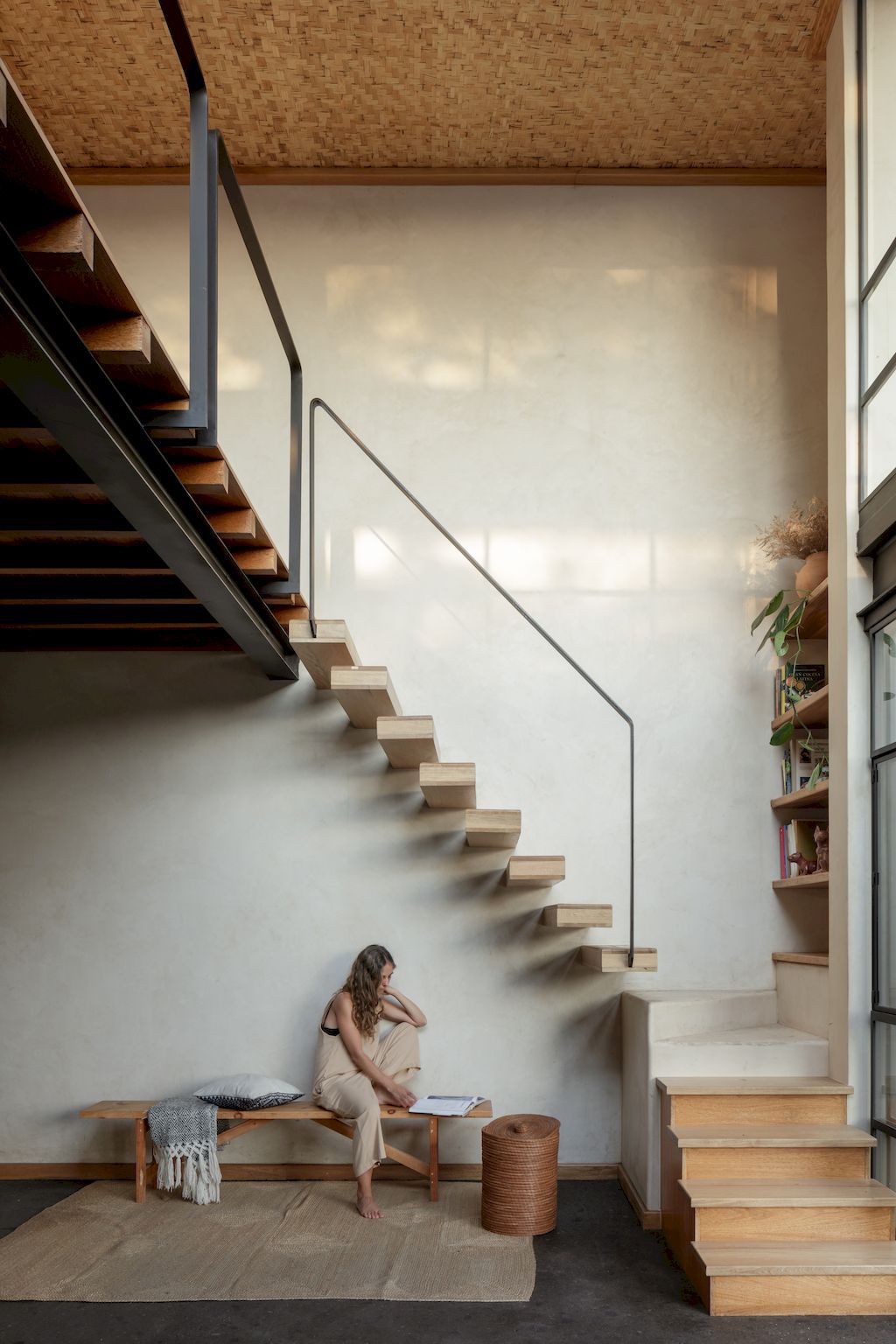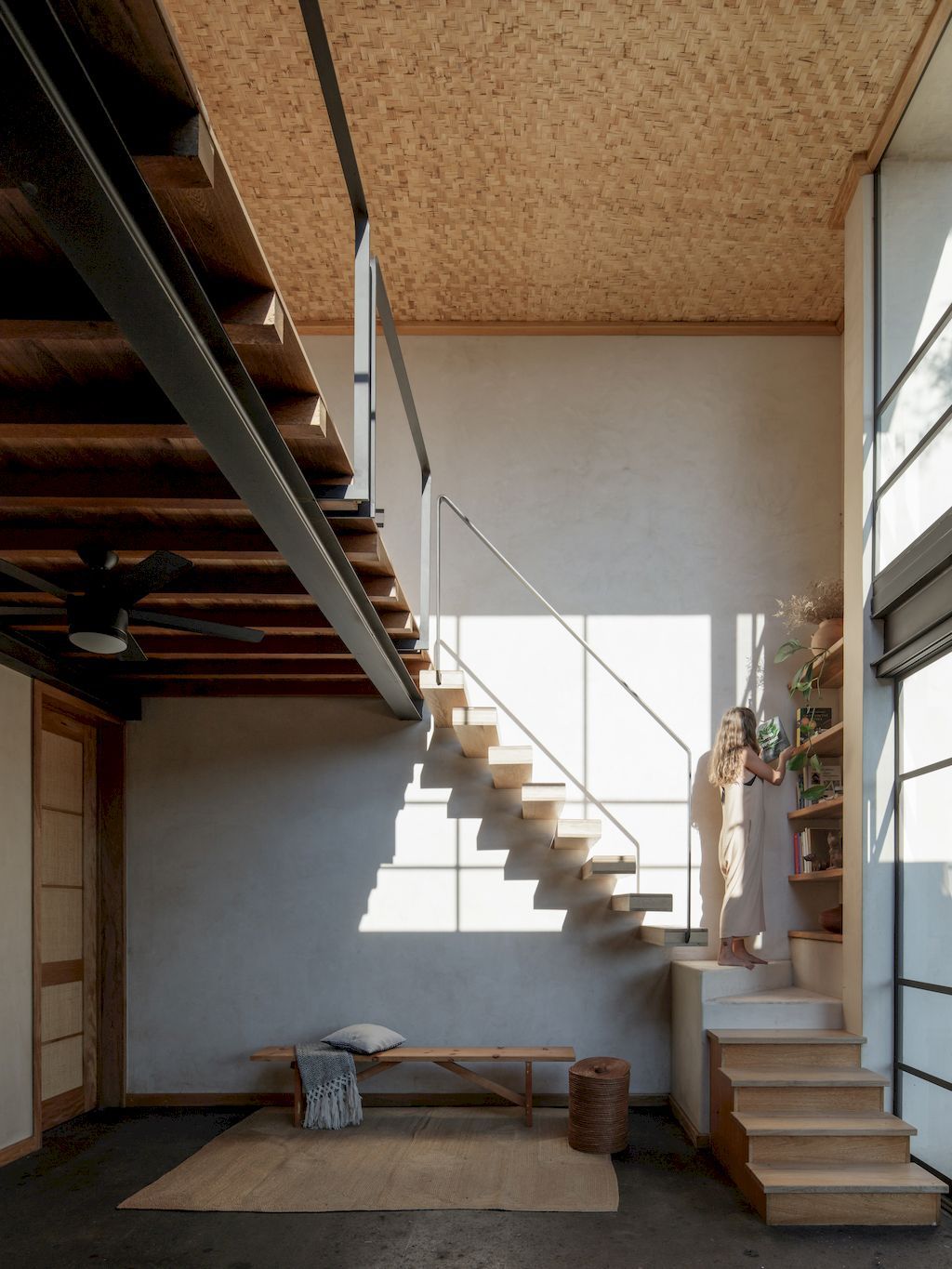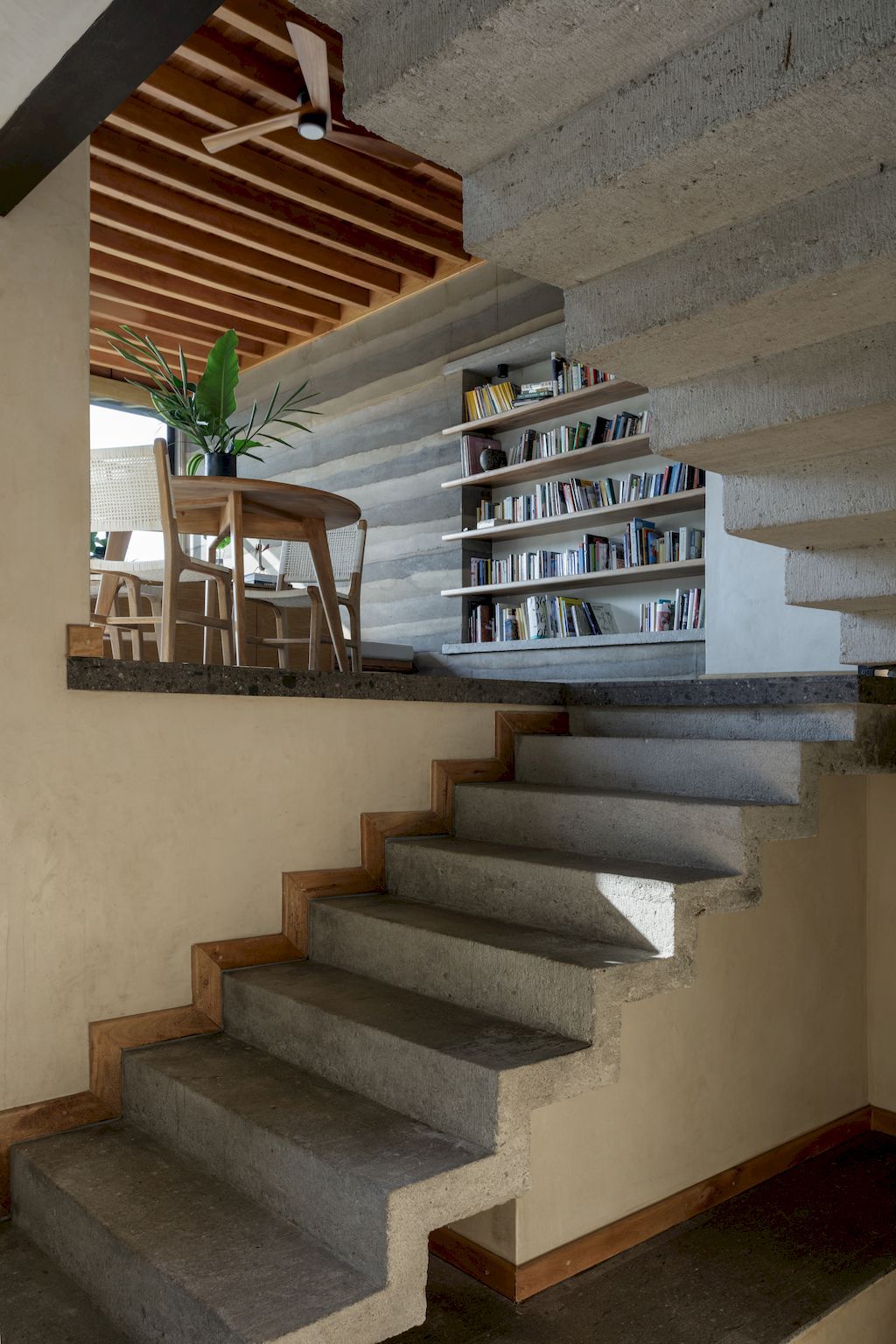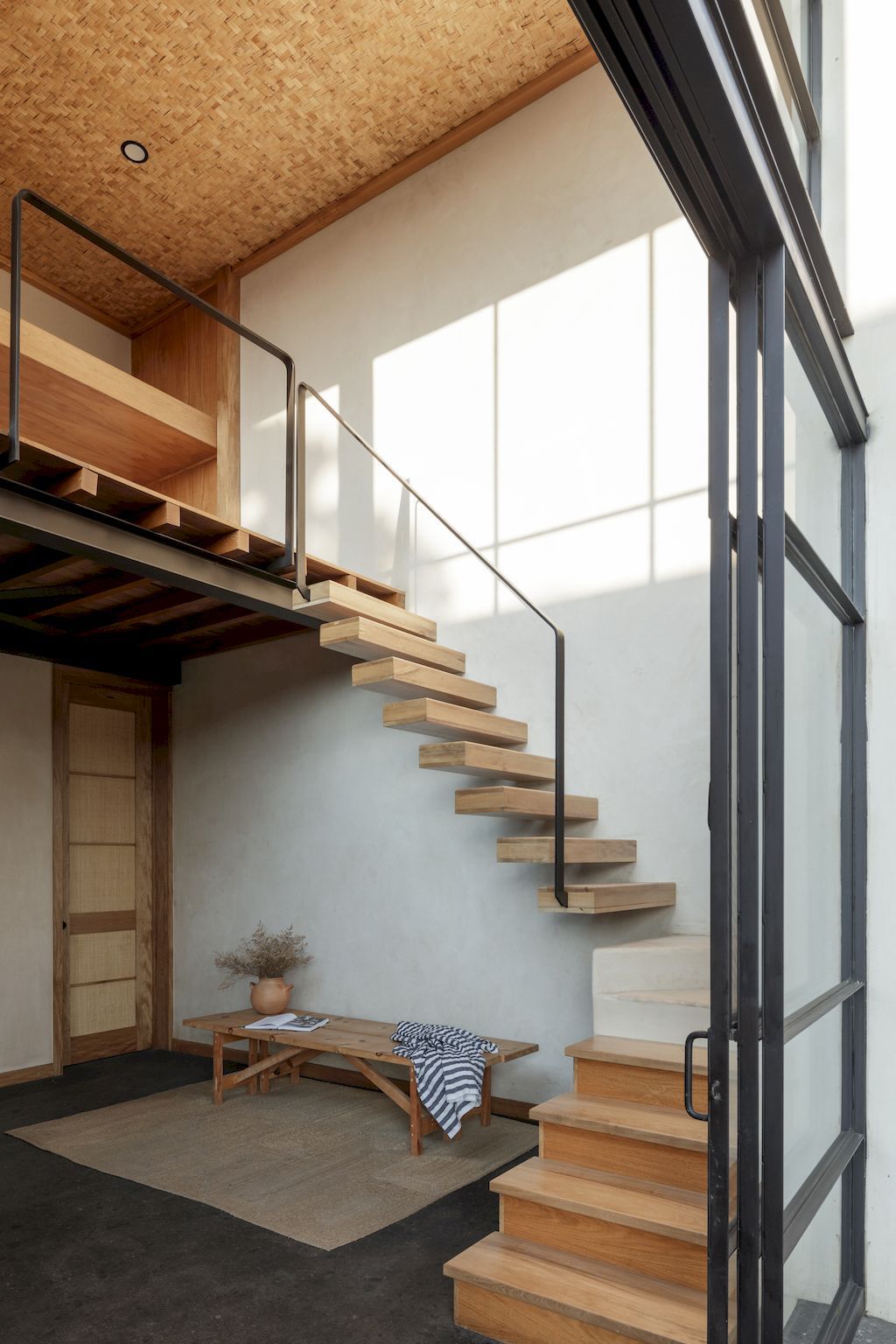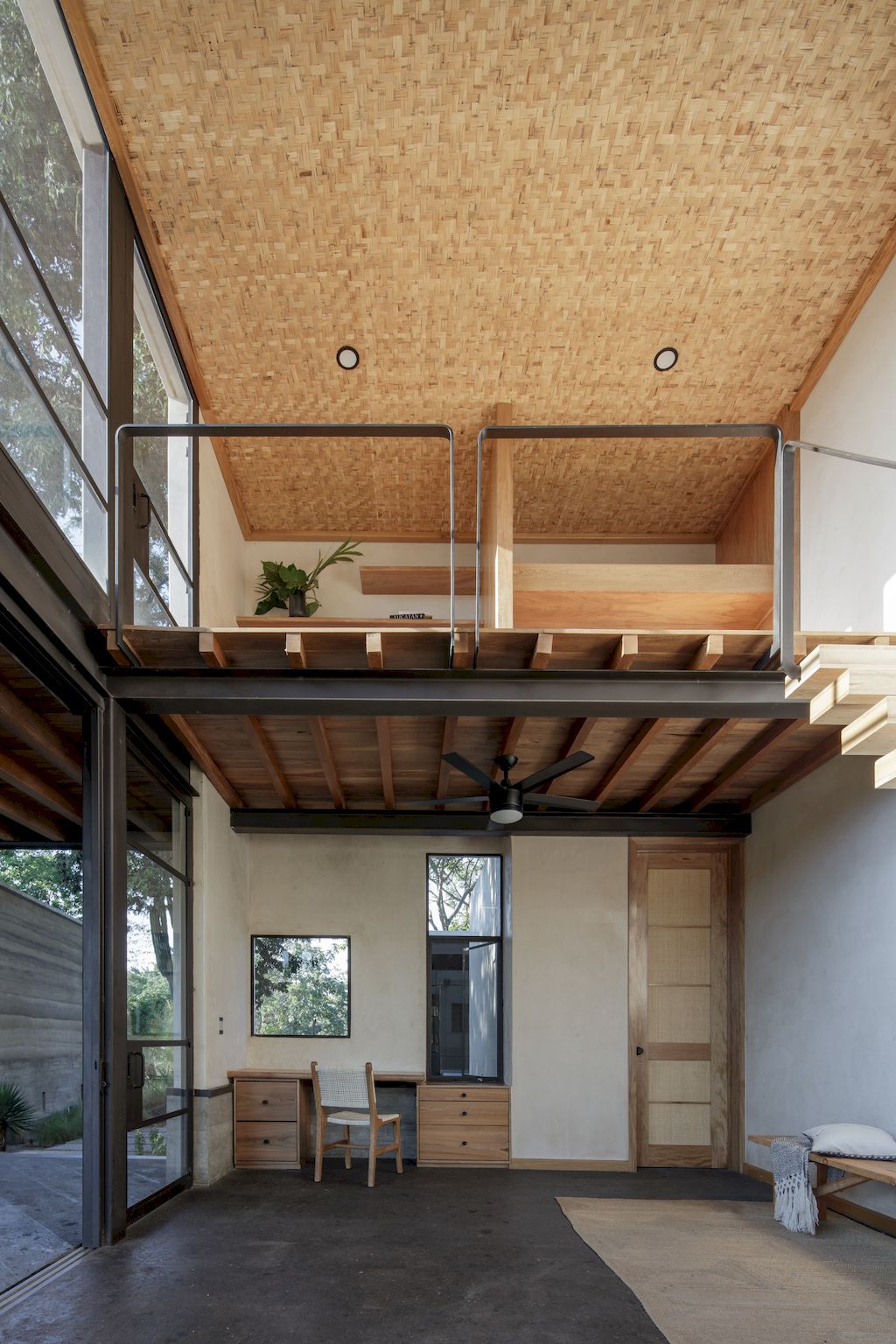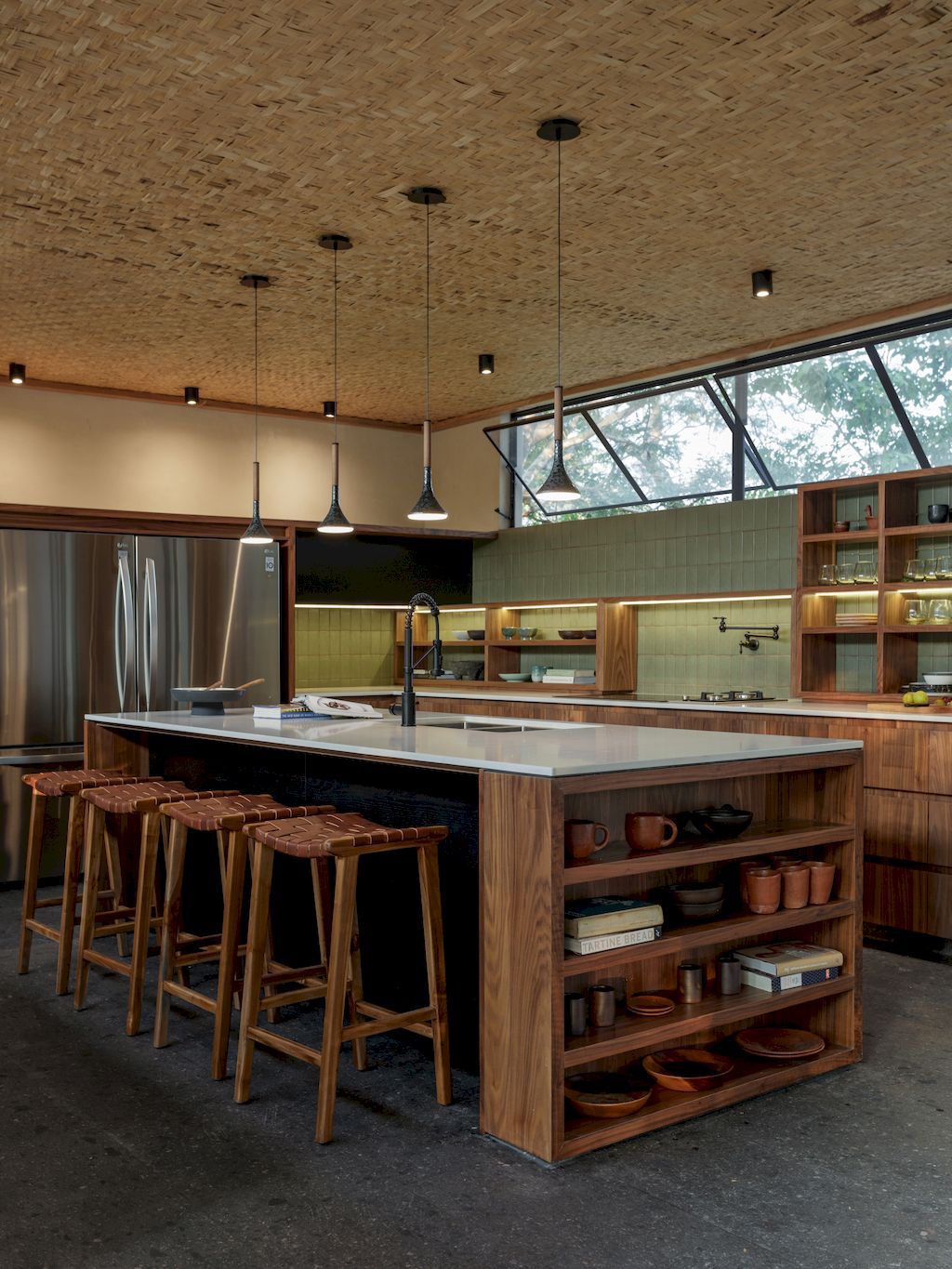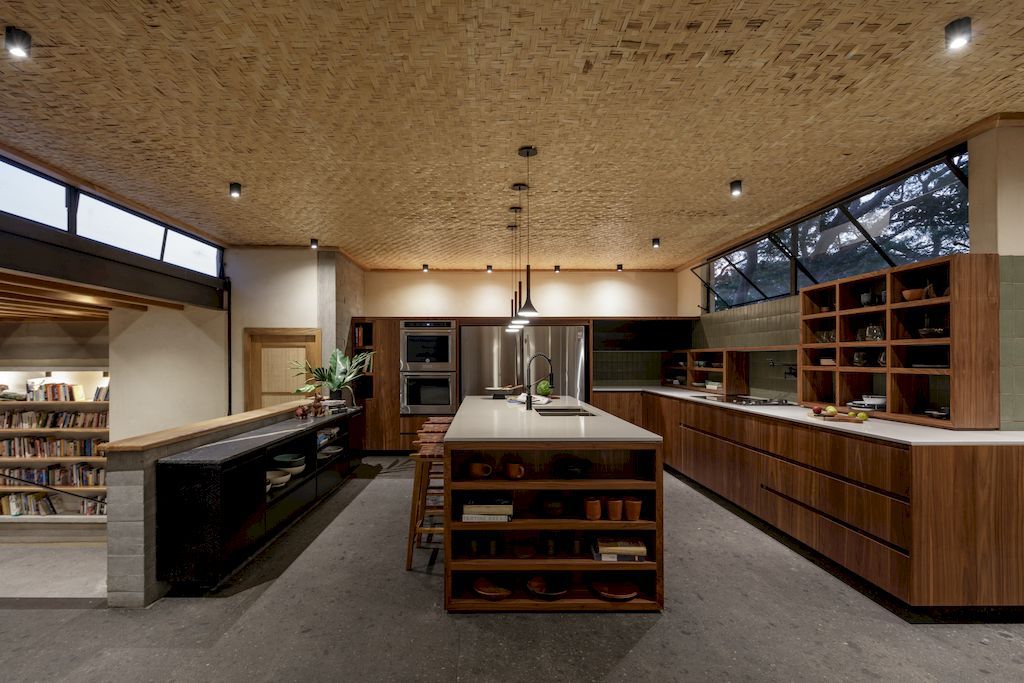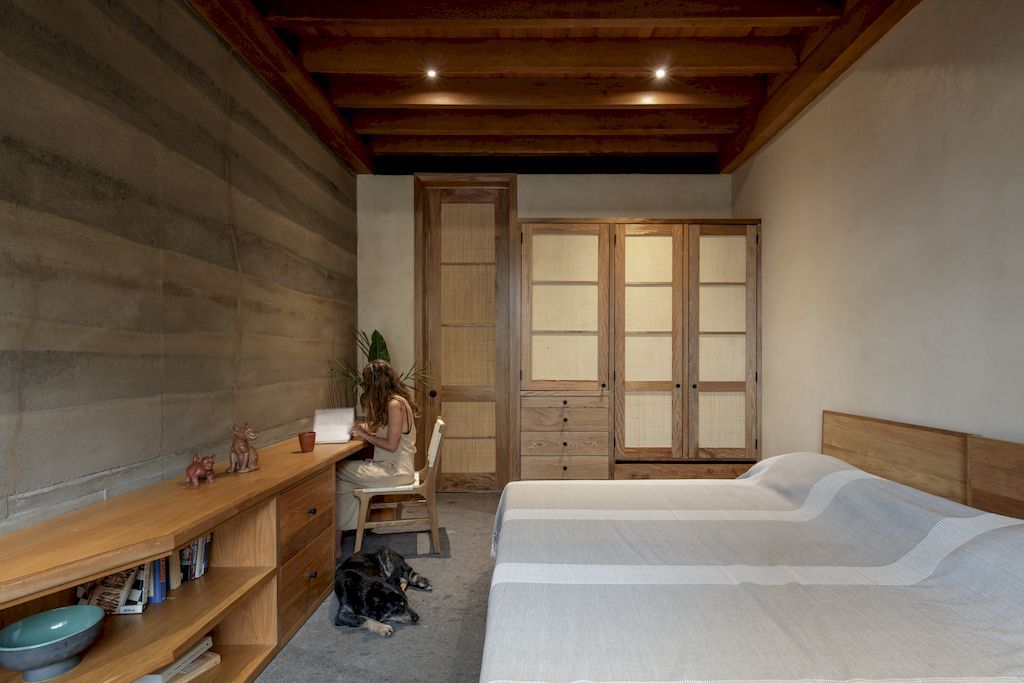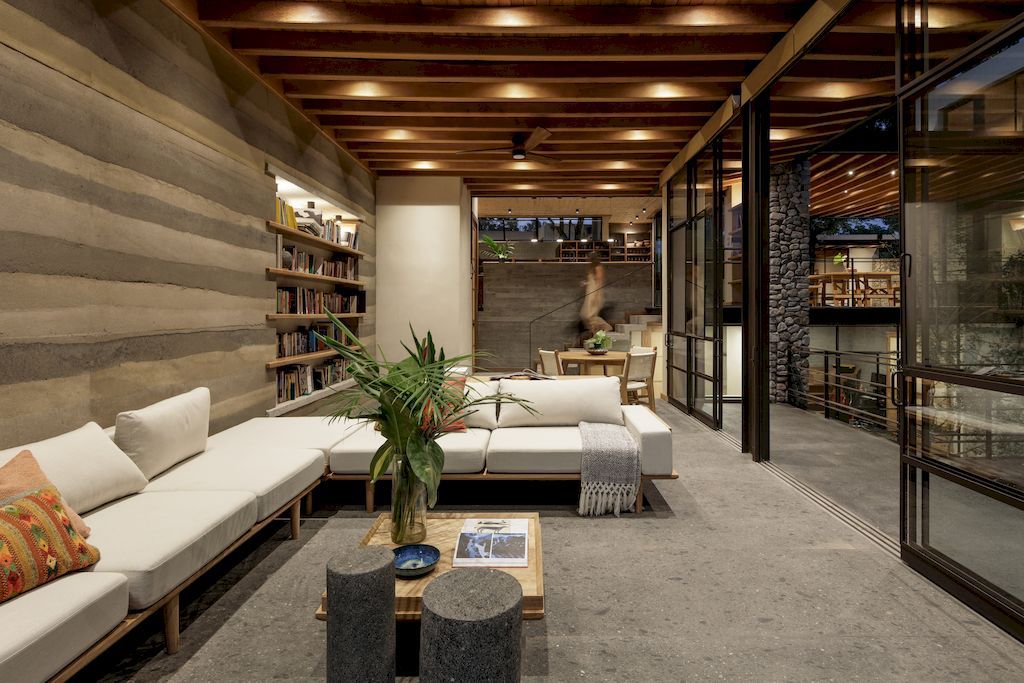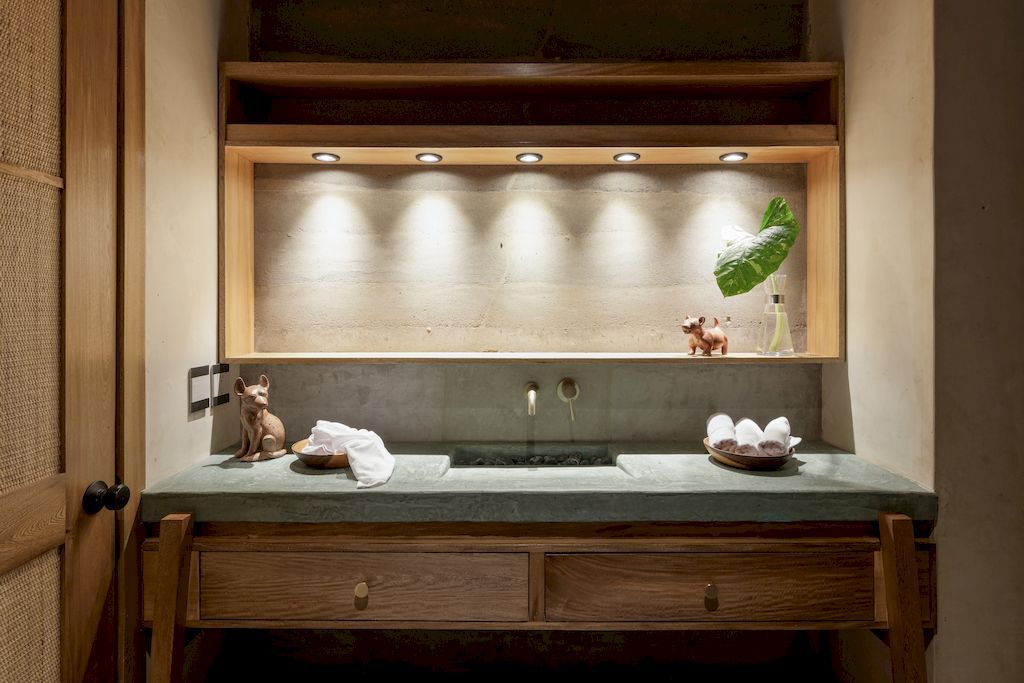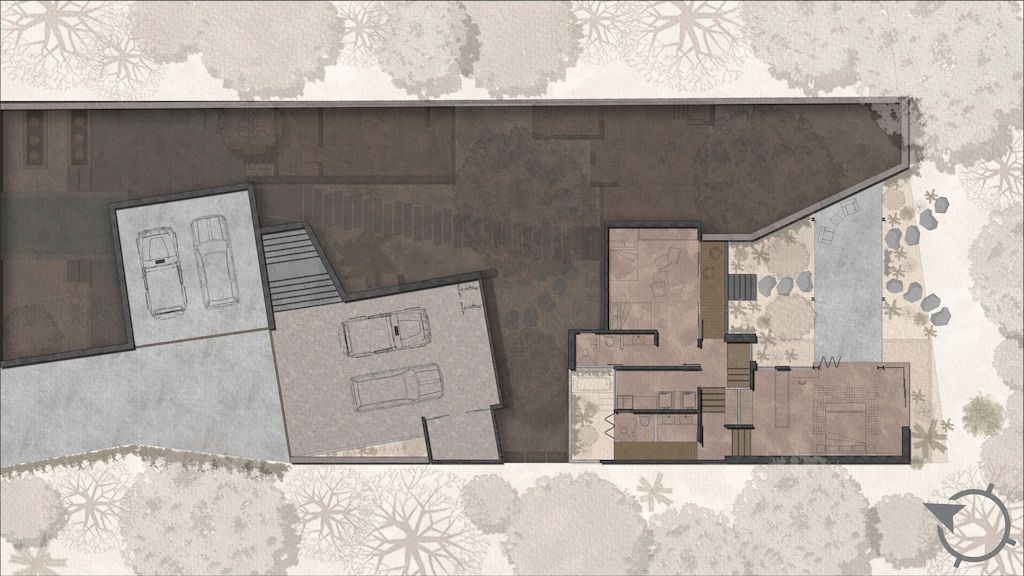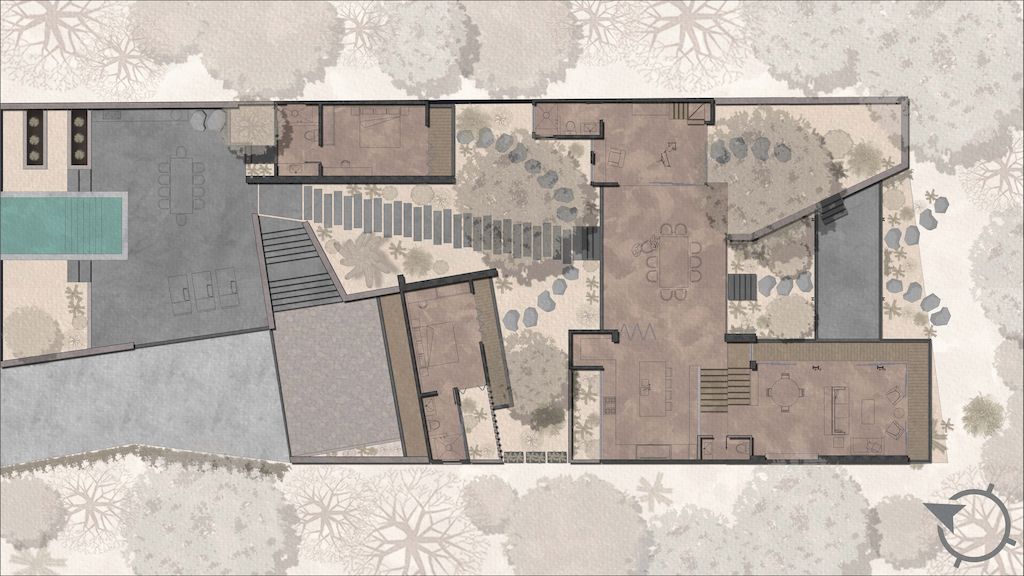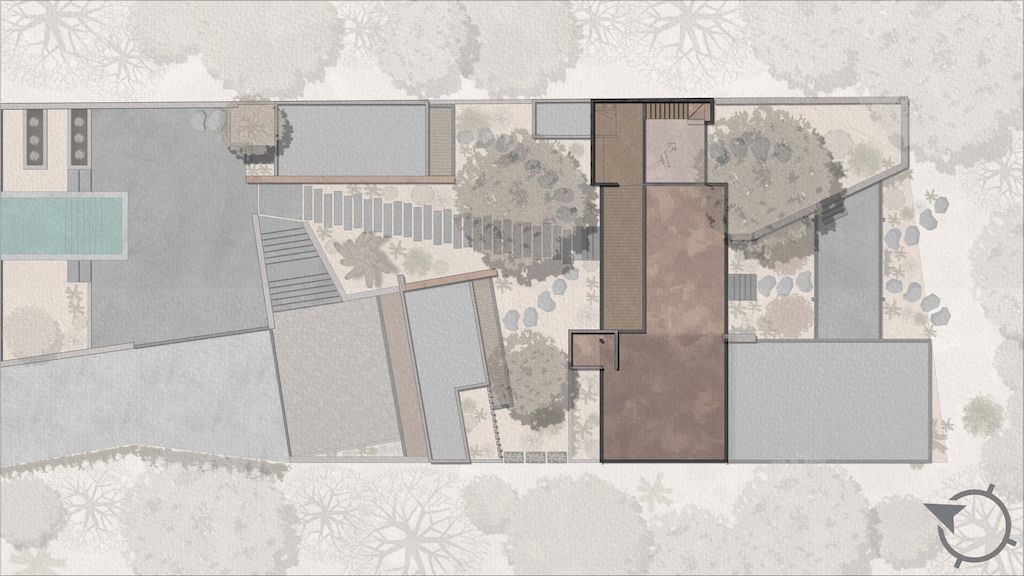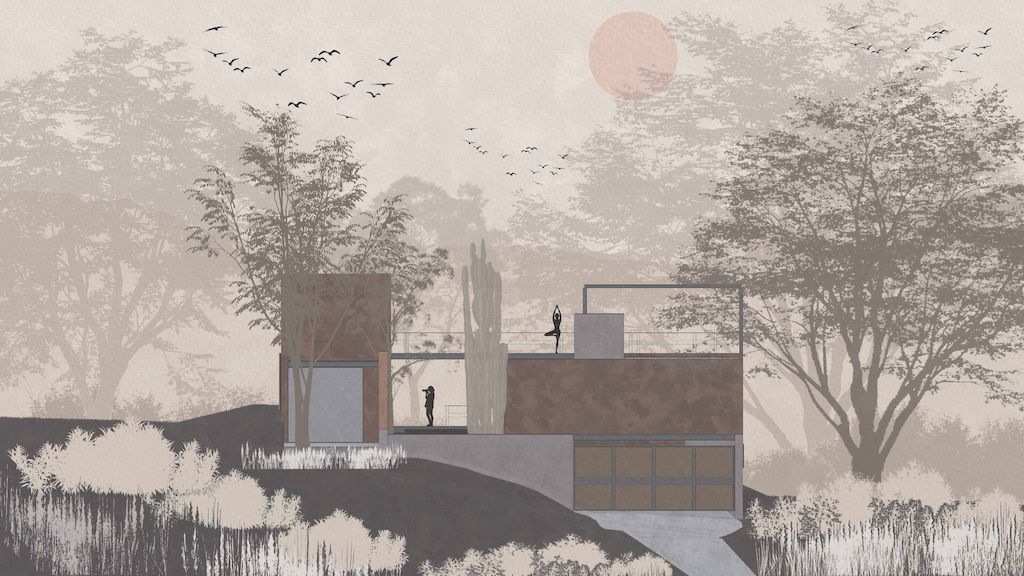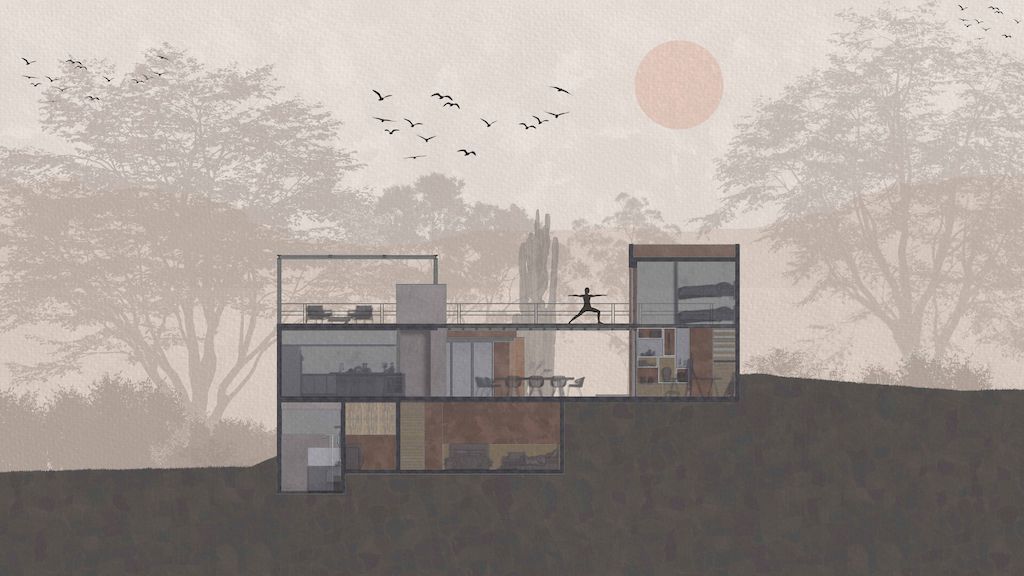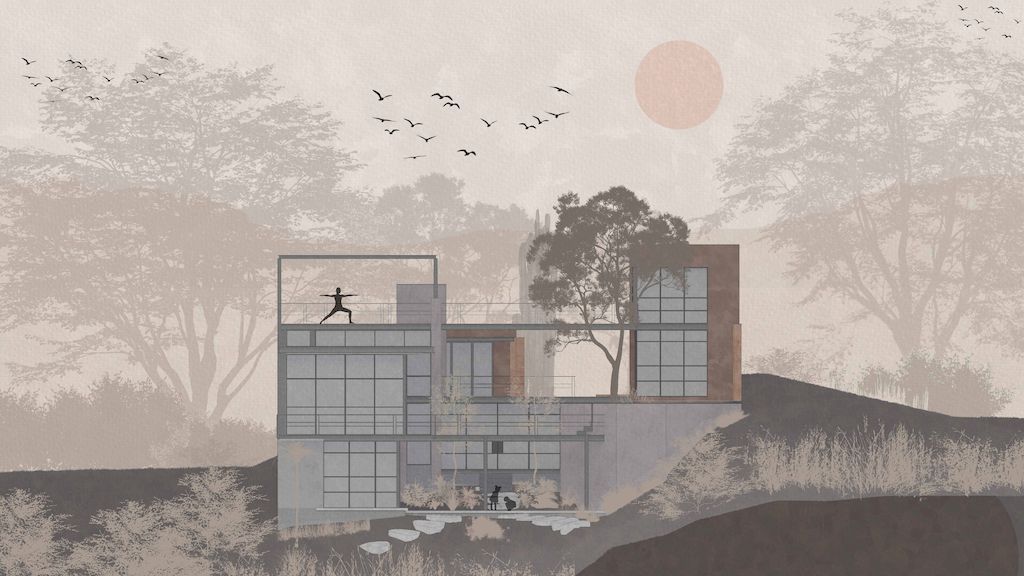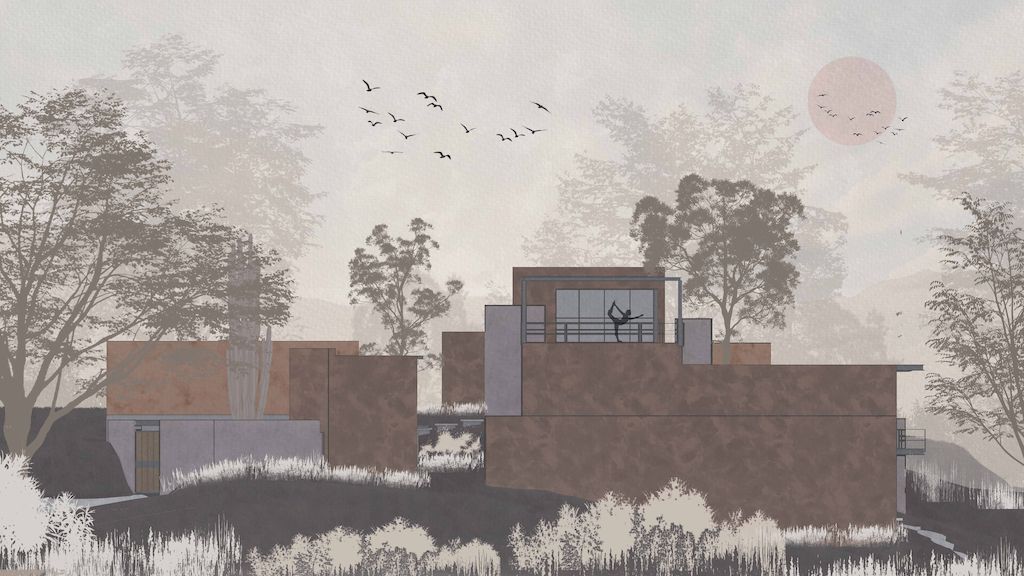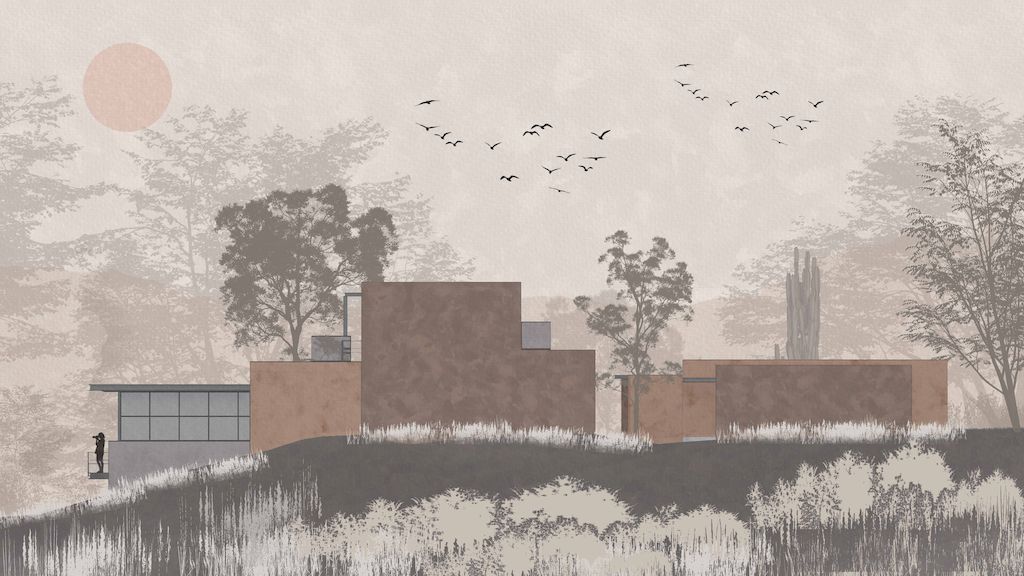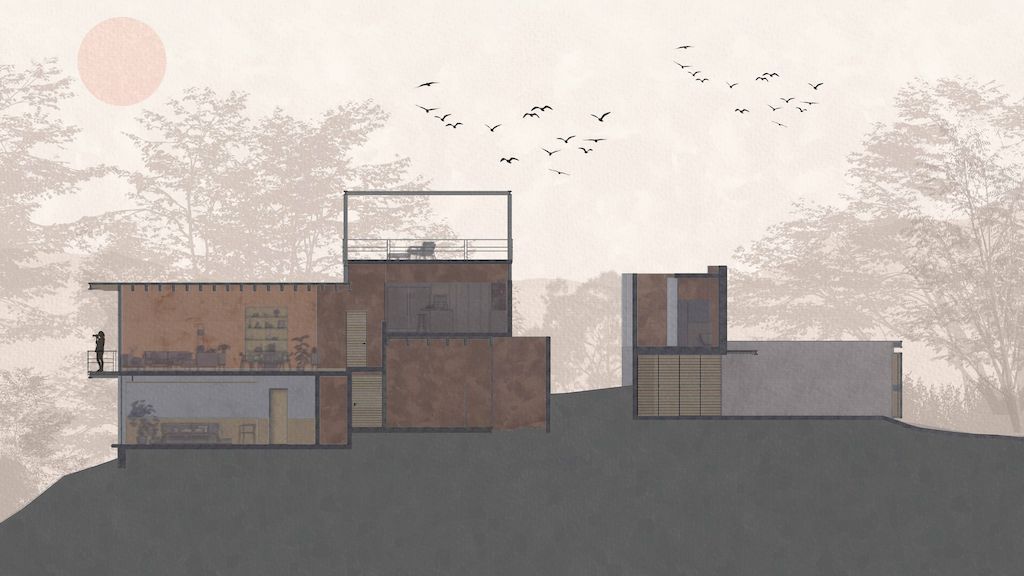 The Espacio Kaab Residence Gallery:
Text by the Architects: Alejandro Rangel Hidalgo, one of Colima's most beloved and internationally renowned artists, lived for most of his life in the hacienda that anchors the small village of Nogueras. The hacienda, originally established for sugar production in the early 1700s, was acquired by his family in the 1940s and remains a beautiful landmark of the community to this day. Espacio Kaab, which looks out over a corner of the hacienda, honors this venue and its craftsmanship, as well as that of the artist who occupied it. The design of Espacio Kaab exists in dialogue with the hacienda. Directing views towards the property as a poetic gesture to honor its location, along with more concrete reflections of its influence. Including the use of rescue techniques and materials that were originally used in the hacienda complex.
Photo credit: Lorena Darquea| Source: Di Frenna Arquitectos
For more information about this project; please contact the Architecture firm :
– Add: Tercer Anillo Periferico #137, Plaza Aria Local 5, Residencial Esmeralda Nte, 28017 Colima, Col.
– Phone: 52 (312) -2233197
– Email: [email protected]
More Stunning Projects here:
---