Date of Publishing:
Creative cozy living room ideas
Great living rooms exist in all different sizes, dimensions, forms, styles, and colors, but warmth is the one thing that unites them all. Since you spend most of your time in the living room, you might as well make it as comfortable as possible, whatever that means to you. There are a few design techniques we frequently see used, even though there are no strict guidelines for creating a warm space. Here are 16 comfortable living room ideas cozy. Make a note of your favorite cozy trends and ideas to implement in your own home.
1. Feature A Piano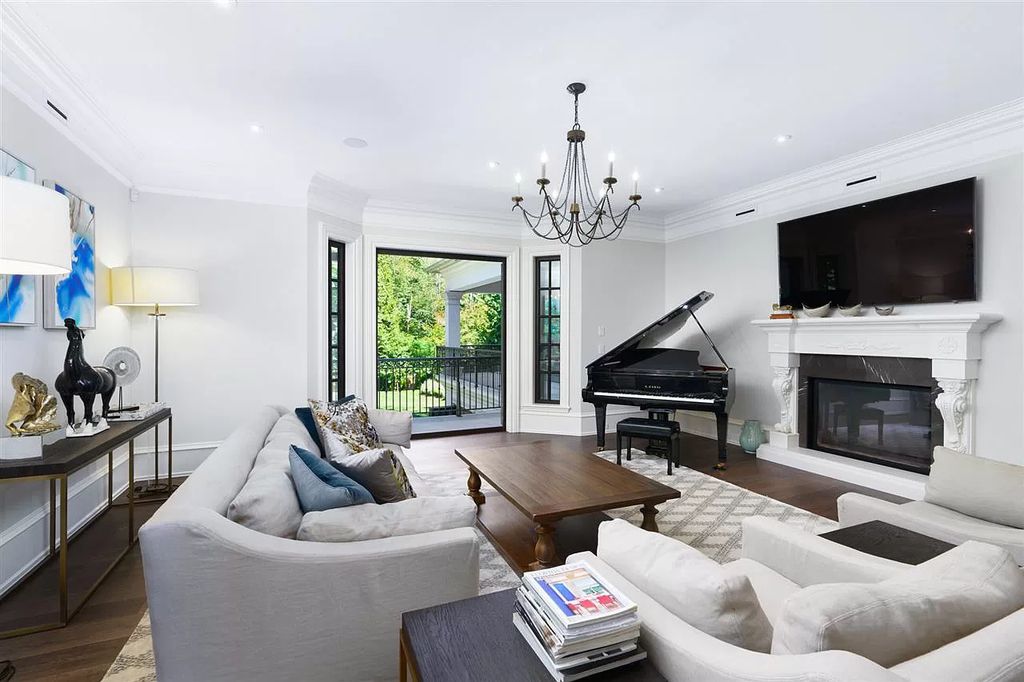 A warm wood piano will instantly make a grand living room cozier because it promotes socializing and overall revelry. Coral, gray, and brass tones work nicely to create a more dynamic yet approachable color narrative in this living room.  A C$9,200,000 Splendor French Style Estate in Surrey with Private Garden Oasis
2. Use Carpet To Create Softness Underfoot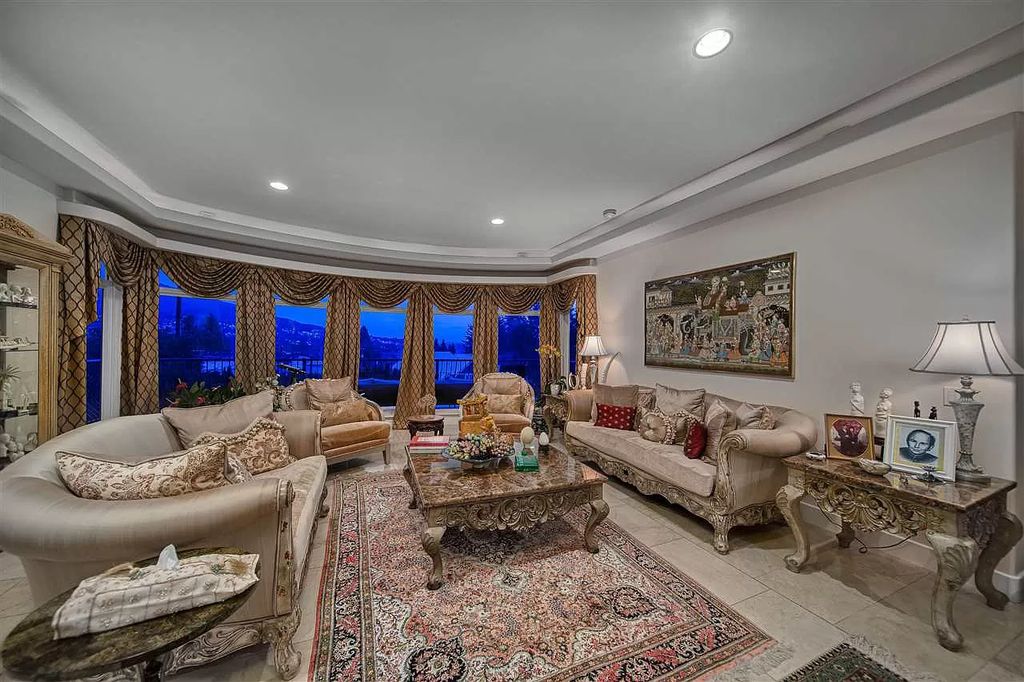 The flooring in a living room has the power to make or destroy a design plan. Believe us when we suggest that spending money on material that won't make you scream in the morning pays off. You'll be happy to learn that carpet is a pleasant, affordable living room idea that is available in a variety of hues, patterns, and pile options for both modern and traditional living rooms. Beautifully Renovated House in West Vancouver Lists for C$4,998,000
3. Select Natural Shades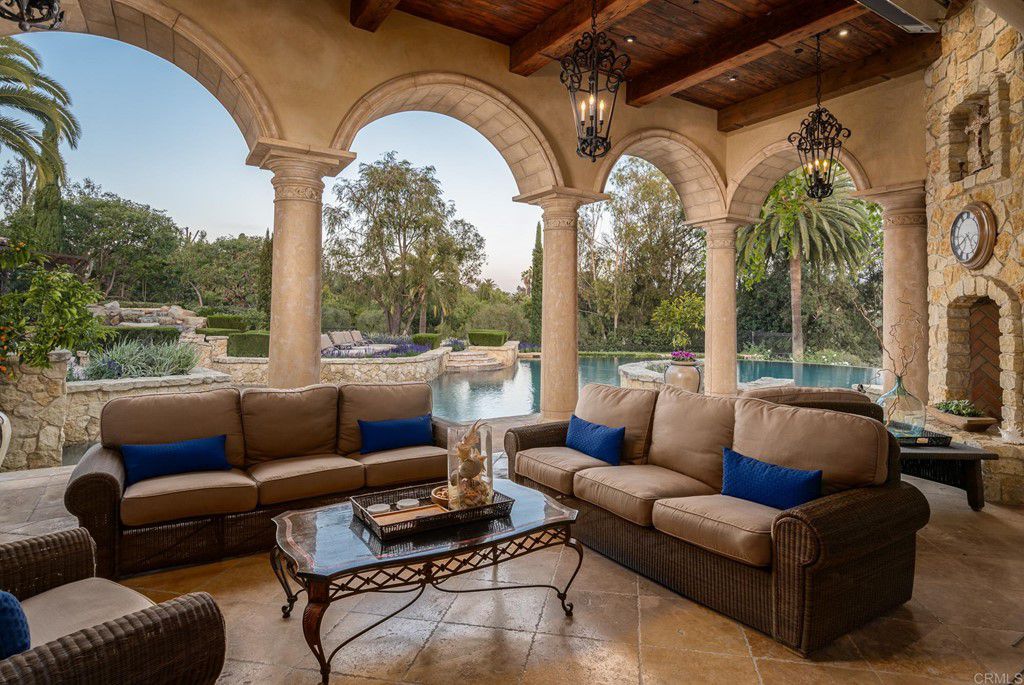 More shades of terracotta, clay, and rust are appearing. These tones work best in an open, rural environment. Velvet is a relatively recent sofa trend that is taking off, and it's a terrific way to quickly add a touch of elegance to your living space. Choose contemporary "smart" or "intelligent" velvet, which is made to be stain resistant, for stress-free entertaining. The Timeless Provence Farm House in Rancho Santa Fe on Market for $13,995,000
4. Nod To Rustic Elements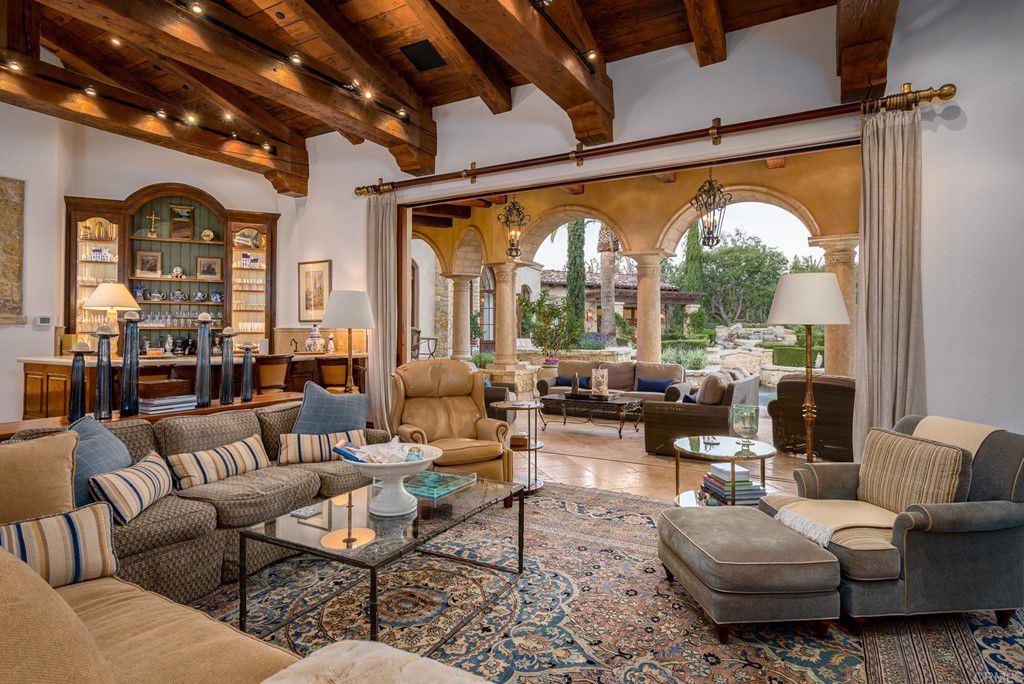 Whatever your style, you can make any living space cozy. This contemporary space with a rustic feel has all the necessary textures for a pleasant Sunday afternoon in front of the fireplace. For starters, you can never have too many cushions, and adding a few sheepskins will make you as comfortable as possible. The Timeless Provence Farm House in Rancho Santa Fe on Market for $13,995,000
5. Include A Fireplace For The Most Cozy Feelings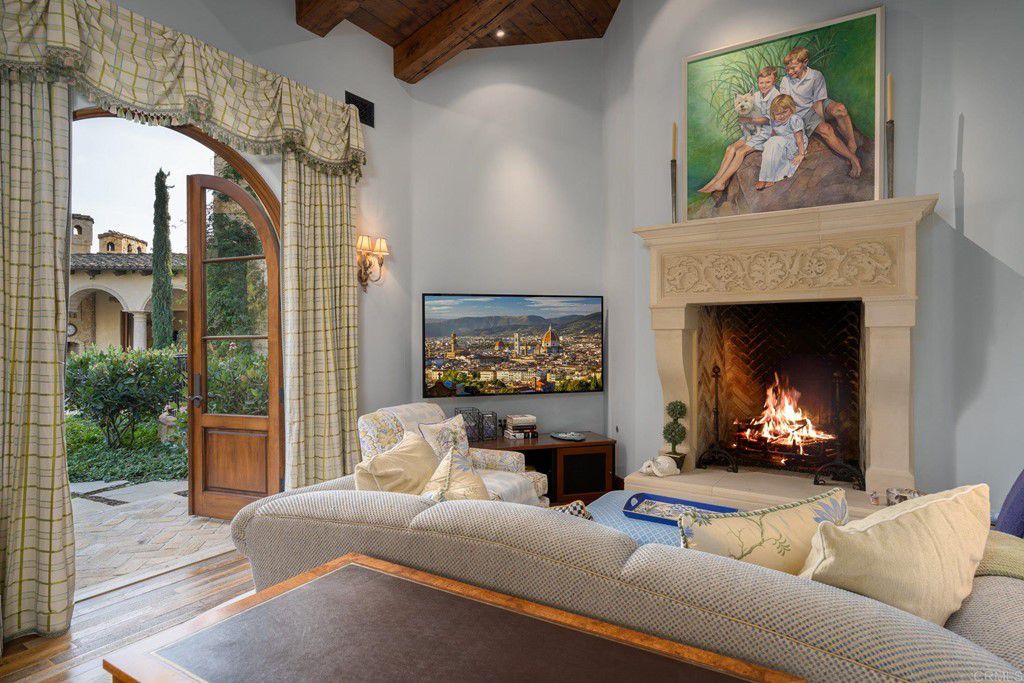 If you have the space and the money, fireplace ideas can be the ideal addition to a living room because nothing says cozy, comfortable, and toasty like one. They clearly add warmth, but they also quickly become the room's focal point, and you can design one that is exactly in line with your personal taste.  The Timeless Provence Farm House in Rancho Santa Fe on Market for $13,995,000
6. Layer styles and textures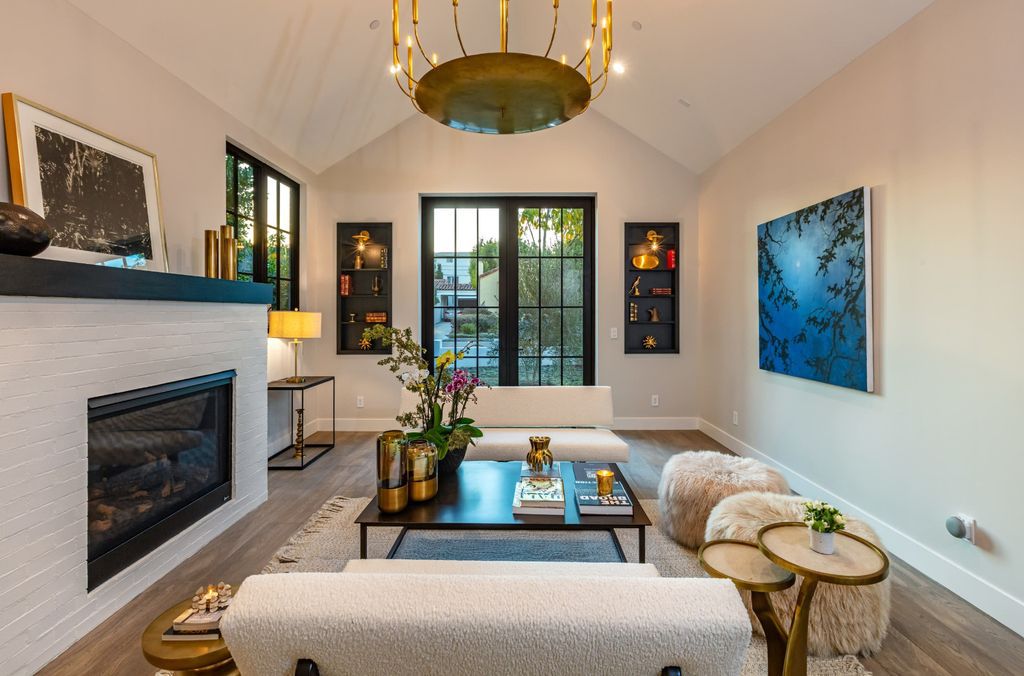 While adding color can make a space cozier, it's not the only option. Consider this living room's muted colors. To create a surprisingly contemporary appearance, soft and texture-rich upholstery is combined with cream paint, rustic wood furniture, and numerous antique details.  An Architectural Modern Farmhouse in Beverly Hills listed for $5,375,000
7. Maintain One Color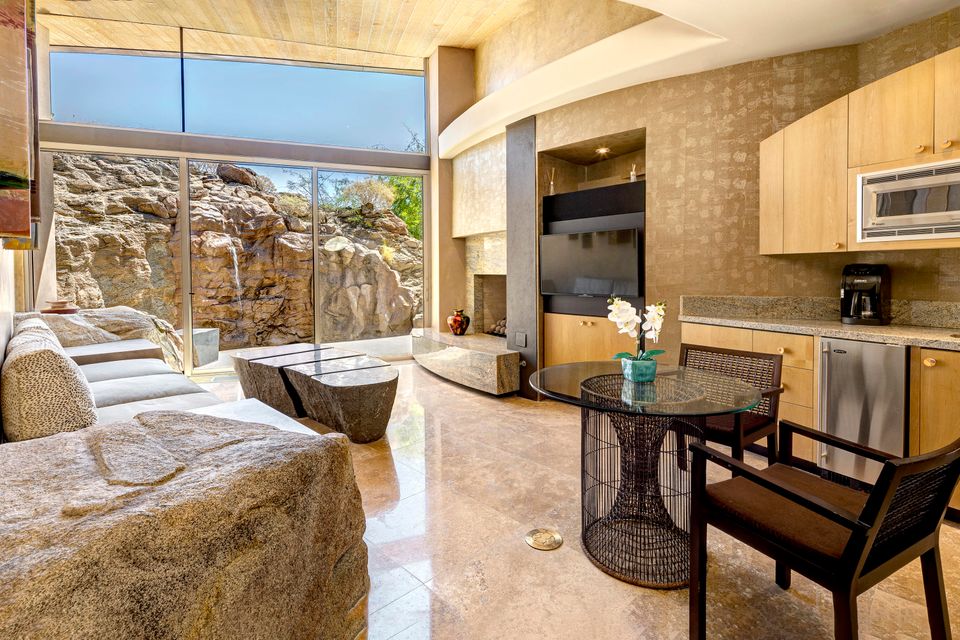 The best technique to make a space appear larger is to reflect light off of all of the walls. Additionally, we are here for that design gimmick and adore it. While there is a mantle and rich velvets close to the sofa, the space doesn't look crowded thanks to the light yellow monotone approach. Eagle's Wings – An Iconic Home in Palm Desert on Market for $19,000,000
8. Go For A Sophisticated Appearance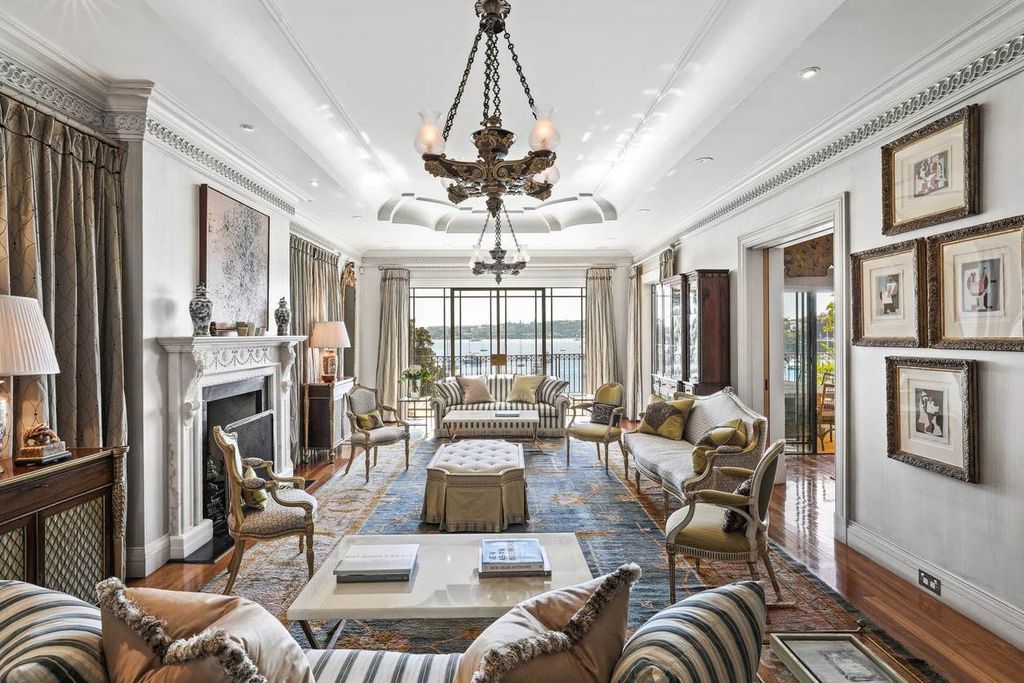 Choose shapely furniture with grace and elegance for a more sophisticated entertaining area. The important thing is symmetry, but don't overdo the coordination or it could come out as rigid and unwelcoming. It's crucial to pick items you genuinely love or treasure if you want to achieve a classy aesthetic. Don't try to match everything, and stay away from anything overly gimmicky.  Absolute waterfront estate by Andre Porebski in New South Wales for Sale
9. Scheme A Layered Lighting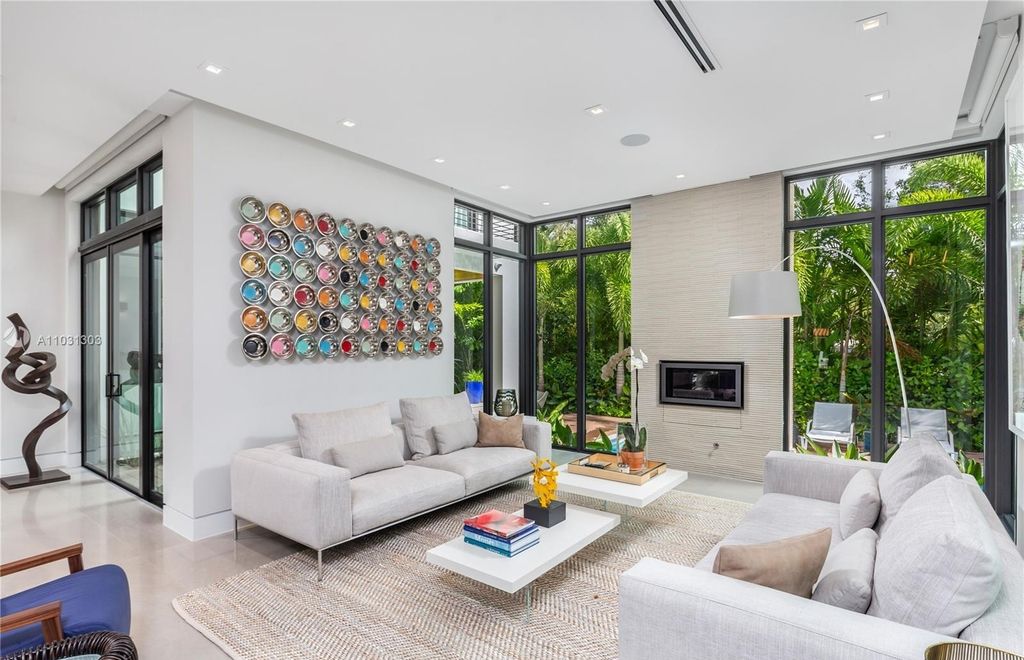 Living room lighting may drastically change a room's appearance and atmosphere, thus it should be thoroughly examined before commencing any living room design. Include lots of ambient and task lighting as part of a layered design to create a comfortable yet practical space.  Inside A $7,990,000 Contemporary Home in Exclusive Bal Harbour Community
10. Make A Textured, Lax Scheme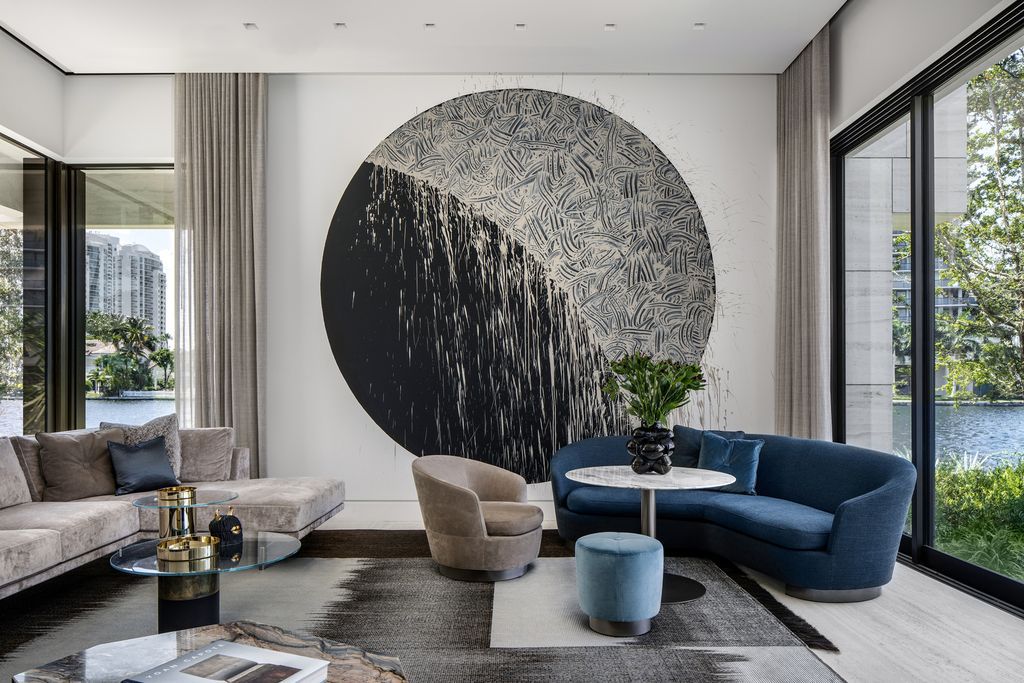 Over the years, the standards for selecting living room furniture have evolved a little. Our lounge is no longer a formal area reserved for entertaining guests. If anything, working from home and binge-watching Netflix shows have made our plans for providing solace and stability during uncertain times much more effective. A $14,995,000 West Indies-styled Home in Naples comes with Panoramic Wide Water Views
11. Attempt Decorating With Dark Hues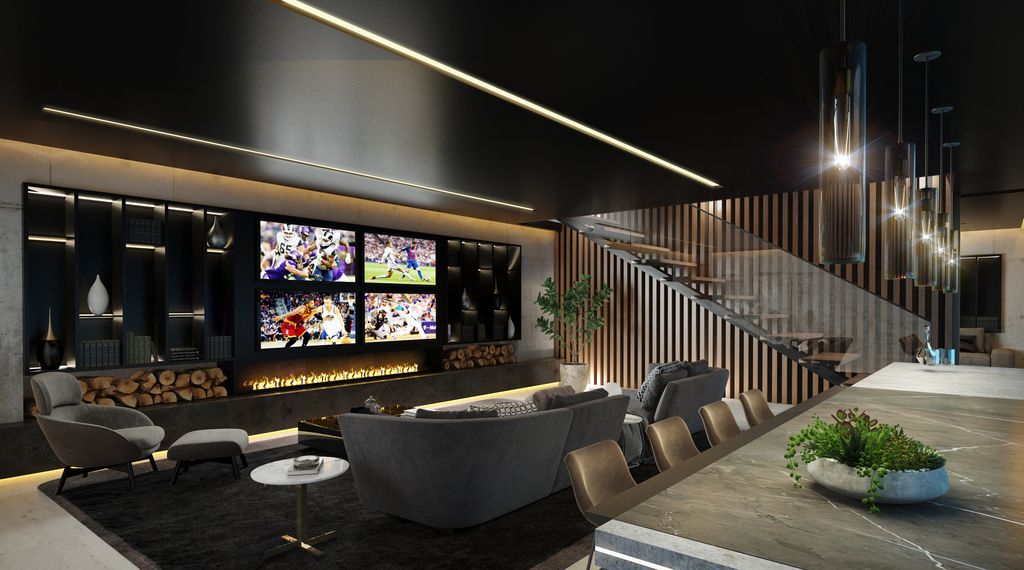 Contrary to popular assumptions, optimizing a small living space doesn't always need painting it white. In fact, one of our favorite ways to decorate a space is to play up its small size with a warm, embracing deep shade on the walls. In this chic living room, inky Black Gray creates the ideal atmosphere for private gatherings, last-minute movie evenings, or late-night reading.  A Magical Hollywood Hills Mansion was conceptualized by CLR Design Group
12. Slightly Beige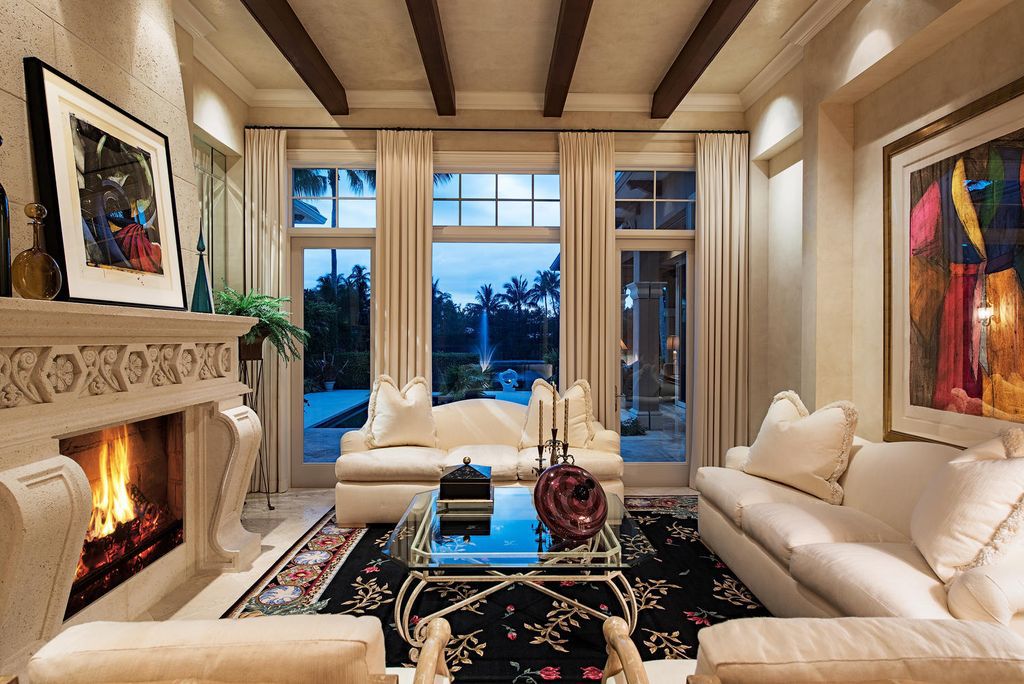 Yes, cream and beige are making a comeback as decorating ideas, and they are the ideal colors for soft, pleasant, yet well-lit environments. This is currently very in style and is ideal for adding extra texture. Be sure to incorporate some dark hues as well to create a contrast for a truly modern appearance. Exquisite Classic Home in Naples designed by Stofft Cooney Architects
13. Bask In A Bohemian Plan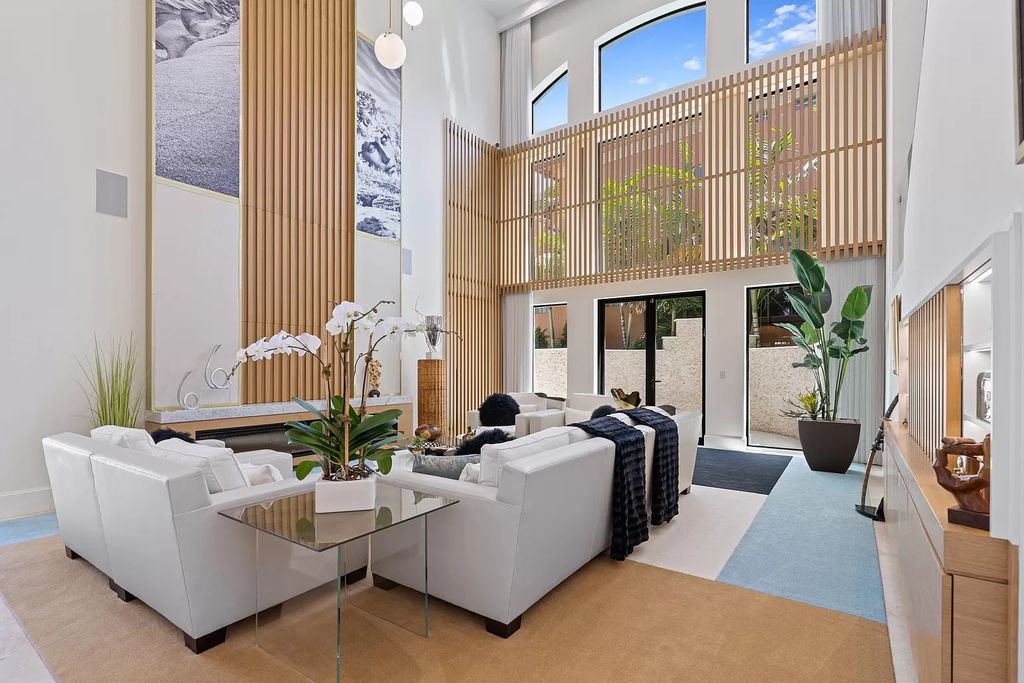 Boho is the way to go if you're seeking comfy living room ideas that are in tune with nature, hence overflowing with texture, and that blend old and new. Lay the foundations with the season's best sofa for sustainability and eco-cred with the Mila traditional rug, available at Dunelm. This one of a kind Home in Boca Raton asking $10,000,000 comes with Exquisite Renovation.
14. Believe In Nature's Peaceful Shades And Materials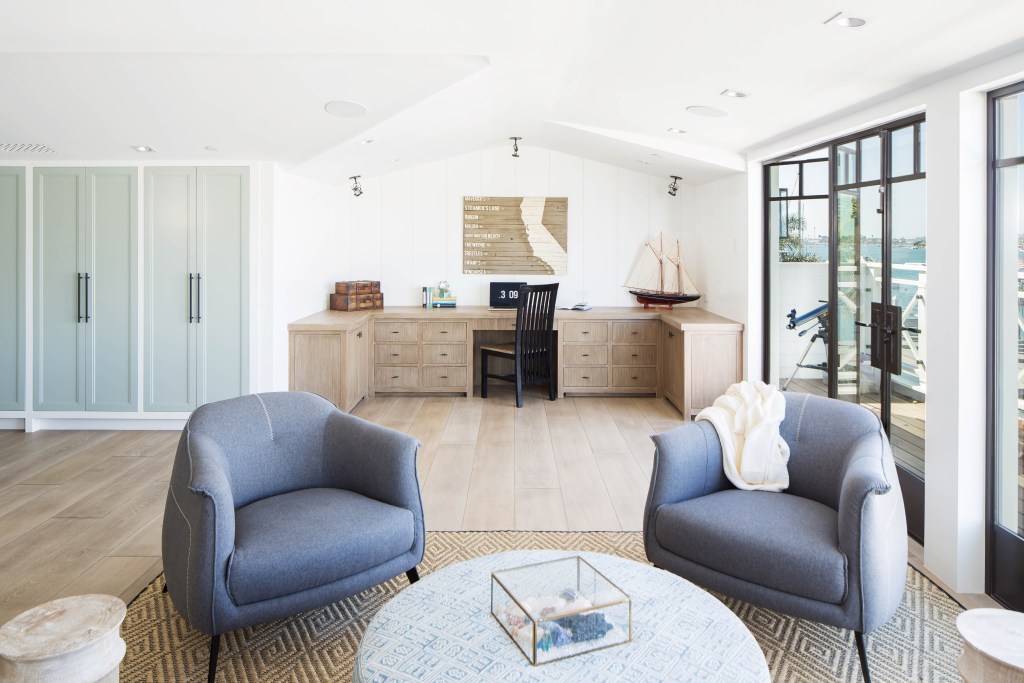 Nature-inspired interiors are one design trend that will never go out of style when it comes to designing a pleasant living room layout. By furnishing your room with wooden furniture and verdant-hued home goods, you may create a traditional and timeless interpretation of fanciful woodlands rather than focusing on short-term trends that are just for the present. Ritzy interior design of Newport Waterfront by Blackband Design
15. Decide To Make A Cozy Living Room Minimalist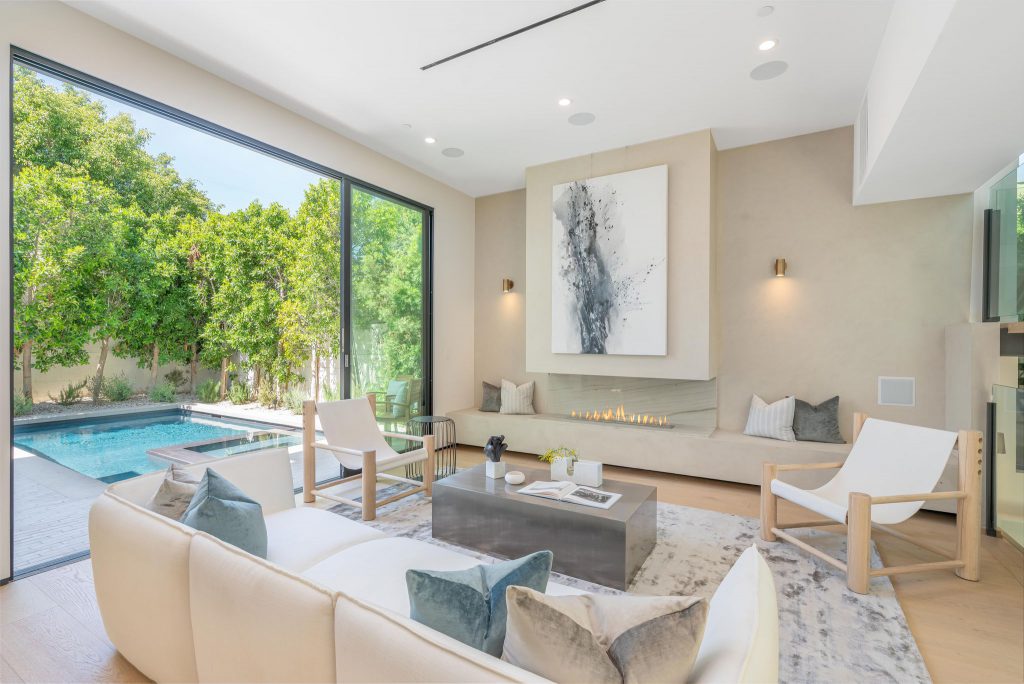 Is it possible to have a nice living room and be a minimalist? Of course! Clutter makes it difficult to unwind, and designing a cozy place is all about keeping your room functional for your requirements. If you prefer a modern aesthetic, cozy will be your style. Go For A Minimalist Take On A Cozy Living Room
16. Make A Comfortable Reading Area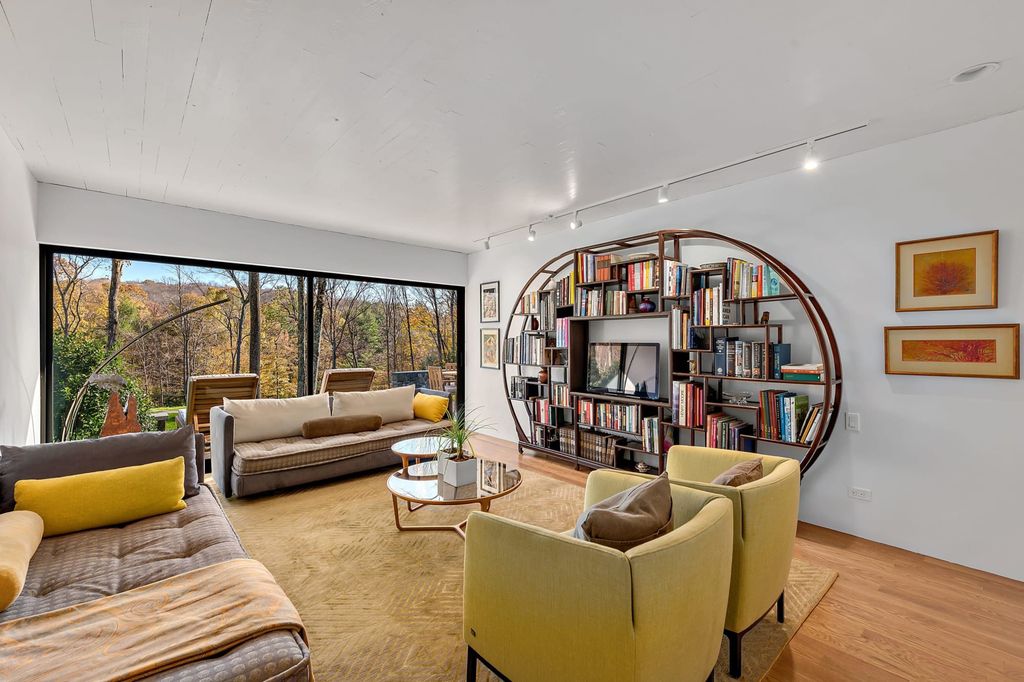 Without a nice sofa to sink into and enjoy a good book, no warm living area is complete. This sofa delivers the utmost in comfort with its high back, and fleecy fabric, while the dark wood, white walls, and metallic accents all contribute to the room's coziness and warmth. This $4,000,000 Iconic Contemporary Home in Bedford Features Majestic Views
Every one of these concepts has been tried and tested in homes all across the world. They are straightforward, and the only real difficulty is learning about them so you can put them to use, a problem we've addressed. Be careful not to fill the space to capacity at once. Take your time and consider how you may make your home more you. For more amazing ideas, you may look at the post 10 Designs And Decoration For Small Apartment Living Rooms.
More Ideas For Living Room:
---
Thousand of high quality images of Living room and more you can see at Livingroom Gallery.