Date of Publishing:
Renovate The Home With A Living Room Wall Design
The living room is always the most concentrated area in the house, so it must be designed not only beautifully, but also fully equipped and appropriate for the family's style. A design challenge is to achieve beautiful and timeless design. Beginning with any of these designs, the first influence is the walls, from the overall architecture to the arrangement of furniture and decorations. So we've compiled a list of the best living room wall design to inspire your wall decor. From modern and luxurious spaces to rustic styles reminiscent of the twentieth century, for example.
1. Brighten With Warm Colors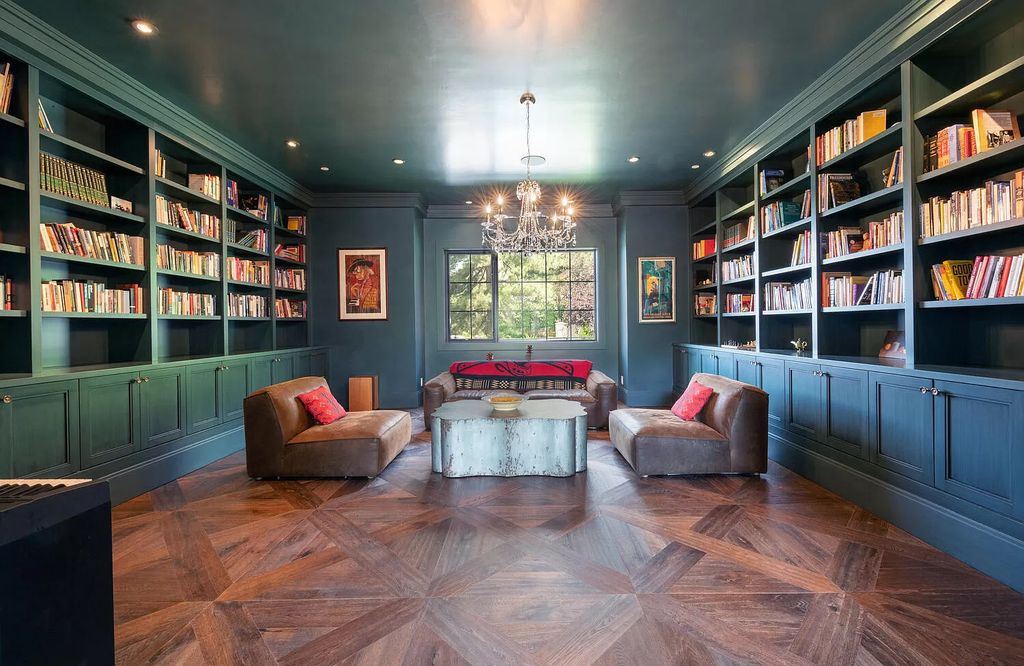 Collaborate with architects to construct self-contained homes and increase depth. Deep paint colors, wooden furniture, and a classic brown leather sofa set have been chosen by the homeowner. Despite the fact that this decoration appears to be quite subtle, the reflection from the crystal lights creates a very beautiful and luxurious impression. Magnificent Modern Farmhouse Nestled in A Picturesque Mountain Setting of Serene Tranquility and Panoramic Views Asking $12.75 Million in Salt Lake City
2. Work On The Brick Wall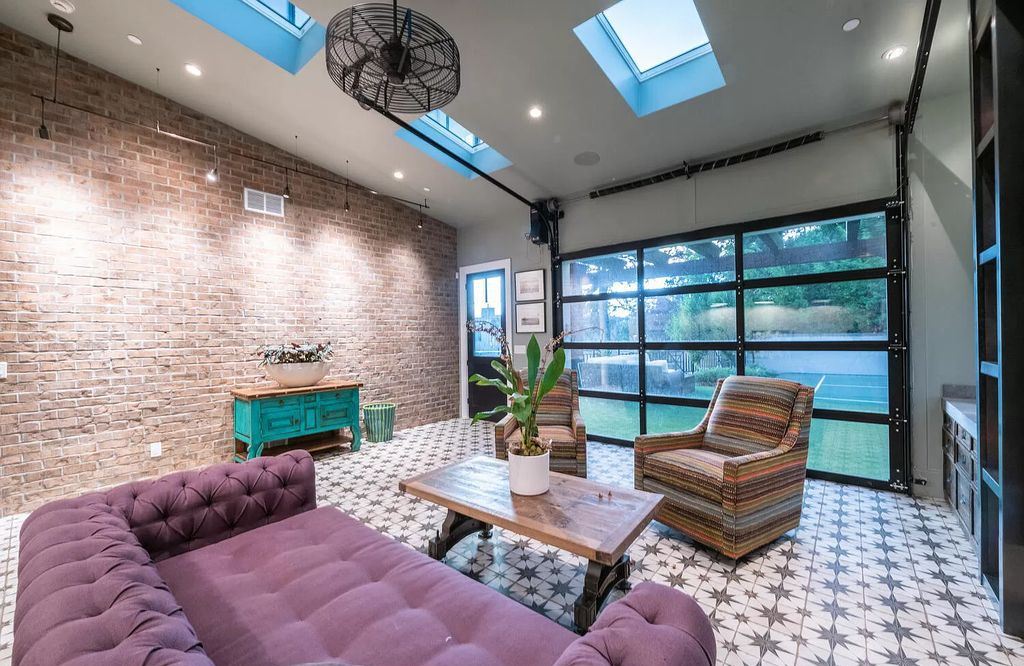 As the designer worked to perfect this room, there was only one thing holding it back: the room's industrial design would make it difficult to light. To overcome this challenge, the homeowner chose glass windows on the ceiling, which effectively attract natural light. Magnificent Modern Farmhouse Nestled in A Picturesque Mountain Setting of Serene Tranquility and Panoramic Views Asking $12.75 Million in Salt Lake City
3. Simple And Minimalistic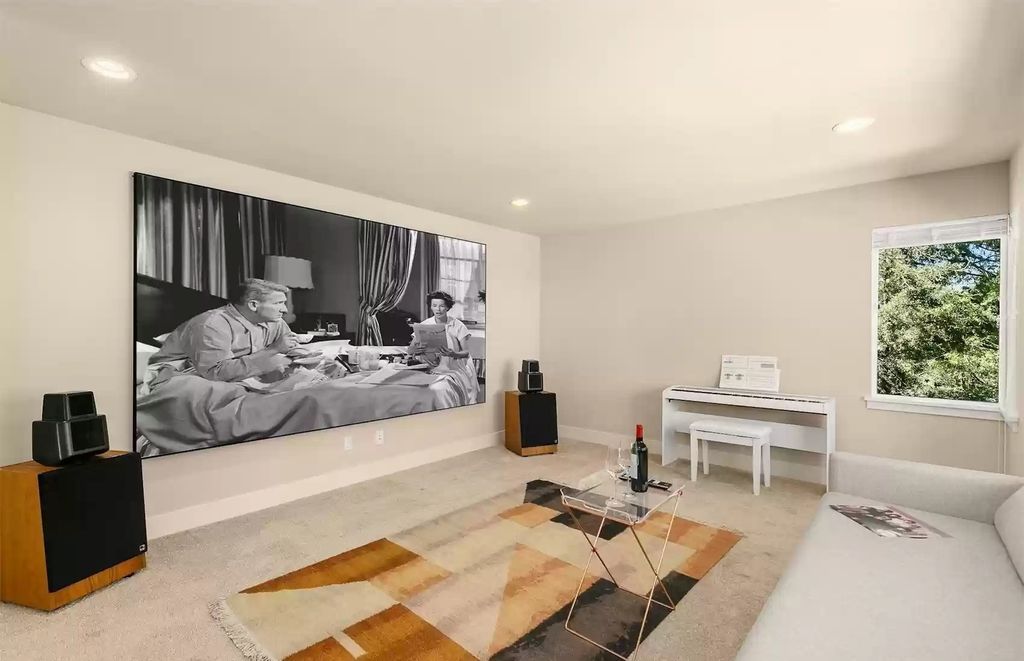 Neutral tones are combined smoothly and prominently in this living room. A warm backdrop is created by the gray carpet with geometric patterns. While the wall only needs to be adorned with a massive TV. This is the ideal relaxing space for any family. Beautiful Estate with Desirable Floor Plan in Kirkland Hits Market for $2.39M
4. Styles That Are Fun To Mix And Match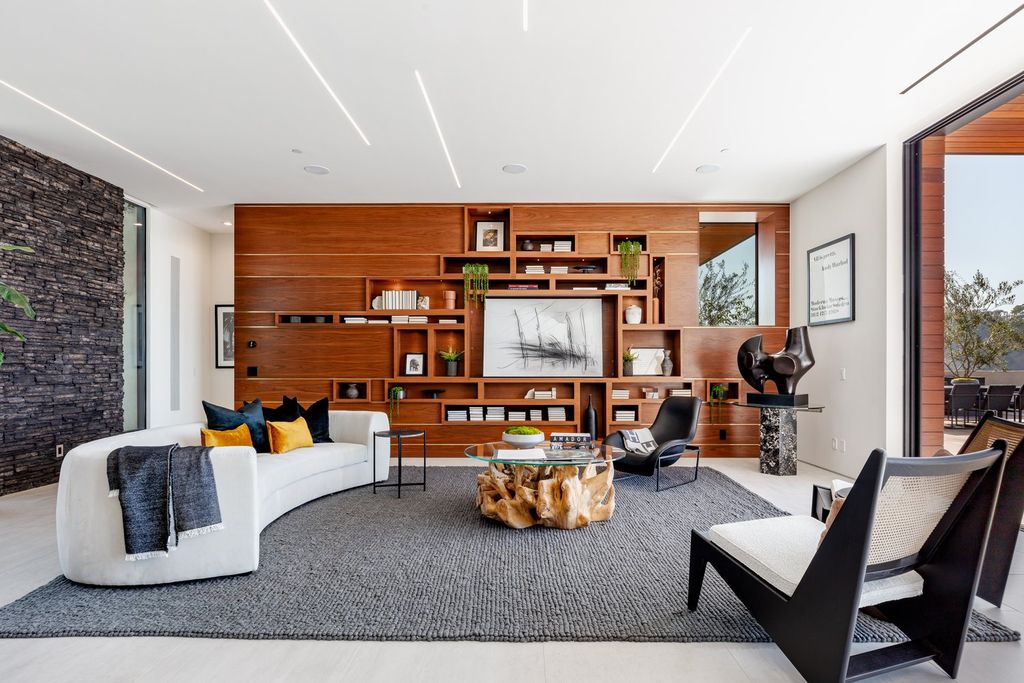 Many people appreciate the design that blends in with nature. Living room with exquisitely sculpted natural wood coffee table. The sophistication of a wooden display cabinet is also a focal point in this room. This Brand New $17,500,000 Sprawling Home in Beverly Hills Inspired by Nature and Centered in Tranquility
5. Make An Artistic Space Out Of Black And White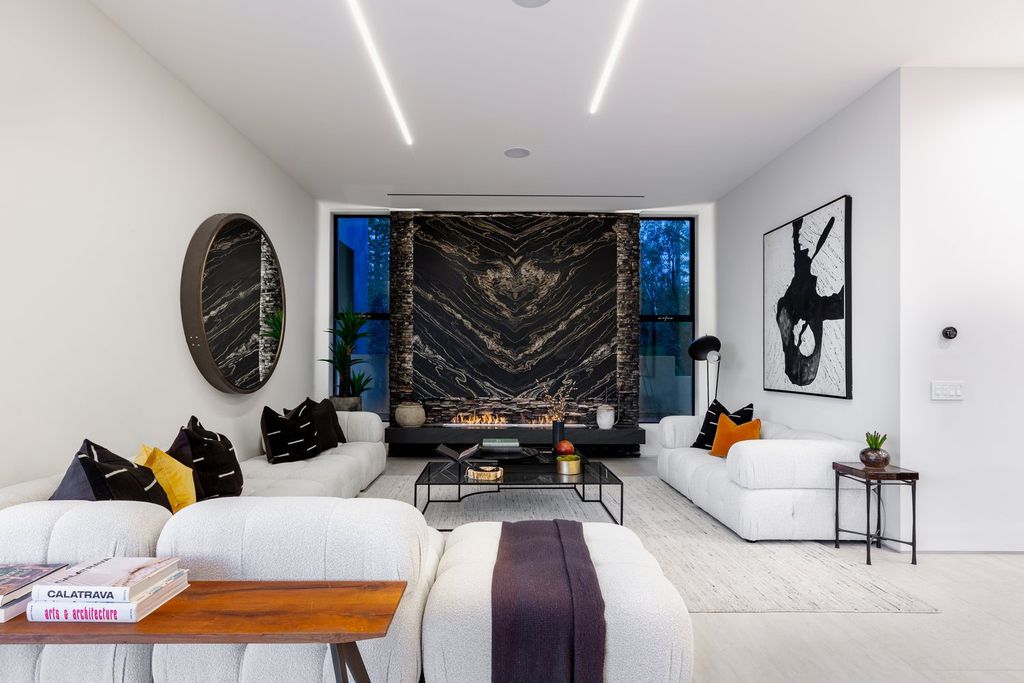 This living room is connected to other areas and is situated in a corner. As a result, the designer chose the most elegant colors. The clean white sofa set has produced a gentle and soft overall effect. The contrast of black walls with white veins is both appealing and luxurious. A great decor, such as this one, is impossible to overlook. This Brand New $17,500,000 Sprawling Home in Beverly Hills Inspired by Nature and Centered in Tranquility
6. Honeycomb Wallpaper Adds Character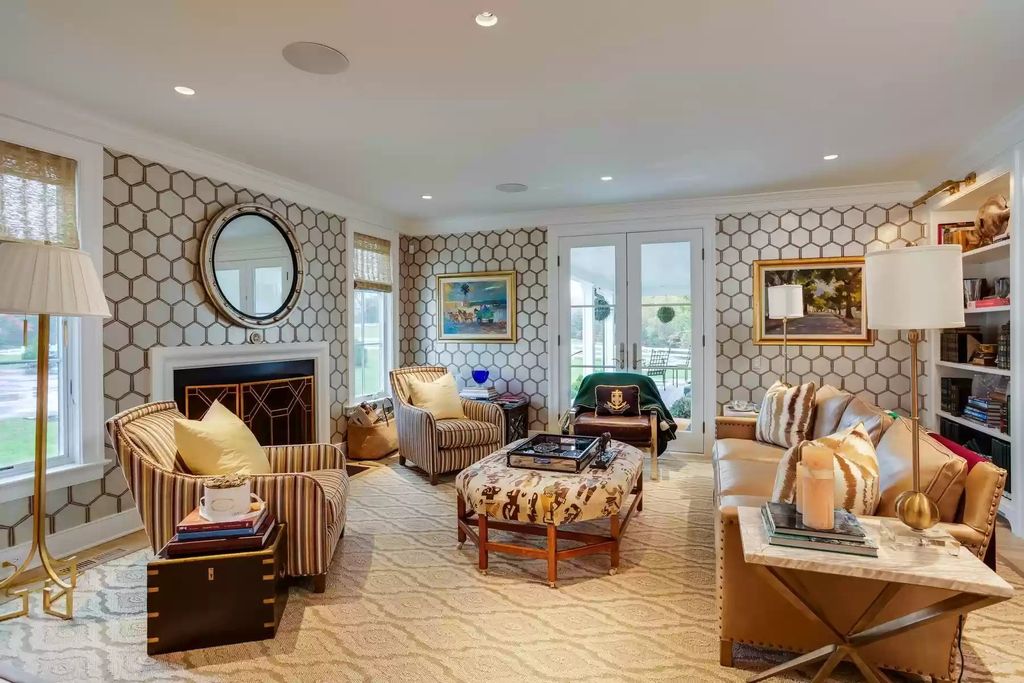 Wallpaper textures are always a pleasant surprise in the living room. Instead of using traditional colors, the homeowner opted for a fun texture on a neutral background to complement the other subtle colors in the room. This strengthens the connection and warmth created by motifs and decor trends. 40 Acres Superb Country Property in Virginia with all of Life's Desired Amenities Lists for $5,950,000
7. Include A Photo Gallery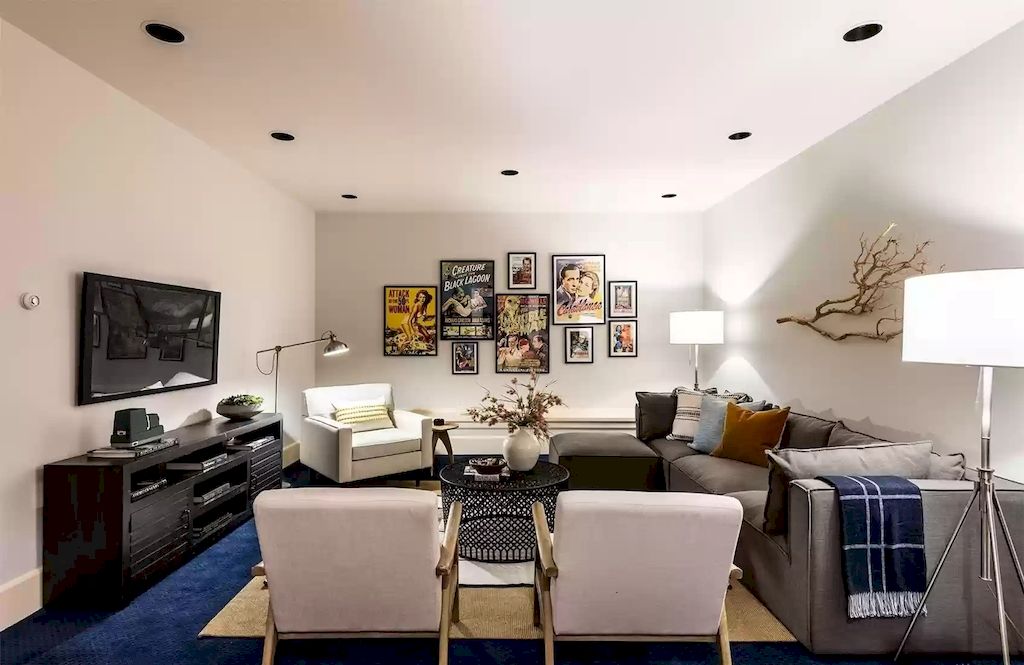 This home is a lovely mix of decorating ideas. The space is joined together by decorative dried tree trunks, a natural symbol. In addition, family photos are hung on the end wall, which both adds depth and serves as the room's focal point. All of the decorations and colors are in perfect harmony. Exceptional Lake and Mountain Views Meet Your Eyes from this $4,285,000 Gorgeous Estate in Washington
8. Color Can Transform A Space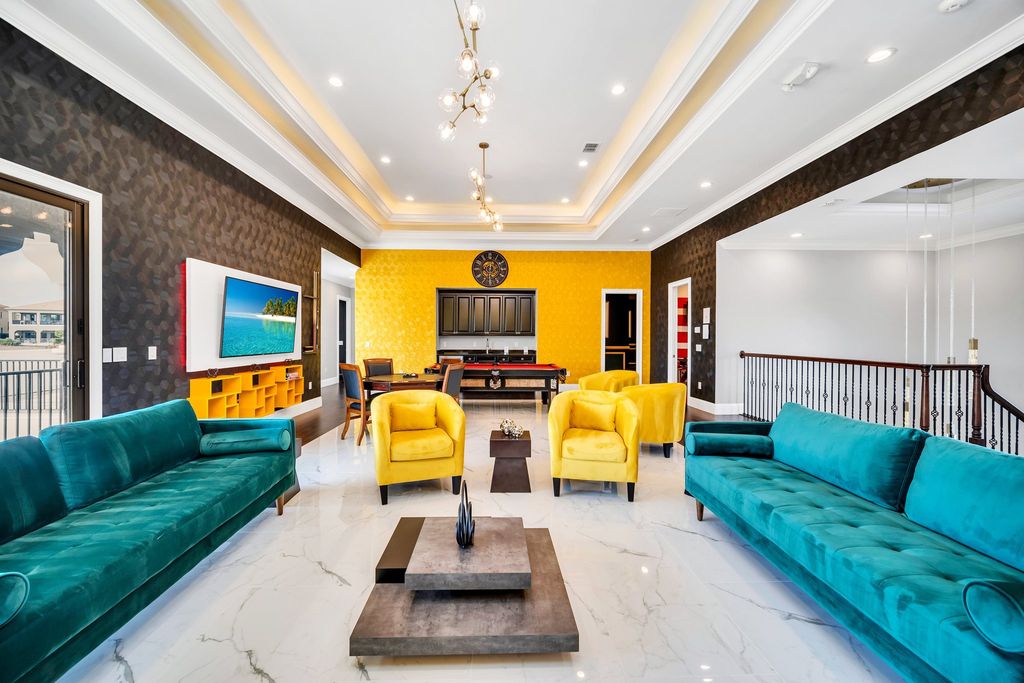 If you live in an open space where the rooms are connected, use different paint colors to define the boundaries. Color transformation is sometimes referred to as the art of arrangement. The hot yellow connects with and neutralizes the cool gray to create a deep look that works well in a room. This $6,900,000 Resort Style Home in Reunion has An Open Contemporary Floor Plan which Exudes Luxury
9. Get Strange On The Wall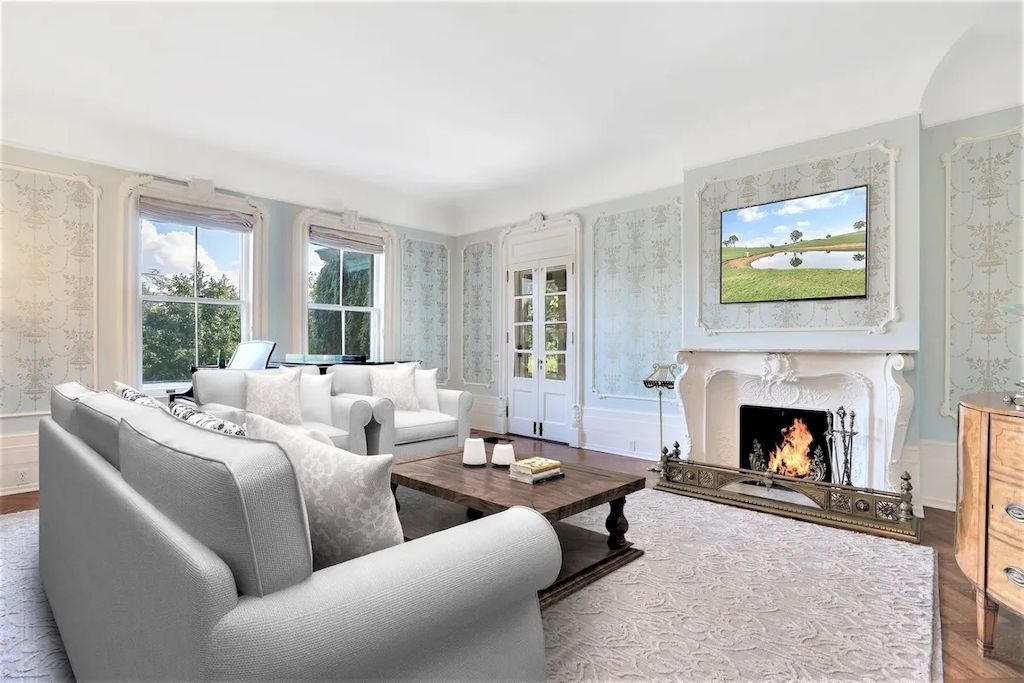 Instead of using bright colors to decorate, consider using wallpaper with vibrant images. You can use seasonal motifs, such as the symbol of winter in this living room. The entire room is painted gray and white, with a soft blue accent color. The warm fireplace cannot be ignored. Spectacular Stone Mansion in New Jersey Hits Market for $7,500,000
10. Glistening With Lights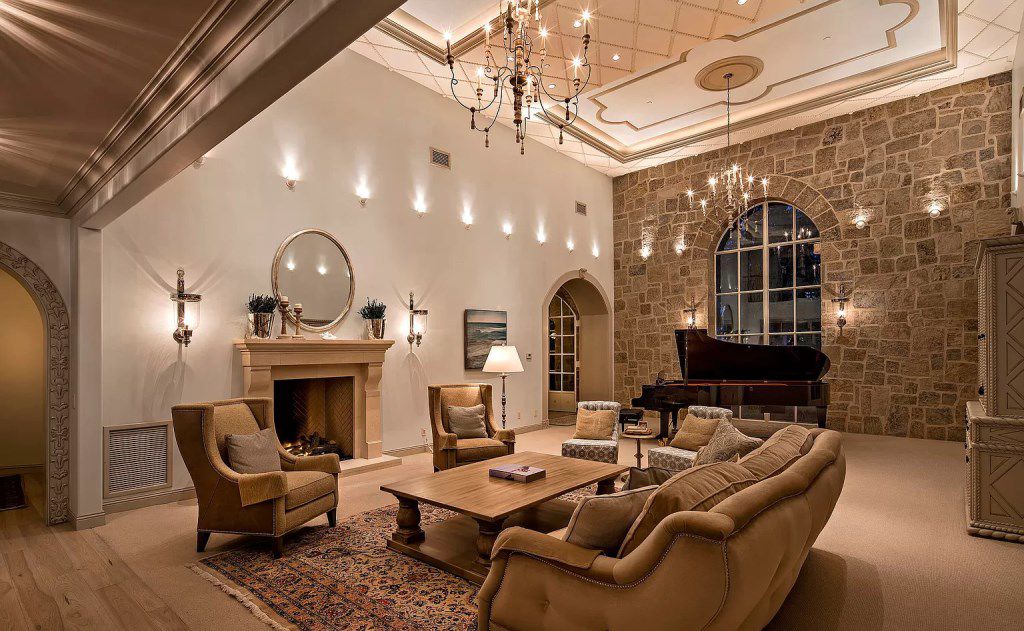 Light is reflected throughout the room when you use wall lamps to add more light. They have a brightness appropriate for country rooms and bring the classic luxury trend with them. The brick walls also keep the space open and natural. This $12,900,000 Paradise Valley Estate represents true timeless elegance
11. Redefine Limitations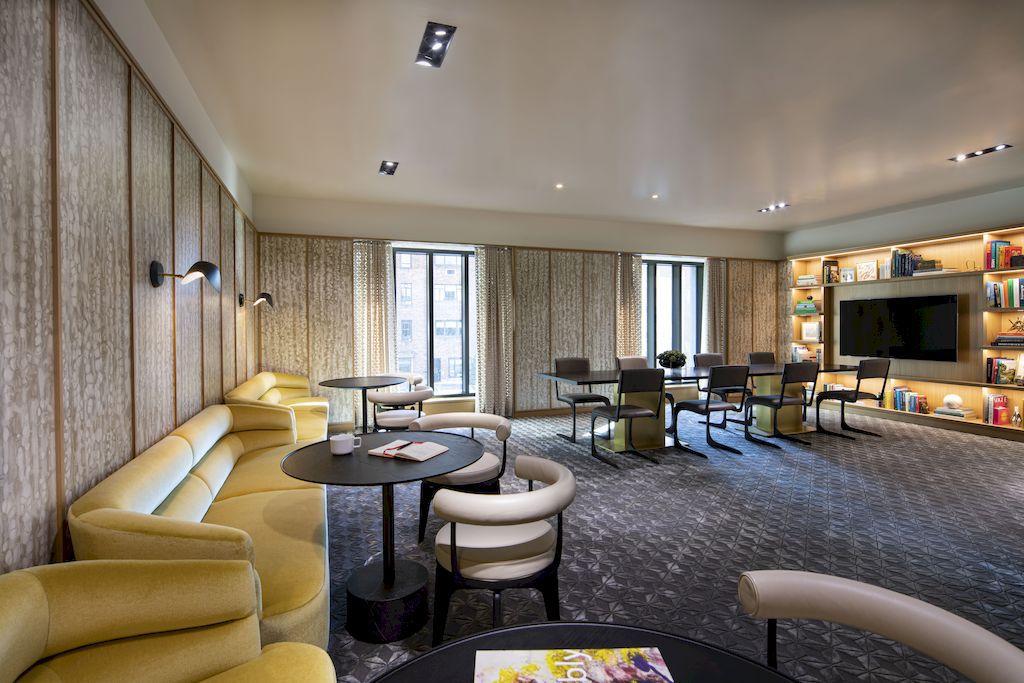 If you still prefer neutral colors but want to make a statement with patterns and thick materials. Keep this design in mind. Where soft materials and embossed patterns are used to cover the walls. Instead of elegant colors like black and white, the homeowner went with a luxurious brown tone. 40 East End Boutique Condo, Stunning high end luxury project in New York
12. Gleaming With Marble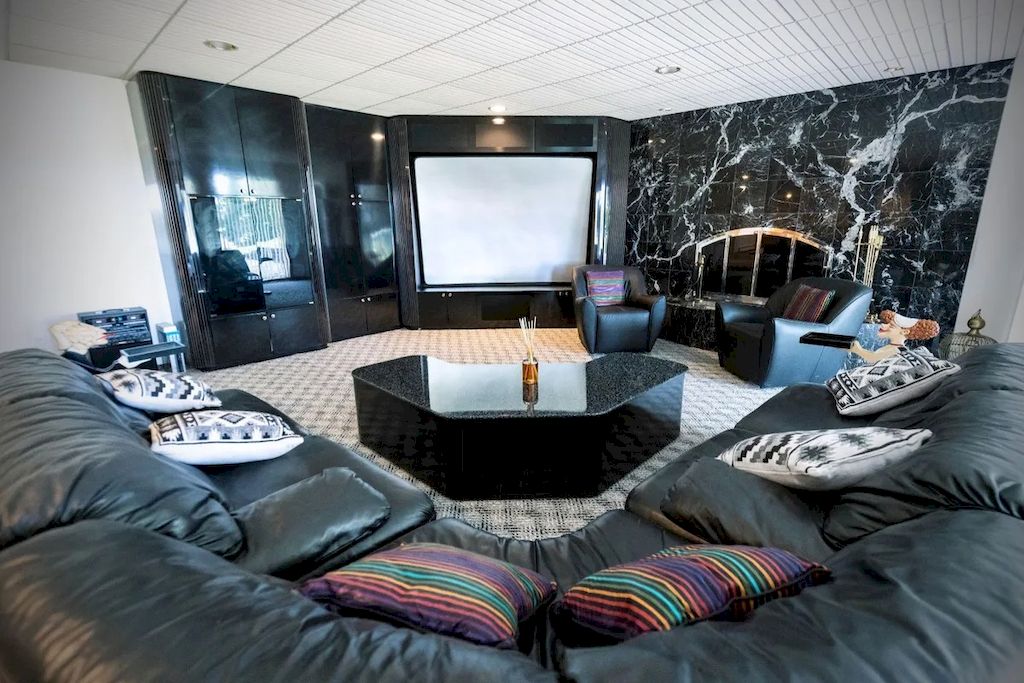 The designer chose marble for this living room to increase the shine and uniqueness of the space. Warm rugs with fun patterns cover the floor. Even though there are only two basic black and white tones, the skillful alternating coordination keeps this room from being boring. Prestigious and Private Lake Front Estate in Michigan Listed for $3,600,000
13. Include Something Surprising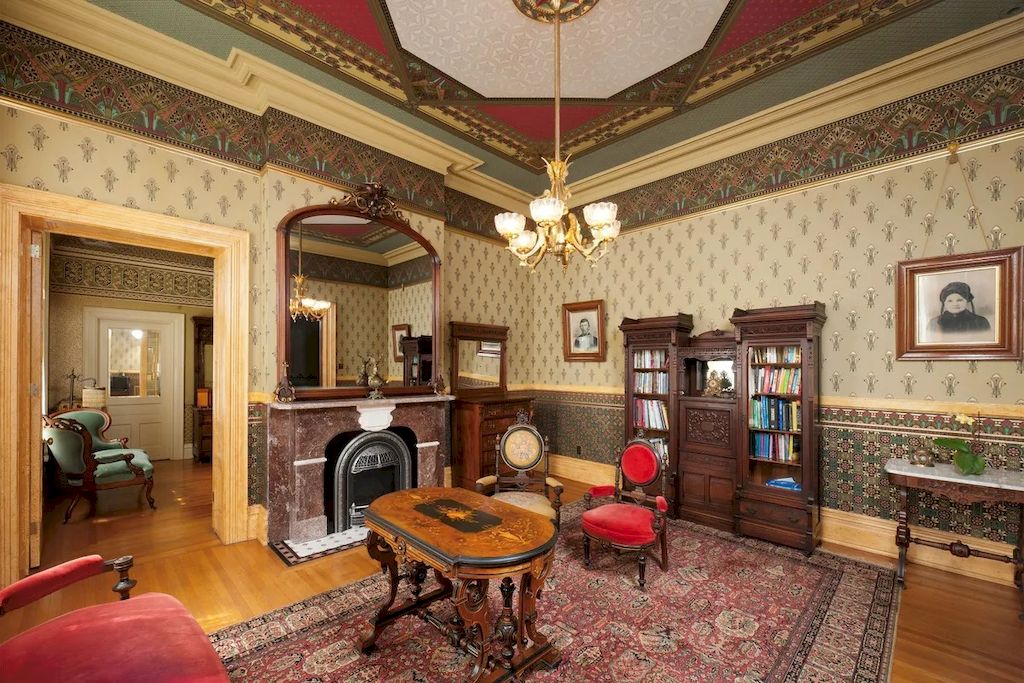 Designers have chosen images with a bold 20th century style while wallpaper is becoming increasingly popular. On the walls and decorations, sharp and unexpected elements appear displayed all over the place The sofa and coffee table add a nice touch to the classic without overpowering the other elements. This $3,280,000 Remarkable Residence is Truly a Piece of Art in Pennsylvania
14. Wall Border Display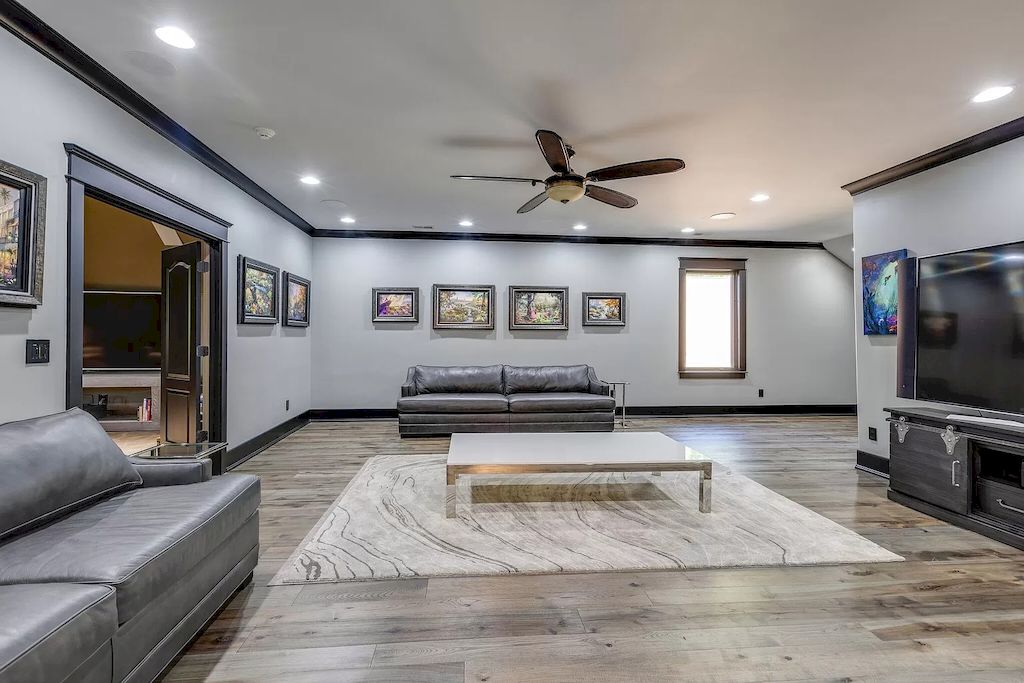 The living room is delicately designed, with basic but still modern black and white tones, and is suitable for large families. A modern leather sofa set is scattered throughout the room, leaving plenty of room for members to enjoy themselves. The walls are completely plain, with no fussy decoration, and there are gaps to increase the width. This $10,000,000 Stunning Estate in Tennessee Features a Life of Luxury and Sophisticated High-tech Amenities
15. Entail Indoor Plants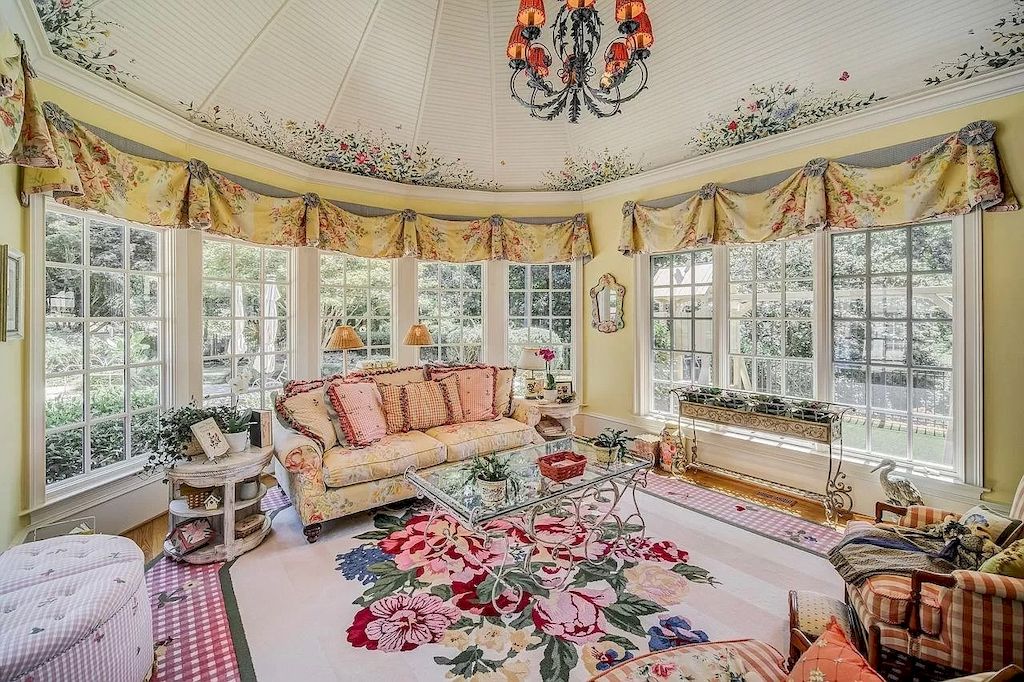 Decorate your living room with glass architecture and a spire roof. The designers chose to paint intricate patterns on the walls to transform the room into a miniature flower garden. This really brightens up the living room. Floral patterns and motifs have created an alluring and appealing environment. Exquisite Custom-Built English Estate in Georgia Hits Market for $5,750,000
It's time to spruce up your living space by redecorating the walls. The living room is almost like a letter, revealing the family's personality and style. As a result, no matter what style you prefer, you should feel confident and at ease embroidering on the walls. So, you can learn more traditional living room for more combinations.
More Ideas For Living Room:
---
Thousand of high quality images of Living room and more you can see at Livingroom Gallery.