Date of Publishing:
There's no need to let your little flat constrain your style, even if it feels claustrophobic. Everybody has seen those small houses or apartments that somehow manage to feel airy and welcoming. You too may have a small living space that is cozier than claustrophobic.
1. Stick With Neutral Scheme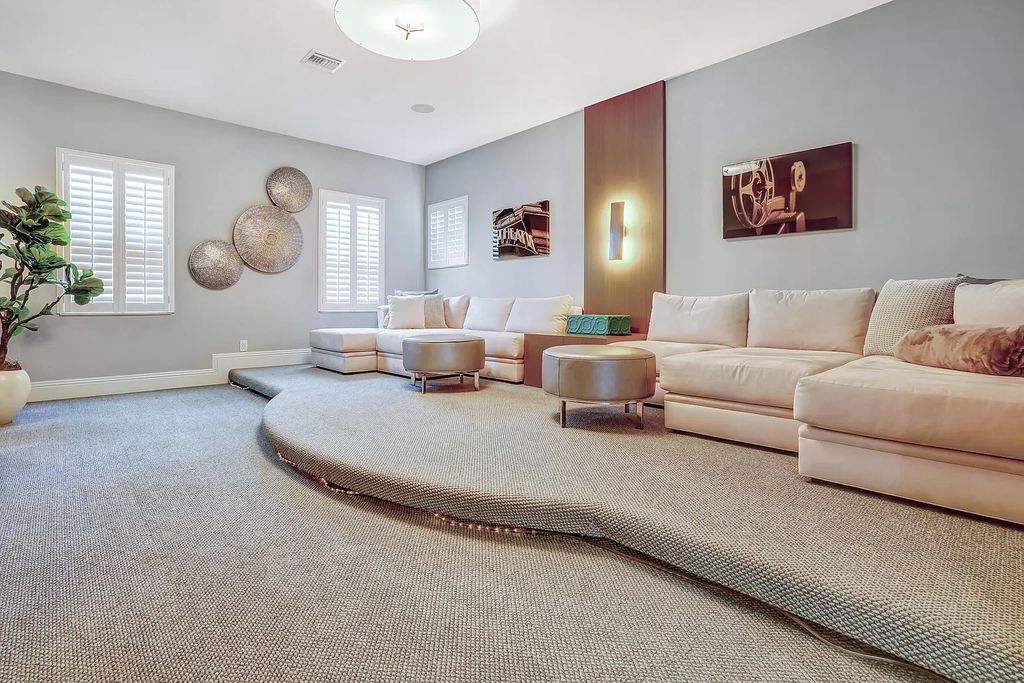 A brilliant method to make a studio or one-room space look larger and less congested is to use a consistent color palette over the entire area. We adore this design's utilization of an airy, sophisticated, yet tasteful aesthetic. This $6,975,000 Exceptional Home in Boca Raton has Ultimate Amenities for Relaxation and Entertainment
2. Boho Scheme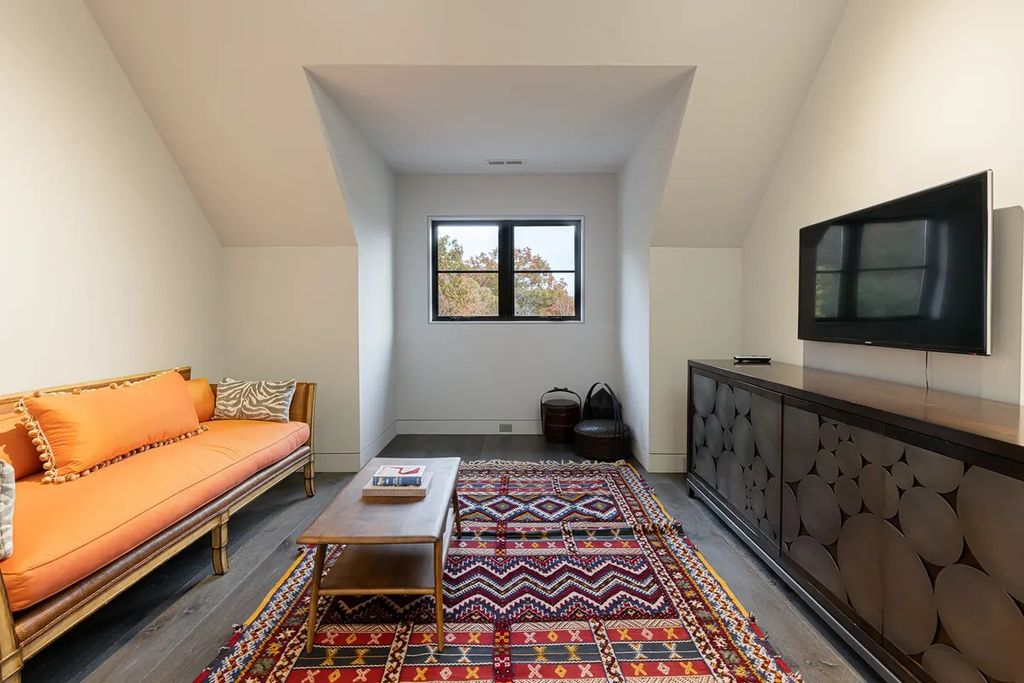 Are you looking for small apartment living room ideas for a small space? Take a look at this architecturally perfect apartment. To solve the same problem, look for small-scale furniture and pieces that are airy, sturdy, and lack visual weight. Place important furniture against the wall, such as sofas and large bookcases, to make the most of every square inch of floor space. Discretely Sited with Coveted Mountain Views, This Grand Manor in Fairview Asks for $7,950,000
3. Using Mirror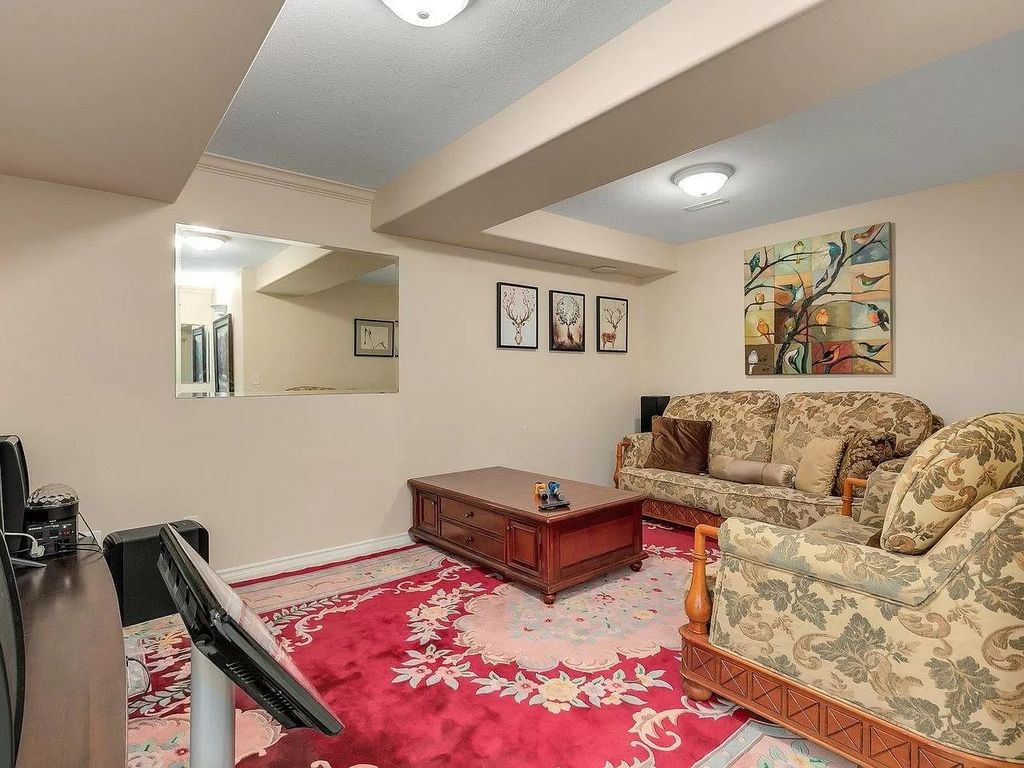 Like in this apartment, a tiny room can be transformed into the ideal living room. Accentuate the warmth of a small space with soft textures, warm colors, and a wooden main interior to give the impression that it is larger. The most popular approach is to hang a mirror to give the impression of more space. Resort-Like Executive Home in Surrey with Endless Entertainment Spaces Asks for C$3,499,000
4. Flawless Connection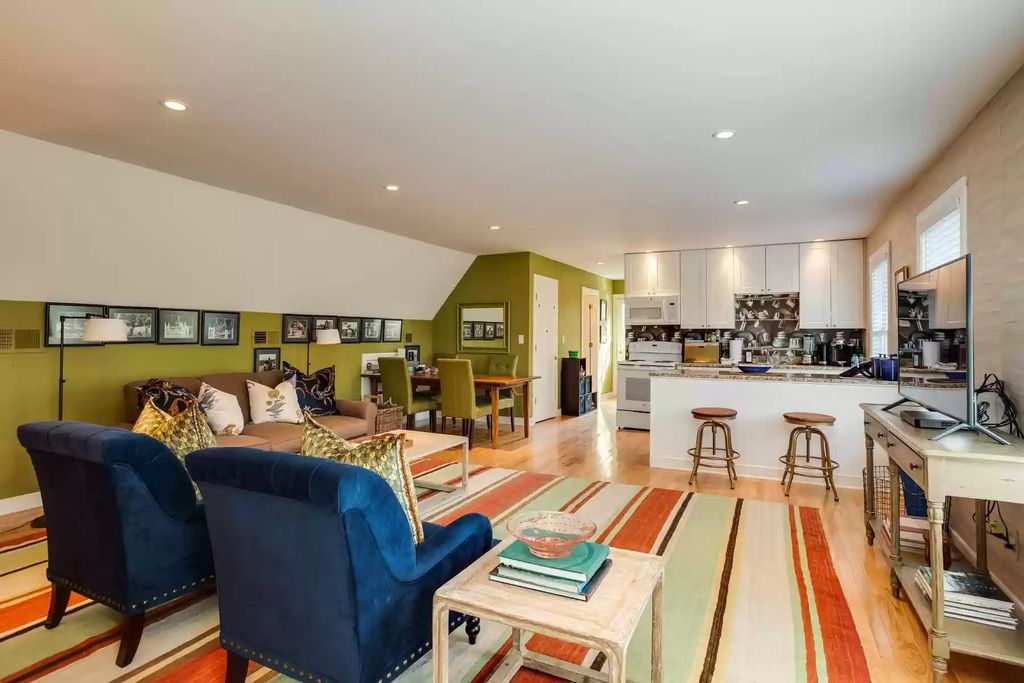 There isn't enough area for a separate breakfast nook, living room, or dining room. Take this as an example. The green wall serves as a terrific showcase area in addition to connecting the different areas. The no-door architectural design method can make the open floor plan layout look excellent with the right-sized furnishings. 40 Acres Superb Country Property in Virginia with all of Life's Desired Amenities Lists for $5,950,000
5. Small Living Room With Dark Color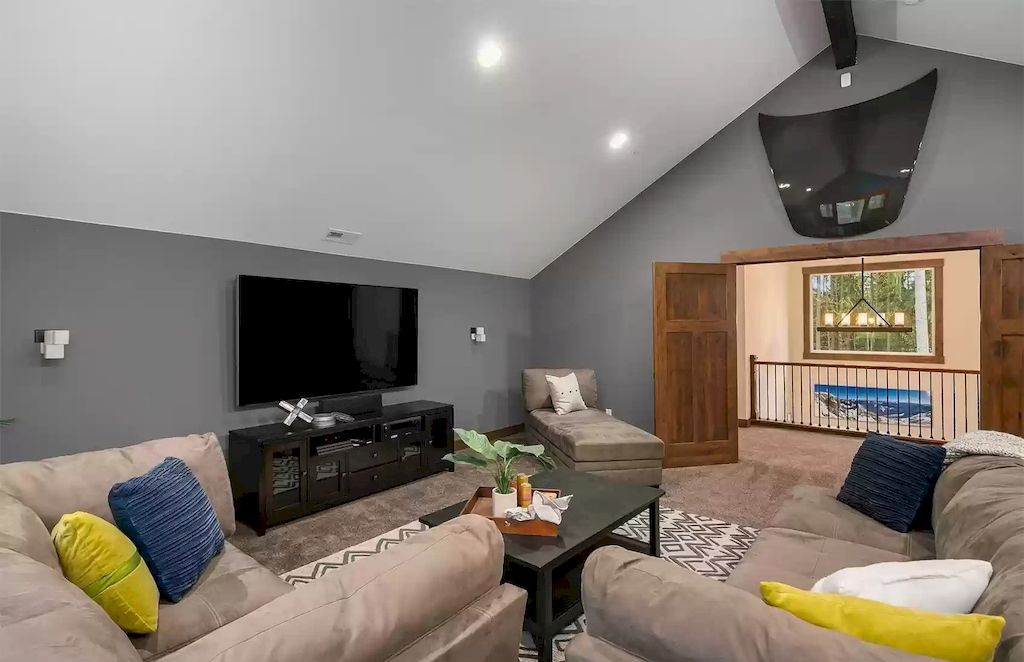 Use your house to its full potential to enliven the area. It won't be difficult for you even with a reasonable plan or dark paint colors. Consider designing vertically by using tall bookcases, mirrors, and drapes that hang a few inches above your real windows. This pulls the eye and gives the impression that your home is larger. Luxury and Elegance Evoke Everywhere You Look in This $3,500,000 Estate in Washington
6. Look For Ideas In Home Furnishings Outlets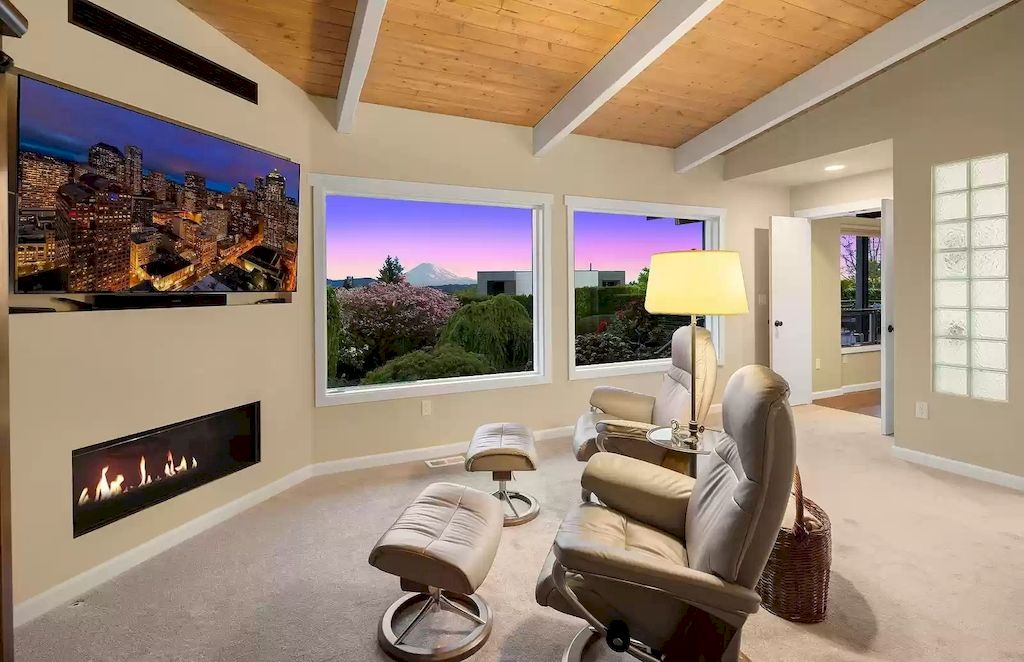 Consider luxury residences as your model when creating and providing excellent ideas for small apartment living rooms. You shouldn't worry too much about the quantity of furniture or ornamental items; instead, concentrate on the layout as a whole. This $3,950,000 Stunning Estate Commands Gorgeous Views of Mountains and Downtown Bellevue, Washington
7. Cozy And Cool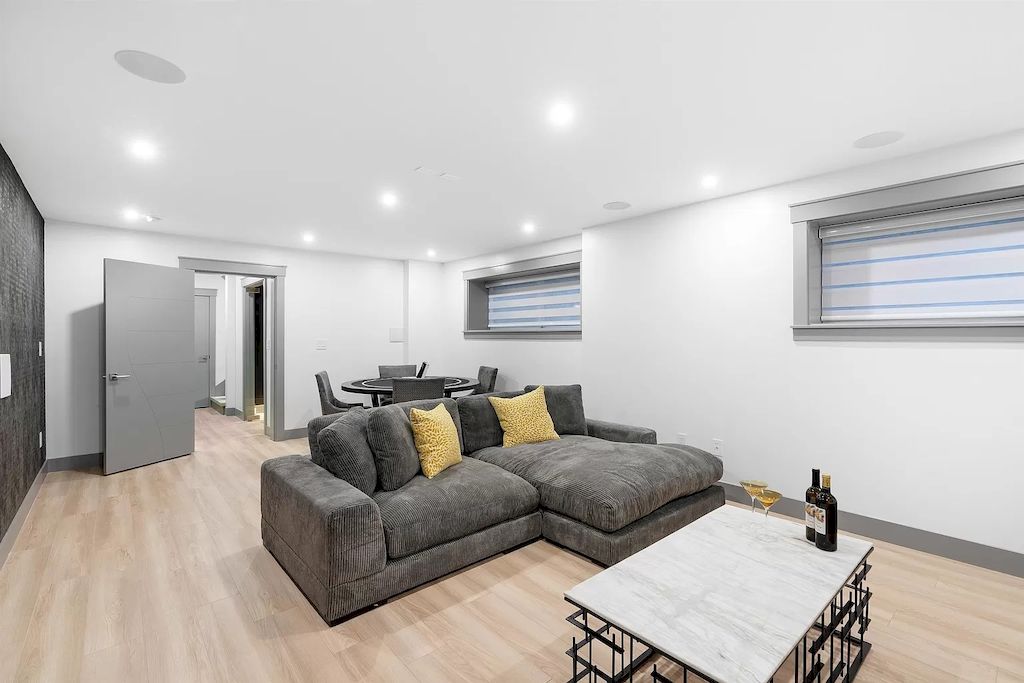 Another illustration of a compact, comfortable area linked by cool hues. You'll end up with a living space full of vibrant textures and an eclectic mix of items and furniture that are important to you. You won't want to leave. Luxury & Tranquility Meet in This C$4,298,000 Brand New House in North Vancouver
8. Keep Things Glossy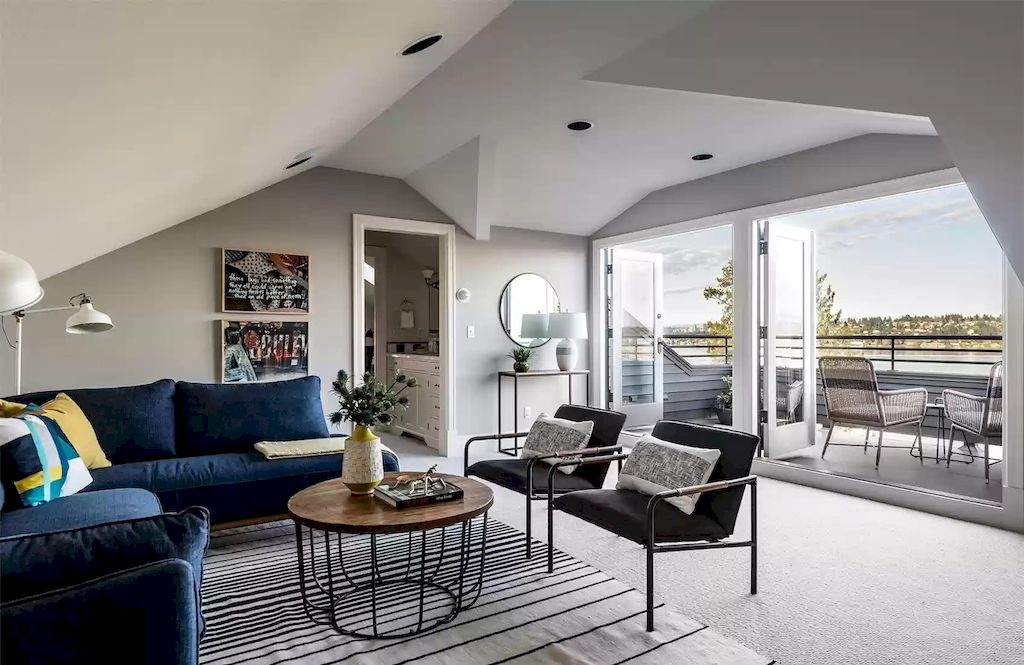 Try adding various geometric and linear prints, like those on the lamp in the shape of a tree or the reflector above, to your list of small apartment living room ideas. This creates the appearance of more length and width in a tiny area while also giving it a feeling of structure. Exceptional Lake and Mountain Views Meet Your Eyes from this $4,285,000 Gorgeous Estate in Washington
9. Make The Most Of Your Available Space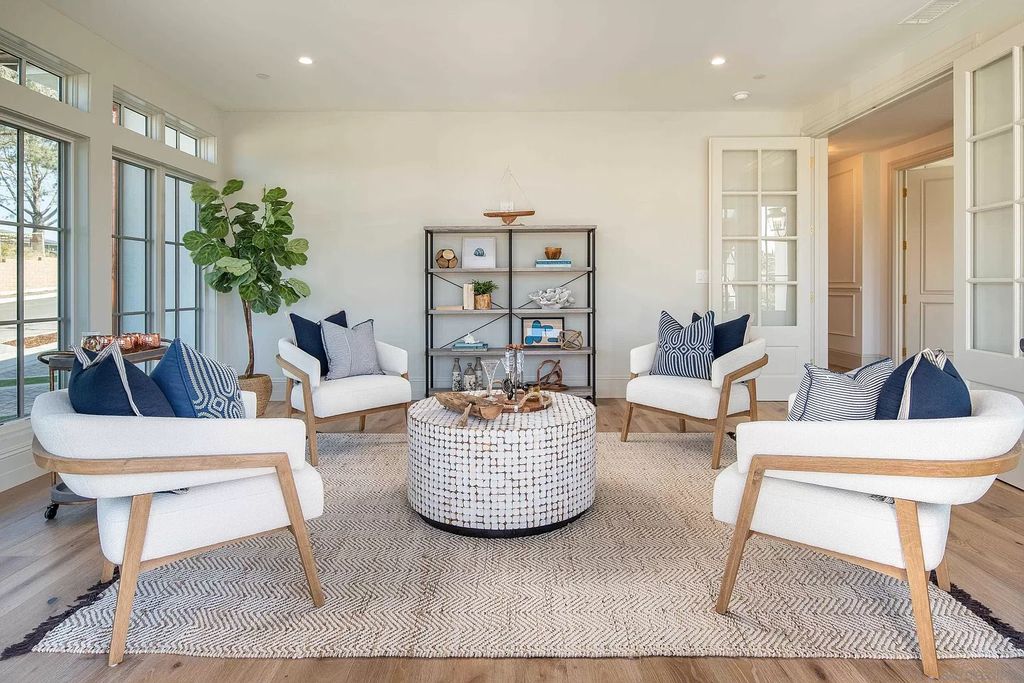 Consider using an empty wall or your own DIY supplies to create a perfect display area to transform a tiny living area into your favorite place. In addition to offering a lot of storage options, it will also stand out and have a luxurious feel to it. Choose a deep hue, like the green in this room, and add a mold to finish the unique look for an even more dramatic design. Stunning Brand New Construction Home in San Diego was Meticulously Designed Comes to The Market at $5,775,000
10. Versatile In Terms Of Design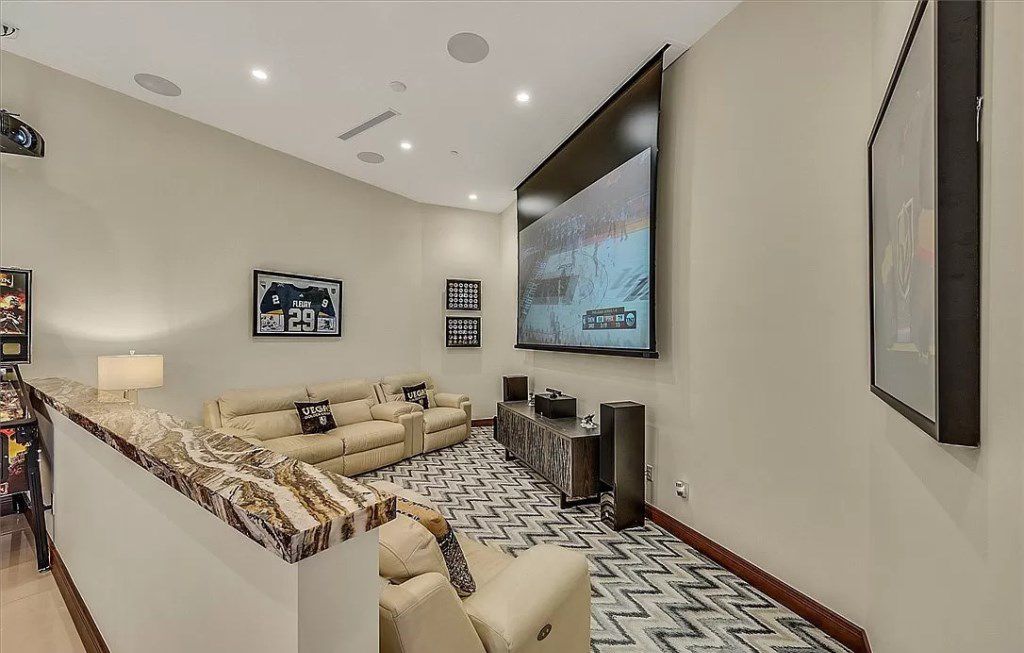 Even though this space is referred to be a "living room," it can still be tailored for your own needs and aesthetic preferences. The white unit has a hue near to the walls, so despite its distinctive architecture, it virtually fits in with the room. Even the fabric details complement the sofa in the living room. Drop dead stunning single story Home in Nevada asks for $8,175,000 with unobstructed valley views
We are always looking for methods to make the most of the space we have inside our own four walls! Every week we find new designs and ideas that try to make your little apartment feel more airy and joyous while yet being comfy. It's such a complicated aspect of living. guarantee aesthetics. I hope you can steal from these entertaining and imaginative areas. You can learn more vintage living room for more combinations.
More Ideas For Living Room:
---
Thousand of high quality images of Living room and more you can see at Livingroom Gallery.