Date of Publishing:
Designers have always preferred white, not only because of its ease of pairing with other colors, but also because of its timeless color tone. However, how can they be used without becoming monotonous and boring? Check out these 13 timeless kitchen design ideas featuring bright white tones. Thousands of other fantastic home design ideas are available at LUXURY PHOTO.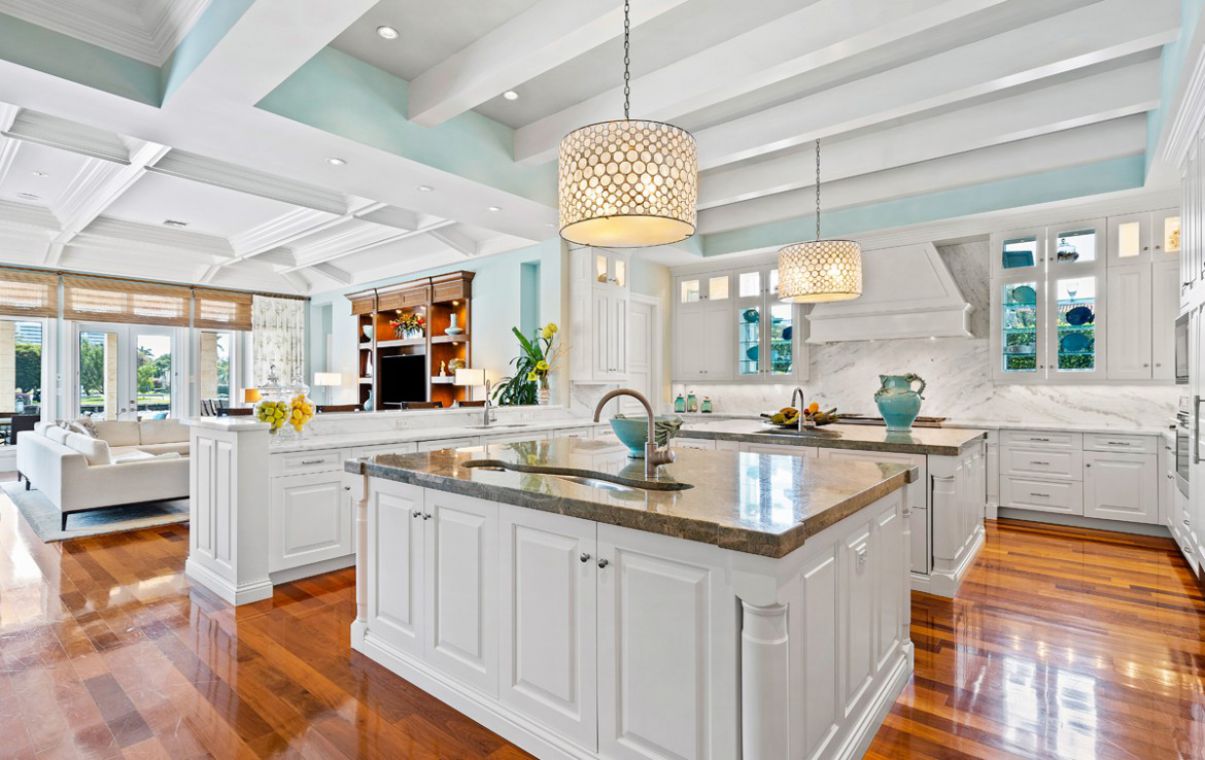 1 | White is the main color in this country-style kitchen, which is accented with a touch of blue to create a light and airy atmosphere. 1964 Royal Palm Way, Boca Raton on Market for an asking price of $12 Million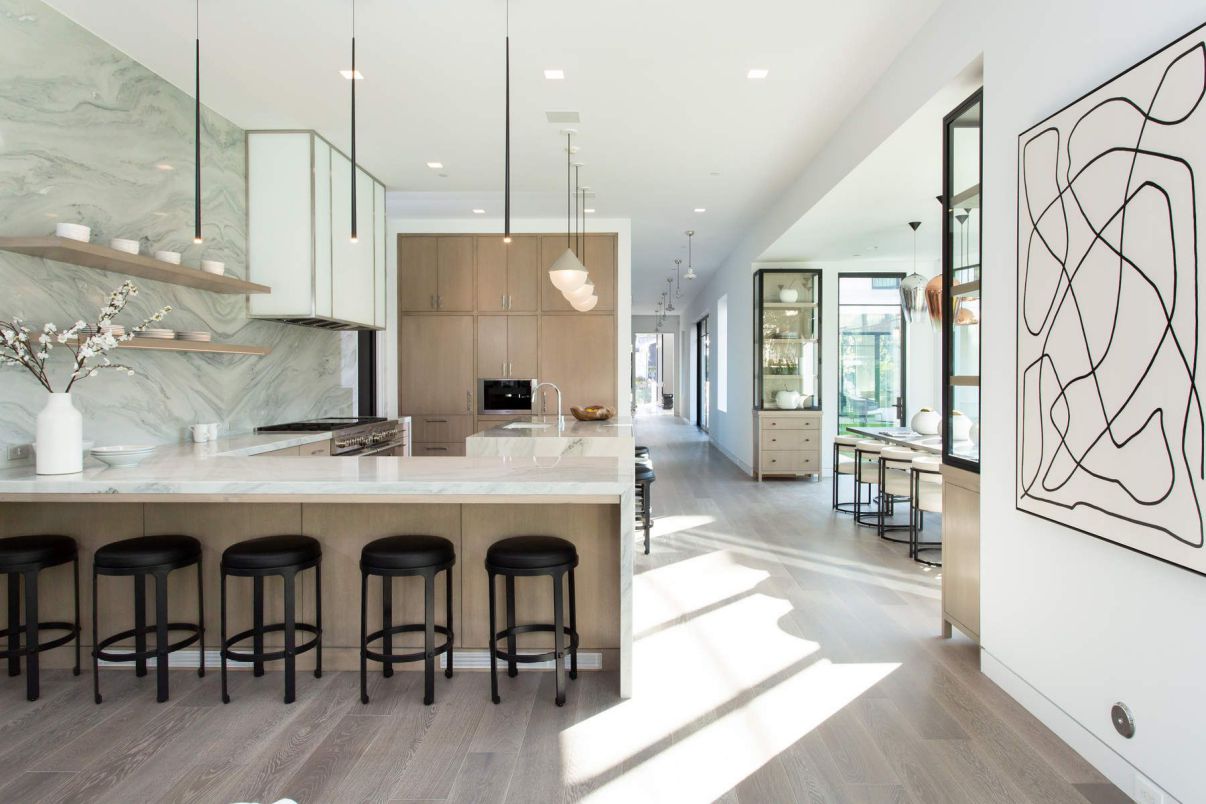 2 | The kitchen is an open space with a minimalist style, with white, black, and cream as the main color tones. Brand New Beverly Hills Masterpiece hits Market for $39.9 Million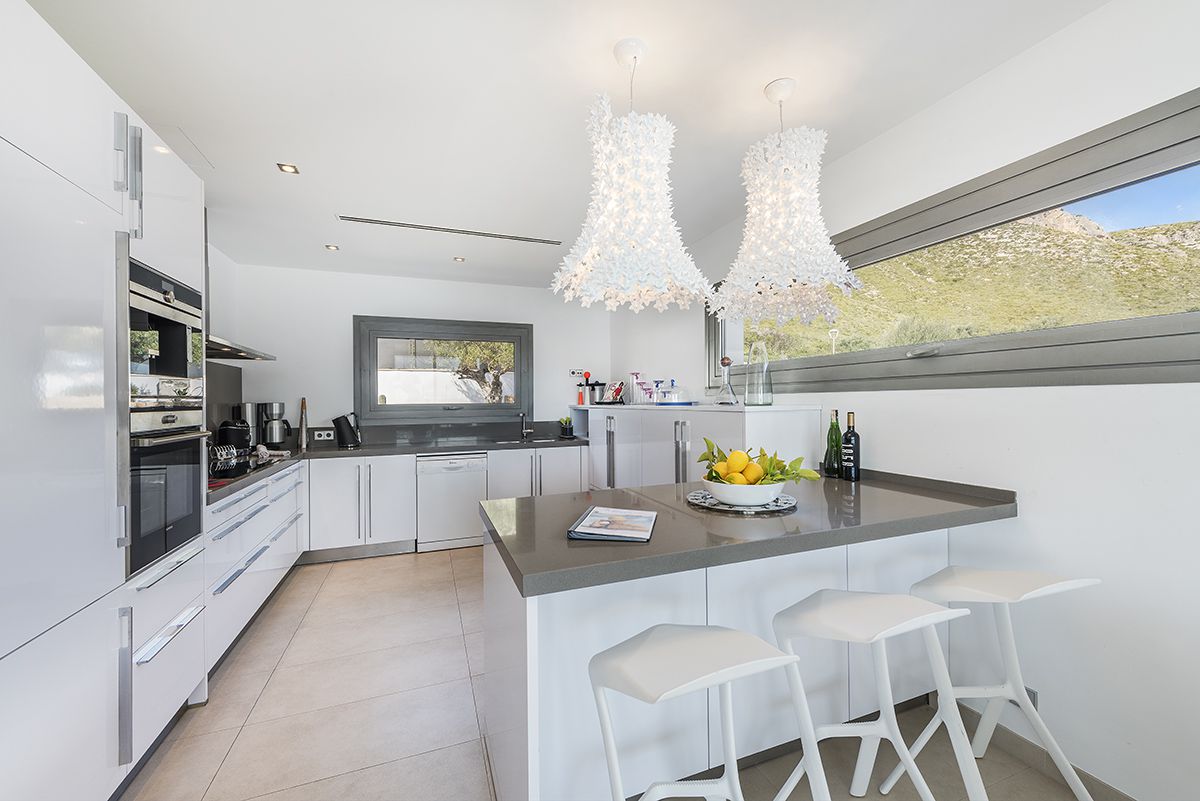 3 | In this kitchen, gray window frames and gray marble surfaces stand out. An Ultra Modern Villa in Puerto Pollensa, Mallorca, Spain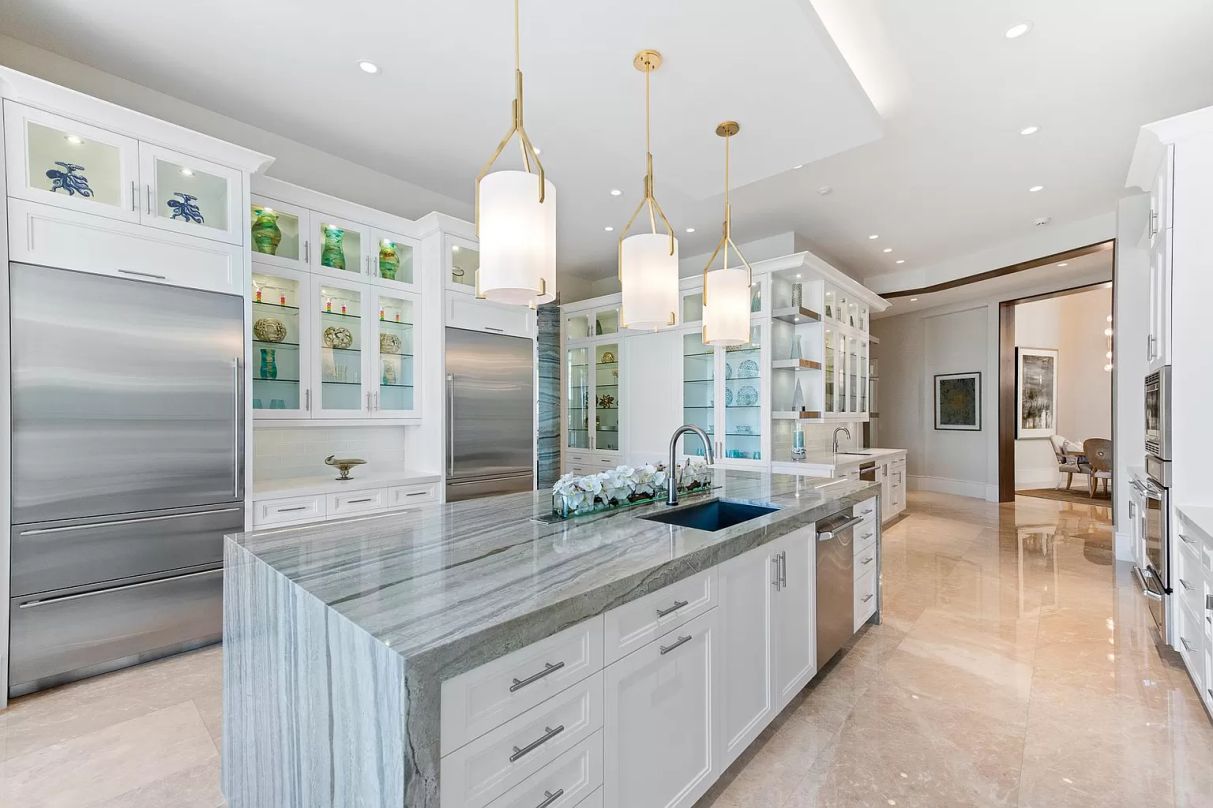 4| Although the kitchen is still white, the homeowner has chosen kitchen cabinets with mostly glass doors to display colorful objects, making the space more lively. The Widmer Harbour Estate in Boca Raton for Sale at $10.8 Million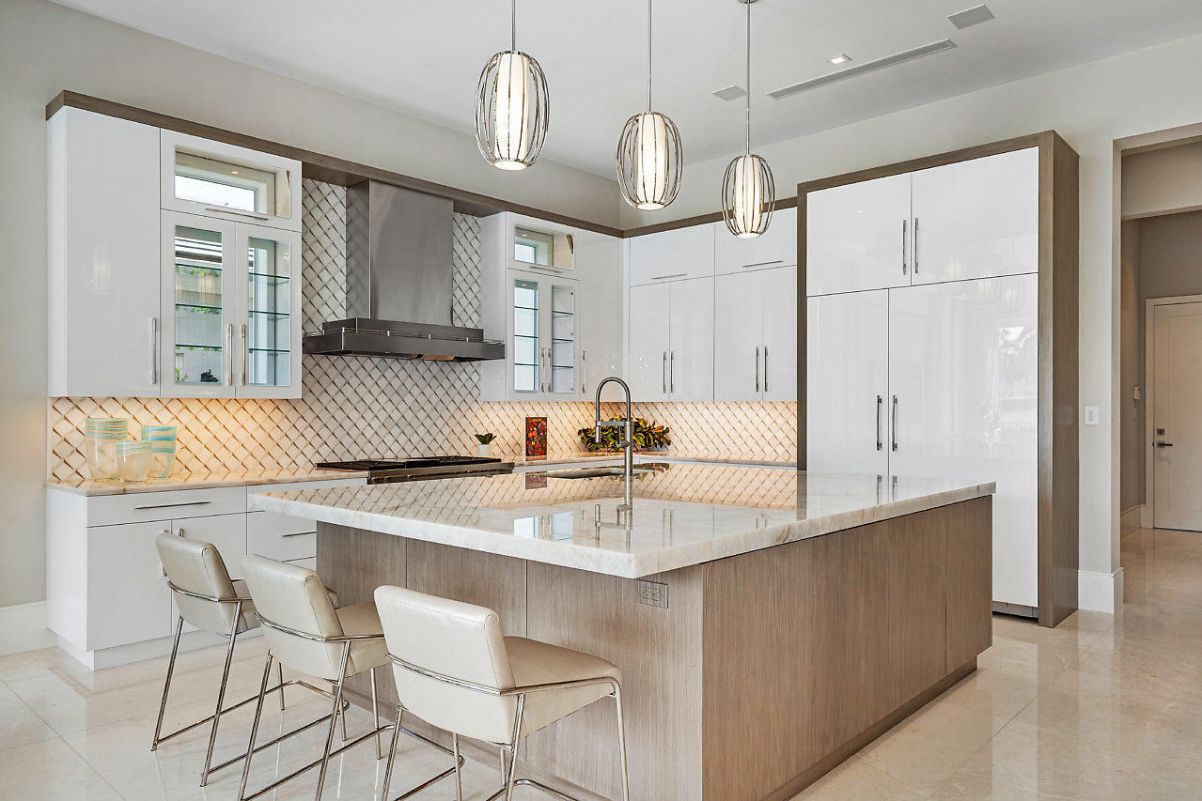 5 | Grid-shaped wallpaper is used in a glossy white kitchen. Boca Raton's Acorn Palm Modern Home on Market for $5.9 Million
More Ideas for Living Room: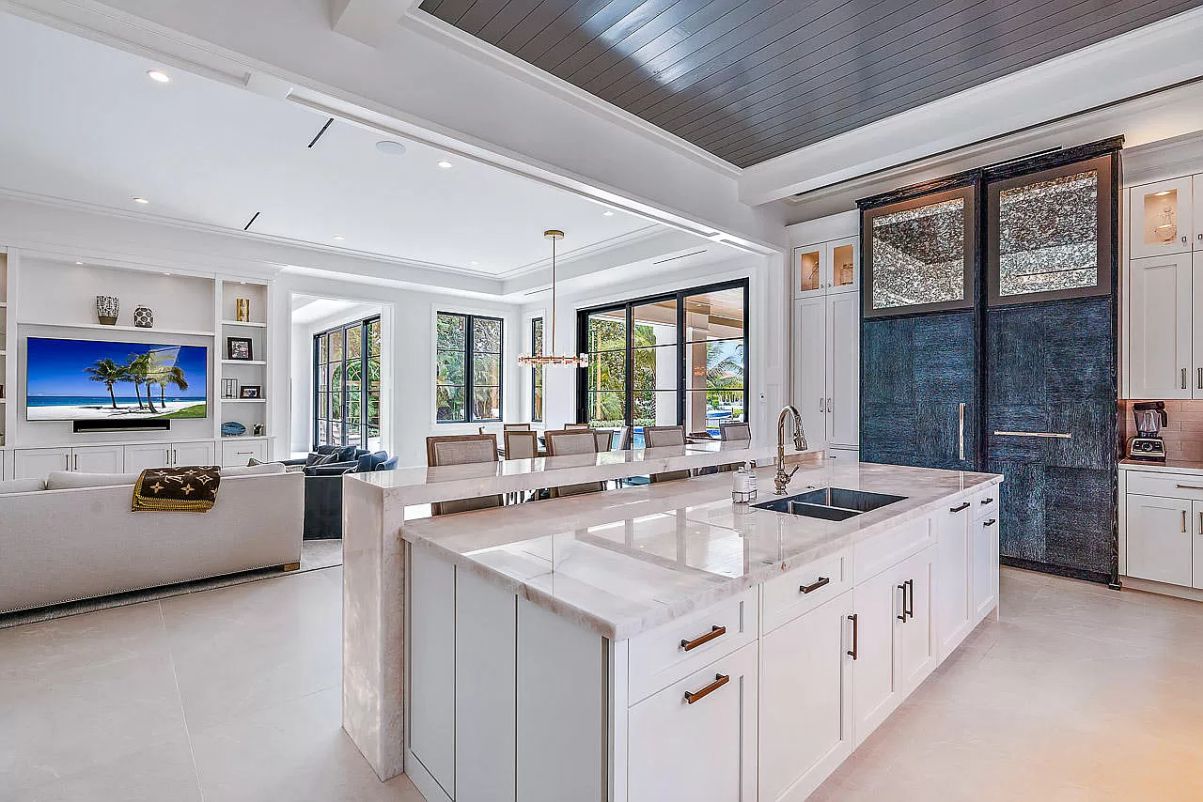 6 | Despite the fact that white is still the dominant color, the unique main door design creates a youthful and dynamic kitchen. 220 Commodore Drive in Jupiter, Florida returns market for $10.5 Million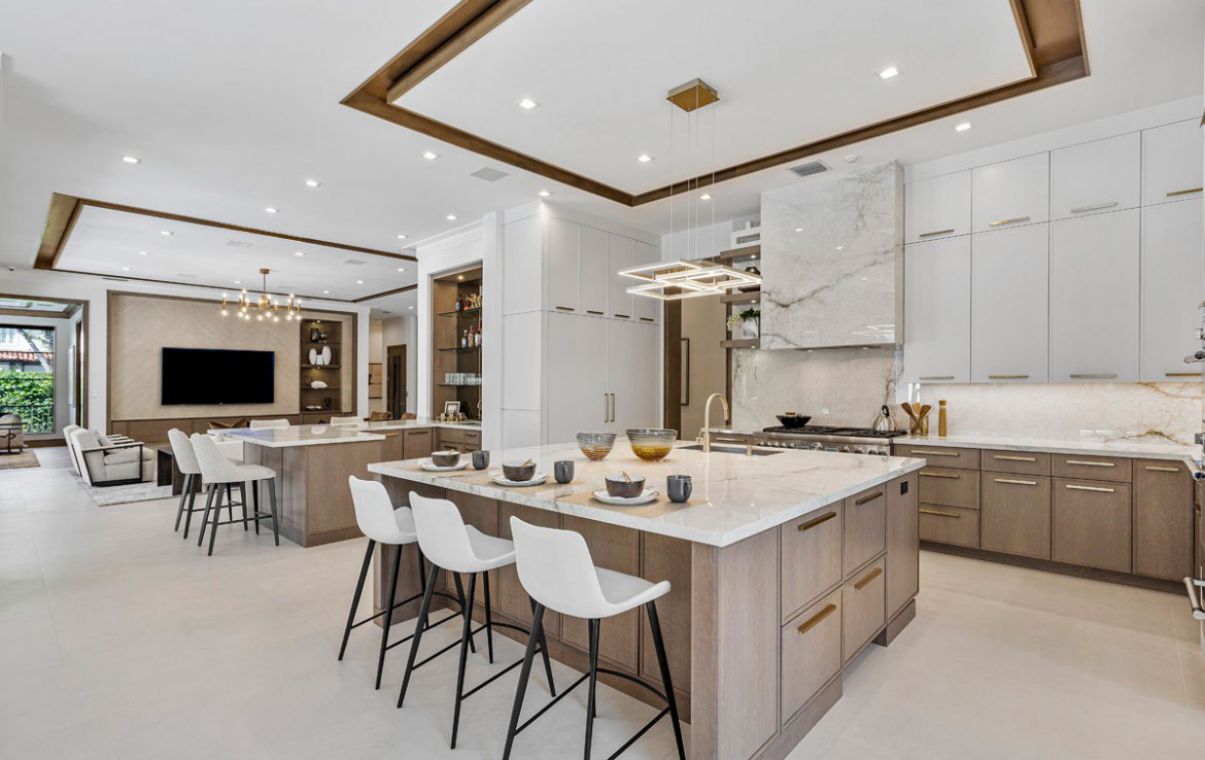 7 | Pure white cabinets, white marble surfaces, and brown wood bases bring the space together. 246 Princess Palm Road, Boca Raton on Market for $7 Million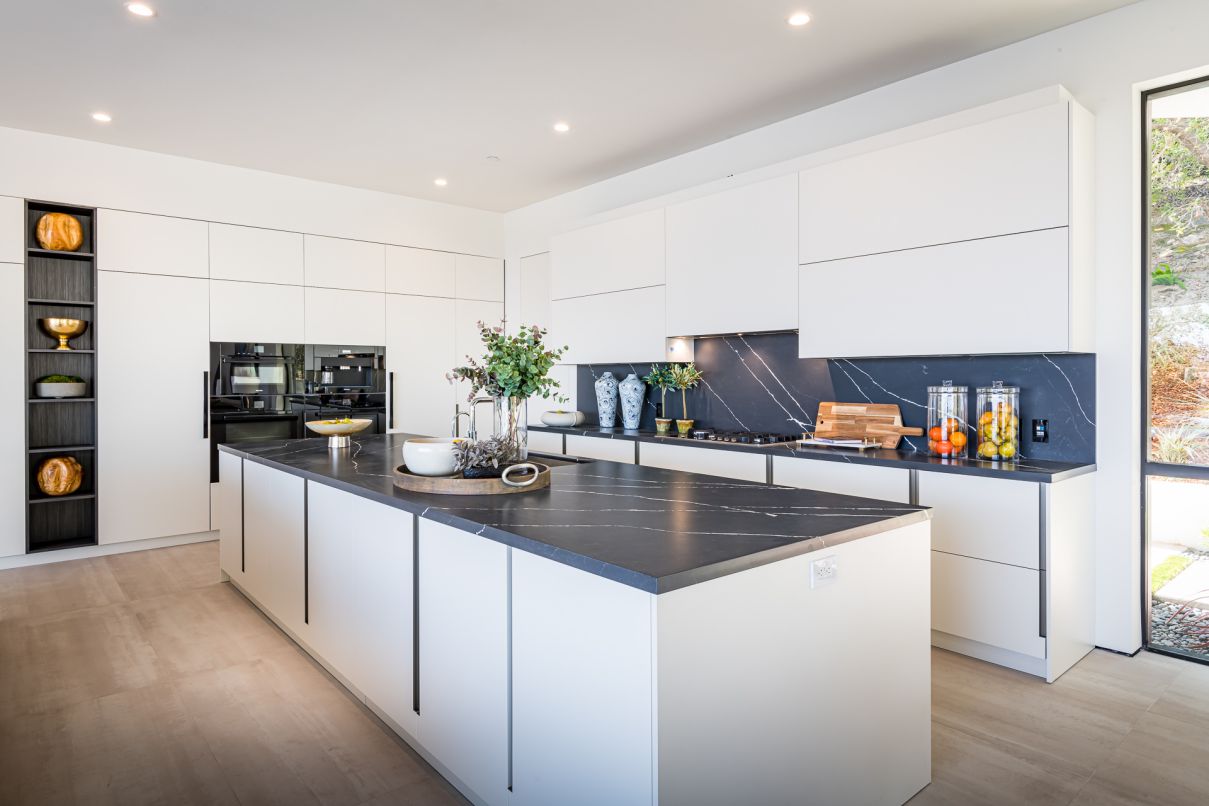 8 | The color combination in this kitchen space makes the design simple but eye-catching. Brand New Custom Masterpiece in Encino for an asking price $8.5 Million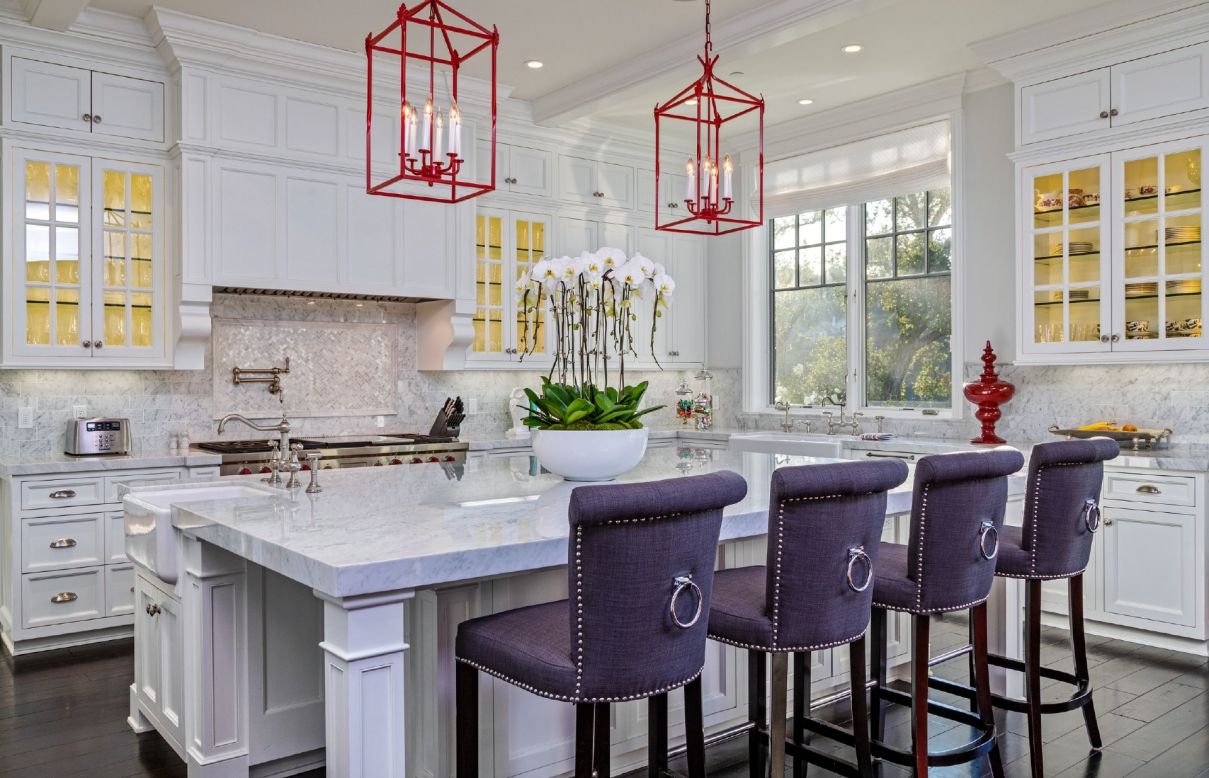 9 | White kitchen cabinets with pendant lights and yellow lights in a classic style. $16.9 Million The Oakmont Estate in Stunning Brentwood Hills
More Ideas for Bedroom: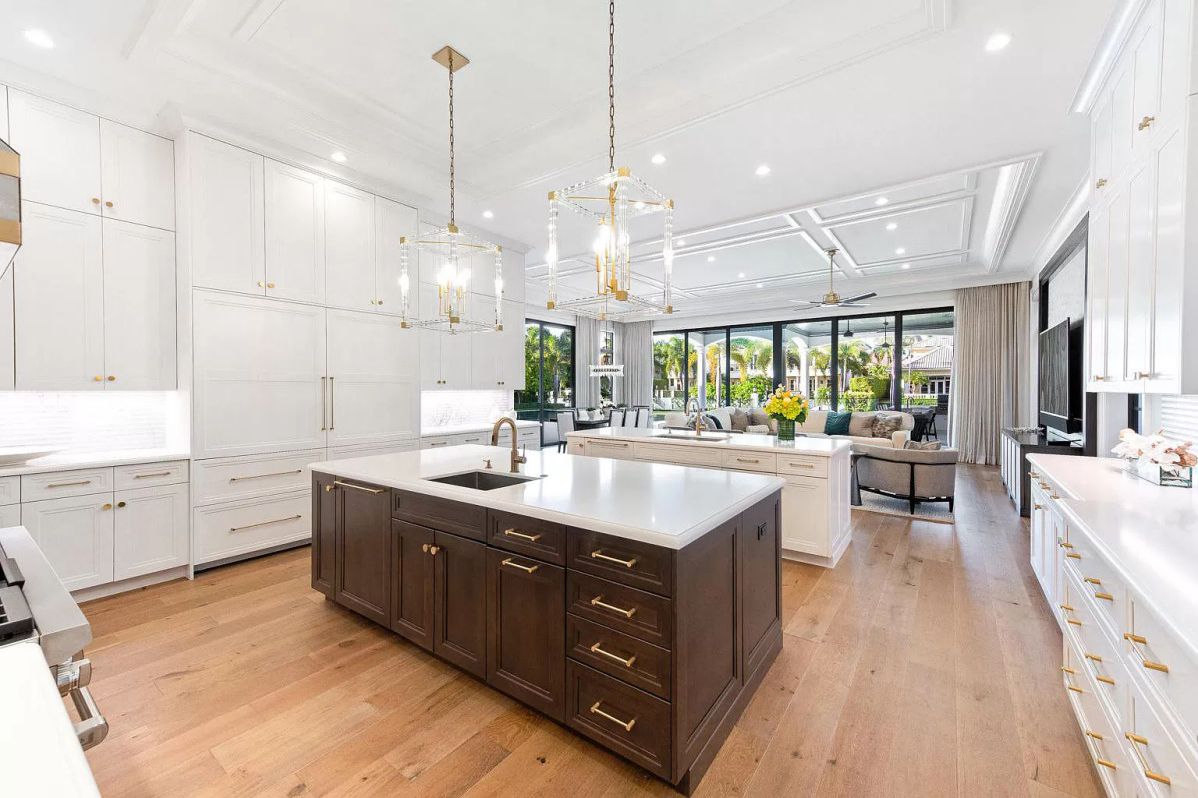 10 | Make the space more enticing by hanging candlelight pendant lights. A Modern Classicism Mansion in Boca Raton offered at $11,250,000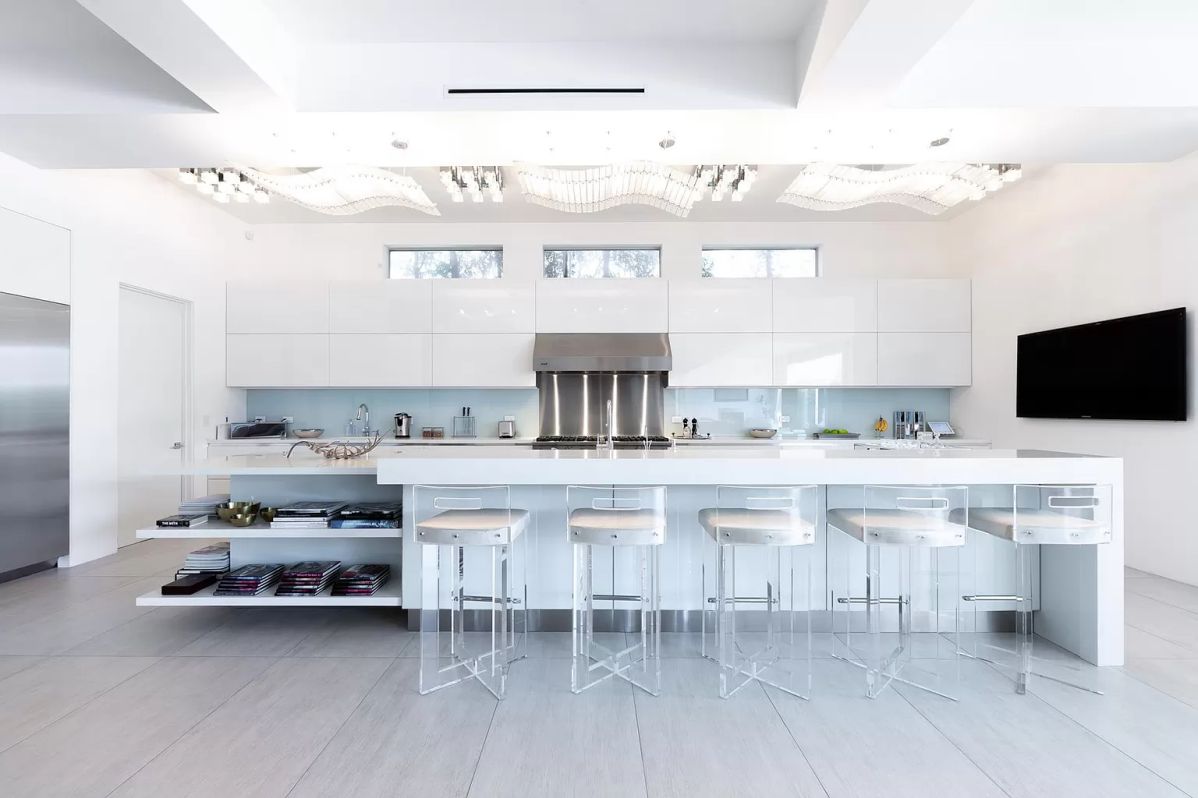 11 | Fixed windows and specially designed chandeliers provide ample light in this gleaming kitchen. A True Timeless Masterpiece in Los Angeles backs to Market for $17,750,000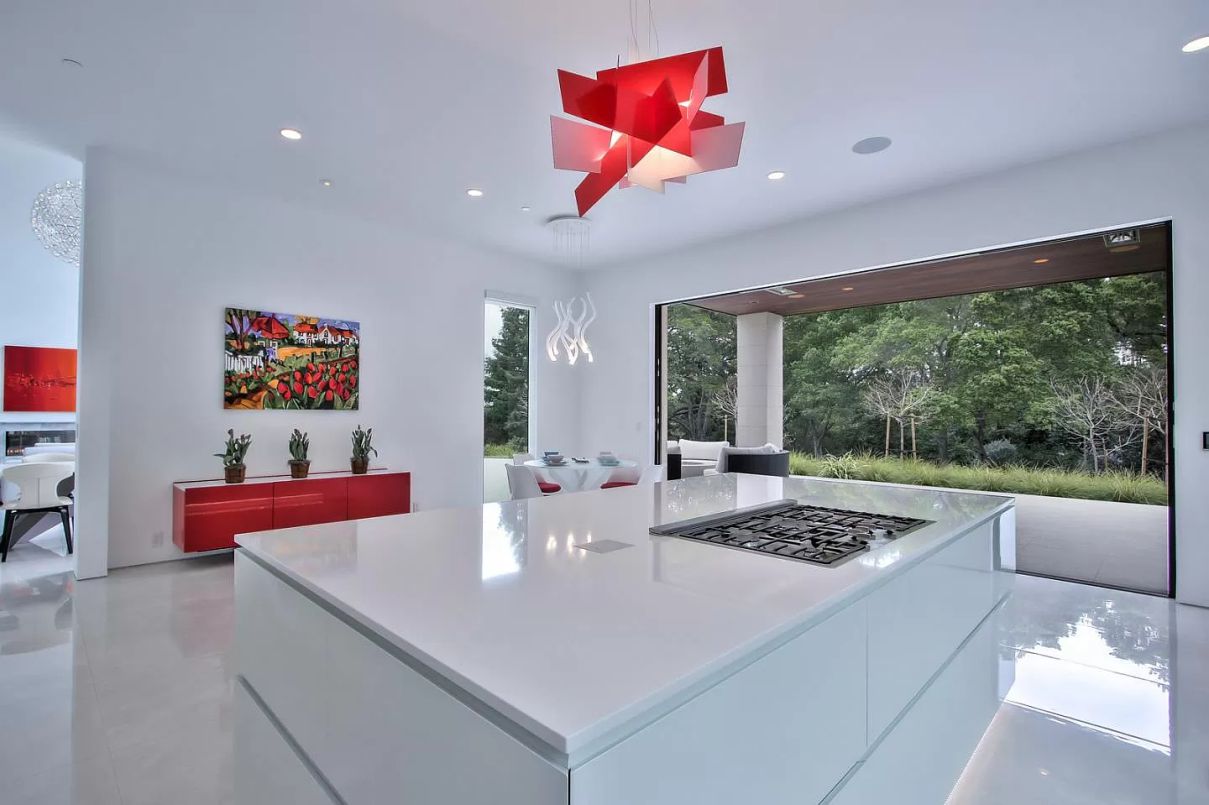 12 | The red color cleverly adorns, making this space a focal point. Exquisite Contemporary Estate in Los Gatos back to The Market for $8,500,000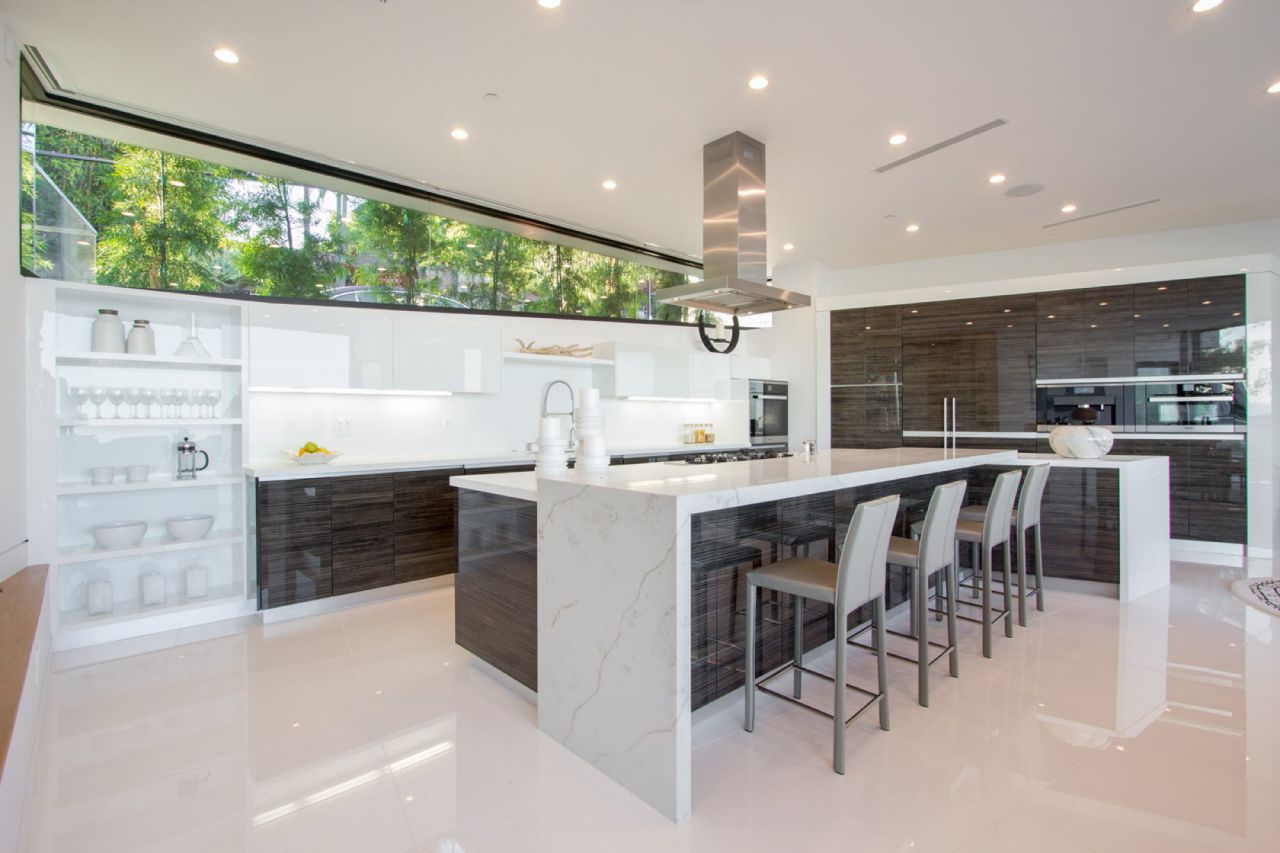 13 | The white kitchen's architecture, from the paint color to the color of the items, is the space's style. Inside A $8,000,000 Appian Way Modern Home Overlooking All of Los Angeles
---
Thousand of high quality images of Kitchen and more you can see at Kitchen Gallery.