Date of Publishing:
The importance of modern kitchen design cannot be overstated. This is an important gathering place for the entire family. Where many delicious food ideas are born, infusing everyone with positive energy. As a result, here are 16 innovative modern kitchen design ideas. Thousands of other fantastic home design ideas are available at LUXURY PHOTO.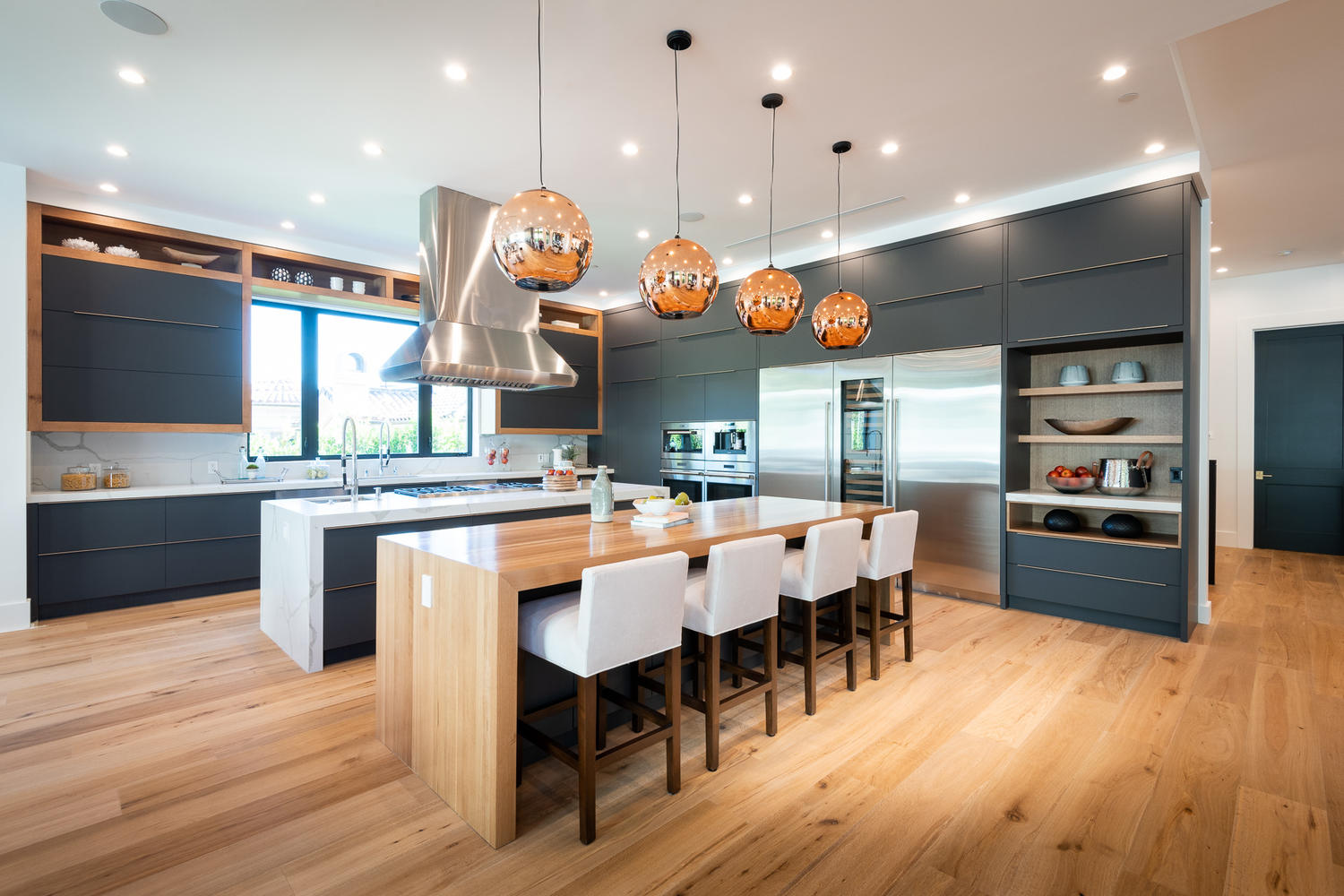 1 | Aegean-colored kitchen cabinets, beautiful pendant lights, and glass windows provide a well-lit space in this modern kitchen. Ultra-exclusive Valley Meadow Home in Royal Oaks Community of Encino, California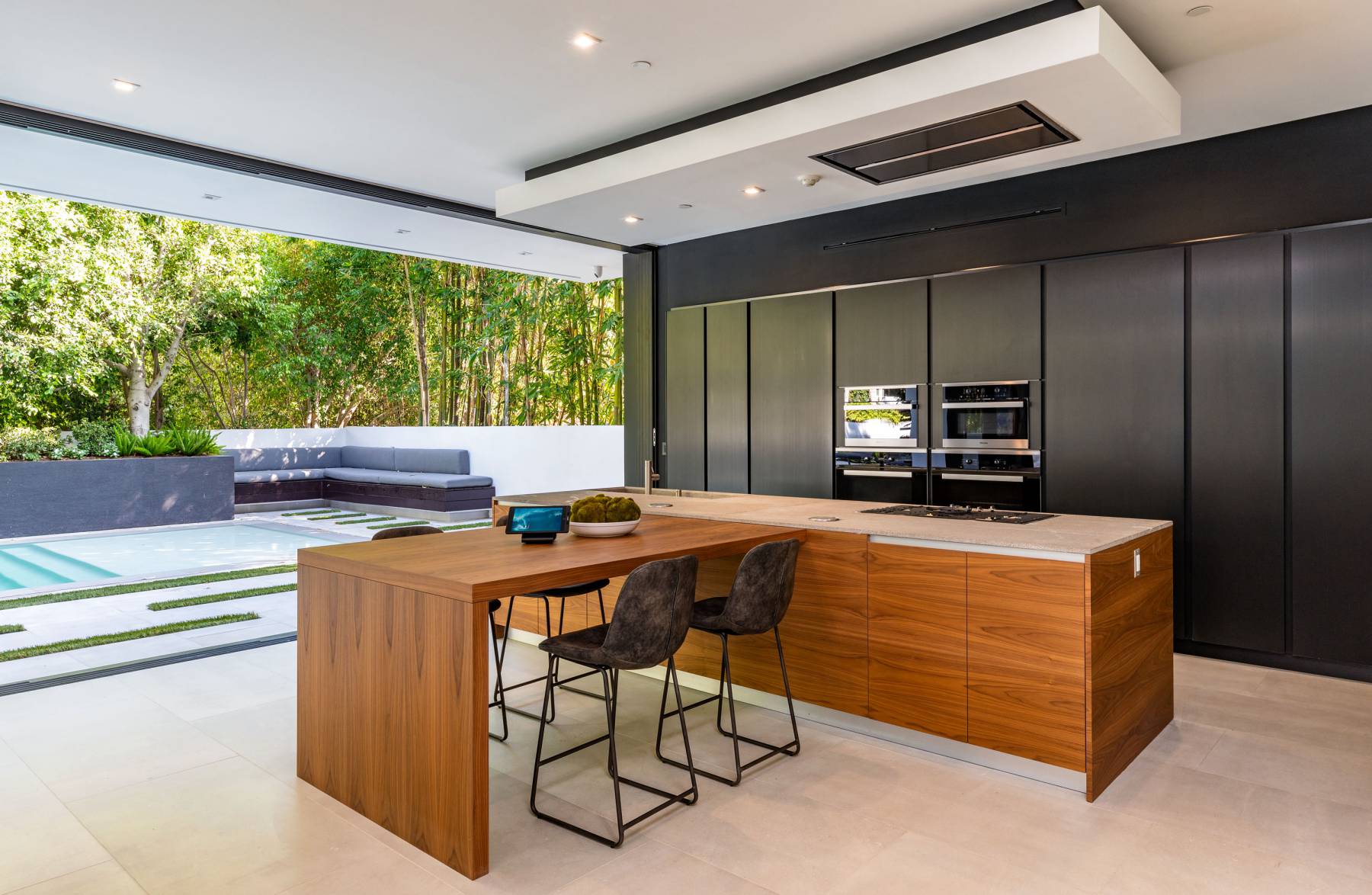 2 | A series of plain black kitchen cabinets add to the luxury of the kitchen's open space. Sierra Alta Modern Home in Los Angeles by CLR Design Group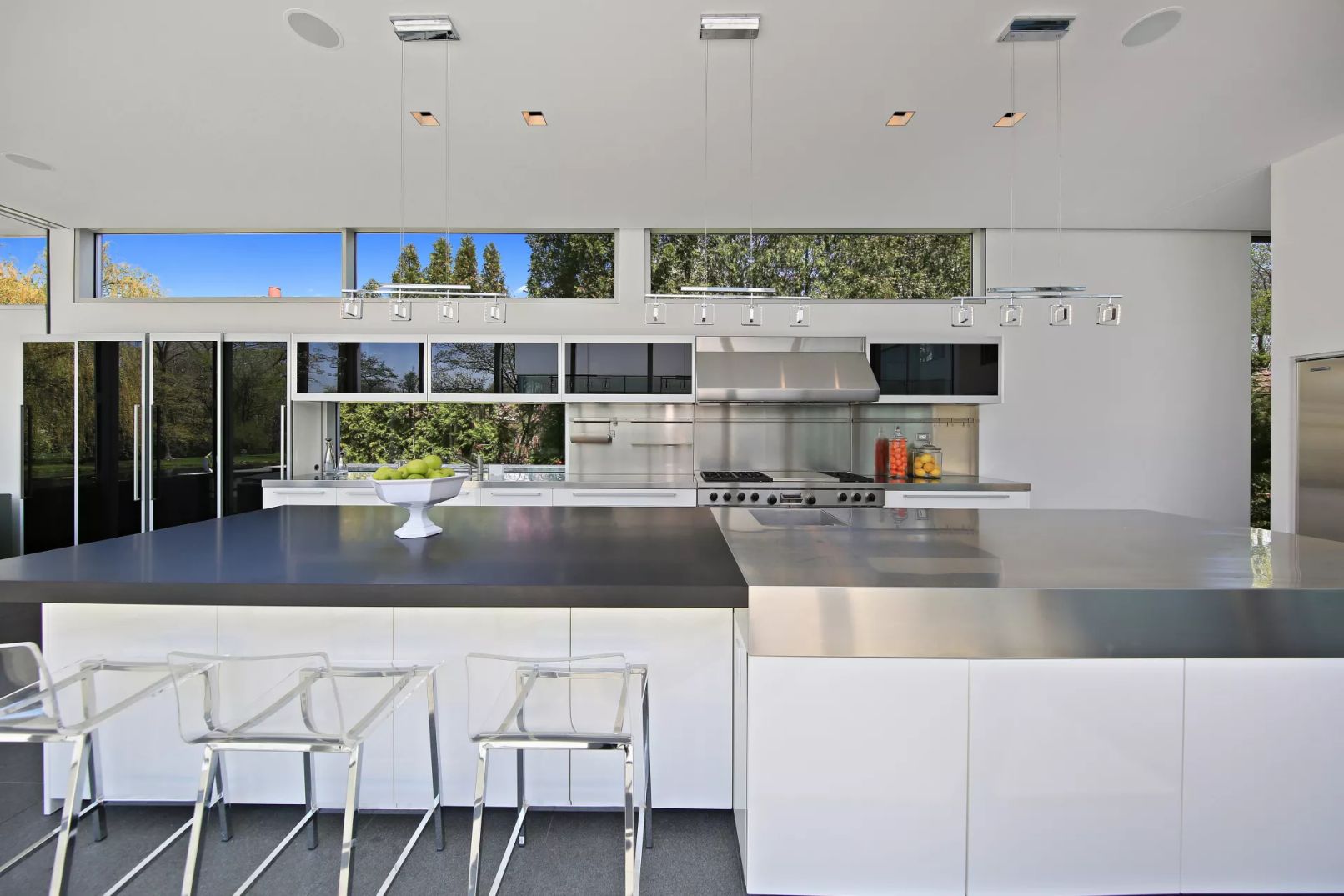 3 | It gives the kitchen a modern and youthful feel by using furniture with glossy paint and bright metal. Stunning Cutting Edge Hinsdale Modern Home in Illinois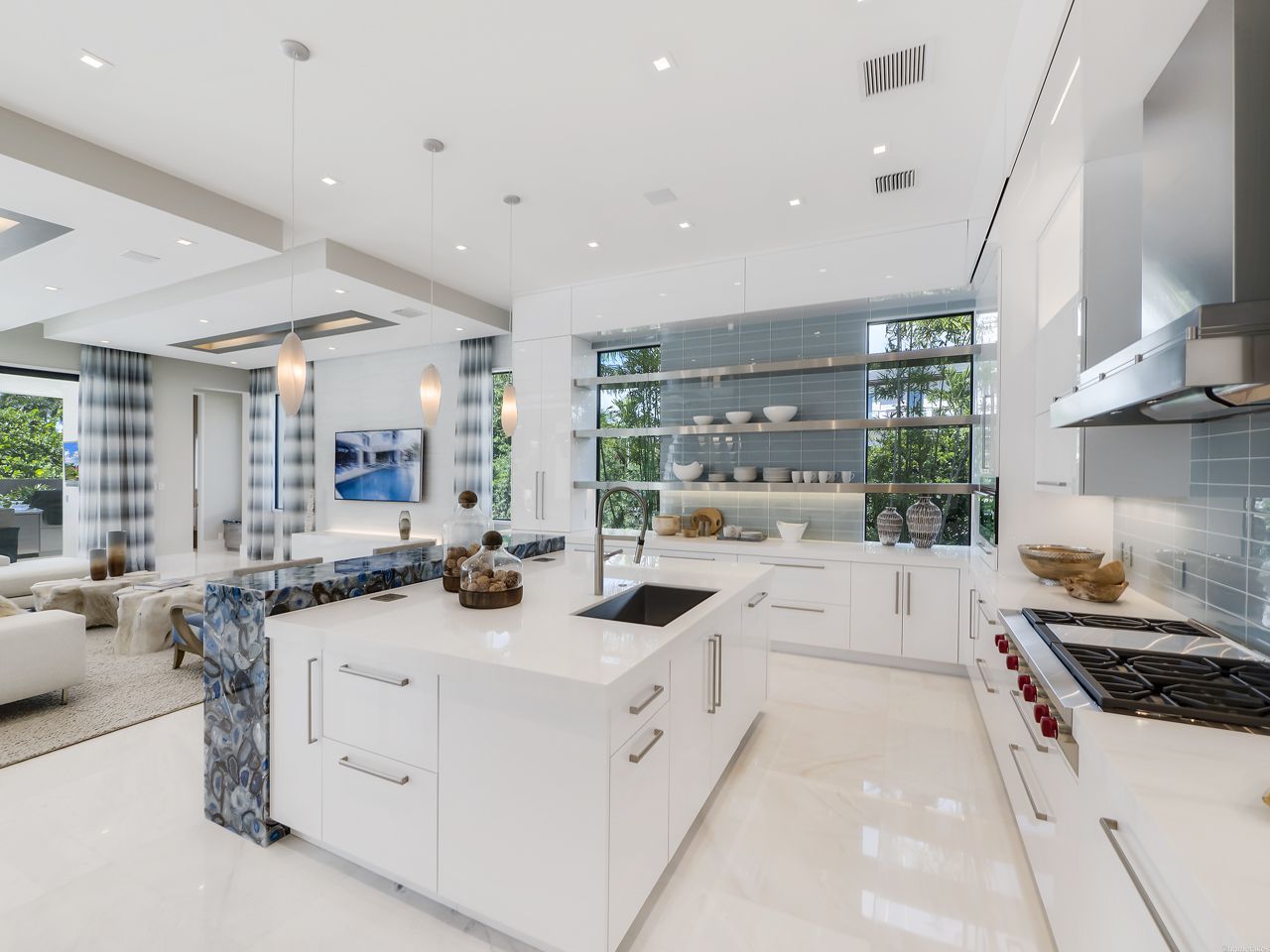 4| With frequently used items arranged on shelves and a row of cabinets to help keep the kitchen tidy, you'll always feel at ease in this streamlined kitchen. Modern Coastal-inspired Maya Palm Drive Home in Boca Raton, Florida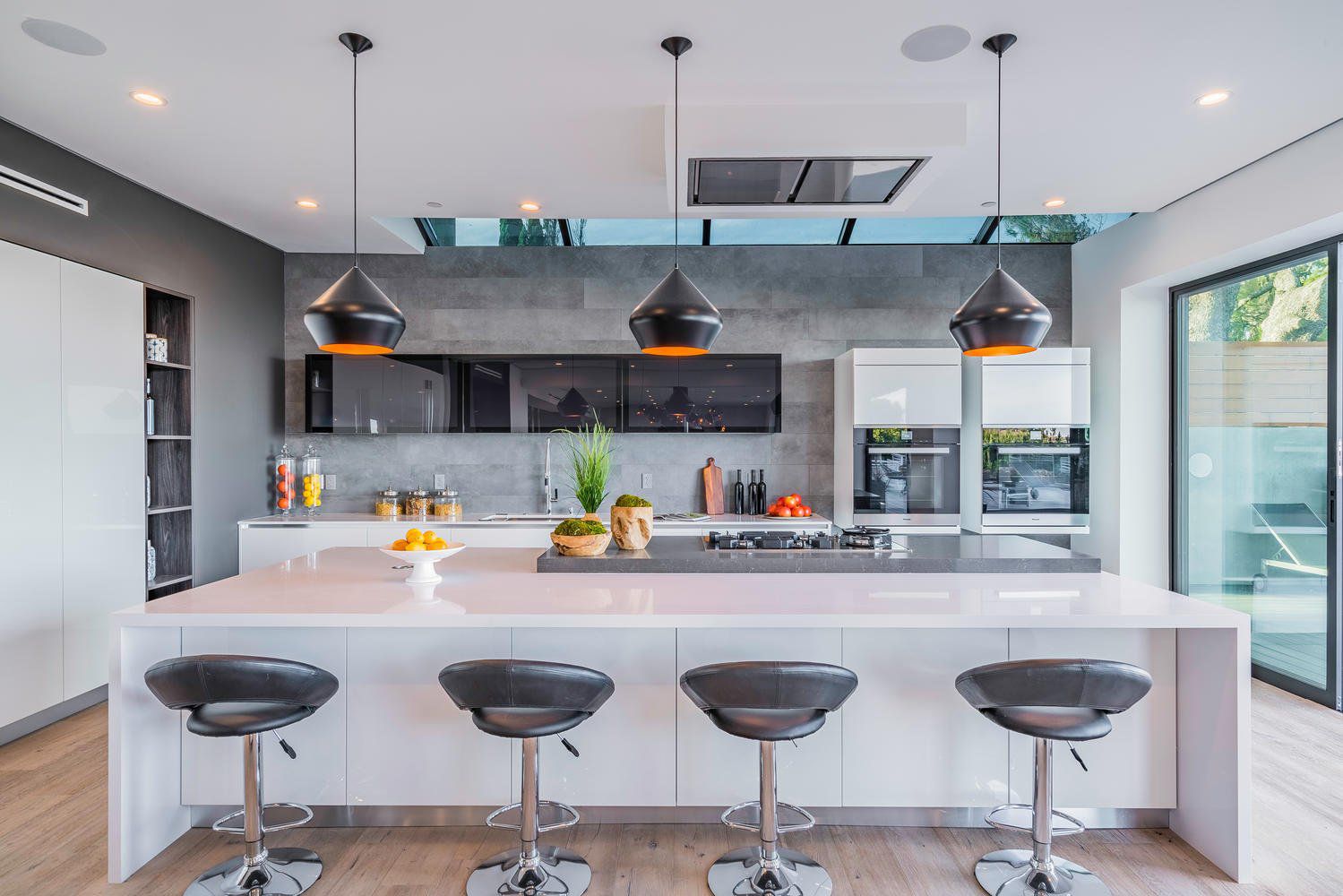 5 | With a color combination of chairs, pendant lights, and gray tiles on the wall, this modern kitchen is truly unique. Furthermore, the black glass kitchen cabinets are a focal point in the space. Elegant Roscomare Road Modern Home in Los Angles
More Ideas for Living Room: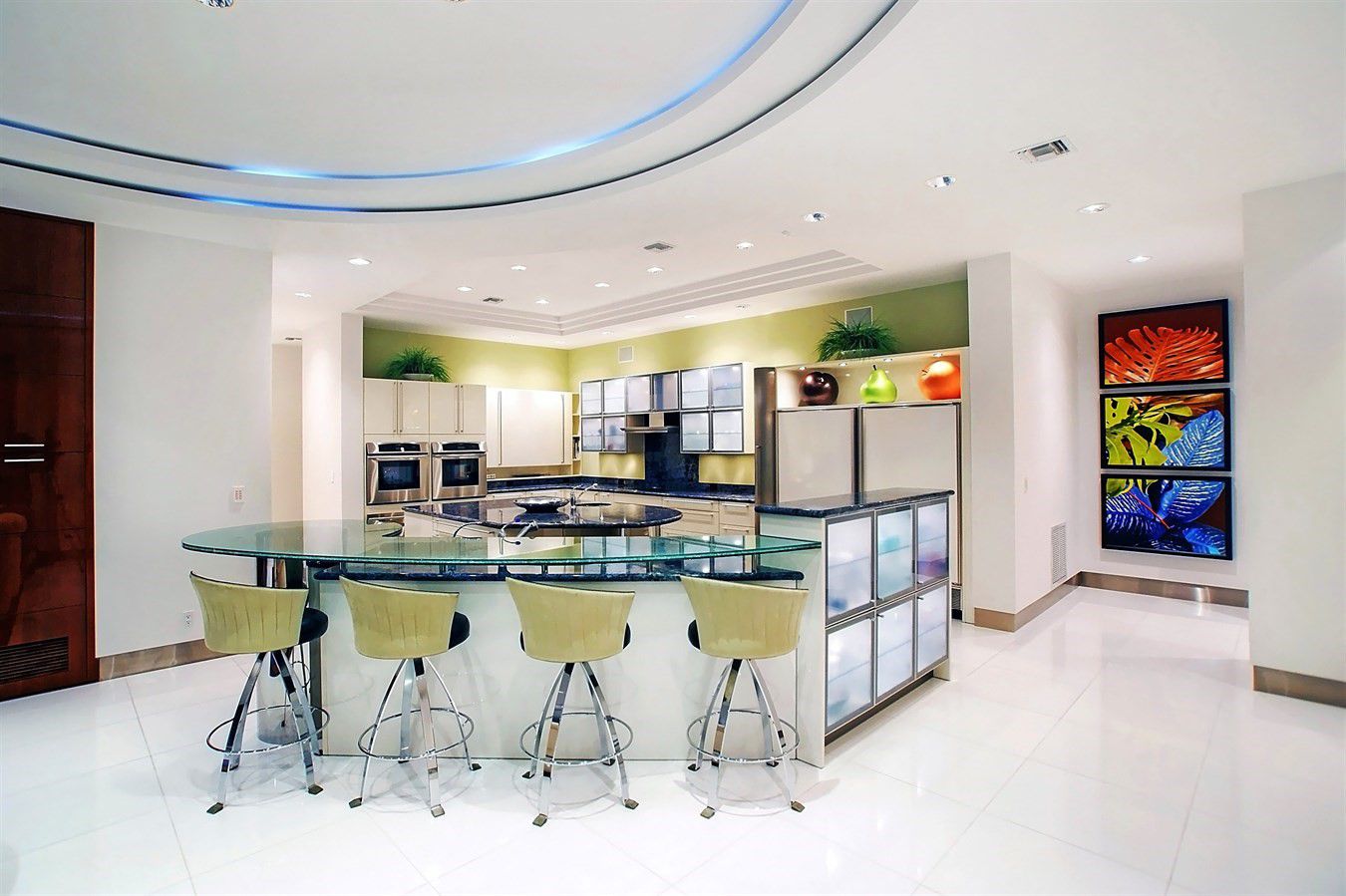 6 | Use a glass island and blue paint above the cabinets, as well as a variety of vases, to create a vibrant space. Magnificent Coquina Way Modern Home in Boca Raton, Florida by Tom Benedict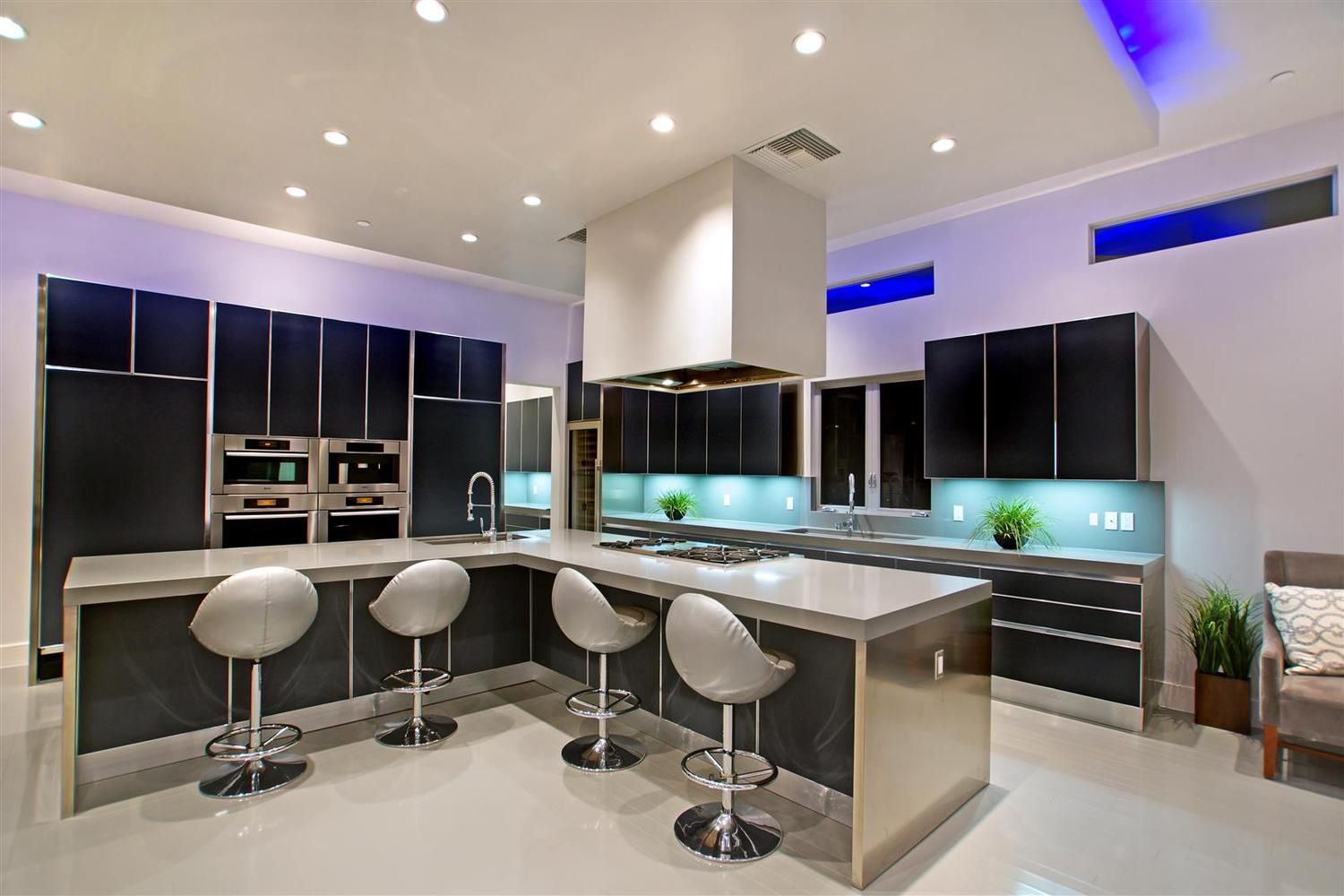 7 | The addition of some beautiful small trees, as well as the integration of appliances into the kitchen cabinets, create a modern and fresh kitchen space. Fabulous Meadowhawk Lane Modern Home in Las Vegas by Mark Tracy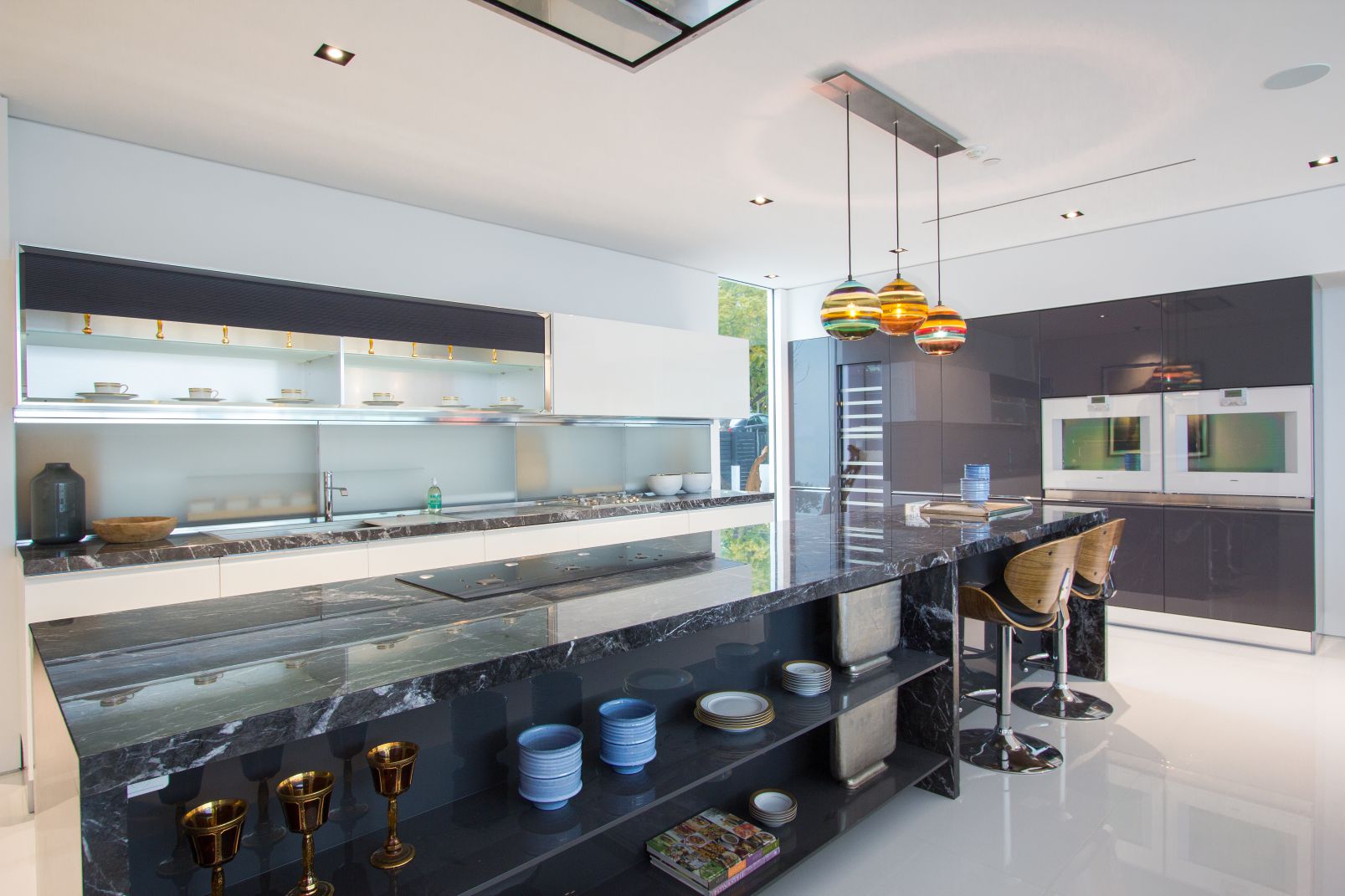 8 | The kitchen's attractiveness is demonstrated by the black marble island and stylized pendant lights. Sublime Chalette Drive Modern Home in Los Angeles with endlessly views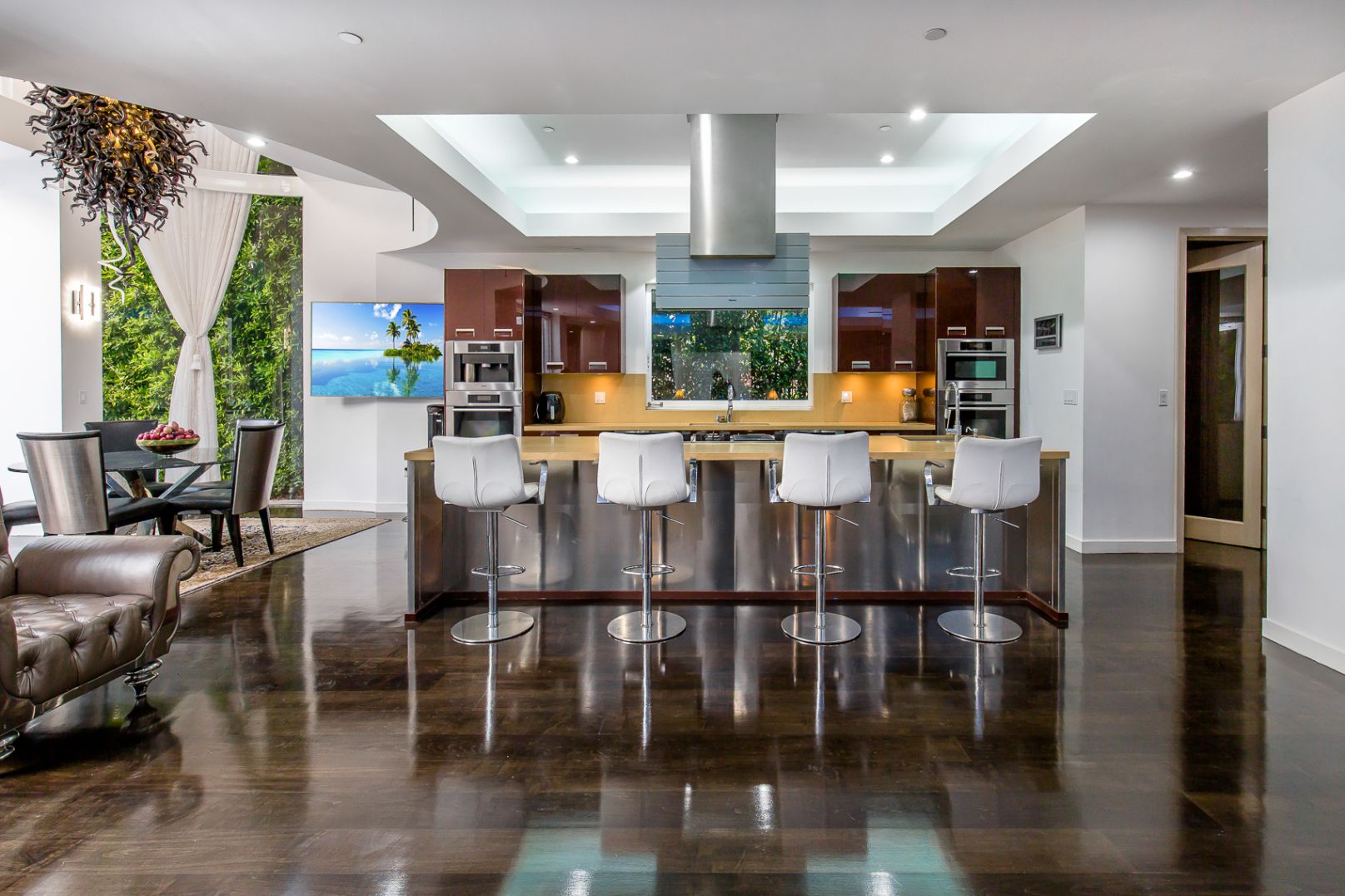 9 | The use of brown kitchen cabinets with shiny materials, which really matches the color of the floor, reflects the investment in the room's design. Stunning Georgina Avenue Modern Home in Sata Monica, California
More Ideas for Bedroom: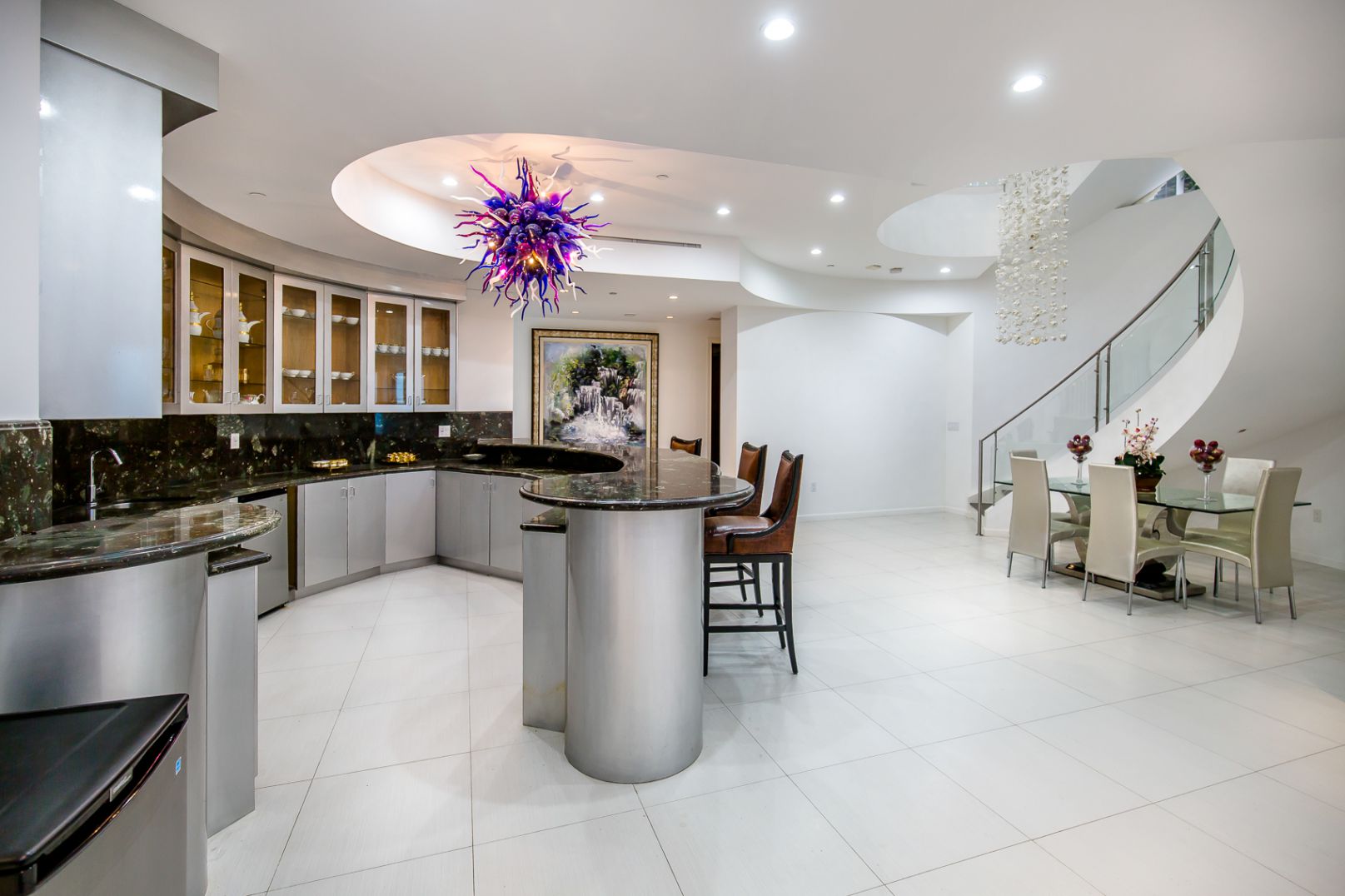 10 | The kitchen is stylized with a connecting design between the island and the kitchen area, separating the kitchen from the rest of the house. Stunning Georgina Avenue Modern Home in Sata Monica, California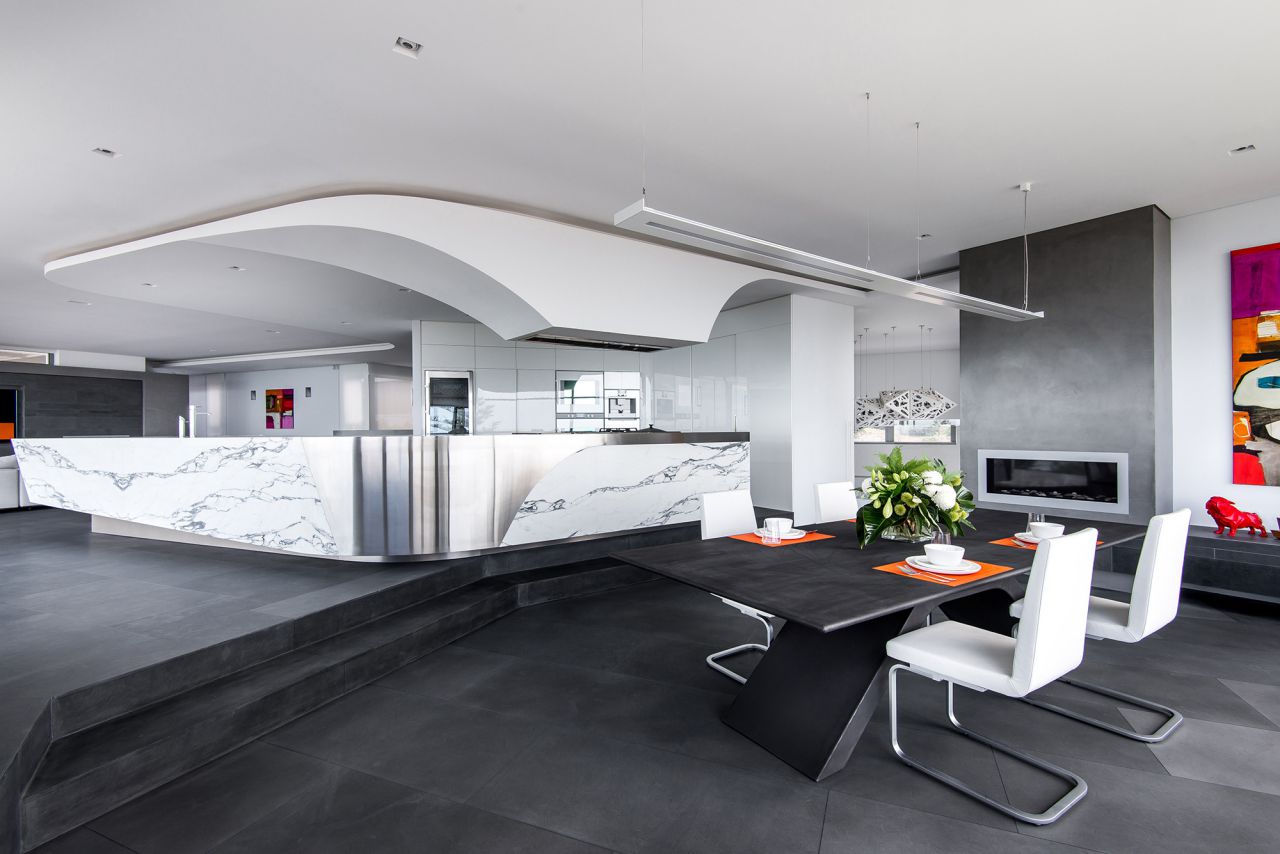 11 | A stylized range hood is a great way to add interest to a large kitchen. Trigg Modern Home in Australia by Hillam Architects – A stairway to beachside heaven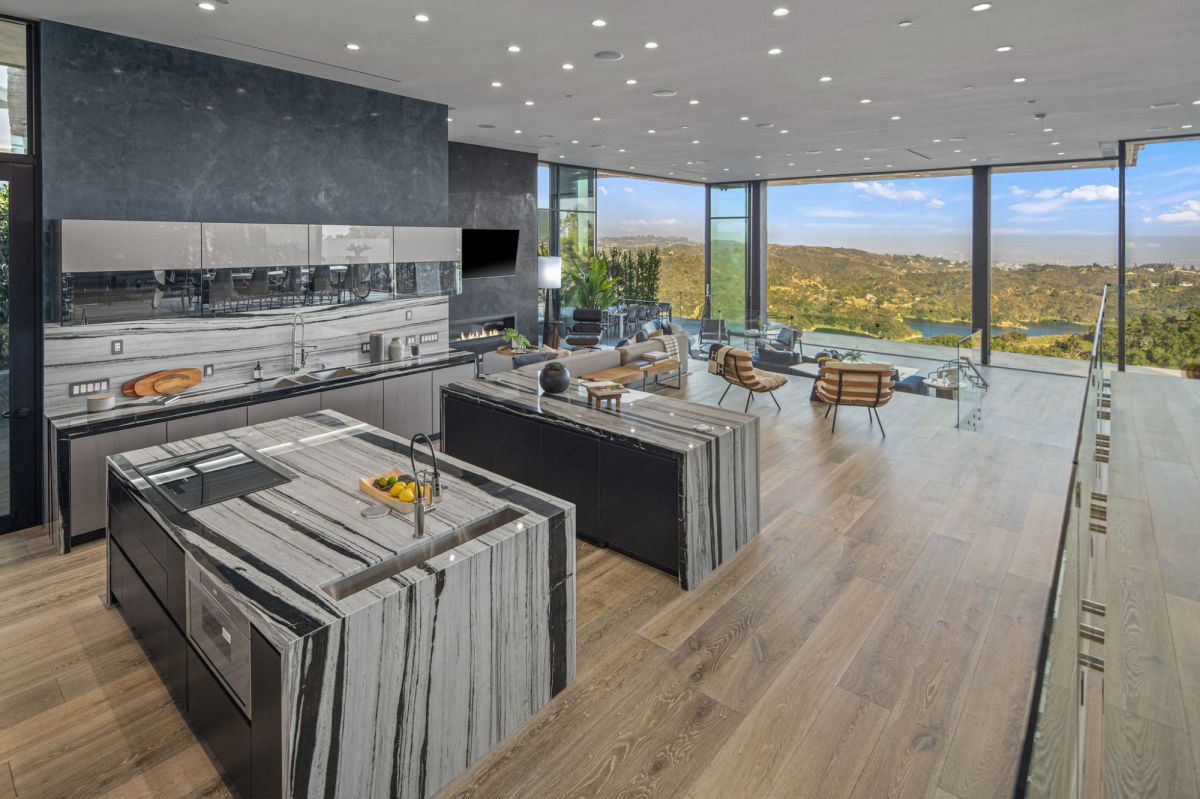 12 | Modern kitchen with a unique color scheme of gray tones and gleaming materials, bringing light into the space and making cleaning a breeze. Brand New Los Angeles Architectural Masterpiece hits Market for $19 Million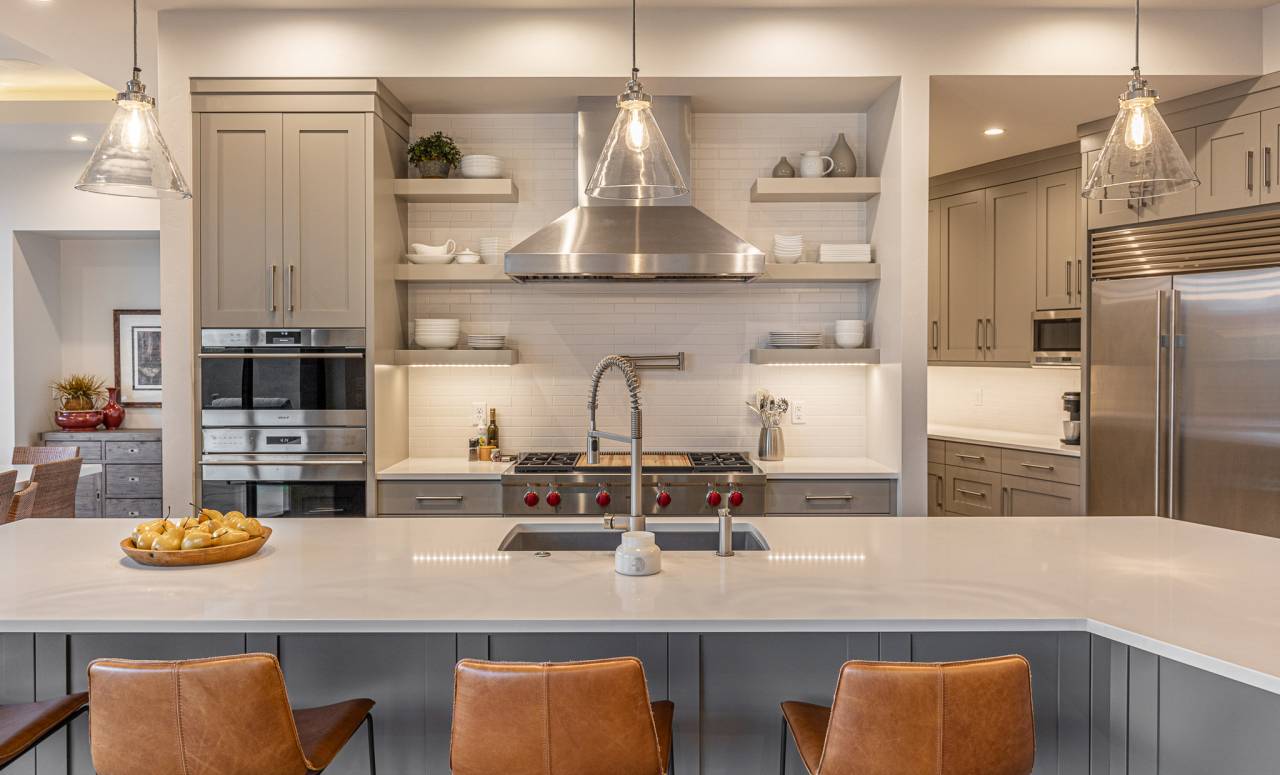 13 | The kitchen cabinets and storage rows are strategically placed to make the space look neat. Anasazi Hills Residence in Salt Lake City, Utah by McQuay Architects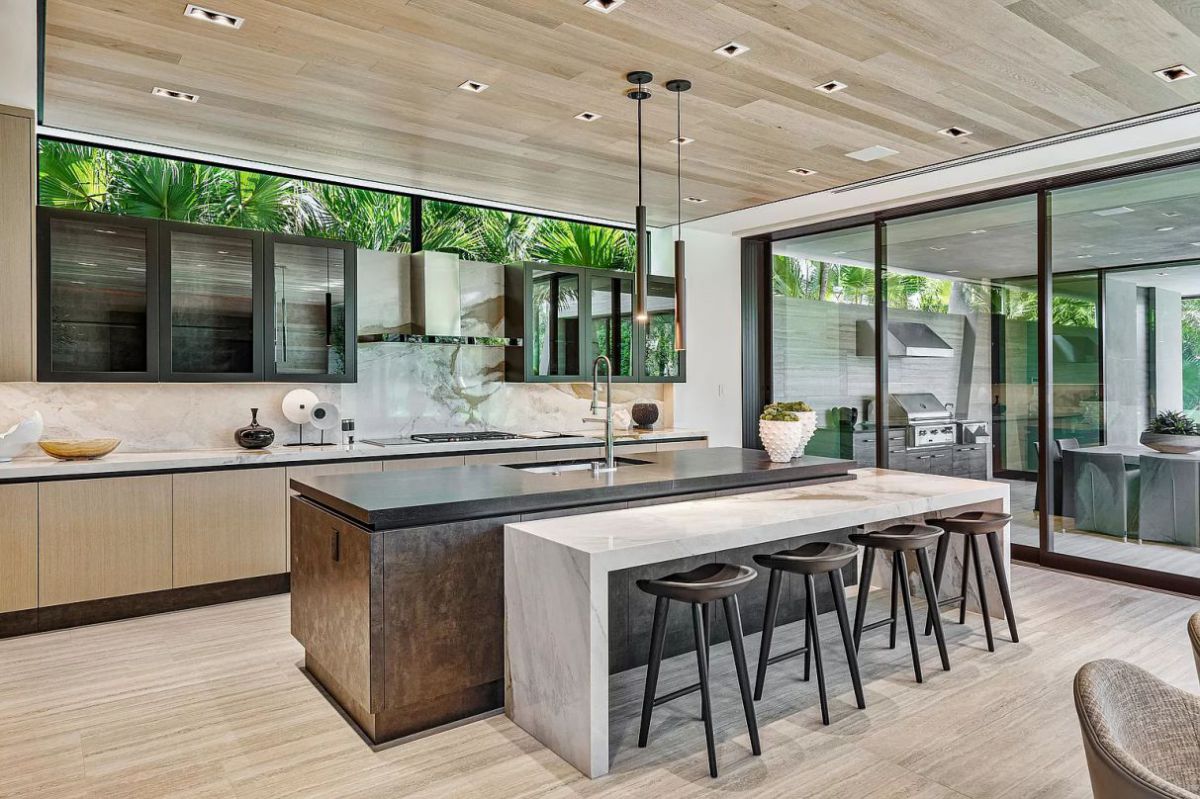 14 | The unique design of the kitchen is created by the use of two opposing color tones. Anasazi Hills Residence in Salt Lake City, Utah by McQuay Architects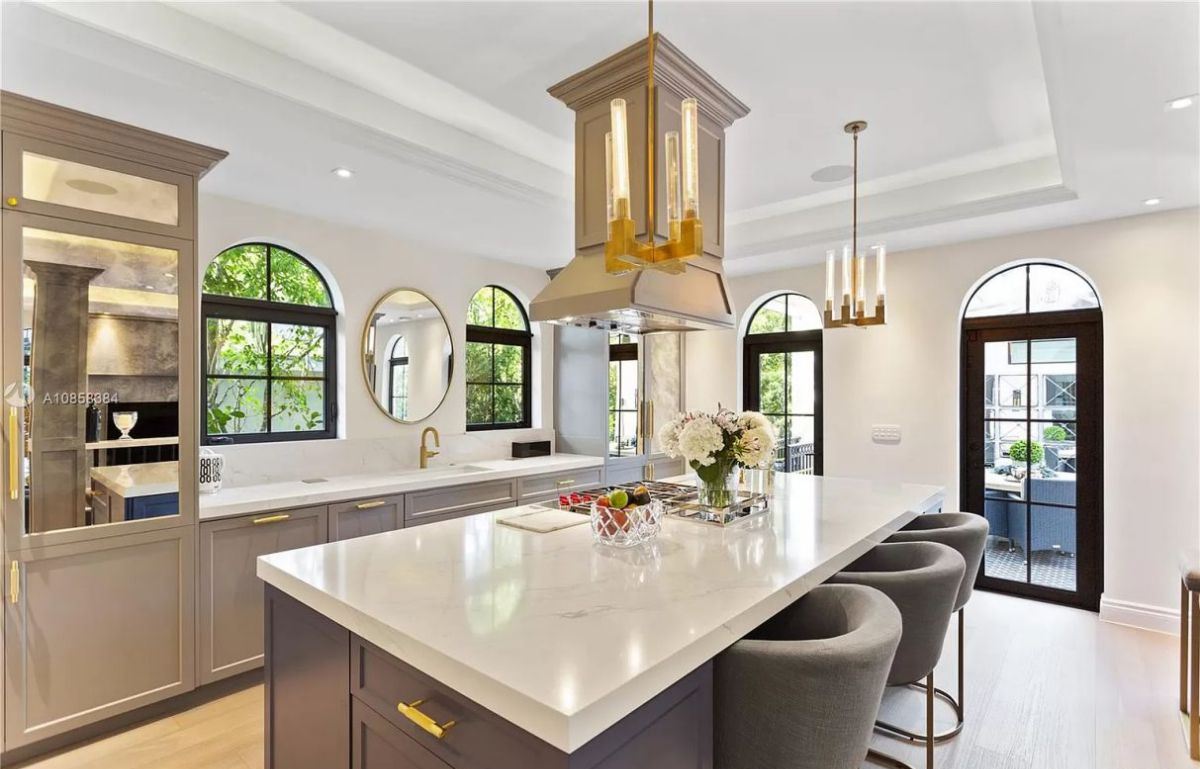 15 | If you didn't notice the other details in the room, you wouldn't think this was a kitchen design. This is a truly one-of-a-kind and inventive design. European Villa in Miami Beach with Luxury Finishes for Sale at $5.5 Million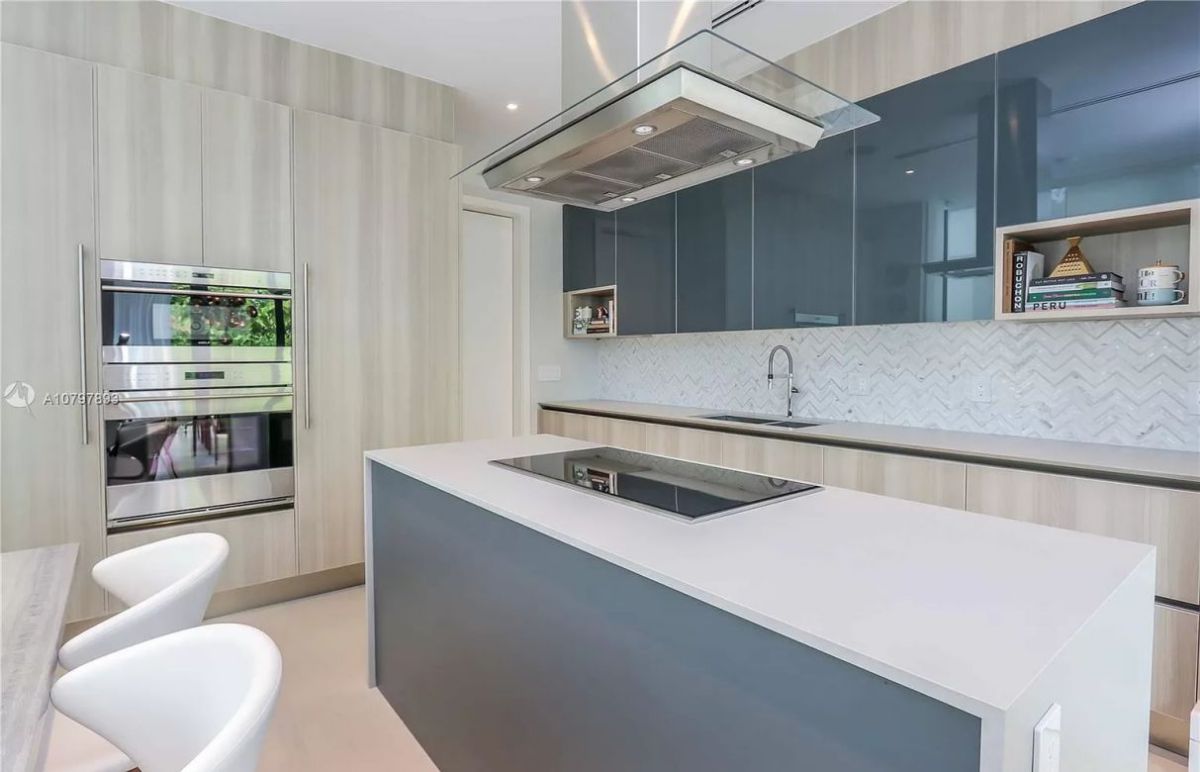 16 | The structure of the kitchen and the kitchen cabinets demonstrate a modern kitchen with a simple style. The use of light color tones and glossy materials also adds to the room's airiness. Buttonwood Drive Modern Home in Key Biscayne on Market for $4.2 Million
---
Thousand of high quality images of Kitchen and more you can see at Kitchen Gallery.