Date of Publishing:
In a luxury kitchen, the island is always the focal point. Because it is very convenient to prepare a multi-course meal in a clean kitchen, and it can be a relaxing environment for any gathering event. There are a variety of island designs available, ranging from shaped to colored. You can take one of these 35 kitchen island ideas in this article into consideration. There are thousands of other fantastic home design ideas at LUXURY PHOTO.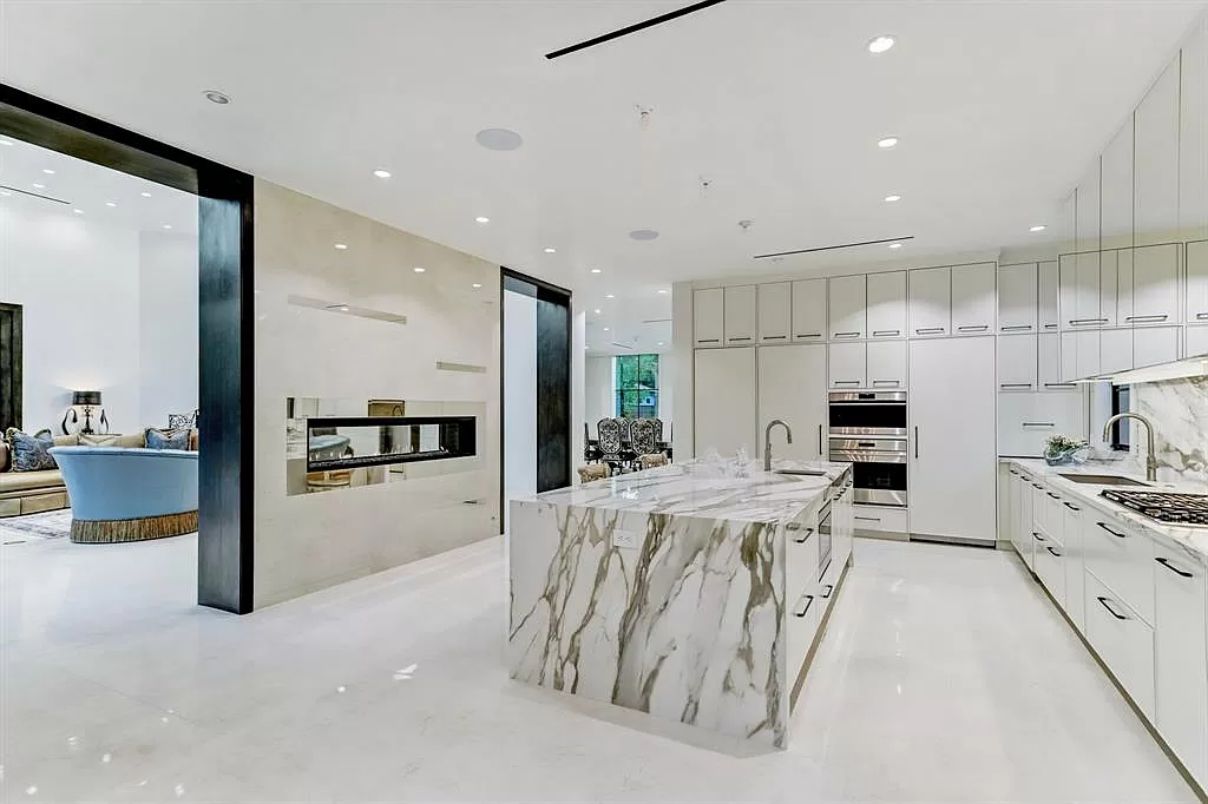 1 | Many people prefer the marble island because it brightens the room and is easy to clean. Breathtaking Texas Modern Home in Houston for Sale at $4.9 Million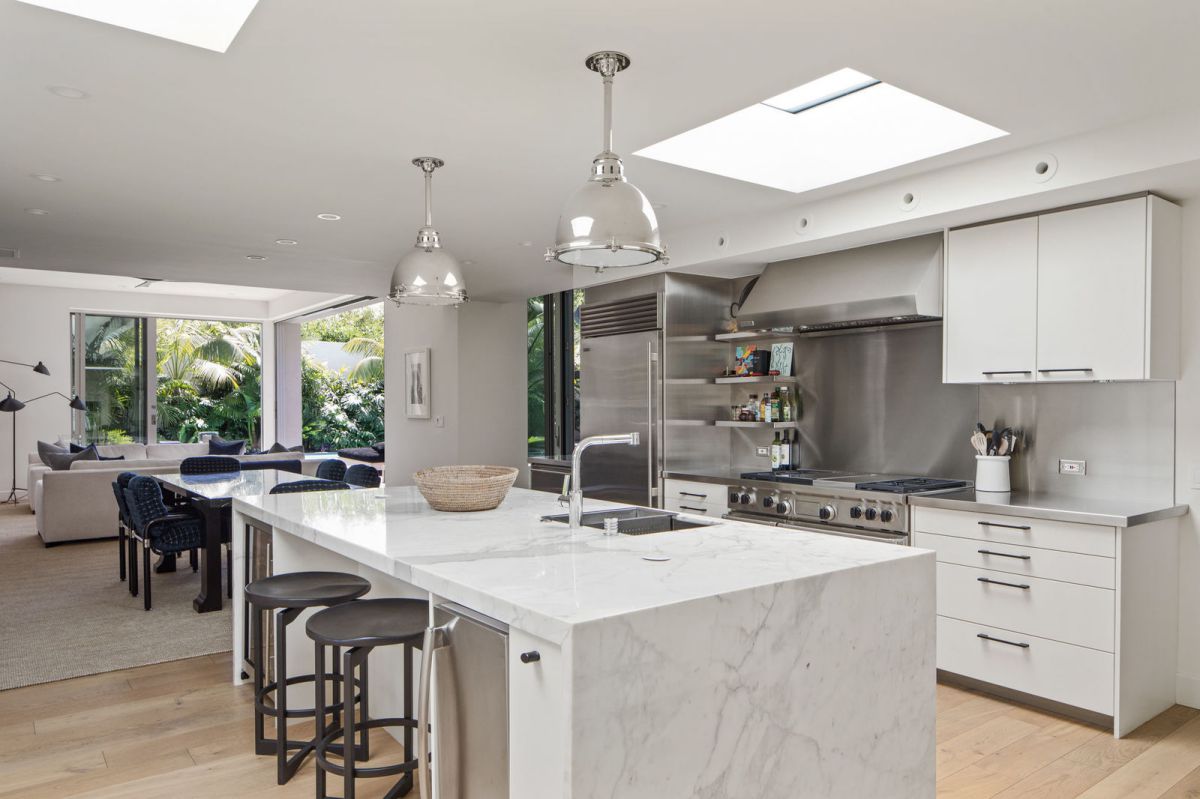 2 | Designers added two barstools to the kitchen island to help homeowners feel less tired while preparing meals. This area can also be used as a family breakfast bar. Perfect Beverly Hills Mid Century Modern Home Asks for $16 Million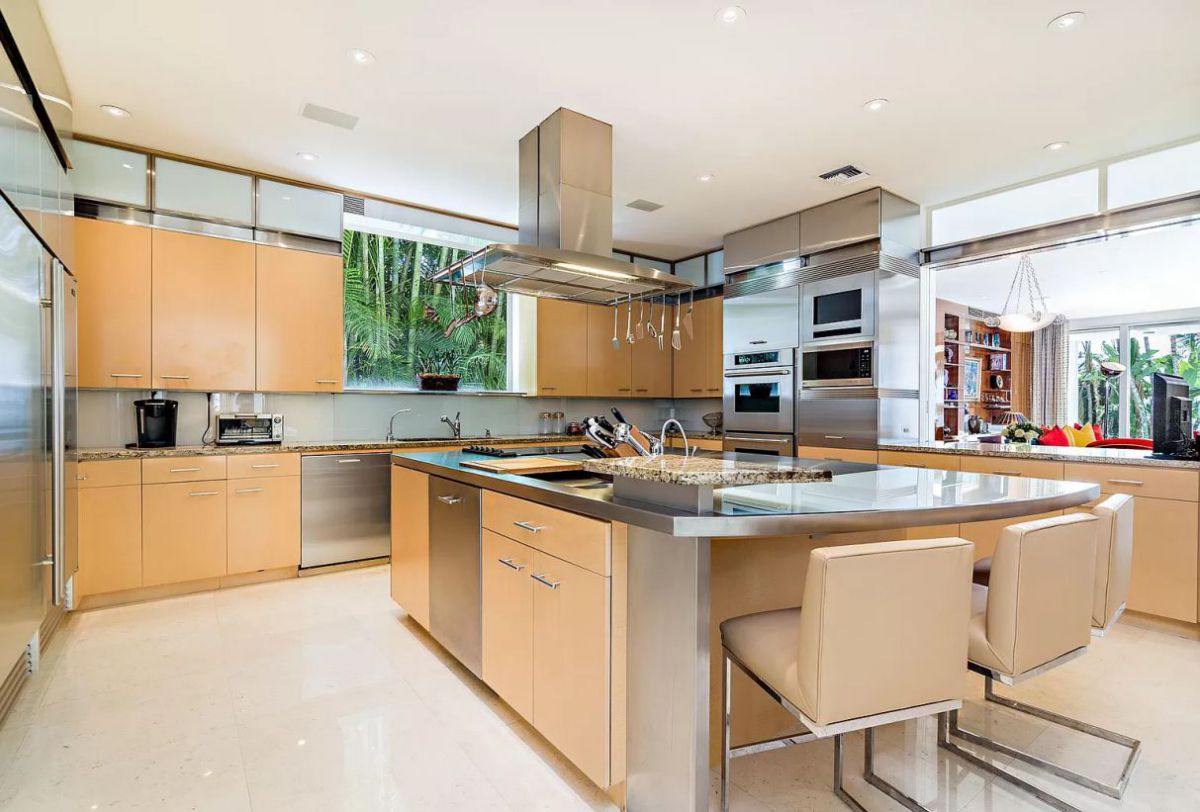 3 | The room becomes bright and functional thanks to the metal-topped island and numerous wooden storage cabinets. $27.0 Million Palm Beach House with Sweeping Views of The Intracoastal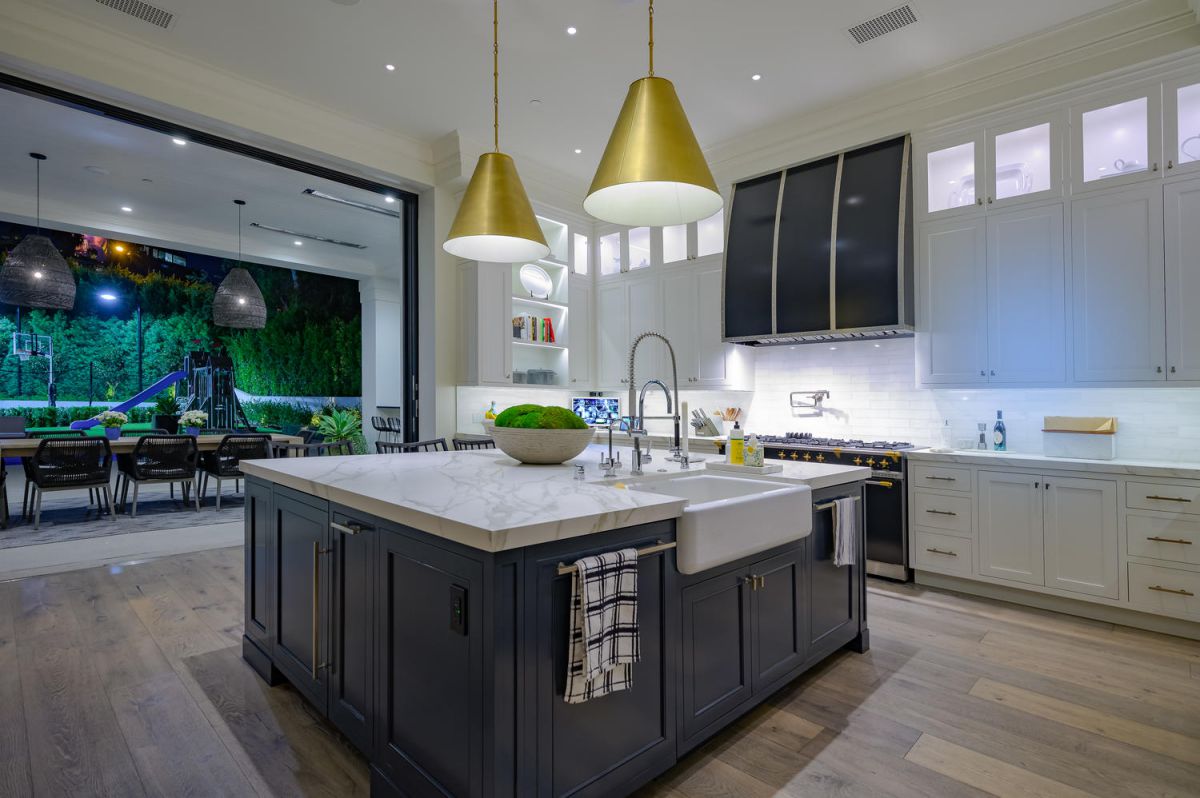 4| The island features striking blue-gray cabinetry, a trendy washbasin, and a marble countertop that blends in with the white walls. Full photos of this Mansion available here Georgian Transitional Home in Beverly Hills hits Market $29.99 Million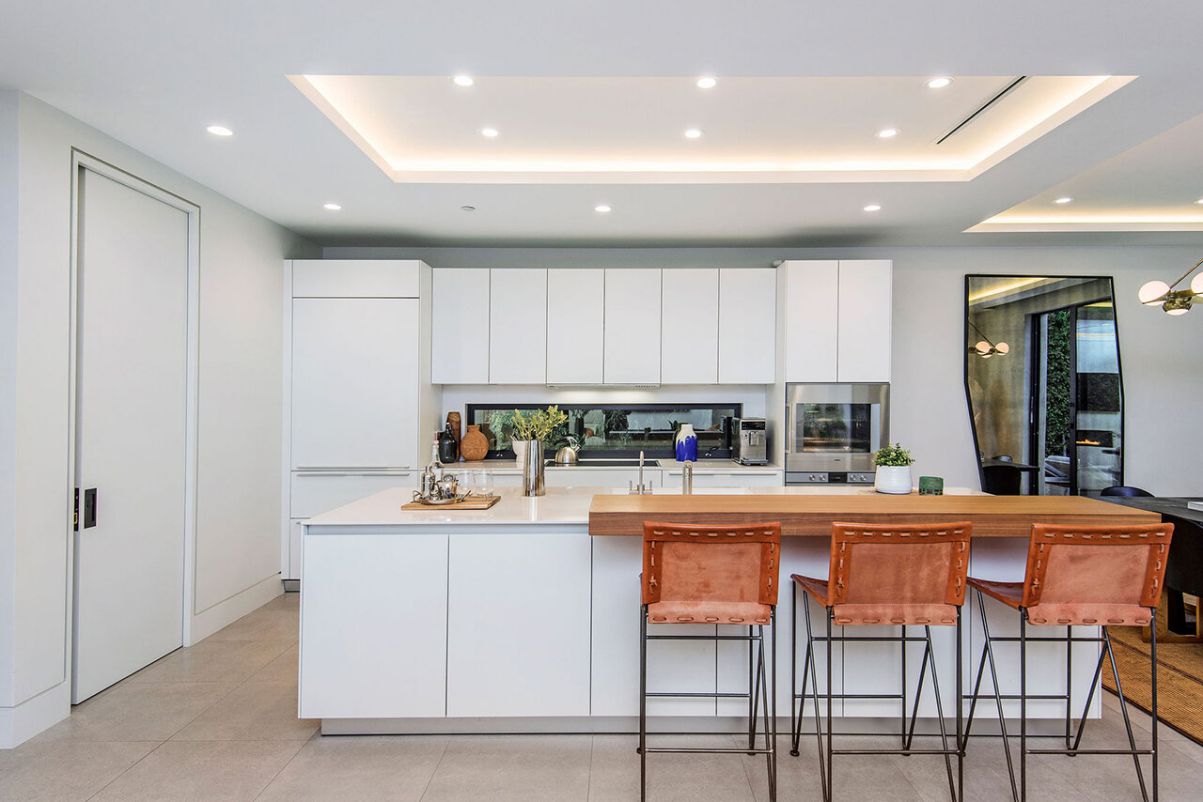 5 |The area for processing and the area for a meal are separated by design and color simplicity, which is accented by floating wood on the island. To get more taste about the mansion at Refined Architectural West Hollywood House for Rent $20,000 per Month
More Ideas for Living Room: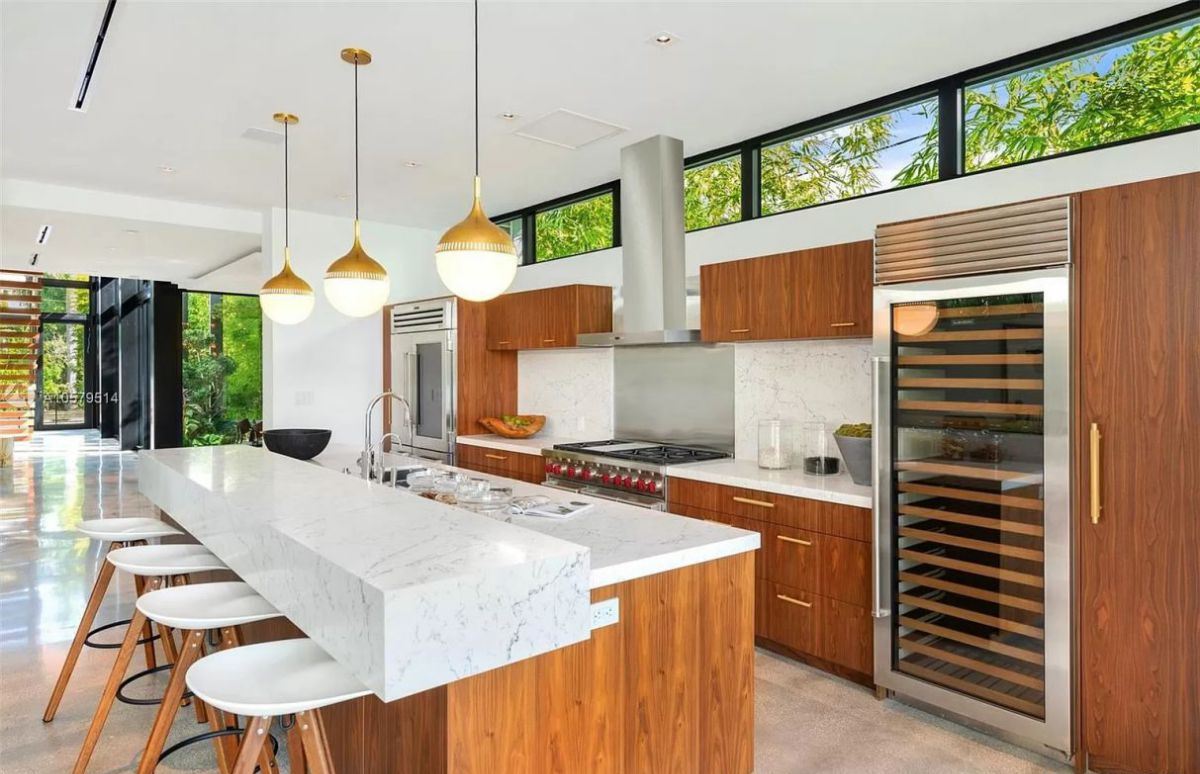 6 |The island, as well as the pendant and chair, are modern and stylish, making you feel like you're being served in a restaurant. 430 West Dilido Drive – An Exquisite Florida House for Sale at $7.2 Million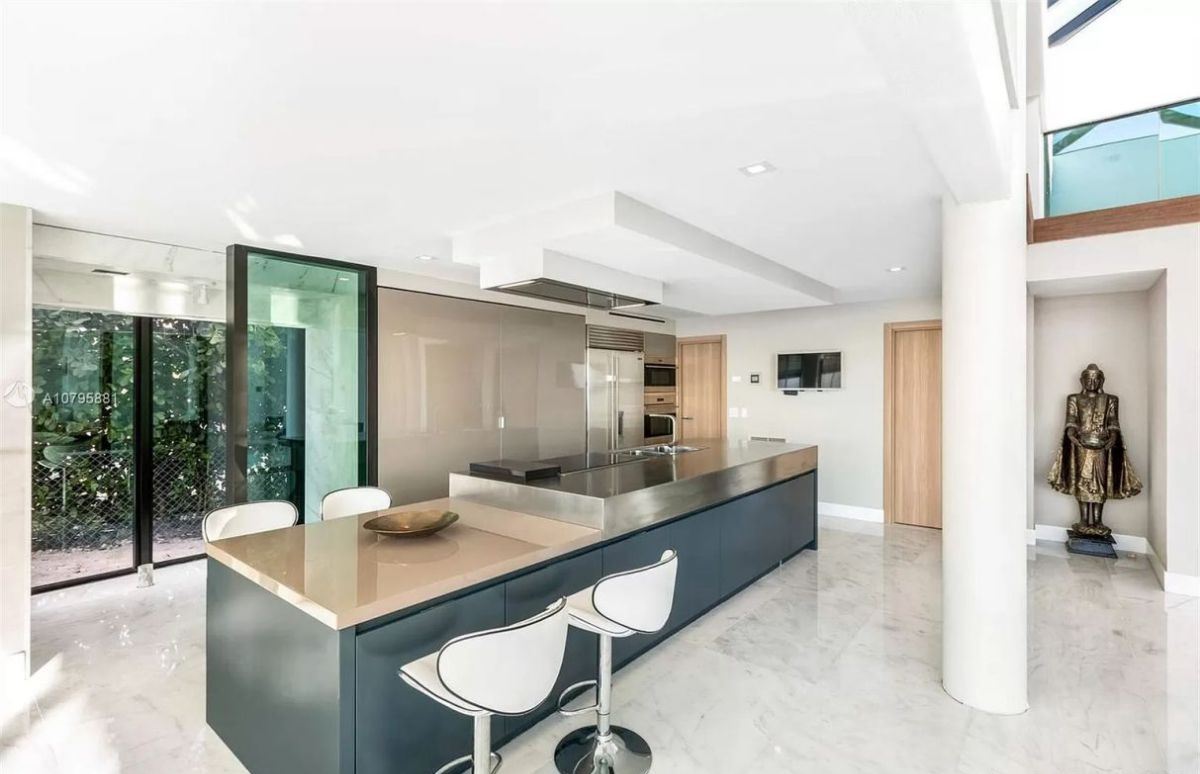 7 |In contrast to the island models above, the processing area is higher than the rest of the area. Miami Beach Florida Brand New Home on Market for $7.8 Million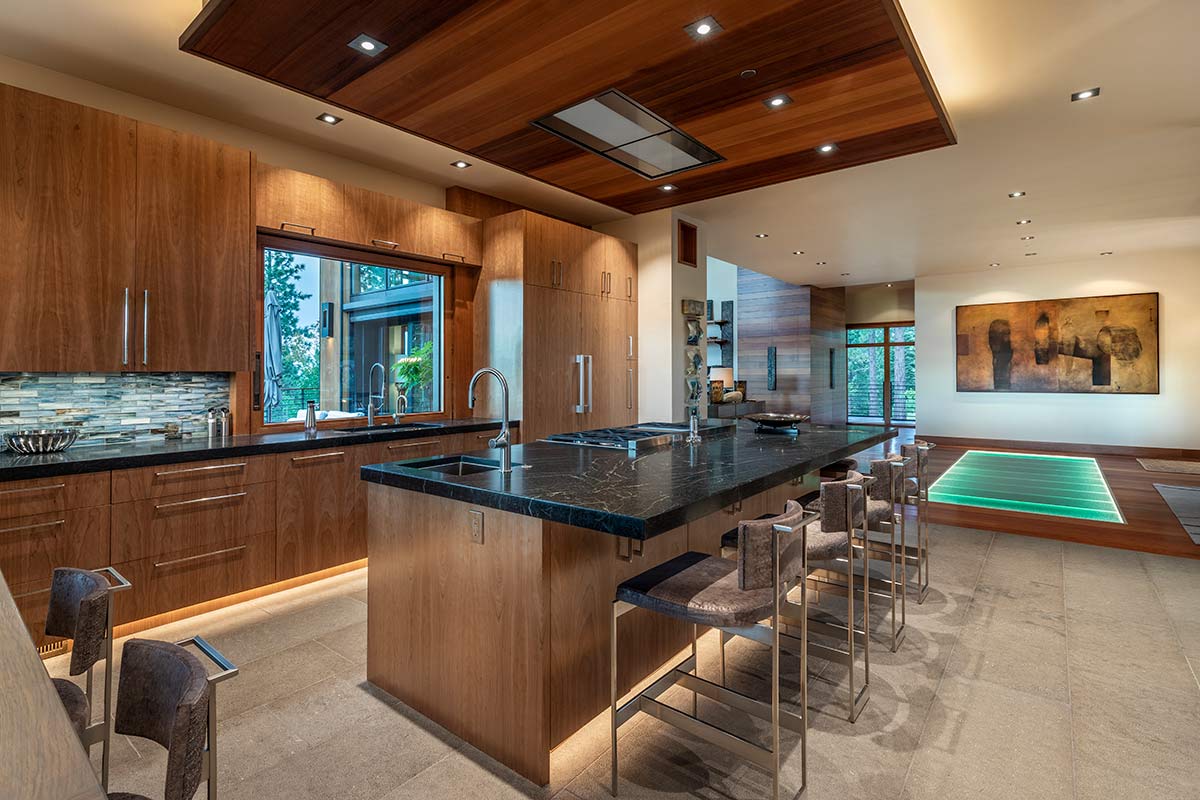 8 | The lights and colors of the island, along with black marble and a dark wooden tone, create a warm and inviting atmosphere in the kitchen. Take a look into this mansion here Martis Camp Home Lot 539 at Cloudcroft Court Listed for $10.5 Million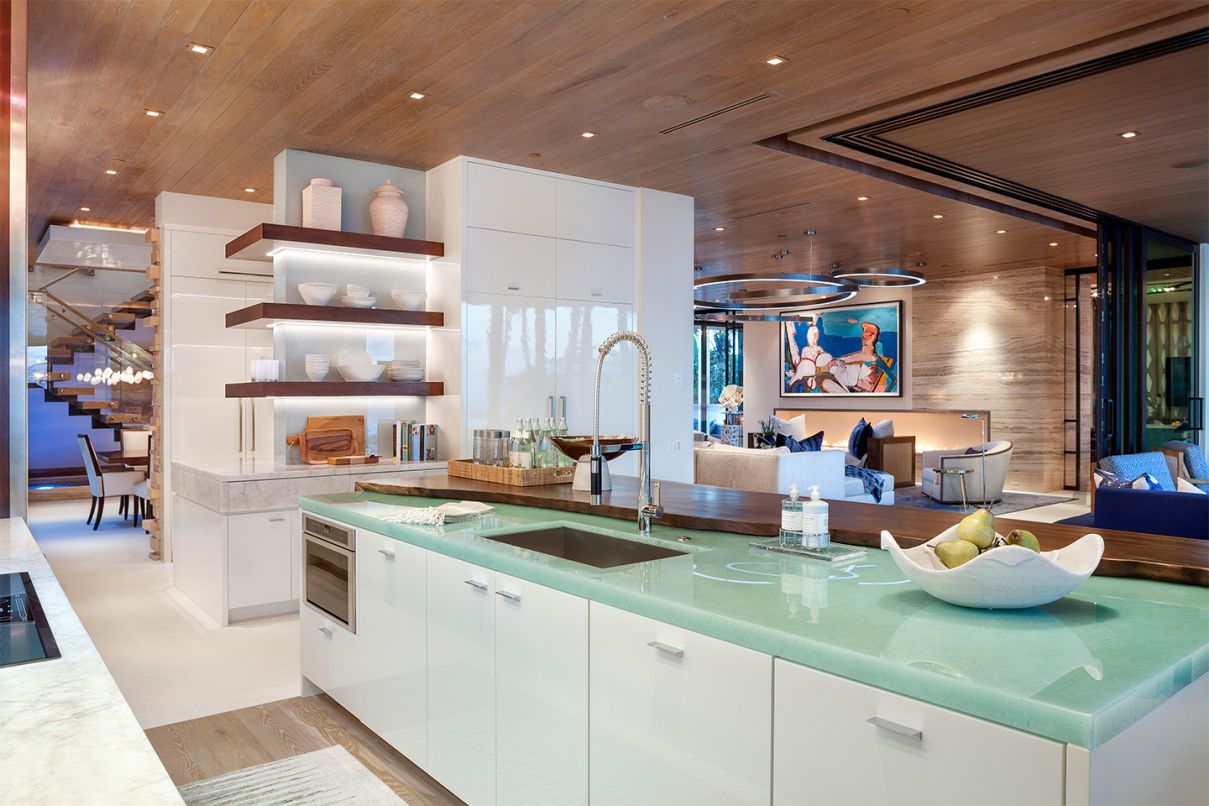 9 | The blue marble adds a splash of color to the kitchen. Stunning Palm Beach House in Florida built by Mark Timothy Inc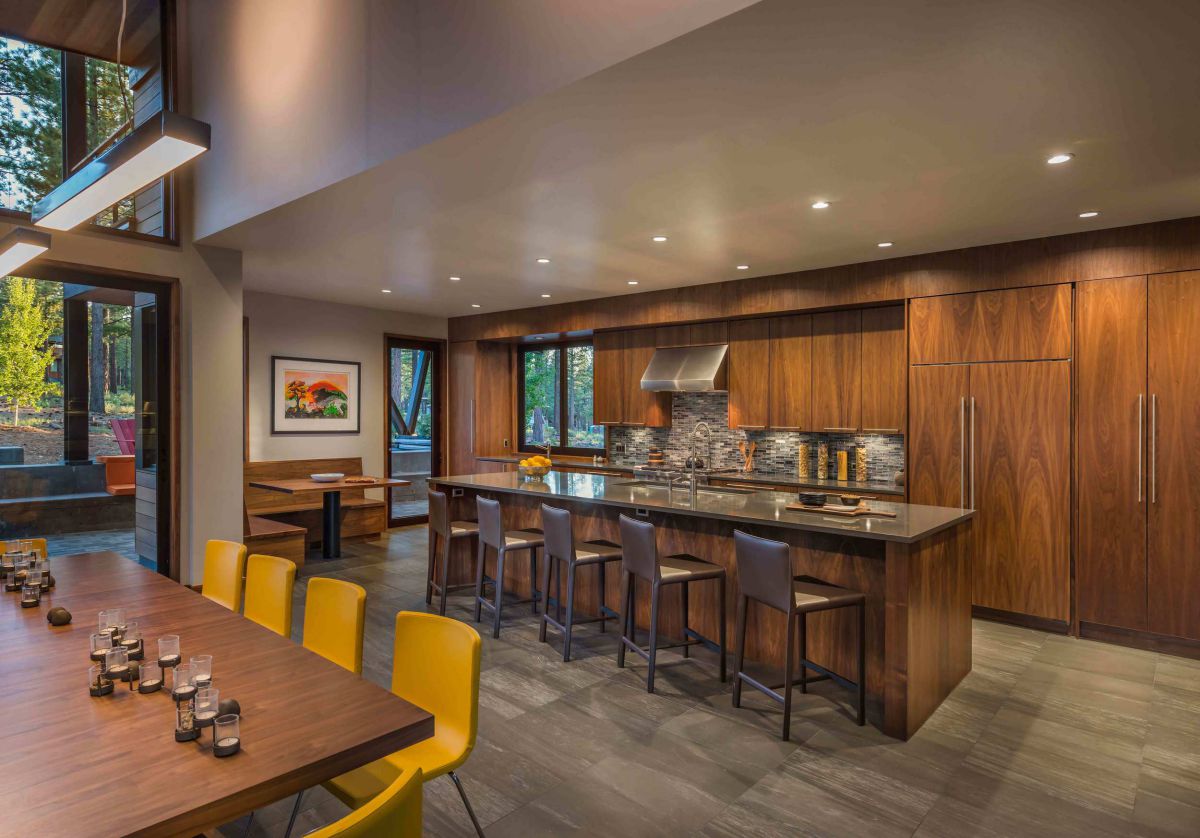 10 | The location and color of the island serve as a separation between the kitchen and the rest of the room. Martis Camp Newhall Drive Home in California by Sagemodern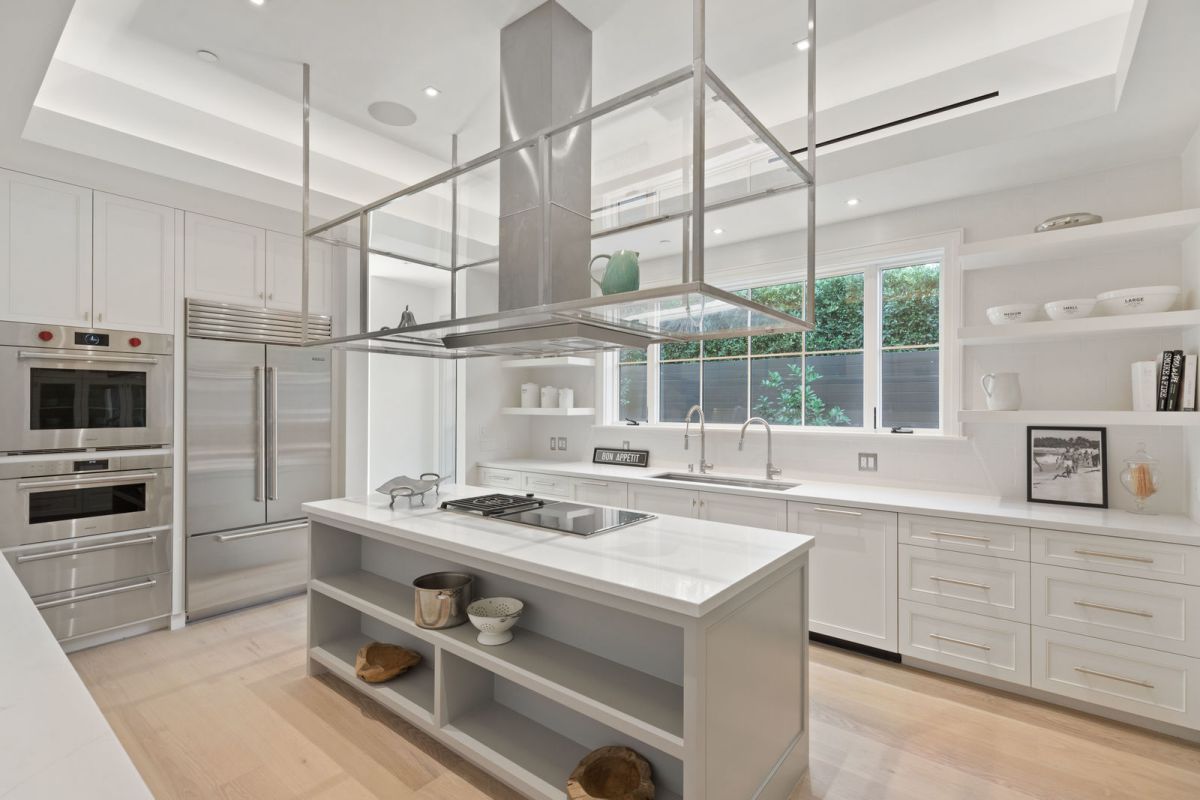 11 | Although it is not particularly large, you will have your own cooking area. Check-in the Mansion here Sophisticated Pacific Palisades New Masterpiece for Sale at $15 Million
More Ideas for Bedroom: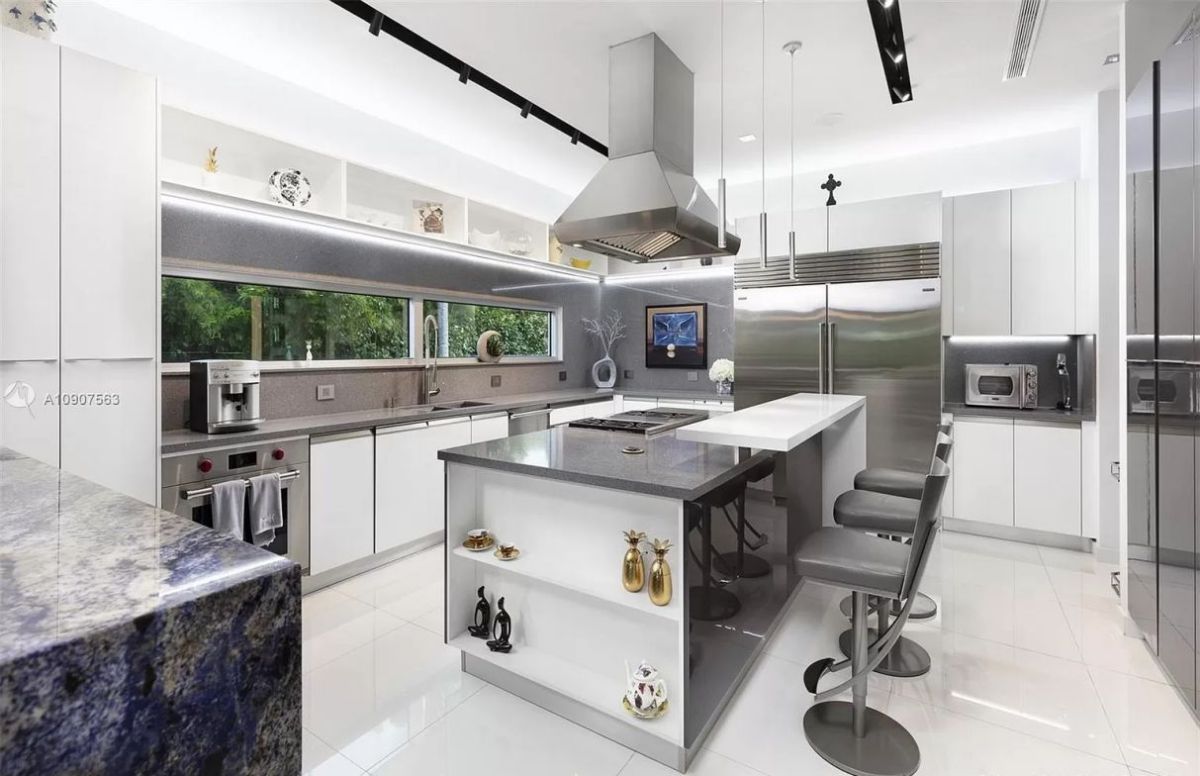 12 | The open shelves on the side of the island can be used to store regular items or decorative areas, adding to the room's neatness and appeal. View more this Mansion at Pinecrest Home Inspired by European Architecture for Sale $4.8 Million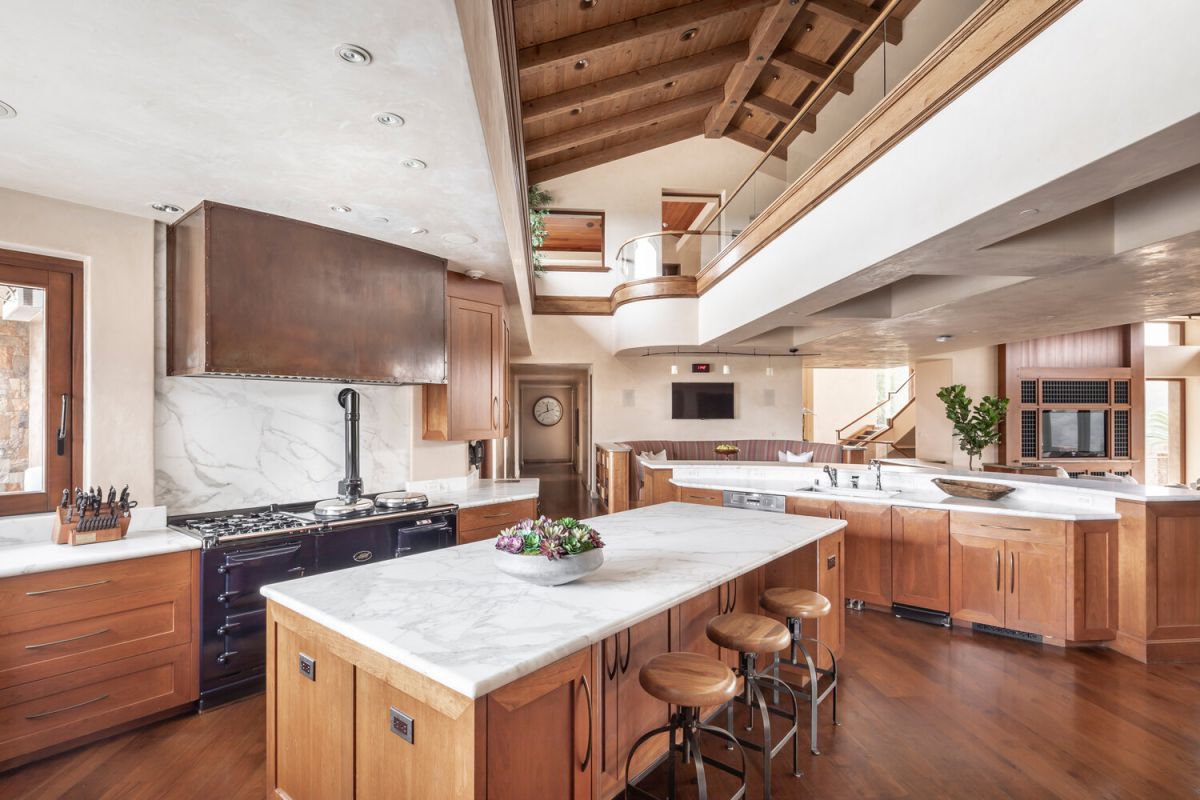 13 | From the simple design to the grip style, the classic style unites the entire island. Unrivaled Silicon Valley Hilltop Estate returns Market for $53.9 Million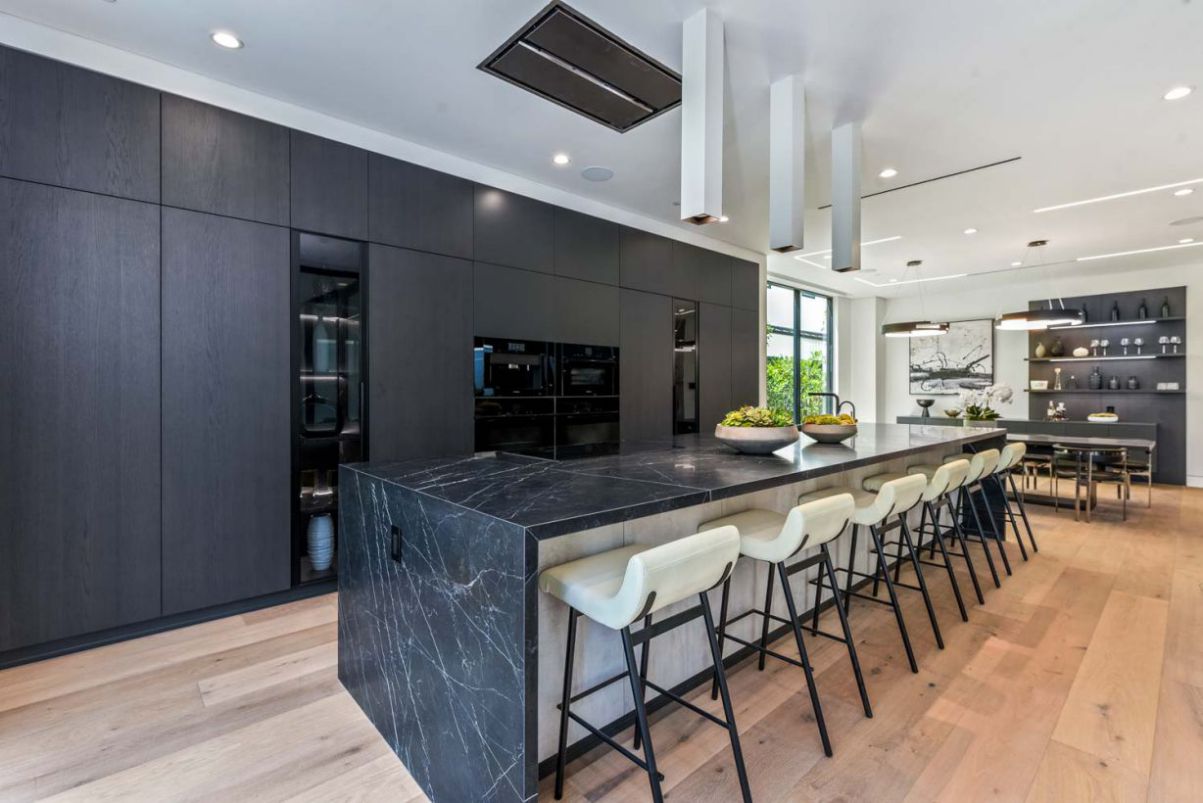 14 | This is the ideal spot for family gatherings. White and black are two contrasting color tones that cover the entire room. Magnificent New Construction Home in Los Angeles asks for $4.3 Million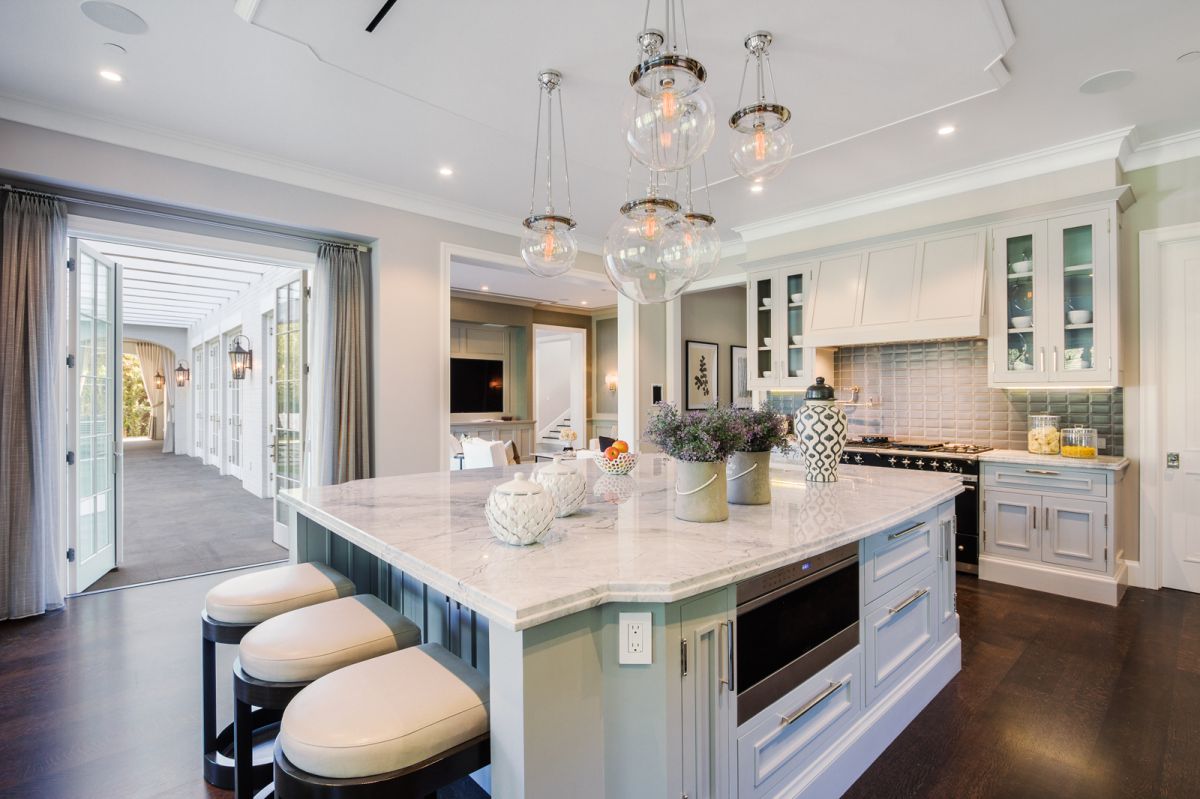 15 | With an angular design and the addition of a microwave or grill, the island area becomes more modern. $19.9 Million Brentwood Park Traditional Home in Los Angeles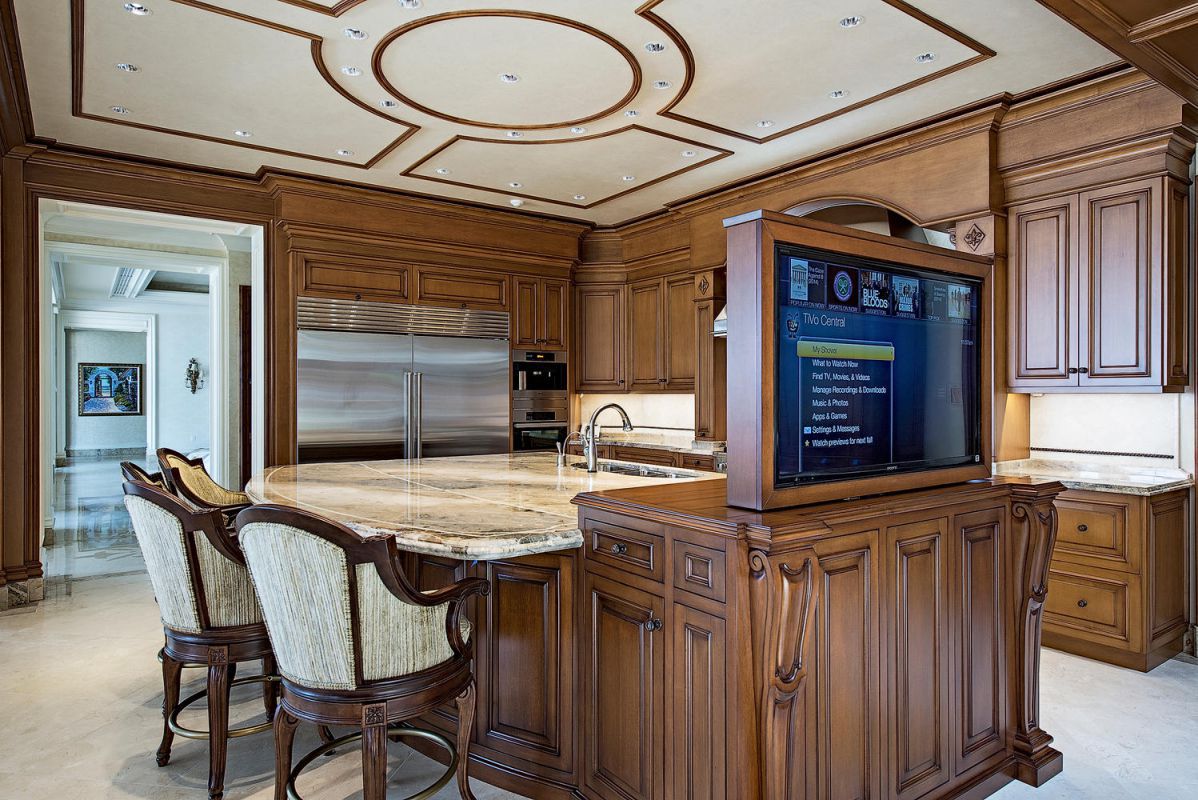 16 | The decorative motifs on the island and the cabinet are the same. With the TV on the island shelf like this, you can easily keep up with the latest news or learn to cook new dishes. A Significant Beachfront Home in Naples FL built by A. Vernon Allen Builder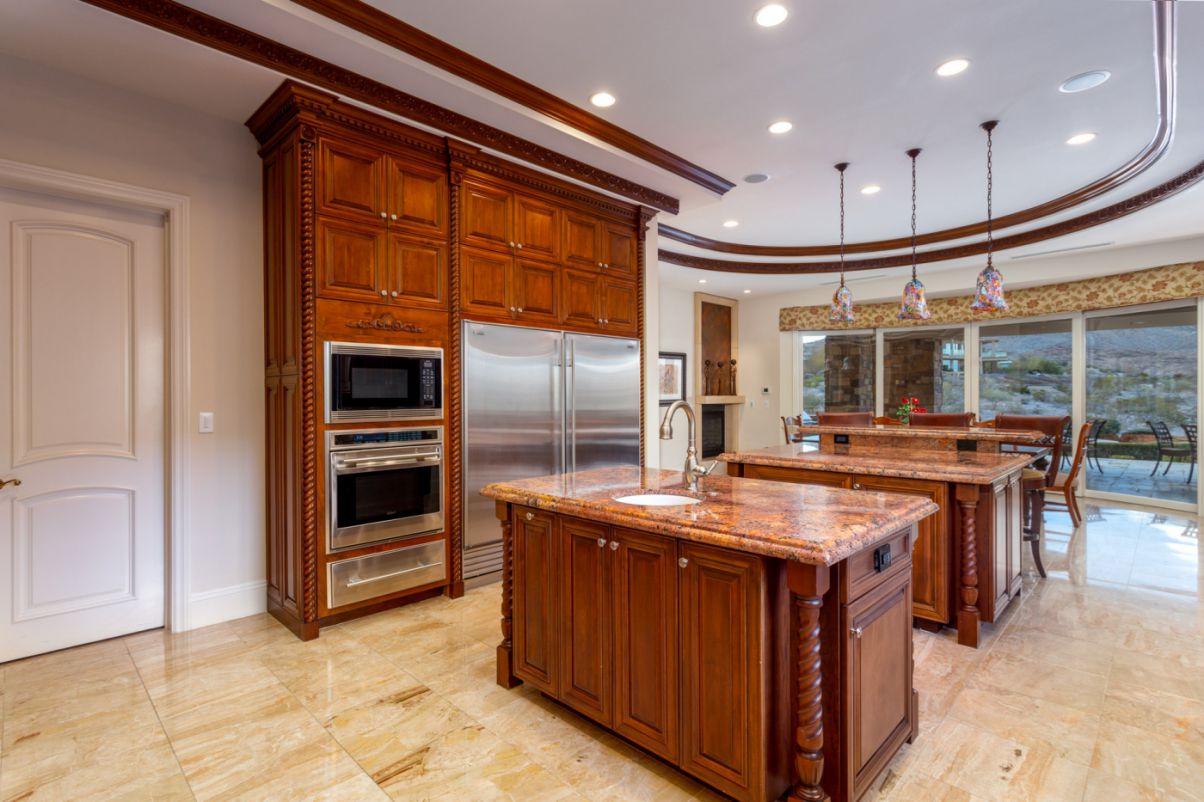 17 | Some islands, each with its own purpose. Remarkable Las Vegas Home at Promontory Ridge Drive for Sale at $5.99 Million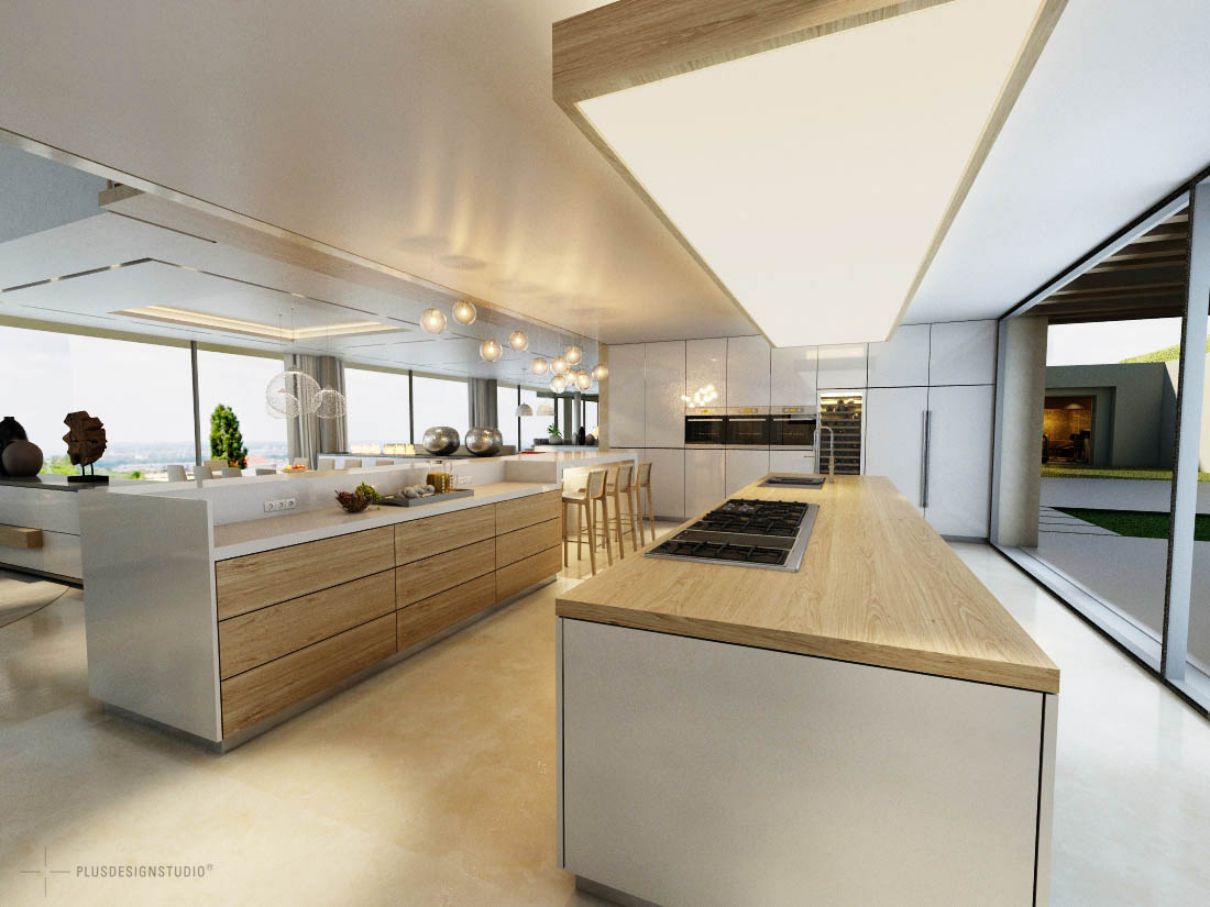 18 | When you have a large kitchen space, an island for cooking, and a processing area, it's ideal. The processing area, in particular, has a cover to keep water out and maintain cleanliness during the process. Conceptual Design for Modern Villa in Budapest, Hungary by Toth Project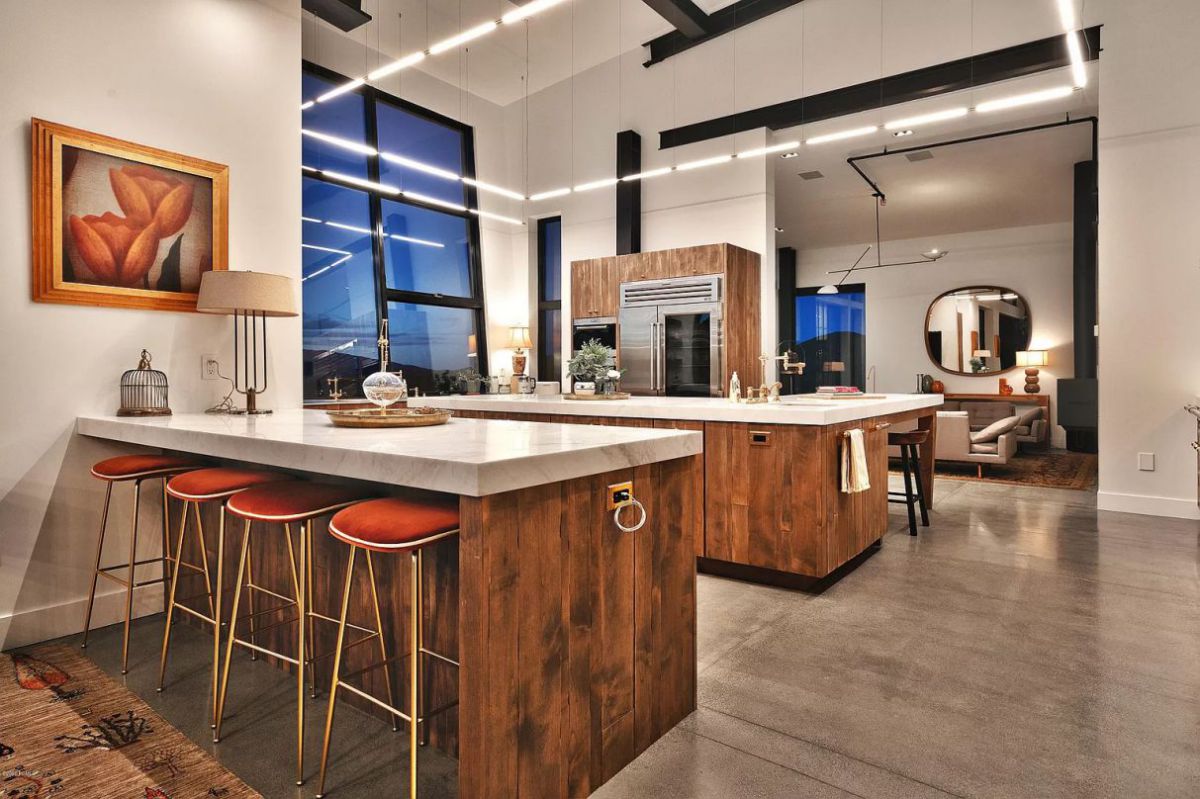 19 | The classic comes from the island's wood color, but the ceiling lights add a unique feature. Architectural Utah House for Sale with An Asking Price $11.5 Million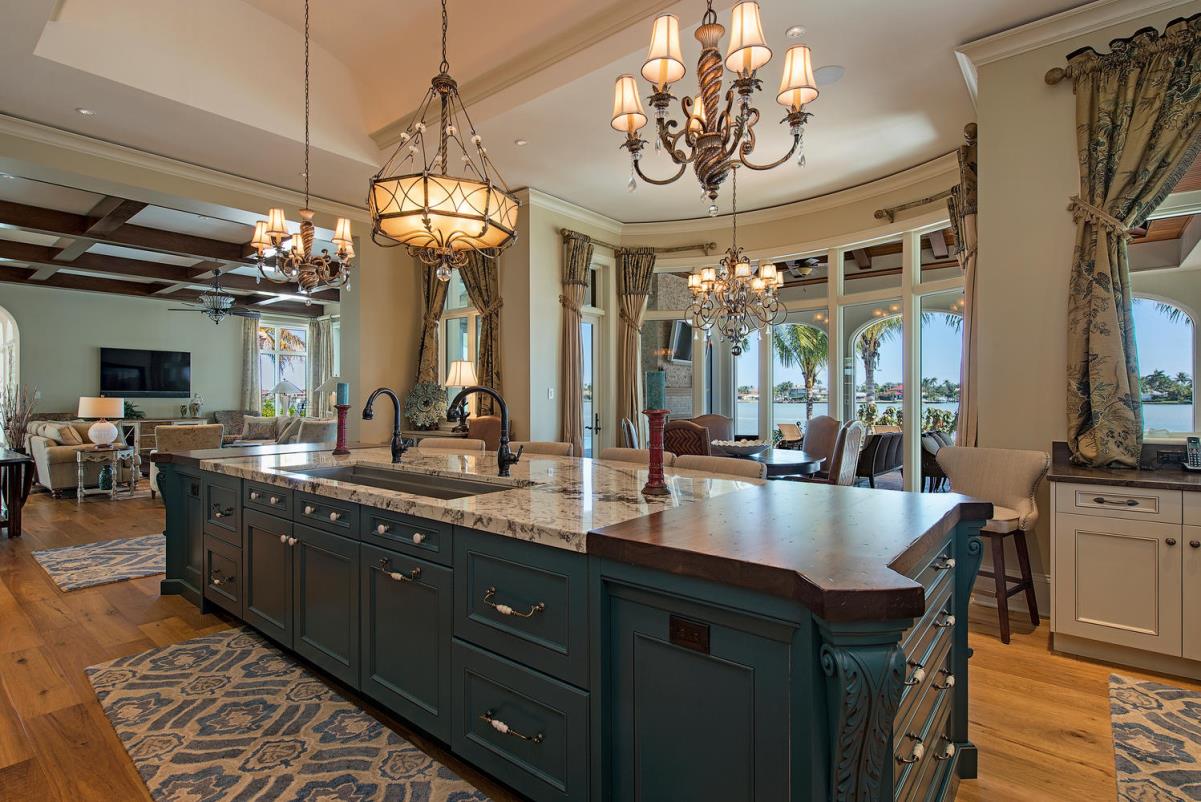 20 | Brass knobs are used on the island, and they are designed to be crisp and stylish. A Luxurious Hilltop Modern Architectural in Beverly Hills
More Ideas for Kitchen: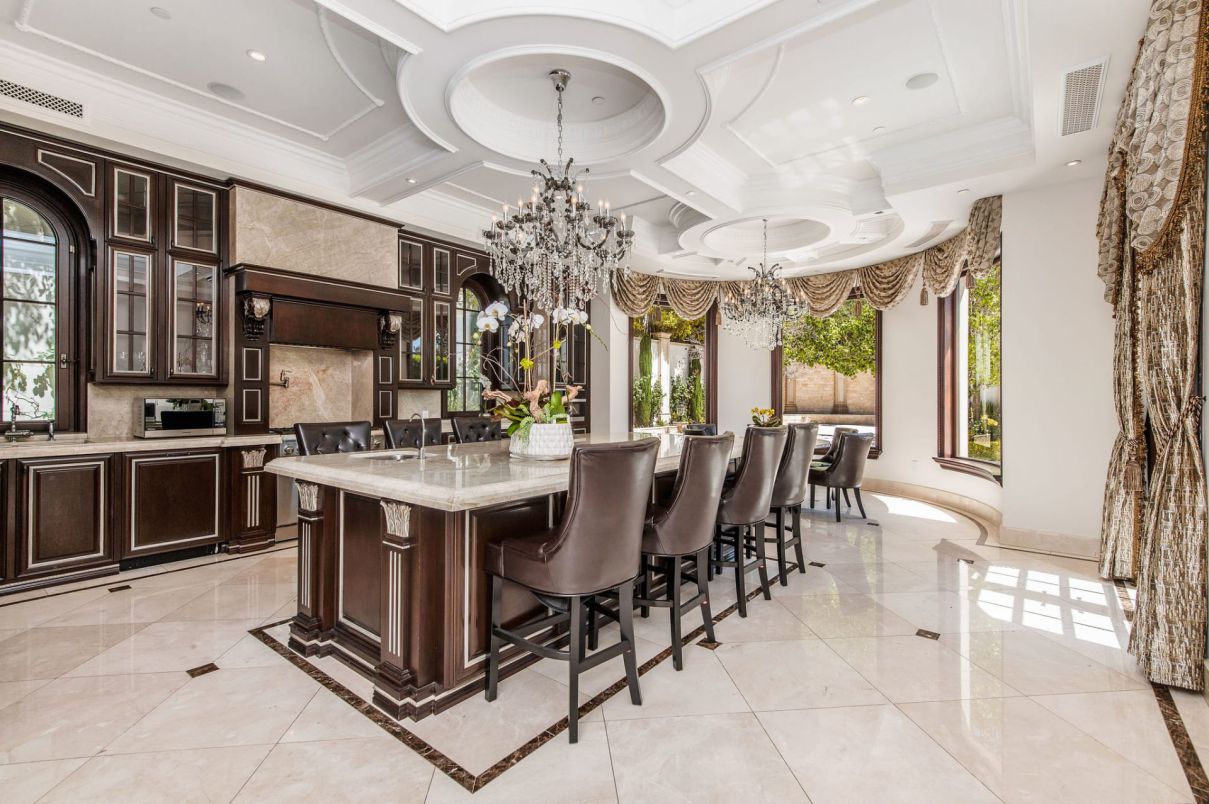 21 | The island's design and color, as well as the chair's material, contribute to the kitchen's elegance. Stone Canyon Classic Mansion in Los Angeles for Sale at $21 Million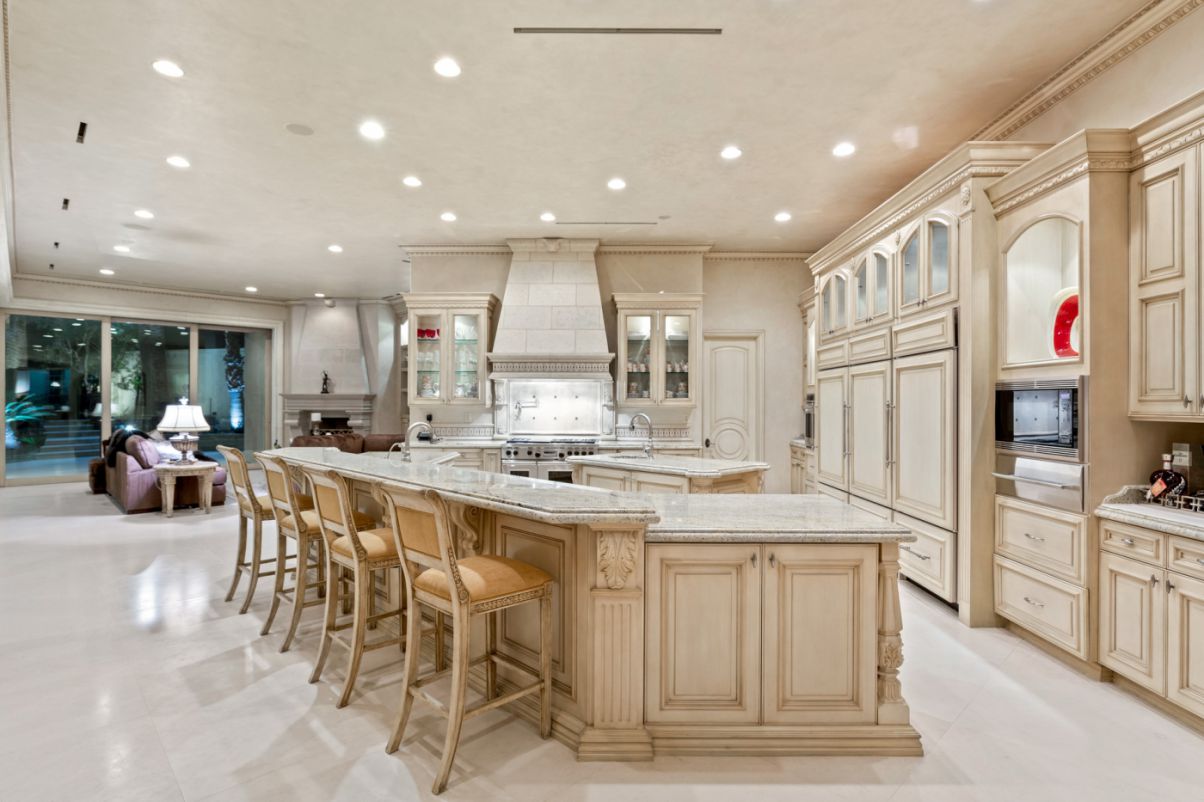 22 | Thanks to the island's unique arc-shaped design, the kitchen area is clearly divided. Furthermore, with the small island in the middle, everything will be more convenient. Timeless Red Arrow Custom Home in Las Vegas for Sale $5.5 Million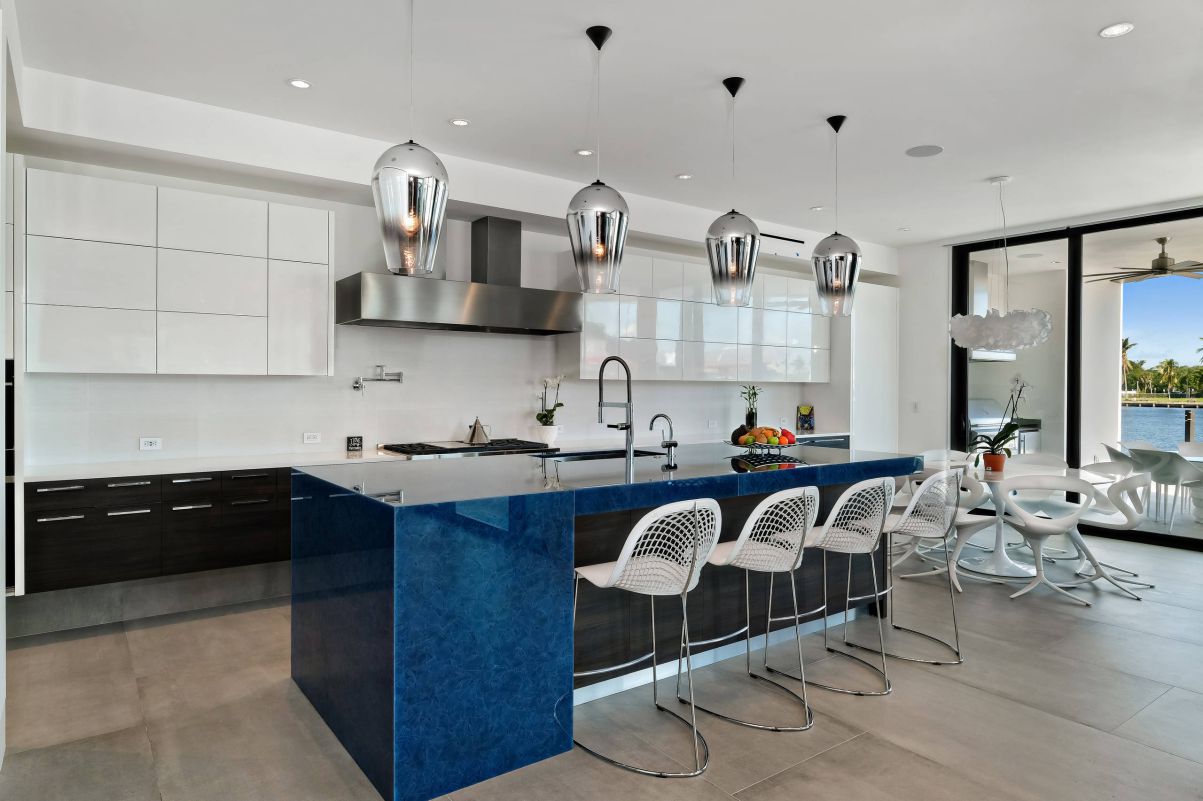 23 | This kitchen has been completely updated and includes both modern and classic elements. The room's tone was complemented by the large blue island. East Boca Modern Home in Miami by Affiniti Architects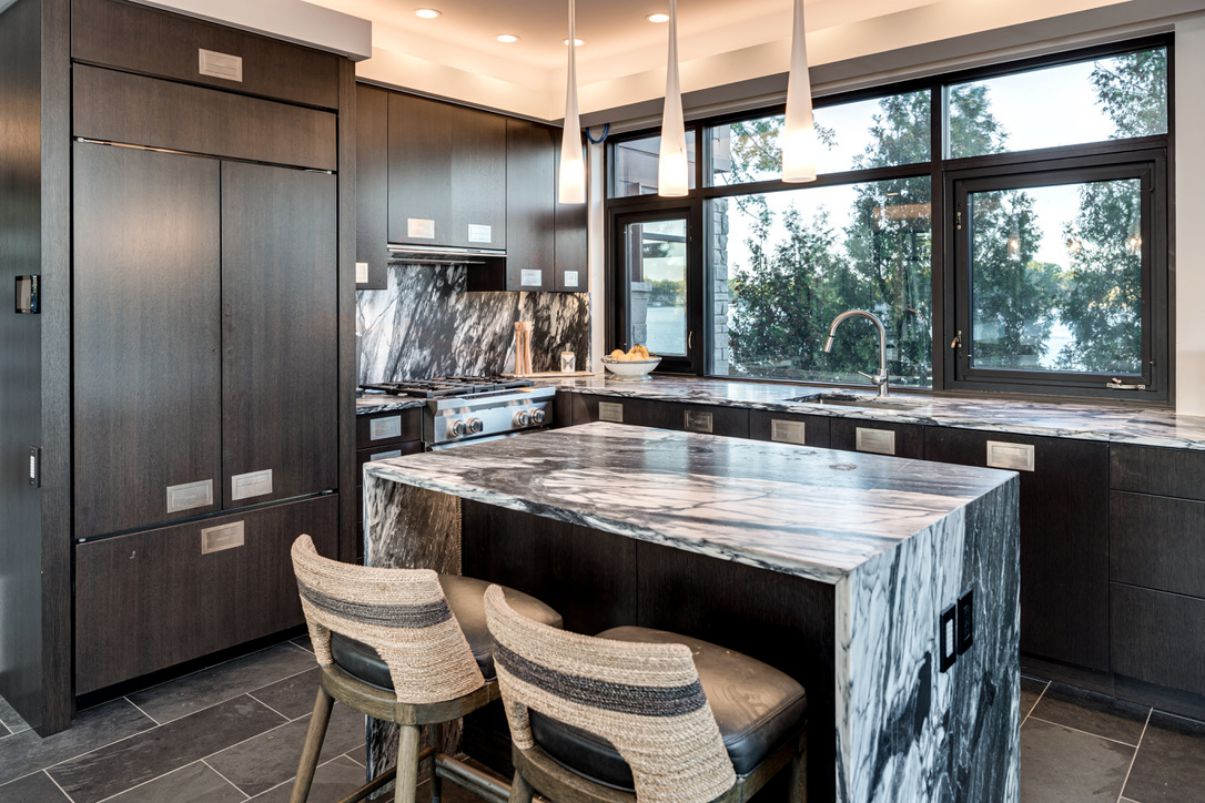 24 | If you don't have a lot of space in your kitchen, a small island can be a great place to relax. Lake Orion Residence in Oakland County, Michigan by AZD Associates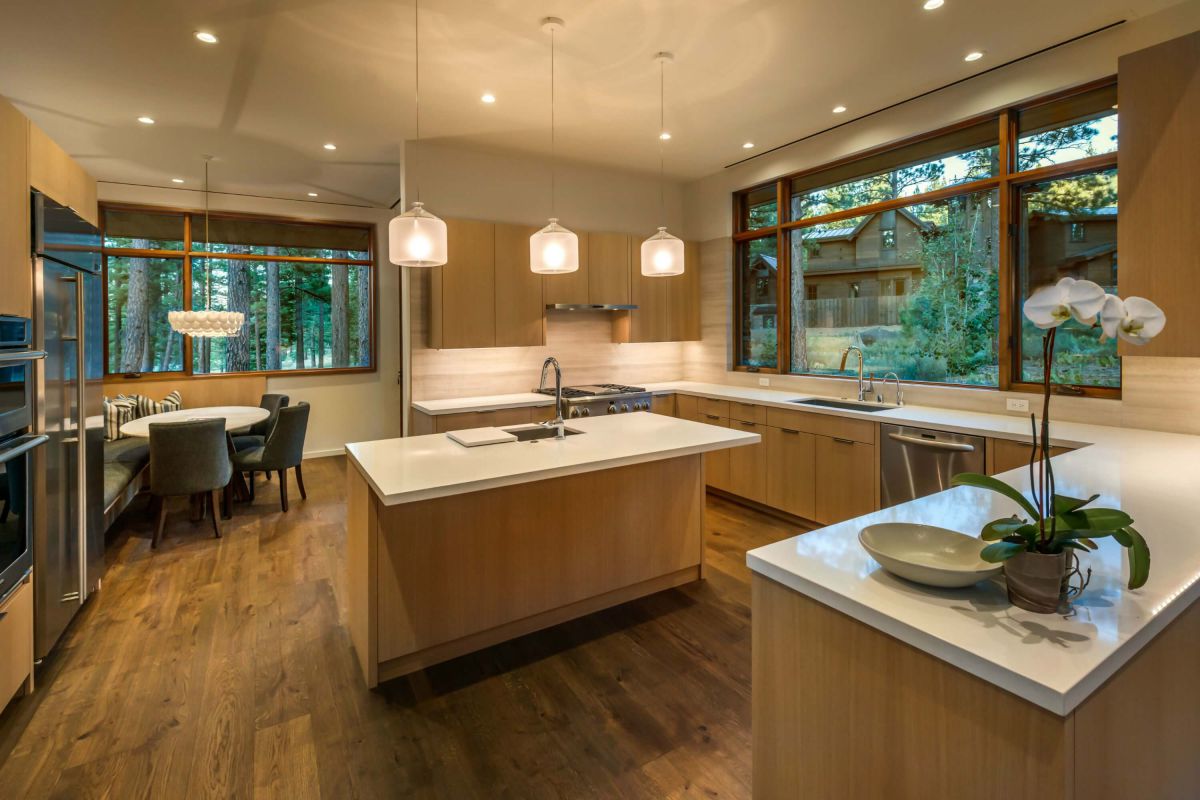 25 | With this island style, you don't have to be bulky. Arc Tangent Home in Martis Camp by Ward Young Architecture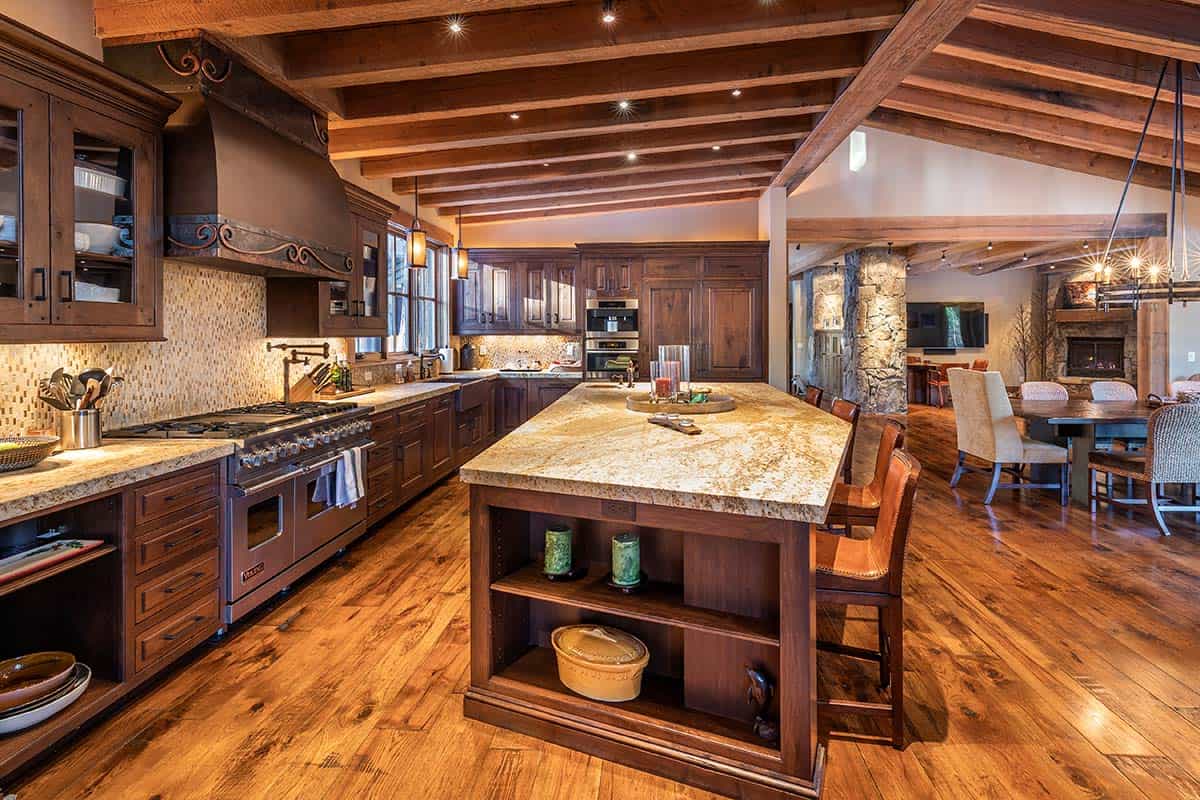 26 | Based on the island's marble color and the design, it has an ancient style that is still very luxurious. 8186 Valhalla Drive – A Magical Martis Camp Home for Sale at $8.5 Million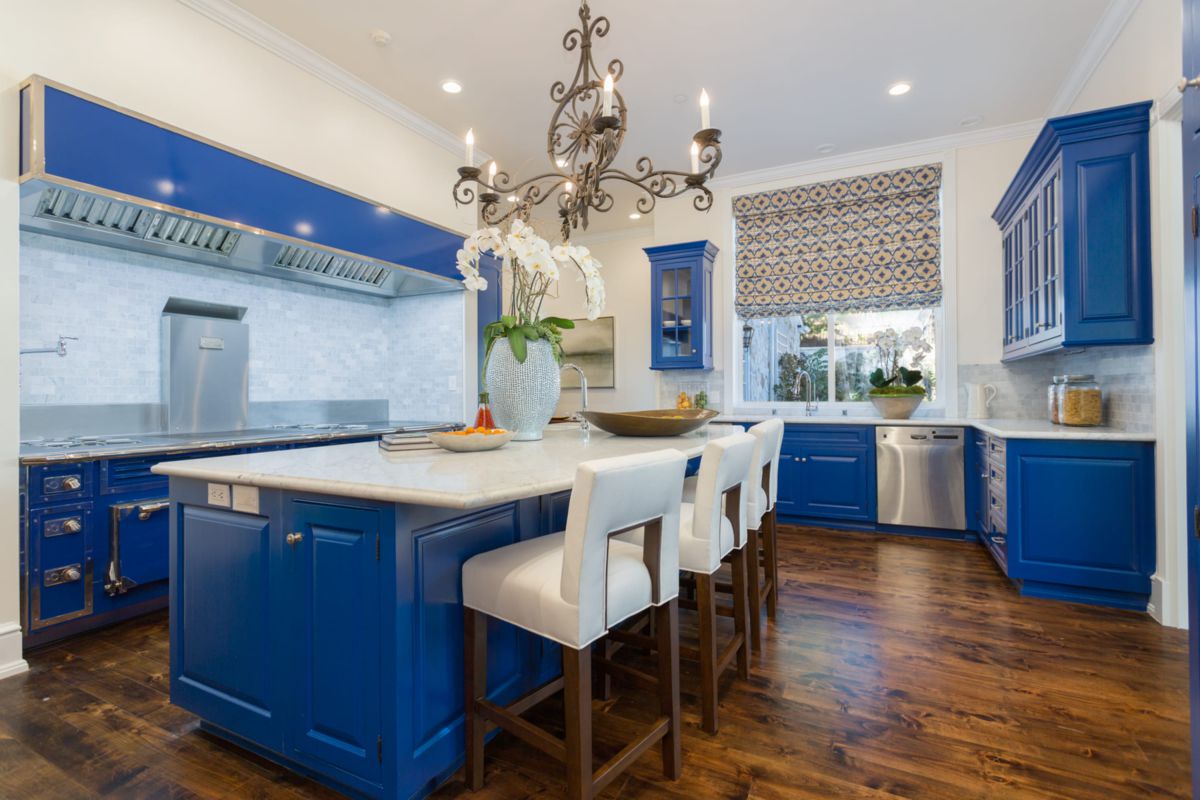 27 | A deep blue coats the island, as well as the majority of the kitchen, bringing peace and relaxation. 65 Beverly Park – An East Coast Traditional Estate for Lease at $125,000 per Month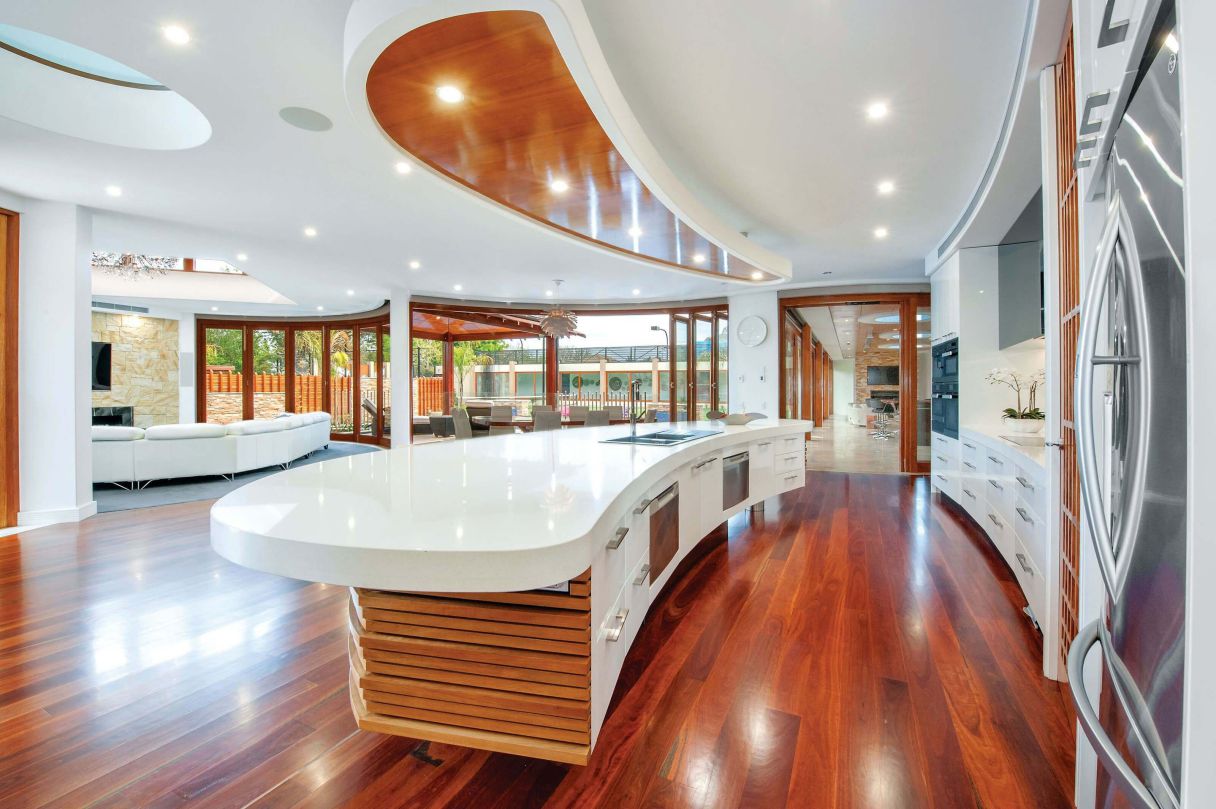 28 | With a teardrop-shaped kitchen island, this is a unique design. Ballarat Residence in Victoria, Australia by Paul Clout Design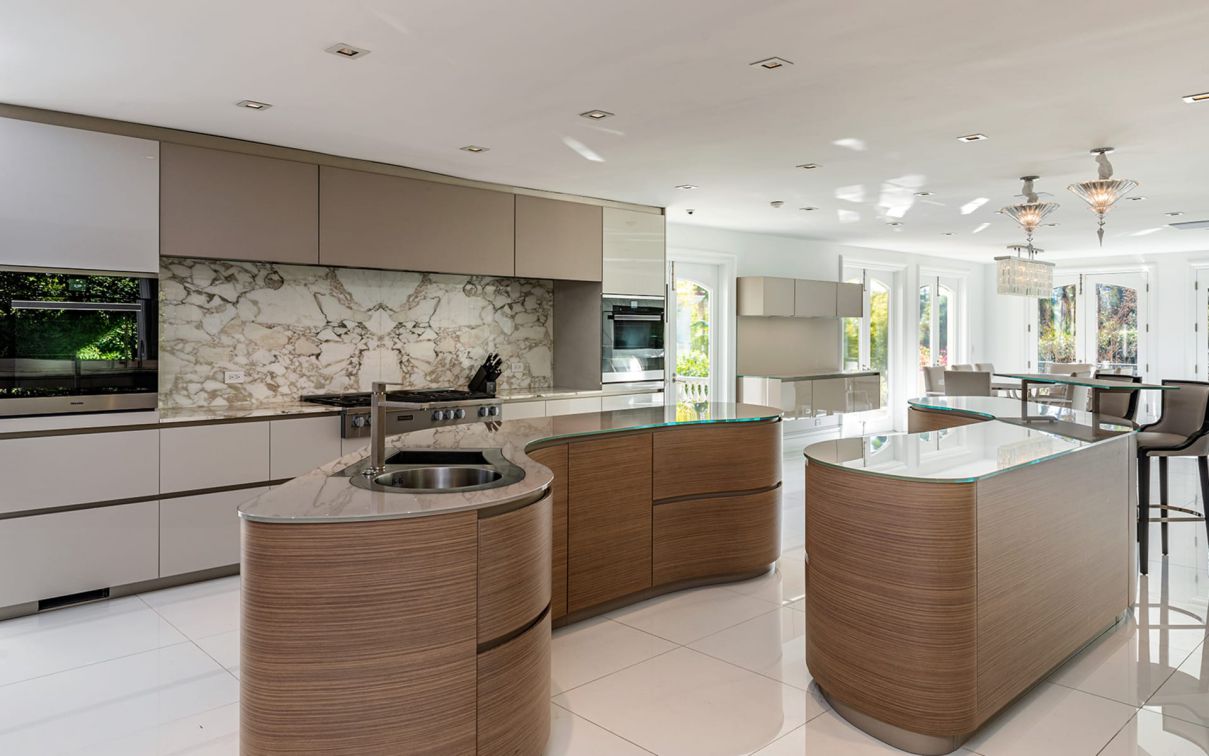 29 | This is the best consideration, especially for families with young children, a modern kitchen with softly designed islands. Trophy Compound on the Most Prime Street in Bel Air returns for $46 Million
More Ideas for Living room: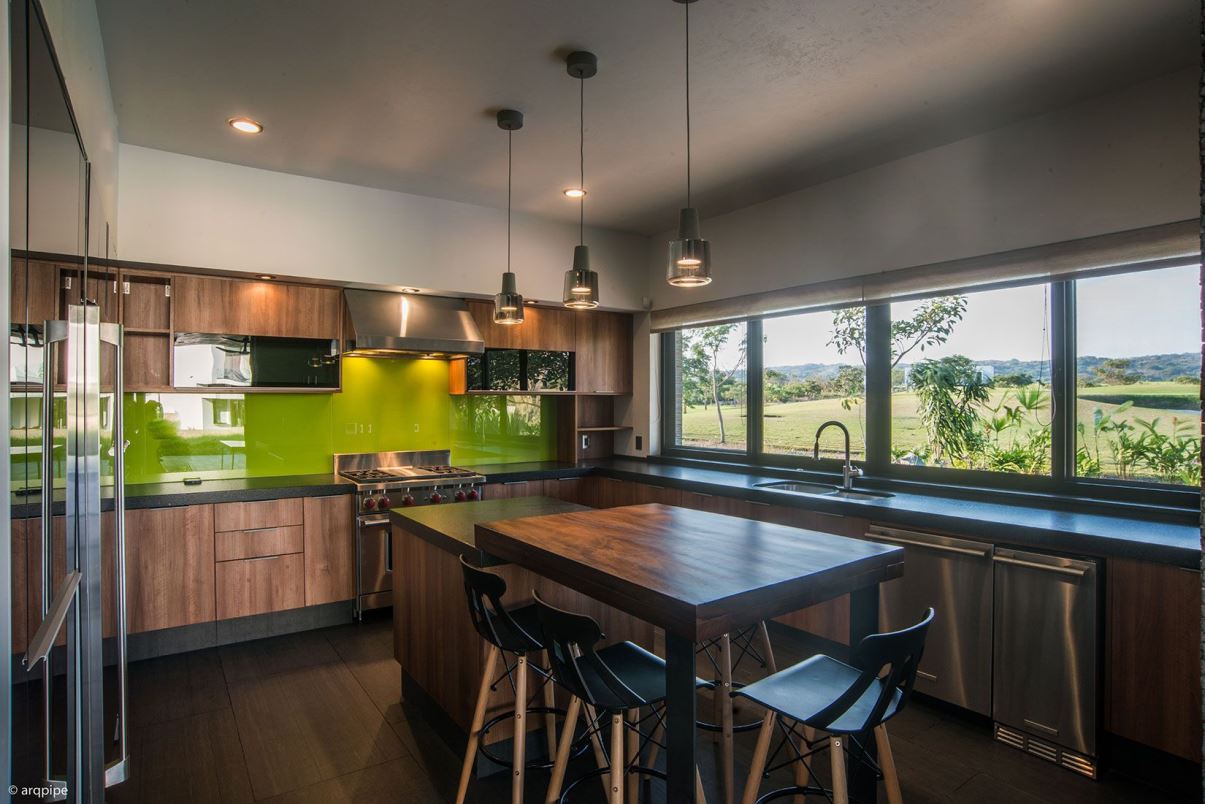 30 | The dinner table and the island appear to be a good match. Color and design are clearly separated. Arbo House in Colima, Mexico by Di Frenna Arquitectos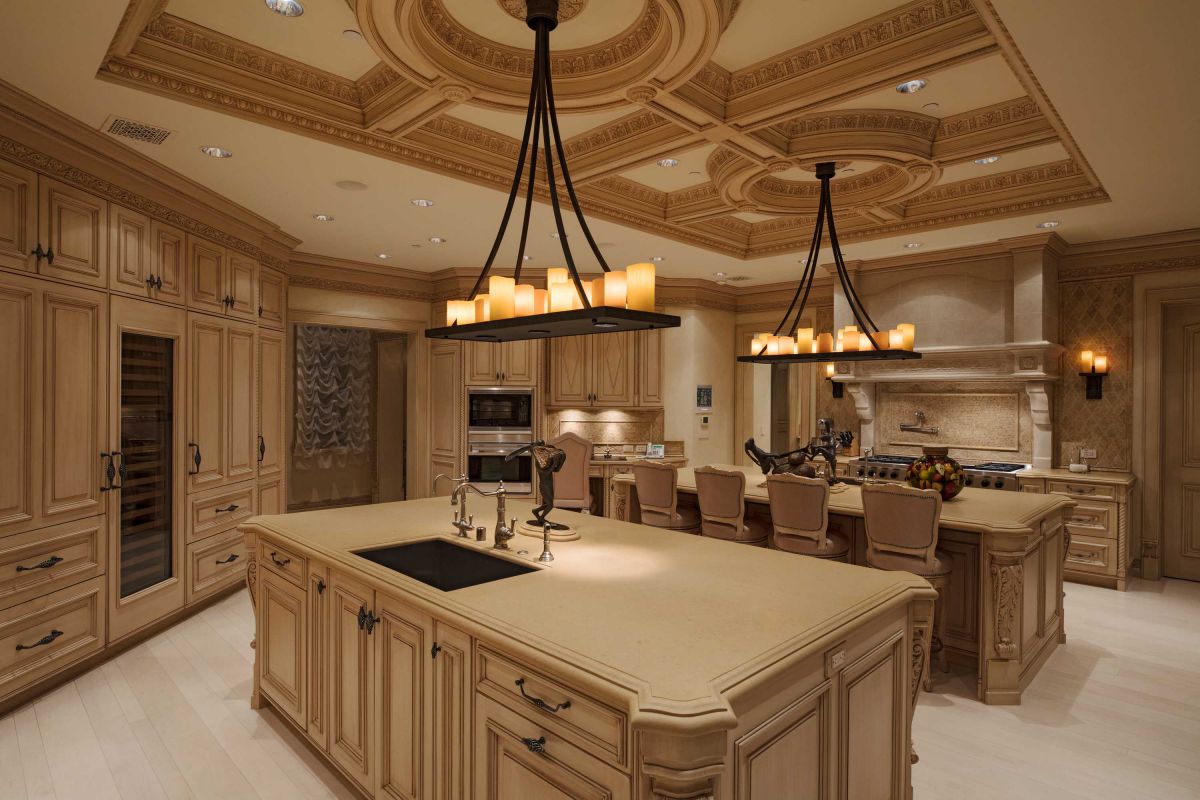 31 | In this chic space brimming with sleek design, a rich wooden island serves as the main prep area. 2500 White Stallion Rd, Thousand Oaks on Market for $15 Million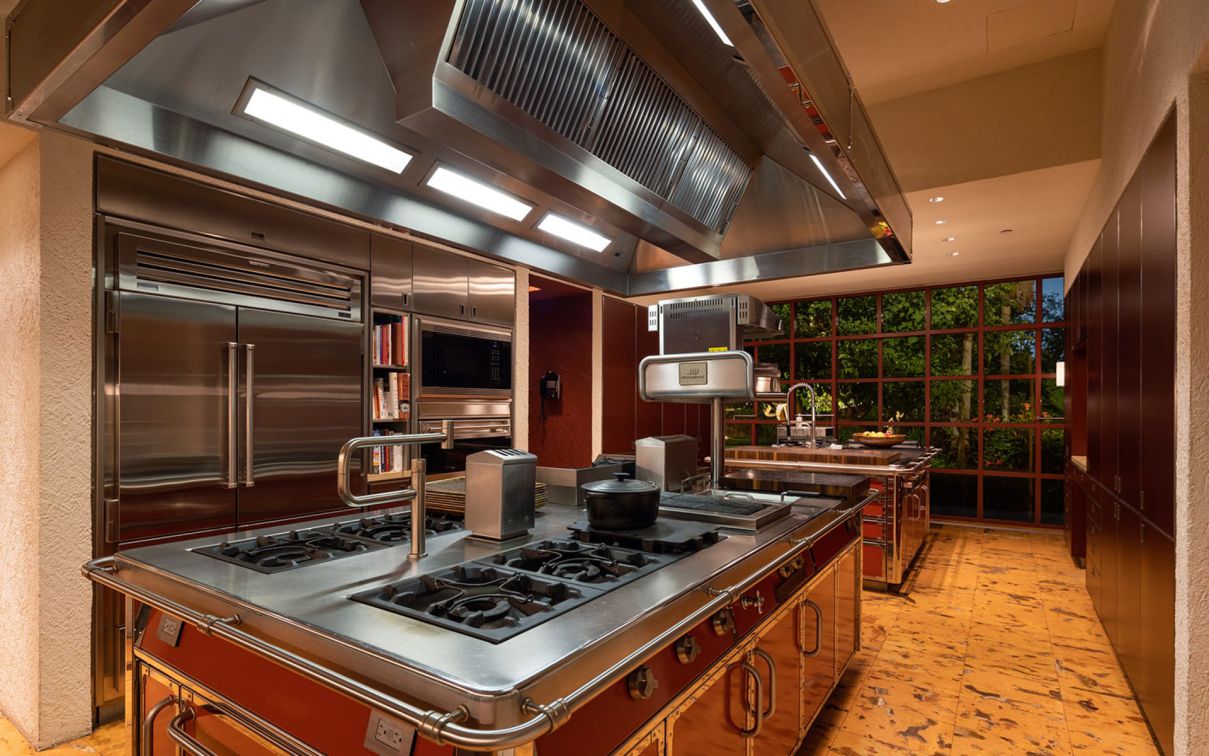 32 | With a hob system and a large hood, this kitchen is designed exclusively for professional chefs. $77.5 Million Los Angeles Signature Architectural Home on the Market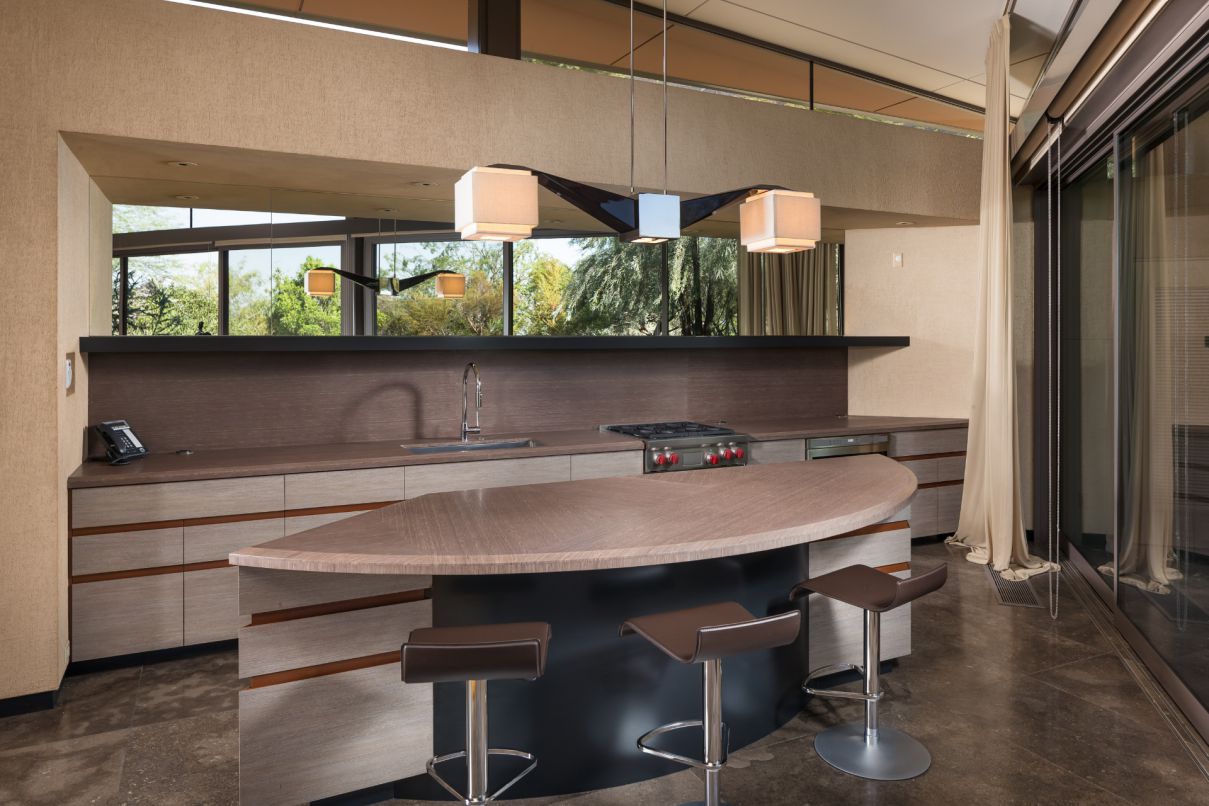 33 | The crescent island complements the room's design and size. An Exceptional Estate in Rancho Mirage offering on Market at $13 Million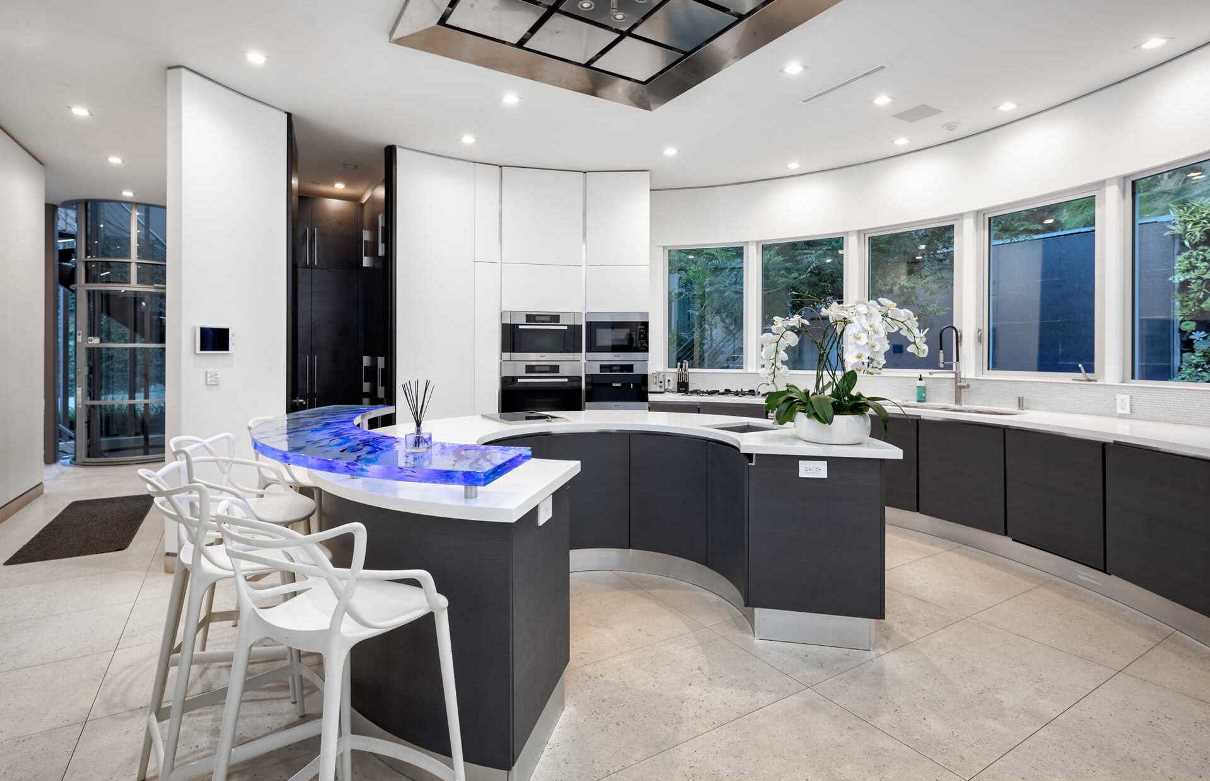 34 | Because of the white top and blue transparent glass, the dark tone cabinet on this island does not make this kitchen darker. 1006 Chantilly Road returns Market for $75,000 per month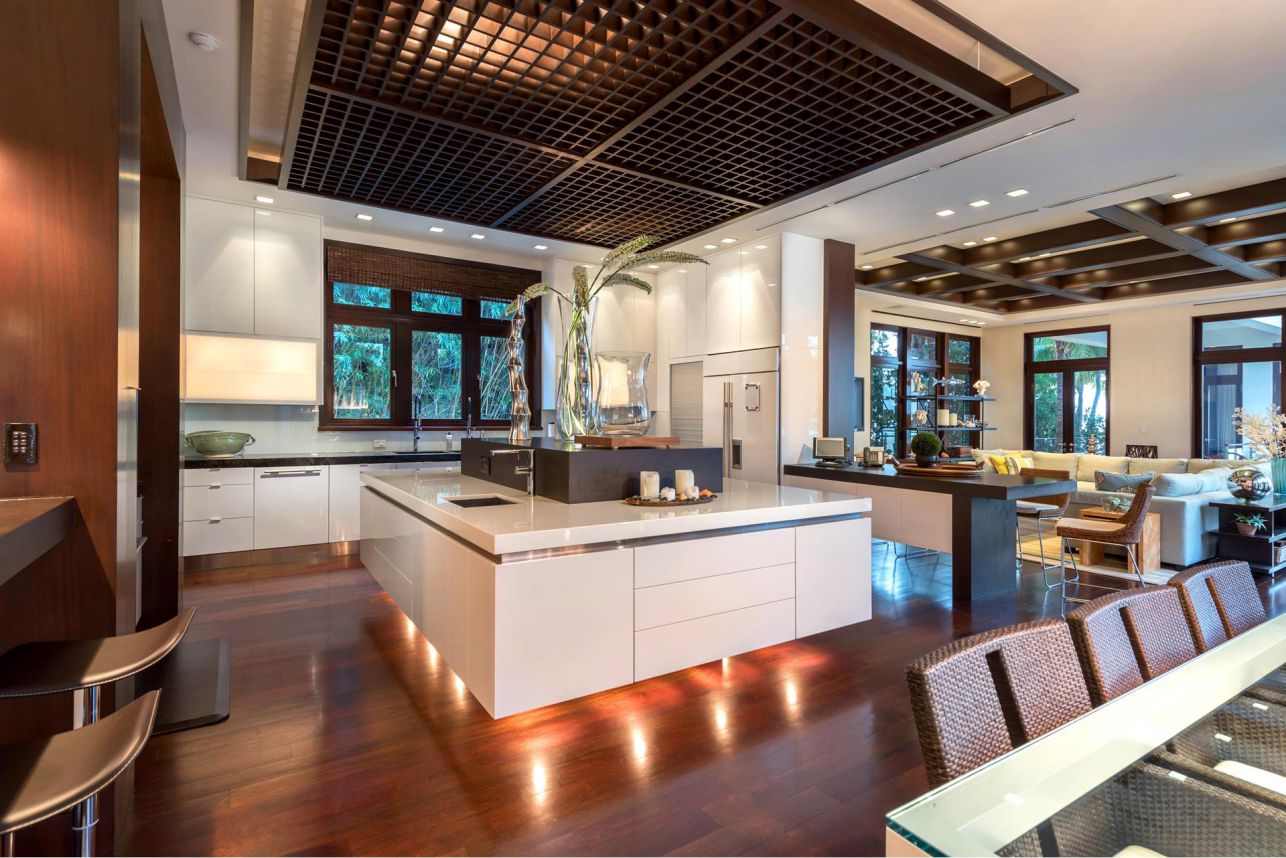 35 | A flower vase and a lighting system are used to decorate the island. Tour of Ultra-luxury Harbor Point Mansion with Premier Ultimate Privacy
---
Thousand of high quality images of Kitchen and more you can see at Kitchen Gallery.