Date of Publishing:
Architecture Design of Black Pearl House
Description About The Project
Black Pearl House, located in Guanacaste, Costa Rica, designed by QBO3 Arquitectos, is a stunning architectural marvel surrounded by lush vegetation and offering captivating views of the sea. The design of the house is carefully crafted to embrace the unique qualities of its surroundings and maximize the panoramic views from every space. As soon as one enters the house, there is an immediate sense of connection with the natural environment.
Indeed, the architects have prioritized the use of local materials in order to achieve a harmonious integration between the architecture and the surrounding nature. Also, ensuring that the natural aesthetics of the environment remain undisturbed. The house accessed through a natural stone path, highlighting the seamless fusion of nature and architecture and creating a complementary relationship.
On the other hand, this house is specifically designed to promote the well-being. And connection of its residents with the natural environment. The architectural design rooted in a solid foundation and an innovative vision, aimed at efficiently integrating nature and architecture. The terrace, with its double height, offers a breathtaking view of the sea and the surrounding natural beauty. The combination of solid walls and expansive openings, both horizontally and vertically, defines the design concept. The skillful use of innovative micro-cement techniques, along with the subtle incorporation of metal and glass elements. Results in a harmonious blend of materials and textures that exude a modern and tropical ambiance.
The Architecture Design Project Information: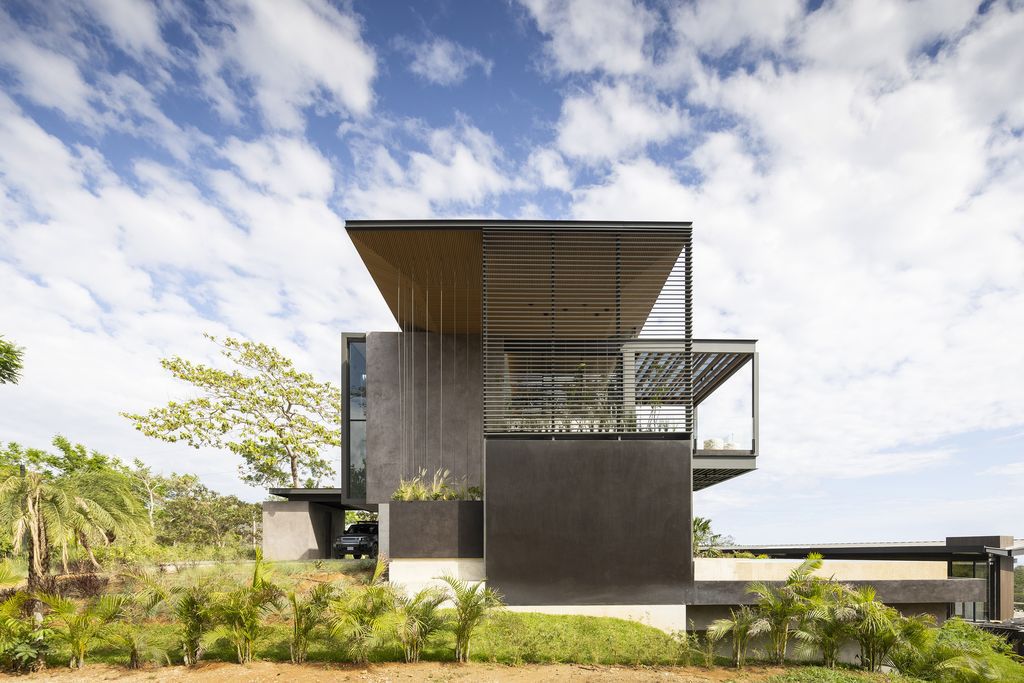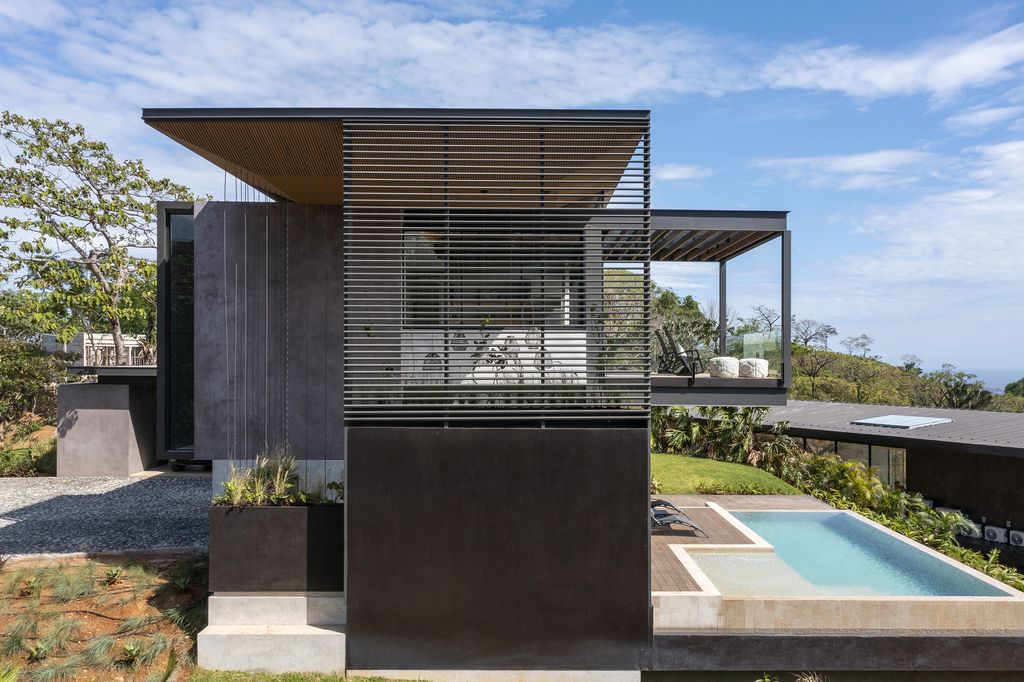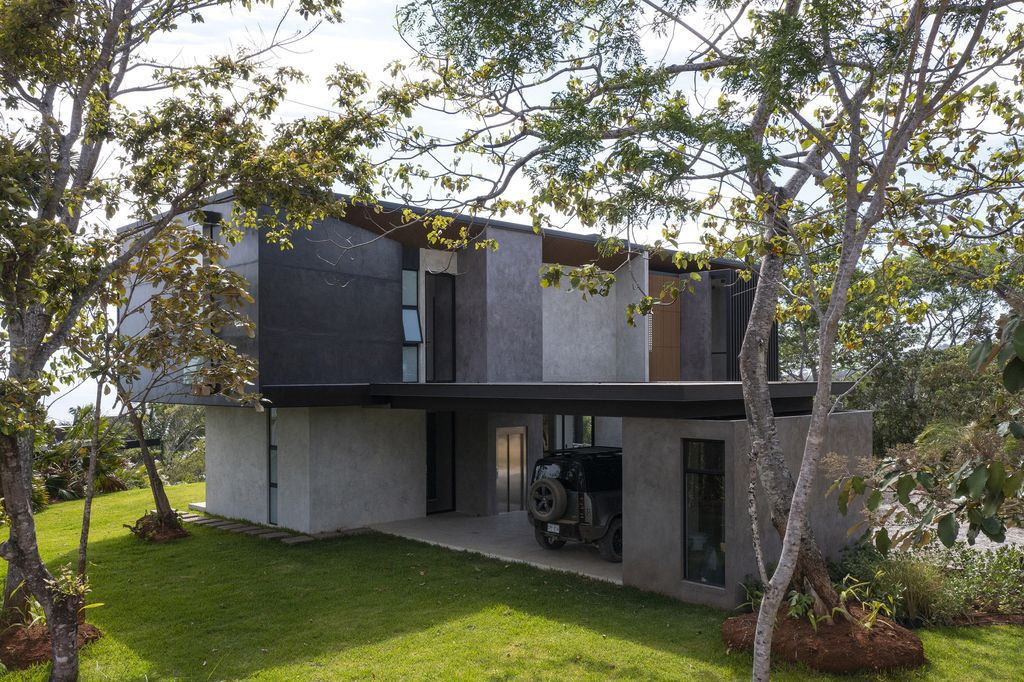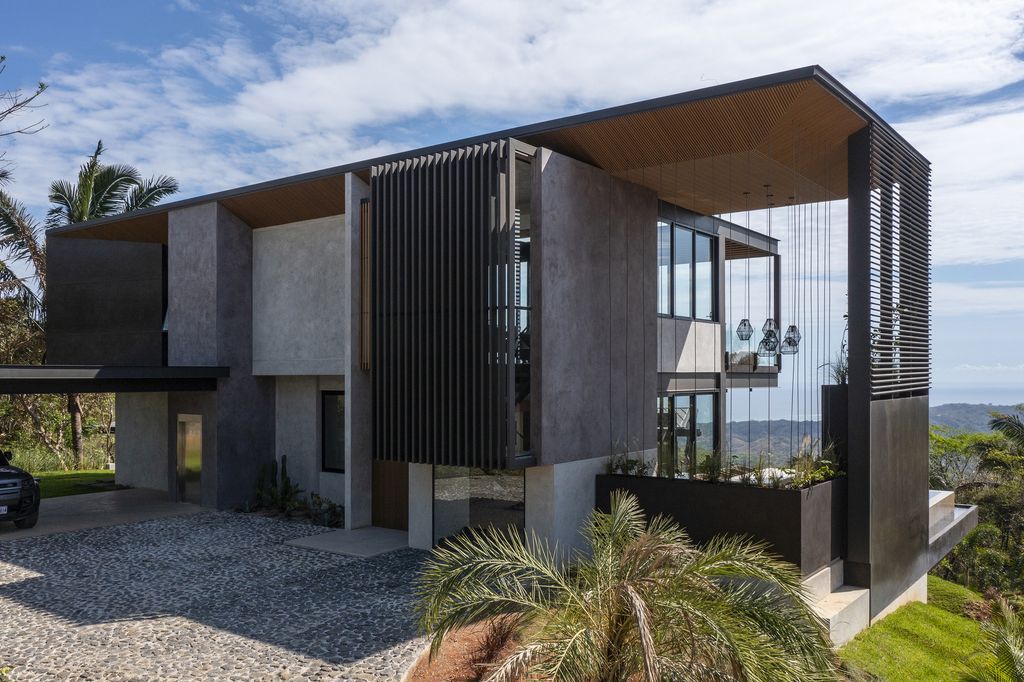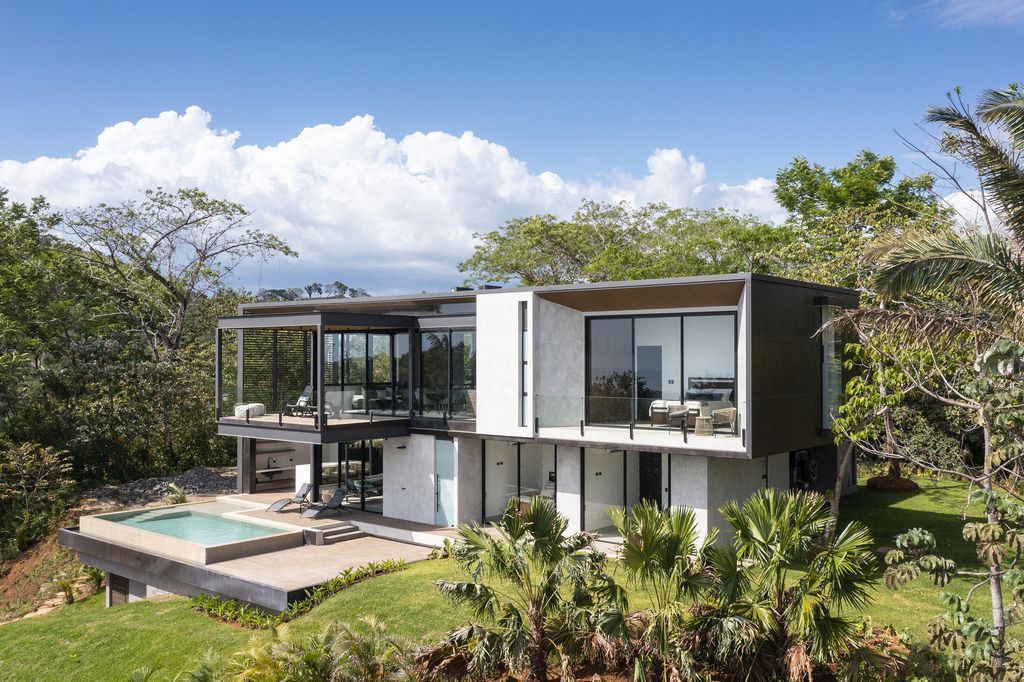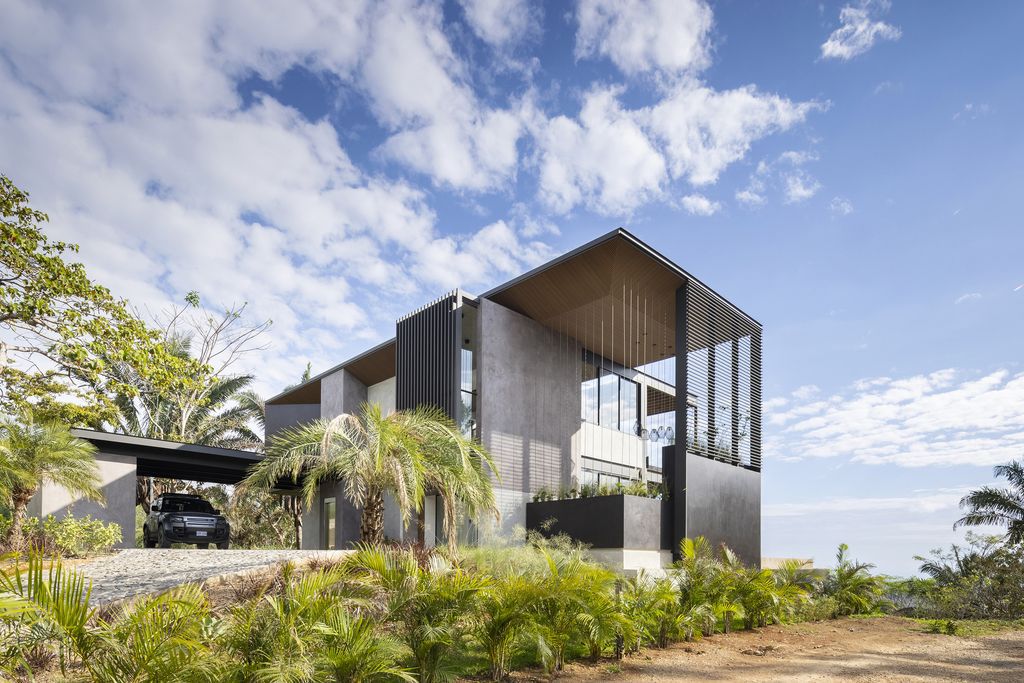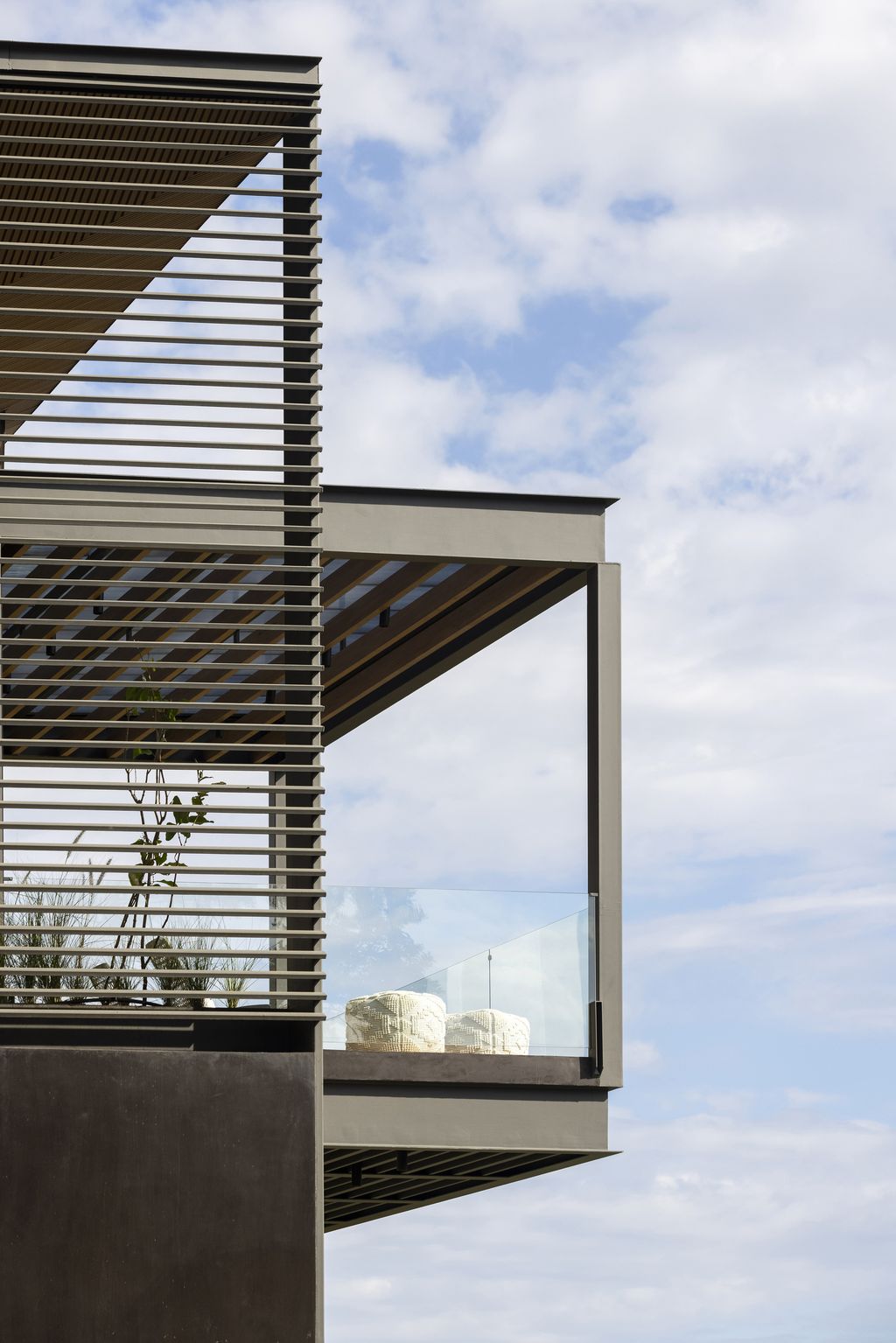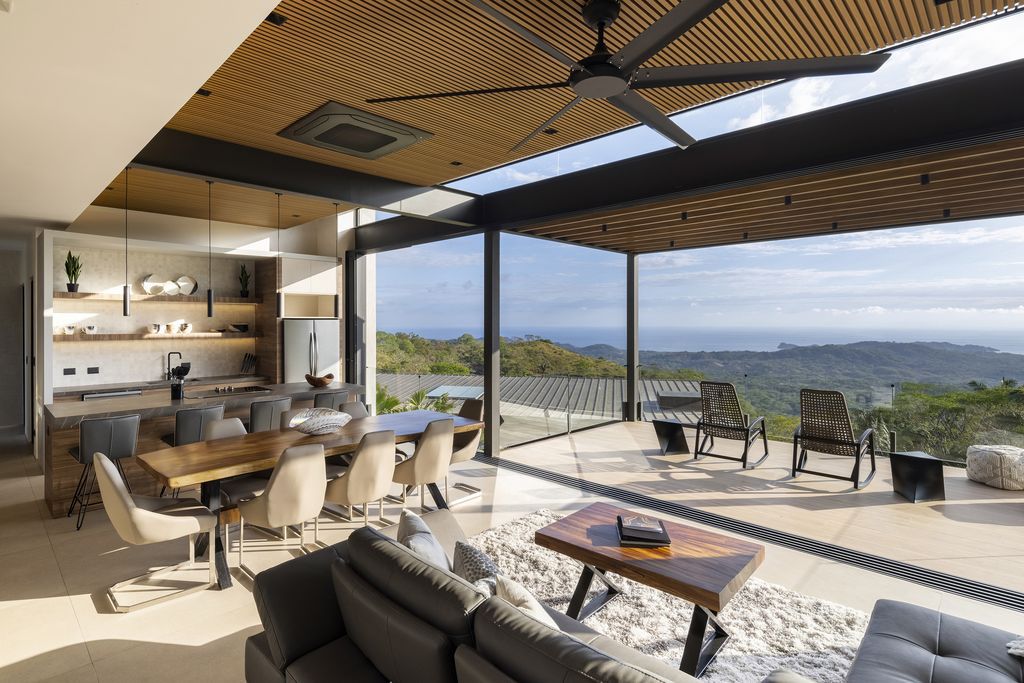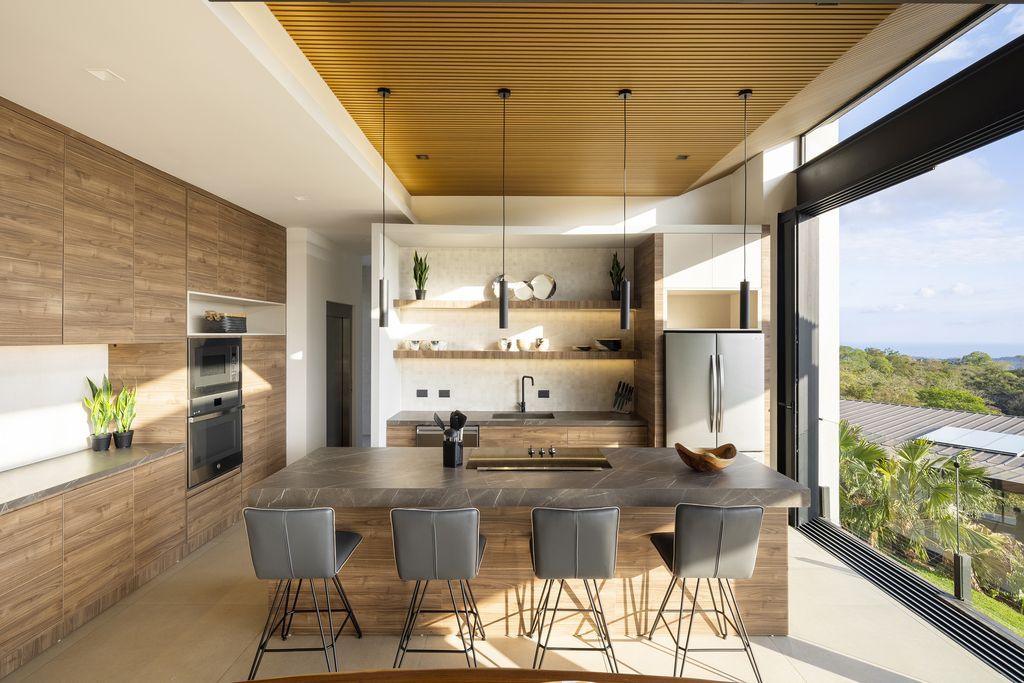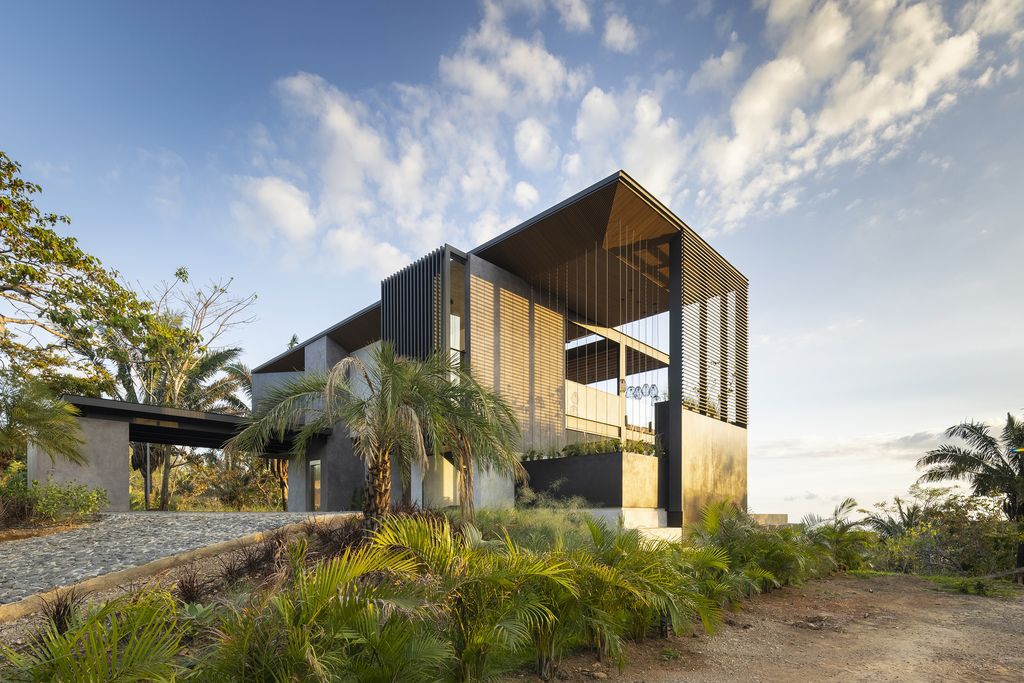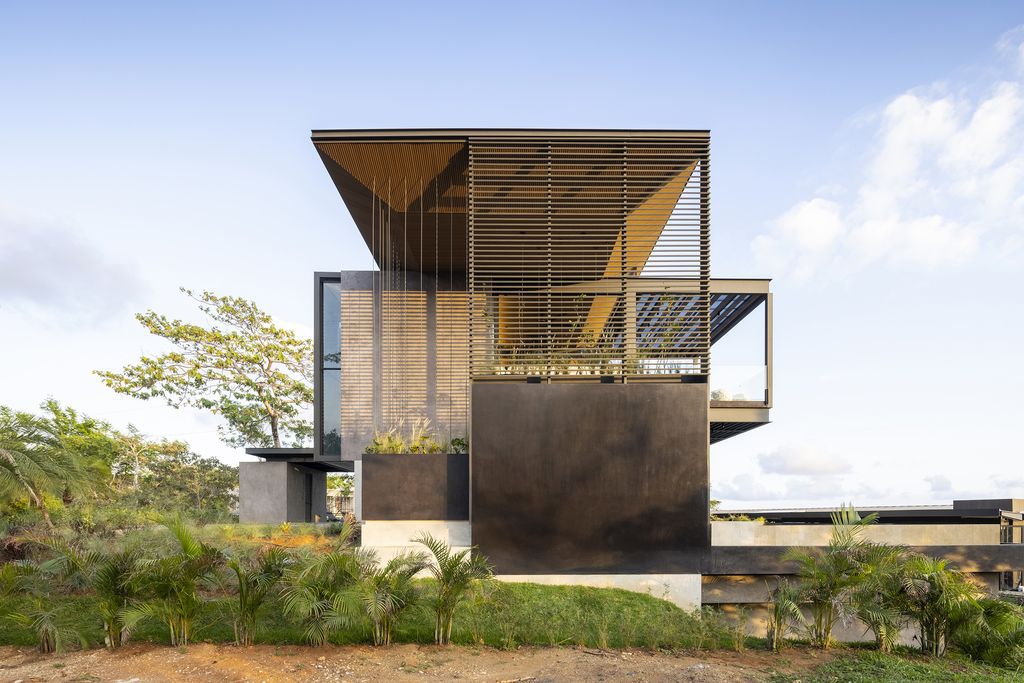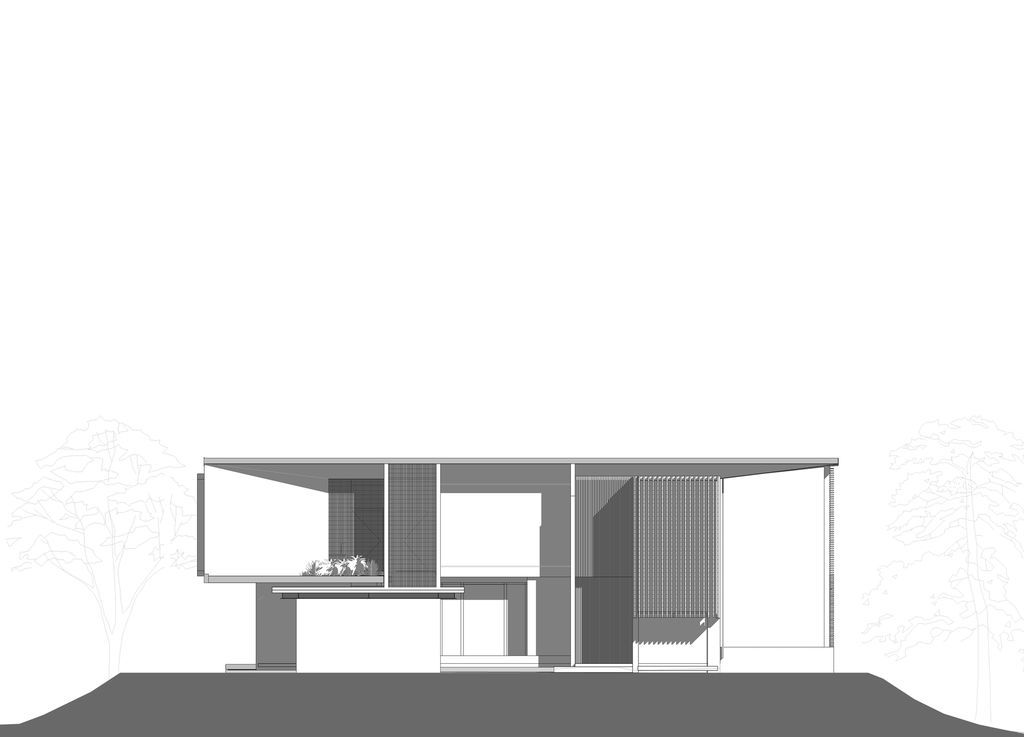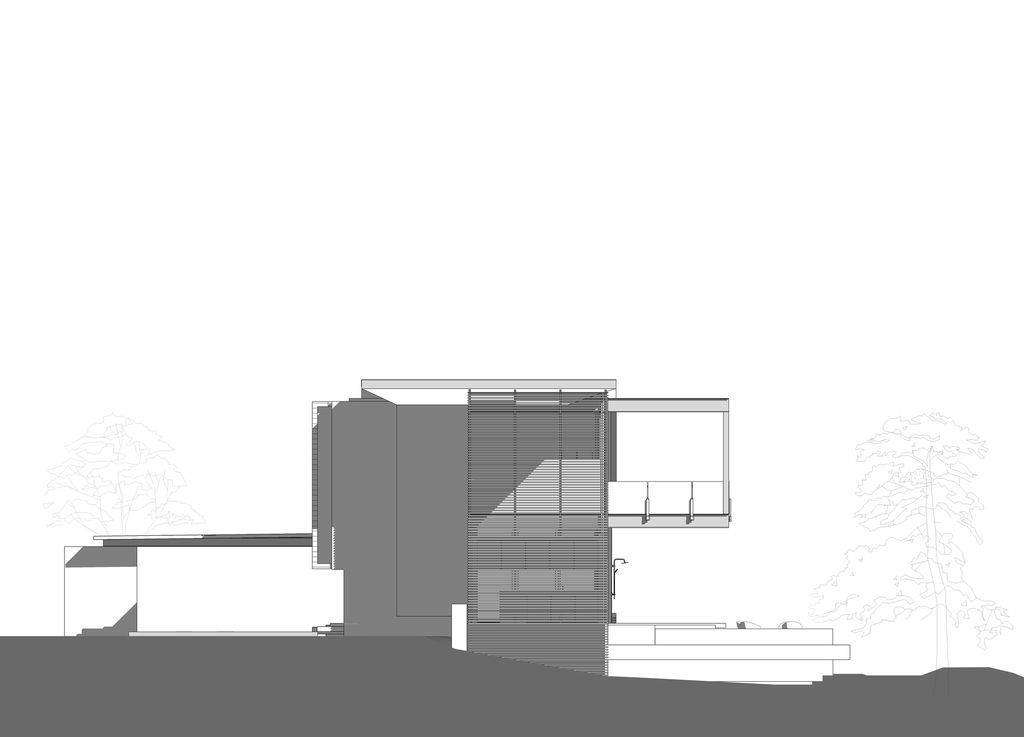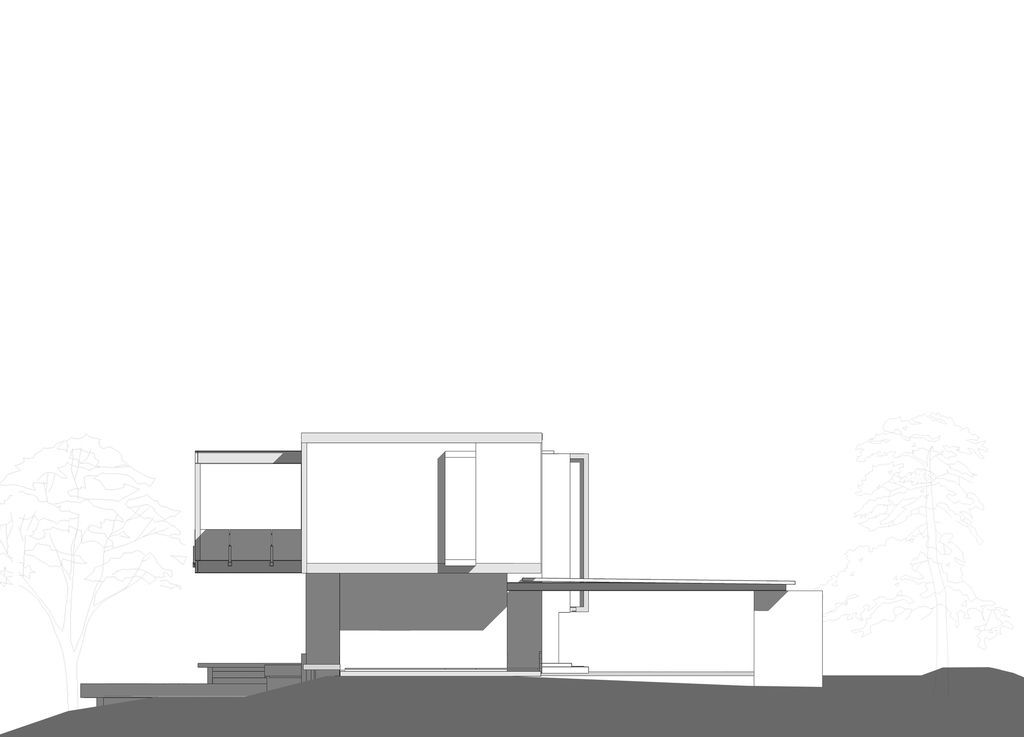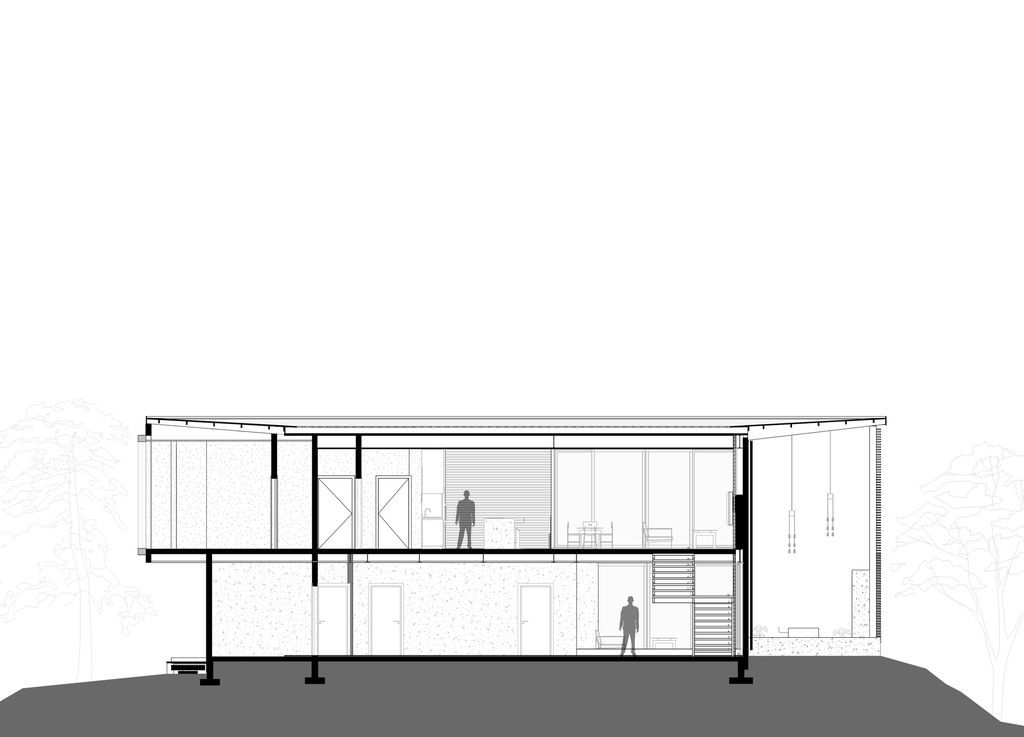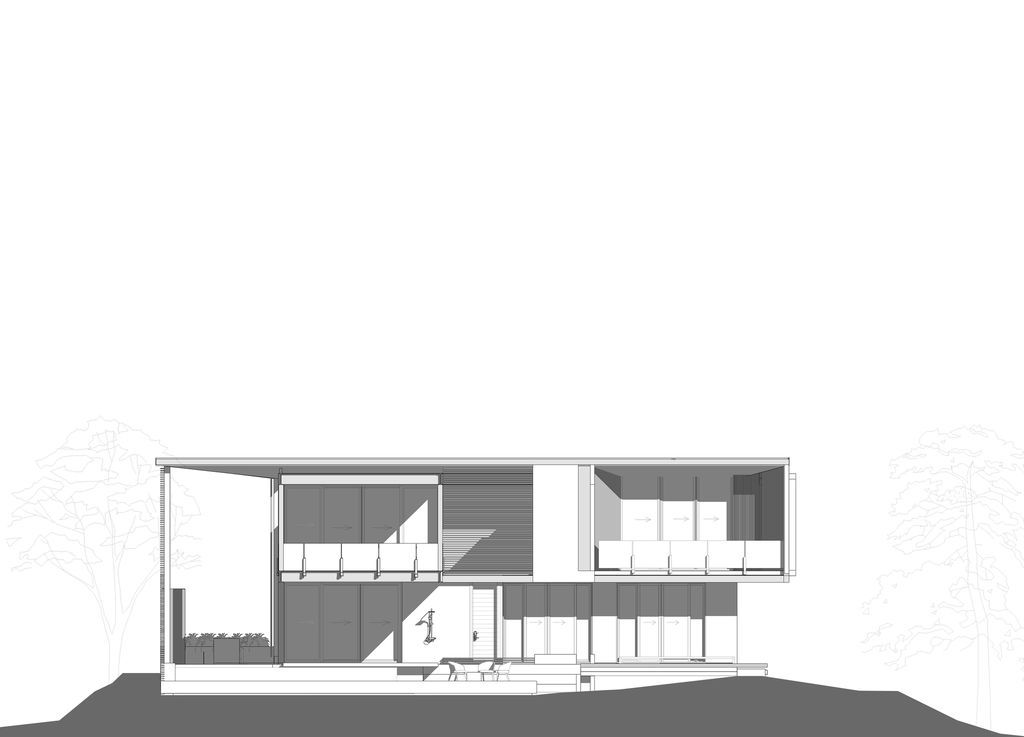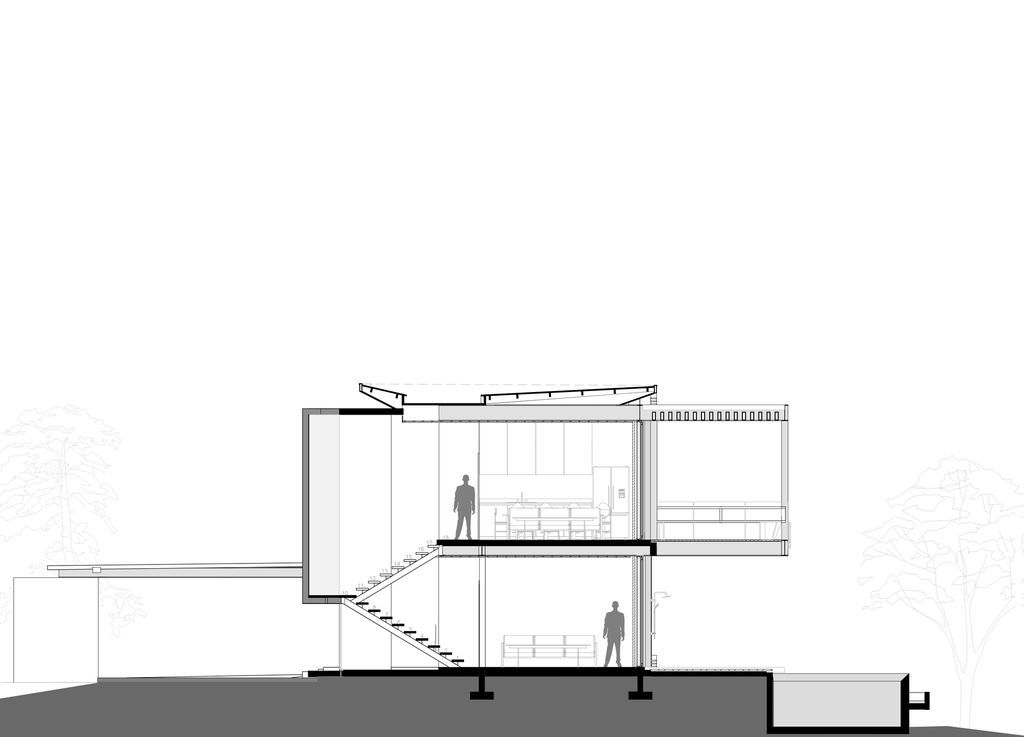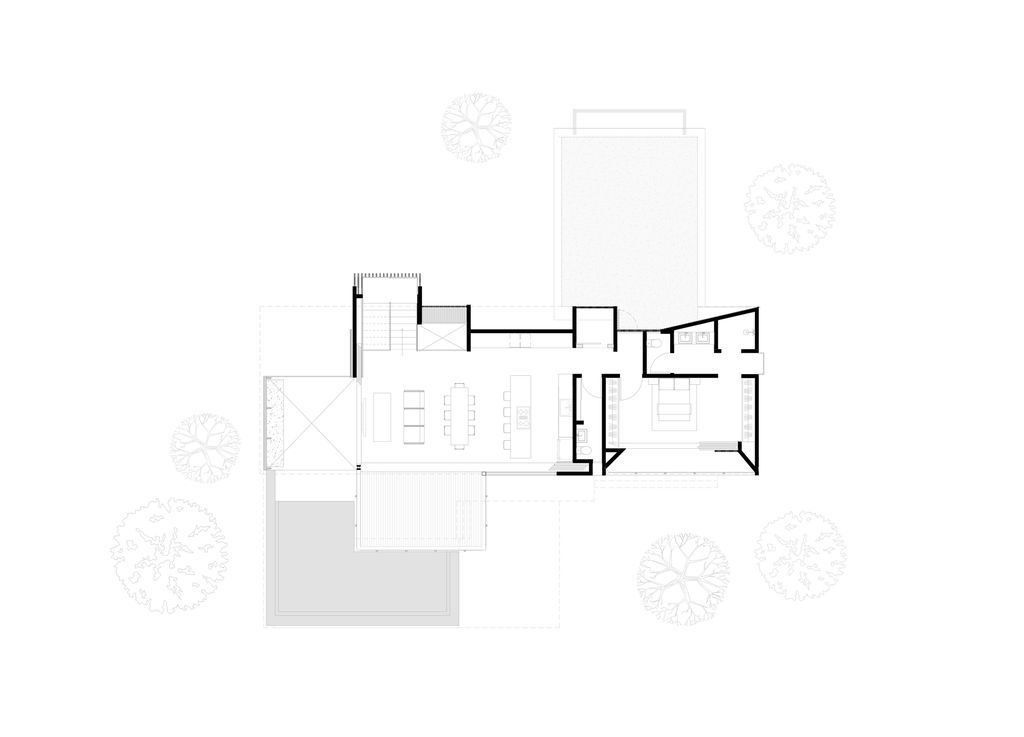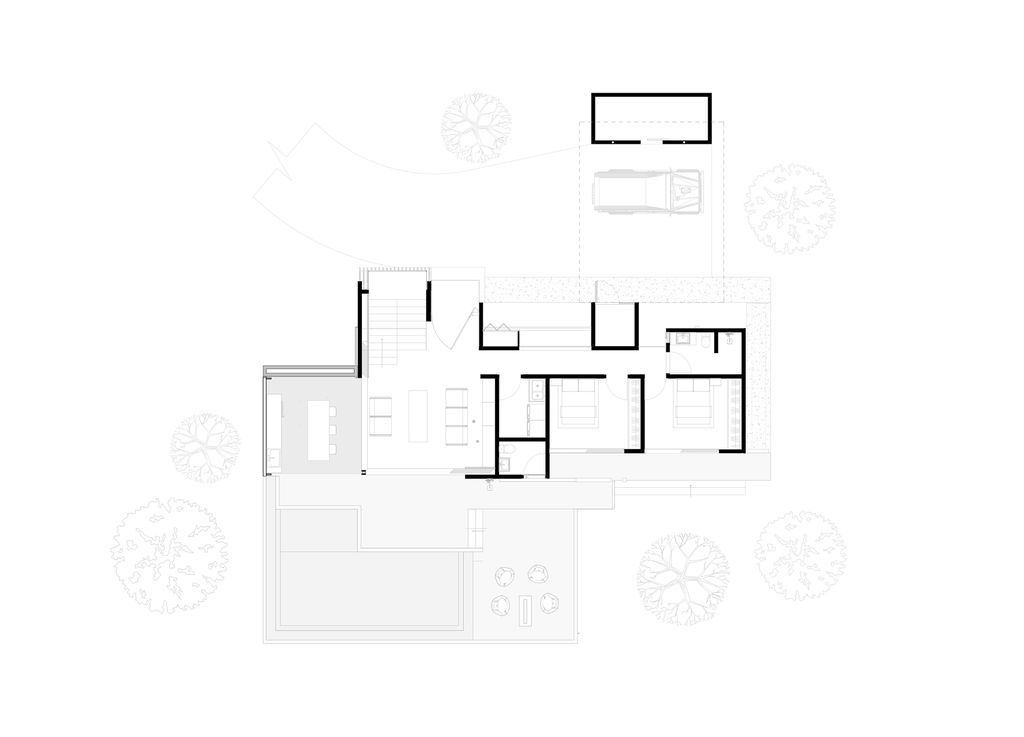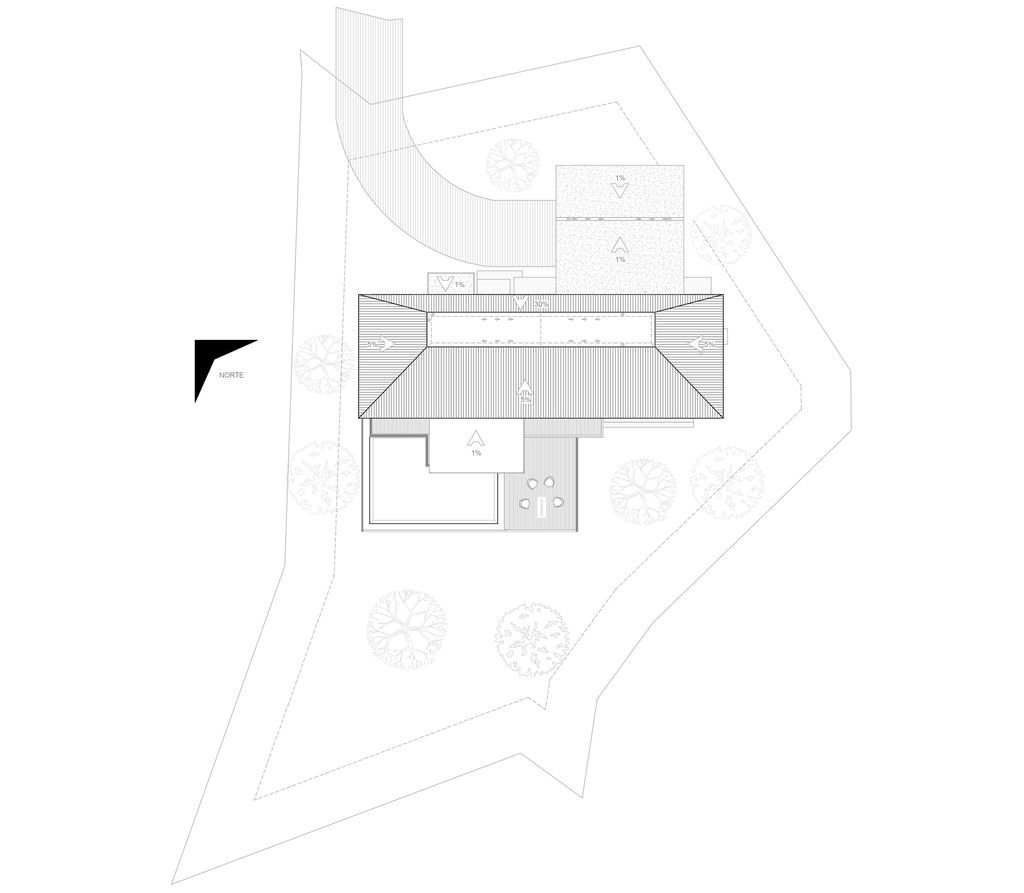 The Black Pearl House Gallery: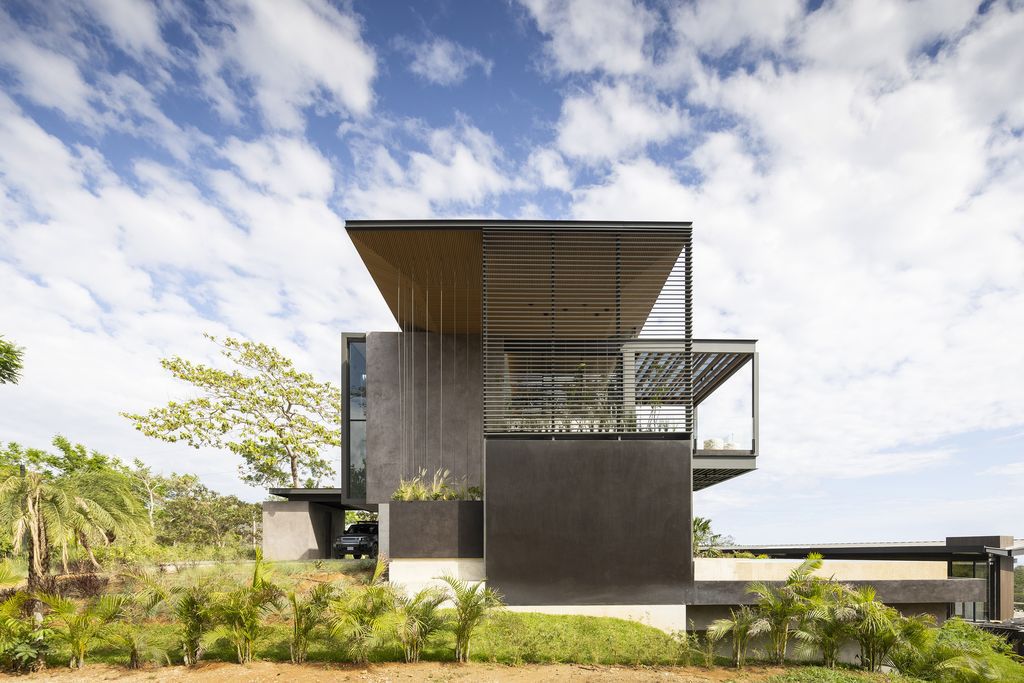 Text by the Architects: Black Pearl House is a wonderful example of how modern architecture can harmoniously blend with the tropical environment. The design team focused on highlighting the purity of form through the use of rationalist features such as right angles and precise decompositions, creating visuals that integrate with the natural environment's highlights. The goal was to reinterpret the tropical lifestyle of the area, using streamlined and contemporary lines that blend the interior spaces with the landscape.
Photo credit: Andres Garcia Lachner | Source: QBO3 Arquitectos
For more information about this project; please contact the Architecture firm :
– Add: 3H85+2WX, Buenos Aires,, Alajuela Province, Palmares, Costa Rica
– Tel: +506 2453 0003
– Email: info@qbo3.com
More Projects in Costa Rica here:
---