Date of Publishing:
For housewives, the kitchen is the most important space. This is also an excellent location for family bonding. The current trend in modern kitchen design is for very luxurious and one-of-a-kind kitchens with all the amenities. It is, however, difficult to design a modern kitchen that meets these criteria. With these 15 one-of-a-kind designs, you can broaden your kitchen design inspiration and style. Thousands of other fantastic home design ideas are available at LUXURY PHOTO.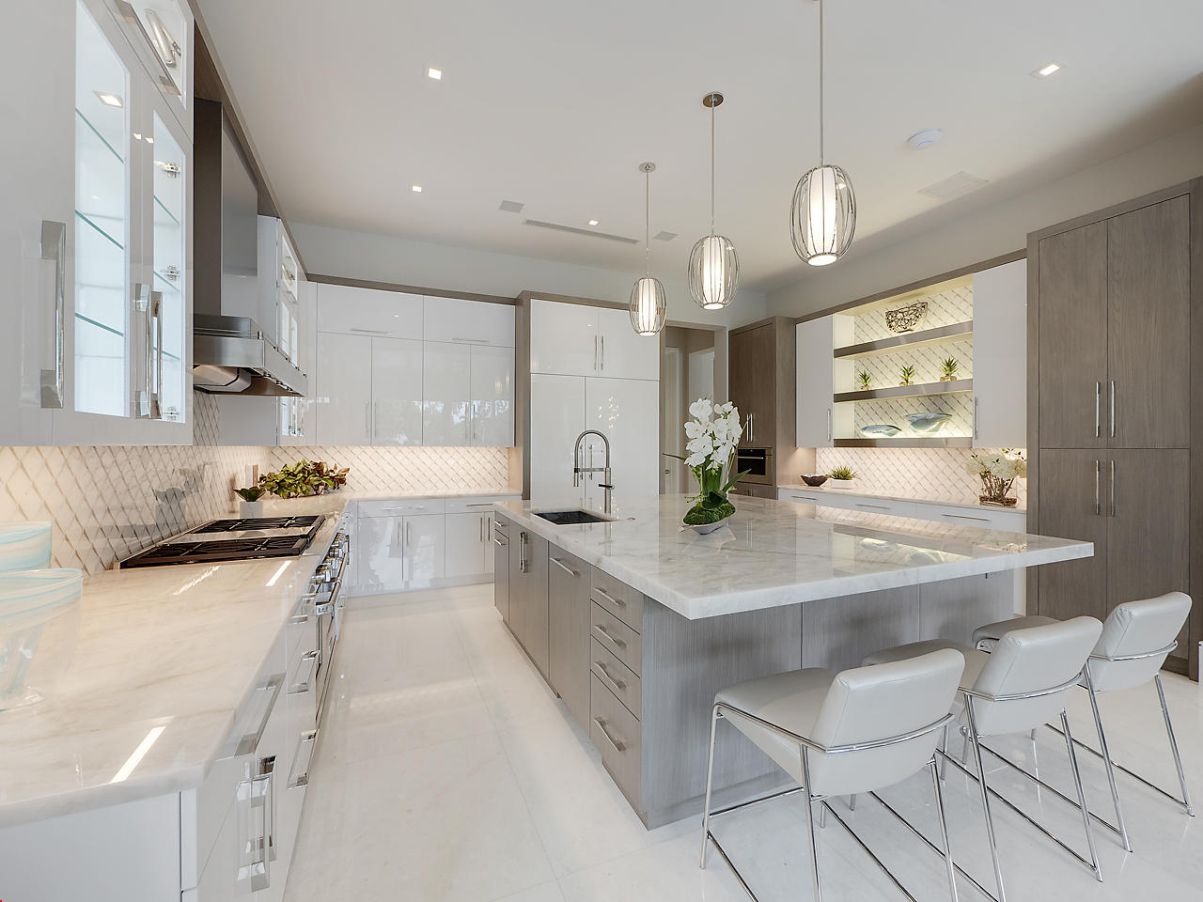 1 | The combination of glass cabinets and shelves makes the kitchen design simple but not boring. Furthermore, the grid background adds a unique element to the space. Florida Waterfront Home in Boca Raton for Sale $6.79 Million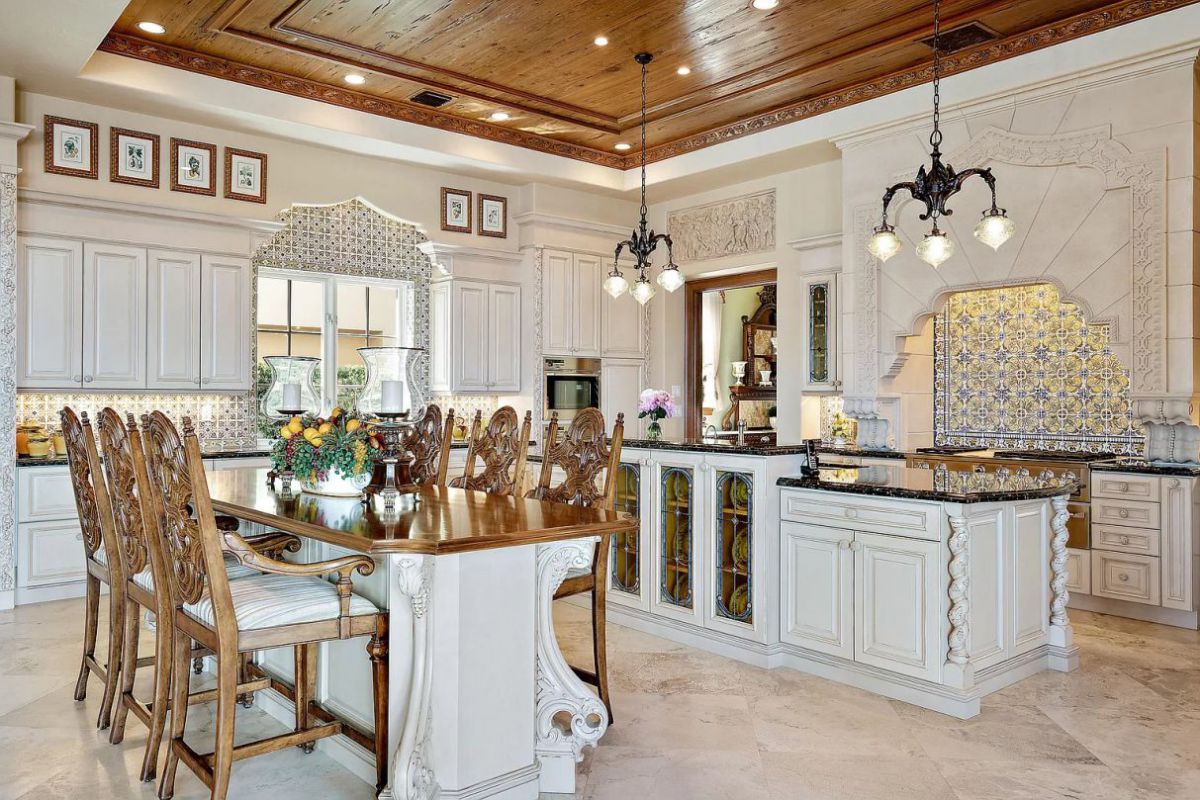 2 | Luxury kitchen with processing area arch design and pendant light design, as well as other decorative motifs, creates a cozy atmosphere. Ultra-Desirable Intracoastal Point Jupiter Home for Sale at $11 Million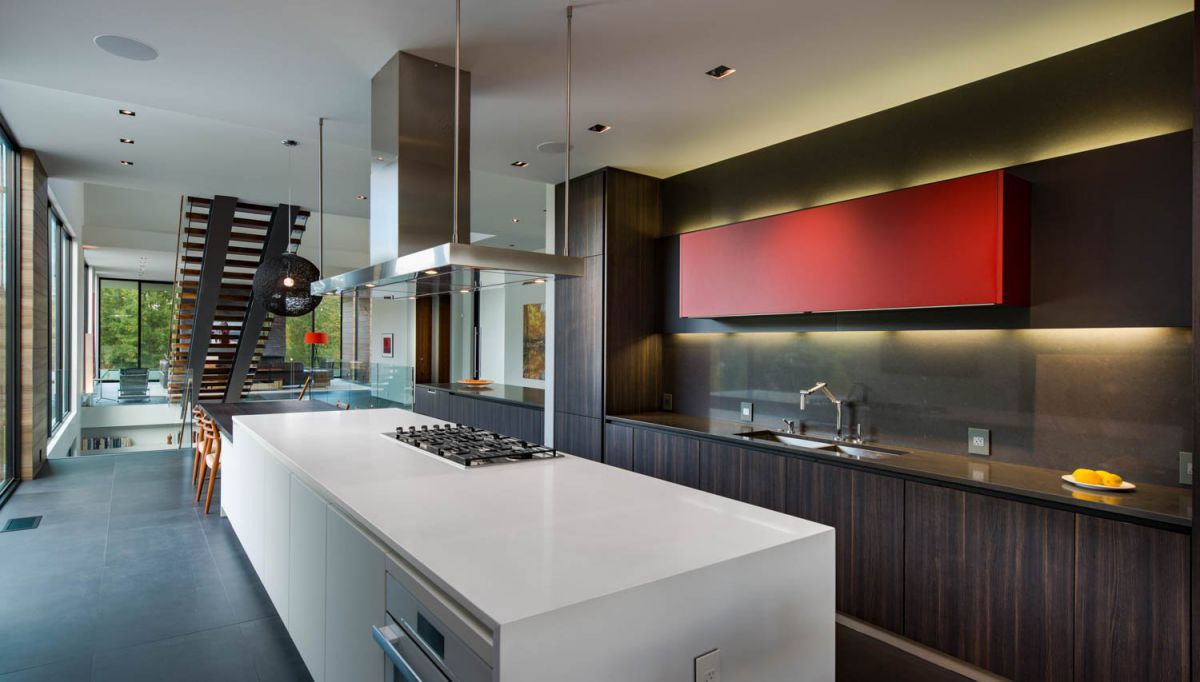 3 | The homeowner prefers open-concept kitchens. Furthermore, the color combination creates a distinct and eye-catching feature. Great Falls Modern Home in Virginia by Whipple Russell Architects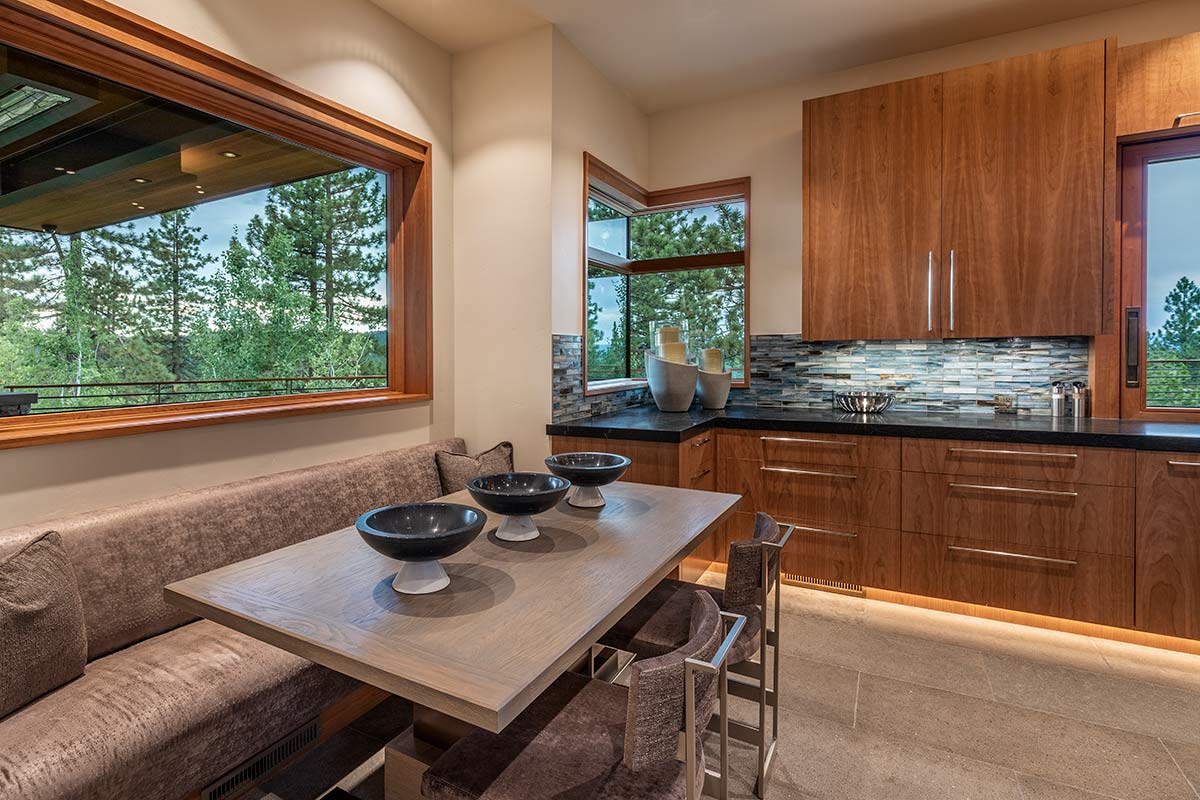 4| The use of wood color and design creates a seamless blend of modern and classic elements. Furthermore, the glass frames bring a sense of freshness to the space. Martis Camp Home Lot 539 at Cloudcroft Court Listed for $10.5 Million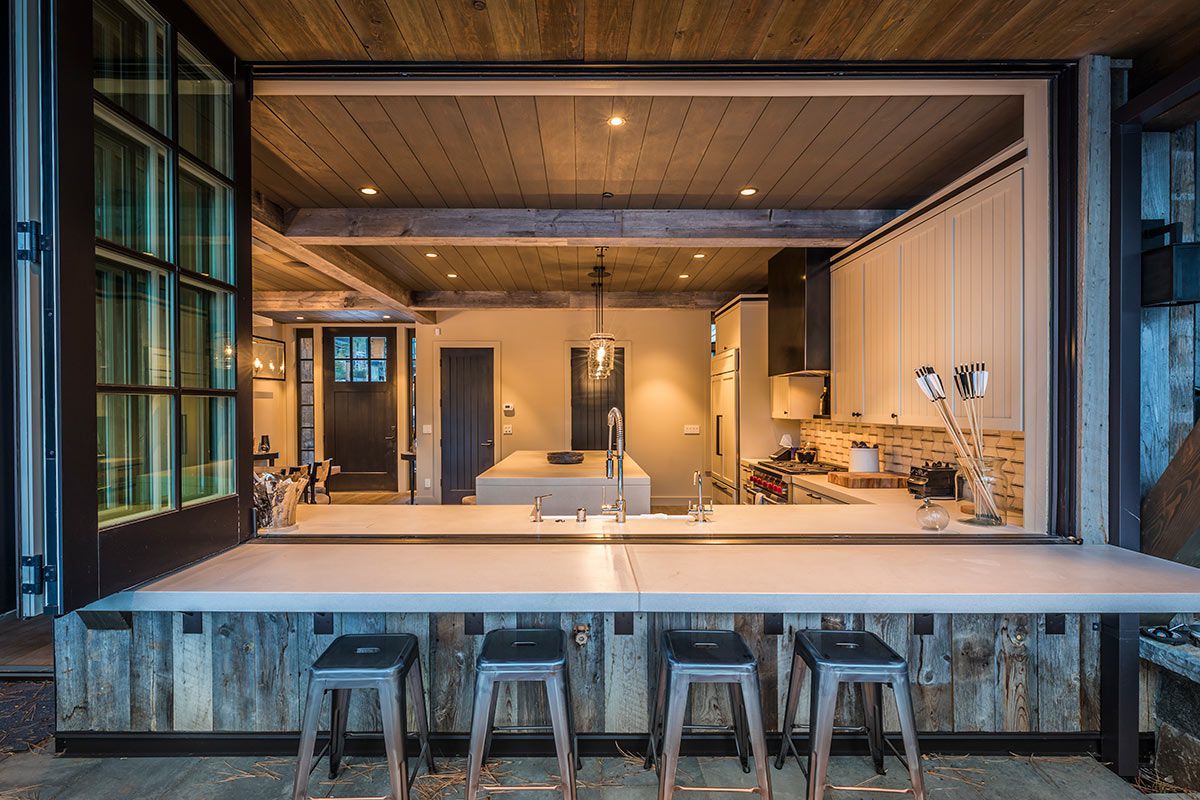 5 | You'll appreciate the country-style kitchen, as well as the relaxing outside area. Stunning Martis Camp Home Lot 308 by Kelly and Stone Architects
More Ideas for Living Room: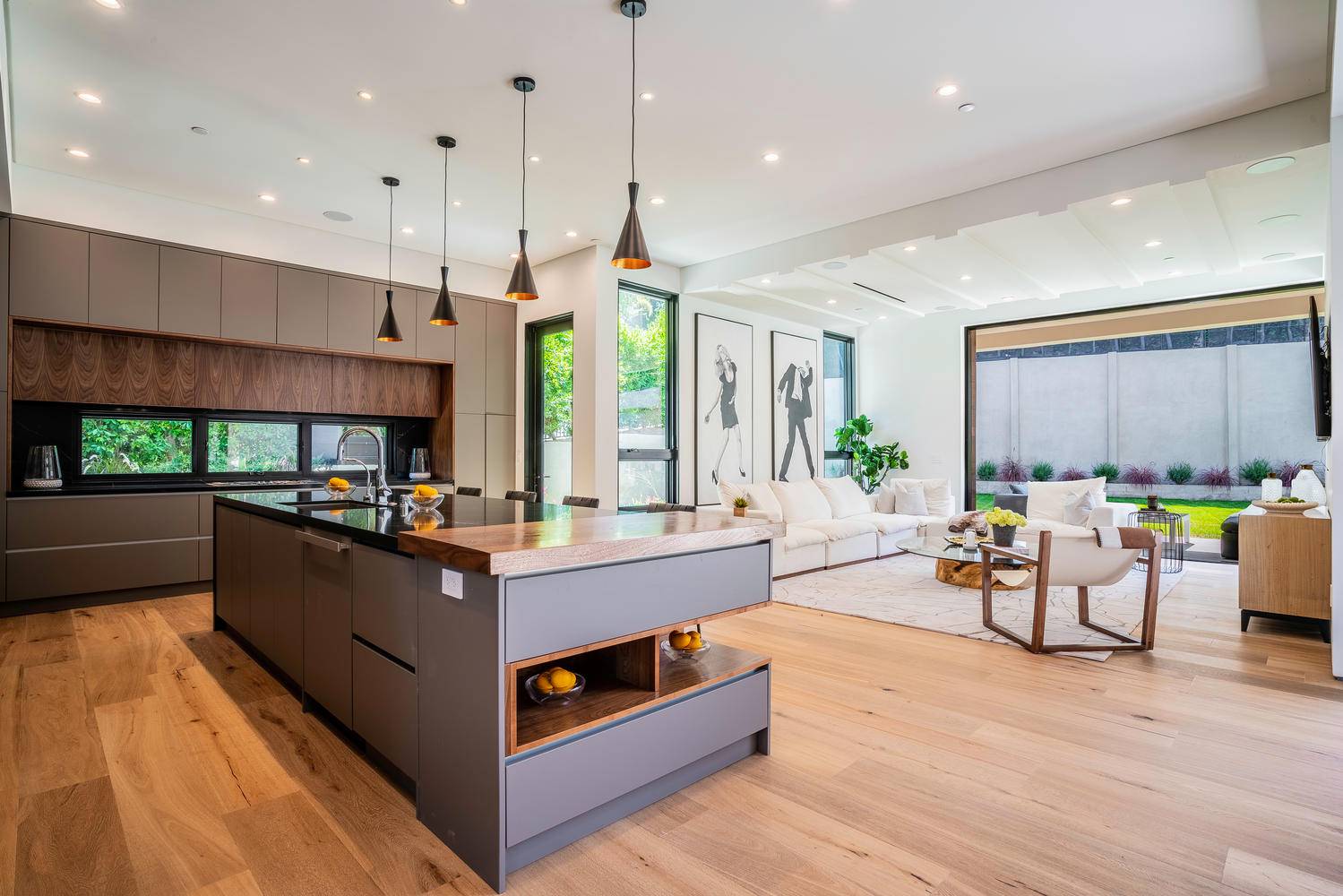 6 | This design is appropriate for those who prefer a modern and minimalist aesthetic. Above all, the color scheme of the ceiling lights and the island is stunning. Sandy Lane Modern Home in California by C-Oliveria Design Studio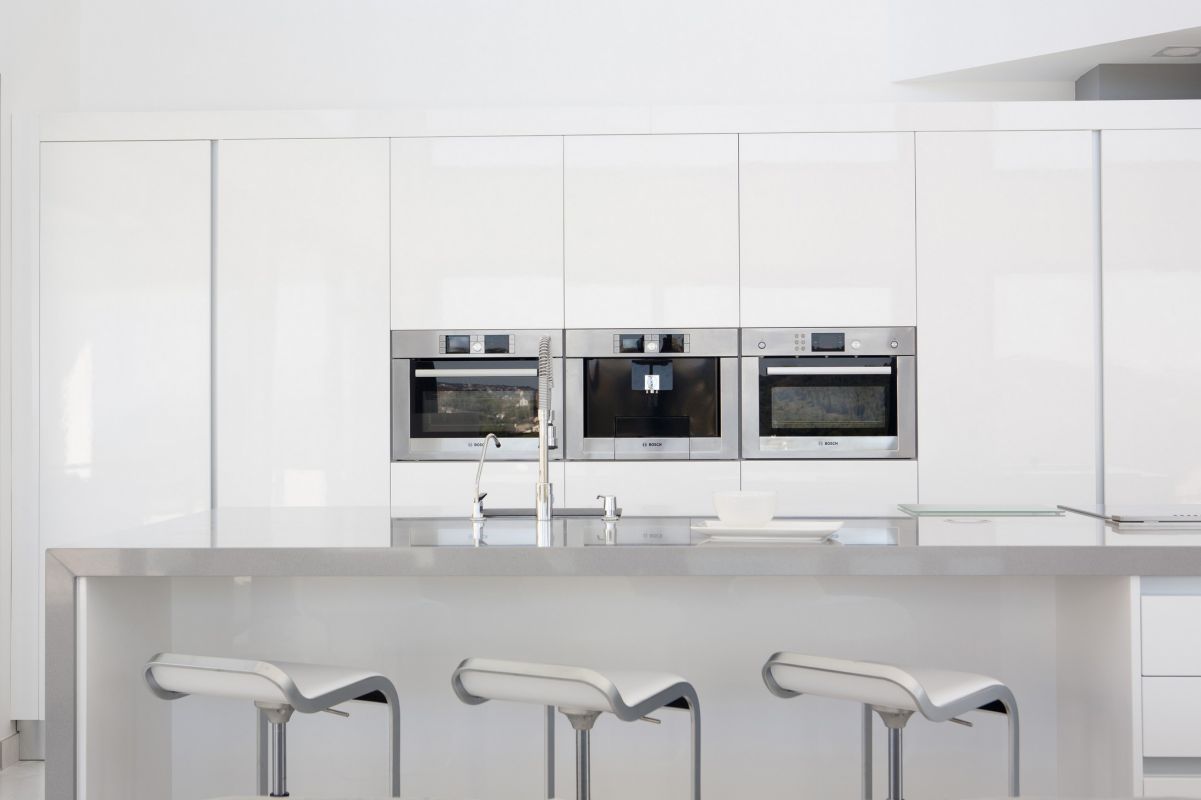 7 | Integrating kitchen appliances with cabinets is one method for saving kitchen space. In addition, the use of glossy paint and metal chairs adds to the youthfulness of this style. Fabulous Villa Prometheus in Costa Blanca, Spain by Miralbo Urbana S.L.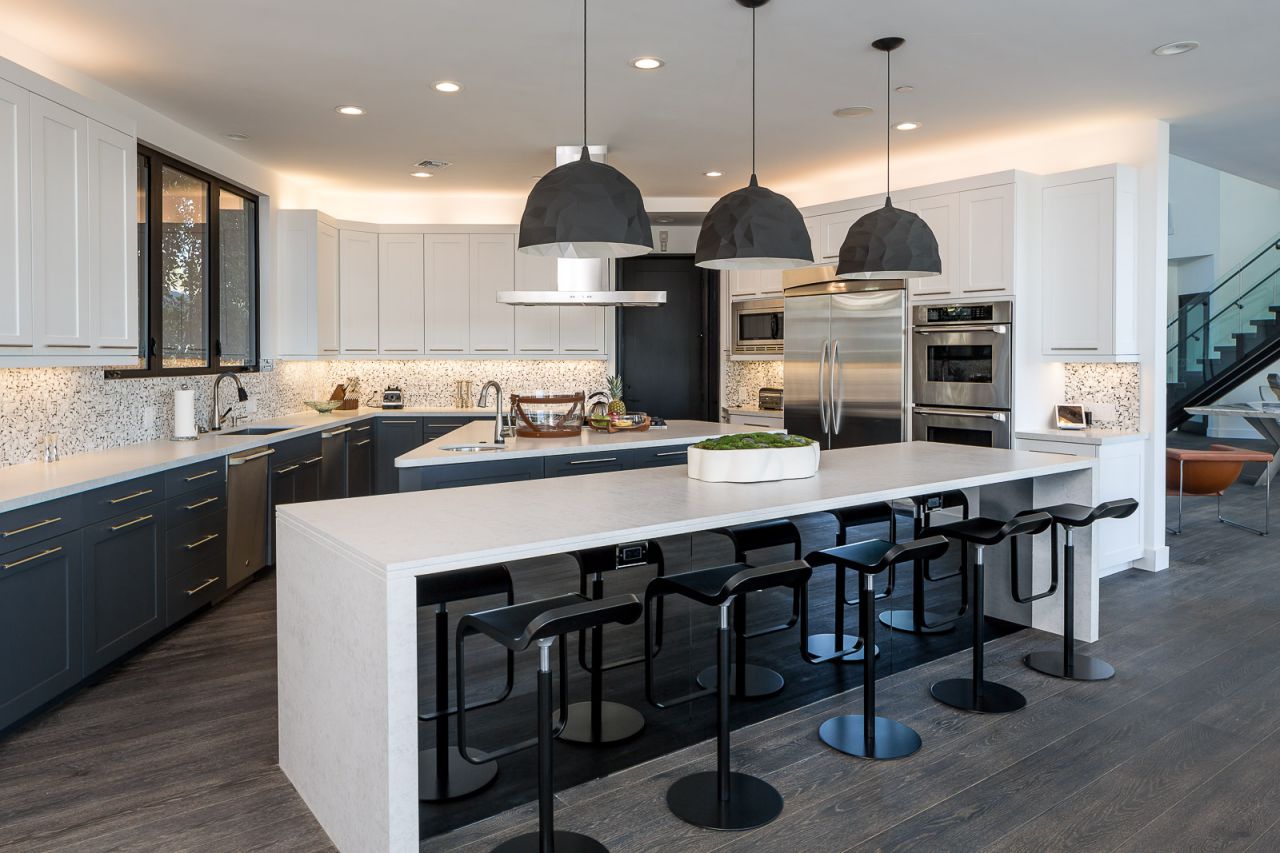 8 | The no-door kitchen architecture has an open connection to other rooms but retains a separate area due to its unique closed design. Check in at the Mansion Beverly Hills Modern Home with Stunning Views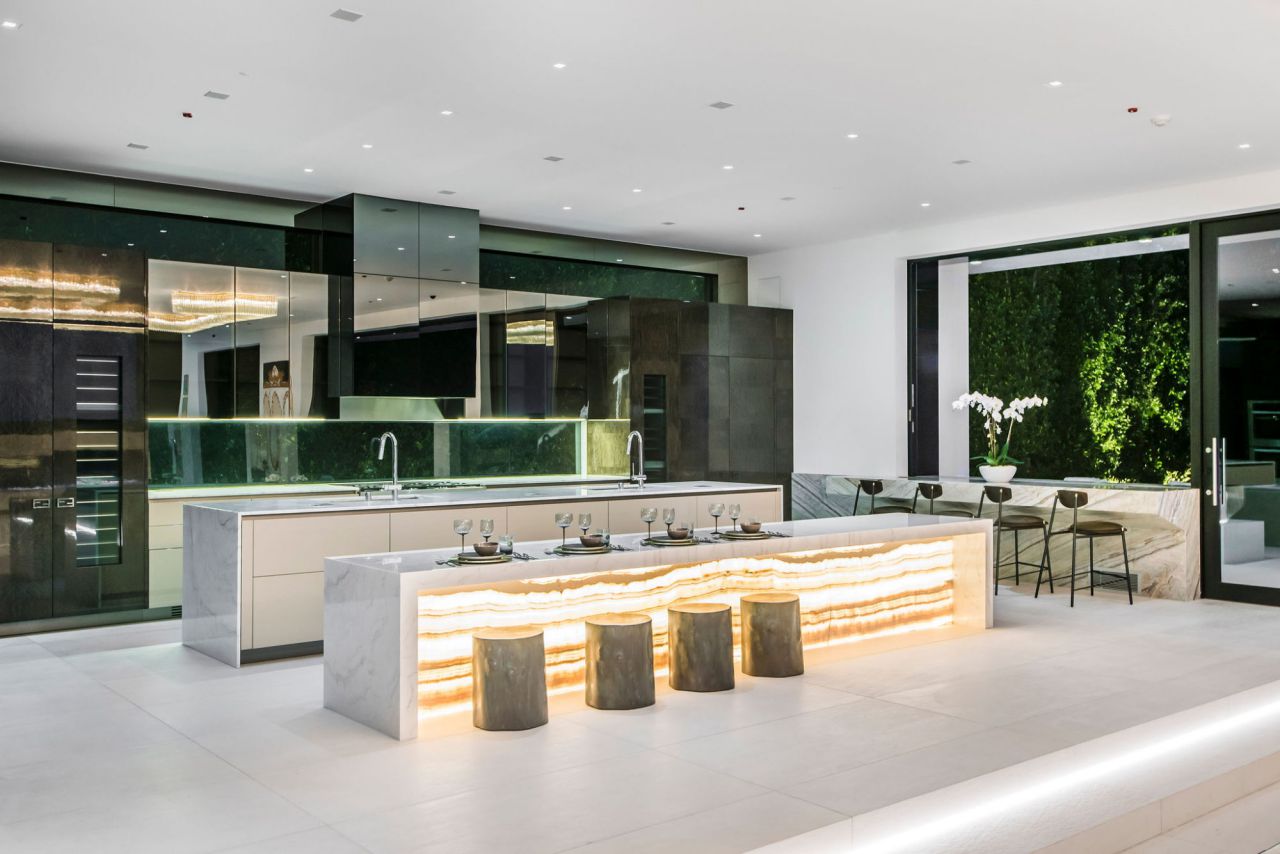 9 | The space is brightly lit thanks to the glossy cabinet materials and lighting layout. Furthermore, the wooden block chairs in the island area add to the enjoyment of the kitchen. Modern Marvel North Canon Drive Home in Beverly Hills by Roman James
More Ideas for Bedroom: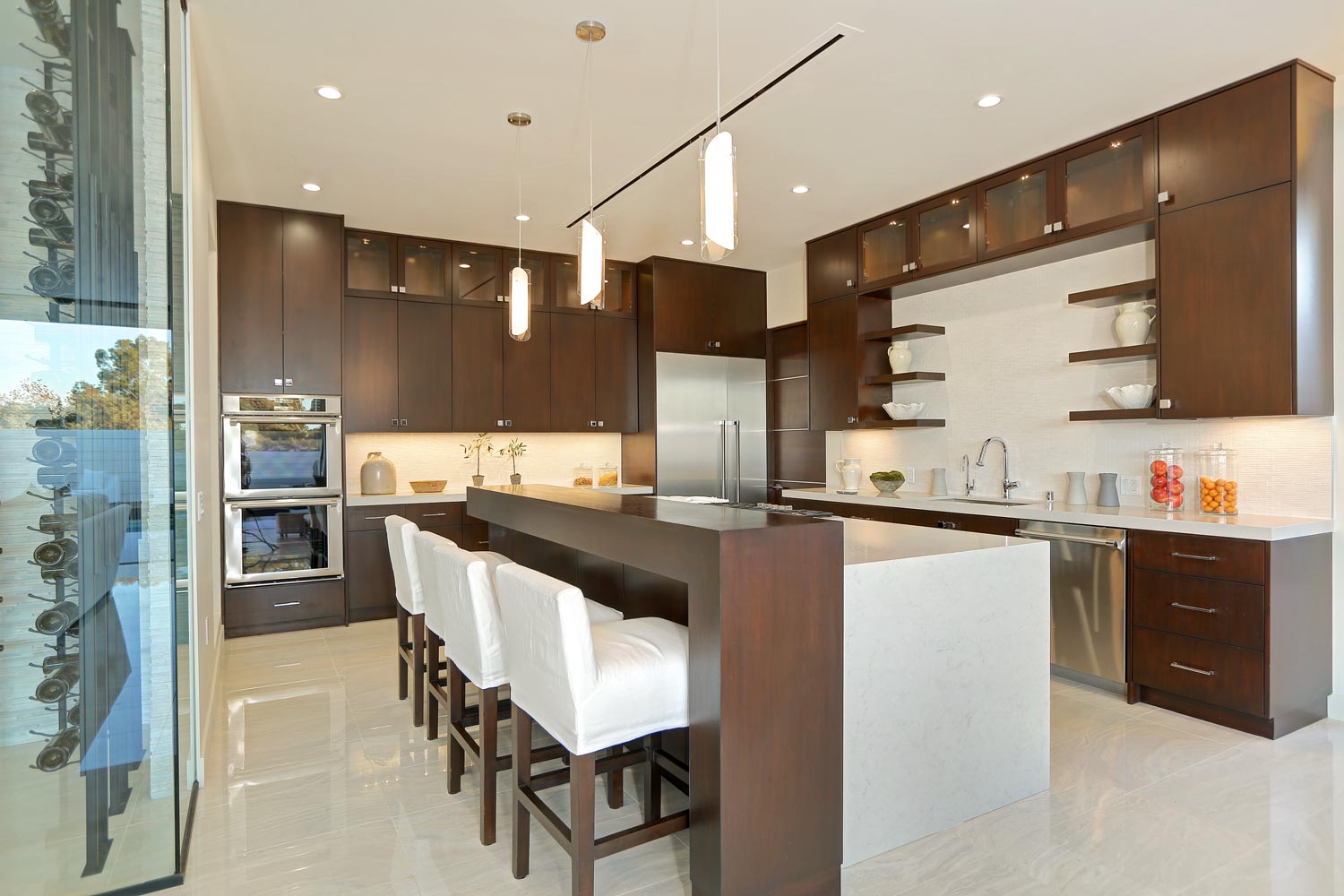 10 | Symmetrical kitchen design with two cabinet areas and two rows of shelves, displaying the homeowner's minimalist and gentle style. Spectacular 5 bedrooms and 5.5 baths Mid-century Home in Los Angeles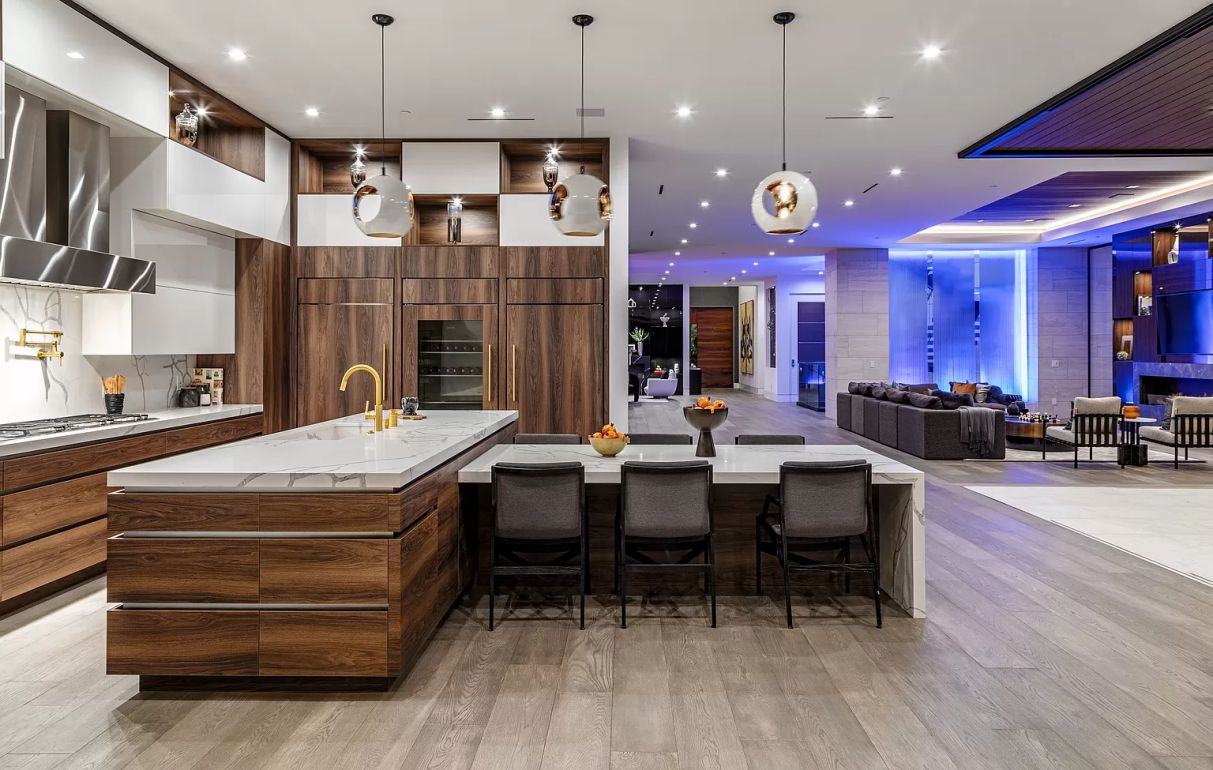 11 | Another unique design feature is the creation of storage areas that can be used for decorations or frequently used items. One of the Bel Air's Newest Modern Mansions Listed for $19,899,000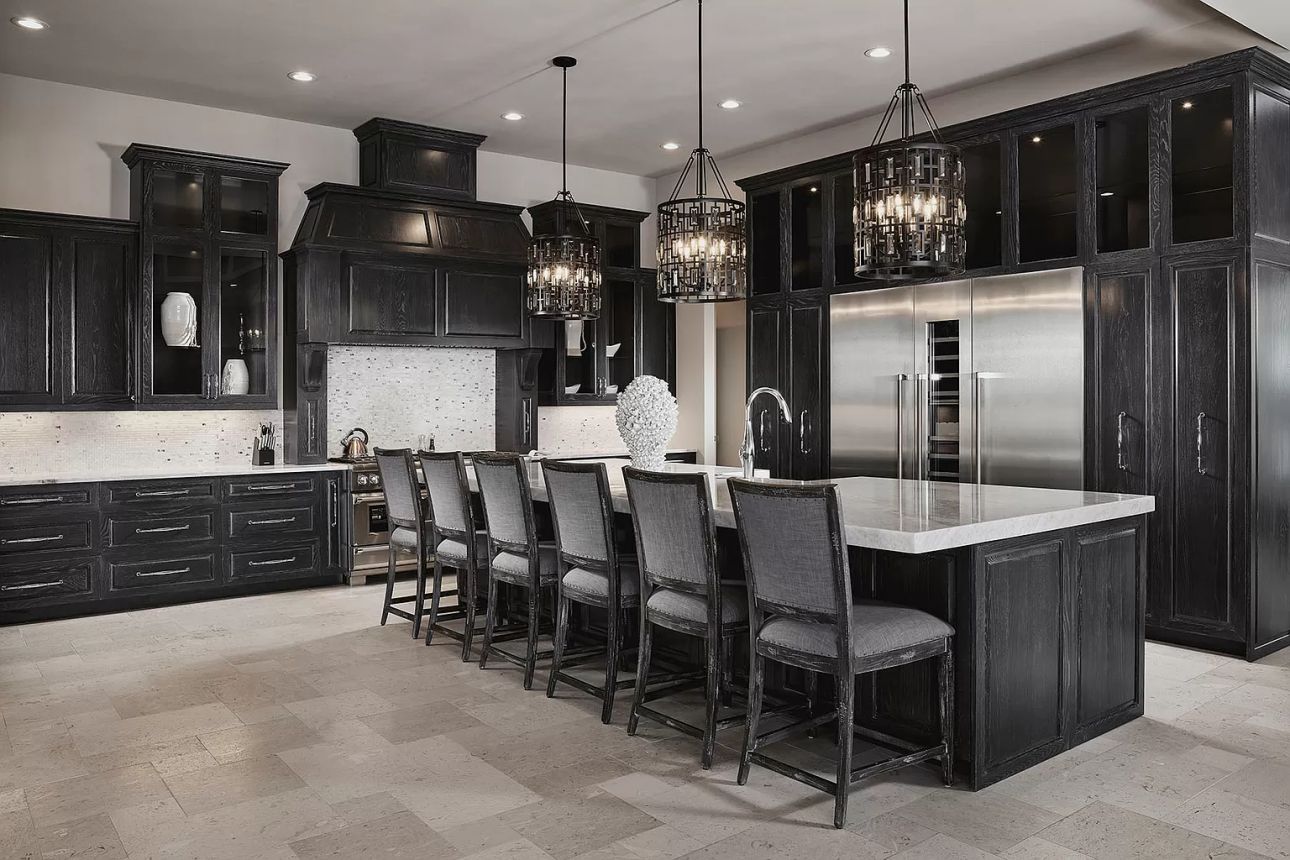 12 | The color, pendant lamp design, and cabinet design exude elegance and antiques. 475 Gate House Ct – Setting the New Standard for Island Luxury
13 | In contrast to the preceding style, the kitchen has a youthful and modern trend, with large space and decorative patterns creating a lovely picture. Fantastic Sculptural Art in Palm Desert, California by Guy Dreier Designs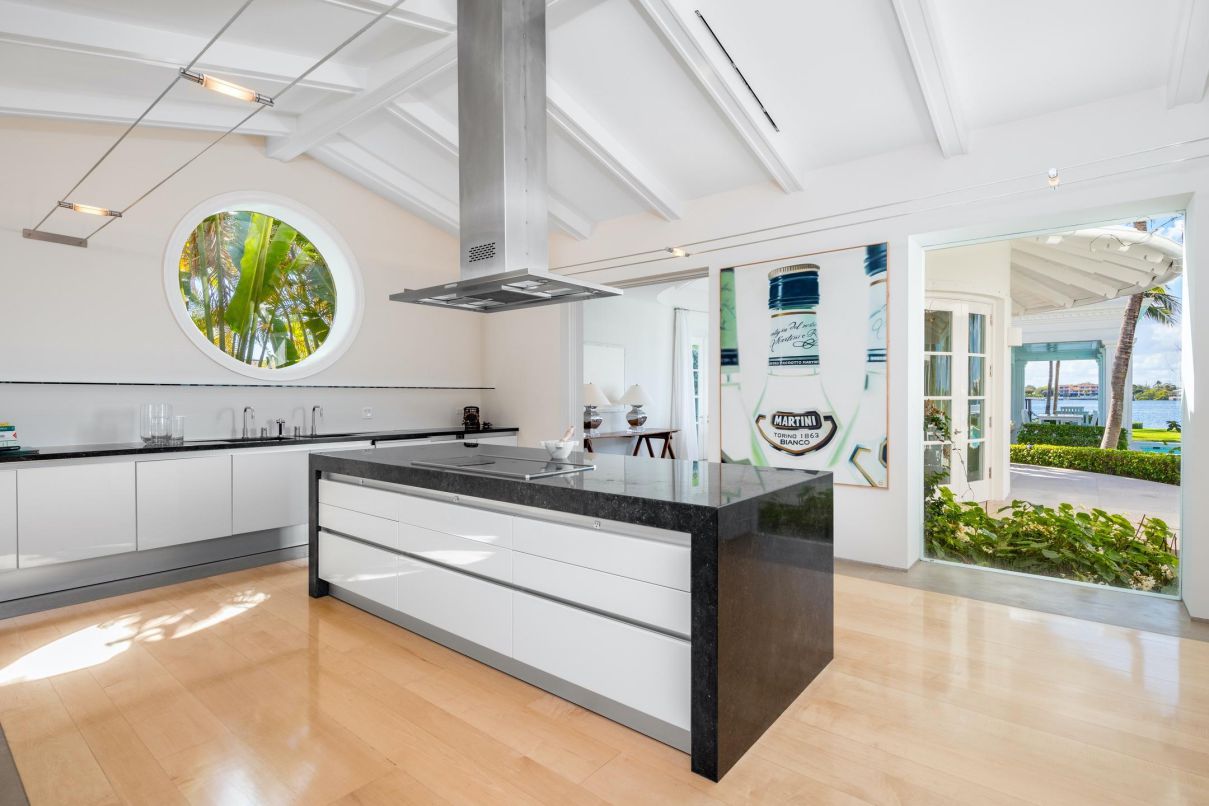 14 | Consider putting the kitchen in a separate room. The owner had the idea of enlarging the room by designing the ceiling and bringing in the green space with glass door frames. 319 North Atlantic Residence in Lantana on Market for $16 Million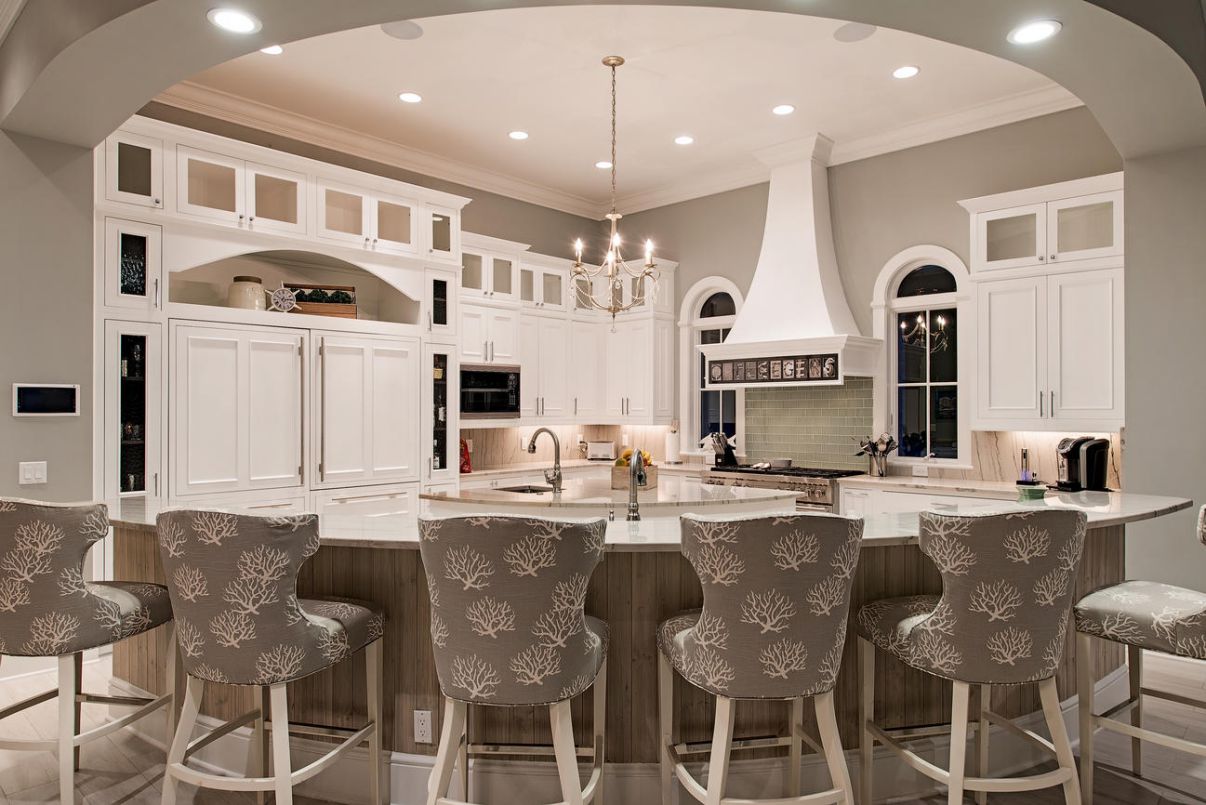 15 | The closed semicircular kitchen architecture creates a close space for family members. Besides, the kitchen becomes more sparkling with the design of windows and lights. Spectacular Classic Coastal Residence in Naples listed for $7.7 Million
---
Thousand of high quality images of Kitchen and more you can see at Kitchen Gallery.