Date of Publishing:
Architecture Design of Villa Connect
Description About The Project
Villa Connect designed by Story Architecture, to design spaces that serve people. Located in Moi City, Thu Dau Mot, Binh Duong, Vietnam, this house design to adapt the owner's demand with simple lifestyle and nature connection. Indeed, to create cohesion among family members, the architect develop an architecture that makes people feel interested to live in reality. It does not have too many decorations, accents, or impressive materials and items for people to immerse in it. And the architecture is not so minimalistic that people feel deprived, then they will dream of better things. The house with interesting architectural space, just enough for people to return to reality and have the reality of having it all.
On the other hand, the block designed much back from the road and develops in an L-shape embracing the swimming pool. Therefore, helping the space of the rooms to have a view of the pool. And through the balcony or window of the bedrooms can easily see and connect with each other. Moreover, skylights and skylights of the stairs are cleverly arranged. So that the bedrooms do not share walls to create privacy for each individual but also create a connection between floors in the house.
Indeed, an architecture just enough, a space just enough, exploiting the density and hollowness in architecture to create a balance of space and shape. It helps people have a clearer idea of ​​reality and living space so that they can live happily, happily, and sustainably with their families.
The Architecture Design Project Information: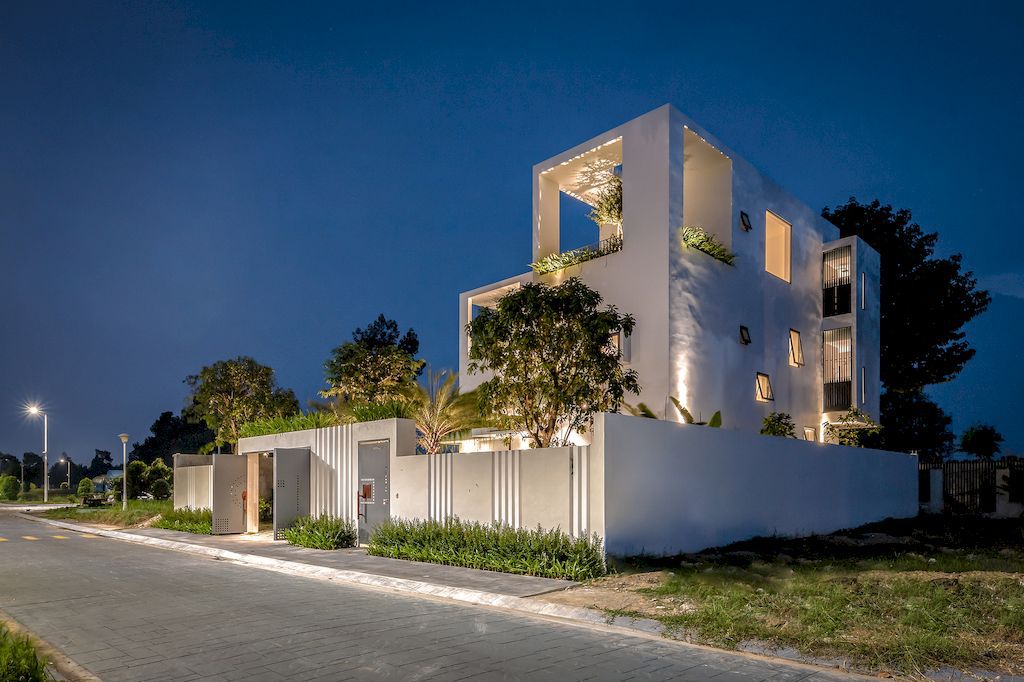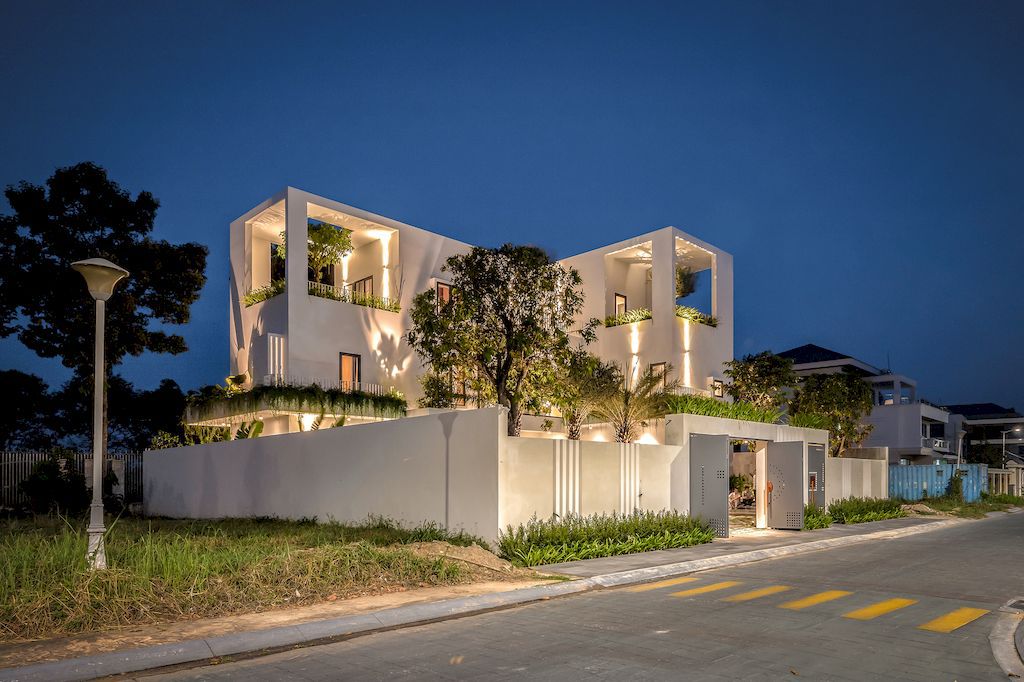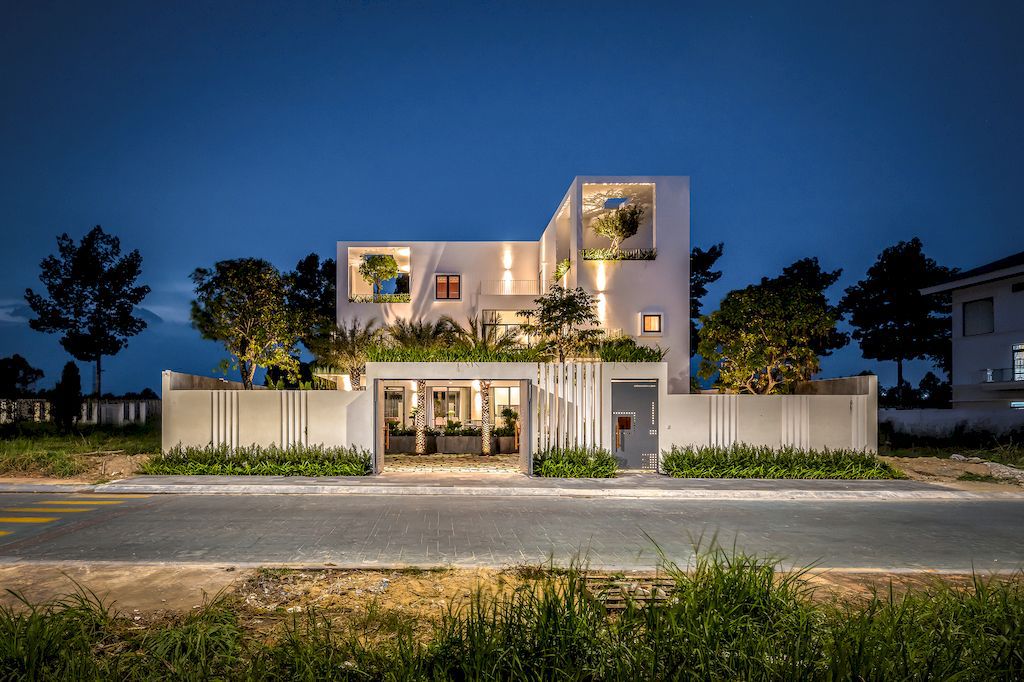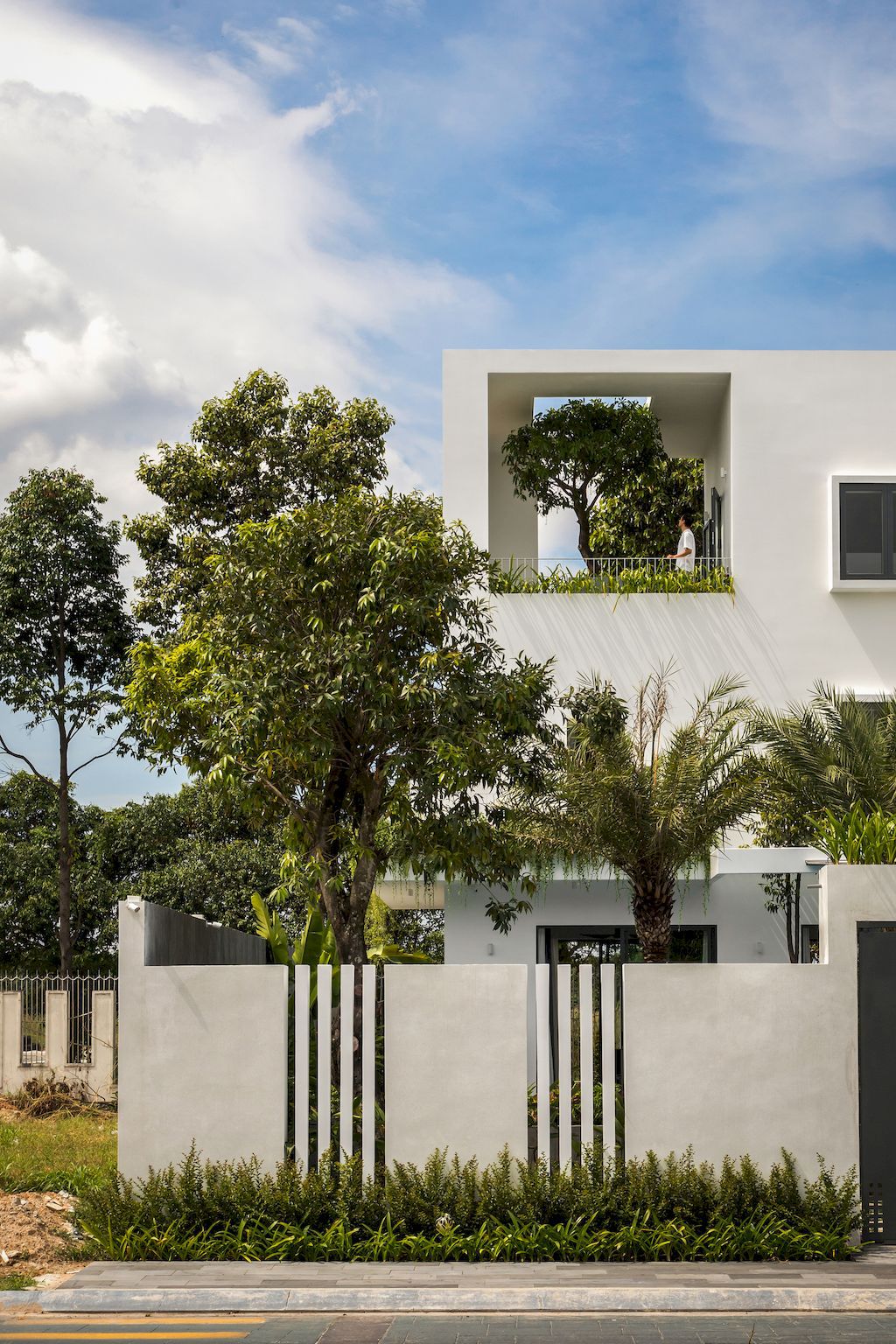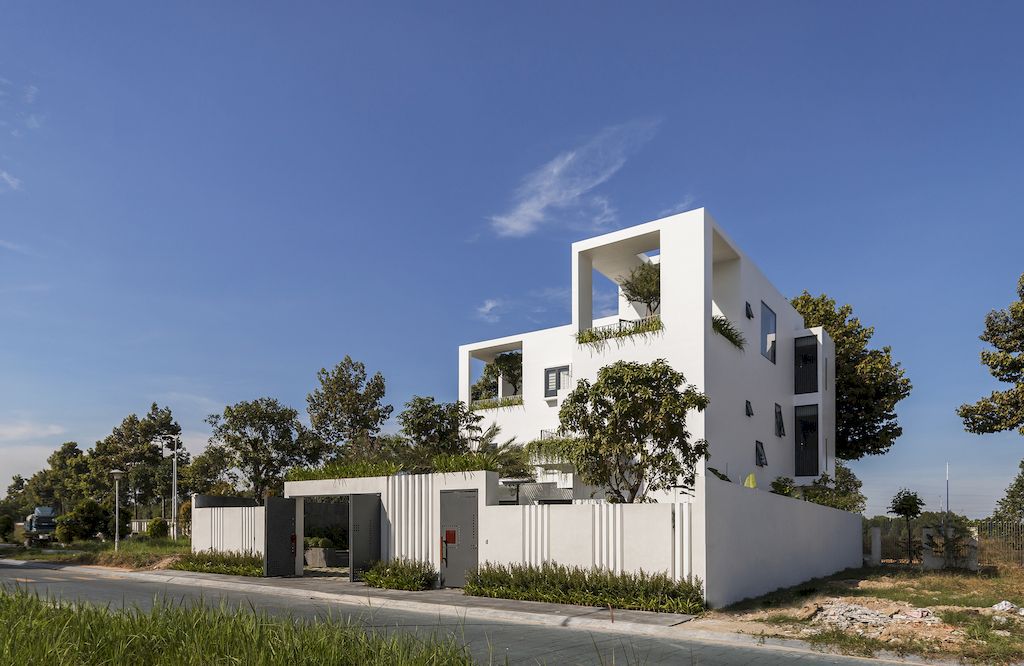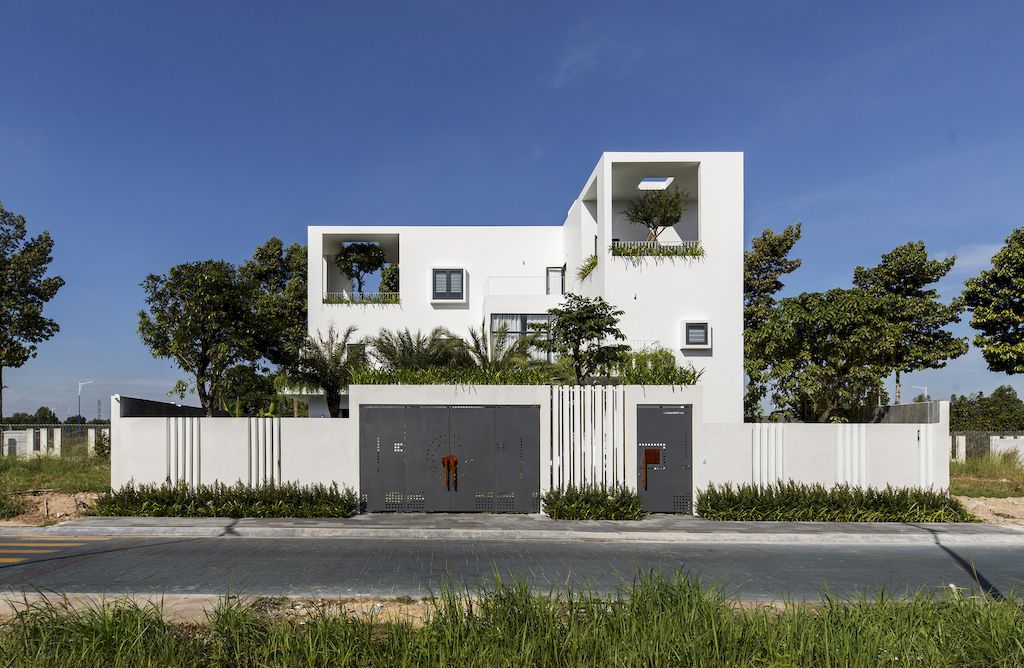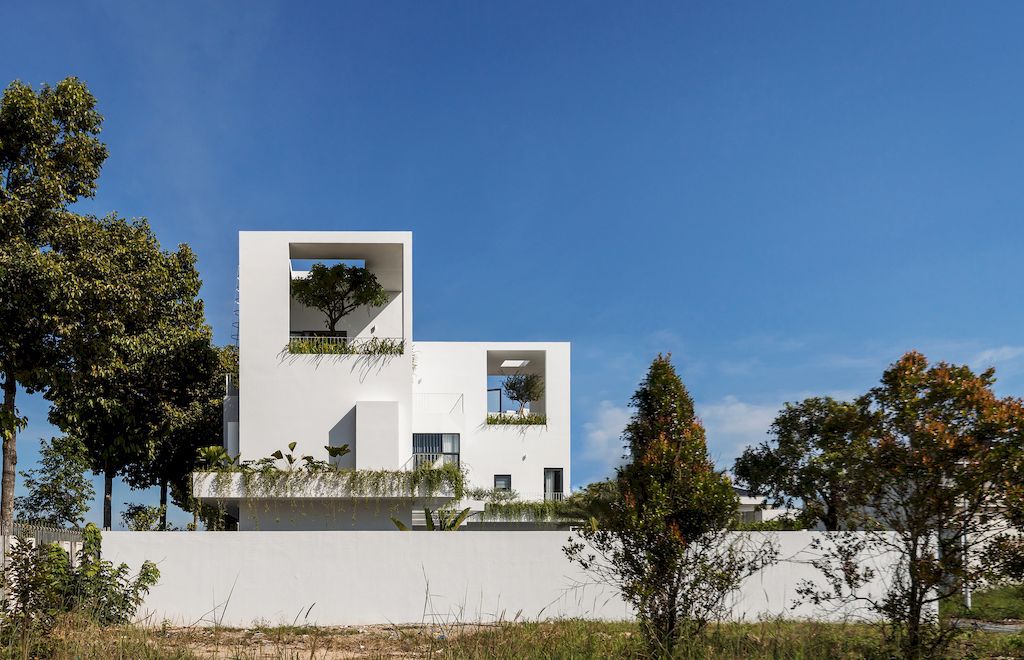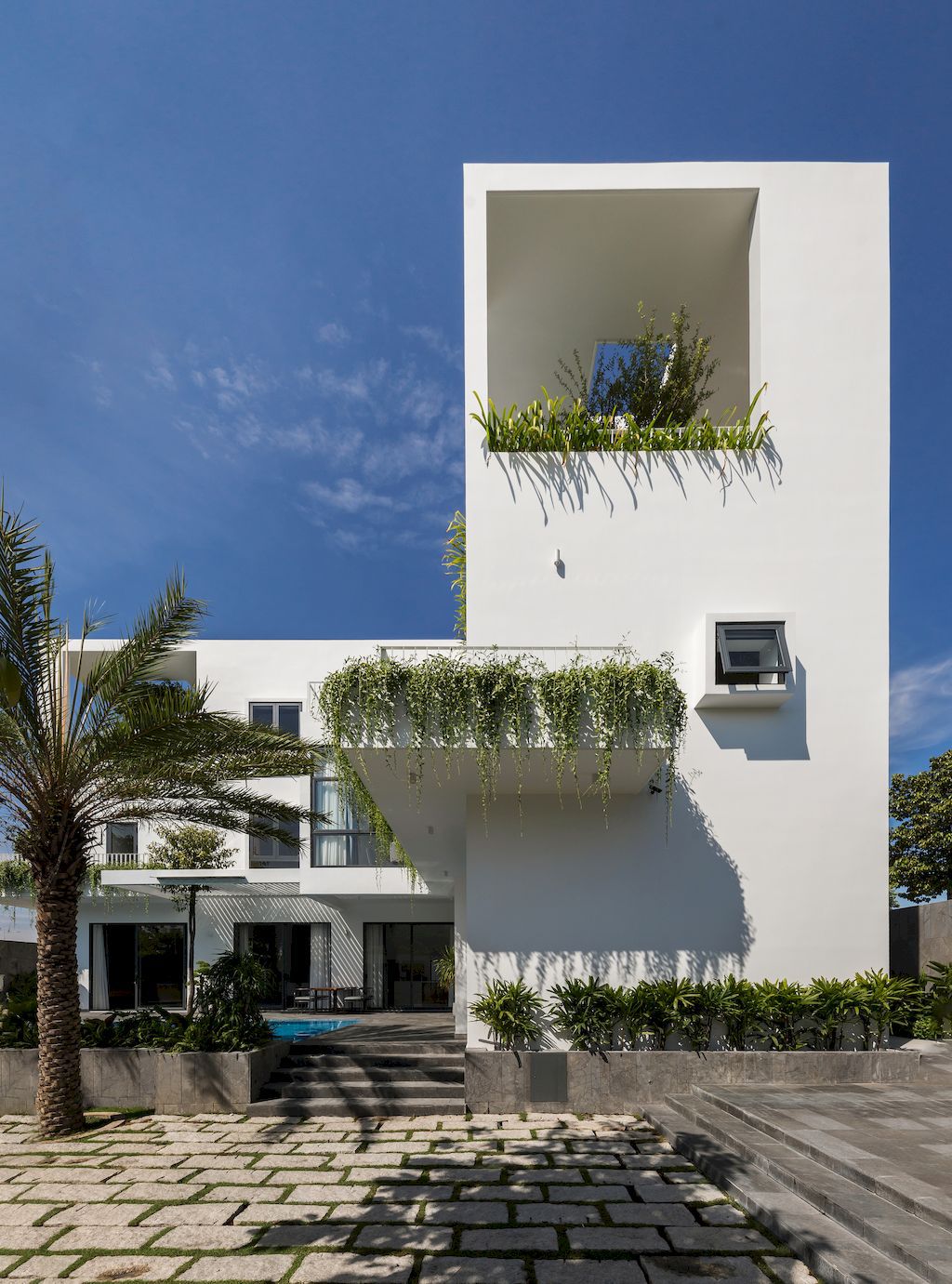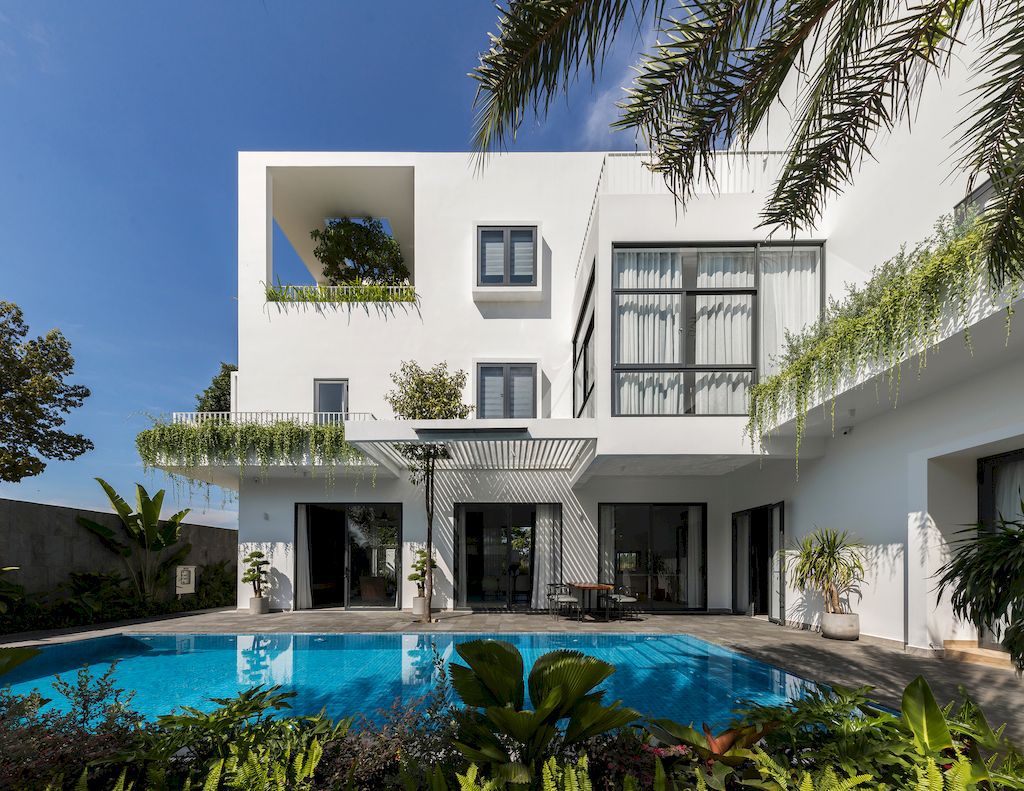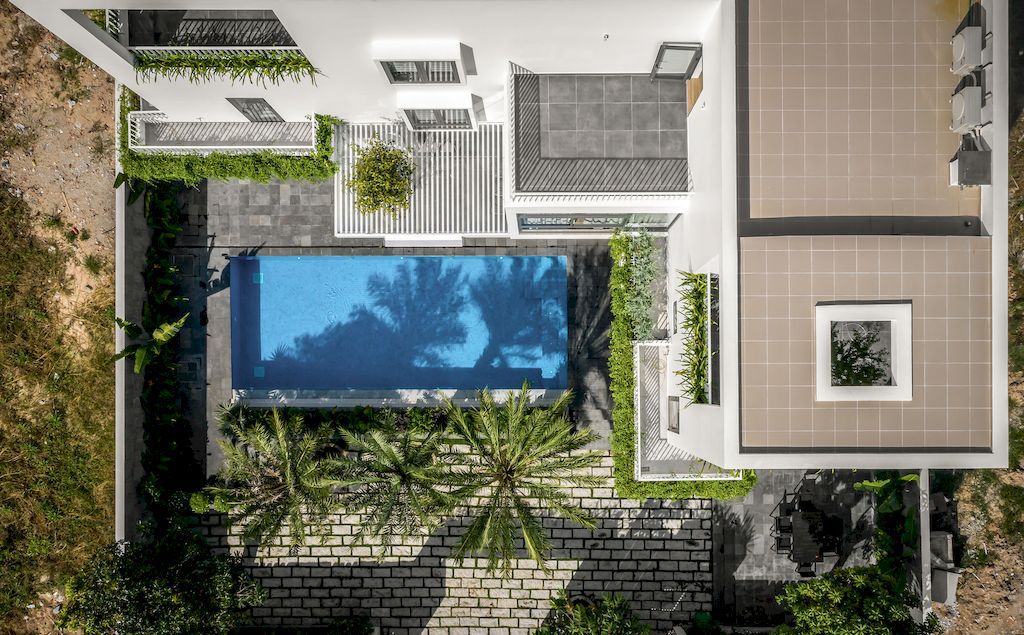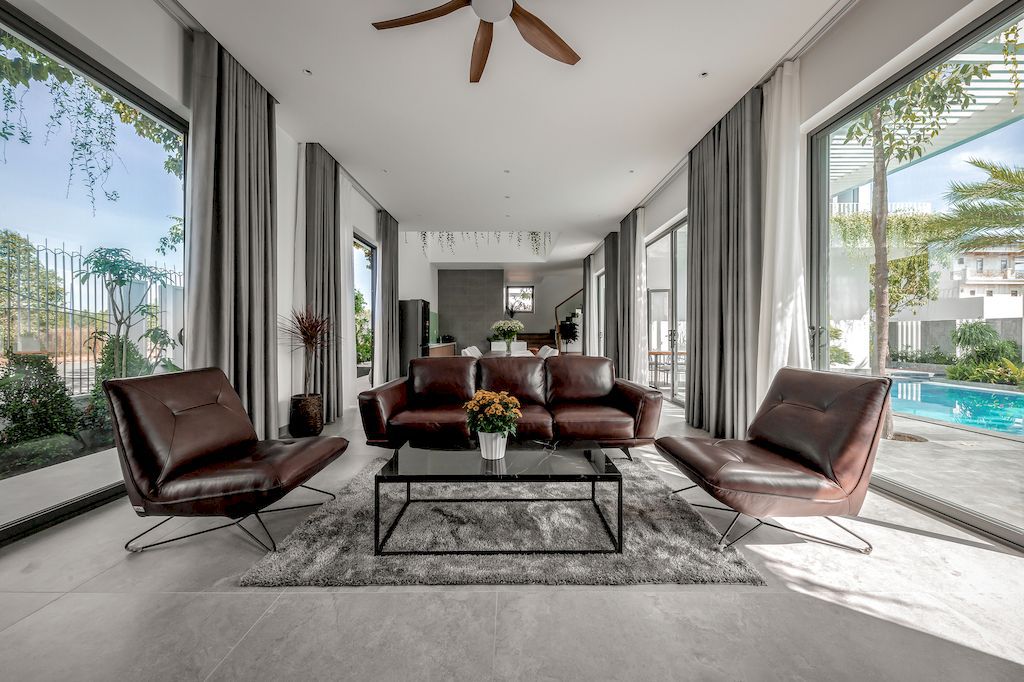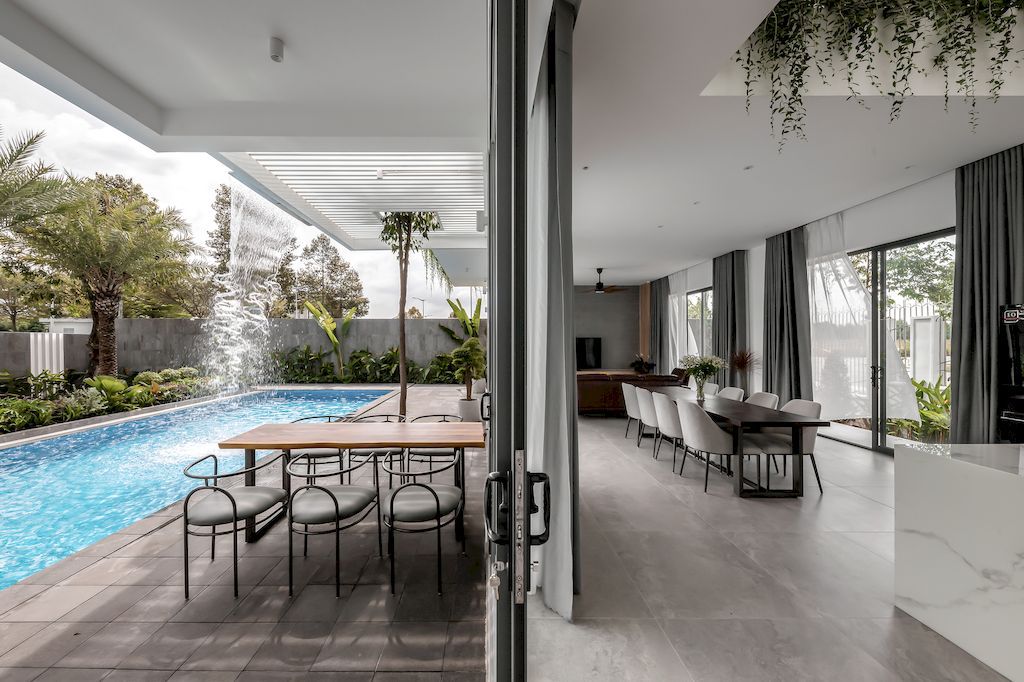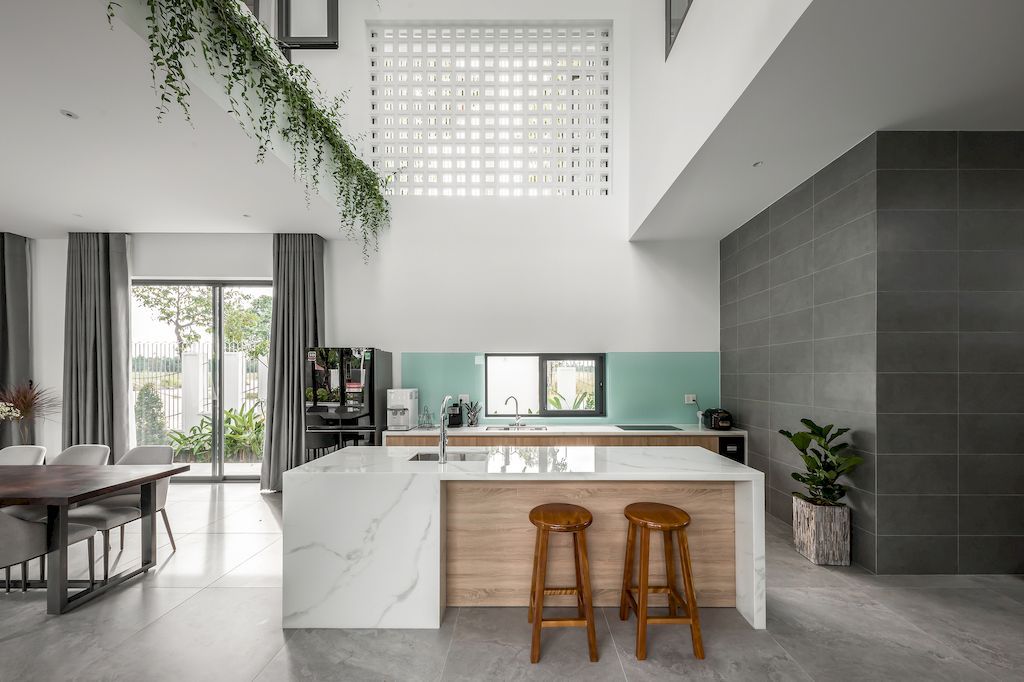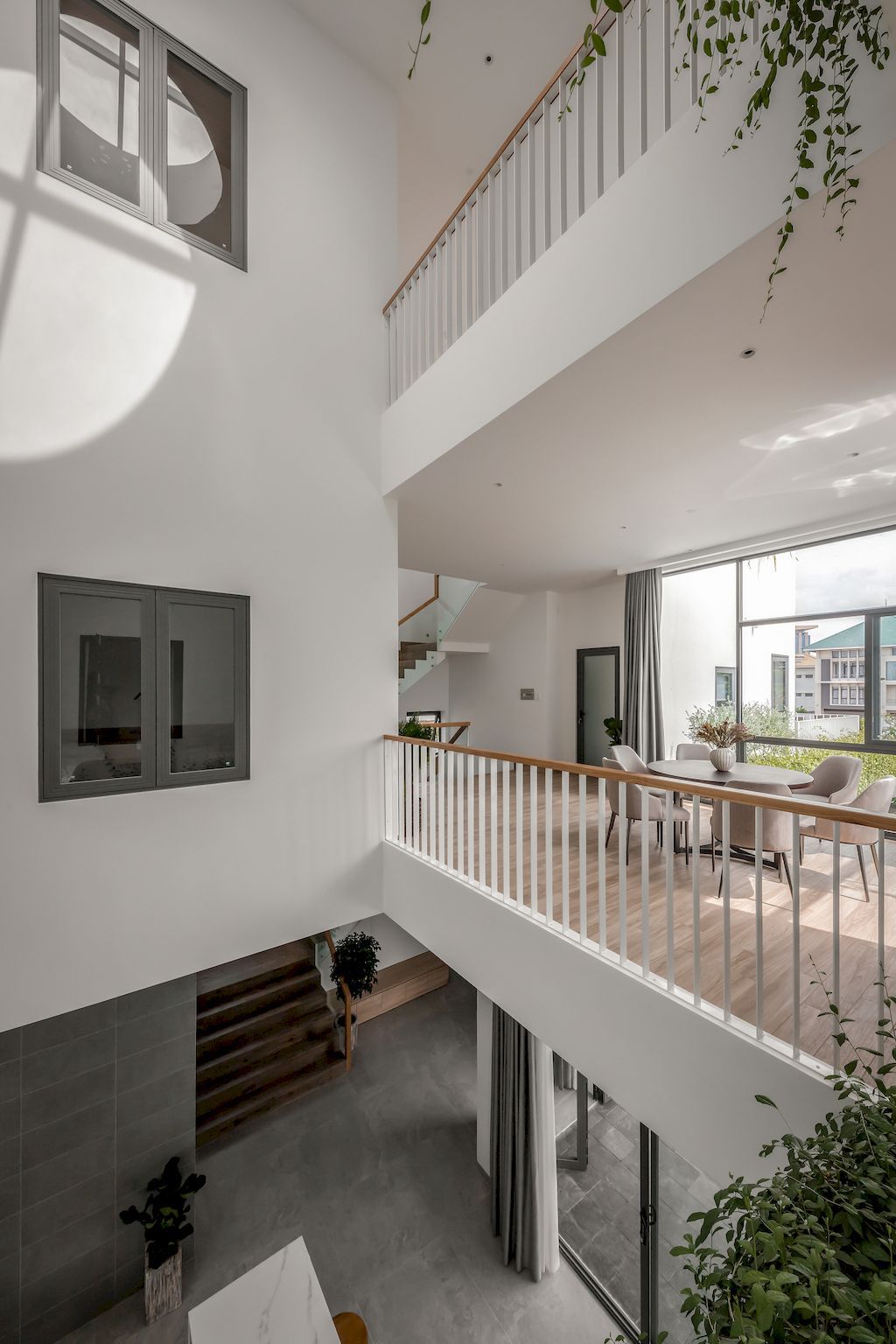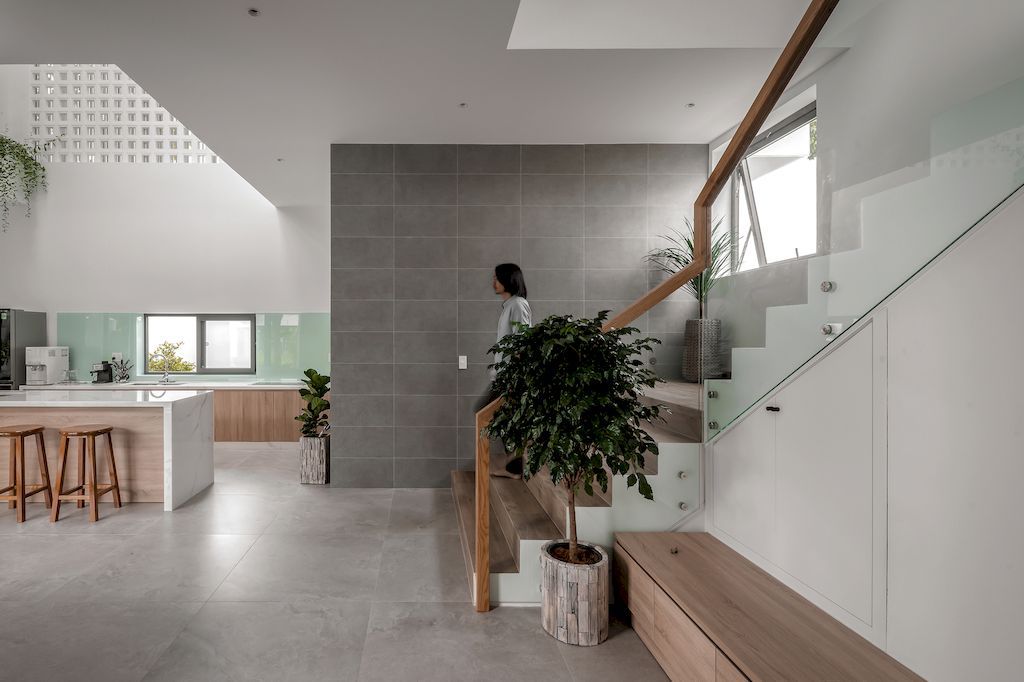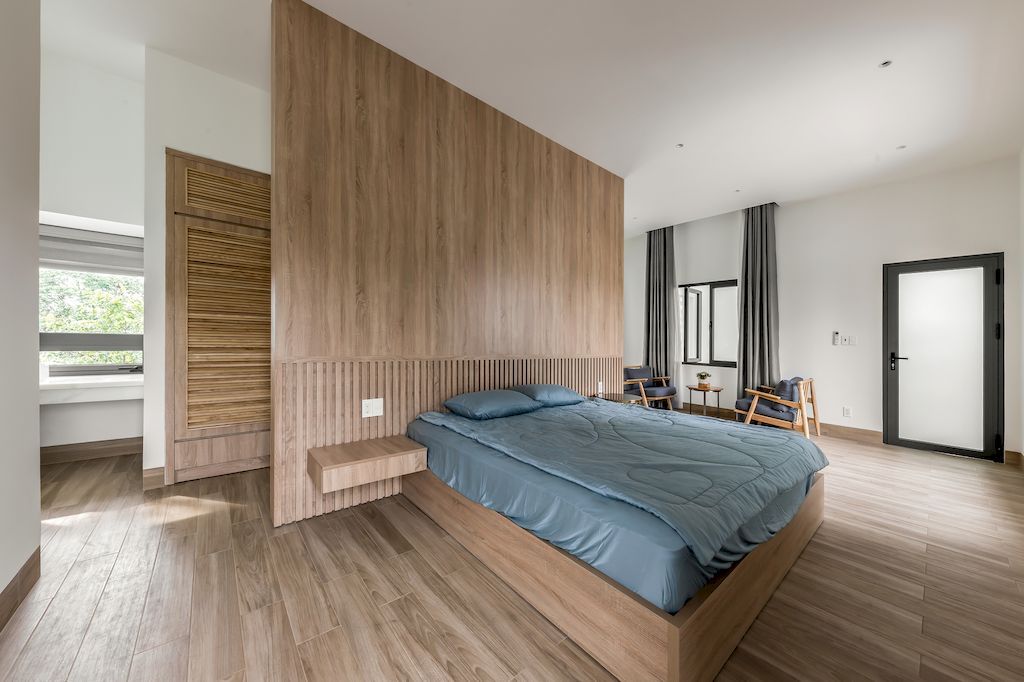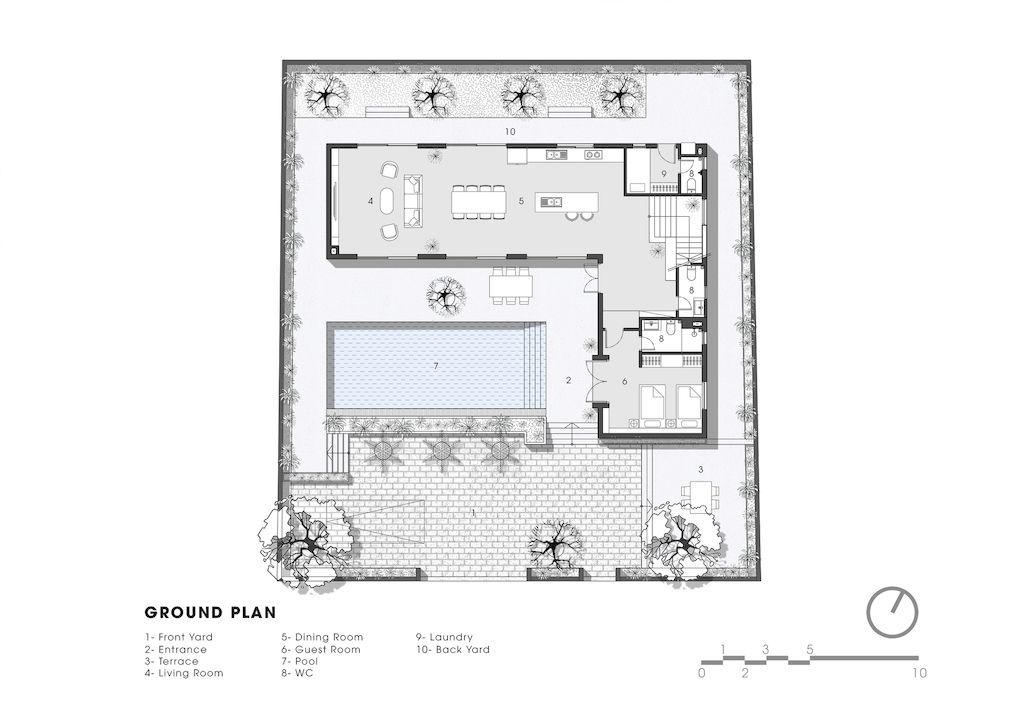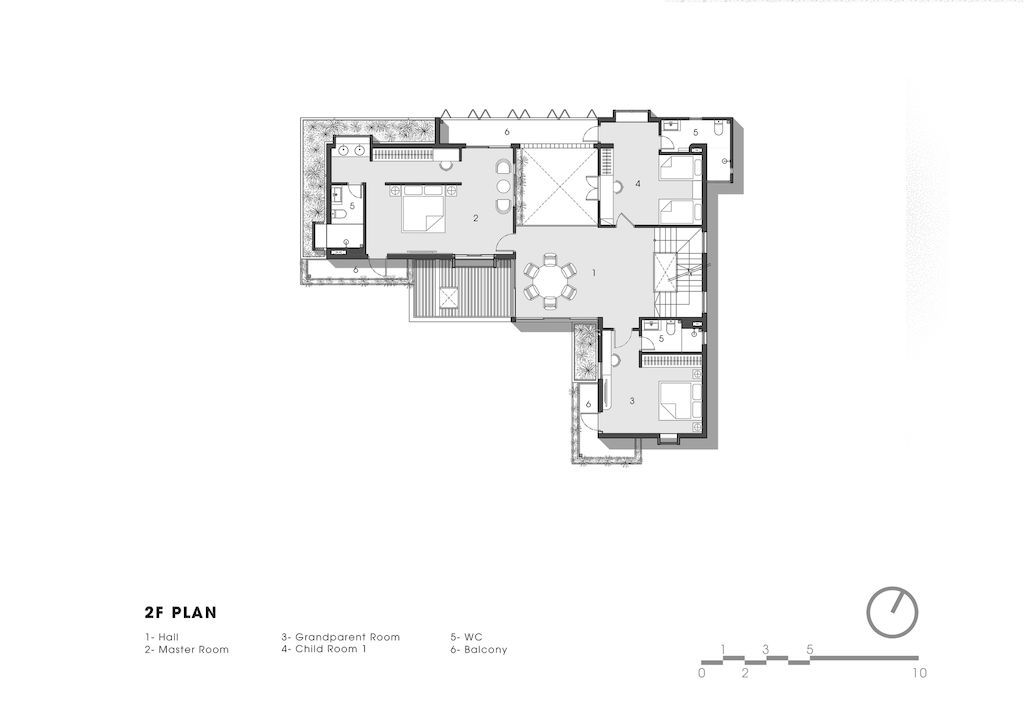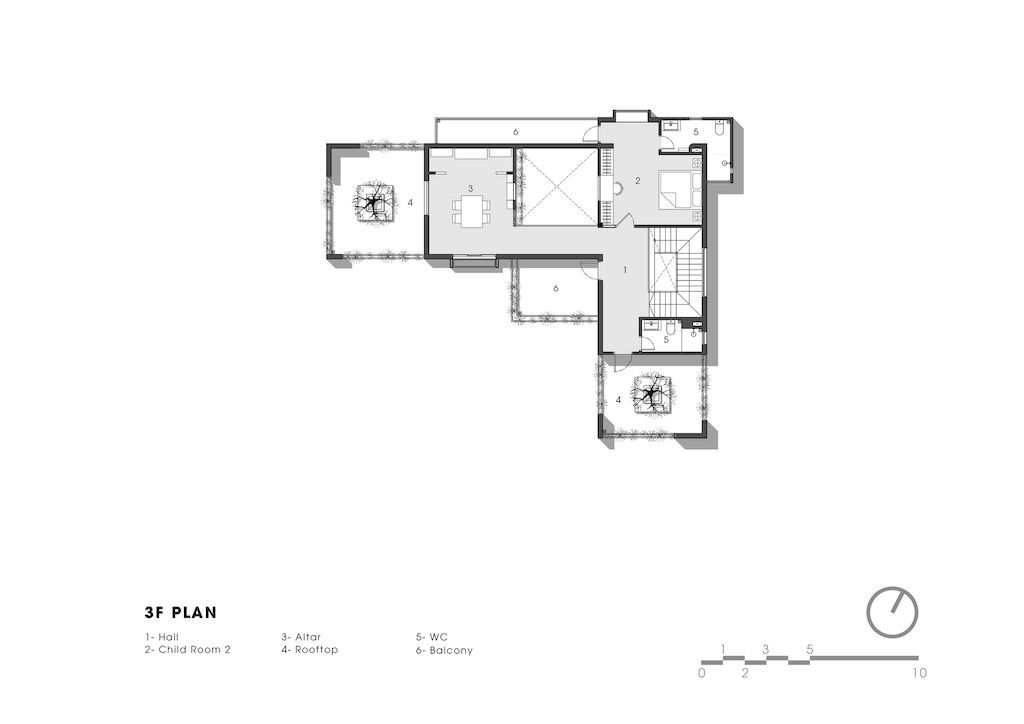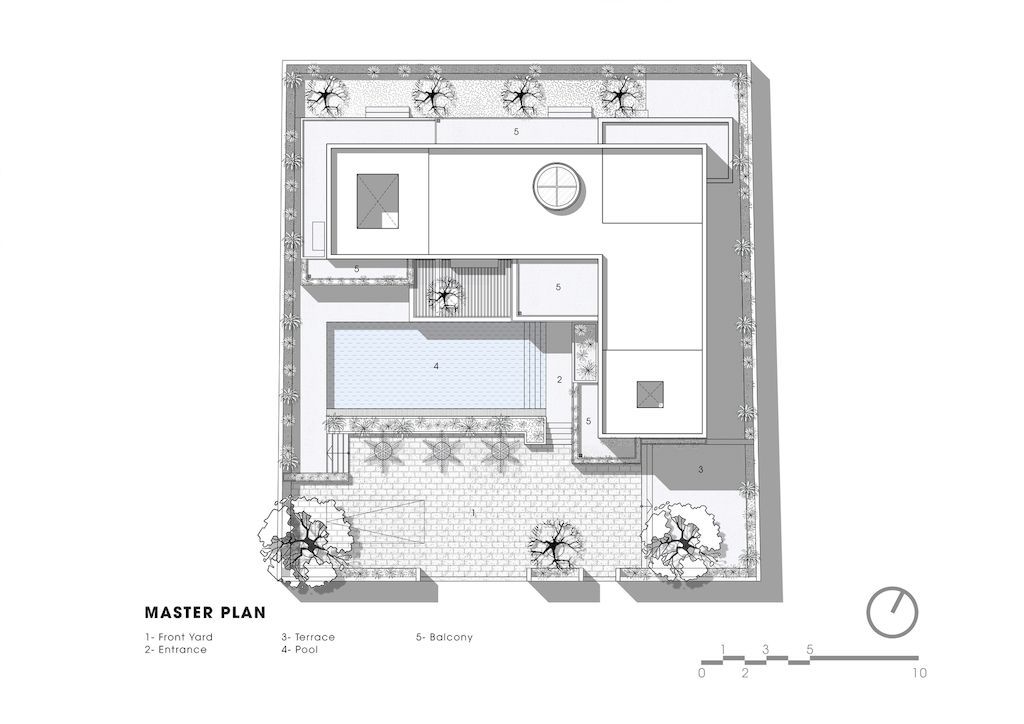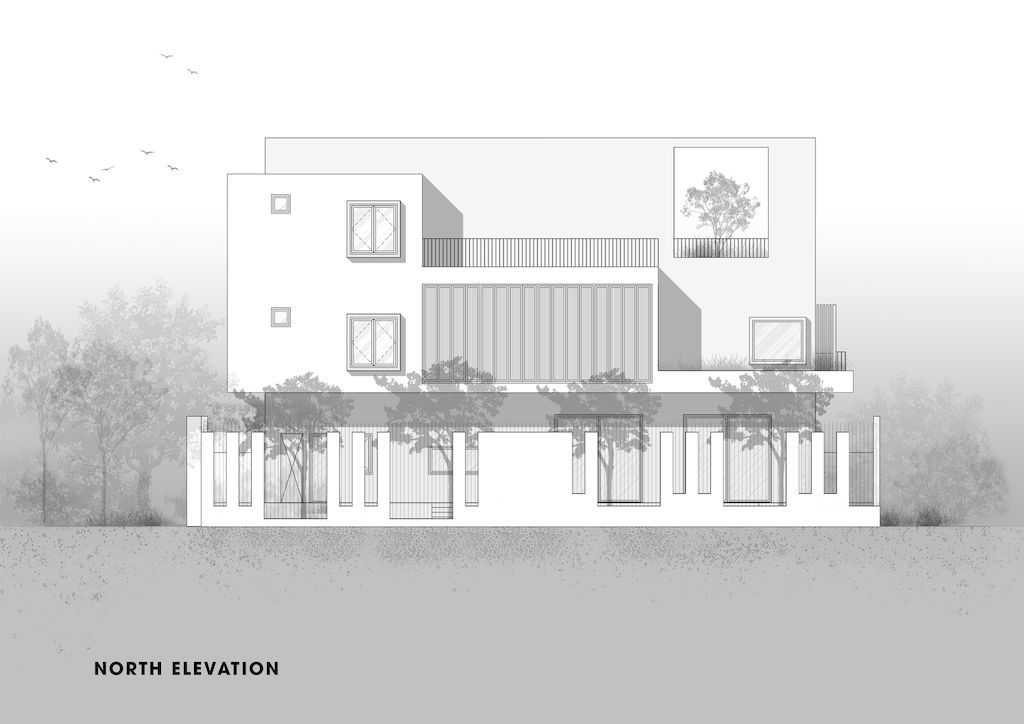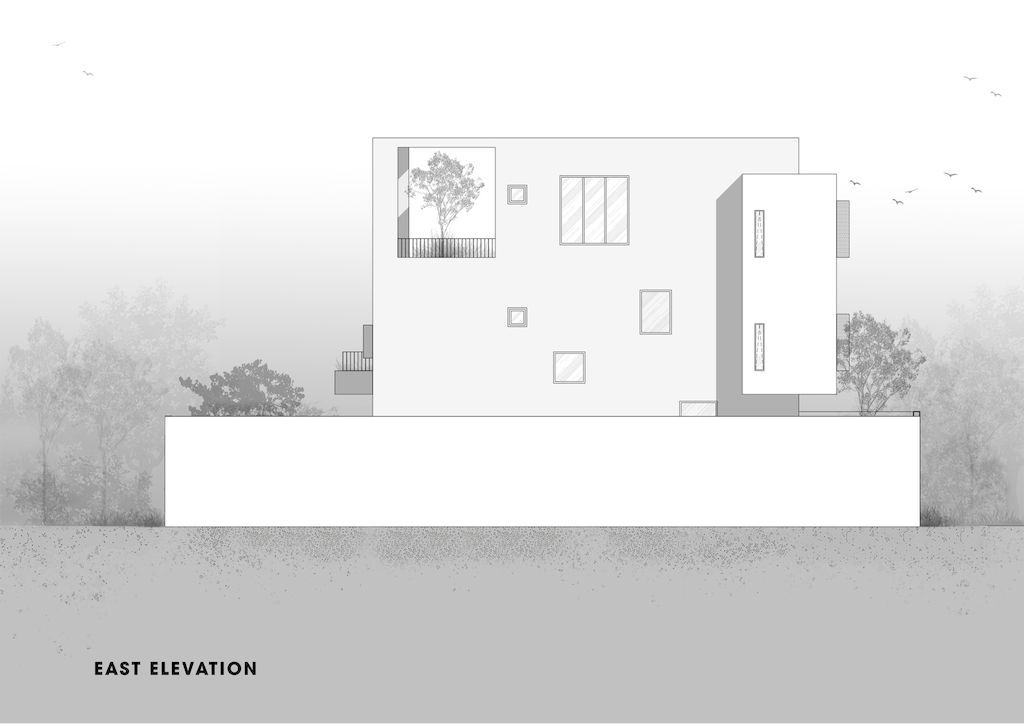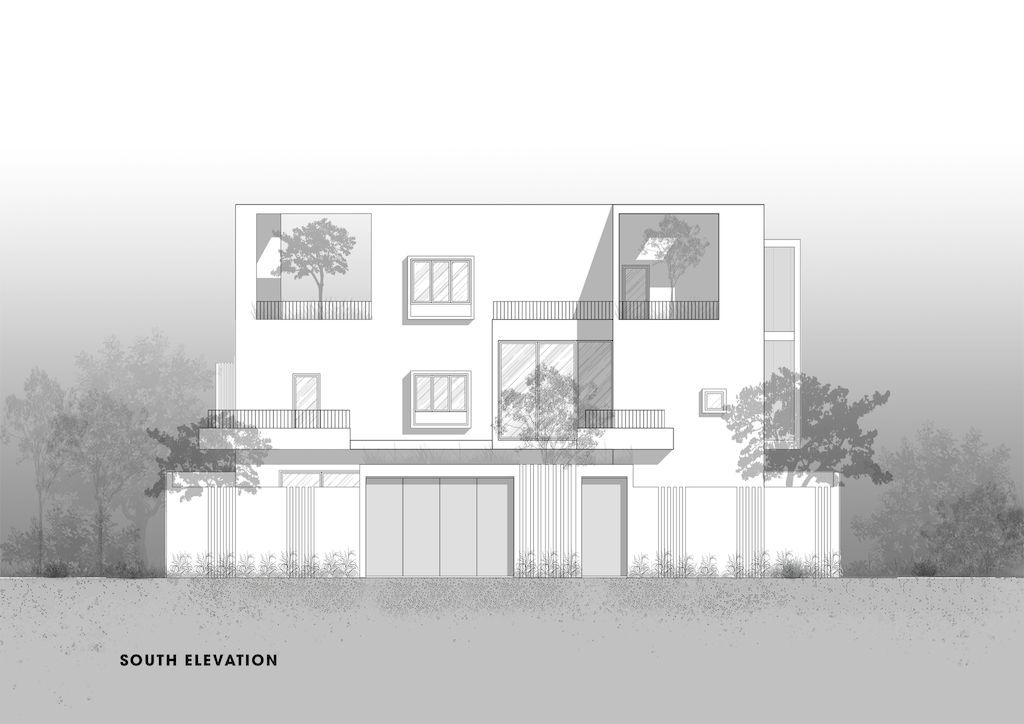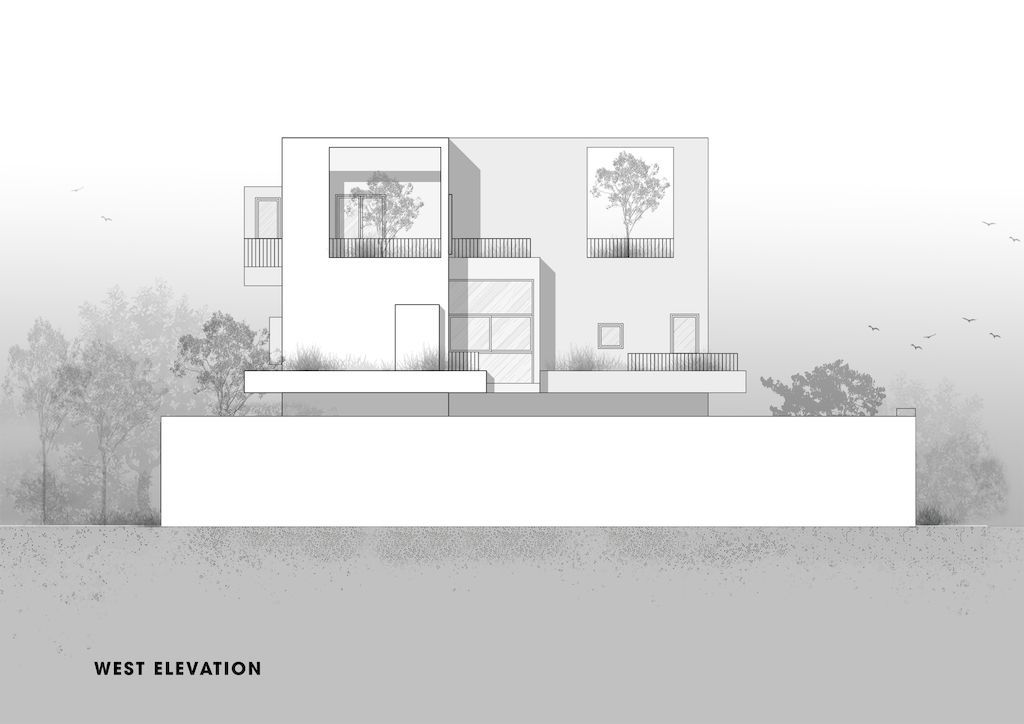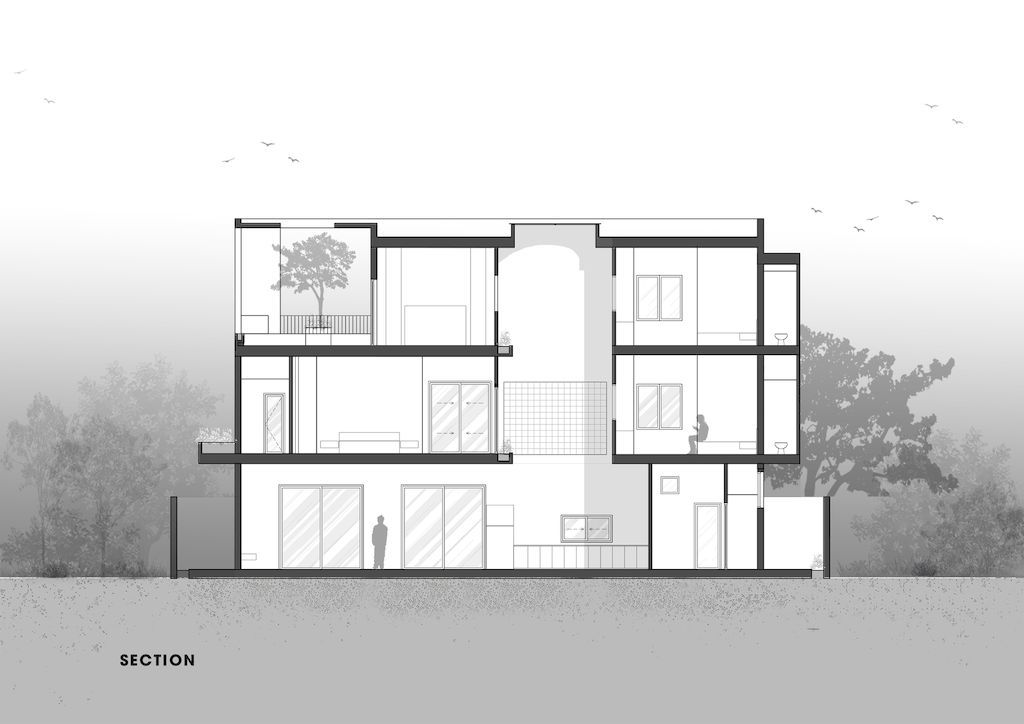 The Villa Connect Gallery: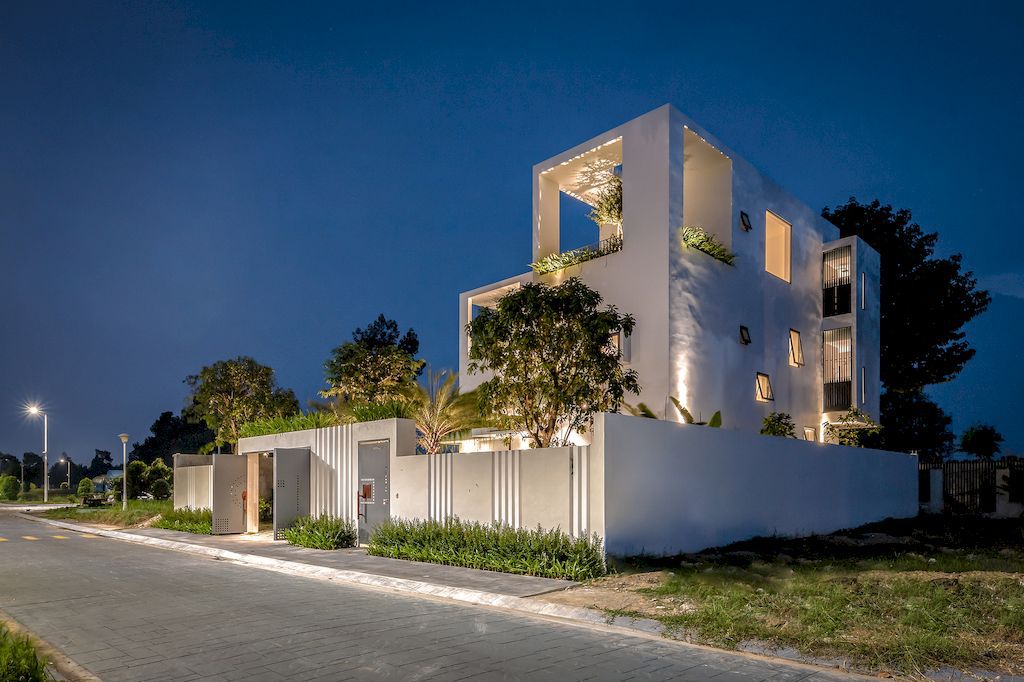 Text by the Architects: Return to reality, that is the criterion when developing ideas to design spaces that serve people. Connect Villa also develops design ideas based on this criterion, when you come back to reality, you can connect well with people, with nature, and with yourself. This project located in Moi City, Thu Dau Mot, Binh Duong Province, Vietnam. The project serves Spouses, 2 sons, and grandparents. The owner is a person who has a simple lifestyle, loves nature.
Photo credit: Minq Bui | Source: Story Arachitecture
For more information about this project; please contact the Architecture firm :
– Add: 59 Phan Huy Thuc, Tan Kieng, District 7, Ho Chi Minh City
– Tel: 093 223 24 22
– Email: [email protected]
More Projects in Vietnam here:
---