Because you spend so much time in your living room, it must not only be attractive but also comfortable. It can be difficult to balance style, color, and the number of items in a living room, but we've compiled a list of the best living room examples to help you get started on your own decorating projects. Continue reading for 15 living room item suggestions, ideas, and tips for any size space. Thousands of other amazing home design ideas can be found at LUXURY PHOTO.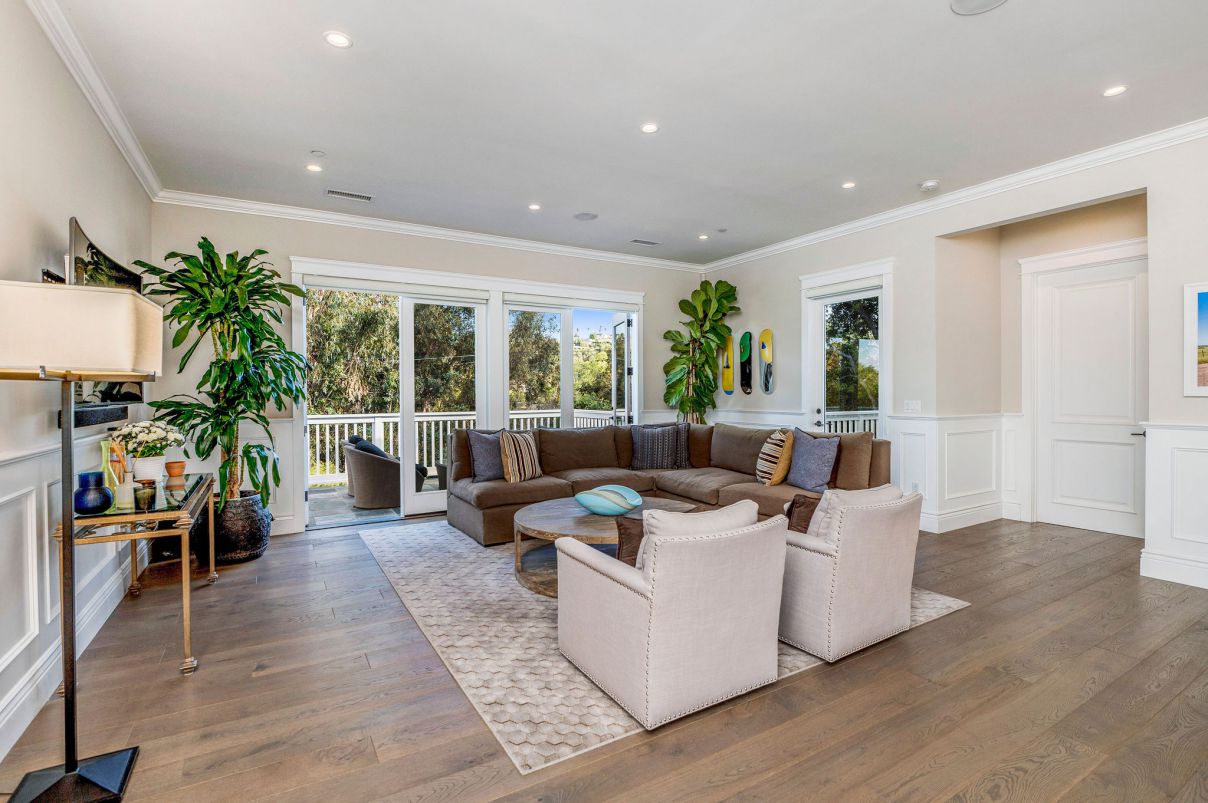 1 | A enjoyable living room with a modern sofa set and an eye-catching green corner. $5 Million Encino Traditional Masterpiece with Extremely Open Floor Plan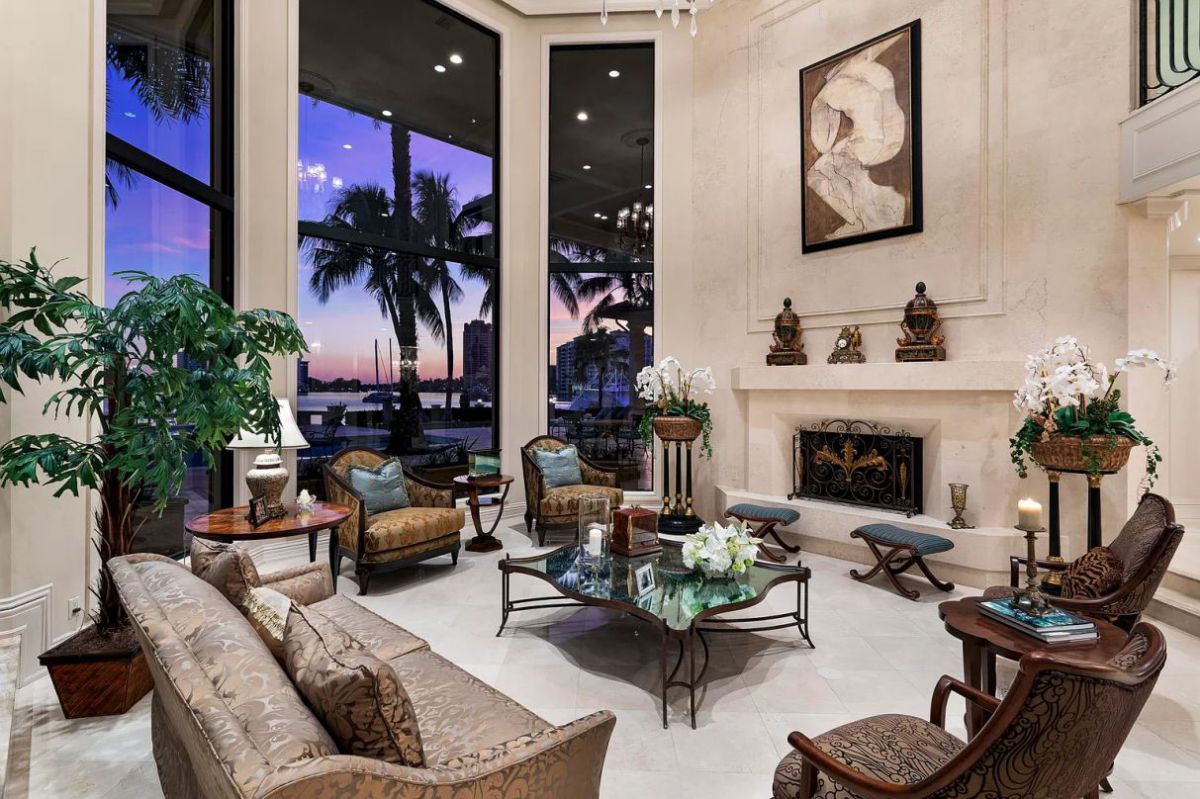 2 | Living room with double-height ceilings and a cozy gathering corner with family members arranged in a closed circle around a fireplace in the center. Resort-style Transitional Boca Raton Estate on Market for $16 Million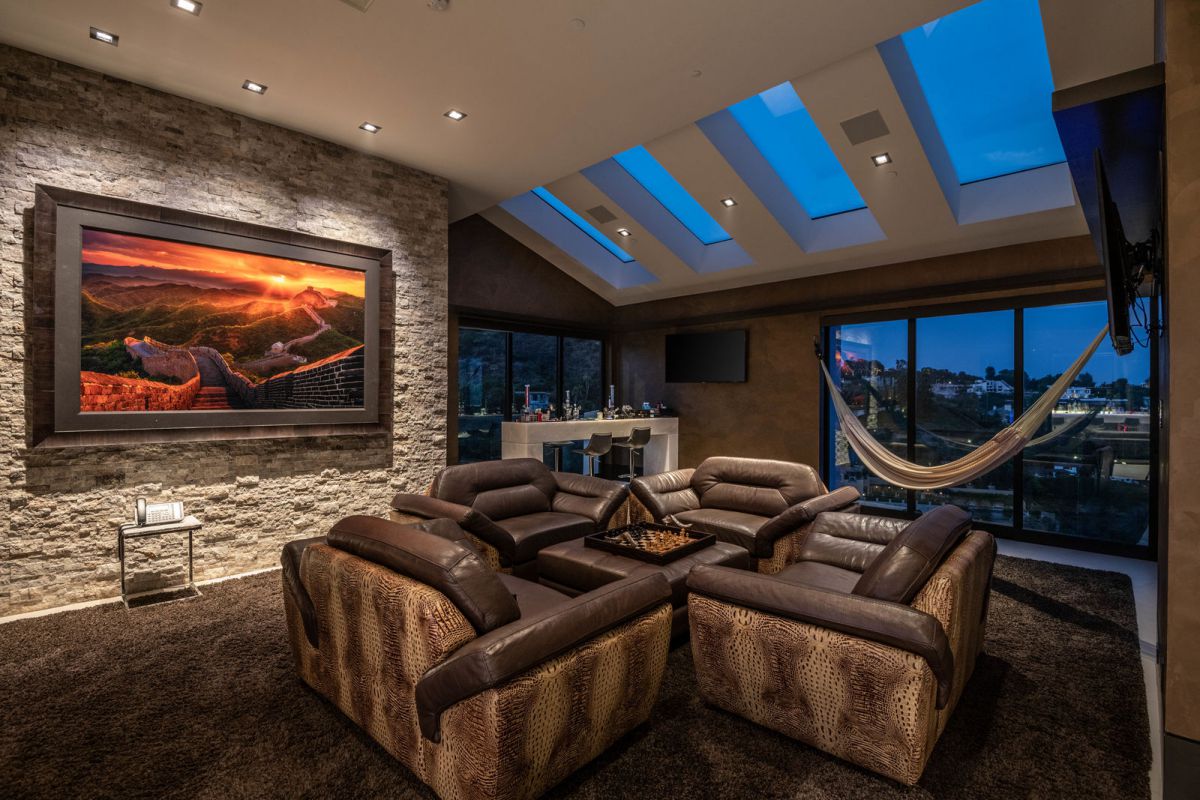 3 | Would you like to hang a hammock in your living room? A place where you can unwind while reading your favorite book. Bel Air Iconic Property Returns the Market for $67.5 Million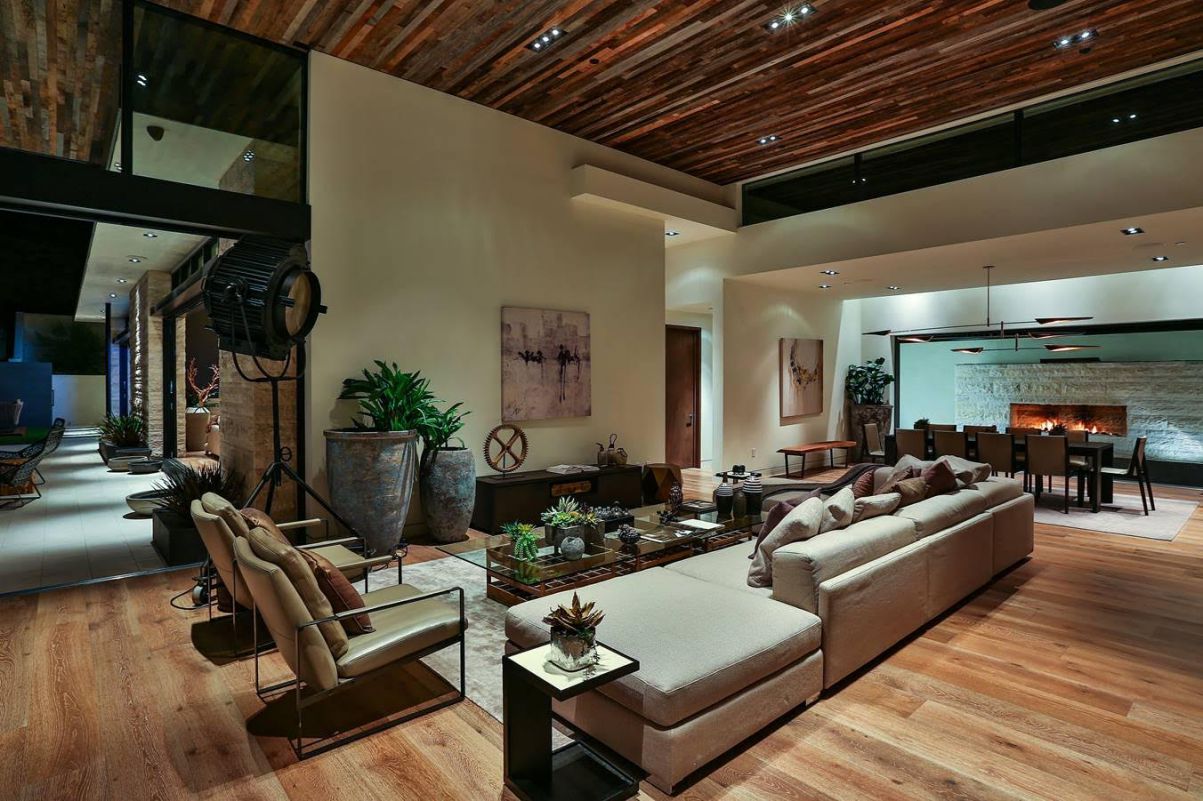 4 | Some homeowners prefer not to have too many lights in their living rooms; after all, they will have large lights for special occasions. $13.5 Million Marcheeta Resort-style Compound in Doheny Estates, LA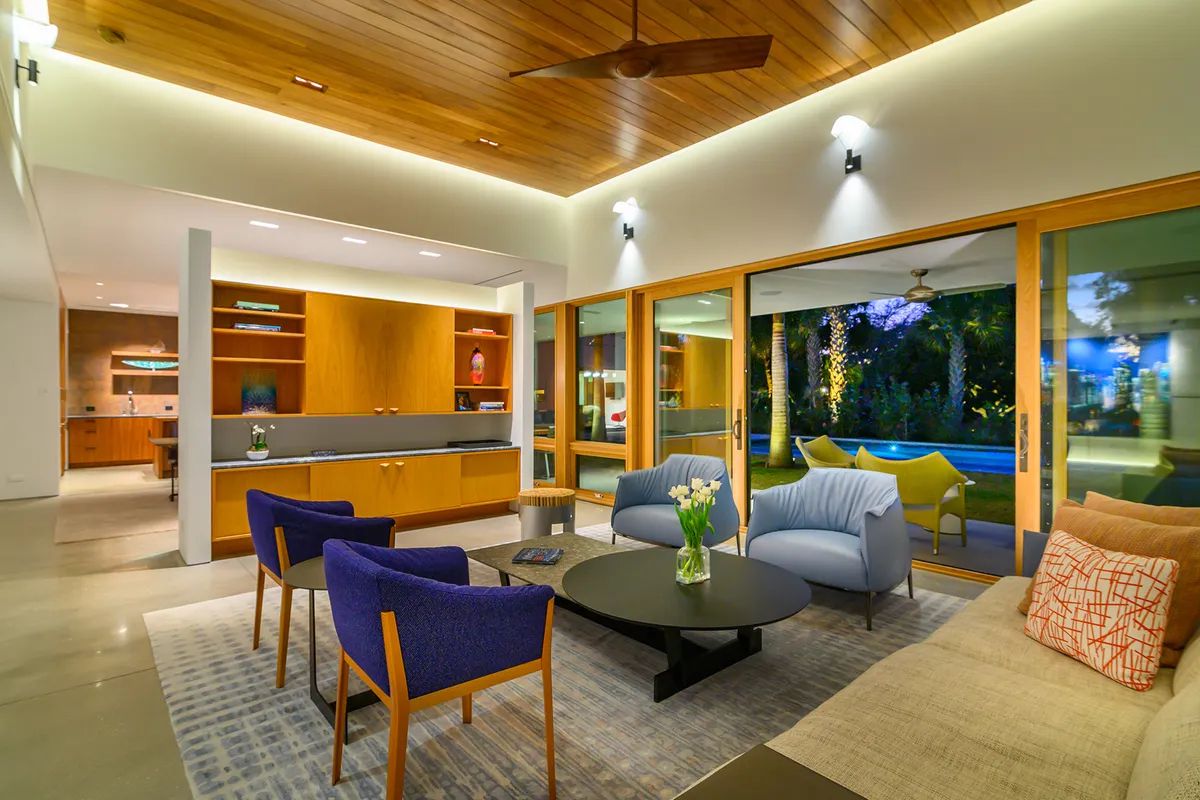 5 | Young and dynamic style in the space, with a clever color combination, bringing a space filled with colors but still neat with display cabinets, as in this design. $4 Million Florida Iconic Modern Home in heart of Cherokee Park, Sarasota
More Ideas for Kitchen: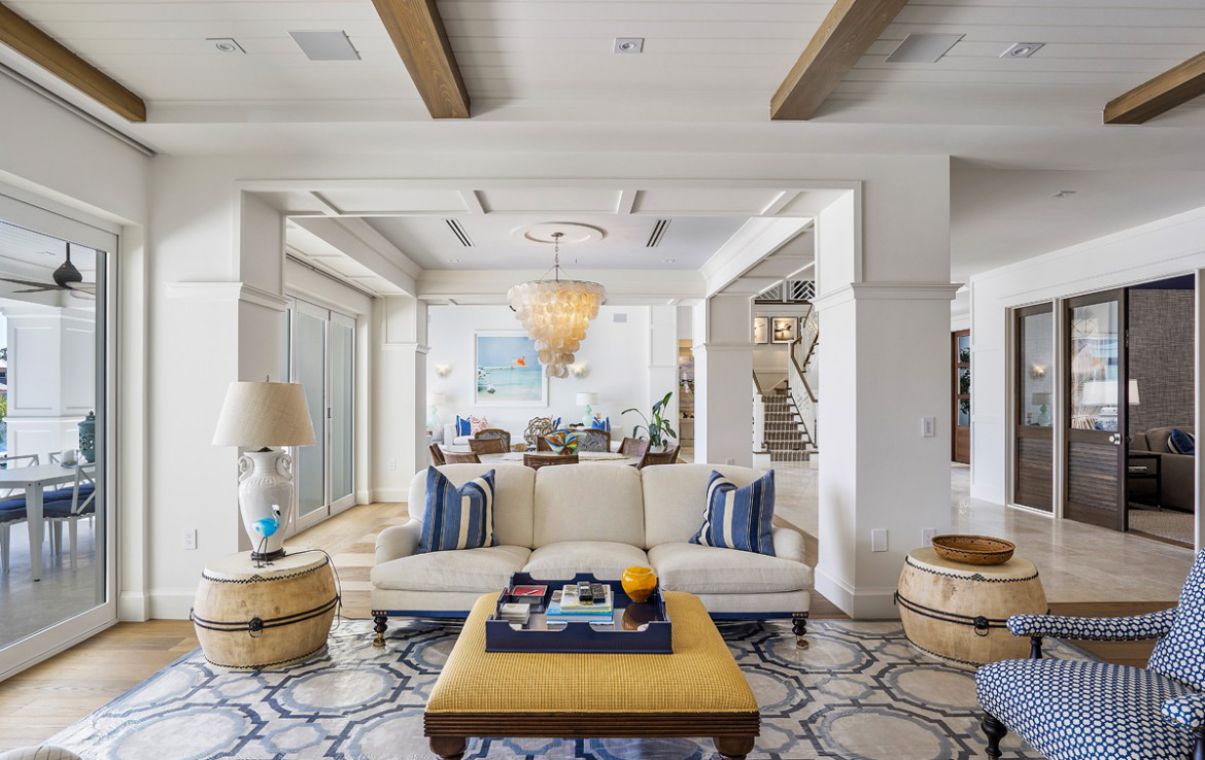 6 | With the empty side table, it's a lot of fun and enjoyable. $9.6 Million Impeccable Royal Palm Residence in Boca Raton, Florida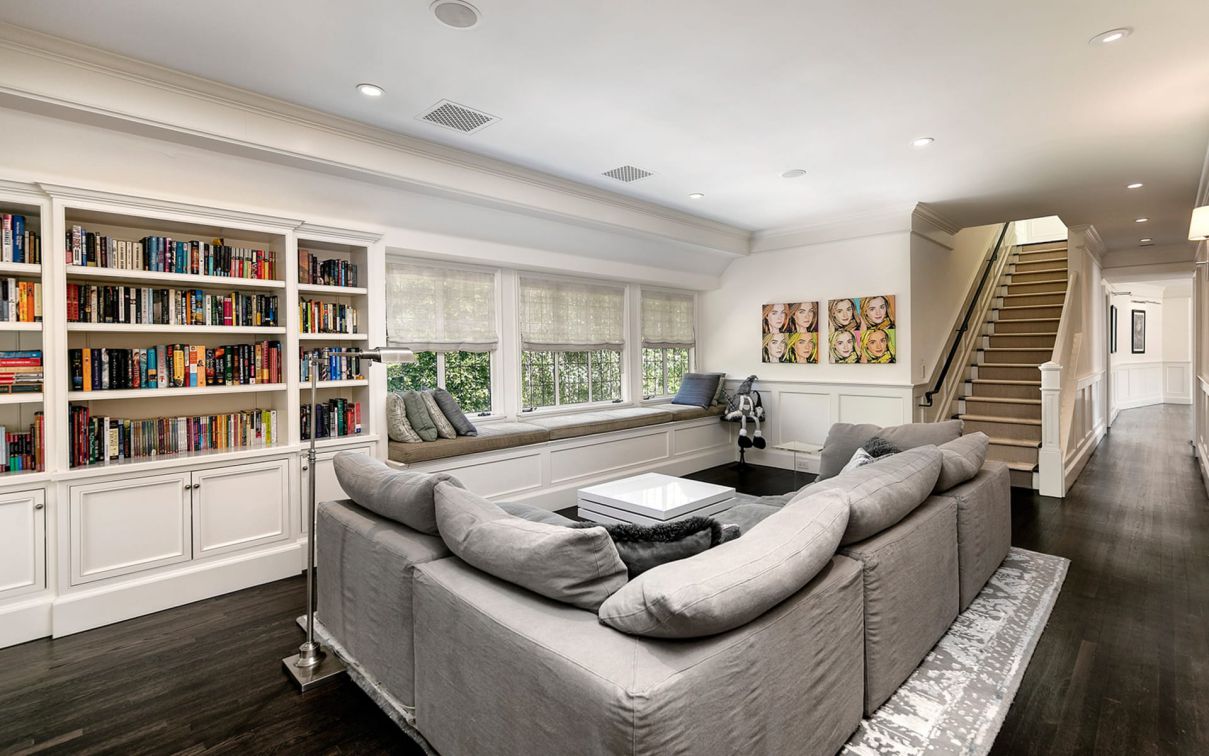 7 | The space with bookcases is filled and neatly arranged, making this a great space for bookworms. One of the Great Estates in Beverly Hills on Market for $30 Million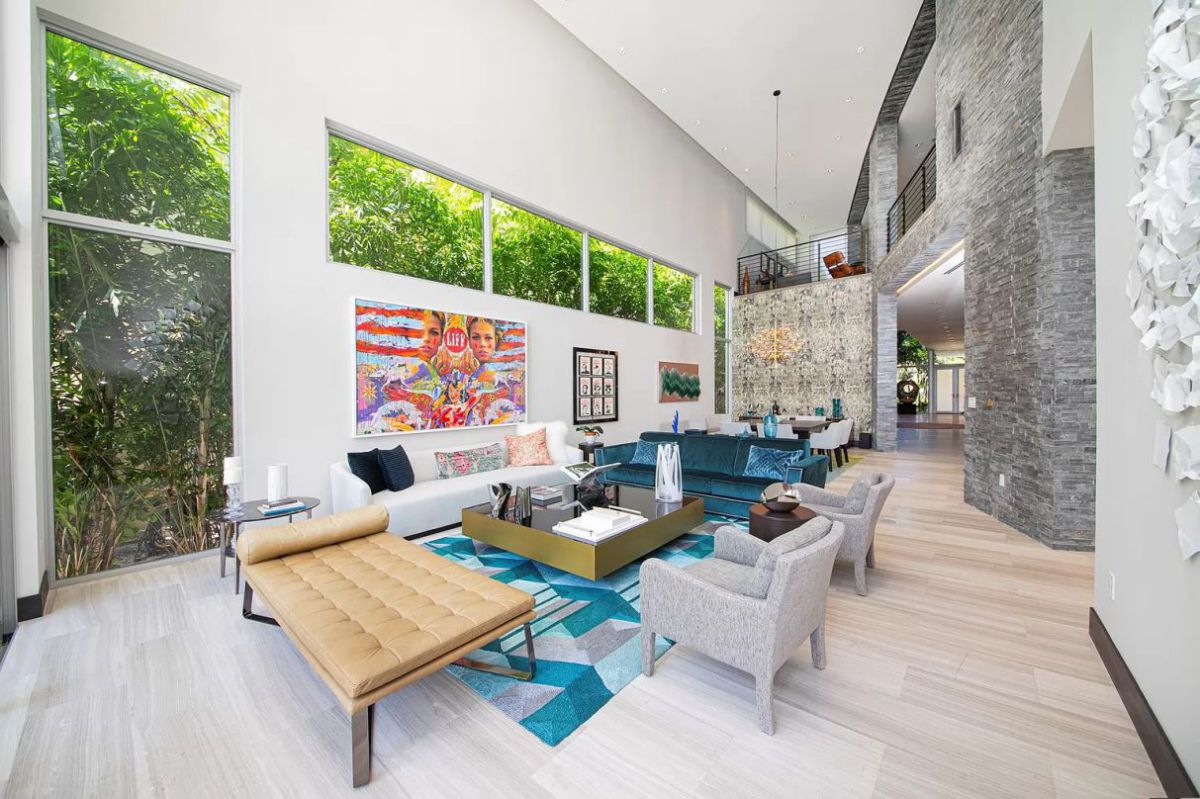 8 | Decorate the neutral space with colorful art paintings and carpets. Modern Waterfront Home in Miami Beach on Market for $6 Million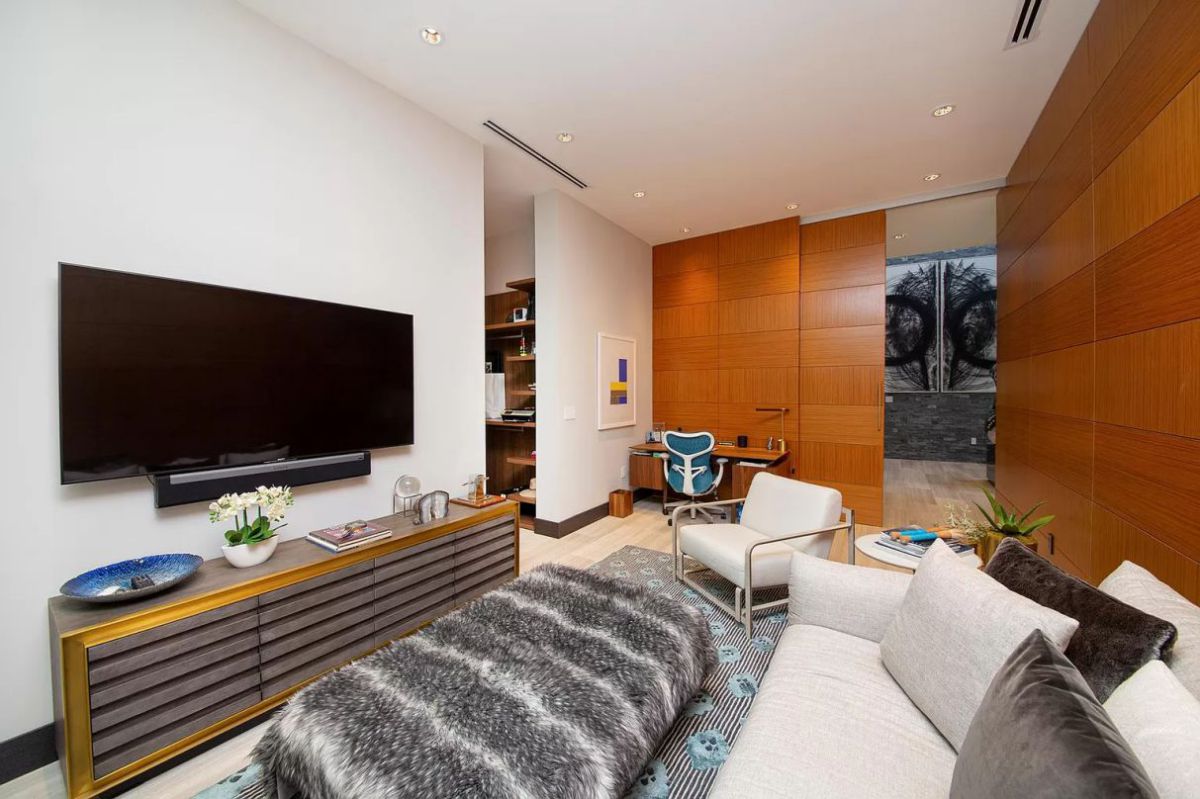 9 | The most popular item in luxury living rooms, as well as intimate and cozy spaces, is a large wall-mounted TV. Modern Waterfront Home in Miami Beach on Market for $6 Million
More Ideas for Bathroom: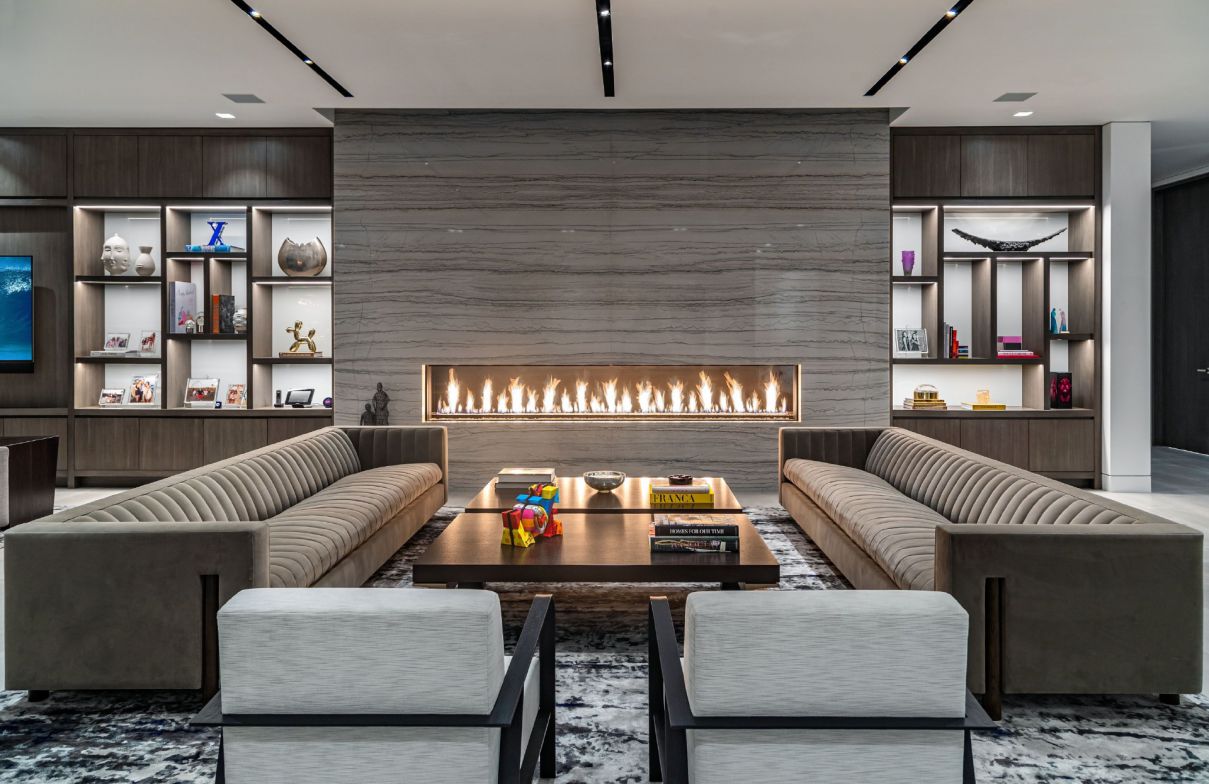 10 | Simple and modern living room with a harmonious design that includes display cabinets, a fireplace, and a sofa set, three essential living room items. Beverly Hills New Mansion by Paul McClean hit Market for $58 Million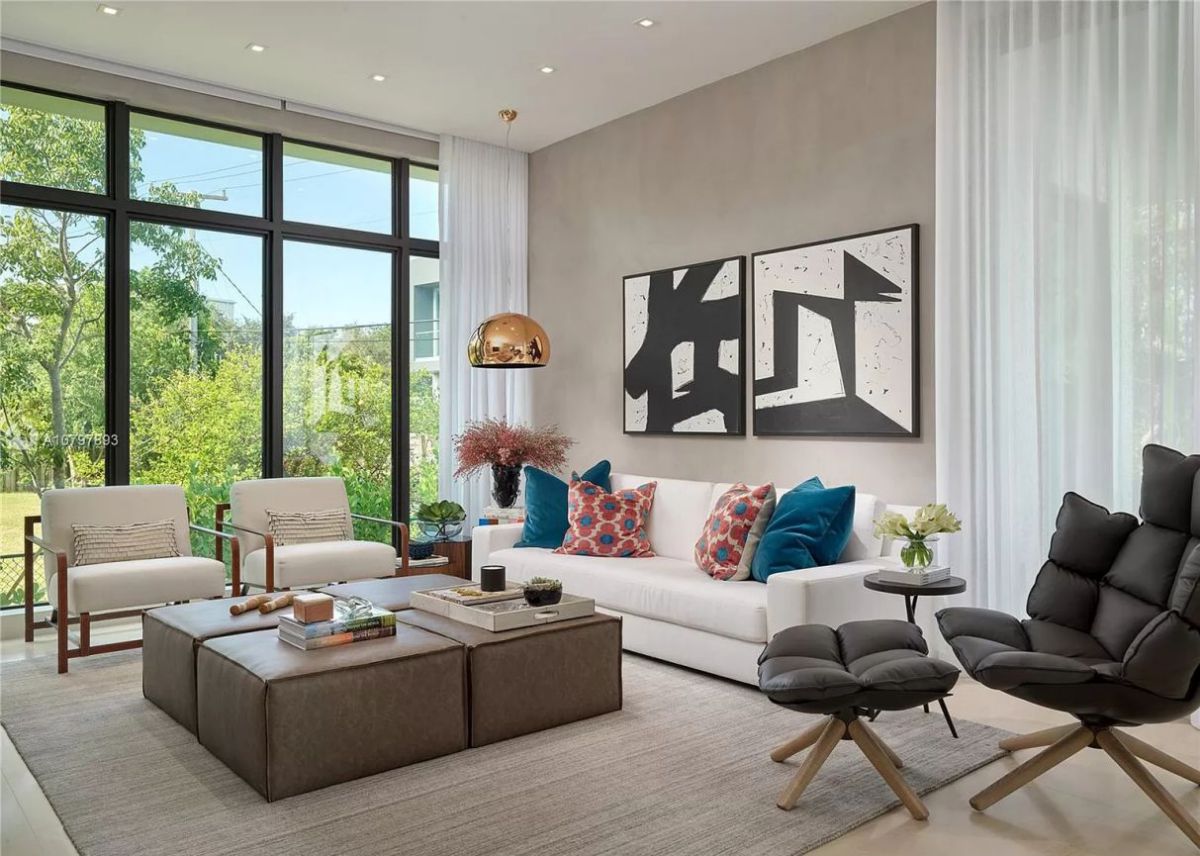 11 | The combination of pendant lights and lovely pink flower vases adds to the design's uniqueness. Buttonwood Drive Modern Home in Key Biscayne on Market for $4.2 Million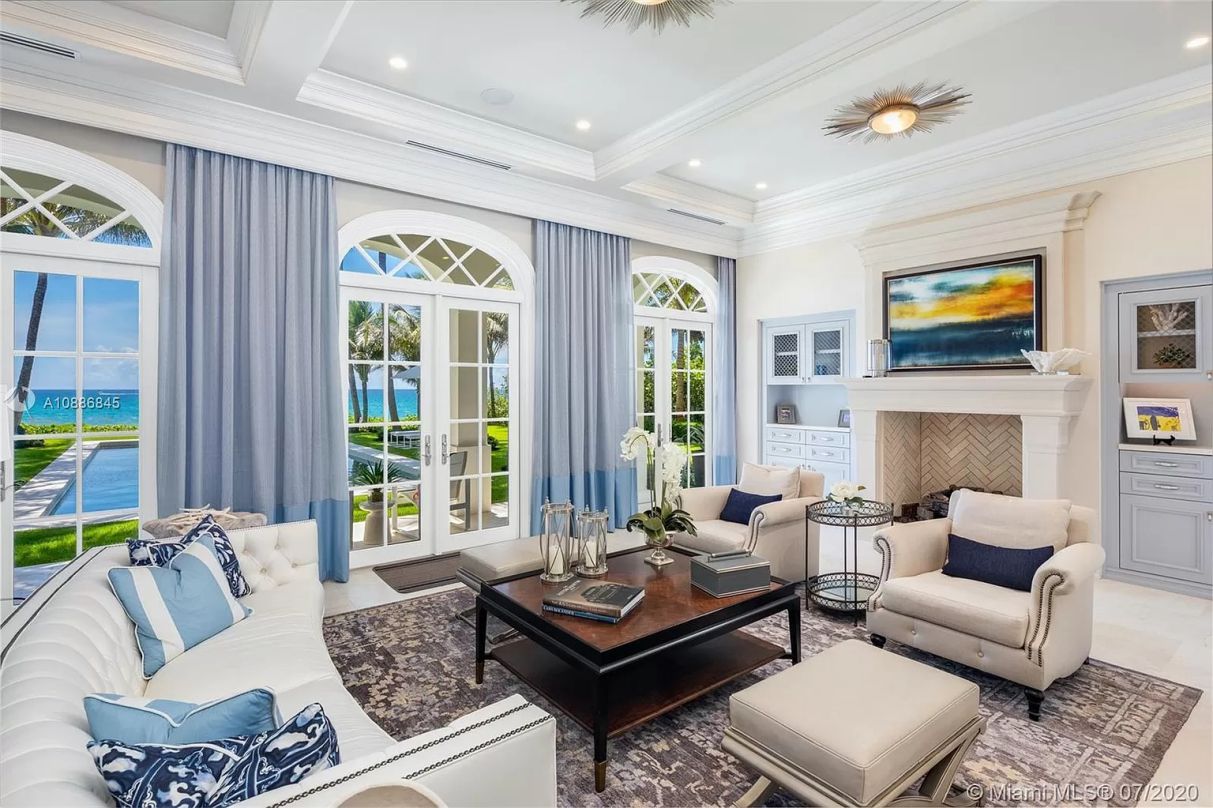 12 | Curtains are essential in the living room because they add color and help to block out light when needed. $22 Million Oceanfront Compound in Gulf Stream Returns to Market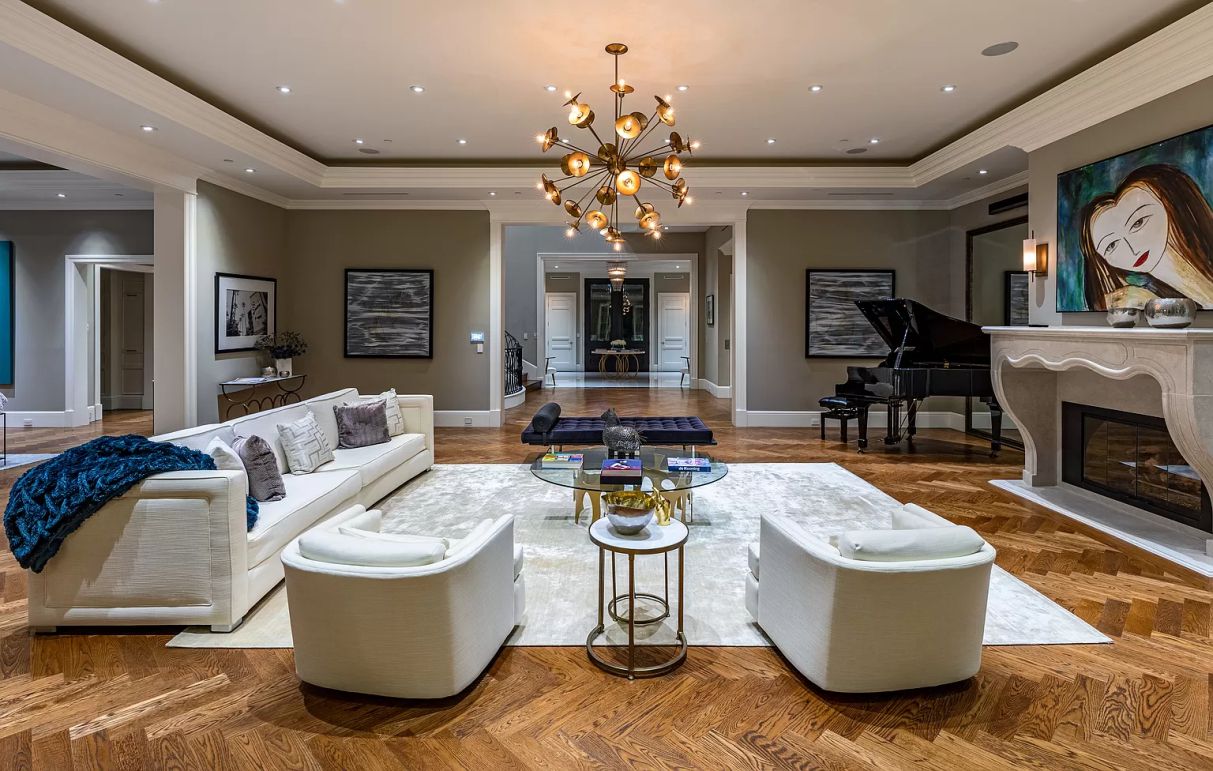 13 | Set aside a section of your living room for your hobbies, such as your favorite musical instrument or car. Classically Styled European Estate in Beverly Hills on Market for $26 Million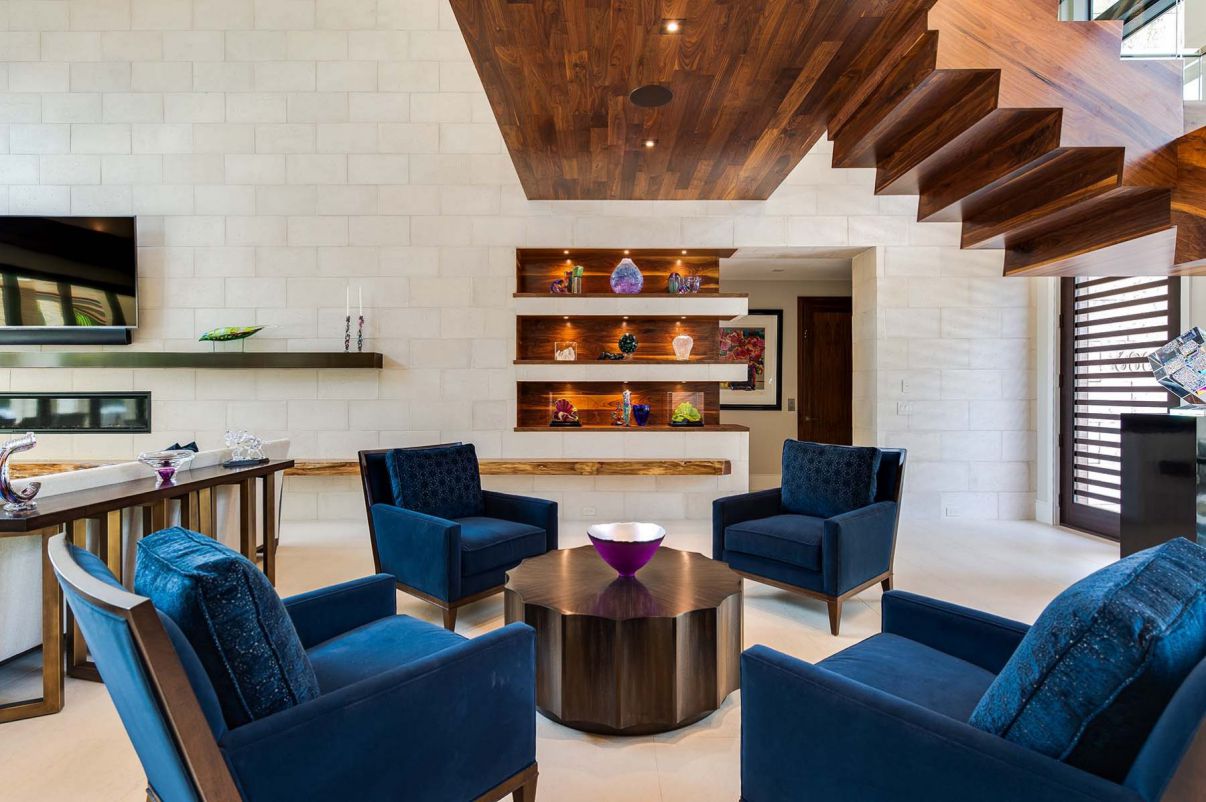 14 | Lamps are commonplace in most homes. However, designs that make full use of them, such as the recessed lights in this display stand, are impressive. The Bridge House in Landfall, North Carolina by Phil Kean Design Group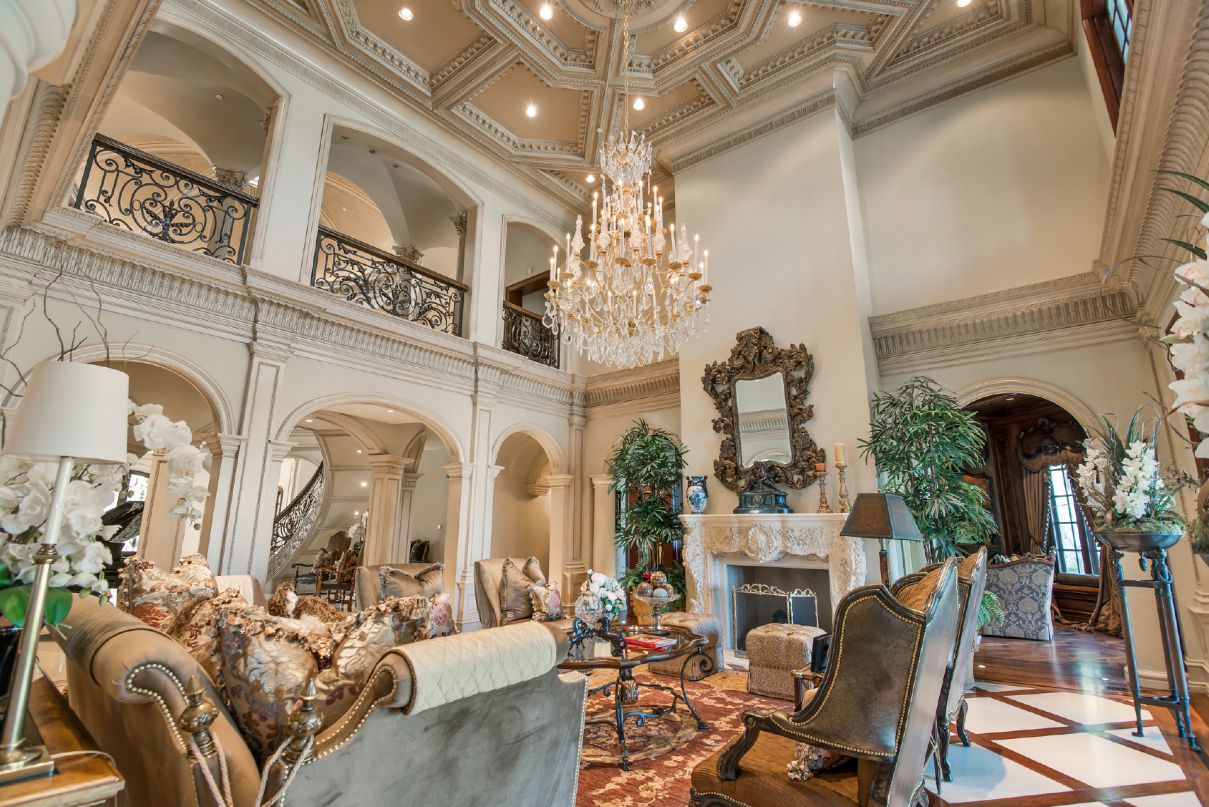 15| Chandeliers come in a variety of styles; choose one that best fits your personality, from chic to warm, or country-style candlelights. Spectacular Classic French Chateau in Calabasas, CA for Sale at $32 Million
---
Thousand of high quality images of Living room and more you can see at Livingroom Gallery.