Date of Publishing:
The fireplace is not only for the cold winter months, but it is also a decorative corner of the house all year. So, no matter what time of year it is, we've compiled a list of 21 simple fireplace ideas that will make yours look timeless and stylish. Thousands of other amazing home design ideas can be found at LUXURY PHOTO.
1. Brawny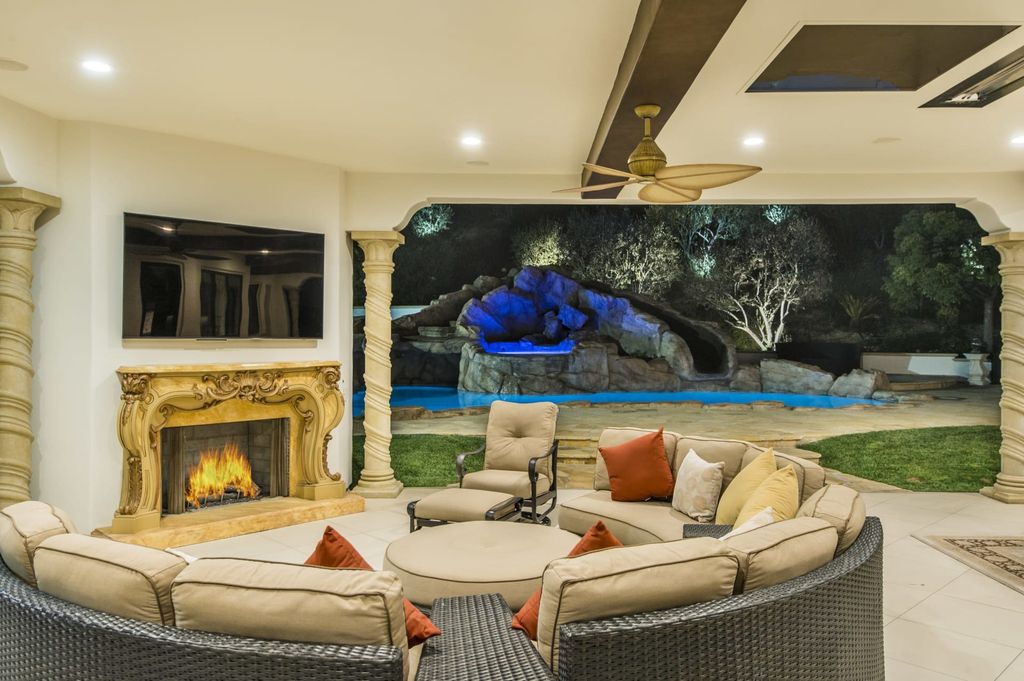 Although the designer has a wood-burning stove in his modern home, he has maintained the original style of the home's architecture, including the sculpted columns. This $12,995,000 Mediterranean Villa in Calabasas has a Stunning Two Story Entry
2. White In White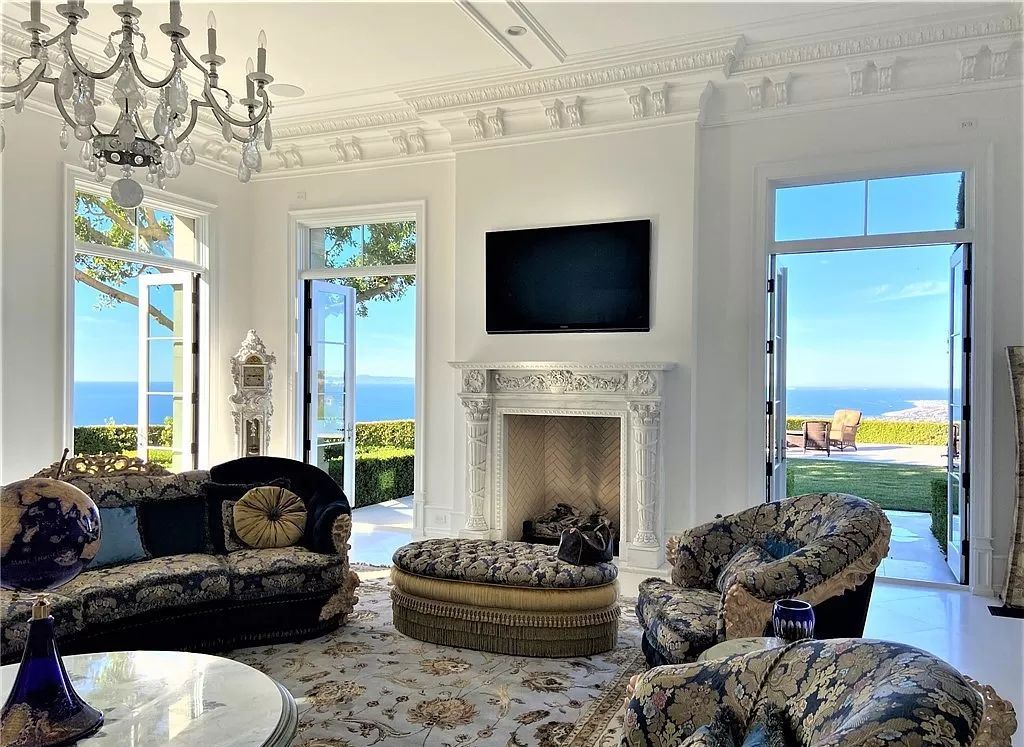 In this living room, a large sofa set is a great way to ensure that no one fights over the ocean view or the fireplace. Furthermore, the decorative motifs in this design are similar. Spectacular Newport Coast Villa in the Ultra Prestigious Crystal Cove Community Asking for $41,998,000
3. Traditional And Elegant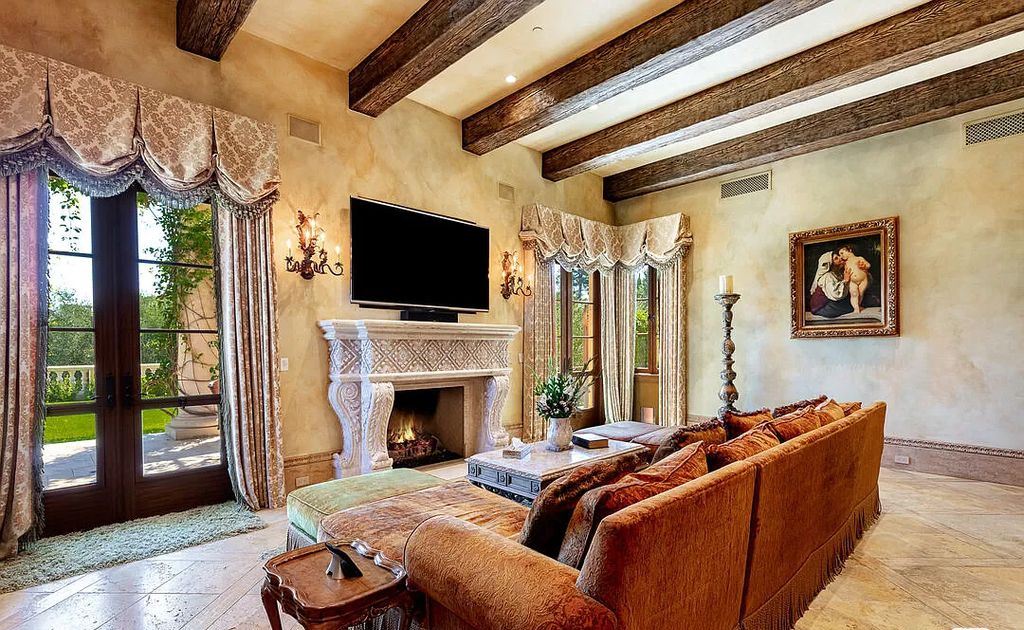 Look at this image if you want a new fireplace but want to keep the traditional style. It has a refined, sophisticated, and fresh appearance. This $29,995,00 Italian Villa in Calabasas features The Finest Craftsmanship and Design
4. Contemporary Frames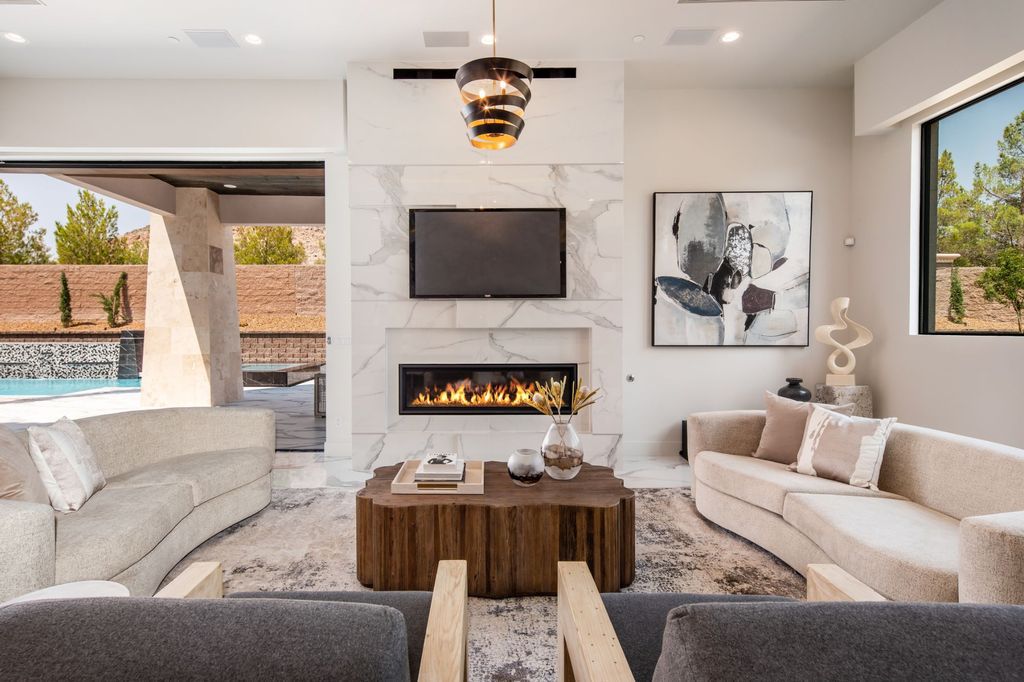 Using marble and a simple design, a more traditional fireplace is given a youthful feel. A newly completed Home in Las Vegas asking for $6,650,000 exemplifies modern elegance
5. Surrounding Fireplace In Black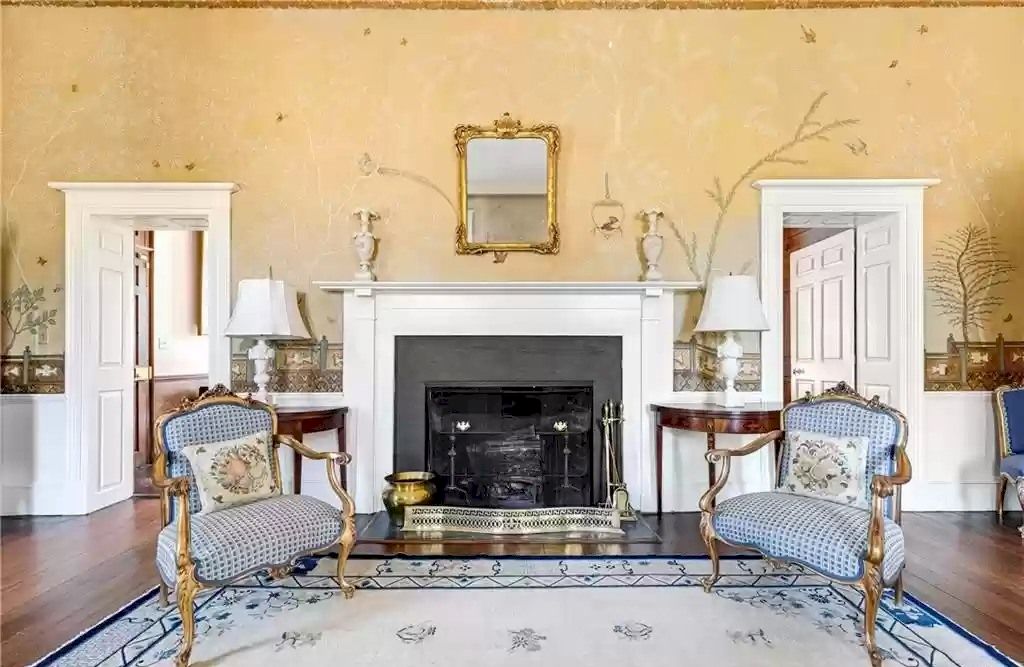 This earth-toned paiting wall adds warmth to an open and airy home office. The black fireplace adds contrast and heightens the atmosphere of the room. Fabulous Home in Virginia on Market for $3,450,000
6. With Ample Space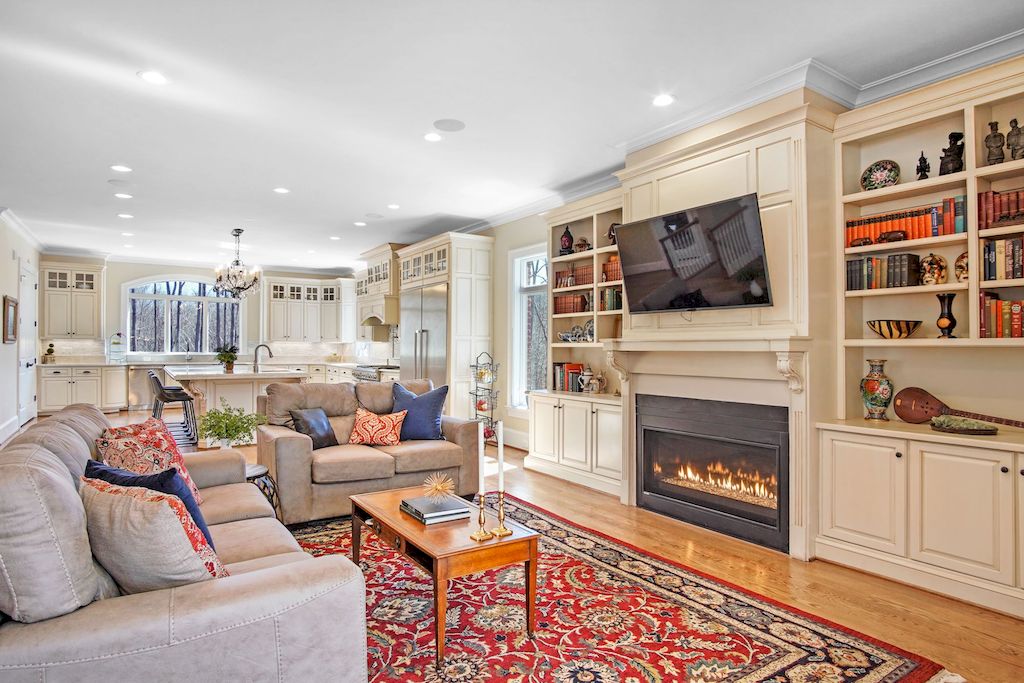 Arrange the seating so that it faces the fireplace or all of the warm feelings. Designer chose a plush, oversized sofa in front of the fireplace. This $3,990,000 Stunning Home Provides Generous Entertaining Rooms and Comfortable Living Spaces in Virginia
7. Wooden Detail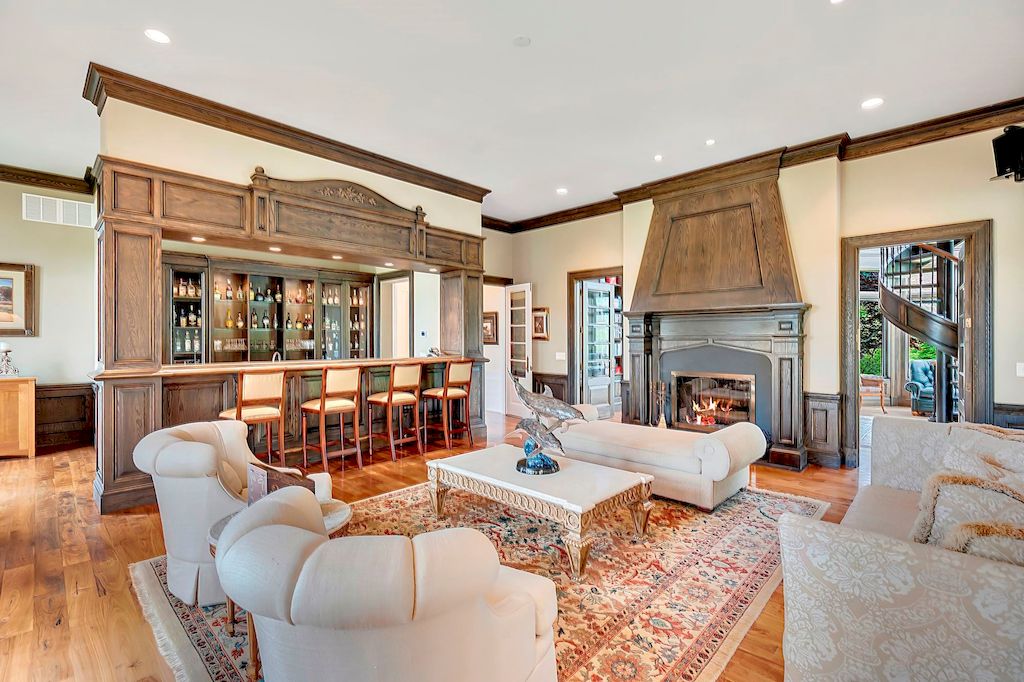 To keep the original wood-burning fireplace's integrity while updating it with elongated tile that adds texture and depth to the surround. Ultimate Private Home Commands Magnificent Panoramic Views in Virginia Listed for $19,500,000
8. Glass Enclosed Two-Way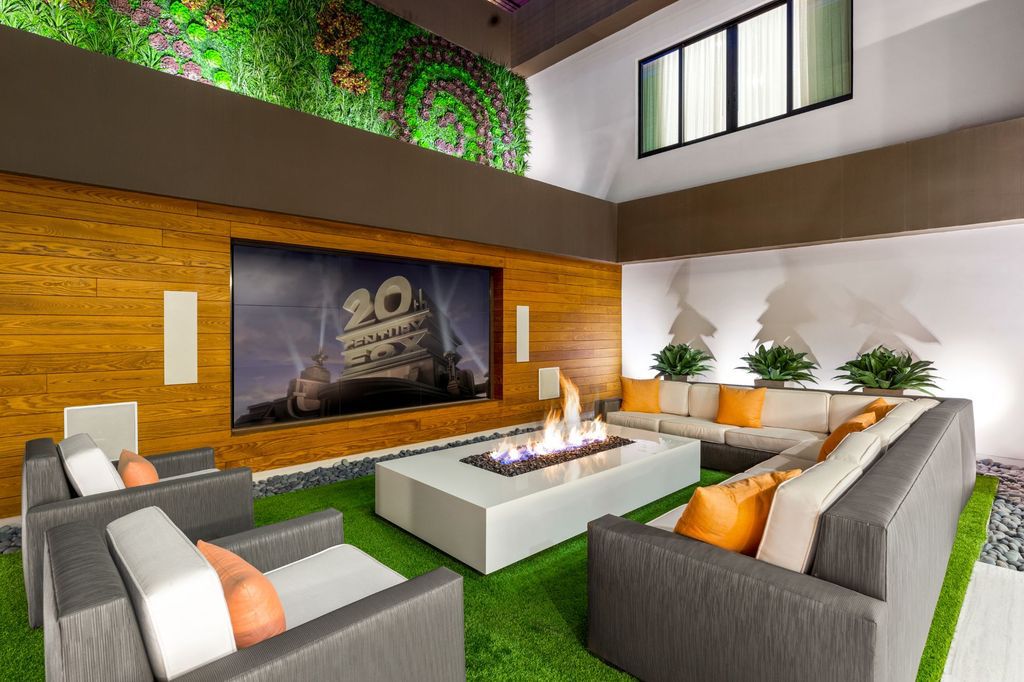 From the green carpet to the wooden wall, the designer achieved his goal in this modern living room, which lightens the mood of the ornate fireplace. An Amazing Home in Nevada sells for $13,875,000 with contemporary design elements
9. Covered In Bricks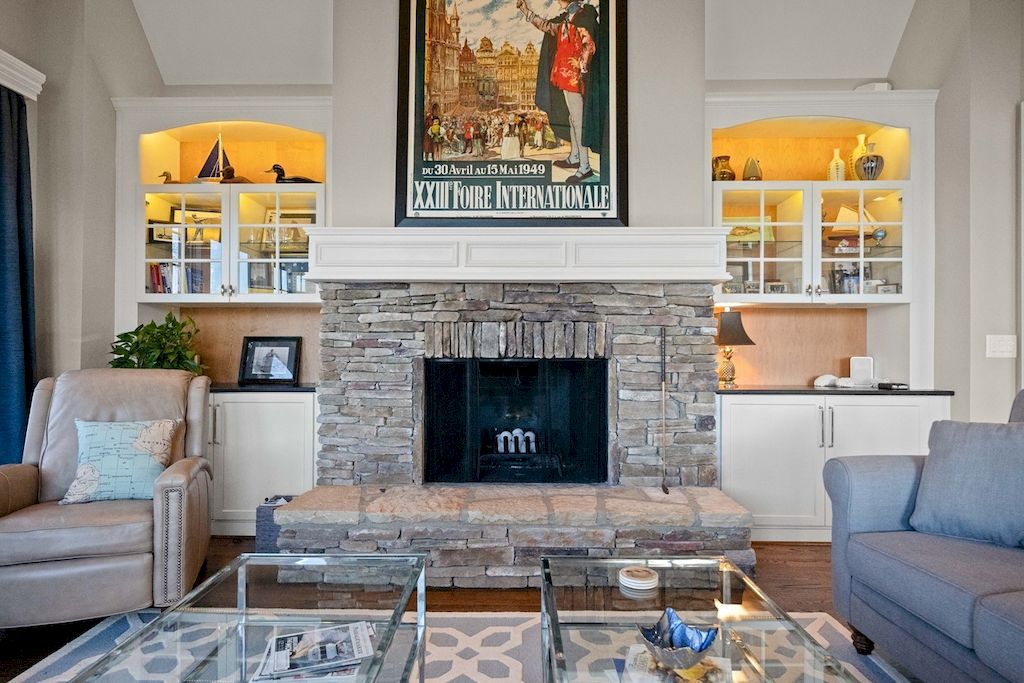 This streamlined fireplace is ideal for a modern, well-curated, and multi-layered living room. Extraordinary Waterfront Home in North Carolina Listed for $3,190,000
More Ideas for Kitchen:
10. White Brick With Brass Cage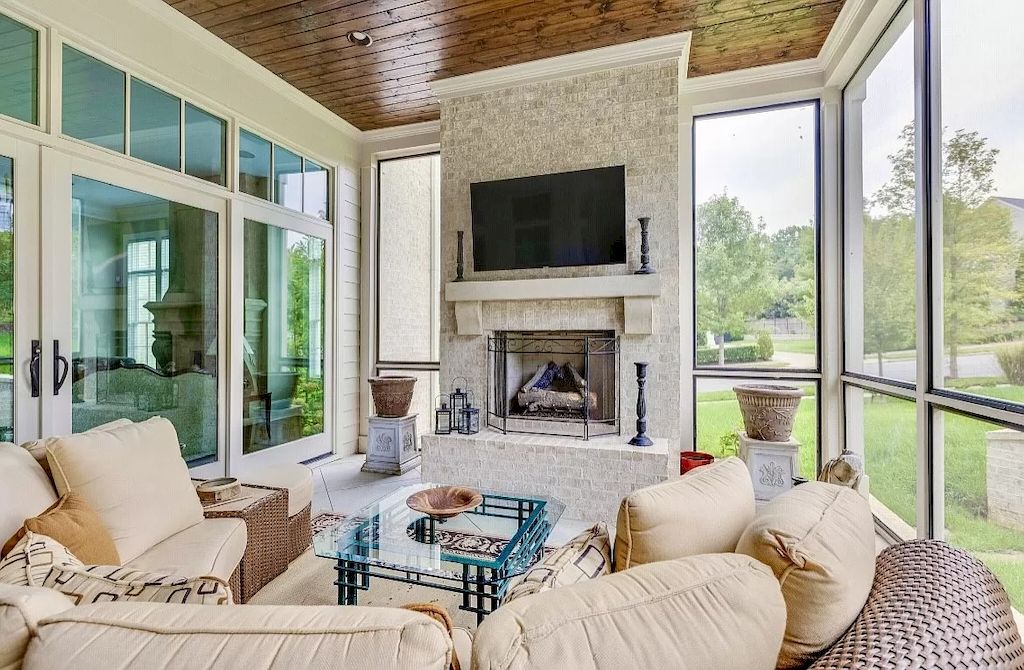 A classic fireplace idea will help to bring the sedge items in this living room together. Prestigious Westhaven Home with Amazing Views in Tennessee Listed for $3,500,000
11. Quaint And Homey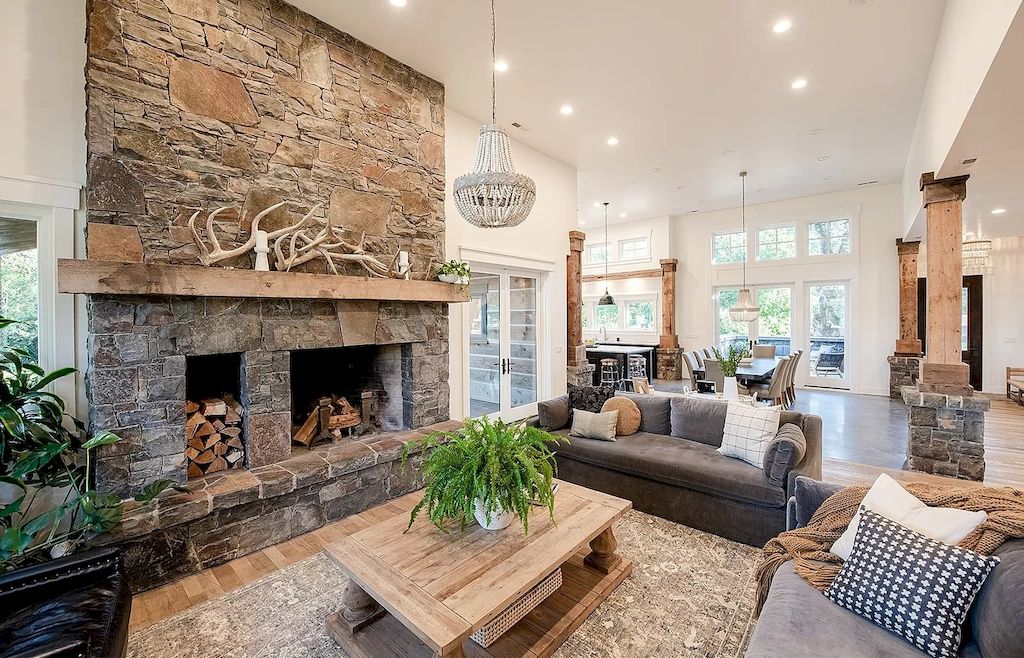 Because of the slim design, this excellent fireplace idea gives it a mid-century feel without feeling kitschy. Mountain Chic Home in Oregon with the Ultimate Nature-Inspired Design Asks for $4,200,000
12. Shabby Chic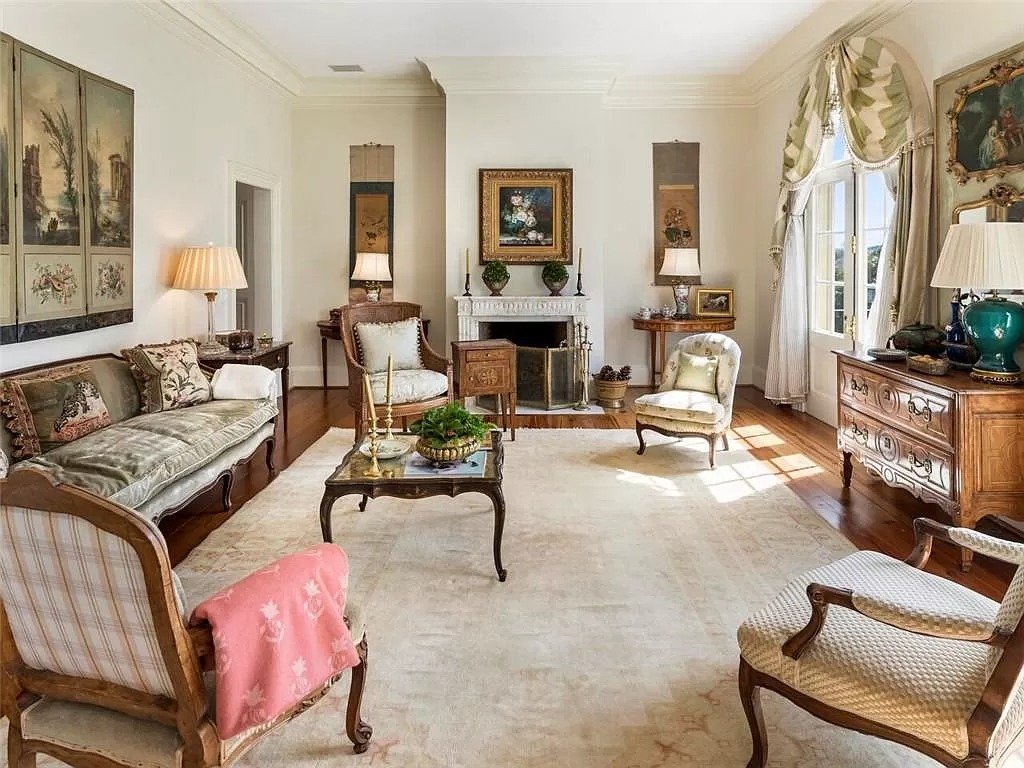 The fireplace in this living room adds brightness and dimension to the space while also contributing to its sophisticated yet approachable feel. Lightness and elegance pervade all of the decorations and arrangements.  Stunning Mediterranean Villa Style Residence in Georgia Priced at $5,695,000
13. Formal With Wooden Accessory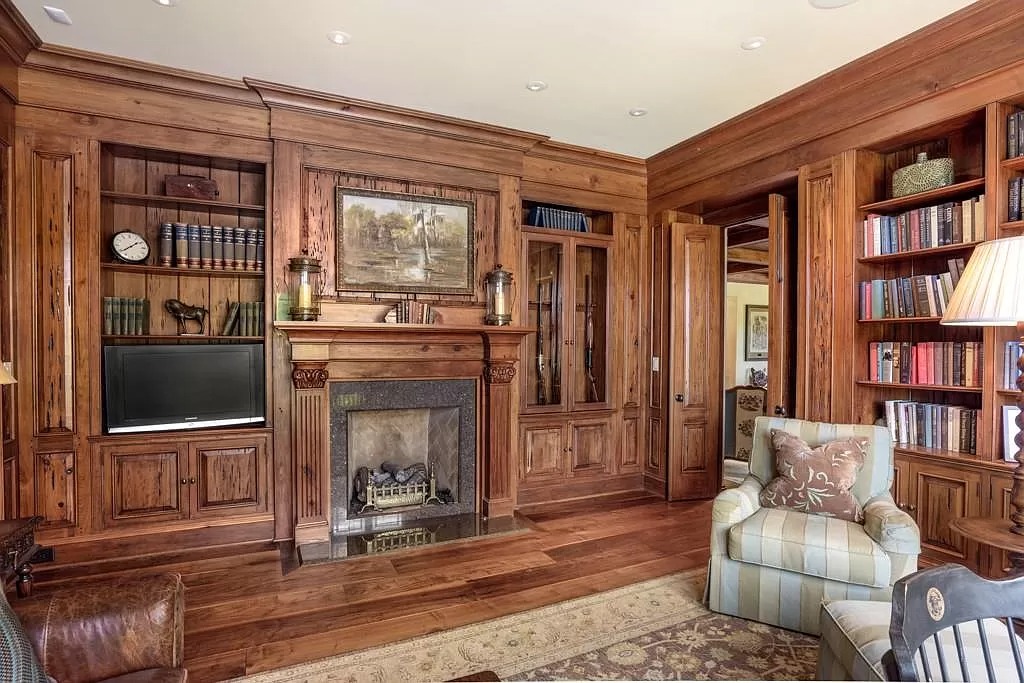 The perfect balance of edgy and timeless is achieved with a lime black marble fireplace. This $7,500,000 Glorious Equestrian Estate Features Exquisite Details and Overlooks Pristine Lake, Lush Pastures in Georgia
14. Exposed Brick And Beams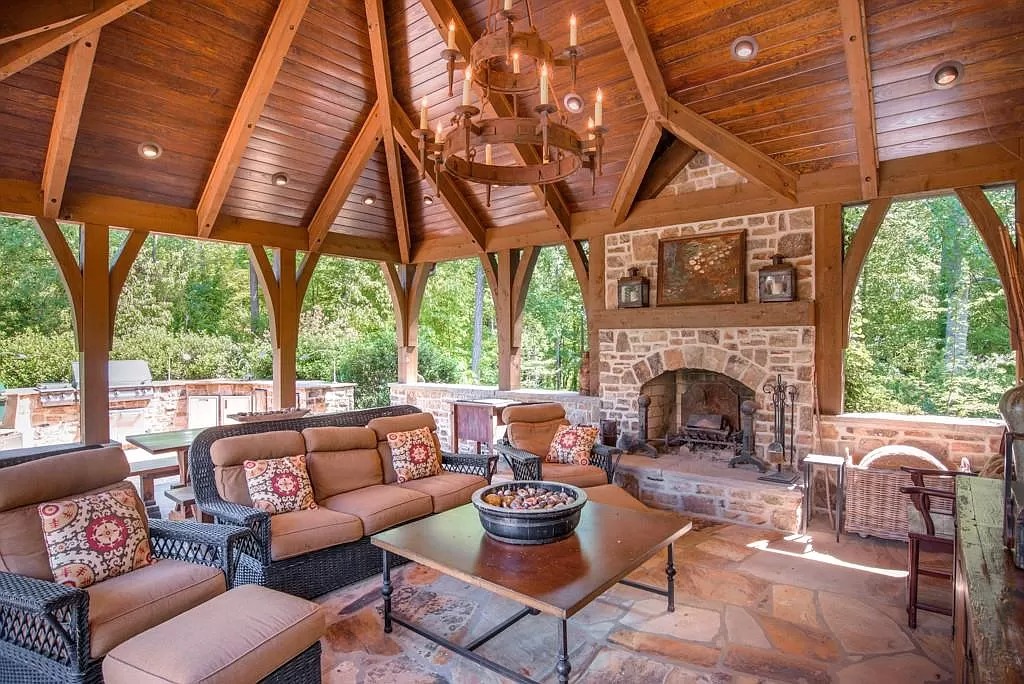 The house's finishes and fittings are all brand new, and were chosen to reference both the building's history and the clients' desire for a contemporary home. This $7,500,000 Glorious Equestrian Estate Features Exquisite Details and Overlooks Pristine Lake, Lush Pastures in Georgia
15. Traditional Style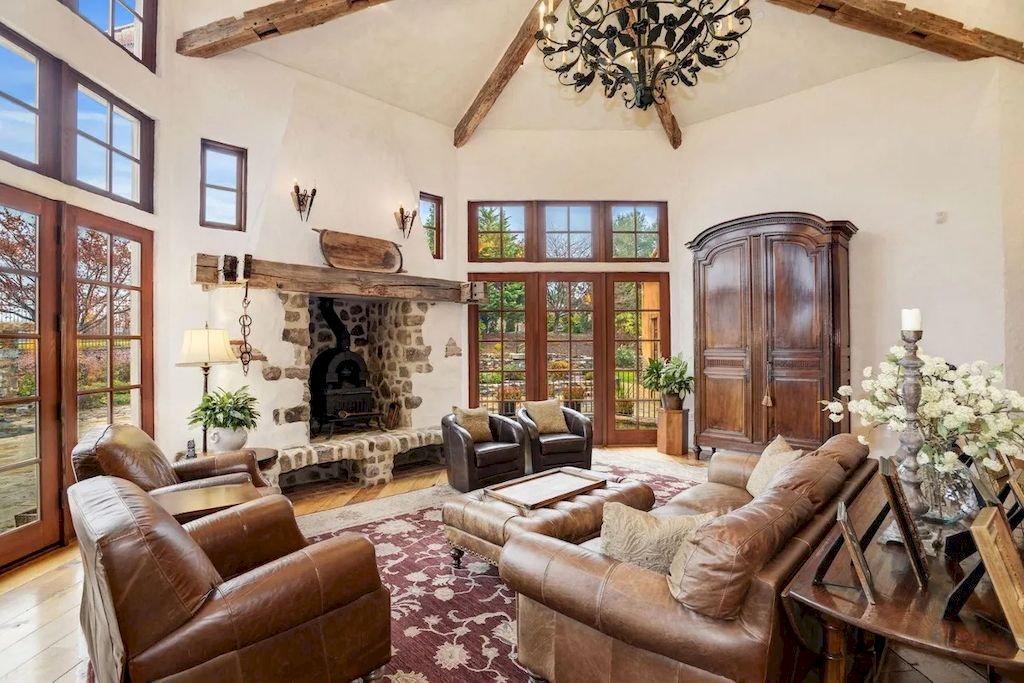 The designer uses a matte leather sofa and a classic fireplace idea with a jumbled up arrangement of bricks and wood in a country-style living room. This $12,750,000 Romantic Palazzo is the Dream Home for Any Italy Lovers in Maryland
16. Farmhouse Fireplace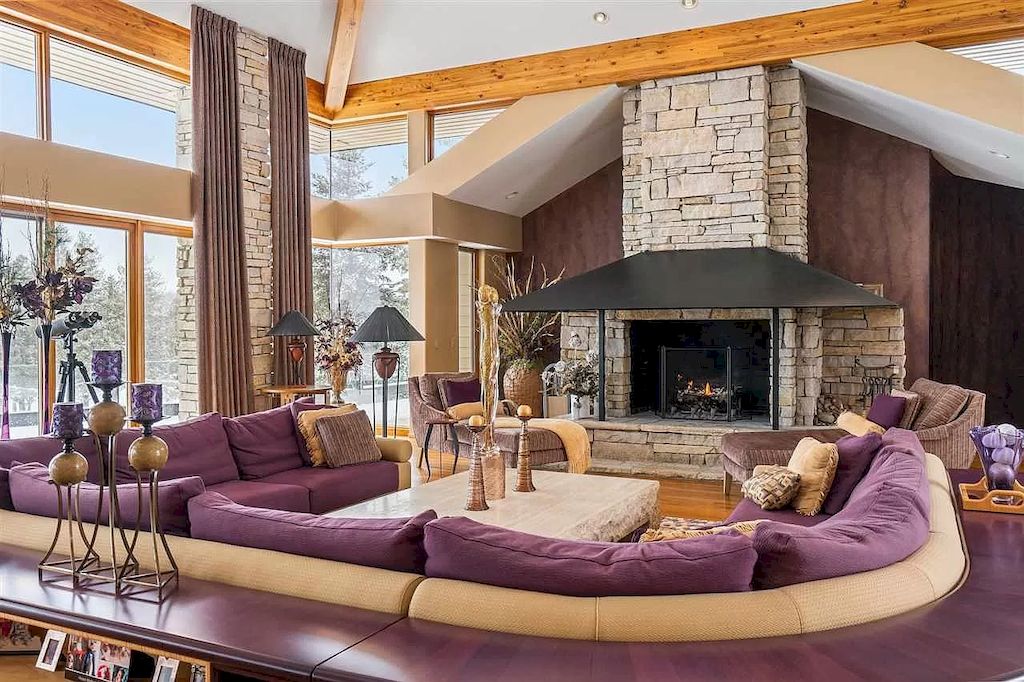 Work with the existing design rather than completely renovating an old fireplace. Just adding a roof will give it a whole new look. Grand Estate Overlooks Charming Oyster Bay, Michigan Priced at $4,295,000
More Ideas for Bathroom:
17. Tall Chimney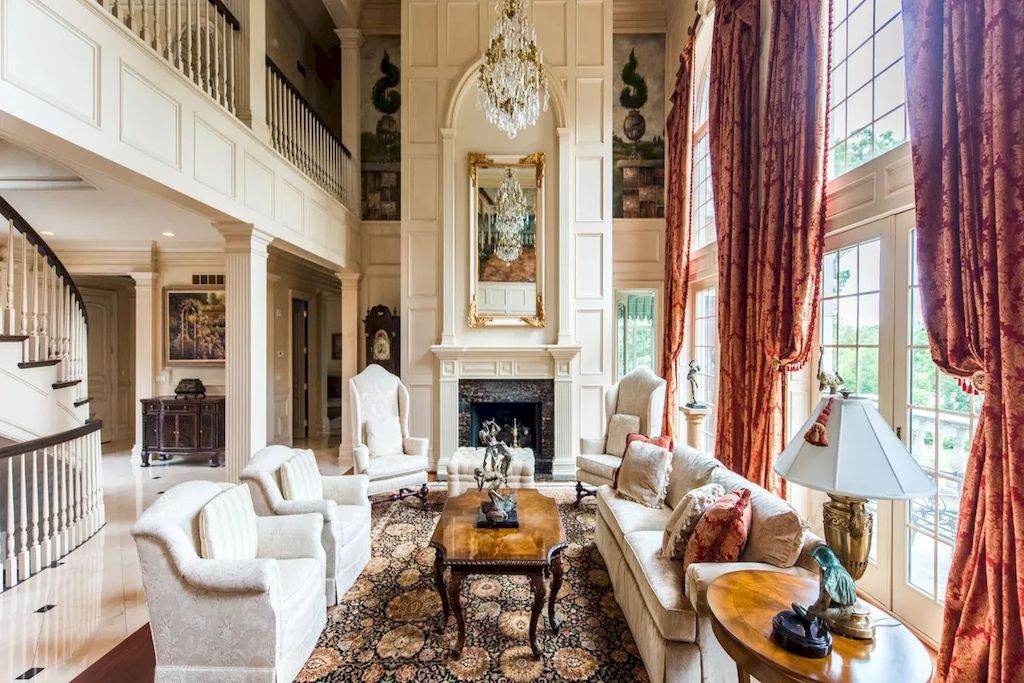 Add some color curtains and an art painting to the double-height living room to complement the small and tall fireplace. Michigan Palatial and Unique Estate of Sheer Elegance Listed for $4,950,000
18. Large And Stylish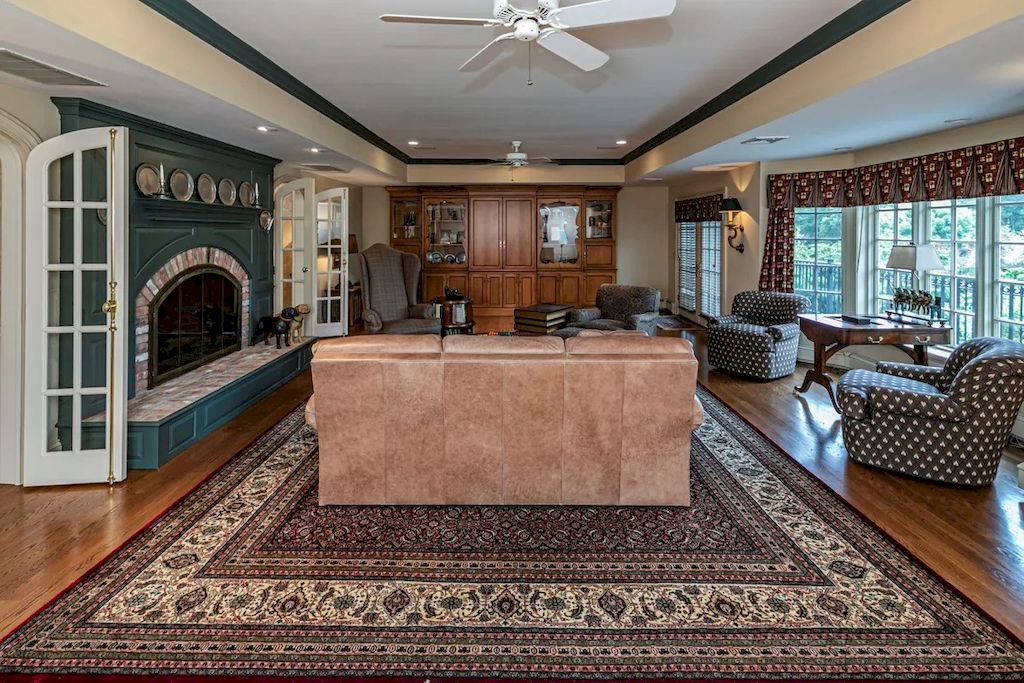 The fireplace is painted castleton green and surrounded by marble, while the curtains and carpet are the same color. Weekend Escape with Loved Ones in this $9,750,000 Garden State Manor in New Jersey
19. Tree Branches Provided Inspiration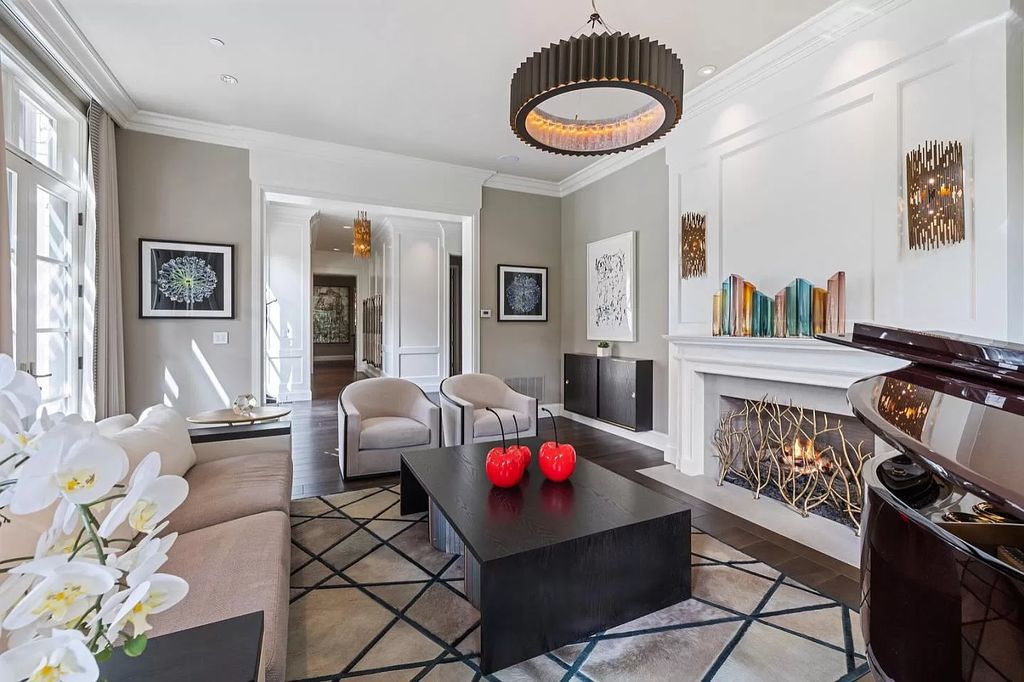 Even though there isn't much in the room, the use of natural materials gives it a rich feel. This $23,495,000 Villa in Atherton has Multiple Purpose Entertaining Spaces
20. Colorful And Candle Lit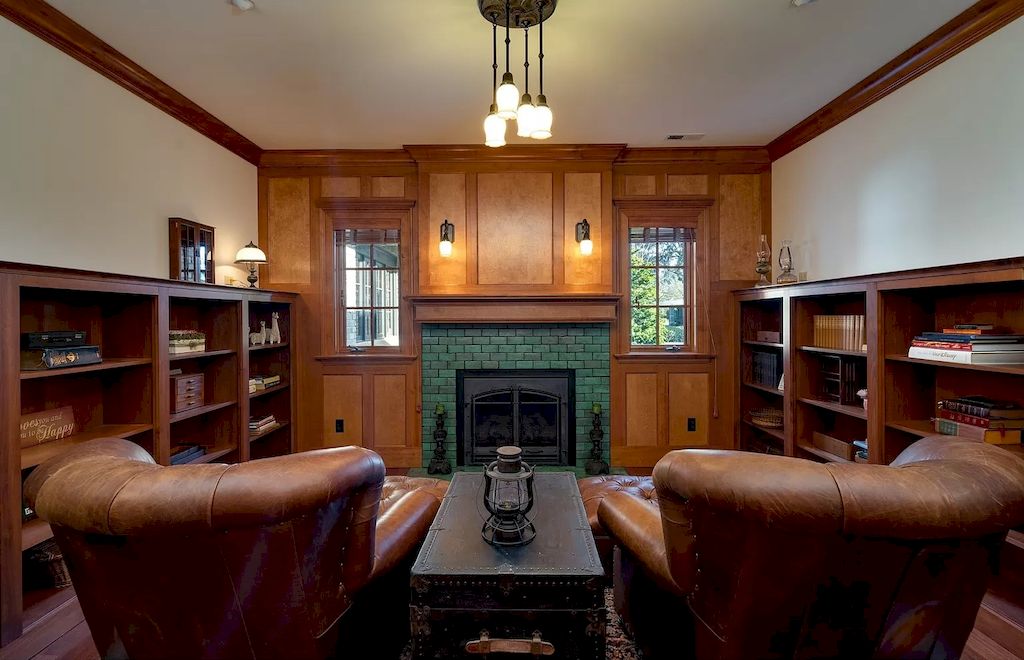 A fireplace and a table lamp, as well as a center table inspired by a chest, help to create a warm and inviting atmosphere. Overlooking the Columbia River, This $3,980,000 Fantastic Home in Washington Provides an Everyday Escape From the Ordinary
21. Cozy And Rustic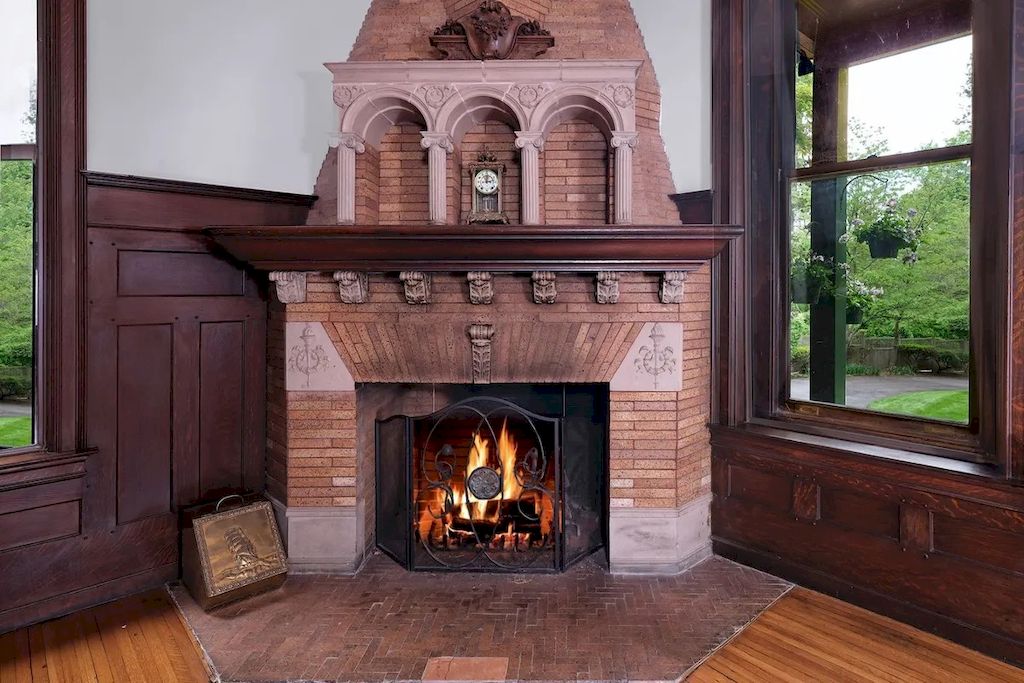 With a brick and wood fireplace, you can feel like you're in the mountains no matter where you are. Hallmarked by Traditional Design and Luxurious Modern Features, this New Jersey Magnificent Estate Priced at $4,995,000
---
Thousand of high quality images of Living room and more you can see at Livingroom Gallery.