Date of Publishing:
Architecture Design of ALIVE Residence
Description About The Project
ALIVE Residence, a masterful creation by Sa Ta Na Architects, seamlessly blends the convenience of urban living with the tranquility of nature. This home design is a testament to the harmonious relationship between natural light, gentle breezes, and modern living. The architects have thoughtfully crafted this residence, leaving ample space for lush gardens and adorning balconies with flourishing greenery, creating an idyllic living environment that celebrates the essence of home.
A fundamental concept of the design is the deliberate orientation away from the bustling street, fostering a sense of serenity and detachment from the outside world. The moment you step through the door, you're greeted with a profound desire to escape the chaos of the urban landscape, transforming your home into a sanctuary of peace and relaxation.
The exterior of the building is a striking three-story structure enveloped in a wooden facade adorned with wooden slats, all thoughtfully integrated with the concept of wood. These decorative elements incorporate aluminum with a wood pattern and artificial wood, offering both privacy and a warm, inviting atmosphere. This choice not only provides seclusion but also evokes a connection to the timeless charm of traditional wooden houses. On the balconies, strategically placed greenery acts as pocket gardens, filtering light and dust, and contributing to a delightful ambiance that residents can relish.
The Architecture Design Project Information: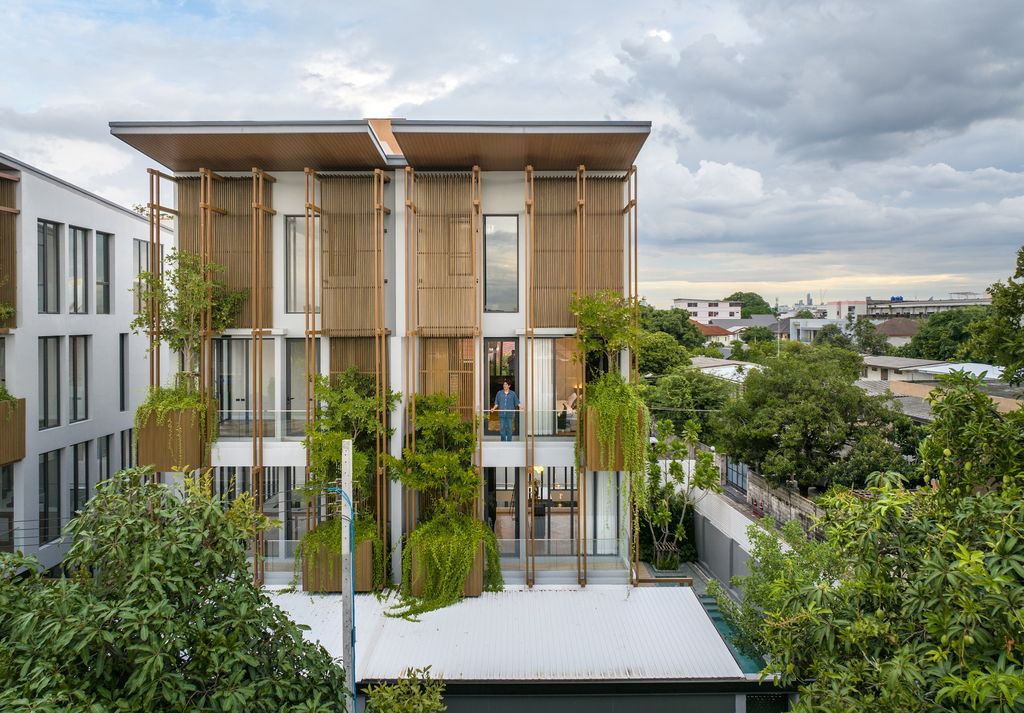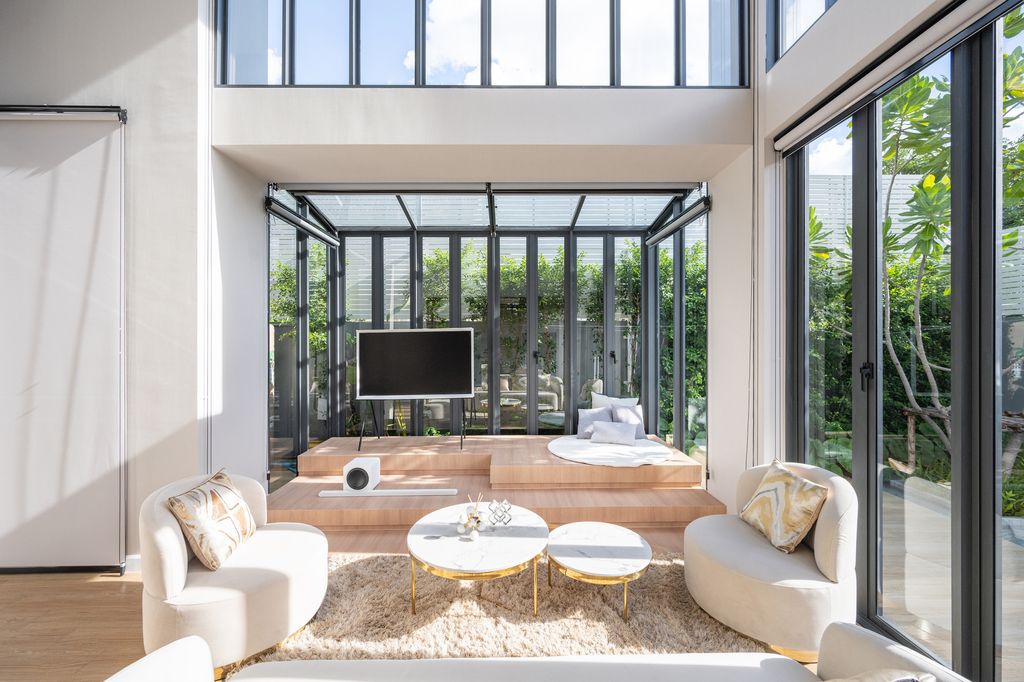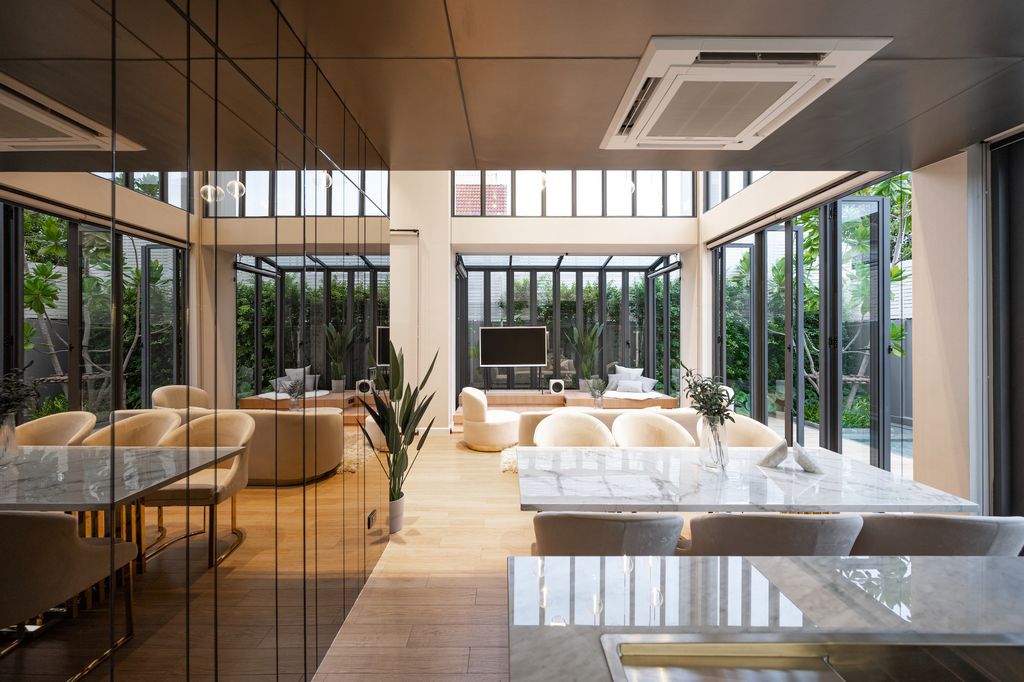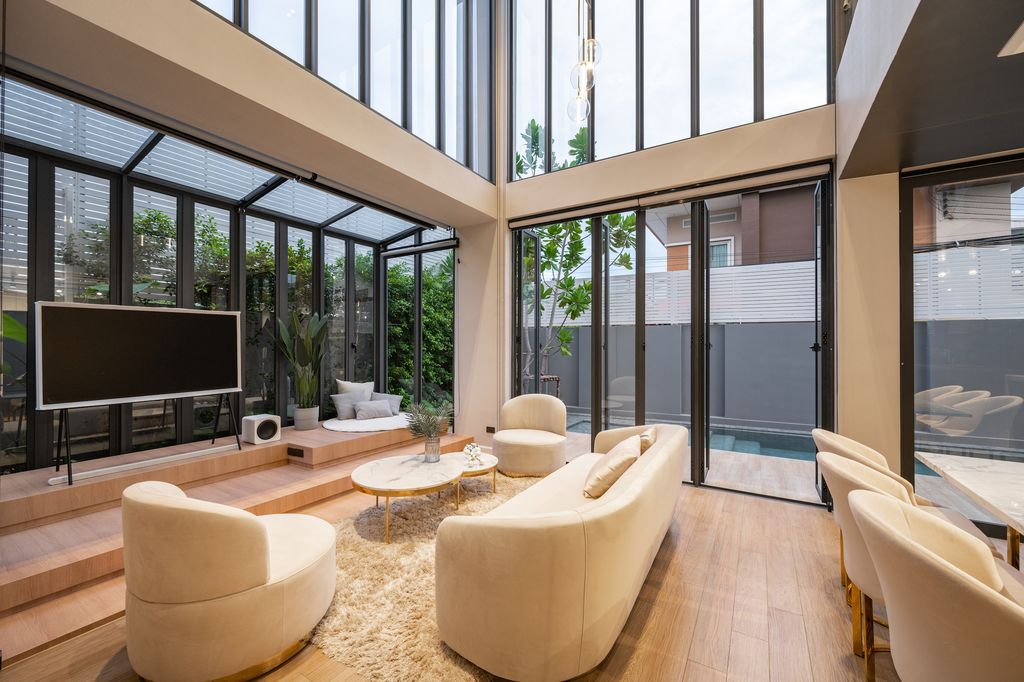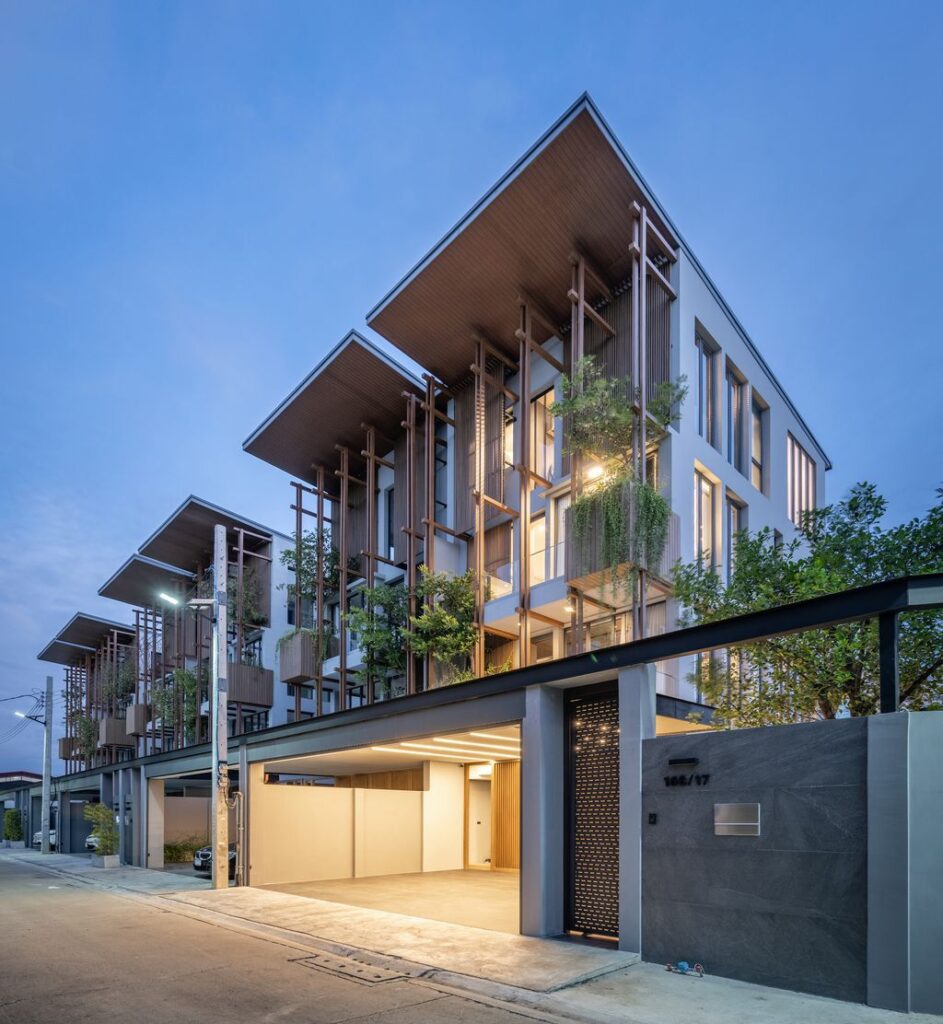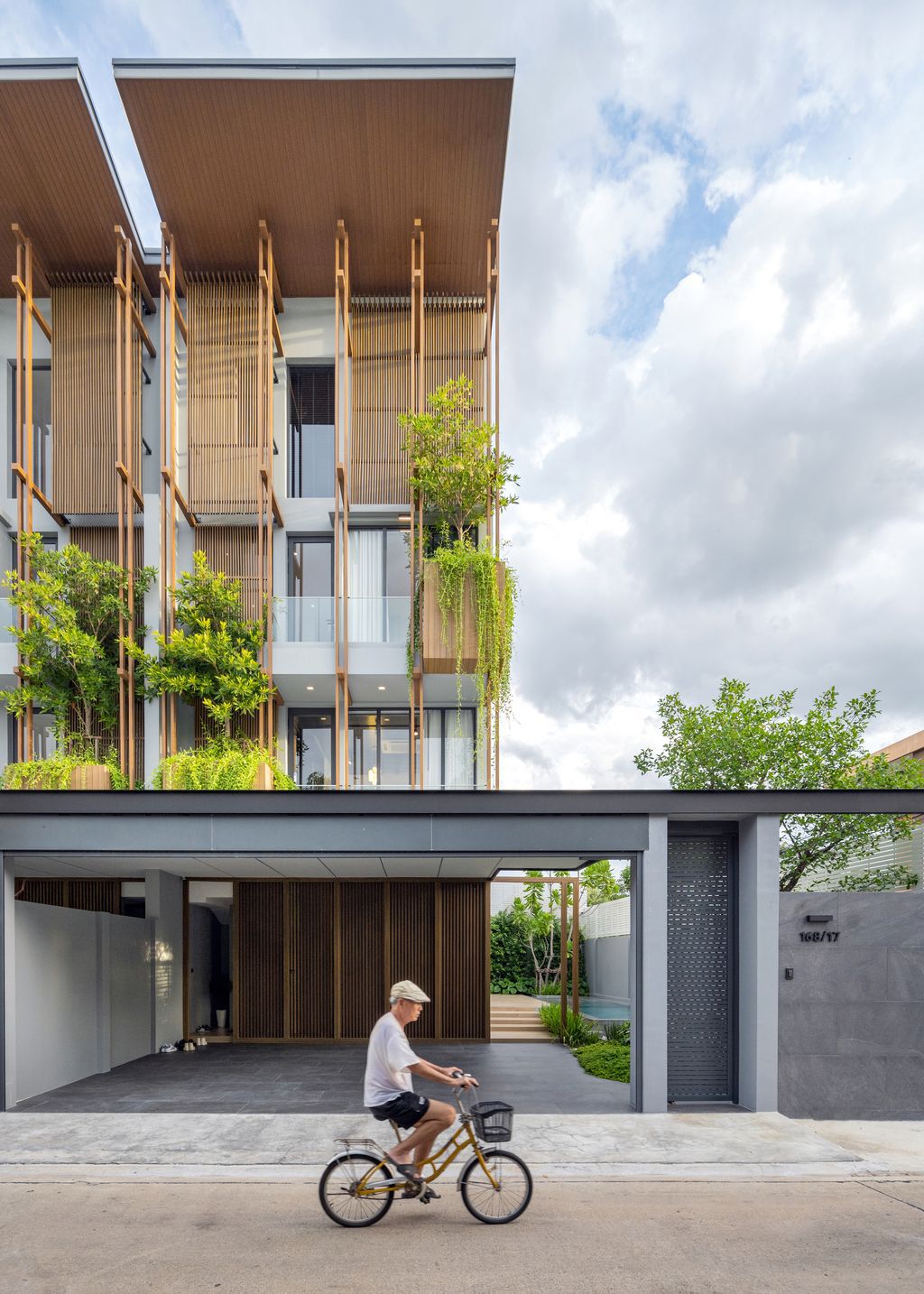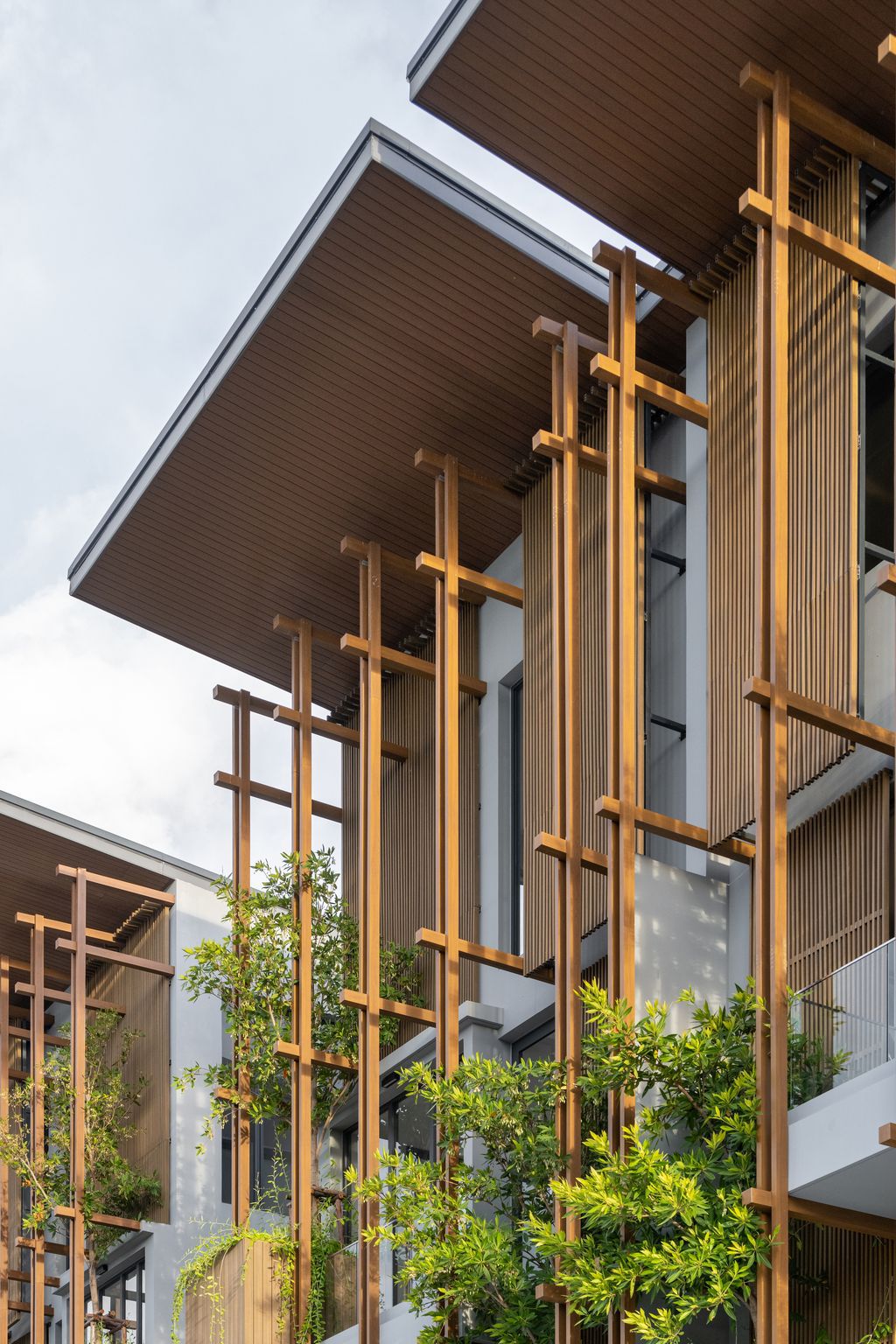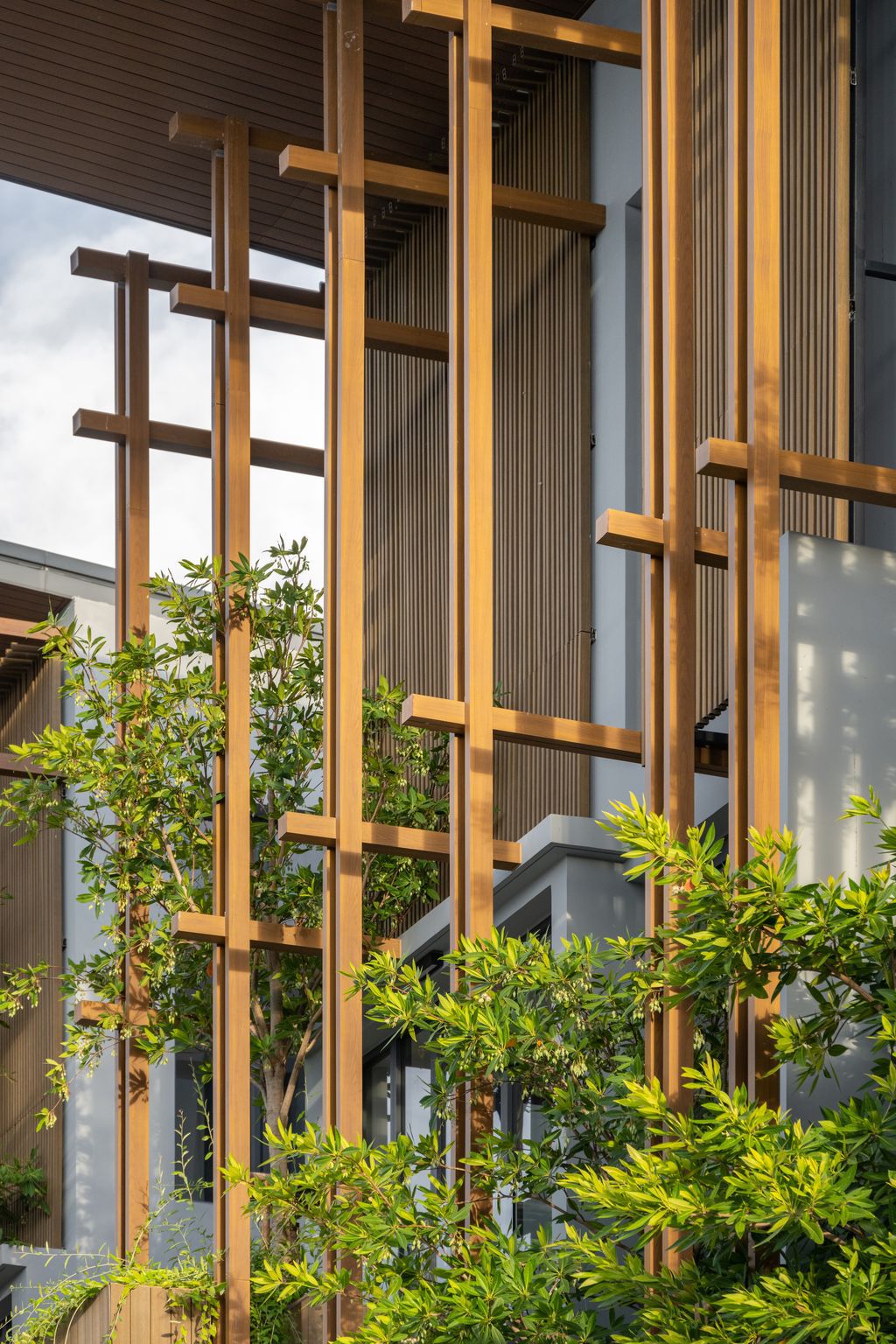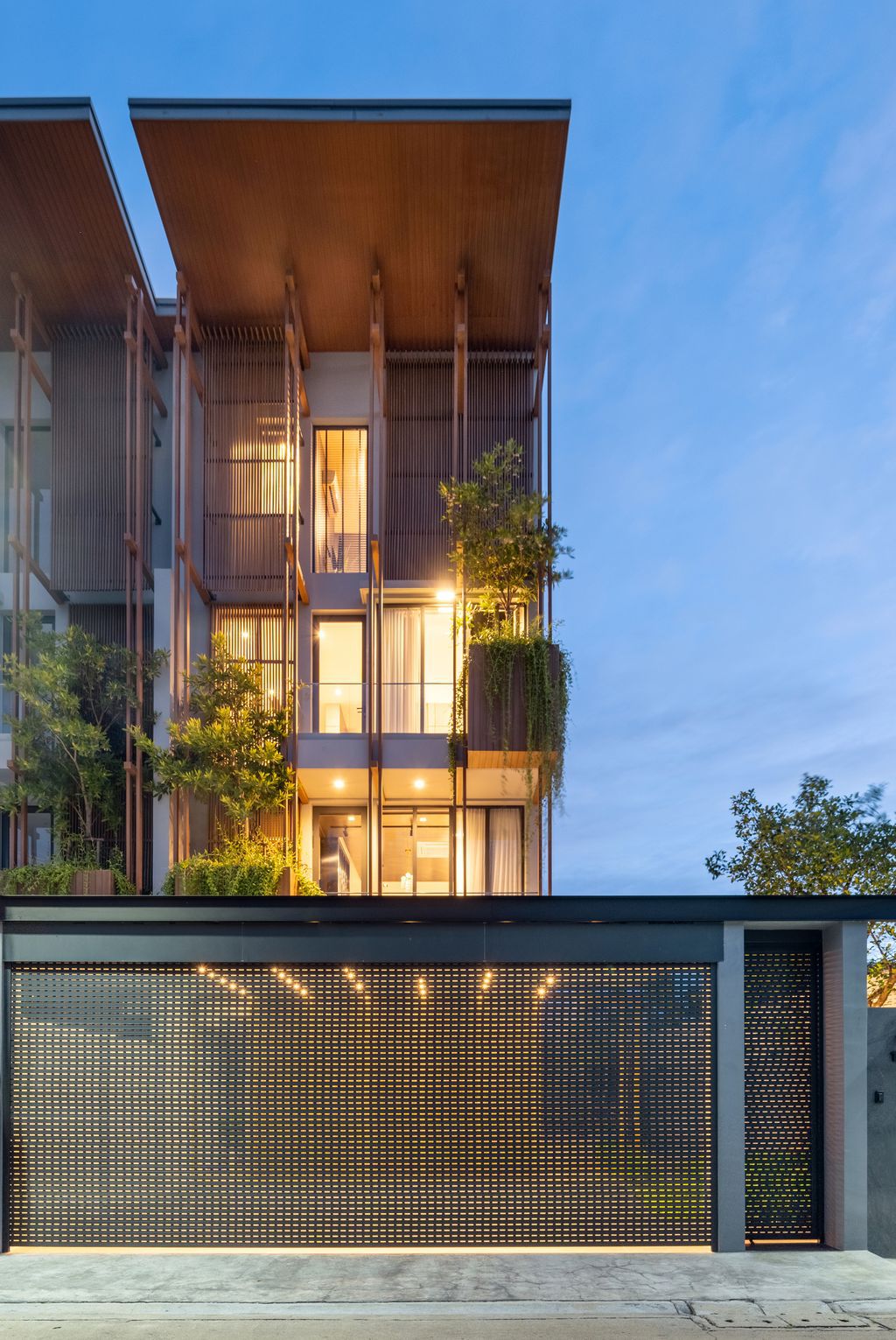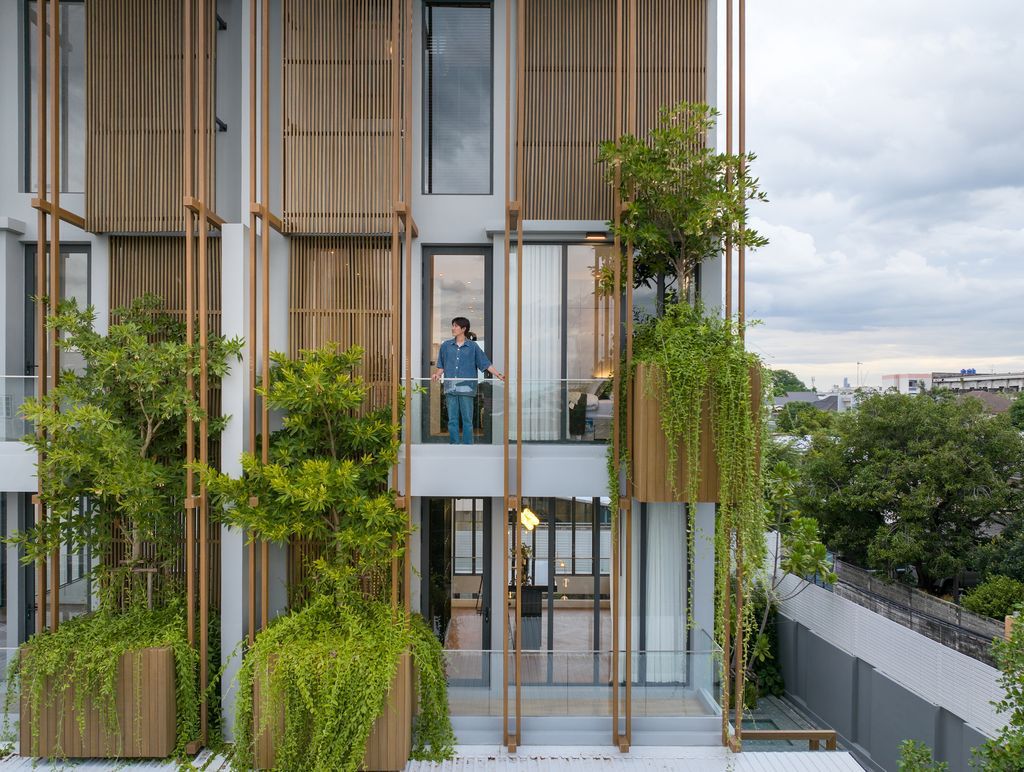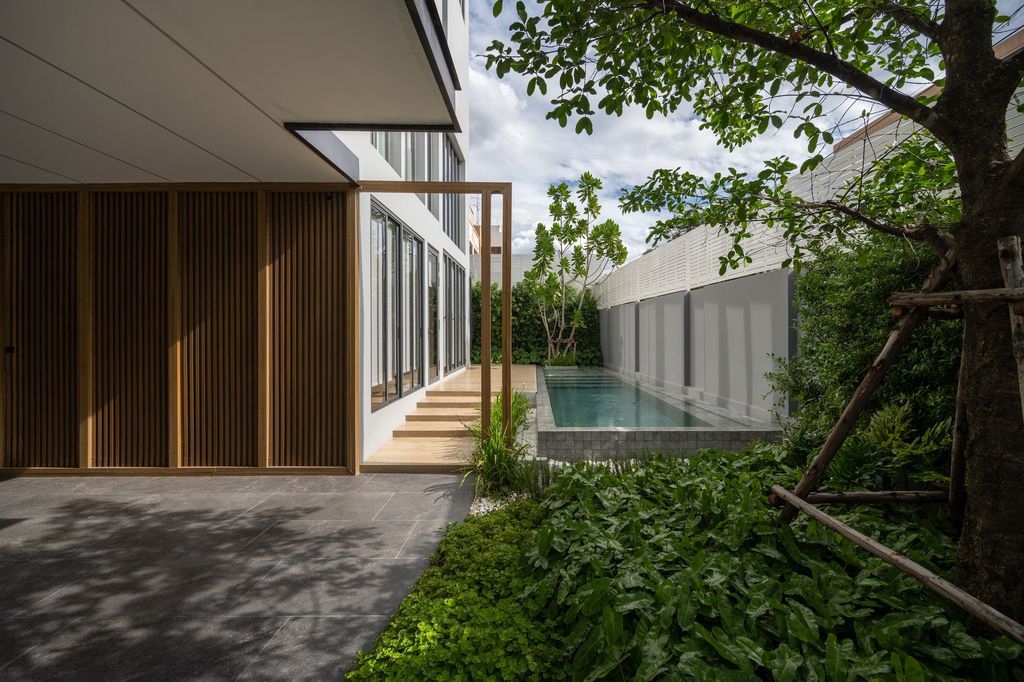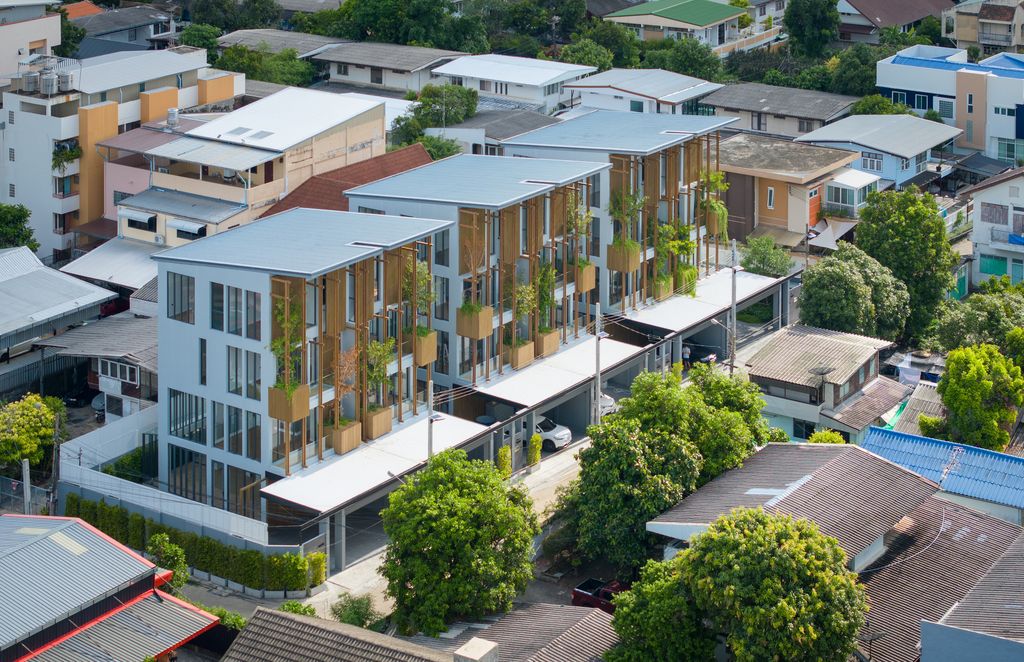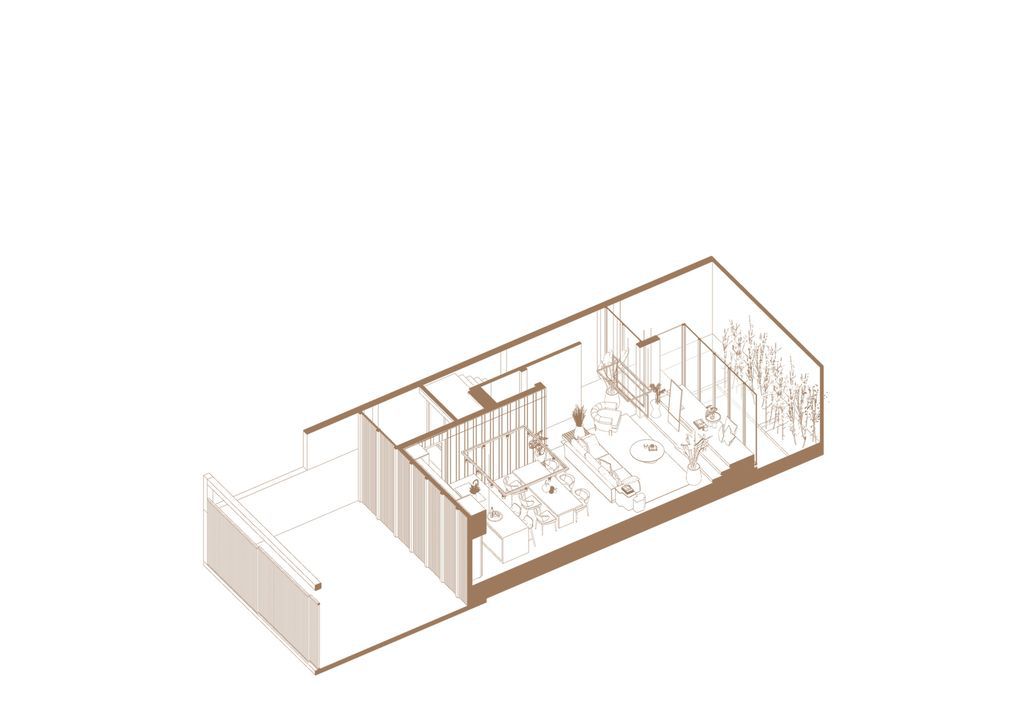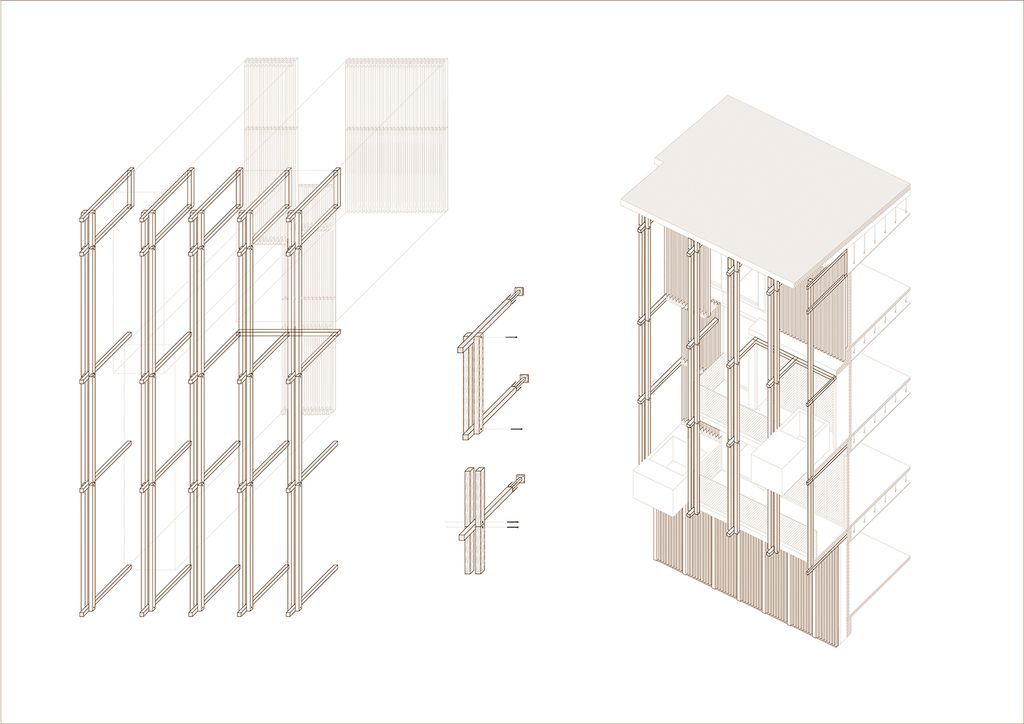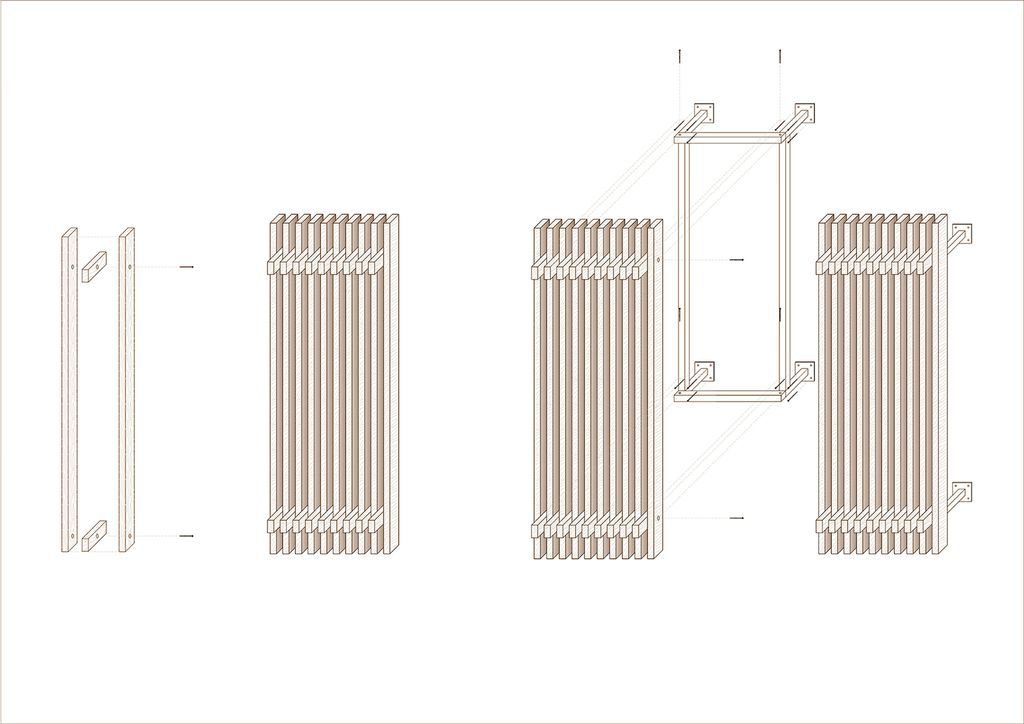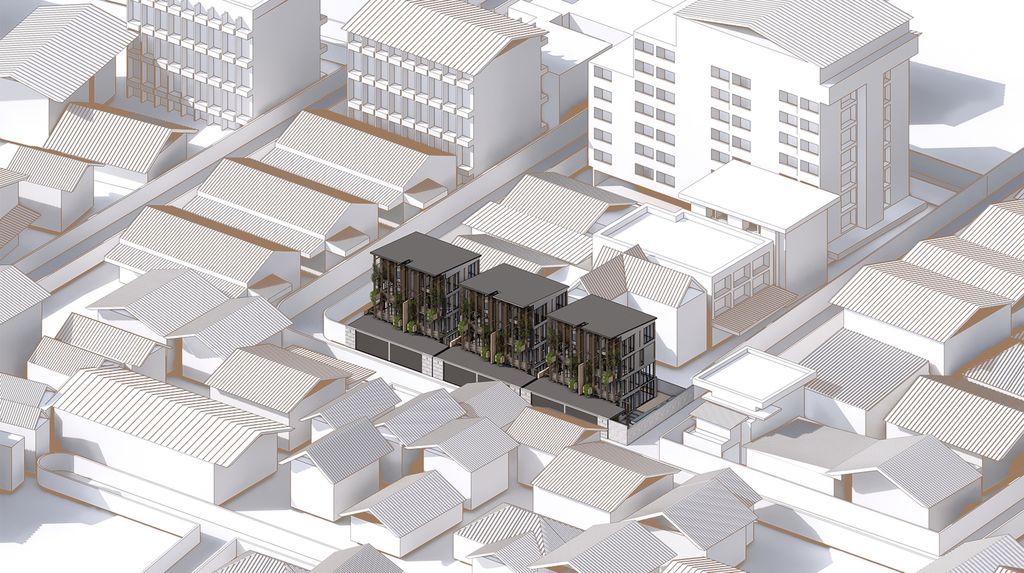 The ALIVE Residence Gallery: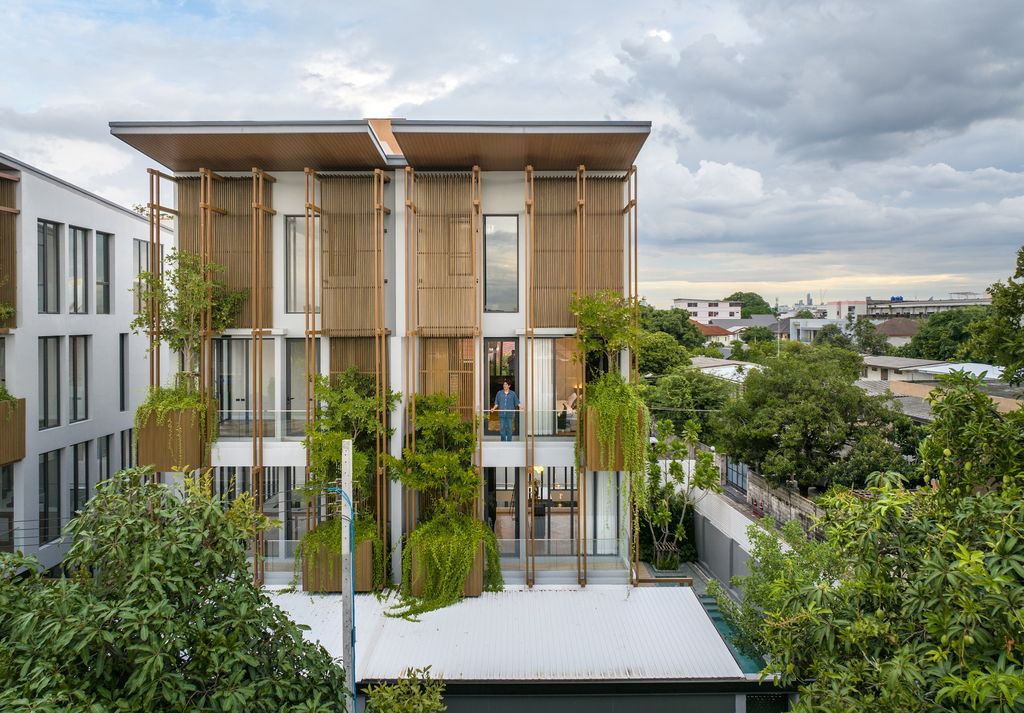 Text by the Architects: Combining the balance of city living together with nature. Home design ideas with natural light and breeze. Leaving space around the house for a garden area, including inserting plants on the balcony to create a good atmosphere for living. It is the heart of home design. The design process begins by considering the limited usable space and modification to support the space adjustment to future lifestyle changes. The living space is designed to accommodate any lifestyle. Designing the space to suit growing families involves creating areas for in-home work and responding to work-from-home or changes for the home office setup.
Photo credit: Rungkit Charoenwat | Source: Sa Ta Na Architects
For more information about this project; please contact the Architecture firm :
– Add: 43/3 Ruttanataanee Alley, Bang Kaeo, Bang Phli District, Samut Prakan 10540, Thailand
– Tel: +66 95 939 9899
– Email: satana@satanaarchitects.com
More Projects in Thailand here:
---