A luxurious living room can take on many different forms in the minds of different people. Some people prefer a classic, elegant look, while others prefer a modern, vibrant look. We have 12 ways to mix colors and decorate your youthful living room to make it more fun, whatever your ideal room is. Thousands of other fantastic home design ideas are available at LUXURY PHOTO.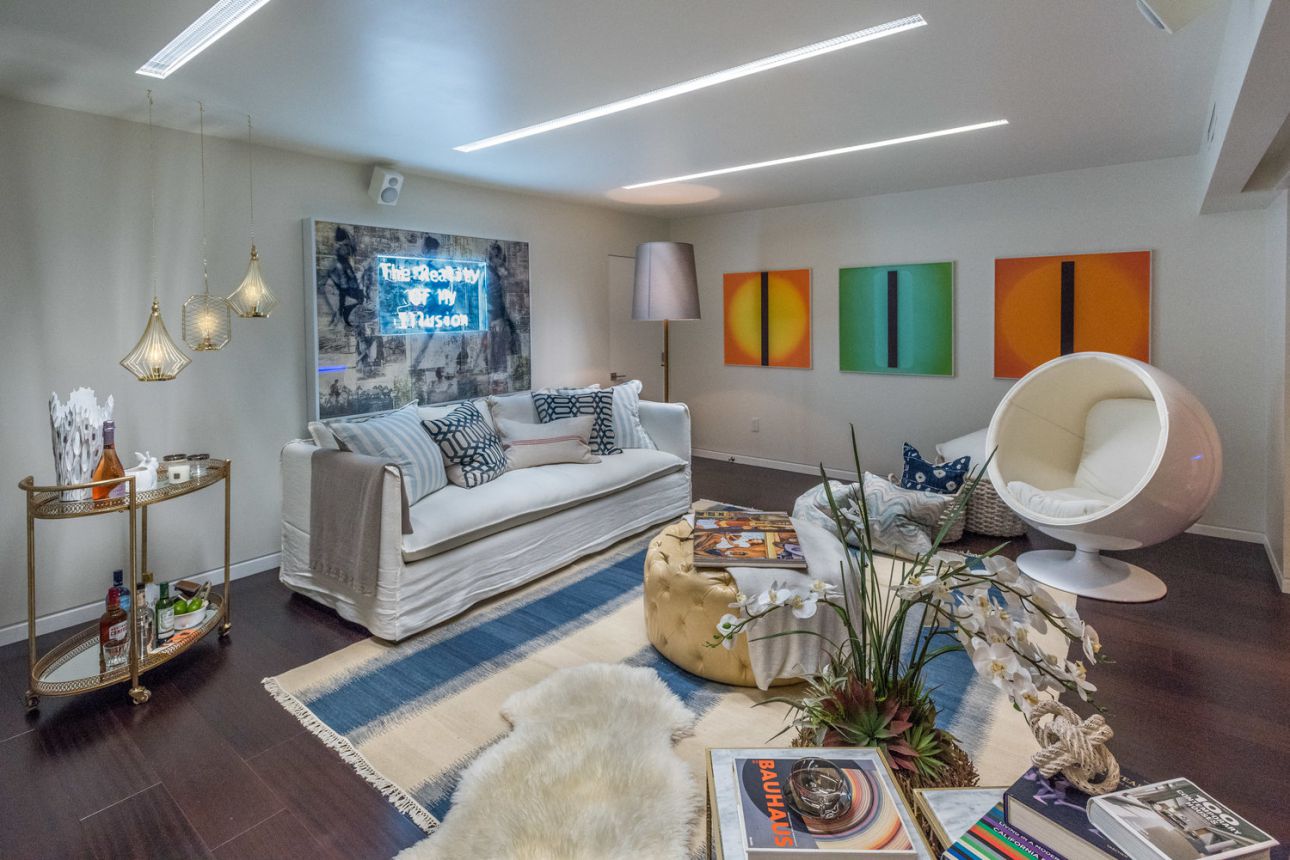 1 | The living room is vibrant and youthful, with a variety of decorations ranging from vibrant paintings to LED lights. Tour of Hollywood Hillside Contemporary With Unobstructed Pacific Ocean Views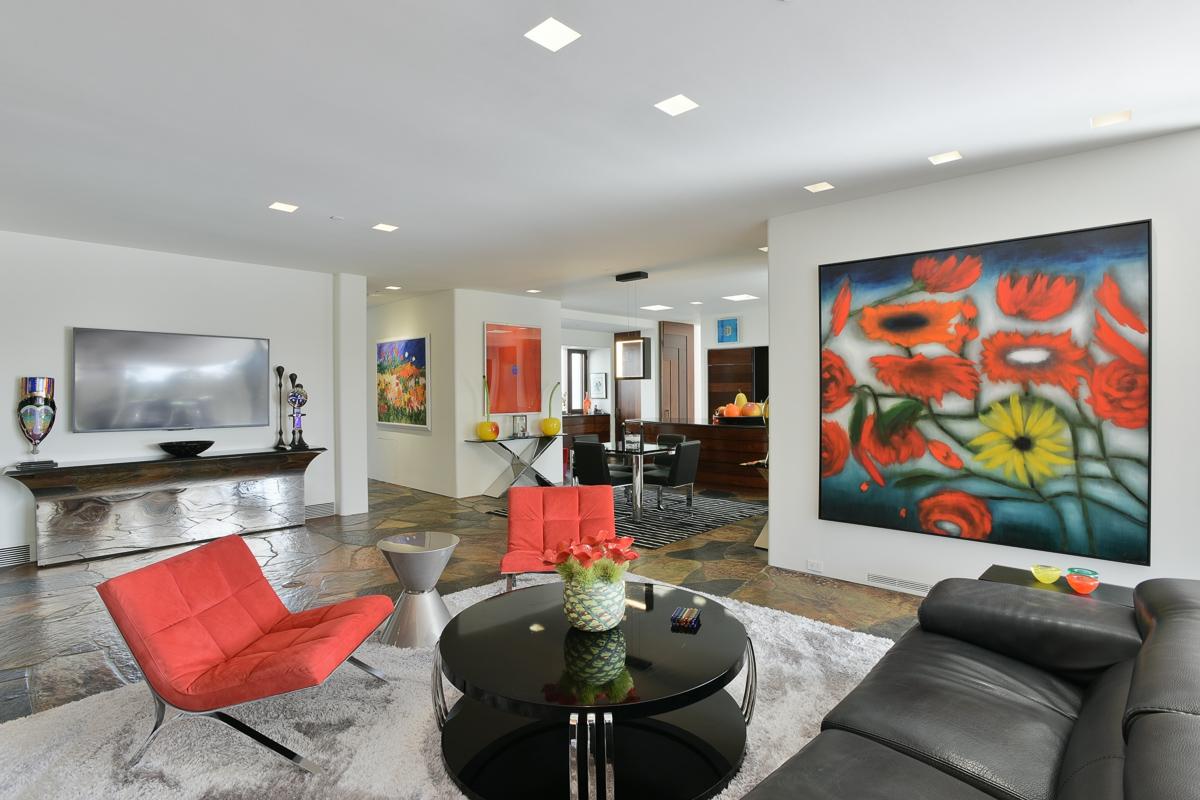 2 | The space is adorned with the picture on the wall, and the innovative sofa and orange color are the perfect combination. Inside A Modern Masterpiece in Rancho Santa Fe Listed for $6,795,000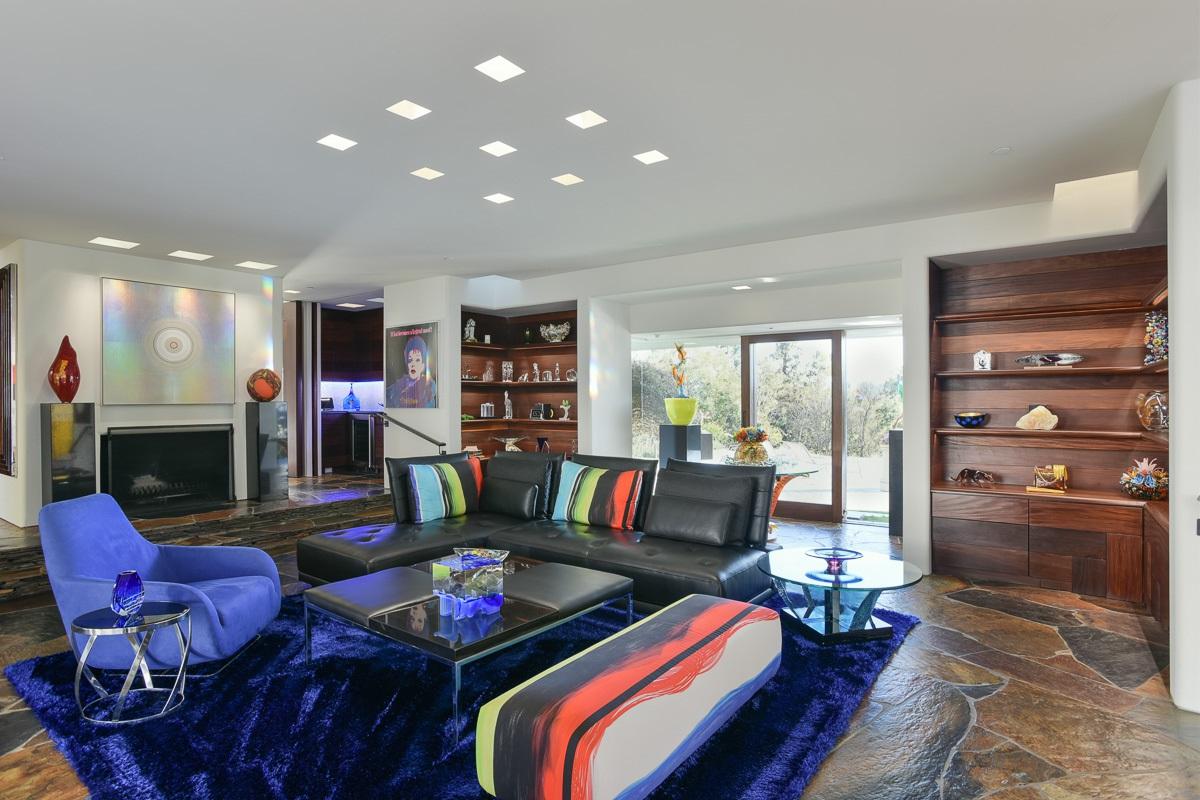 3 | With a navy sofa set and velvet rugs, the simple living room comes to life. Not only that, but the decorative colors on the pillows and long sofa are quite appealing. Inside A Modern Masterpiece in Rancho Santa Fe Listed for $6,795,000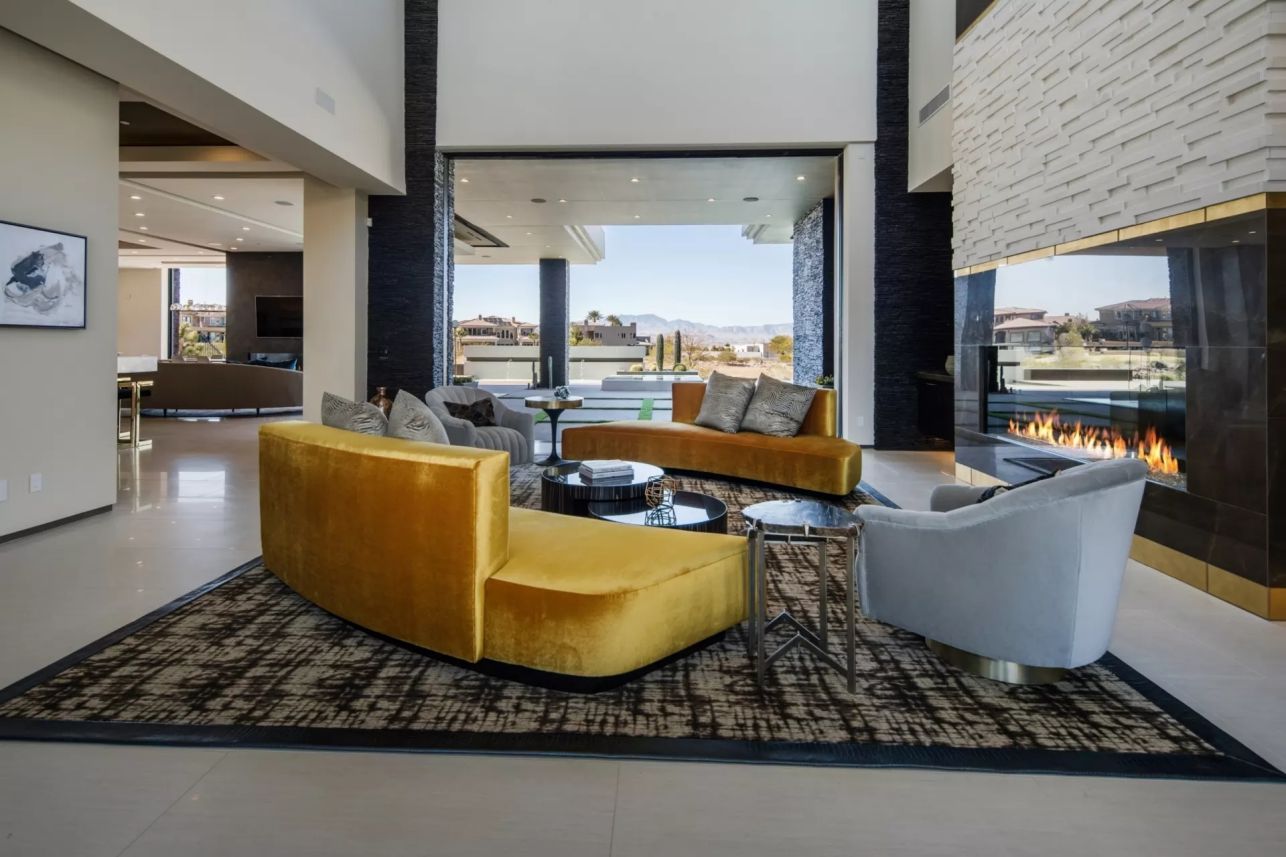 4 | A modern sofa set in soft velvet material with youthful colors is the focal point of the neutral living room space. An Astonishing Modern Home in Henderson, Las Vegas Listed for $5,000,000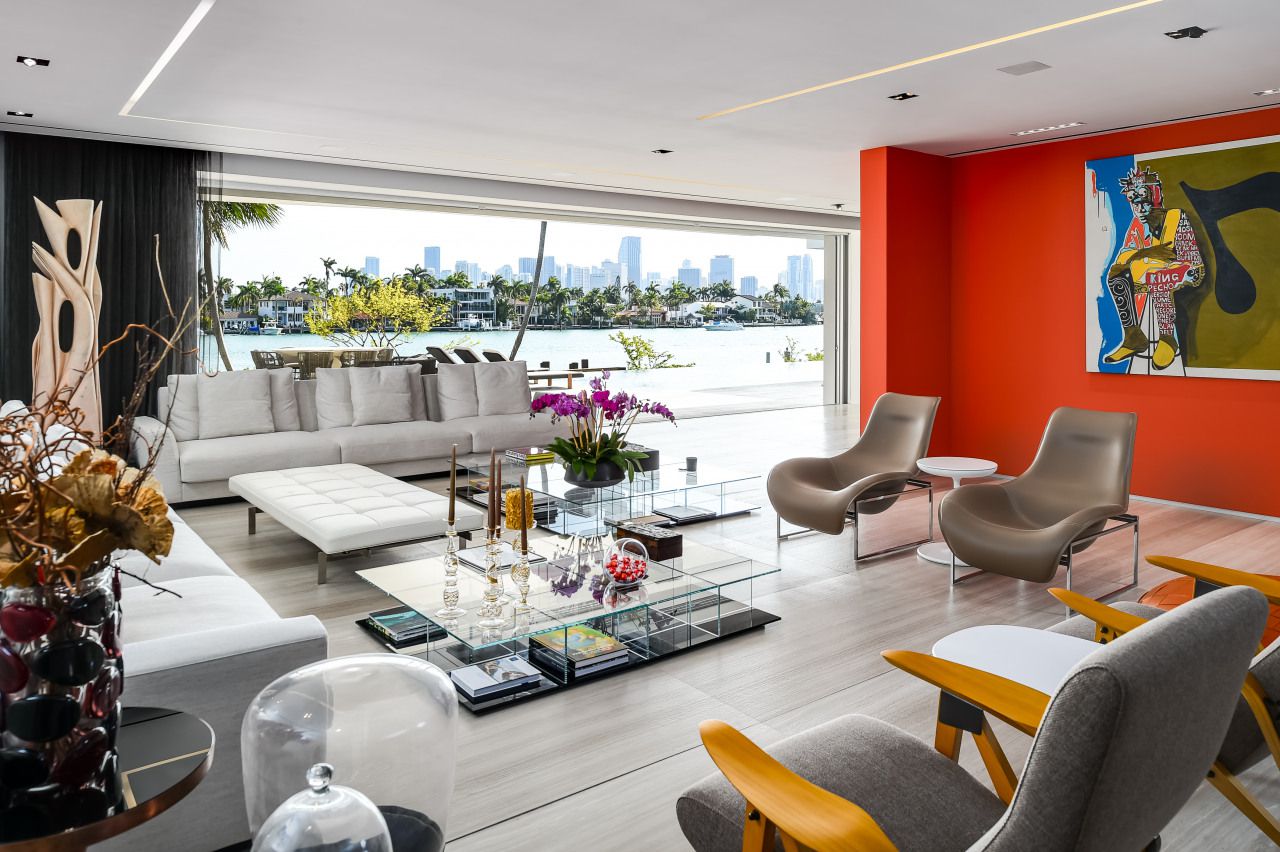 5 | When choosing a striking wall paint color that contrasts with the color of other furniture, you must be astute. A Modern Mansion on exclusive Hibiscus Island Listed for $28,800,000
More Ideas for Kitchen: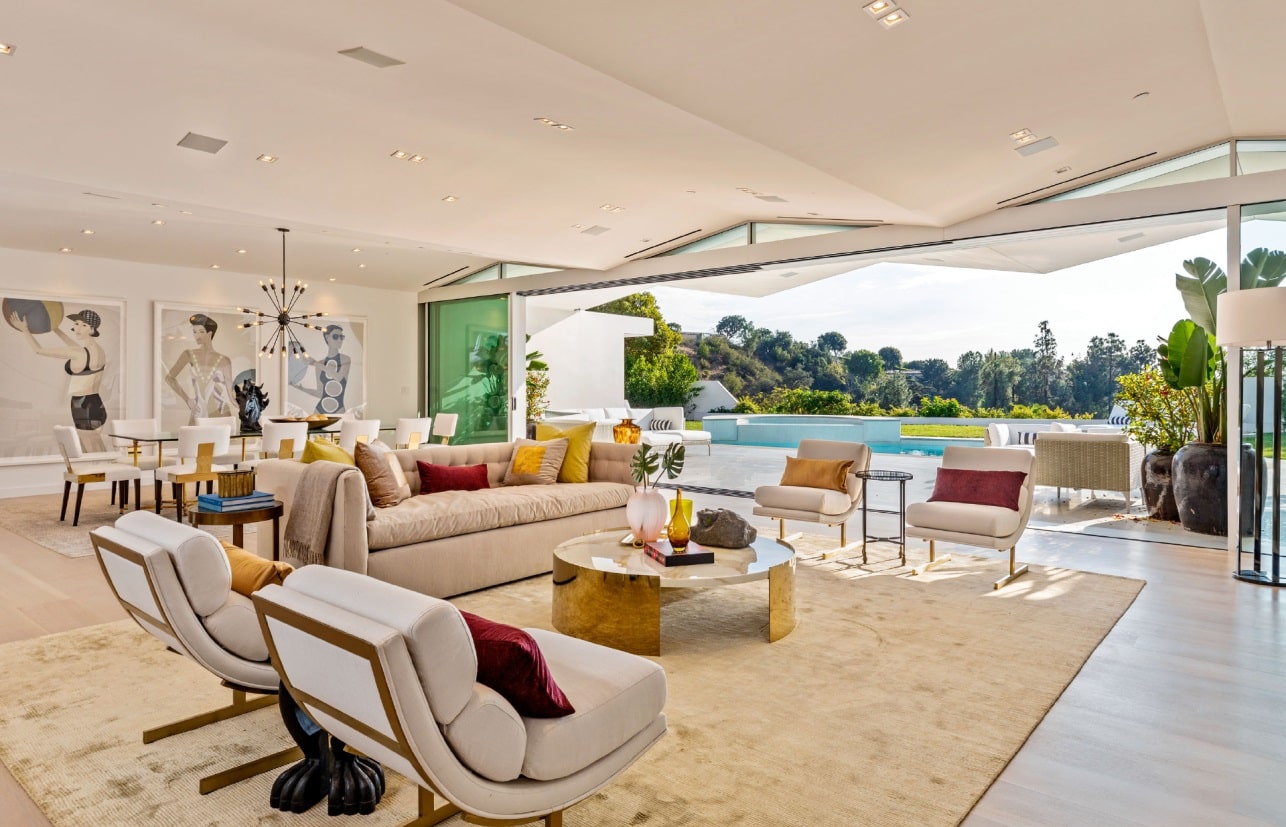 6 | The living room is light but vibrant and fun, with a variety of pillows and colors. Inside A $15,995,000 Beverly Hills Contemporary listed by Williams Williams Estates Group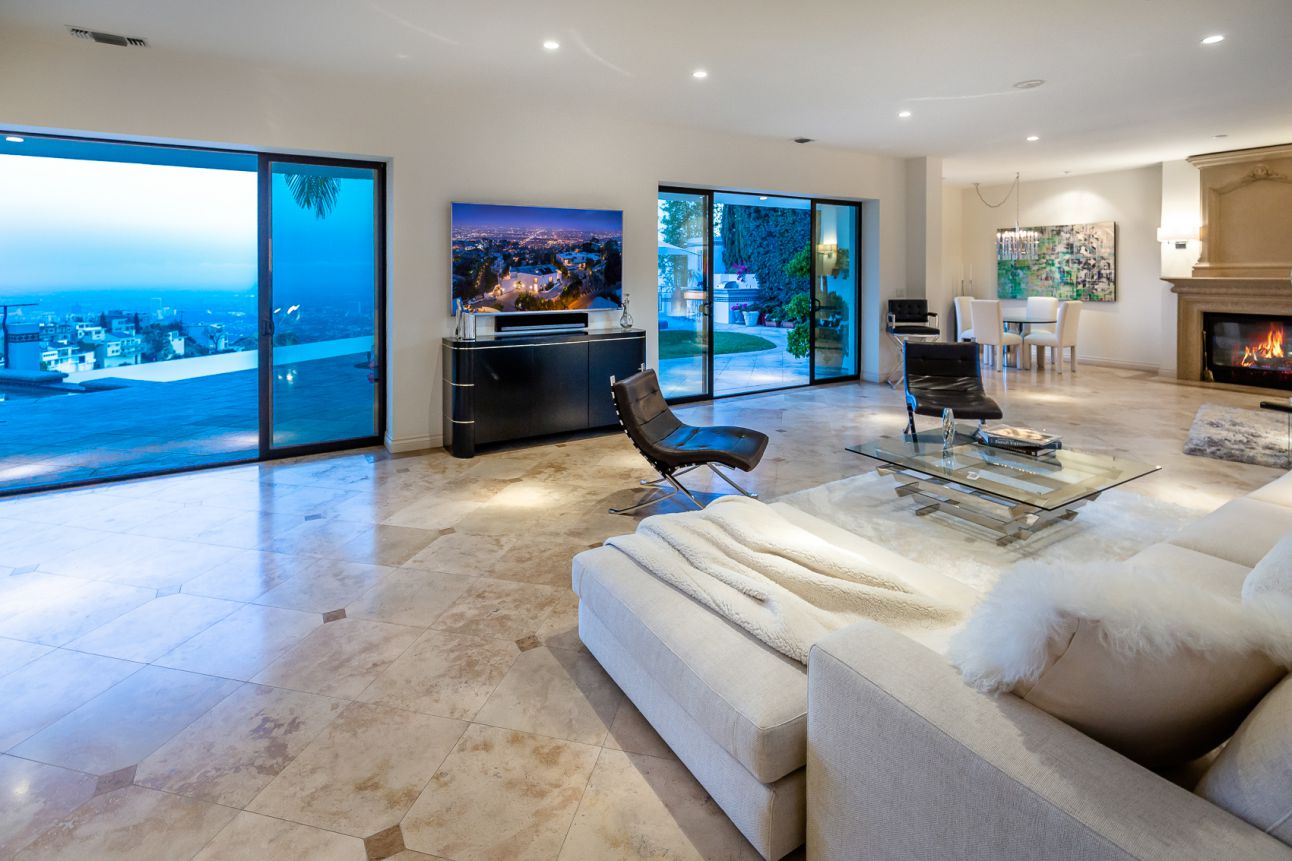 7 | Stained glass doors are a great way to add soft colors to a white-toned living room. Sleek Los Angeles Contemporary Oasis with Commanding Views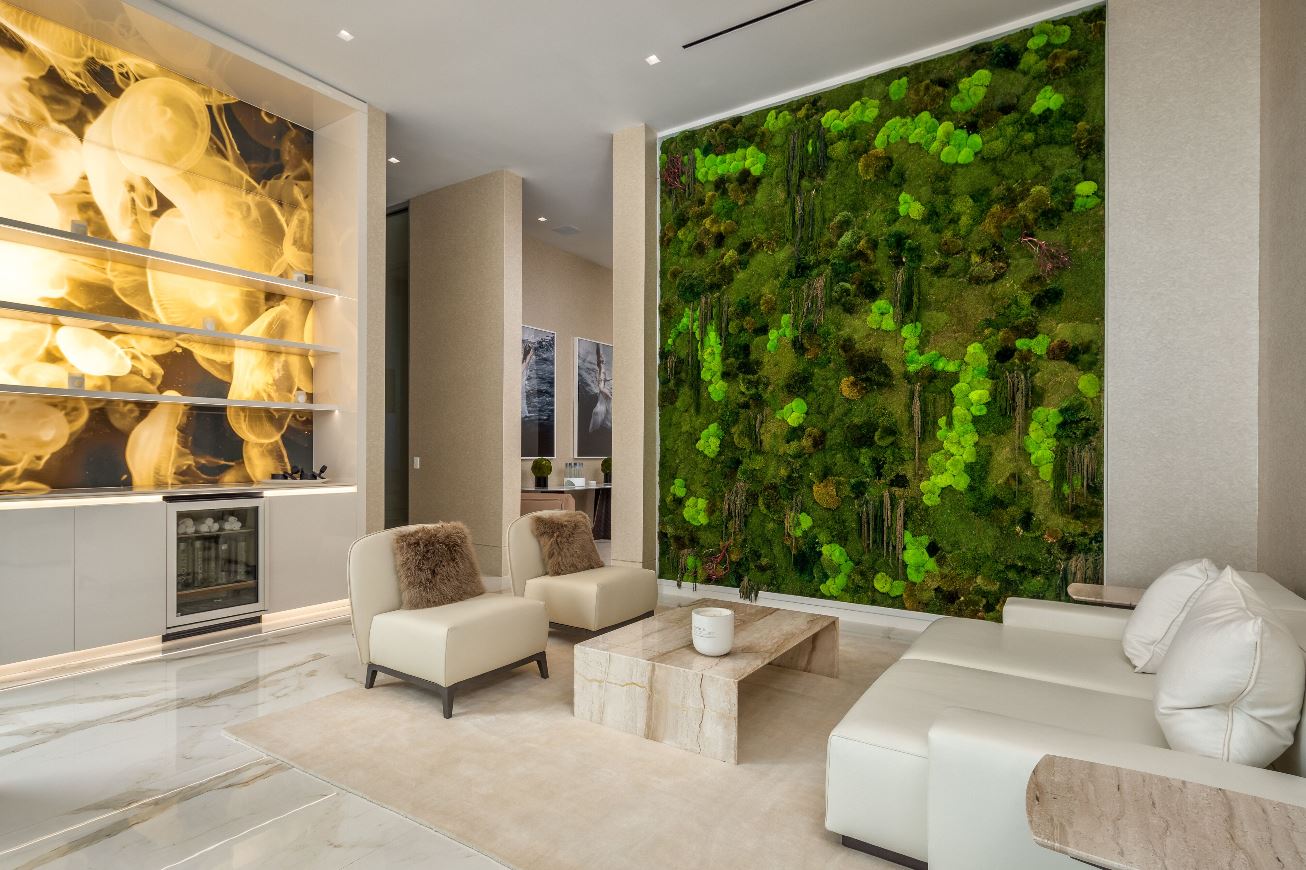 8 | A miniature forest is doodled, bringing the outdoors into the opulent living room. On the Market – $65M Paul McClean Designed Bel Air Modern Mansion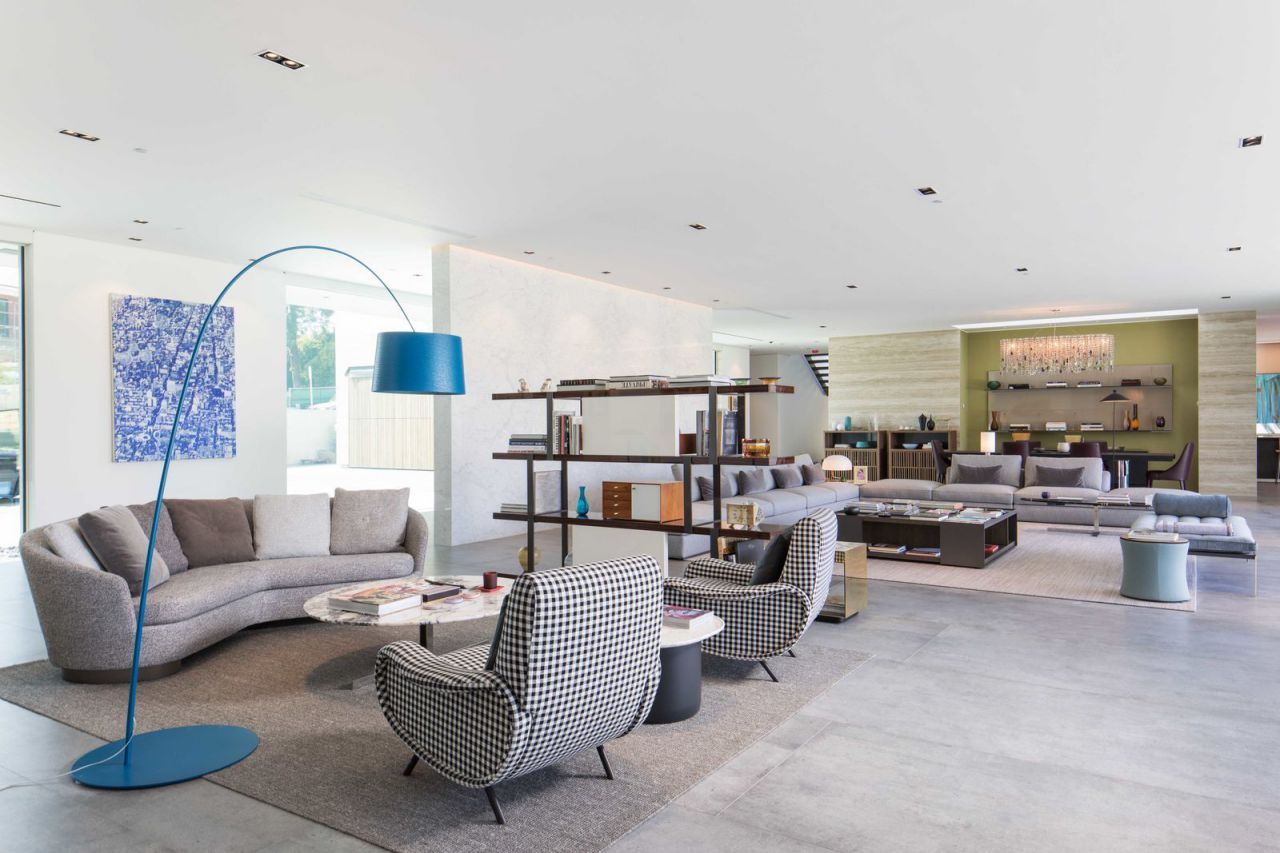 9 | The blue tree lamp adds a pop of color to a neutral space. This is without a doubt the homeowner's favorite. Exceptional Perugia Way Modern Masterpiece in Los Angeles
More Ideas for Bedroom: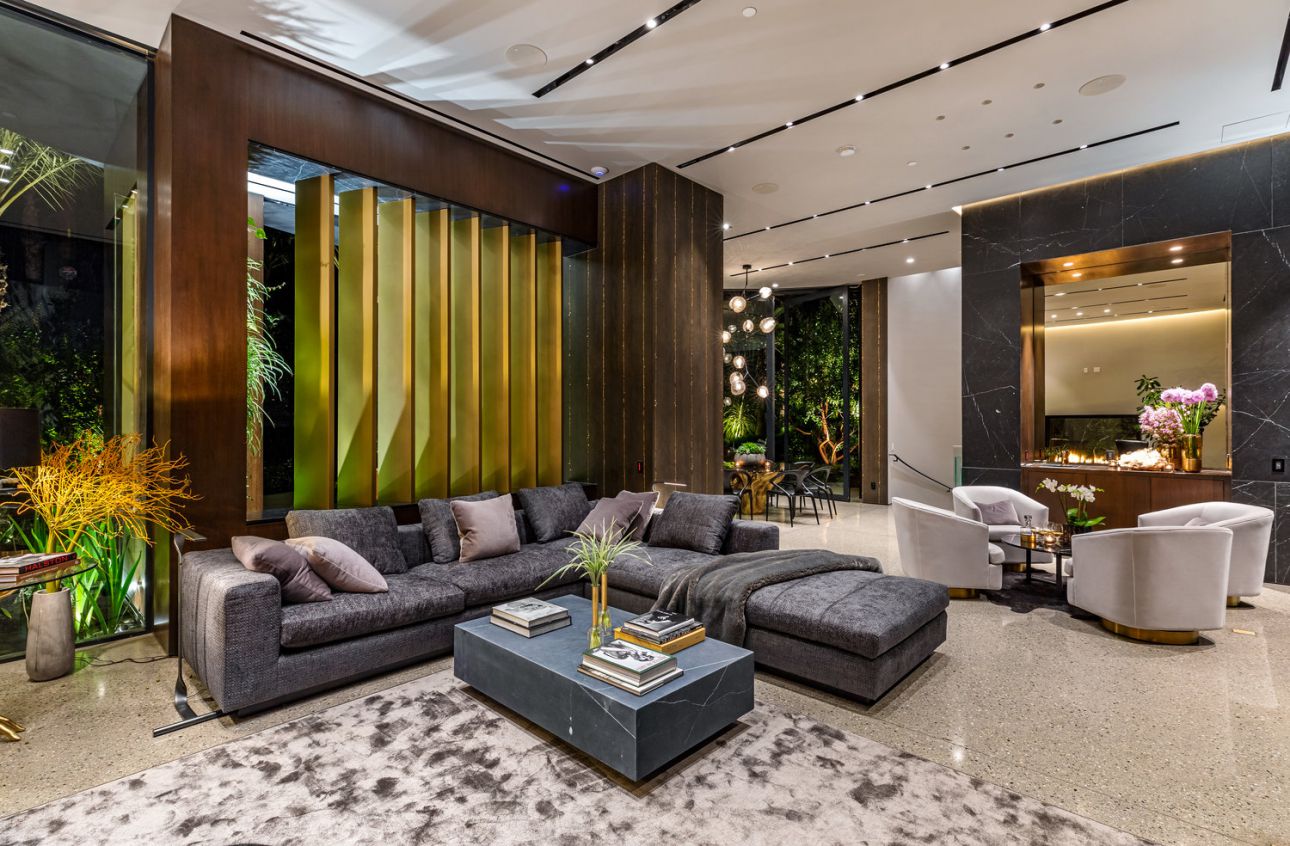 10 | The beauty of the living room is enhanced by creative architecture and a sensible interior arrangement. Furthermore, the use of decorative lights in a variety of colors adds to the space's vibrancy. Inimitable Designed Franklin Avenue Home in Los Angeles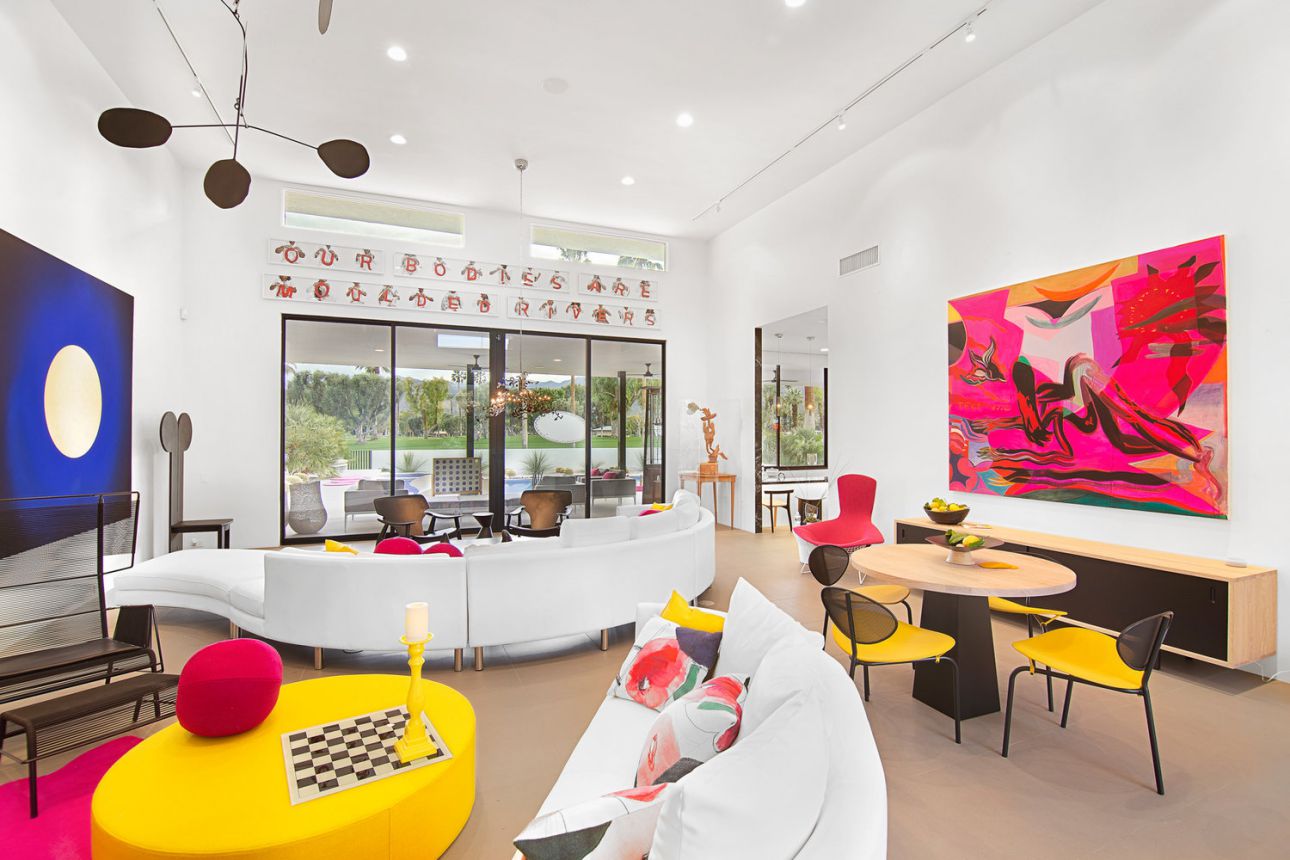 11 | This has to be the style of a vibrant designer who enjoys playing with color. Artful Desert Paradise in Rancho Mirage, California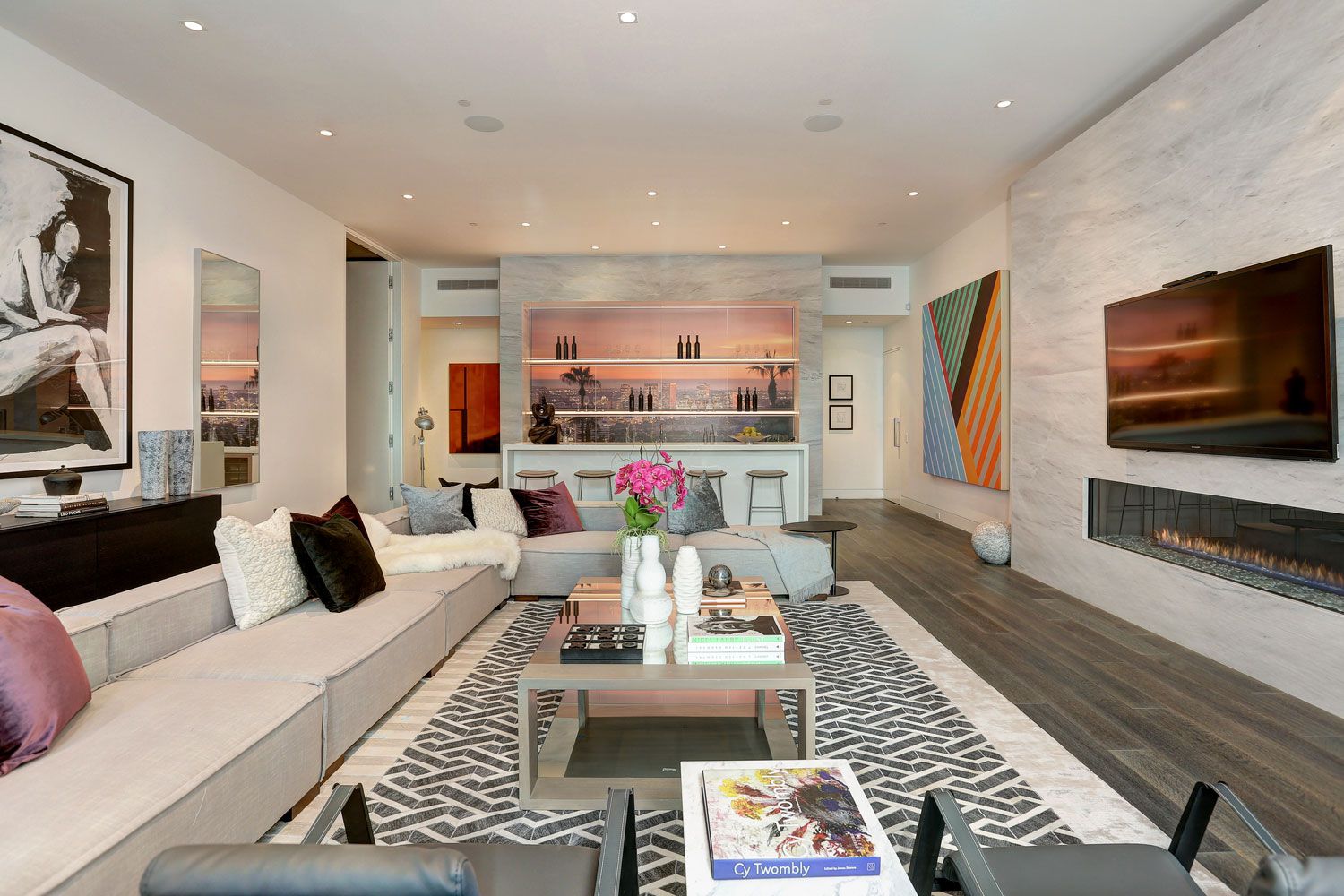 12 | Every detail has been carefully considered, including a series of mini bars that are decorated in the style of a sunset over the sea. 1814 North Doheny Drive – Magnificent blend of indoor and outdoor space by Paul McClean
---
Thousand of high quality images of Living room and more you can see at Livingroom Gallery.