Date of Publishing:
You have a lot of kitchen furniture and ideas, but you can't seem to choose and combine them properly. You want your kitchen to be a place where you can unwind while also cooking. Create your own kitchen ideas by combining the 14 essential usage suggestions listed below, and then choose your favorite product. Thousands of other fantastic home design ideas are available at LUXURY PHOTO.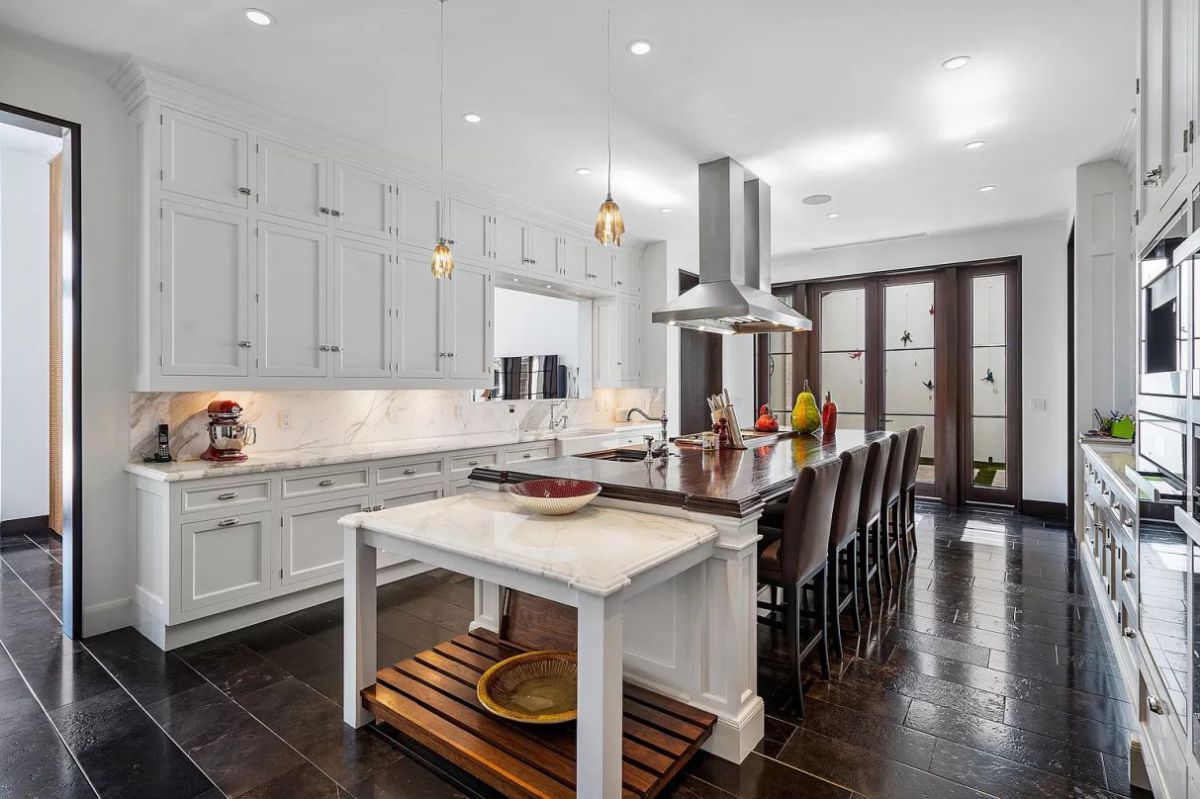 1 | Beautiful white kitchen with a wooden island for a nice contrast. Florida Custom Built Home with Finest Finishings Asks for $4.99 Million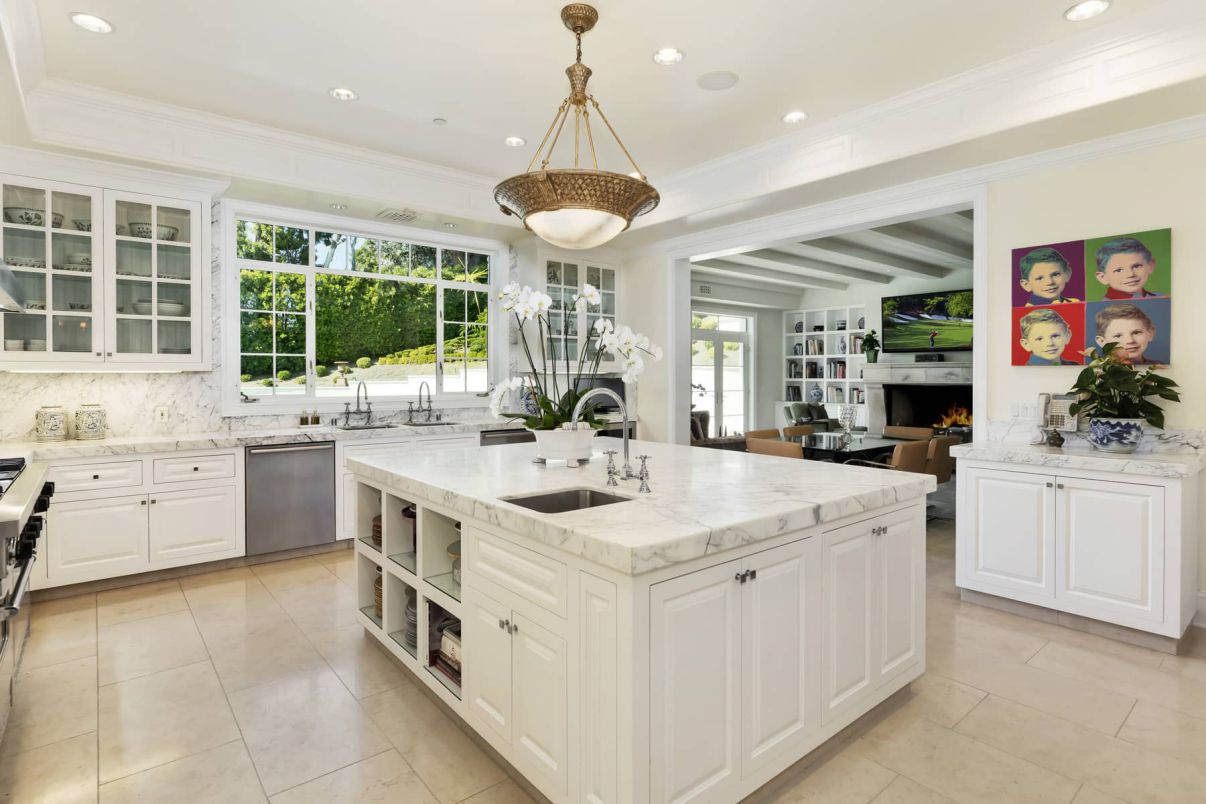 2 | A kitchen island with open drawers for neatly organizing things is a must-have item. Los Angeles Mansion in Lower Bel-Air's Best Location listed for $63 Million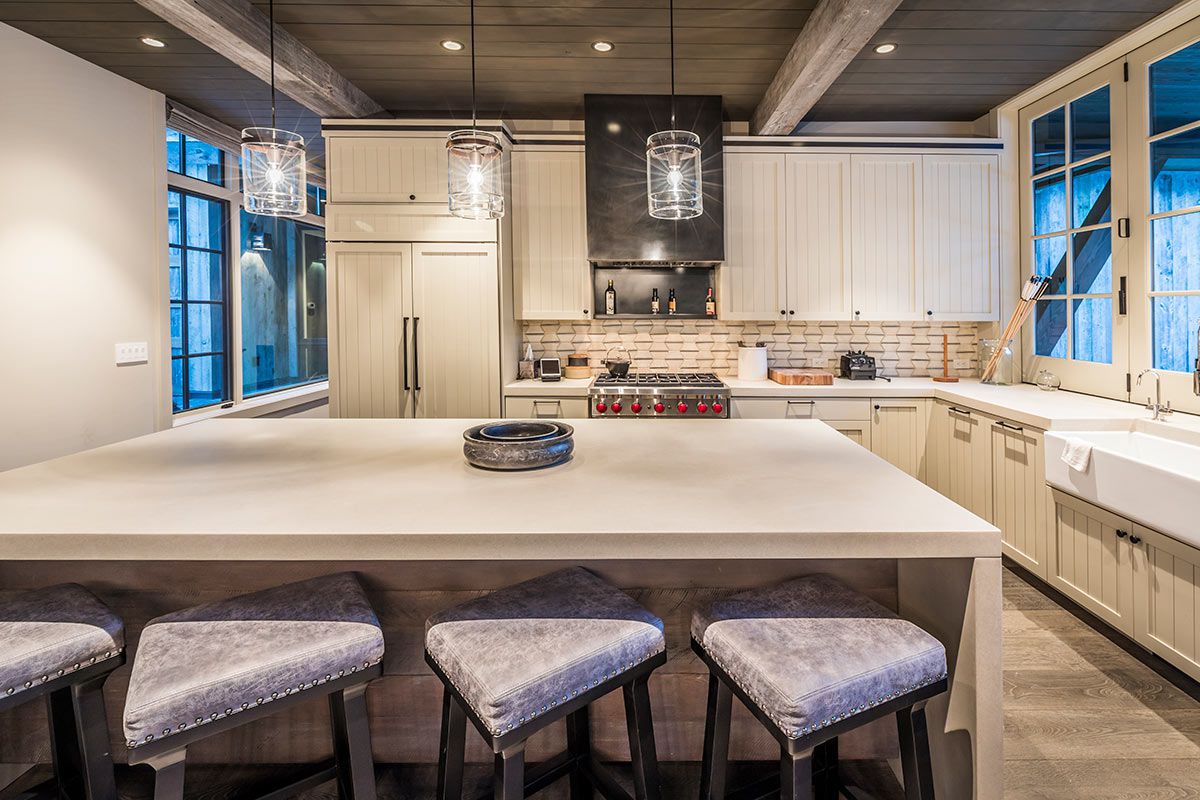 3 | Vintage-style space with all necessary furniture, such as a modern kitchen system or a series of wall-mounted cabinets. Stunning Martis Camp Home Lot 308 by Kelly and Stone Architects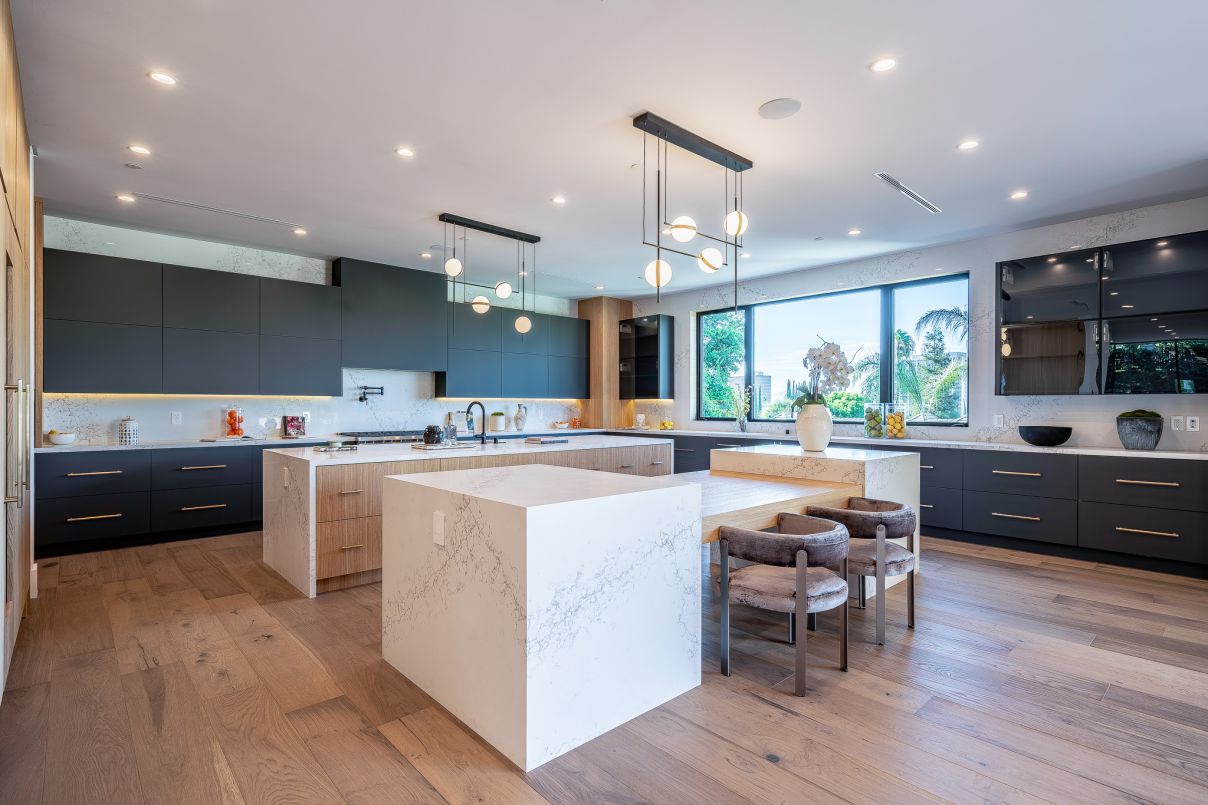 4| Pendant lights are always necessary in the kitchen space, not only for providing adequate lighting but also for transforming the space into a romantic setting when there is a special occasion. Royal Oaks New Construction Masterpiece hits Market for $12 Million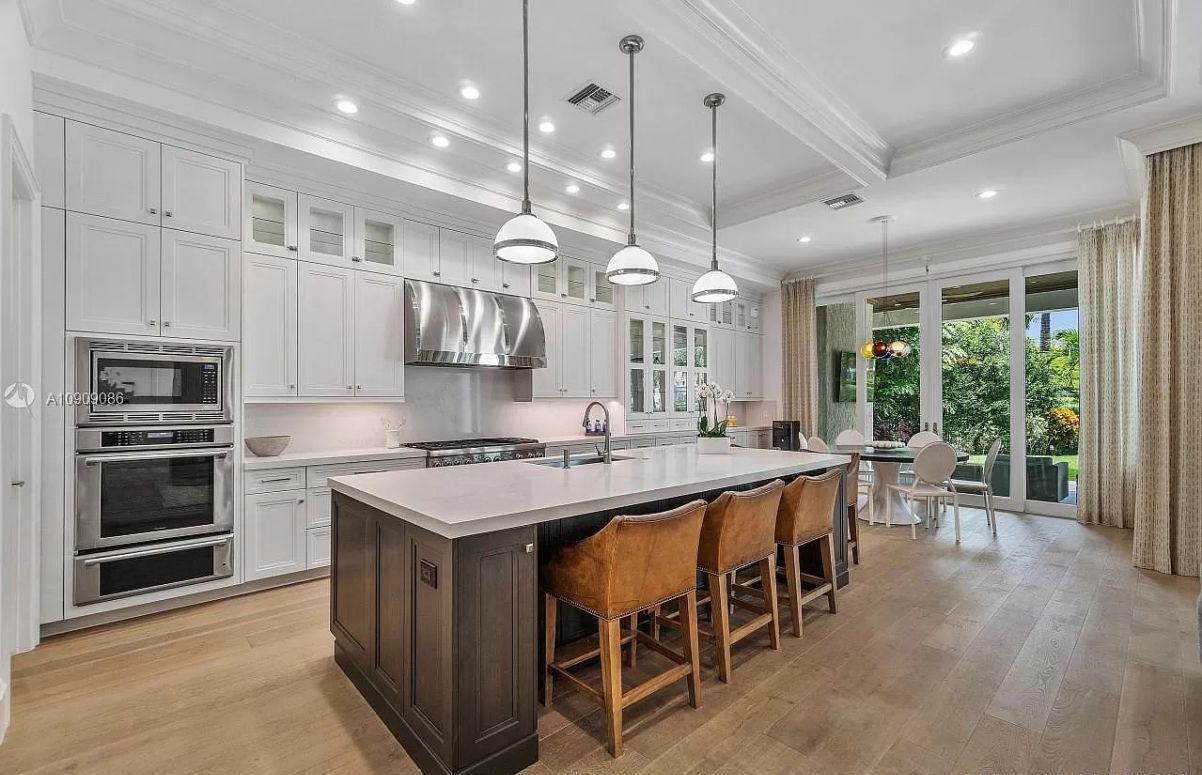 5 | Nowadays, electronic equipment systems such as ovens and microwave ovens are common. Boca Raton Home with Transitional Accents asked for $5.8 Million
More Ideas for Living Room: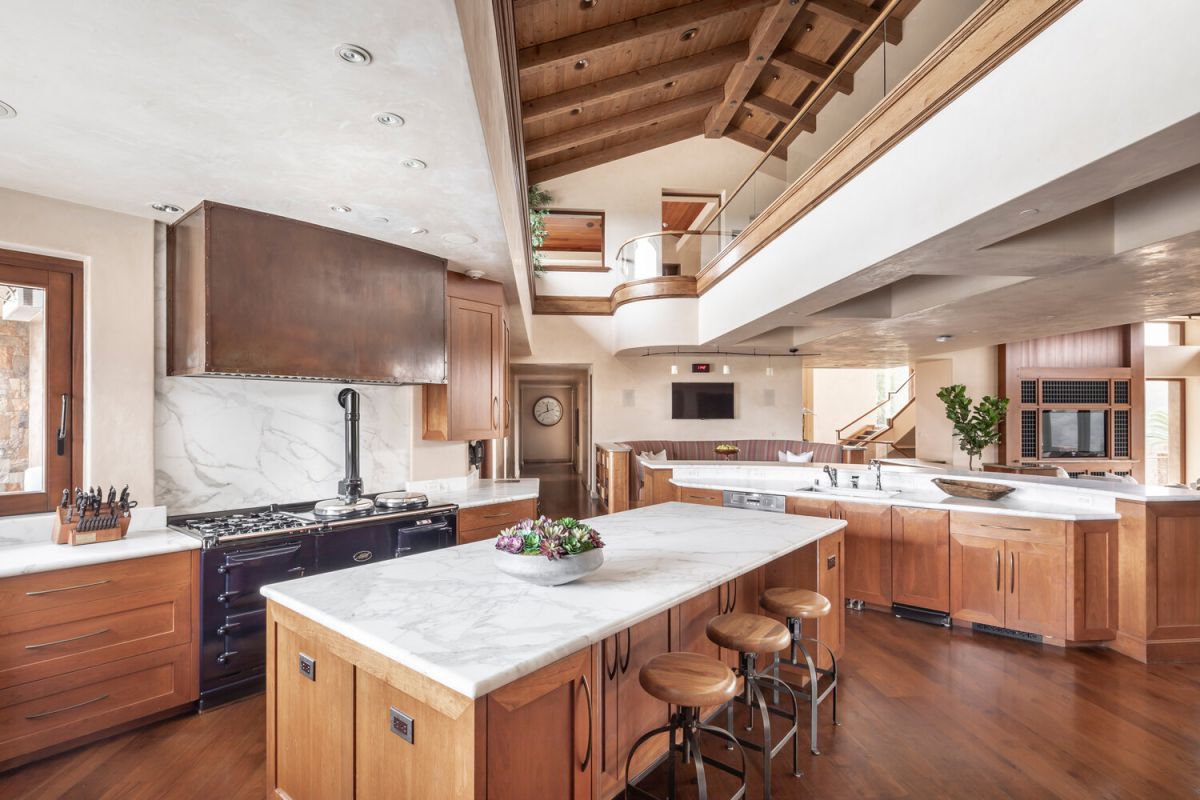 6 | The room is more organized thanks to wooden system kitchen cabinets in a vintage style. Unrivaled Silicon Valley Hilltop Estate returns Market for $53.9 Million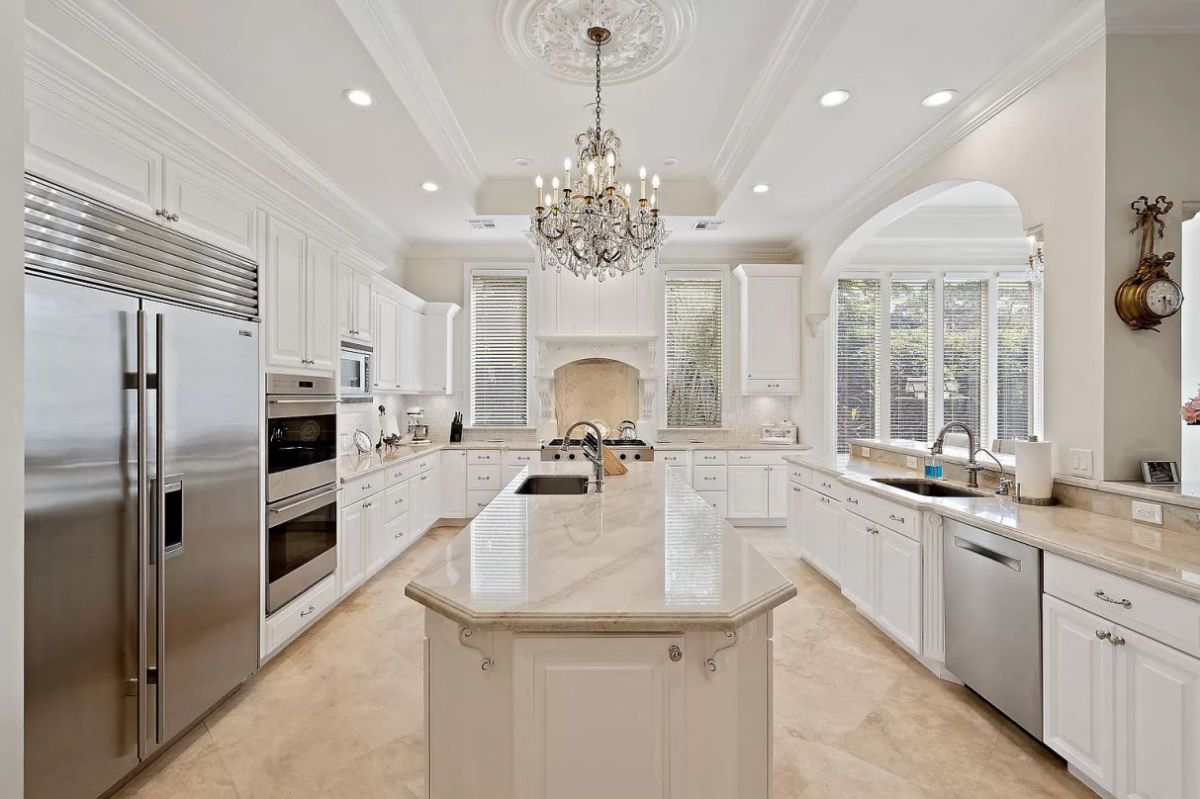 7 | Chandelier lamps are essential pieces of furniture for an opulent kitchen. Exquisitely Renovated Estate in Palm Beach Gardens for Sale 3.9 $Million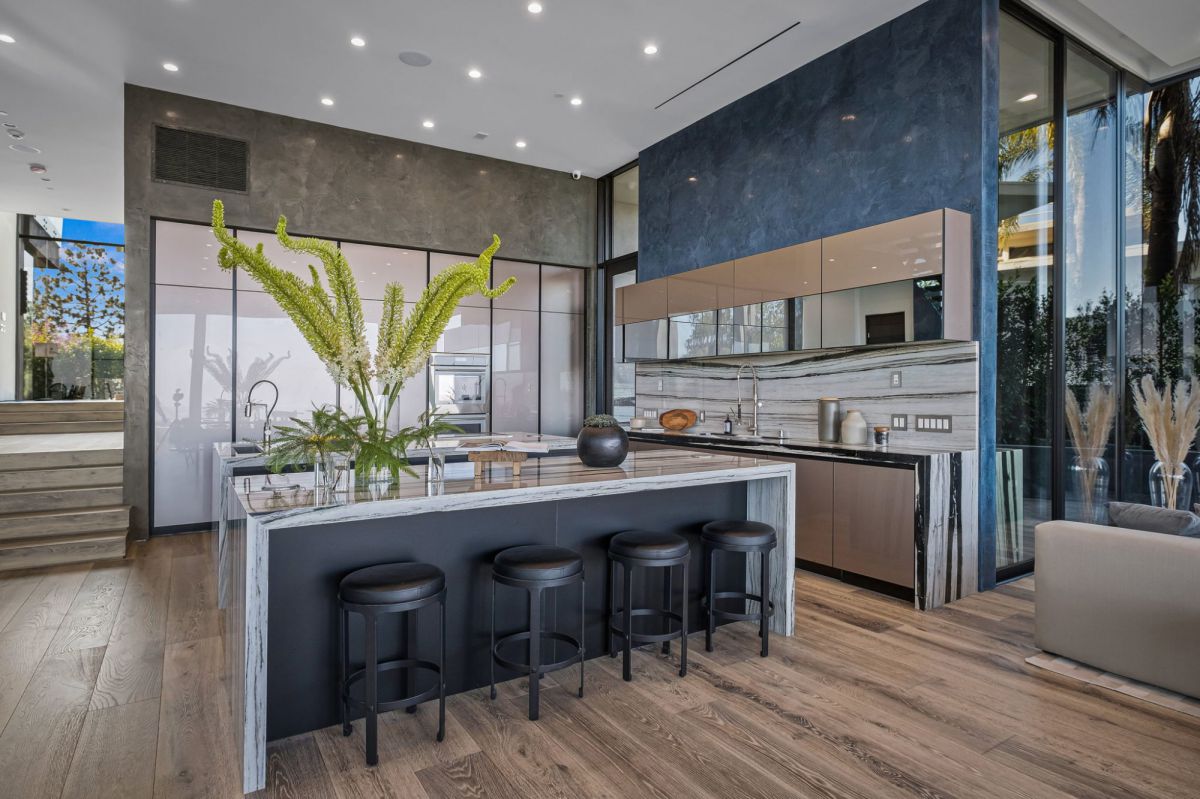 8 | With a few decorative flower vases, the space becomes greener and more relaxing. Brand New Los Angeles Architectural Masterpiece hits Market for $19 Million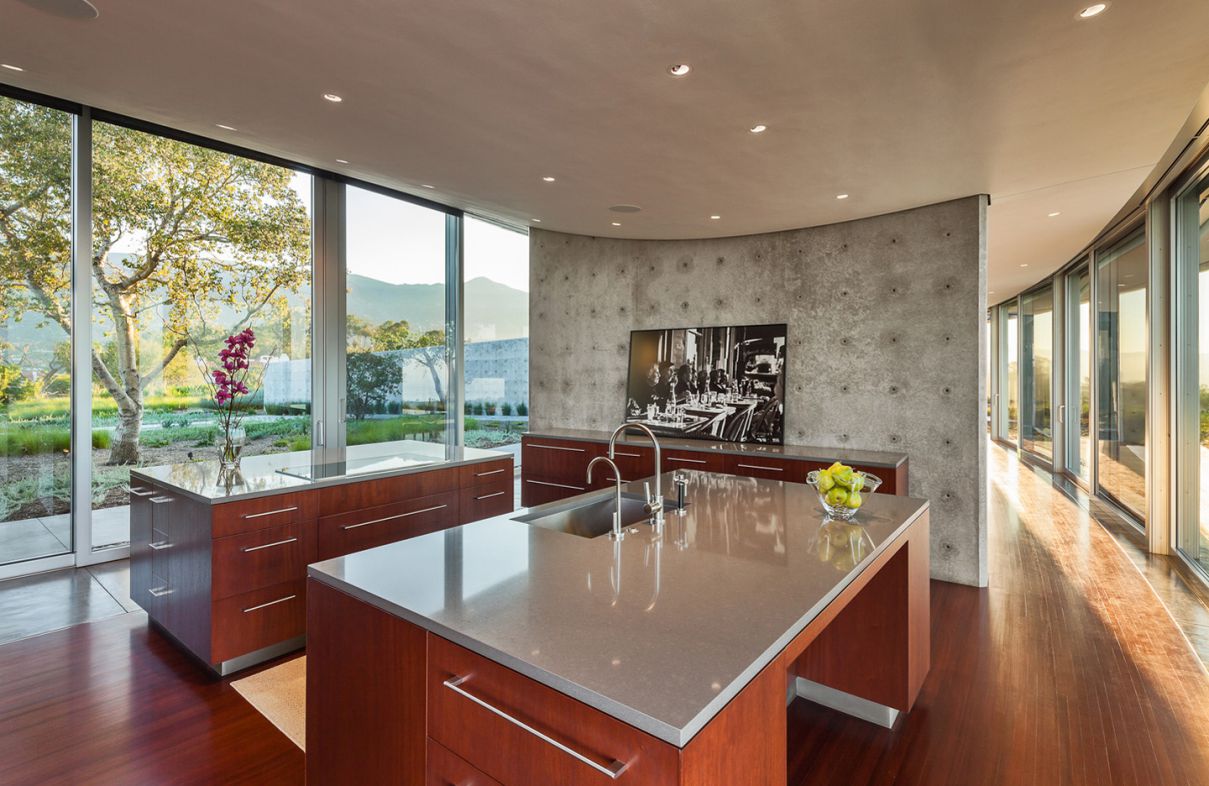 9 | Having a TV in the kitchen makes it easier to keep up with the news. Kurth House in Santa Barbara by Neumann Mendro Andrulaitis Architects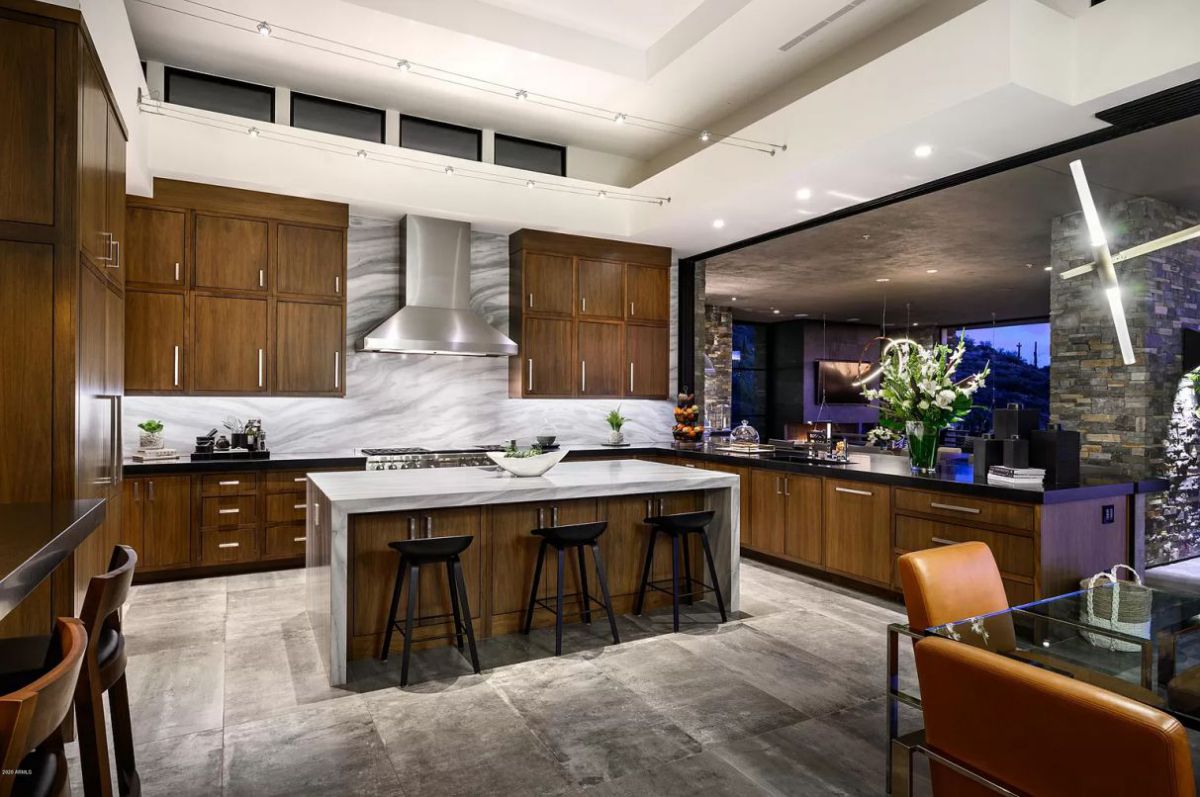 10 | Stools are popular pieces of furniture today because they are not only easy to use but also add a youthful and dynamic feel to a room. Opulent Contemporary Estate in Scottsdale for Sale at $11 Million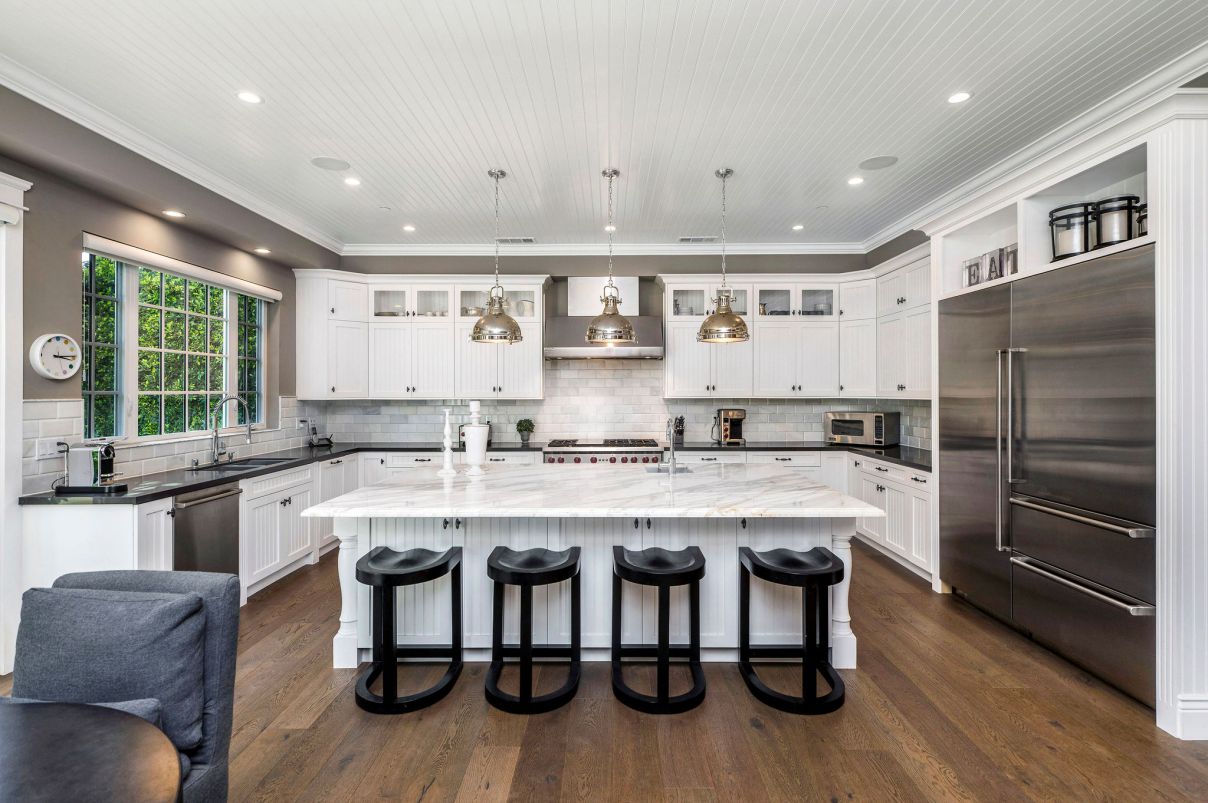 11 | The use of a wall-mounted refrigerator system in conjunction with a clothes rack is a clever design. $5 Million Encino Traditional Masterpiece with Extremely Open Floor Plan
More Ideas for Bedroom: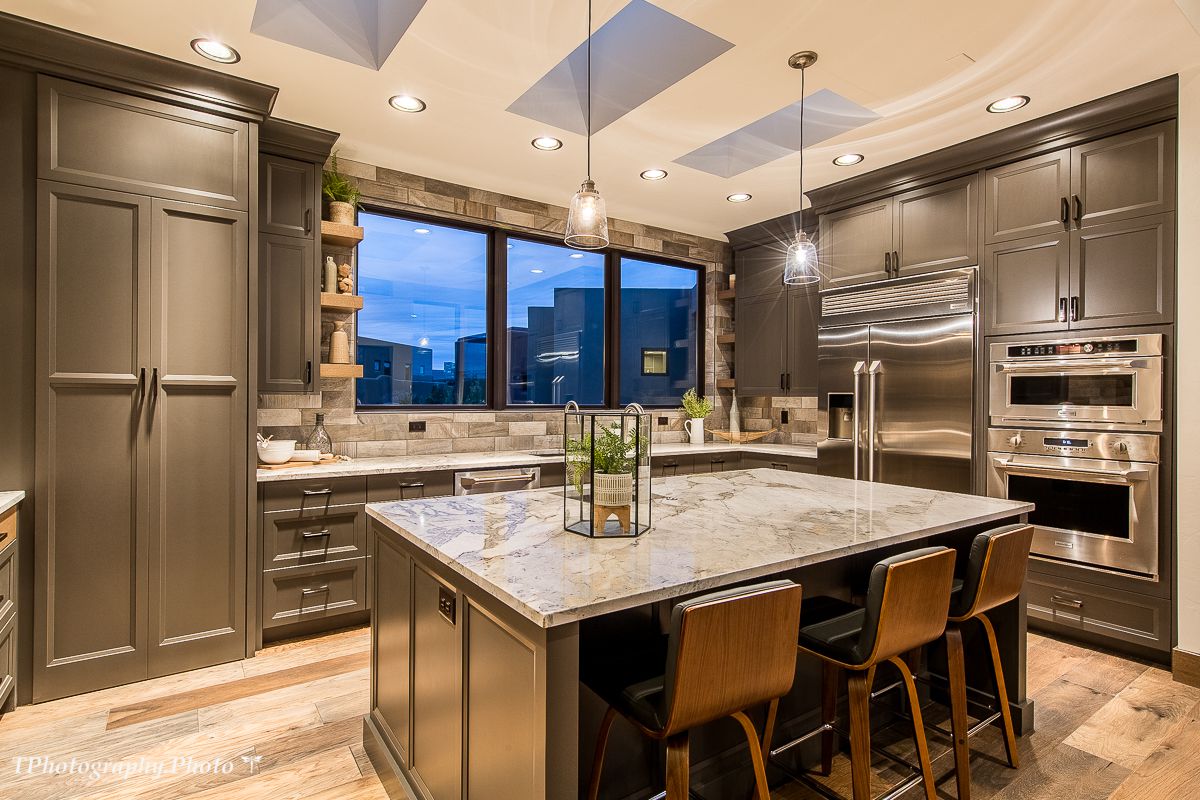 12| Choosing the best lighting system to help illuminate the space. Snow Canyon Residence in Salt Lake City, Utah by McQuay Architects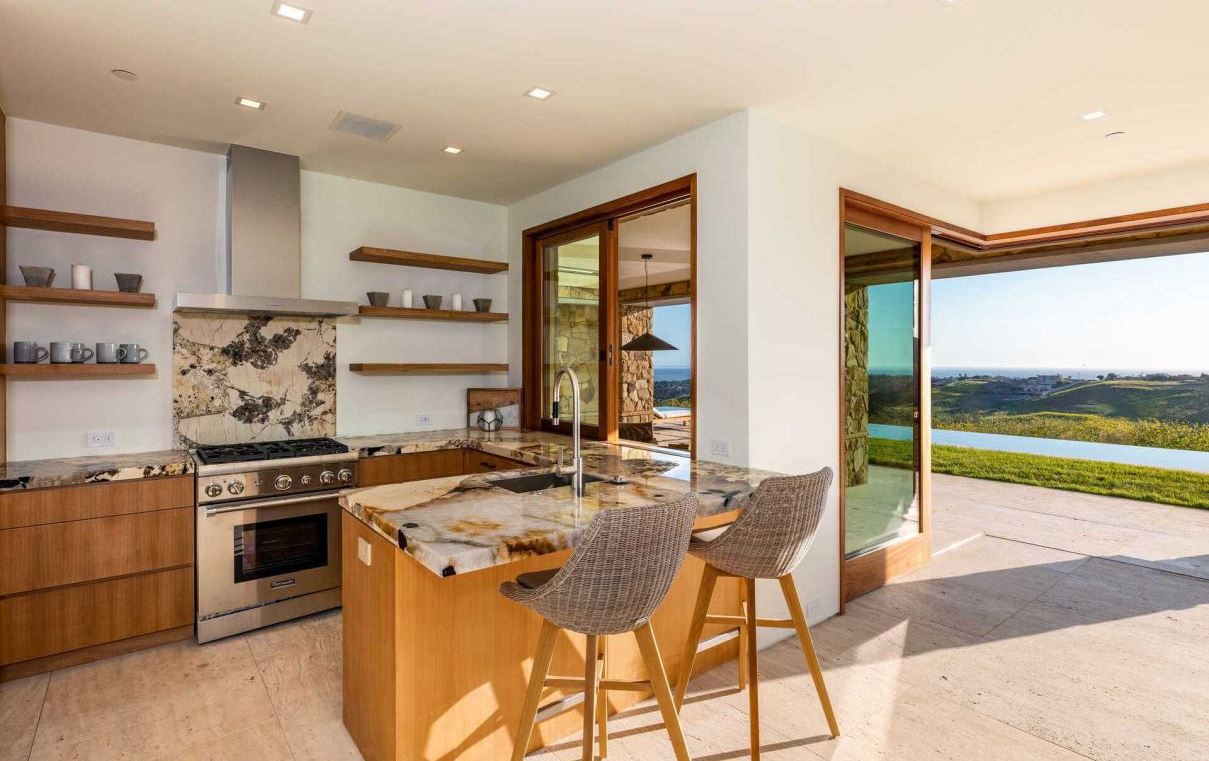 13| Most designers choose to have a shelf in the kitchen space, which helps to improve the aesthetic and functionality of the homeowner. Newly Built Malibu Estate on Coveted Coastal Community for Sale $13.9 Million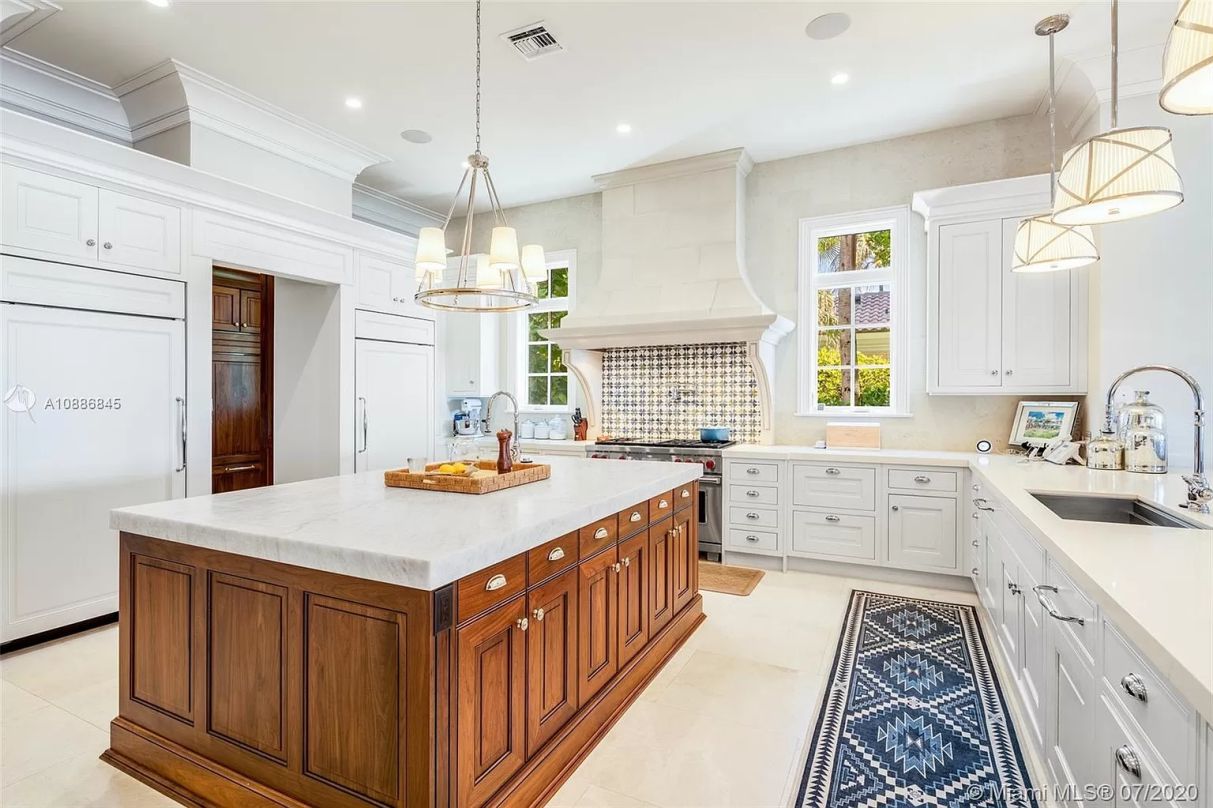 14| Have you ever considered purchasing a kitchen rug? It will brighten up the room. $22 Million Oceanfront Compound in Gulf Stream Returns to Market
---
Thousand of high quality images of Kitchen and more you can see at Kitchen Gallery.