Date of Publishing:
Beige living room designs have never gone out of style. If you were previously uninterested in this color, now is the time to reconsider. Without a doubt, neutral colors have been the most popular and widely used color tones with a wide range of home styles over the years. Many people are relaxed and require a soothing environment that does not necessitate a lot of personality or eye-catching accents. With that requirement in mind, living room ideas beige is an excellent choice. The designs shown below range from light and airy to luxurious and sophisticated.
1. Put Beige All Around The Space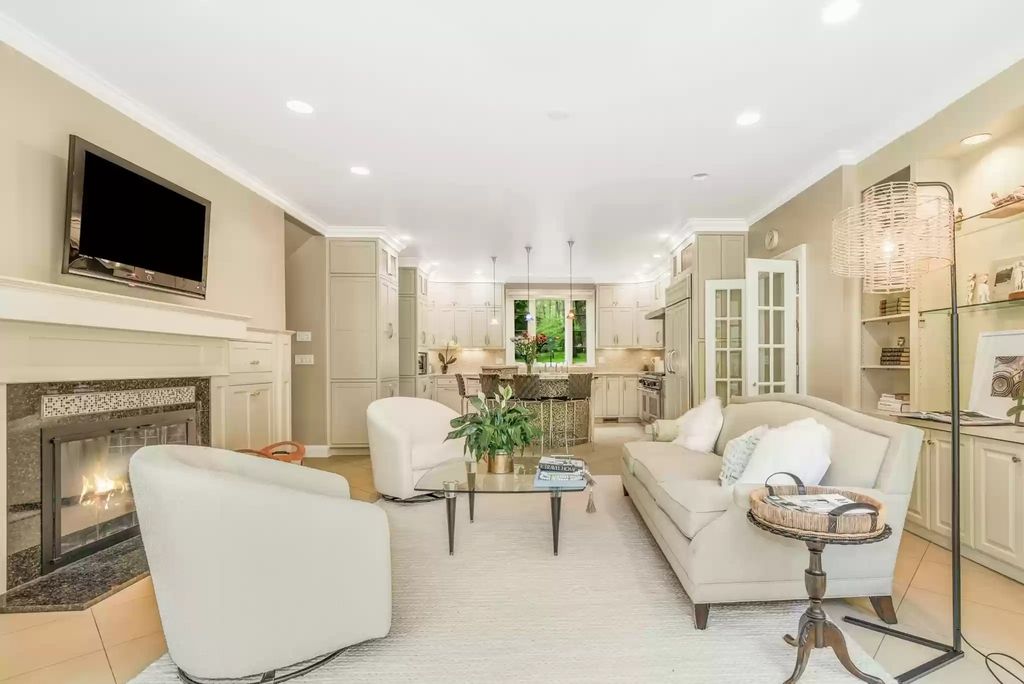 Earthy brown living room ideas or earth tone-related tints are examples of beige colors. Dark colors in the living room will result in a lack of light if they are not used creatively. We advise blending beige paint with other soft, neutral hues like white and cream. It is unquestionably necessary for the look of metal elements on the furniture to have a youthful and modern space. Enjoy Natural Beauty in Connecticut through Nearly Every Window of this $3,850,000 Stunning Private Estate
2. Adopt A Beige Color Scheme In A Historic Building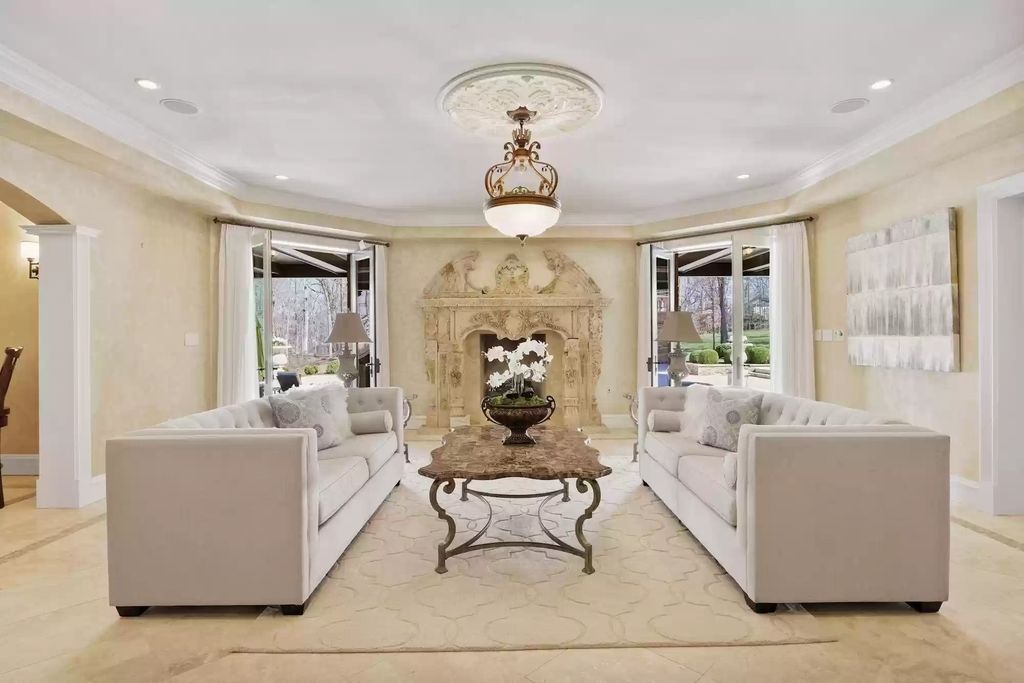 Any good beige architecture will be built on a blend of textures, patterns, and proportions, even if you favor sophisticated form. Finding the dominant style and expressing it consistently throughout a space through architectural lines, materials, and interior design is crucial. The grace and gentleness of beige tones are expressed while maintaining their charm and refinement. Living room ideas beige will have a calm environment thanks to a white sofa set. Blending Opulence and Old-World Craftsmanship, This Lavish Estate in Virginia Lists for $6,998,000
3. Begin A Neutral Living Room With The Hue Beige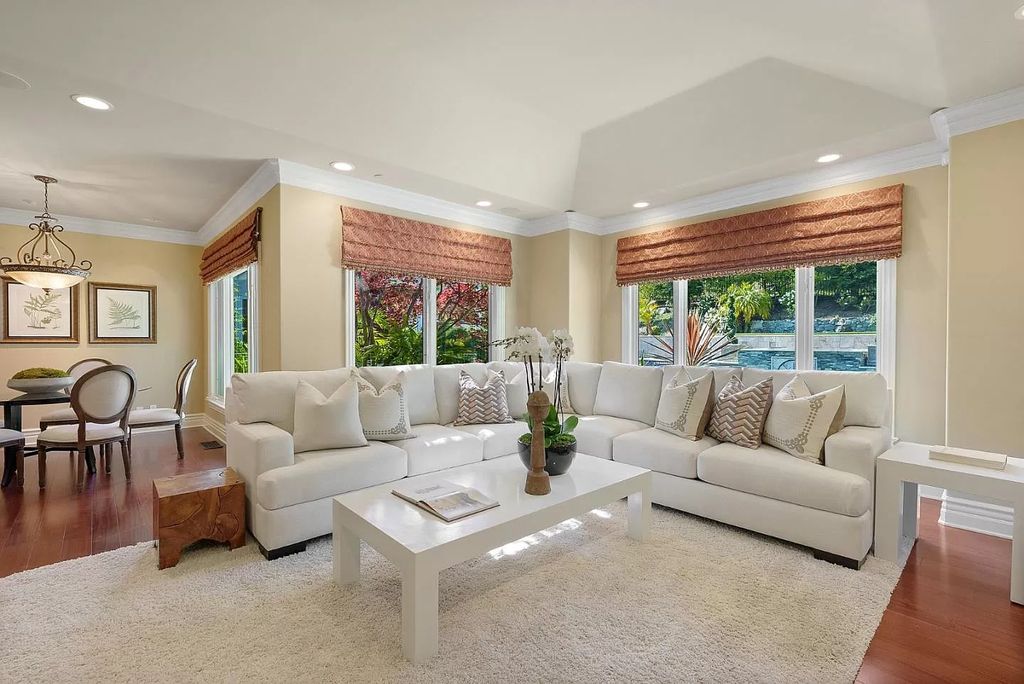 A living room painted a soft, warm beige will make you feel comfortable when you add accents of other colors, making it the ideal place for unwinding. Combine concepts from many styles to create a wholly original strategy. Traditional living room designs are back, but they've been updated with modern conveniences. This elevates the beige color scheme to a new level of opulence. Exceptional Luxury Gated Estate in Saratoga with Stunning Timeless Appeal for Sale at $7,888,000
4. Use Imaginative Hues With The Beige Palette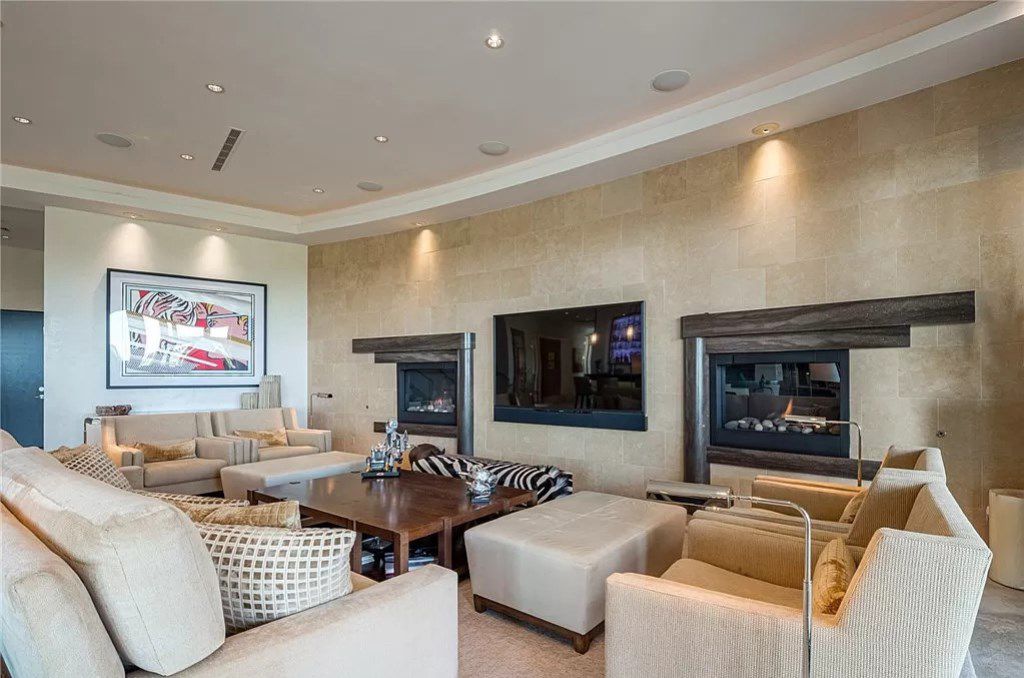 Give beige with a tinge of marble foundation wall living room design ideas. Not just beige, but also the subtly used color tones, can produce an architectural masterpiece. To keep the apartment feeling more edgy, maintain the relationship between interior colors. Elegance Residence in Nevada sells for $12,250,000 with outstanding views of the surrounding landscape
5. Become A Gigantic Beige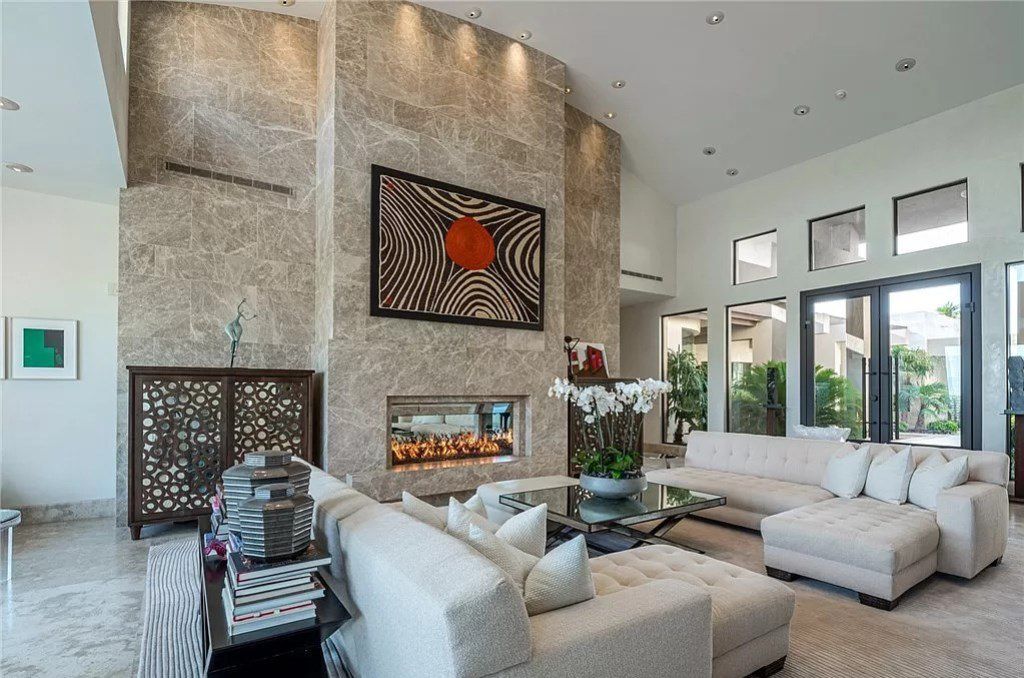 Today's design frequently uses and favors the colors cream, beige, and brown. Apply modern living room concepts, a variety of delicate textures, and a unified design approach to foster a mature aesthetic. Different materials painted in beige can give the room a different feel. In order to leave an impression and develop your own individuality, you cannot disregard the works of art. Elegance Residence in Nevada sells for $12,250,000 with outstanding views of the surrounding landscape
6. Decorate With A Lot Of Beige-Colored Objects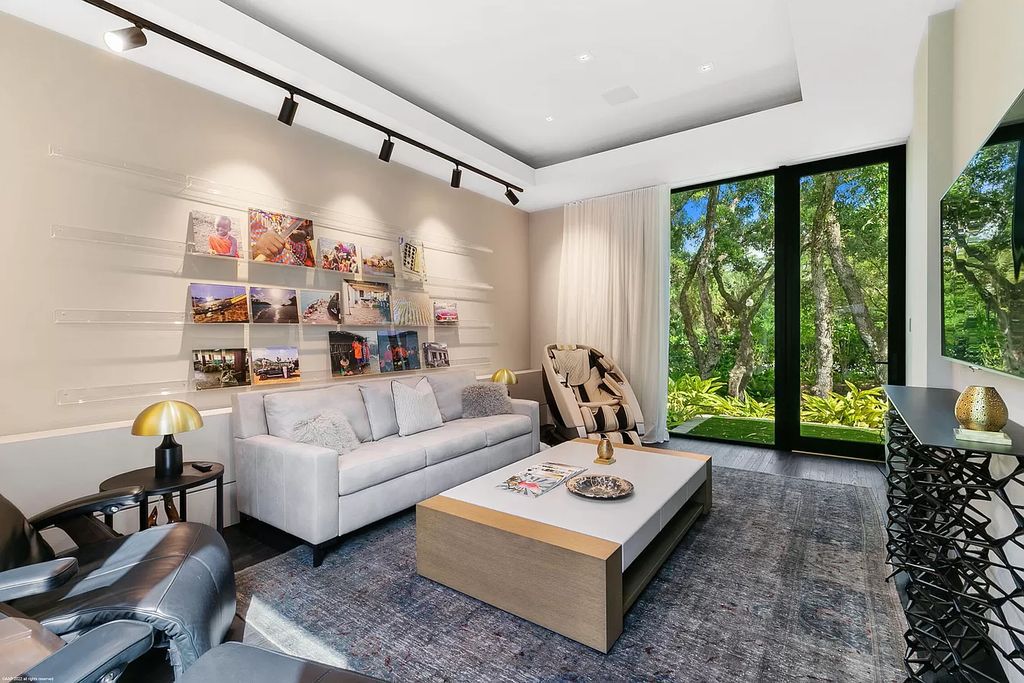 With the right internal positioning, a tiny but nevertheless fresh and functional living room design, and the support of shelving. The beige color serves as a good foundation since it maintains the interior looking modern and outdated. Contrasting colors can be used to emphasize light pigments and create contrast. A nice space must undoubtedly have some black elements. This $55,000,000 Jupiter Signature Mansion is Truly One of the Finest Properties in The Northern Palm Beaches
7. Using Beige For A Double-Height Living Room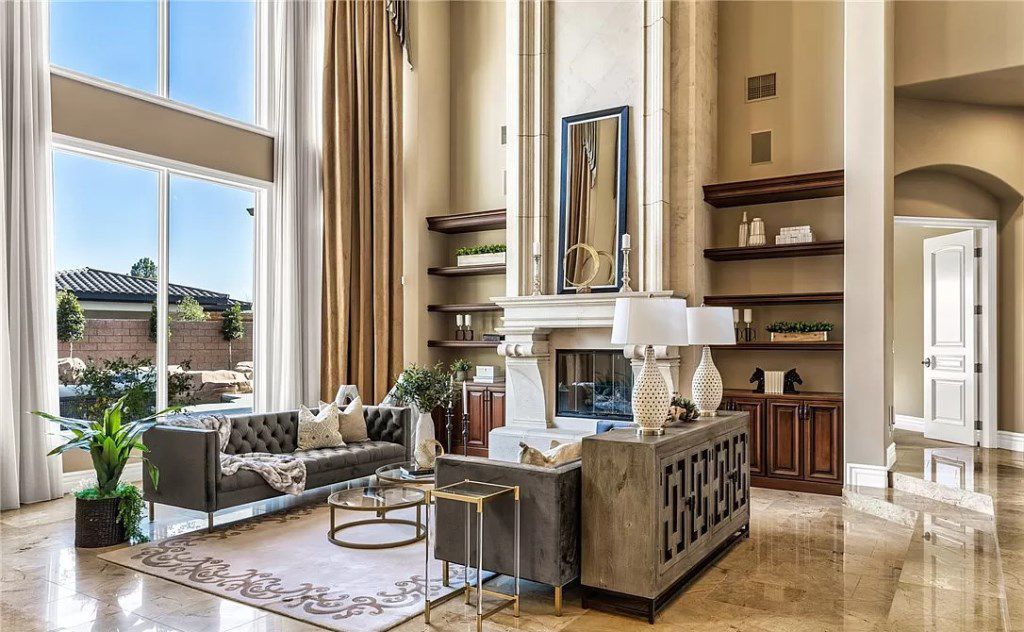 The most difficult aspect of designing a beige living room is probably creating accents. It would be a mistake not to seek out a design solution. Using opposing color tones in a living room with a moderate area is usually an interesting and personal option. However, solid and glossy walls in a living room with impressive height can create elegance and depth. This living room is finished off nicely with a mirror and art stands. This $4,200,000 Stylish Two Story Custom Estate in Nevada has oasis style backyard
8. Ideas For A Bold Beige Living Room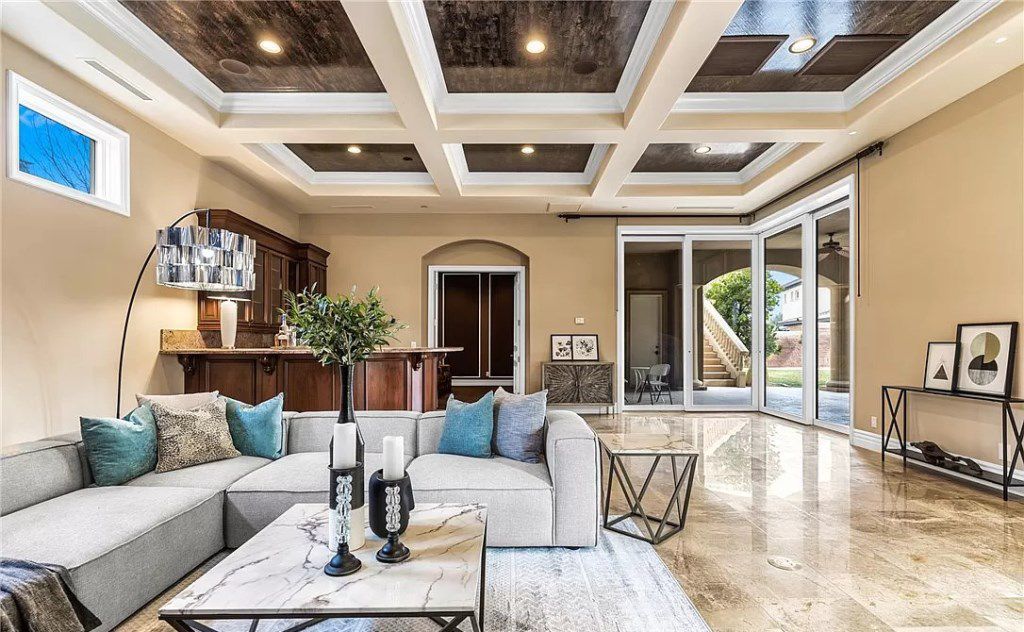 Living room ideas that are light but still regal, derived from the Oriental style, can be found in today's media. With an increasing number of people desiring a clean, minimalist environment, this is not difficult to understand. Minimalist living room with beige and brown colors that complement each other, dotted with items in soft, neutral colors. It is impossible to ignore the most recent lamp and end table models. This $4,200,000 Stylish Two Story Custom Estate in Nevada has oasis style backyard
9. Using The Color Beige On Furniture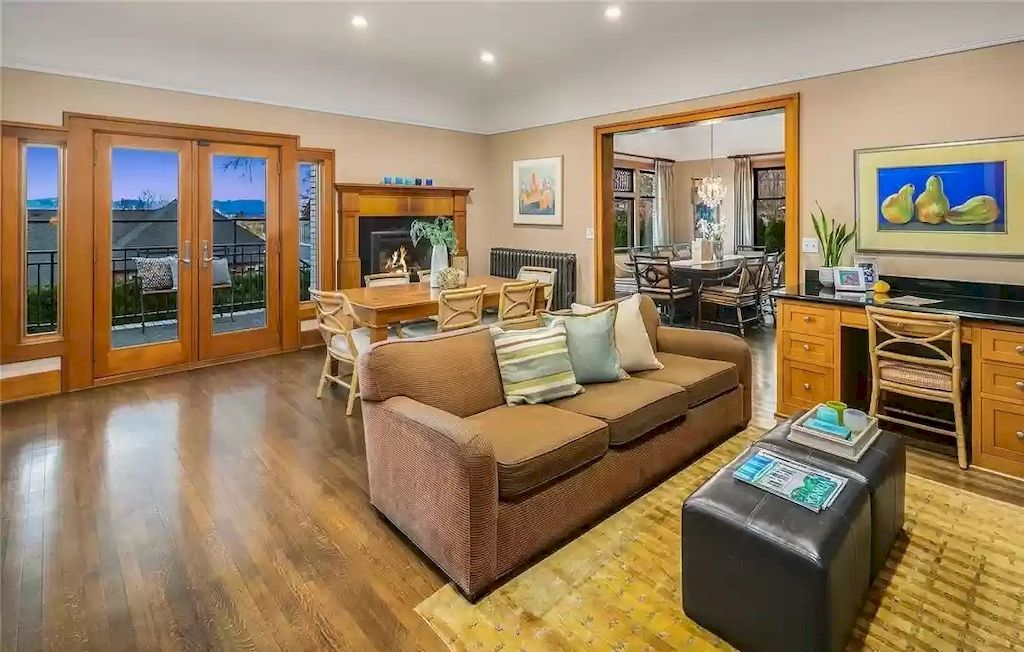 Returning to the beige living room style in the country living room with simple decoration as an example. The colors and patterns on the beige walls and antique wooden furniture tell a quiet story. Natural materials, such as fabric sofas and oak tables, are used to create a peaceful and quiet environment. Make a Lifetime of Memories in this $4,695,000 Stunning Classic Estate in Washington
10. Living Room In A Soft Beige Color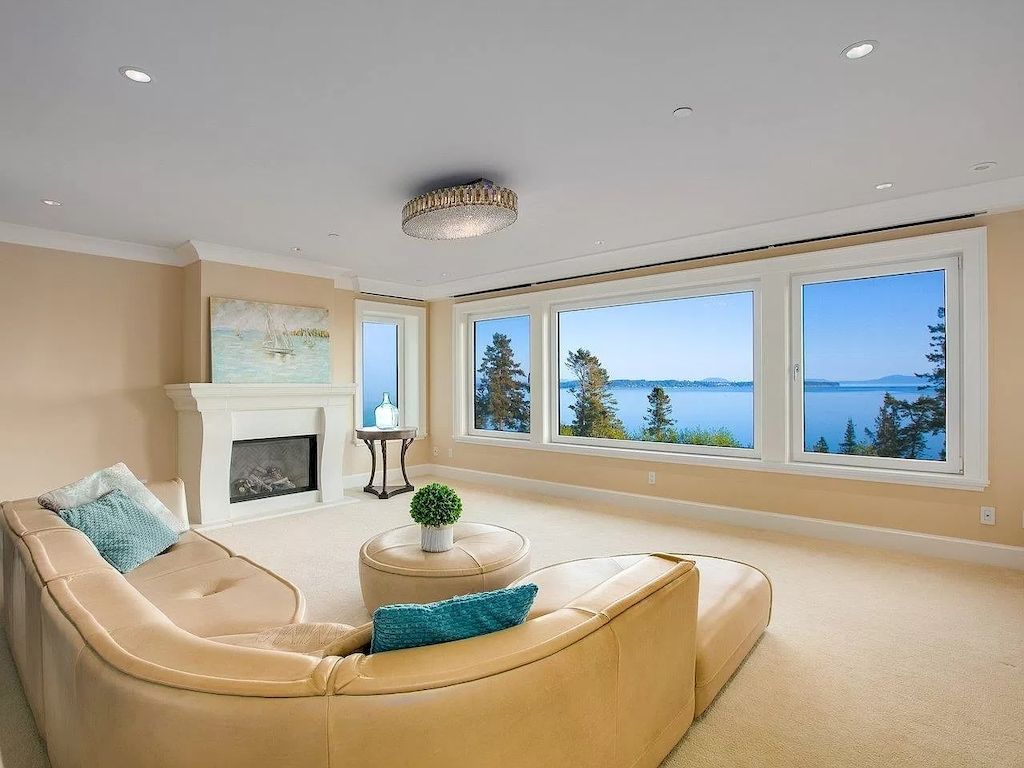 There is no vibration in front of this scene, thanks to the gentle feeling of the beige leather sofa placed in the airy living room space and the wonderful sea view. A few coordinated wall mural accents and soothing blue hues transform beige living room ideas into instant beauty. It's very rewarding to experiment with colors; just pick the right accents. You should choose which color tones to include in your space; those color tones should be in the same or opposite direction. Magnificent Gated Waterfront House in White Rock with Ocean View Asks for C$14,888,000
11. Metal Contour Construction That Is Eye-Catching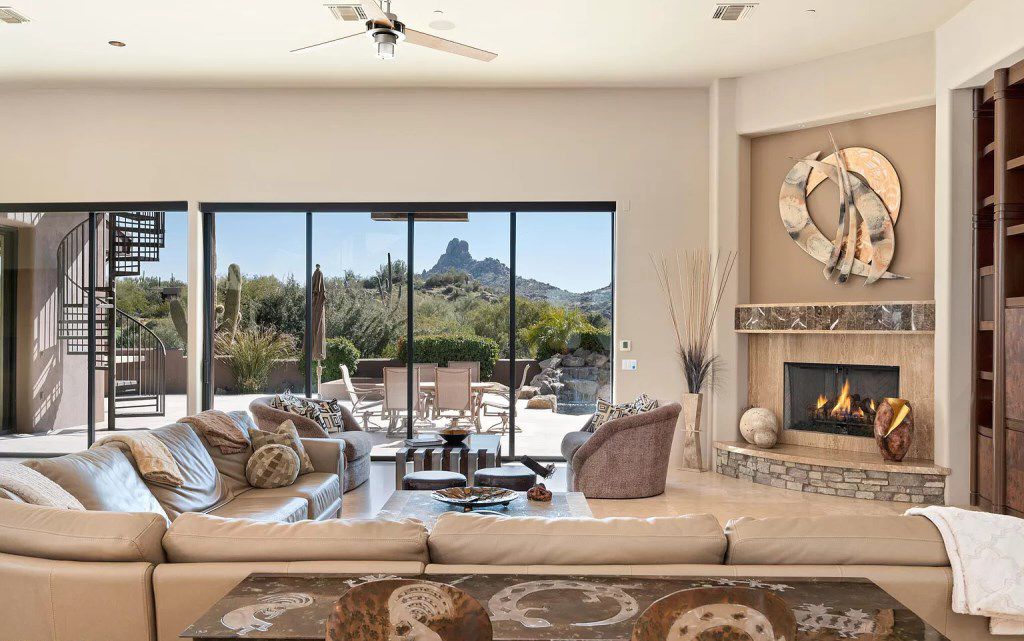 Destroy monochromatic flat walls by combining multiple design styles on a single plane, such as evenly dividing the wall between the painted and wood paneling areas. It is critical that you have an idea for creating accents while maintaining the link between these design architectures. It's also a lot of fun to use flexible patterns, textures, or sculptures for relaxation plans. Gorgeous Residence in Arizona sells for $3,500,000 with spectacular views of Pinnacle Peak
12. Natural Materials In Beige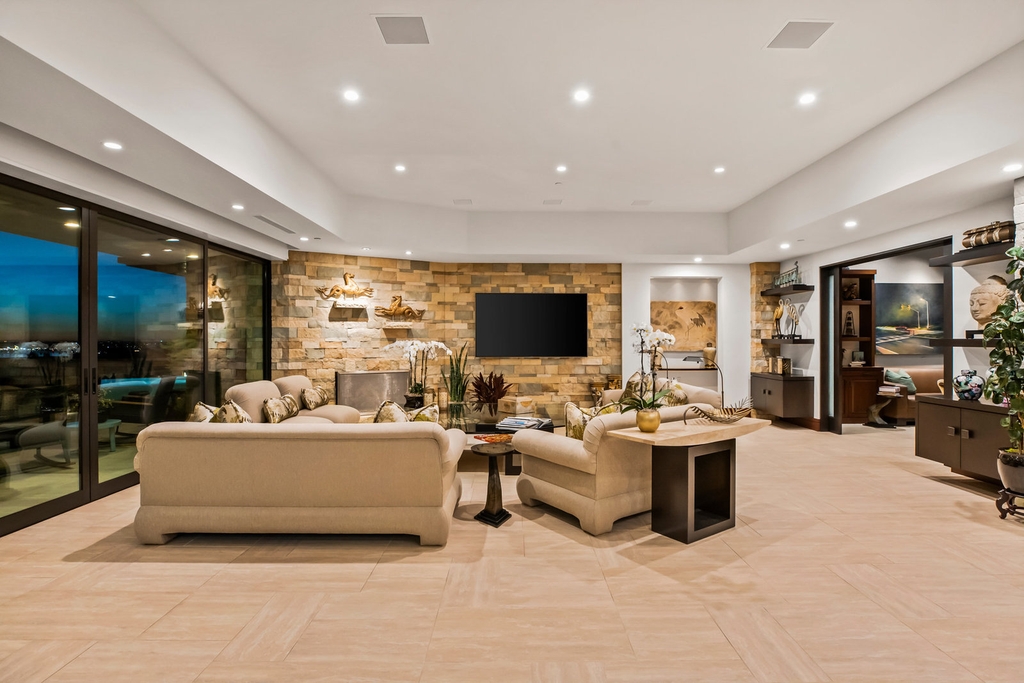 Beige is a classic neutral color that many people use to create a relaxing and gentle living room environment. At the same time, this is the ideal background color for all decorative accent colors. However, arranging interesting layers and textures in beige living room ideas requires creativity. This living room design exemplifies the interplay of the space's two primary color tones, beige and white. Meticulously Completed Corona Del Mar Home in Coveted Irvine Terrace Estates Selling for $12,500,000
13. Layer Up With Other Color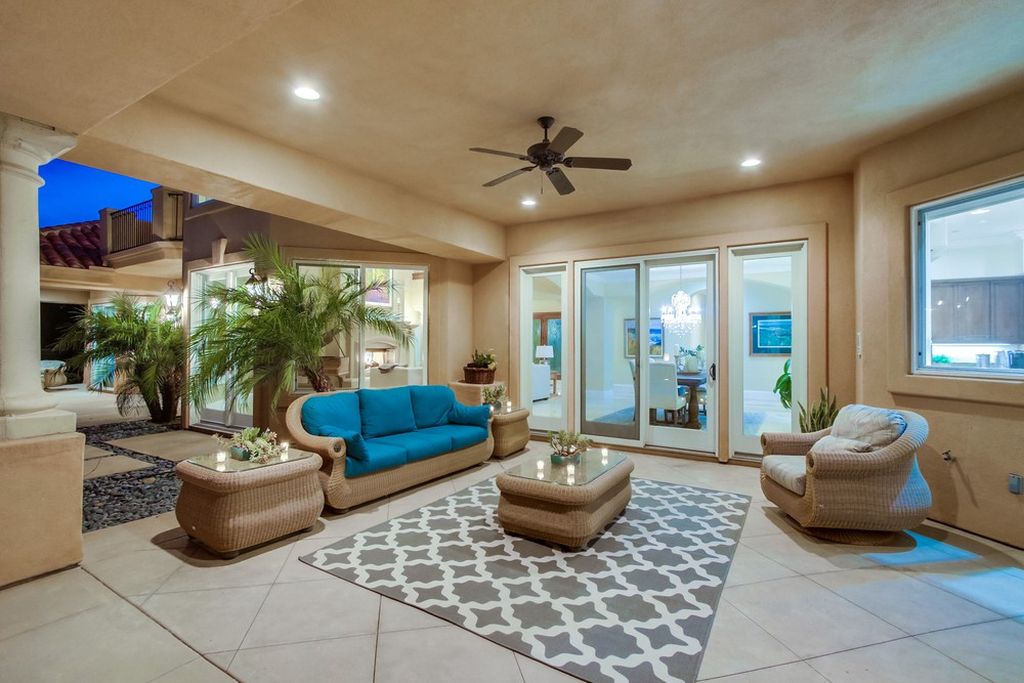 Even a beige living room can be inspiring and stimulating to the senses. Simply concentrate on textures and patterns, such as using natural materials or mixing finishes, such as a tan on the ceiling. Furthermore, take advantage of the beige dominance to incorporate other bright colors. Exquisite Custom Home in Poway with A Spacious Floor Plan Perfect for Entertaining Asking for $3,149,000
14. Make A Statement With Chic Beige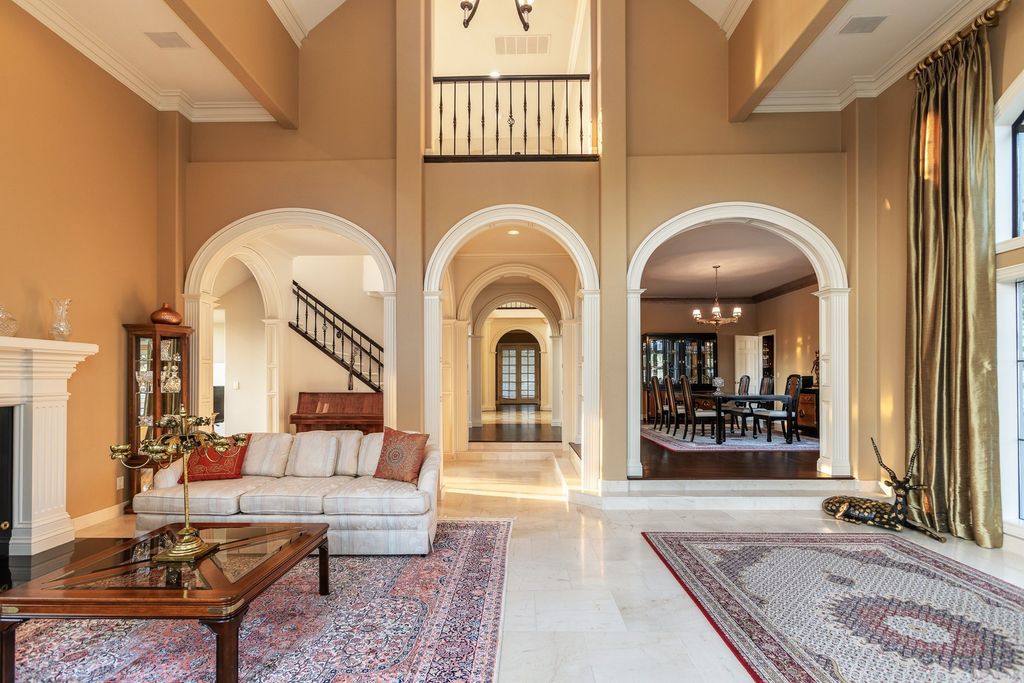 To be fair, neutral backgrounds can still inspire vibrant interior design and bold decor ideas. The overall architecture, interior arrangement, and decorative patterns will reflect your true style. The color secret of this living room ranges from the beige color that covers the space to the glossy silk curtains. In this condition, the open, airy space also creates conditions for light to work well. Magnificent Home in Danville with Architectural Detailing and 5-star Resort Backyard for Sale at $4,888,888
To begin with beige living room ideas, you must first select the appropriate color palette. From bold color shades to make an impression to a combination of gentle color tones, design must be flexible while remaining consistent and cohesive. The foundation for creating a beige color space is color theory. Other than the beige living room, you can learn more about living room ideas fireplace.
More Ideas For Living Room:
---
Thousand of high quality images of Living room and more you can see at Livingroom Gallery.