Furniture, paint colors, and room architecture are all changing and updating with new trends in architecture and design. When it comes to luxury homes, owners want to be closely monitored and keep up with the latest trends. With the 16 most modern designs below, you'll be able to have youthful and lively kitchen ideas while still having a cozy and close space for family members to share gathering. Thousands of other fantastic home design ideas are available at LUXURY PHOTO.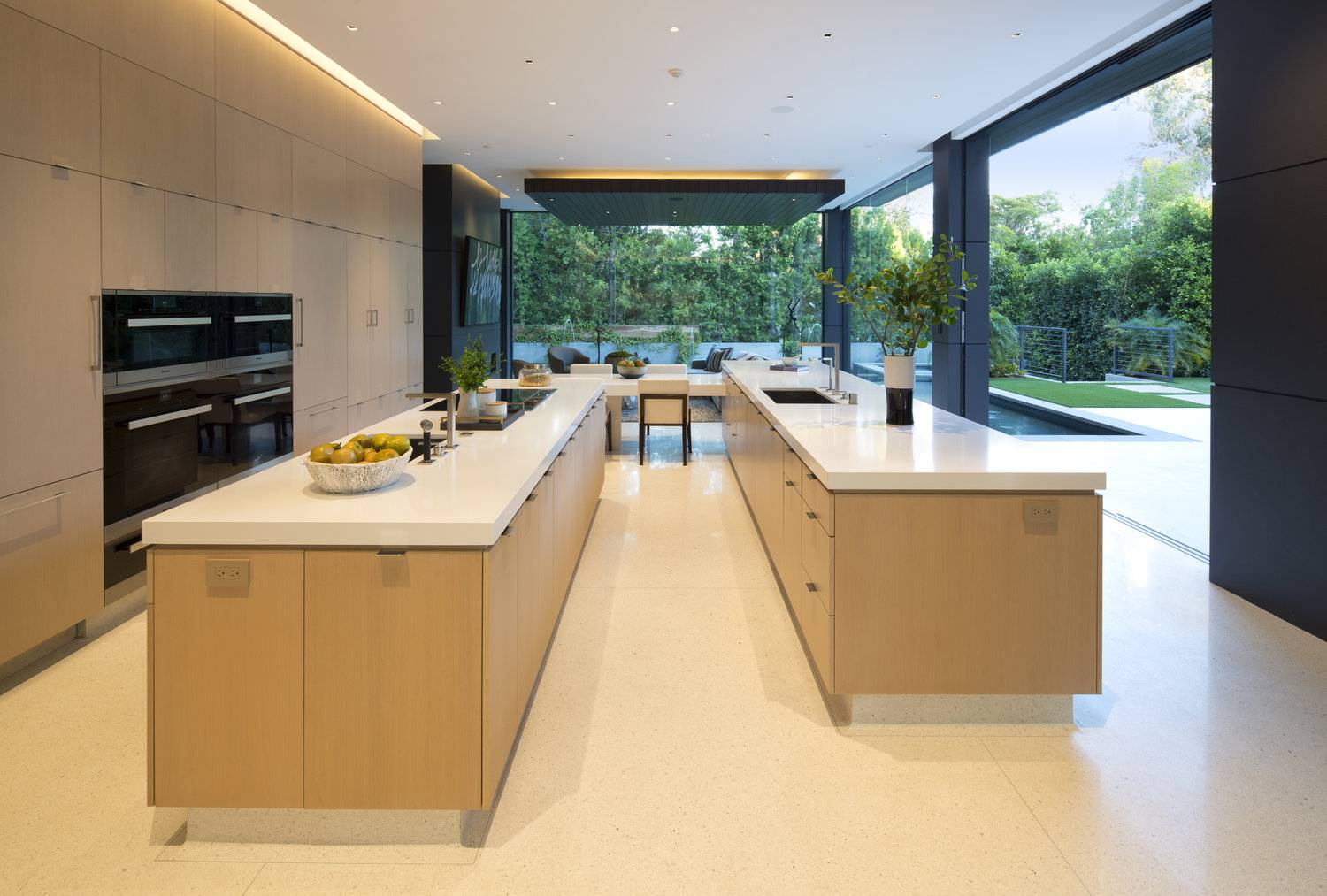 1 | The spacious kitchen is designed in a minimalist style and has the same interior colors as the rest of the house. Sophisticated North Cliffwood Modern Home in Los Angeles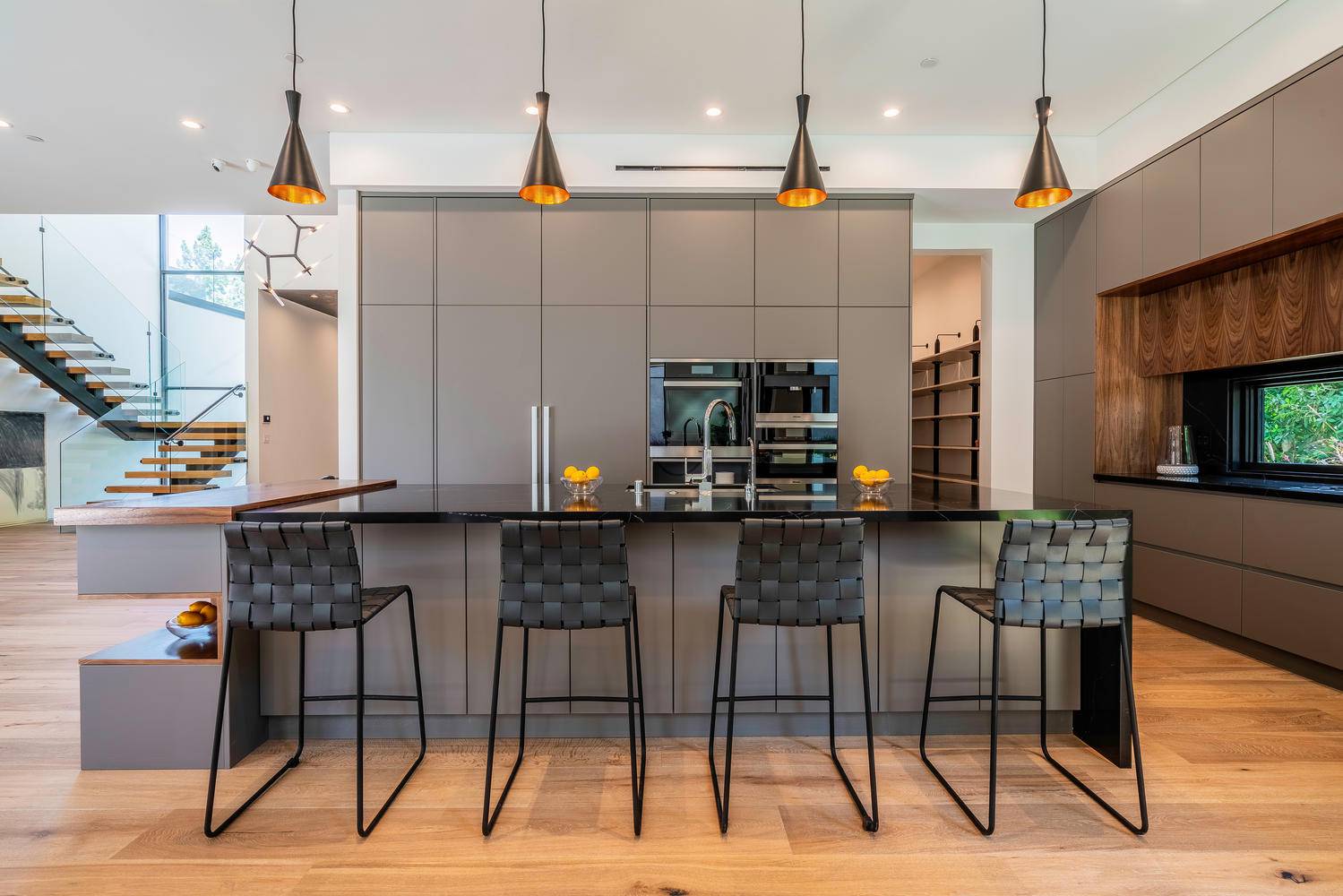 2 | Mixing Gray tones, for instance, are used to create harmony in the modern kitchen designs. Sandy Lane Modern Home in California by C-Oliveria Design Studio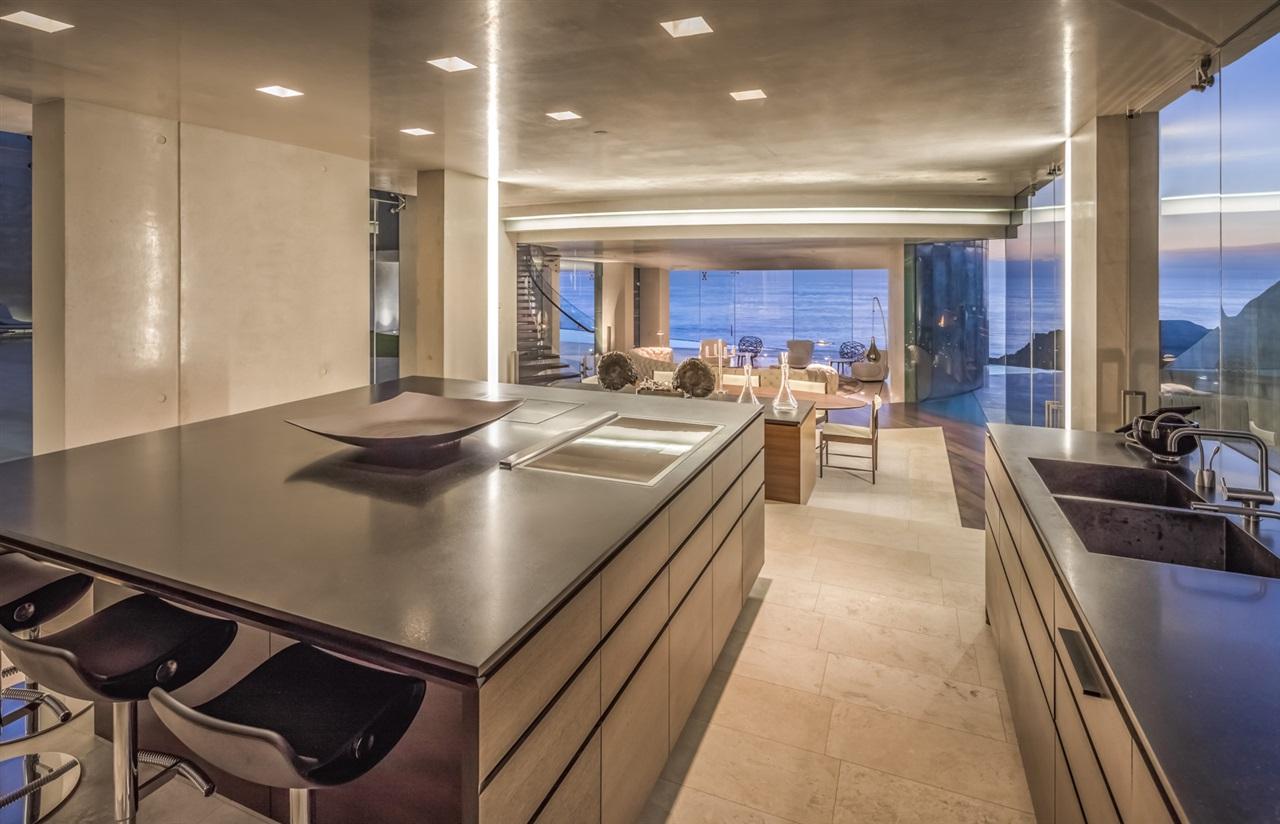 3 | To keep the kitchen looking clean and modern, designers tend to use metal interiors, for instance in this image. One-of-a-kind architectural masterpiece located in La Jolla, California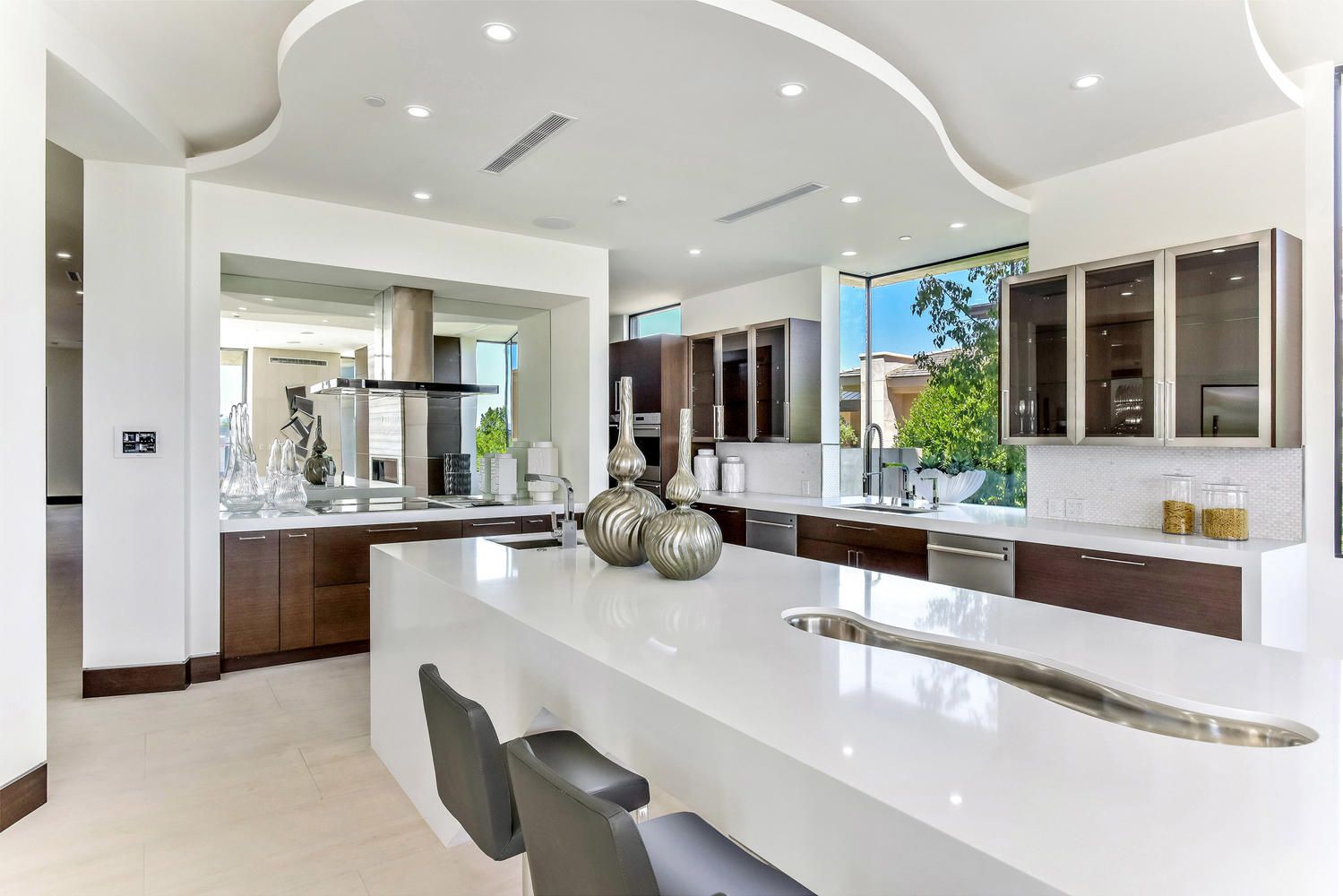 4| From the layout to the decorative objects, as a result, the space is meticulously designed. Spectacular Painted Feather Way Home in Las Vegas by Growth Luxury Homes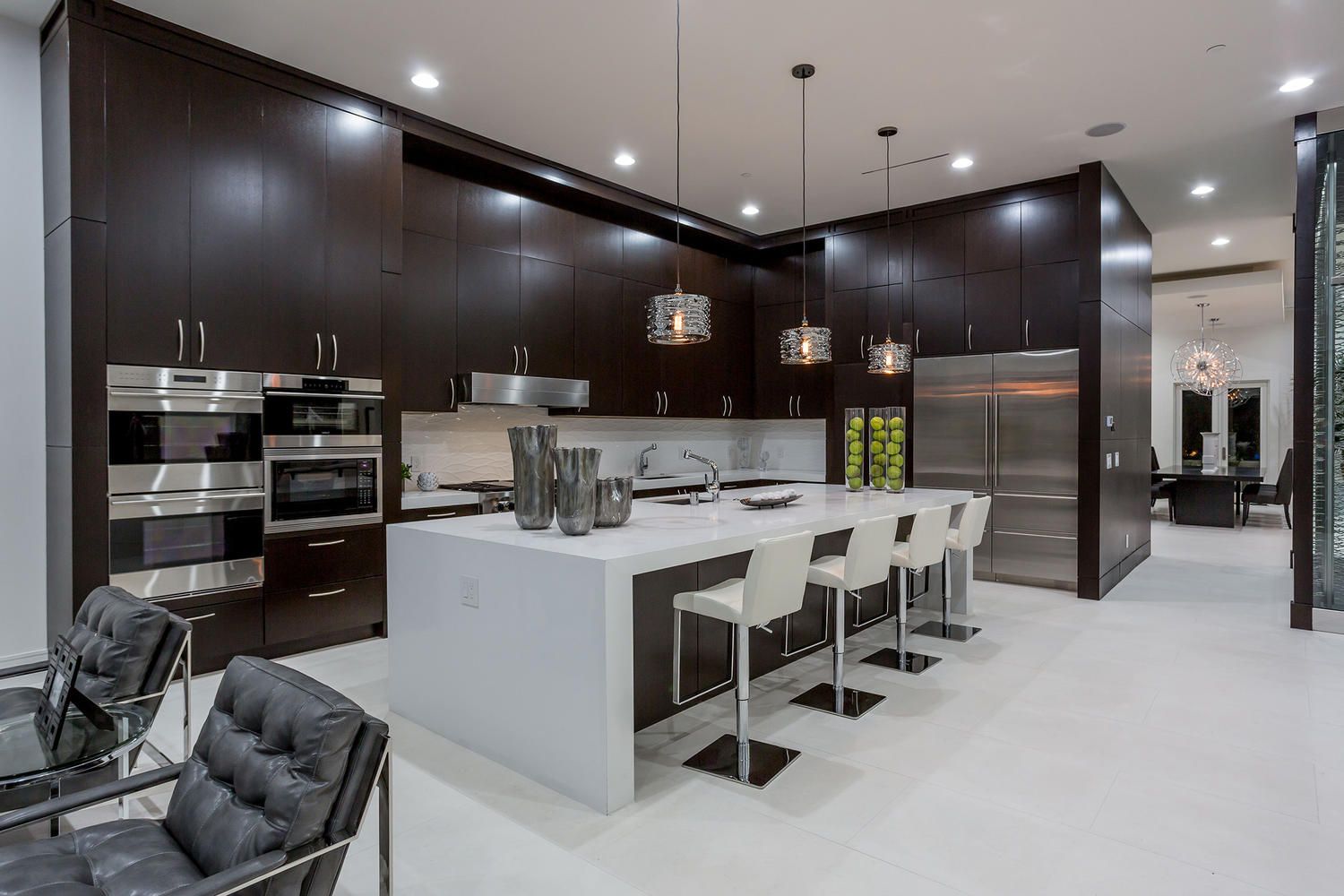 5 | Wooden cabinets and glistening candlelight pendant lights add to the opulence of the space. Therefore, it is a great idea. Lovely Pebble Dunes Court Custom Home in Las Vegas
More Ideas for Living Room: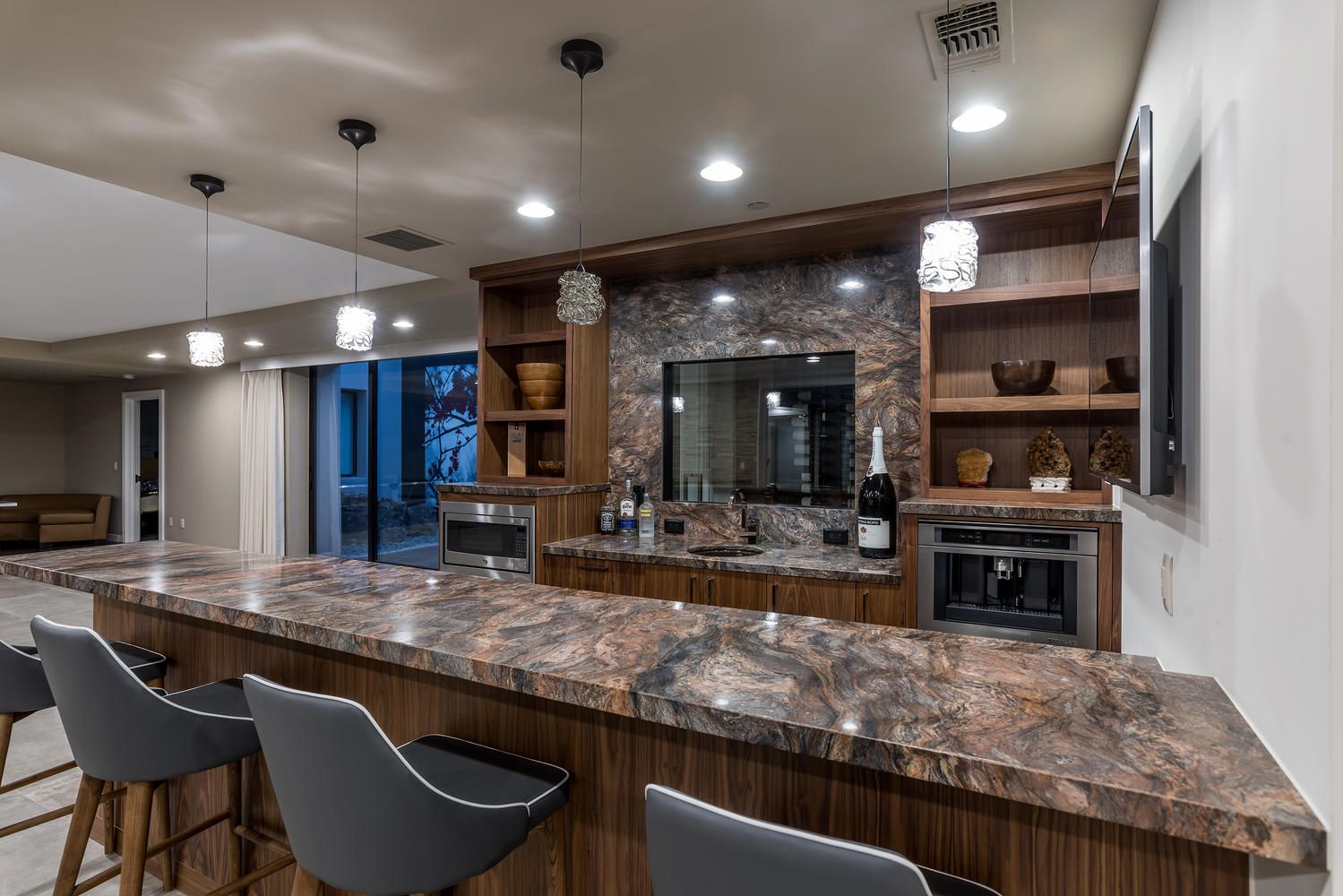 6 | To help design a more youthful and modern kitchen, above all, the island surface and the kitchen are paved with marble island. Magnificent Luxury Echo Peak Lane Modern Mansion in Las Vegas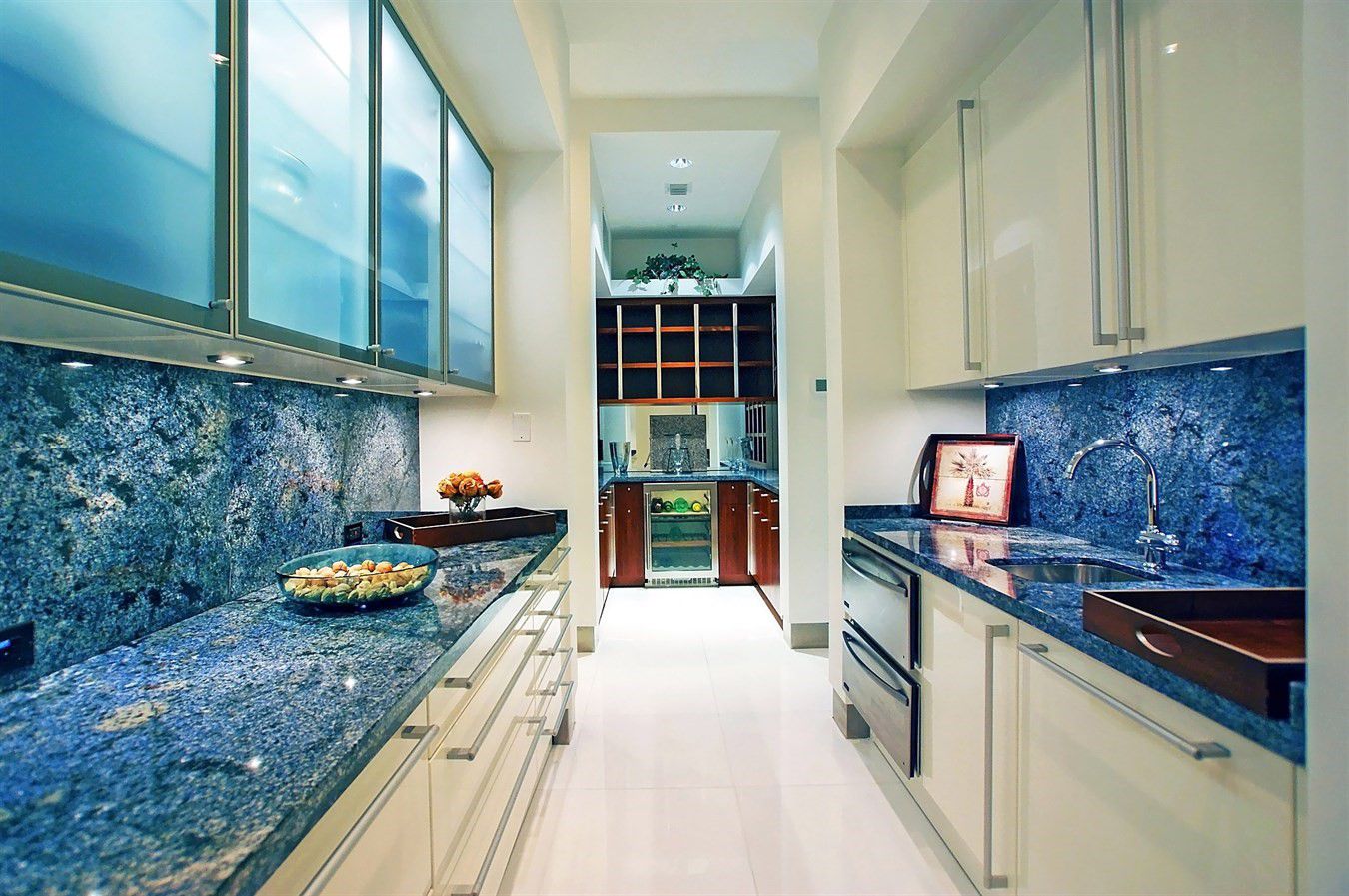 7 | The kitchen is brightened by the use of blue marble stone and blue wallpaper, for example for colourful space. Magnificent Coquina Way Modern Home in Boca Raton, Florida by Tom Benedict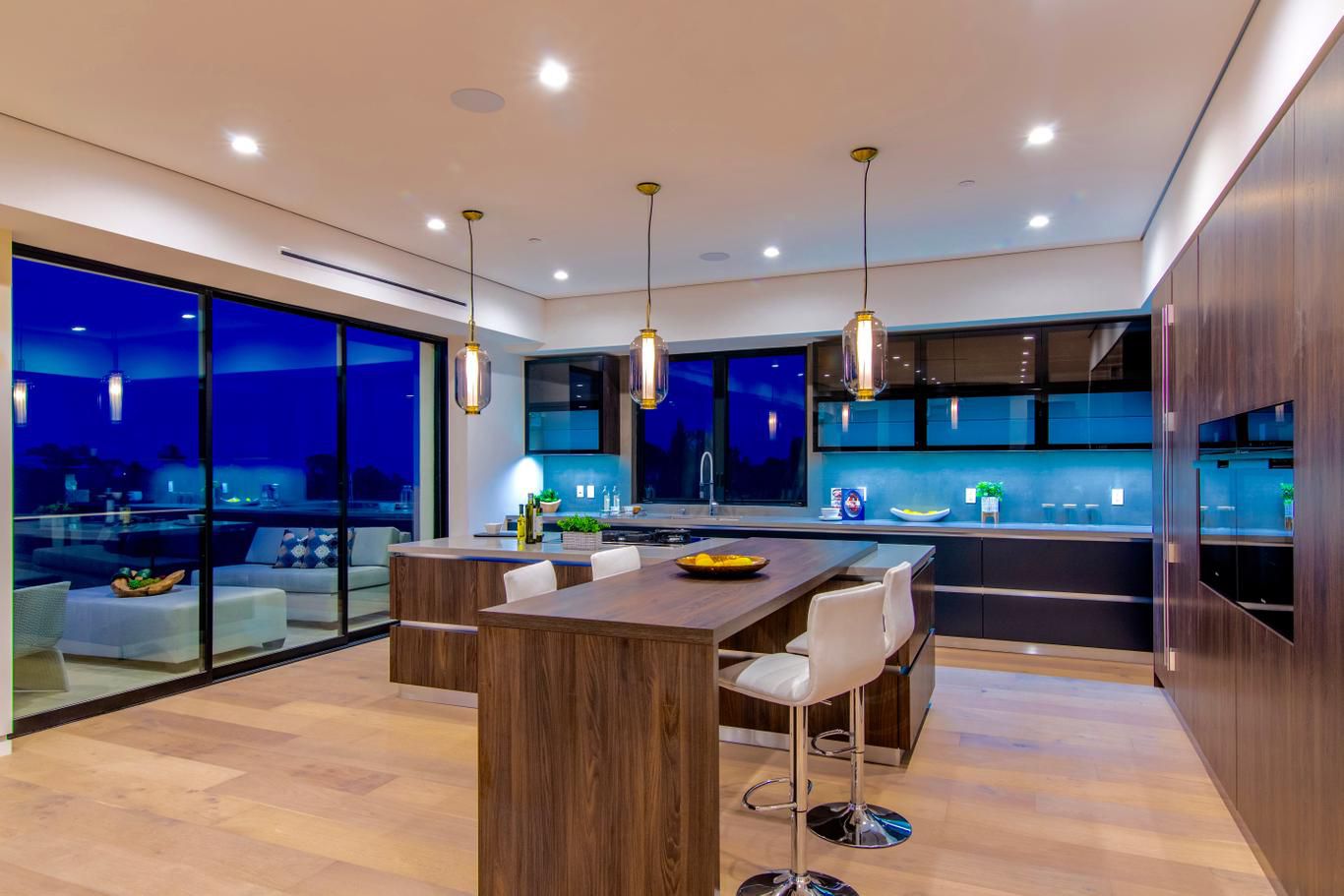 8 | The open kitchen architecture connects the cooking area to the island gathering area, therefore making activities more convenient. 1200 Linda Flora – Modern architectural masterpiece in Los Angeles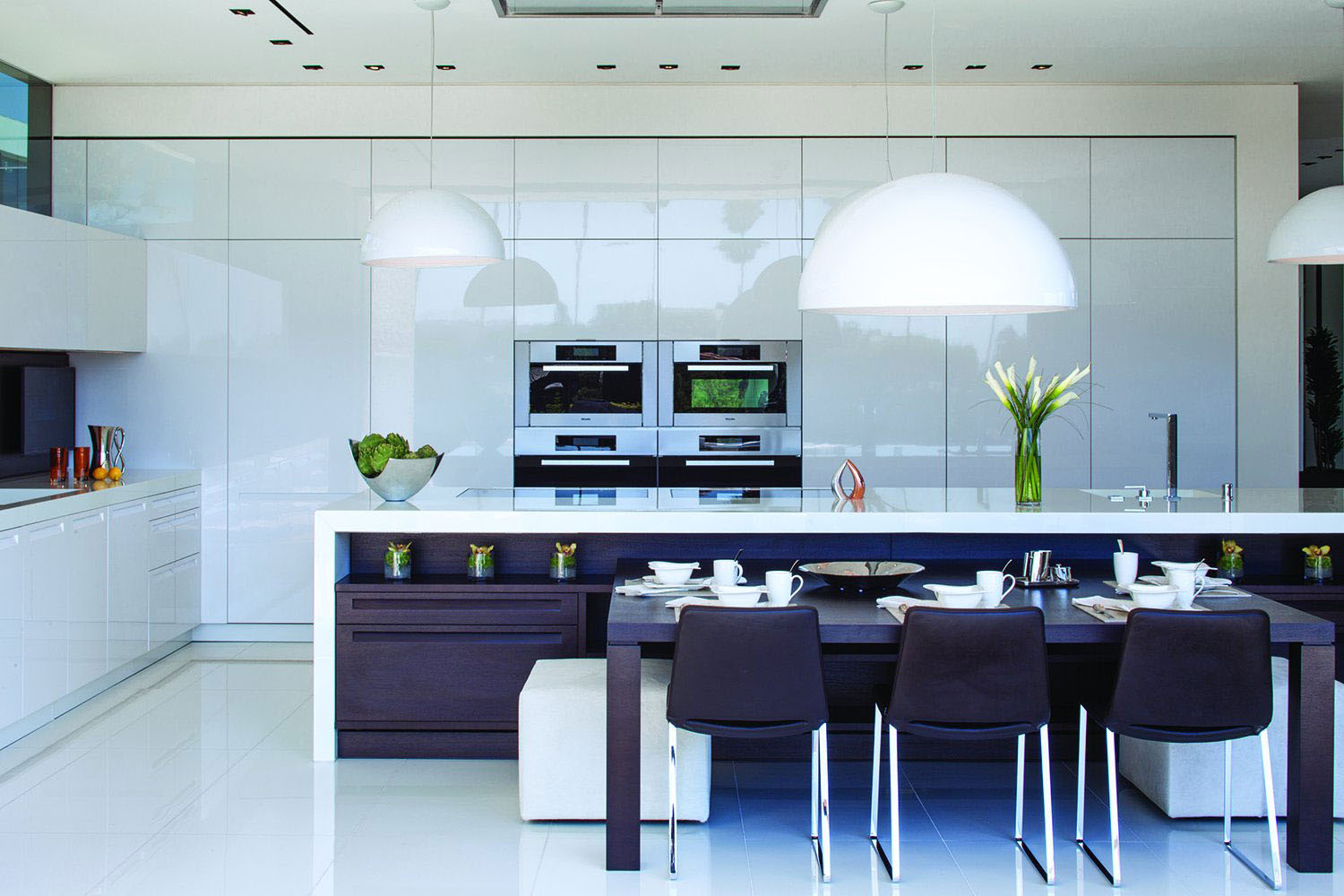 9 | With semicircular pendant lights and some small and beautiful flower vase items, for example, a fresh feeling to the kitchen, it is very impressive. Exclusive Elegant Luxury Laurel Way Modern Home on the Market for $26,000,000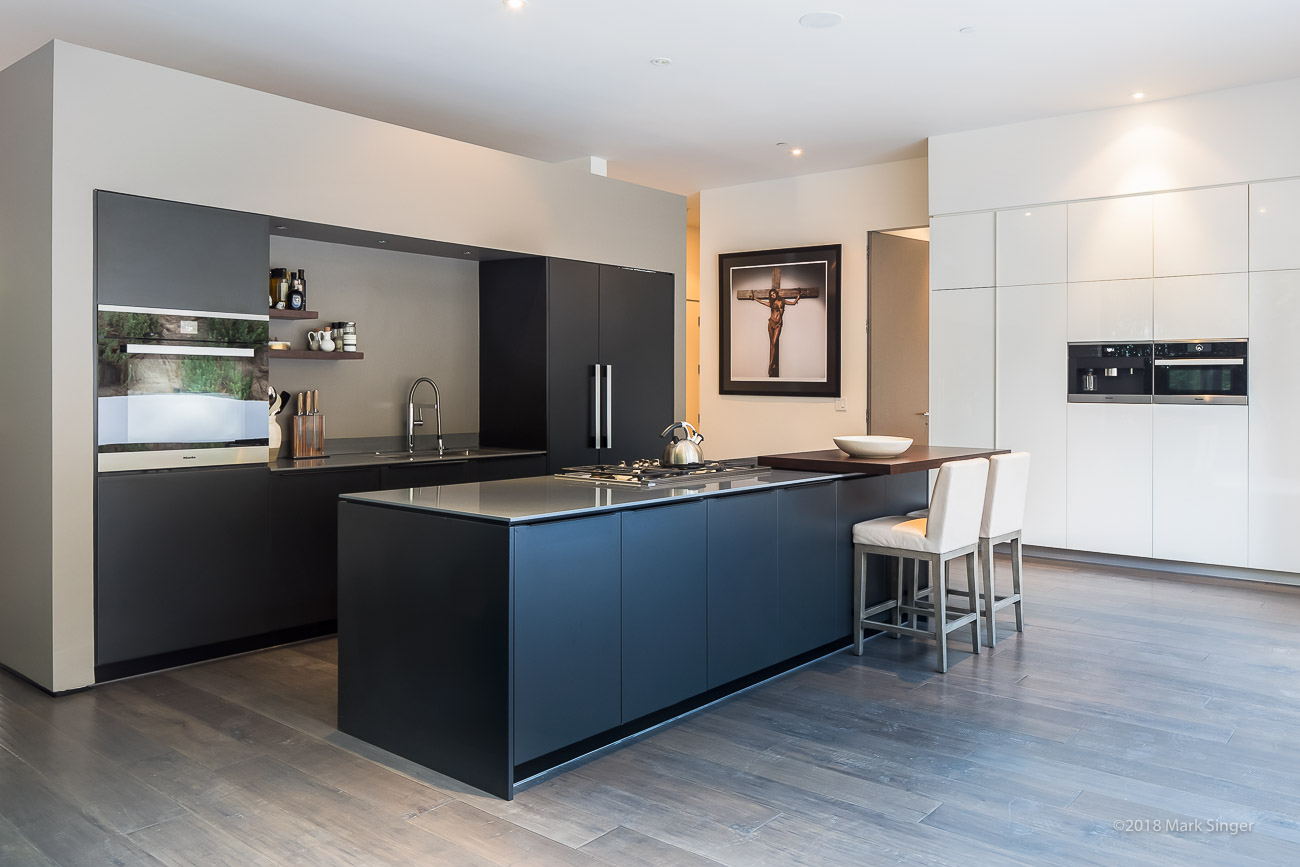 10 | The interior design and room architecture are both minimalistic. Rising Glen Modern Home – Truly unique confluence of modernity and luxury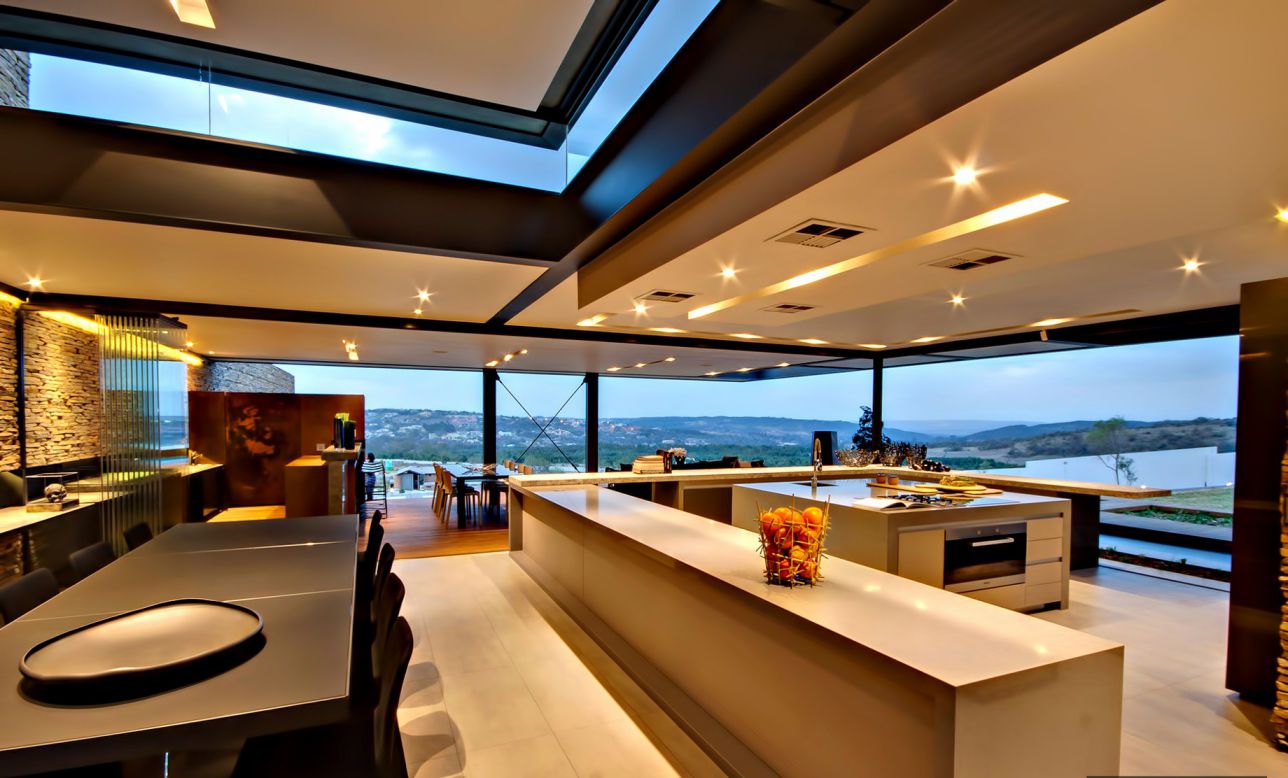 11 | The kitchen is as luxurious as a 5-star hotel. For instance, there are plenty of counter space, valuable furniture, and bright lighting. Luxury Residence Boz House in South Africa by Nico van der Meulen Architects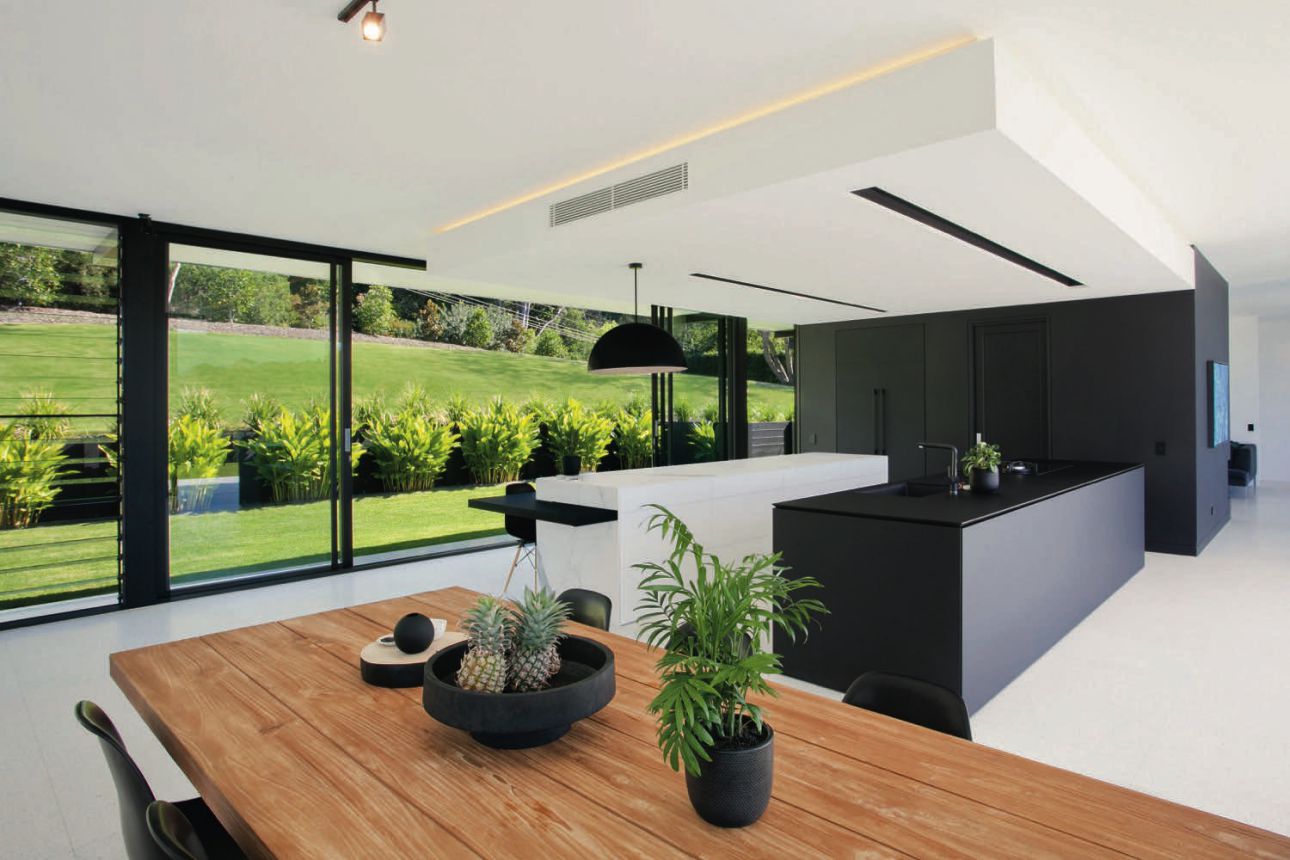 12 | With a reasonable glass door direction and lovely small potted plants on the table, as a result the kitchen is close to nature. Magnificent Modern House in Australia by Sarah Waller Architecture
More Ideas for Bedroom: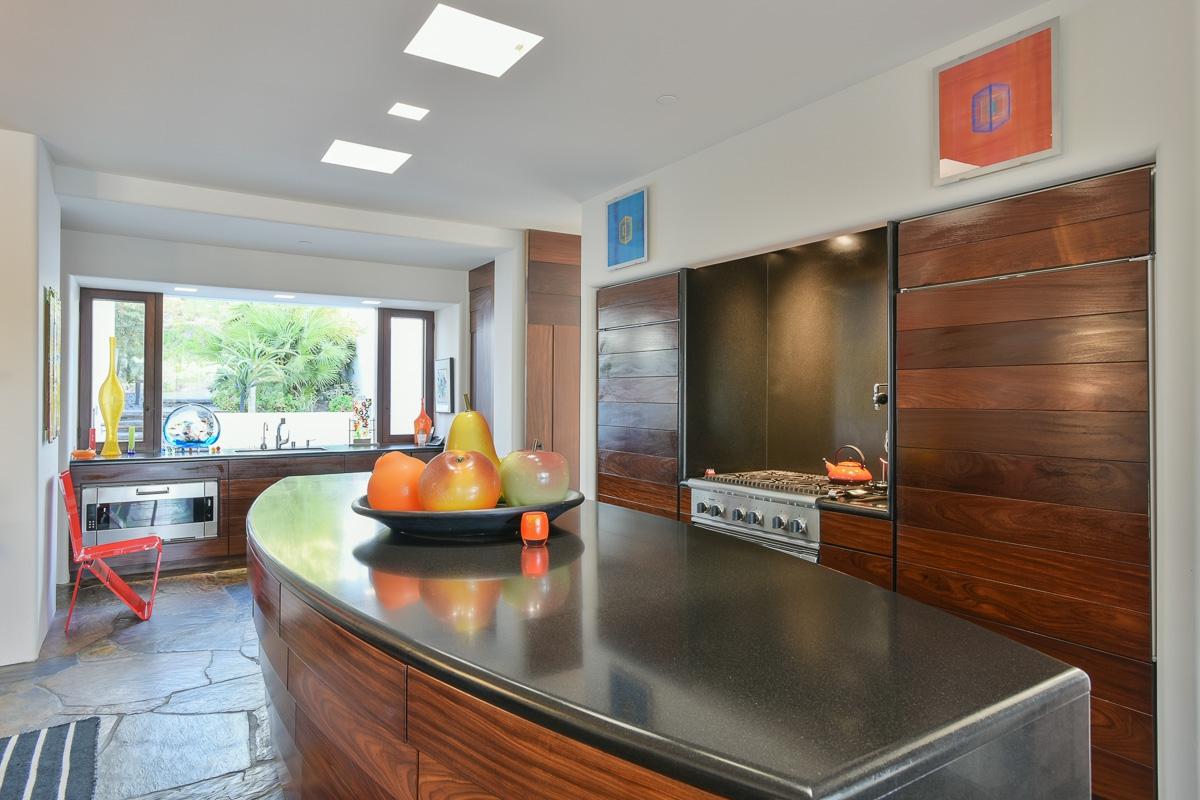 13 | The kitchen is made more lively by the semicircular kitchen island and colorful decorations. Inside A Modern Masterpiece in Rancho Santa Fe Listed for $6,795,000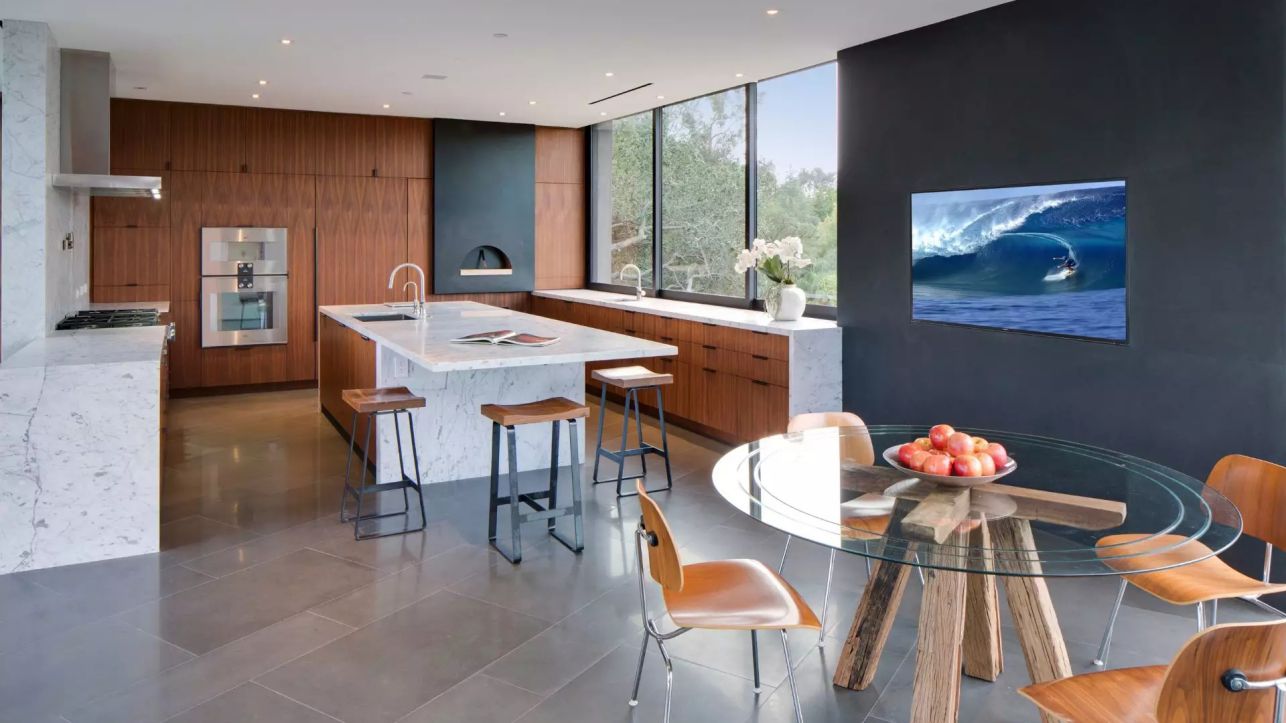 14 | The kitchen layout is practical, with the processing area and dining table close together, as a result it will be more convenient for people to get things. Tour of The Internationally Praised Oak Pass House by Architect Noah Walker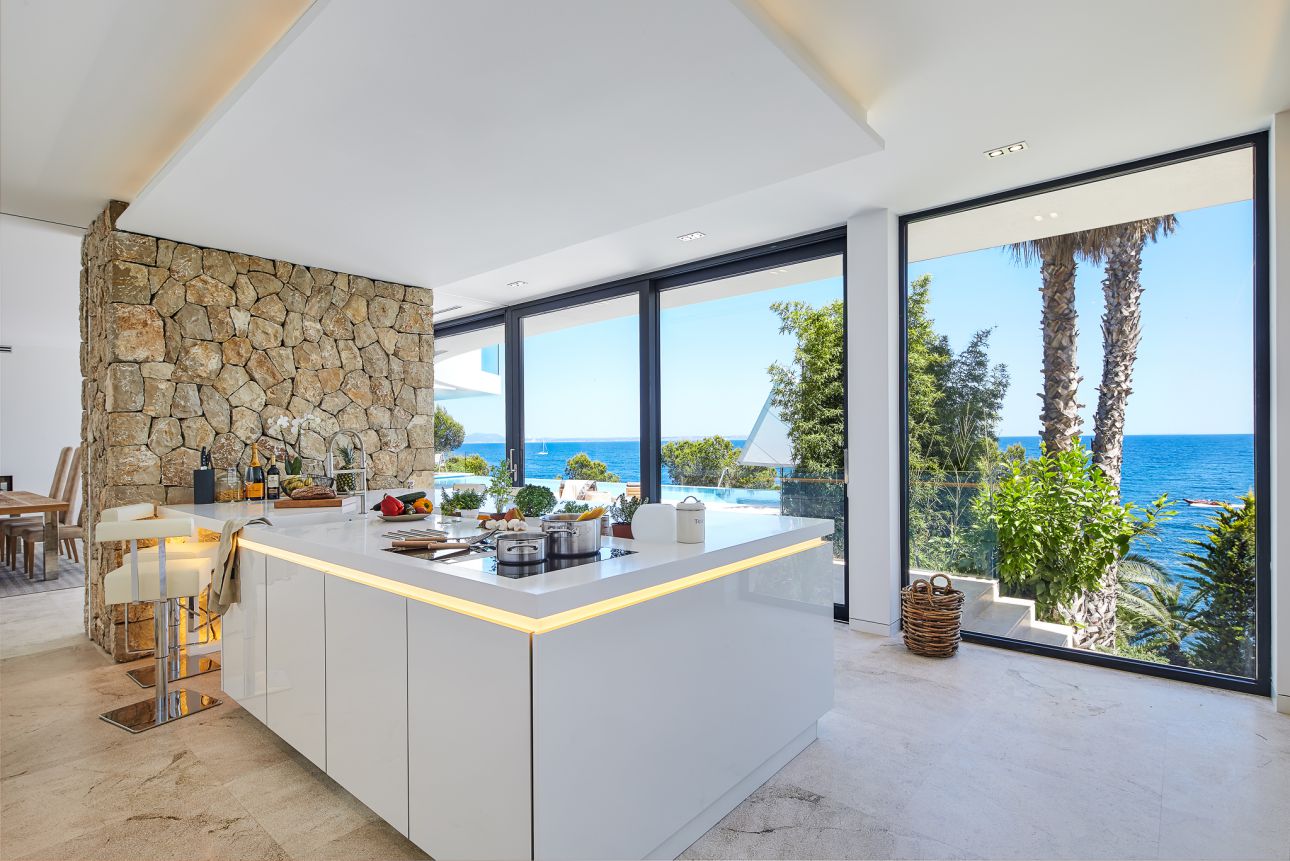 15 | A unique design idea is to combine cooking and gathering areas on the kitchen island, therefore it will have more free space. Villa Nikki Del Mar in Mallorca, Spain by More Projects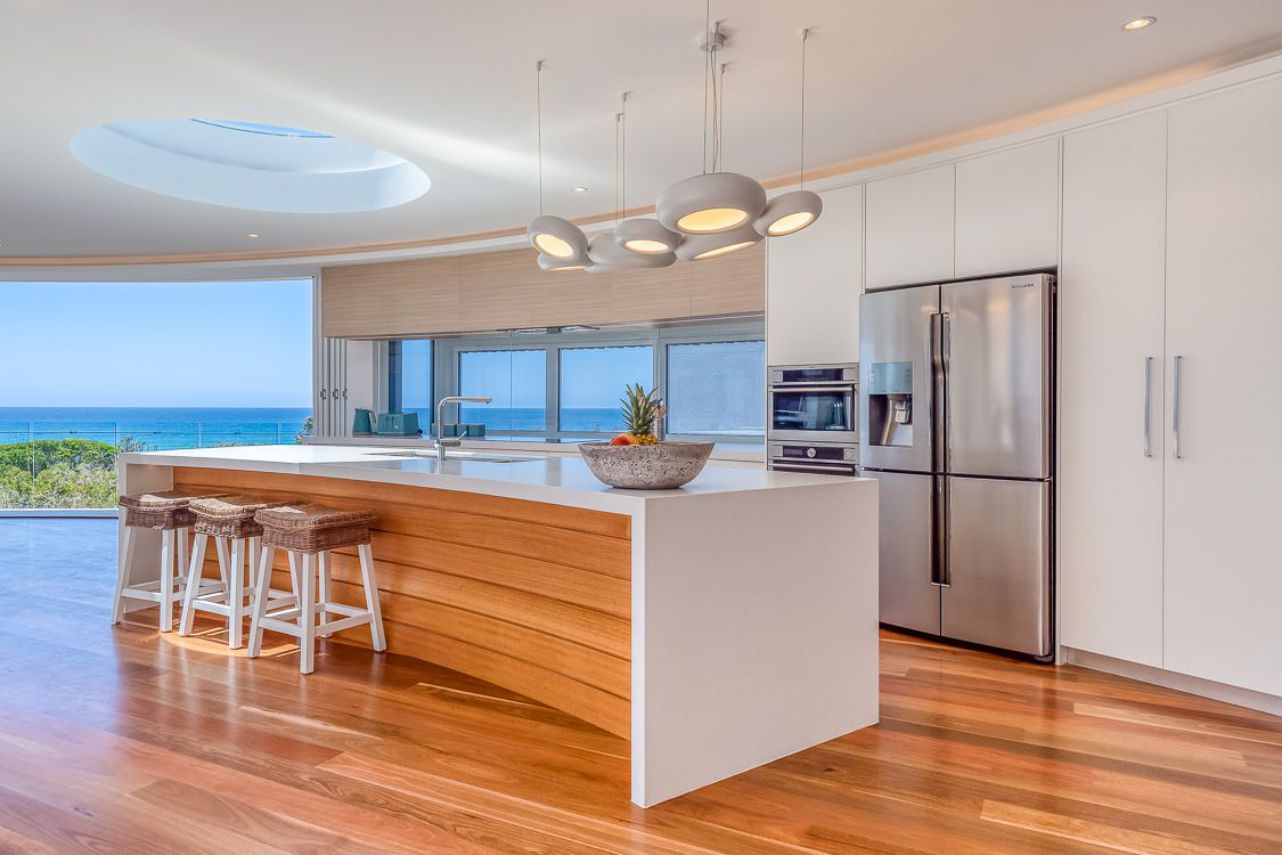 16 | To have a light and airy kitchen space, having beautiful glass door designs, for instance. Sensational Absolute Beachfront Home in Queensland, Australia
---
Thousand of high quality images of Kitchen and more you can see at Kitchen Gallery.