Date of Publishing:
Beautiful Ramat Hasharon House is a modern private residence that inspires in Israel. Offers a perfect backdrop for life full of tranquility and relaxation, this home is the result of hard work studio based in Tel Aviv, Pitsou Kedem Architects with contemporary style and open. Photos by Amit Geron, the house itself is amazing as a very modern place to stay open through the large windows, glass doors and glass partitions.
In addition to this, backyard is equipped with a spacious deck for outdoor leisure, patio, large swimming pool looks like a luxury resort. Still in the open space has a dining room and gathering space in between the large windows that flooded with natural light. Besides, the central space of the kitchen, the dining room, and the living room is open in two directions – to the west and to the east. This provides a feeling that space is constantly enveloped by natural light and the greenery of the trees in the courtyard.
The structure's central space, set in the center of the plot. It accessed via a long bridge that crosses the sunken courtyard and leads to the front door. From the bridge, we can see the children's living rooms which open into the basement. Surely, with the combination between amazing exterior, great interior with luxury amenities, this beautiful Ramat Hasharon House is a truly wonderful house in Israel.
The Architecture Design Project Information: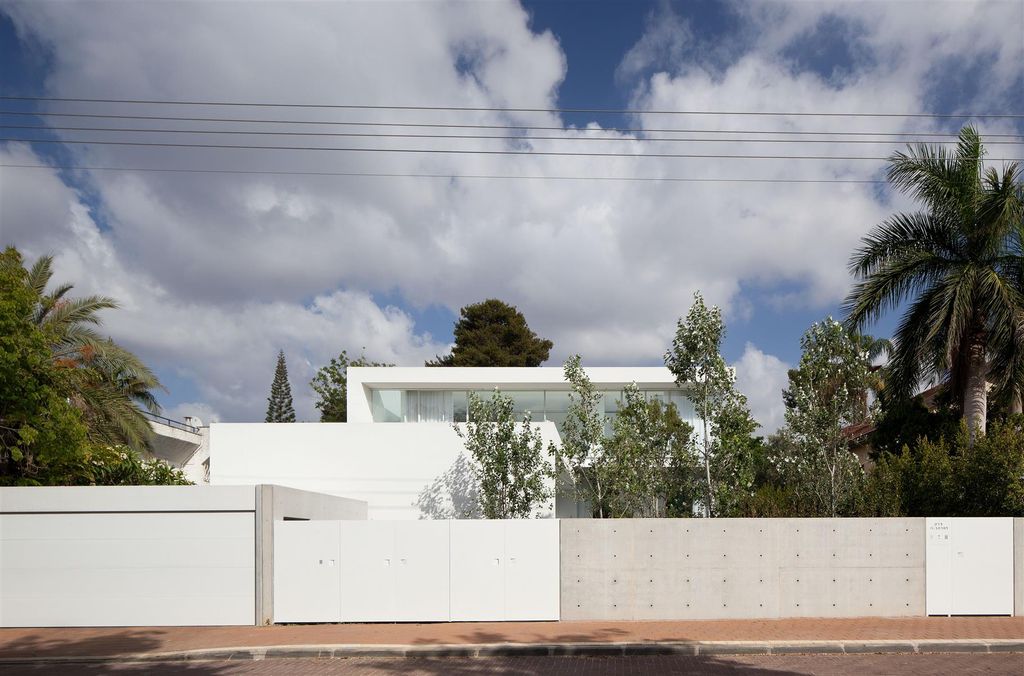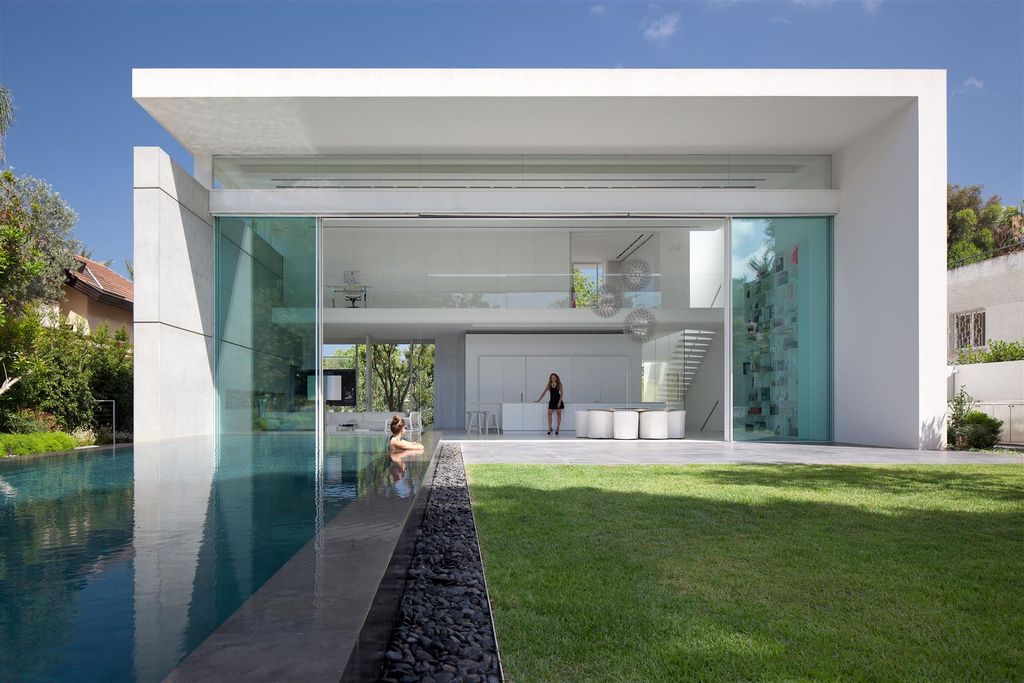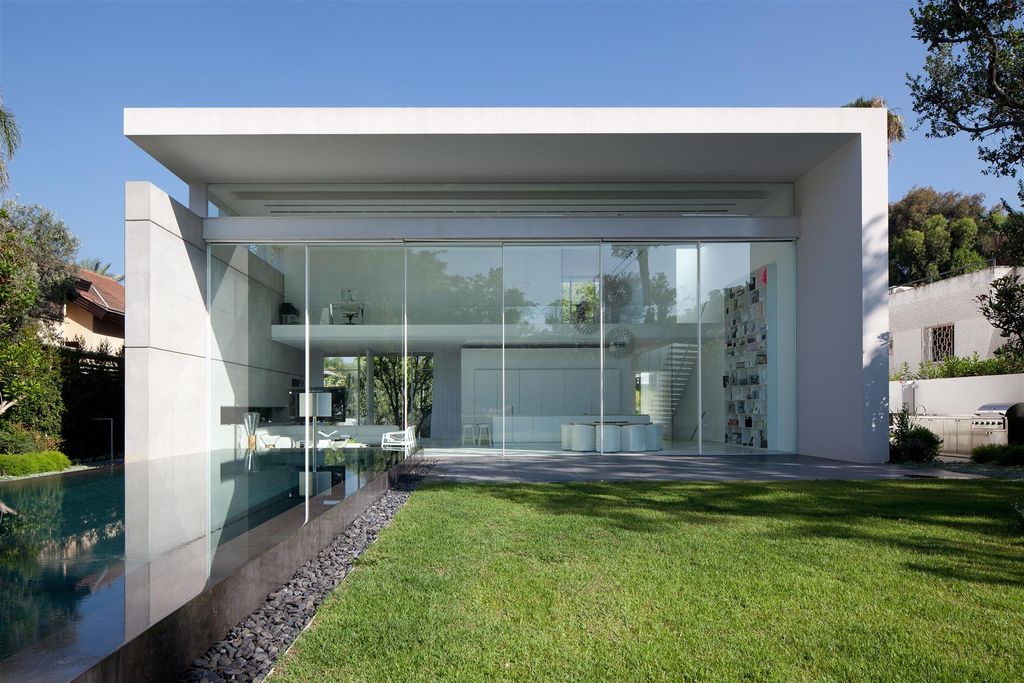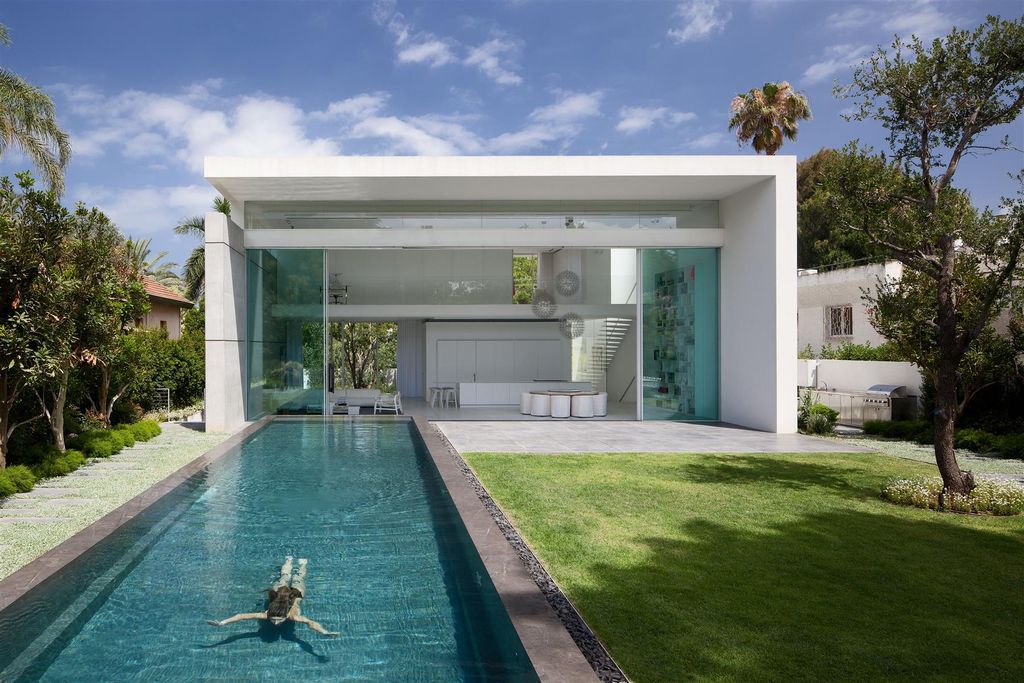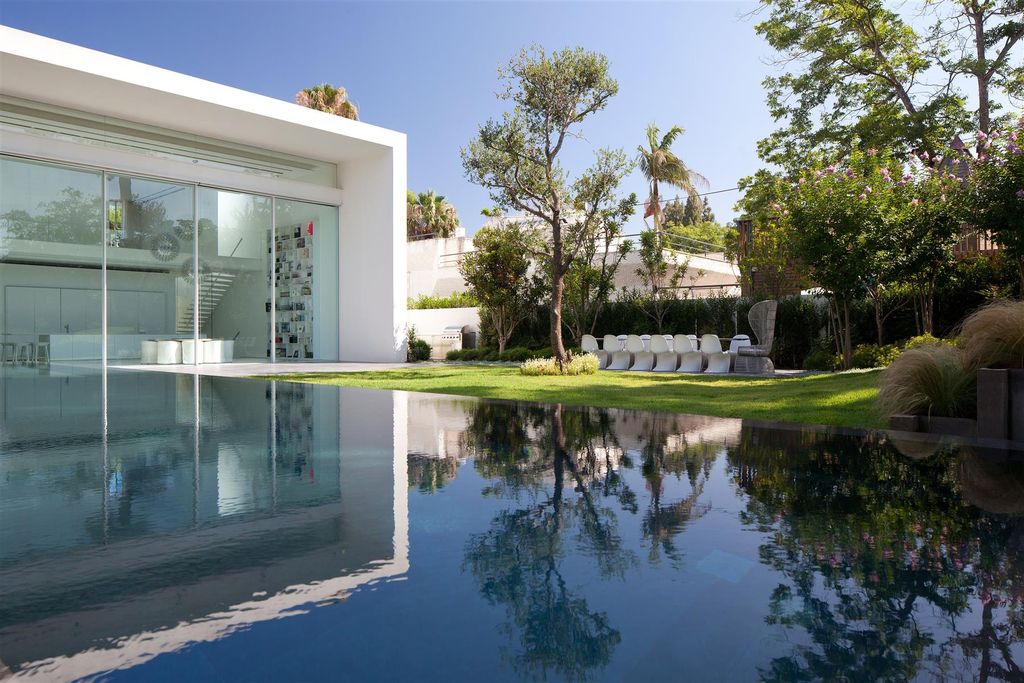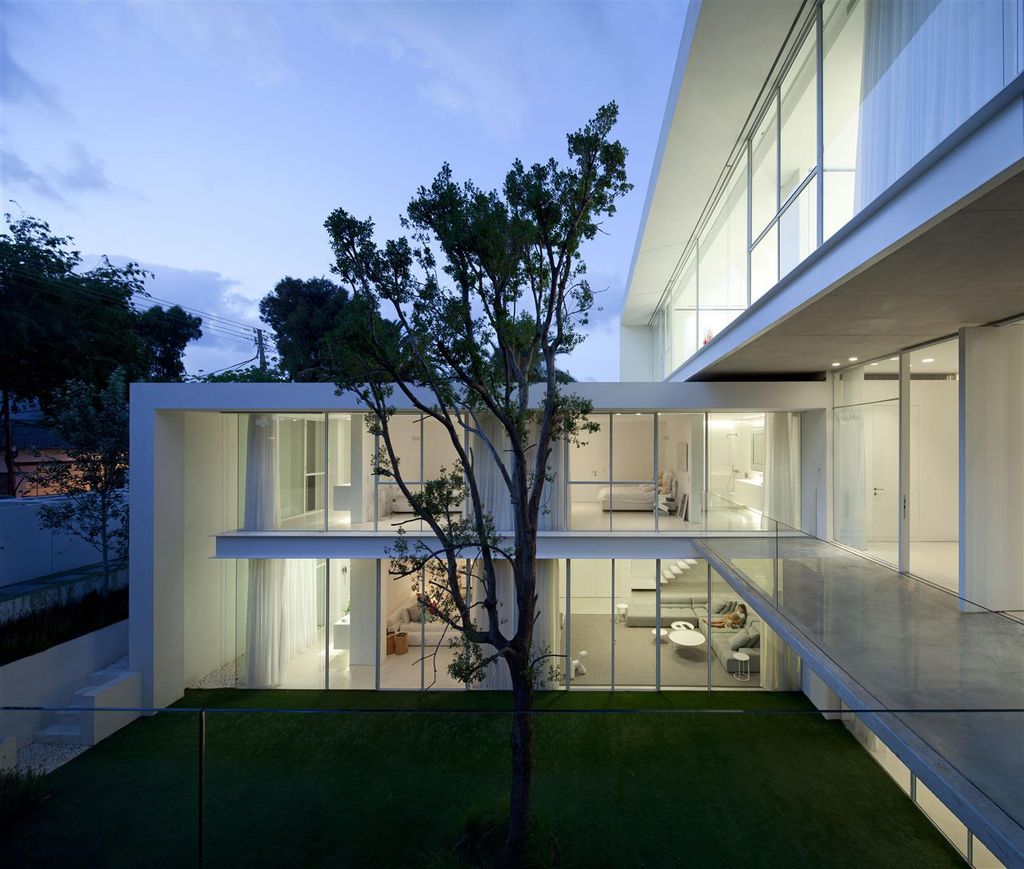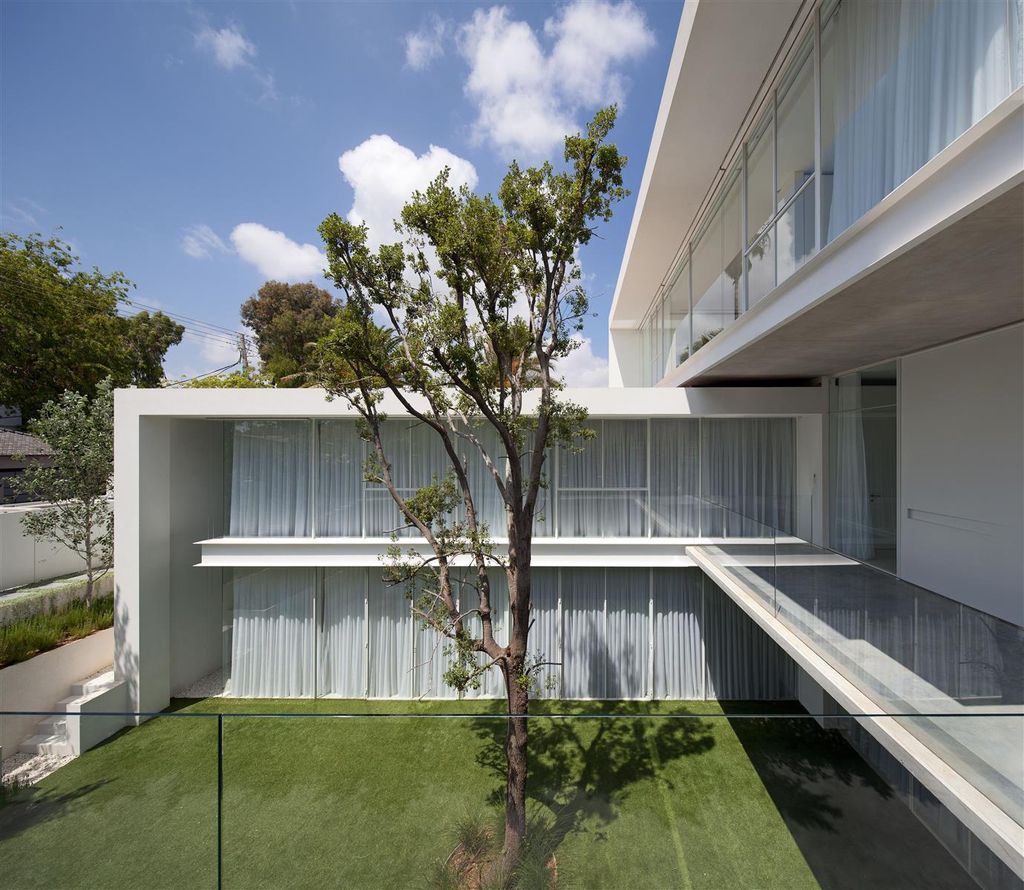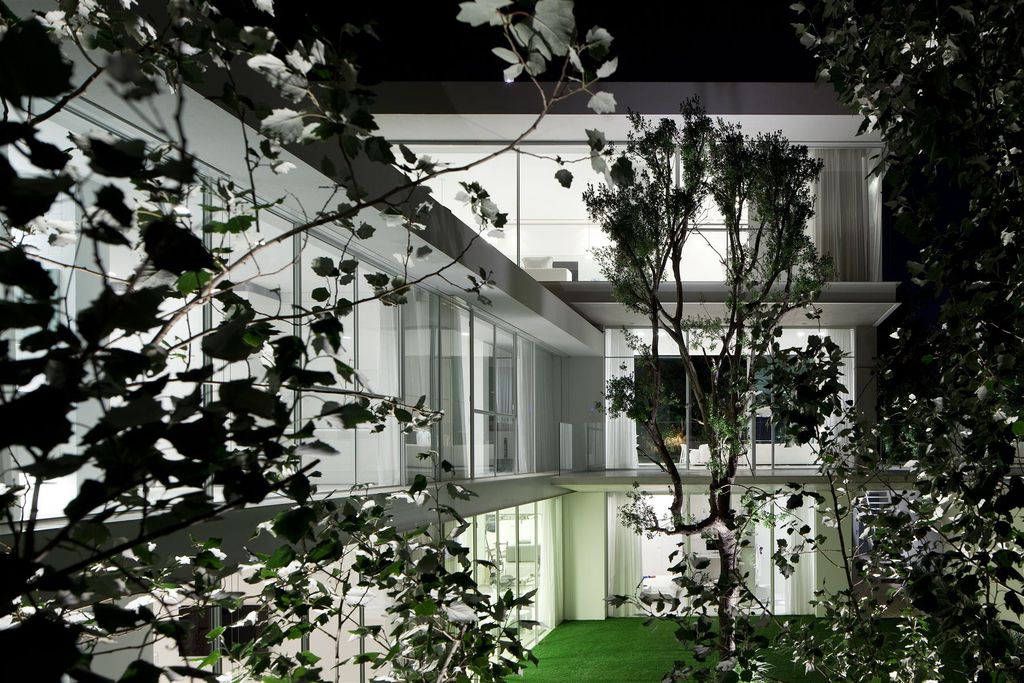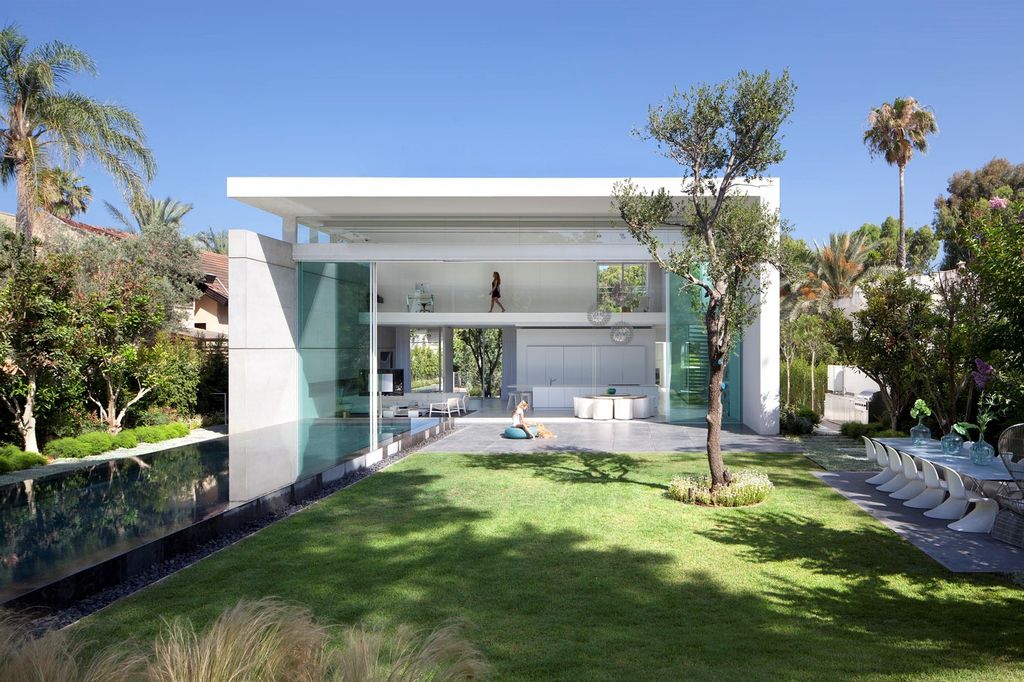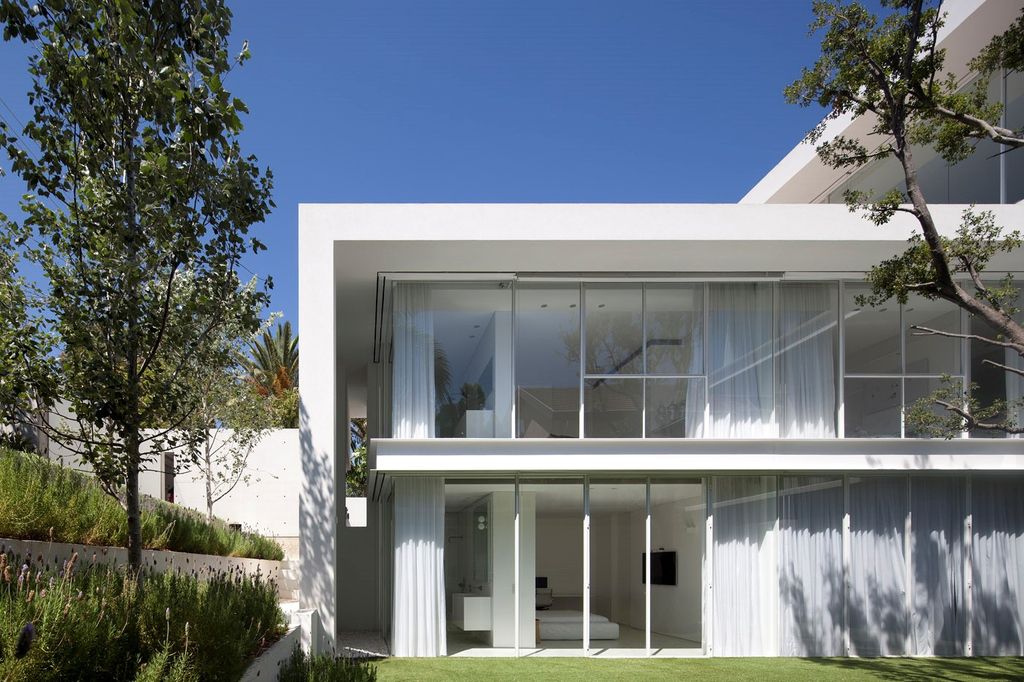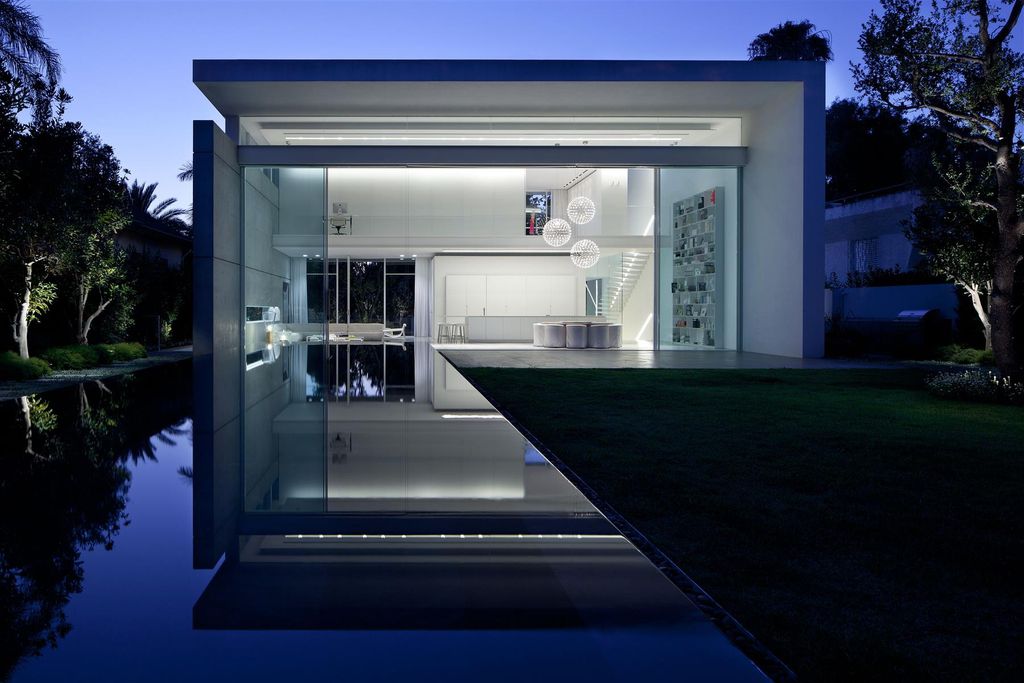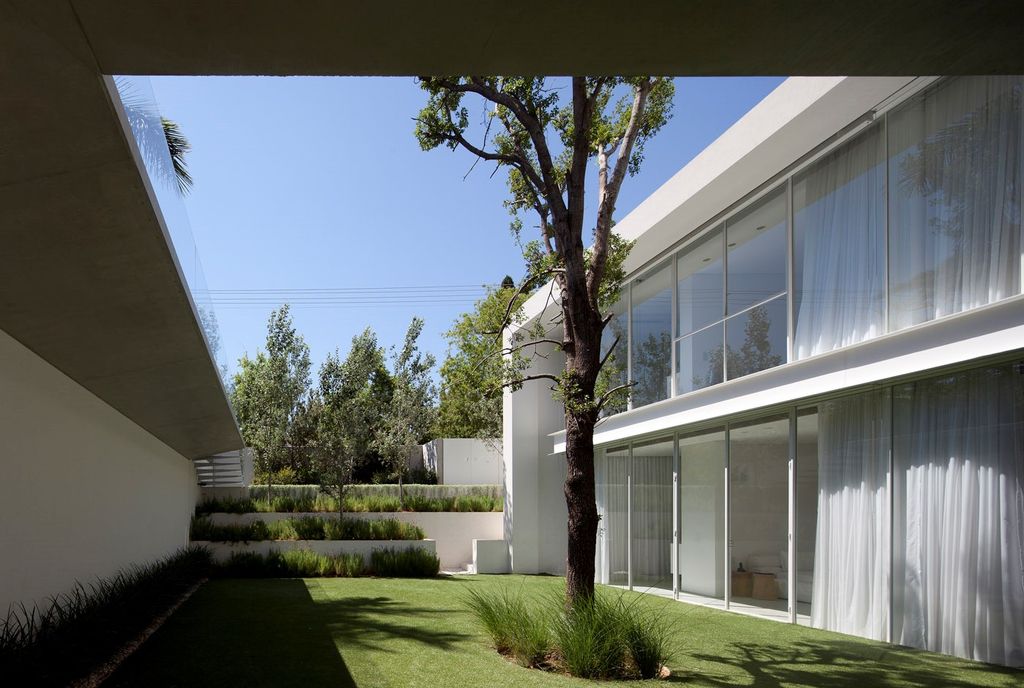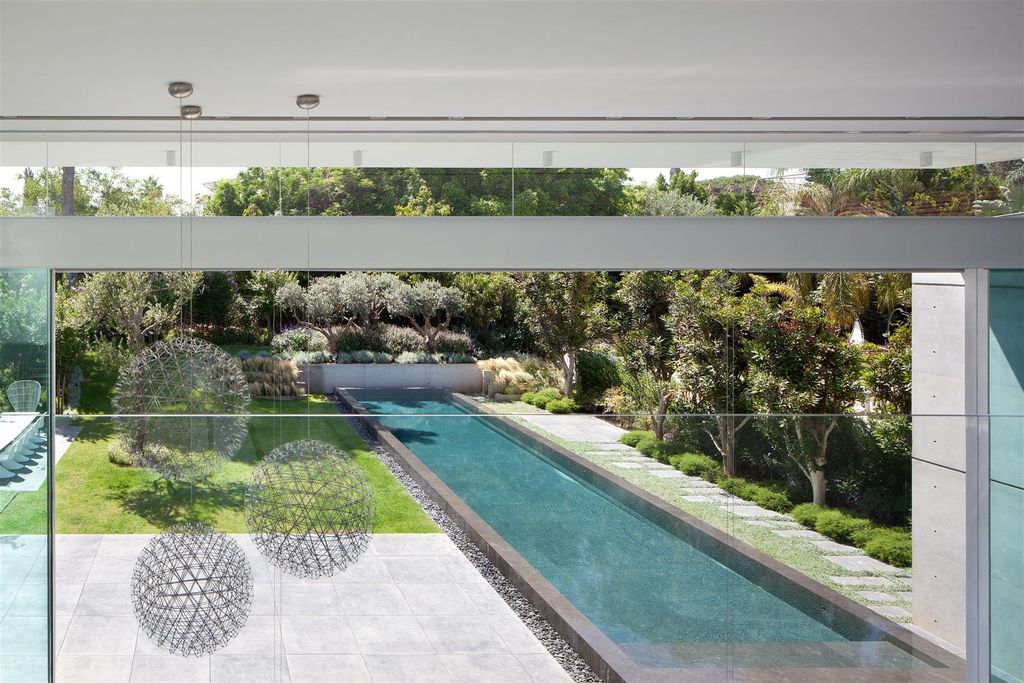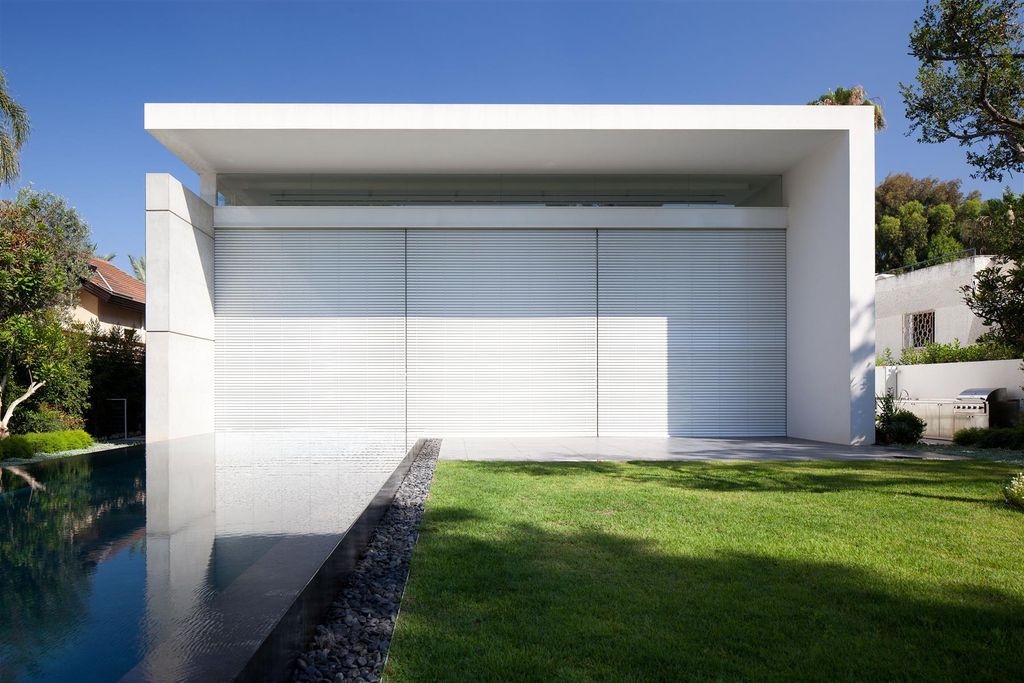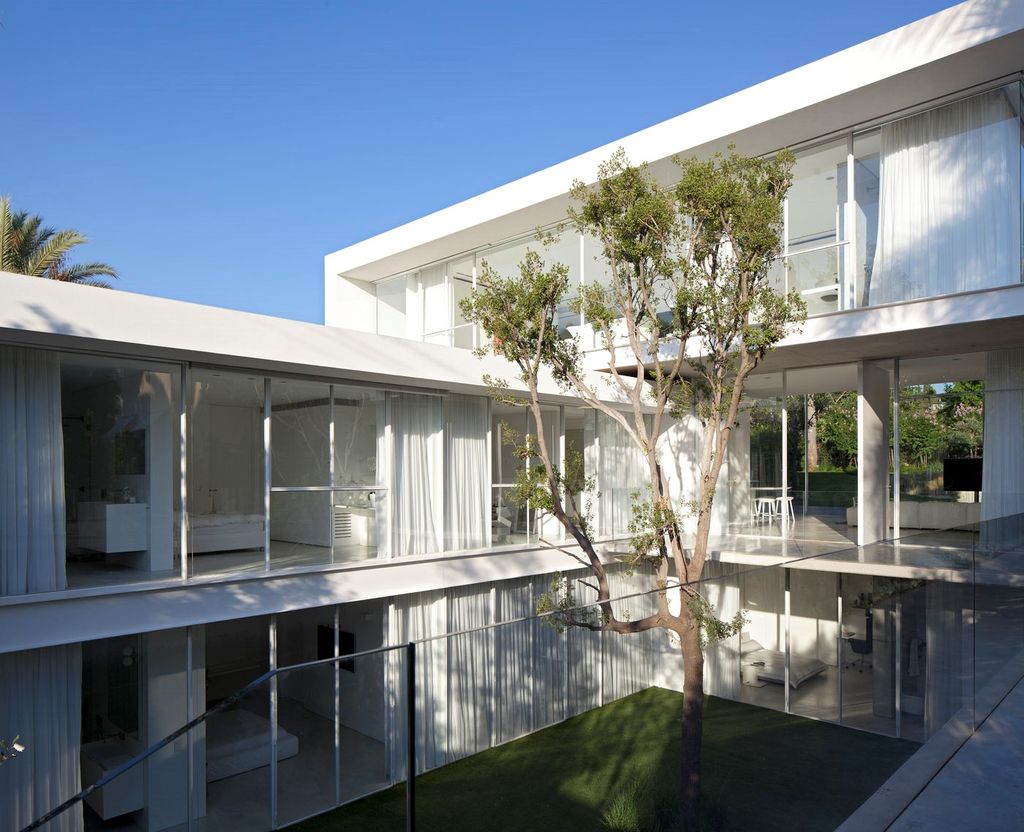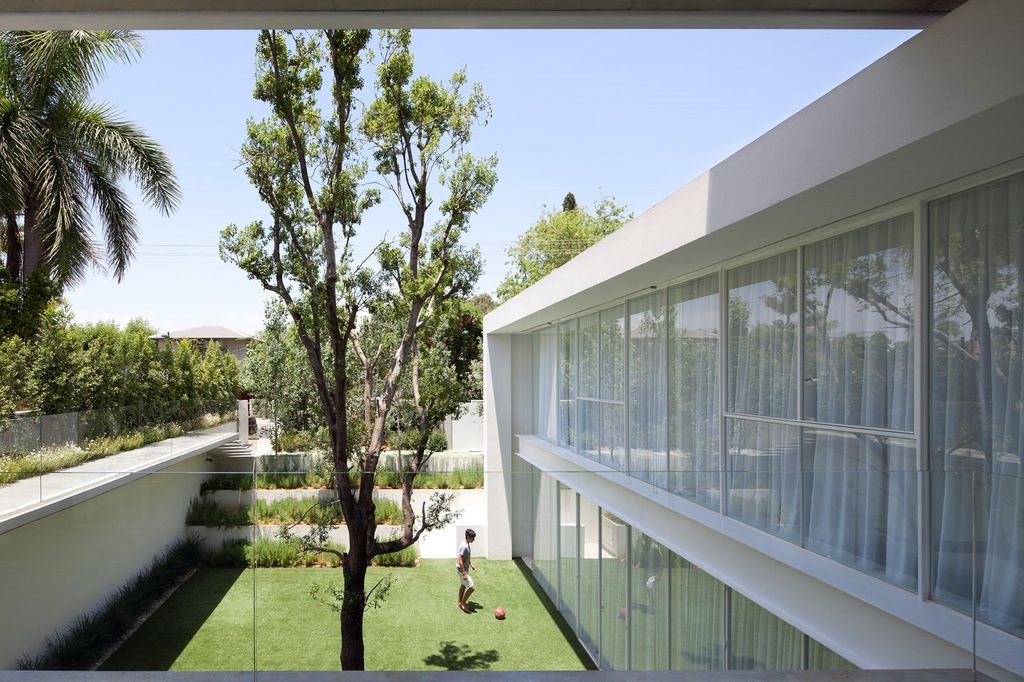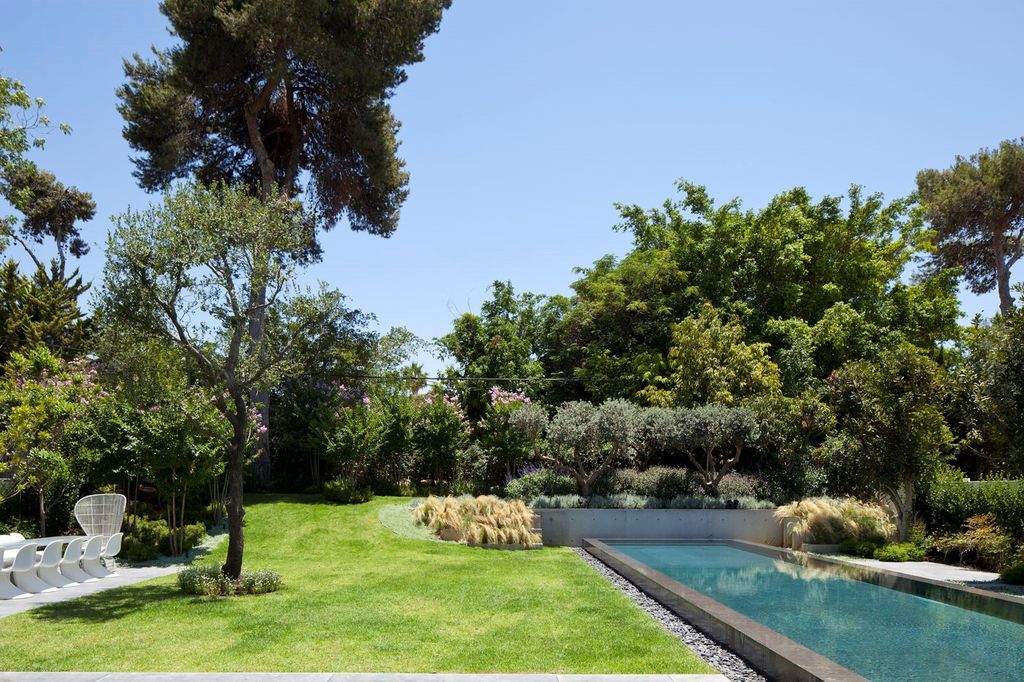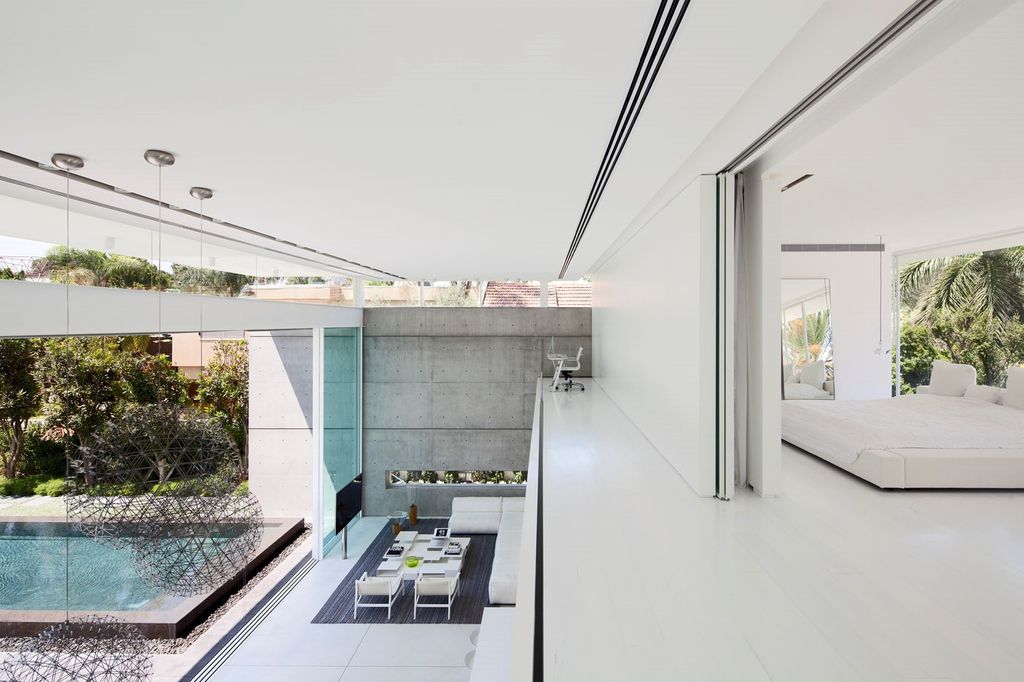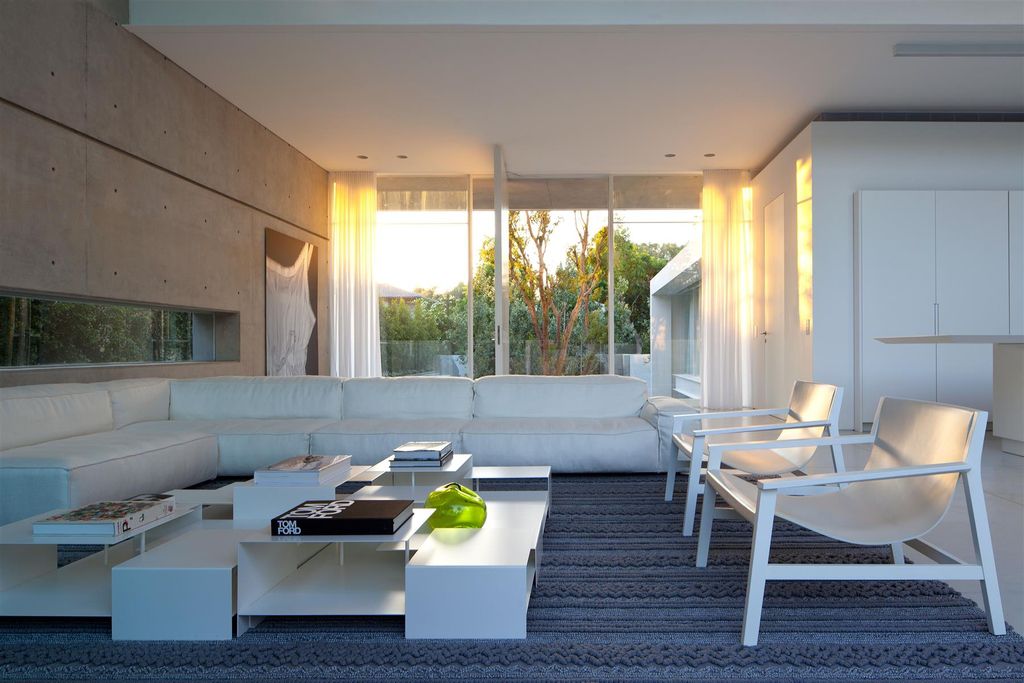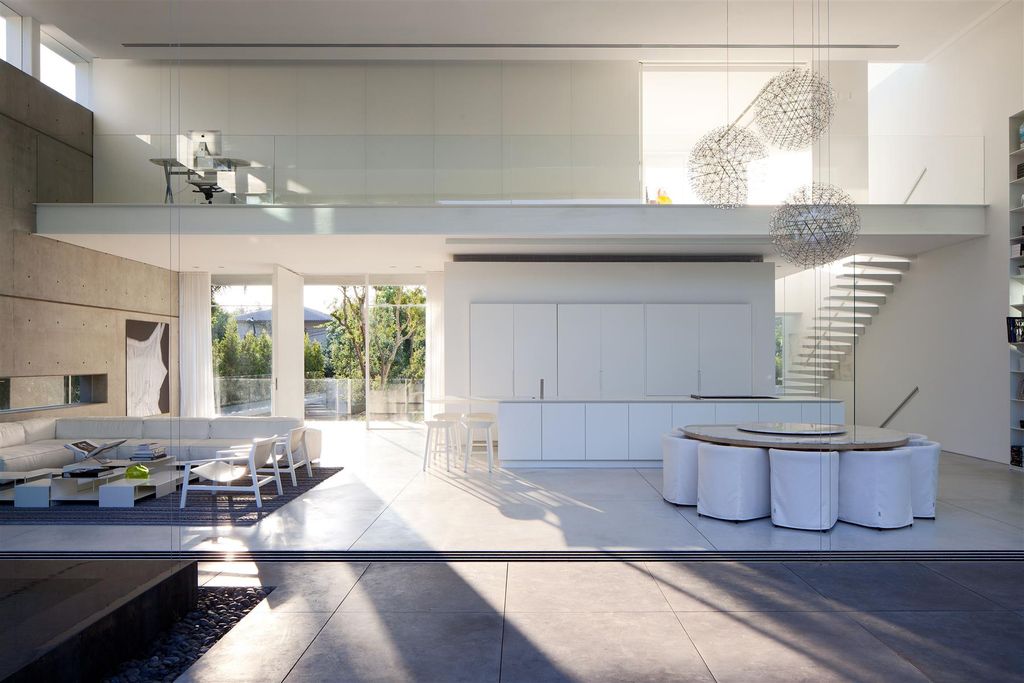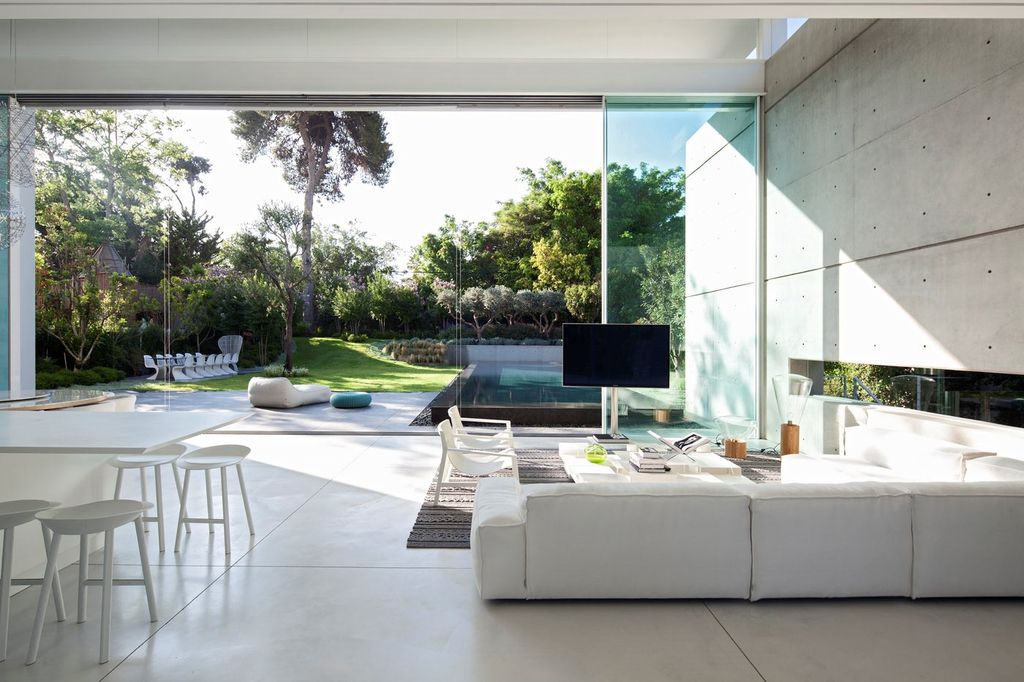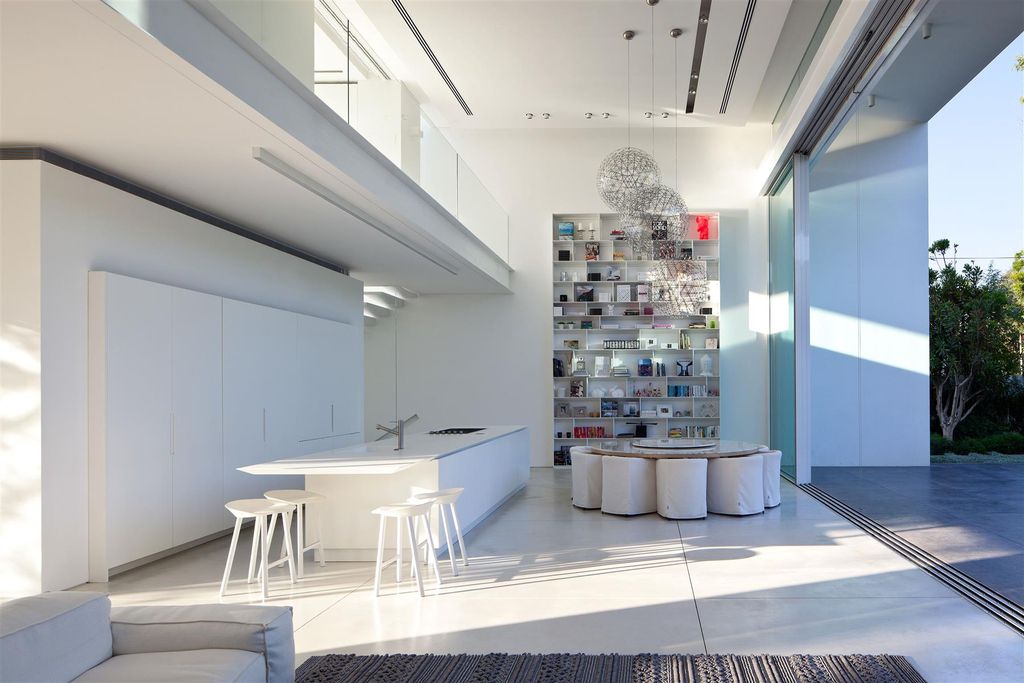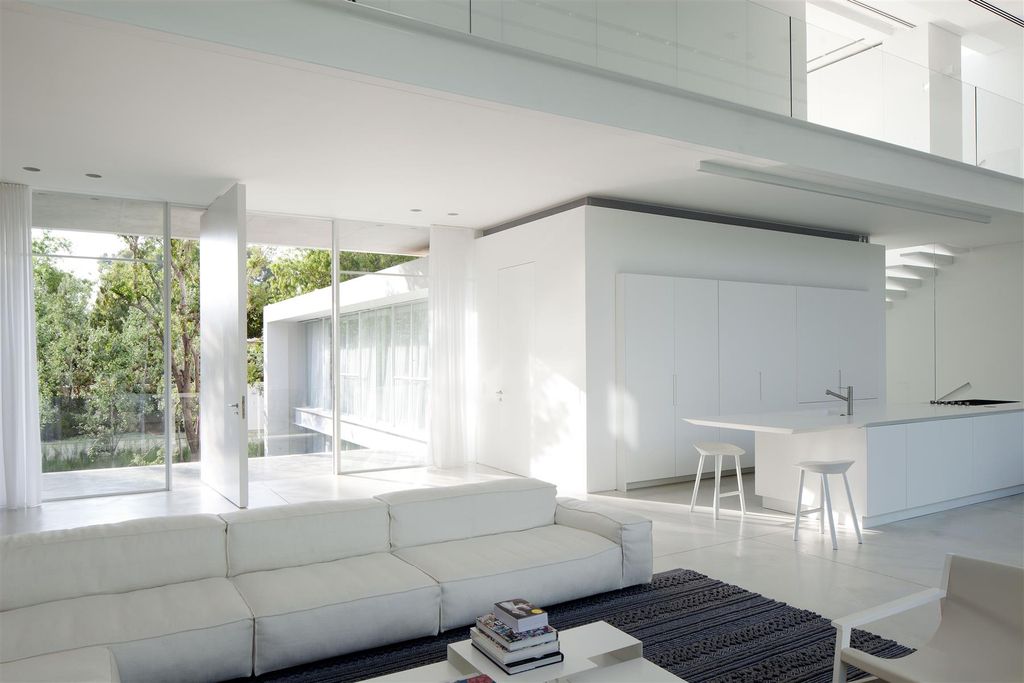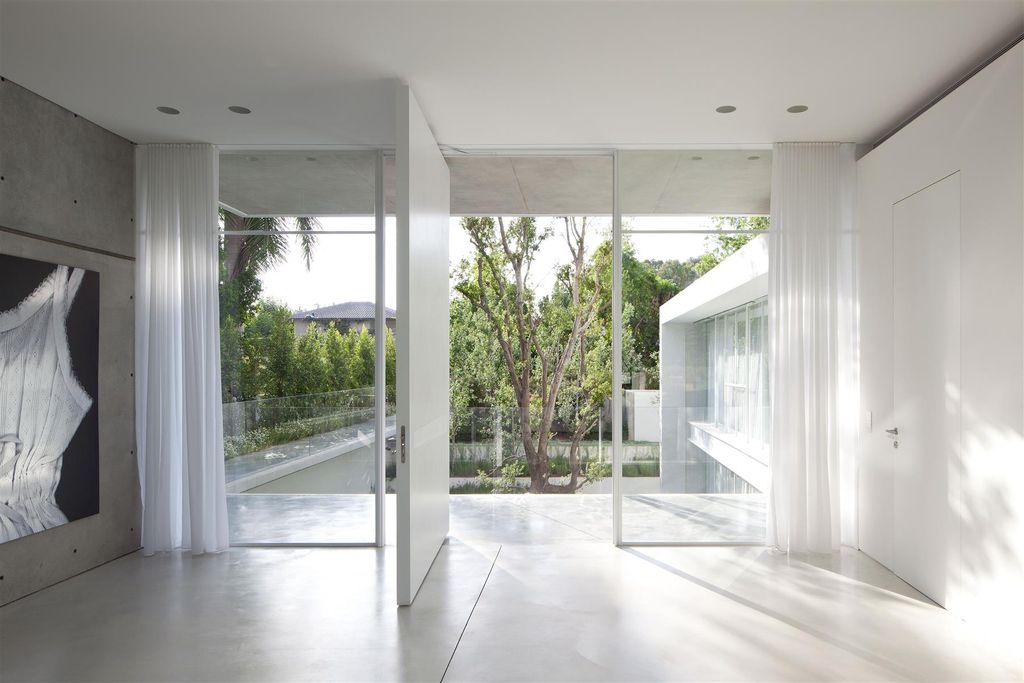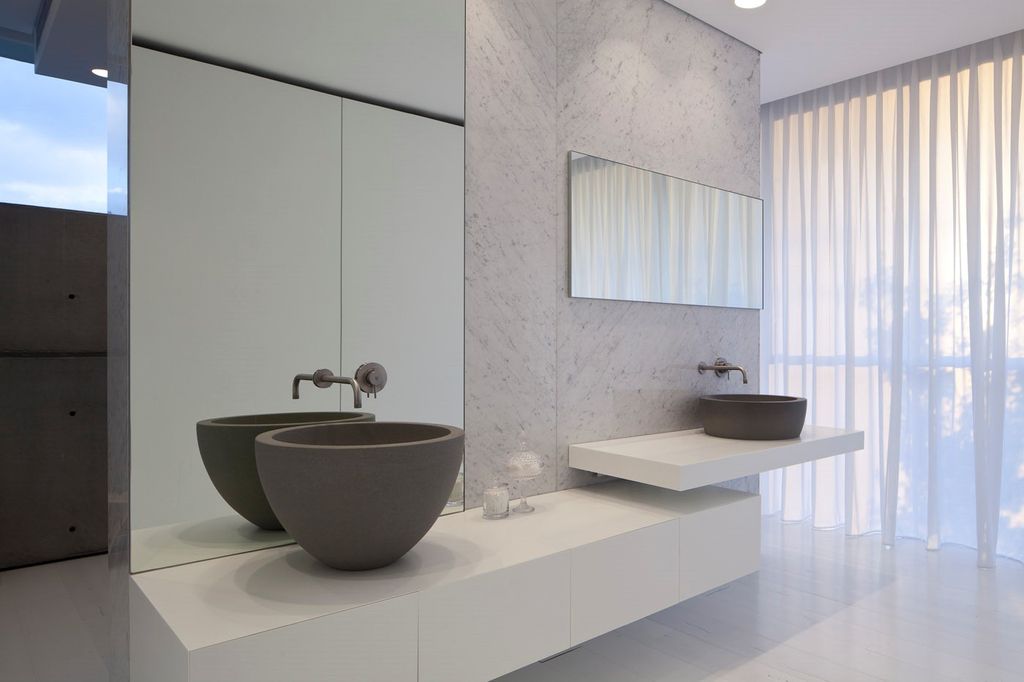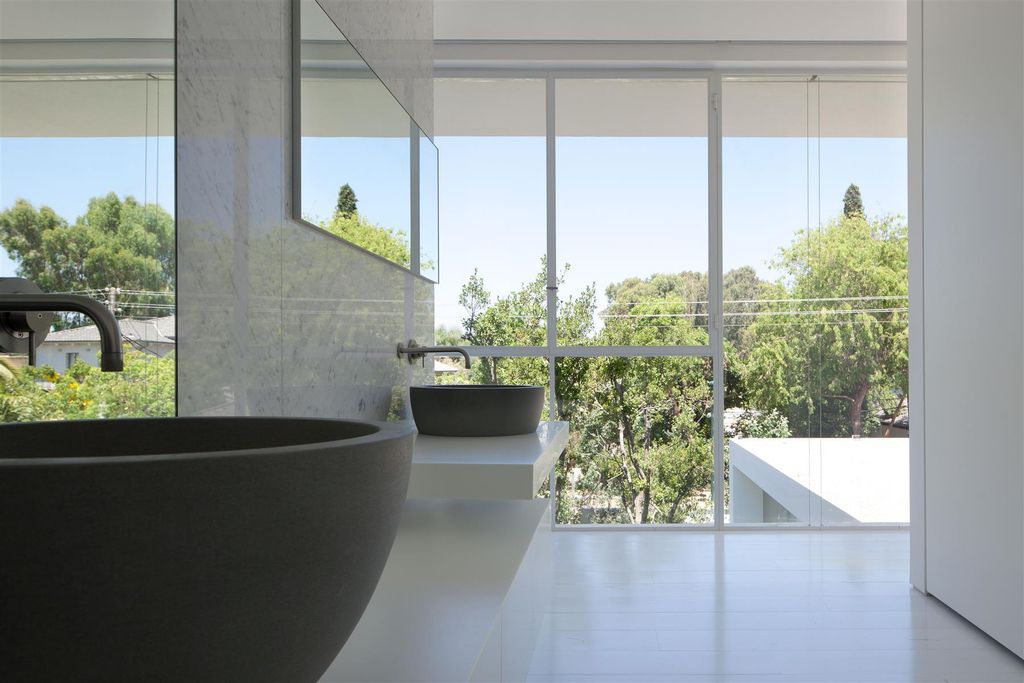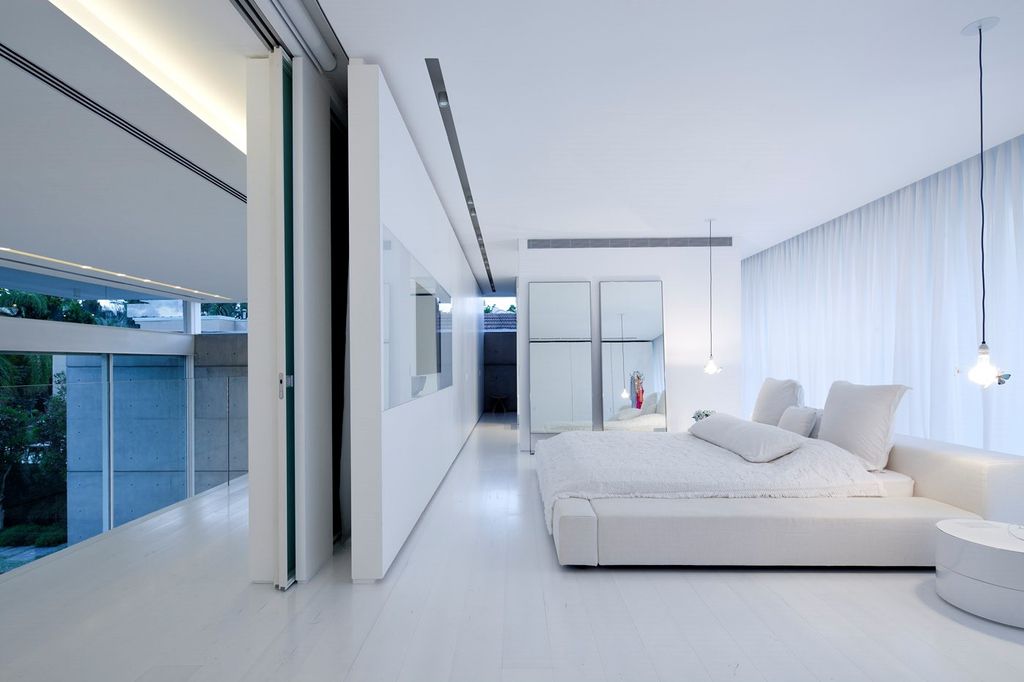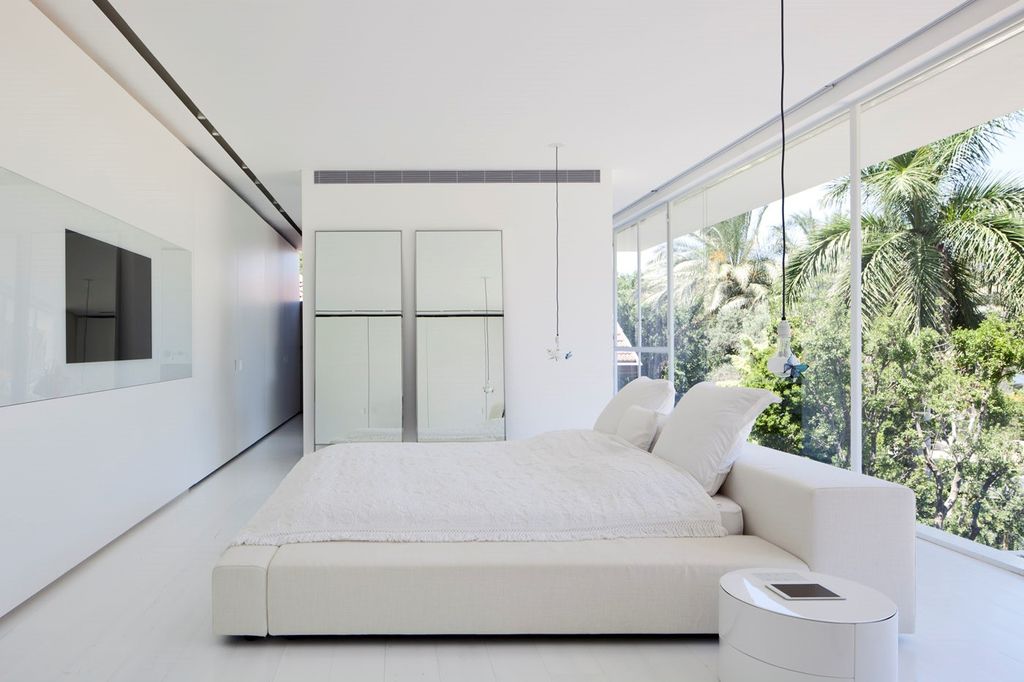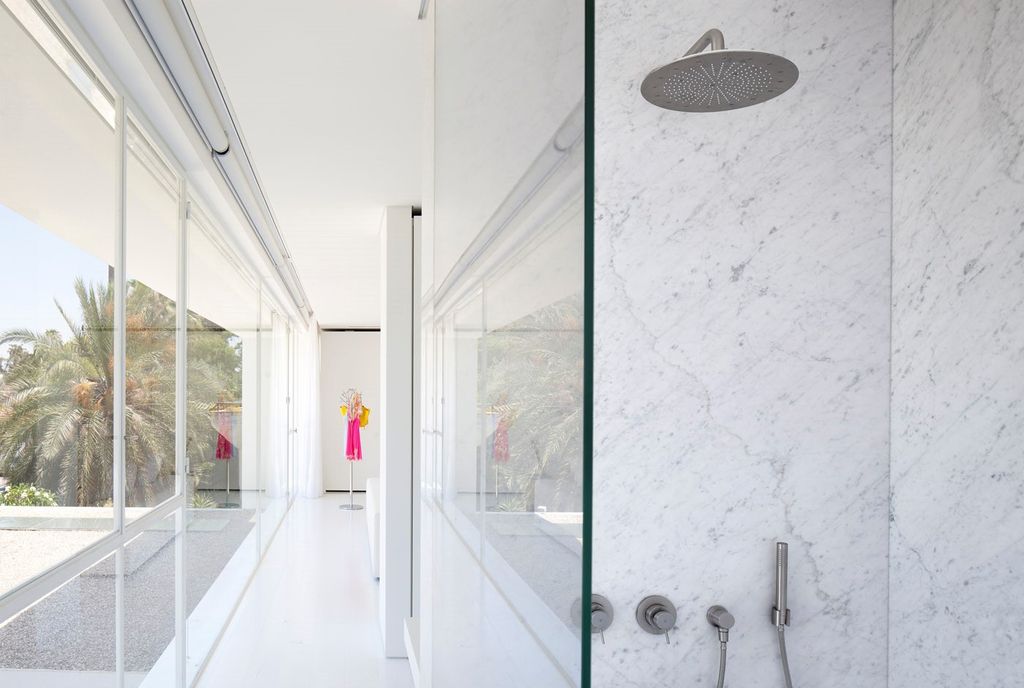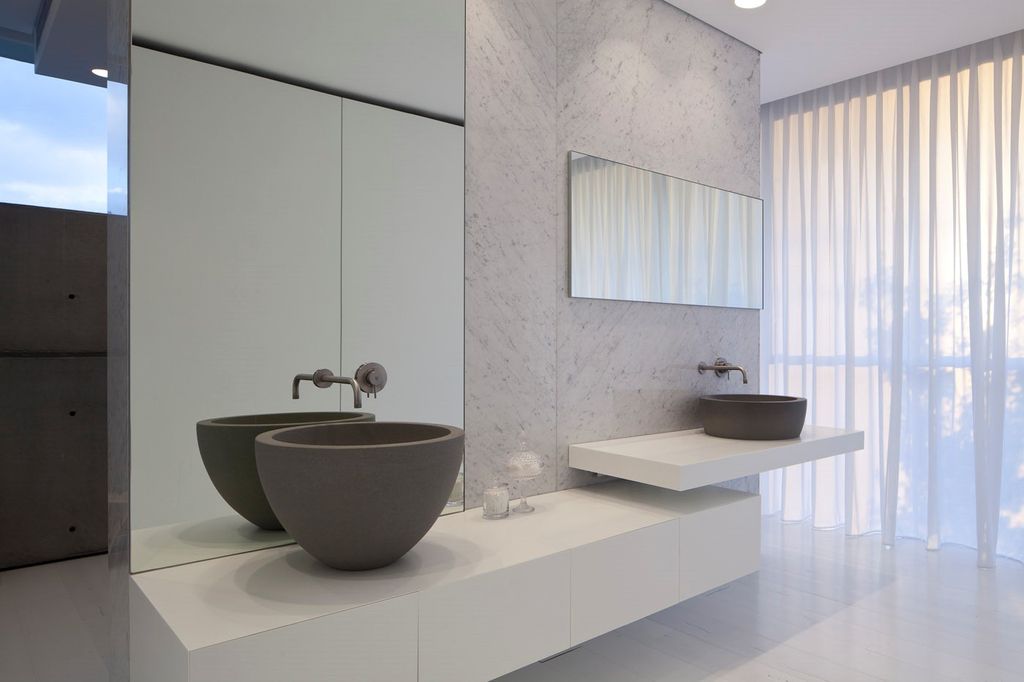 The Ramat Hasharon House Gallery:
Description: A private residence, built between two, central courtyards. A frontal courtyard excavated to a depth of three meters and the second courtyard at the level of the building's ground floor. This topographical interface creates a unique cross section to the building's mass with each part of the building, even the section constructed as a basement, being open to its own courtyard.
Photo credit: Amit Geron| Source: Pitsou Kedem Architects
For more information about this project; please contact the Architecture firm :
– Add: 39 Maze St. Ground Floor Tel-Aviv
– Tel: 03.6204493
– Email: office@pitsou.com
More Tour of Houses in Israel here:
---