DJ Avicii Hollywood Home in Los Angeles was designed by Paul McClean in Modern style offers remarkable luxury and simply breathtaking panoramic views of downtown Los Angeles. This 6-bedroom and 7-bathroom home located on a spectacular lot 0.31 acres with a steep incline above the Sunset Strip with amazing views and wonderful outdoor living spaces including patio, pool, garden and more. This home is truly dream house was built from excellent home design combined by wonderful living room idea, dining room idea, kitchen idea, bedroom idea, bathroom idea, outdoor living idea and other great ideas.
Architecture Design Project Information: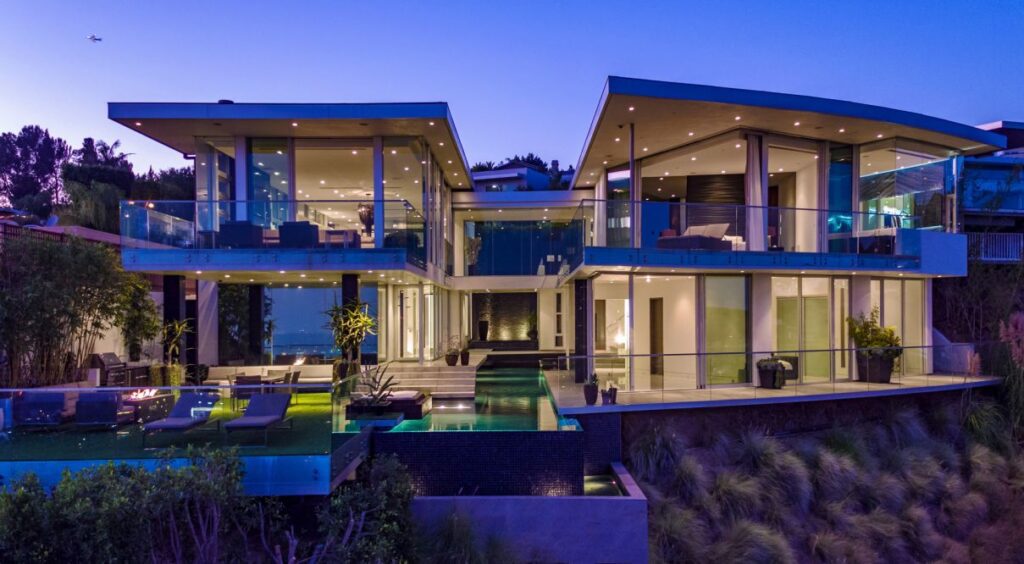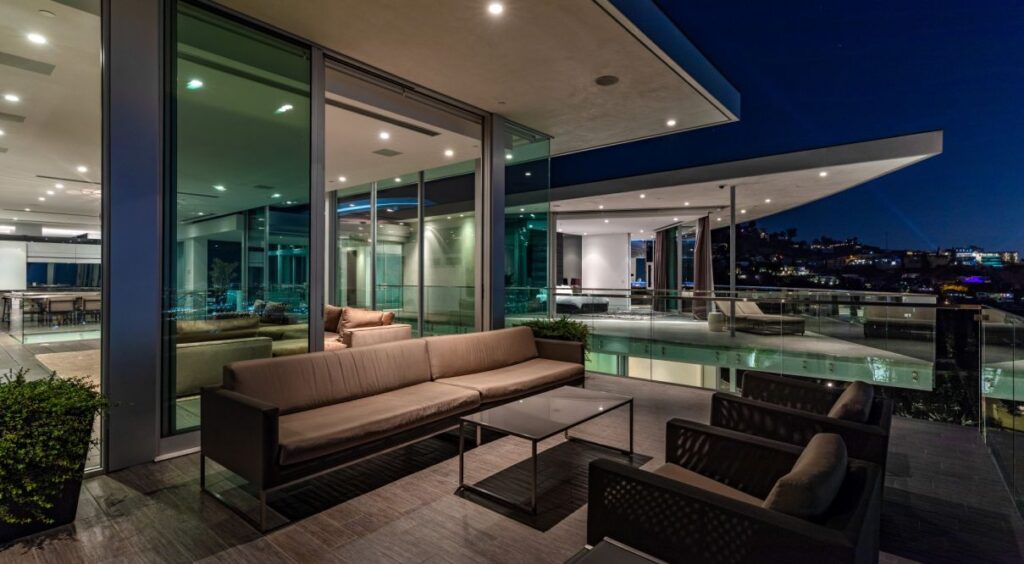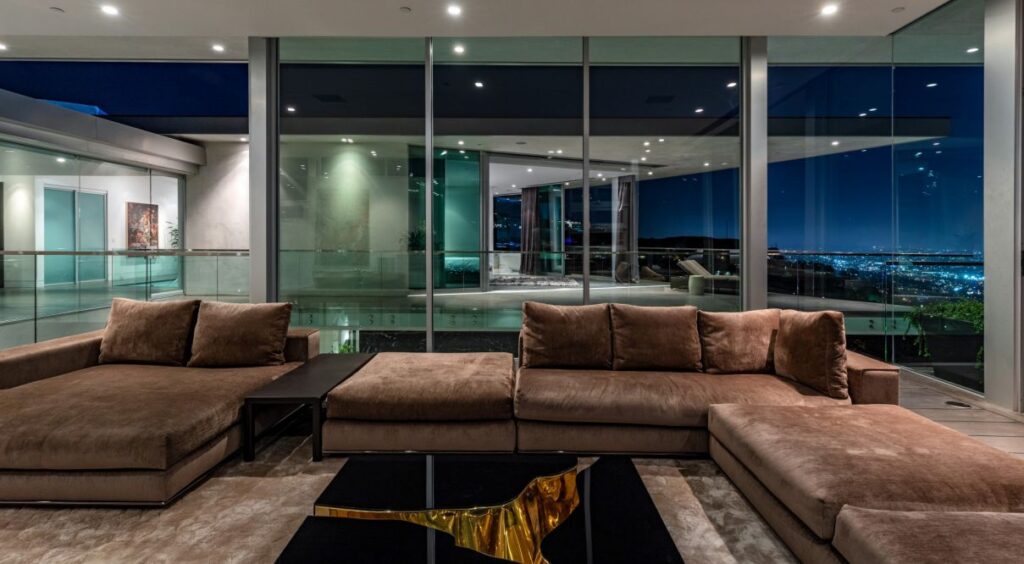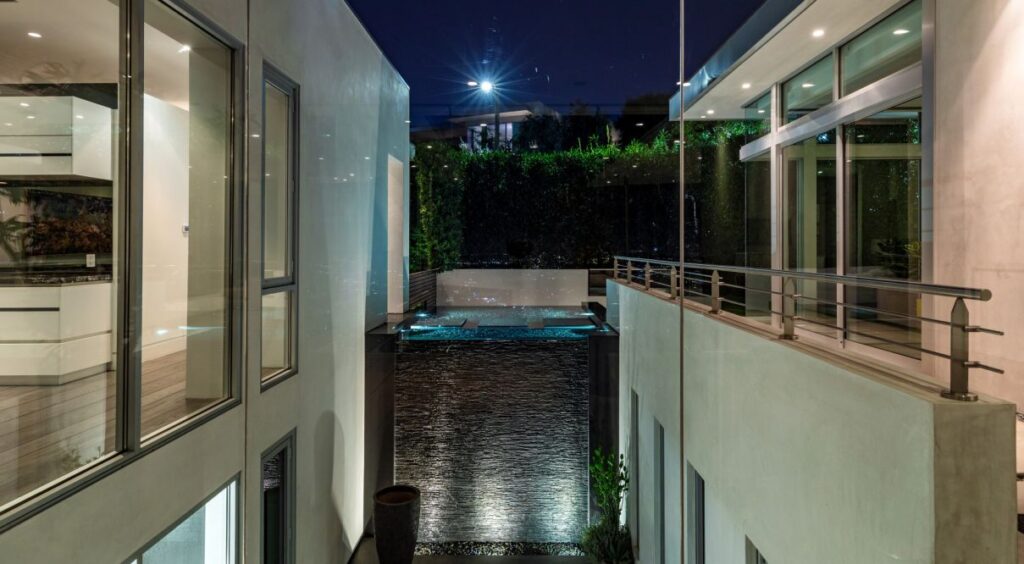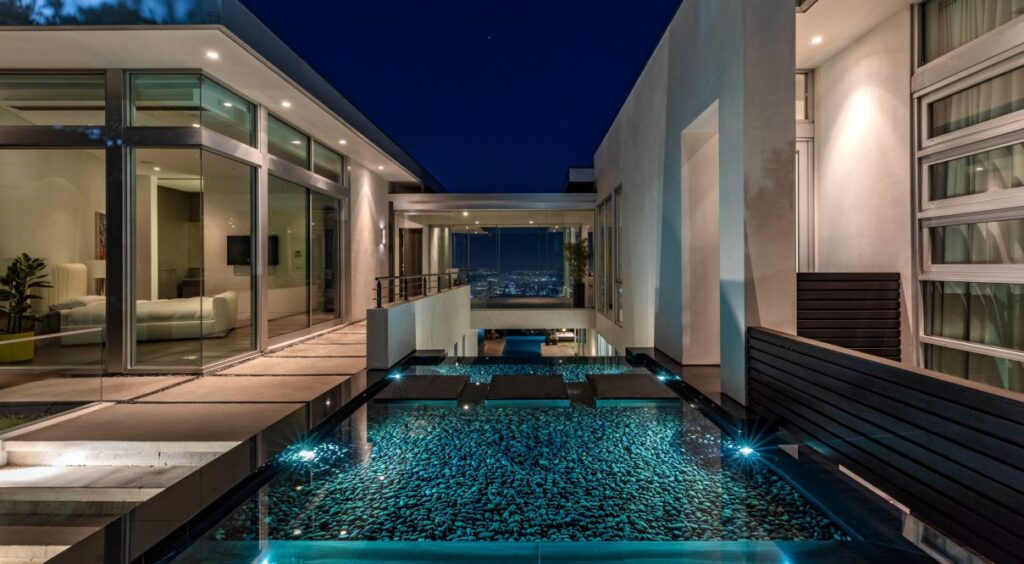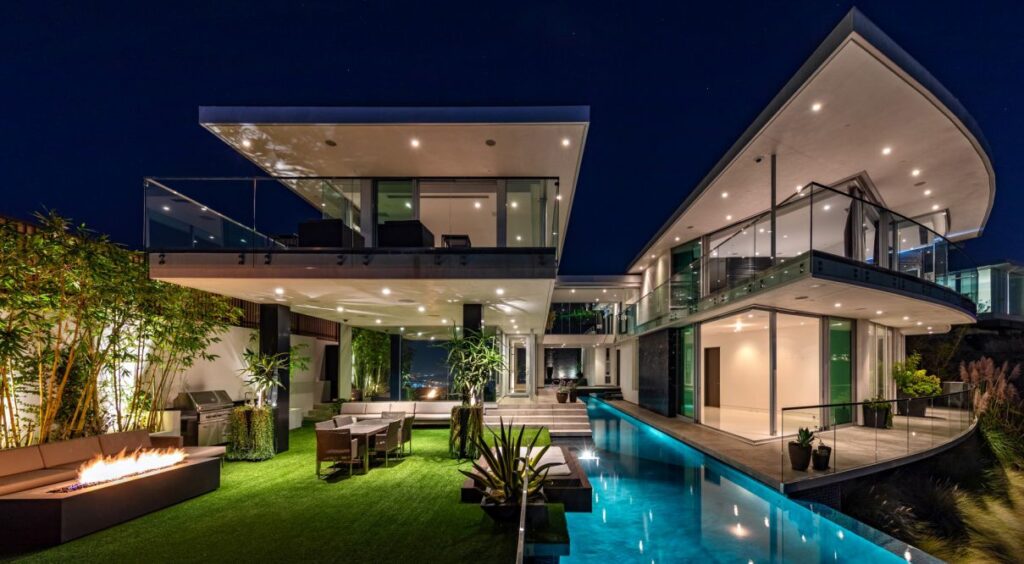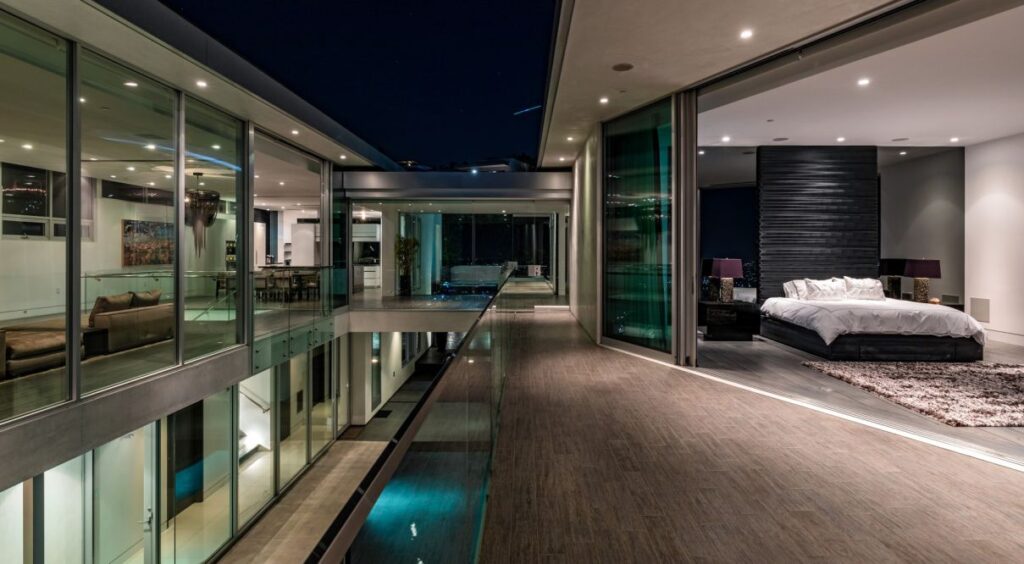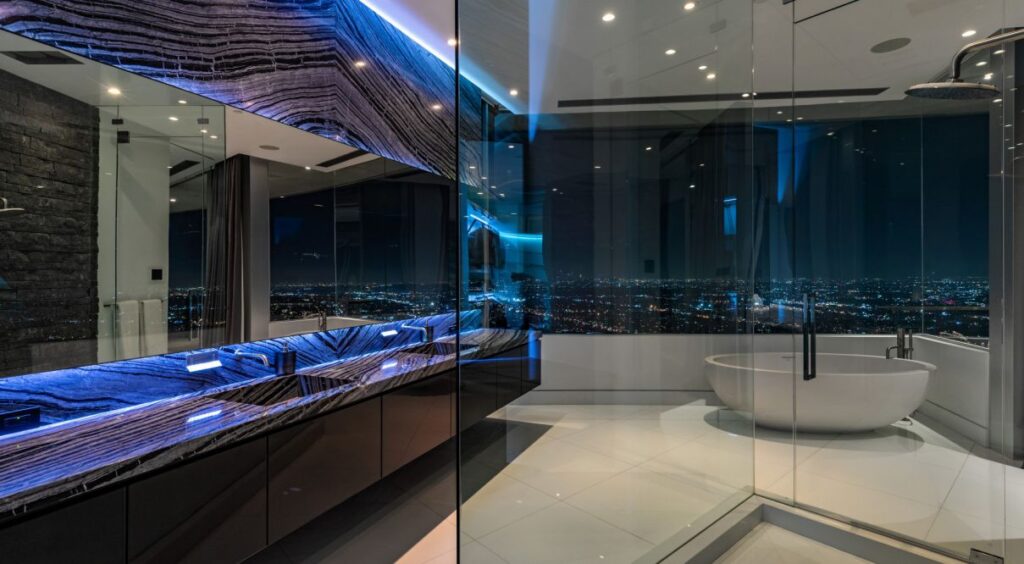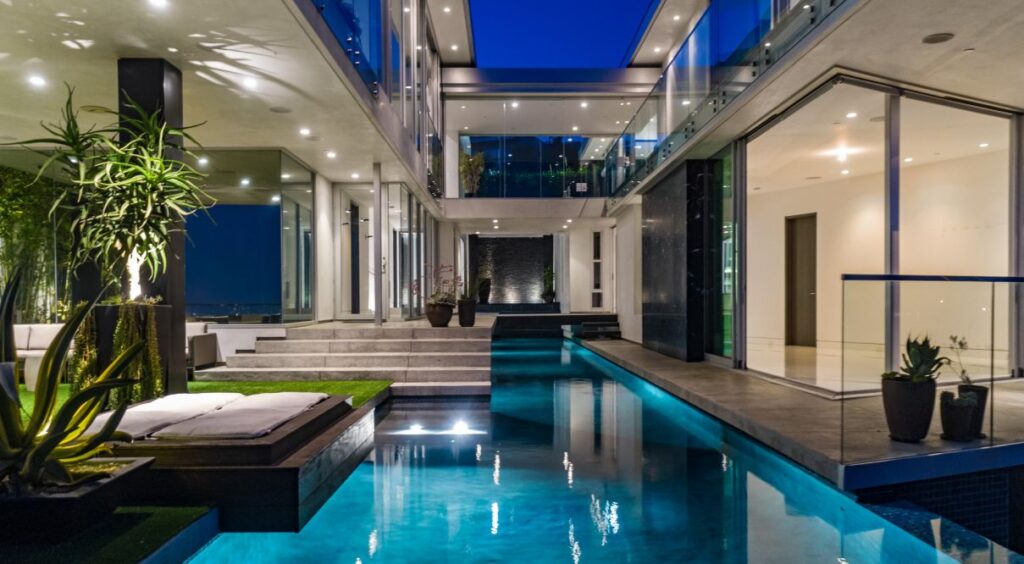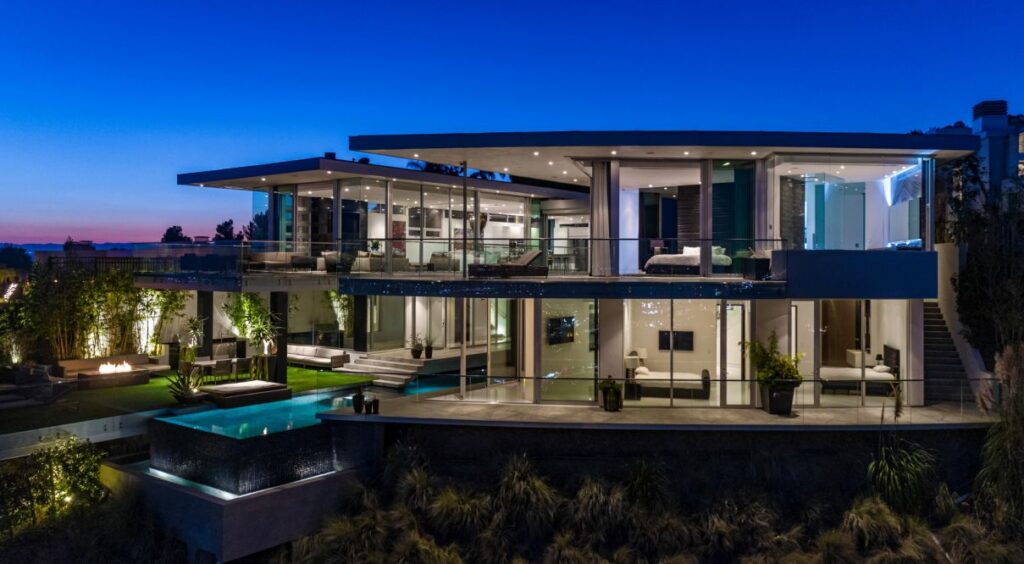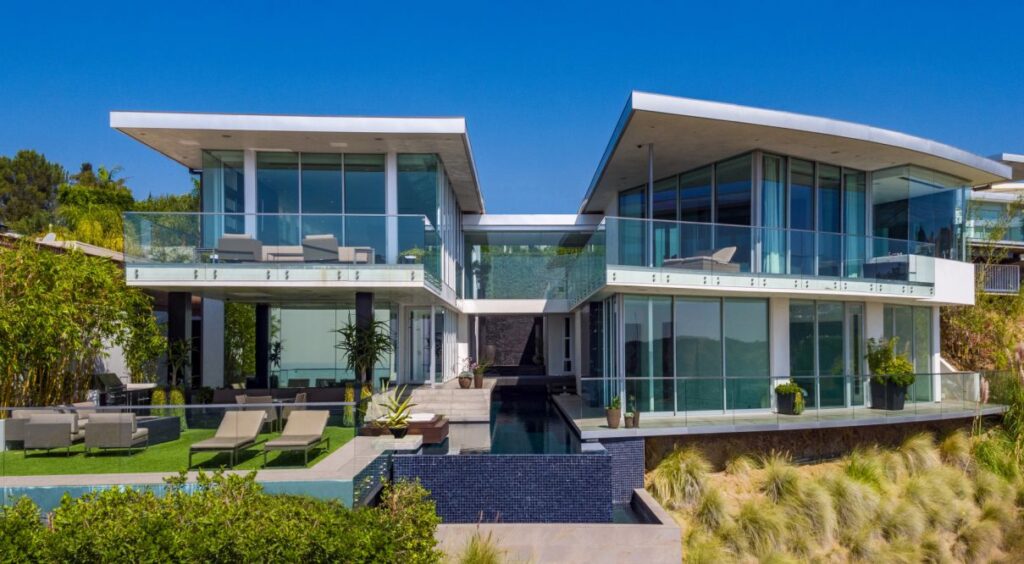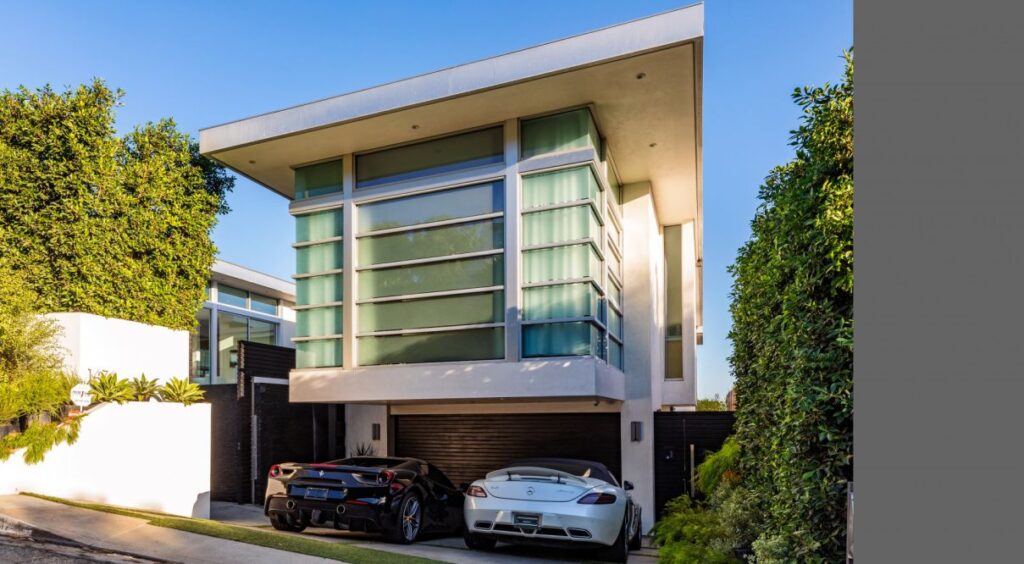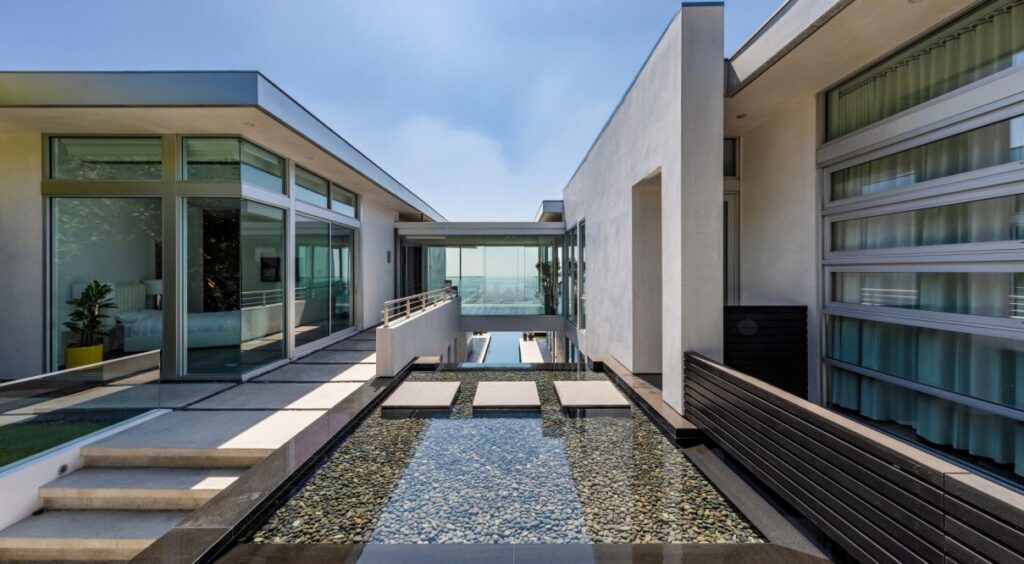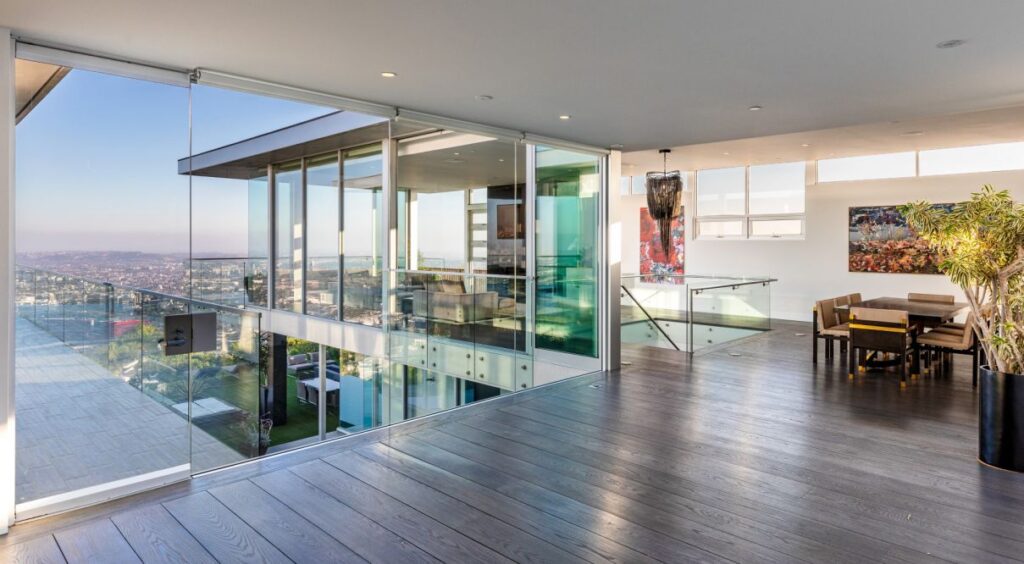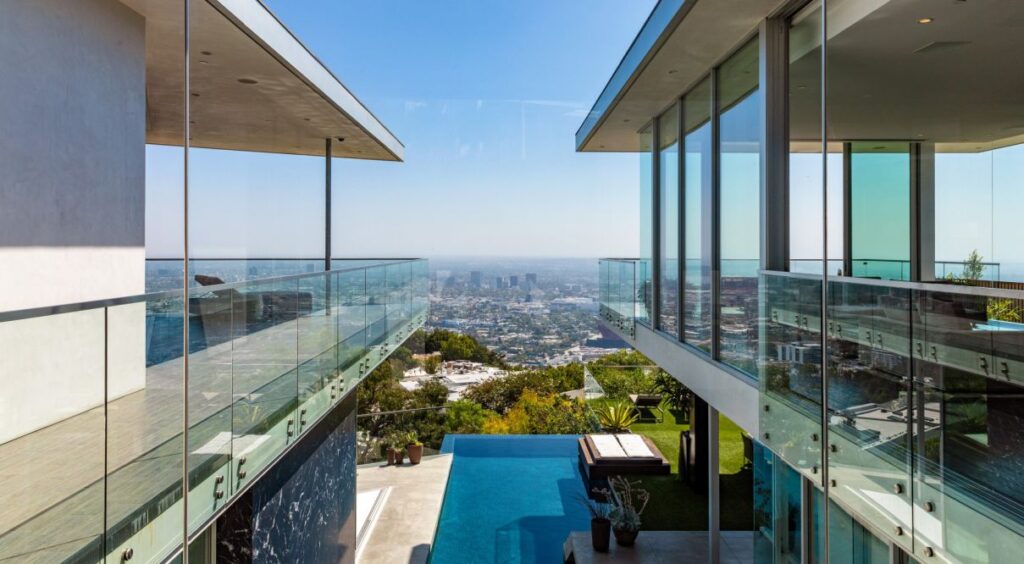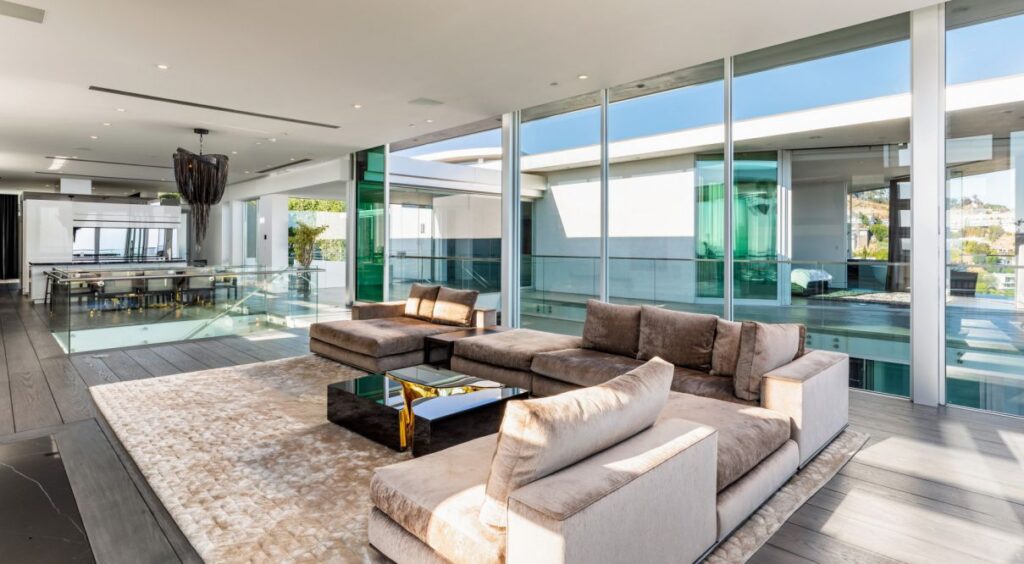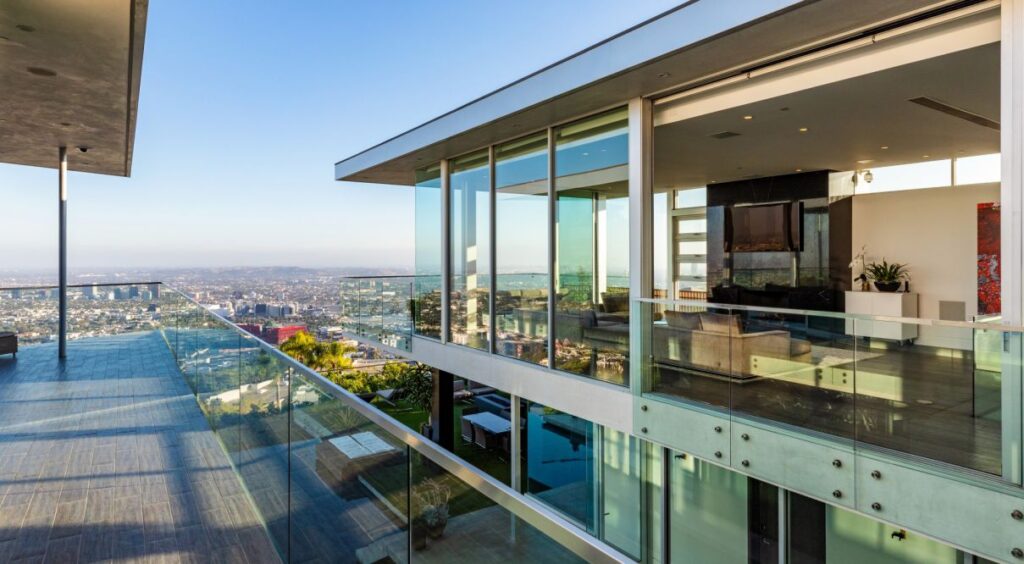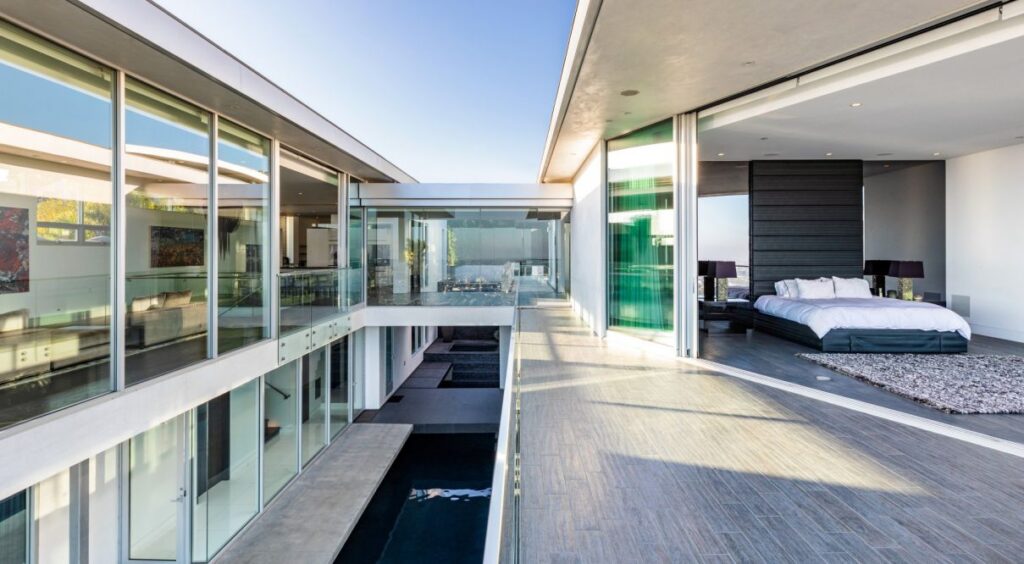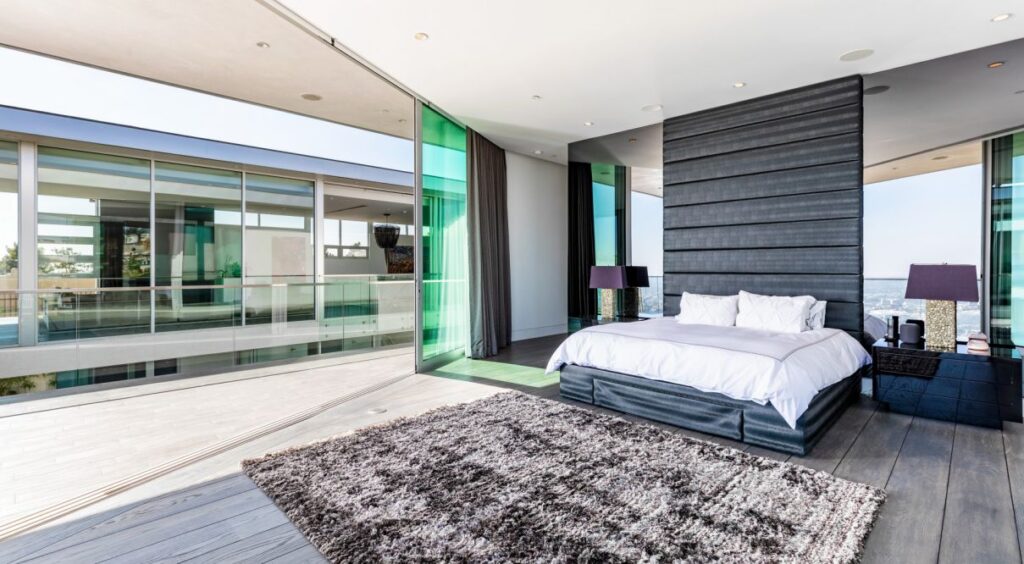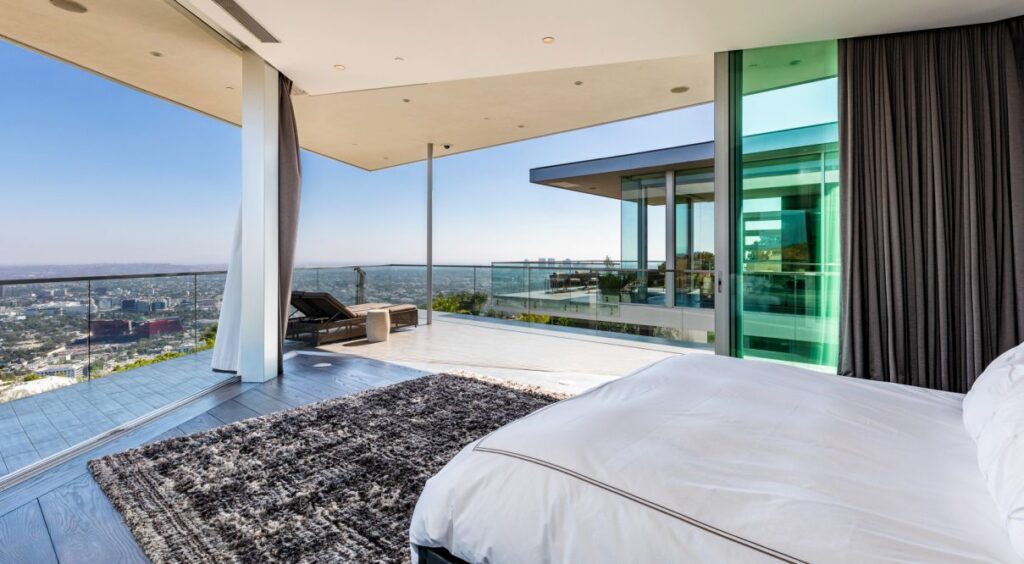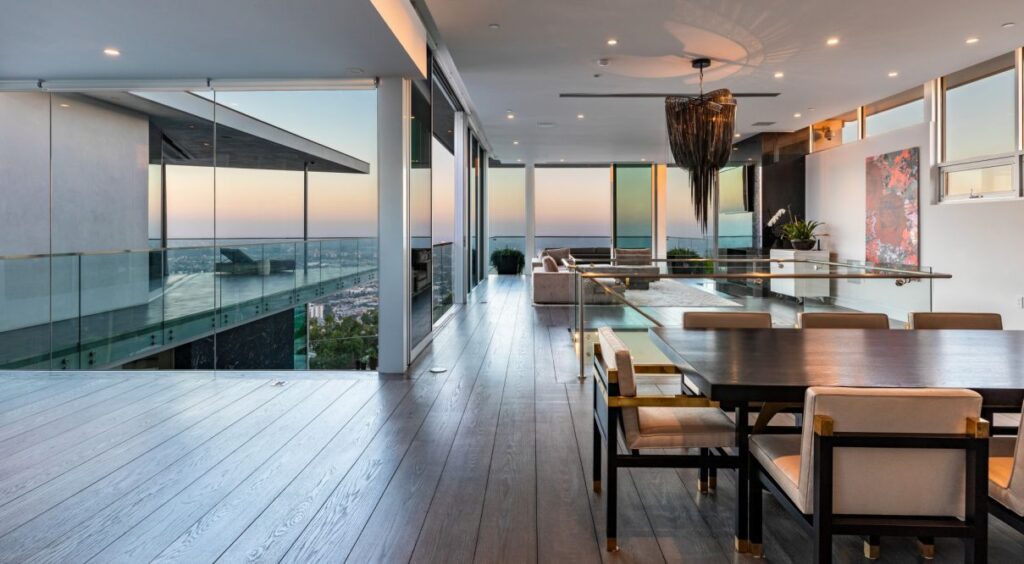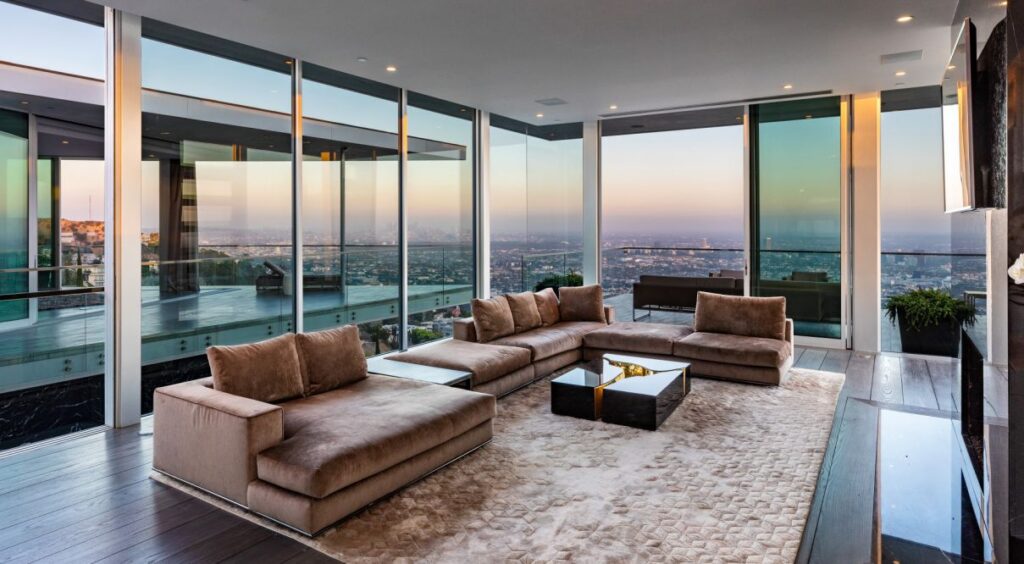 Text by the Architects: This was the first substantial project undertaken by McClean Design in Los Angeles. Set on a 13,357-square-foot lot in the Bird Streets area of the city, a neighborhood often associated with musicians and movie stars. Unusually, this house is bisected by a pool and water feature in response to the client's request for a seventy-five-foot-long pool, a constraint that the architect says he used to imagine the residence as a "canyon, deep and narrow with river running through it." The pool begins with a water wall near the entry and ends with an "infinity drop-off to the city lights beyond" at the opposite side of the site above Sunset Strip. Full height glazing allows residents to take in the view and emphasizes the indoor-outdoor design which takes full advantage of the local climate. The pool also bisects the functions of the house, with the private spaces, including the master bedroom and a study, on one side and the public ones on the other. The entry bridge spans the pool and connects the two wings. A clerestory window marks the main stair, which descends to a secondary bridge over the pool that connects the lower level garage to the guest rooms and media area. There are three guest rooms on the lower level. These bedrooms have openings to the rear garden and the pool. The lower level also has an outdoor terrace and lounging area. The plan for the 7,000-square-foot residence was the result of close collaboration with the original client. The house was sold and extensively remodeled by McClean Design in 2016 at the request of the new owner, Tim Bergling, known under the stage name Avicii. The remodeling included the addition of a recording studio and accessory spaces on the lower level, created by reclaiming part of the existing four-car garage. The reworking of the house also included extensive changes to the finishes. The overall design can be described as crisp and comfortable, with clearly defined edges and surfaces. The material palette includes Negro Marquina marble and Alcazar Portico slate on exterior walls; the same marble was used on interior walls. Floors are in oak plank and Super Thassos (white glass). The house is shielded from the street by dense vegetation, assuring the privacy of the owner.
Photo: Simon Berlyn | Source: McClean Design
For more information about this project, please contact the Architecture firm :
– Add: 190 S. Glassell St. #203Orange, CA
– Tel: 714.505.0556
– Email: [email protected]