Architecture Design of Inside Outside House
Description About The Project
Inside Outside House designed by David Coleman Architecture that nestled into a stand of mature cedar trees. Indeed, by the talent, the architect brings the house which fulfilled by the natural light and harmonious with the nature, to adapt the owner's desire. Besides, this house makes connection between inside and outside space in a sinuous whole.
Approach the house from the East, entering the first of three "outside rooms", the Auto-court. This space doubles as a sports court and is often strewn with badminton equipment, bikes, and family toys. Besides, the third outside room, the terrace-court, is an extension of the living area. Facing West, this space used for seasonal dining and evening campfires, the final destination of a sinuous path.
On the other hand, materials and details designed to minimize visual noise and strengthen the calming quality of the site. Geothermal heat, super insulation, passive solar with thermal mass, and wide overhangs reduce heating and cooling loads.
The Architecture Design Project Information: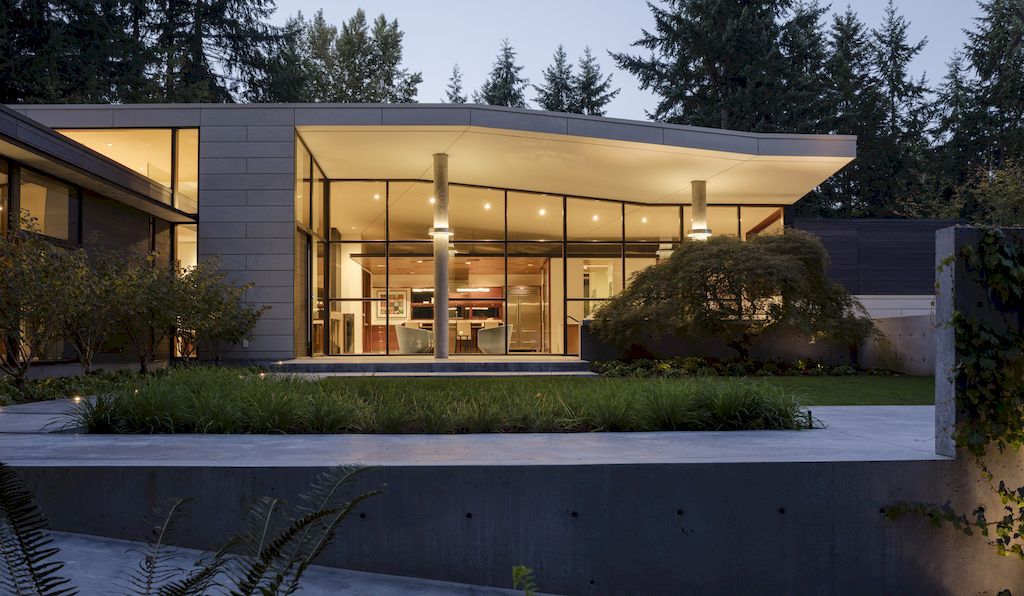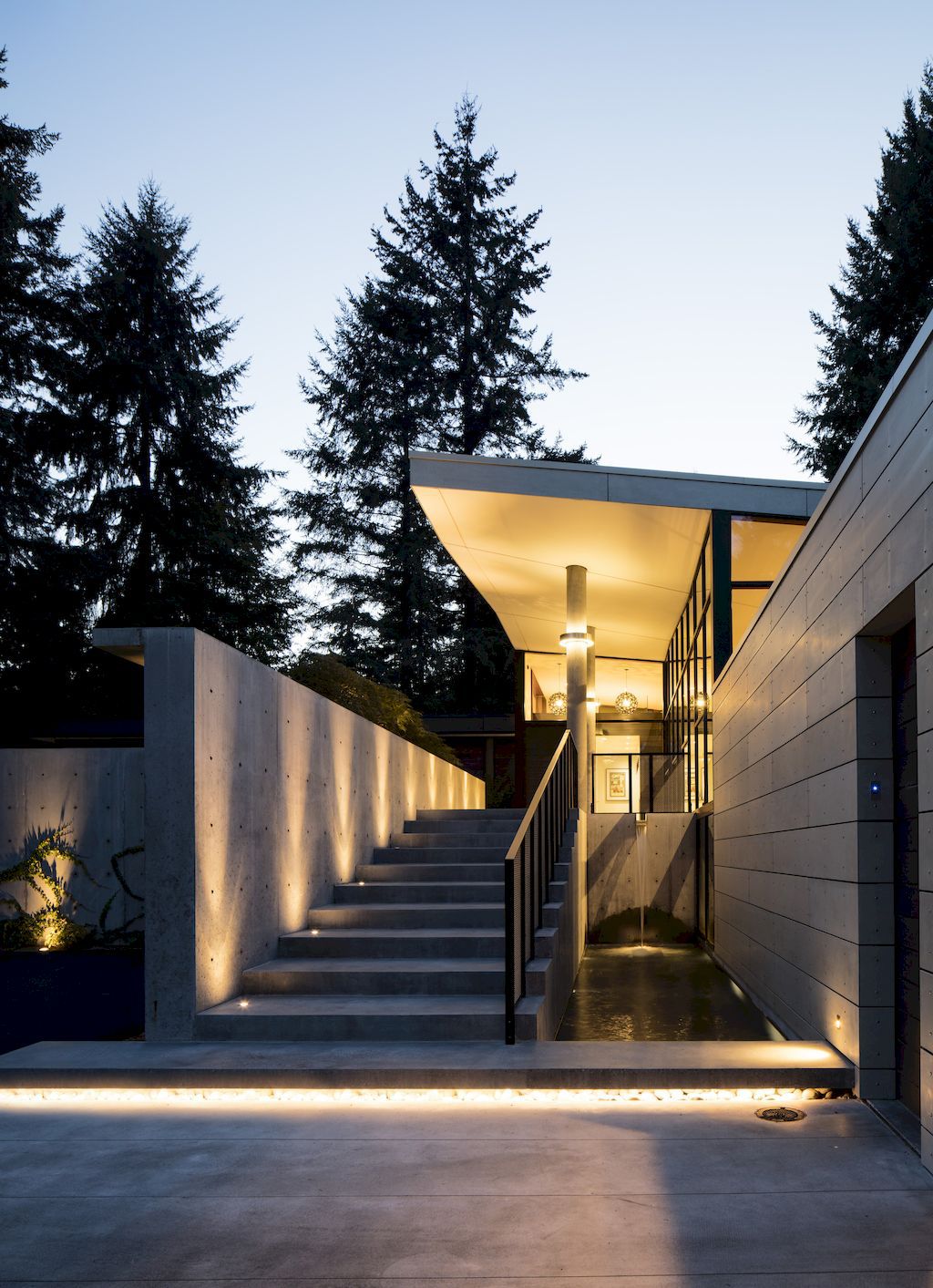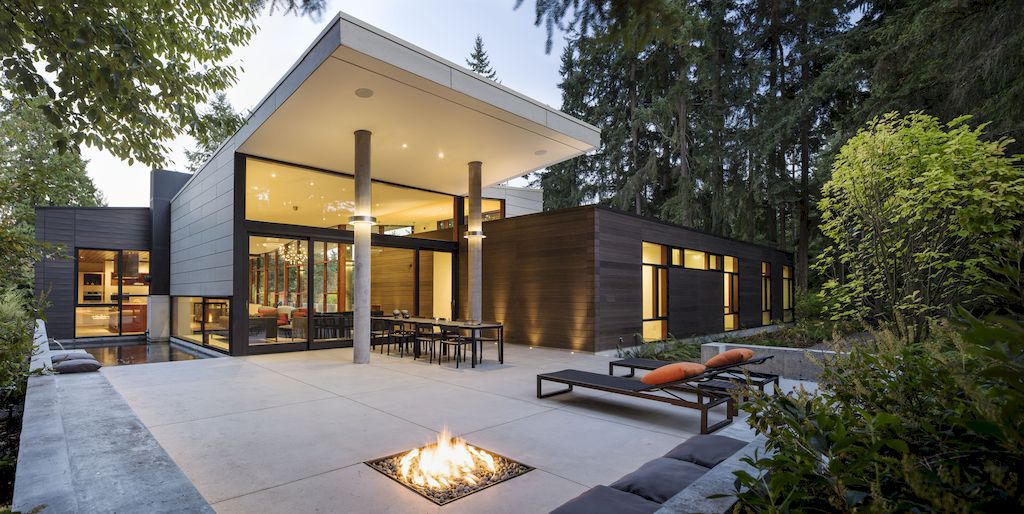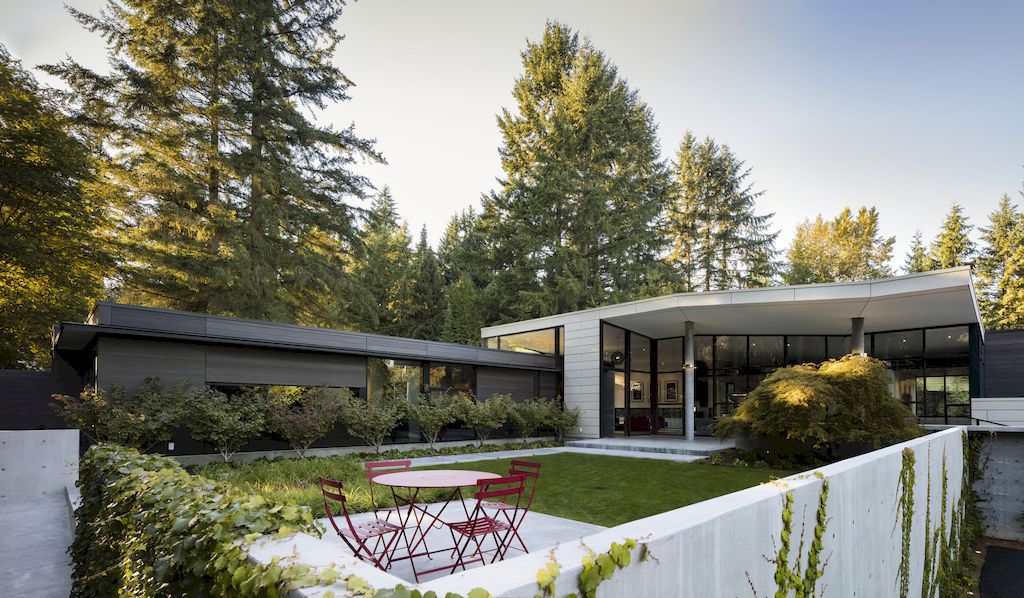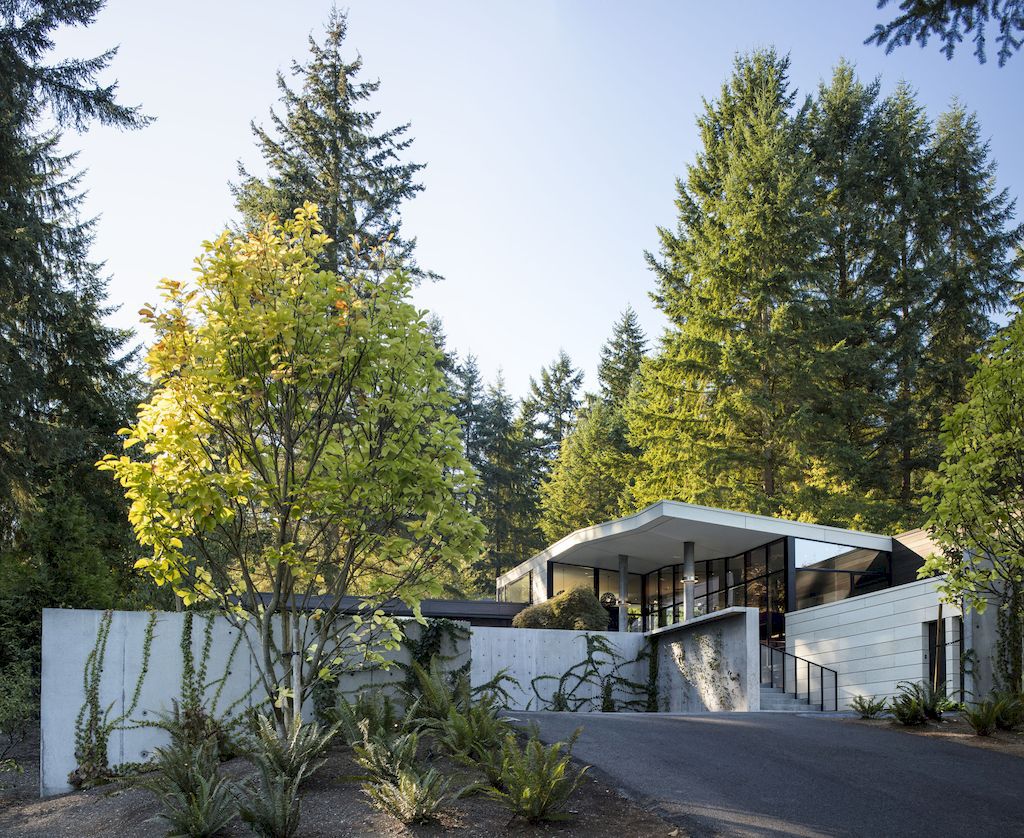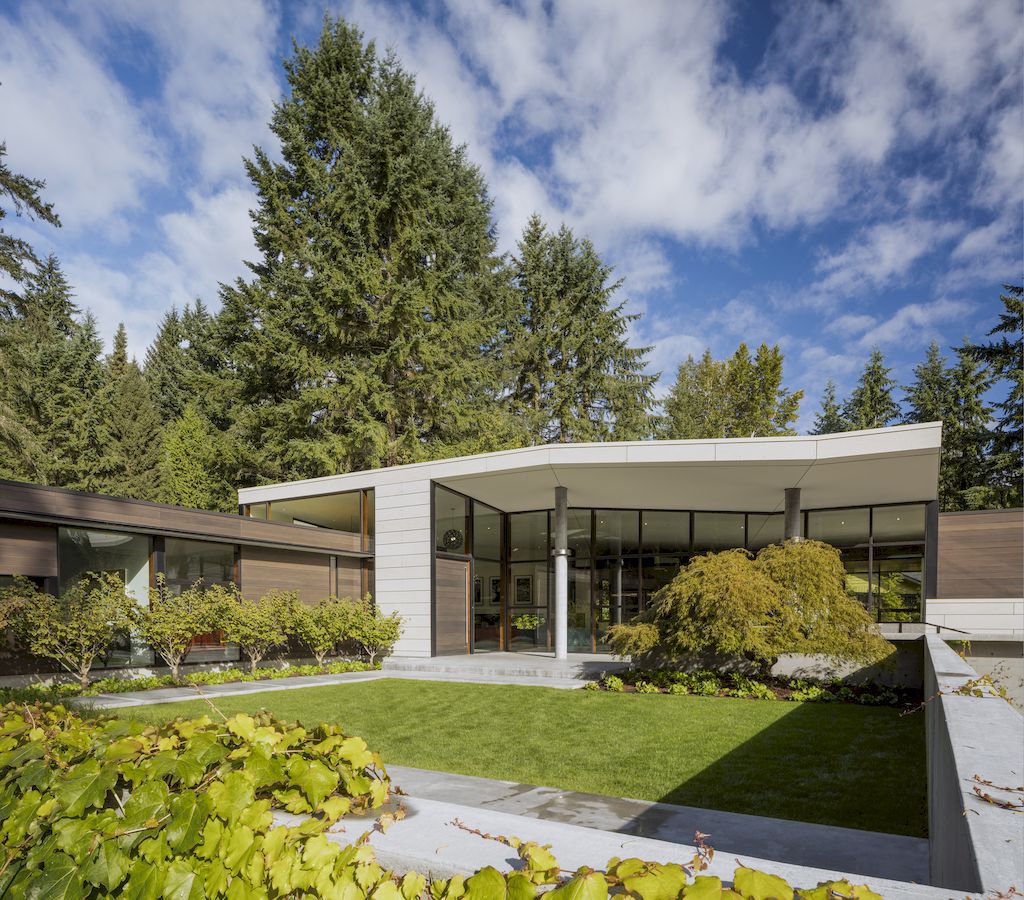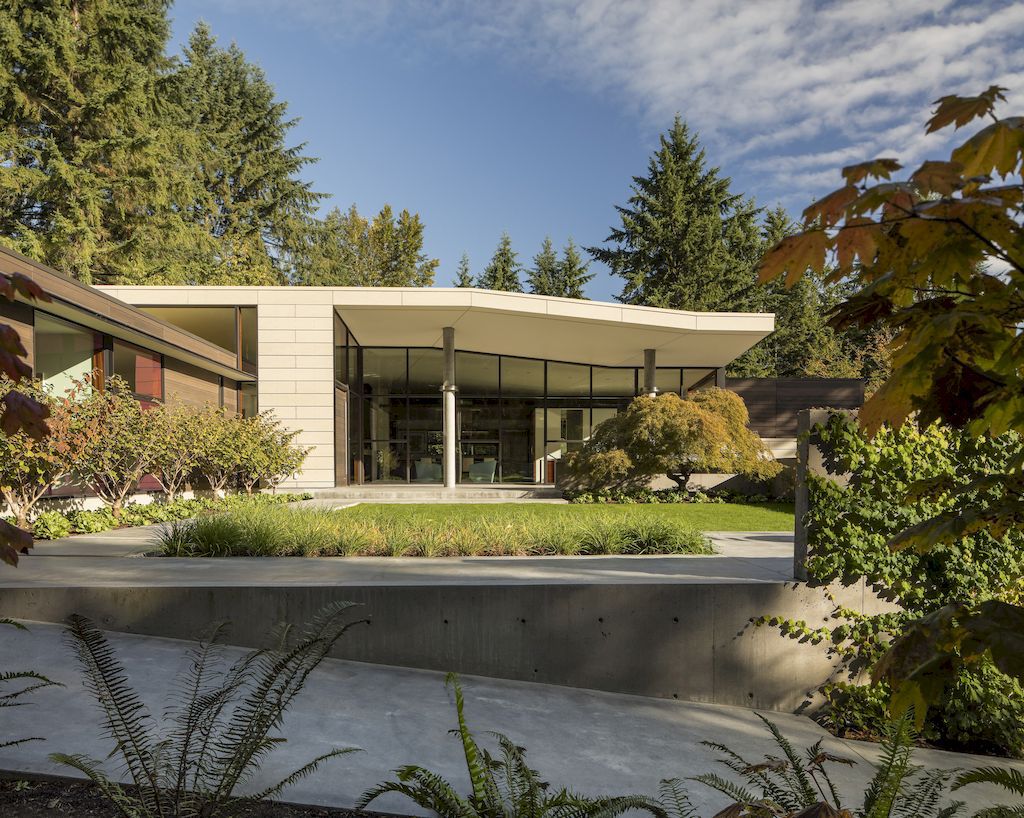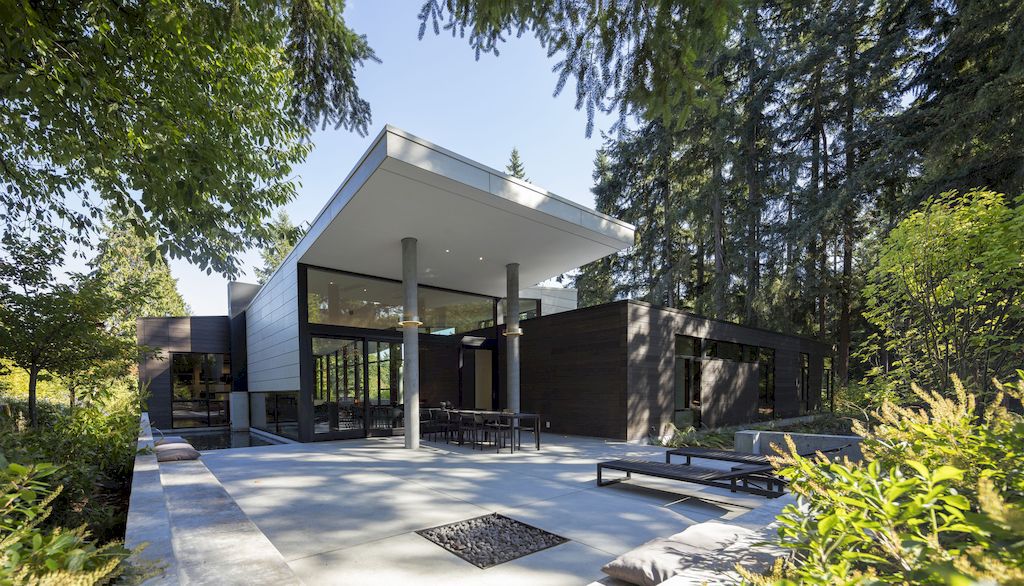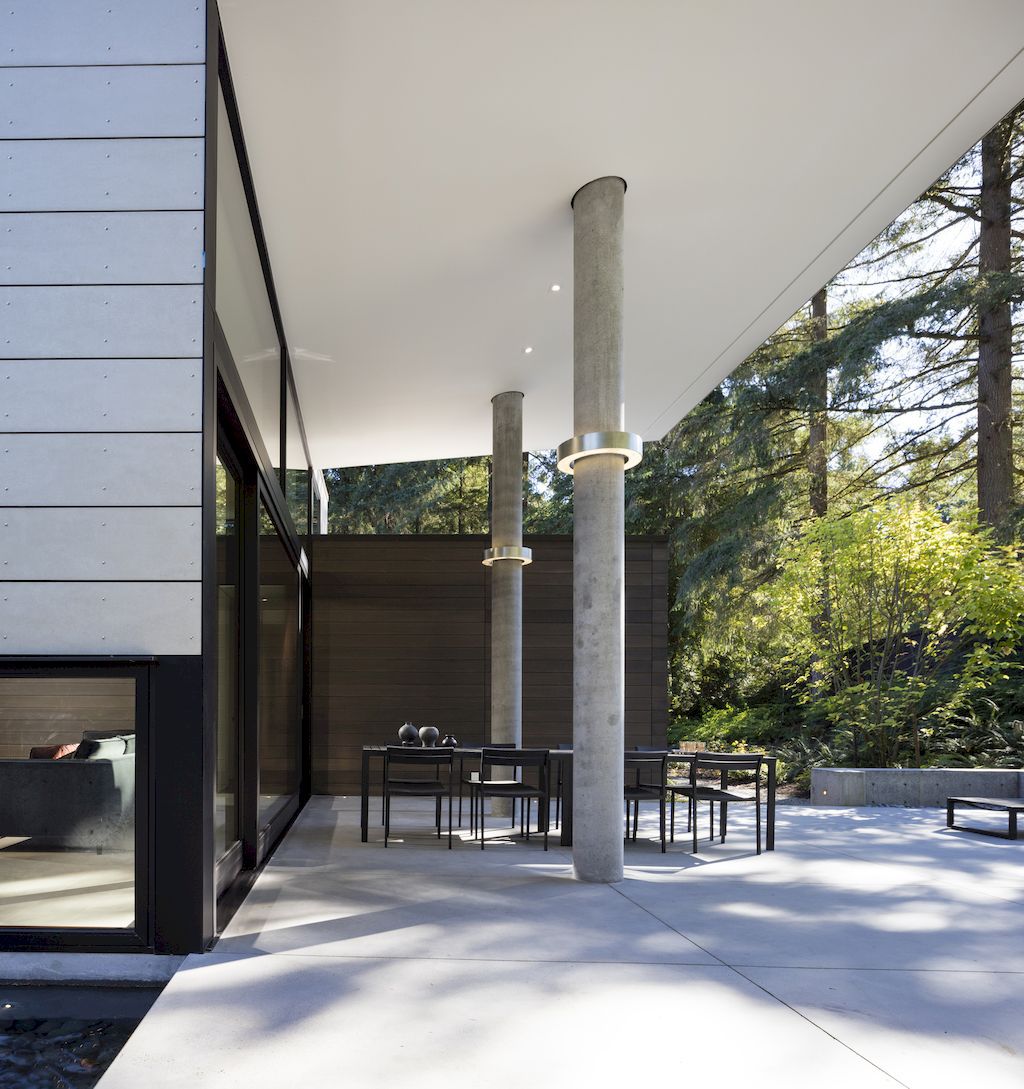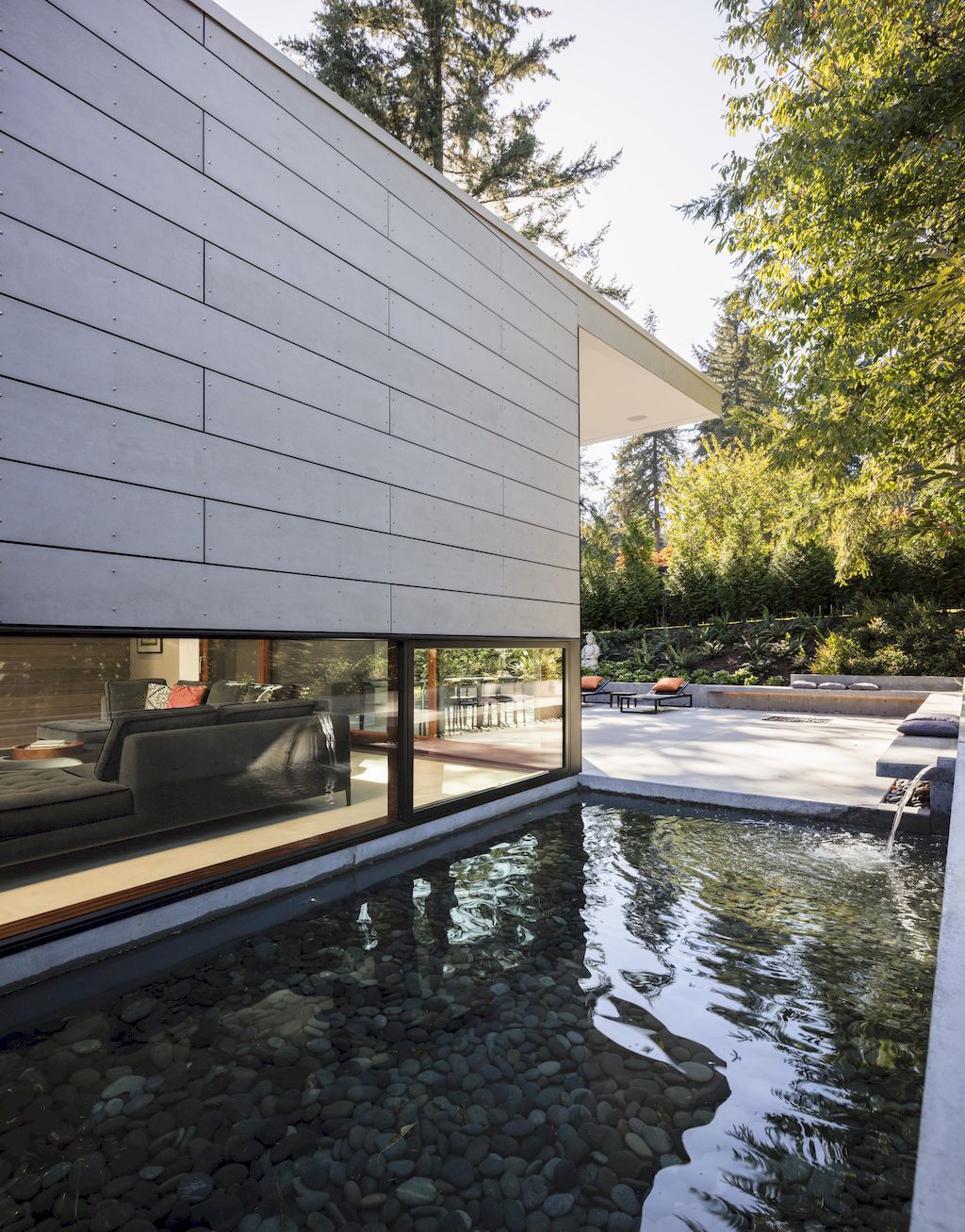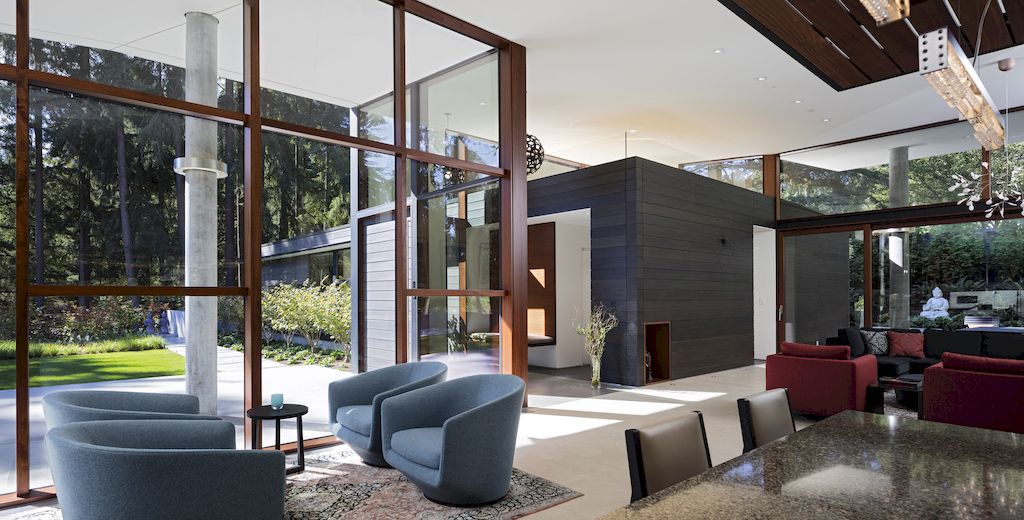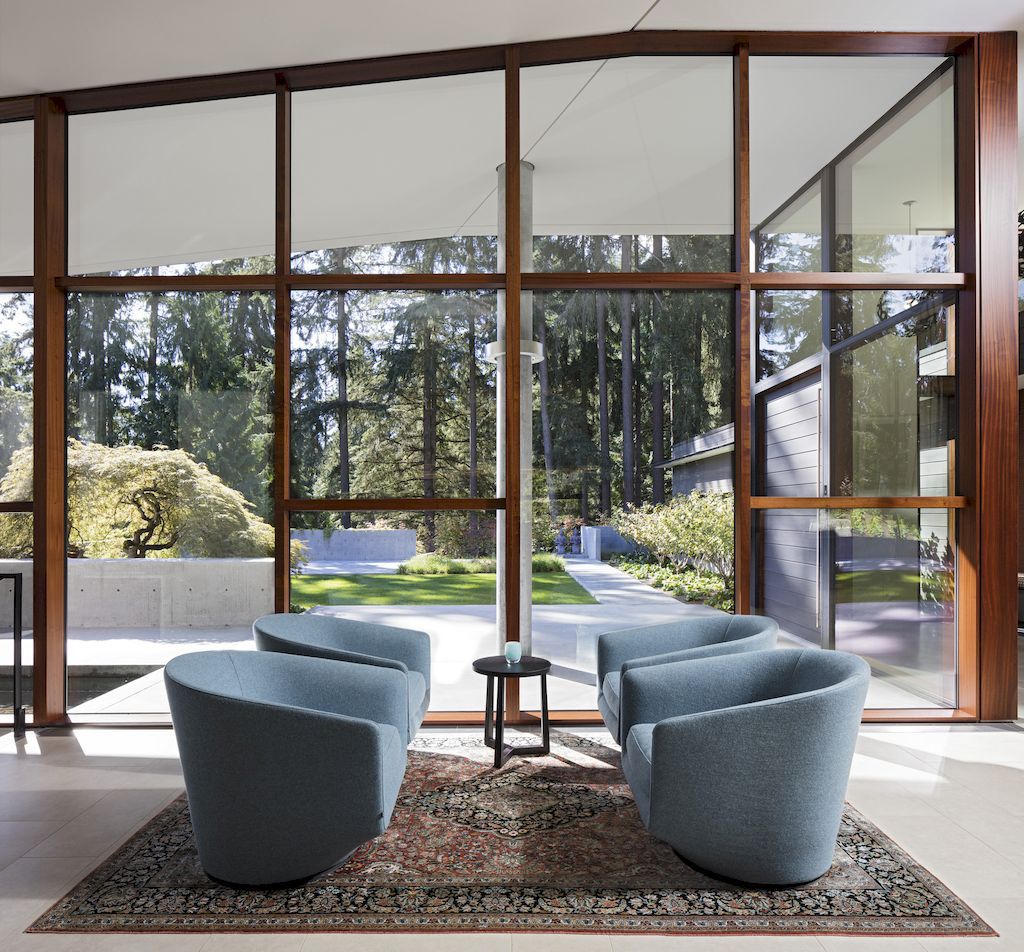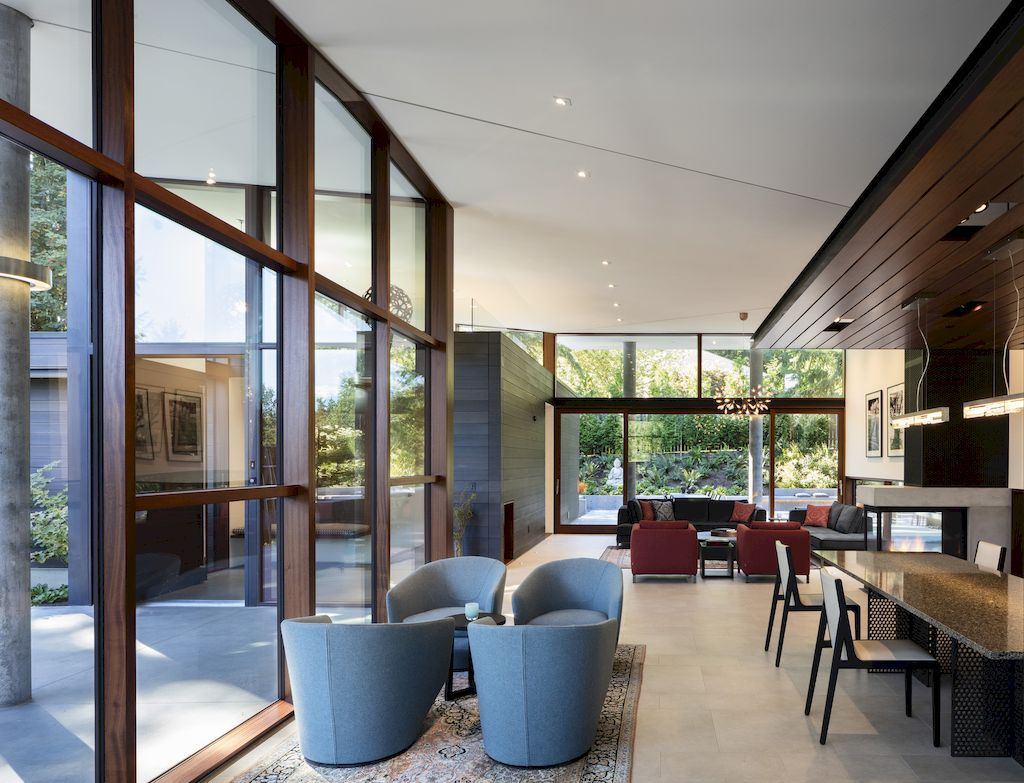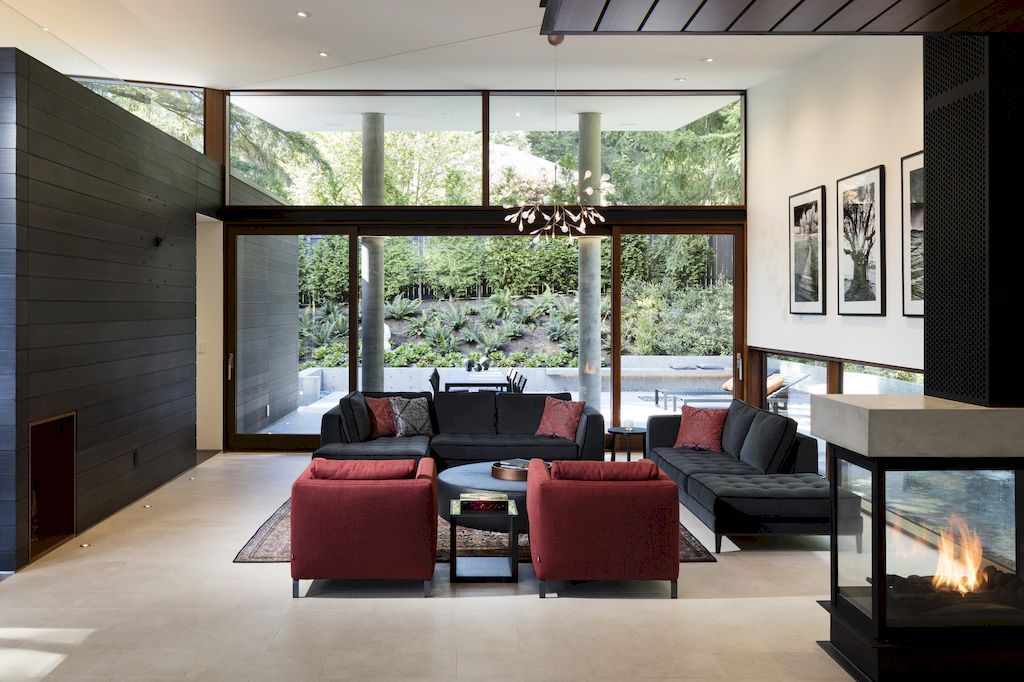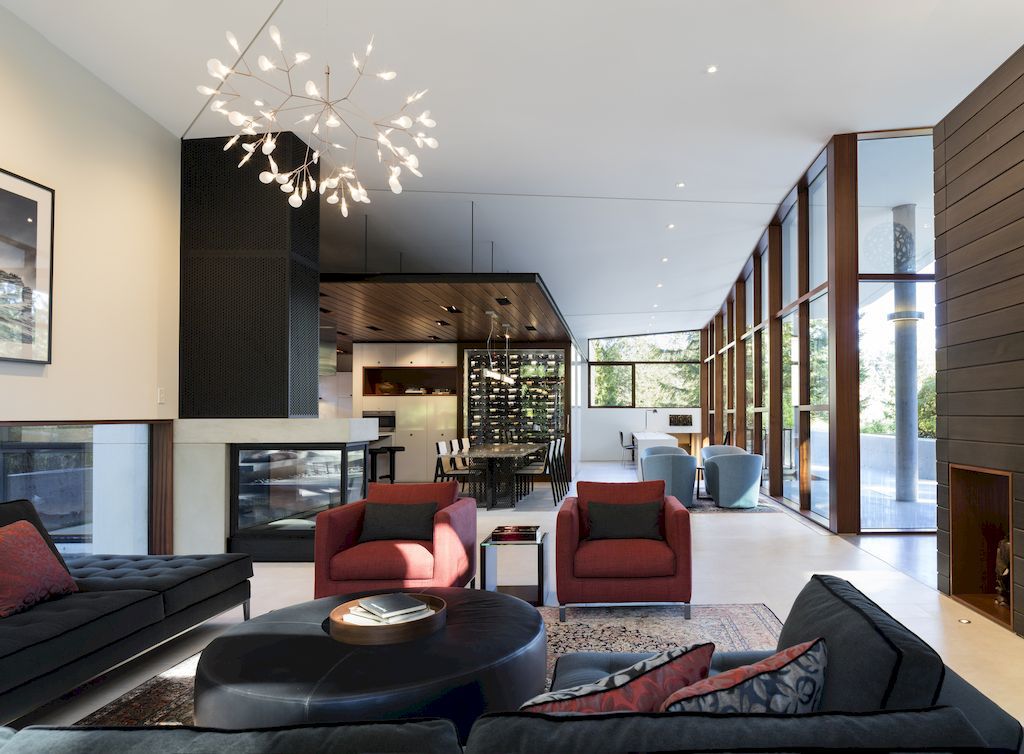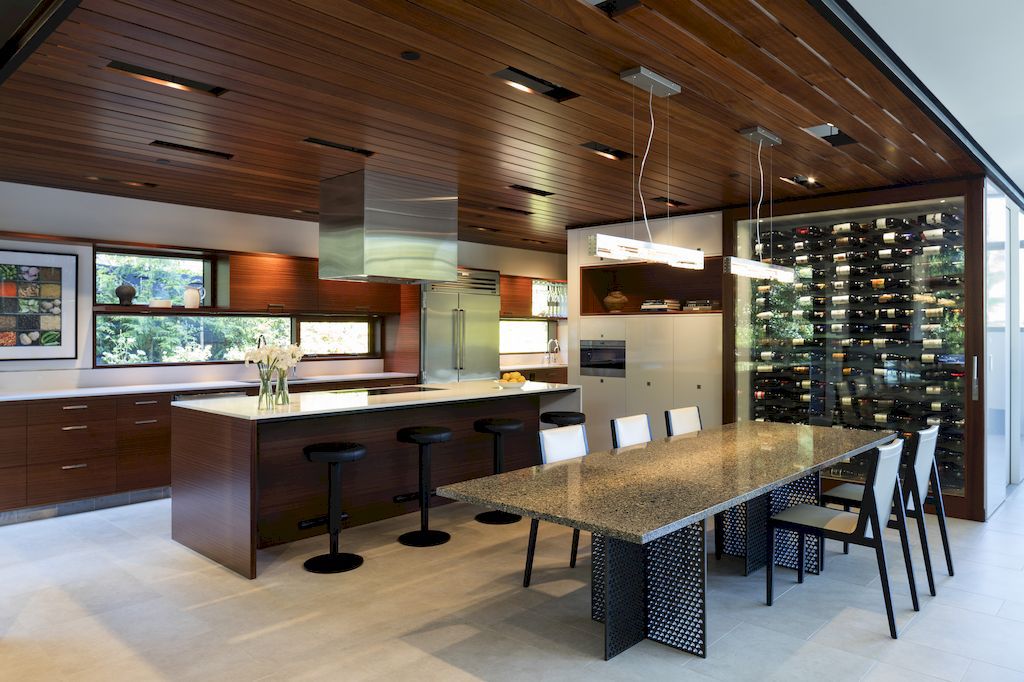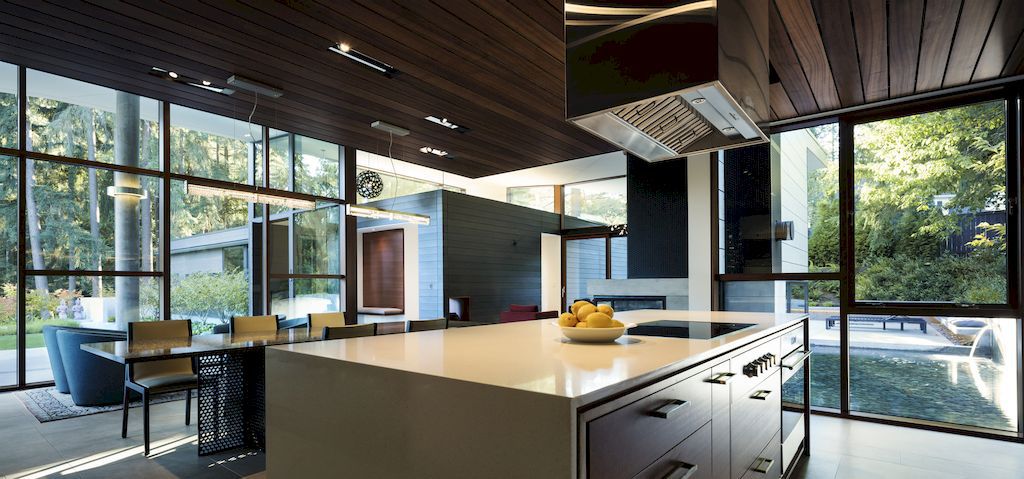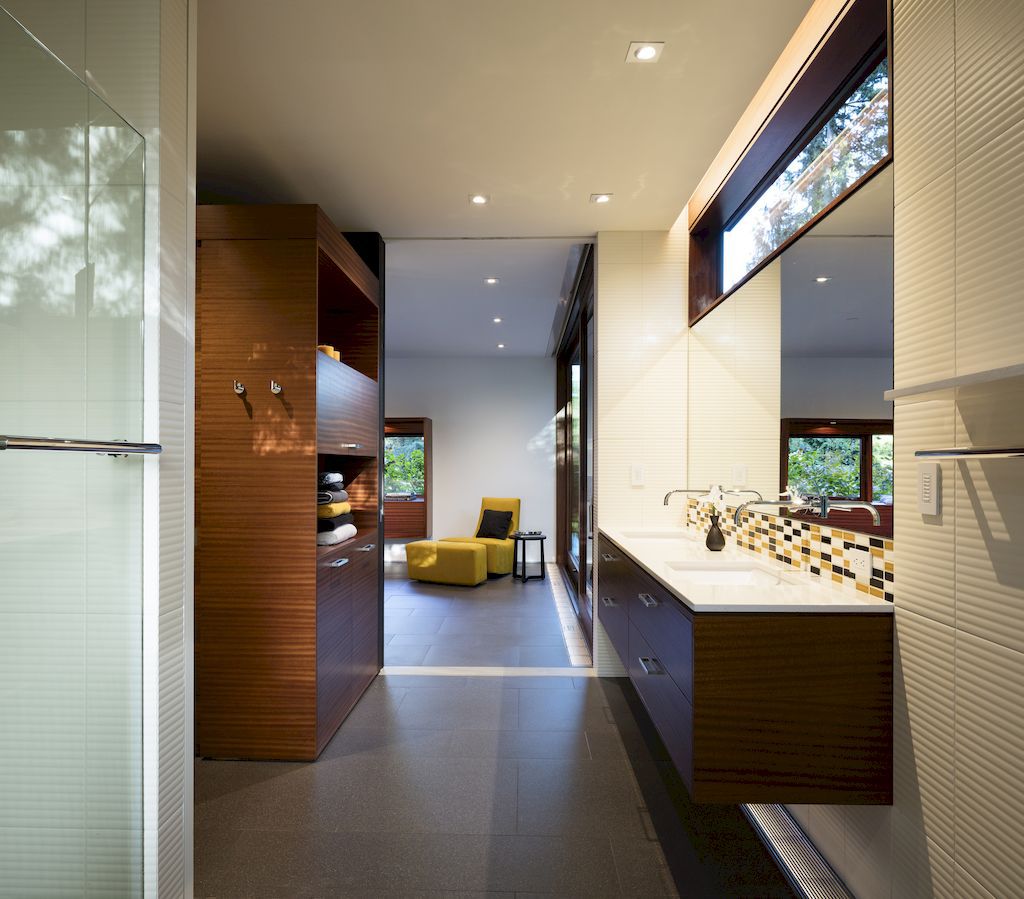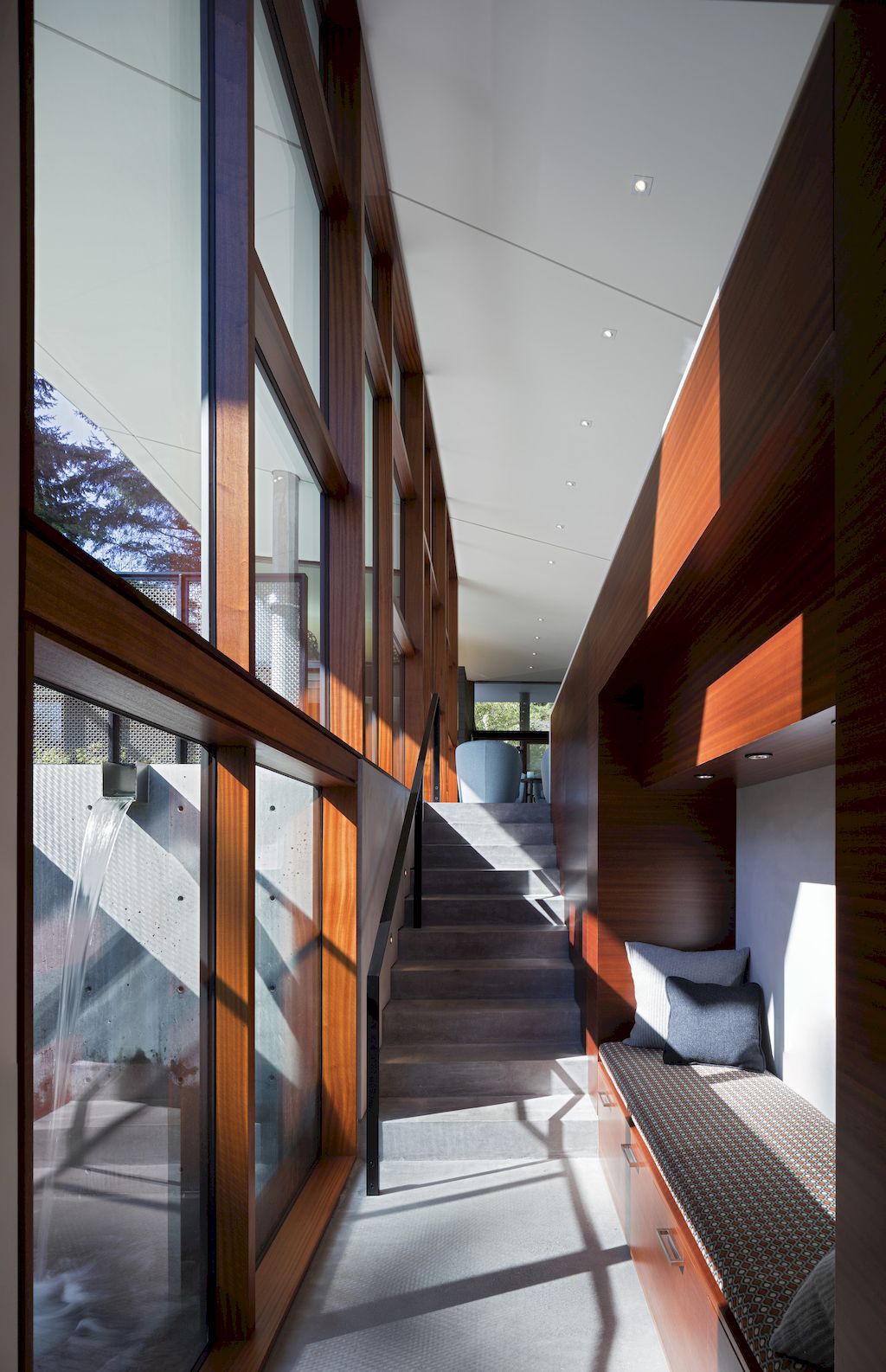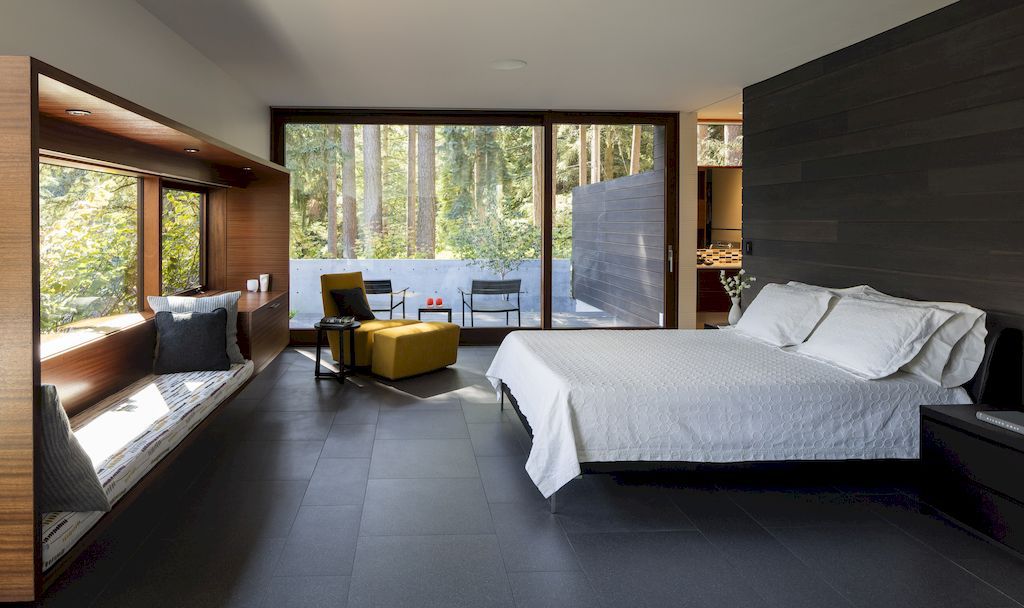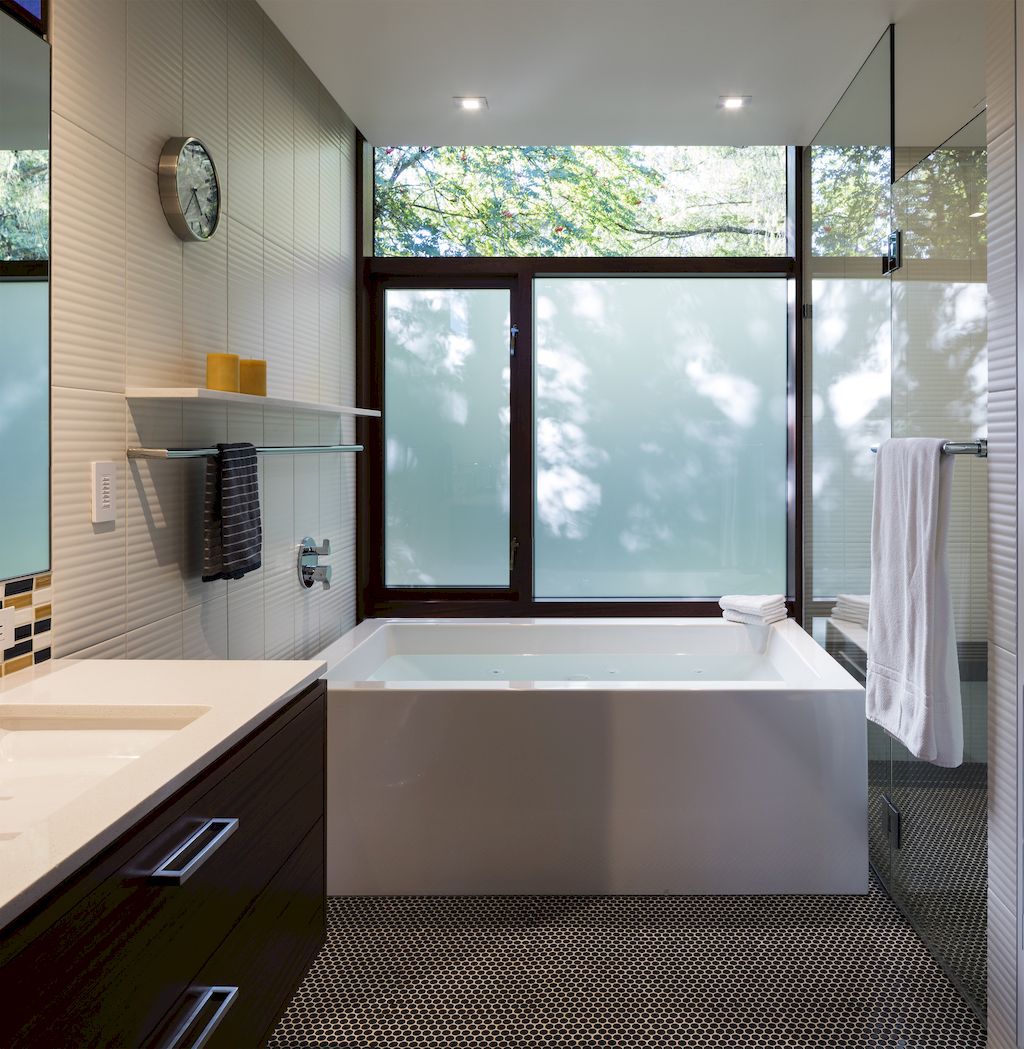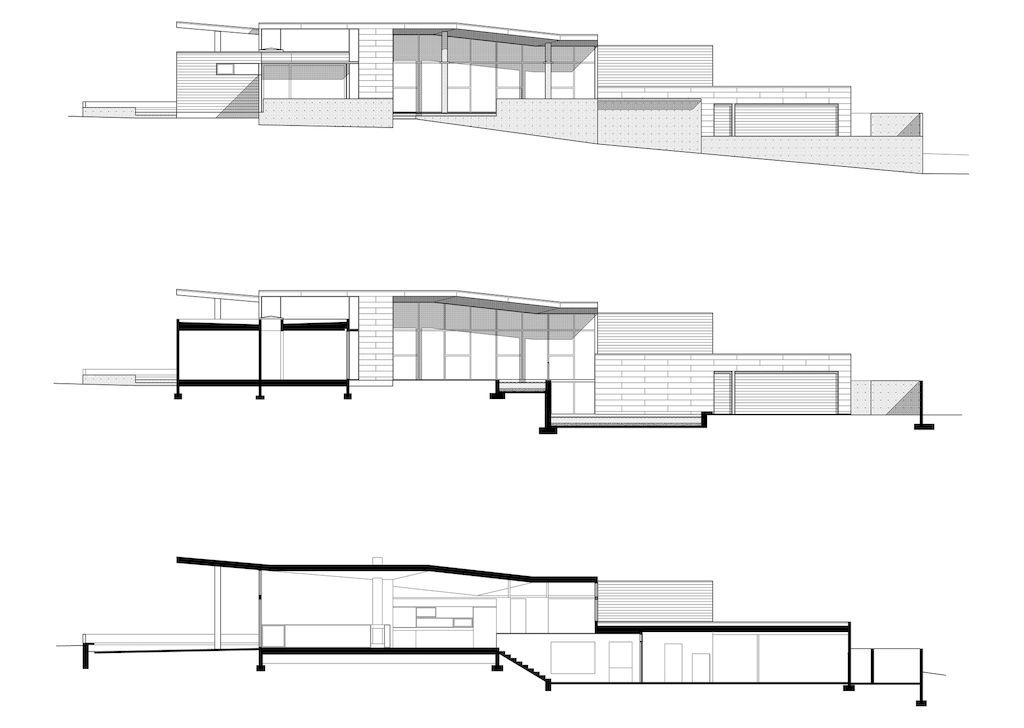 The Inside Outside House Gallery:
Text by the Architects: Located a stone's throw from the region's technology center, this house is nestled into a stand of mature cedar trees. Our client wanted a house that had abundant natural light and a strong connection to the land. To accomplish that, we pushed the building back away from the street, freeing up a large outdoor area, then organized the interior into two wings – living and sleeping. We then developed a series of courtyards that terrace up the site and through the building, linking inside and outside space in a sinuous whole.
Photo credit: Paul Warchol | Source: David Coleman Architecture
For more information about this project; please contact the Architecture firm :
– Add: 202 N 36th St, Seattle, WA 98103, United States
– Tel: +1 206-443-5626
– Email: [email protected]
More Houses in United States here:
---