Date of Publishing:
The White Gallery House designed by Pitsou Kedem Architects is an impressive project with this 700mq family home completed in 2014. This home situated in a white box with large windows as decorative elements. Also, a large living spaces open space that seems a lot like an art gallery. The vertical cross section slices through the building's three floors, creating a central wall the entire height of the home. They open like geometric slashes connecting the house to its surroundings, to the garden and to the long and narrow swimming pool that stems from inside the house.
Especially, the openings make it possible to look out into the surrounding environment from inside, or look into the house from outside. It allows natural light to penetrate the structure. Or artificial lighting to seep out into the surroundings during the hours of darkness. These vertical openings also serve as a reminder of a modern stilt house when seeing them from the outside through the surrounding trees. Besides being a great home with combination of living room idea, dining room idea, kitchen idea, bedroom idea and bathroom idea, this home also provides its residents with the sensation that they are living in a space typical of an art gallery.
The Architecture Design Project Information: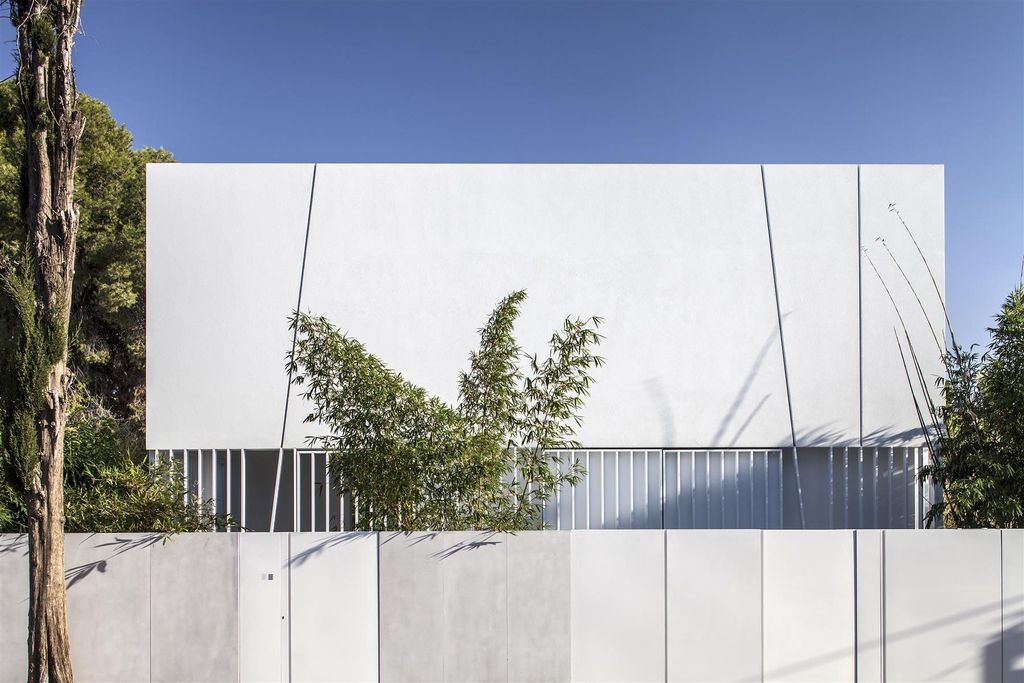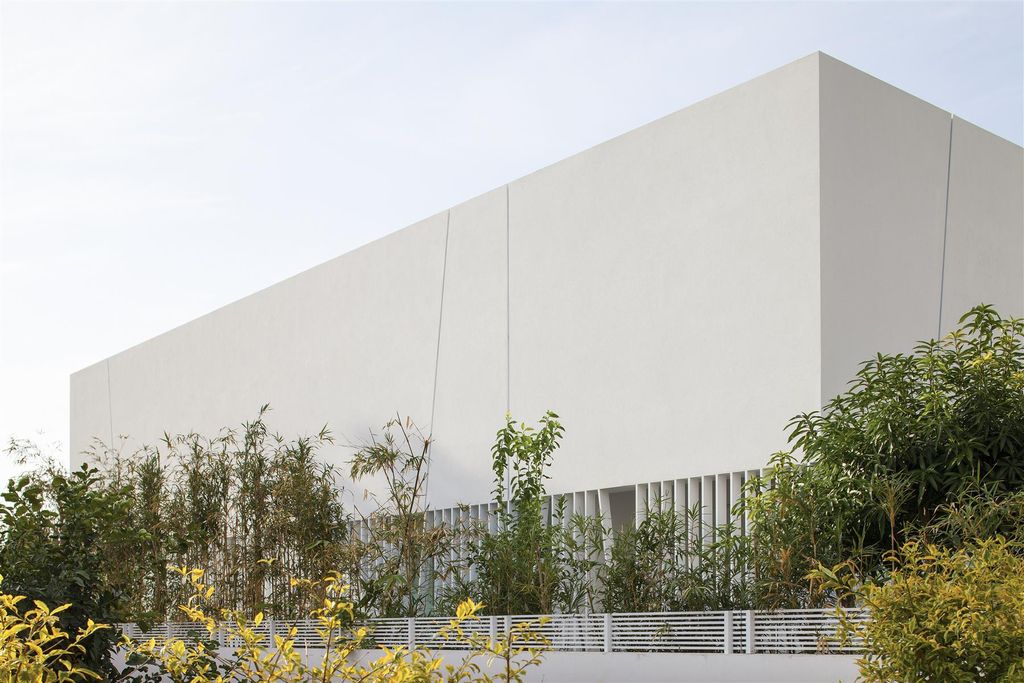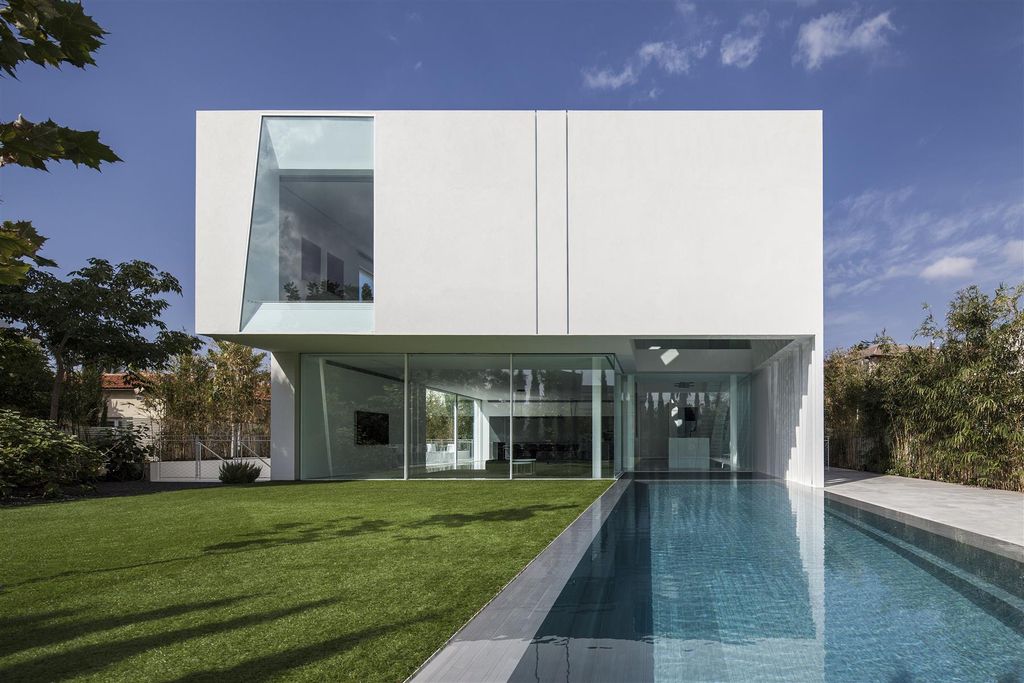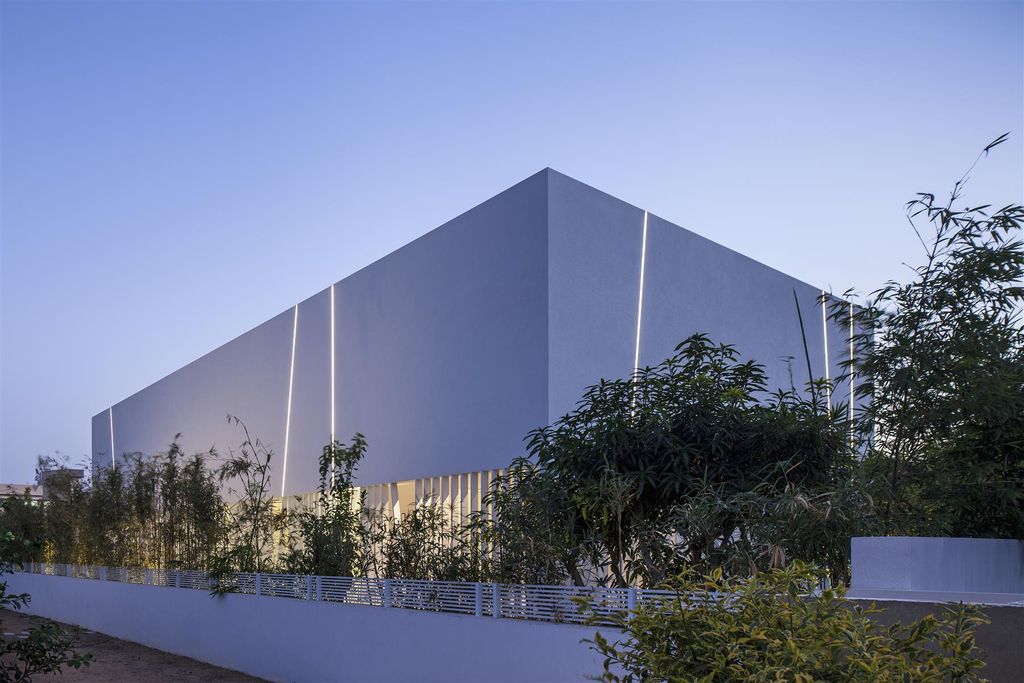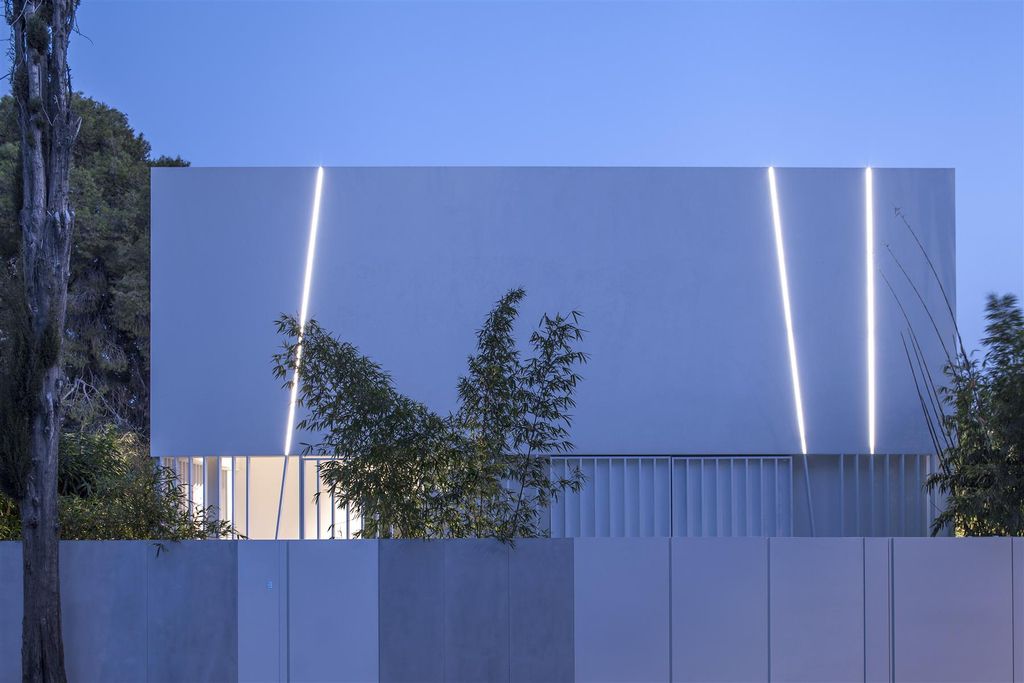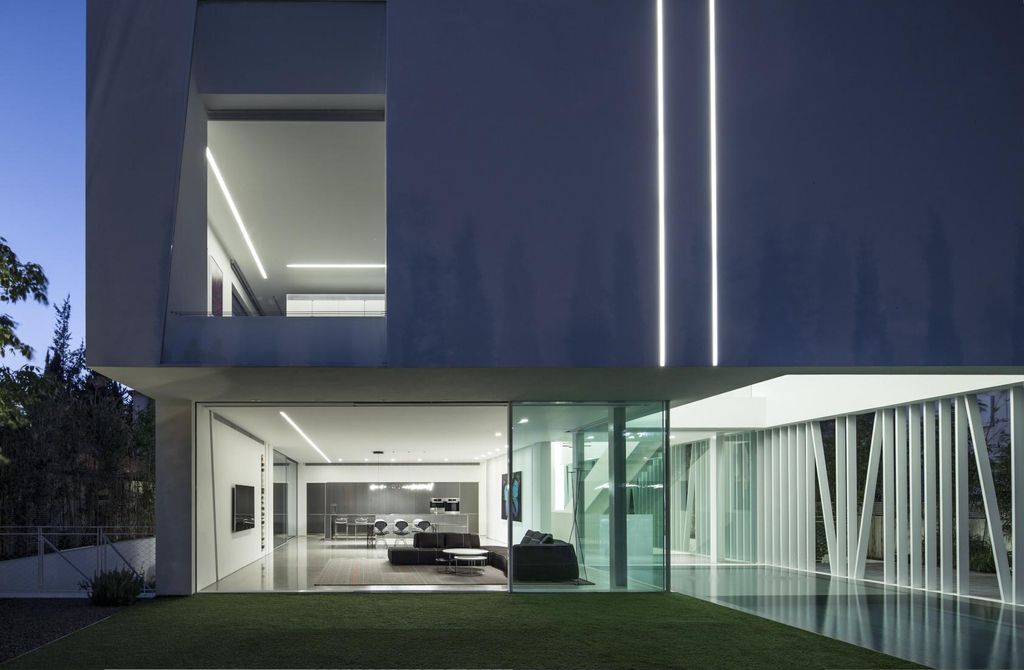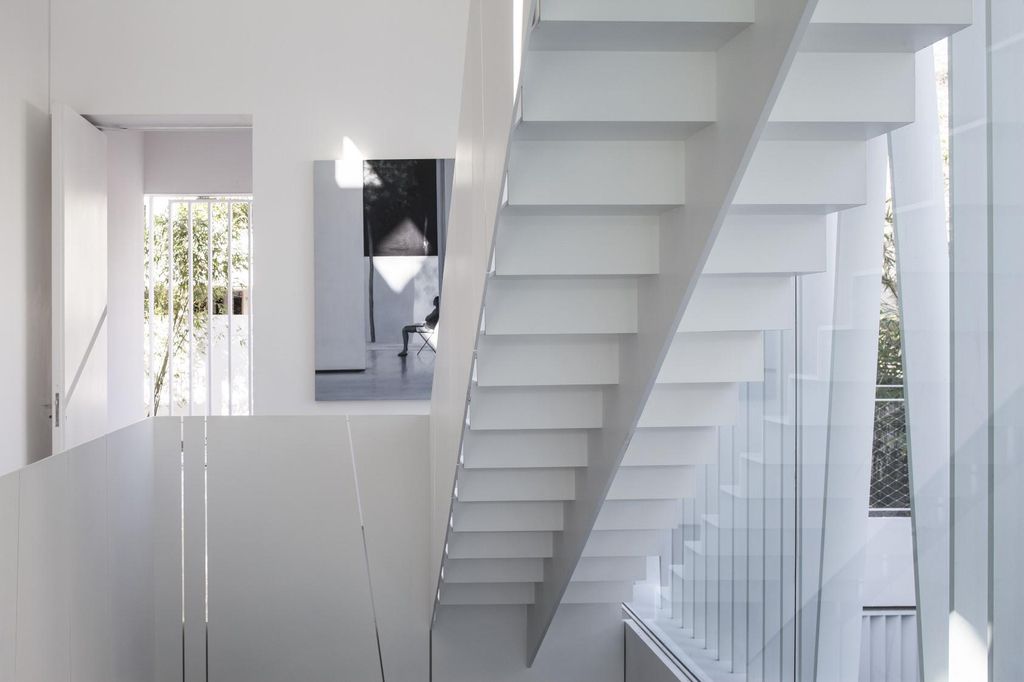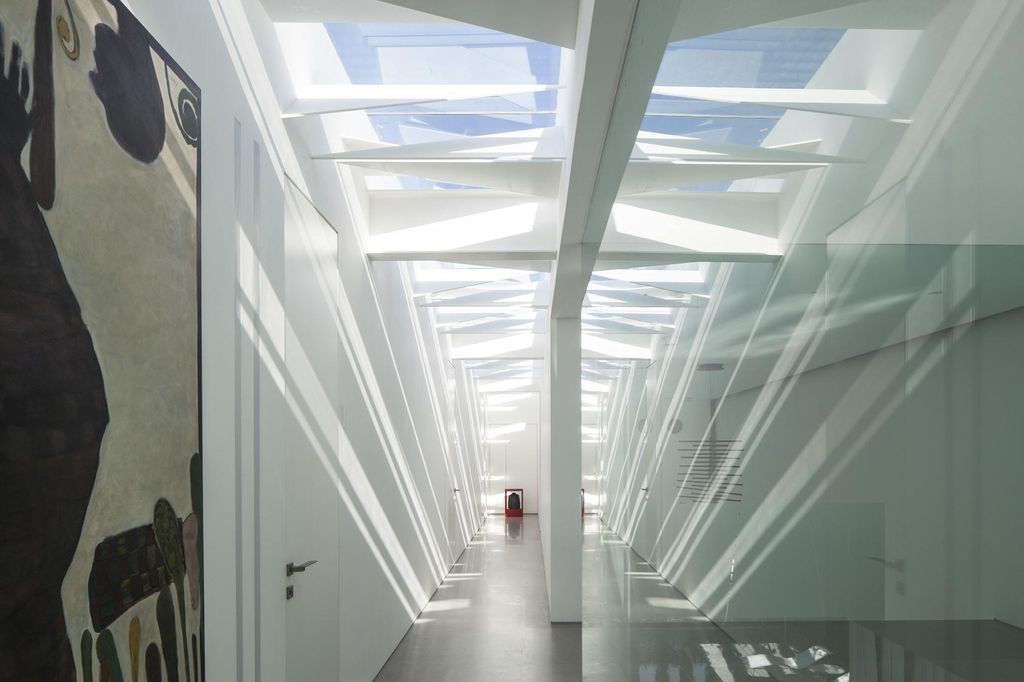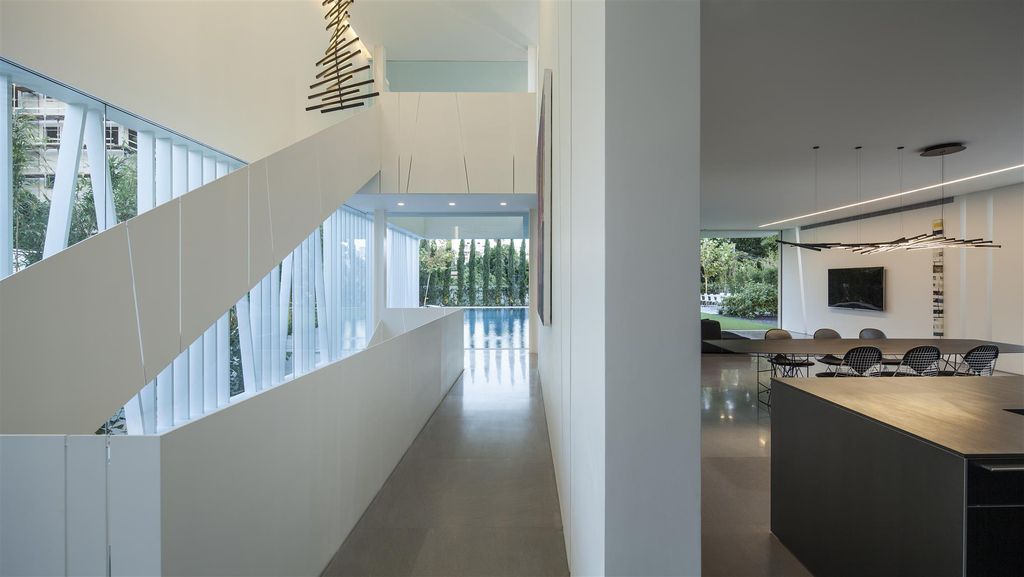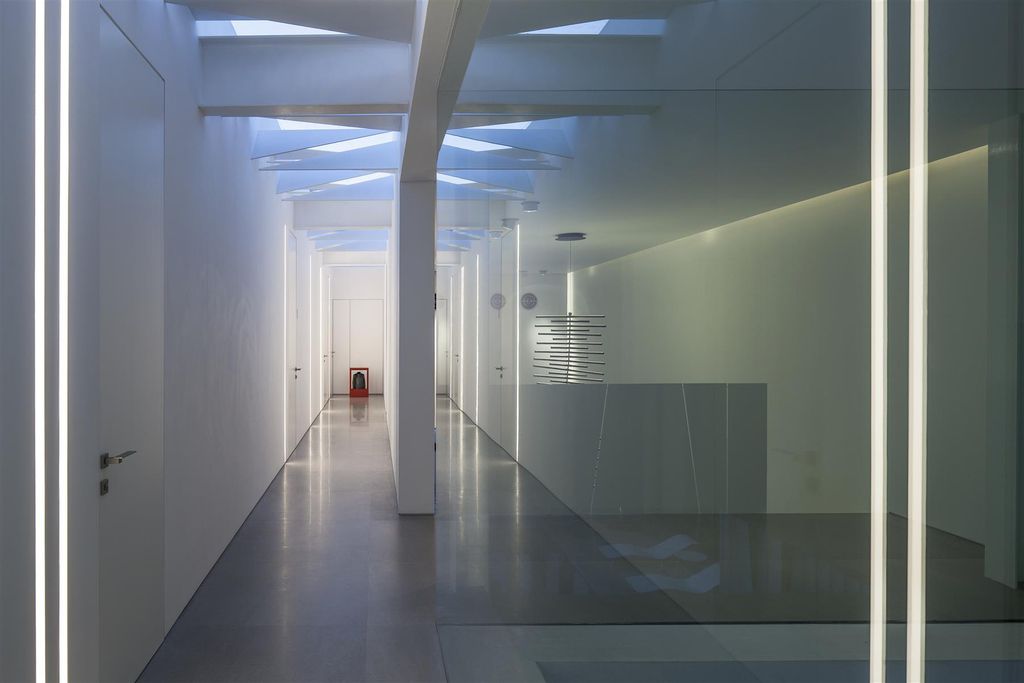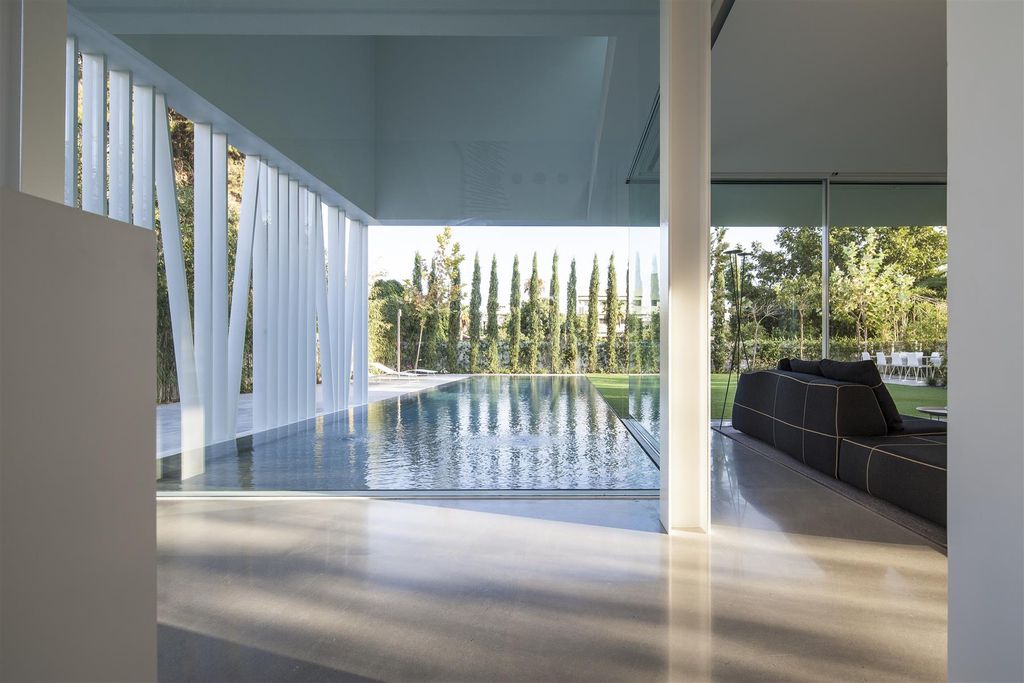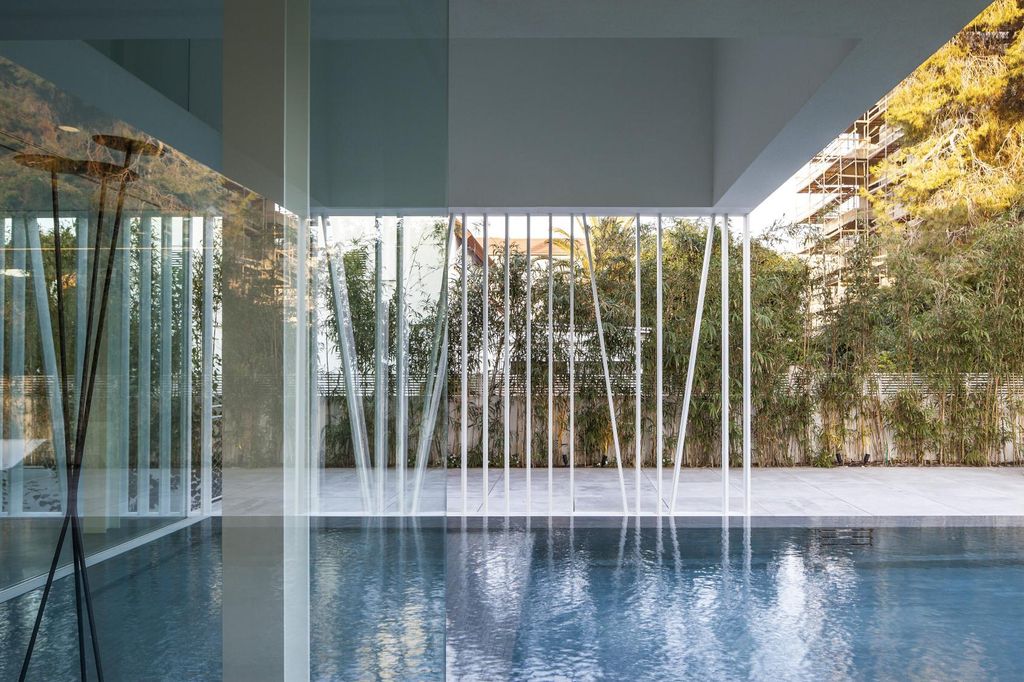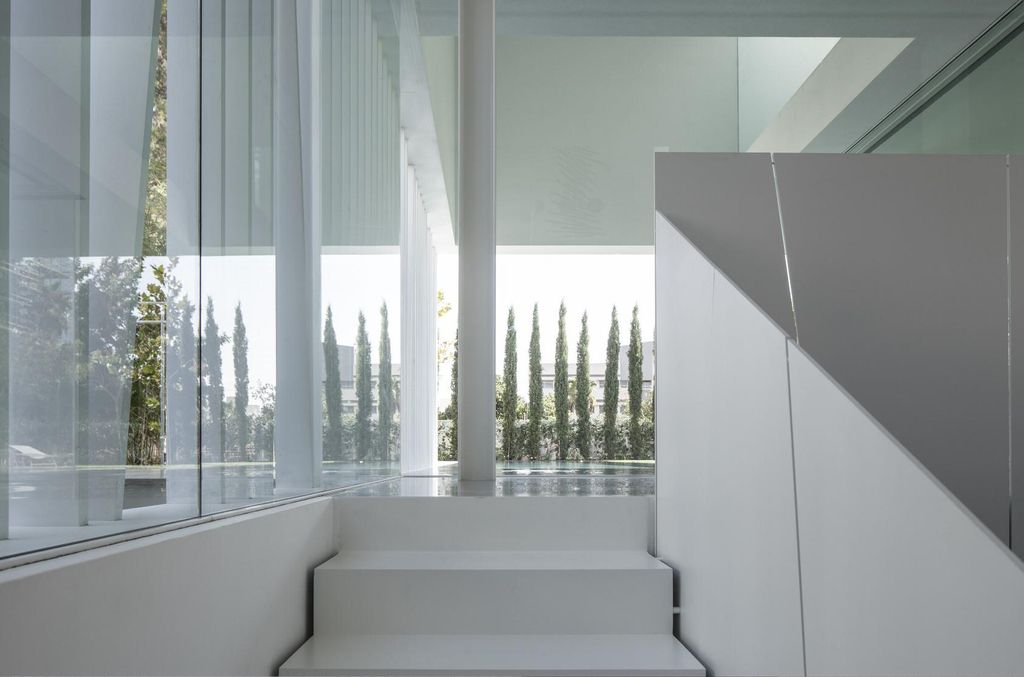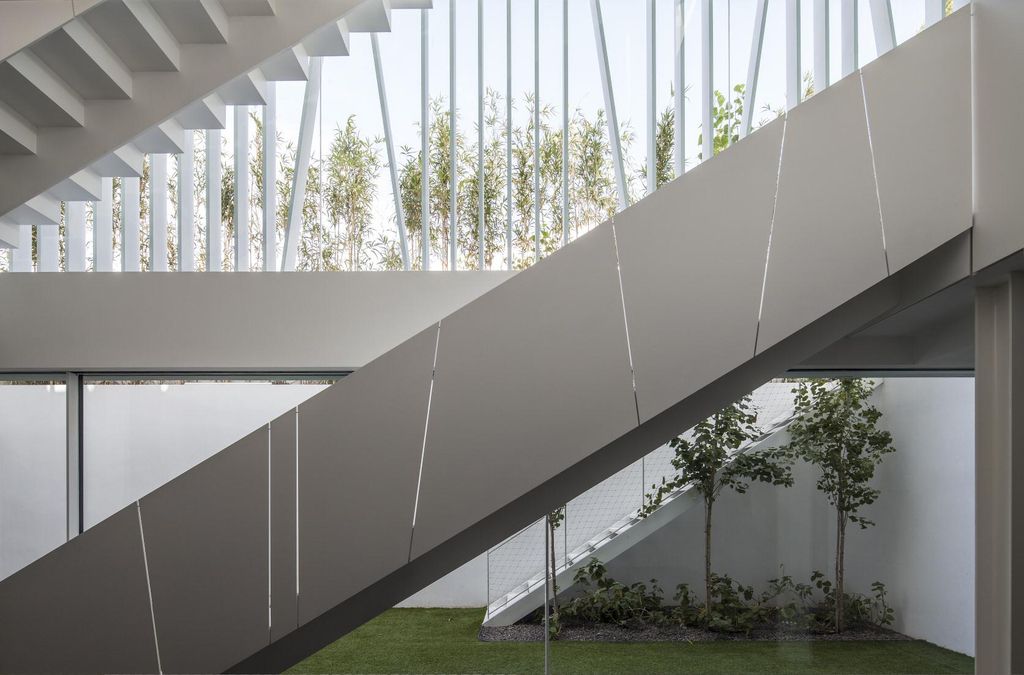 The South City Beach House Gallery:
Text by the Architects: In our first meeting with the client he showed us his art collection which he has been building for more than 20 years. He asked us to design, for him and his family, a home that would be able to place equal importance on its function as a home but also to display, within the homes various rooms and spaces, in a natural fashion and as a backdrop to day to day family life, pieces from his collection.
Photo credit: Amit Geron|Source: Pitsou Kedem Architects
For more information about this project; please contact the Architecture firm :
– Add: 39 Maze St. Ground Floor Tel-Aviv
– Tel: 03.6204493
– Email: office@pitsou.com
More Tour of Houses here:
---