The living room, which occupies the majority of the house area and is the most invested space, therefore it is a room where the designers always demonstrate the greatest innovation and sophistication. There are numerous distinct and special architectural styles to pick from, but how do you know which one is right for your home? The following 14 types of living room architecture can provide you some ideas for architecture and design. Thousands of other amazing home design ideas can be found at LUXURY PHOTO.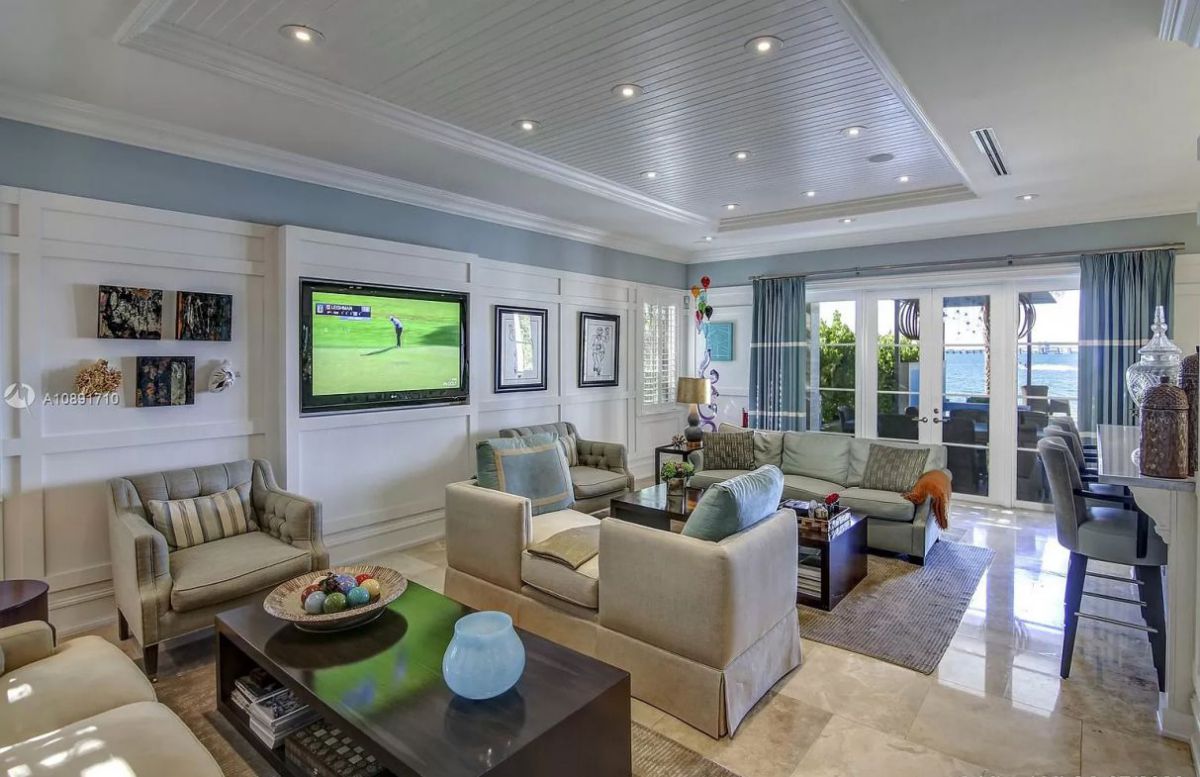 1 | With a sequence of sofas and seats, for instance, the designer creates a pleasant environment. $8.5 Million Venetian Island Modern Estate offers the Ultimate of Luxury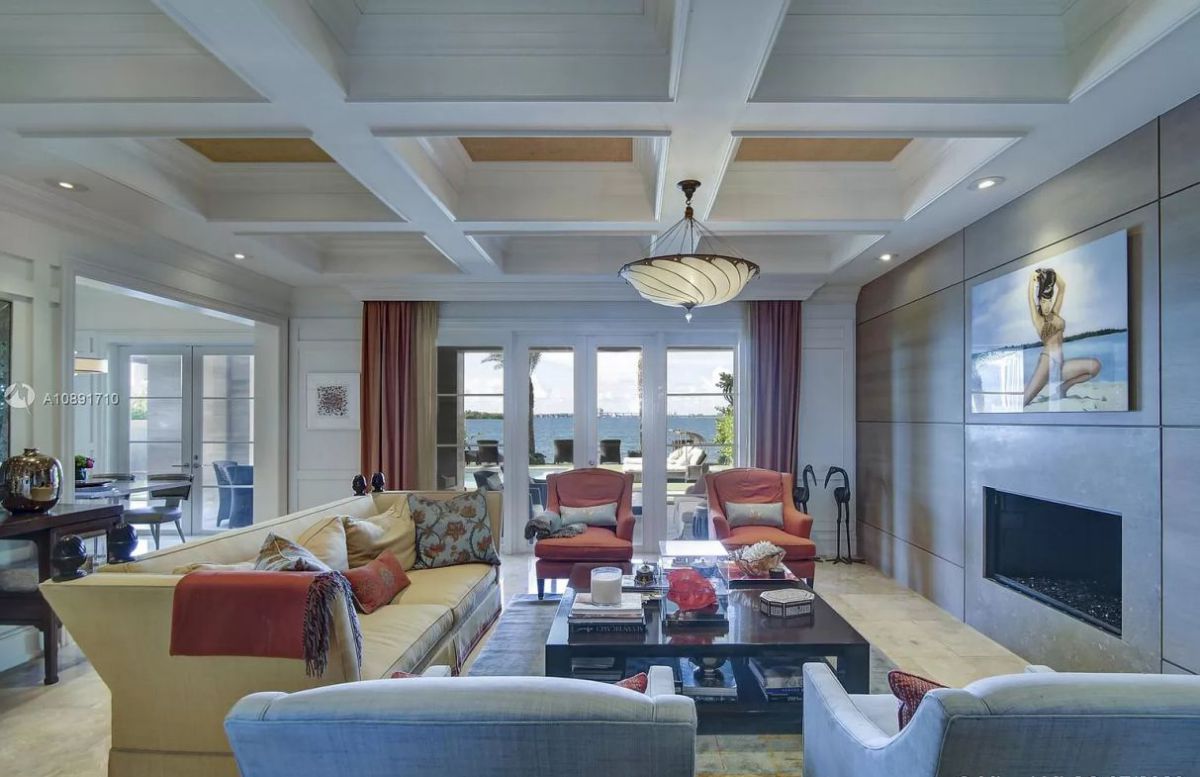 2 | This homeowner enjoys having additional space and opting for a huge sofa. As a result, it is really comfortable. $8.5 Million Venetian Island Modern Estate offers the Ultimate of Luxury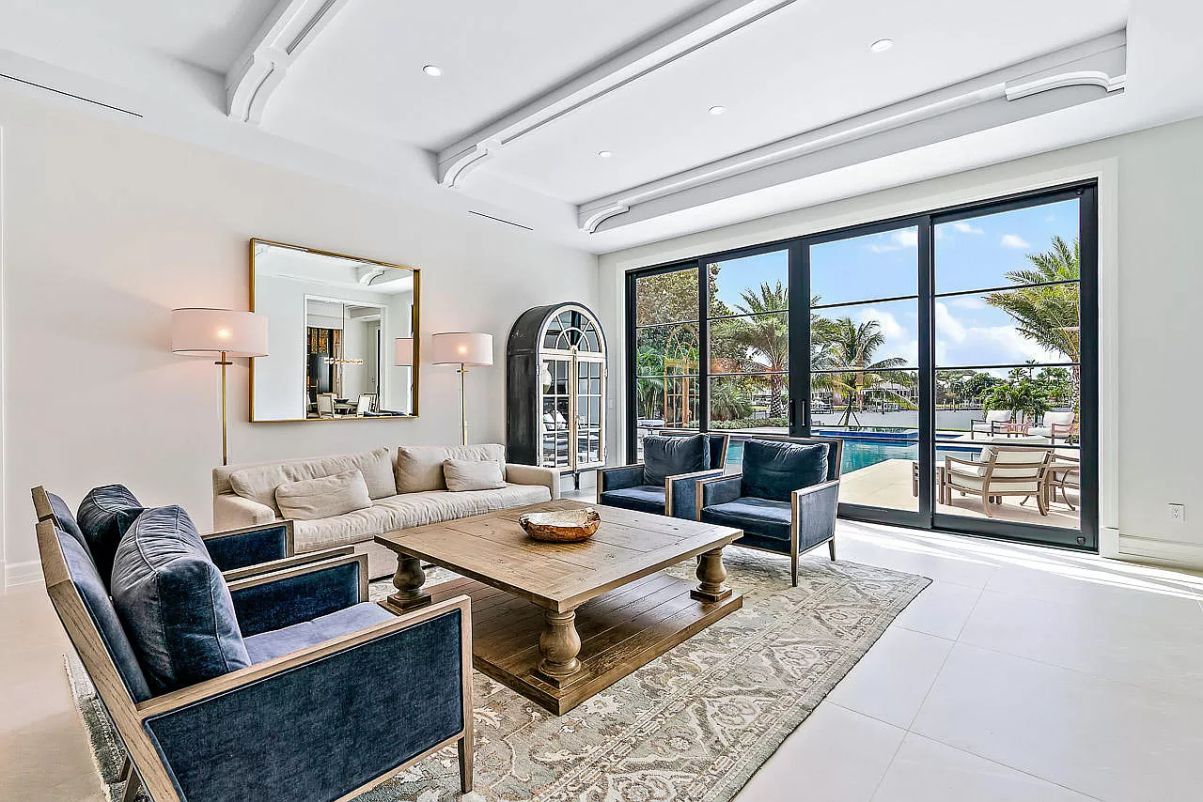 3 | Thanks to the door architecture and exhibition area, the space is carefully created to have a modern, youthful, but nevertheless luxury taste. 220 Commodore Drive in Jupiter, Florida returns market for $10.5 Million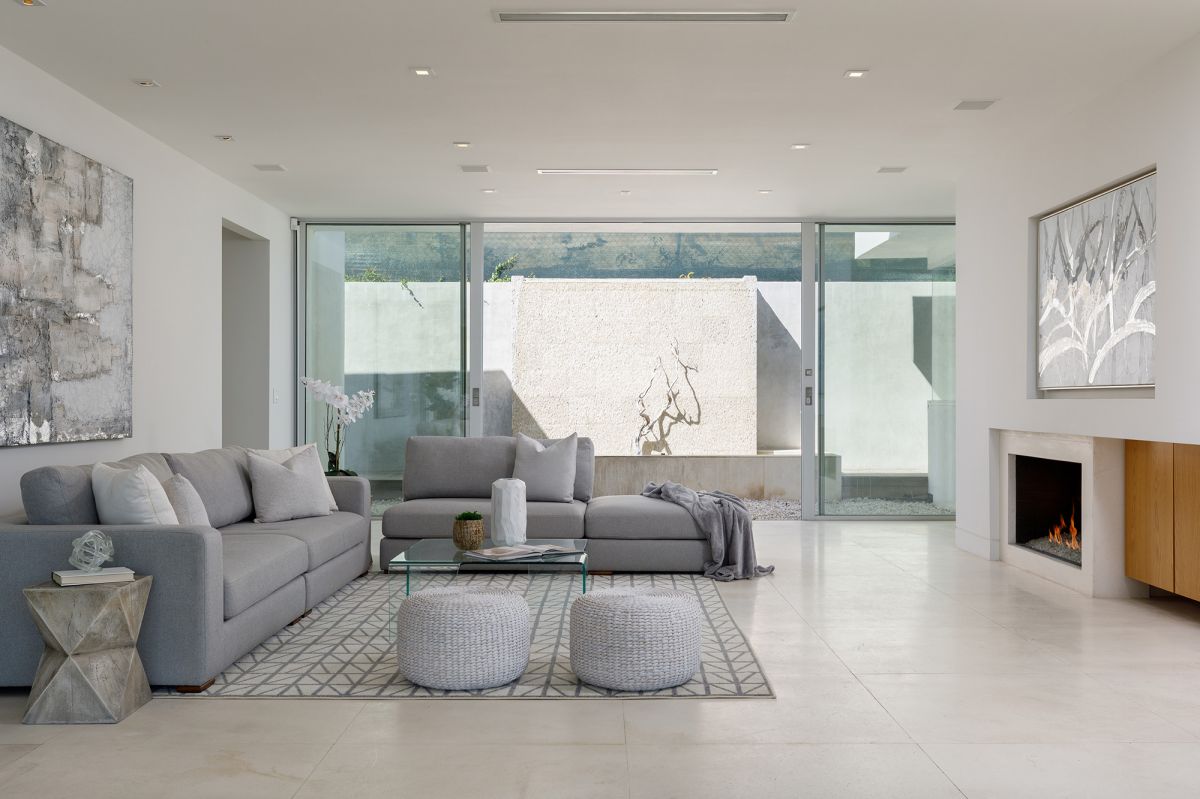 4 | This living room has a simple yet youthful design style, with minimalism in the interior but a unique color scheme. $13.5 Million Tanager Contemporary Dream with Explosive Views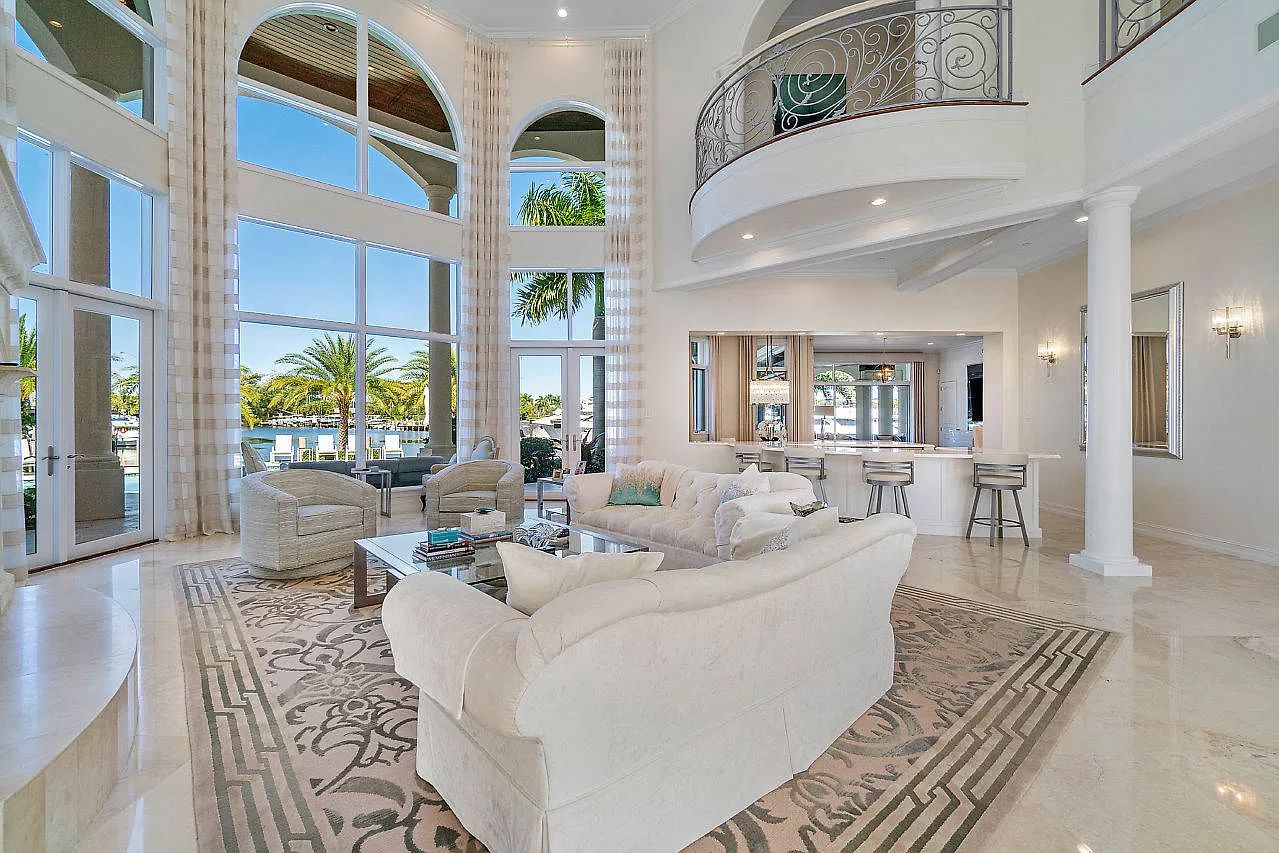 5 | Many designers choose spaces with double-height architecture in their luxury homes. $11.5 Million Boca Raton Transitional Estate with Breathtaking Water Views
More Ideas for Kitchen: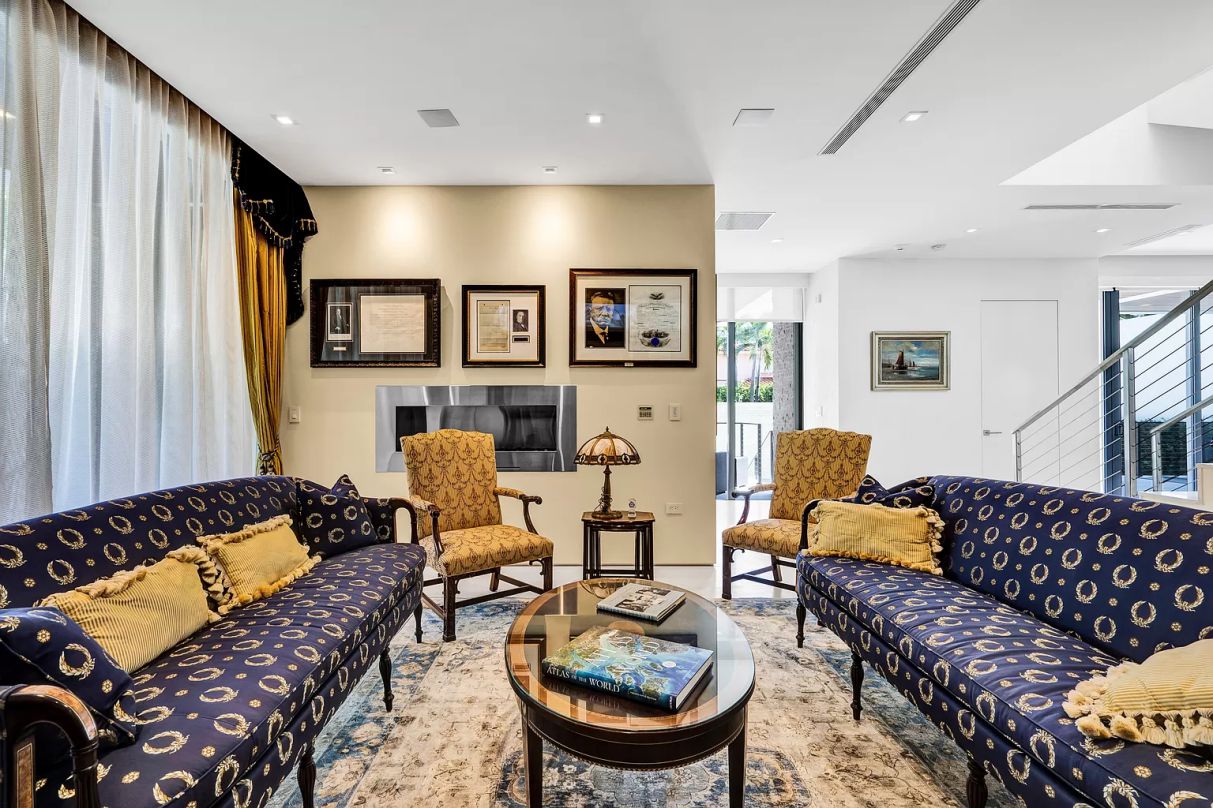 6 | Although the construction is similar, the country-style room is highlighted by the interior and decorative elements. Miami Beach Estate located at Rivo Alto Drive listed for $4.5 Million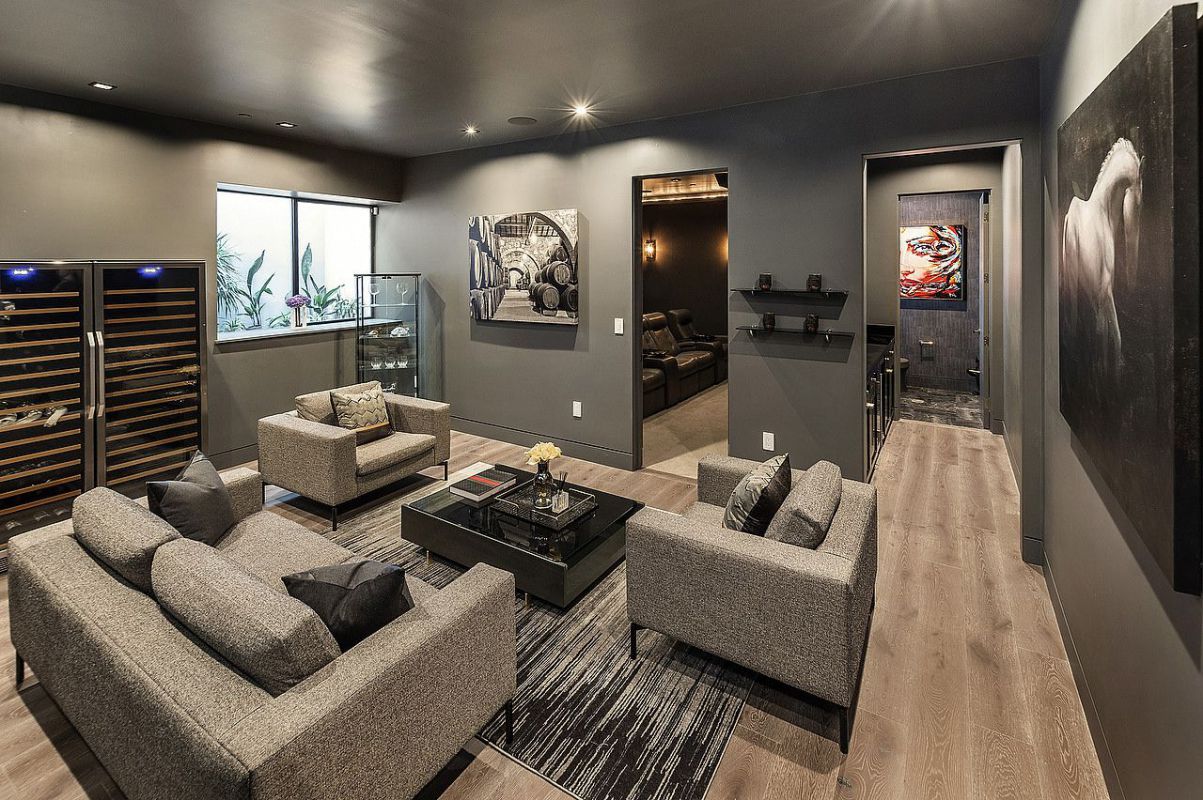 7 | The square living room design with dark tones will be appropriate and popular among the younger generation. Modern Lake View Estate in Bel Air returns Market for $8.5 Million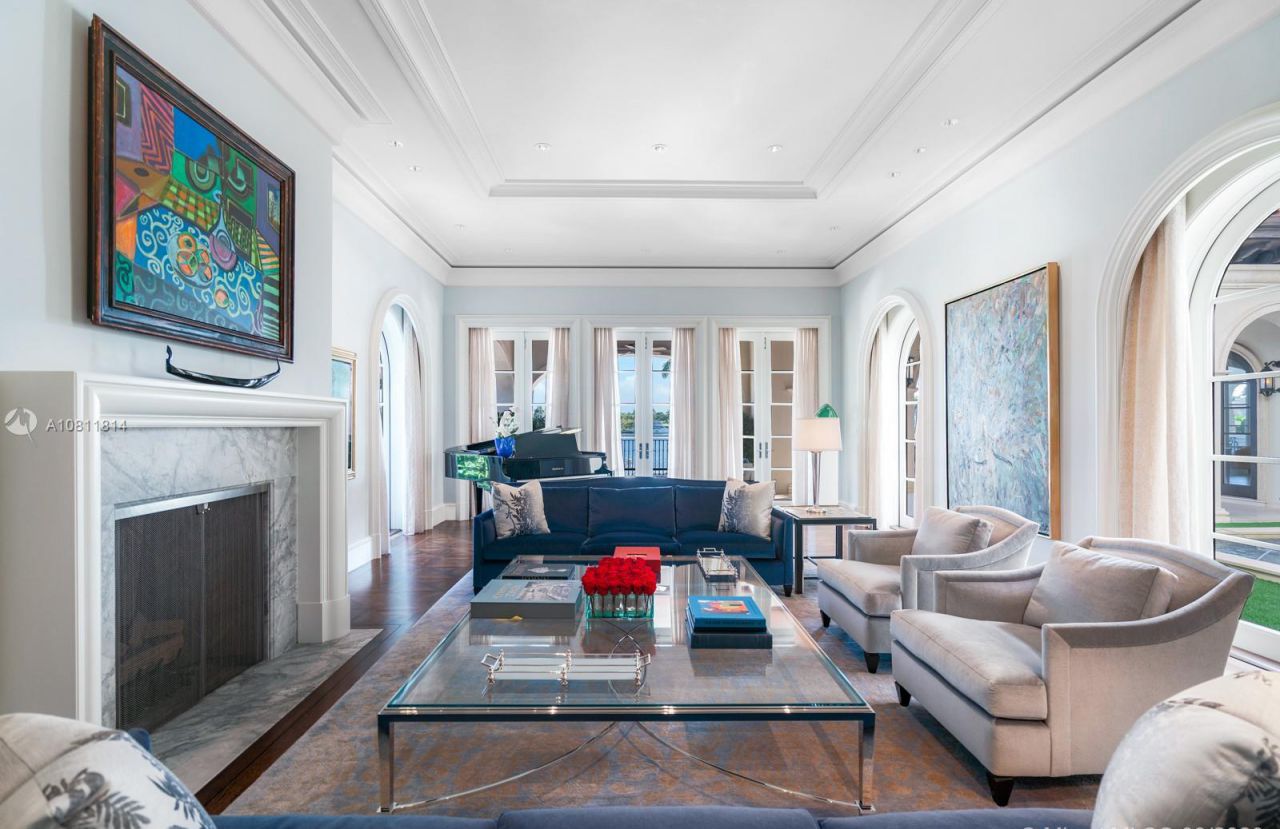 8 | The long living room's architecture is accented, because of arched doors and decorated with vibrant artworks, bringing the area to life. Luxurious Palladian Waterfront Villa in Coral Gables listed for $21.9 Million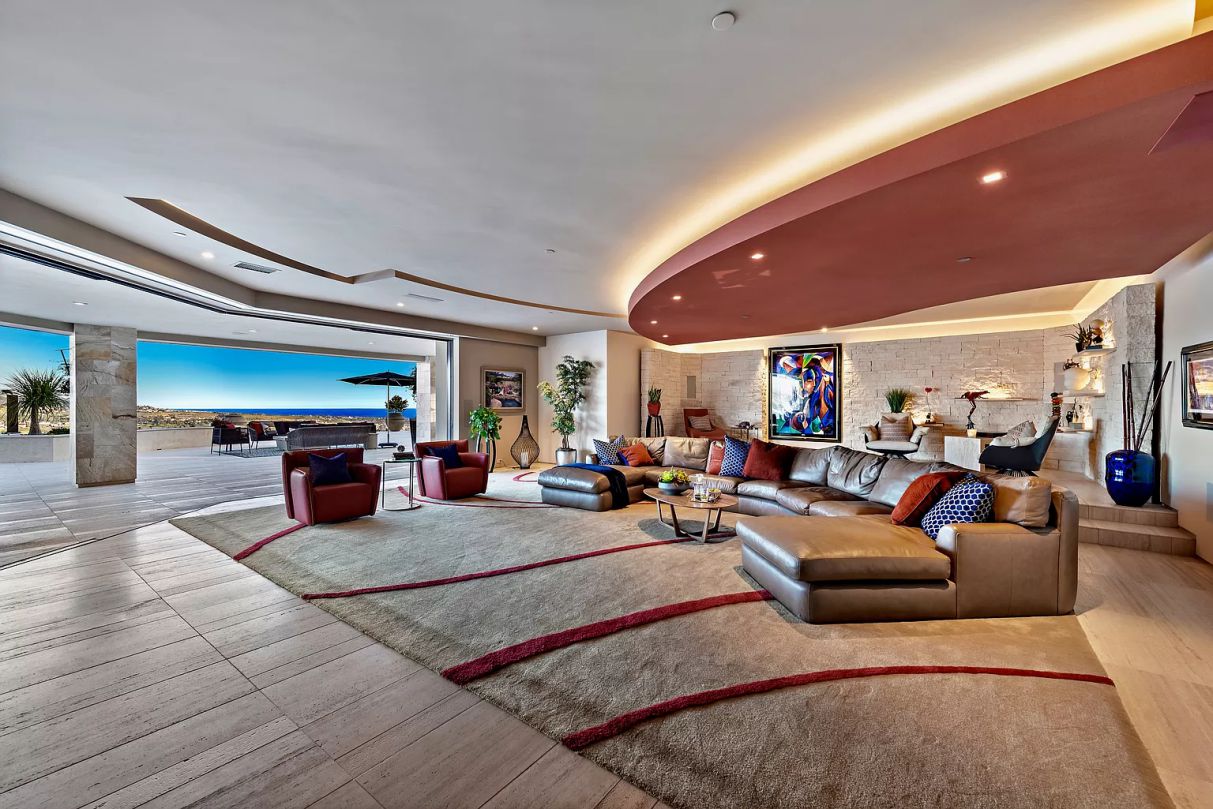 9 | Thanks to the ceiling design and sensible material selection, the living room is spacious, pleasant, but nevertheless cozy and intimate. Art-Inspired Estate in Laguna Niguel hits Market for $18 Million
More Ideas for Bathroom: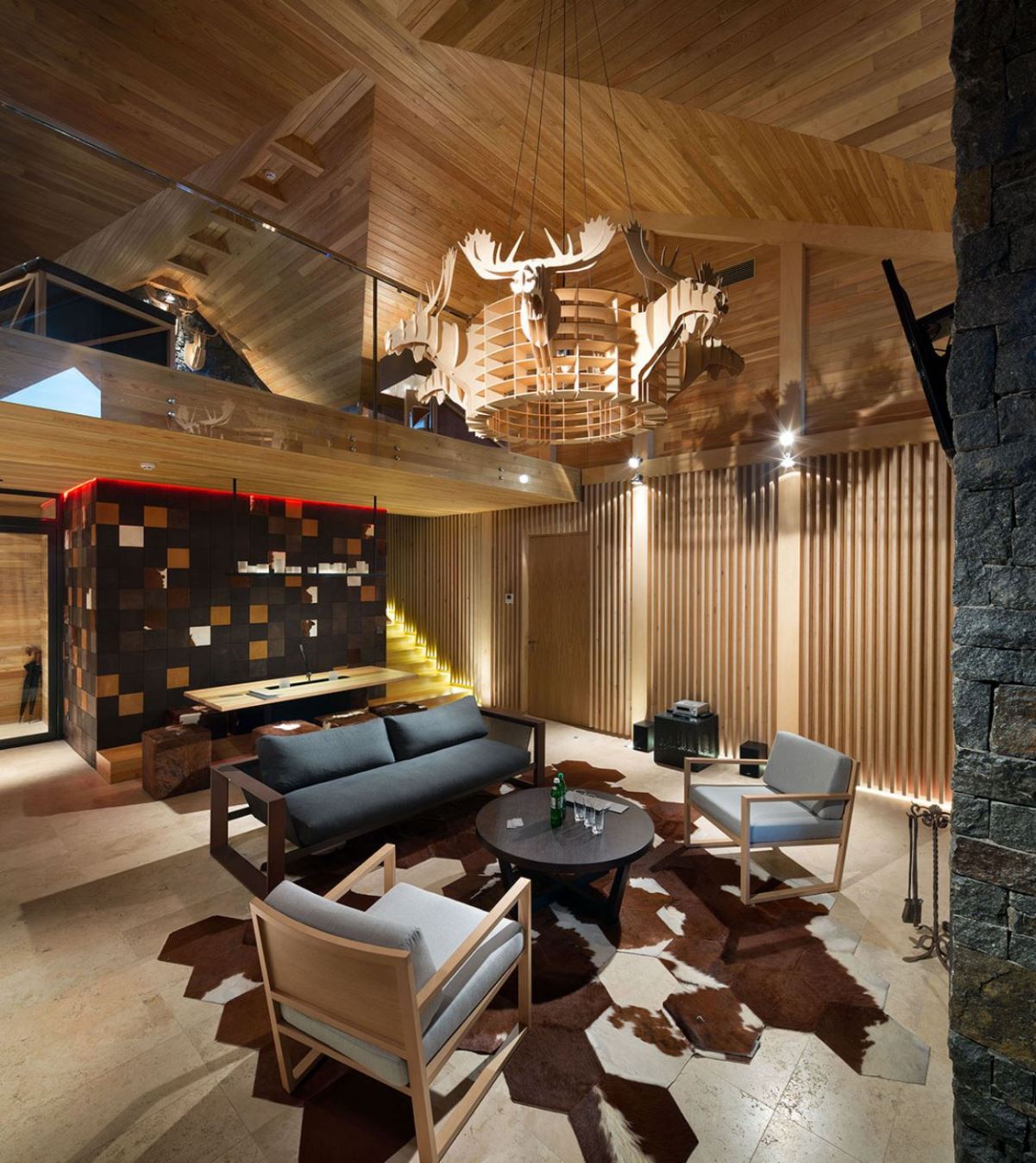 10 | The shape of a chandelier is ideal for a home with classic timber construction. Chalet Relax Park Verholy in Poltava region, Ukraine by YOD design group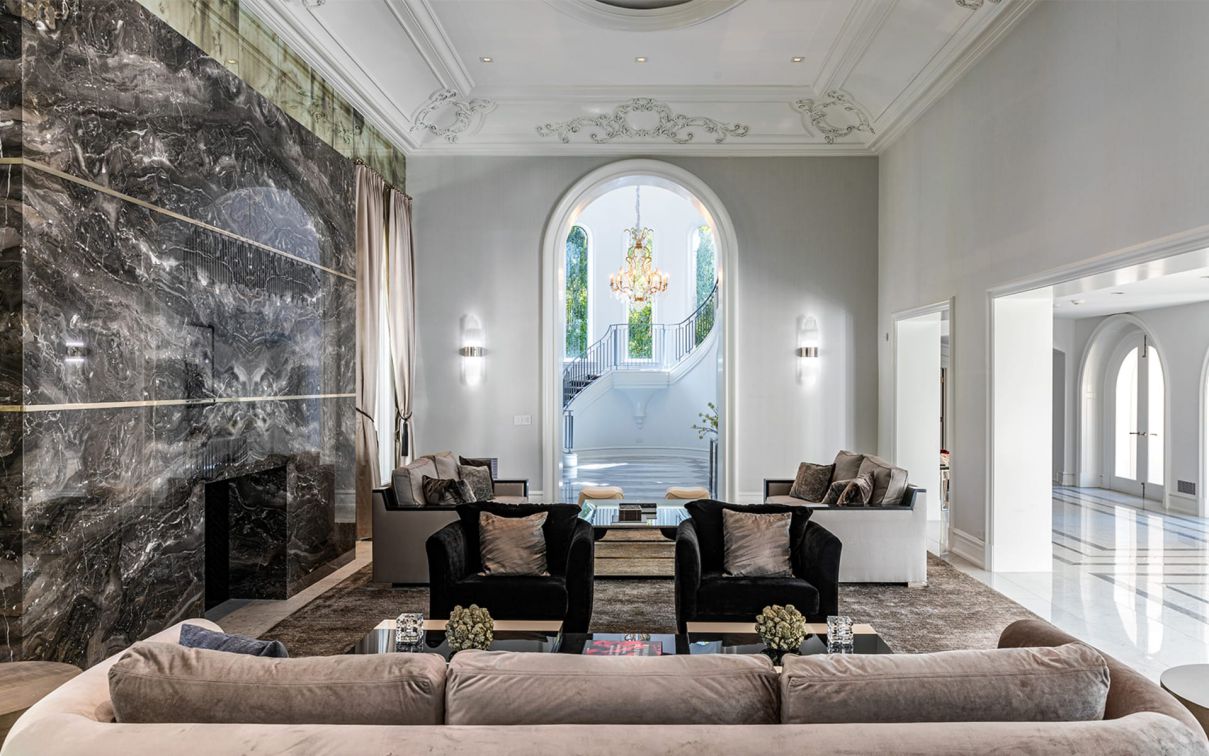 11 | The arched entryway architecture reflects the space's elegance, revealing the architect's skill and attention to detail. Trophy Compound on the Most Prime Street in Bel Air returns for $46 Million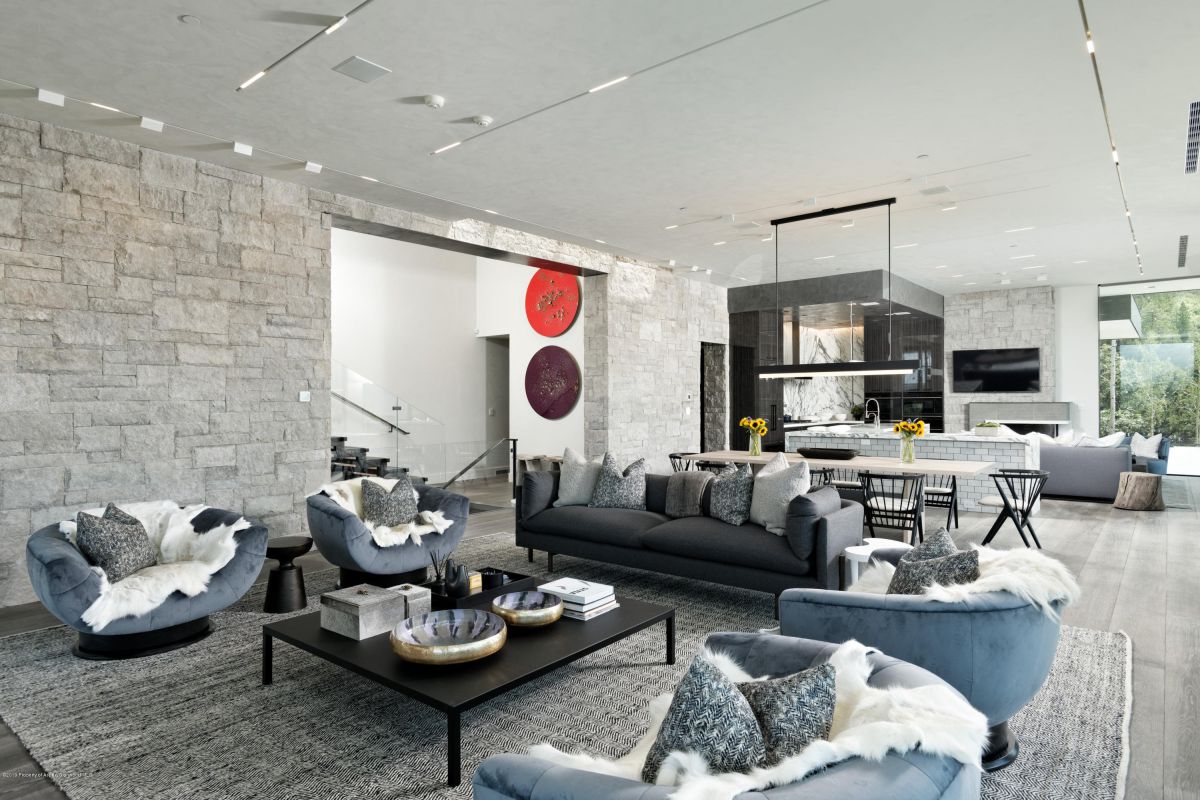 12 | The house is one-of-a-kind because it contains an open living area and brick-designed walls.. Tour of Extraordinary Red Mountain Ranch Estate in Aspen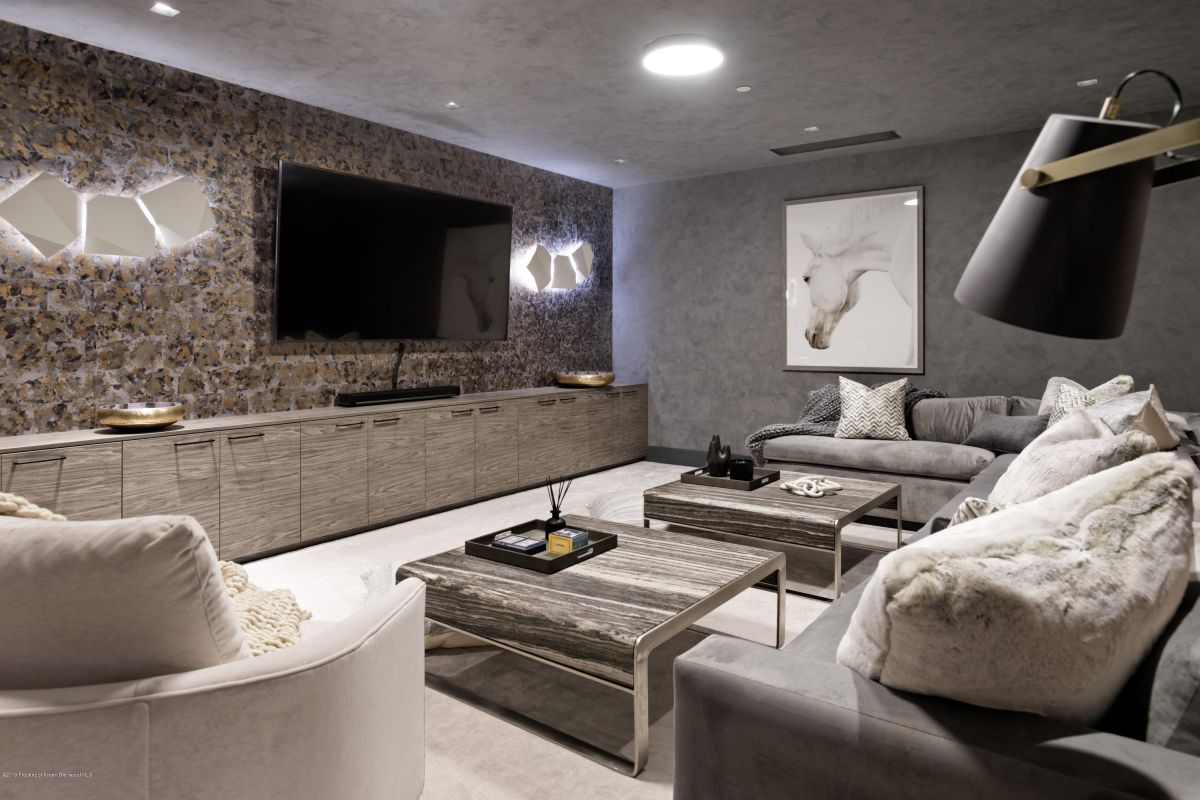 13 | From the lighting to the wall art, create a room that is unique and full of art. Tour of Extraordinary Red Mountain Ranch Estate in Aspen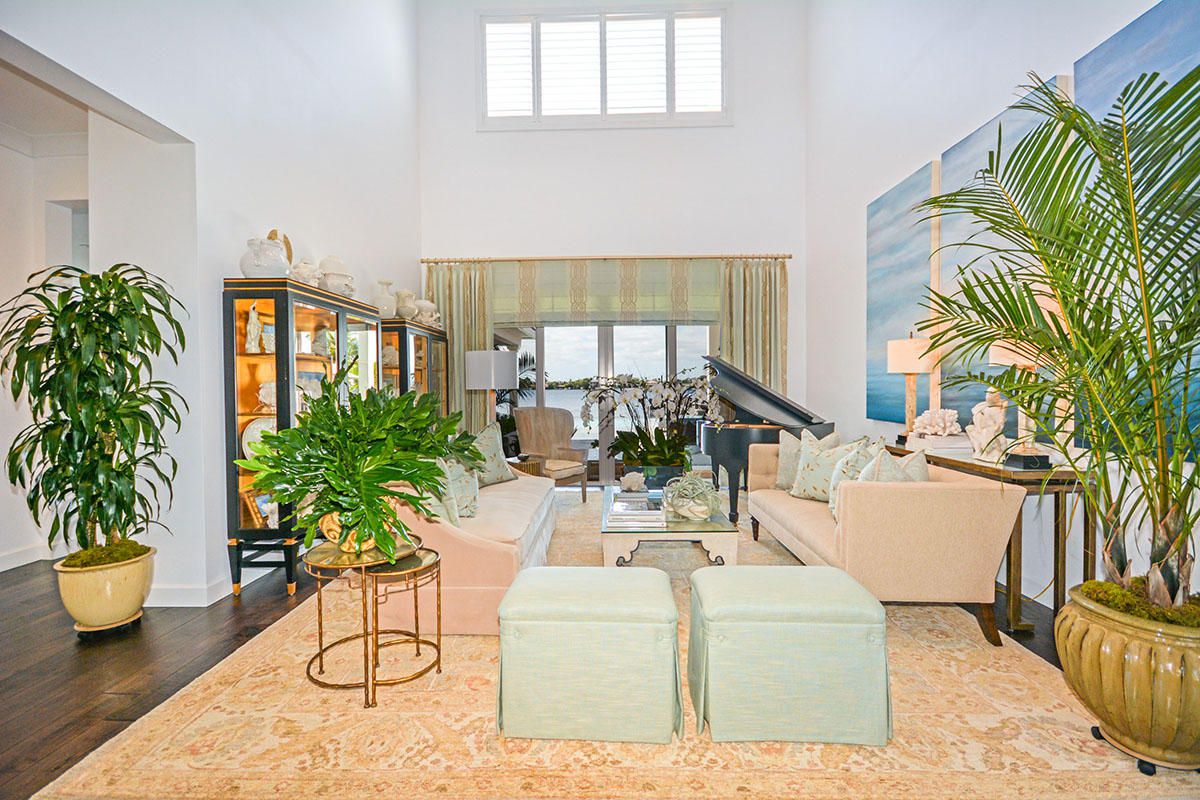 14 | Living room with a simple space architecture but plenty of amenities for leisure and relaxation. South Atlantic Drive Residence, Florida Listed for $4.5 Million
---
Thousand of high quality images of Living room and more you can see at Livingroom Gallery.