Date of Publishing:
Loft Bed Ideas That Will Maximize Your Space
Loft beds are bunk beds for adults, providing the same space-saving benefits by maximizing vertical space to create a lofty sleeping platform that frees up more space below for living. A loft apartment with a mezzanine bedroom accessible by a ladder or staircase can also be described as having a loft bed. Loft bed ideas can be a freestanding raised bed with space underneath it for a desk or seating.
1. Simple Is Best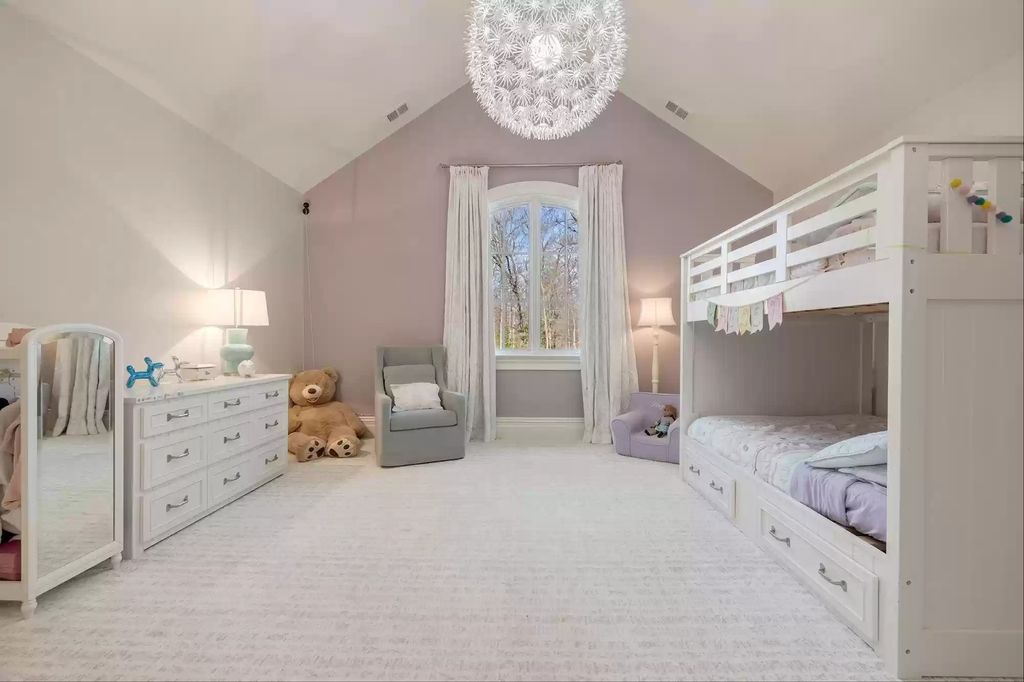 For your little princesses, this playful, girly room from House of Eilers is ideal. The low-profile wood construction is straightforward and a wonderful addition to a white bedroom. This $8,500,000 Remarkable Estate Offers Privacy, and Resort-style Amenities in Virginia
2. Provide a Homey Feeling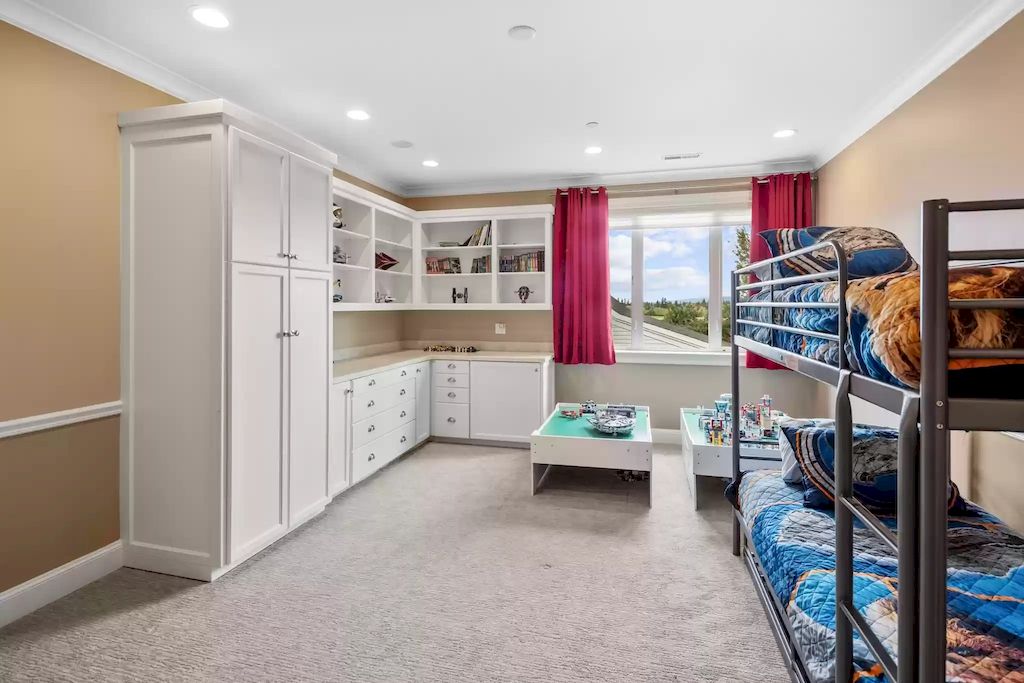 The best strategy to use when working in a studio-style setting is understated and takes your surroundings into account. It will help the space flow and feel less cluttered if you incorporate your bed in a way that feels unobtrusive. This $3,750,000 Unique Retreat Invites Comfort and Exudes Elegance in Washington
3. Aware of Your Lighting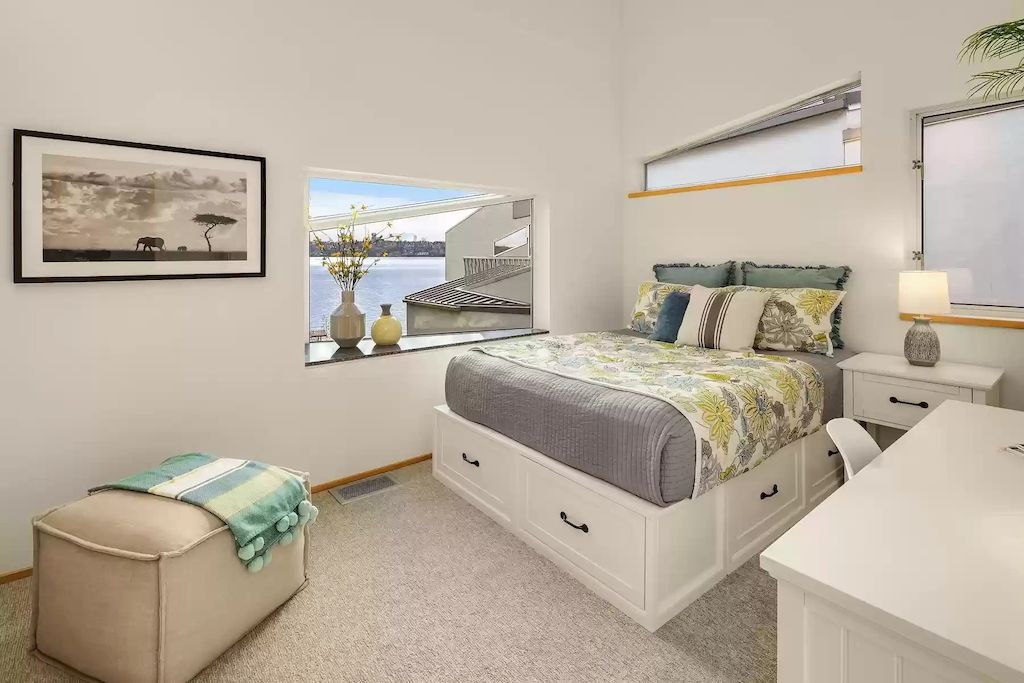 While the underside of most loft-style beds are the same and boast very little function, this modern room utilizes this area to provide overhead light in the living space below. Install recess lighting on the base for a well-lit and polished look. Entirely Dream Residence with Extraordinary Architecture in Washington Hits Market for $21,500,000
4. Keep Things Subtle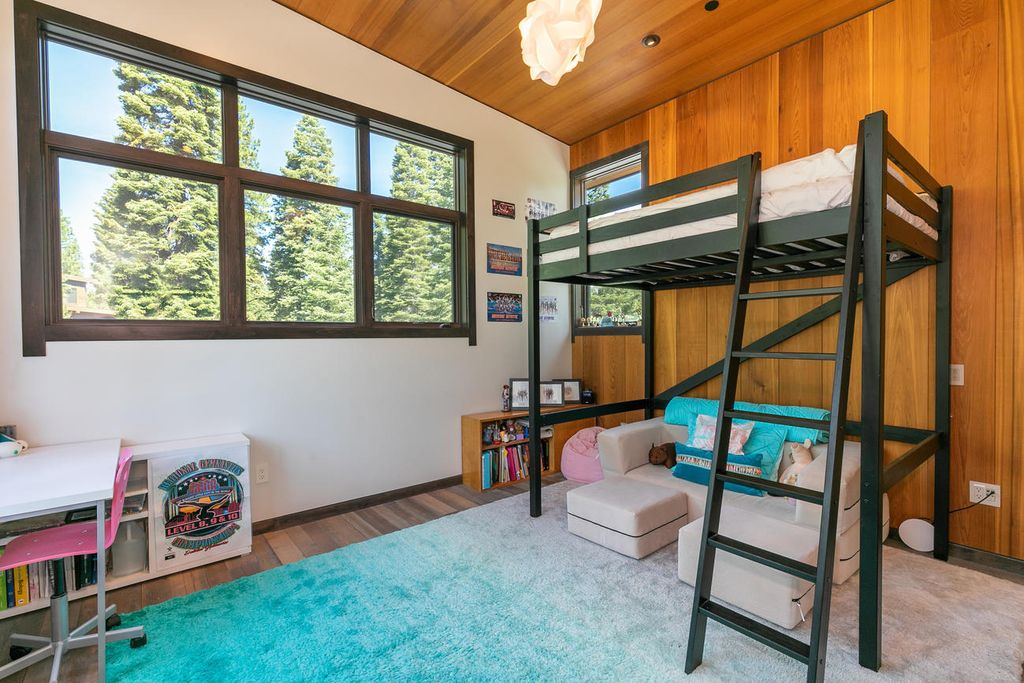 In actuality, loft beds are cool on their own and hardly ever require all the frills. When in doubt, all you need to feel at home in your duo-level space is a neutral, sunny space with simple décor. This $8,950,000 Stunning Contemporary Home in Truckee with Exceptional Outdoor Living Spaces
5. Light And Ambient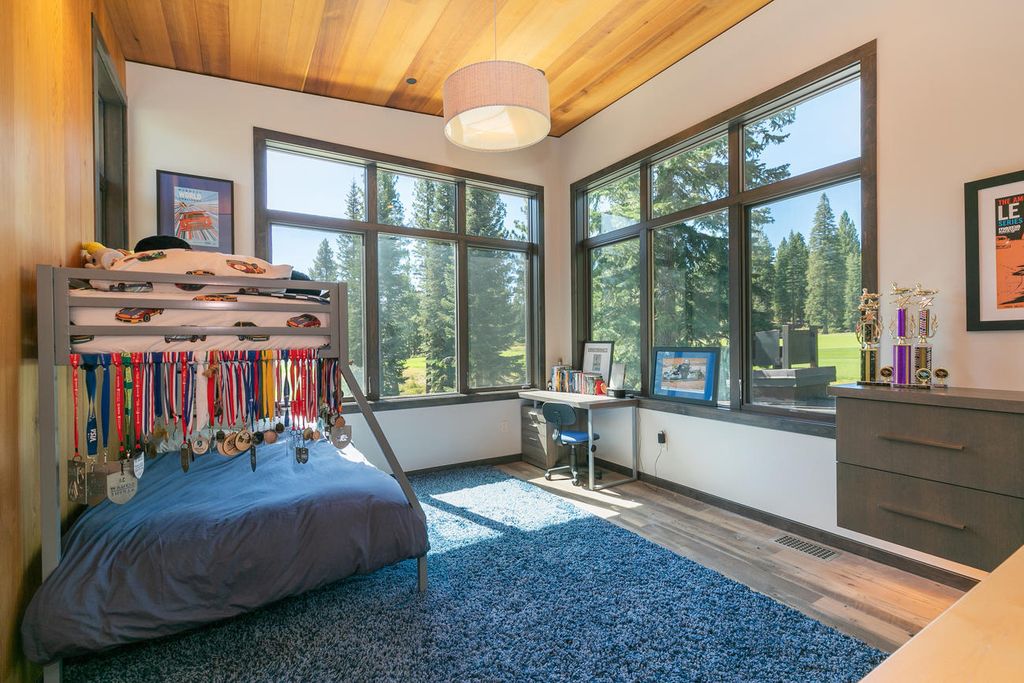 Make the rest of the room and bed structure stand out by using wood for the wall and staircase. The wood shades also add coziness and comfort to your space.  This $8,950,000 Stunning Contemporary Home in Truckee with Exceptional Outdoor Living Spaces
6. Construct Guest Barracks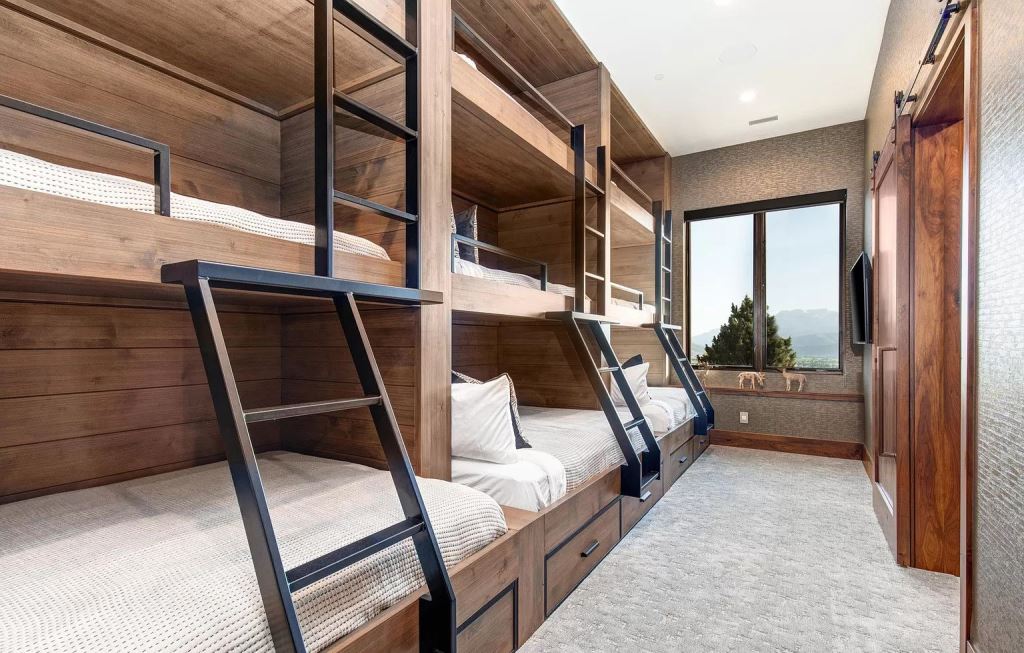 If you frequently host guests overnight and find yourself in a pinch for lodging, you're probably the hostess with the mostest. The ideal sleeping arrangement, not to mention a fashionable choice, is a row of loft beds in a basement, attic, or guest bedroom. Opulence House in Utah asks for $17,500,000 designed by architect Michael Upwall
7. Increase Your Storage Area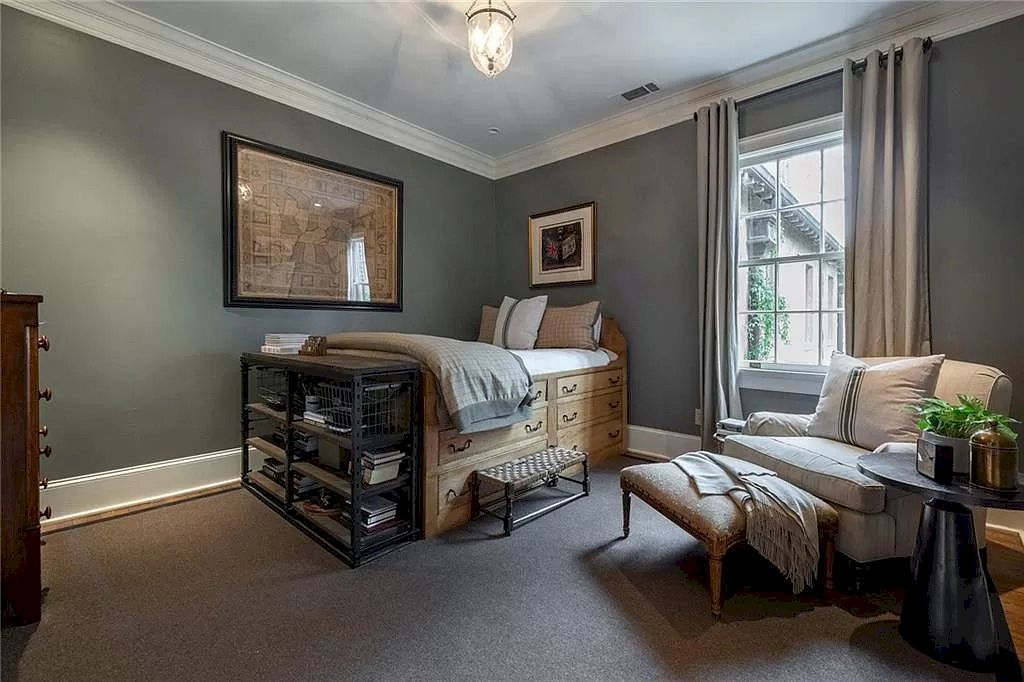 If having more storage is a priority for you, a loft bed base that is elevated can provide limitless storage. Even though it is elegant, this contemporary design conceals a ton of drawers and cabinets that are ideal for storing everything from clothes to books. Considered as the Unbeatable Elegance in Georgia, this Gorgeous Home Hits Market for $4,650,000
8. Adopt a Rustic Aesthetic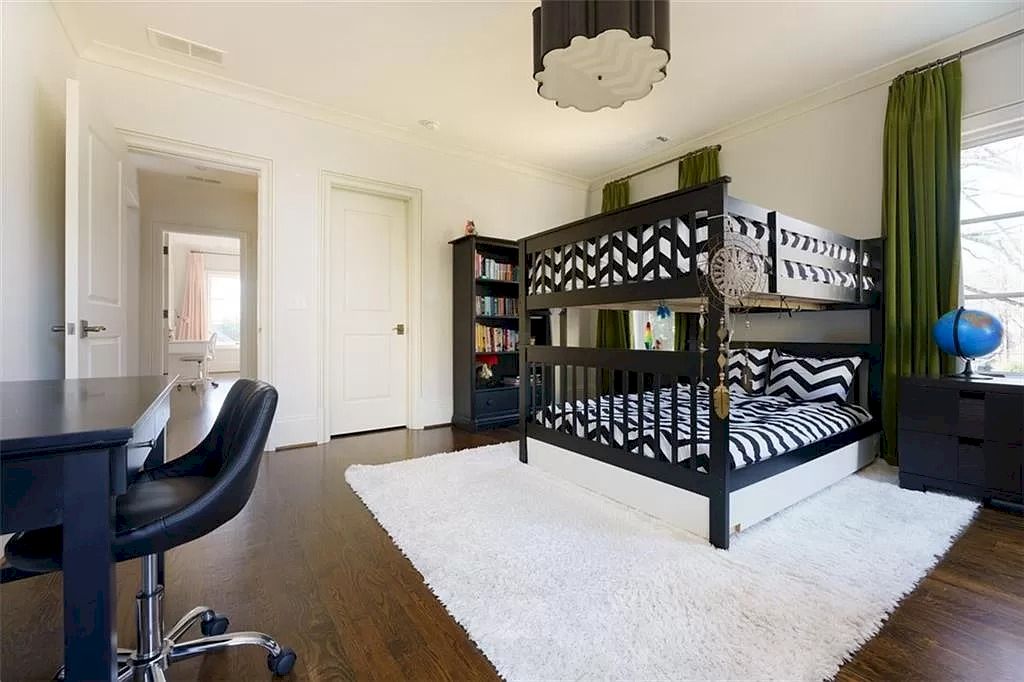 You can't go wrong with wood tones and a fur rug for a rustic appearance. This room's bright walls provide the ideal counterpoint to the dark bunk bed frame. This $3,450,000 Limestone Home in Georgia Features Exceptional Timeless Appeal
9. Employ a Full Bed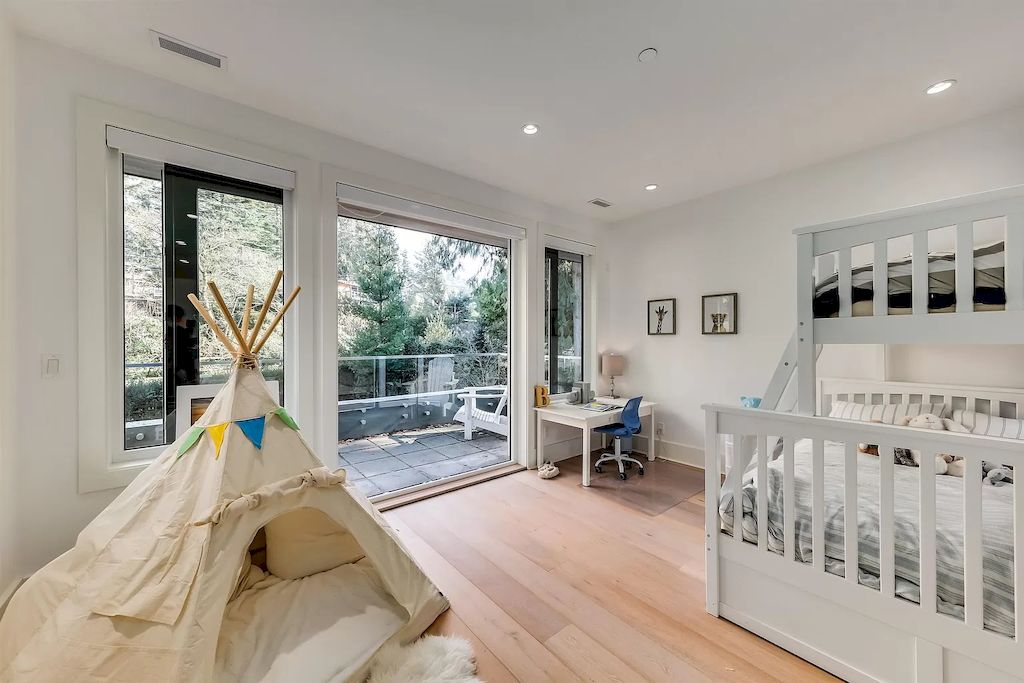 A bunk bed need not have a twin bed at the bottom. If there is enough room, an unexpected option might be a full bed. If there are ever any nighttime fears, parents can sleep on the bottom and their child can climb to the top.  Enjoy an Elegant yet Effortless Lifestyle at This C$5,788,000 Seaside Retreat in West Vancouver
10. Making a Cutout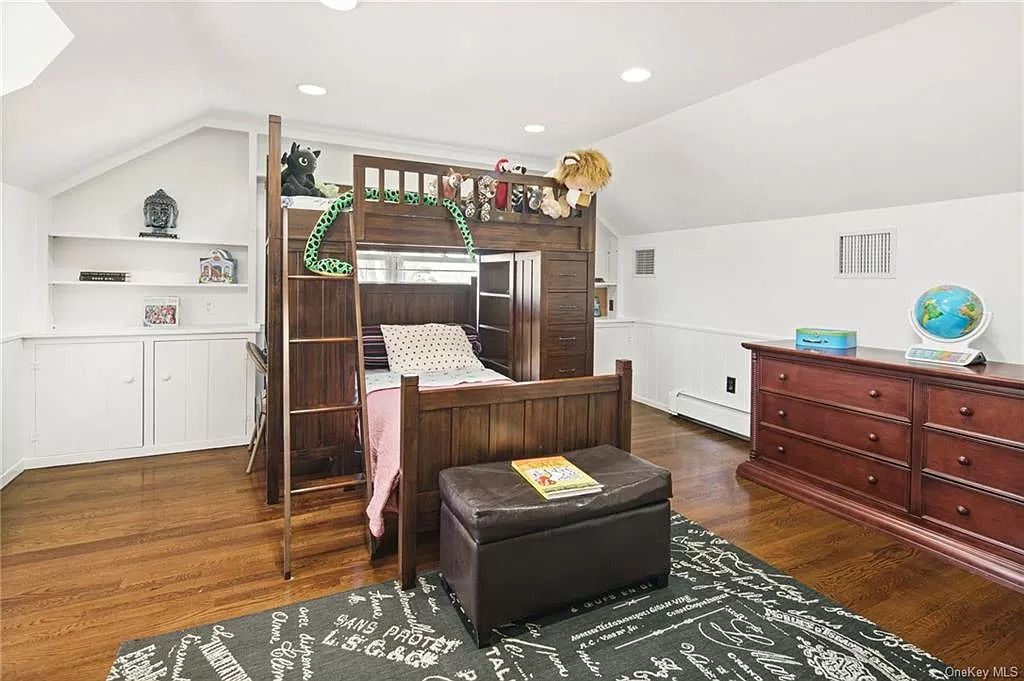 This built-in pod-like structure creates a subtle hideaway for reading, napping, and midday downtime while most loft-style beds offer an open concept design. Unique Home in New York asks for $2,700,000 with natural beauty and privacy
11. Make It Maritime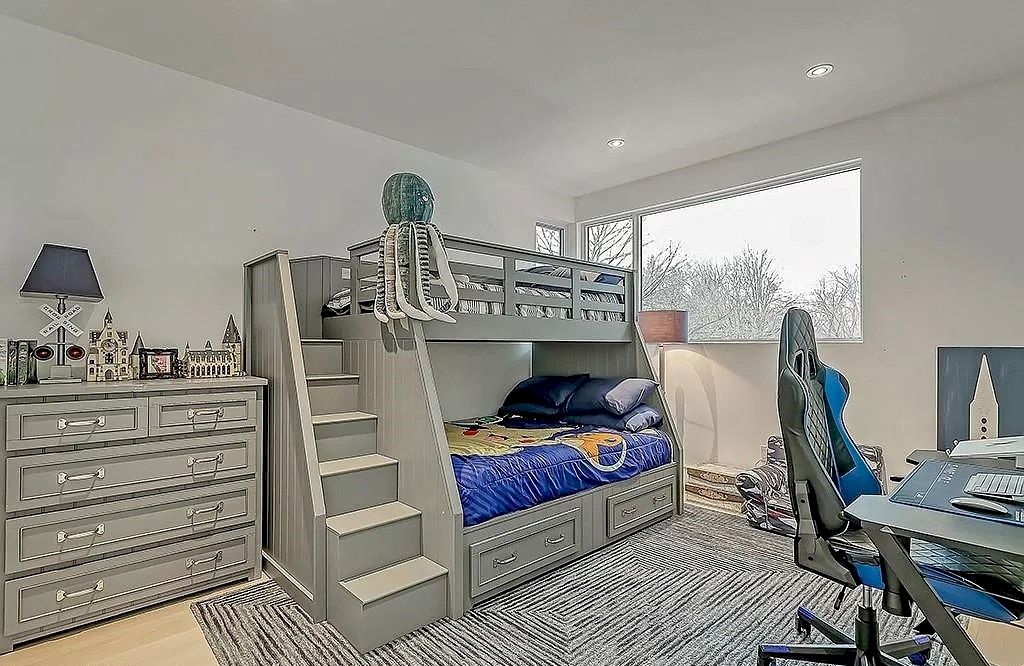 A loft bed with a coastal theme and a light feel is the next best thing to a beach house. This bedroom is transformed into a seaside retreat by the neutral backdrop with light blue accents scattered throughout and the marine-tone blanket. True Beauty of This C$5,249,000 House in Oakville Goes beyond the Common Eye Inside and Outside
12. Switch to Neutral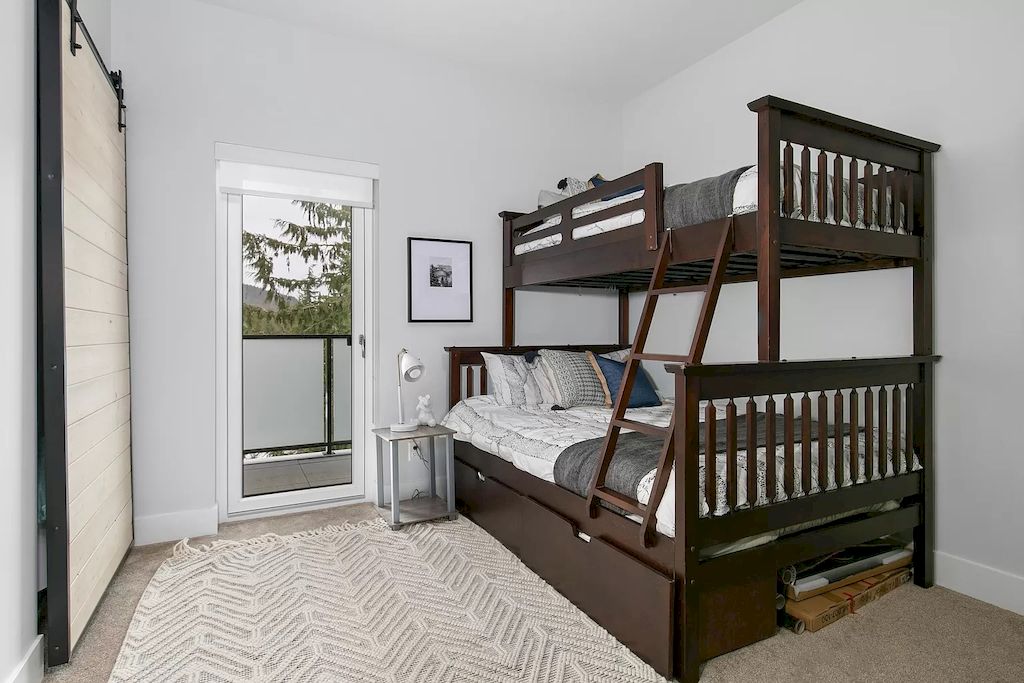 A neutral color scheme of black, white, and tans is a good choice if you want to depart from the kid-friendly bunk bed look. This studio apartment appears sophisticated and stylish. Spectacular Mountain House in Whistler Designed with a Keen Sense of Modern Listing for C$4,999,000
13. Place the Bed Beside a Glass Door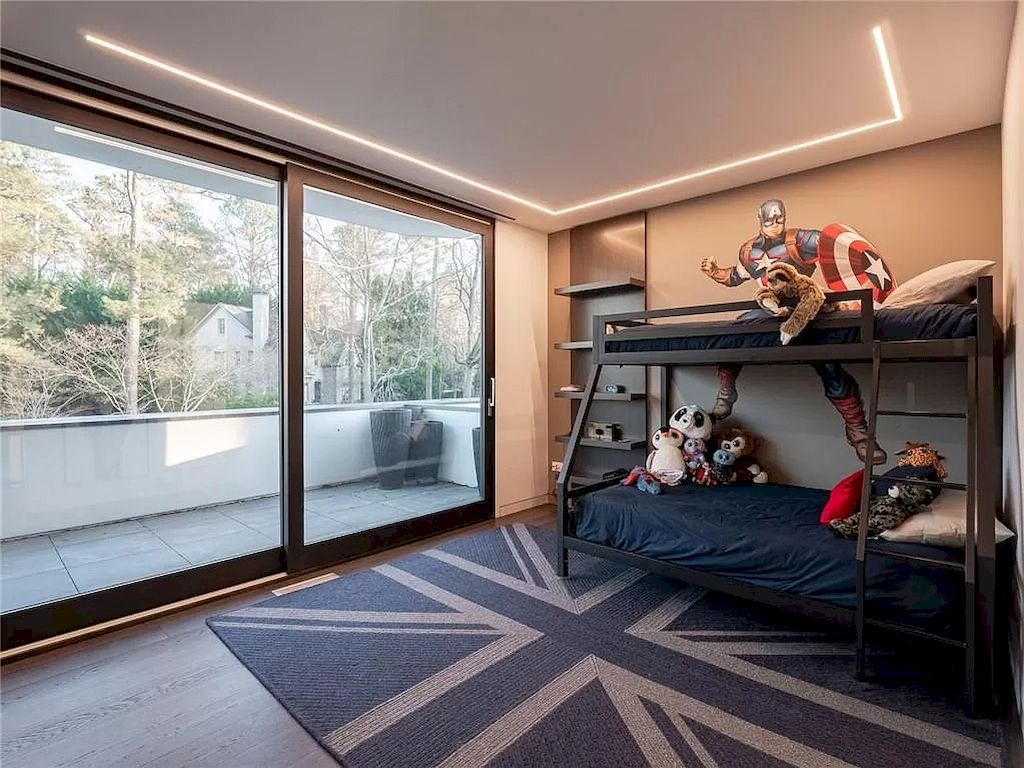 You can wake up to revitalizing natural light and go to sleep to a starry night sky by placing your loft bed in front of a high or tall glass door. The beige-painted walls and blue mattress in this tiny sleeping nook create a calming atmosphere. This Gorgeous Contemporary Home in Georgia Hits Market for $4,995,000
14. Enhance the Stairs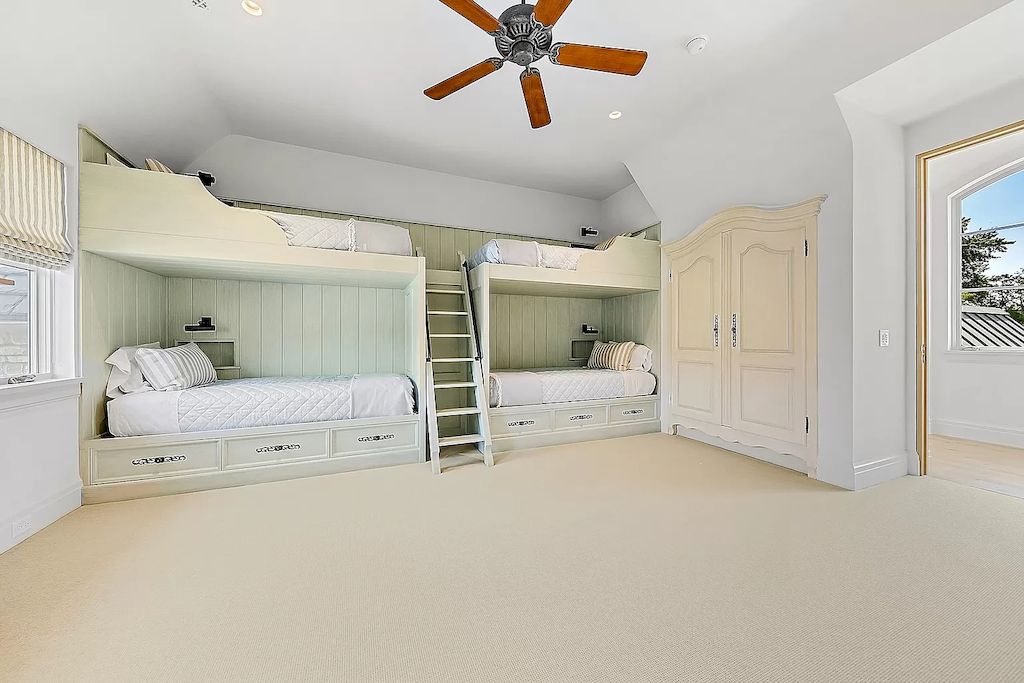 Your guest room's bunk beds can be decorated with a small staircase that serves as a focal point. The bunk beds' pastel green and white color scheme adds to the cozy atmosphere of the space. Magnificent Stone Manor in Illinois Hits Market for $14,999,000
15. Color Your Frame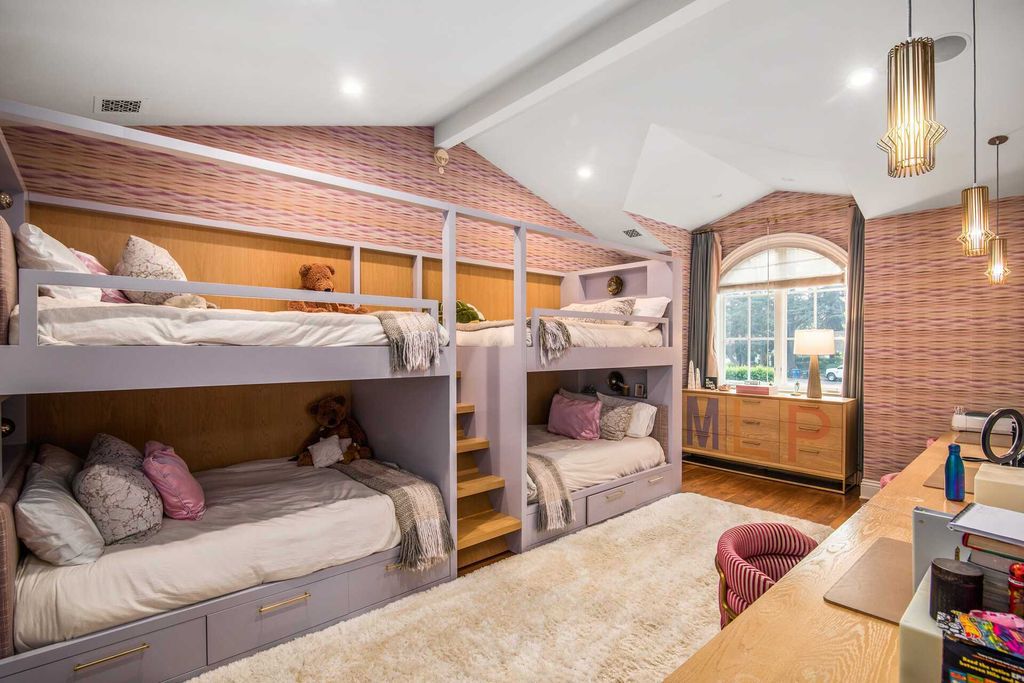 The bed frame is on display in this room thanks to the poppy shade of coral, which most rooms tend to overlook. Put it on display with a color that coordinates with the other colors in your room rather than hiding it. This $20,000,000 Traditional Ken Ungar Home in Los Angeles features The Highest Caliber of Finishes
16. Neutral Pastels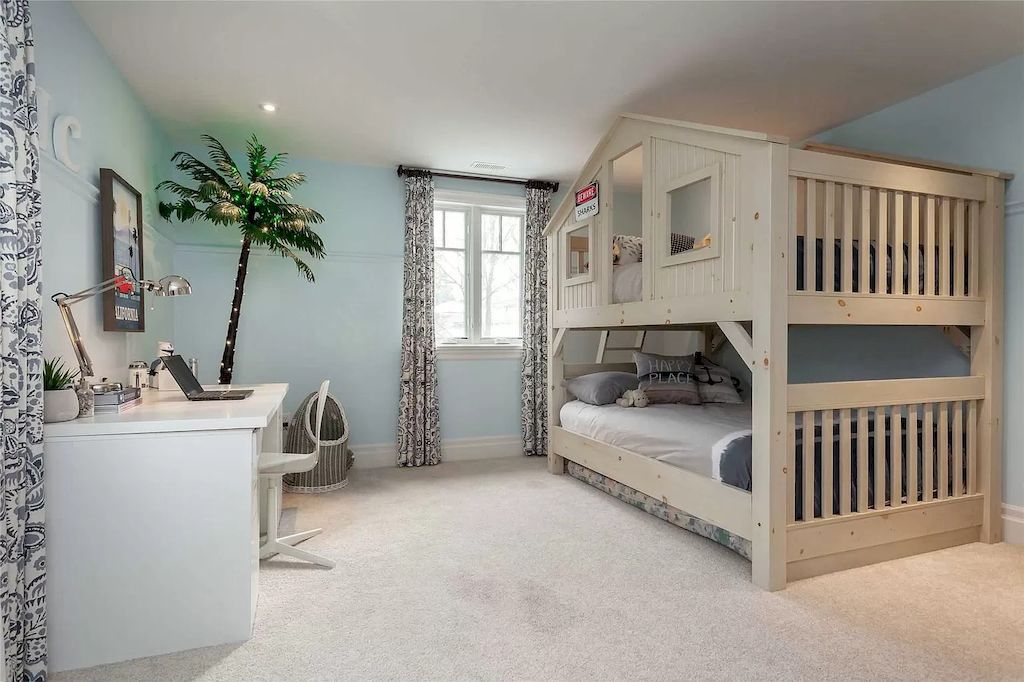 Choose pastel colors if you're unsure of how to style your guest bedroom. Consider a combination of cloud white, soft green, and smoke. Design your bunk bed to match the room's overall aesthetic, including any wicker furniture. Spectacular Upgraded Multi Generational Home in Ontario on the Market for C$3,495,000
Since we were a kid, the elusive loft bed has been the pinnacle of cool. There was truly no greater design aspect that utilized a space more effectively than a high profile that gave off the sense of a hideaway and provided infinite floor area for anything from homework to play. And this is still true now, in maturity. We have the ideas you want if you want to design a contemporary bedroom or studio apartment, increase your floor area, and accomplish it in a way that seems elegant. Above are loft bed ideas that will make your fantasies come true. You can check another article 12 Living Room Ideas With Wallpaper – How To Style Them For Space Innovation for more ideas.
More Ideas For Living Room:
---
Thousand of high quality images of Living room and more you can see at Livingroom Gallery.