Date of Publishing:
Architecture Design of U shaped House – Laaneotsa House
Description About The Project
U shaped House named Estonian completed by Kuu Arhitektid is impressive project which is harmony with its wooded context. Indeed, nestled in a wooded area of Pringi, Estonia, the Laaneotsa house is a single – story structure completed with sincere architectural discretion. The residence laid out as a serene horizontal volume and does not exude any exaggerated attempt to establish itself.
The designer resorted to a U – shaped design for this U shaped house by joining L-shaped living quarters and an I-shaped utility space. A still, windless inner courtyard with Southern exposure to the sun lies between these volumes, enveloped by three sides. Completing the overall structure is a canopied entrance, service zone, and parking area. within the main U-shaped space, the architects leveled all daily – used rooms with the surrounding ground to establish a seamless connection to the exterior. Also, glass partitions opening to terraces shaded by 'beaks' further haze that indoor – outdoor boundary.
On the other hand, the house's living unit holds an open kitchen and living room with an office partition, two smaller bedrooms with a shared bathroom, one master bedroom with a toilet and wardrobe, a technical room, and a workout room. The kitchen and living room open to a terrace situated in the internal courtyard. The bedrooms, meanwhile, open to an Eastern – facing terrace. The utility unit houses saunas, a washing room, a sauna vestibule, and a larger storage space.
The Architecture Design of U shaped House Information: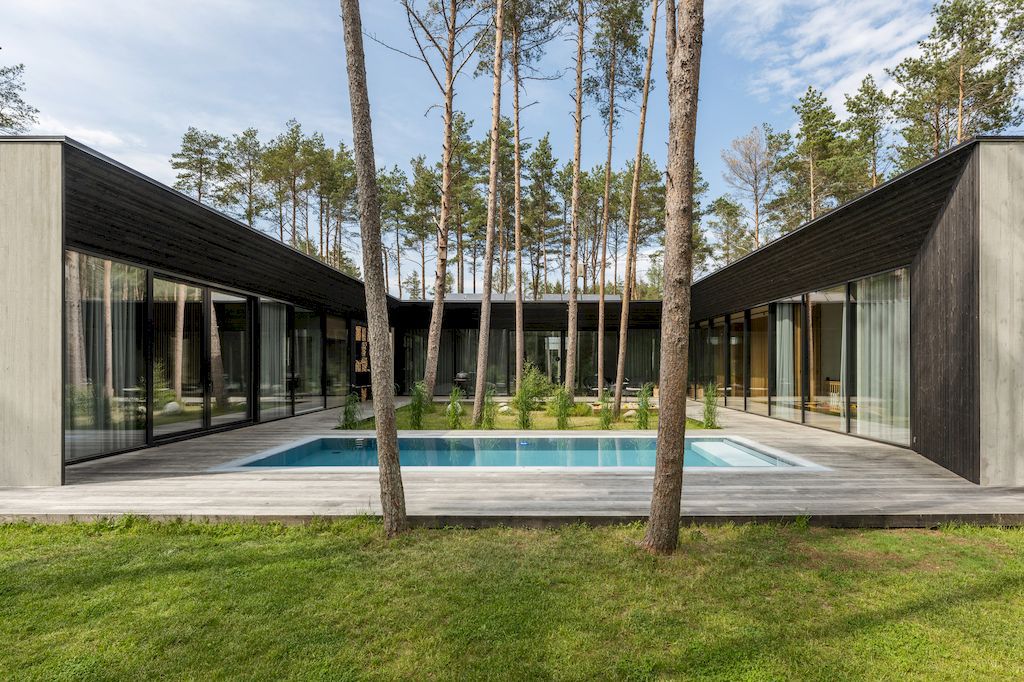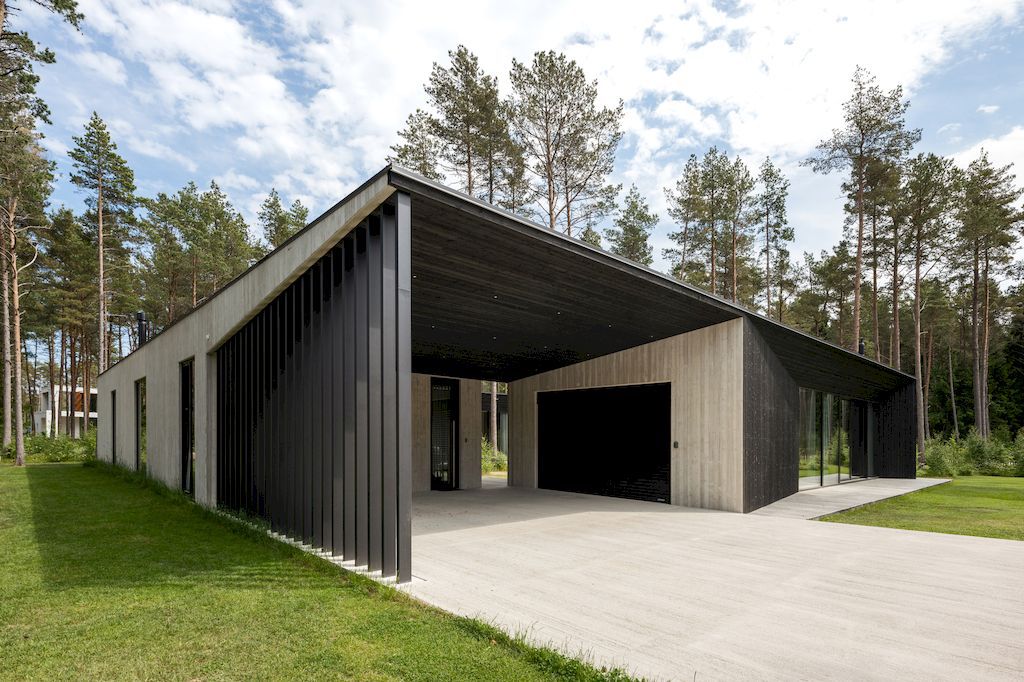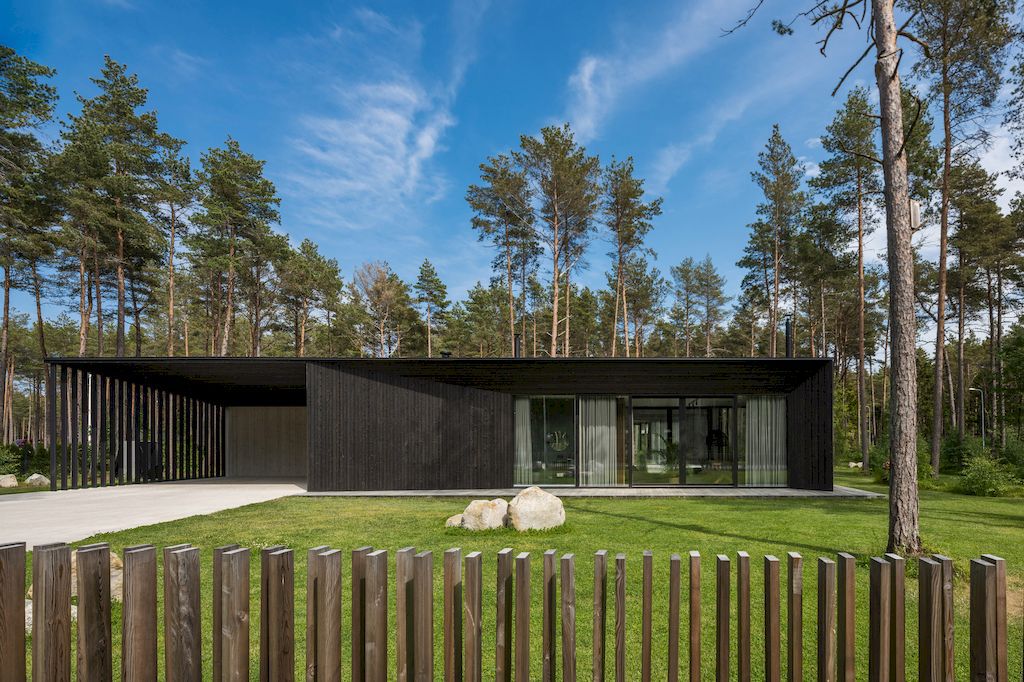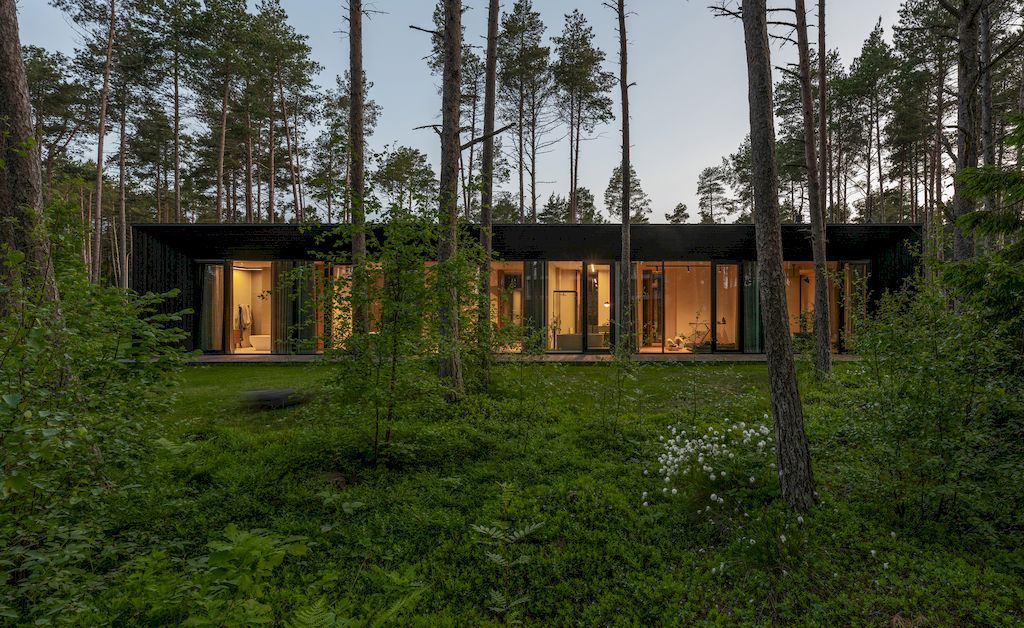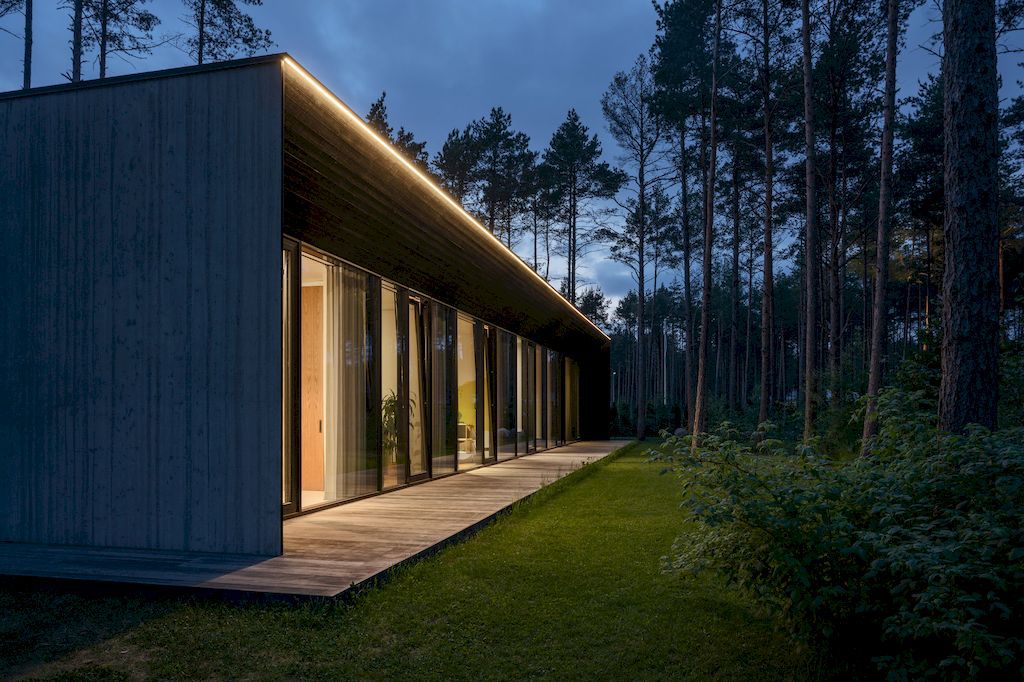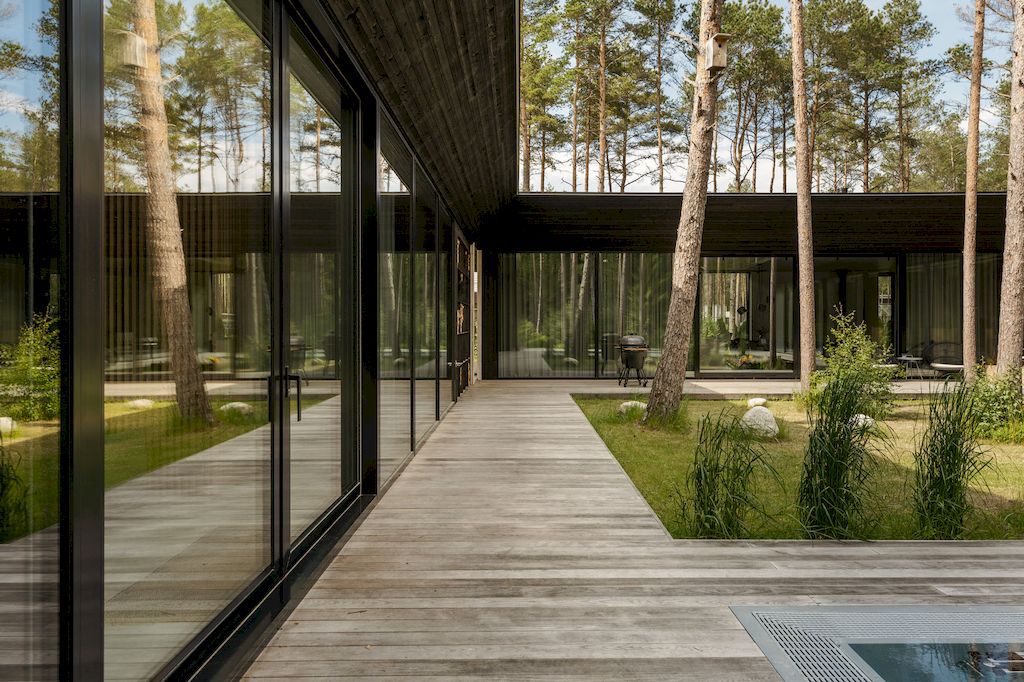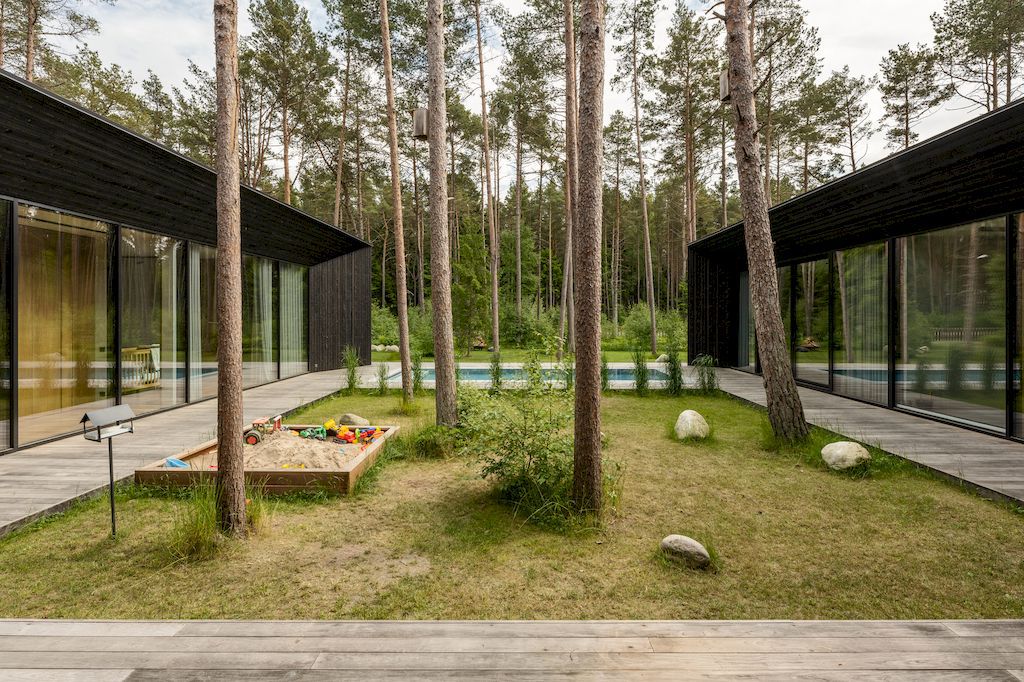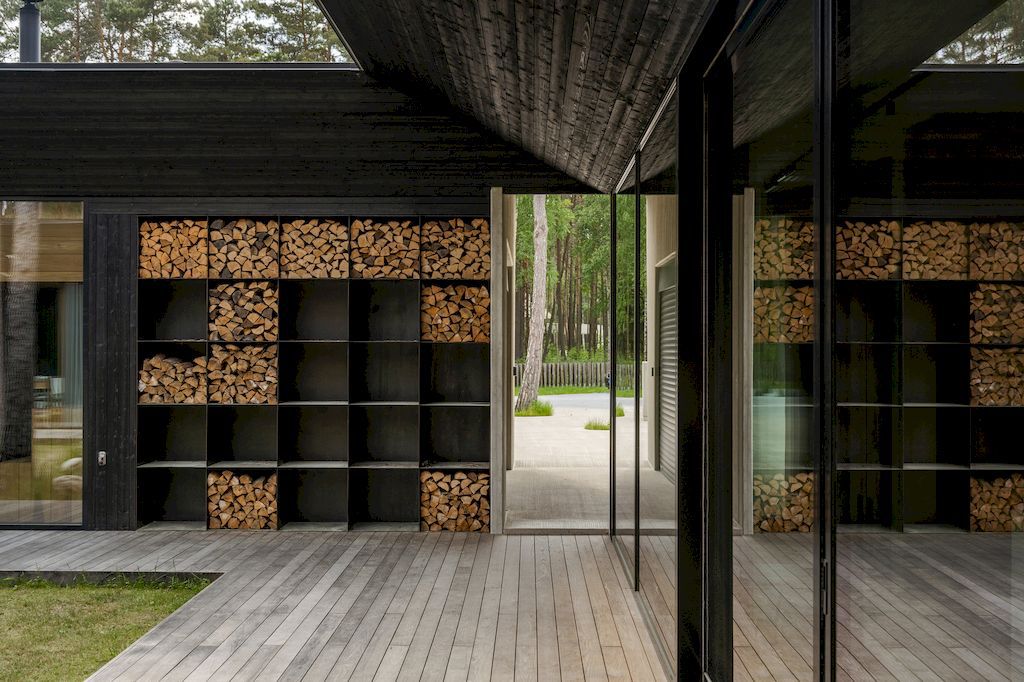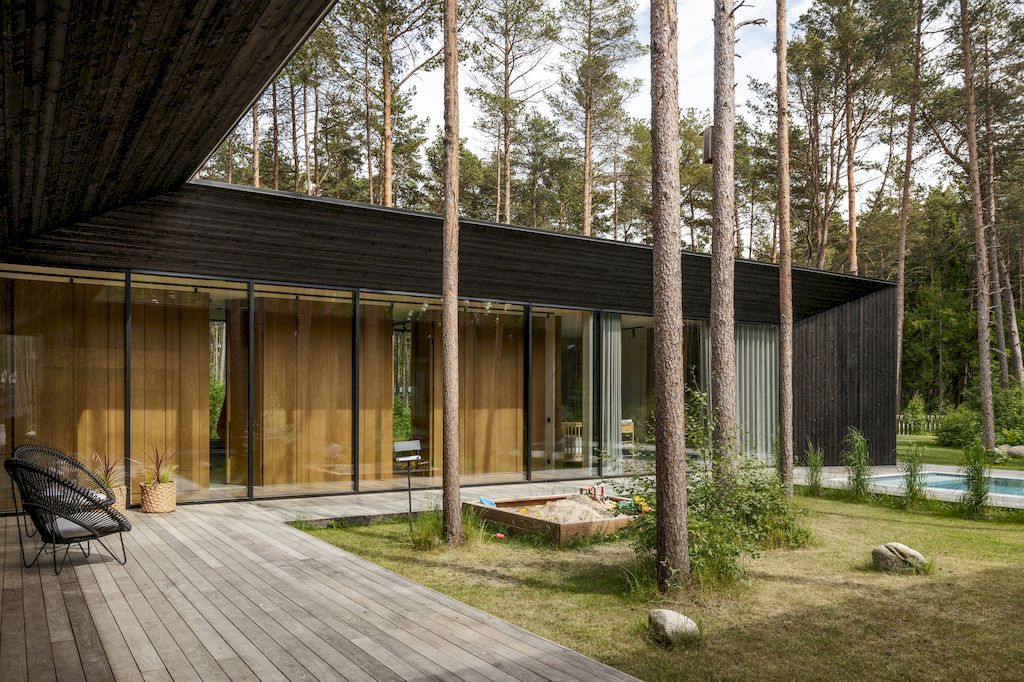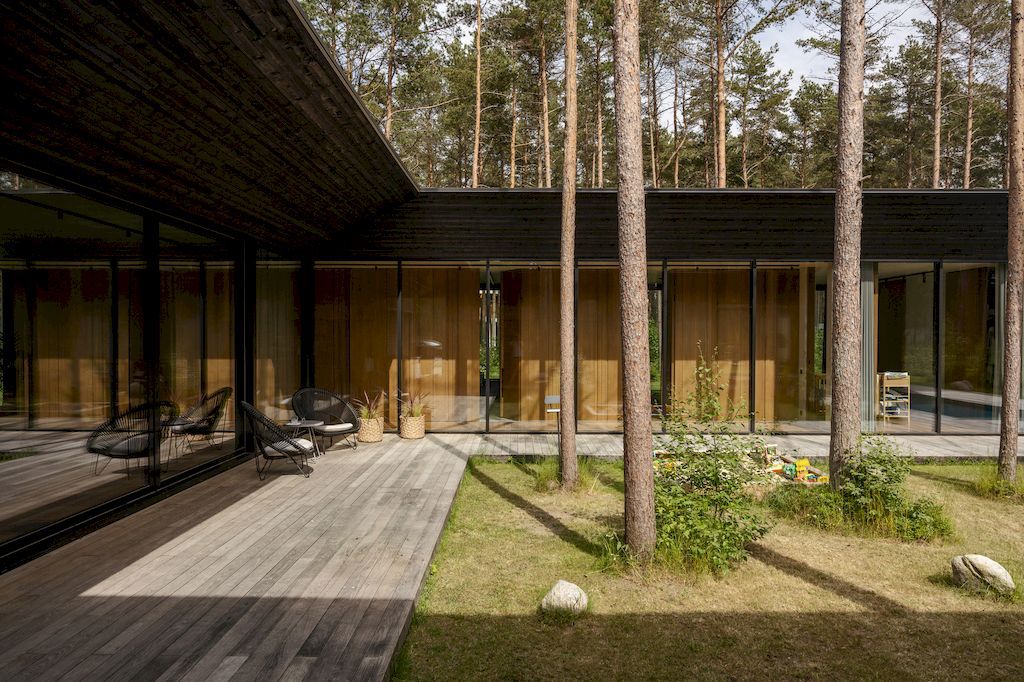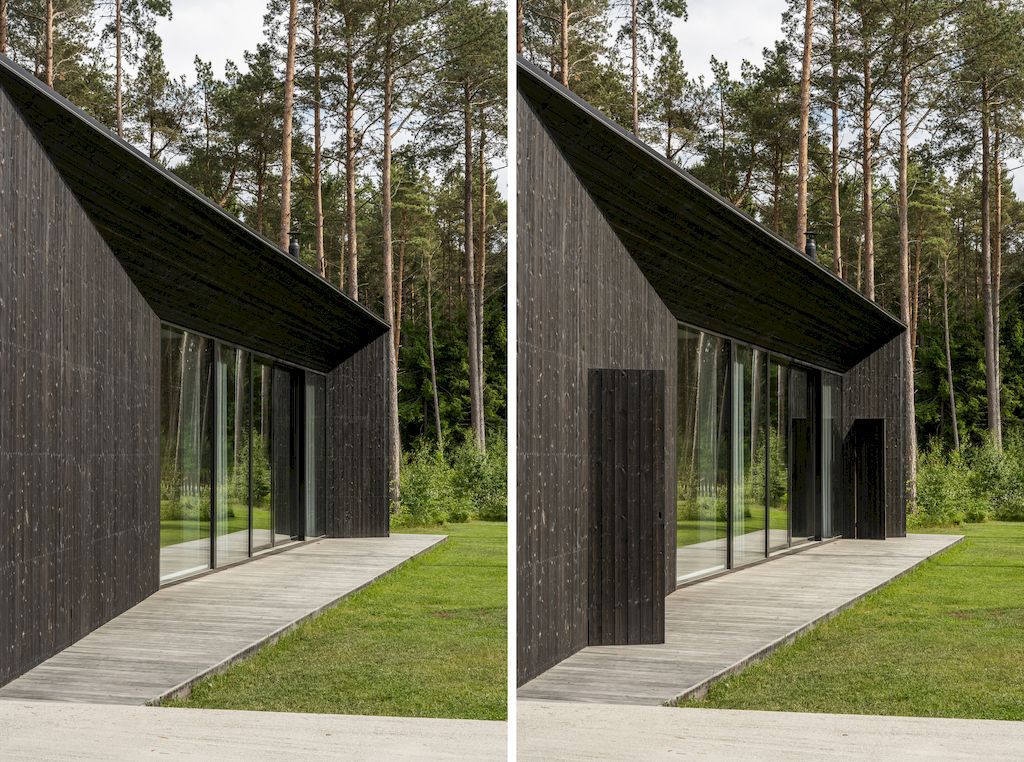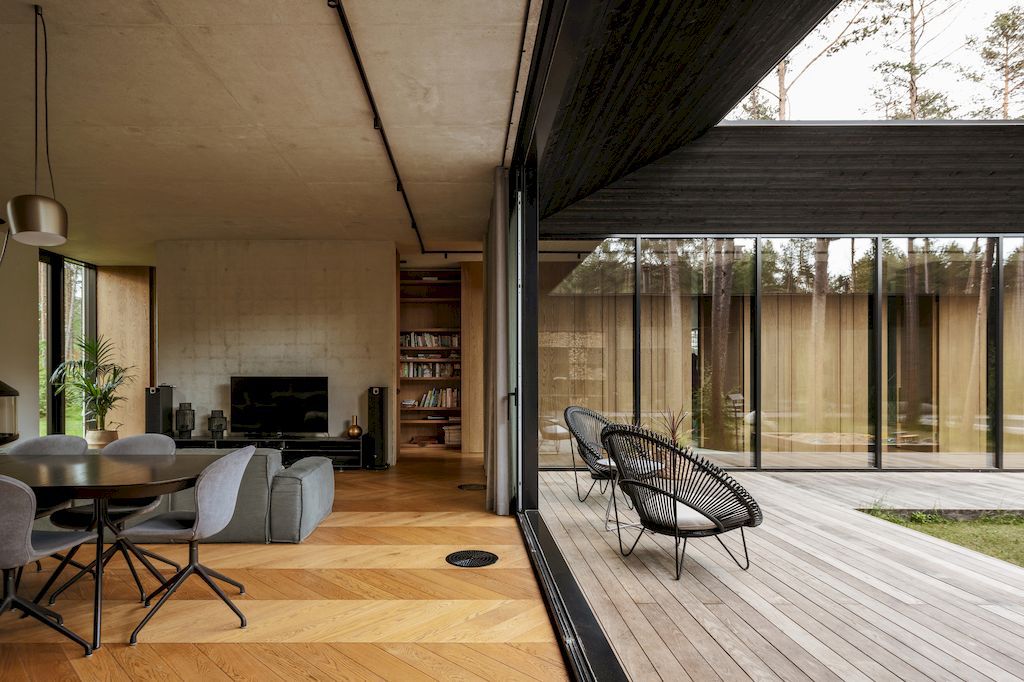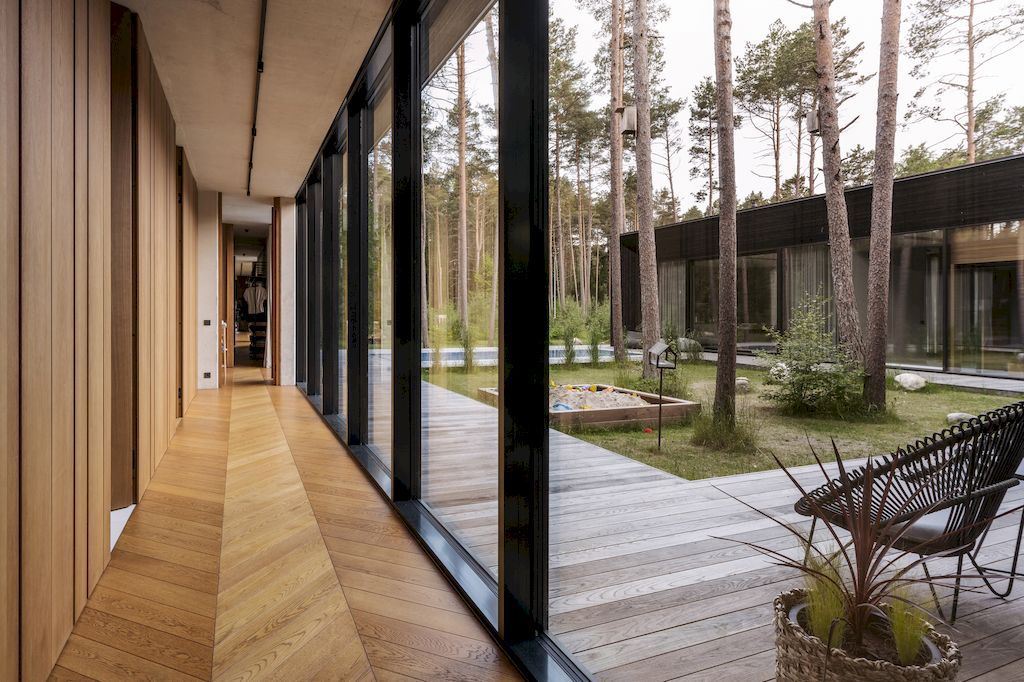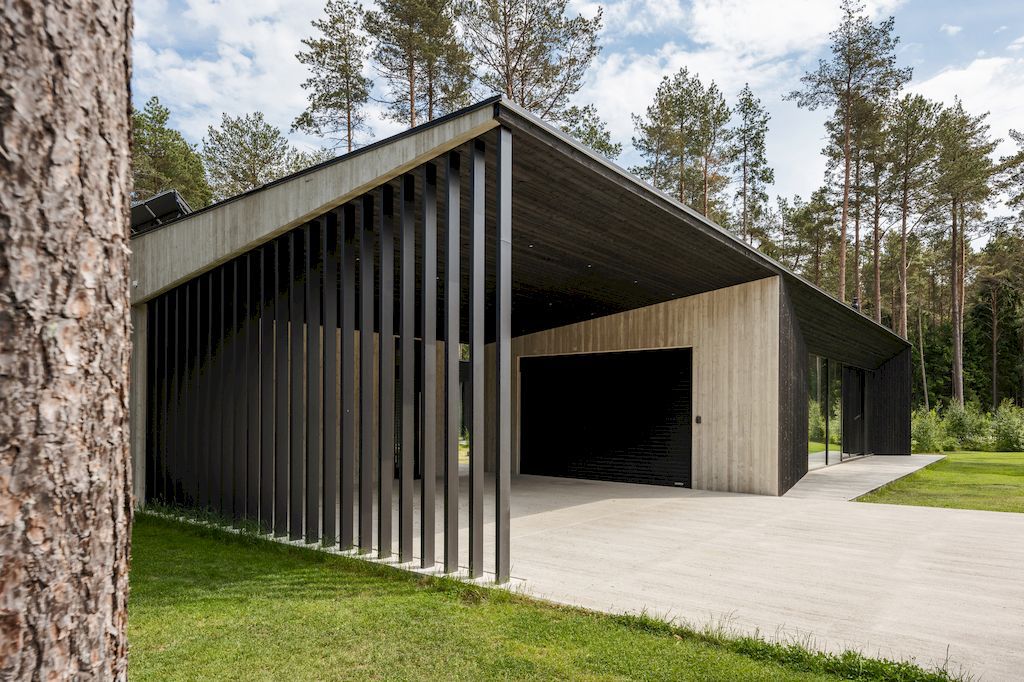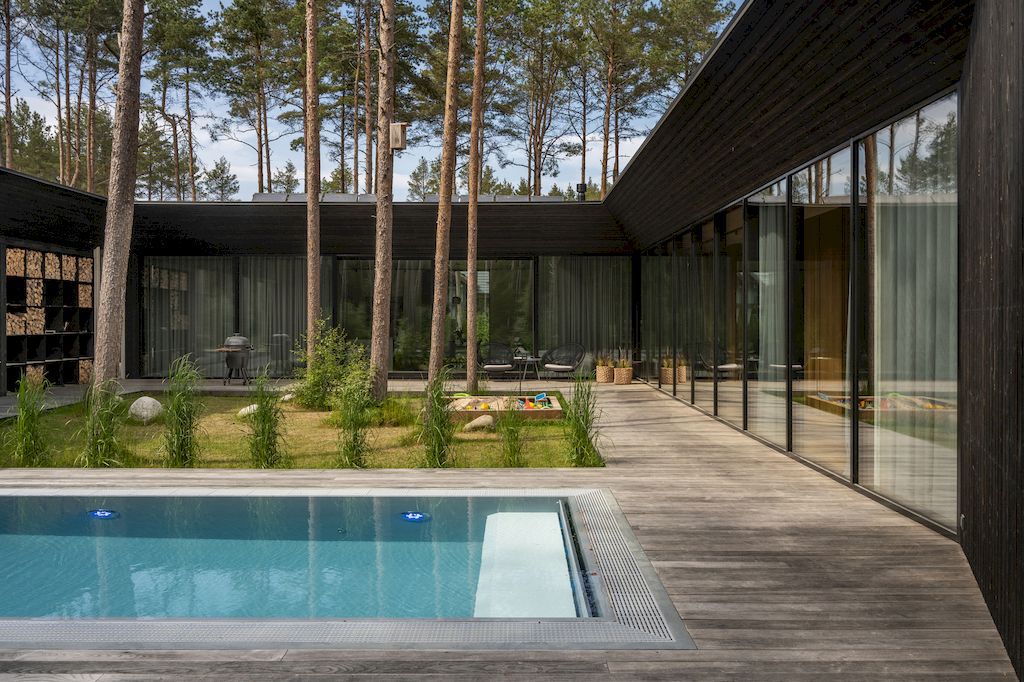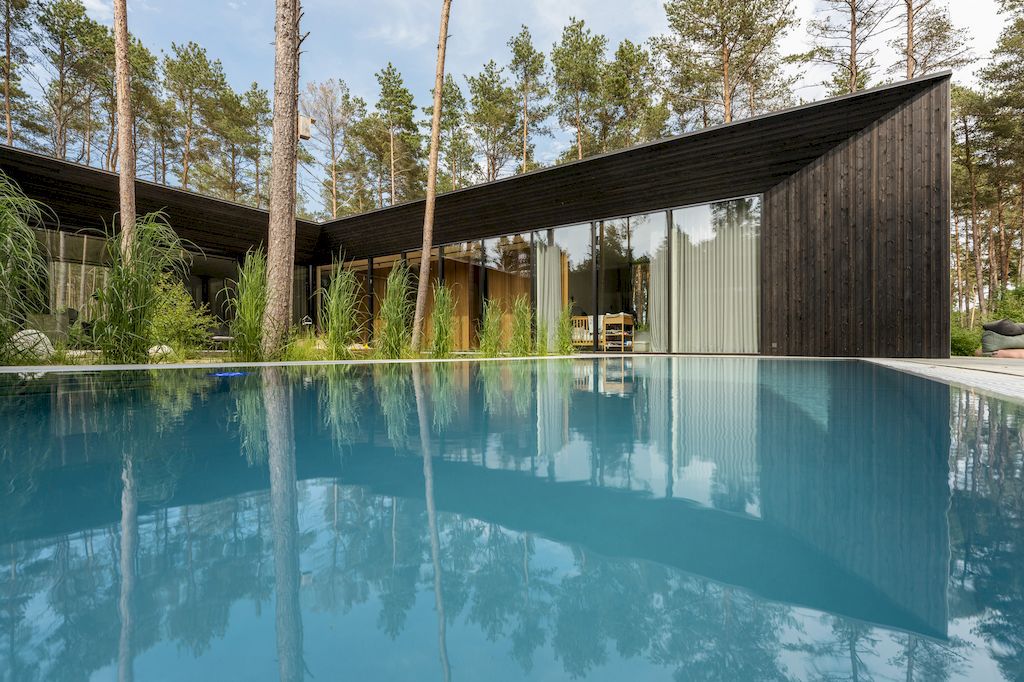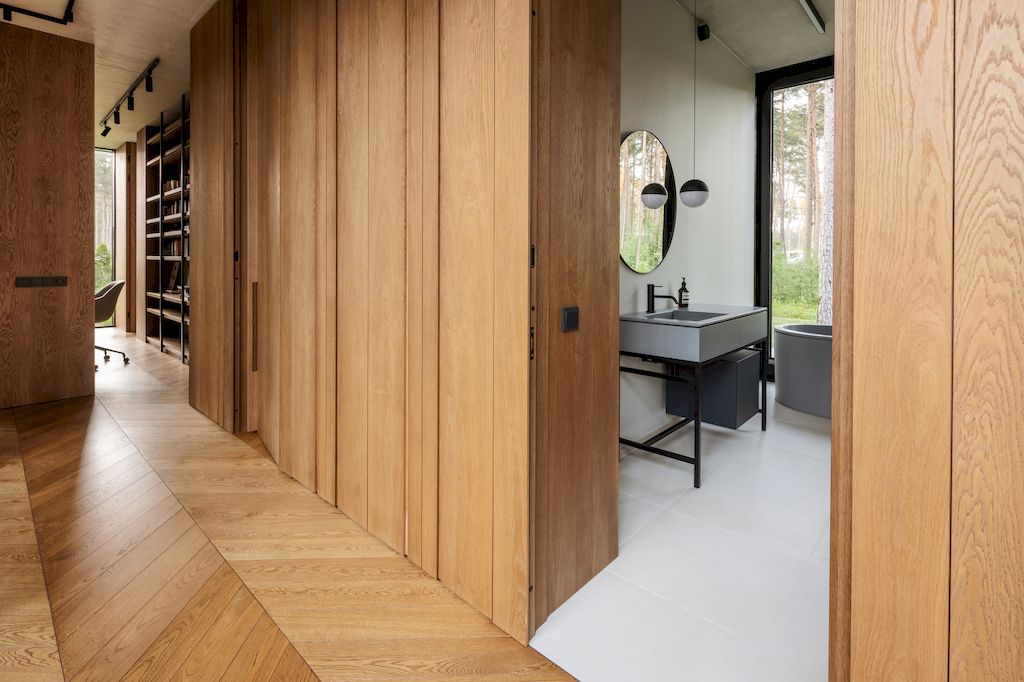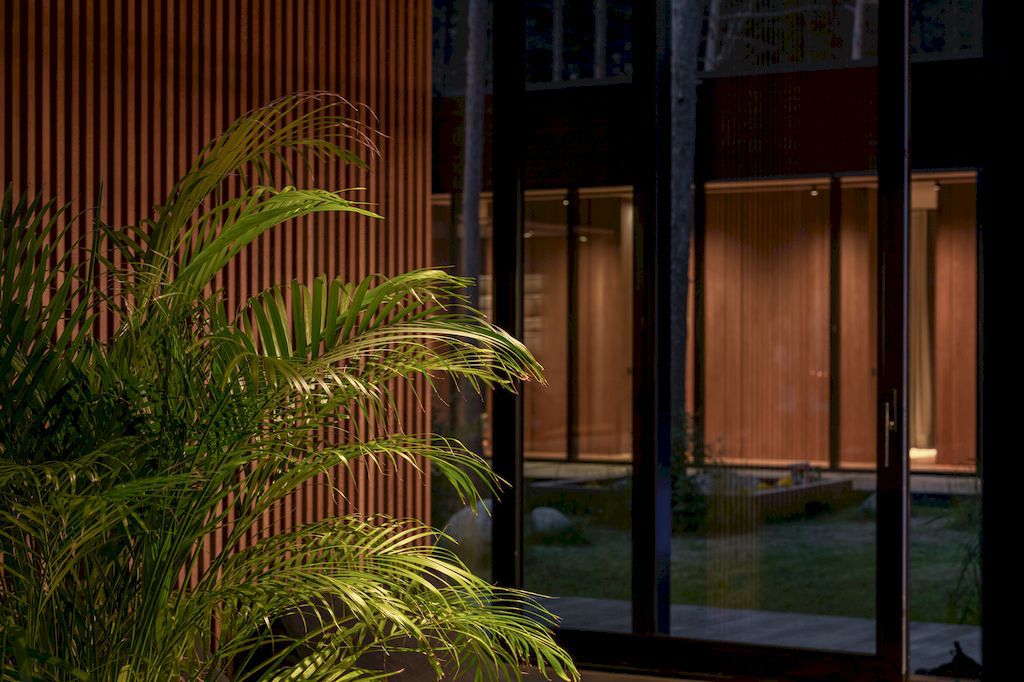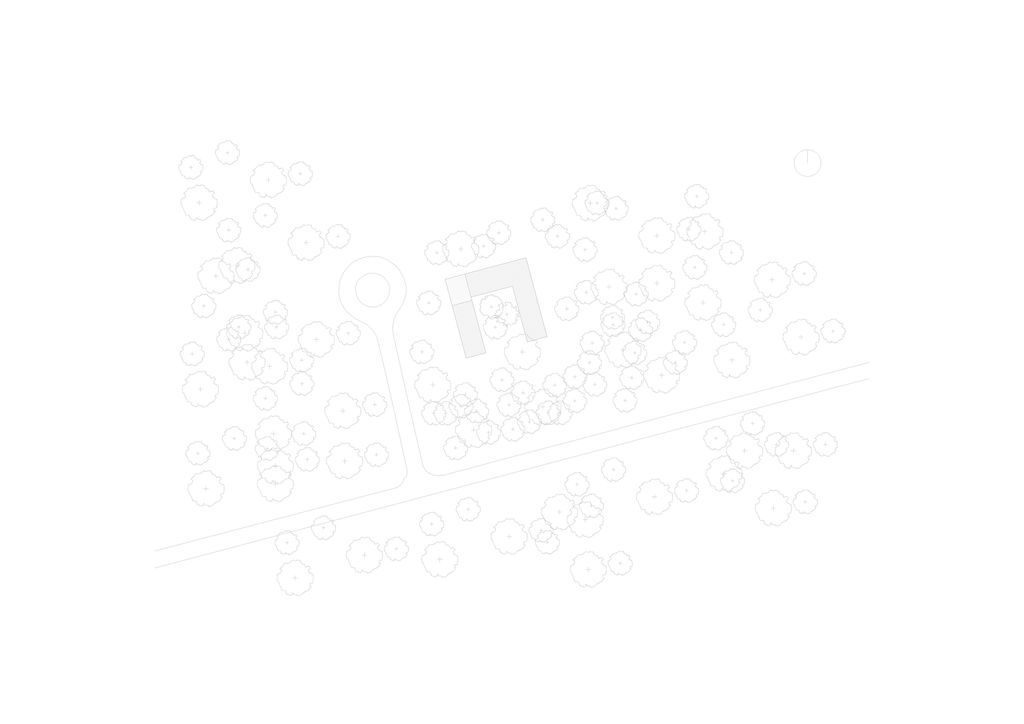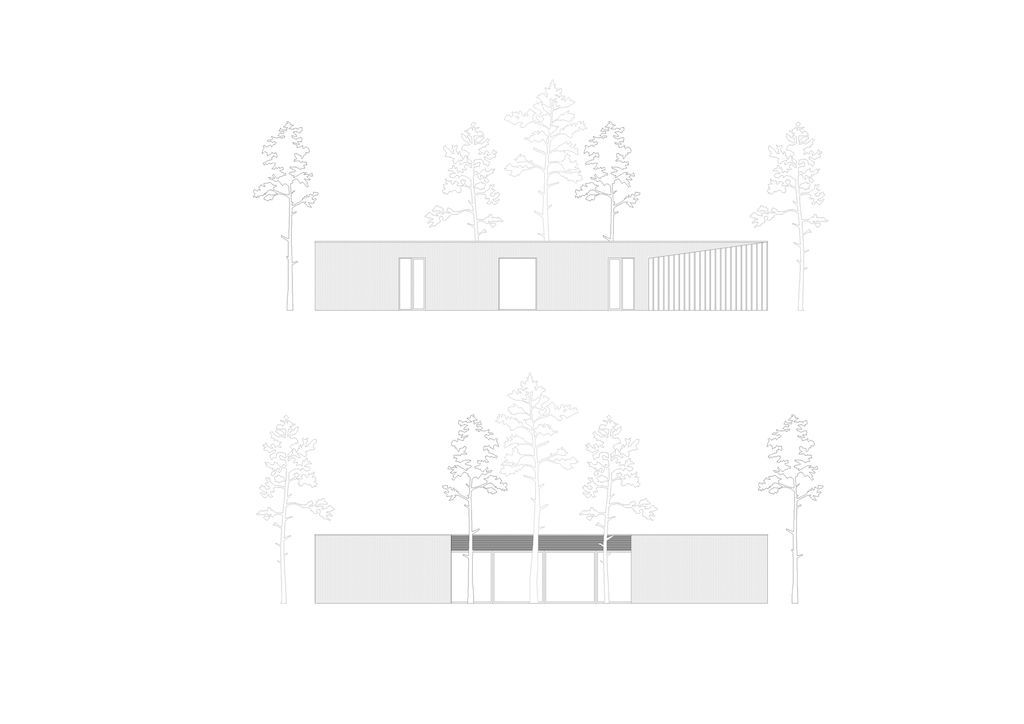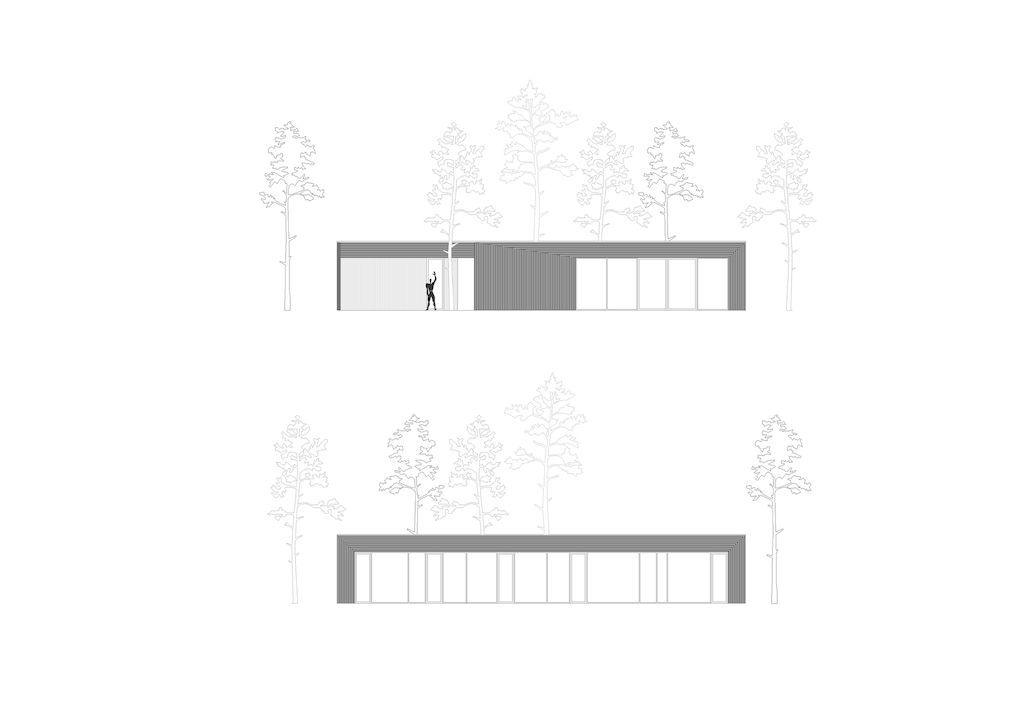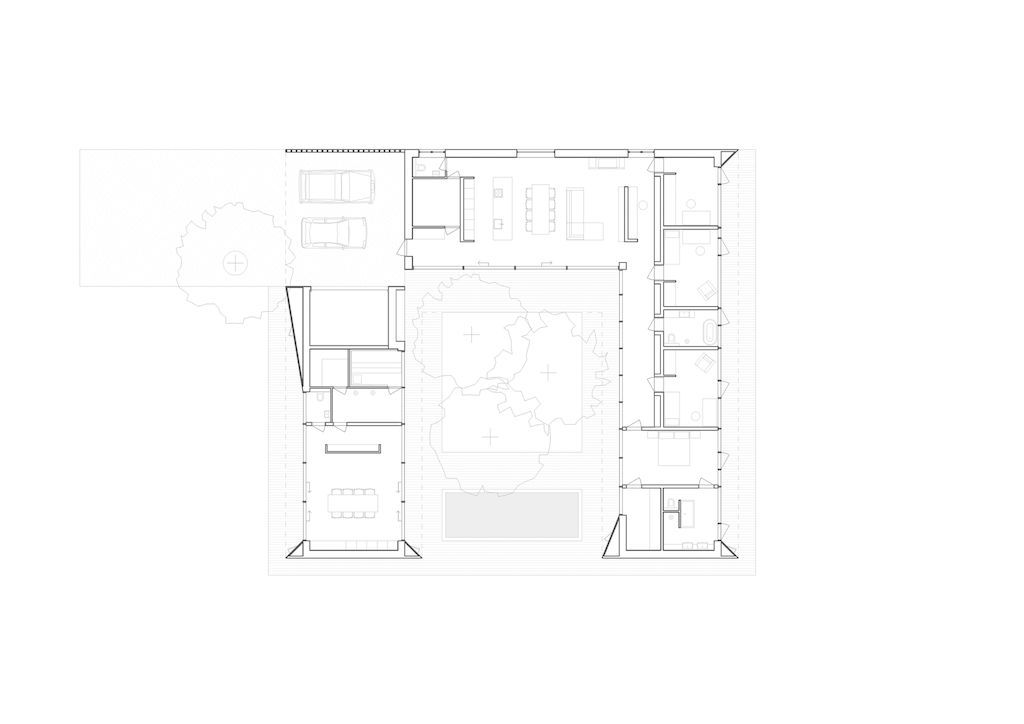 The U shaped House – Laaneotsa Gallery:
Text by the Architects: The house delicately integrates with the surrounding pine forest. Blendin into the existing spatial context while maintaining a maximum amount of greenery around itself and in between. Besides, the single – story structure in a wooded area creates a discrete and serene horizontal setting without any exaggerated attempt to establish itself – it is a natural part of the landscape.
Photo credit: Tõnu Tunnel| Source: KUU arhitektid
For more information about this project; please contact the Architecture firm :
– Add: Kopli 25 10412 Tallinn, Harju County, Estonia
– Email: [email protected]
More Projects here:
---