Date of Publishing:
The current trend is to build green spaces with lots of trees to get away from the hustle and bustle of life. Owning a few flower pots or plant pots, as well as growing plants in the house, are all interesting designs that we'd like to share with you in this article. Check out the photos below for 11 great living room ideas on how to bring nature back to life. Thousands of other amazing home design ideas can be found at LUXURY PHOTO.
1. Mini garden.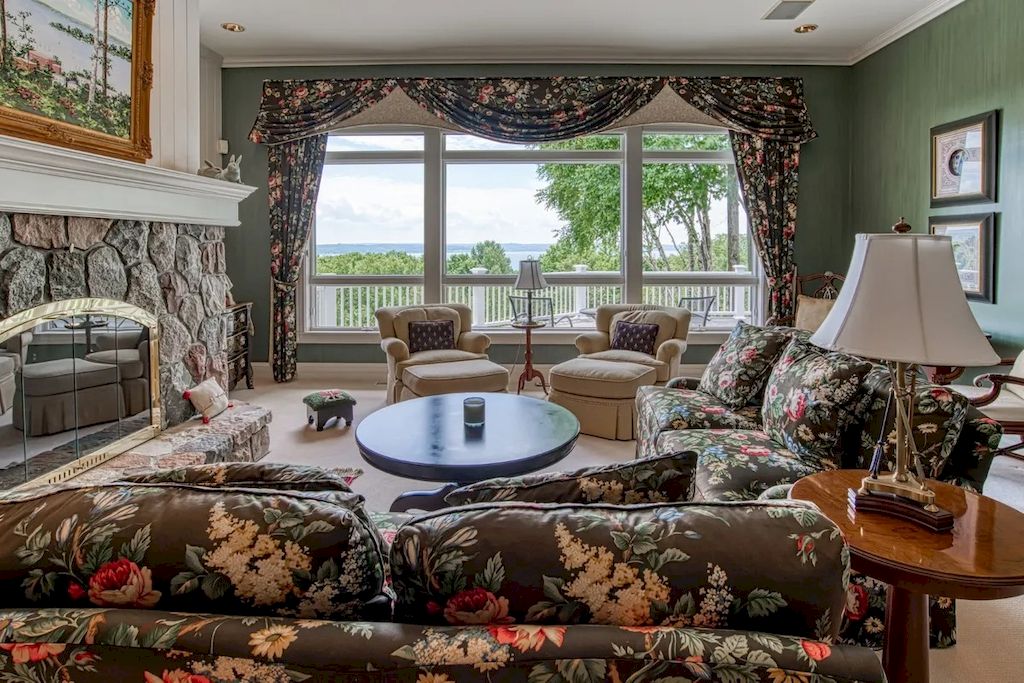 With the right interior decoration motifs, paint colors, and room layout, you can turn your living room into a mini garden. This $4,250,000 Unique and Iconic Home Features Notable Detailing in Michigan
2. Pot tree.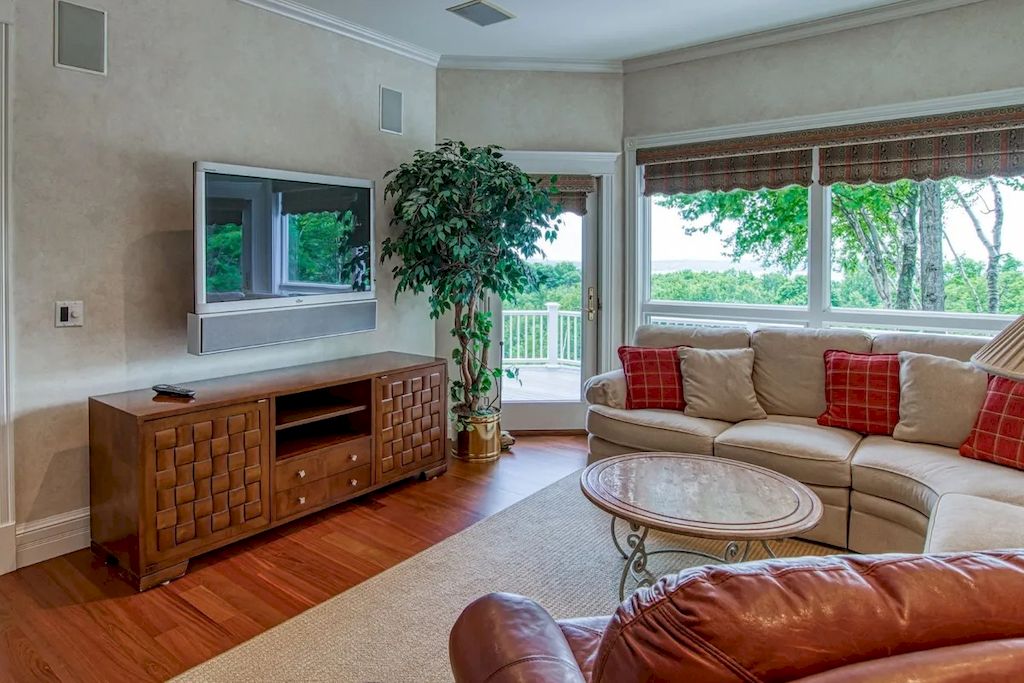 If you have a small space, just having a pot of your favorite plant will help you create a more airy and relaxing environment. This $4,250,000 Unique and Iconic Home Features Notable Detailing in Michigan
3. With a glass-shaped room, it's fantastic.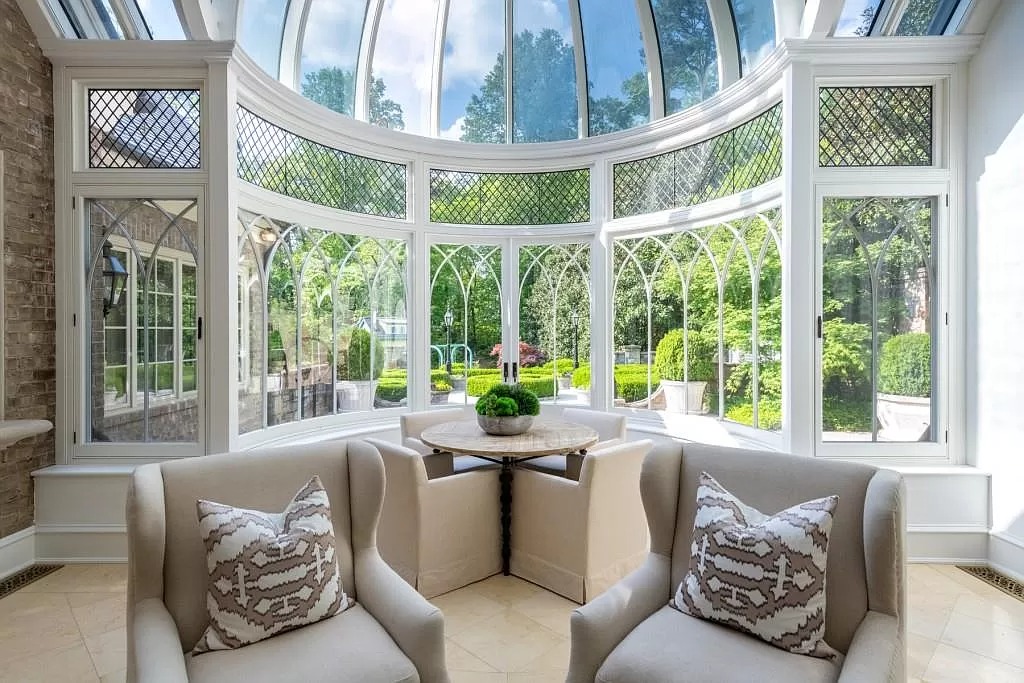 Half of the space is made entirely of glass, with a dome-shaped ceiling that provides additional light. With a green tree backdrop, you will quickly feel at ease and in tune with nature. This $6,900,000 English Manor Touches the Hearts of Georgia Real Estate Lovers
4. Combining wooden architecture with green trees.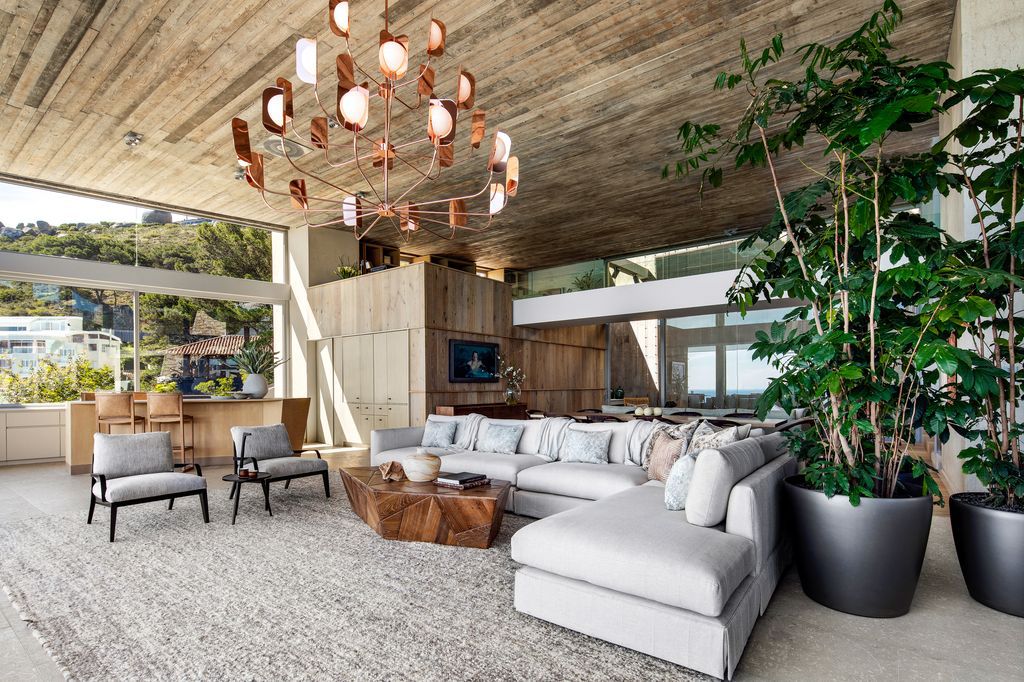 The majority of the house is made of wood, with the addition of some green trees to help add color to the space. Kloof 145 House with Spectacular Ocean and Mountain Views by SAOTA
5. Lovely flower basket.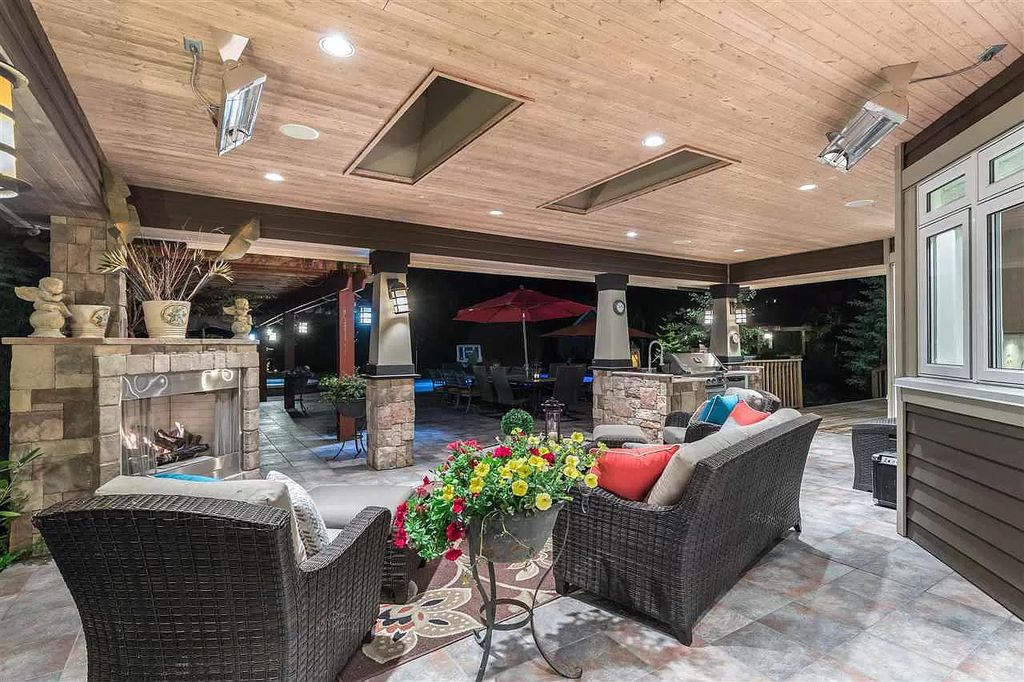 In the living room space with neutral tones, light and relaxed with a beautiful flower basket of many colors as the focal point. Whistler Inspired Extravagance Home in Anmore Sells for C$4,150,000
More Ideas for Kitchen:
6. A tree in your house.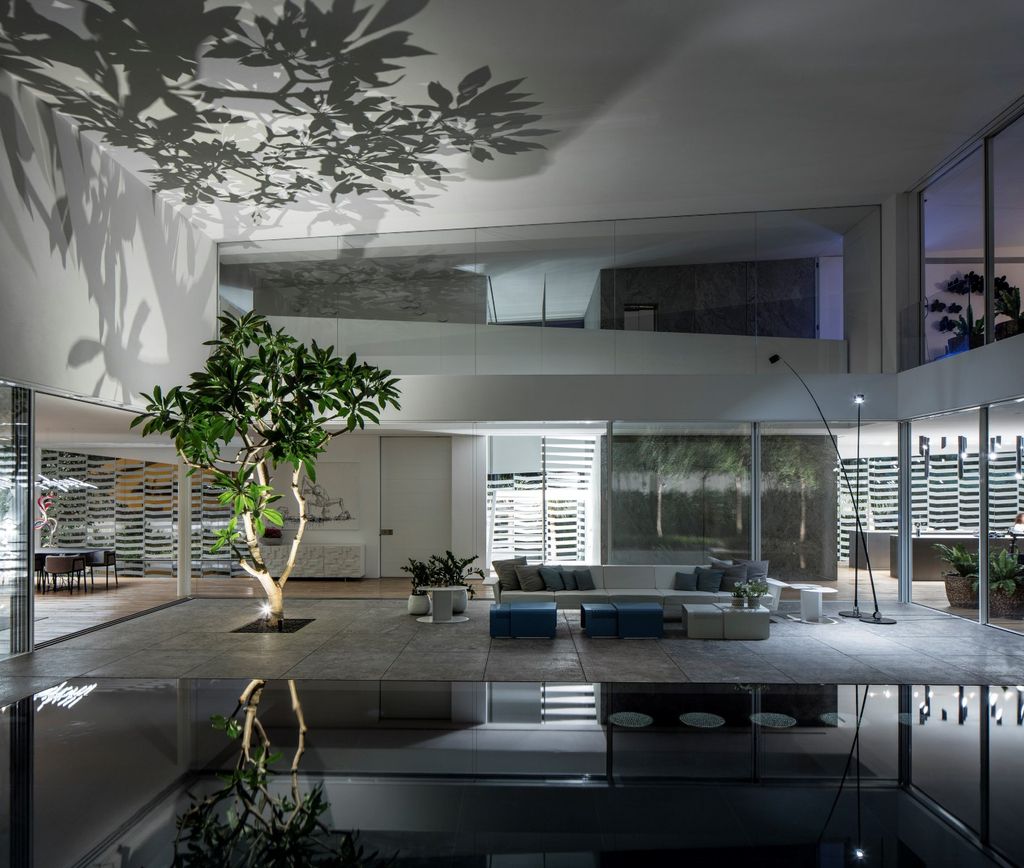 Planting one tree in the living room, which has a high and wide space, is a unique idea. However, you will need plenty of suitable height and will need to monitor the tree's growth on a regular basis. J House with Raised roof, Latticed walls, Bridge entrance by Pitsou Kedem
7. Mint color is magnificent.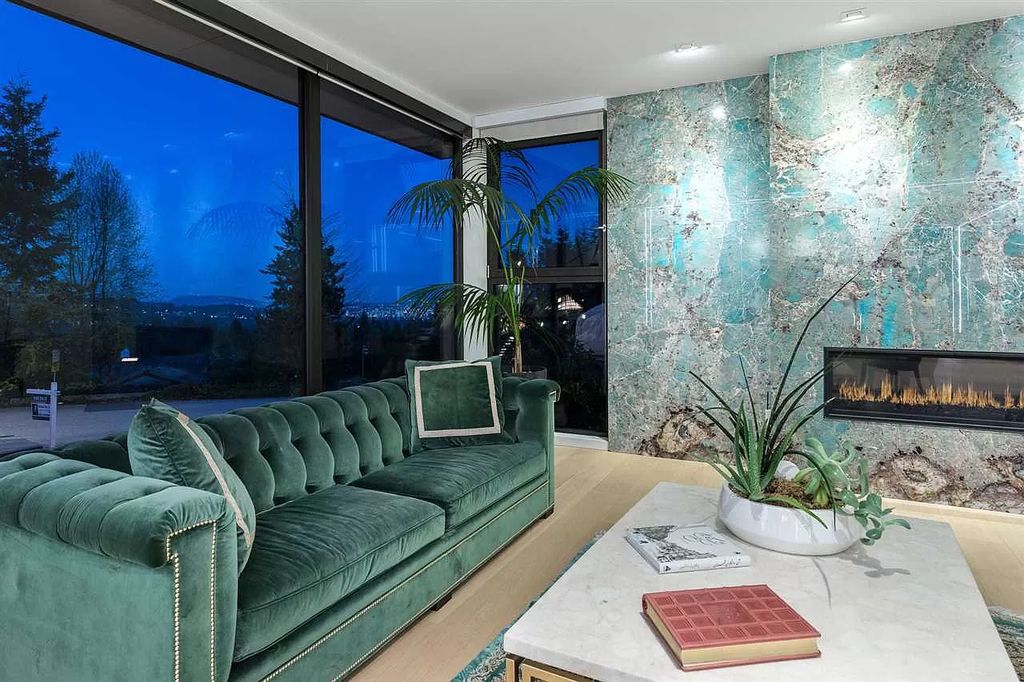 Mint green, a color variation of green, is amazing and creative. With the material and pattern of wall tiles, everything becomes attractive and shimmering under the lights; however, a reasonable velvet sofa set still exudes a warm and gentle look. Gorgeous House in West Vancouver Overlooking Stunning Mountain & City Views for Sale at C$7,980,000
8. A lush green nook.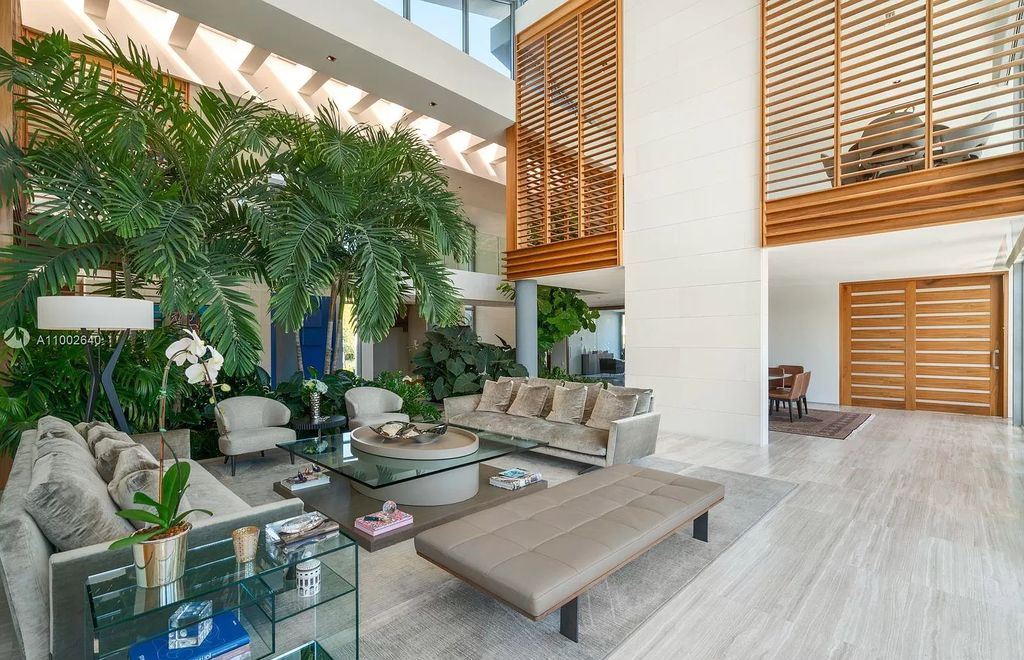 This designer favors designating a space for plant care. One of A Kind Tropical Modern Home in Golden Beach Asking for $15,500,000
More Ideas for Bathroom:
9. Green space.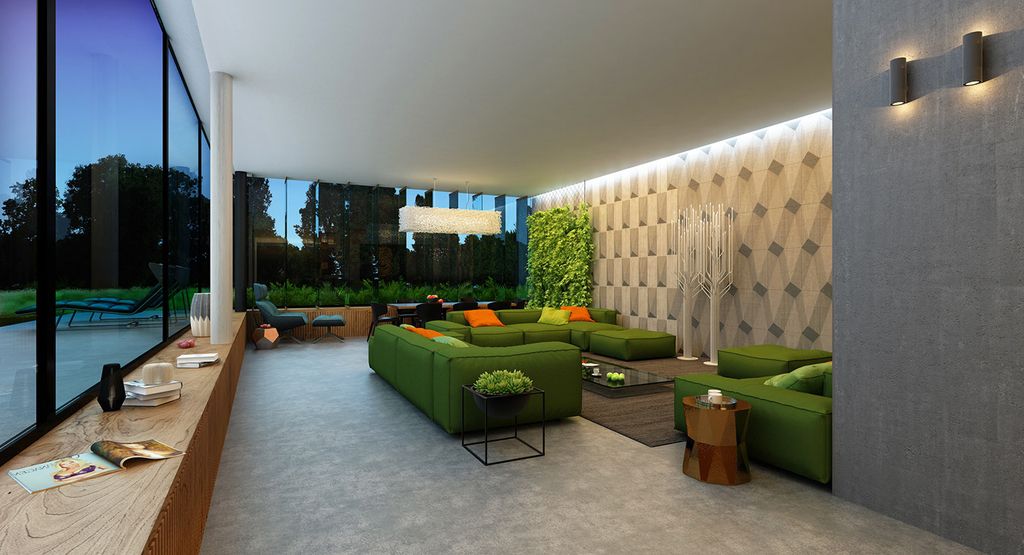 This is a modern living room idea that reflects people's love of green and nature, as evidenced by the arrangement of indoor plants and the interior color scheme. Gorgeous Design Concept of Ukraine Modern House by Alexander Zhidkov
10. Paintings of interest.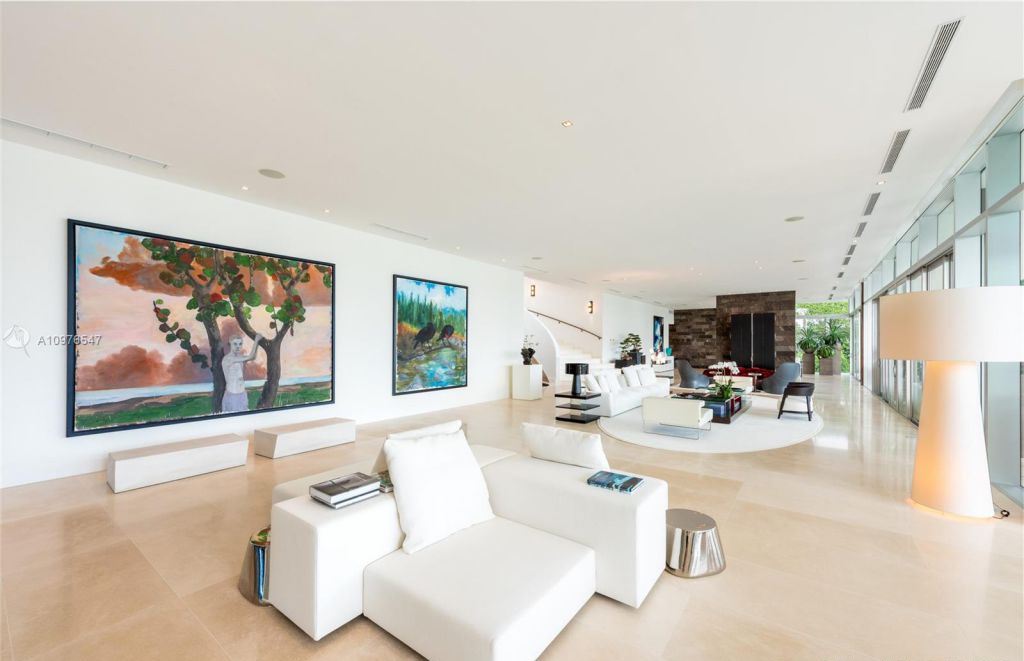 Choosing pictures of trees, nature, or animals can also help to relax the space. An Iconic Modern Estate in Miami Beach backs on Market for $38,500,000
11. Planting plants on the wall is a one-of-a-kind idea.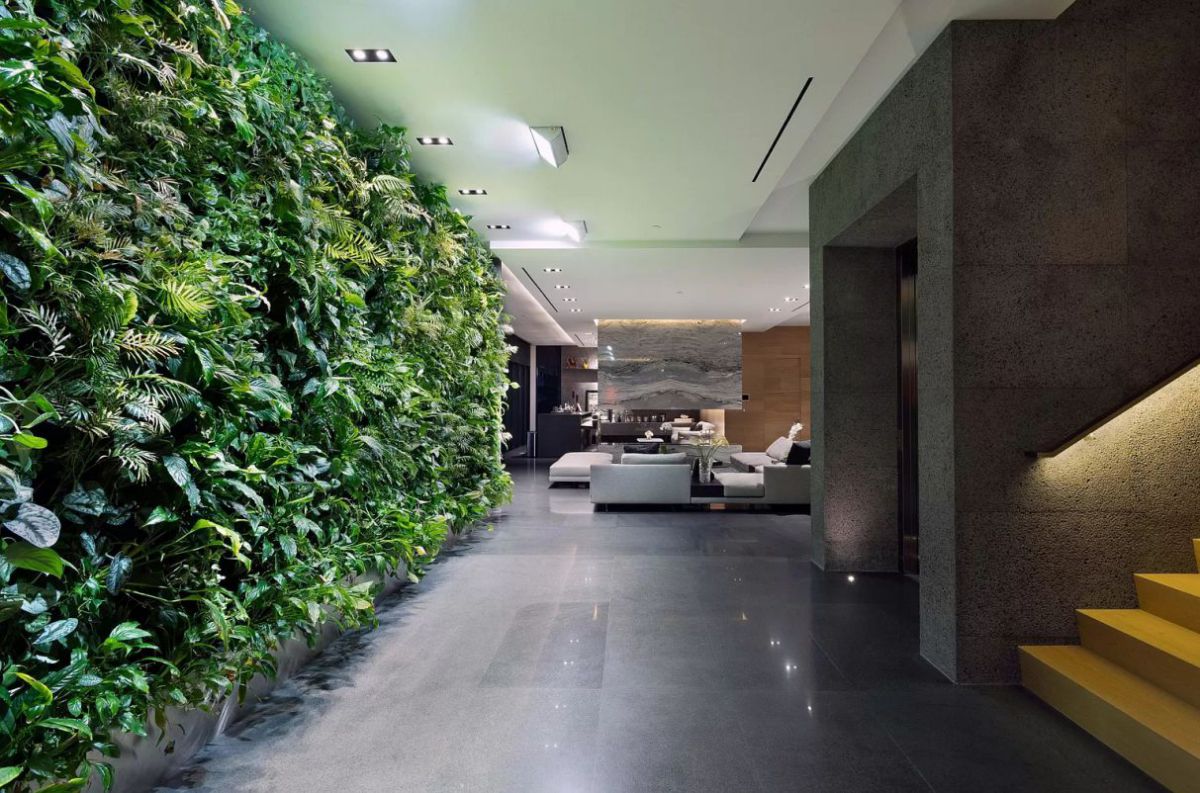 Find plants that complement an interesting layout like this one to save space and add fun to your living room. Inside A $24,500,000 Florida Mansion which exceeds all Expectations
---
Thousand of high quality images of Living room and more you can see at Livingroom Gallery.