Date of Publishing:
Ideas for Master Bedroom Designs to Create a Private Retreat
The most private area in your house is unquestionably your bedroom. Even though many of your guests might never see it, it still needs a lot of attention. You may unwind there, think back on your day, or just read a book. Therefore, it only makes logical that it would have the appropriate color scheme and patterns. Your master bedroom design must ideally reflect your personal taste and complement the decor as a whole.
1. Window Seating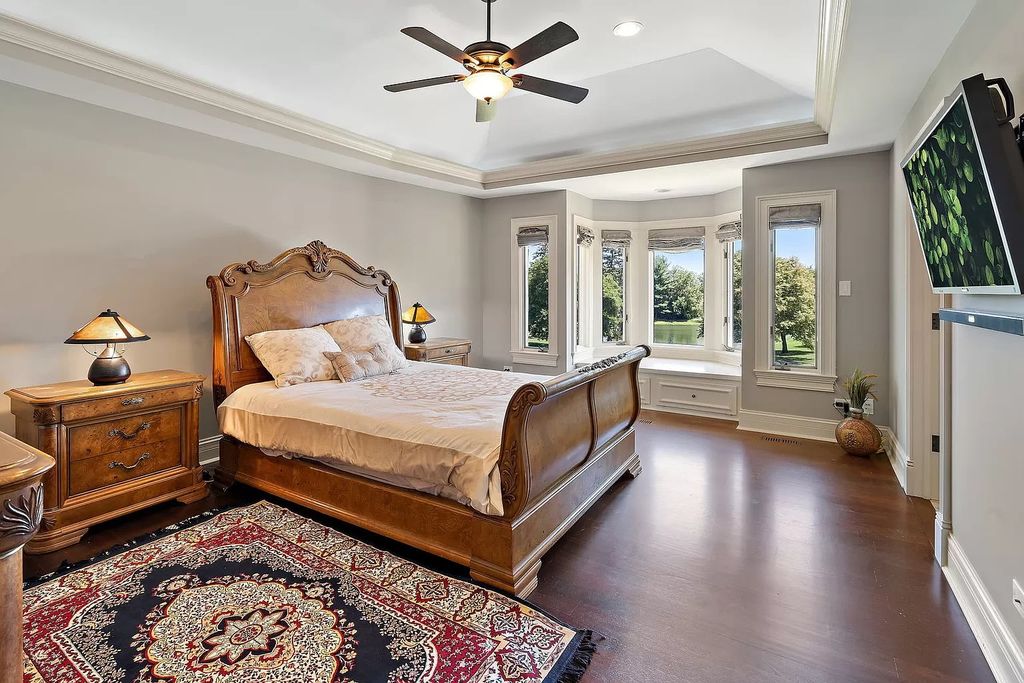 A window seat is a great spot for reading, resting, and just plain relaxing. It's also a great area to daydream. It may very well end up becoming your new favorite place in the house. It will undoubtedly be among the coziest. Beautifully Reimagined Luxury Residence with Brick and Stone Exterior in Oak Brook Lists for $2.799 Million
2. Adding A Fireplace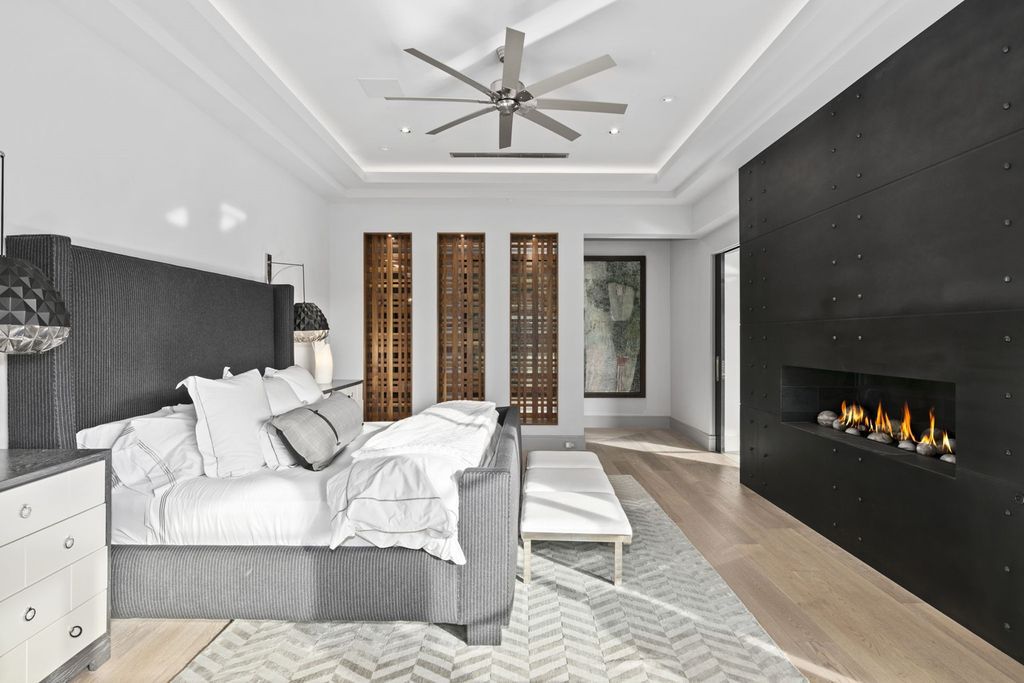 If your master bedroom has a fireplace, are you fortunate? To create a nice bedroom sitting area, pick one or two comfy chairs. You may relax there while drinking tea and reading a book. A Simply Stunning Contemporary Home in Scottsdale with Striking Mountain Views for Sale at $7.25 Million
3. Create A Heigh Ceiling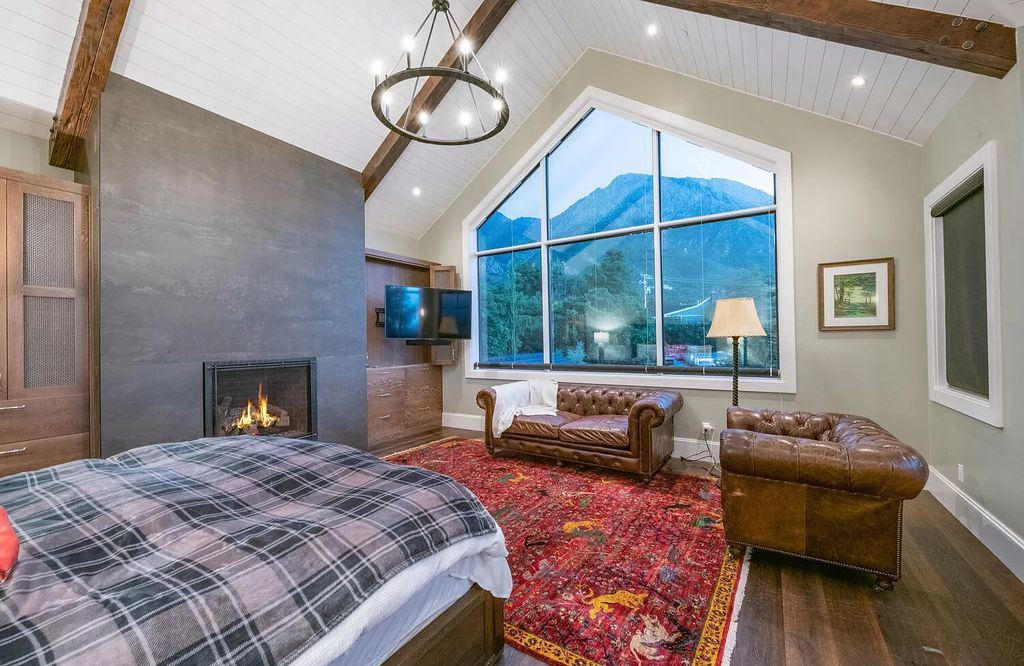 Has a hefty ceiling? Introduce a bed with draperies to your bedroom to play with its dimensions. Build a tall, wide window frame that is proportionate to the ceiling, or just paint the baseboard and top ceiling a darker color. Maintaining the same color scheme can give your room an opulent, refined look. Magnificent Modern Farmhouse Nestled in A Picturesque Mountain Setting of Serene Tranquility and Panoramic Views Asking $12.75 Million in Salt Lake City
4. Establish A Canopy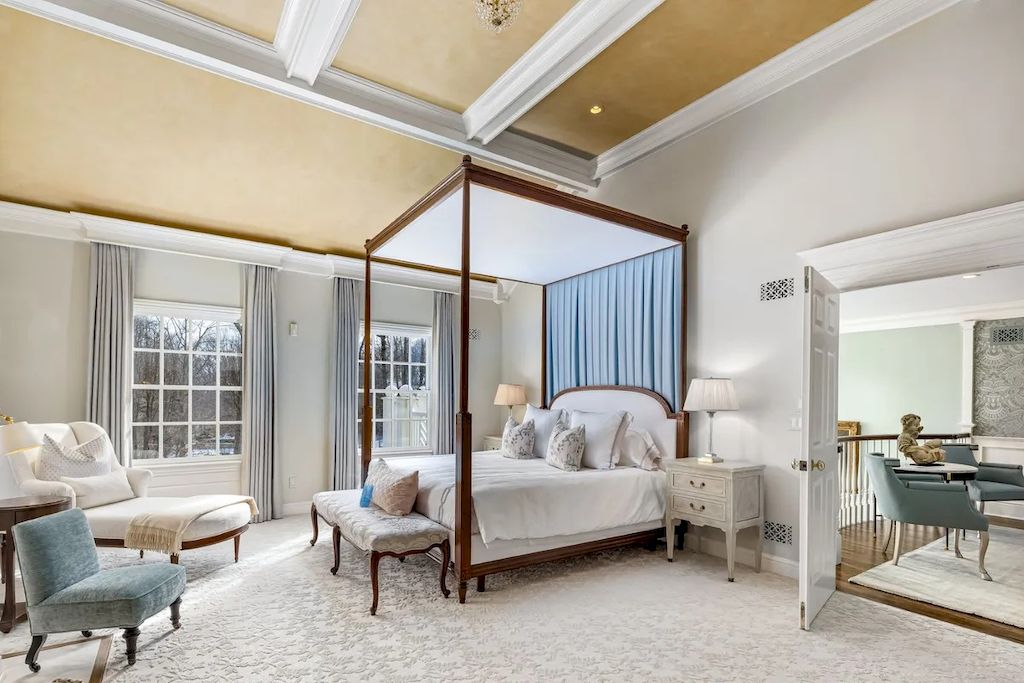 Try building a canopy over your bed to give a touch of class, elegance, and flare. You won't feel confined while also quickly upgrading your bed by using a canopy frame made of wood or just light materials. Don't worry if your bedroom isn't too spacious; you can still create a basic version like this one without too much trouble. Feasting Your Eyes on this $5,900,000 Exceptional Home in New Jersey
5. Increase Your Presence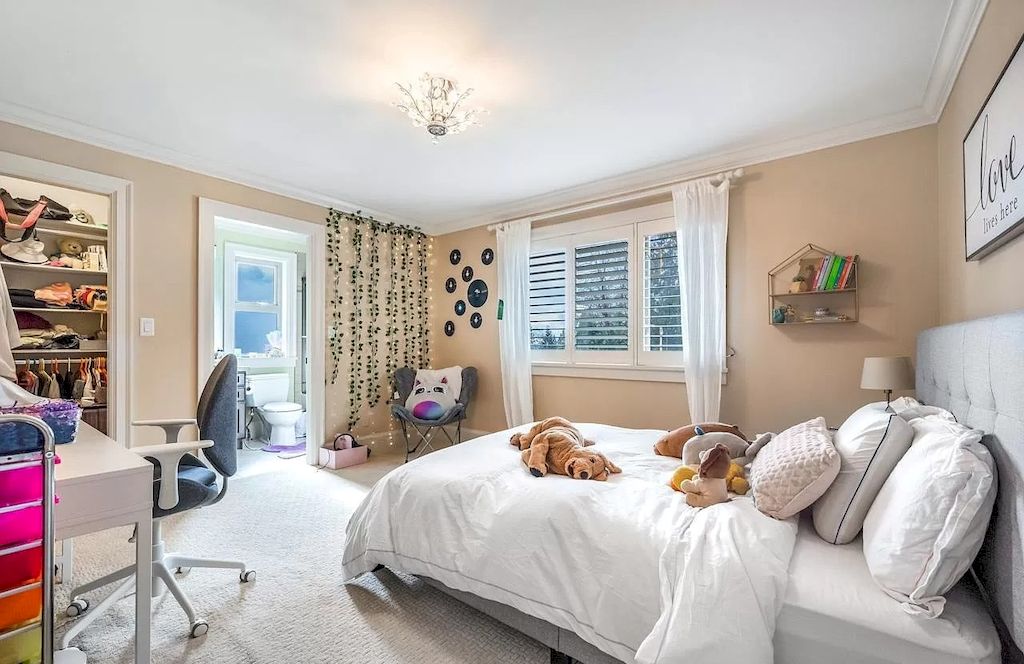 To that end, you might want to think about adding more of your personal hobbies or favorite things to the space to make it feel more "you," such as painting an accent wall in your favorite color, framing a poem by your favorite author, or putting on display some unique sculptures that represent your interests. Include it if you're drawn to it. This C$5,990,000 Ocean Views Home in West Vancouver Features the Utmost Superior Quality
6. The Glamour Mirror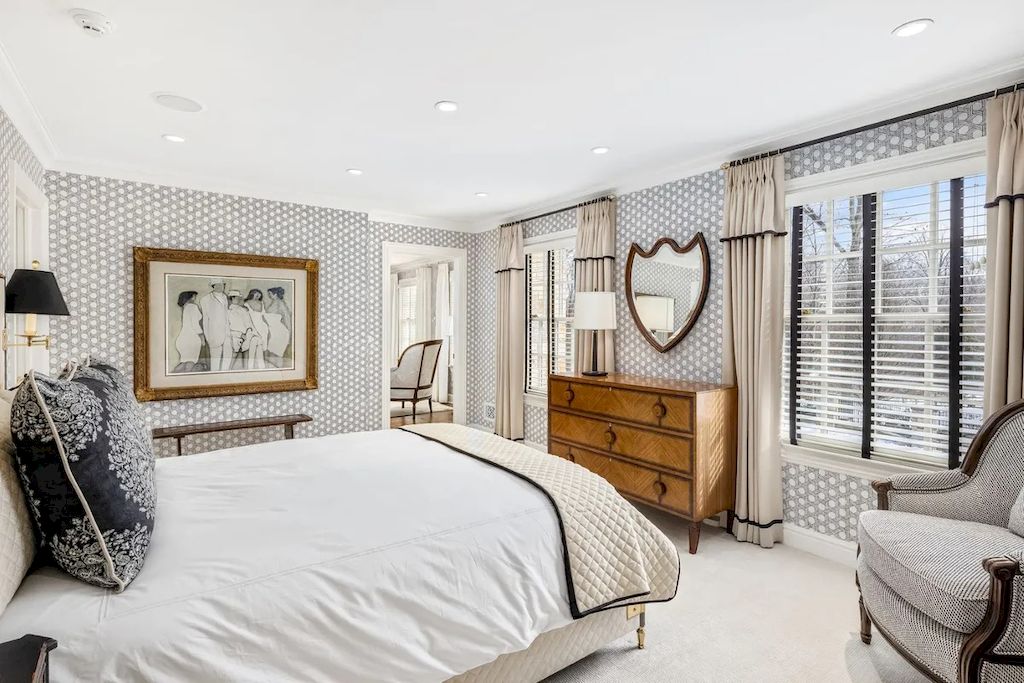 Add beauty to any bedroom with this item. This attractive mirror avoids a somewhat tiresome home design with its highly carved metal frame. This will also assist to enlarge your space if your bedroom is small. Feasting Your Eyes on this $5,900,000 Exceptional Home in New Jersey
7. Having A Seat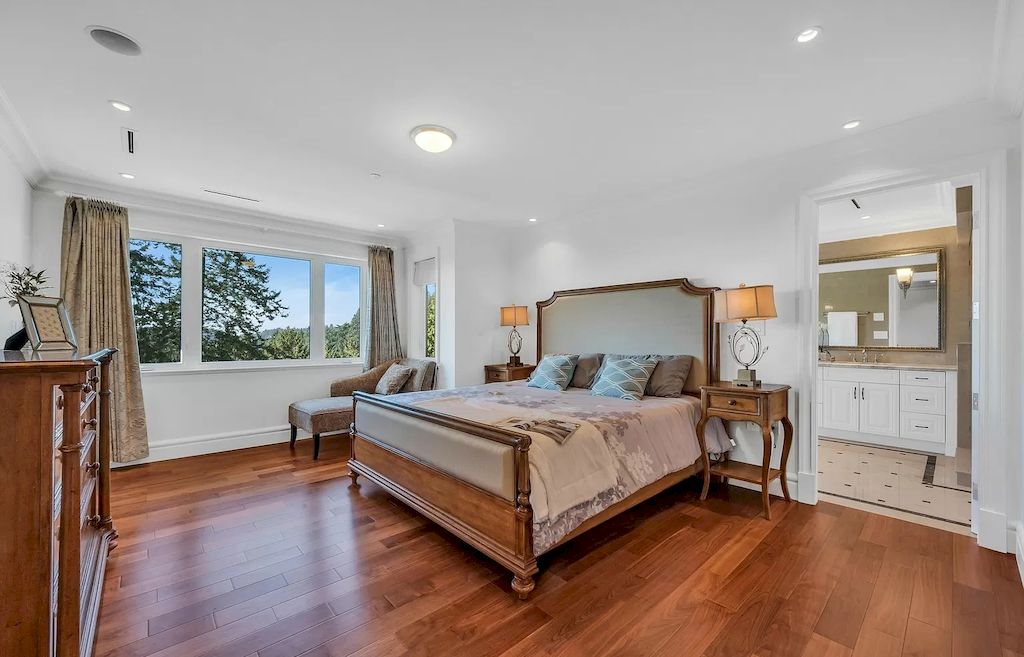 Bedroom furniture may undoubtedly go beyond the bed, bedside tables, and dressers. The area can seem cozier by adding a bench at the foot of the bed or a nice accent chair in the corner. You might even incorporate a lounge area with a small sofa or loveseat and a table if you have the space. European inspired Residence with Unobstructed Water Views in West Vancouver Asks for C$6,280,000
8. Use Curtains To Add Drama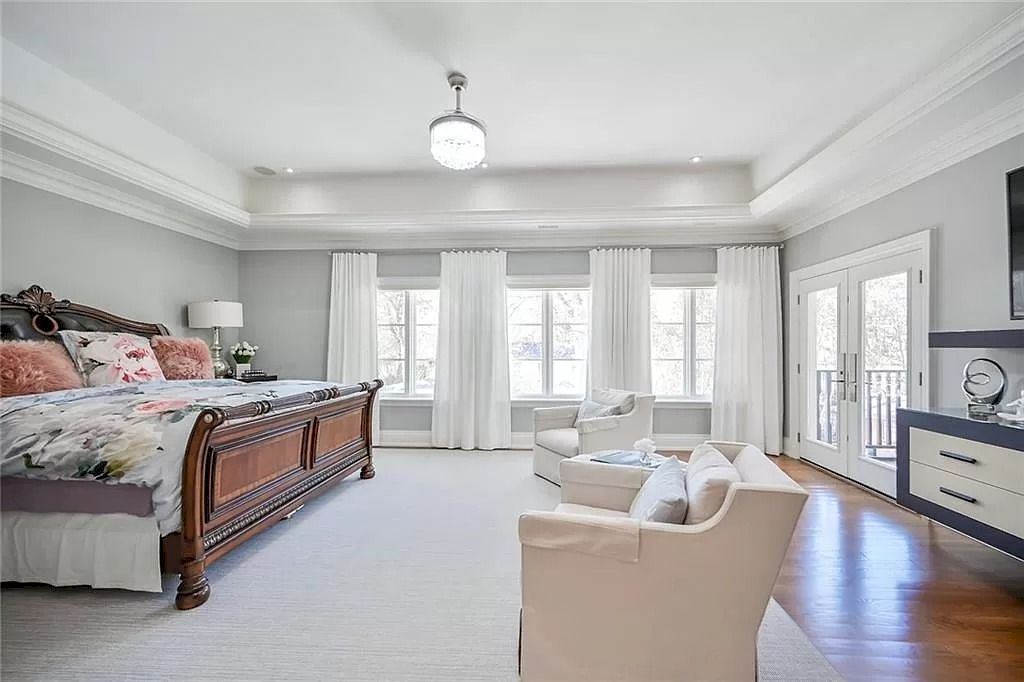 We occasionally require a little drama to keep things interesting. Dramatic drapes or curtains are the simplest method to add some to the space. For the best results, place window coverings six to eight inches above the height of the window and allow the curtains hang all the way to the floor. This C$9,400,000 Exceptional House Offers a Blend of Comfort and Elegance in Oakville
9. Mix and Match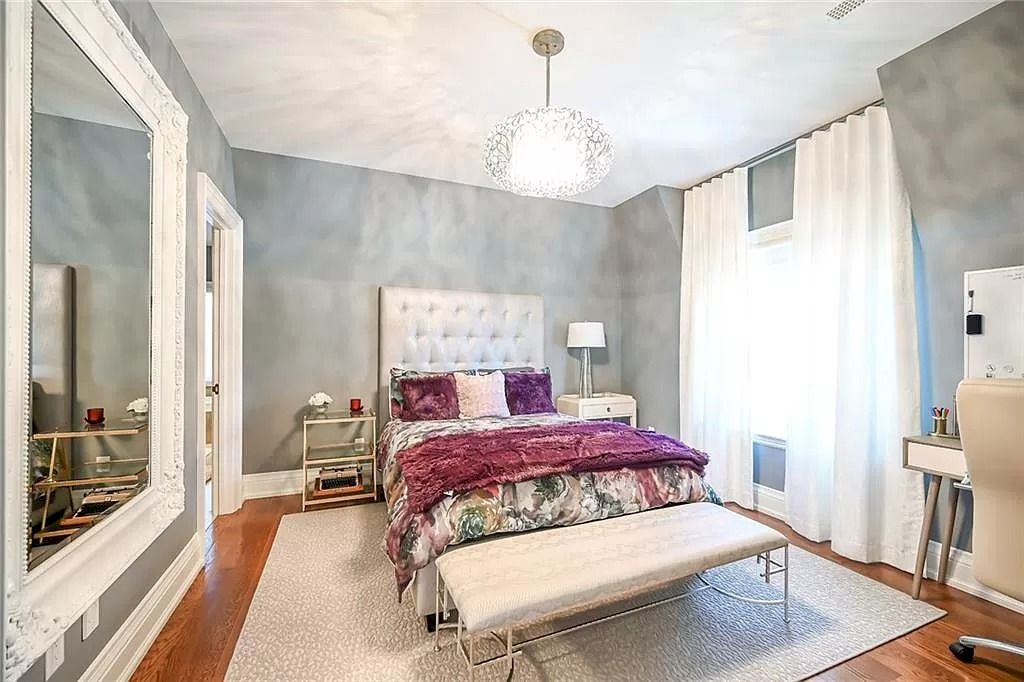 Play around and try combining a range of less obvious forms, colors, or motifs since the eclectic aesthetic will never go out of style. Don't instantly disregard something that doesn't completely complement the rest of your space, even if you are initially dubious. Your style will likely be unique to you if you end up appreciating it. This C$9,400,000 Exceptional House Offers a Blend of Comfort and Elegance in Oakville
10. Work With Vibrant Colors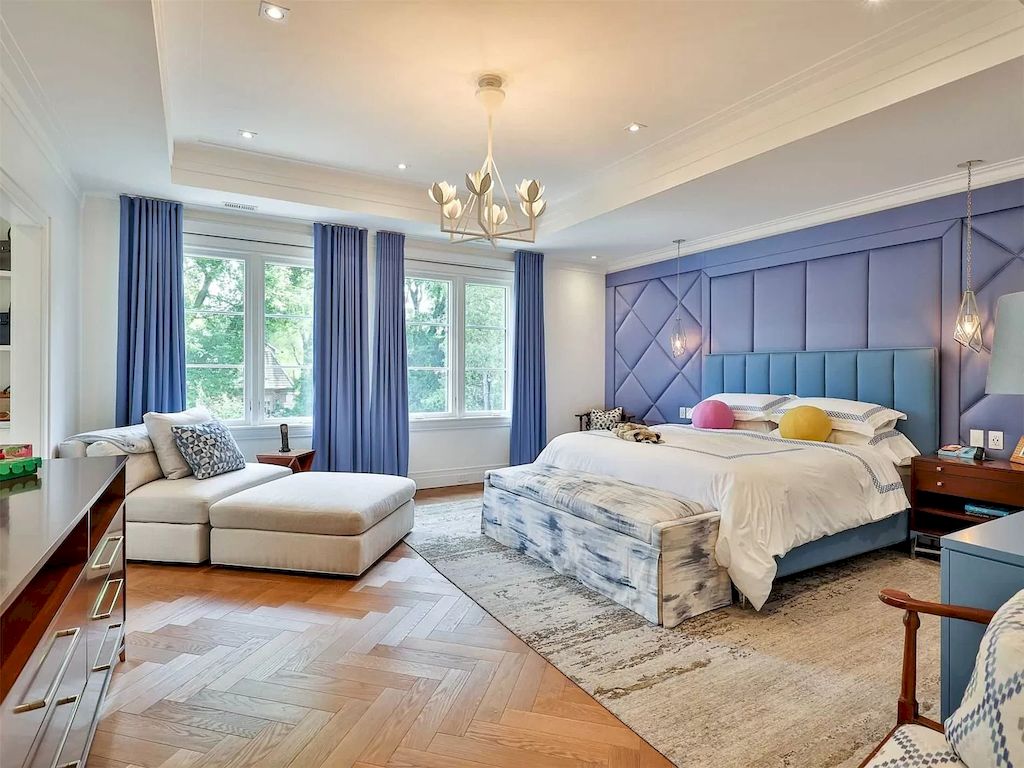 Add a splash of color to your decor if your color scheme is primarily neutral or minimal. It might seem energizing to have a few brightly colored books on a nightstand, a few throw cushions, or even some plants on a shelf. A little bit can go a long way. Contemporary Georgian Masterpiece in Toronto on the Market at C$8,750,000
11. Replace Your Bed Frame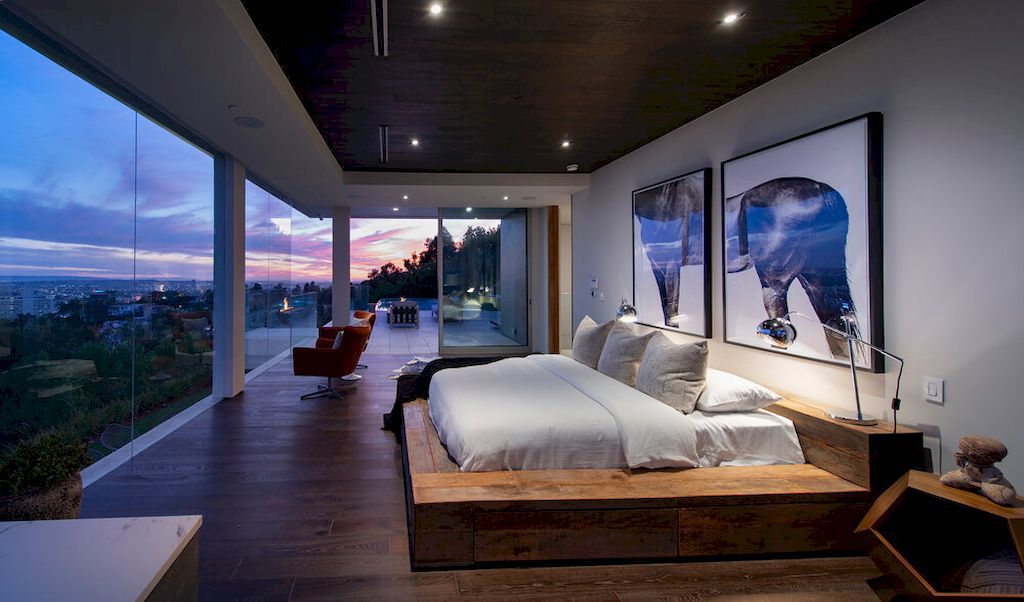 Even though it's likely something you've disregarded while considering the decor of your house, the bed frame shouldn't be. There are many creative and colorful solutions that may transform your home, even if certain frames tend to be the basic baseline to place the mattress on. You might not recognize the impact of replacing a basic version with a strong and striking alternative. Luxury Modern House Los Tilos in Los Angeles by Whipple Russell
12. Decorate Your Ceiling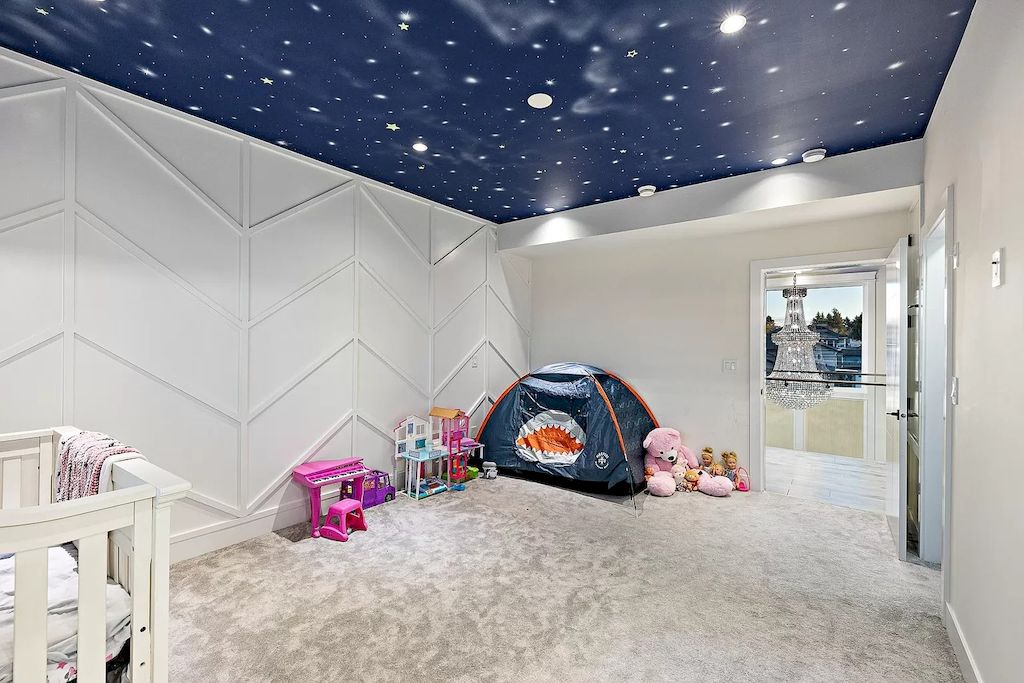 We frequently consider painting our walls, but what if we didn't? What if we painted the ceiling instead? The teal ceiling in this child's bedroom draws the eye upward, giving the impression that the ceiling is higher than it actually is. It also draws attention to the ceiling's architectural details. This C$3,499,000 Dream House in Surrey Offers Top of the Line Appliances and High-end Finishing
13. Make Use Of Patterns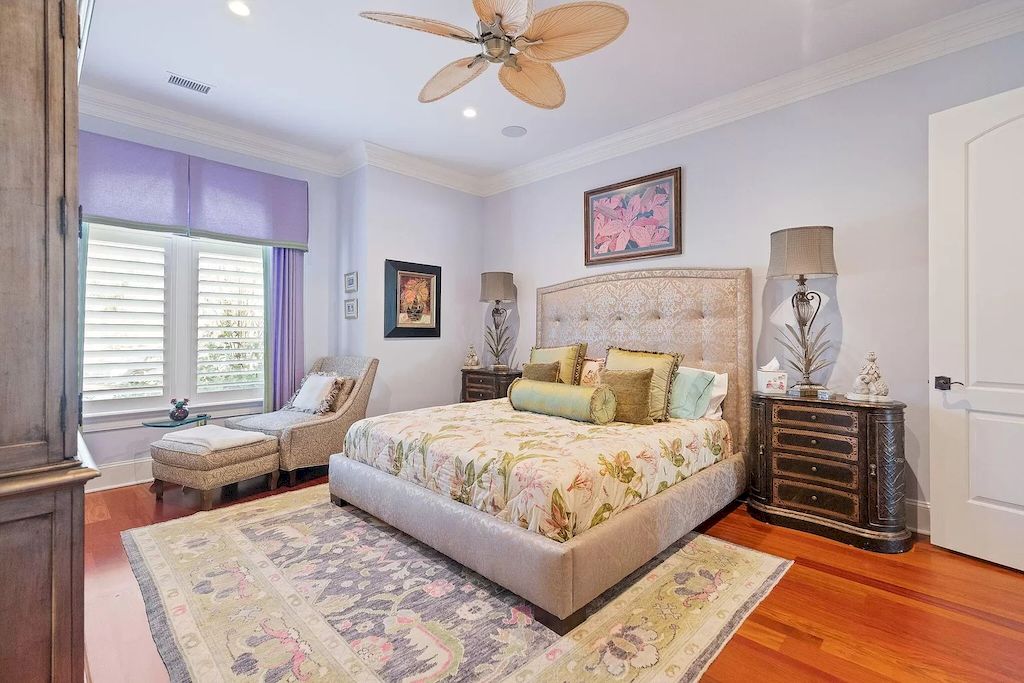 One of the most common methods to quickly and cheaply add interest and dimension to a space is through patterns. However, you are not required to remain with a single style. Put a flowery blanket on the bed, add some stripes to the headboard or accent wall, or spice things up with a polka dot accent cushion. A place may be made elegant and interesting by combining simple patterns. High-end Custom Built Home with Breathtaking Water Views in South Carolina on Market for $8,500,000
14. Enable The Light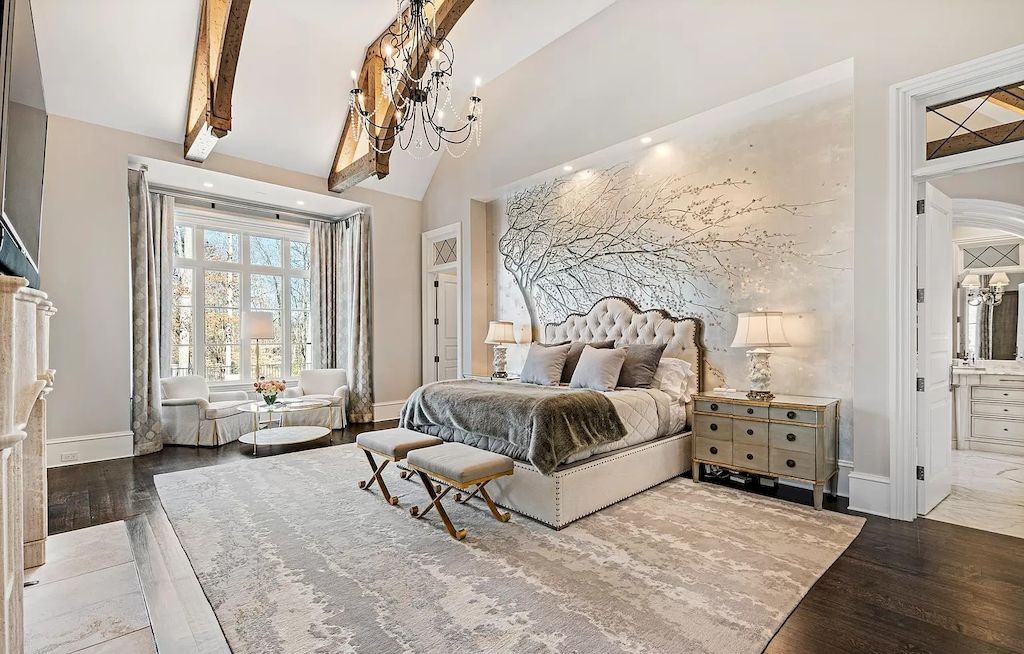 A room may feel completely different by adjusting its lighting, which is a relatively easy change to make. Warm lighting is preferred to create the perfect atmosphere, especially in the bedroom. Dimmers or even just covering a light with a piece of cloth may make all the difference. Consider replacing the curtains with sheer or lighter ones if you want the space to have more natural light. This One of North Carolina Finest Homes Hits Market for $9,000,000
15. Be Monochromatic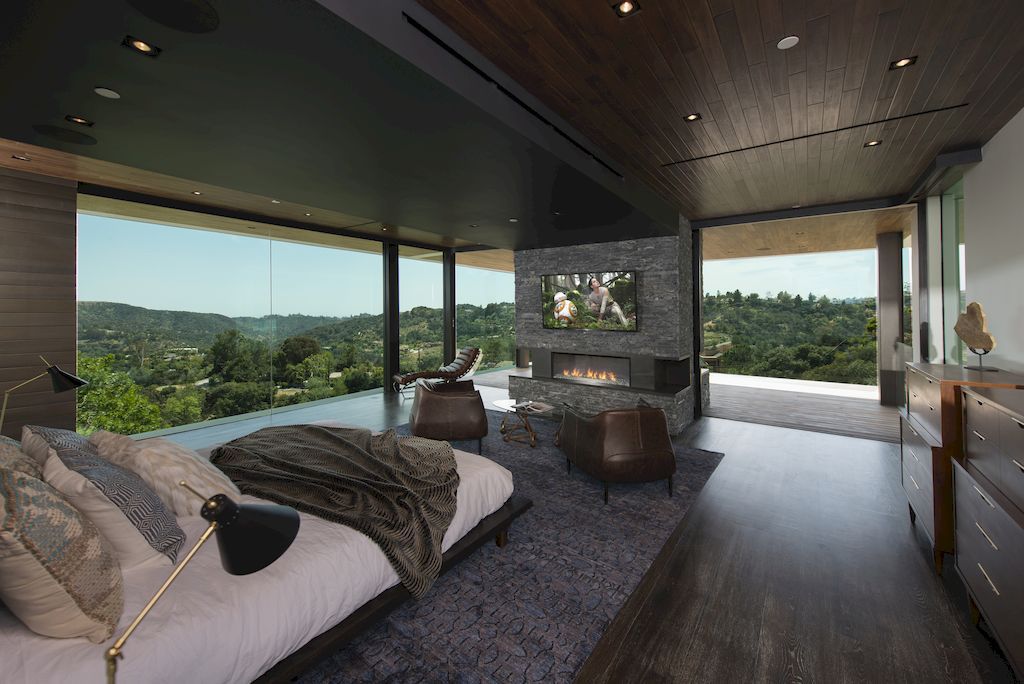 Try to use a variety of tones of one primary hue to decorate your bedroom as a challenge for yourself. Pick a rug that matches your wall color, and use the same color for your drapes as well. Then, to create a little contrast to the room, add a darker accent made of a luxurious material like velvet. Additionally, make an effort to maintain coherence by choosing just one or two metal finishes, such as brass or blackened steel. Benedict Canyon House in Beverly Hills, California by Whipple Russell
16. Try Painting Your Walls a Darker Color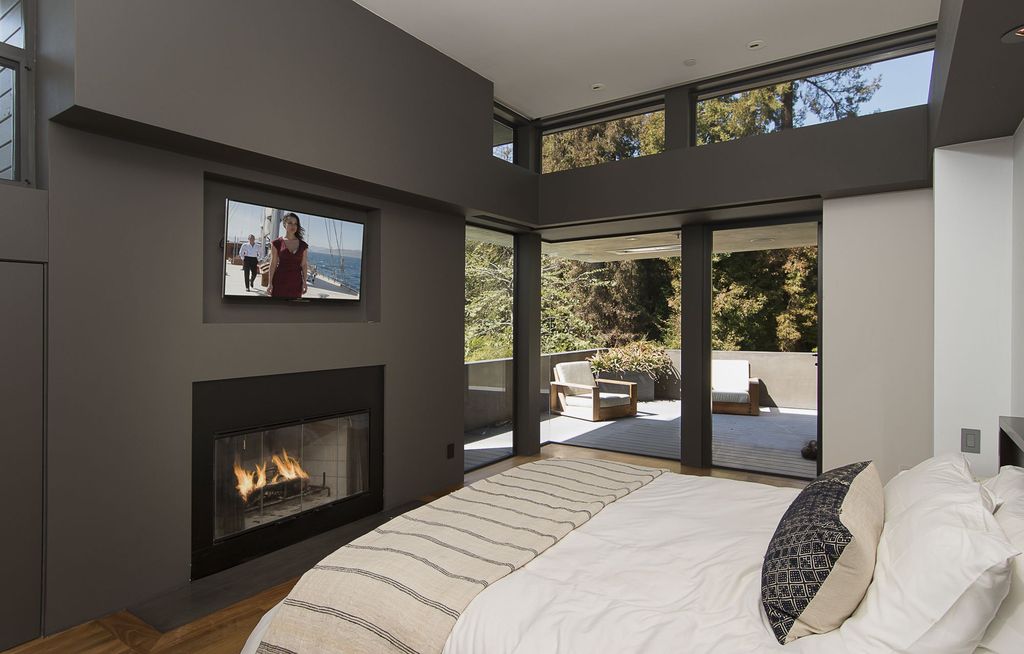 There is no need to be afraid of the option, even if some people are hesitant to paint their walls a deeper hue. Darker colors may look fantastic, particularly if there is ample lighting. Black walls and light walls together may provide a refined, beautiful ambiance. This $18,000,000 Contemporary Home in Santa Monica is an Exceptionally Well Designed Work
17. Broad And Open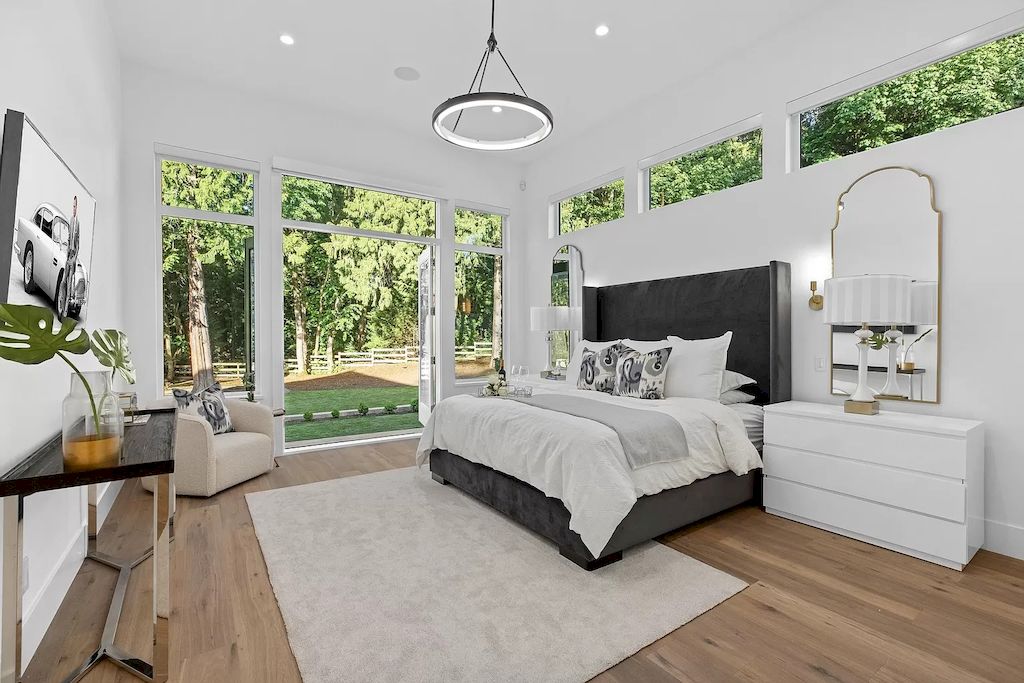 For beachfront mansions and high elevation apartments, wide and open walls work well. Don't miss out on the breathtaking sights. Additionally, your bedroom will look larger with open walls. A True Piece of Paradise in the C$4,988,000 Modern Dream House in South Surrey
18. Think Outside The Nightstand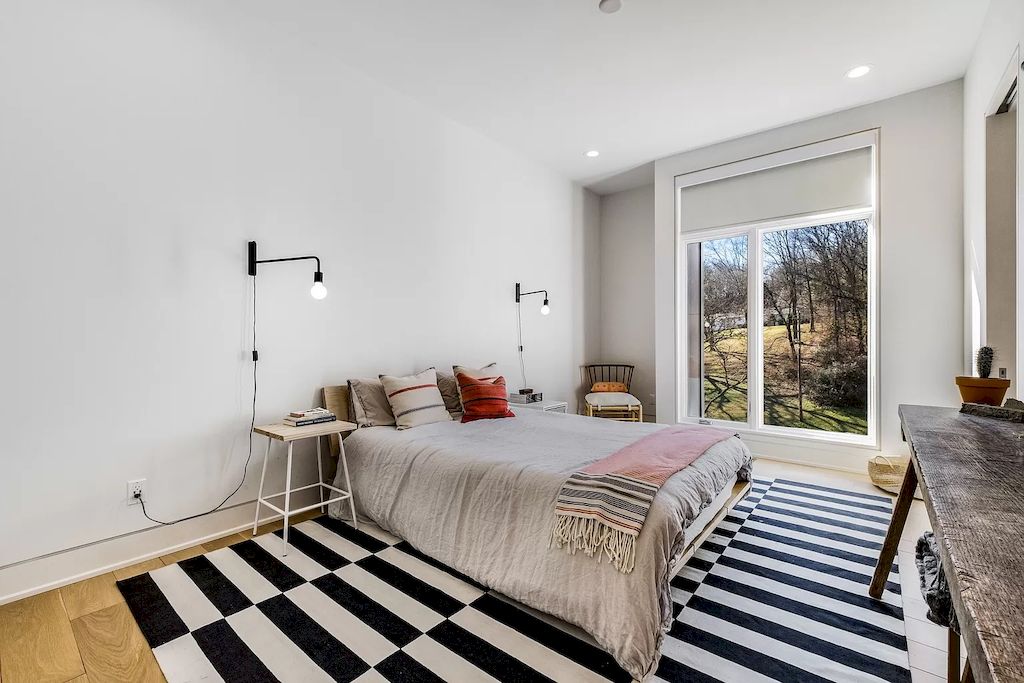 Uninspired by what's on your nightstand? Look around the home for an alternative before making the purchase of a new one, such as a stack of old luggage, a treasured chair, a floating shelf, or a collection of books. Your room will feel more organized and considerate thanks to the charm. To make it appear more deliberate, place paintings just over it. Bathed in Natural Light and Elegant in Every Detail, this Masterpiece in Tennessee Listed at $4,999,990
19. Calming Neutrals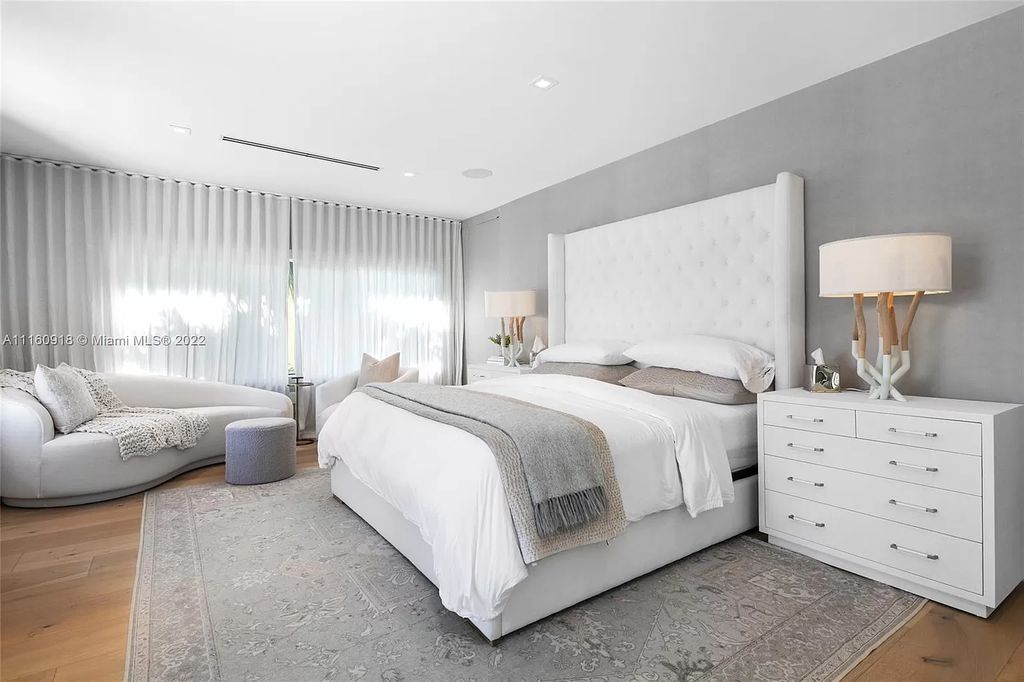 The focus of the greatest master bedroom layouts and ideas is on comfort. The ultimate comfort of the house owners is made possible by crisp linens, luxurious cushions, soothing colors, and subdued lighting. This $19,995,000 Breathtaking Transitional Spanish Villa in Miami Beach features The Highest Quality Finishes
So there you have it—19 amazing, utterly original, neutral, and vibrant master bedroom ideas. This is the greatest spot to start if you want to change up your bedroom a little bit but aren't sure where to look. It all depends on how imaginative you want to be and how straightforward or extravagant you want to be. Please share this list and comment below if you liked it. For more amazing ideas, you may look at the post 15 Simple And Surprising Living Room Decoration Ideas
More Ideas For Living Room:
---
Thousand of high quality images of Living room and more you can see at Livingroom Gallery.