Date of Publishing:
Architecture Design of The Breathing House
Description About The Project
The Breathing House designed by AANGAN Architects, located on a 300 square meter plot in a residential area. Indeed, the design of this contemporary temple, which located in the semi – covered courtyard at the center of the home, inspired by the shape of a Ghumbaj.
On the North side, where it shares a wall with the house next door, the house brings in a good quantity of light through the linear court. Because a humid climate is particularly necessary. And thus provides a suitable interior atmosphere, a constant draft of air is guaranteed in the house with the stack effect formed by the sectional play and cross ventilation. In addition to this, every room in the house connected to the greenery and sunshine. Which are an essential component of the house thanks to the integration of the constructed and natural environments.
On the other hand, the courtyard offers a pleasant, private spot to gather or unwind outside but inside the house. It is traditionally characterized as a roofless space that is either totally or partially surrounded by walls. Besides, with the aid of sectional play, the expansive pergola at the Chiratan home makes sure of this comfort on all levels. In the courtyard, hot air rises up and escapes the building through windows set into the terrace parapet. Hence, this guarantees daylong daylight and comfortable living temperatures in every area of the house. The area reflects the clients' enjoyment of natural features including greenery, water, and natural light
The Architecture Design Project Information: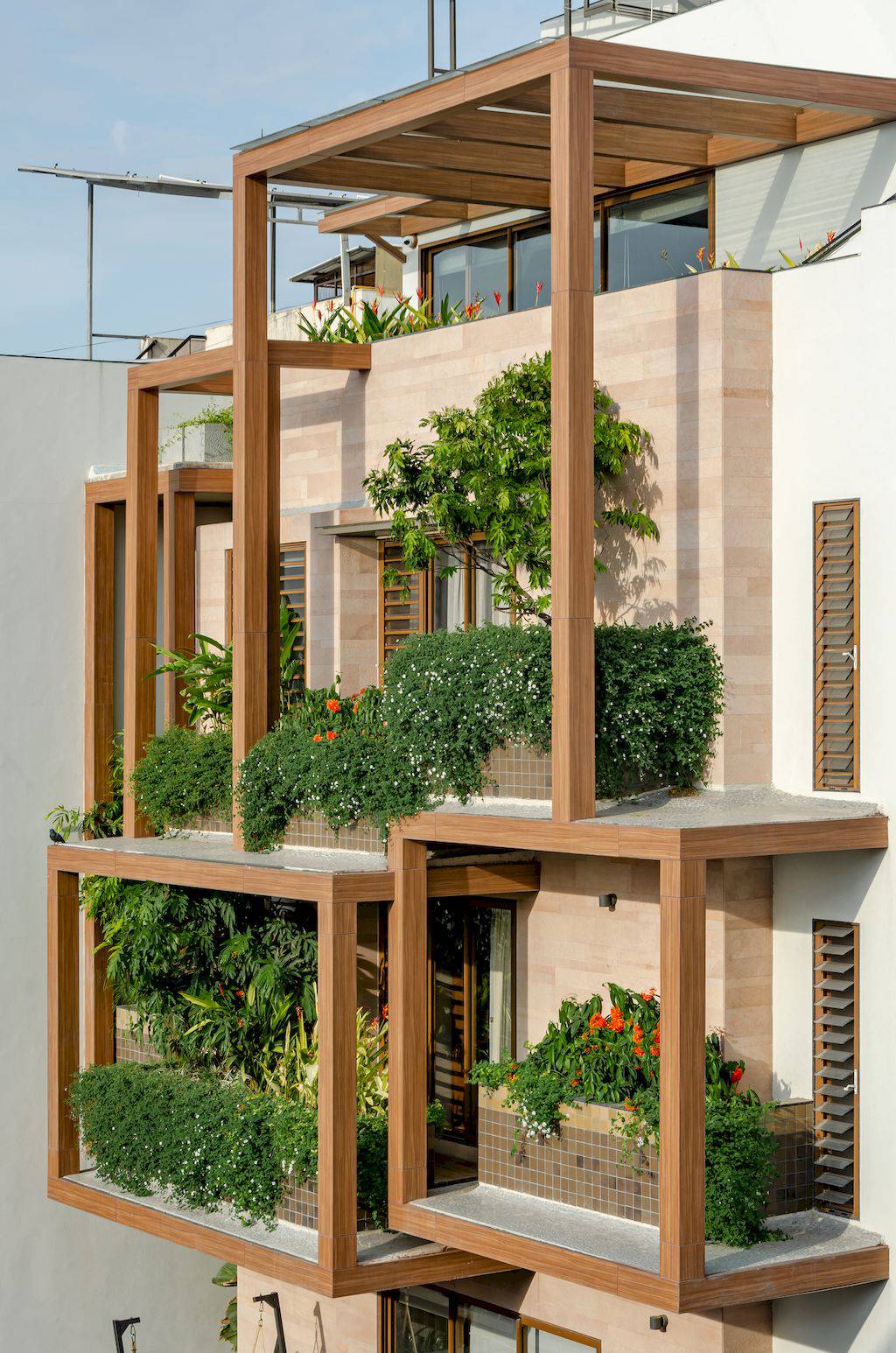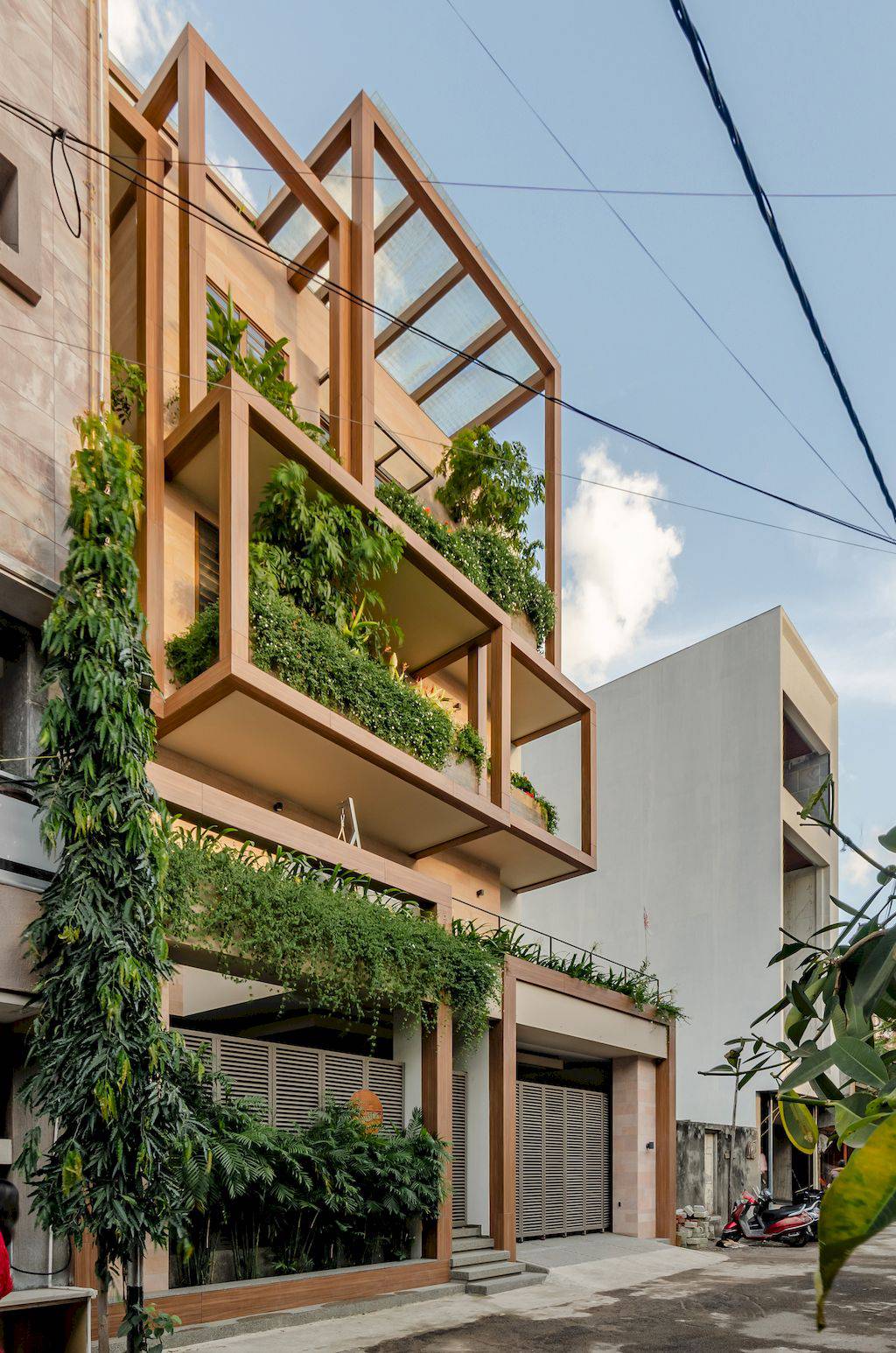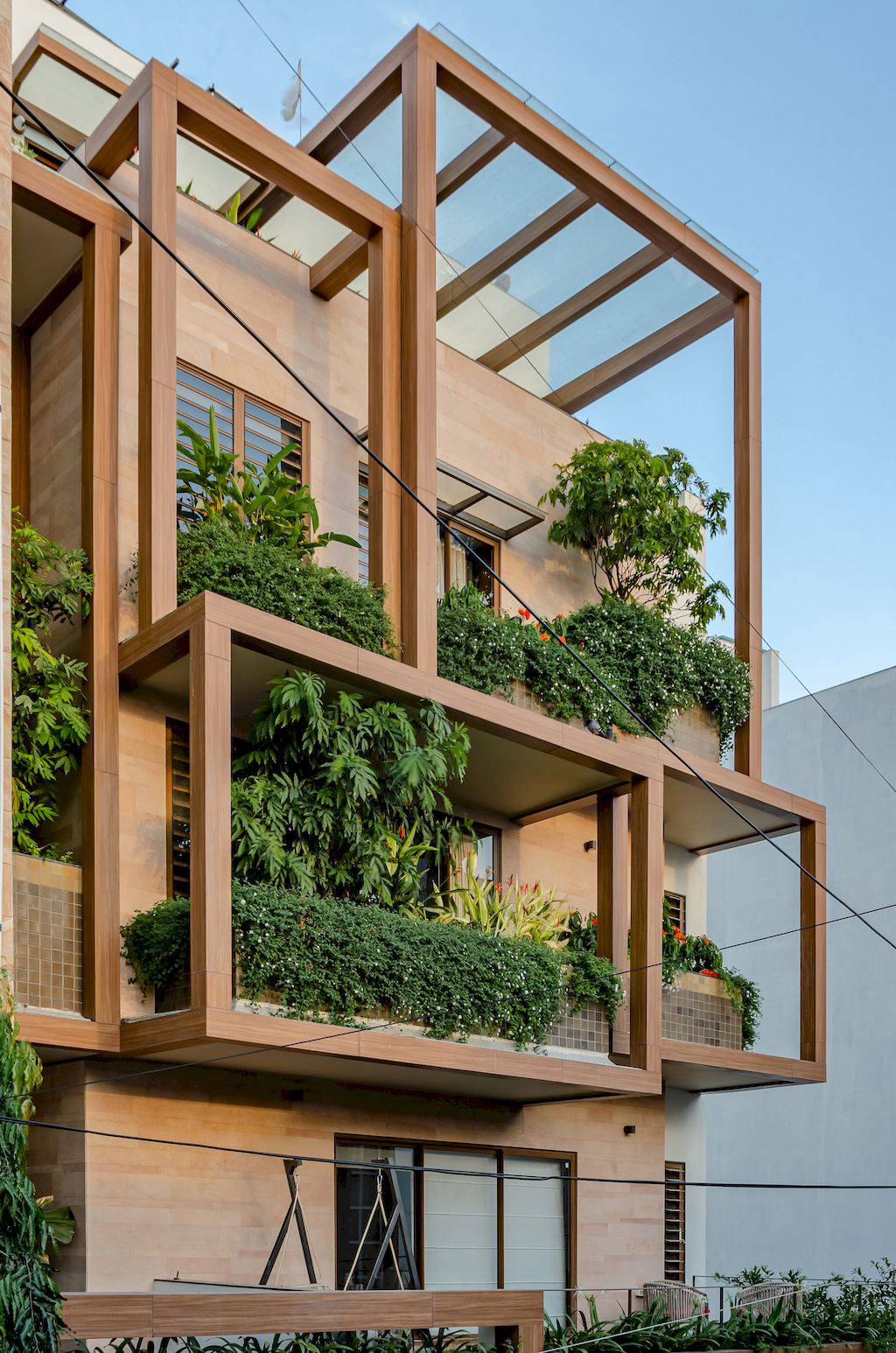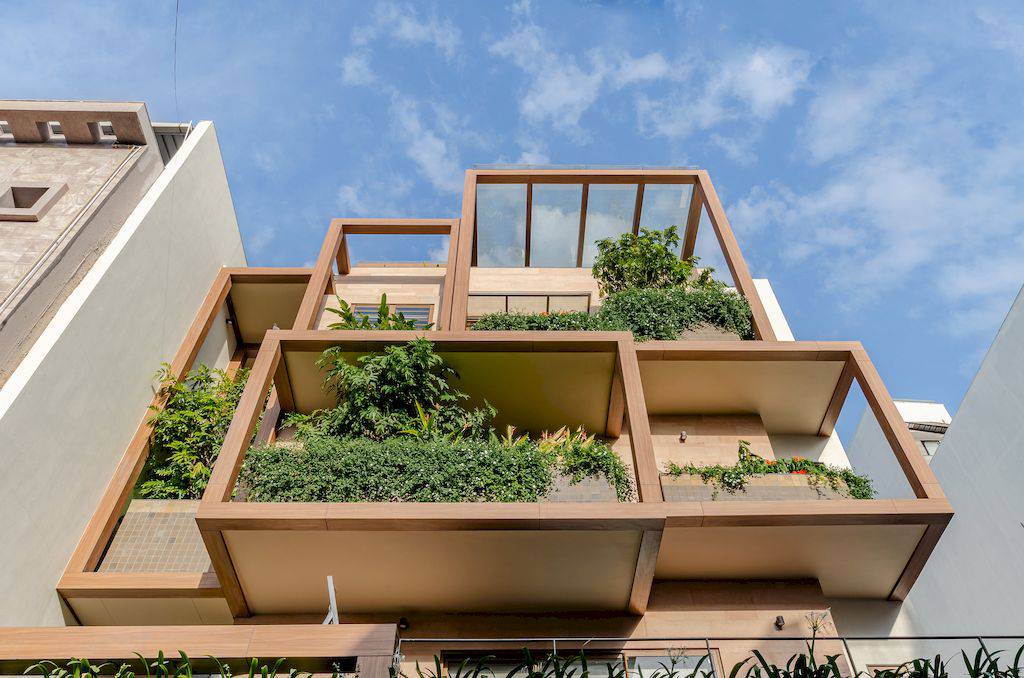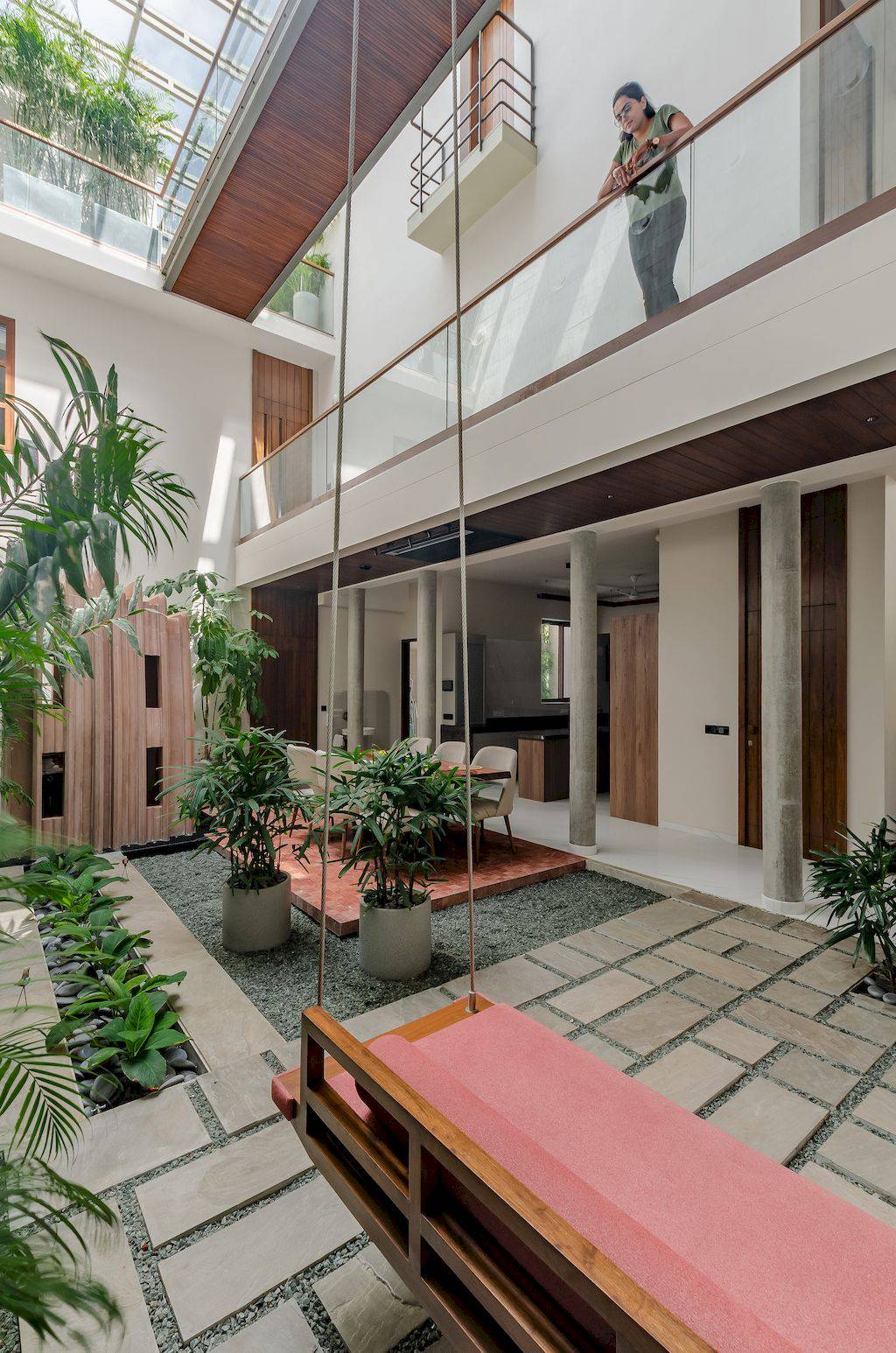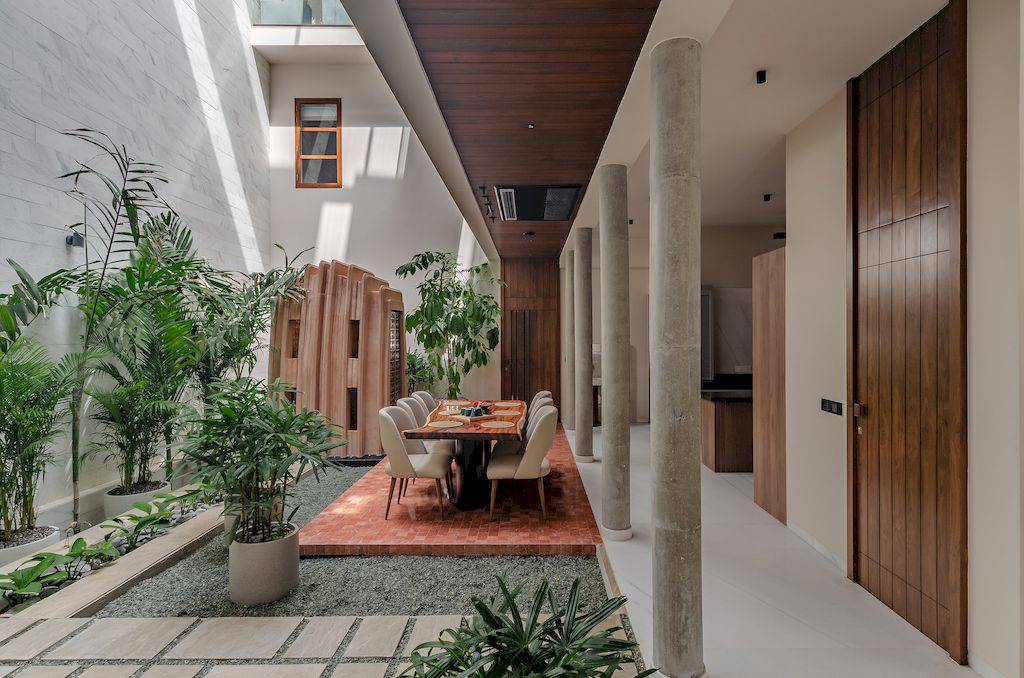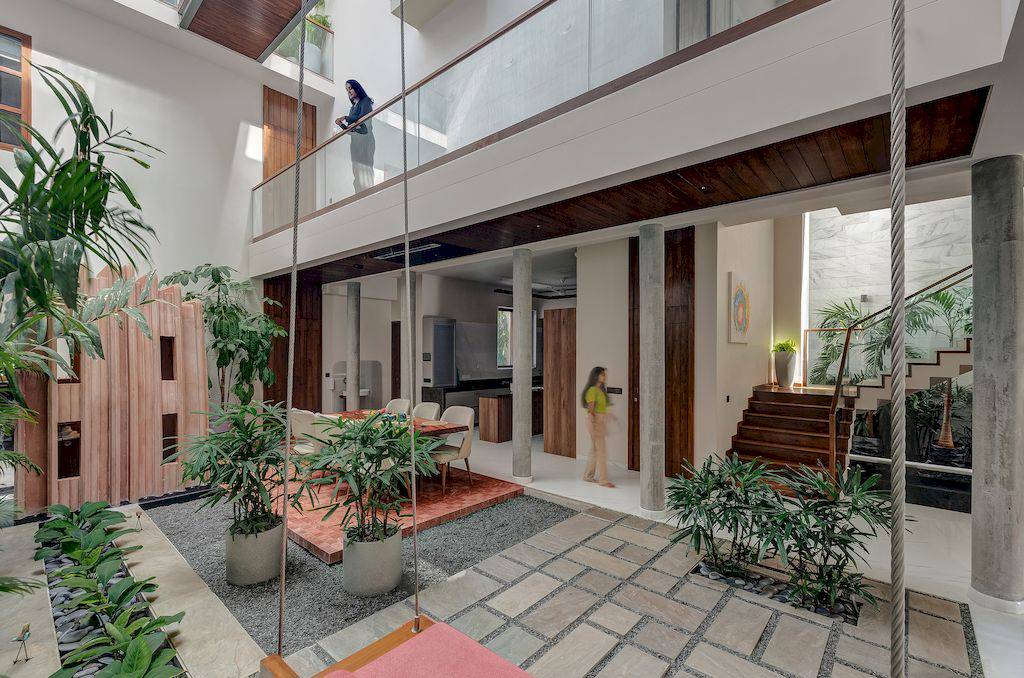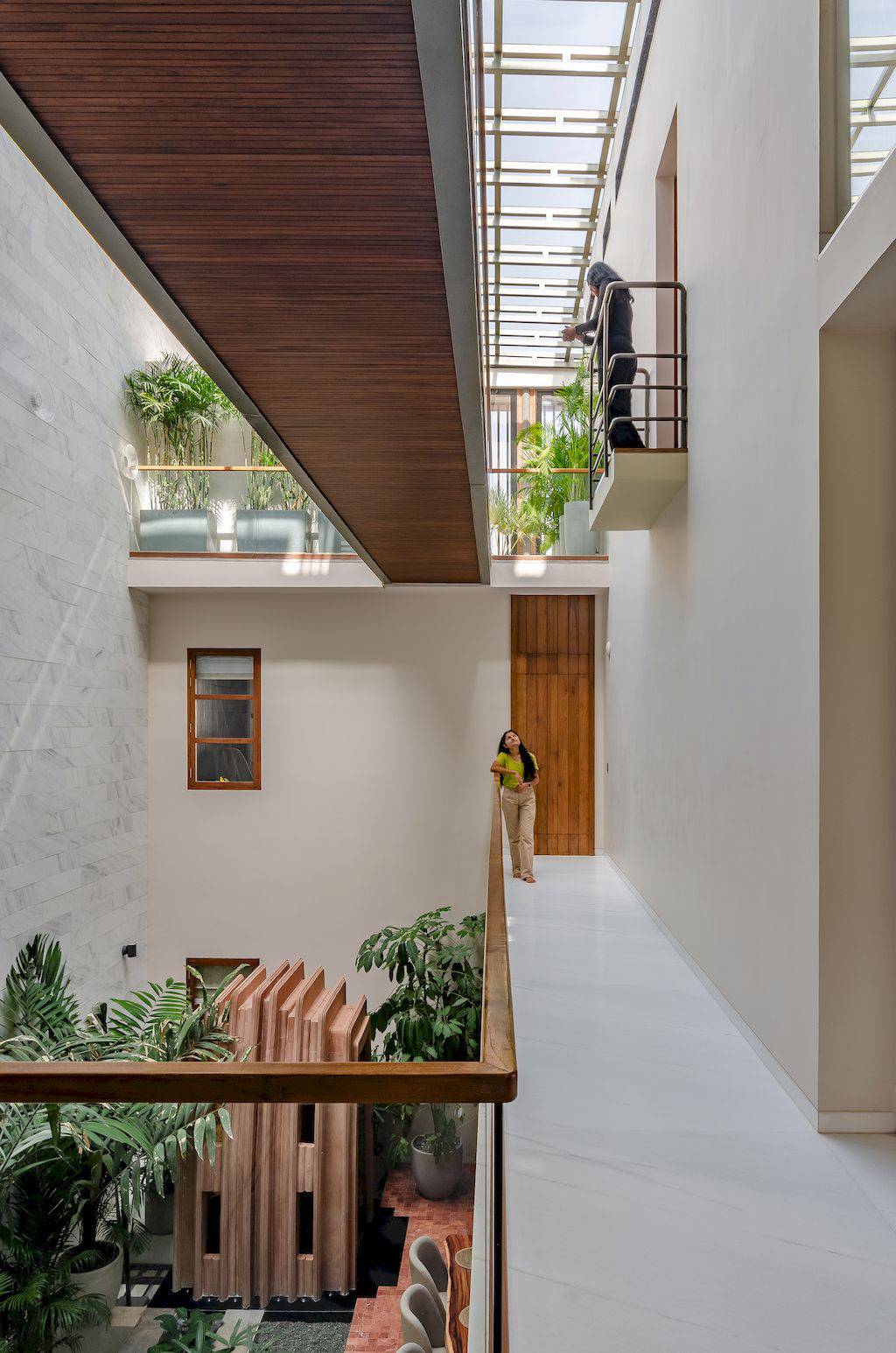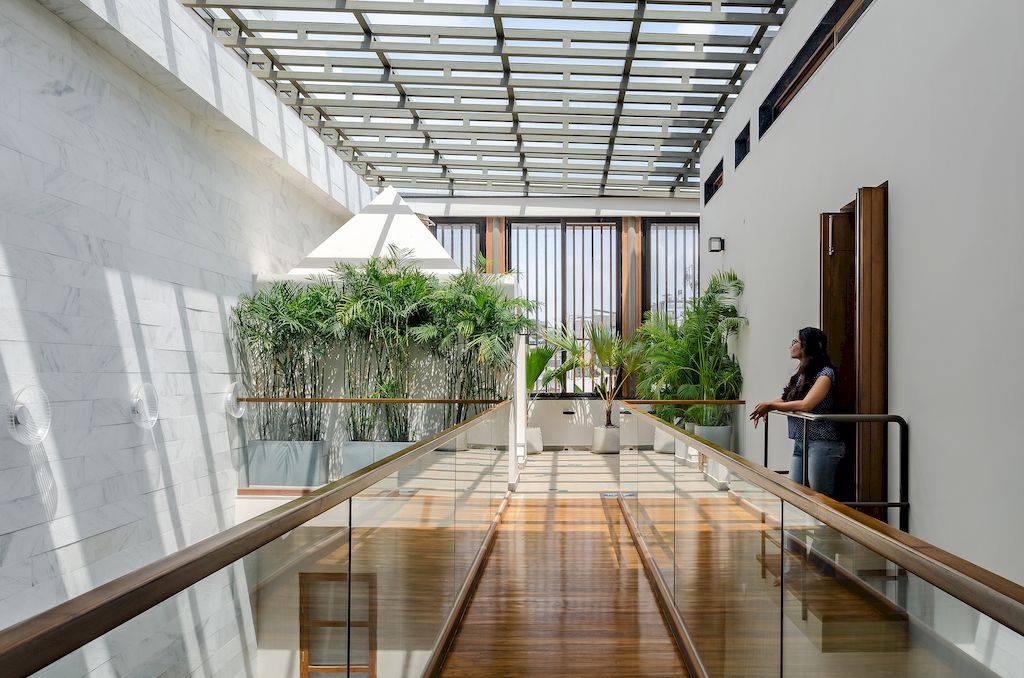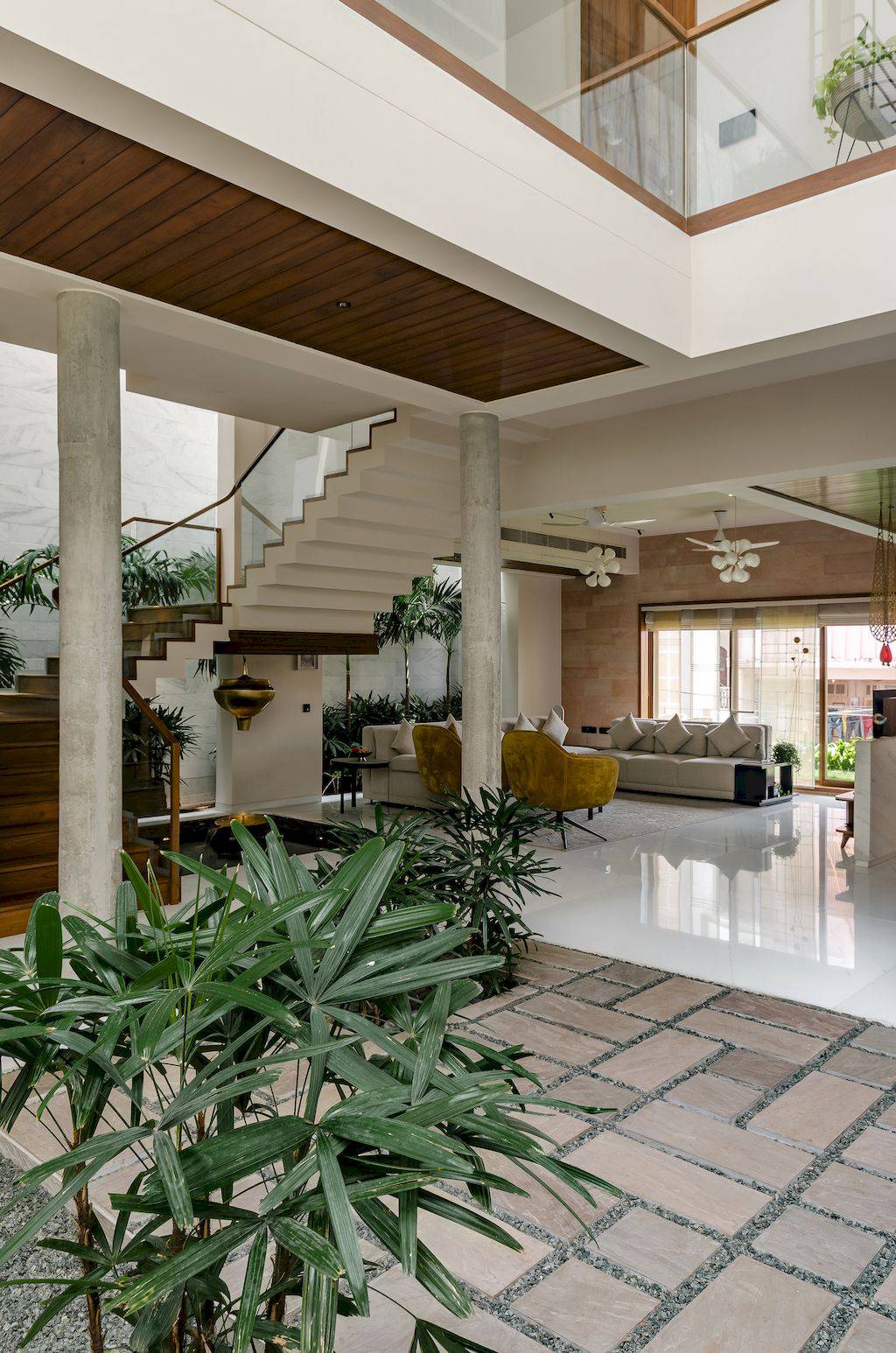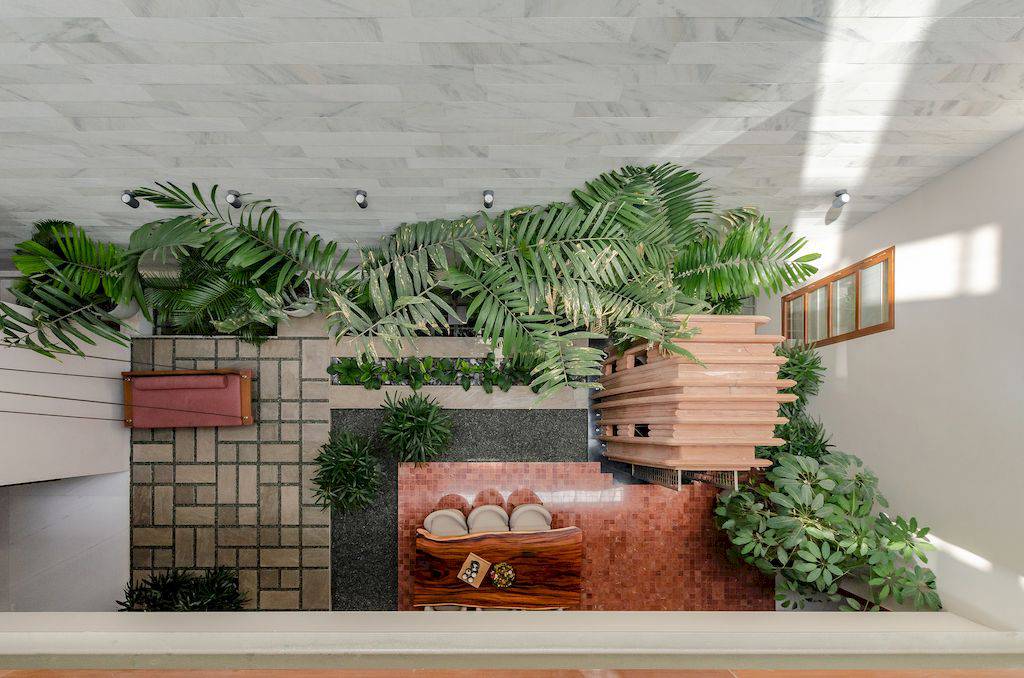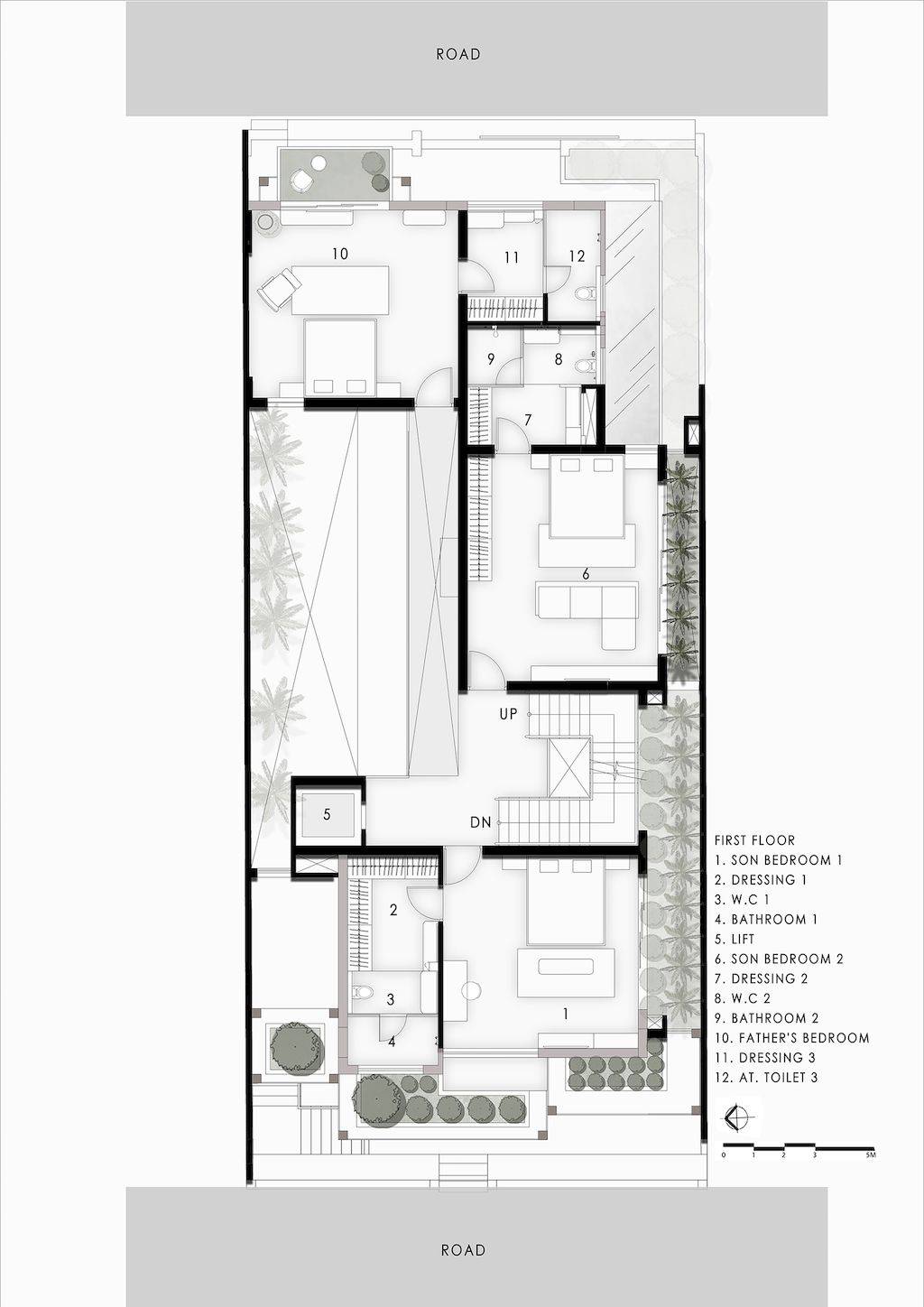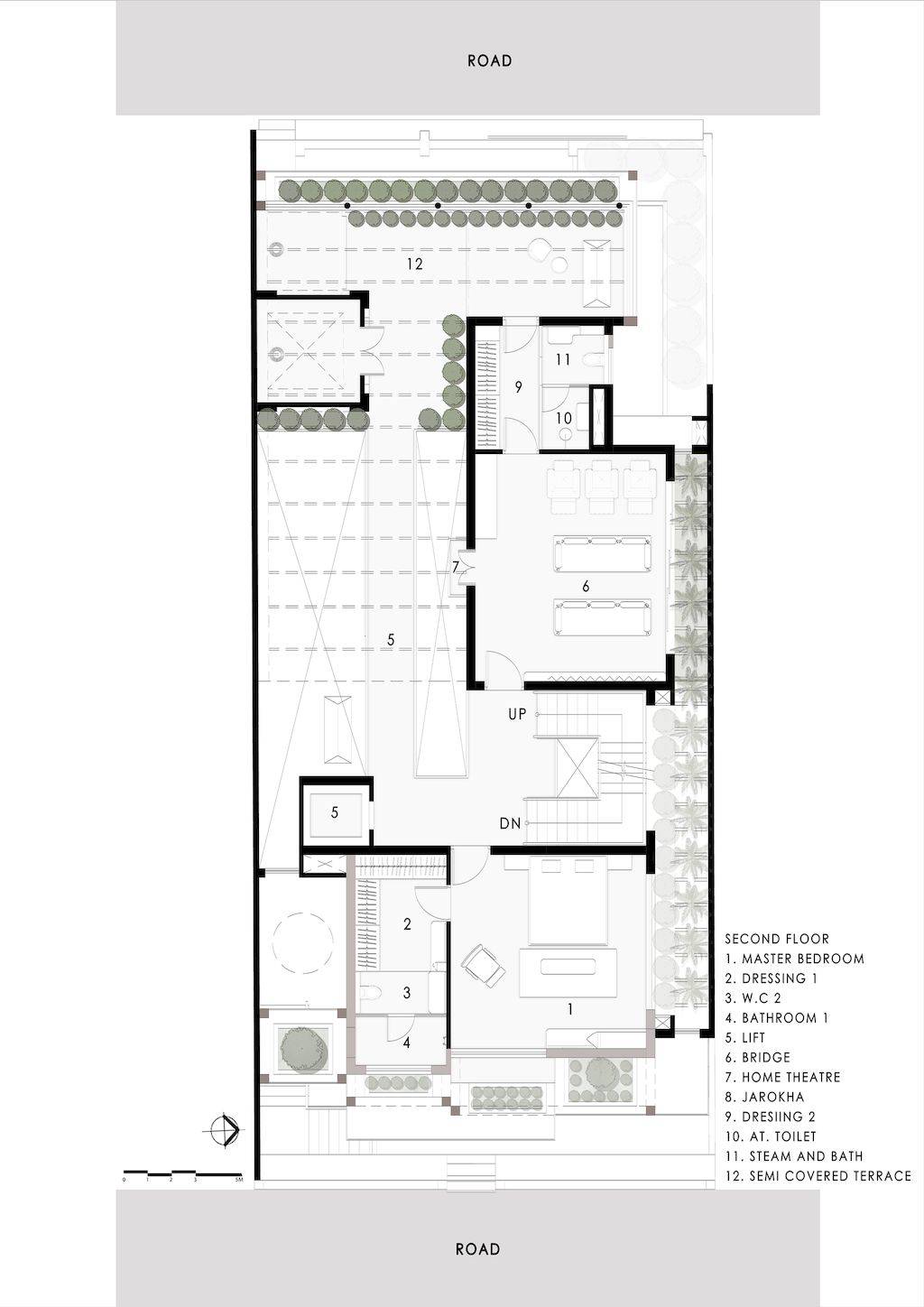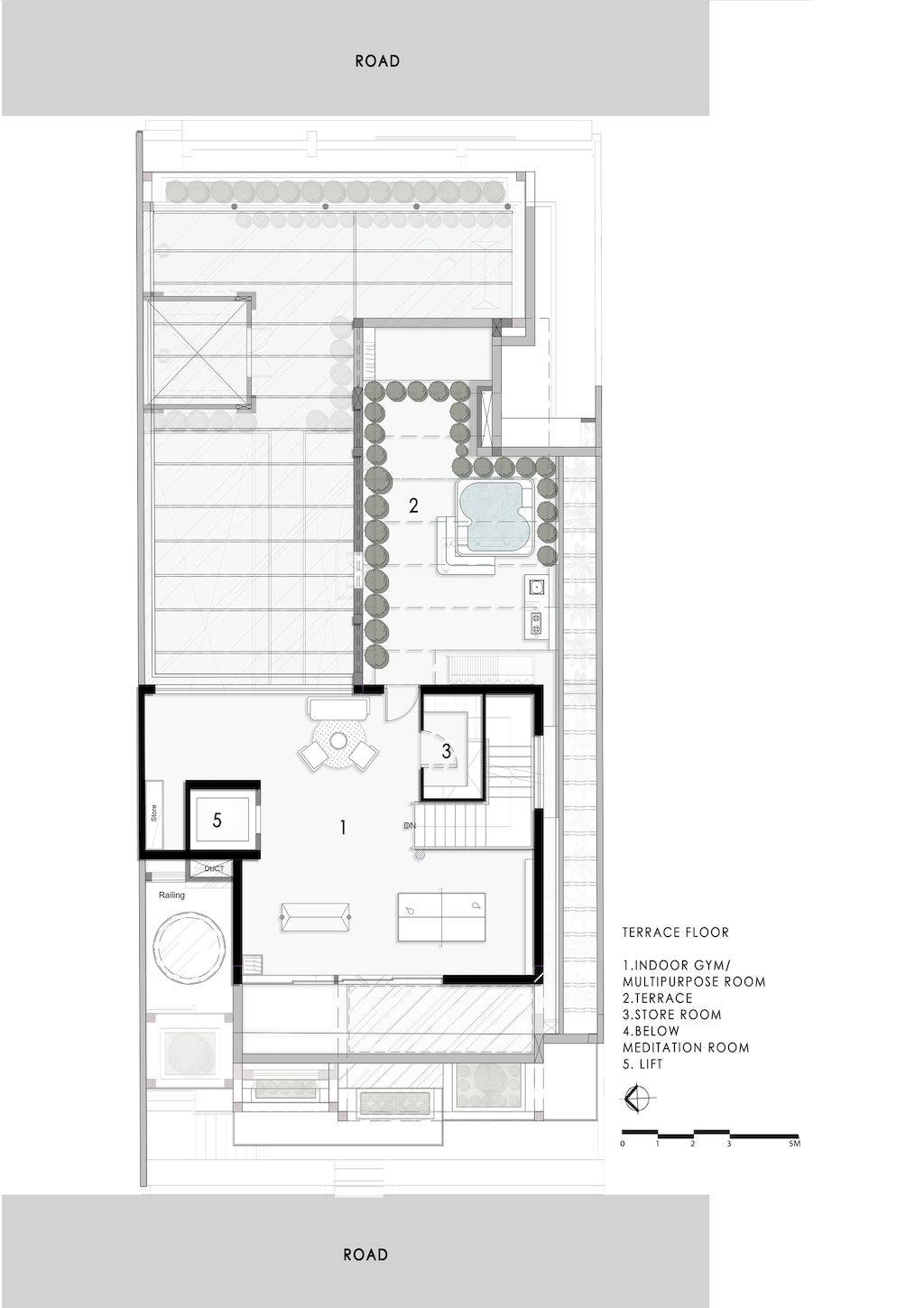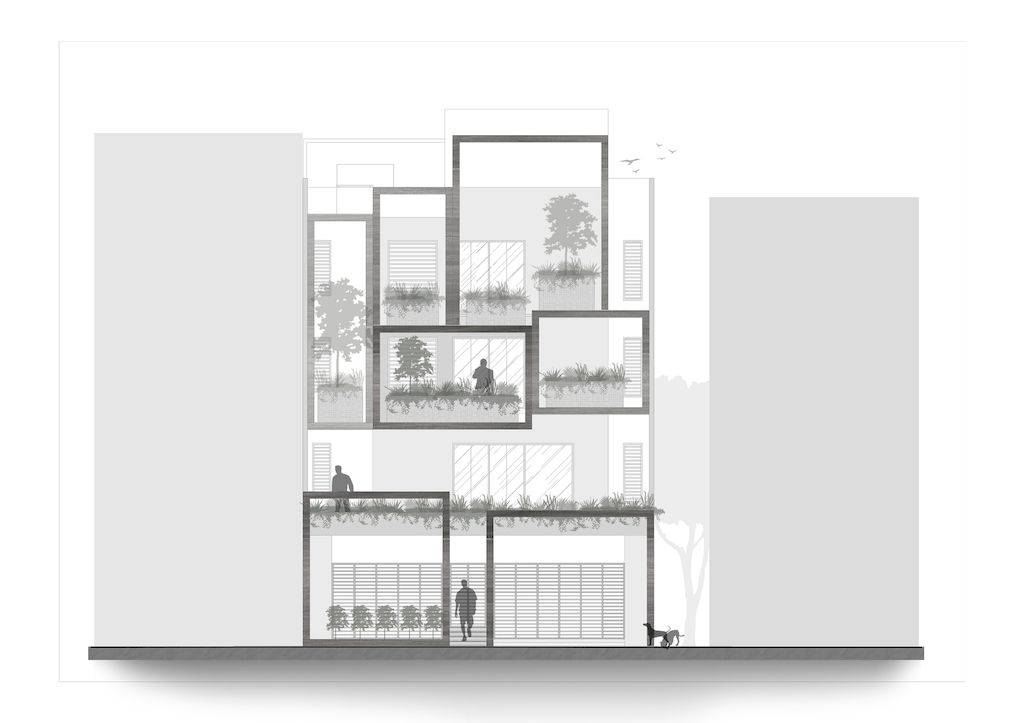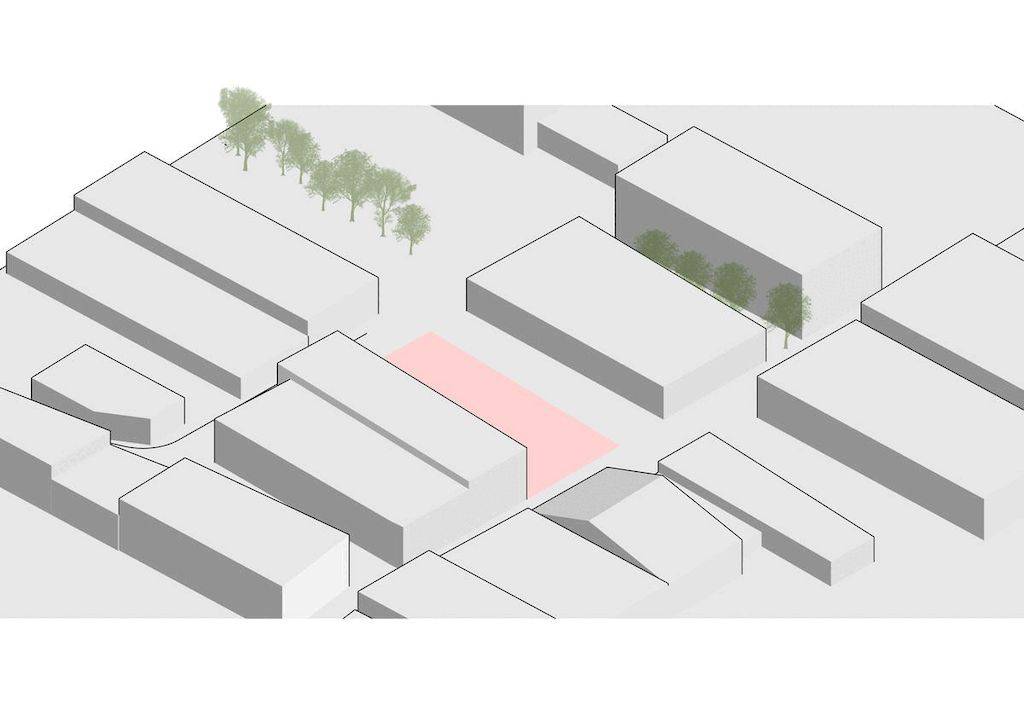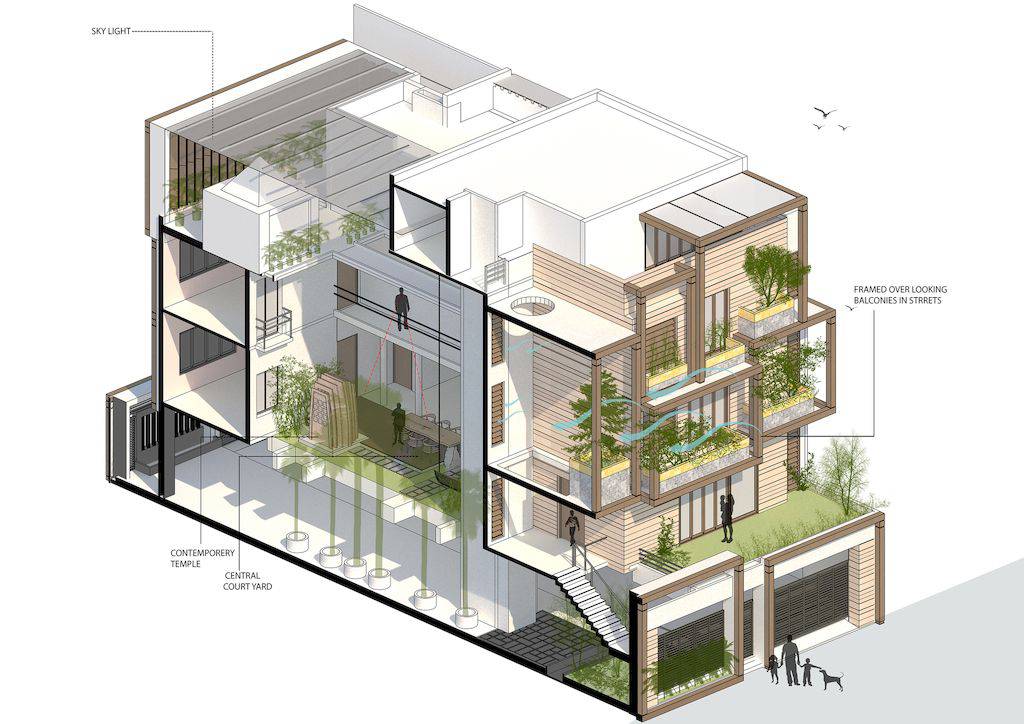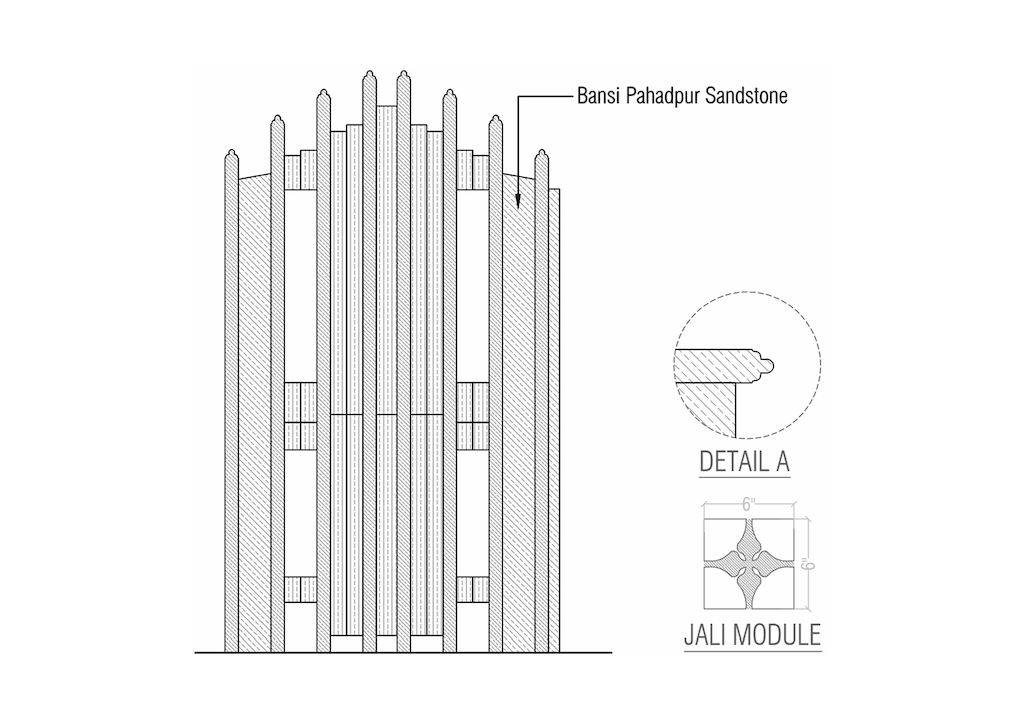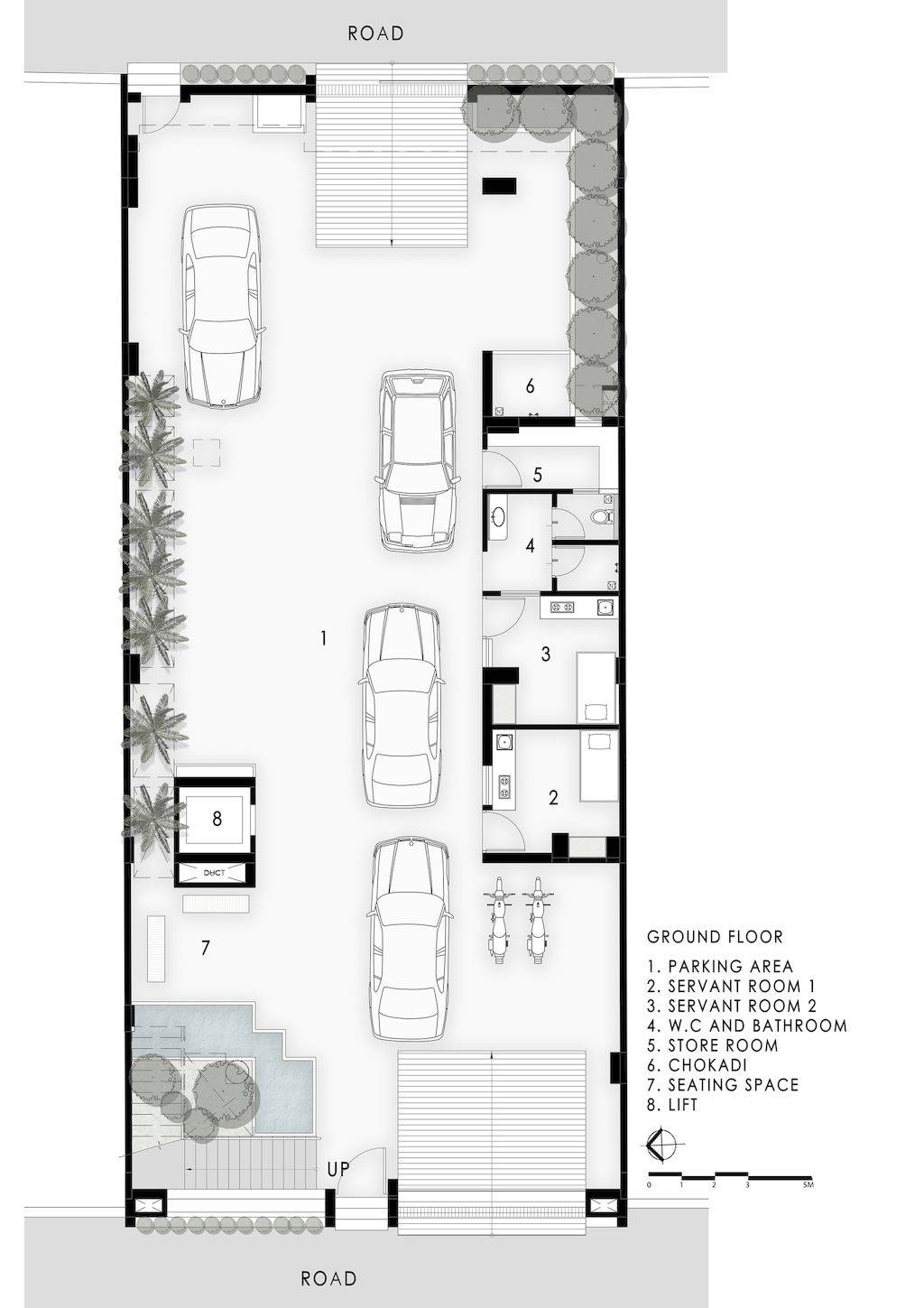 The The Breathing House Gallery: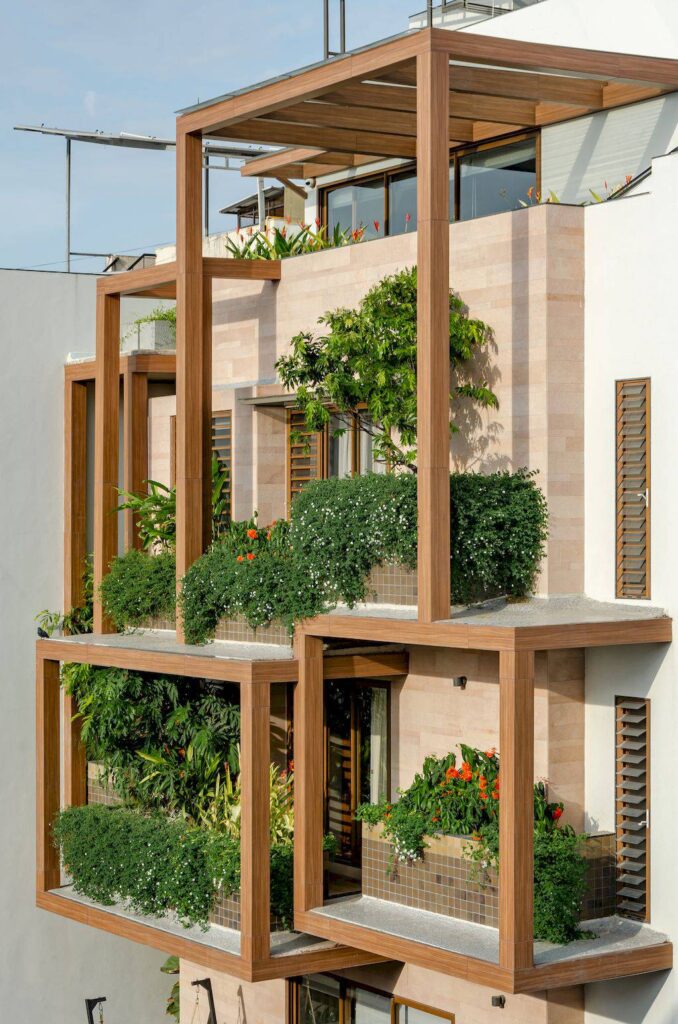 Text by the Architects: The Breathing House sits on a 300 – square – meter plot within a residential neighborhood in Gujarat's diamond hub, Surat. The design of this linear house in the traditional village street now engulfed by urban development is an attempt to create a balance between the traditional lifestyle of the user as well as their modern aspirations. In addition to this, the heart of the house is a court punctured in the center of this linear space which brings in ample light to the indoors. The Swing and the Dining platform allow spontaneous activities in the court and give a feel of the garden within the bungalow. Also, the court keeps the North open for day – long natural light and is the social hub of the house.
Photo credit: Pratikruti09 | Source: AANGAN Architects
For more information about this project; please contact the Architecture firm :
– Add: Aangan Architects, Patel Faliyu, Pal – Umra Bridge, opposite Karuna Sagar Temple, near Umrigar School, Surat, Gujarat 395007, India
– Tel: +91 261 351 6735
– Email: aangan_architects@hotmail.com
More Projects in India here:
---