Date of Publishing:
If your bedroom is large, an end-of-bed bench is the ideal piece to bring the room together, create a unified layout, and provide numerous benefits. How to choose the right product for the style, as well as in harmony with the design and color of other bedroom items. 20 End-of-bed bench ideas that will inspire you with innovative concepts. Thousands of other fantastic home design ideas can be found at LUXURY PHOTO.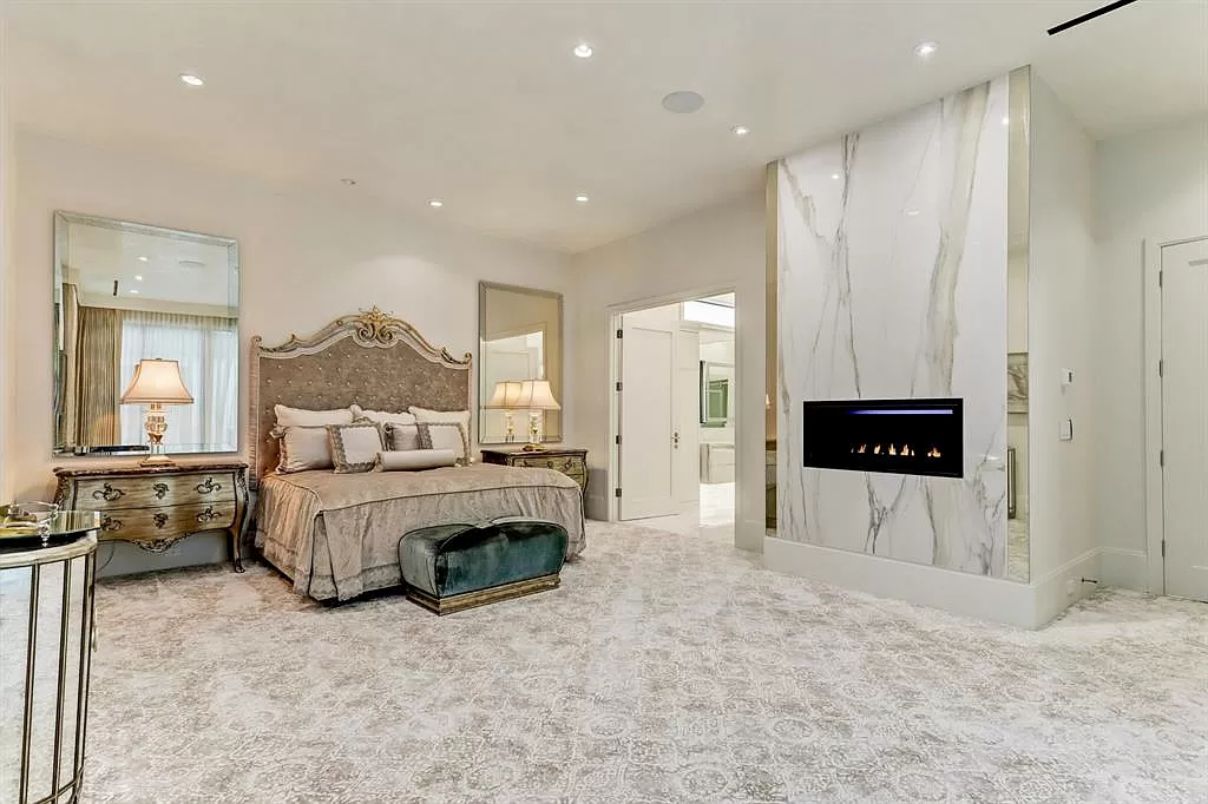 1 | The green velvet bed end bench brightens up the bedroom. 
Breathtaking Texas Modern Home in Houston for Sale at $4.9 Million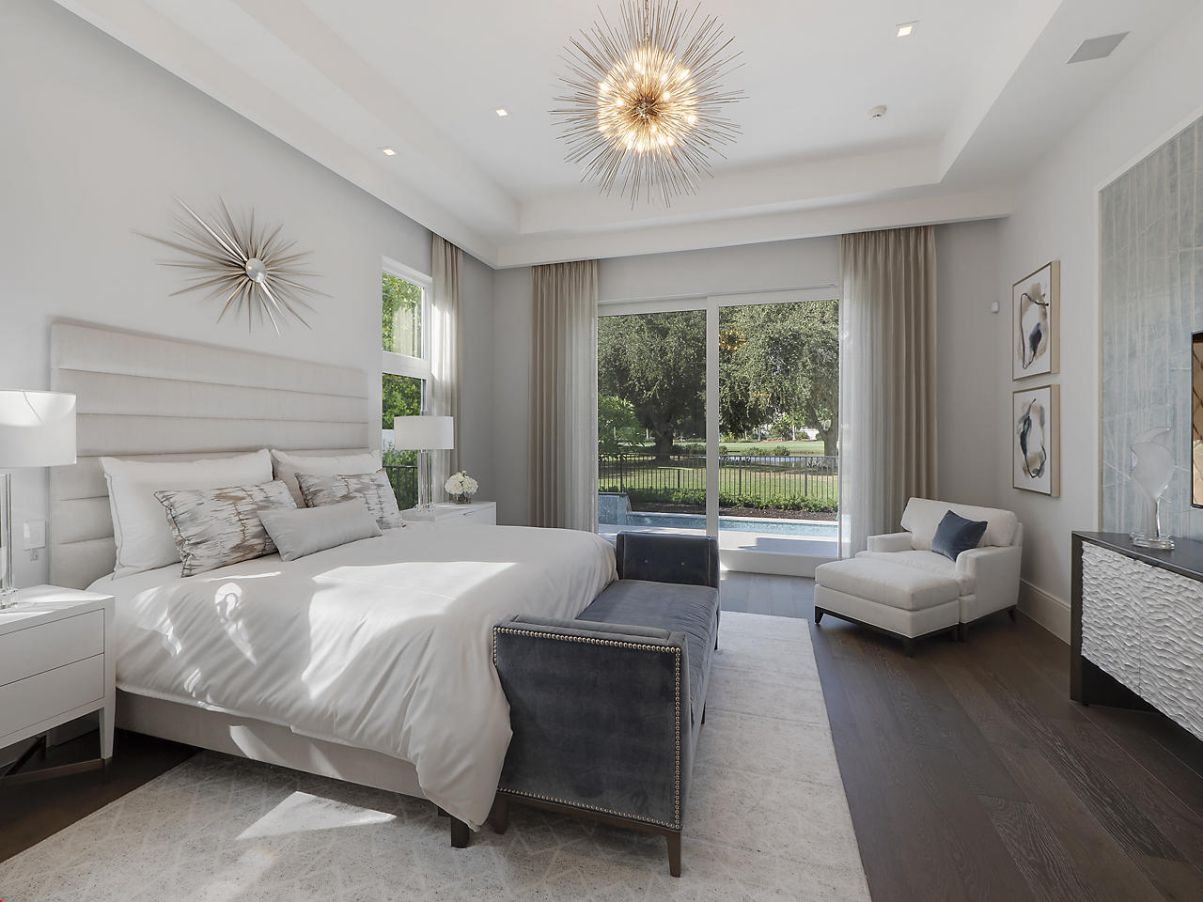 2| The long grey bench keeps things simple and classic. This settee bench is a comfortable option for full and queen size beds. Florida Waterfront Home in Boca Raton for Sale $6.79 Million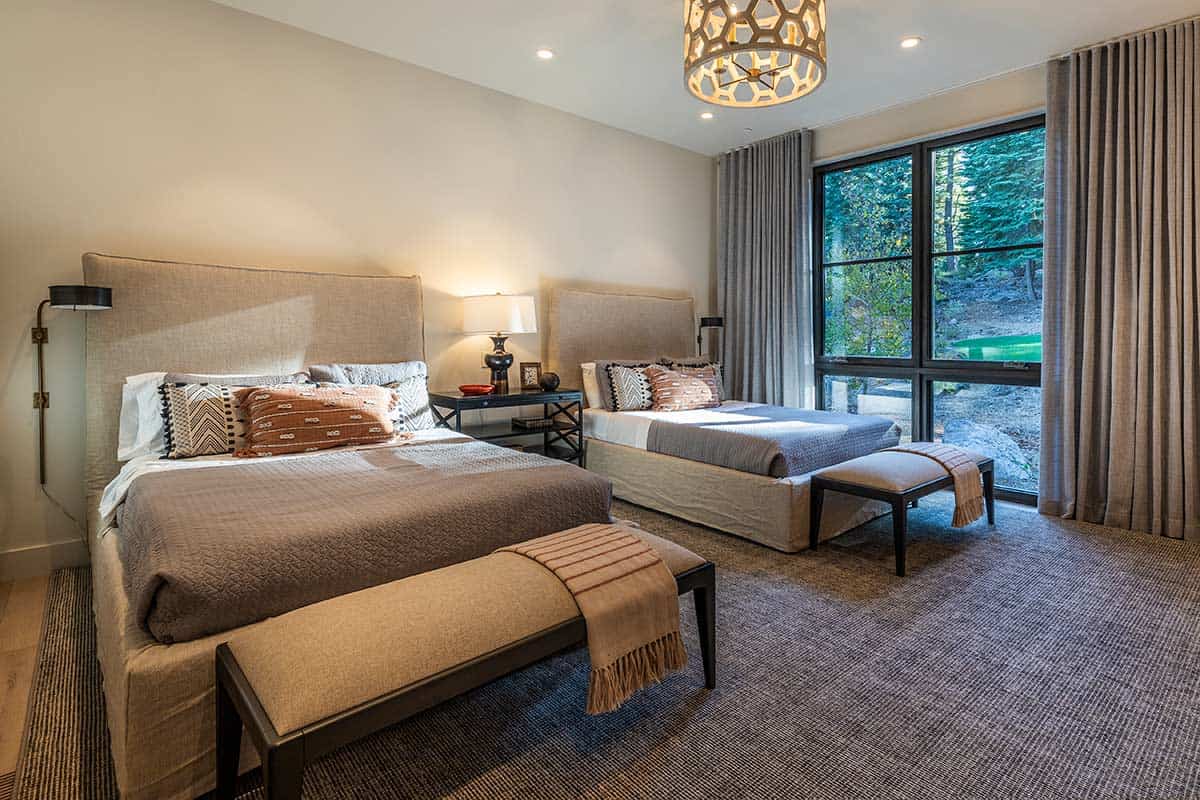 3 | The color and material of these end benches are a perfect match for the neutral tone of this bedroom. Martis Camp Mountain Home 14 by Walton Architecture + Engineering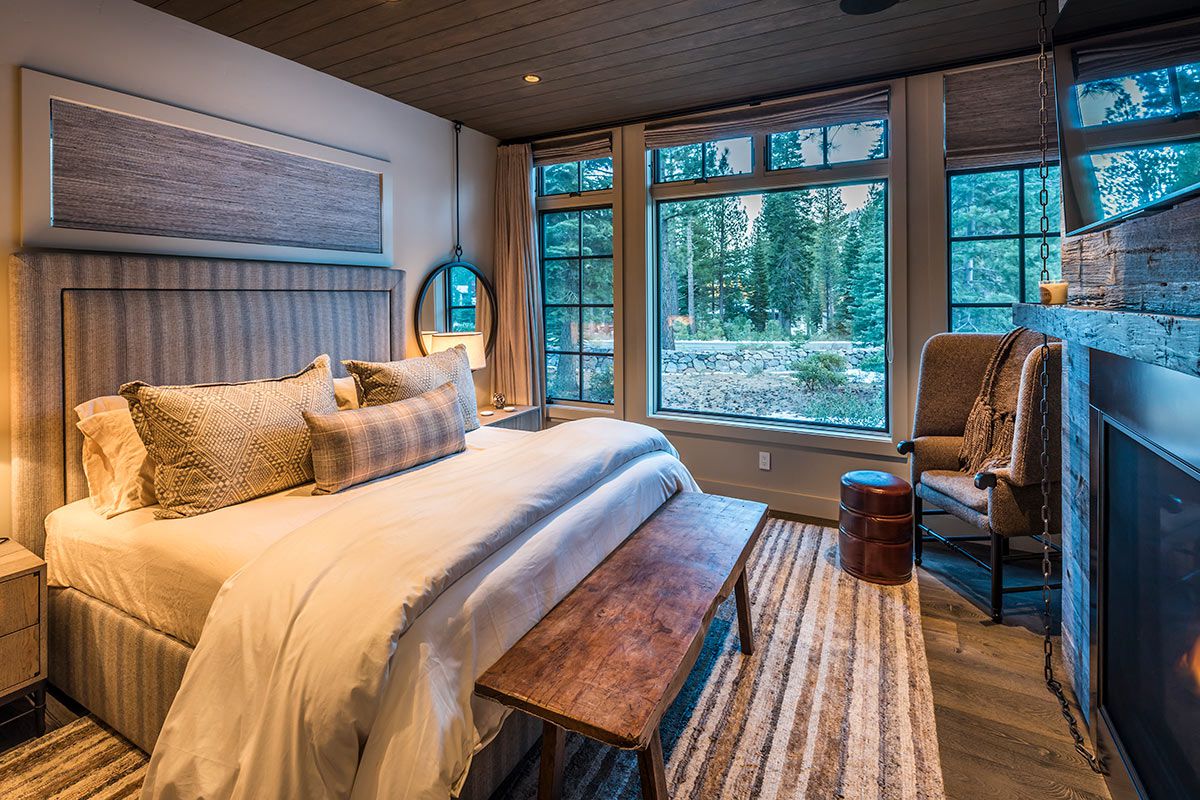 4 | This wooden bench complements both traditional and rustic bedroom themes. Stunning Martis Camp Home Lot 308 by Kelly and Stone Architects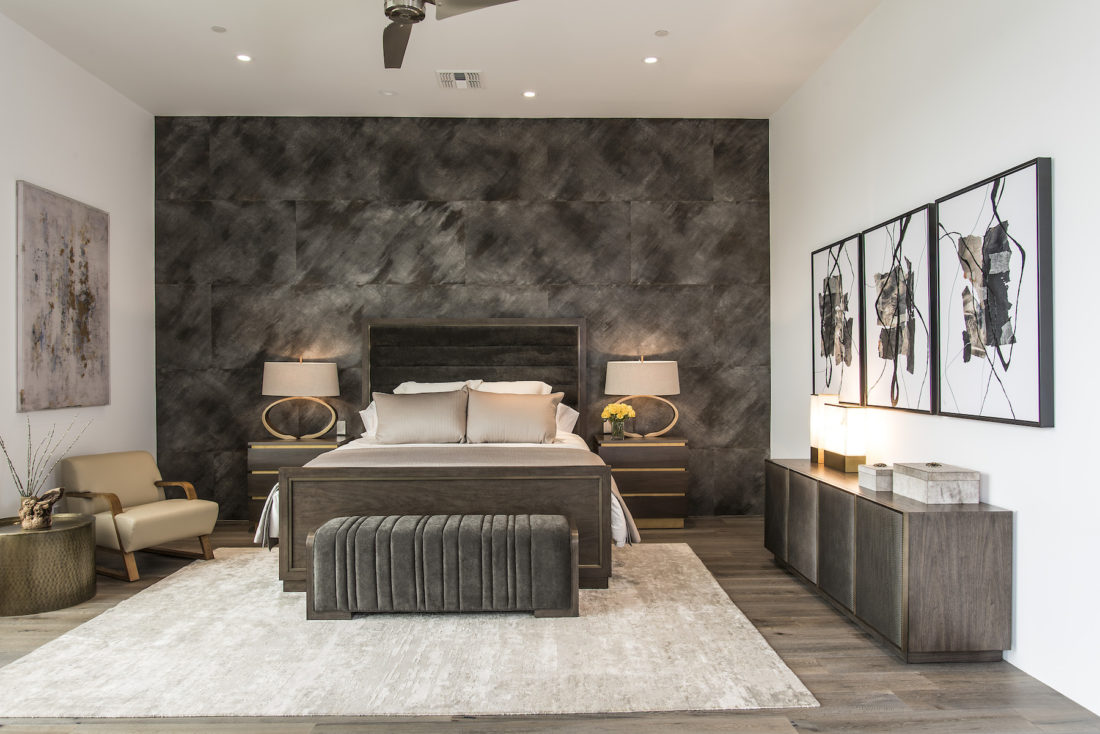 5 | Ottomans are another excellent option for end-of-bed placement. This tufted design is considerable, with a deeply tufted surface that gives off a warm and comfortable yet luxurious first impression. Remarkable Arizona Home in Paradise Valley by Drewett Works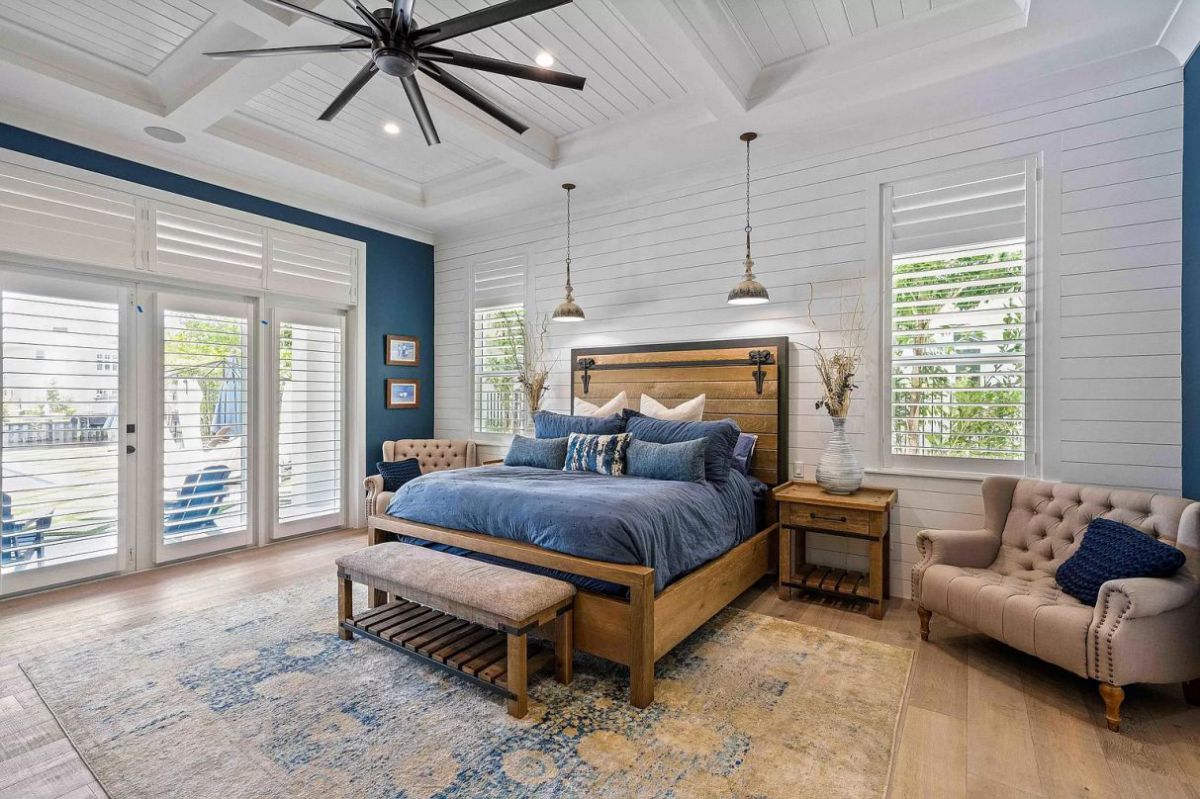 6 | The end bench and side table are designed in harmony, and the bed's design reflects the owner's style and creativity. $6 Million Jupiter Waterfront Property with Direct Ocean Access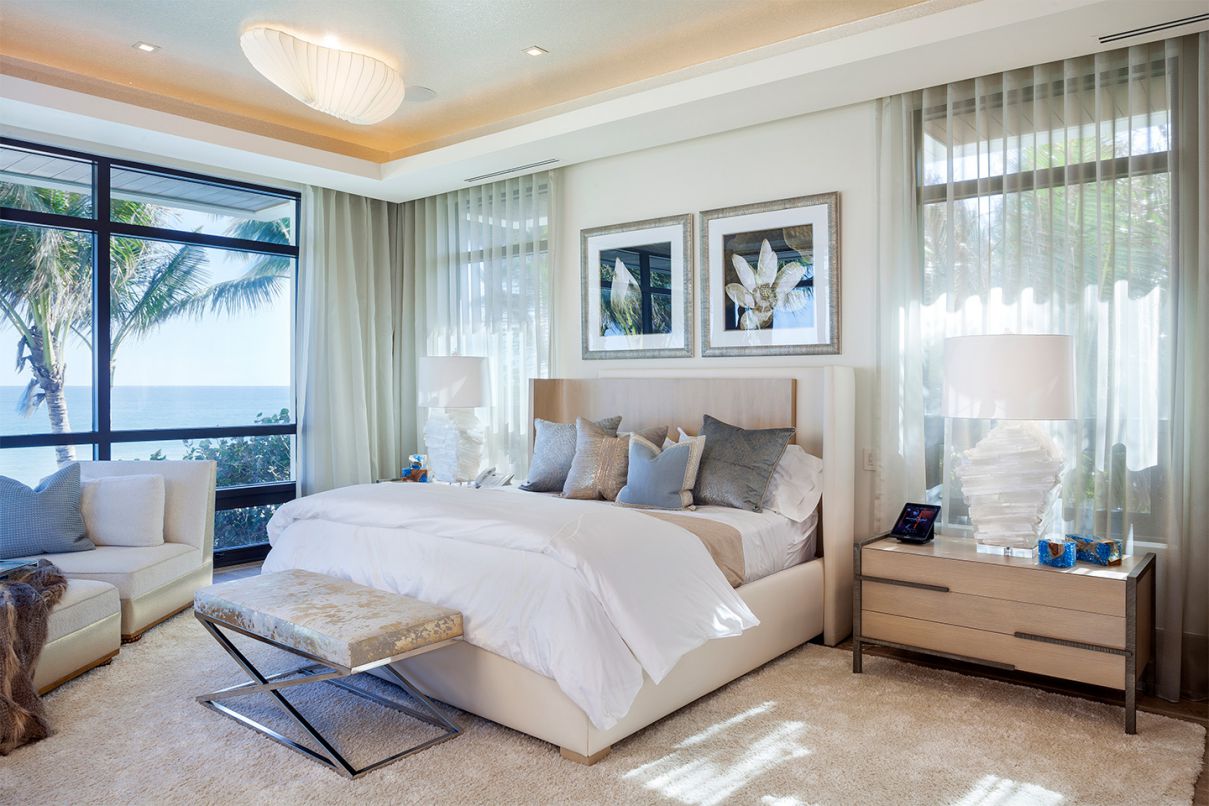 7 | What are your thoughts on this design? The tufted cushion and metal base provide a timeless look with versatile appeal. Stunning Palm Beach House in Florida built by Mark Timothy Inc
More Ideas for Living room: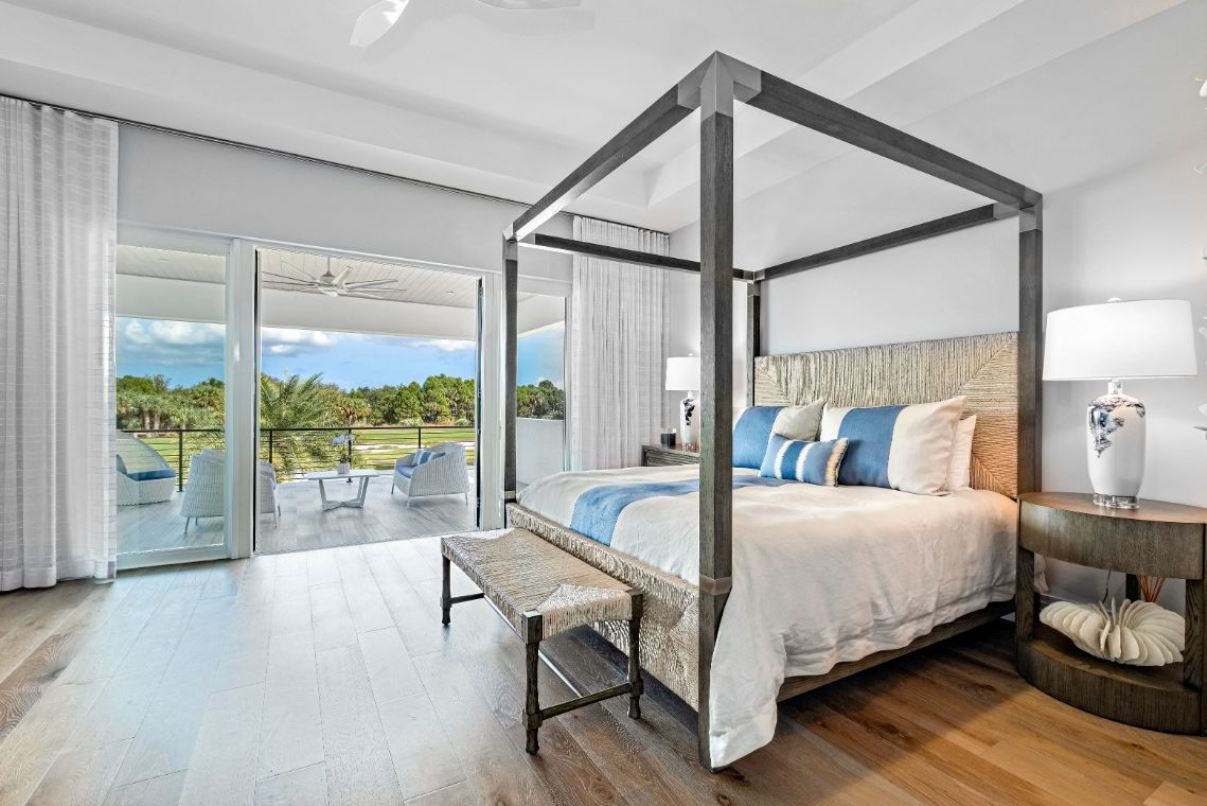 8 | The meticulous sculpting of the four pillars of the end-of-bed bench, as well as the use of elegantly colored cushions that match the bedroom setting, add to the appeal. Florida Waterfront Golf Home built by Affinity Construction Group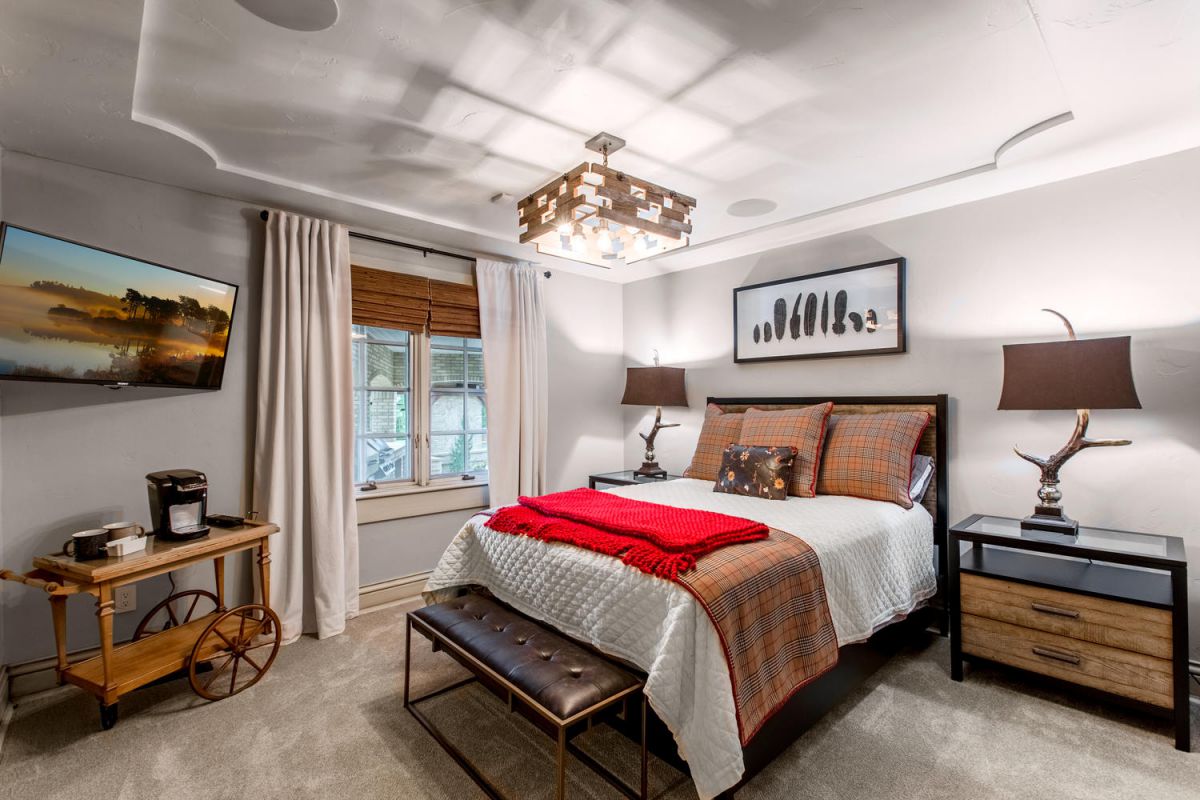 9 | A leather-covered cushion and a base with a slim bar design add a youthful touch. Masterfully Designed Swan Lake Estate on Market for $8 Million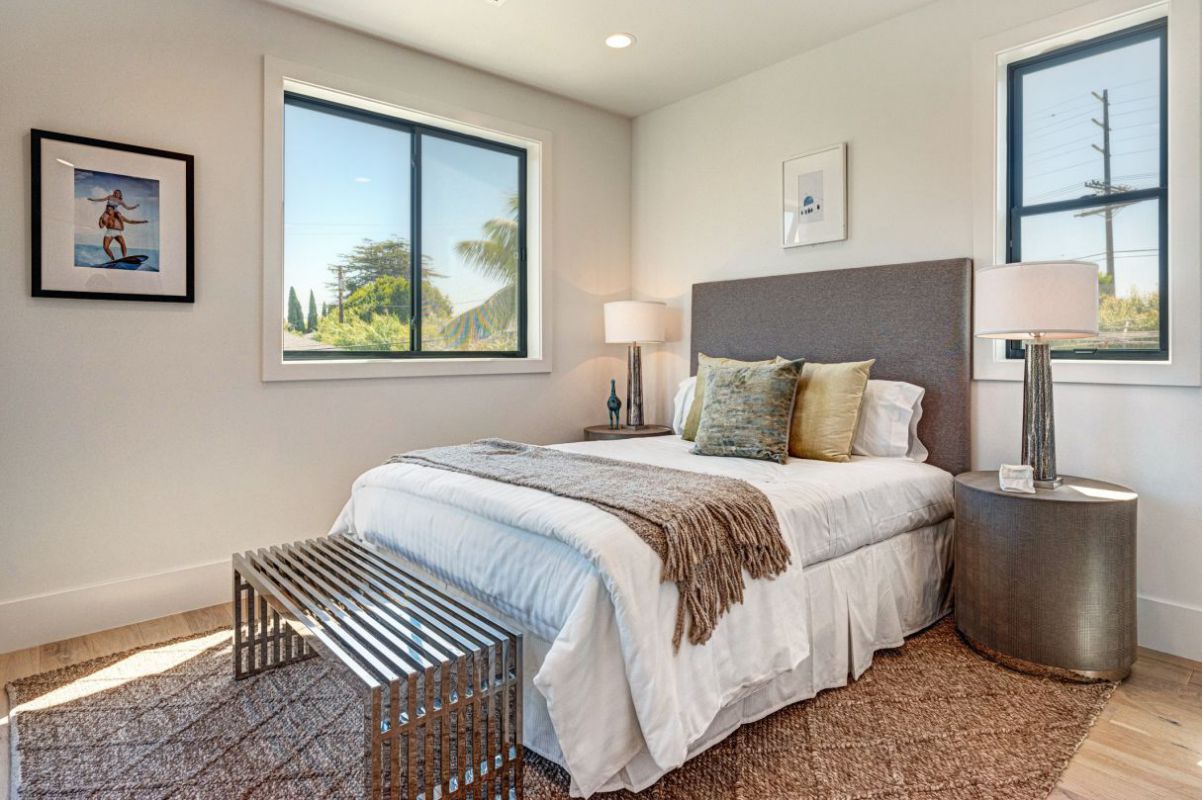 10 | Some people prefer metal end-of-bed benches for a specific reason. Inglewood Residence in Los Angeles for Sale at $3.3 Million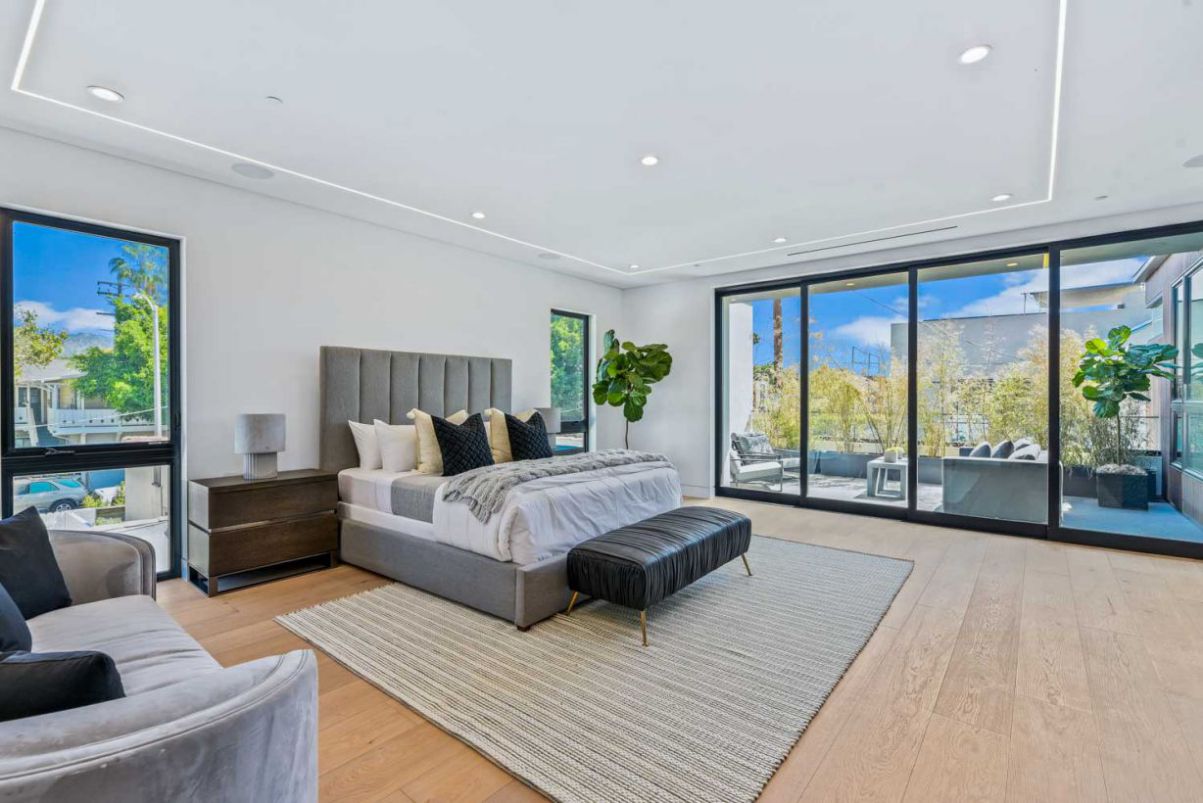 11 | This versatile upholstered bench is the ideal high-end accent for your bedroom design. Magnificent New Construction Home in Los Angeles asks for $4.3 Million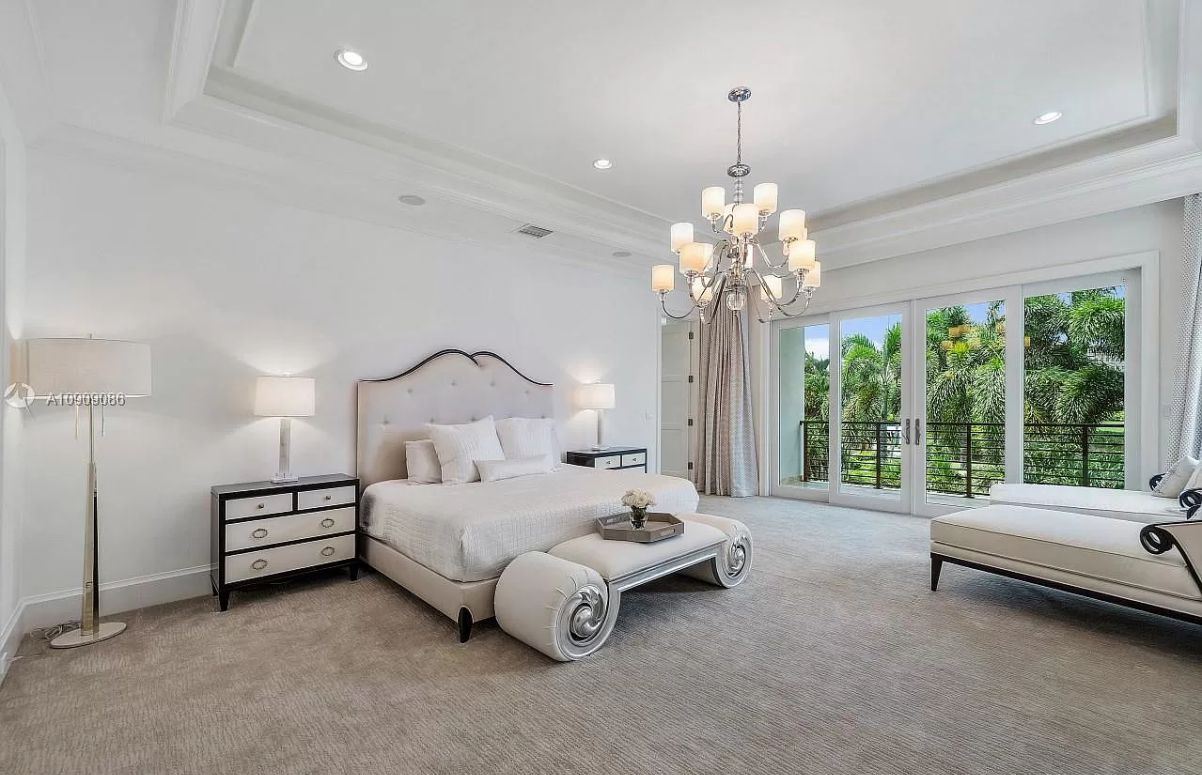 12 | The end-of-bed bench is stylized by using an inverted roll arm in place of the common base. Boca Raton Home with Transitional Accents asked for $5.8 Million
More Ideas for Kitchen: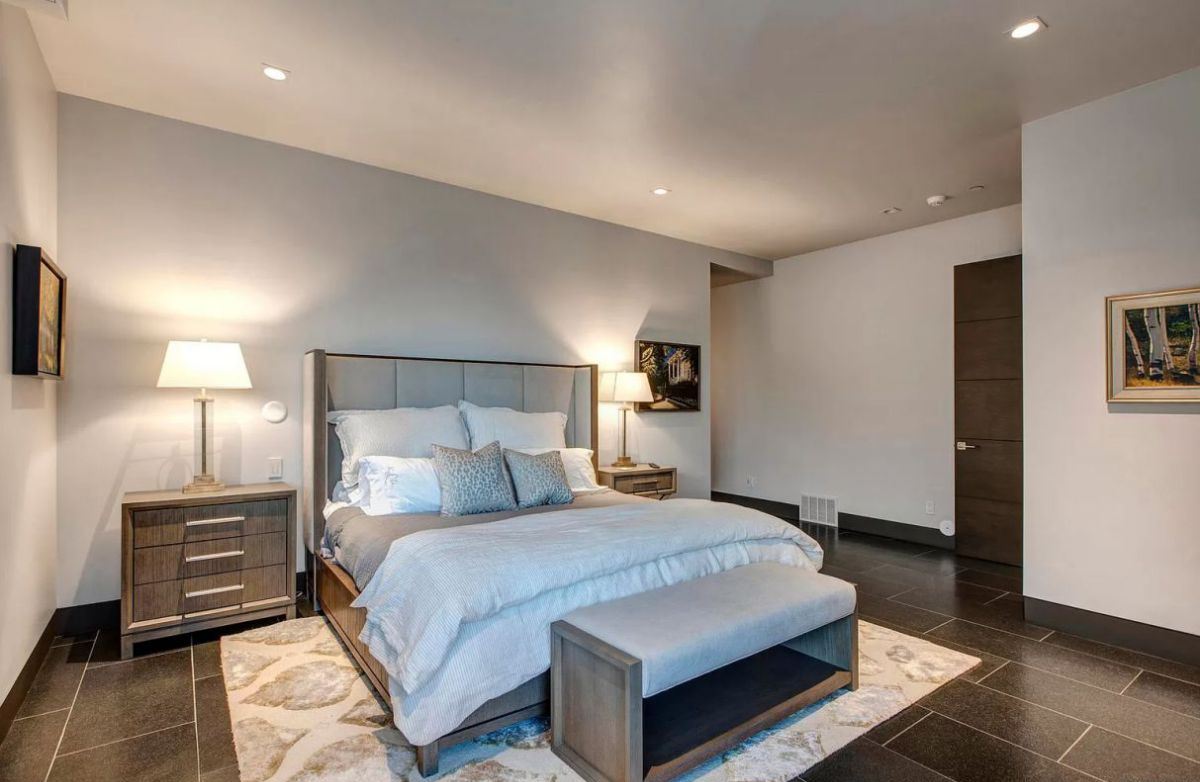 13 | From color to style, there is a unified look between the bed and the end-of-bed bench. Exquisite Modern Park City Home for Sale with asking price $8.8 Million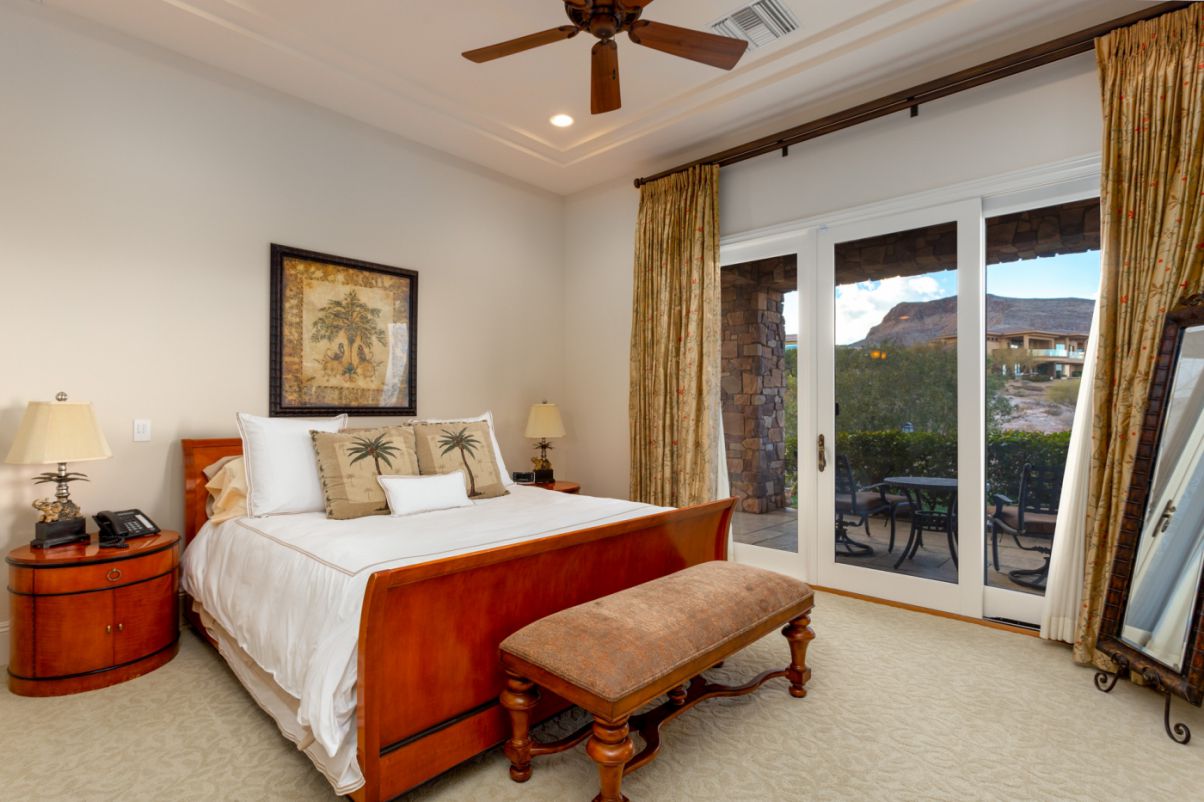 14 | Wooden benches are suitable for both traditional and modern styles, as they must be painted in a bright color and have a stylized design. Remarkable Las Vegas Home at Promontory Ridge Drive for Sale at $5.99 Million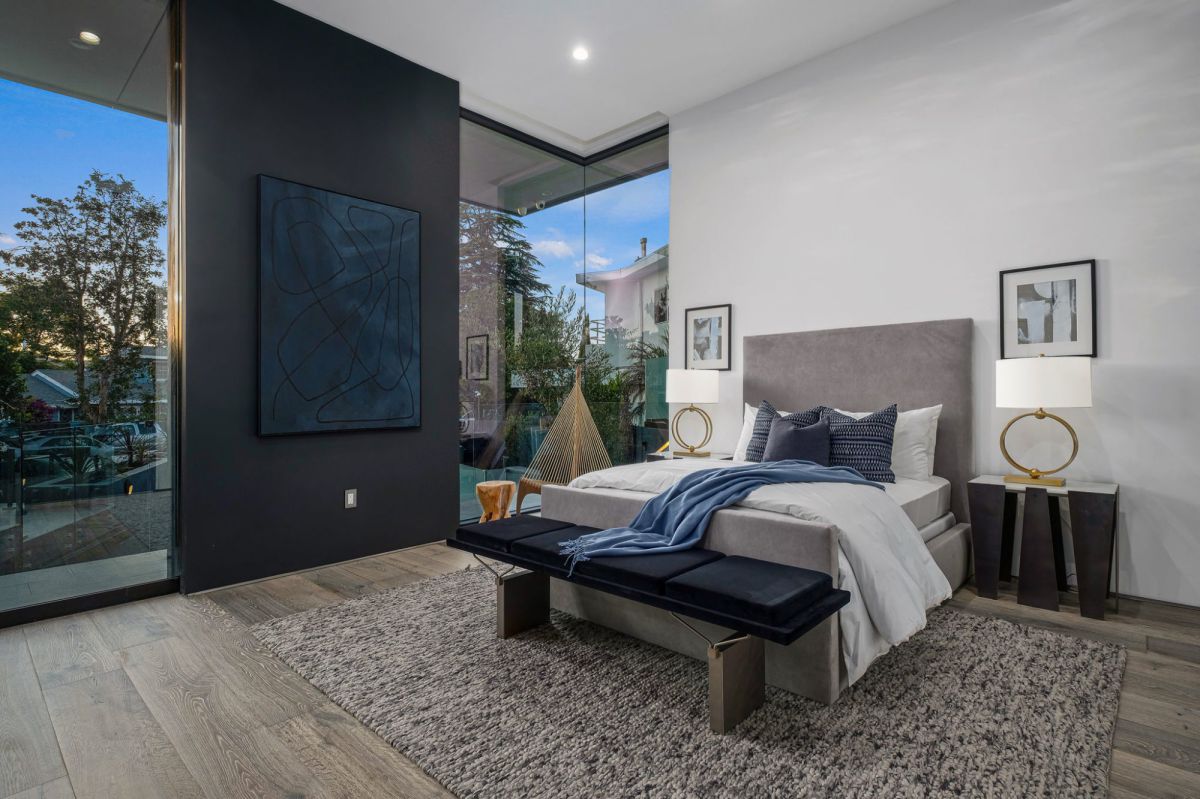 15 | You can take a look at the end-of-bed bench's unique design above. Brand New Los Angeles Architectural Masterpiece hits Market for $19 Million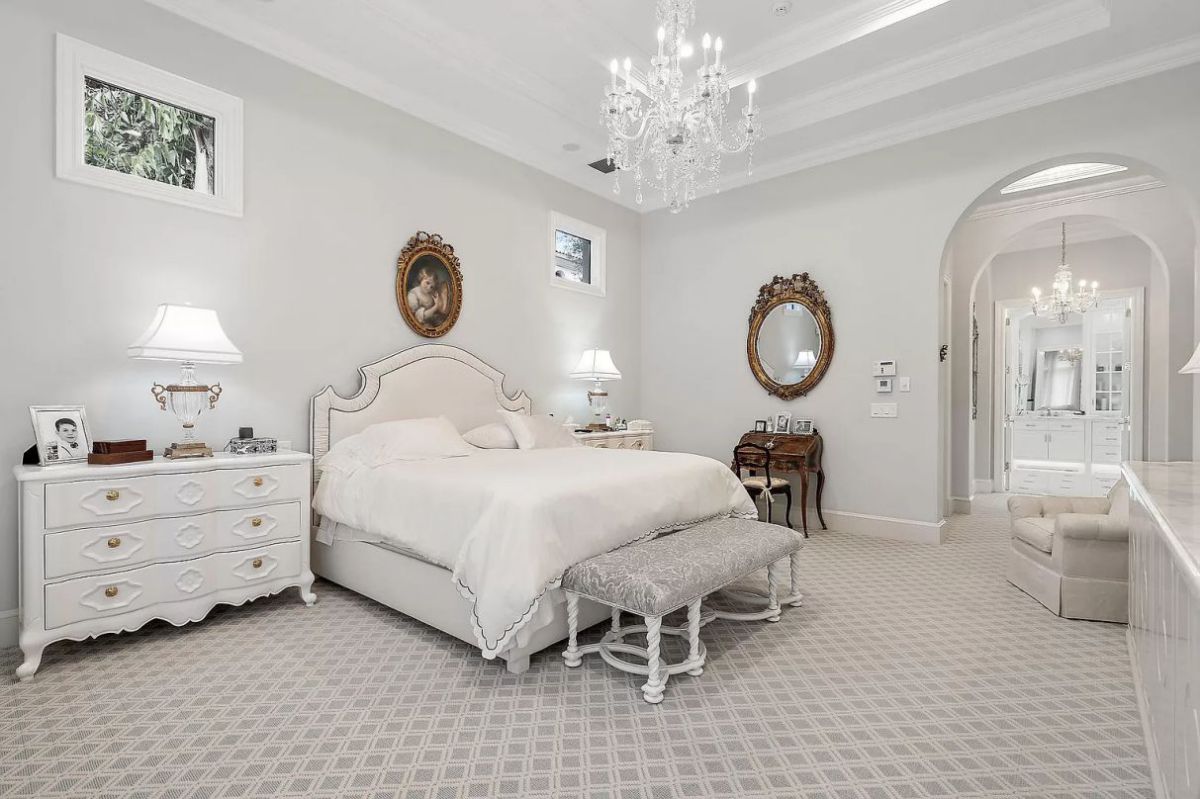 16 | The end bench is the same style, but the base can be customized to match the bedroom's decor. Cover the horizontal bars with cushion covers to add softness to the space. Exquisitely Renovated Estate in Palm Beach Gardens for Sale 3.9 $Million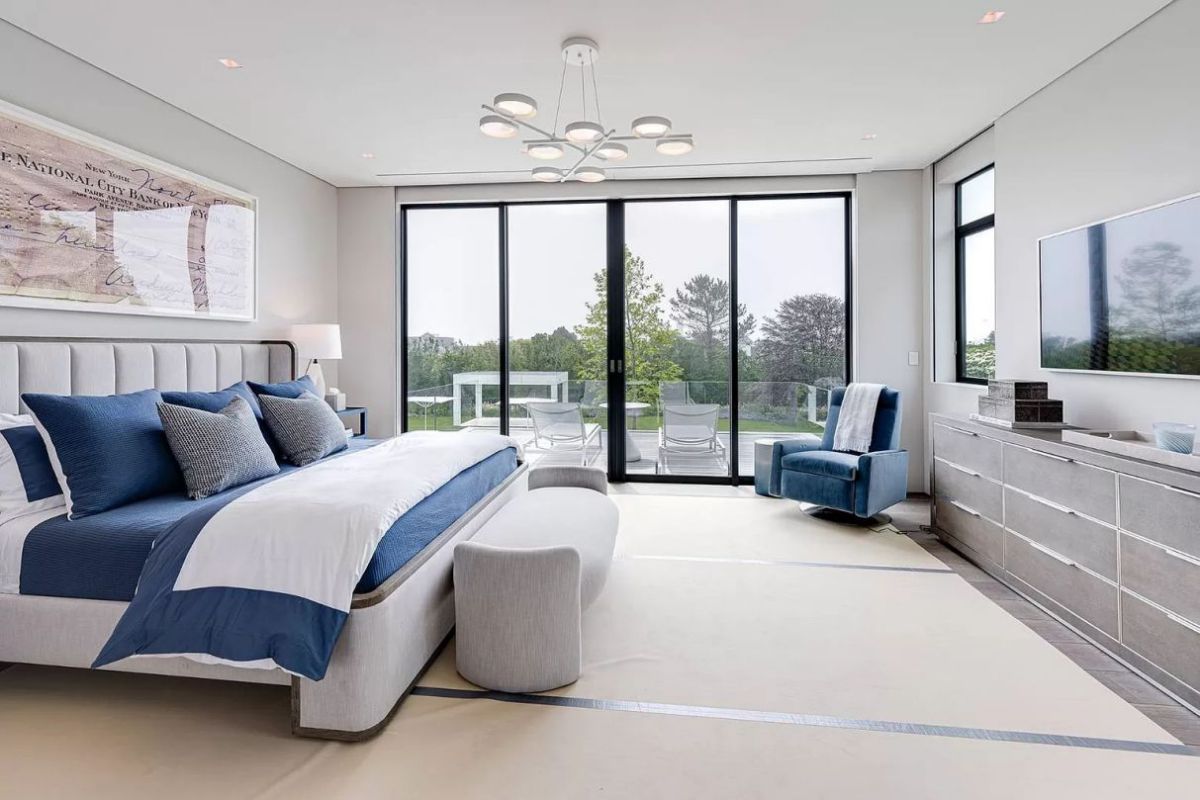 17 | Benches with armrests offer a slightly more comfortable seating solution for the end of the bed, typically with a more traditional or formal appearance. Newly Built Sandpiper Modern Estate in Riverhead for Sale at $25 Million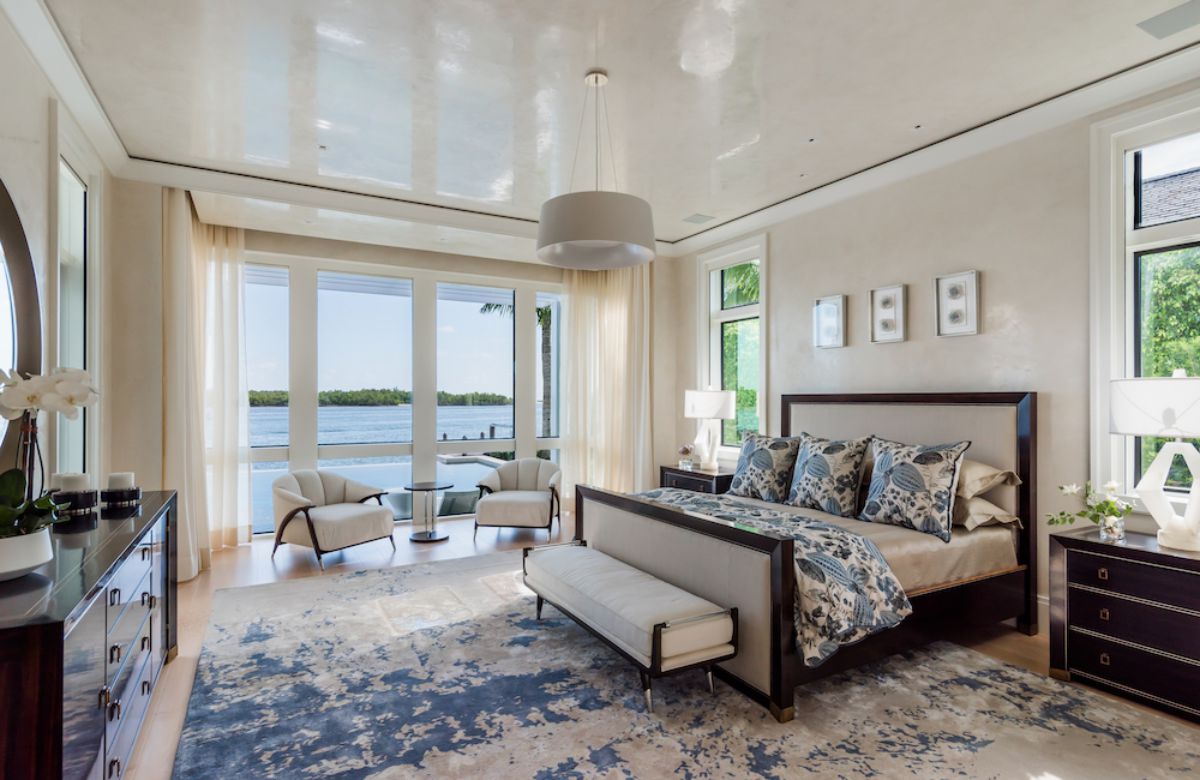 18 | Because the sofa set has the same design as the bed, the end-of-bed bench is half the height of the bed. Remarkable Port Royal Luxury Home in Naples hit Market for $18.9 Million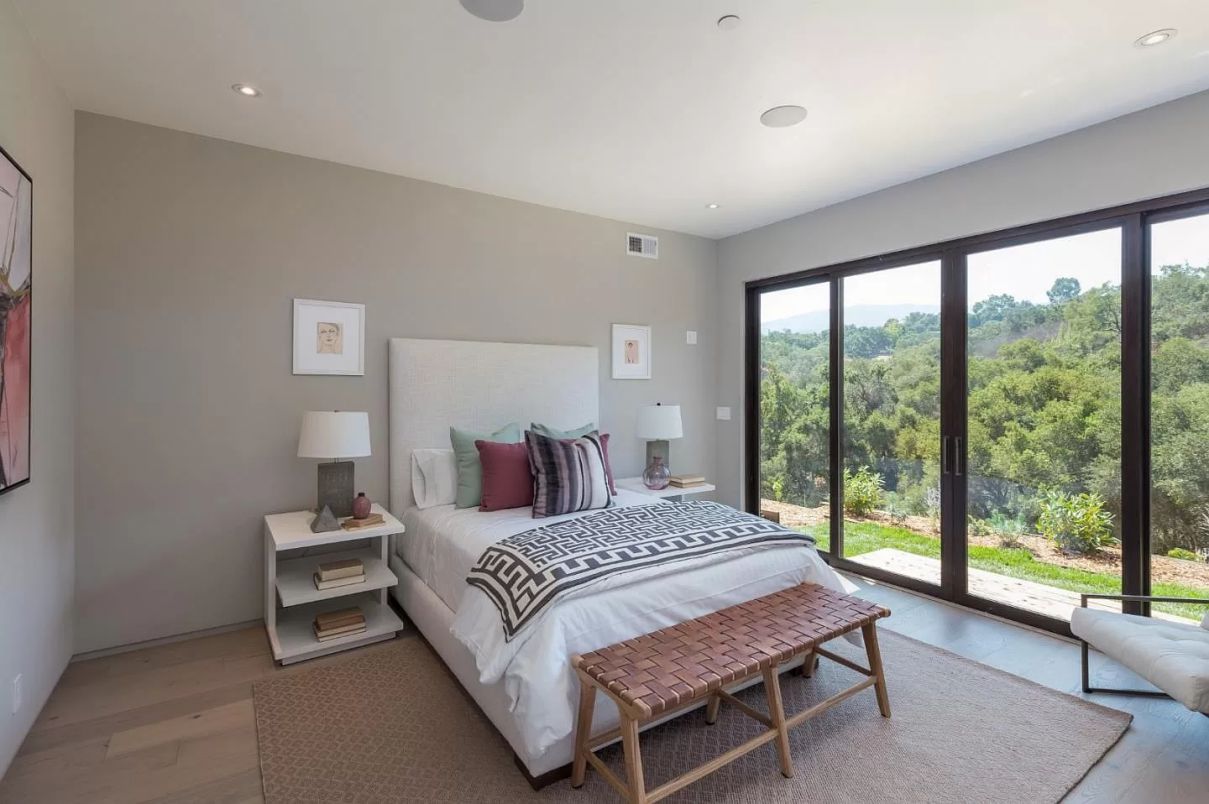 19 | The simple end bench is ideal for a bedroom with limited space. Foothill Contemporary House in Los Altos Hills by DMARC Studios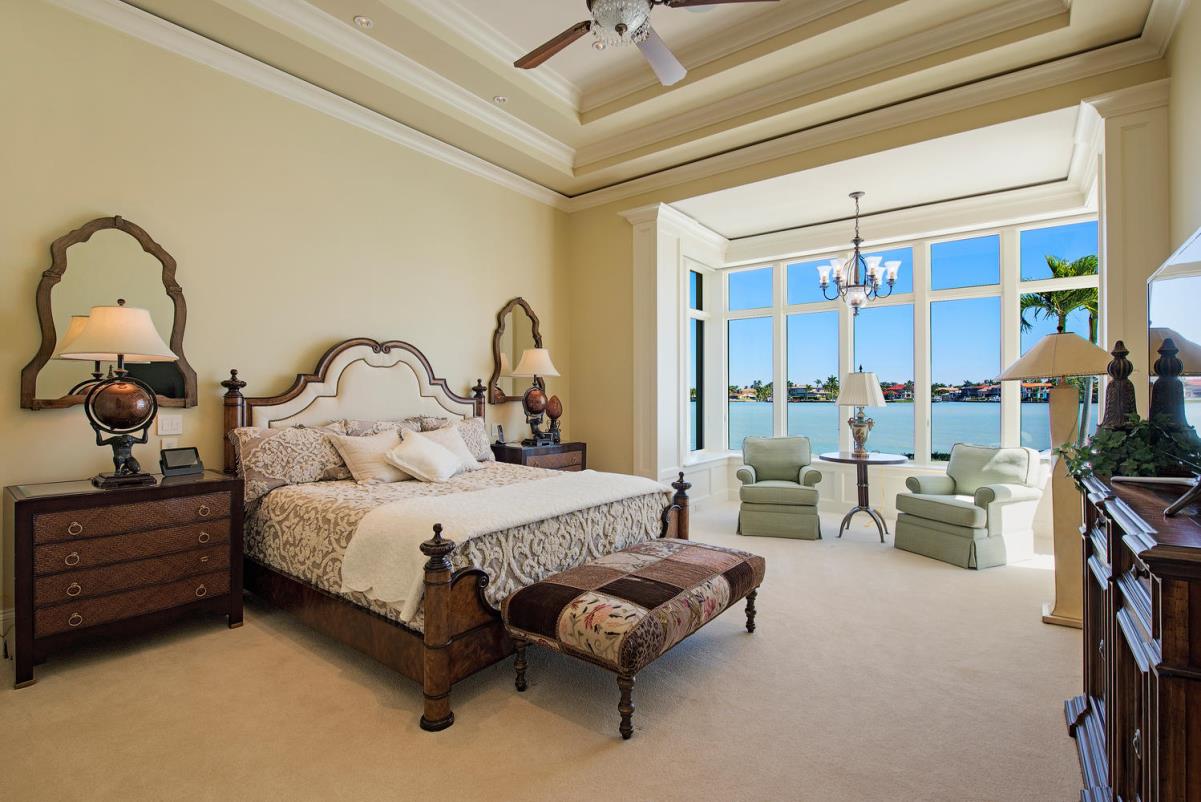 20 | Why not add a splash of color to your bedroom? This storage bench is upholstered in a retro pattern that is both fun and functional. Vista Pointe Waterfront Residence in Naples by Stofft Cooney Architects
---
Thousand of high quality images of Bedroom and more you can see at Bedroom Gallery.