Baan Akat-Yen Residence designed by Studio Krubka is an impressive two stories residence project in Bangkok, Thailand. It dubbed based on the play of the address name, as well as express the wish that the home is filled with the comfort and cool brezees as its name. Due to the constraint of the area in comparison to the spatial requirements the owner wished to have, the first design for Baan Akard Yen focused on circulations and openings to help navigate and join each of the complex internal organization of functions and spaces.
The design takes on the challenge of adding the relationship between the exterior and the interior. One of the signatures of this project is the main "terminal" or the main hall of this building, acting as the center of the project. Setting with fourteen meters tall, cast concrete walls and cast concrete ceiling, the central terminal is a commanding centerpiece and the first thing one sees as one enters the residence. Also, the courtyard functions as a visual linkage between different areas, permitting the habitants to visually access different parts of the house, and thus, the owners will be always be connected to each other.
Not only unique and special in exterior design, but also the home showcases all luxurious living spaces and offers so many high end amenities. The outdoor living spaces includes patio, interior garden with a pool, creates the leisure spaces within that play with light. Also, the large garage with capacity of a few vehicle, is suitable for demand of the owner and guests. In addition to this, the wonderful combination of living room; dining room; kitchen; bedroom; bathroom is a proof for sophisticated design. Surely, this home is a truly dream house to live and enjoy the masterpiece art of architect design.
The Architecture Design Project Information:
Project Name: Baan Akat-Yen Residence
Location: Bangkok, Thailand
Project Year: 2020
Area: 1600 m²
Designed by: Studio Krubka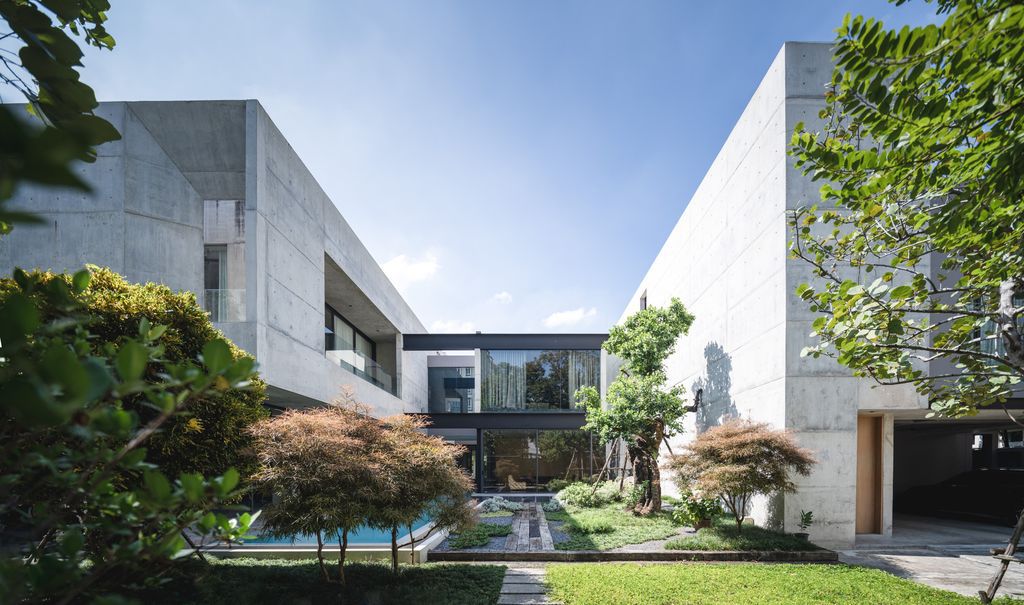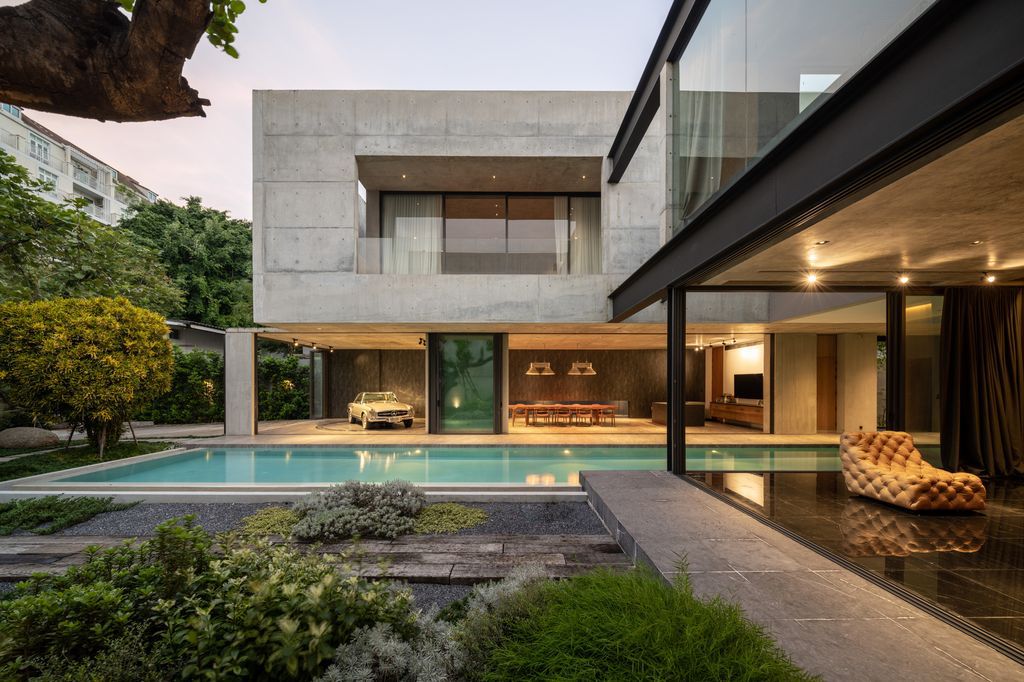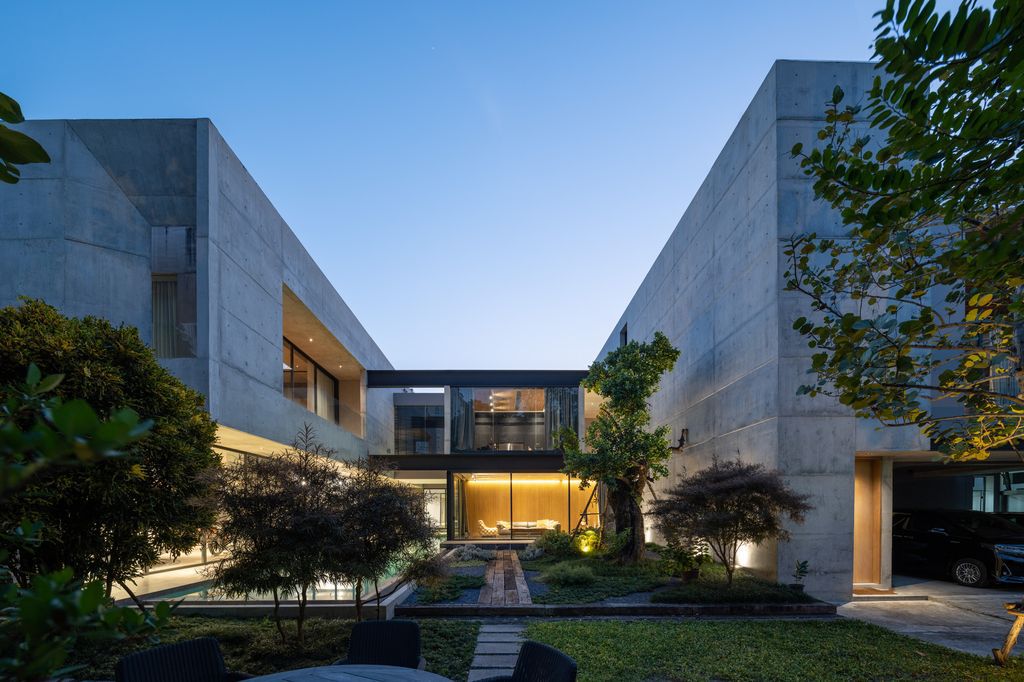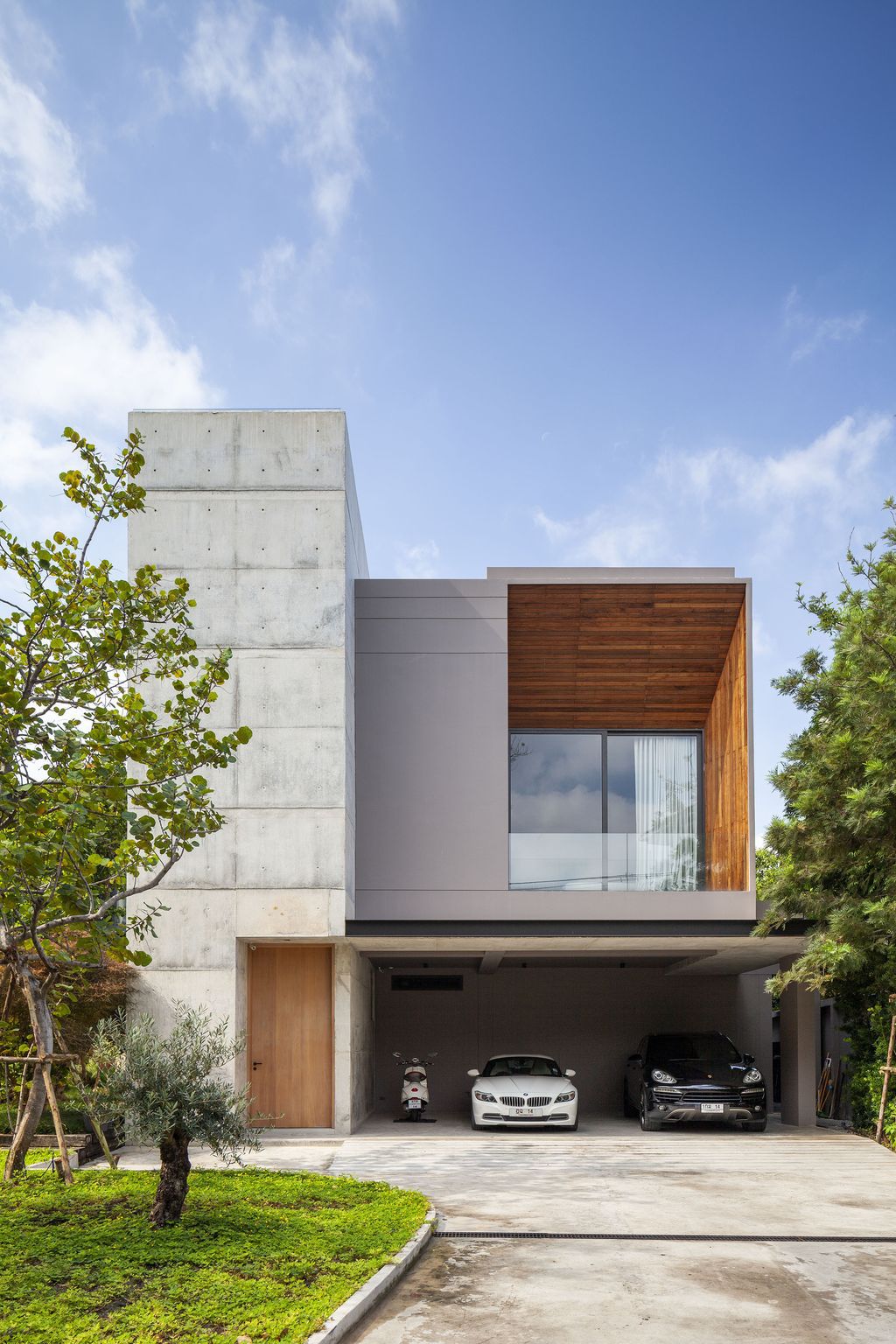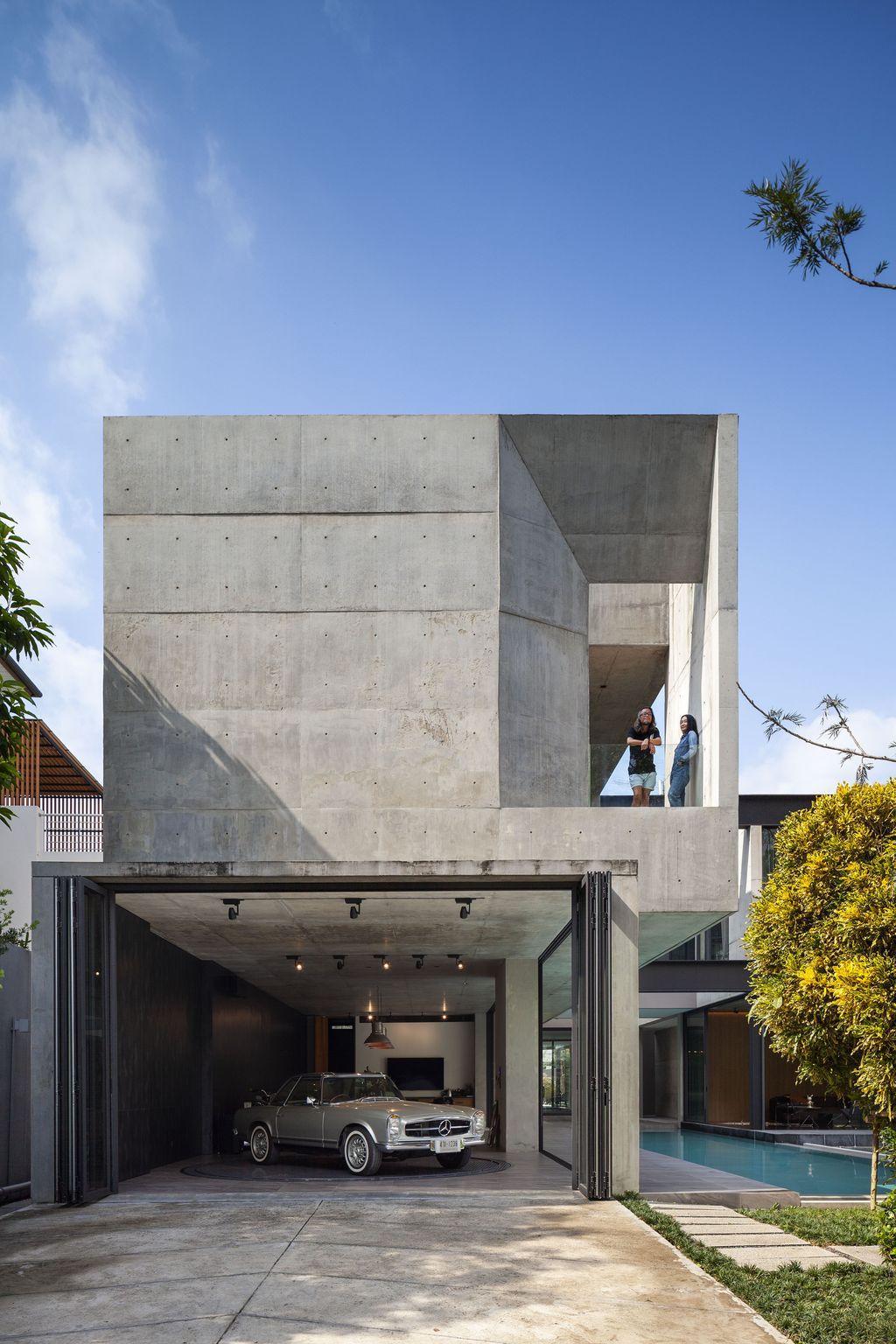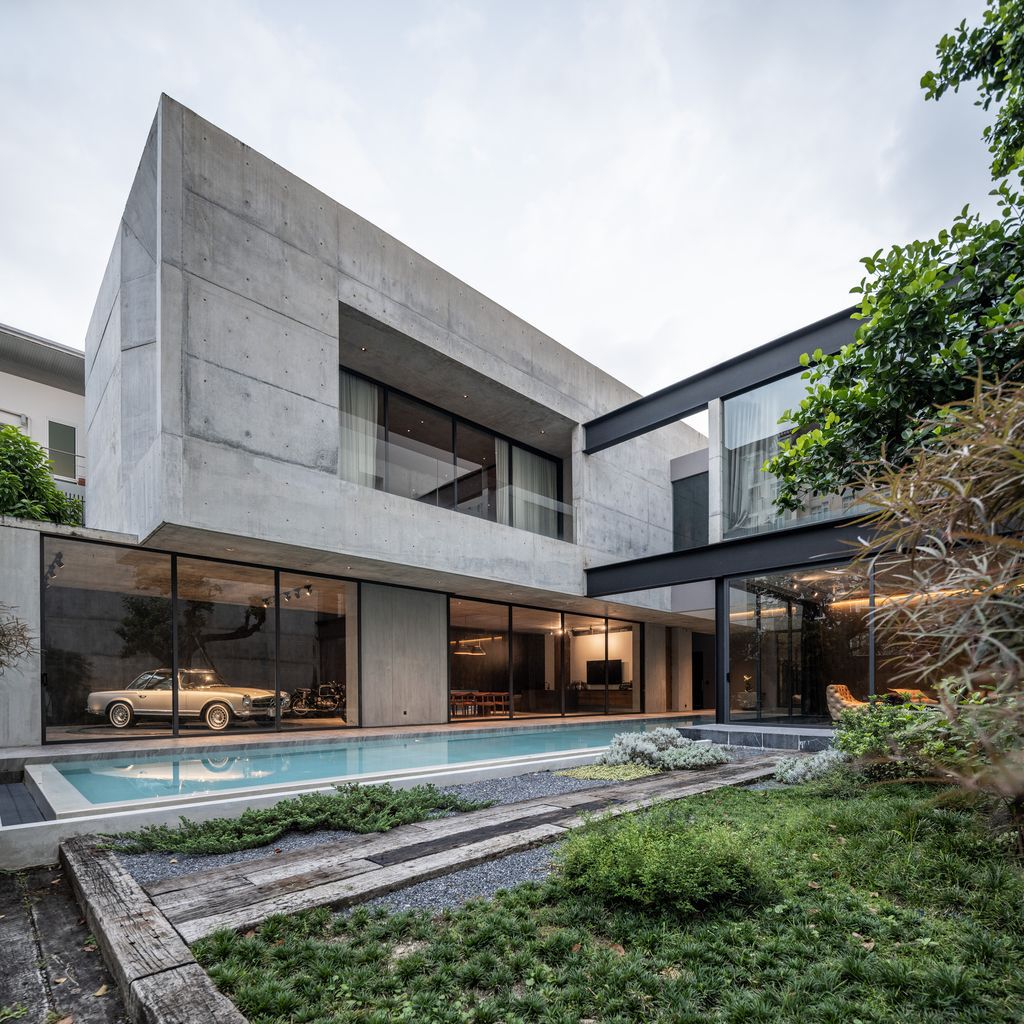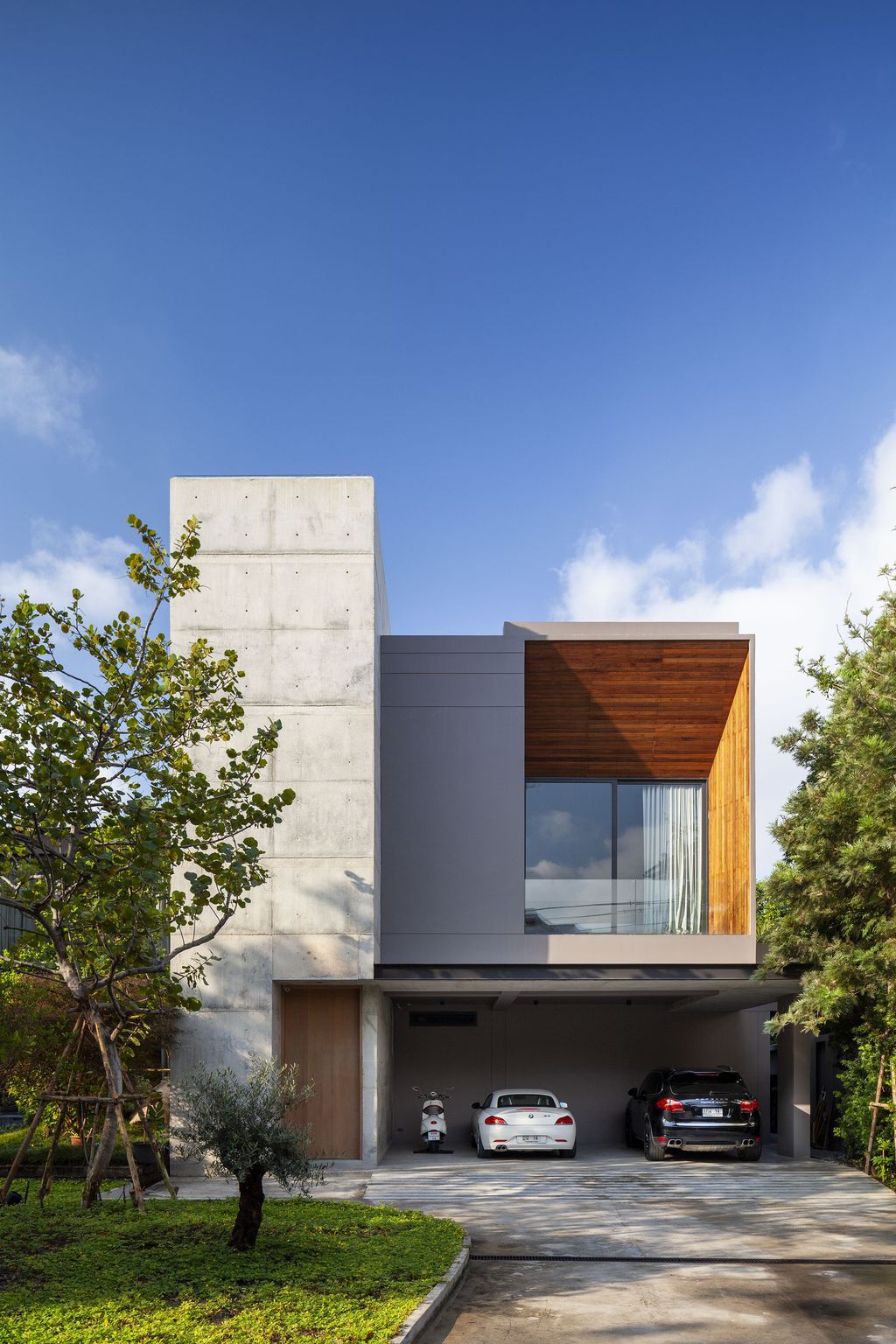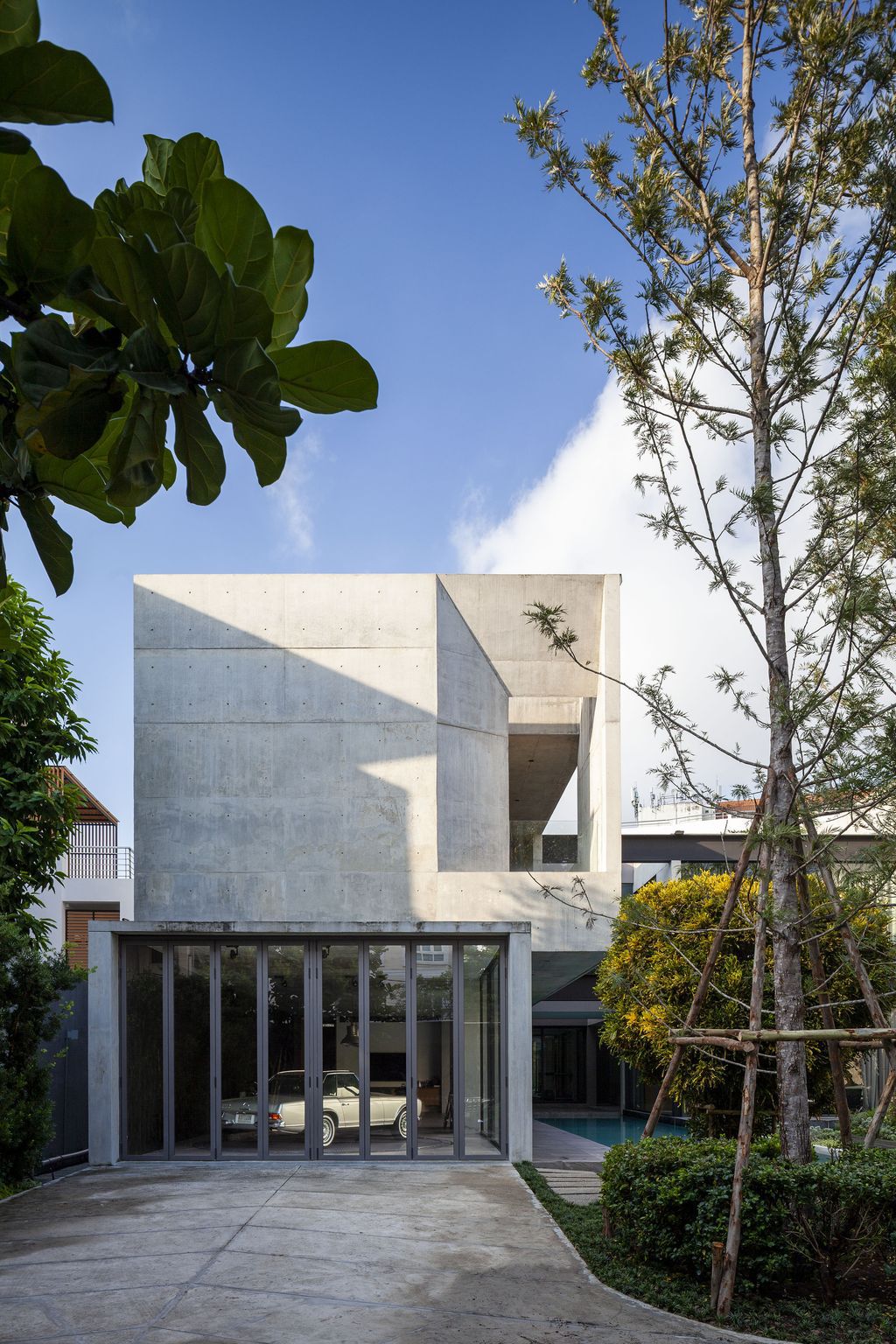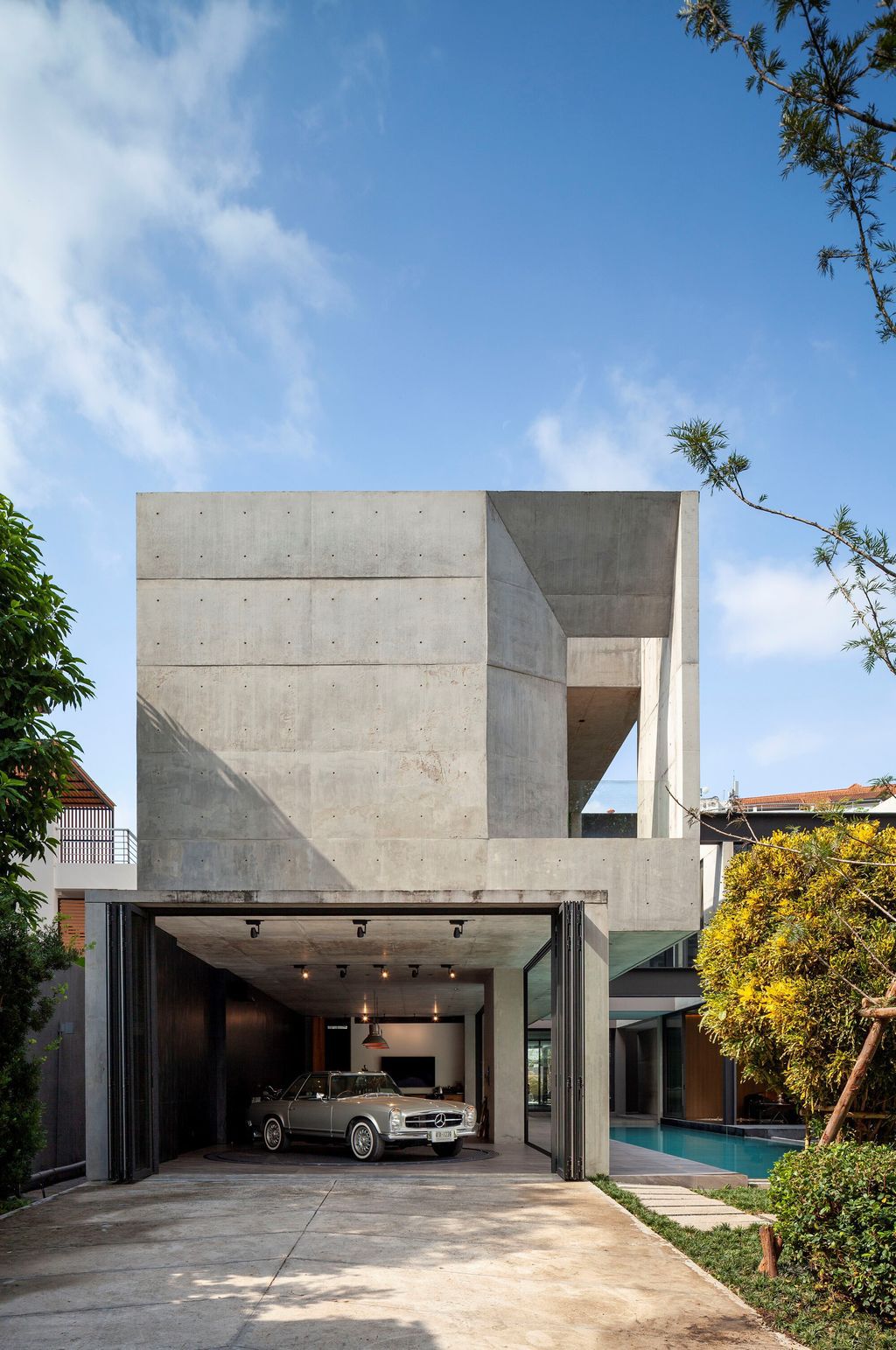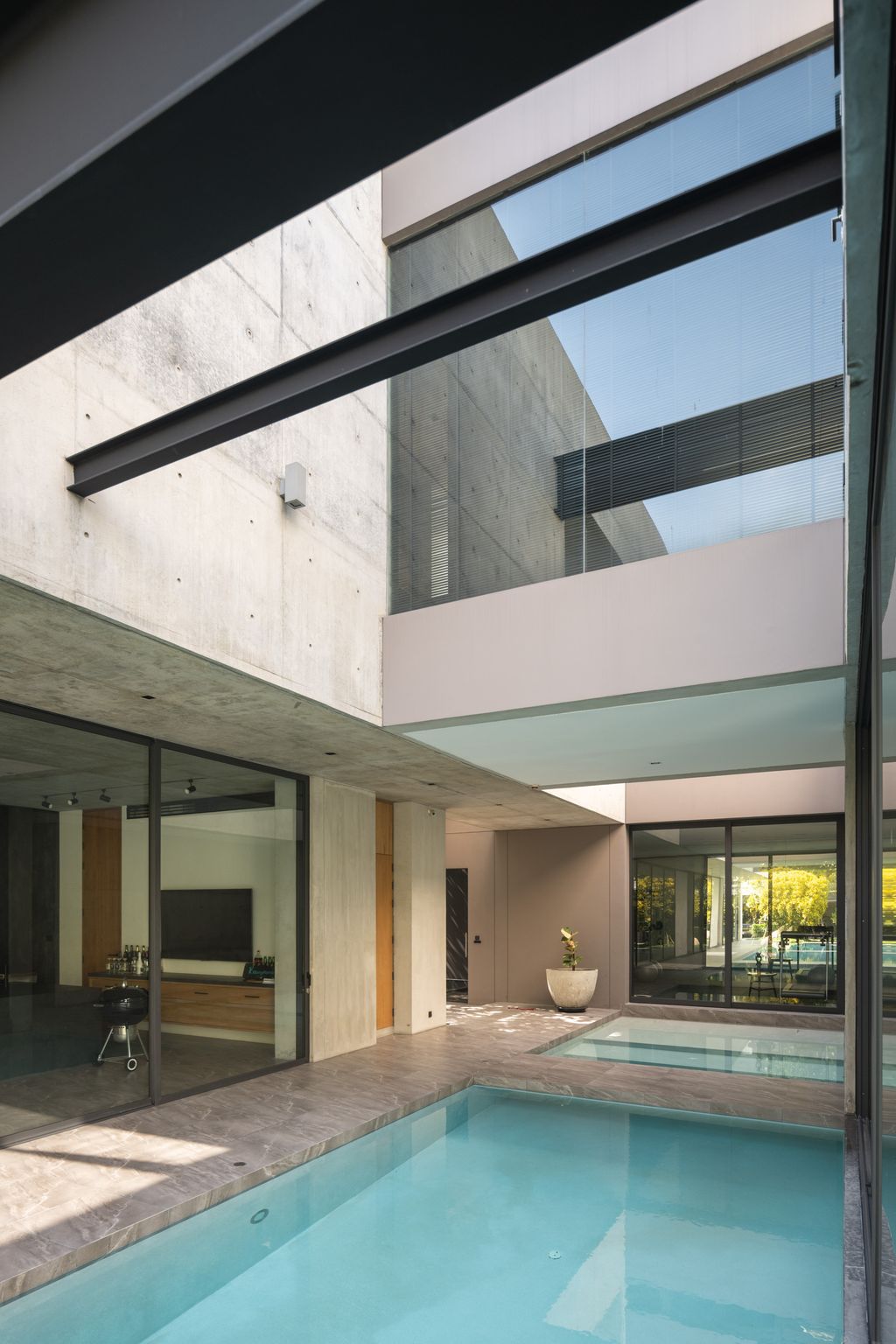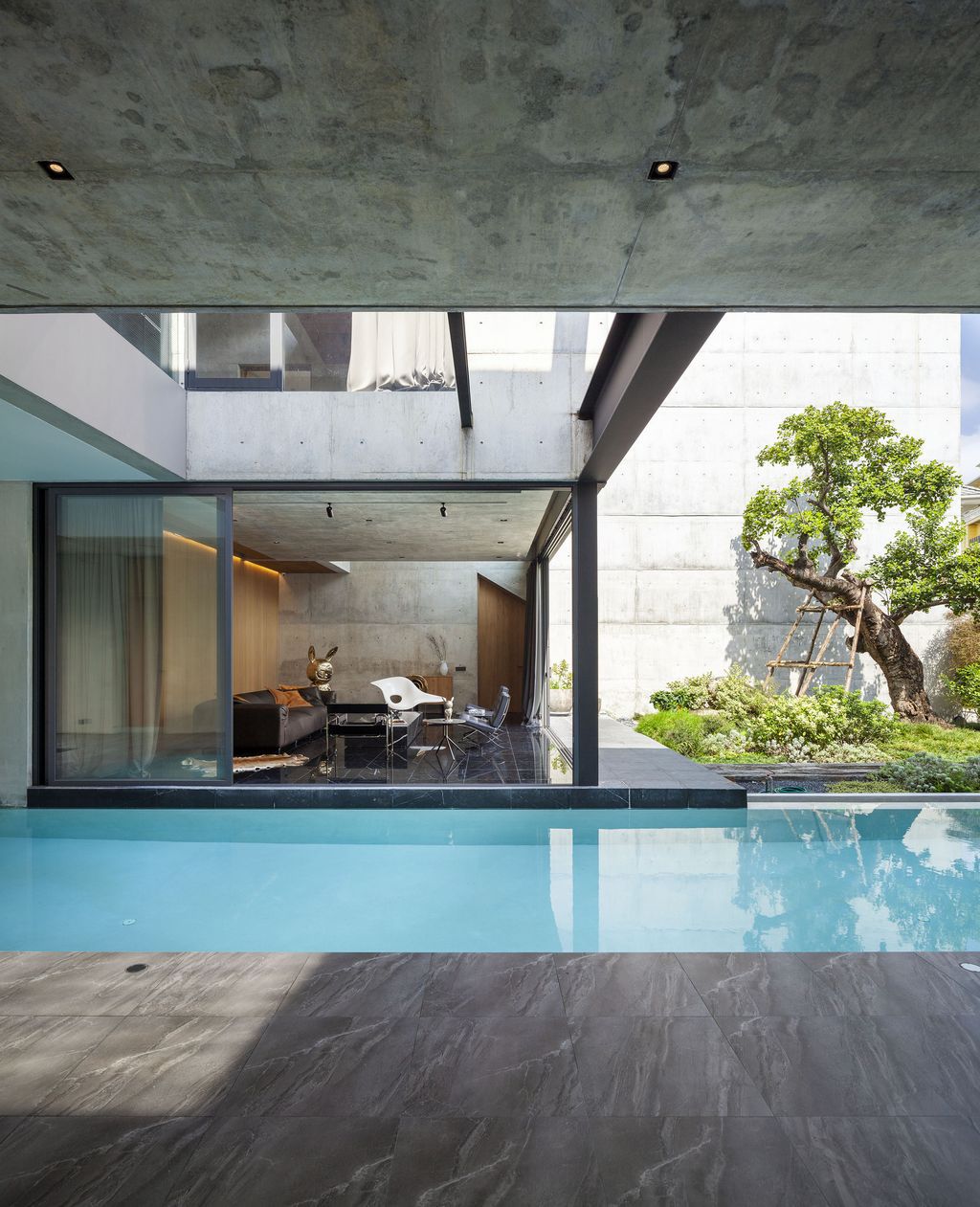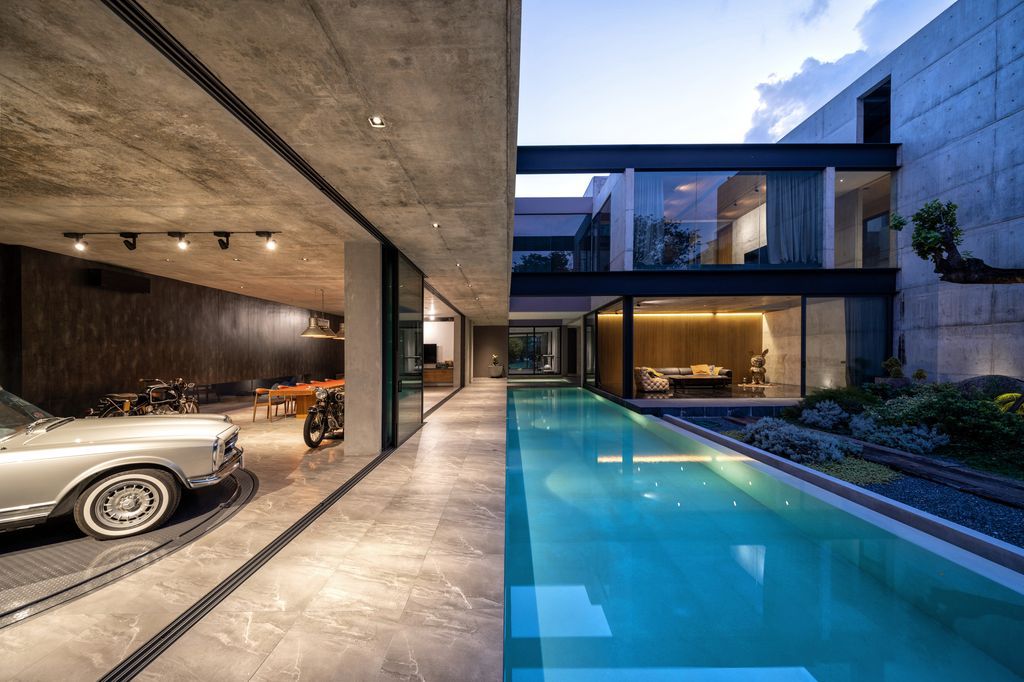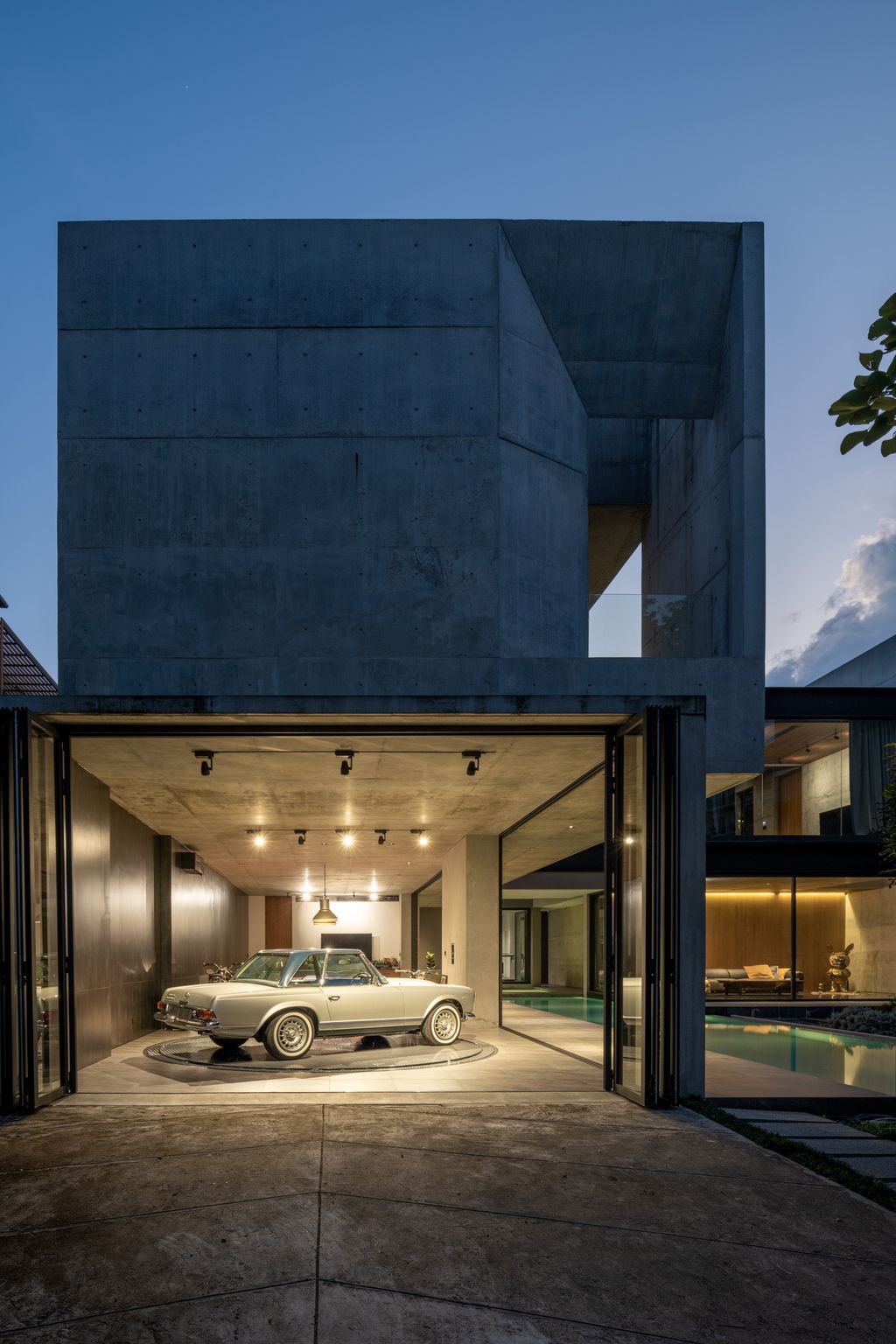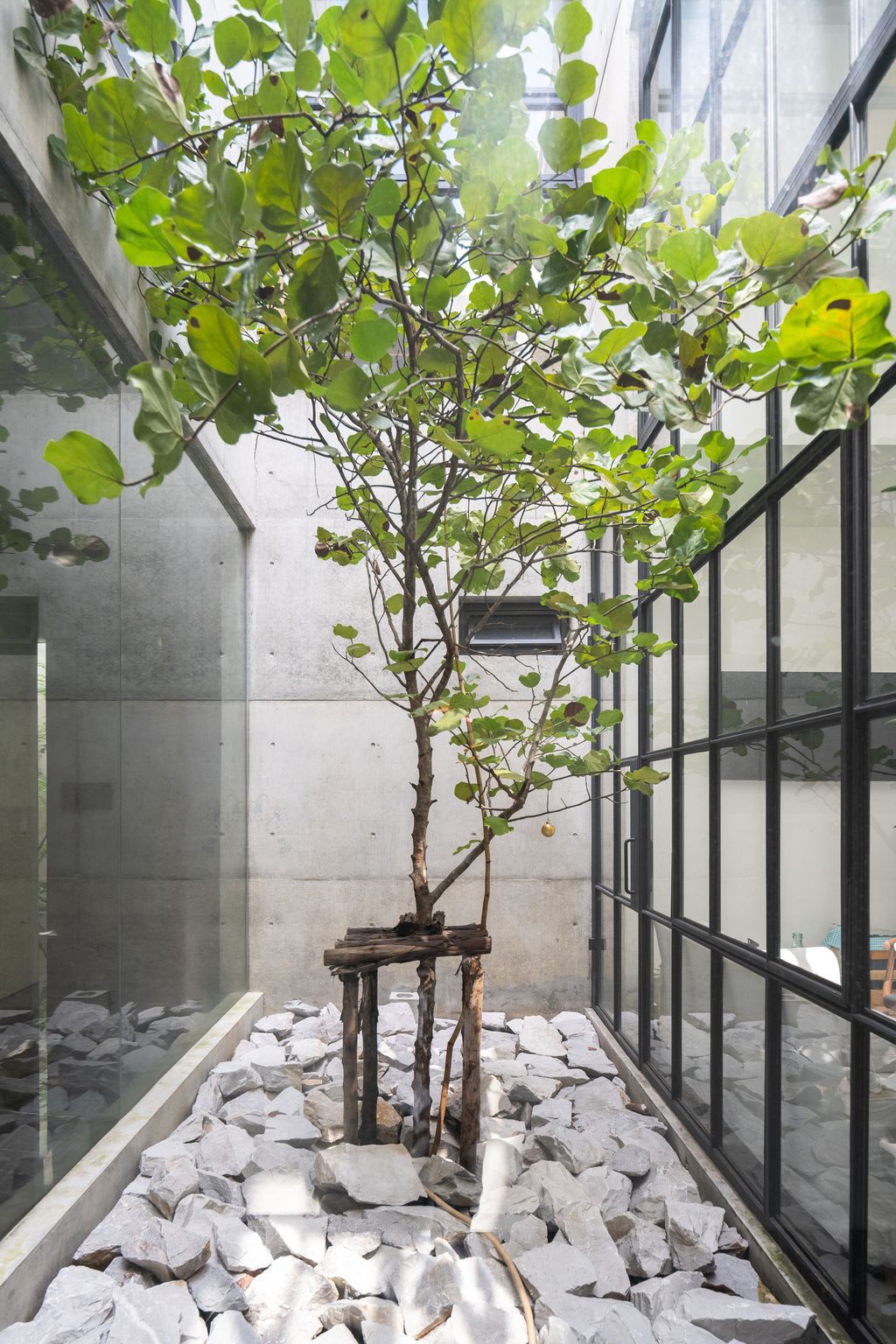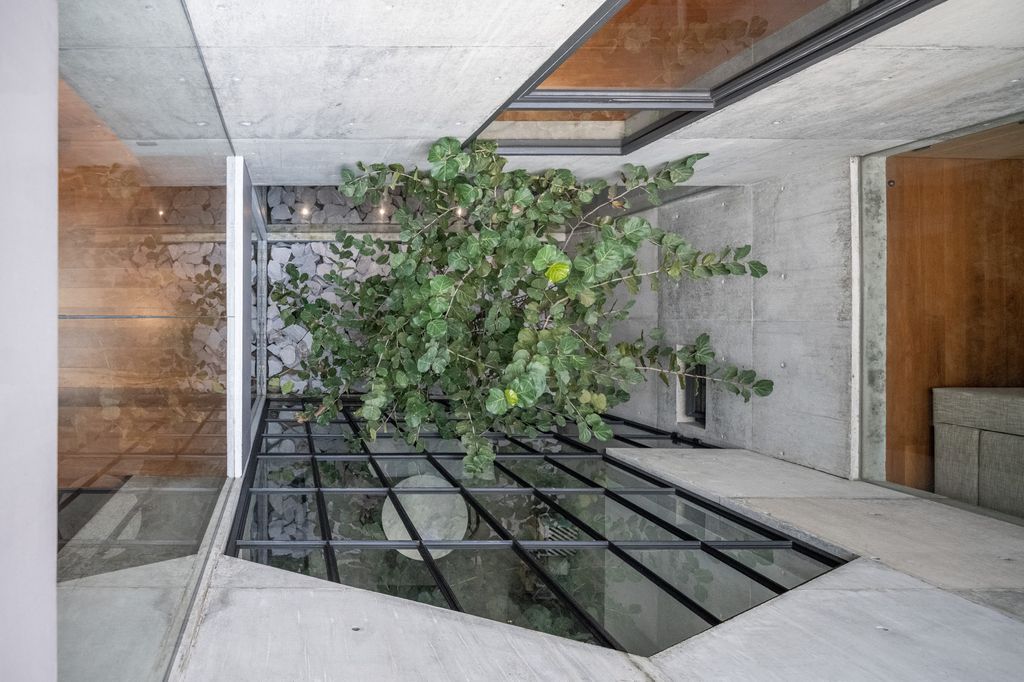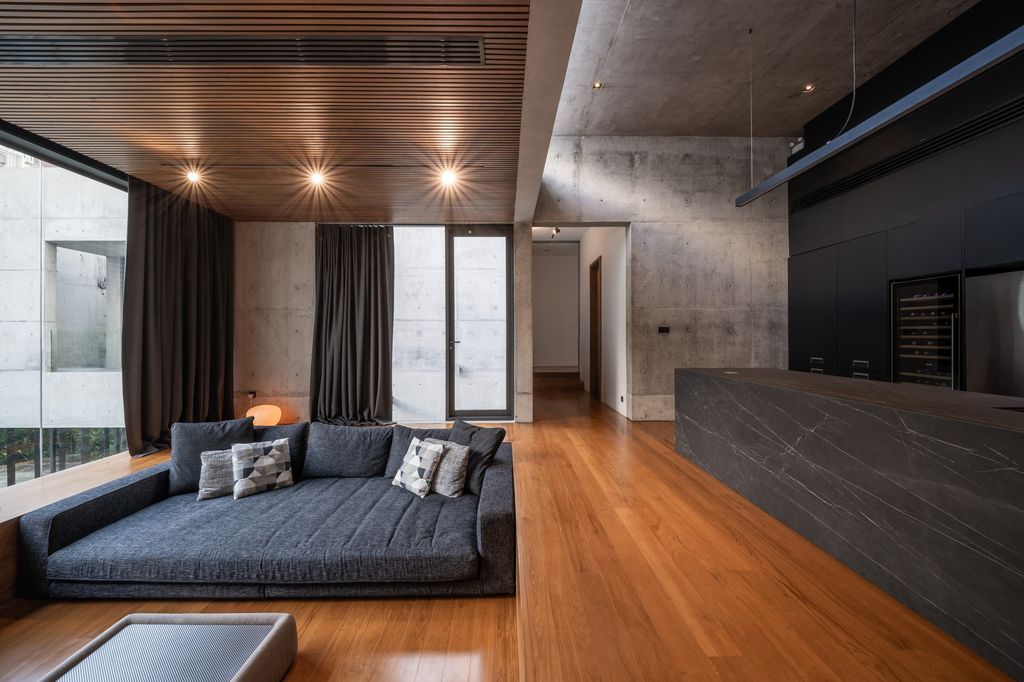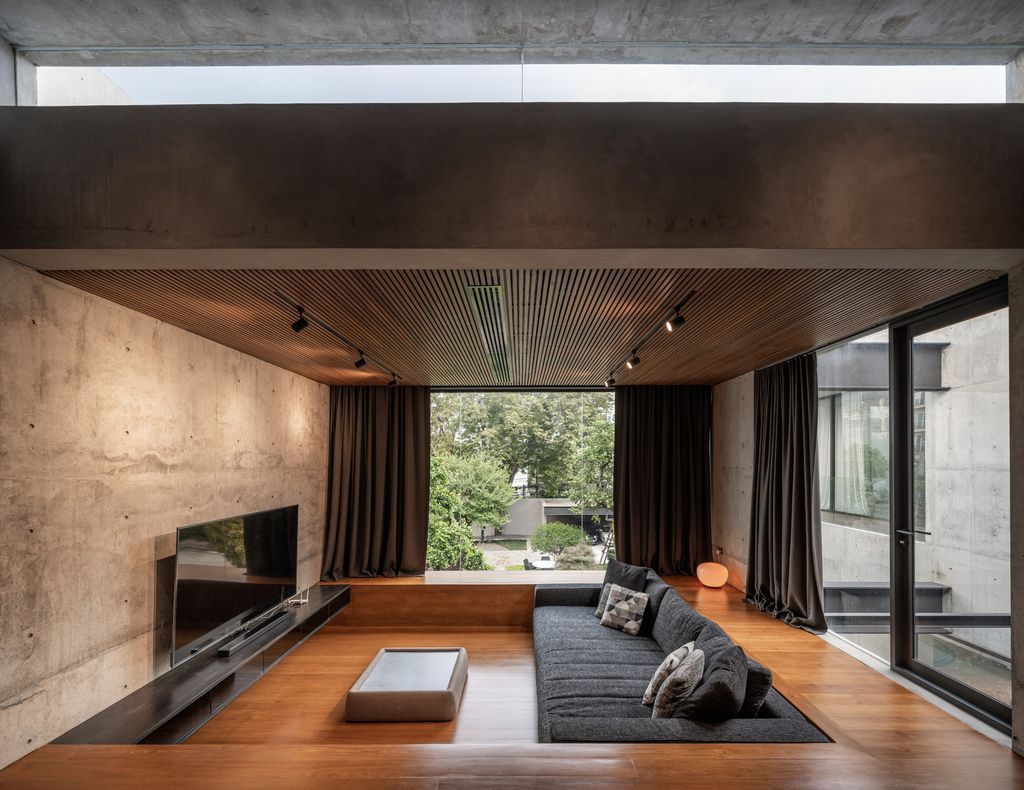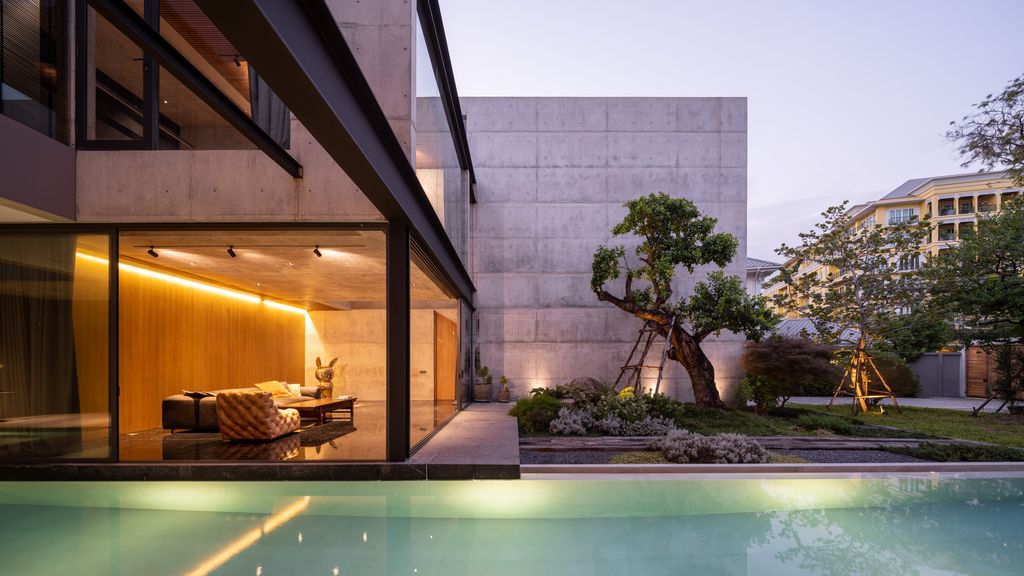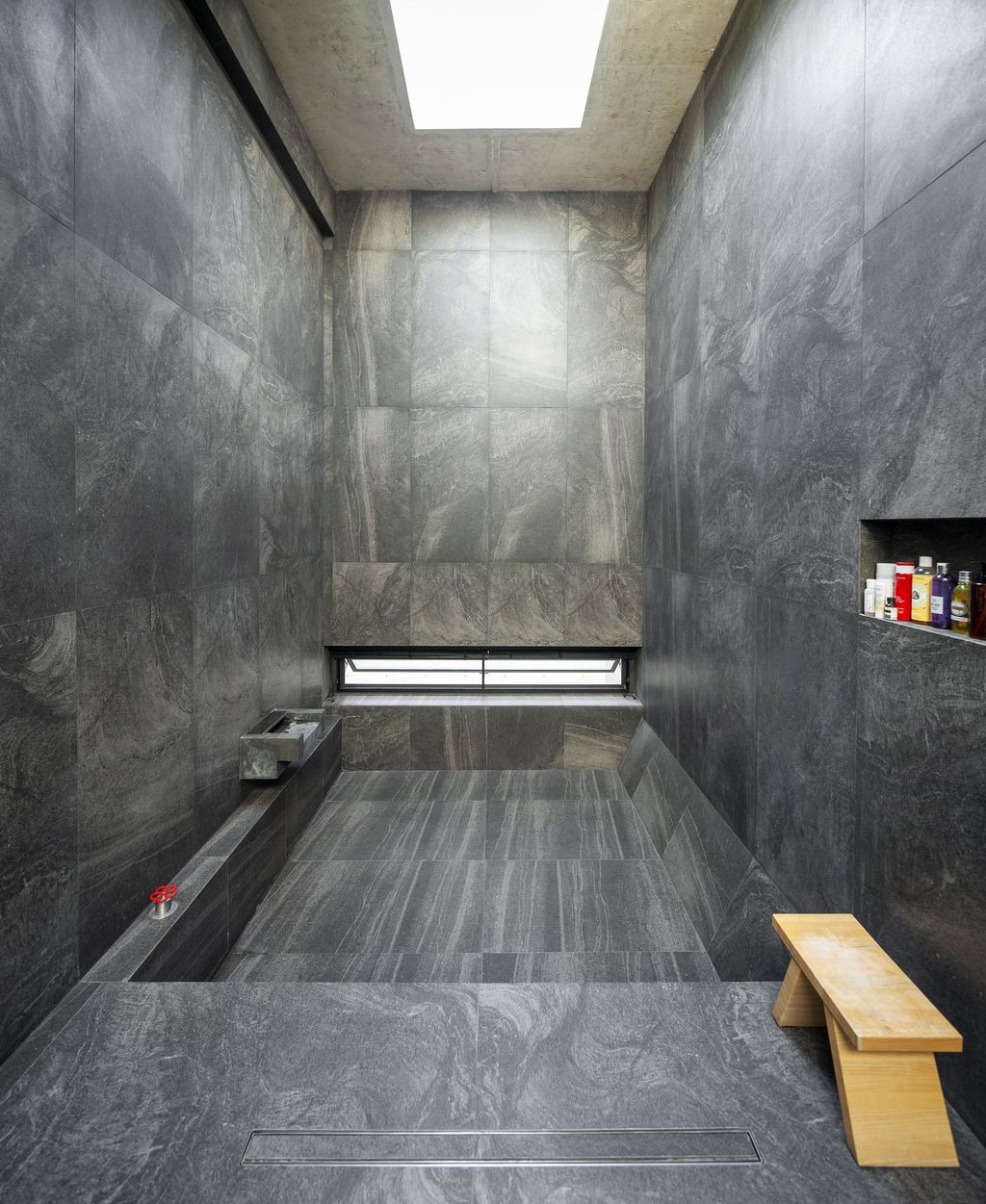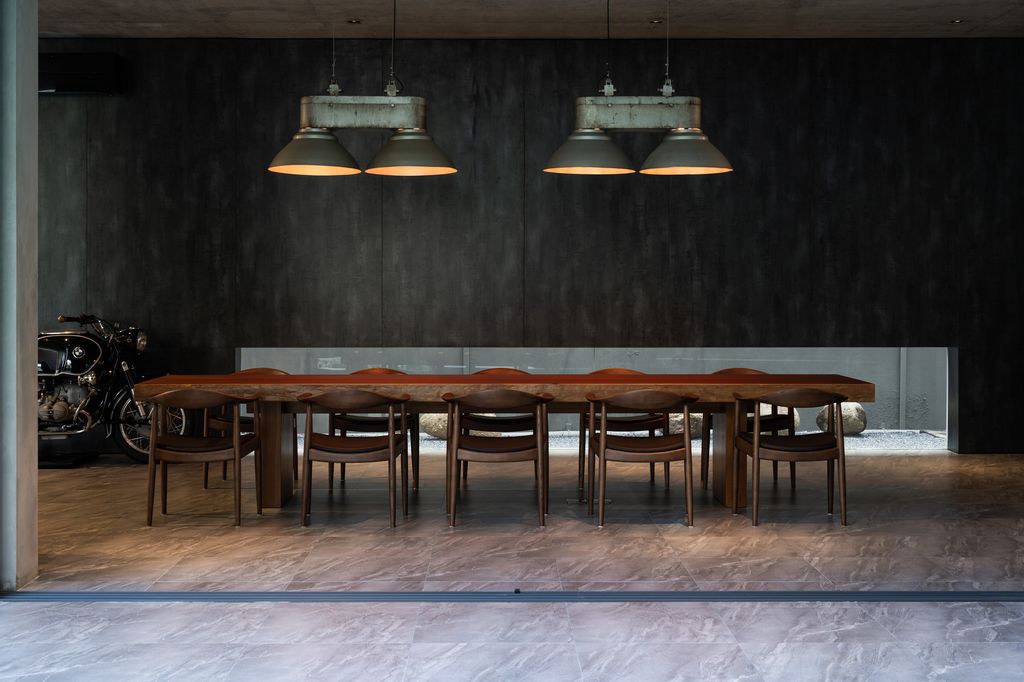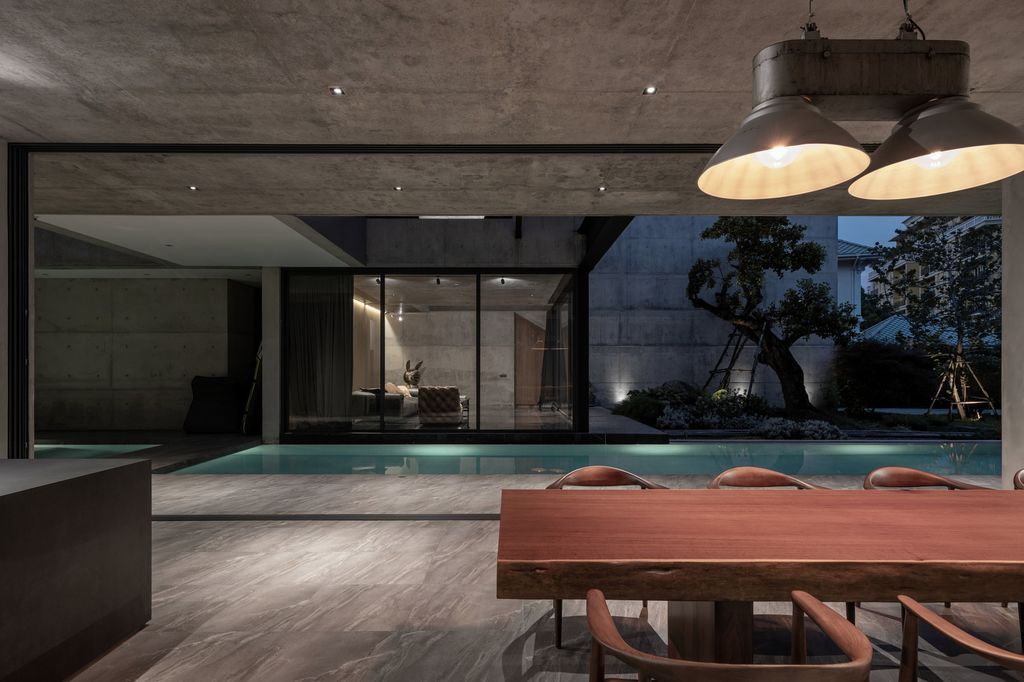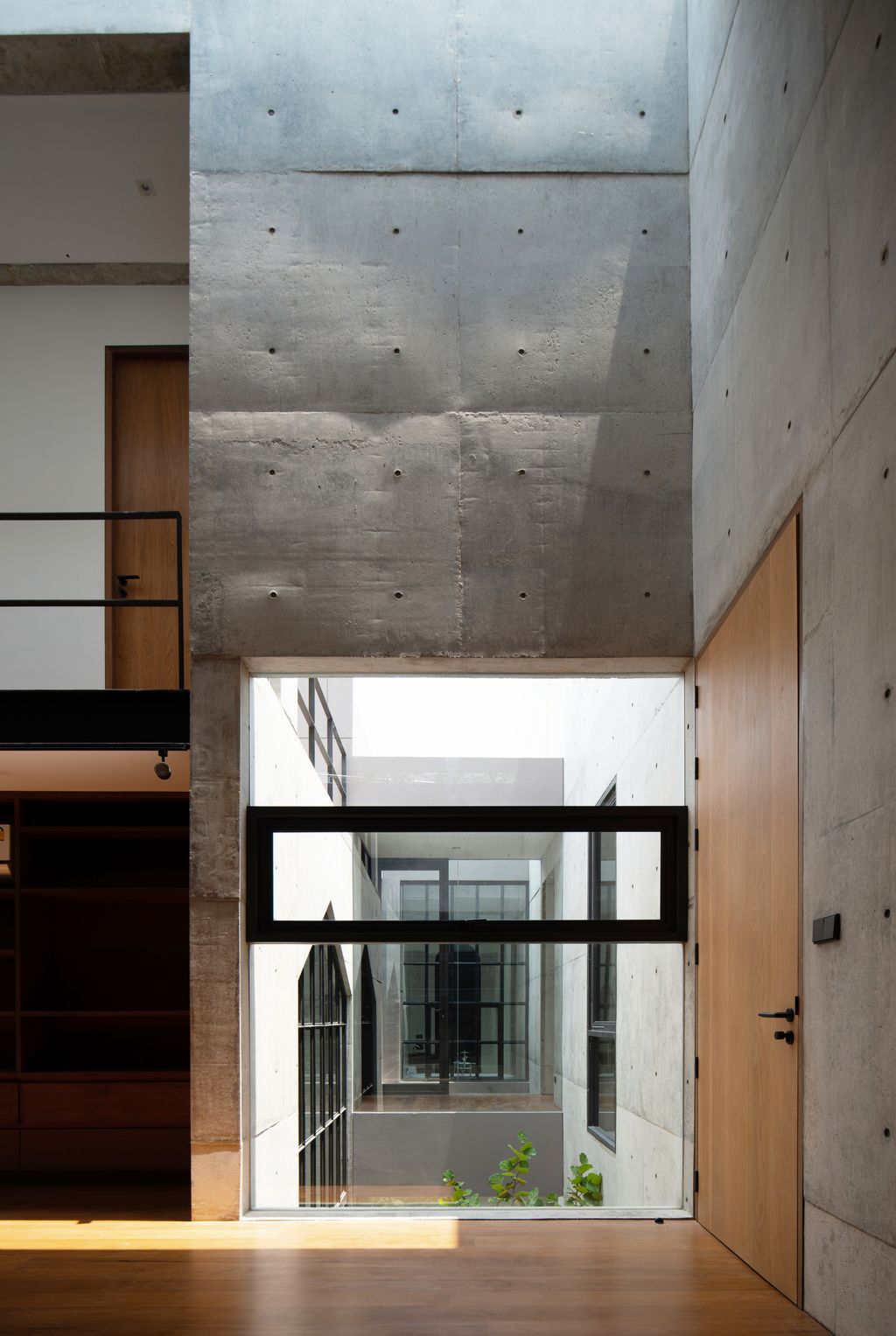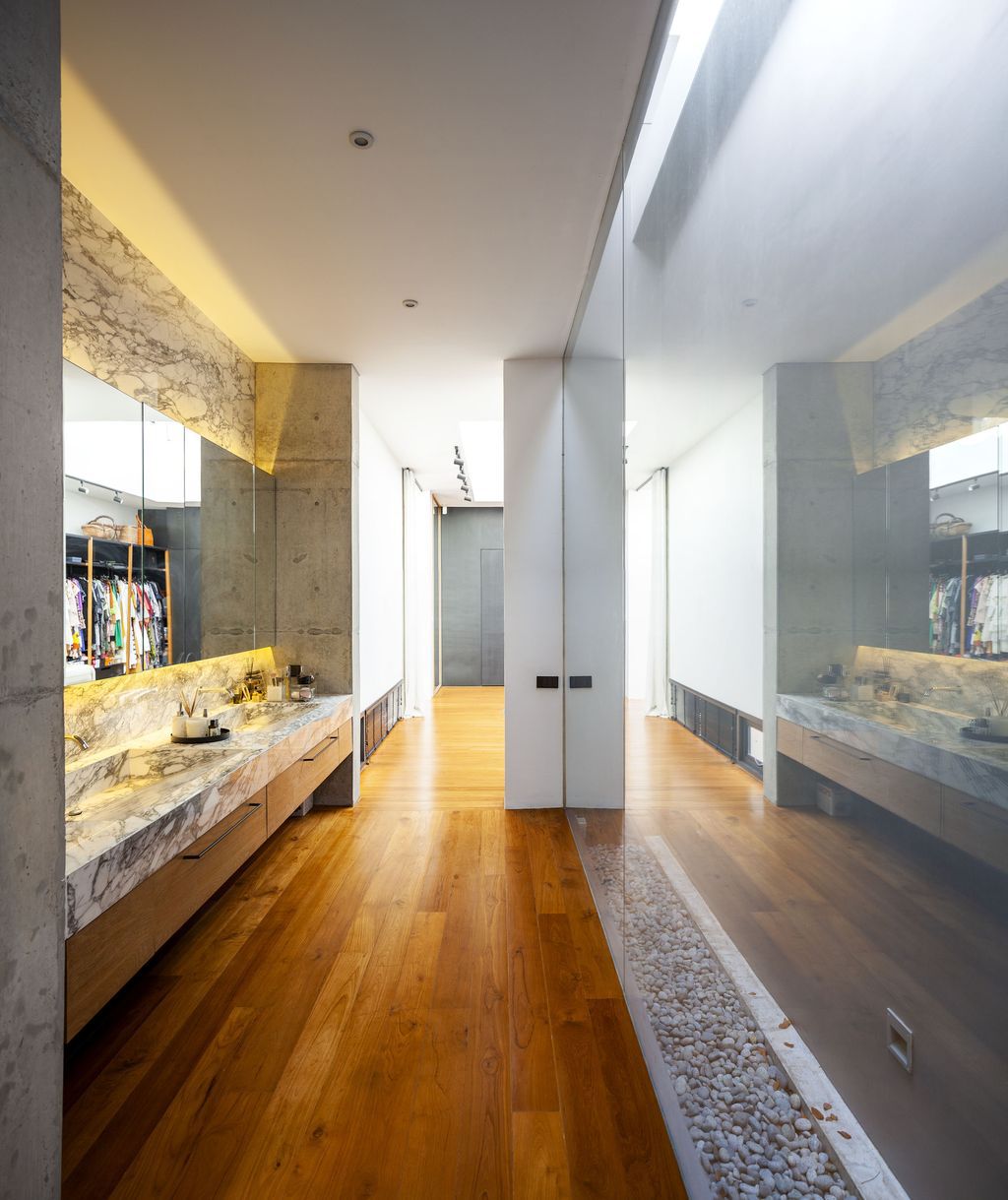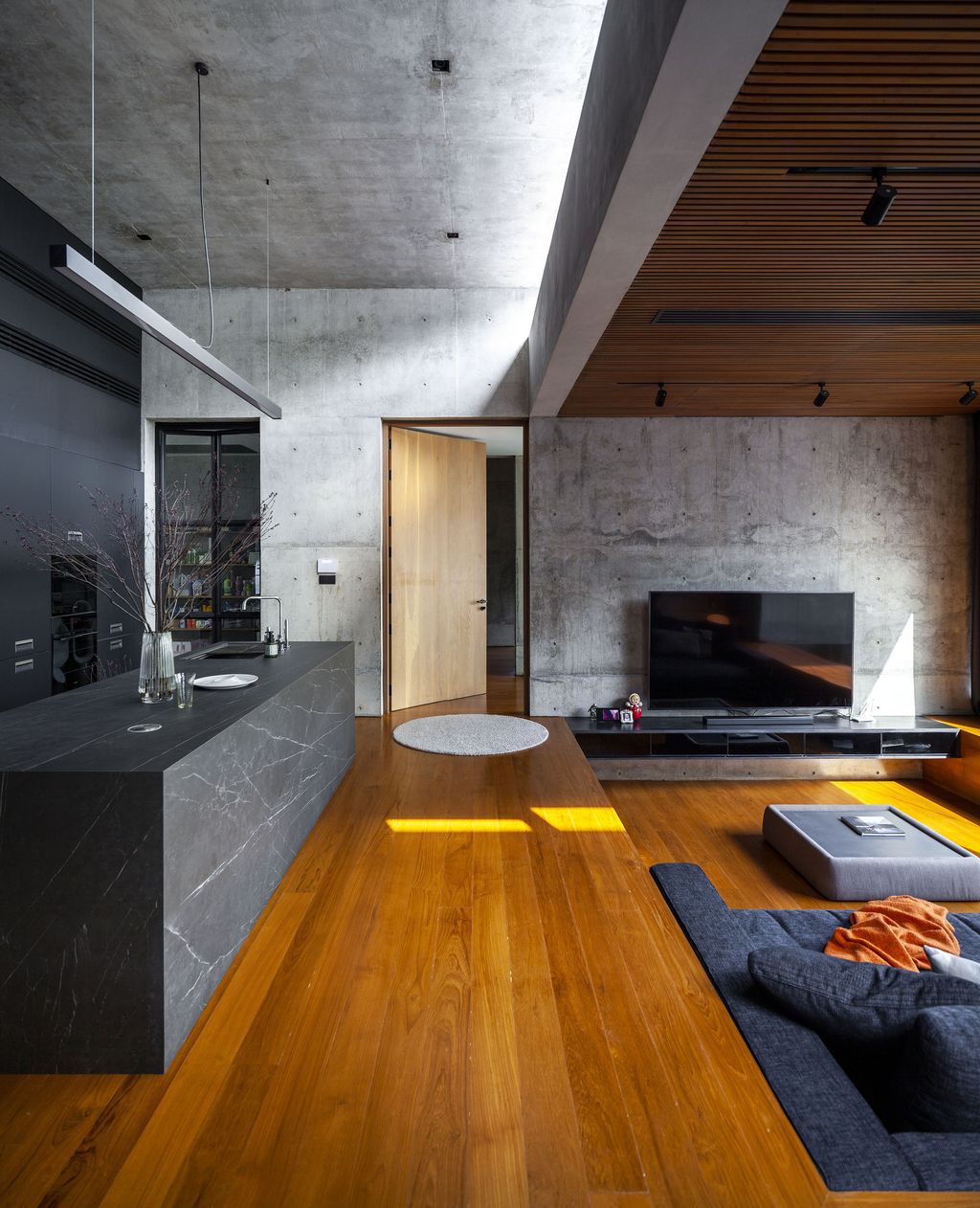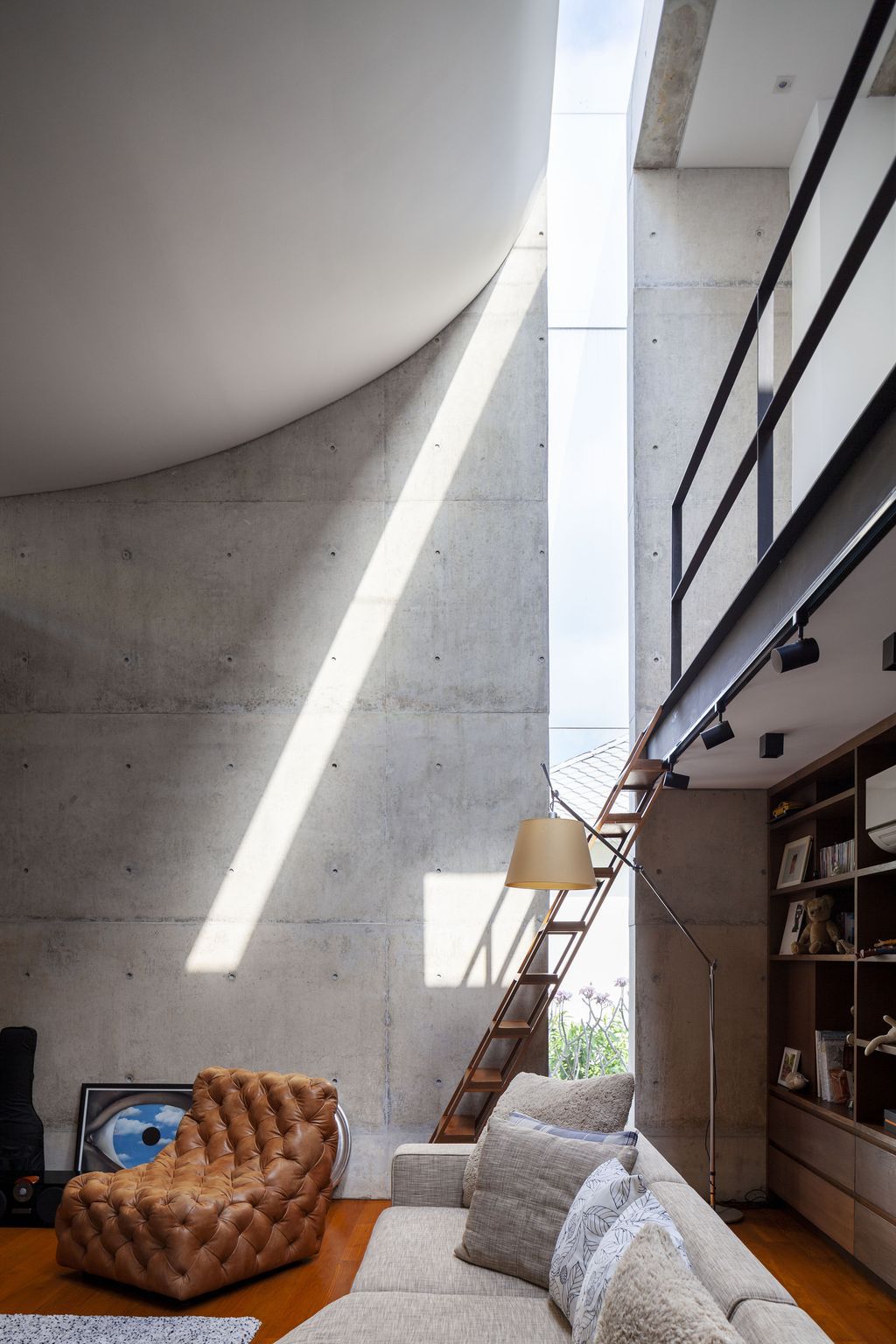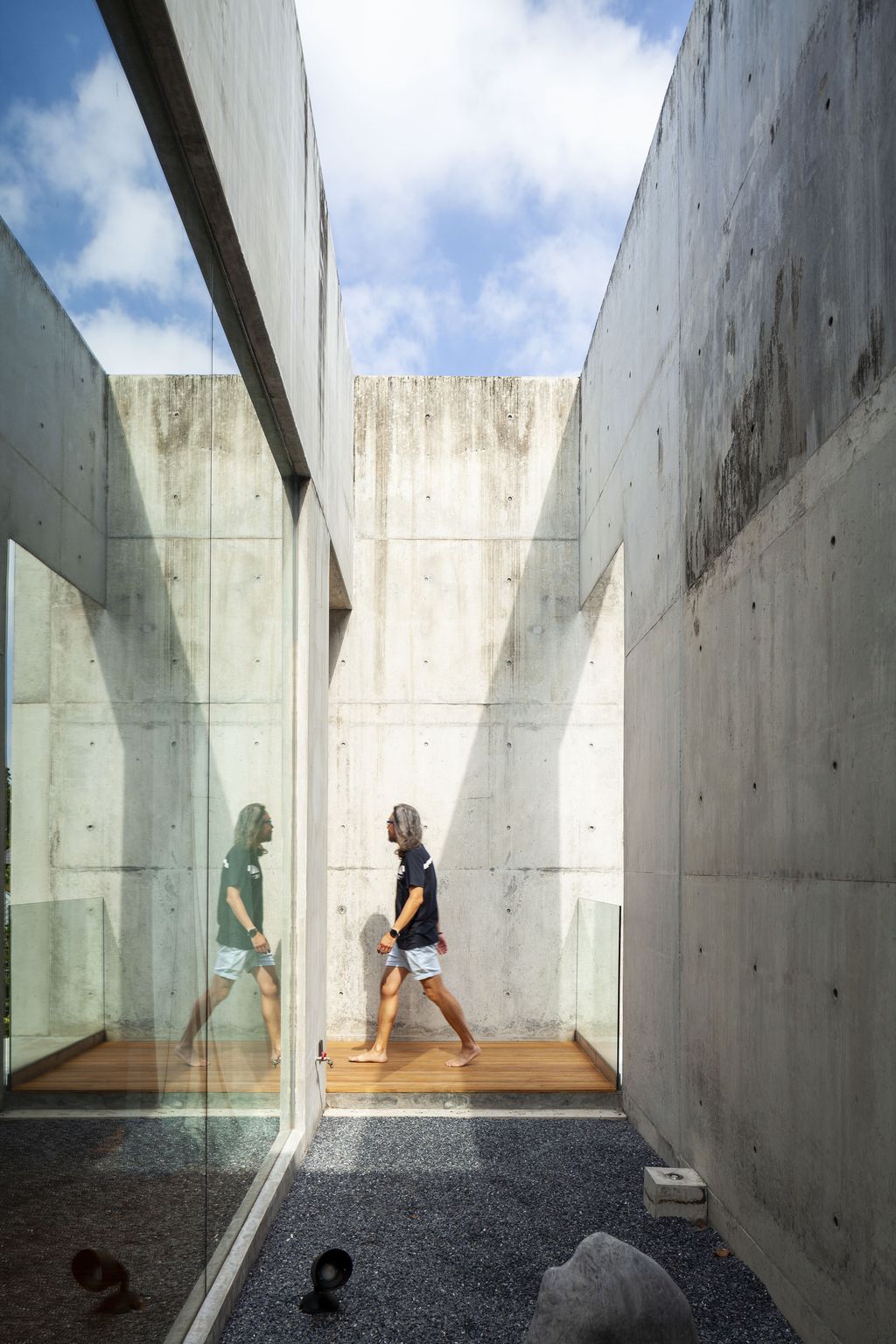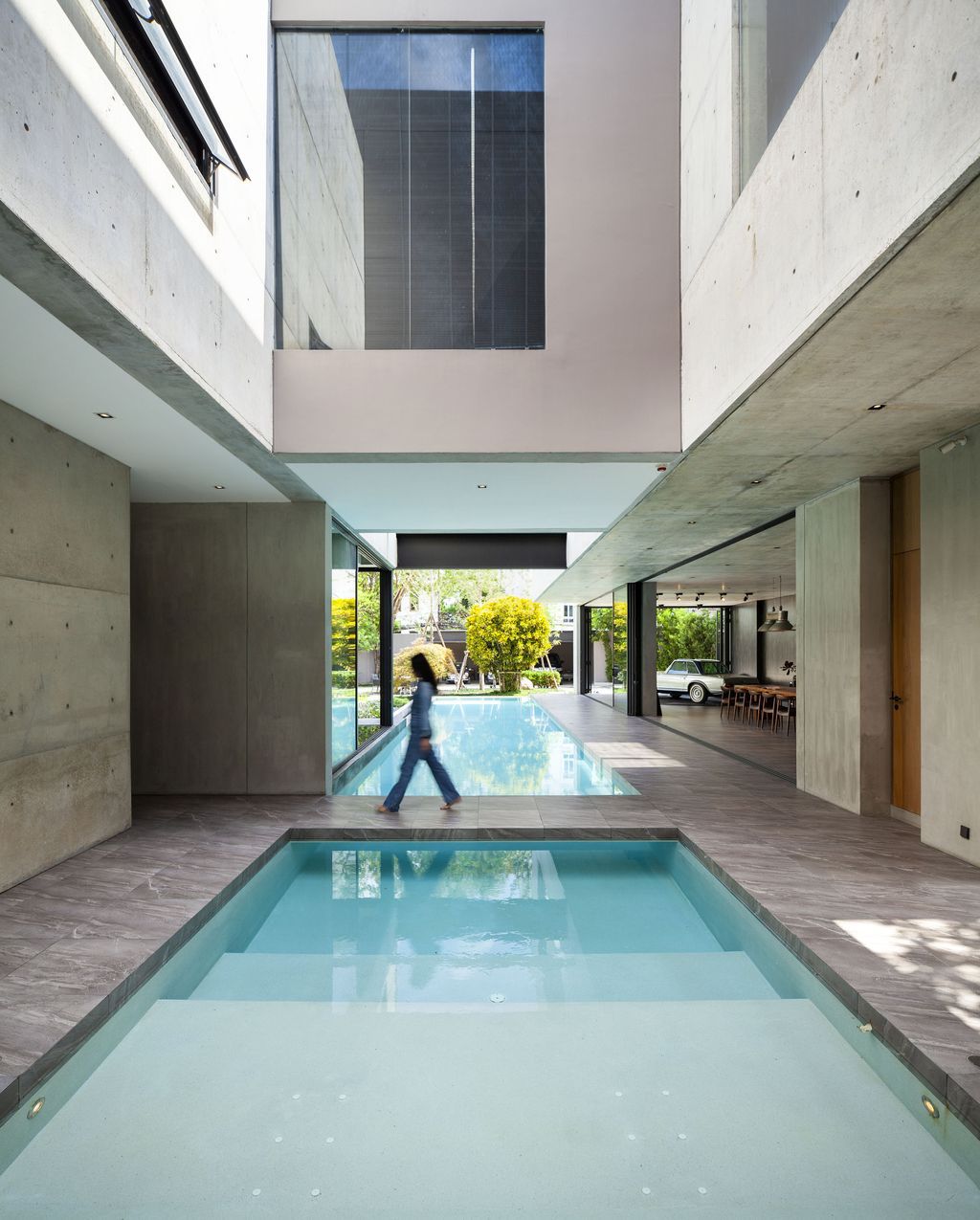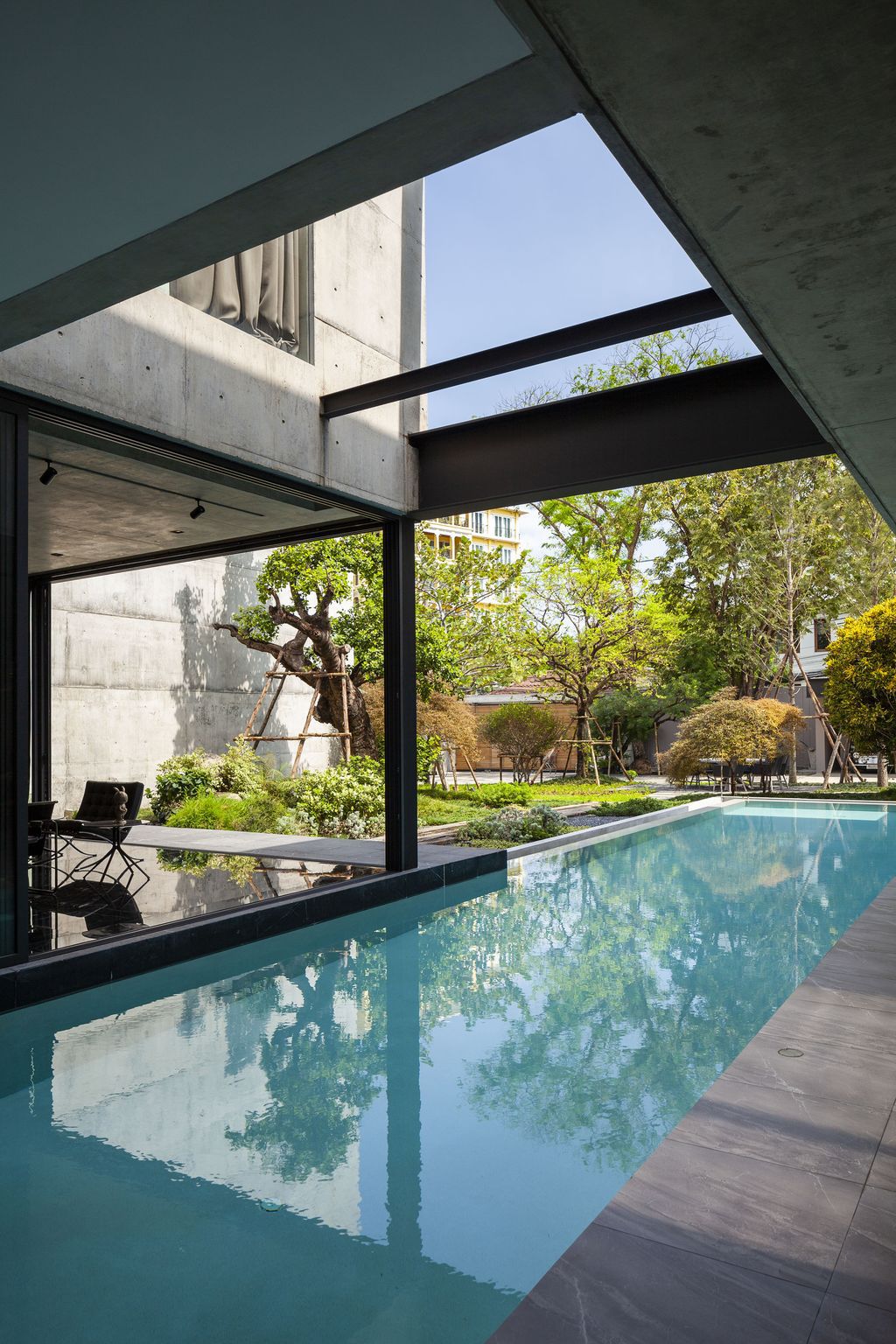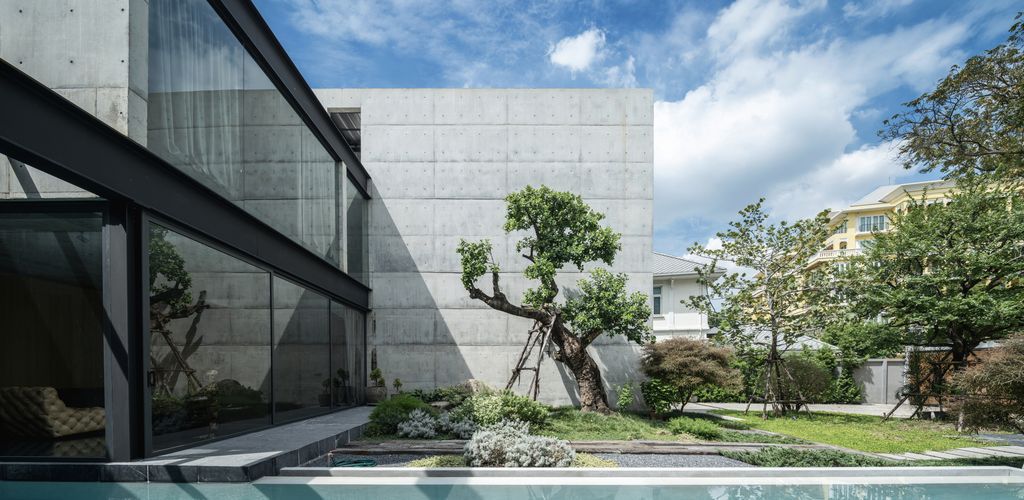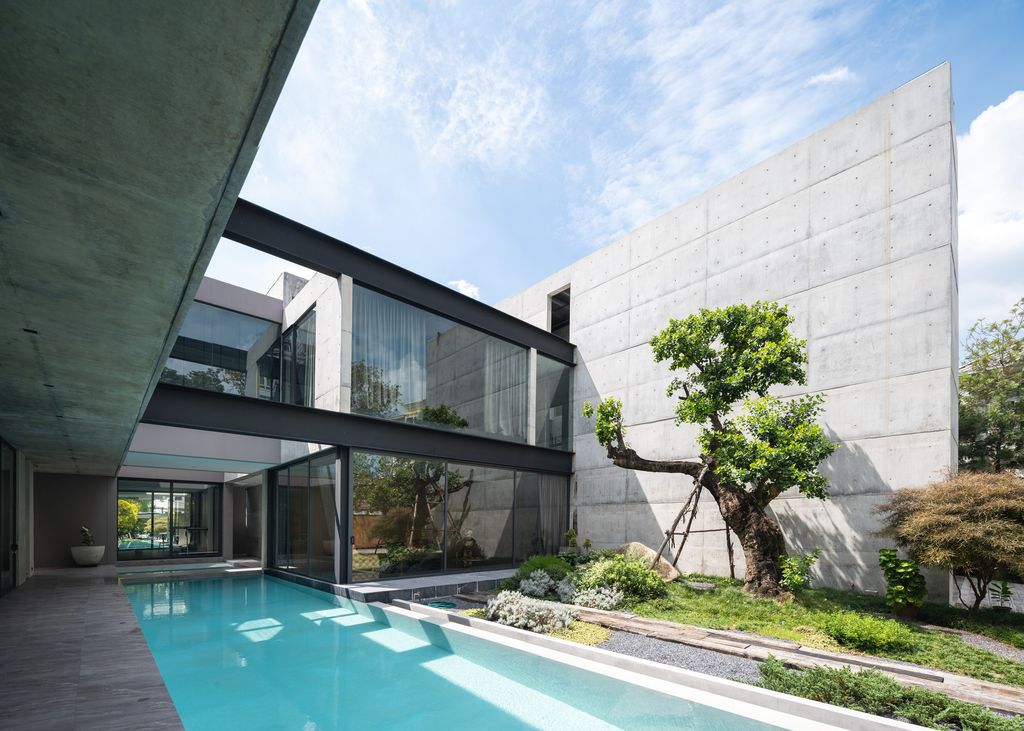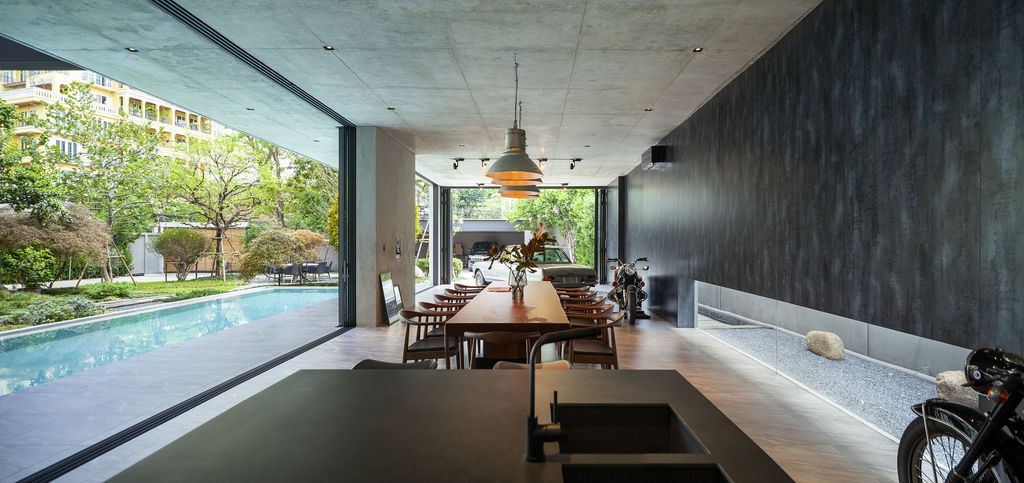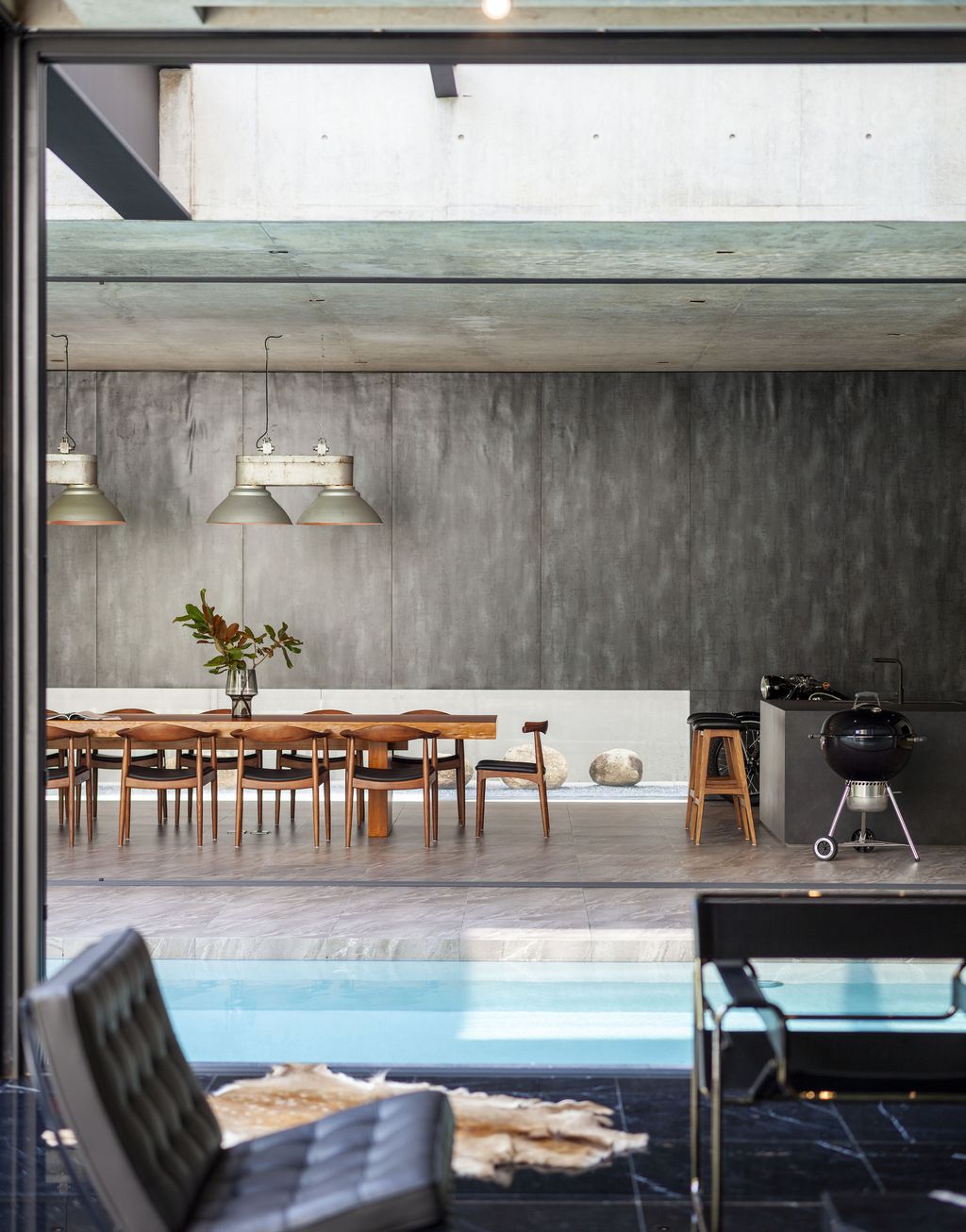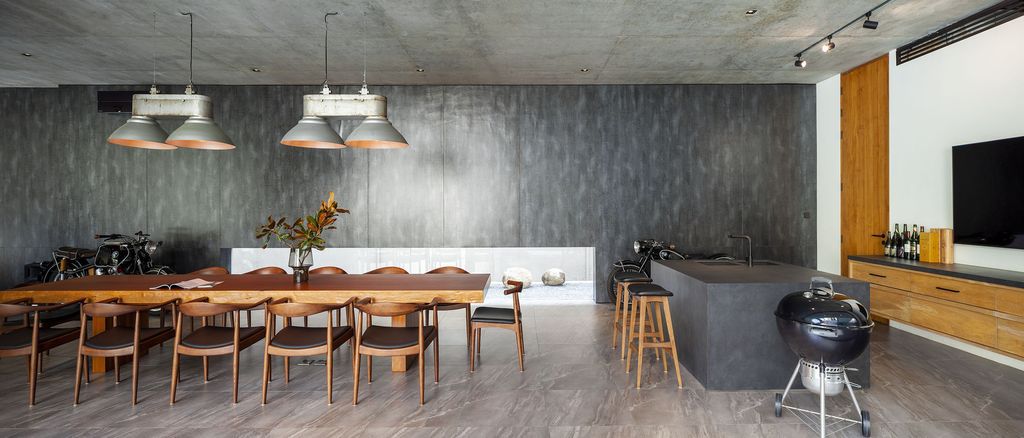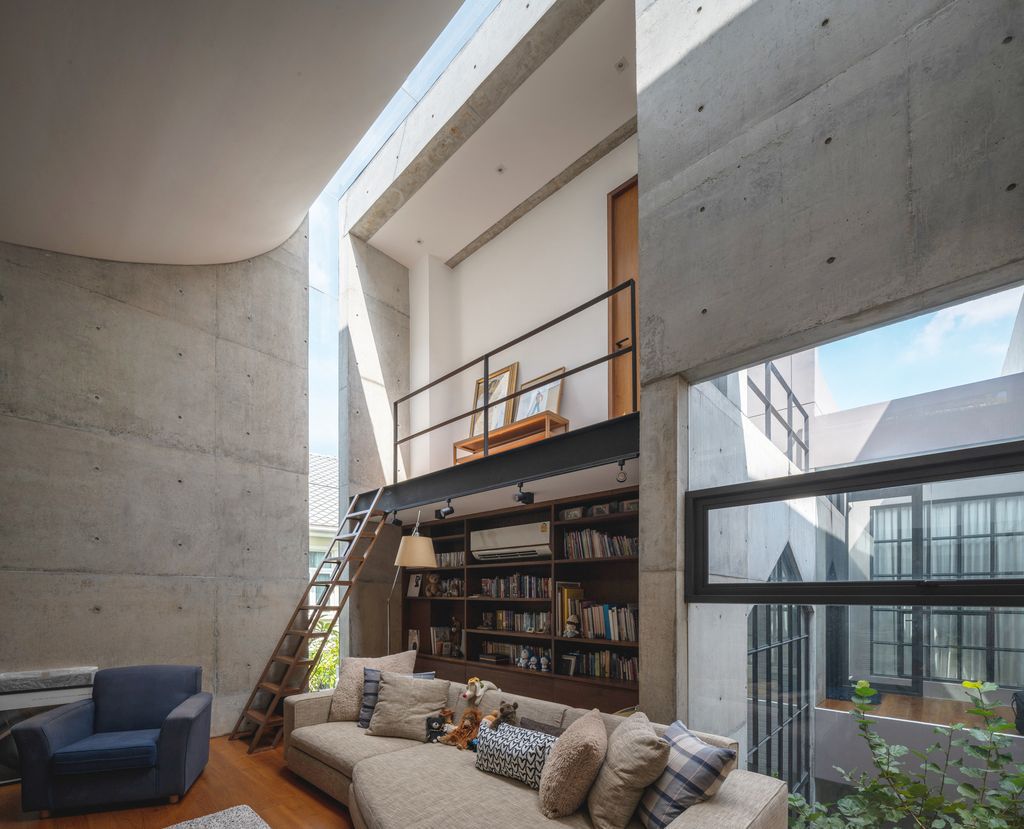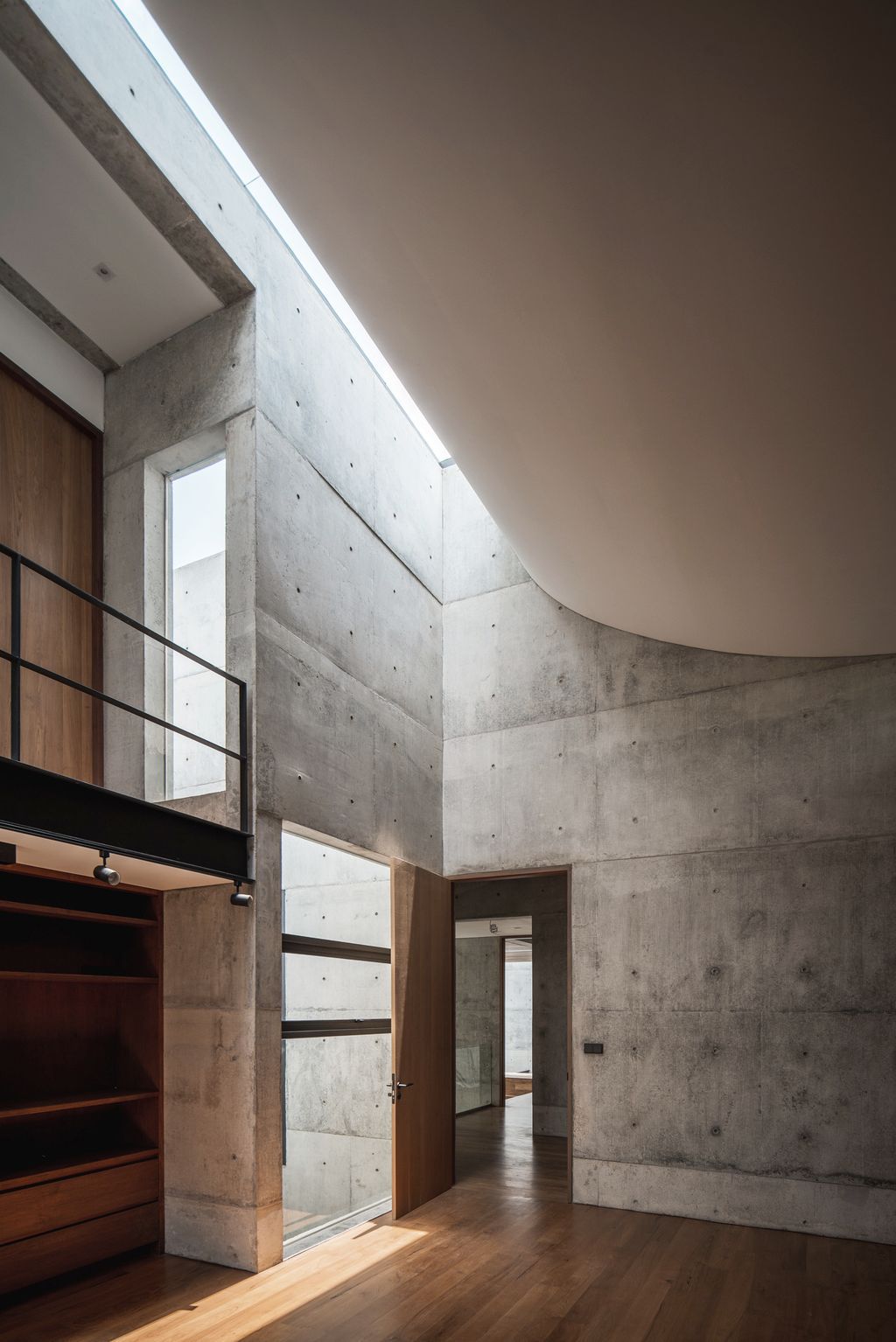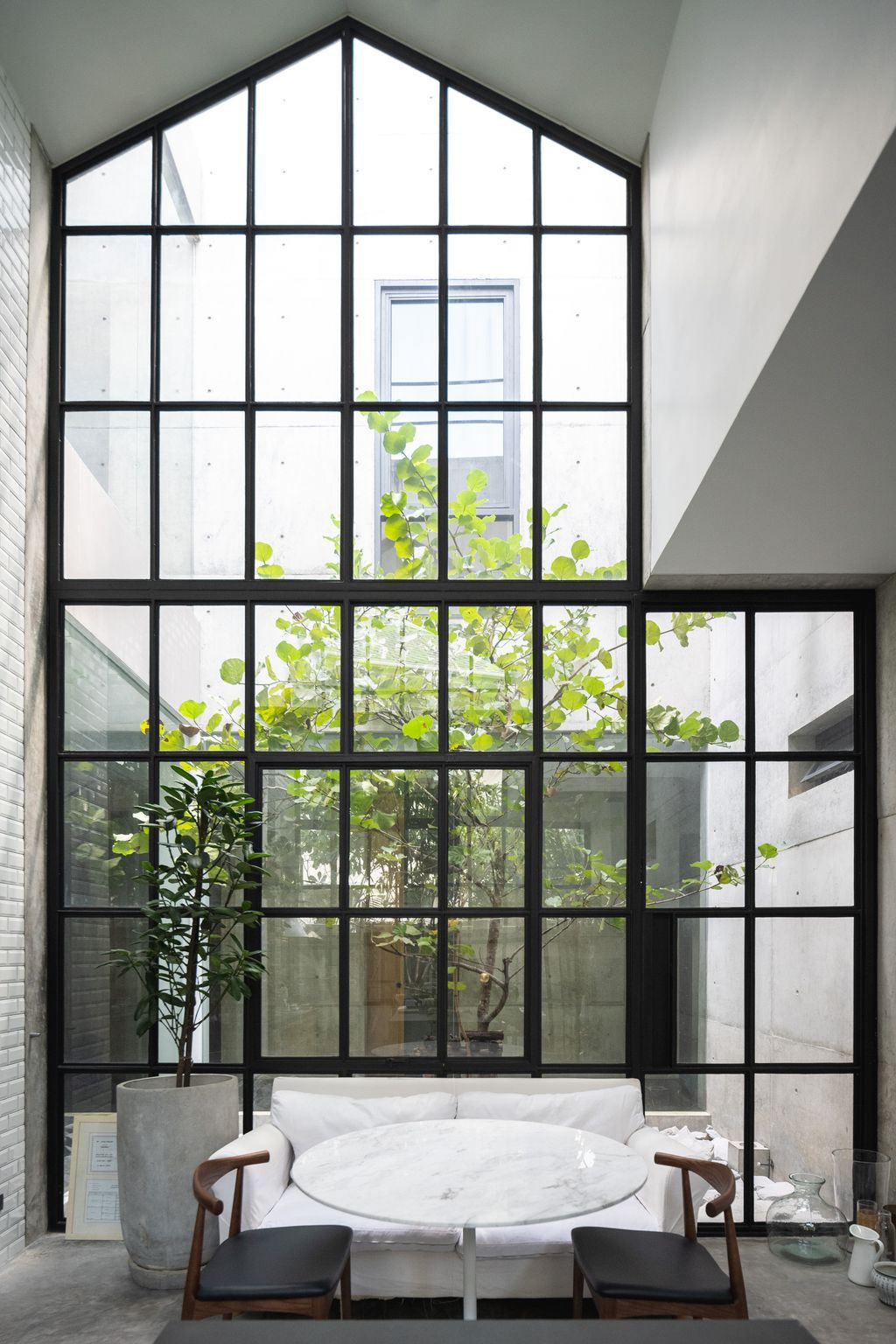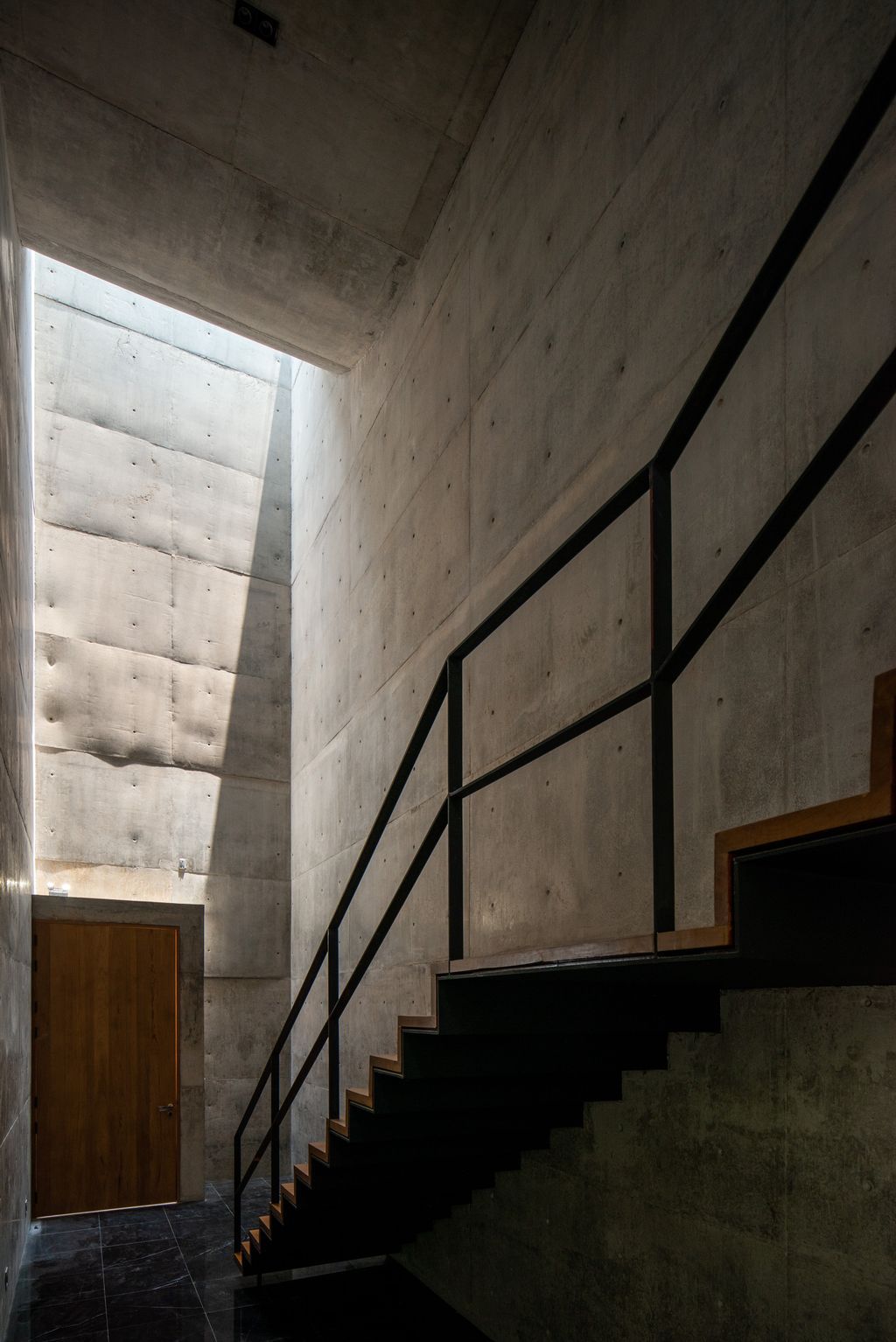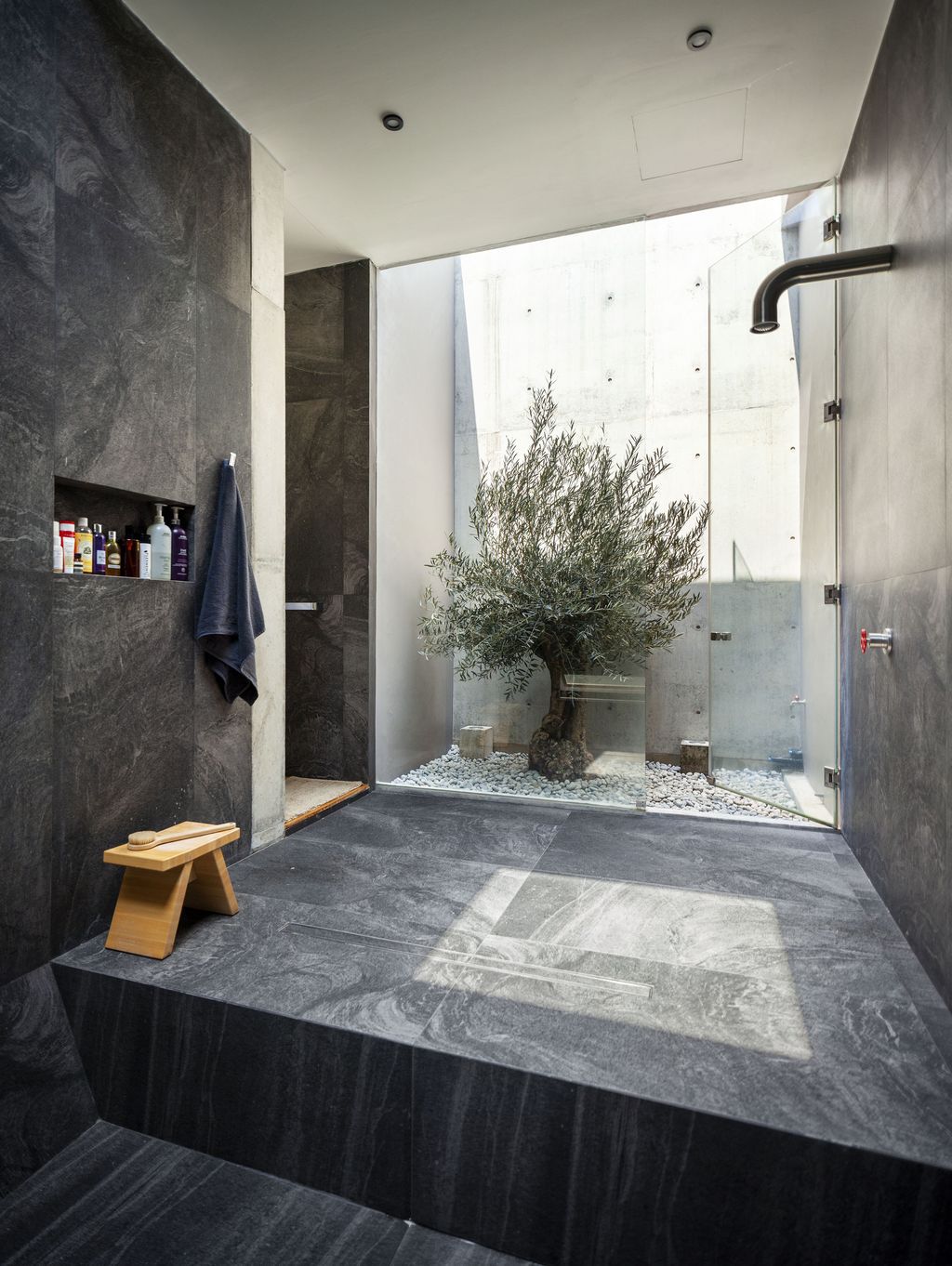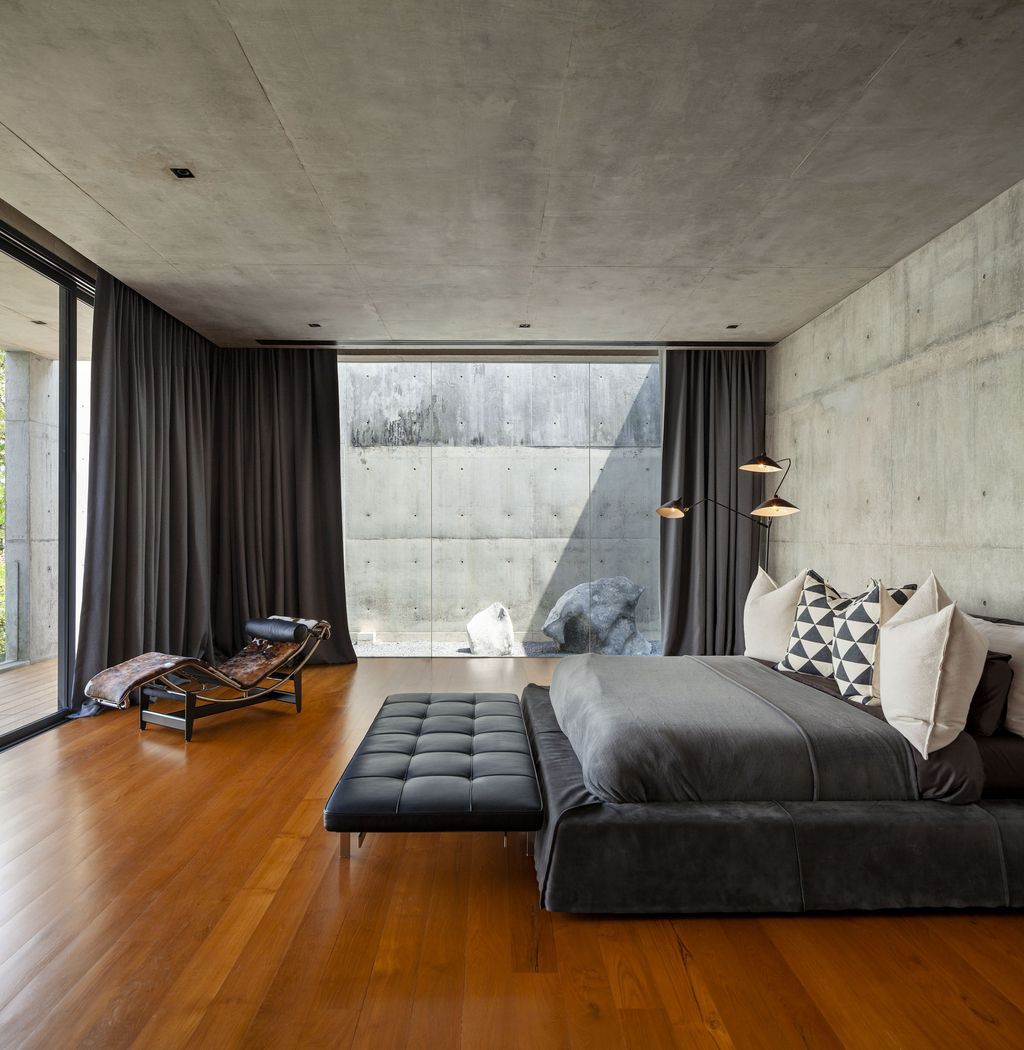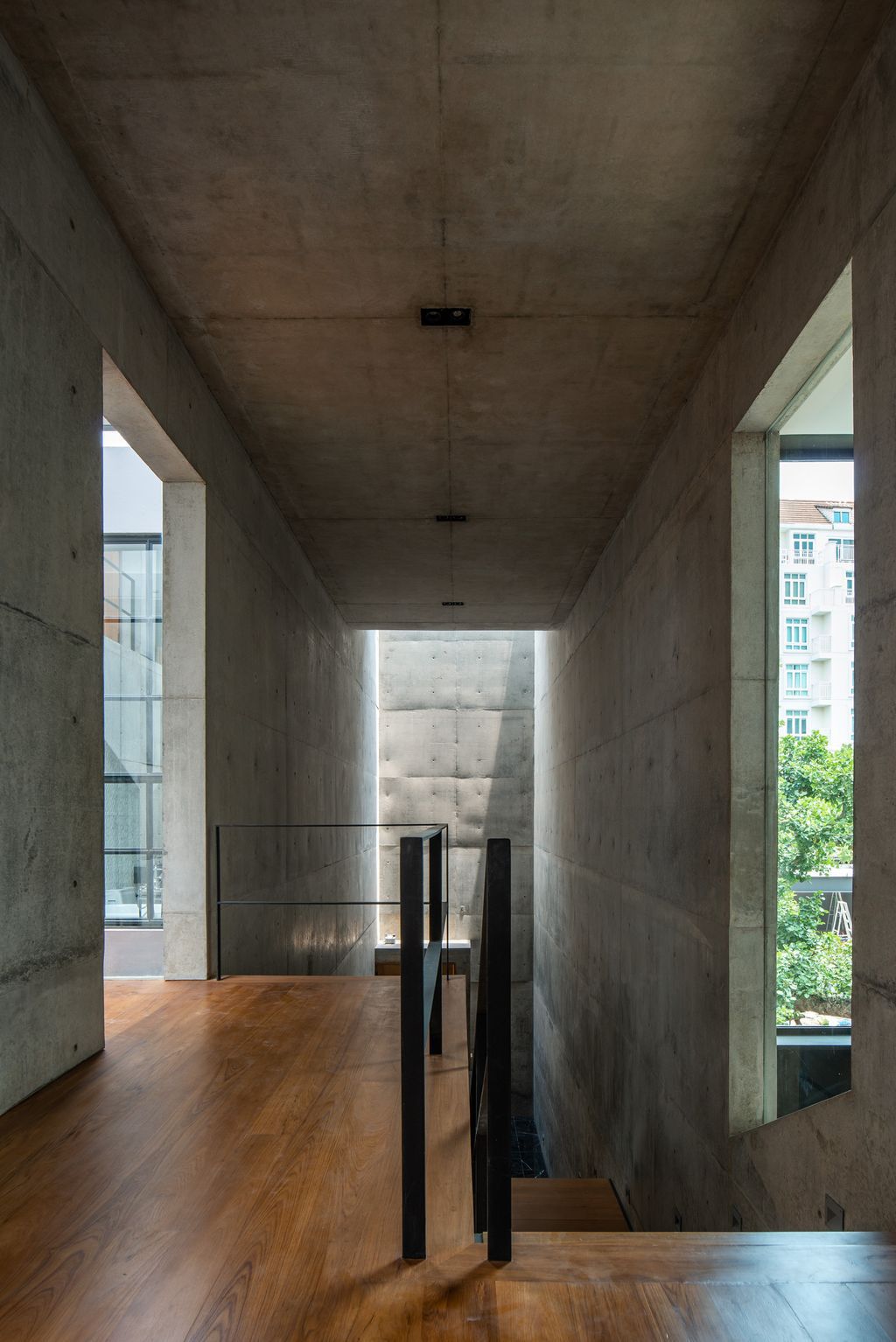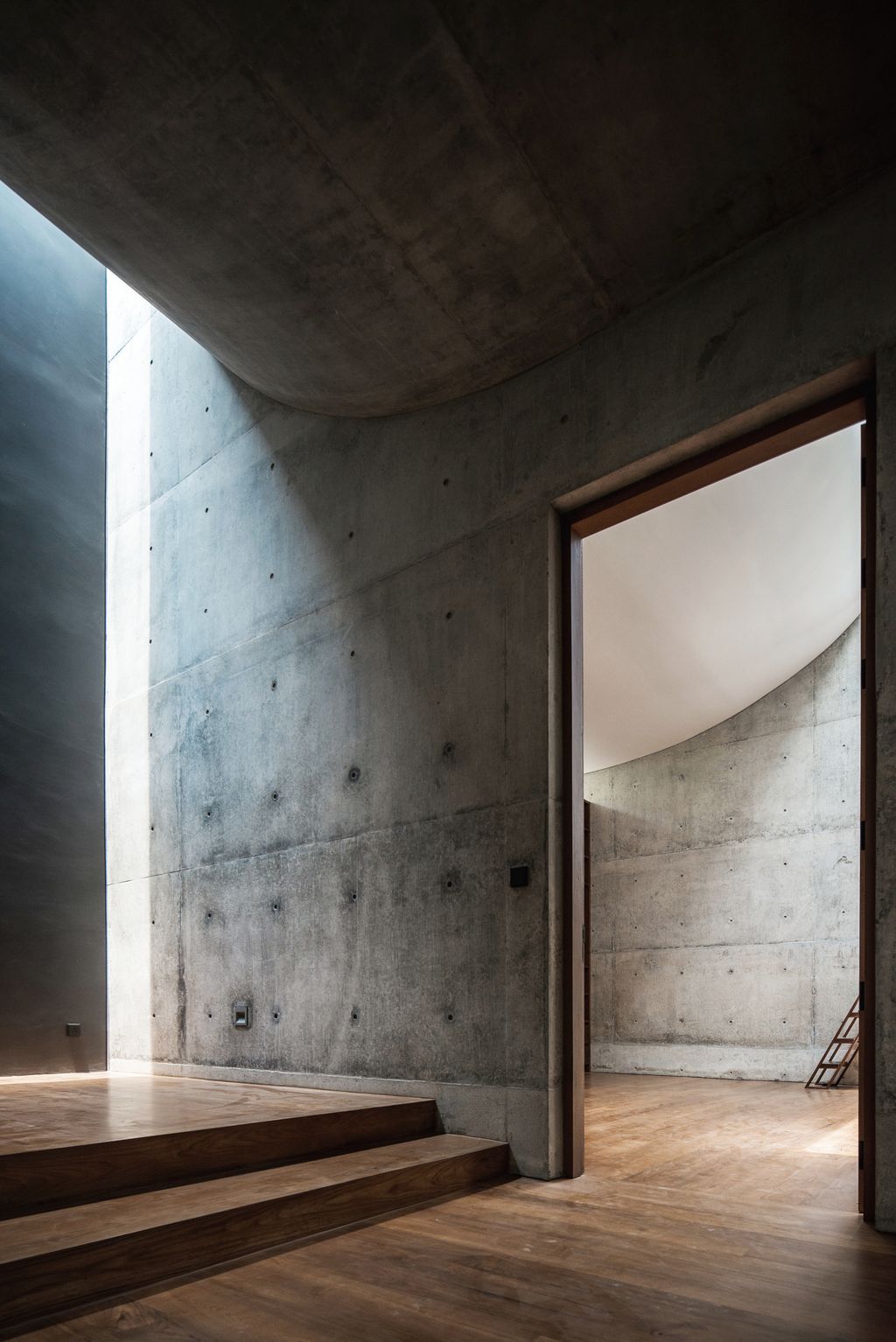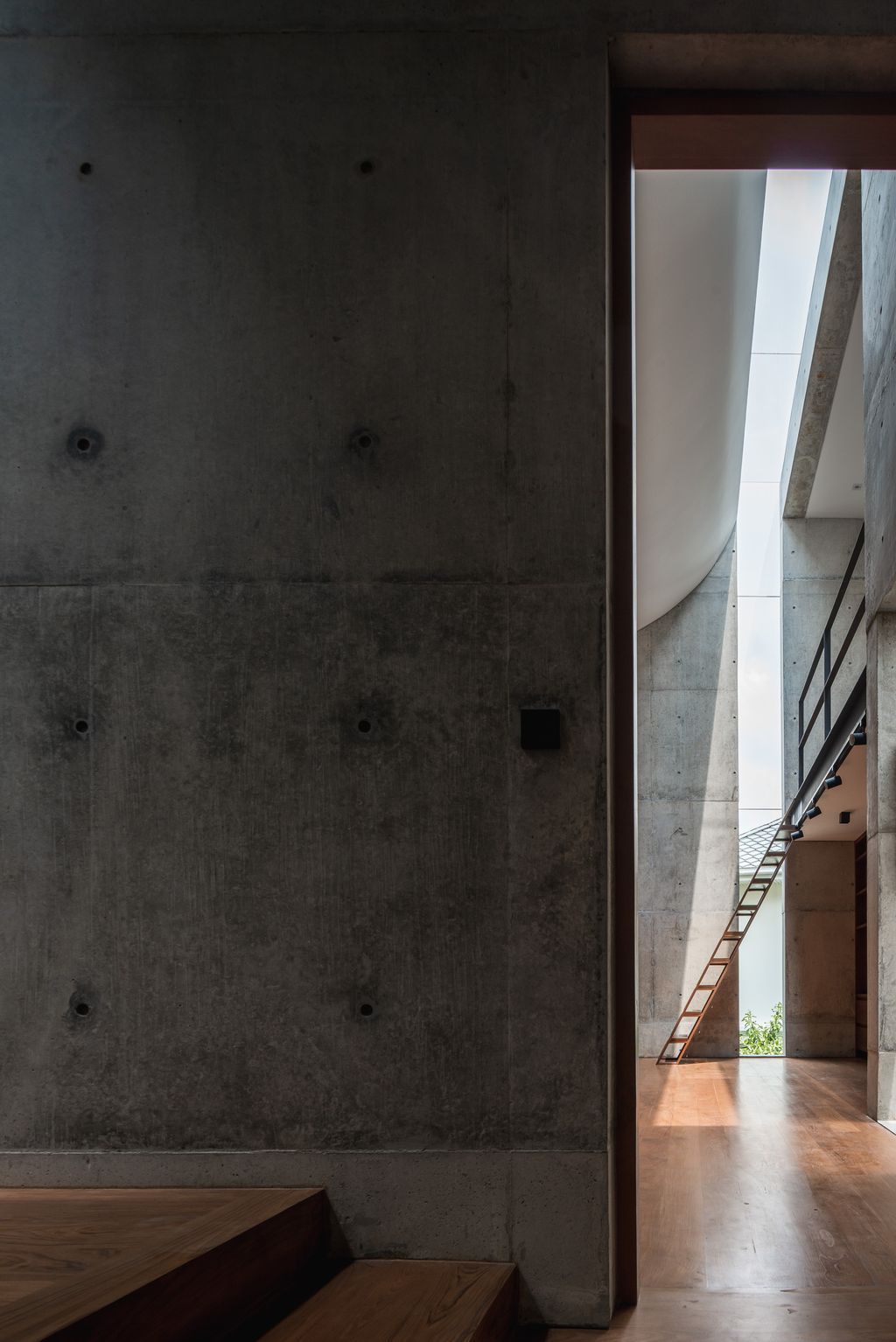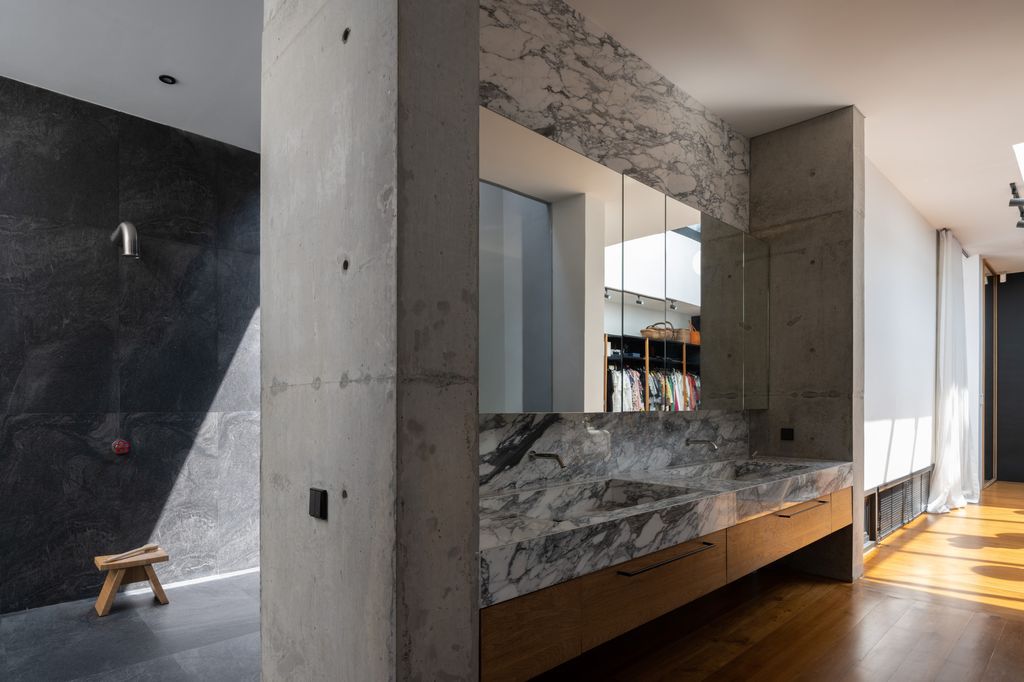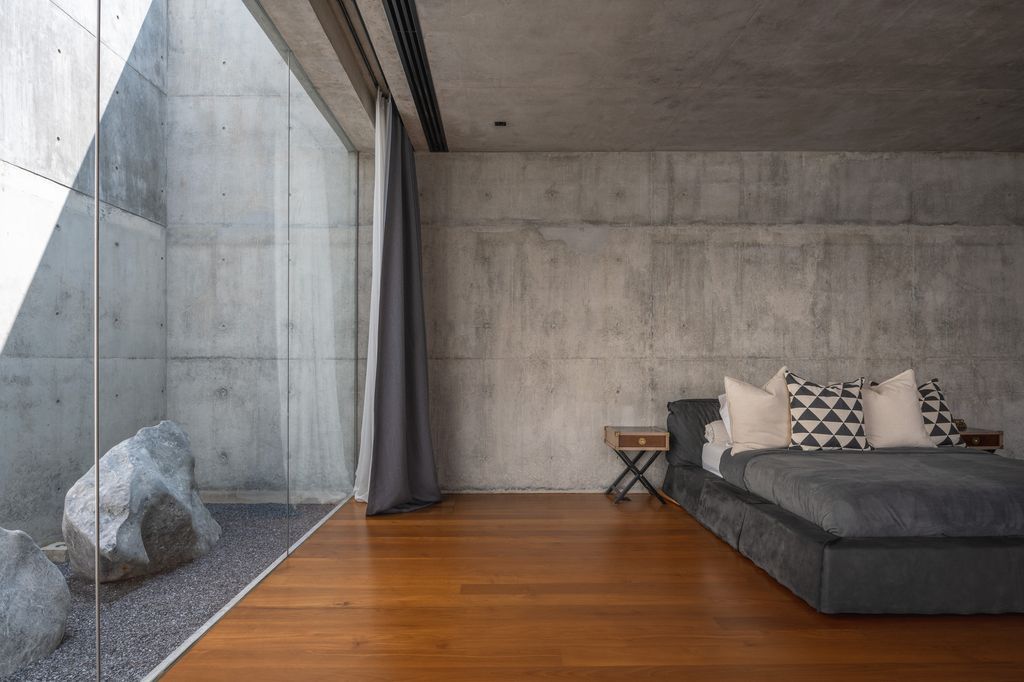 The Baan Akat-Yen Residence Gallery:
Text by the Architects: Baan Akard Yen is a two stories residential project located on Yen Akard street (Yen = Cool, Akard = Air), Bangkok, Thailand. The name of this project is given by the owner as a play on the name of the address as well as a wish for the house to be filled with comfort and cool breezes as its namesake. The project, Baan Akard Yen is around 1,600 square meters and went through two design processes. Initially, the property was located on only around 400 square meters of land, with a concept of voyeurism as a visual interaction between different spaces through framed views so that one will know where the other is within the house.
Photo credit: Beersingnoi, Baanlaesuan| Source: Studio Krubka
For more information about this project; please contact the Architecture firm:
– Add: B16, Space 33 Unit, 17 Soi Pradipat, Samsen Nai, Phaya Thai, Bangkok 10400, Thailand
– Tel: 66 2 003 2830
– Email: [email protected]
More Tour of Houses in Thailand here:
---