Date of Publishing:
A Bohemian Kitchen for the Free Spirit.
The bohemian style has been growing in popularity in recent years, and it's not just limited to fashion and home decor. More and more people are incorporating the bohemian style into their kitchens, creating unique and eclectic spaces that are both functional and beautiful. From vintage artwork to colorful dishware, there are countless ways to add a bohemian touch to your kitchen. In this article, we will explore 18 ideas for creating a bohemian kitchen that is both stylish and functional.
1. Display Collections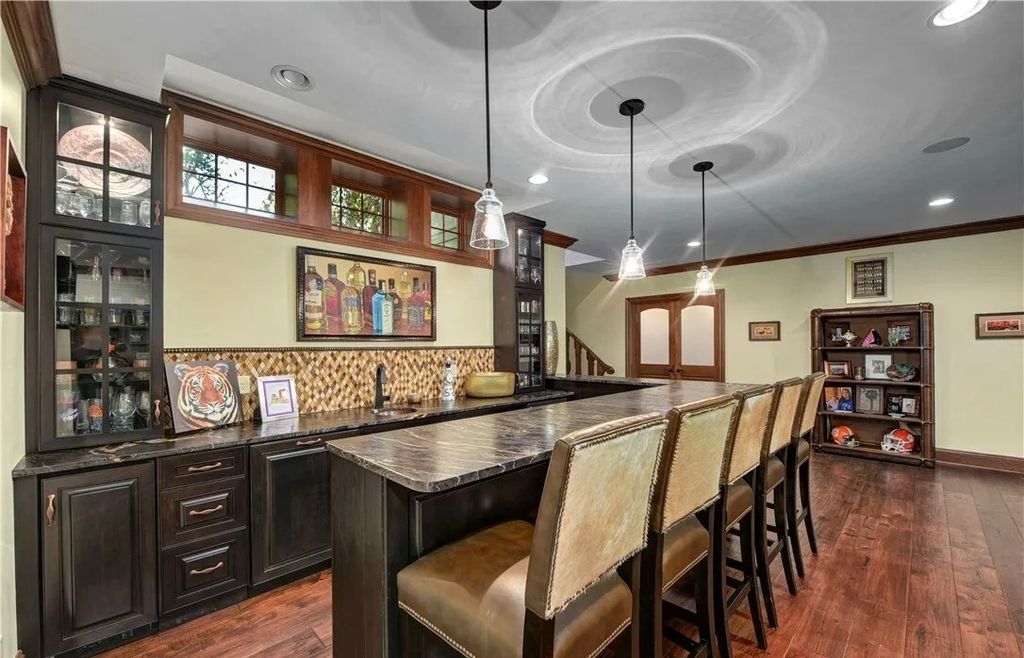 Bohemian style is all about self-expression, so don't be afraid to display your collections in your kitchen. This could be anything from vintage glassware to colorful spices. Open shelving can be a great way to showcase your collections, while also adding a touch of personality to your space. Exceptional Lakefront Estate in Bay Village on Market for $5.9M
2. Add Vintage Touches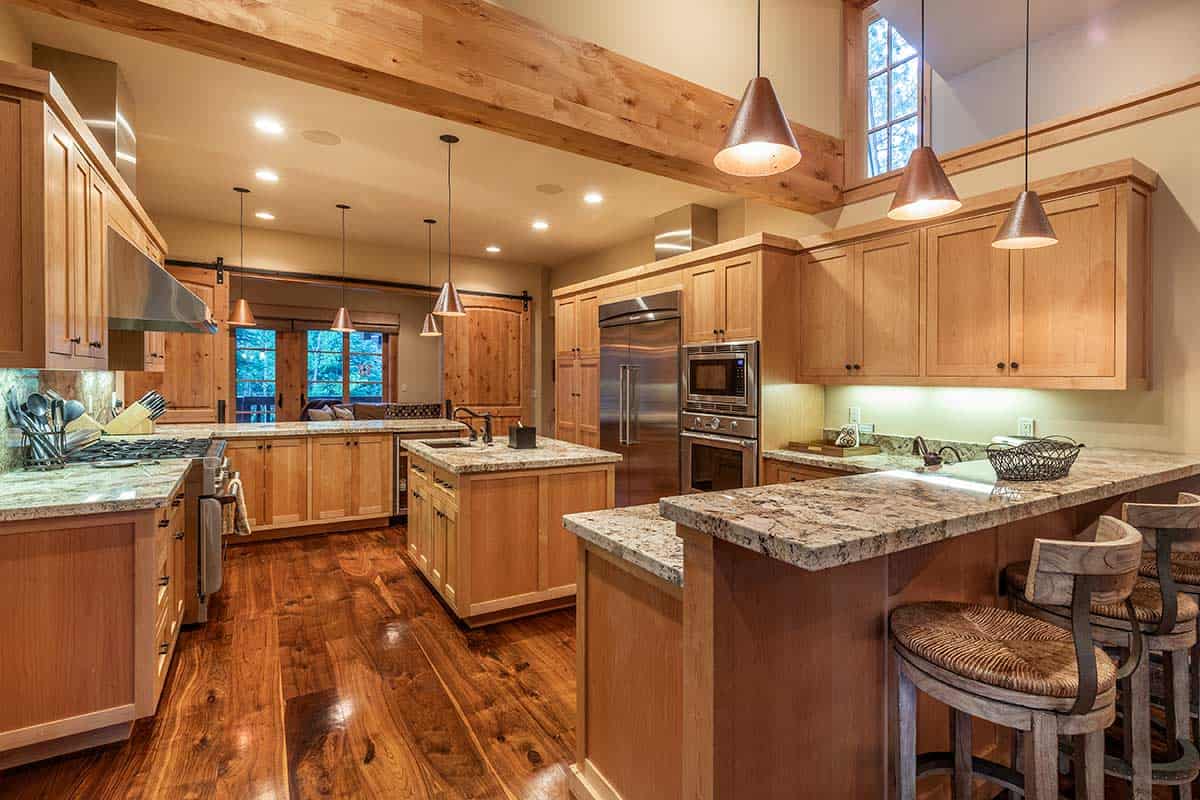 Vintage items can add character and charm to a bohemian kitchen. Look for vintage kitchen accessories at flea markets or thrift stores, such as a set of vintage tea cups or an antique bread box. You can also add vintage touches with vintage-inspired wallpaper or vintage-style lighting fixtures. Olana Residence in Martis Camp on Market for $3.8 Million
3. Use Bold Colors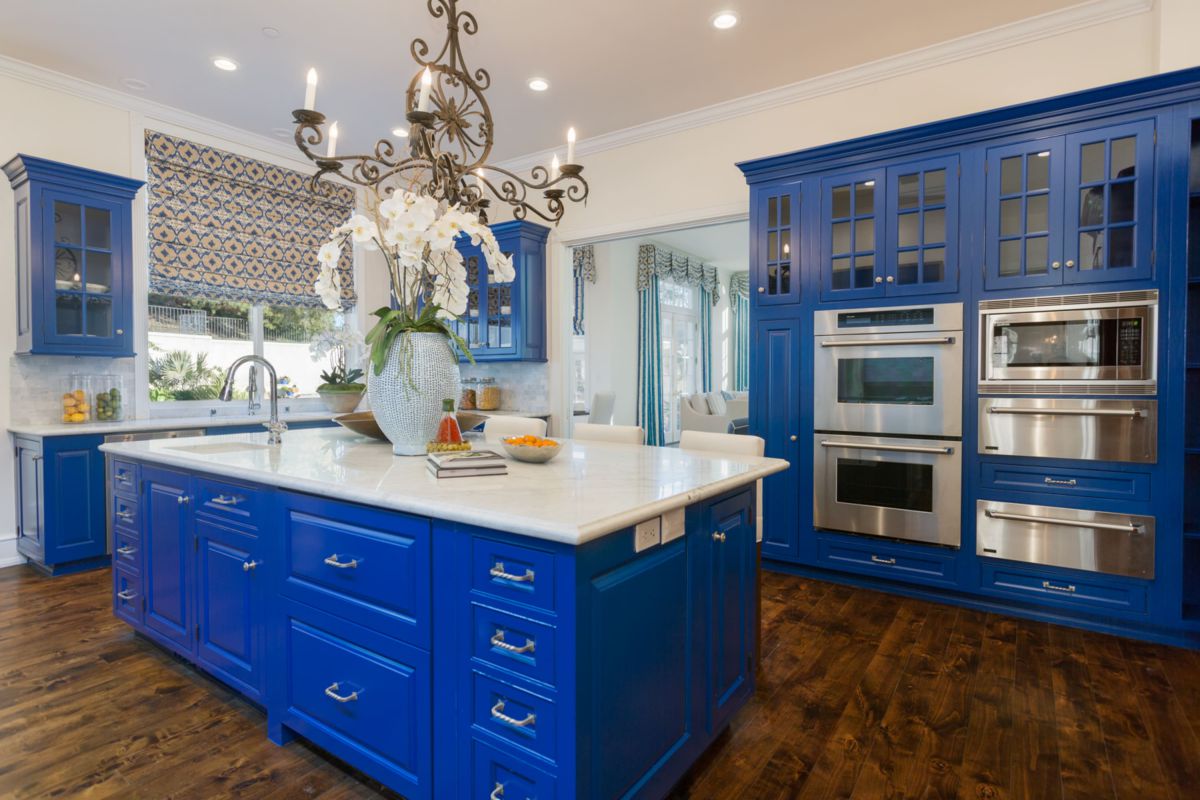 A bohemian kitchen is all about bold and vibrant colors. Bright colors can help to create an energetic and lively atmosphere in your kitchen. You might choose to paint your cabinets in a bright shade of blue or green, or add a bold rug to your kitchen floor. If you prefer a more subdued color palette, try incorporating pops of color with your accessories, such as a bright orange teapot or a bold yellow vase. 65 Beverly Park – An East Coast Traditional Estate for Lease at $125,000 per Month
4. Embrace Natural Materials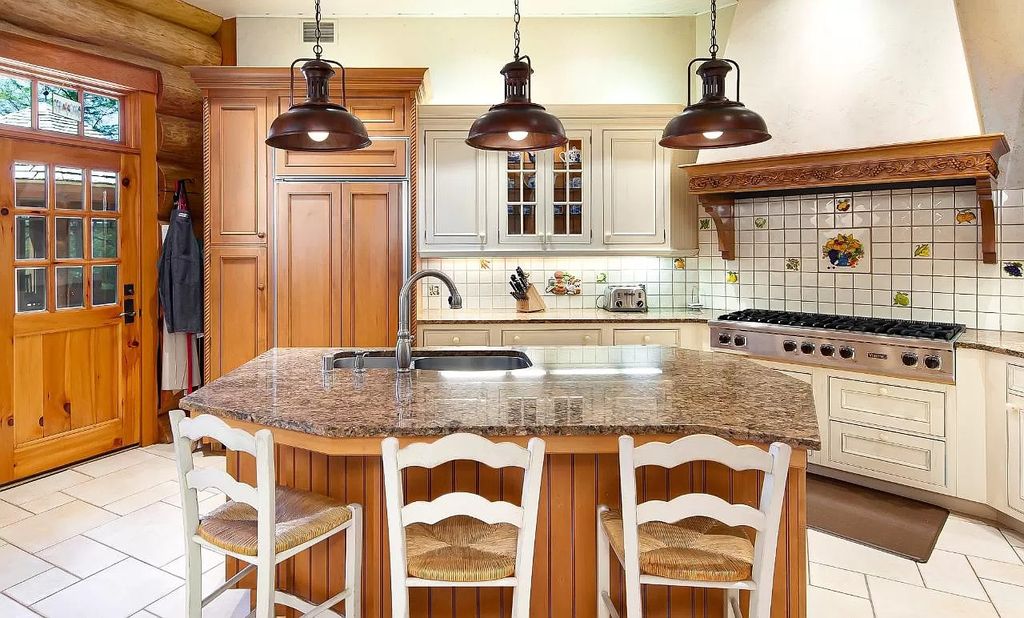 The use of natural materials is a fundamental aspect of bohemian style. Incorporating natural elements into your kitchen decor can add warmth and texture to your space. Consider using materials such as wood, stone, rattan, or bamboo for your kitchen accessories and decor. For example, you might use a wooden cutting board or a stone mortar and pestle. You can also add natural textures with woven placemats or a jute rug. Stunning Retreat of Unparalleled Design and Quality of Craftsmanship in Watersmeet Listed at $8.5M
5. Mix and Match Patterns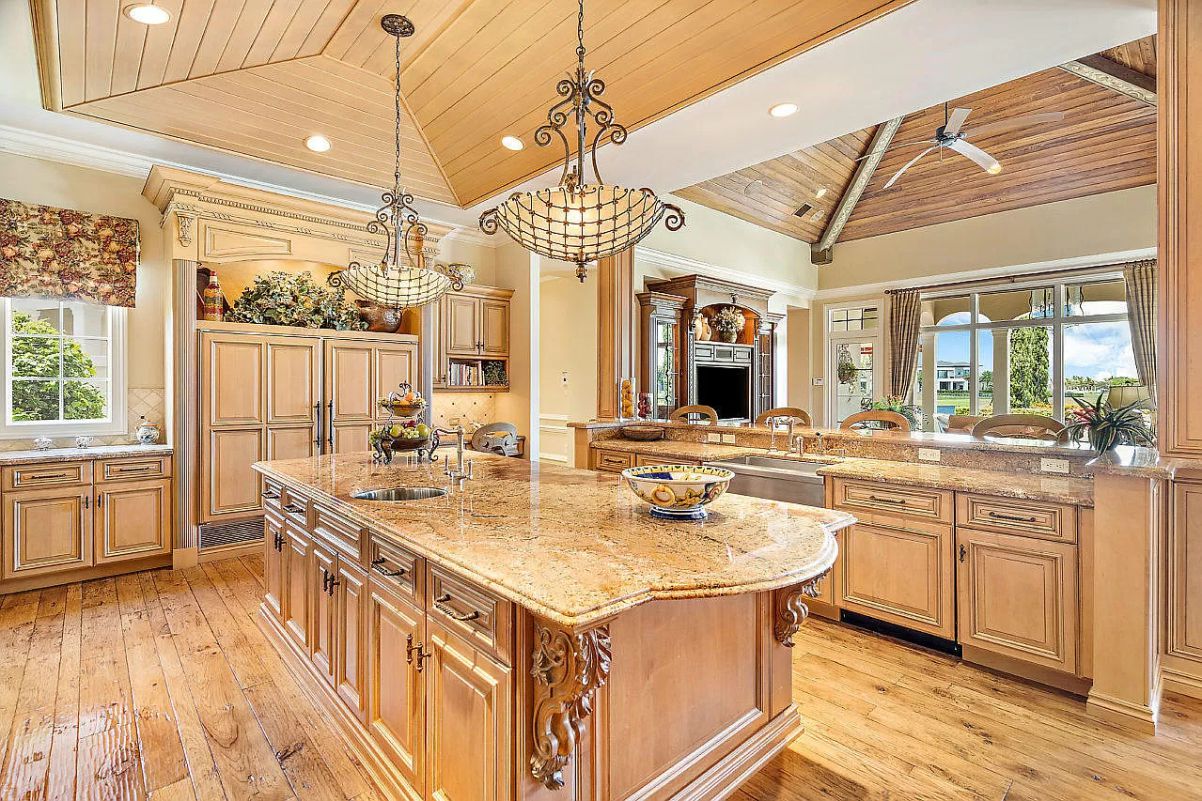 Mixing and matching patterns is a fun and creative way to add bohemian flair to your kitchen. To create a cohesive look, start by selecting a few key colors or patterns and then build from there. For example, you might choose a bold floral pattern for your curtains and then complement that with a geometric print for your tablecloth. Don't be afraid to experiment with different combinations until you find the perfect mix. Delray Beach's Quiet Vista Lakefront Estate on Market for $6.2 Million
6. Use Unique Lighting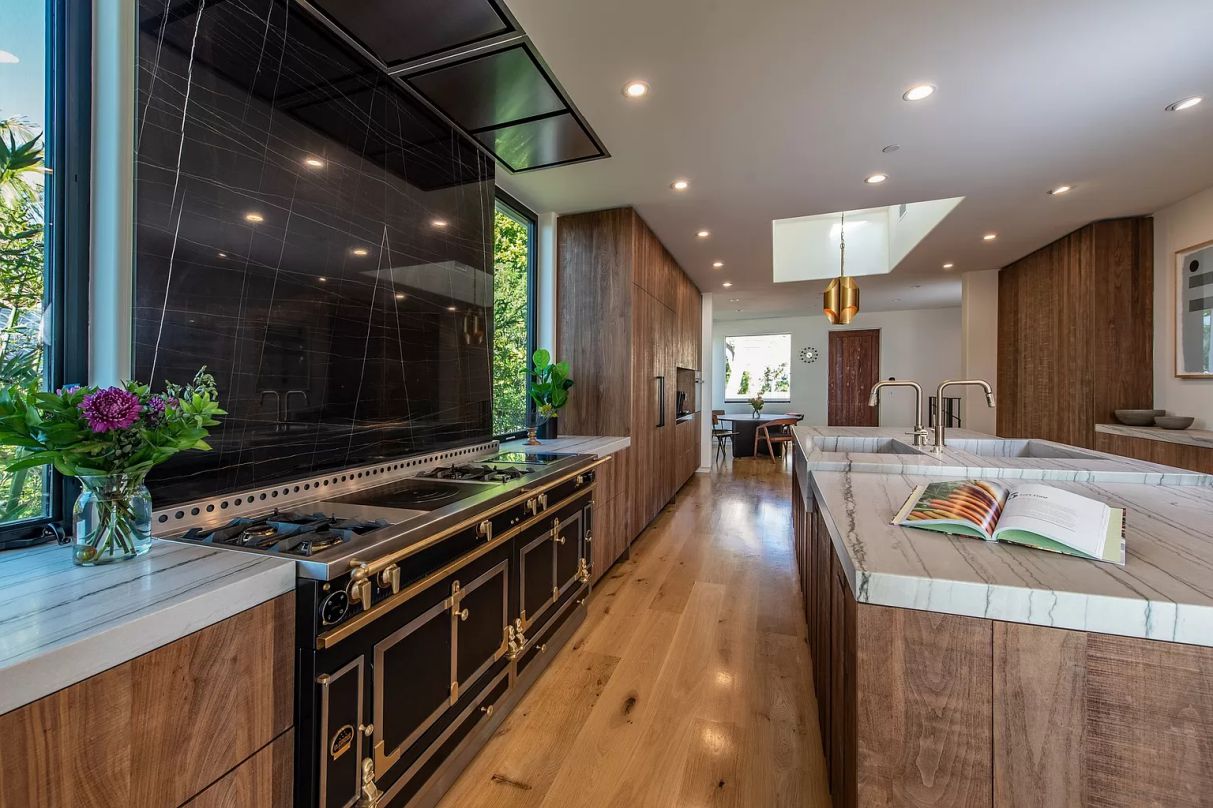 Lighting can have a big impact on the look and feel of your kitchen. To create a bohemian vibe, try using unique lighting fixtures such as pendant lights made from woven baskets or colorful glass lamps. You can also add a touch of ambiance with string lights or candles. This also could be a wonderful Luxury idea. Recently Remodeled La Jolla Custom Estate listed for $12 Million
7. Add Plants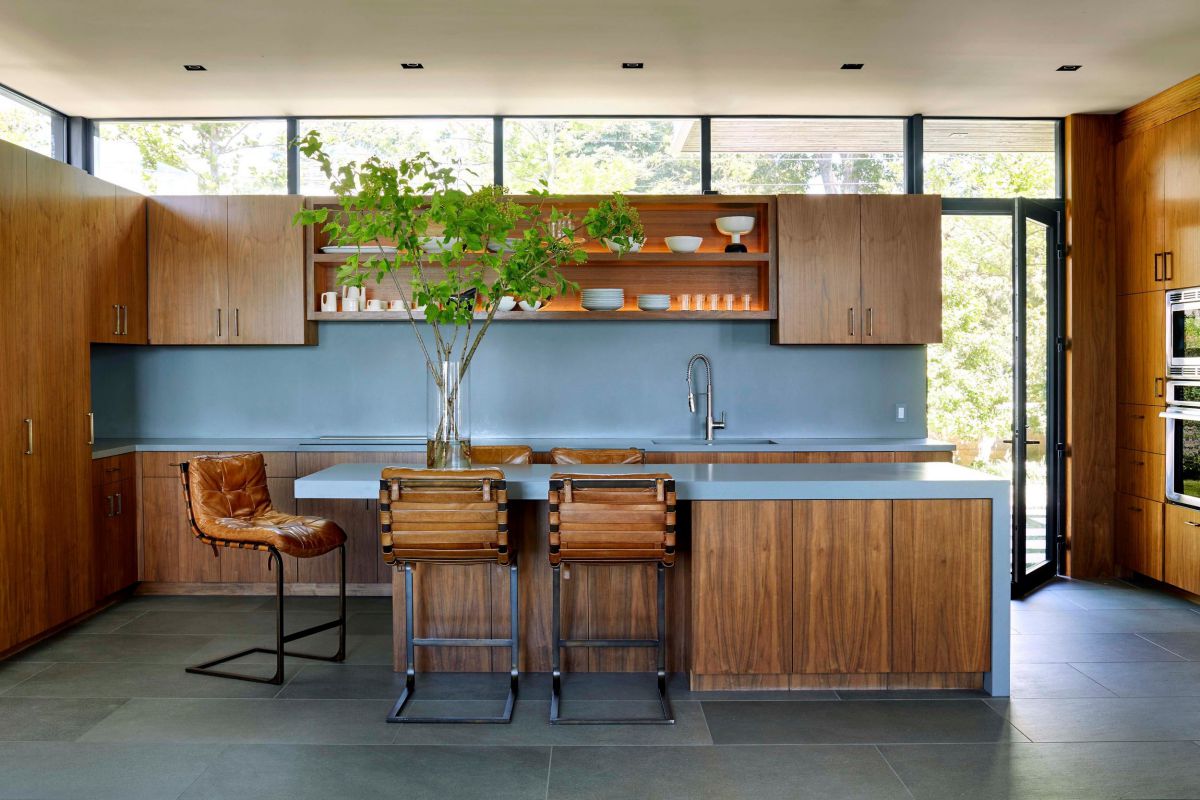 Plants are an essential element of bohemian style. Adding plants to your kitchen can help to create a sense of connection to nature and add a touch of greenery to your space. Consider hanging plants from the ceiling or placing them on open shelves. South Harbor Residence in New York by Blaze Makoid Architecture
8. Express Yourself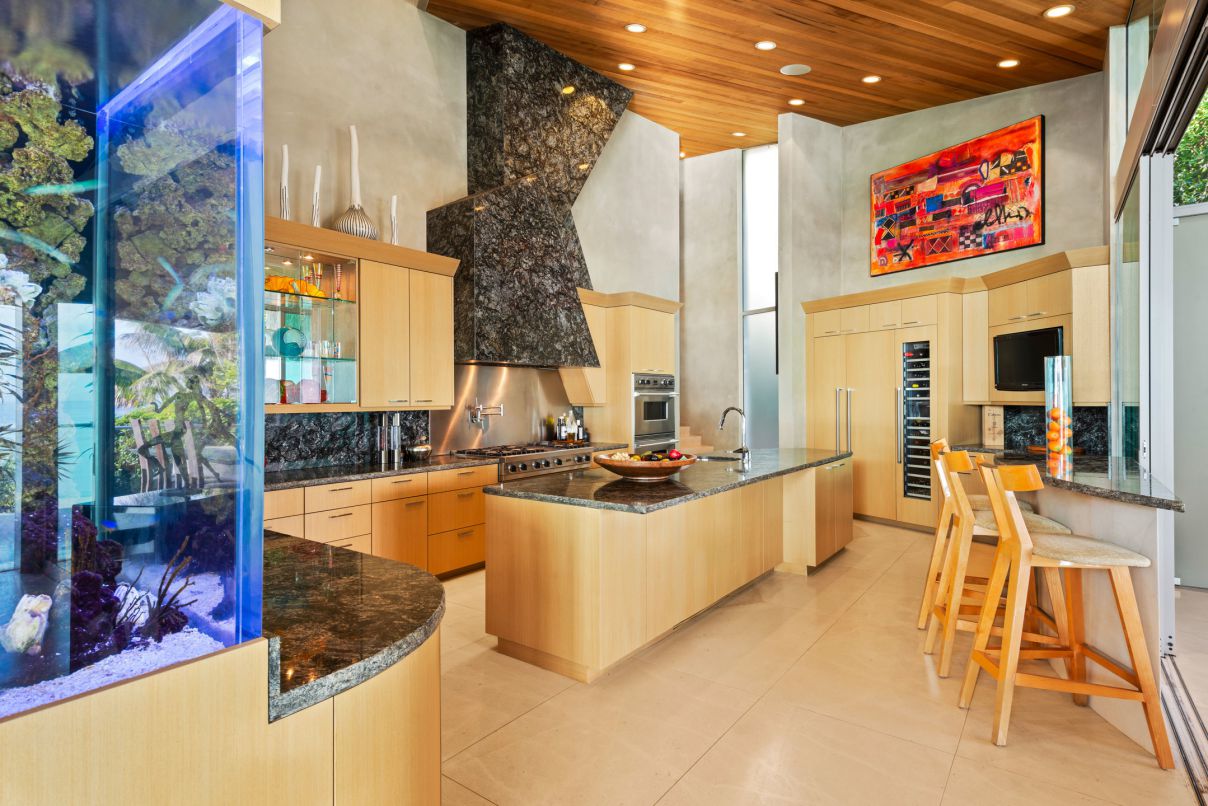 The most important aspect of creating a bohemian kitchen is to express your own unique style and personality. Don't be afraid to experiment with different colors, patterns, and textures until you find the perfect mix that feels true to you. Your bohemian kitchen should be a reflection of your own creativity and self-expression. $65 Million Malibu Contemporary Estate First Time Ever On The Market
9. Incorporate Ethnic and Global Accents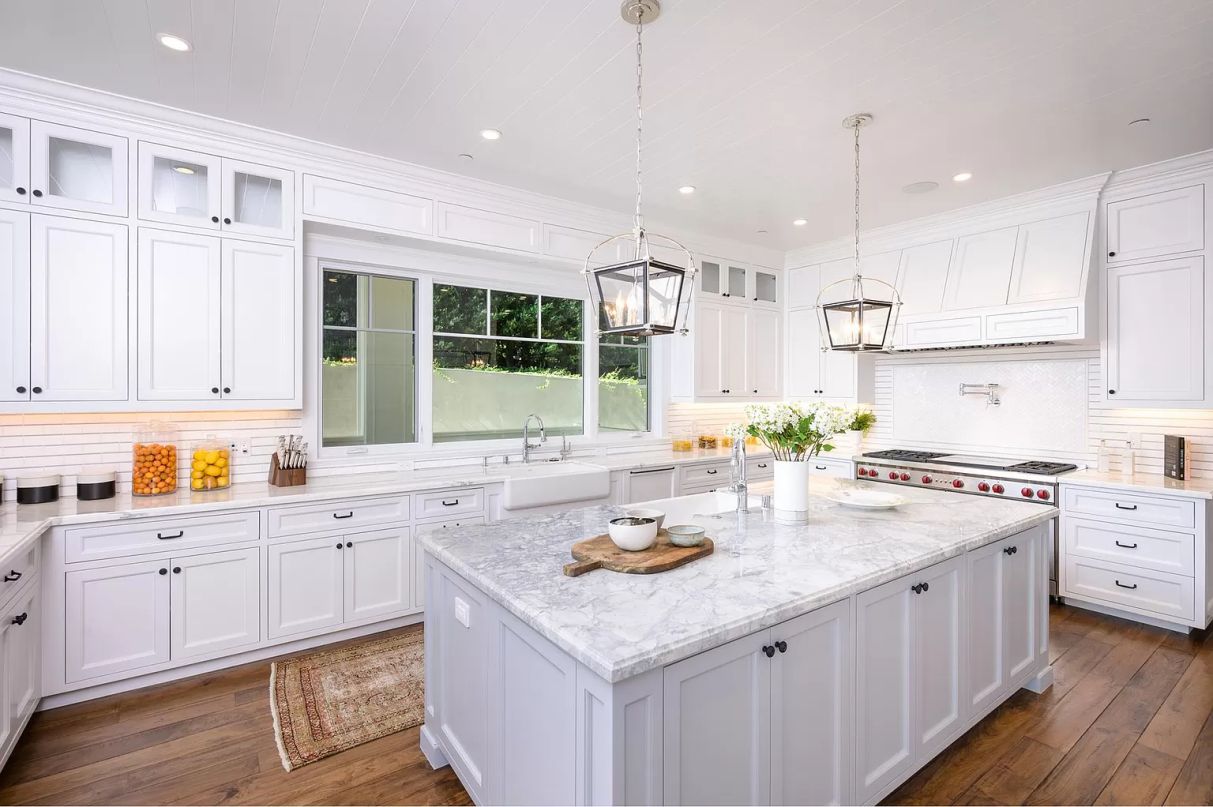 Bohemian style is known for its use of ethnic and global accents. This means that you can incorporate elements from different cultures into your kitchen decor. Some examples of ethnic and global accents include a Turkish rug, a Moroccan-inspired tile backsplash, or a colorful Mexican table runner. These elements will add a unique and eclectic touch to your bohemian kitchen. Paseo Miramar Residence in Prime Pacific Palisades for Sale $18.5 Million
10. Incorporate Vintage Artwork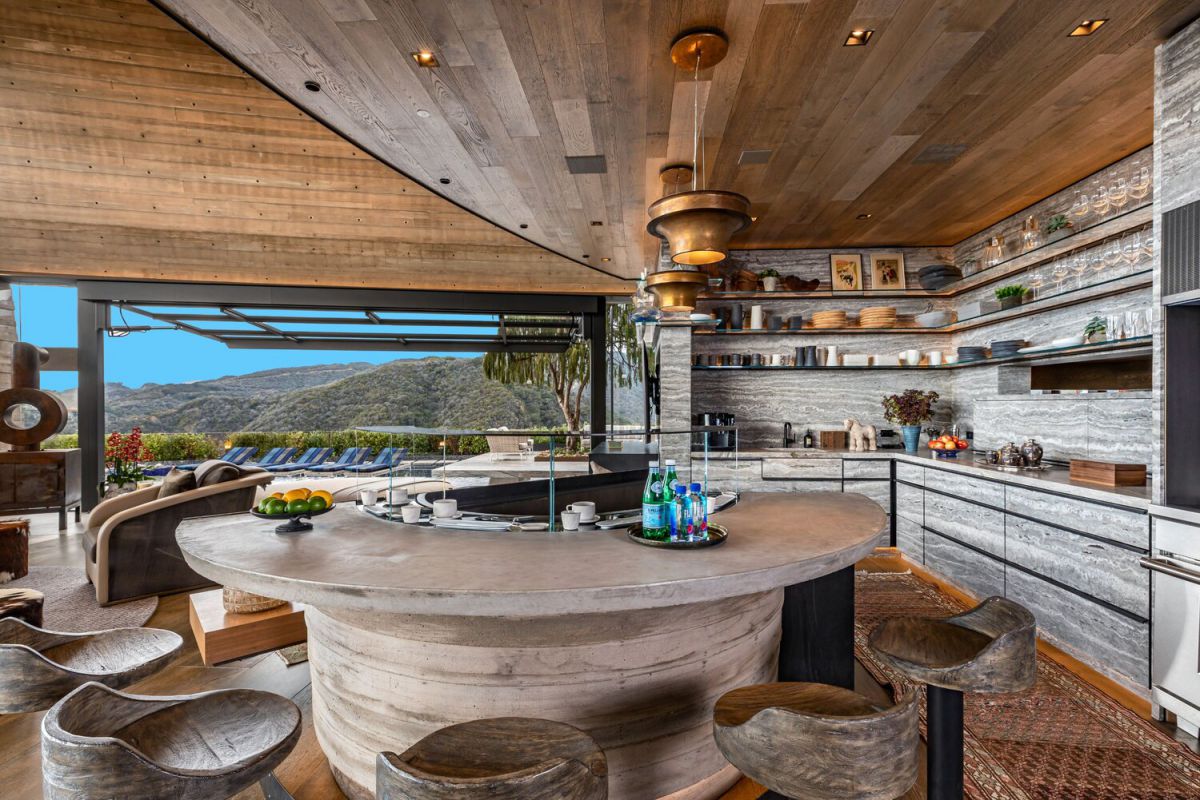 Bohemian style often incorporates vintage artwork into its decor. You can add a vintage touch to your bohemian kitchen by hanging a vintage poster or painting on the wall. You can also use vintage postcards or old family photographs to create a unique gallery wall in your kitchen. San Onofre Modern Estate in Pacific Palisades for lease $350,000
11. Choose Unique Flooring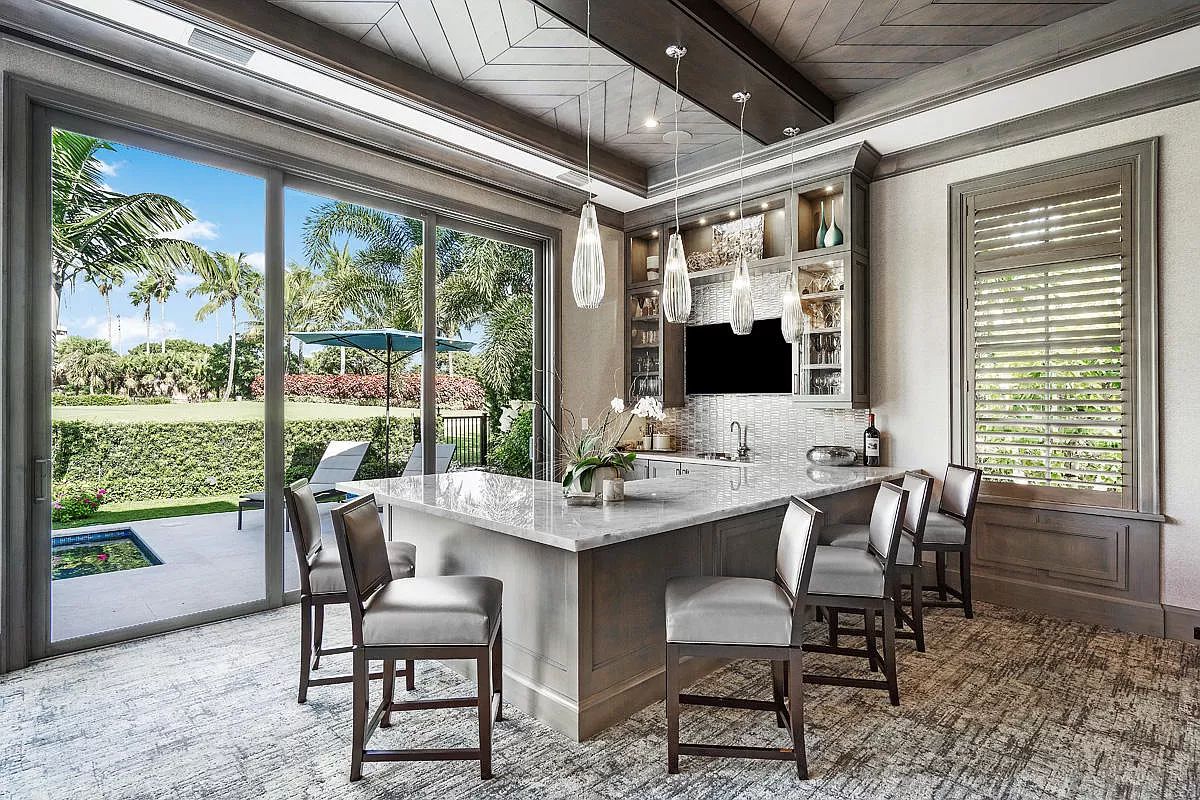 Flooring can make a big impact on the look and feel of your kitchen. In a bohemian kitchen, you might choose a colorful tile or a patterned rug to add interest and texture to your space. You could also use reclaimed wood or a textured concrete floor for a more rustic and natural look. 1871 Thatch Palm Drive – Exceptional Boca Raton Contemporary Estate for Sale at $6.9 Million
12. Add a Pop of Metallic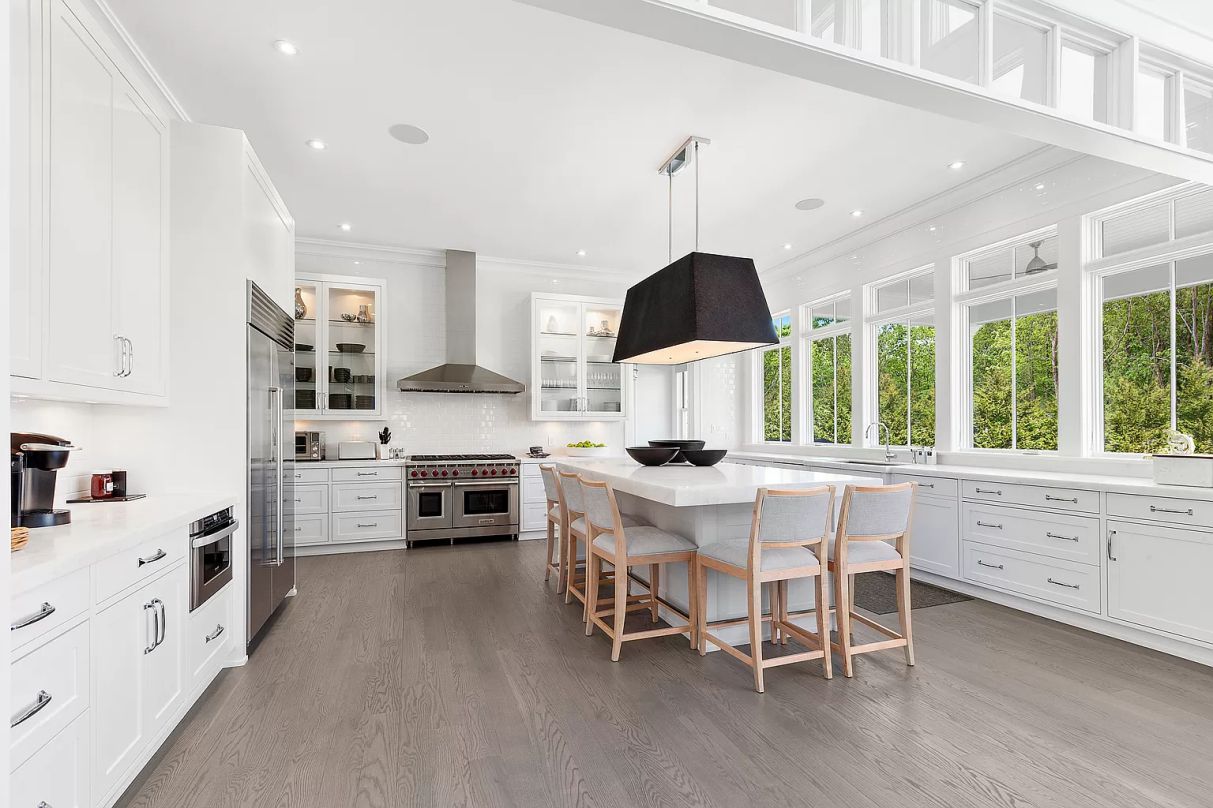 Metallic accents can add a touch of glamour and sophistication to your bohemian kitchen. Consider using copper pots and pans or a metallic backsplash to add a pop of shine to your space. You can also add metallic accents with silver or gold kitchen accessories. 14 Ranch Court – A Beautiful Jewel in New York for Sale at $5.9 Million
13. Use Colorful Dishware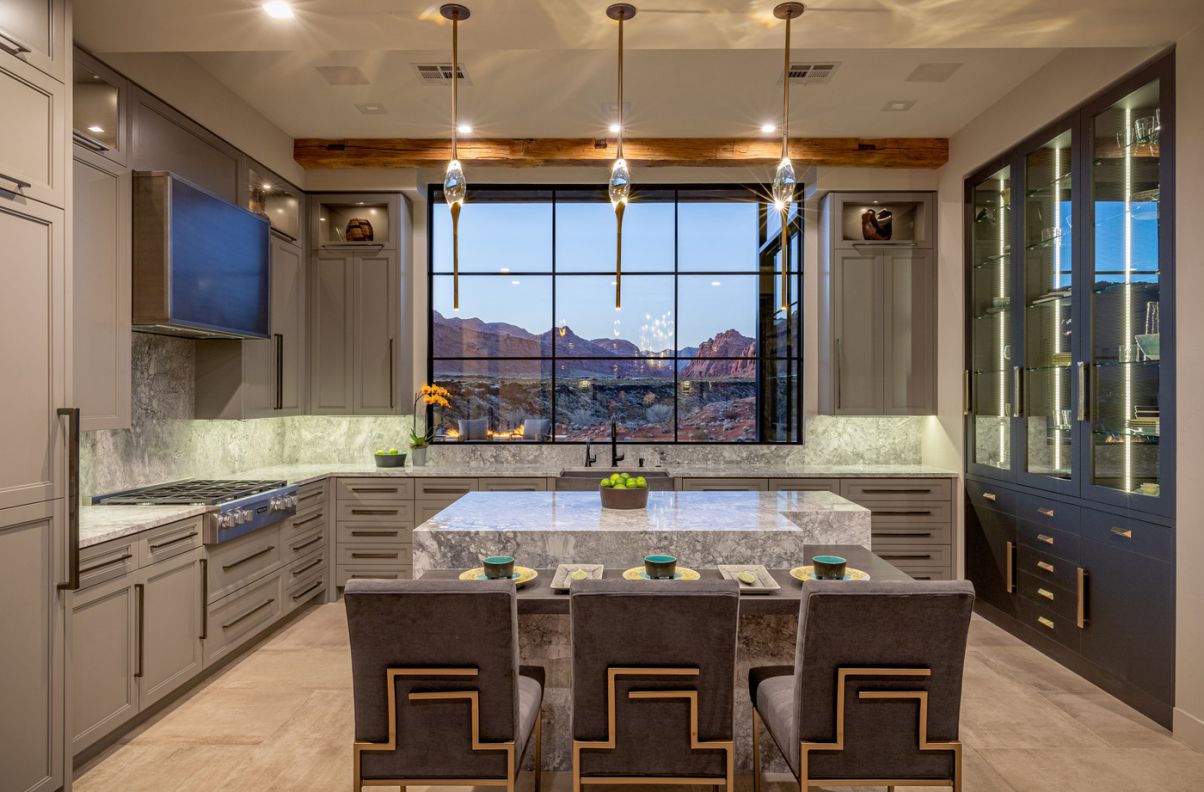 Colorful dishware is a fun and easy way to add a bohemian touch to your kitchen. Look for dishes in bright colors and bold patterns to add interest to your table setting. You can even mix and match different patterns and colors for a truly eclectic look. Deja View Residence in Salt Lake City, Utah by McQuay Architects
14. Incorporate Natural Light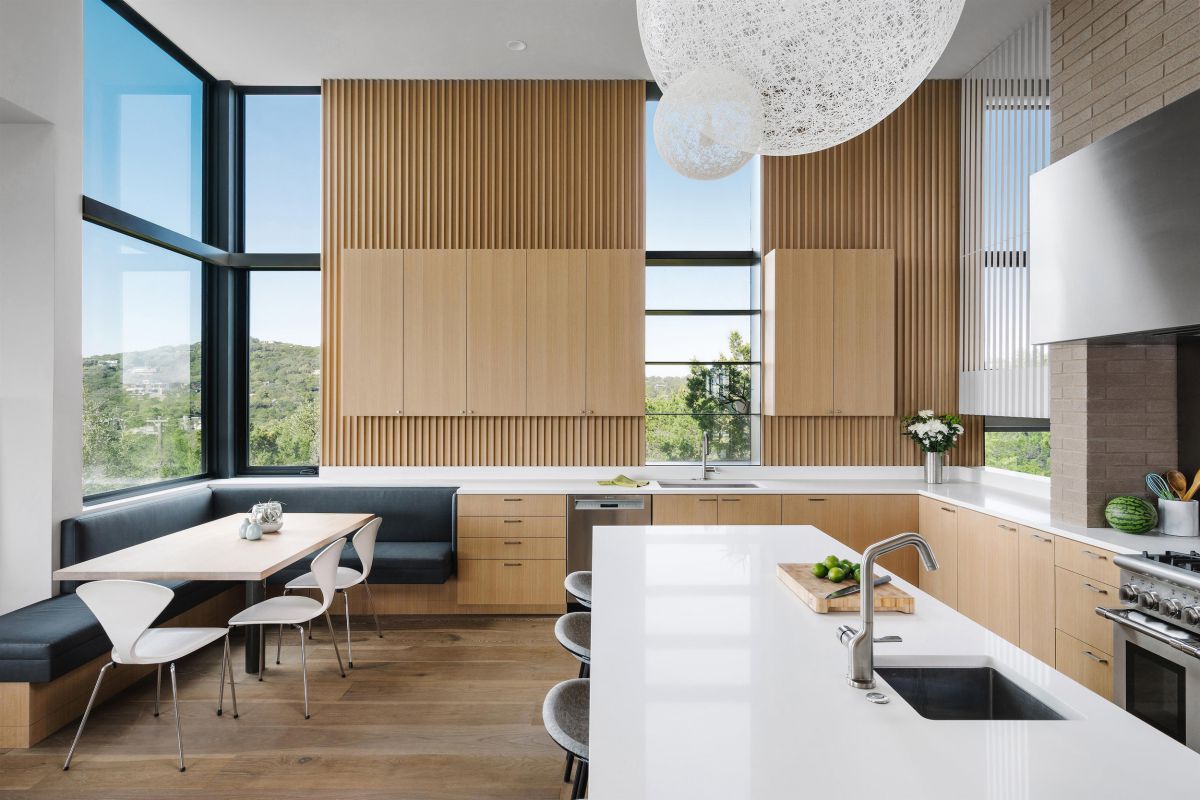 Natural light is an important element in any bohemian kitchen. You can enhance the natural light in your space by using sheer curtains or blinds that allow the light to filter through. You can also place mirrors strategically around your kitchen to reflect the natural light and make your space feel brighter and more spacious. Mount Larson Residence in Austin, Texas by A Parallel Architecture
15. Display Your Herbs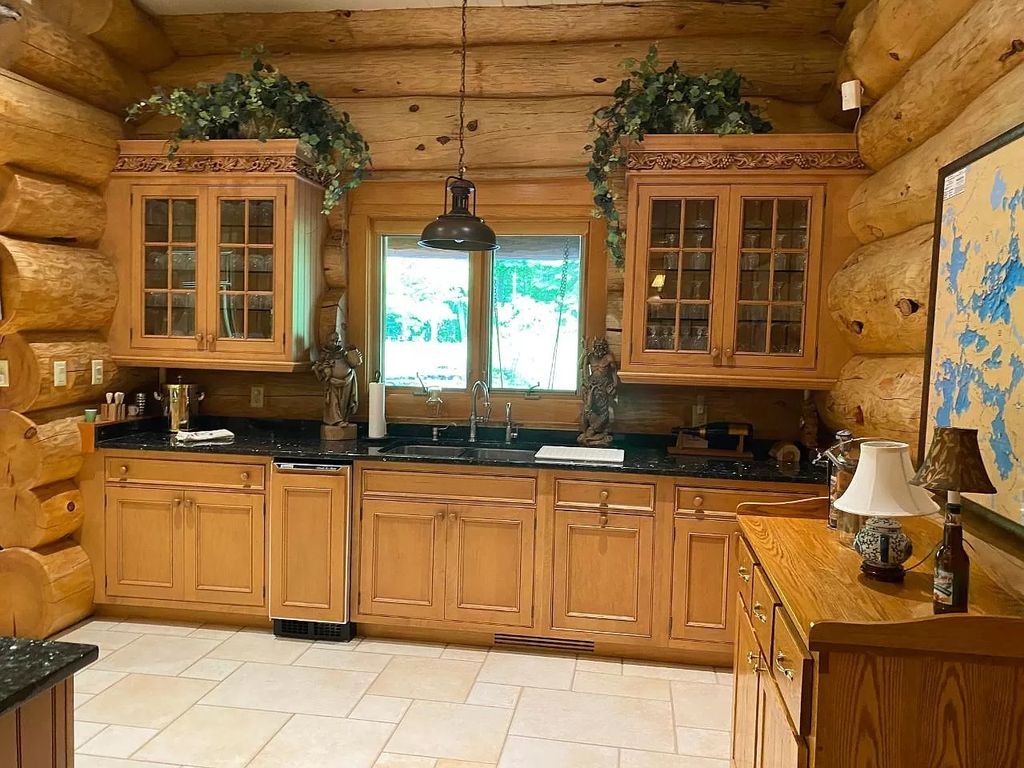 If you love cooking with fresh herbs, why not display them in your bohemian kitchen? You can use a variety of containers such as Mason jars, ceramic pots, or vintage tins to display your herbs on your kitchen counter or windowsill. Not only will this add a touch of greenery to your space, but it will also make your herbs more easily accessible while you cook. Stunning Retreat of Unparalleled Design and Quality of Craftsmanship in Watersmeet Listed at $8.5M
16. Add a Bohemian Rug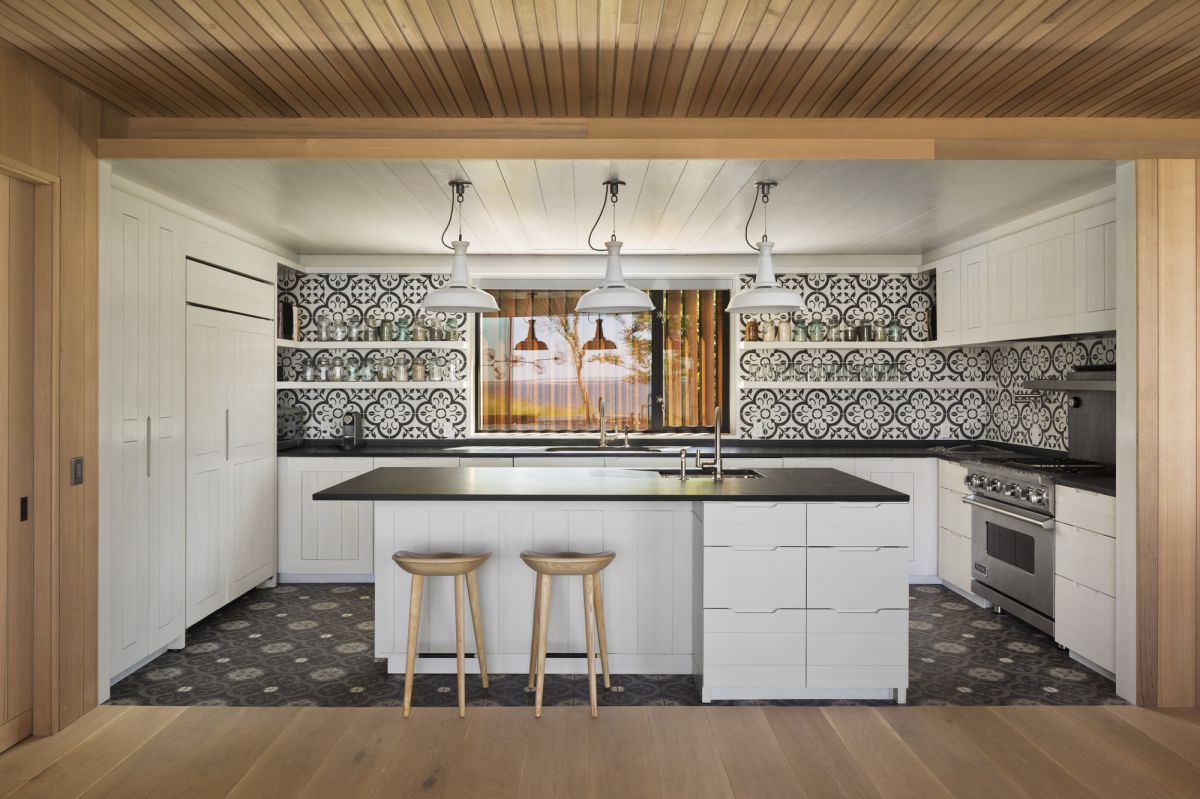 A bohemian rug can add warmth, texture, and color to your kitchen. Look for rugs with bold patterns, vibrant colors, and interesting textures to add a unique touch to your space. A bohemian rug can also help to define your kitchen space and create a cozy and welcoming atmosphere. Peconic Residence in Hampton Bays, New York by Mapos Architects
17. Install a Farmhouse Sink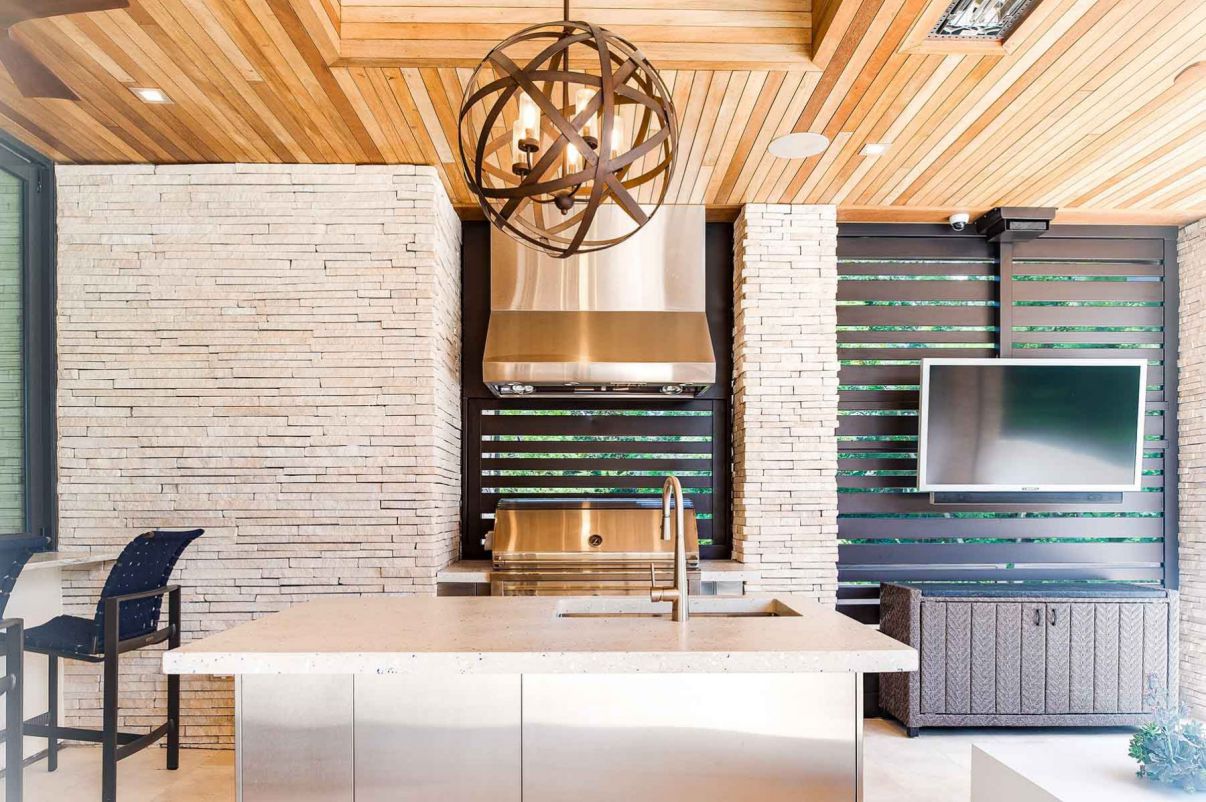 A farmhouse sink is a classic feature that can add a rustic and bohemian feel to your kitchen. These sinks are typically deeper and wider than traditional sinks, and they often feature a decorative front panel. A farmhouse sink can add a vintage or rustic touch to your space while also being practical for washing large dishes or preparing food. The Bridge House in Landfall, North Carolina by Phil Kean Design Group
18. Create a Kitchen Nook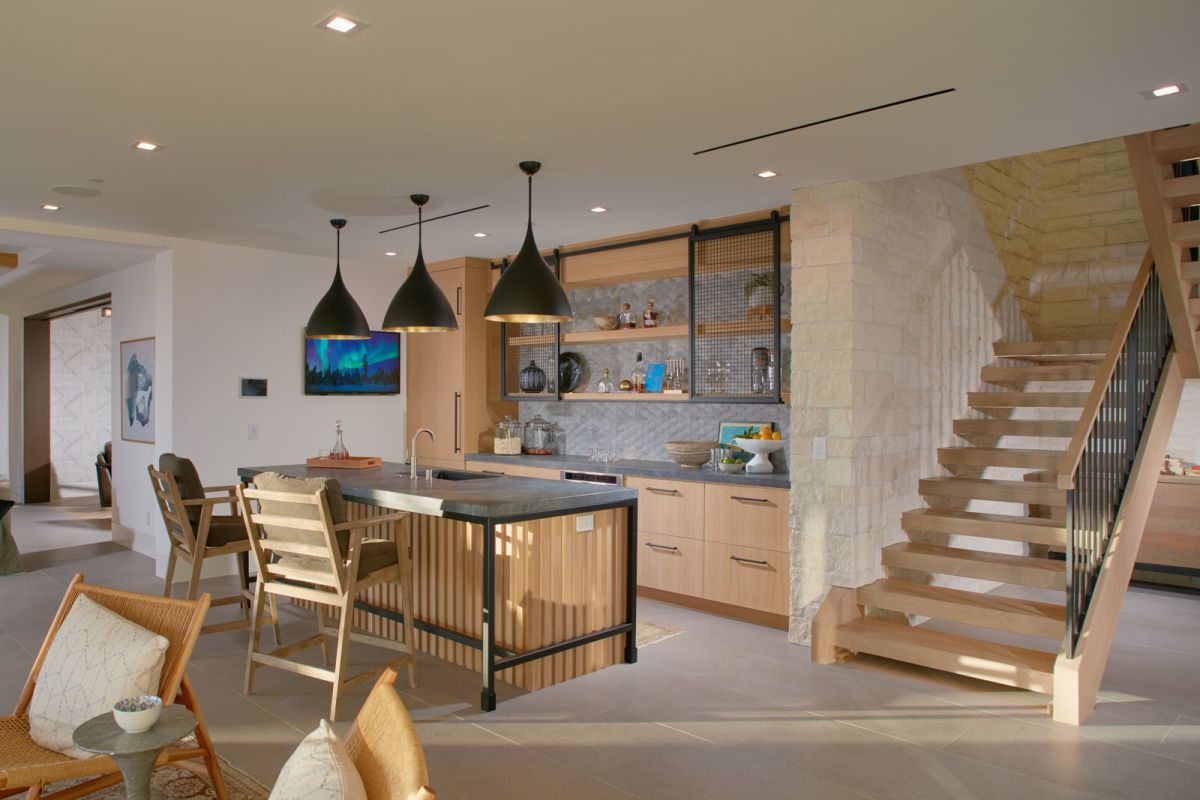 Creating a kitchen nook is a great way to add a cozy and bohemian touch to your space. You can create a nook by adding a small table and chairs to a corner of your kitchen, or by installing a built-in bench with cushions and pillows. This space can be used for casual meals or for relaxing with a cup of tea or coffee. Adding curtains or drapes can also create a sense of privacy and seclusion in your nook. 1627 Bayadere Ter, Corona Del Mar – Exquisite Coastal Living for Sale at $16 Million
Creating a bohemian kitchen is all about expressing your personality and incorporating elements from different cultures and time periods. By using open shelving, colorful dishware, vintage artwork, and other unique touches, you can create a kitchen that is both beautiful and functional. Whether you're a seasoned bohemian enthusiast or just starting to explore this style, these 18 ideas are sure to inspire you to create a space that is truly your own. So why not start today and create a bohemian kitchen that reflects your unique style and personality? You can check another article 15 Stylish Living Room Interior Ideas For A Marvelous And Functional Space for more living room ideas.
More Ideas For Living Room:
---
Thousand of high quality images of Living room and more you can see at Livingroom Gallery.