Date of Publishing:
Brilliant Living Room Ideas Design.
Want to spice up your living room design ideas? The front room is where it all happens, usually while seated, from unwinding after a long day to chatting and sharing snacks with friends. What better area to give a beautiful update—whether it's a complete rebuild or a seasonal refresh—with the newest trends? You can find it all here with living room ideas design.
1. Rustic Living Room Design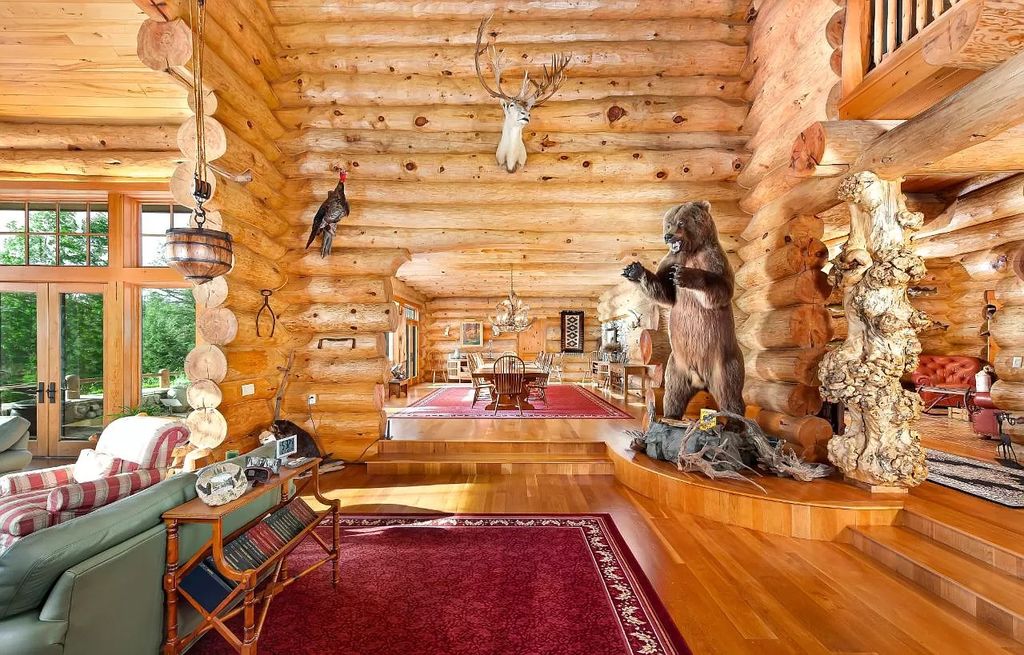 Here is a living room with all the features and furniture you could want. The storage and seating are all coordinated with the concept. The warm color scheme gives off a homey vibe. In order to create a unified atmosphere, several ideas are used in living rooms. Stunning Retreat of Unparalleled Design and Quality of Craftsmanship in Watersmeet Listed at $8.5M
2. Sense Of Grey Inspiration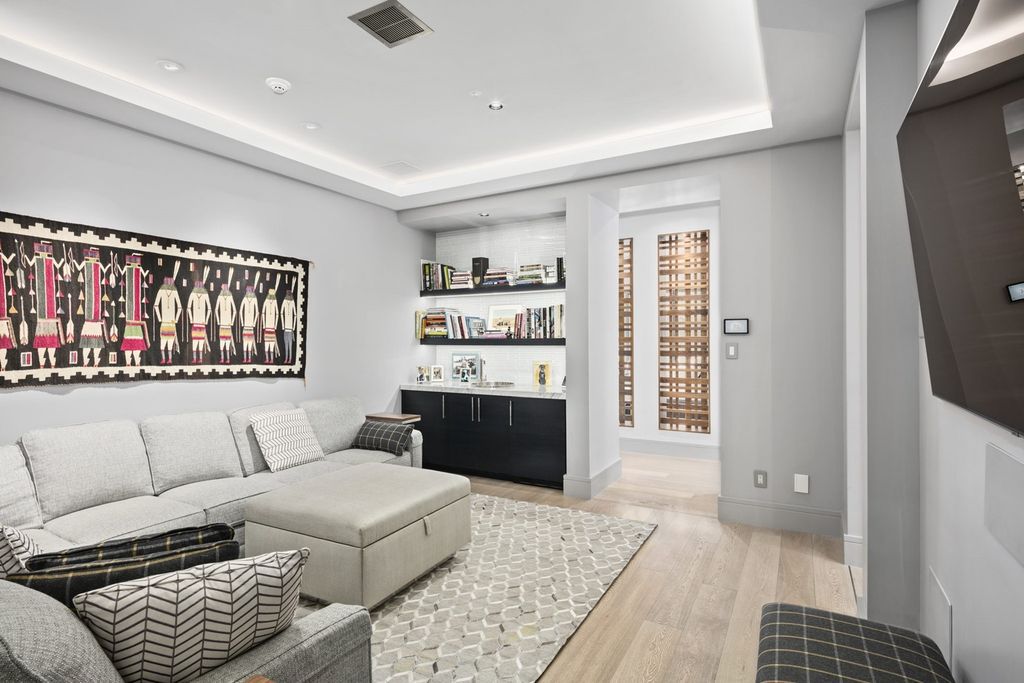 You can develop a color scheme. This sample has contemporary suburbia feel throughout. The owners have chosen a few decorative touches, like a bookcase and artwork.  A Simply Stunning Contemporary Home in Scottsdale with Striking Mountain Views for Sale at $7.25 Million
3. Spacious Interior Design For A Home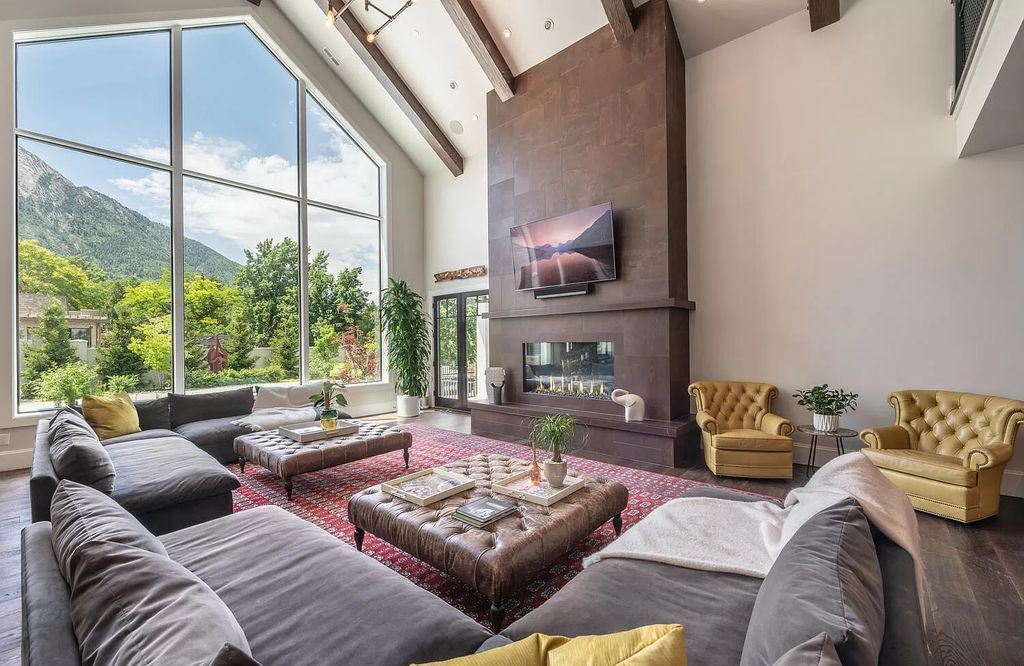 In contrast to other living rooms with high ceilings, this one has lovely sky beams. The furniture they chose is light earth tones, and carpets are used to balance the flooring. The possibilities may be influenced by the available space.  Magnificent Modern Farmhouse Nestled in A Picturesque Mountain Setting of Serene Tranquility and Panoramic Views Asking $12.75 Million in Salt Lake City
4. Colorful Simplistic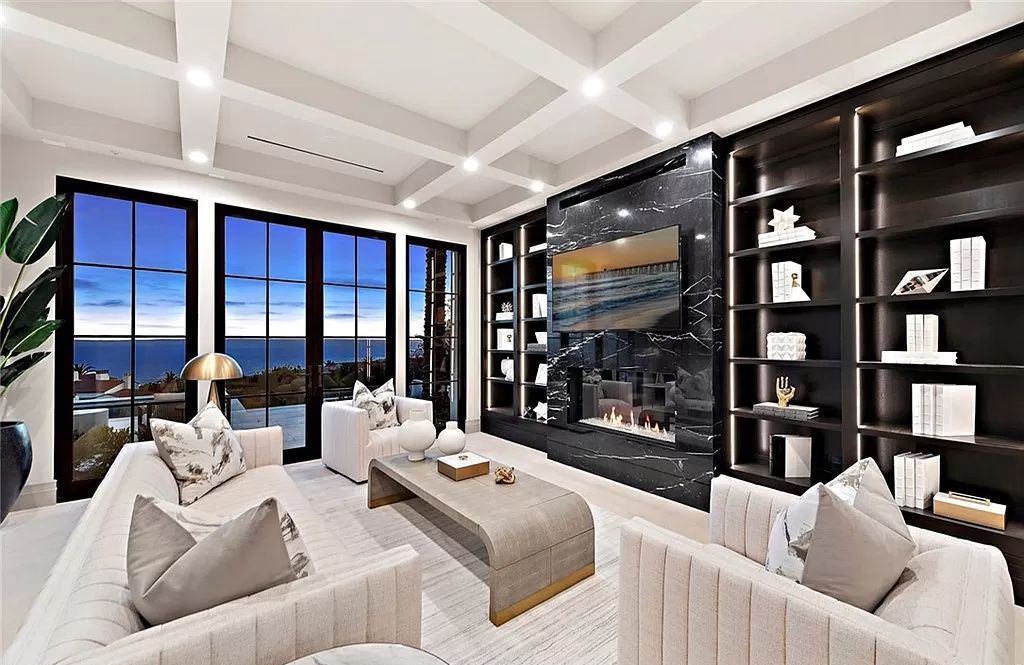 Black furniture is paired with stark white walls in this monochromatic living room. The extended sofa serves as the room's focal point, and it is paired with the wall-mounted black bookcase. Just Listed for $34 Million, Brand New Villa in Newport Coast showcases A Lifestyle of Unparalleled Luxury
5. Bright & Simple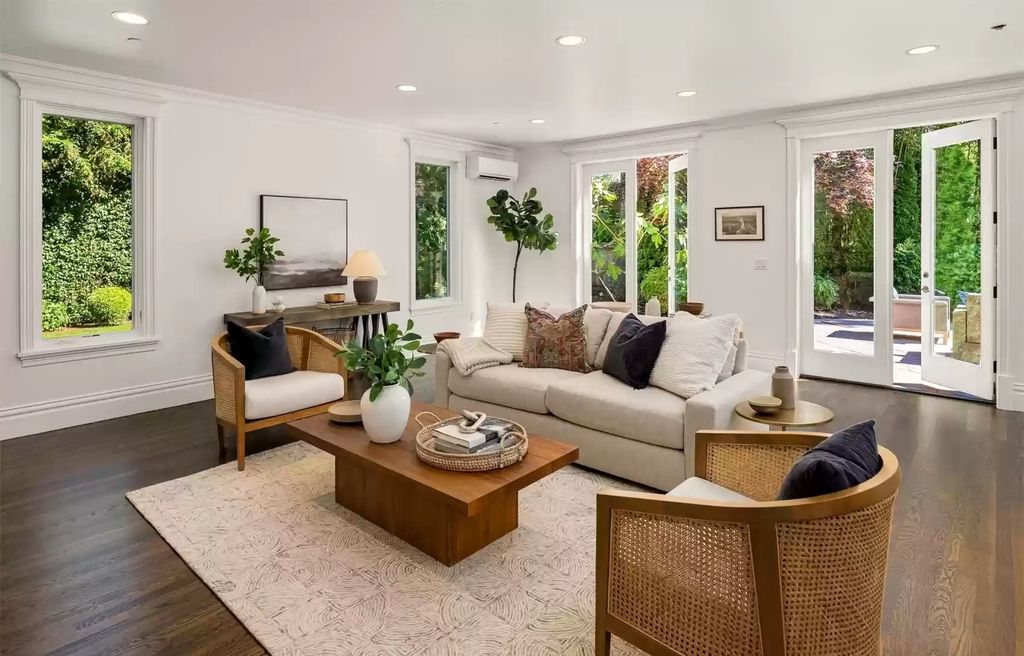 Imagine building this adorable space to amuse visitors and have some private family time. The soft color palette promotes serenity and harmony.  Embracing European Design, this Distinctive Medina Estate Hits Market for $5.9 Million
6. Set Up a Fireplace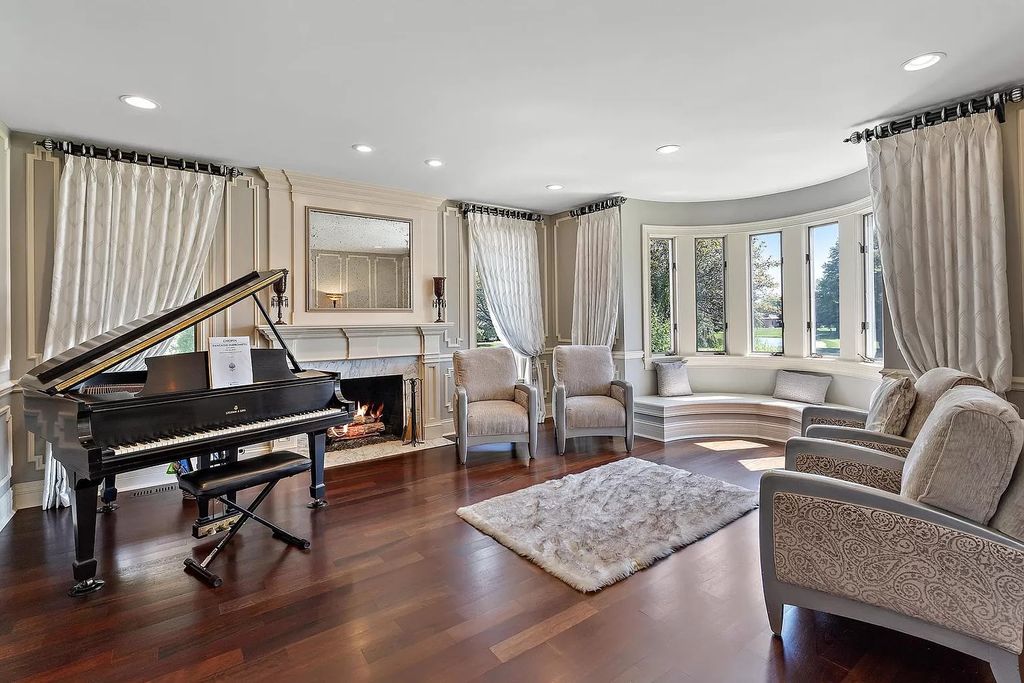 With a set of built-in shelves, you can frame your fireplace. This is a fantastic technique to make a living room highlight wall. Make your shelving units comparable in size since symmetrical feature walls appear best. Open shelves were utilized in the design of this living area. For closed storage, you can additionally cover the lower part with doors. To finish the appearance, hang a mirror or painting over the fireplace and add two sconces. Beautifully Reimagined Luxury Residence with Brick and Stone Exterior in Oak Brook Lists for $2.799 Million
7. Consider a Dark Wall Color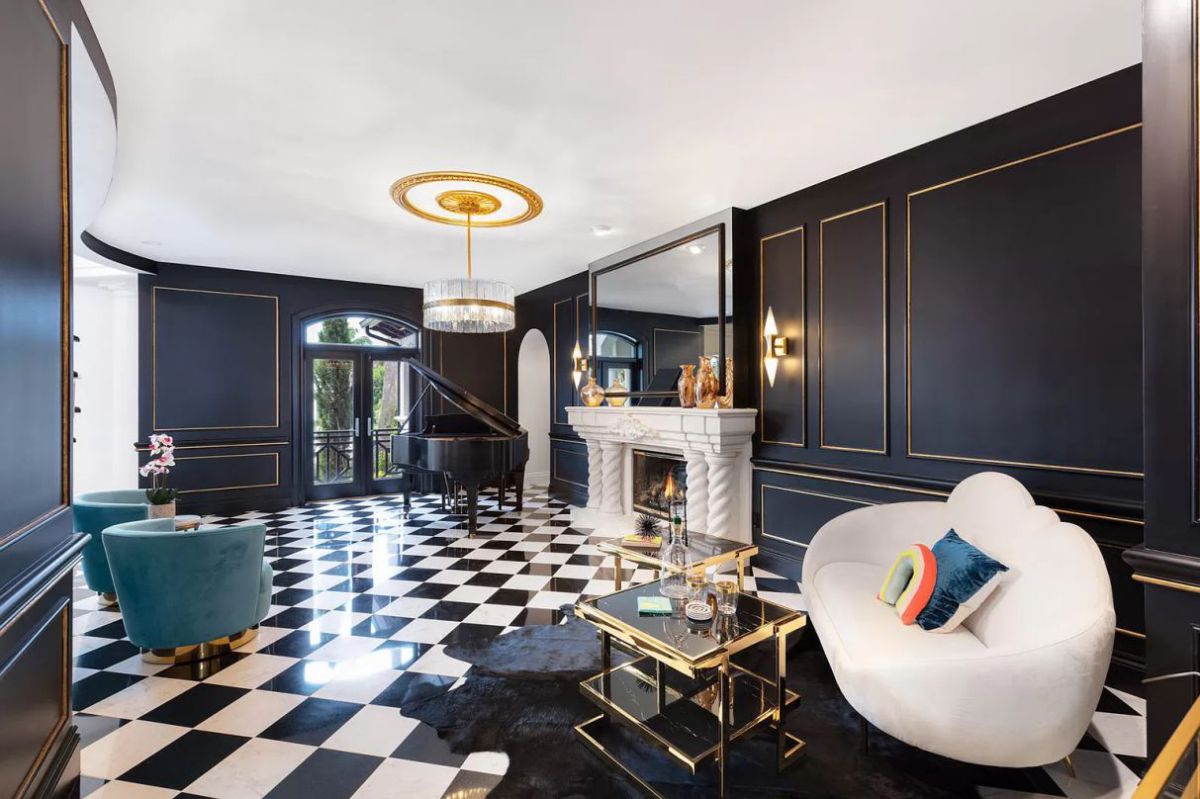 For a striking change to your living area, choose a dark wall color. Dark walls give a space a cozy and welcoming atmosphere. Living rooms, libraries, dining areas, and bedrooms are all excellent spaces for them. Keep the floor and ceiling finishes lighter when using a dark hue on the walls. The coffee table becomes the focal point of the living area thanks to the rich blue-black walls. Show off a particular table or lovely object display with this technique. A $10,950,000 Captivating Beachfront Home for Sale in Stuart, Florida
8. Create An Art Wall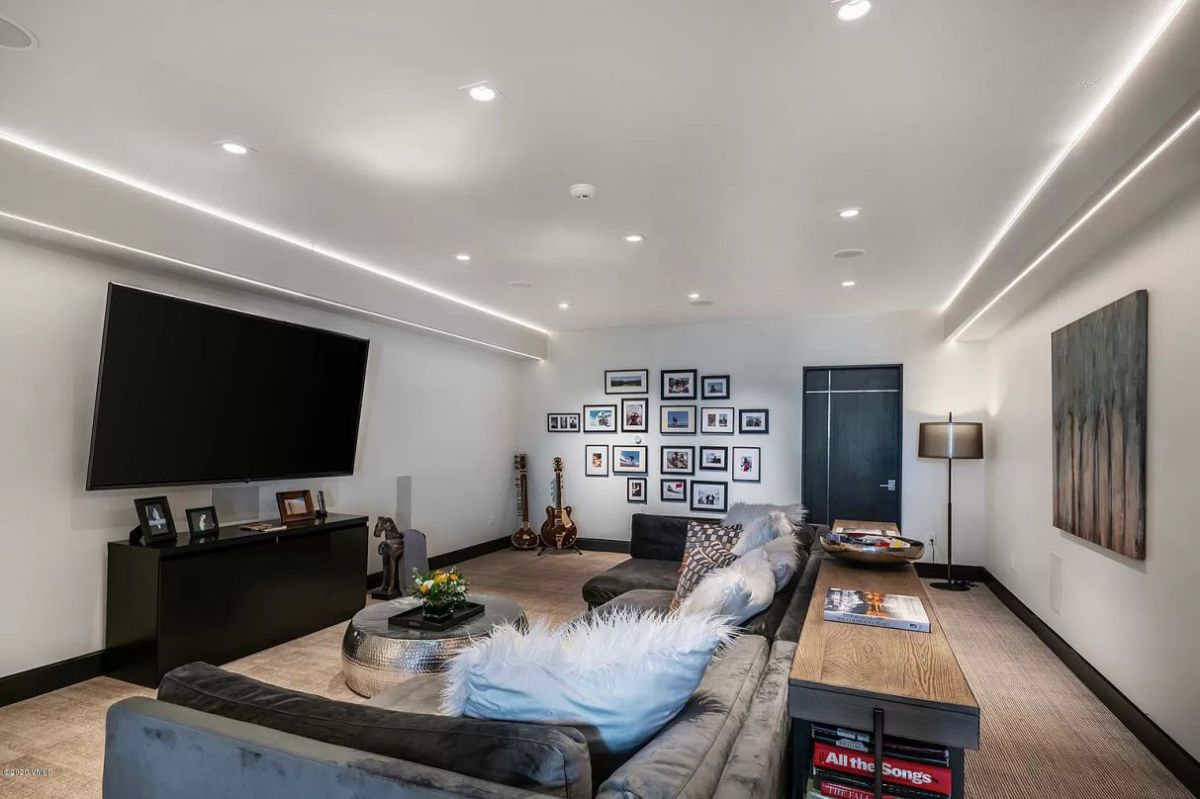 It can be difficult to find art that is big enough to hang above a sofa in a living room. Create an art wall if your artwork is too little or appears lost on a large wall. Make a collage resembling one from a gallery by combining tiny pieces of art and images. Before you begin hanging them, arrange them on the floor to decide how you want them to look. Keeping the same amount of space between each piece is a solid general rule. Spectacular Edwards Modern Home in Colorado Asking for $8,195,000
9. The Ambiance With Strategic Lighting Should Be On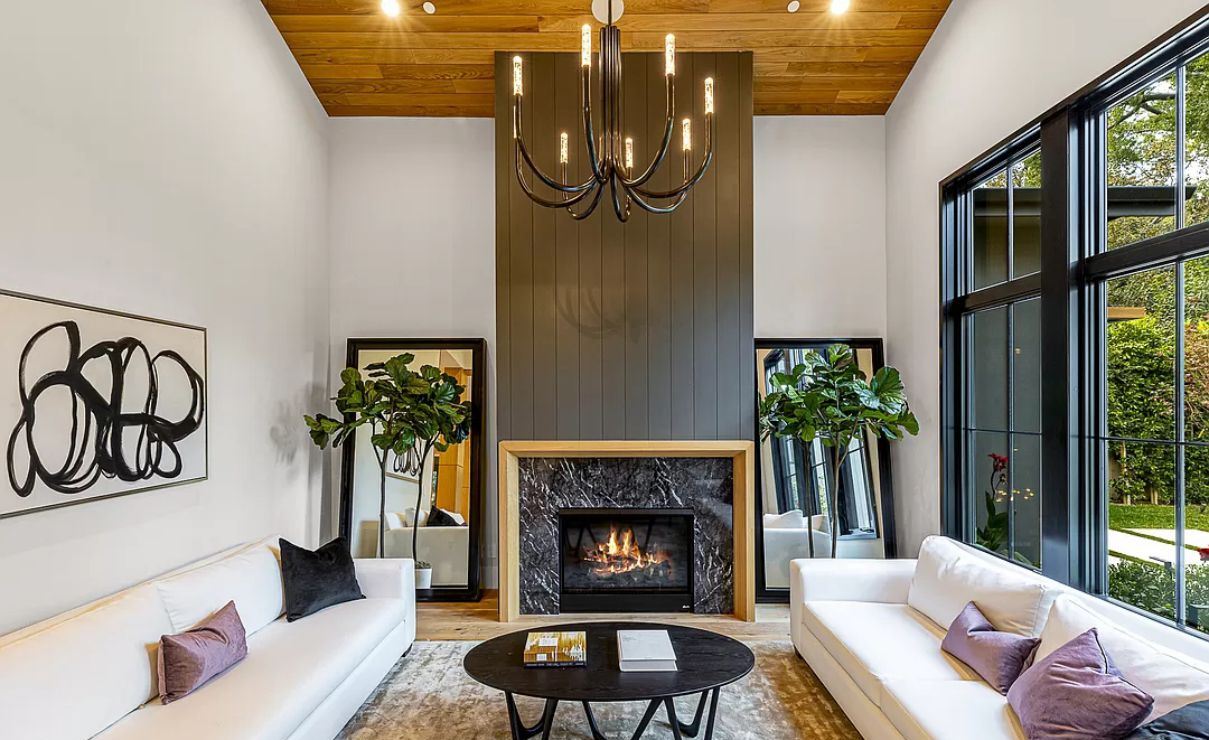 Although multipurpose living rooms have numerous uses, their primary function should be as retreats where family members and guests can unwind and enjoy time together. And for setting the right mood, your lighting scheme is crucial. Use task and ambient lighting strategies to change the vibe of your area from dawn to night by combining illuminated living room lighting ideas.  A Studio City Home for Sale at $6,795,000 offering Lush Landscape
10. Use Exposed Book Shelving To Create Attractive Displays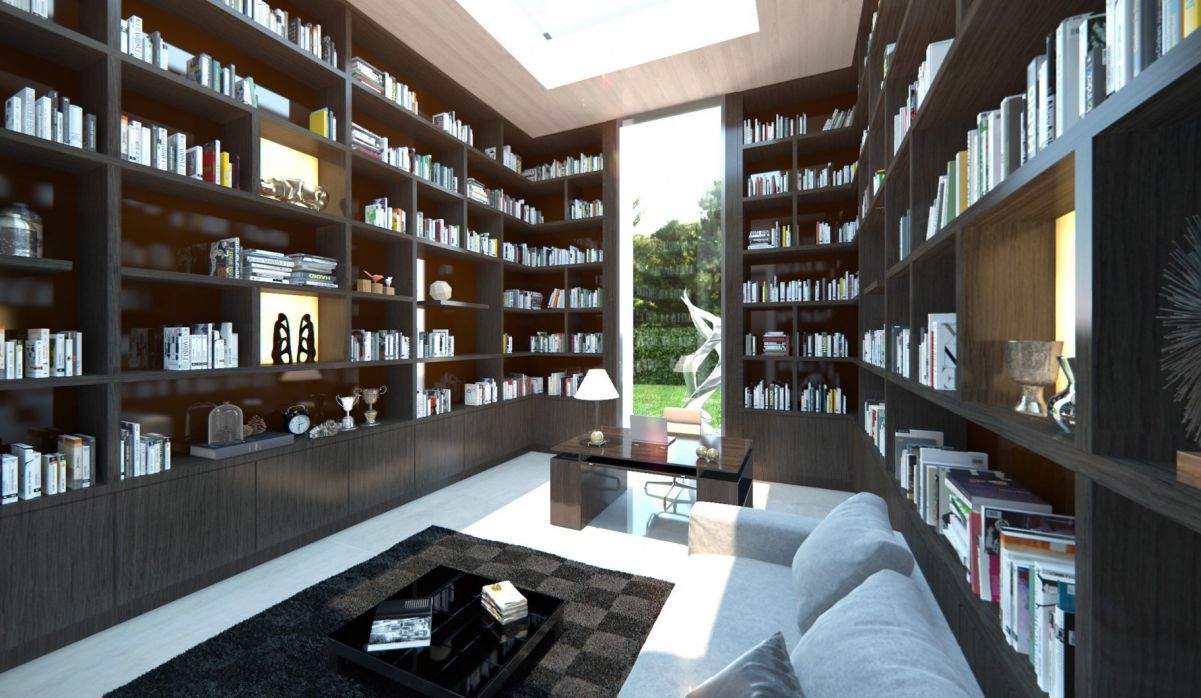 Partner your open concept living room design with open shelf ideas if you feel like showing everything. With cabinets of carefully collected curiosities, create one or two compelling focal points. Here, three sides of the wall are covered with bookcases, creating an indisputably striking feature that expresses artistic taste. An Architectural Concept of Beverly Hill Mansion by McClean Design
11. Include Earthy Accents To Add Spice And Warmth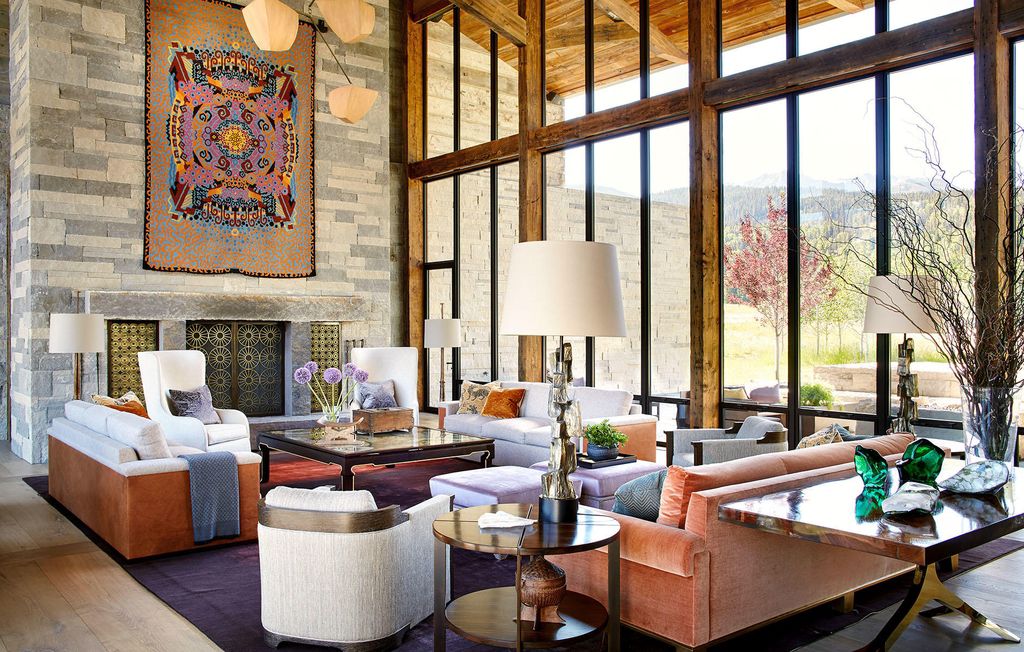 Add vigor to your design and warm up with cozy hues like sun-baked terracotta, trendy orange, and toasted saffron. Go bold with saturated, ripe hues on the walls and furniture, or for a softer, simmering approach, sprinkle spicy touches throughout soft items, decorative home goods, and wall art to liven up a neutral foundation. A $36,800,000 Colorado Ski Resort Property with Magnificent Views and Alpenglow Sunsets.
12. Beige Is The Choice For A New Update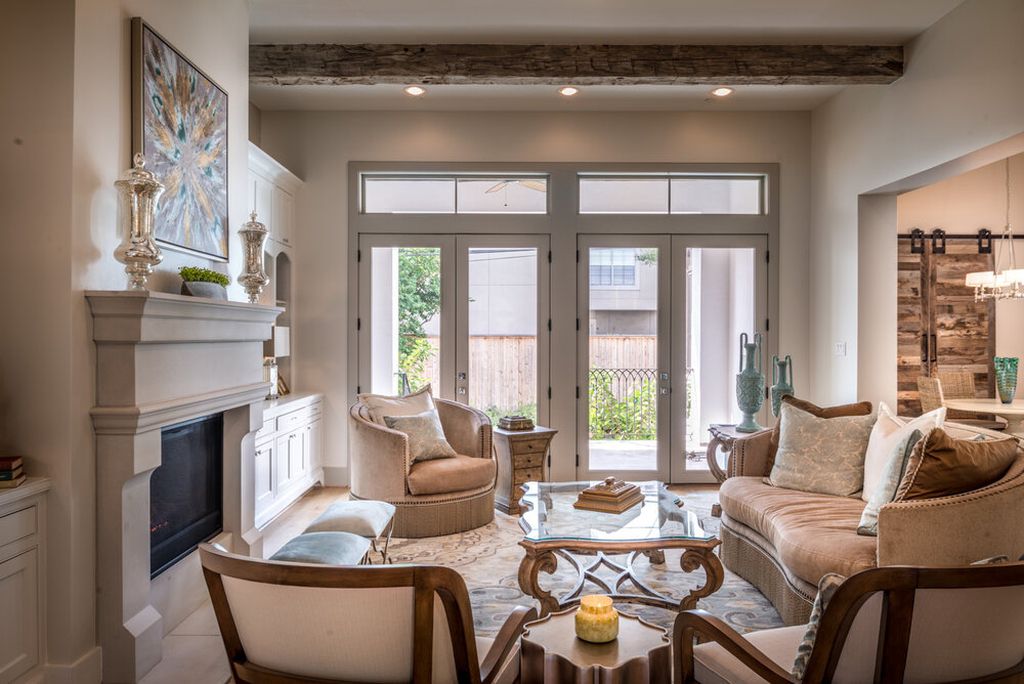 Everyone currently loves it for their living room, so we are very open to trying out this once-rejected color. Since it is significantly cozier than white, it makes a room feel cozier while yet feeling light and airy. Try matching beige soft furnishings with crisp white walls and a grey sofa for a soft but contemporary design. Beige looks wonderful when matched with white as a contrast and to bring in some cleaner tones. Deluxe Interior Design of Bellaire Beauty by The Design Firm
13. Contrastive Colors And Texture Should Be Mixed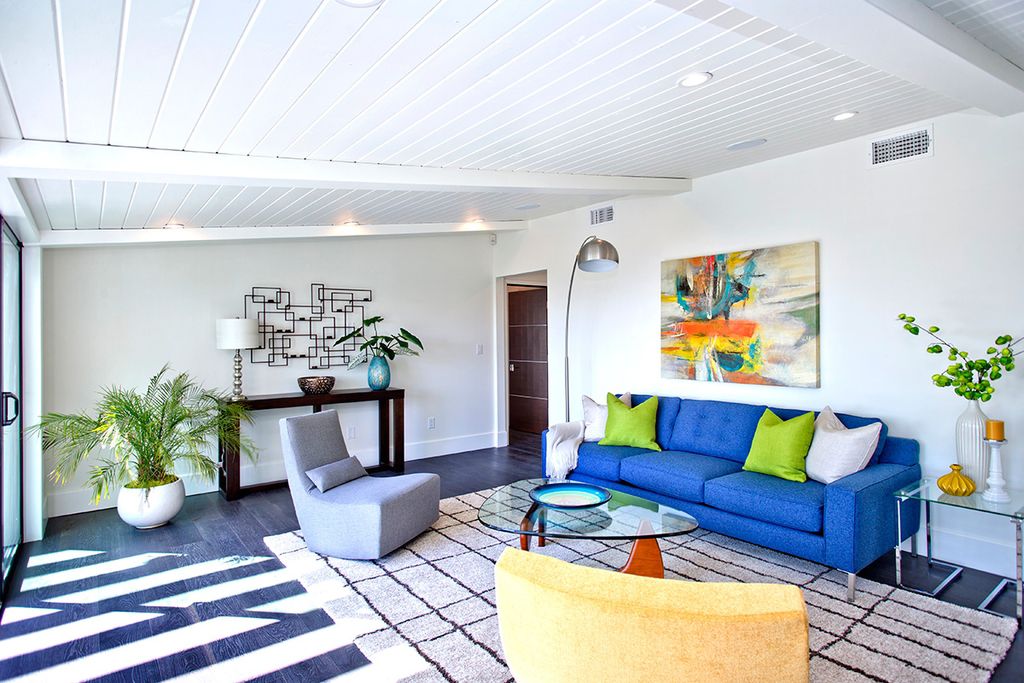 If you're looking for living room ideas that will instantly change the look of your area, choosing a few colors to repeat together is a great place to start. As it draws attention to various areas of the room and dispels the myth that certain hues shouldn't be combined. Mid-Century Modern Home Interiors by Modiano Design & Staging
14. Multifunctional Space: Zone It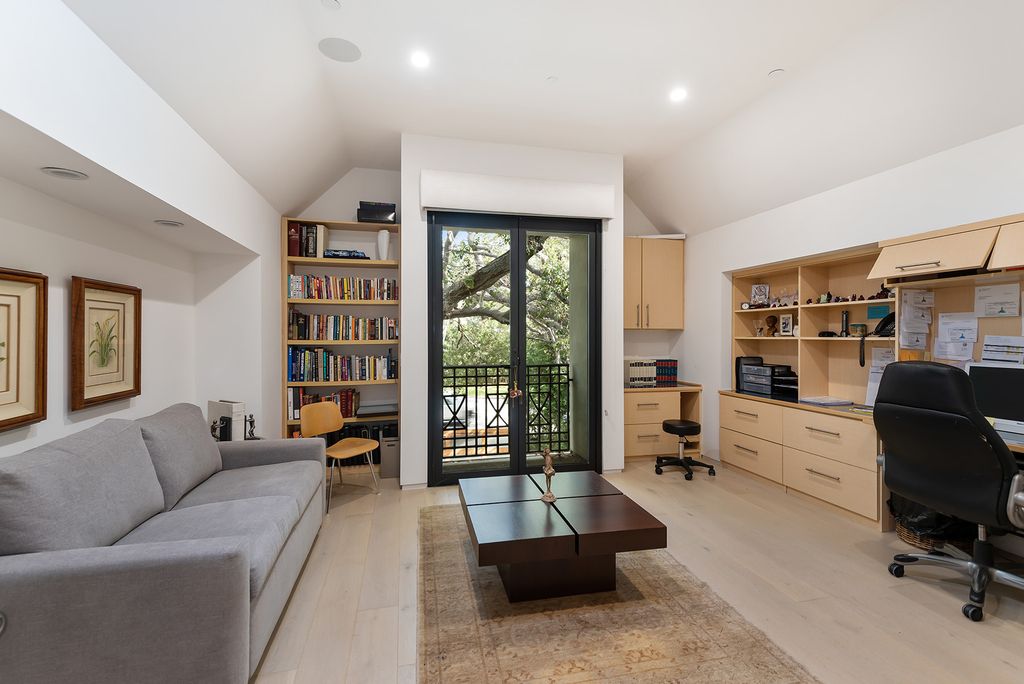 Modern living room designs have evolved into hubs of activity where people congregate for anything from socializing to working from home to unwinding. Try using space zoning to divide the "job at hand" by designating specific locations for each activity. Asking Price $9,400,000 for A Beautifully Appointed Home in Los Angeles
15. A Bookcase Will Add Personality And Color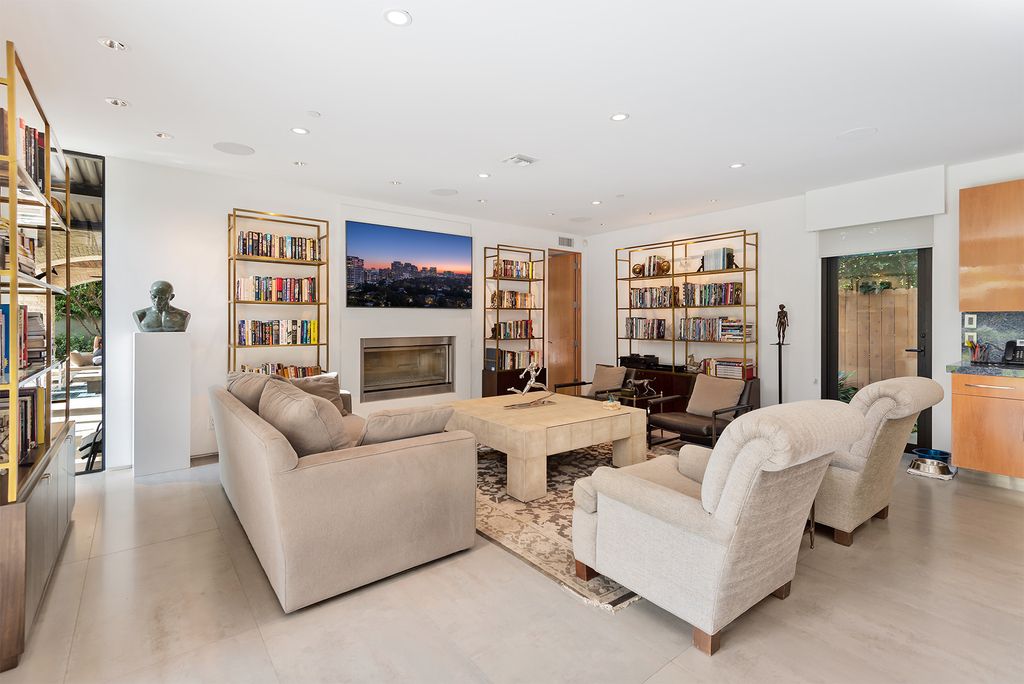 The majority of us have bookcases in our living rooms, but with the appropriate styling, they can serve many purposes. Gaps are helpful, so you don't have to cram in every book. Additionally, you'll add much more personality if you leave room for trinkets to be dotted among the books, such as little photographs in ornate frames, boxes, plants, figurines, and whatever other decorative items you might have hidden. Asking Price $9,400,000 for A Beautifully Appointed Home in Los Angeles
16. Align Your Lighting's Warmth With The Gray You Choose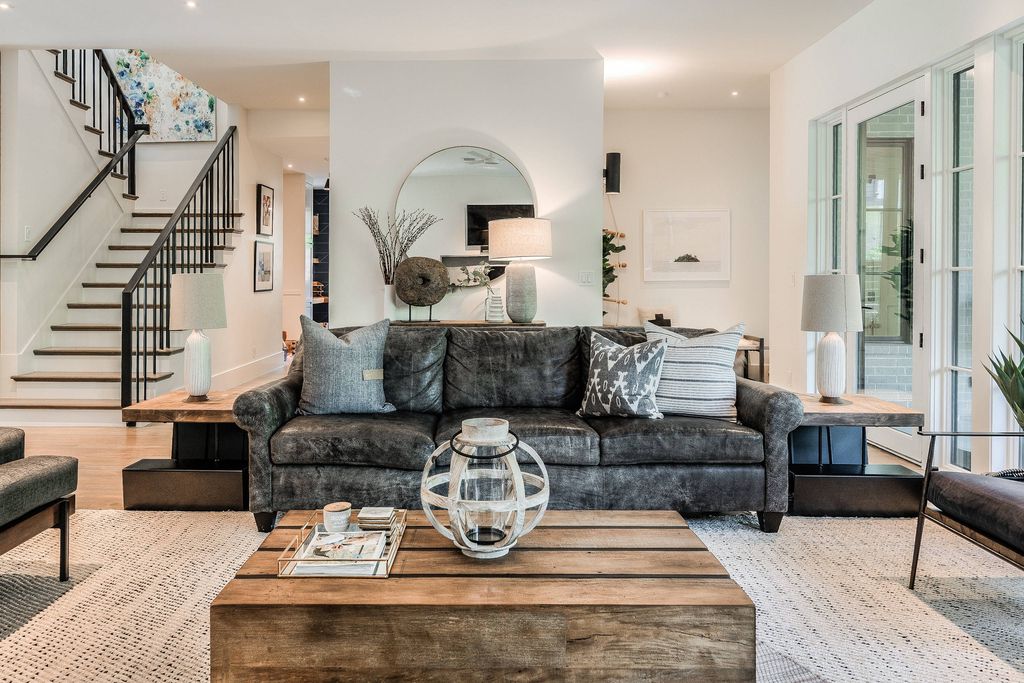 Mirror design ideas are always going to be effective for a living room layout that will offer light and space. A reflecting surface will only help by enlarging the space and bringing in more light if you're seeking for small living room ideas or have a dark living room. We understand magic. Hang A Mirror To Give The Appearance Of More Space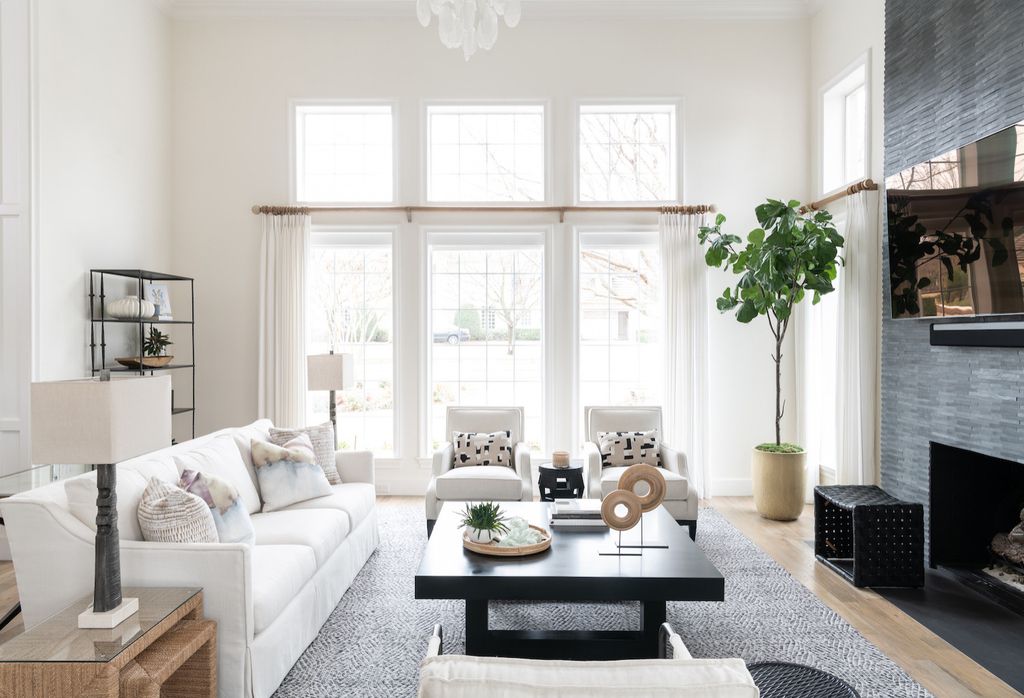 You haven't yet been drawn to the dark side? With a white living room, keep items in your living room really light. Instead of using colors and various neutral tones, you can create interest by using textures. This color scheme is obviously excellent for small living rooms because using lighter, brighter hues will only make the room appear larger. Impressive remodeling of Scandinavian Lakeside by Traci Connell Interiors
Drawing up a blueprint for your living room is where we believe the greatest place to start when designing a living room from scratch should be. You can accomplish this with the help of many fantastic websites and applications, or you can stick with the basics and use graph paper and a pencil. Then develop a list of everything you want or need in the room, including furniture, decor, lighting, and storage for the living room. And begin arranging it in the space; experiment with different arrangements according to your strategy. For more amazing ideas, you may look at the post 16 Living Room Ideas Pink And Grey Design Suggestions.
More Ideas For Living Room:
---
Thousand of high quality images of Living room and more you can see at Livingroom Gallery.