Date of Publishing:
Architecture Design of Tongass Ledge House
Description About The Project
Tongass Ledge House, a creation by Prentiss + Balance + Wickline Architects, delicately rests above the Alaskan shoreline. Positioned to overlook the inlet waters and perched at the precipice of a rocky ledge, this dwelling consists of two subtly angled volumes that capture the awe-inspiring vistas of the natural surroundings. Designed for a client who divides their time between Seattle and Ketchikan, the concept demanded an unpretentious structure and layout, elevated by exquisitely customized interiors. Poised on the edge of the vibrant Tongass Narrows, the Ledge serves as an ideal vantage point for any nature enthusiast.
Tongass Ledge's architectural geometry revolves around two soaring shed roof structures interconnected by a central section. This figurative pivot acts as the primary entrance and seamlessly links the private and public spaces to an outdoor deck. The front entrance, located on the eastern side alongside a mudroom, maintains an aura of seclusion with its largely concealed design, thanks to tree cover and minimal openings, providing a sense of seclusion from neighbors.
On the western flank, the master bedroom and living room gracefully cantilever over the rocky ledge below. Also, creating the sensation of hovering above the water. The floor-to-ceiling windows draw one's gaze toward the expansive vistas and imbue the interior spaces with an outward orientation. Within the primary building wings, a secondary set of lower shed roof volumes cleverly accommodates a cozy seating nook adjacent to the living room and a laundry area near the guest bedroom.
The Tongass Ledge House embodies the rugged charm of Ketchikan while incorporating the client's refined vision, resulting in a deeply personal home perfectly attuned to the wonders of the Alaskan wilderness. Tongass Ledge serves as a peaceful observatory, offering opportunities to observe diving seabirds, seals, and even majestic humpback whales amidst the stunning backdrop of the Alaskan wilderness.
The Architecture Design Project Information: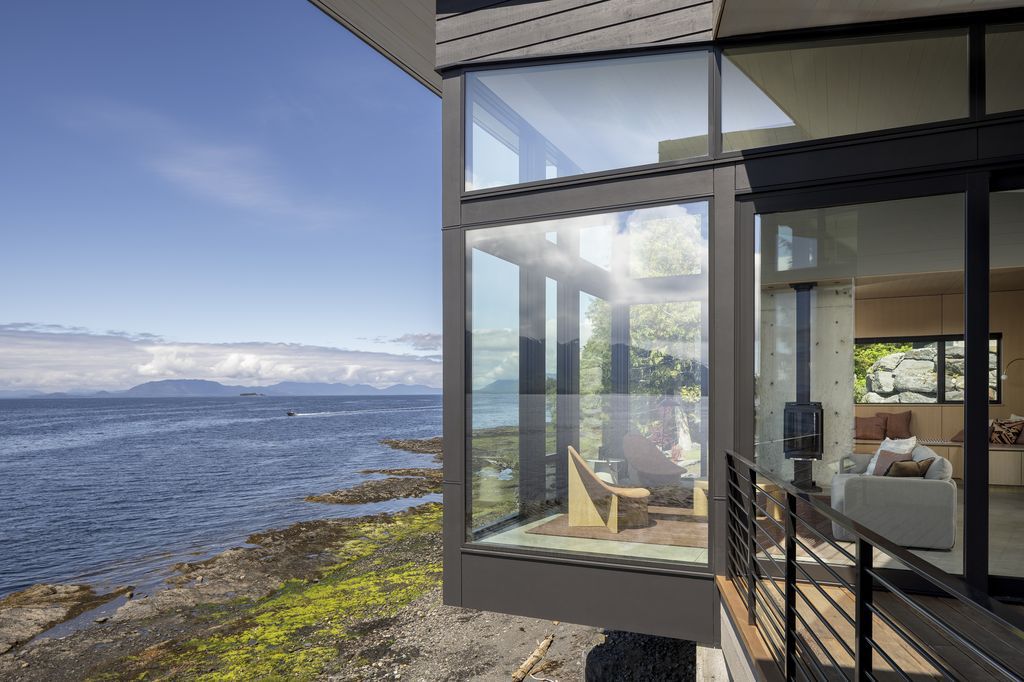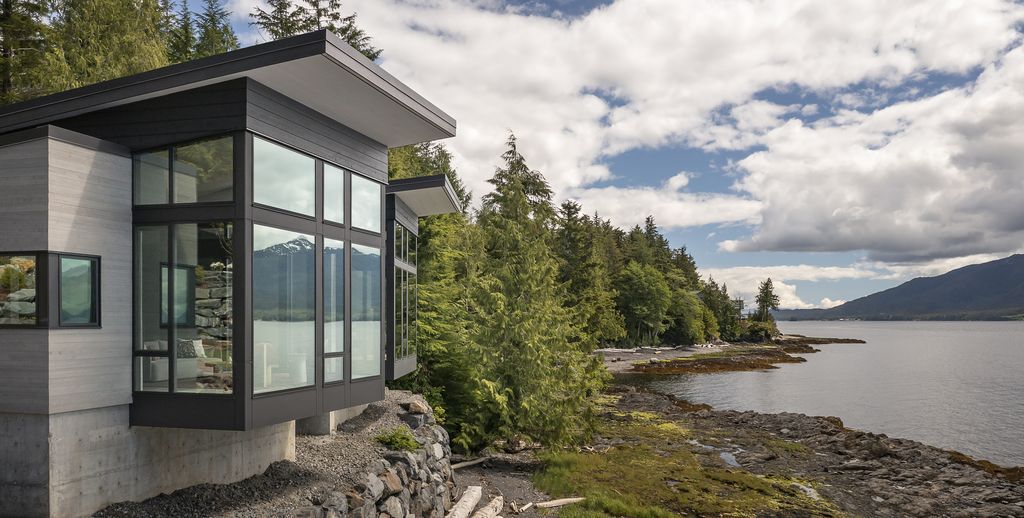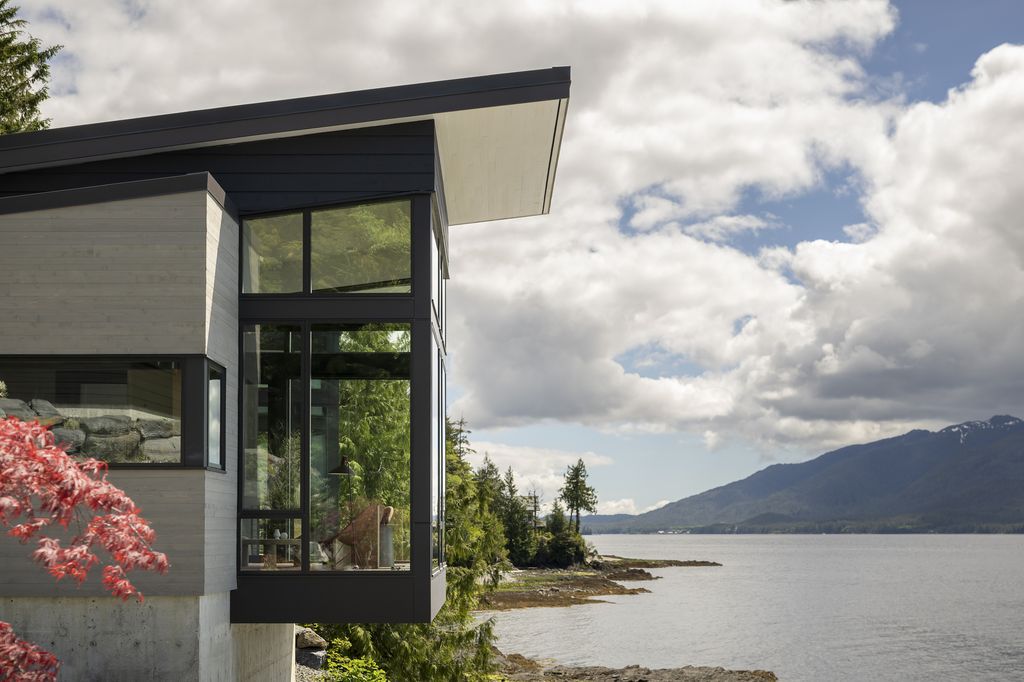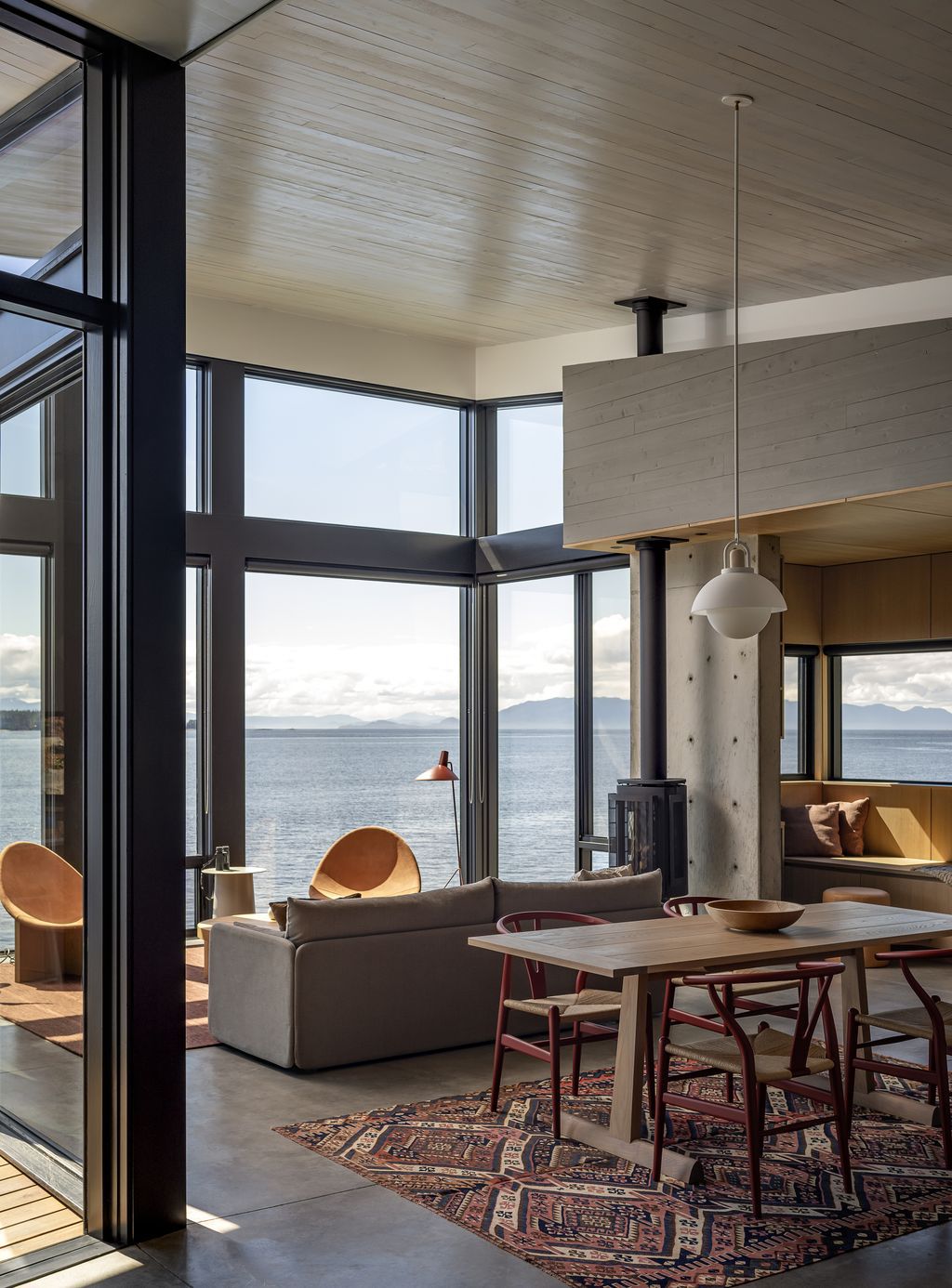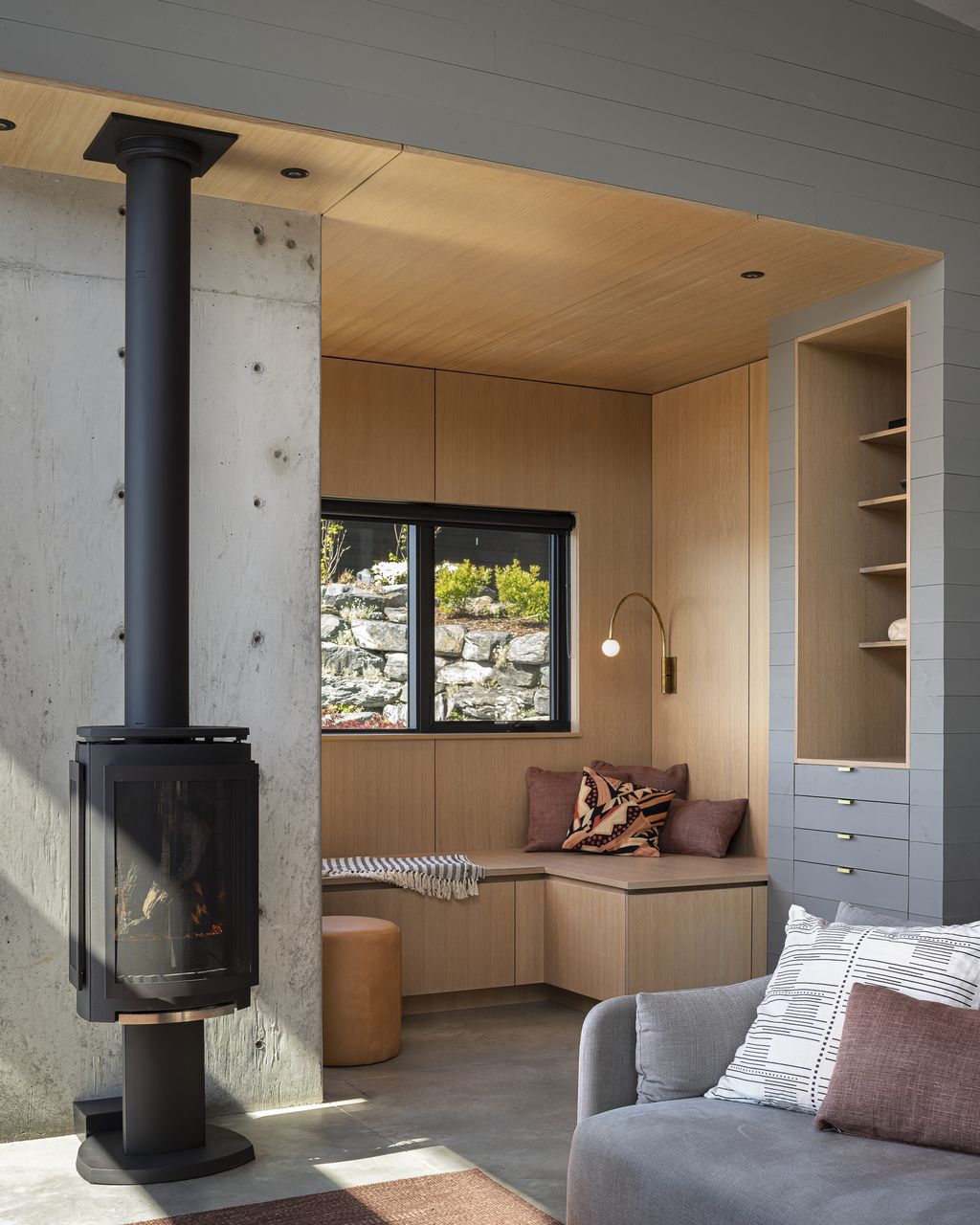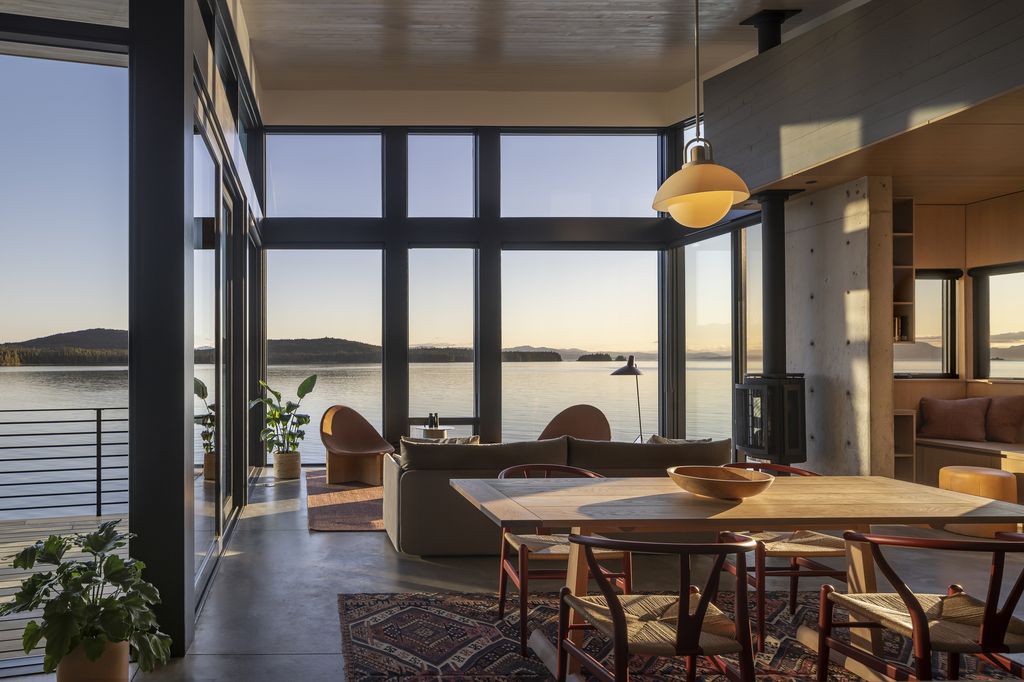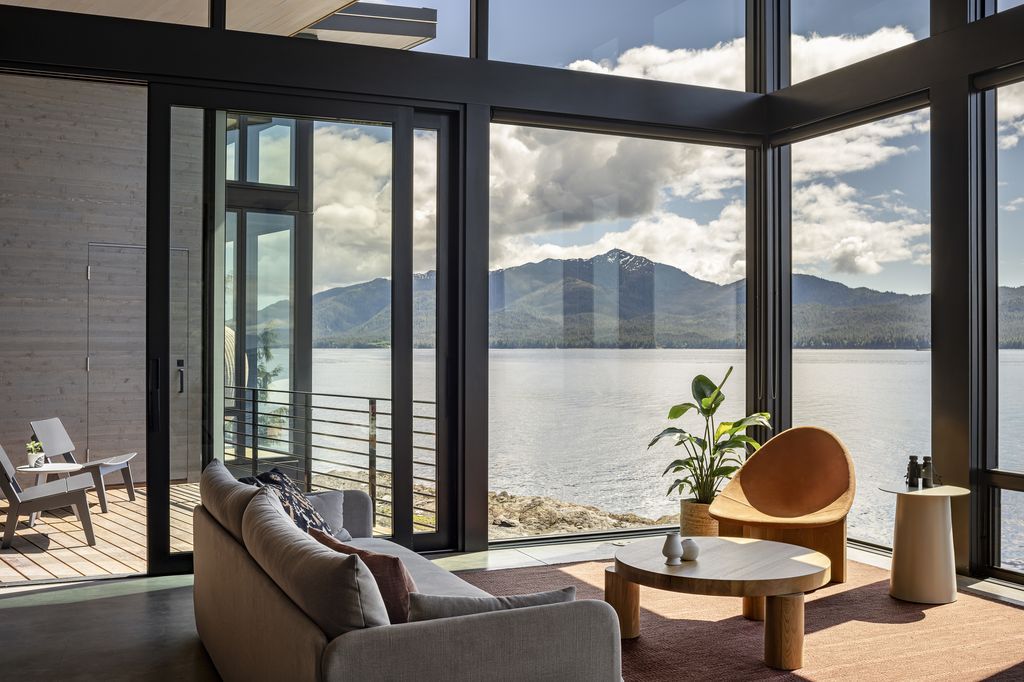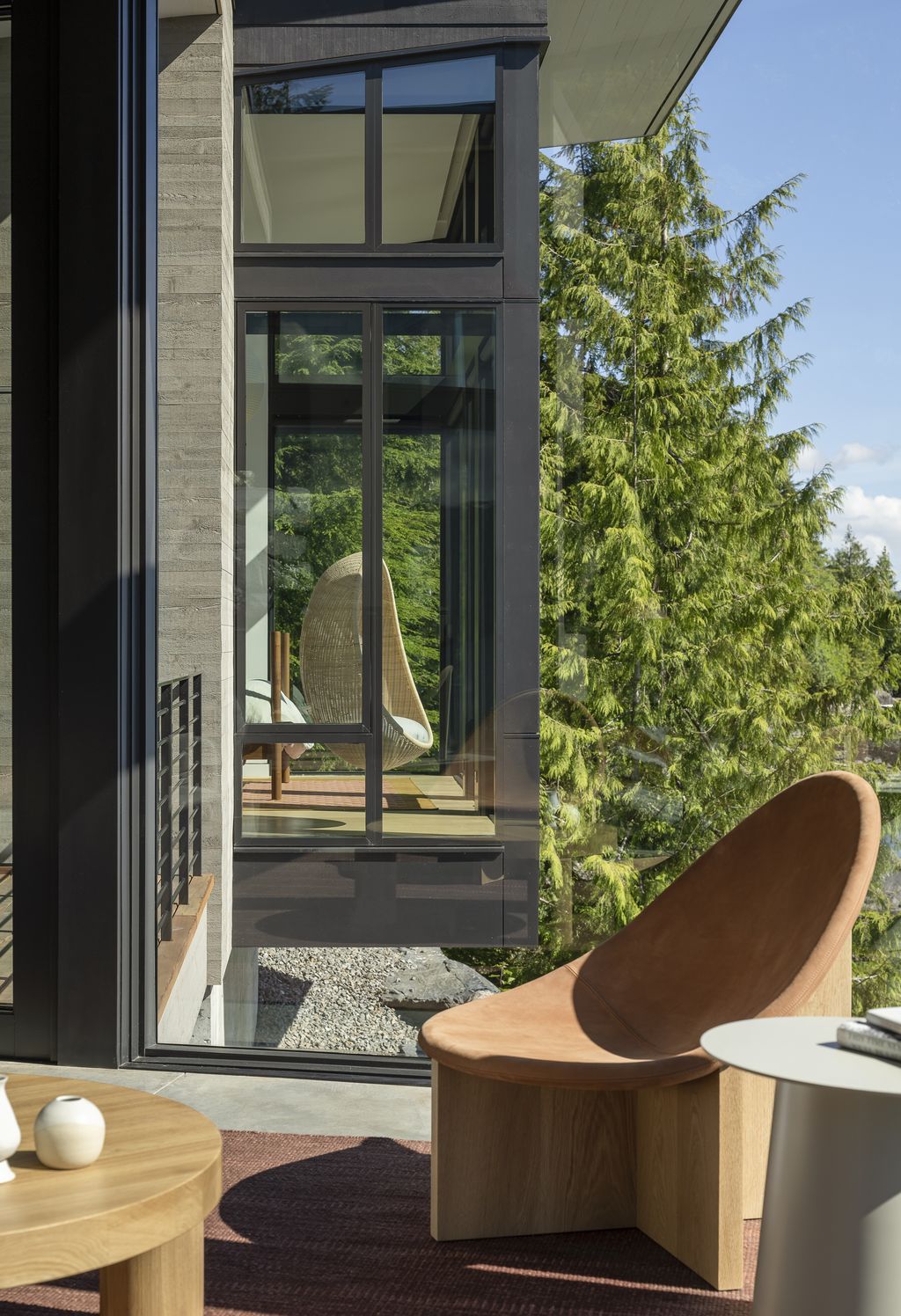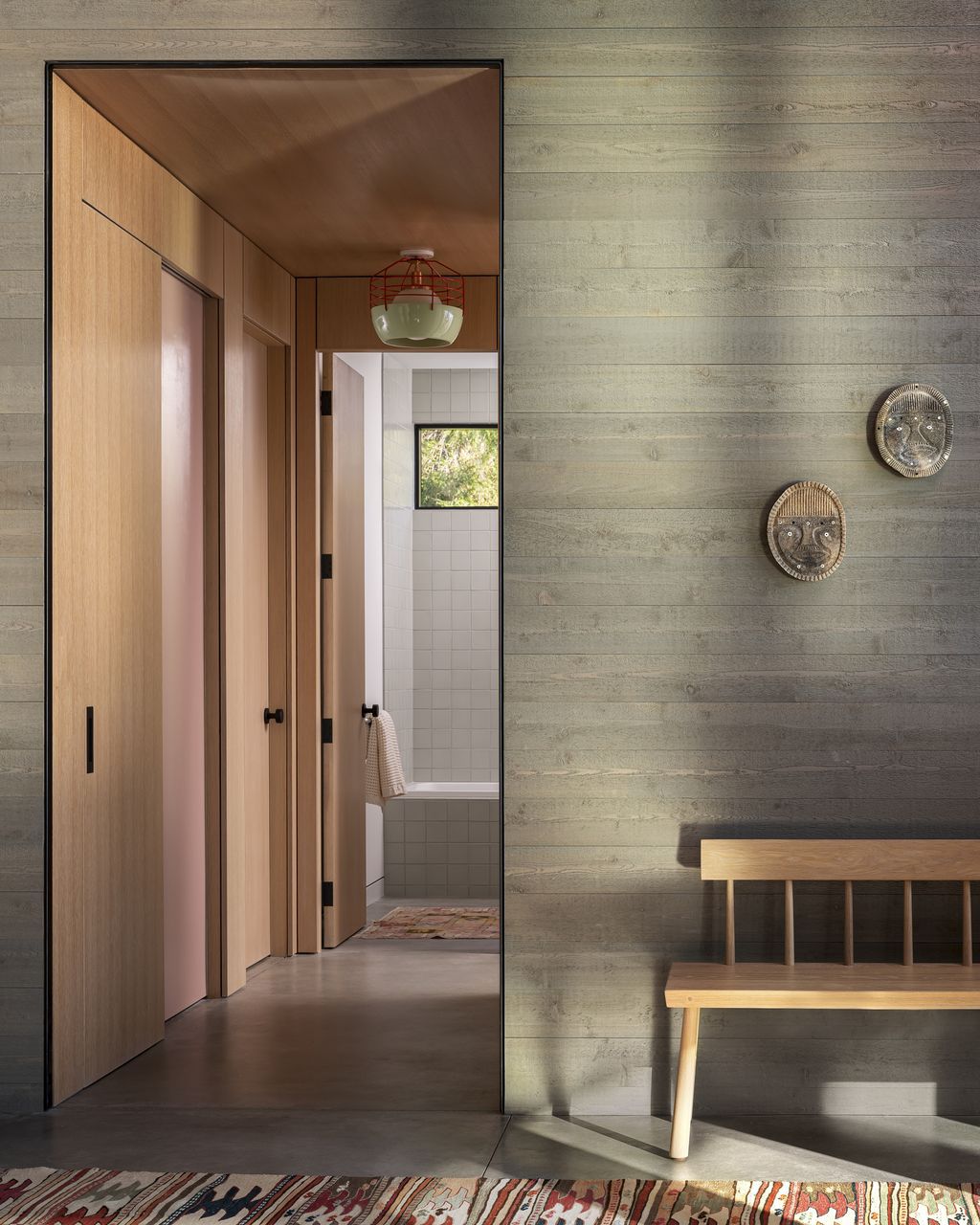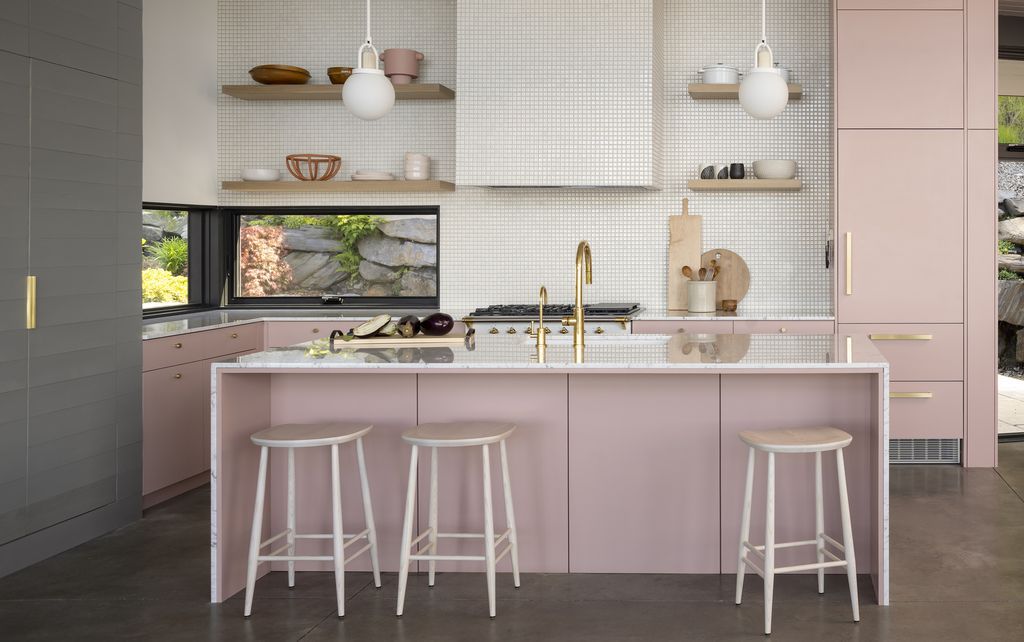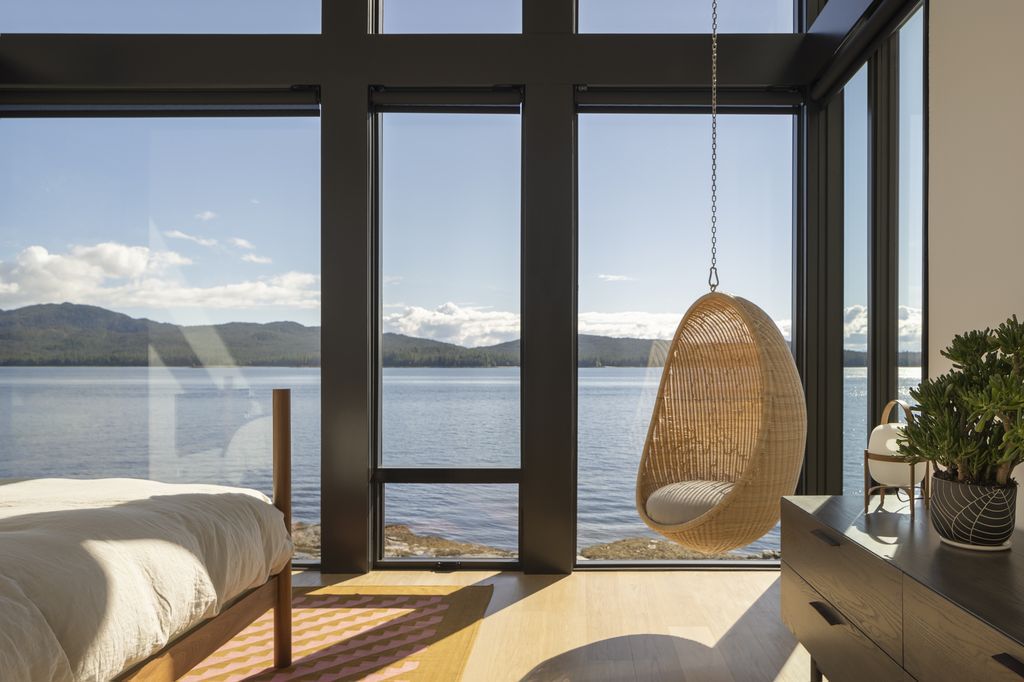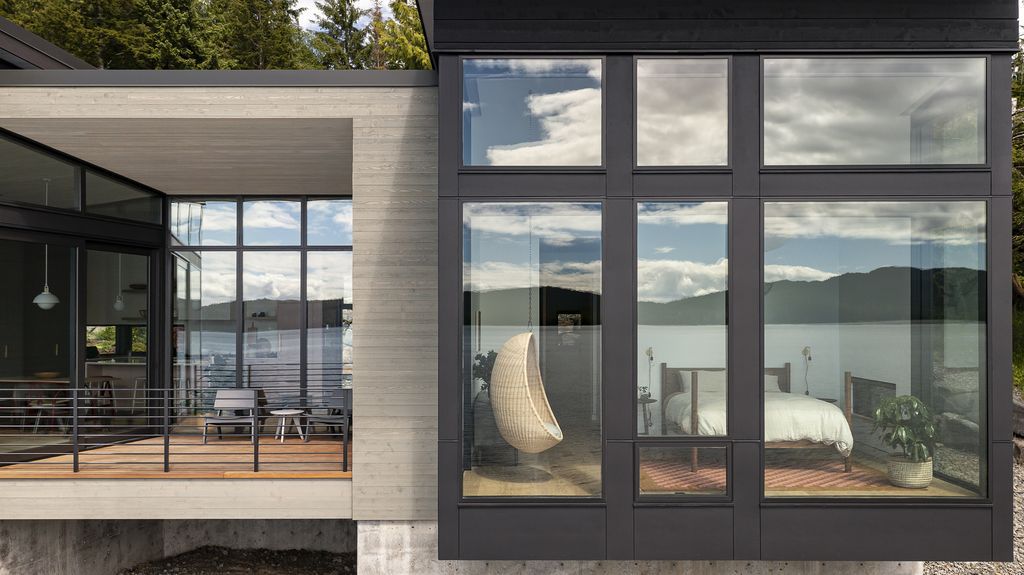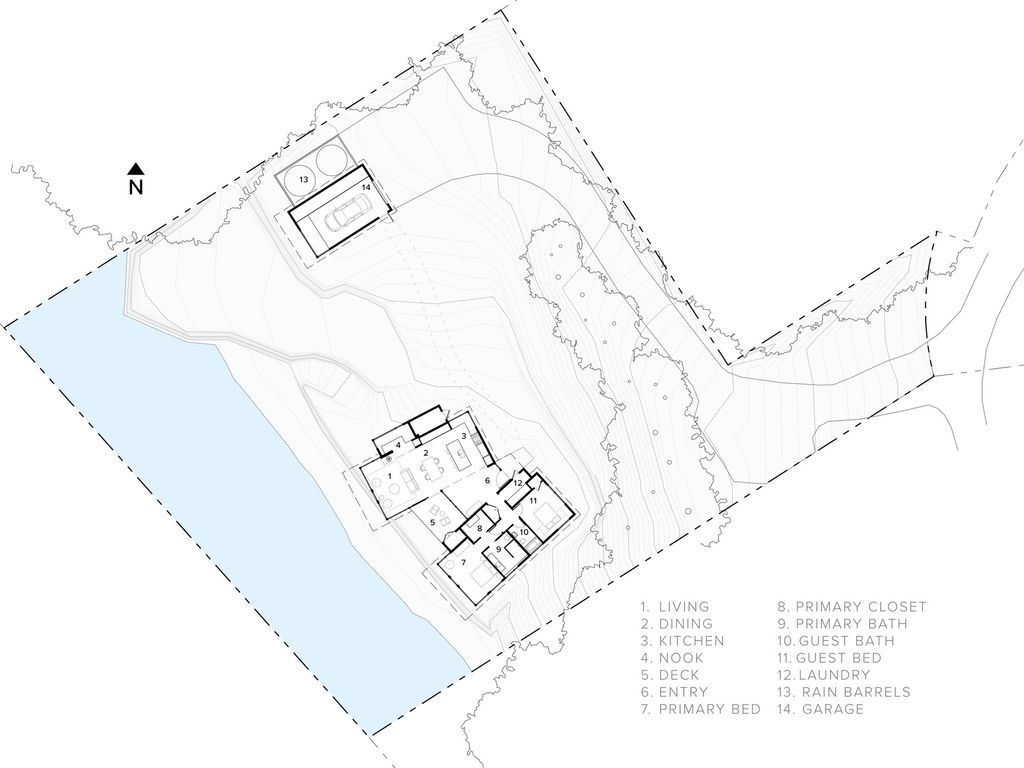 The Tongass Ledge House Gallery:
Text by the Architects: Tongass Ledge House sits gently perched over the Alaskan shore. Overlooking inlet waters and balanced at the edge of a rock wall, two volumes at a subtle angle capture the breathtaking views of the surrounding landscape. For a busy client who splits time between Seattle and Ketchikan, the complete design required a simple form and program, personalized through highly custom interiors. Standing at the edge of the vibrant Tongass Narrows, the Ledge is the perfect lookout for a nature lover.
Photo credit: Andrew Pogue Photography | Source: Prentiss + Balance + Wickline Architects
For more information about this project; please contact the Architecture firm :
– Add: 224 West Galer St Seattle, WA 98119
– Tel: info@pbwarchitects.com
– Email: hello@pbwarchitects.com
More Projects in United States here:
---