Date of Publishing:
Almost every homeowner is concerned about how to design a beautiful and harmonious toilet with the rest of the house. Everyone wants a bathroom that is both attractive and functional in their home. Don't worry, this article will provide 17 bathroom design ideas to assist you in selecting the best interior and decoration for your bathroom. Thousands of other amazing home design ideas can be found at LUXURY PHOTO.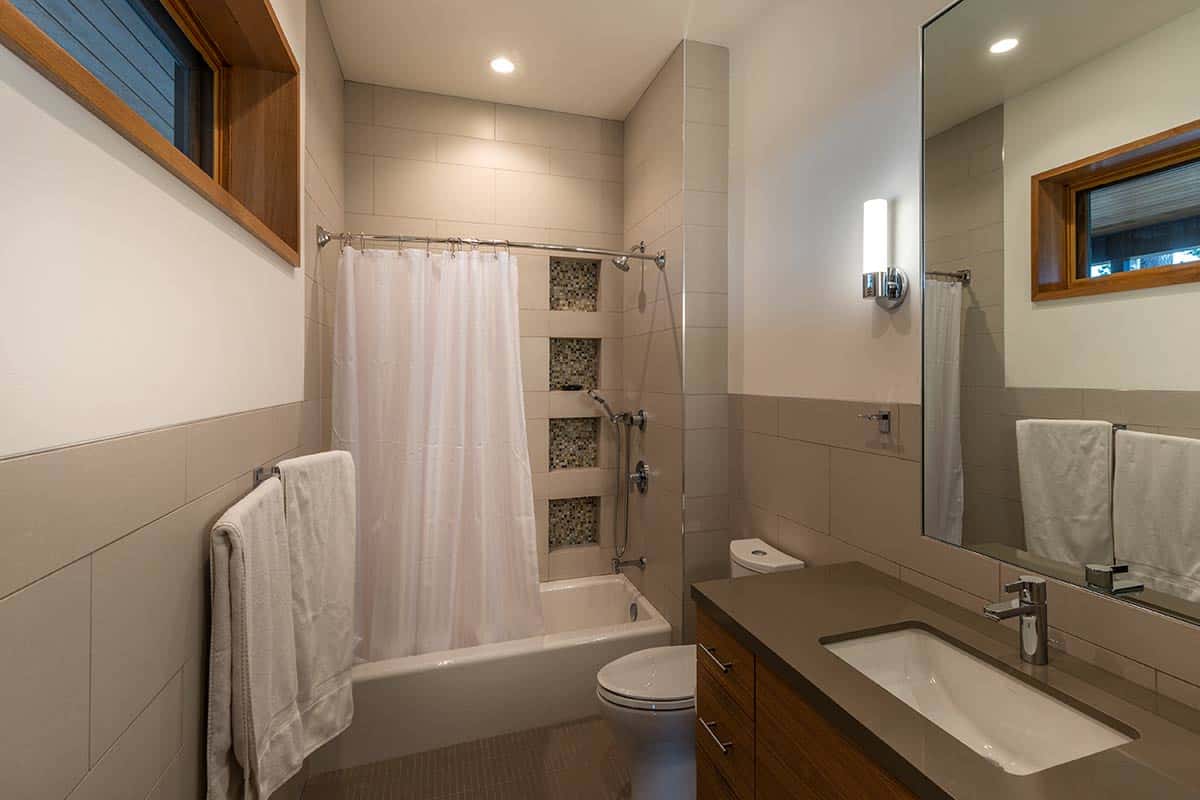 1 | With small bathrooms, it's common to use curtains to create a private space. Martis Camp Mountain Home Lot 517 by Kelly and Stone Architects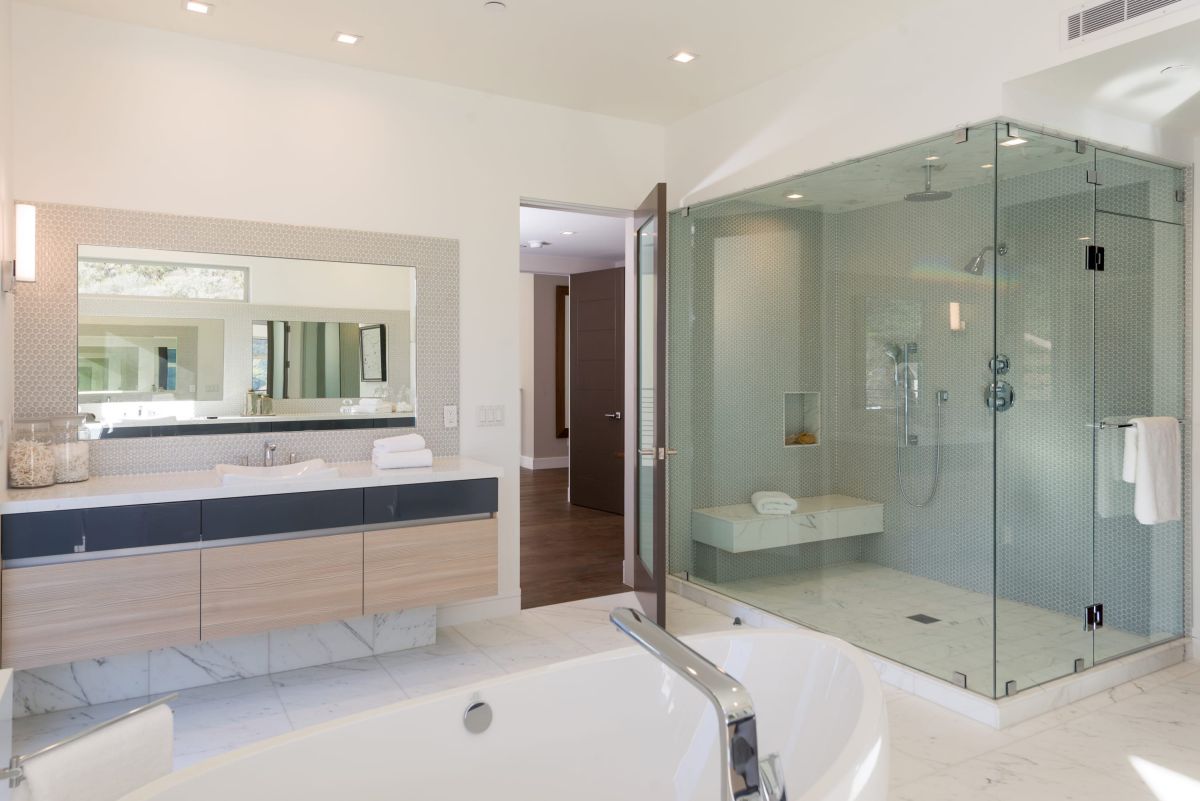 2 | If you have a large bathroom, you can use glass panels to separate the steam room and bathroom from the rest of the space, as shown in this photo, where the splashing of water separates the steam room and bathroom from the rest of the space. California House with Exceptional Design in Agoura for Sale $4.25 Million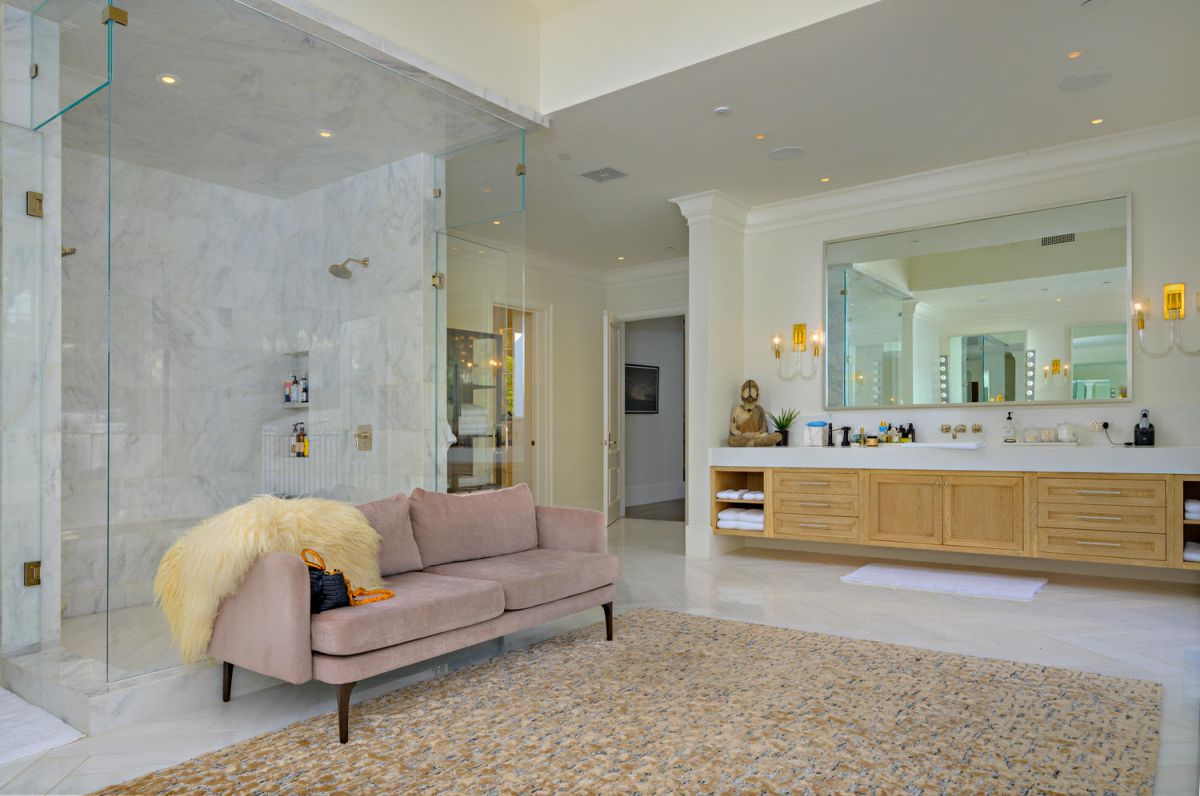 3 | The purple velvet sofa in the room's corner is the ideal spot for unwinding. Georgian Transitional Home in Beverly Hills hits Market $29.99 Million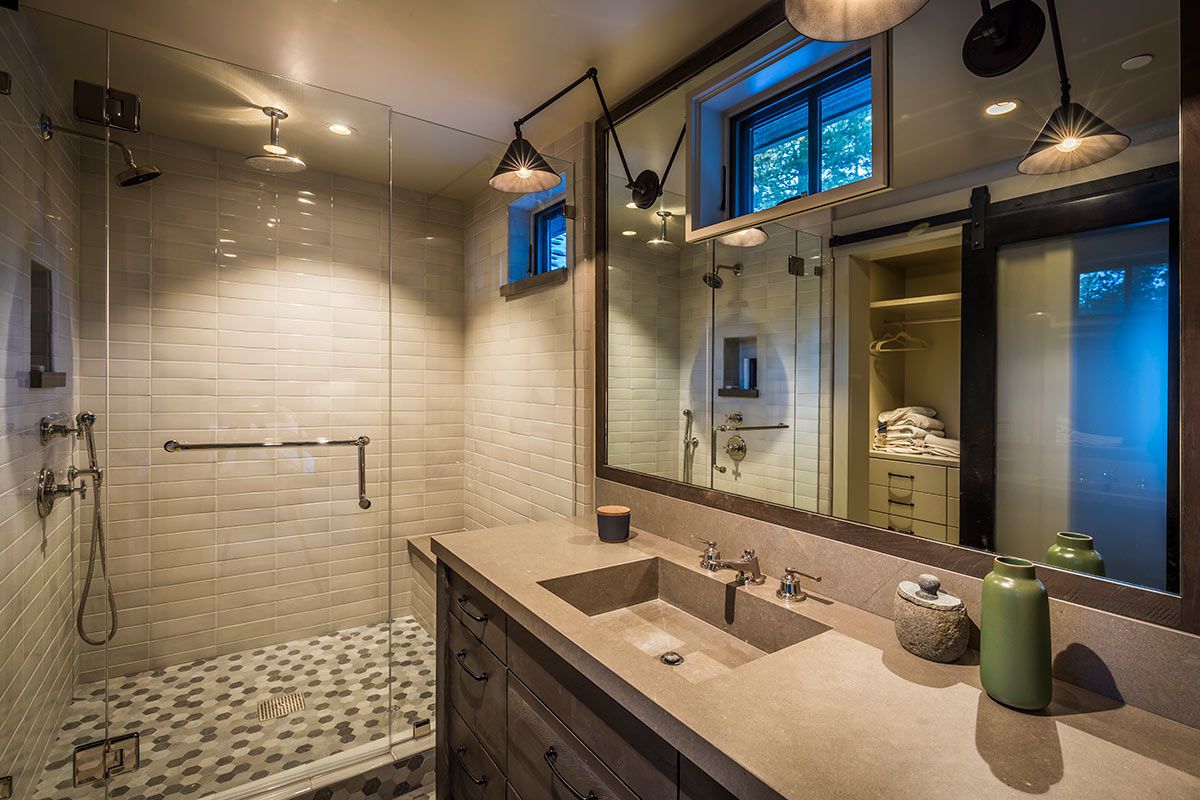 4 | The combination of yellow light and neutral colored ceramic tiles creates a soothing environment for the homeowner. Stunning Martis Camp Home Lot 308 by Kelly and Stone Architects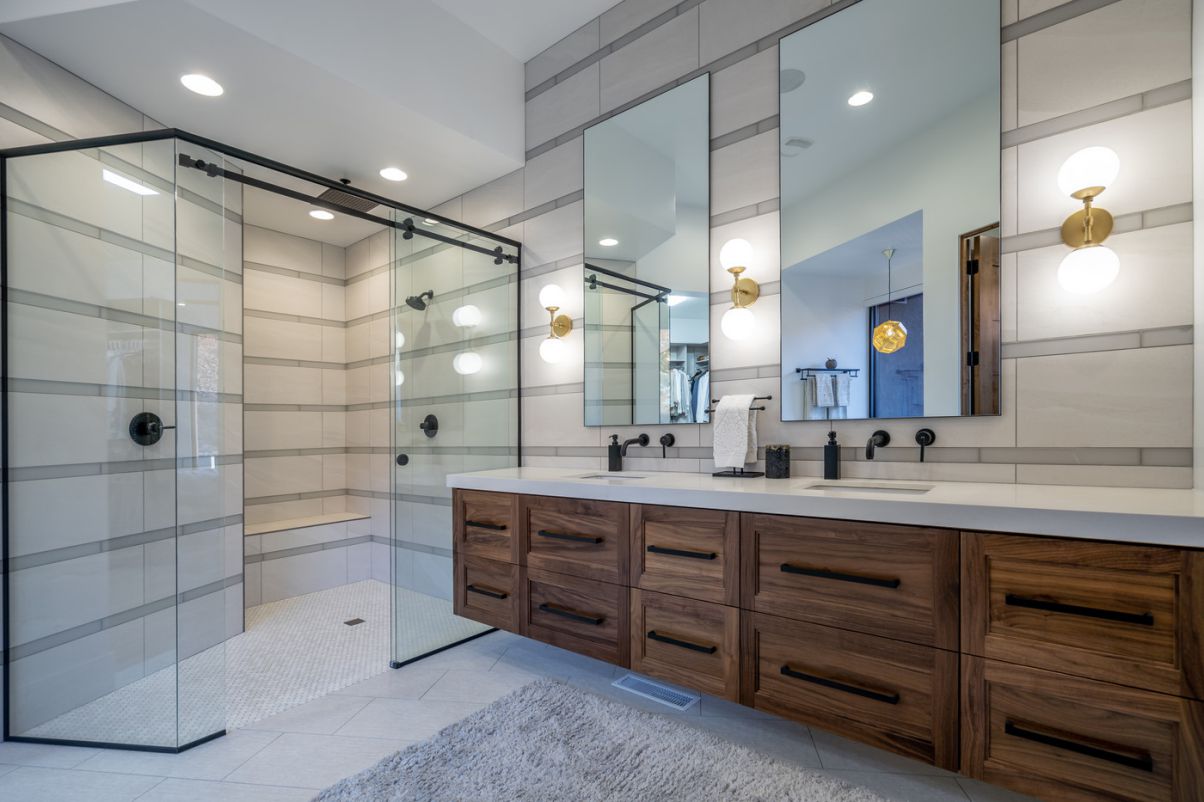 5 |With black border design, light colored ceramic wall tiles, and wooden cabinets, this room combines modern and classic style. Desert Home in Salt Lake City, Utah by McQuay Architects
More Ideas for Kitchen: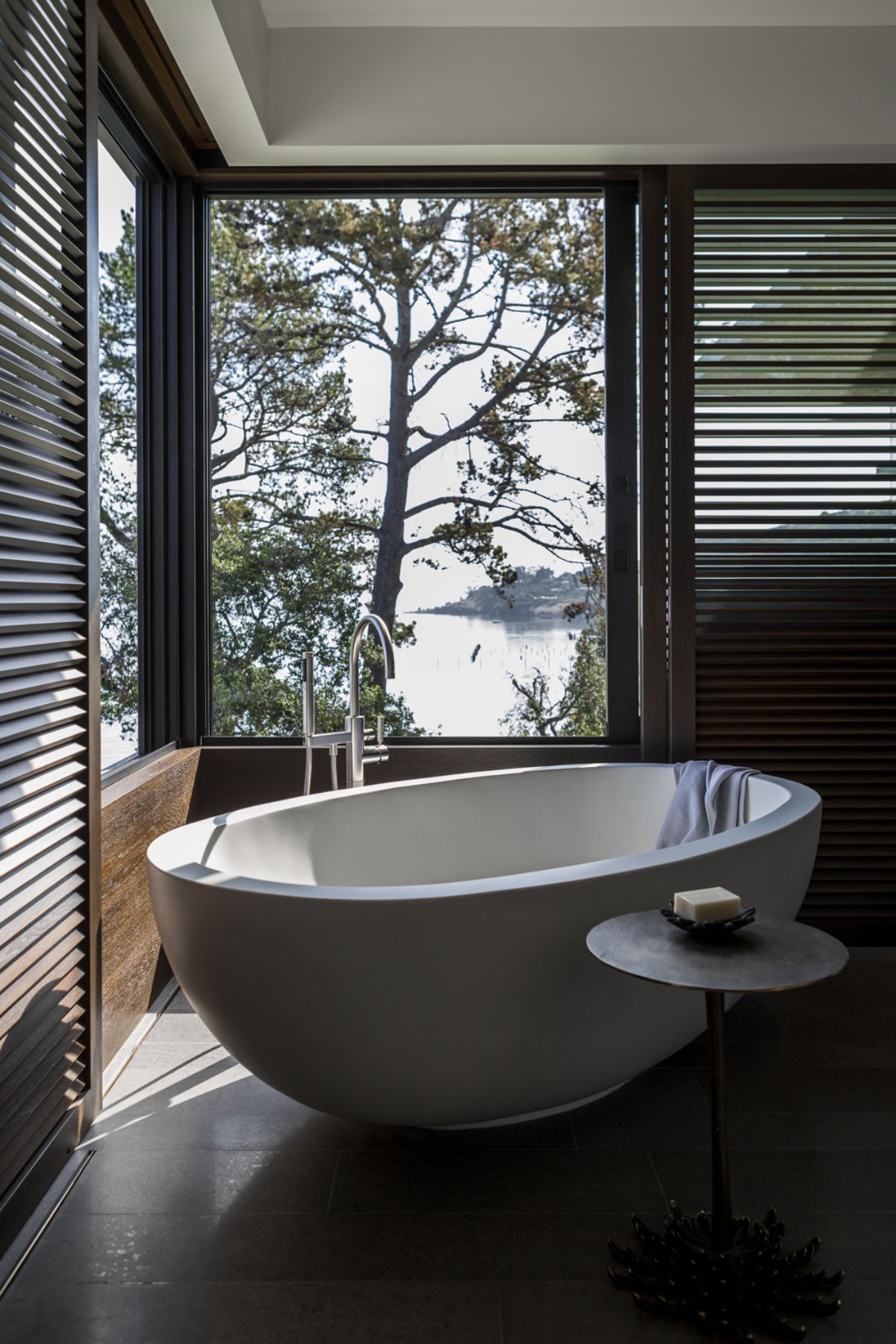 6 | The bathtub's unique location also makes a difference in your home. With a corner location that faces out to nature and wooden doors, this space is nostalgic and classic. Tiburon Home in Marin County, California by Walker Warner Architects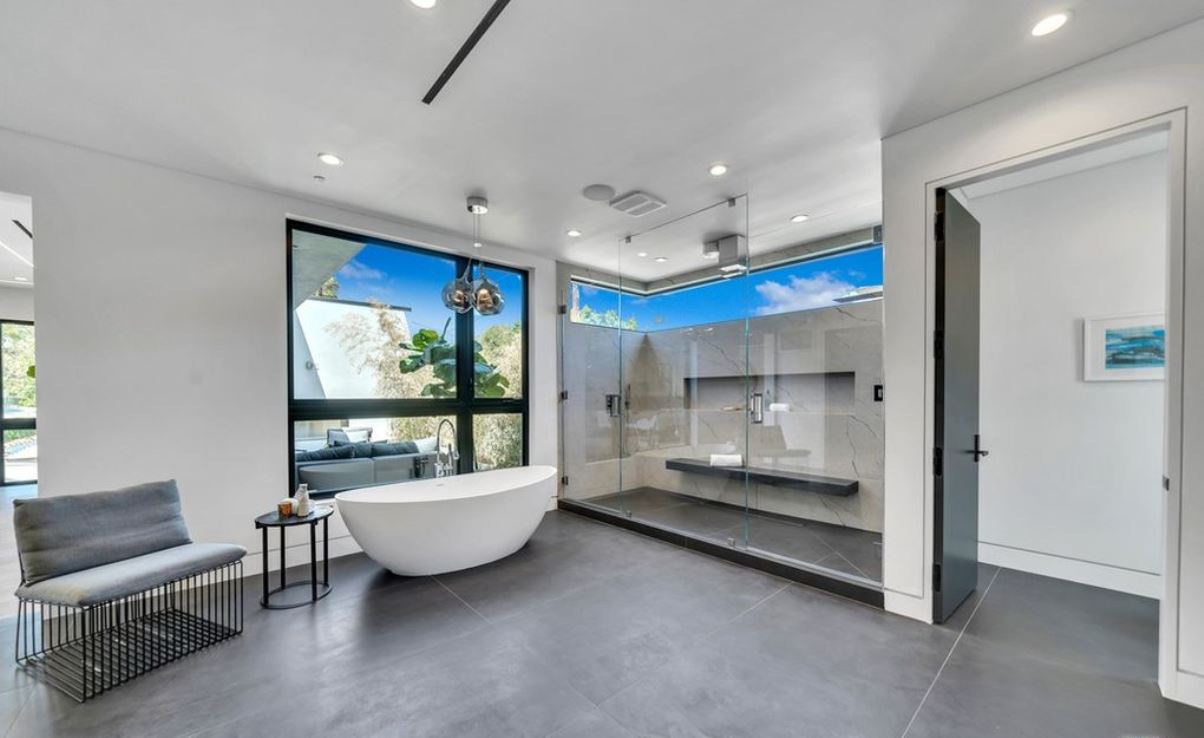 7 | Because of the unique design of the glass door, you can take advantage of natural light. Furthermore, the contemporary design, which features a seamless combination of black and white, serves as a focal point for the space. Magnificent New Construction Home in Los Angeles asks for $4.3 Million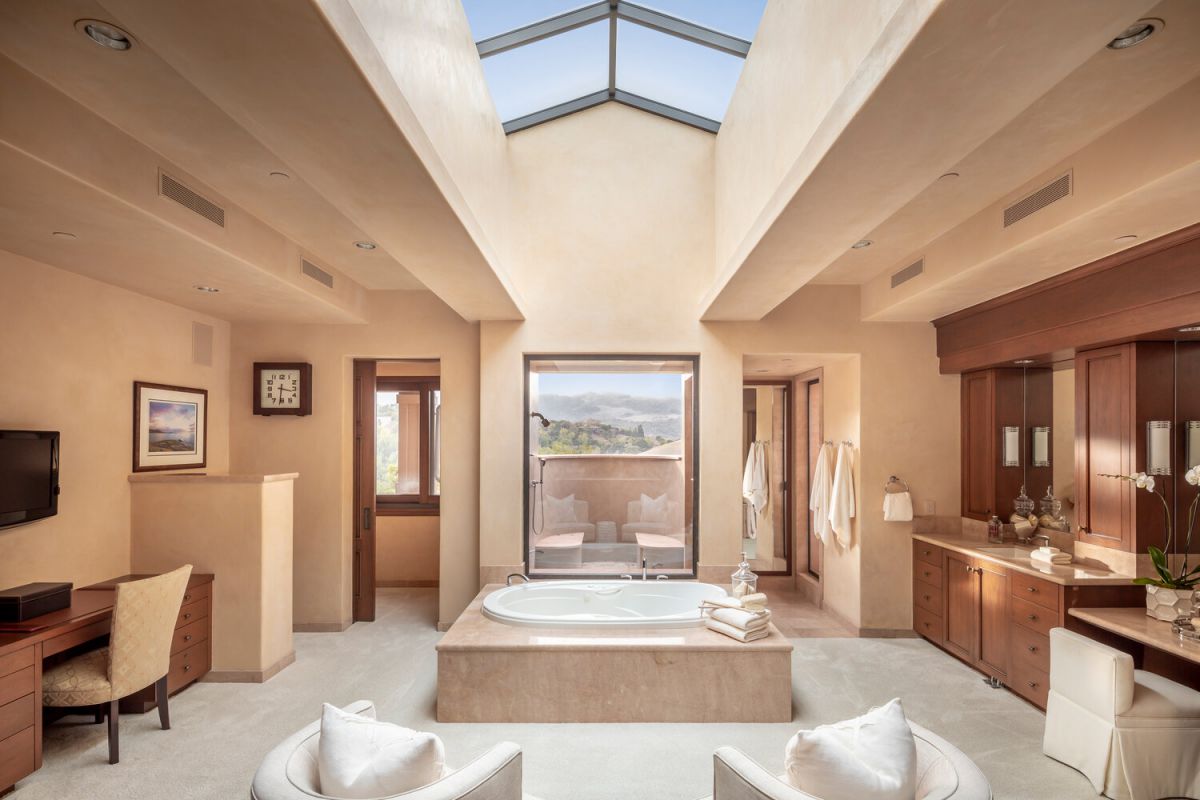 8 | The bathroom is luxurious and well-equipped, but thanks to the use of glass doors and ceilings, it is still connected to nature. Unrivaled Silicon Valley Hilltop Estate returns Market for $53.9 Million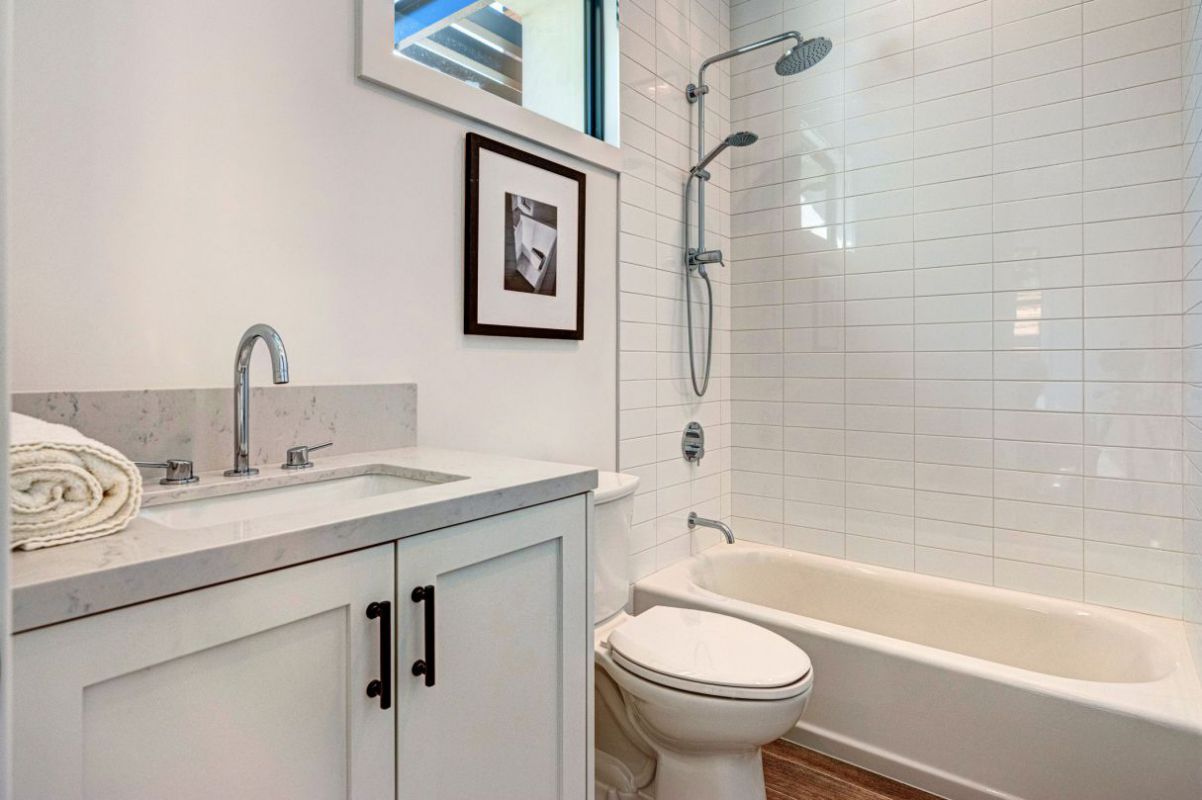 9 | You can use the following design as an example of a bathroom design with white tones. Ceramic tiles will brighten the room and make it easier to clean. Inglewood Residence in Los Angeles for Sale at $3.3 Million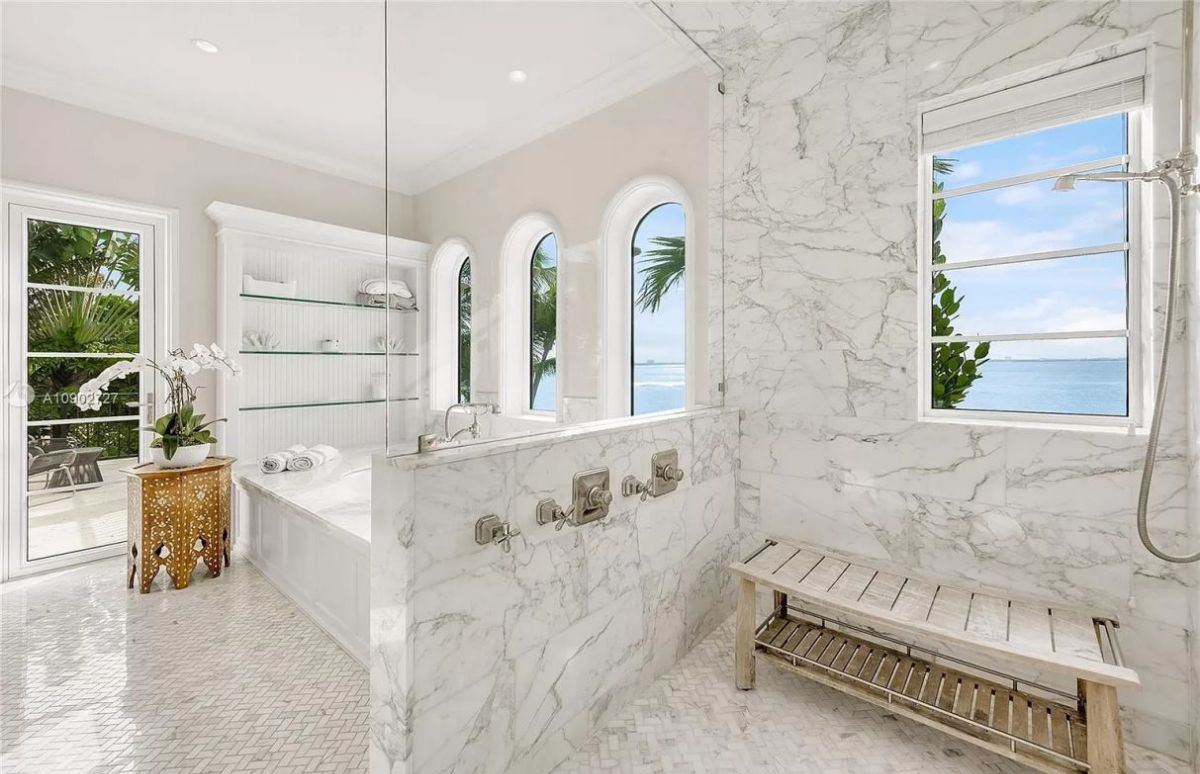 10 | A romantic bathroom space with Western European style is created by the design of arched windows combined with some decorative objects. Spanish Style Home in Miami Beach on Market asks for $15.9 Million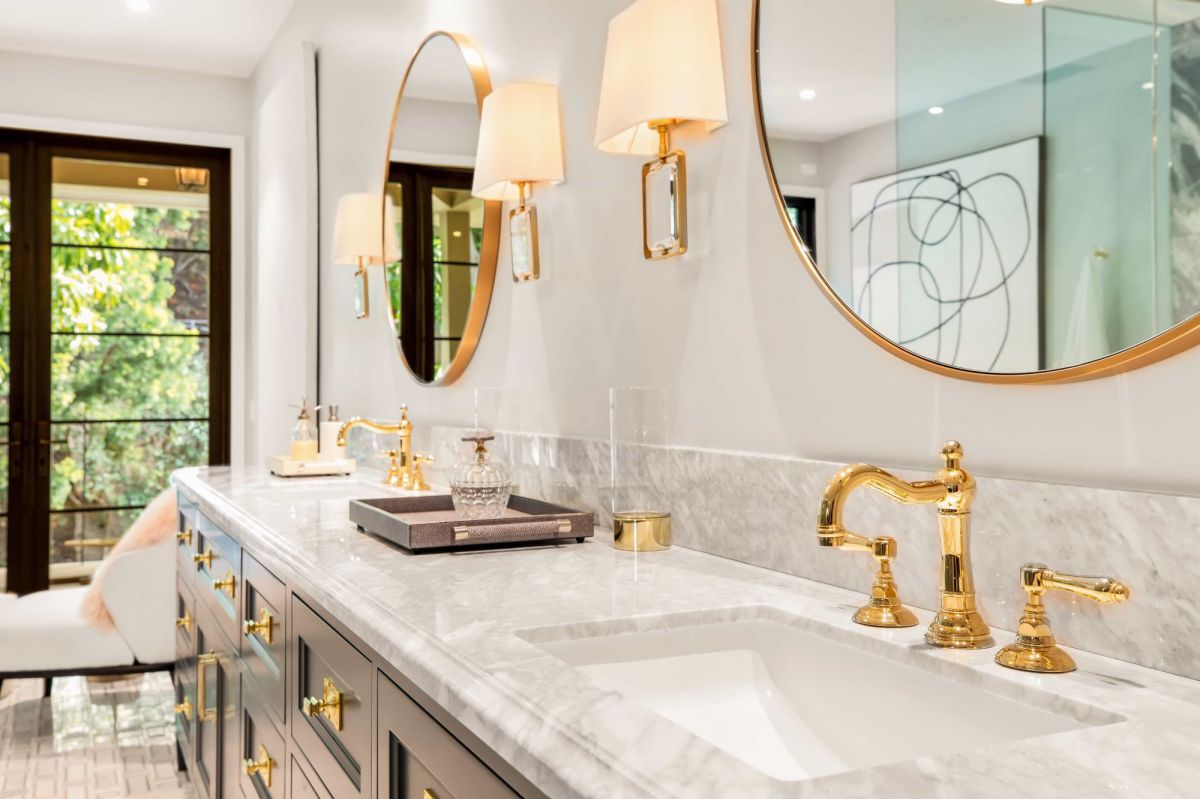 11 | The shiny gold equipment, such as cabinet handles, faucets, and mirror frames that create sparkles for the bathroom, make the space feel more luxurious and appealing. Traditional Home in Stone Canyon, Los Angeles for Sale at $14.5 Million
More Ideas for Bedroom: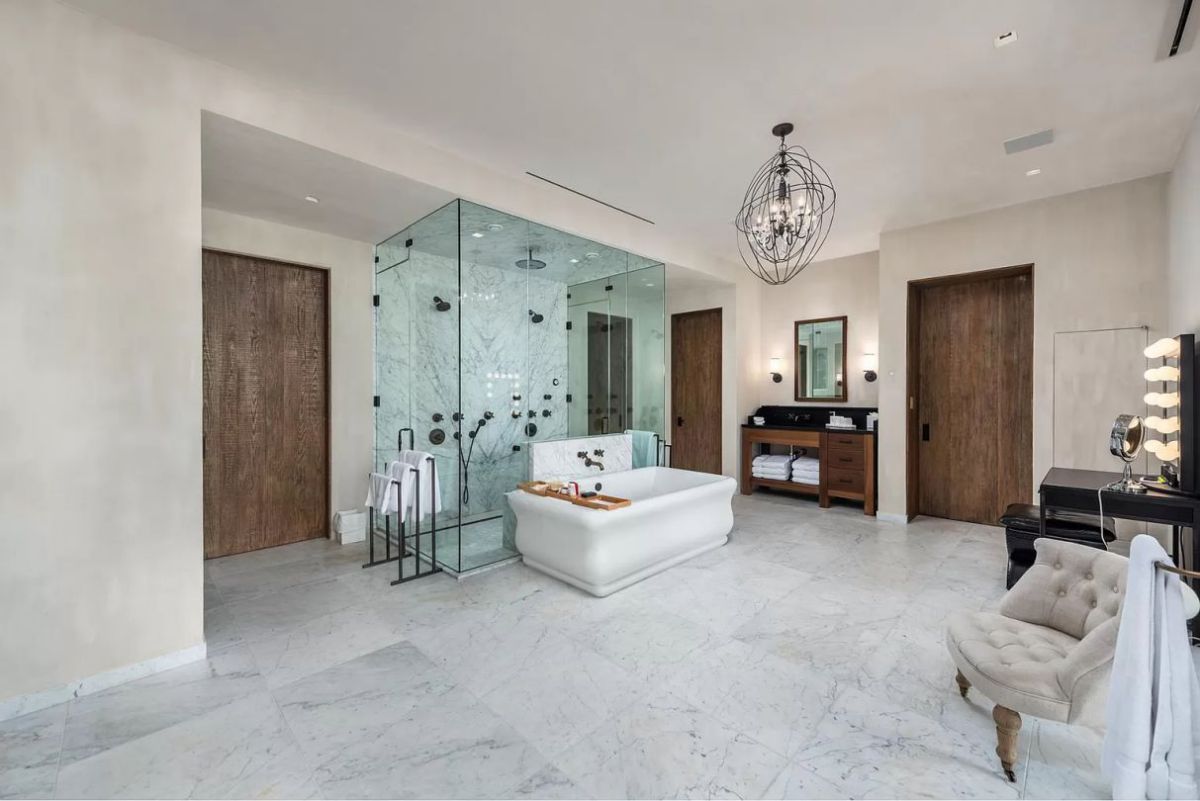 12 | The bathtub next to the sauna is a clever design because it prevents the surrounding areas from becoming wet. Miami Beach Resort Style Home for Sale at Asking Price $26.5 Million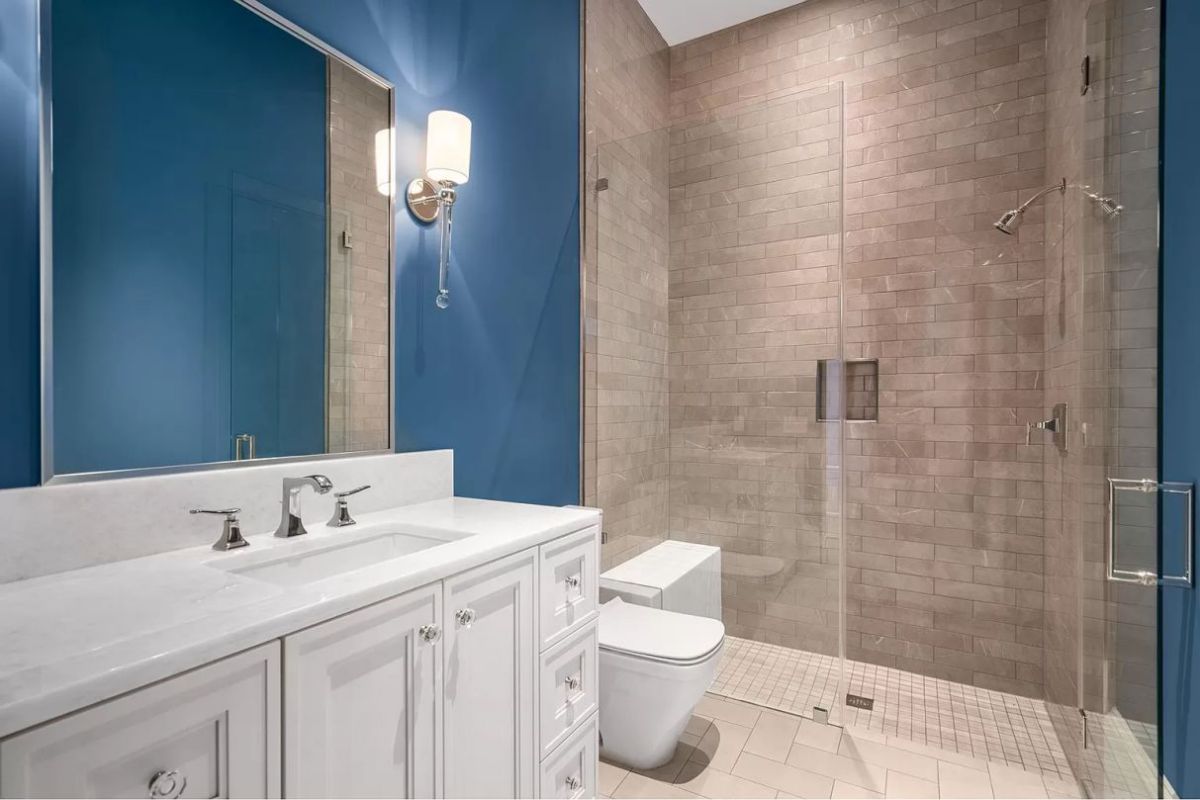 13 | Simple bathroom becomes brighter with the addition of wall sconces, mirrors, and the use of gleaming paint colors. Houston House in Hunters Creek Village, Texas for Sale at $5.95 Million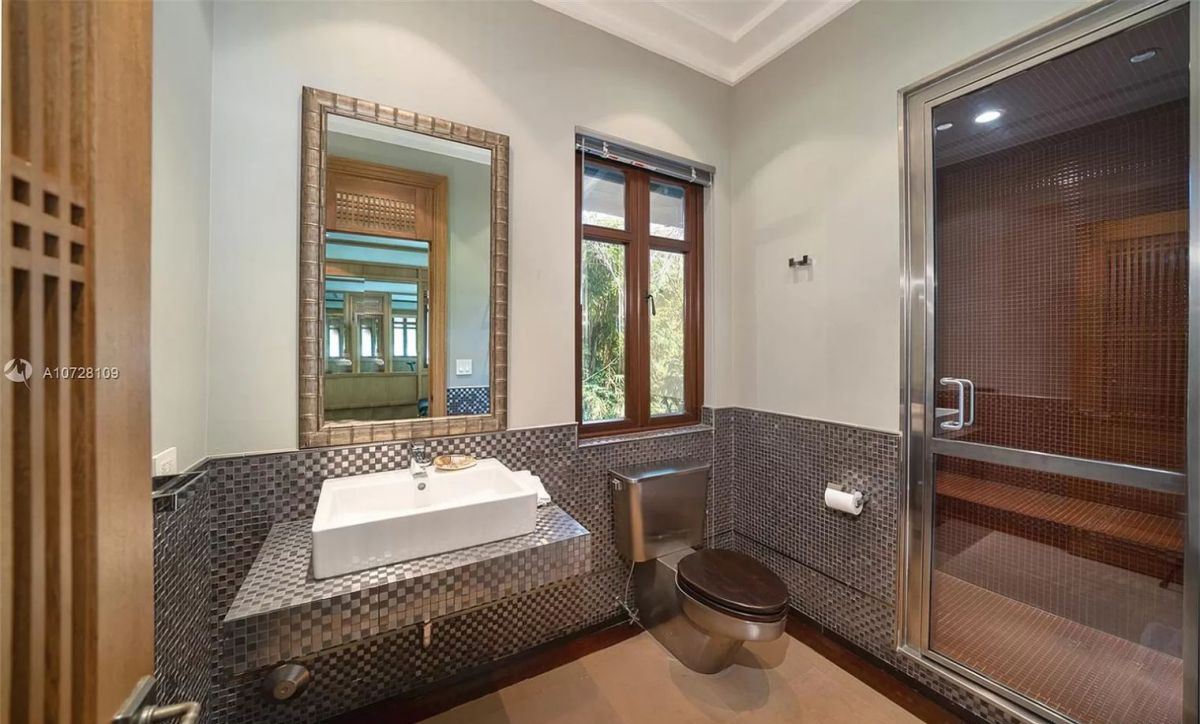 14 | With the choice of toilet bowl and silver plaid wallpaper, this is undoubtedly the most fashionable designer of all time. Key Biscayne Home for Sale at $16.5 Million offers Miami Luxury Living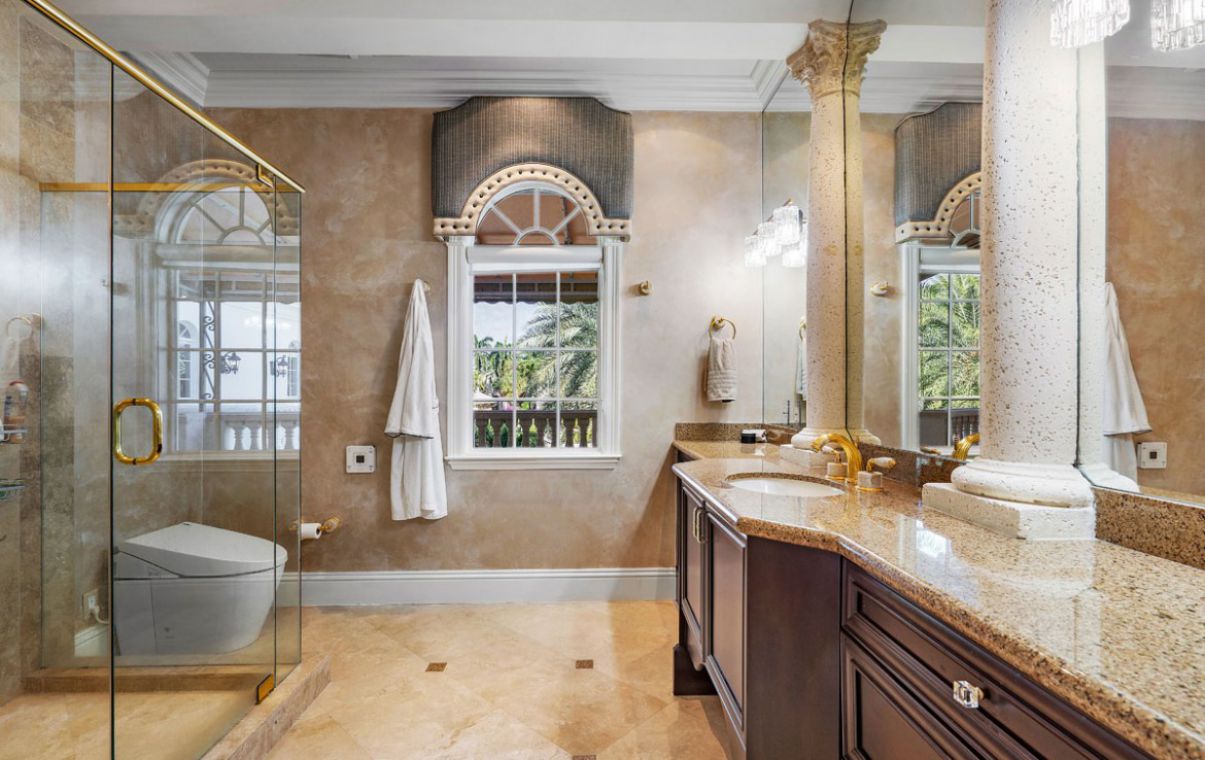 15 | Based on just a few details such as a window or a decorative pillar on the vanity, the designer has created a luxurious bathroom with a space that does not need to be too large. 251 W Coconut Palm Rd, Boca Raton on Market for $9 Million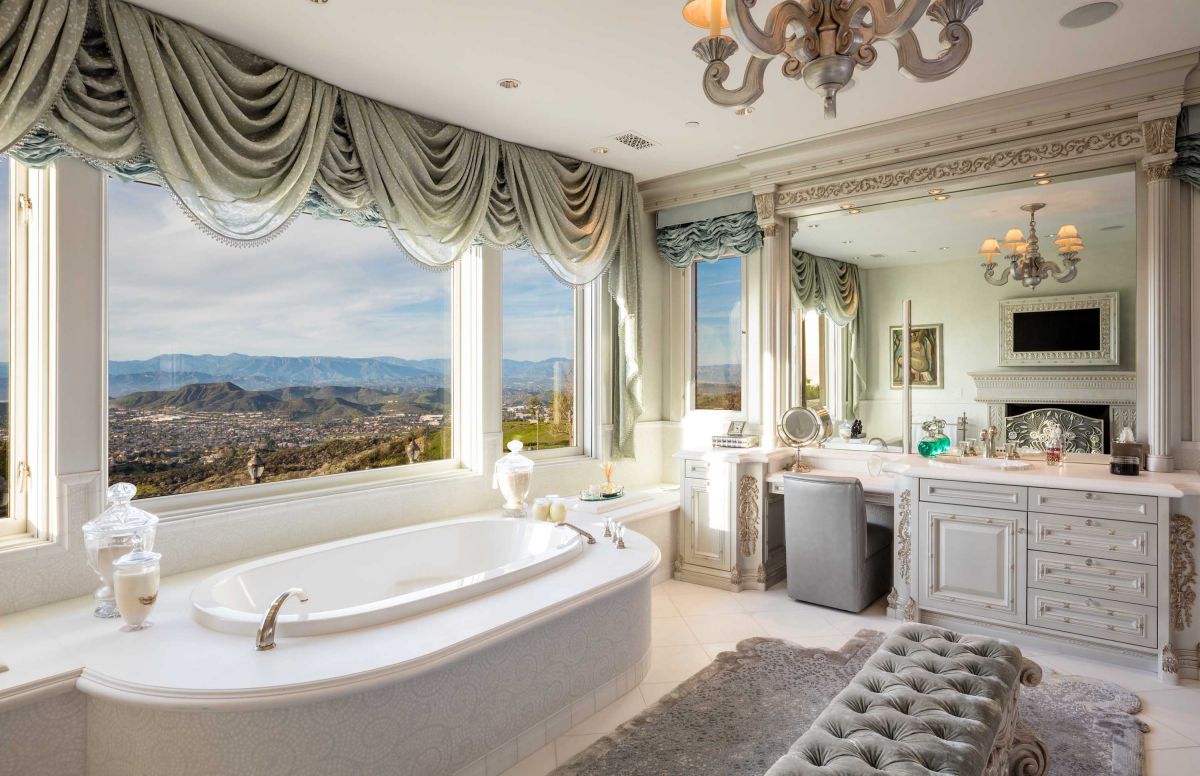 16 | The talented design with curtains, a beautiful outside view, ceiling lights, and other items creates a romantic scene. 2500 White Stallion Rd, Thousand Oaks on Market for $15 Million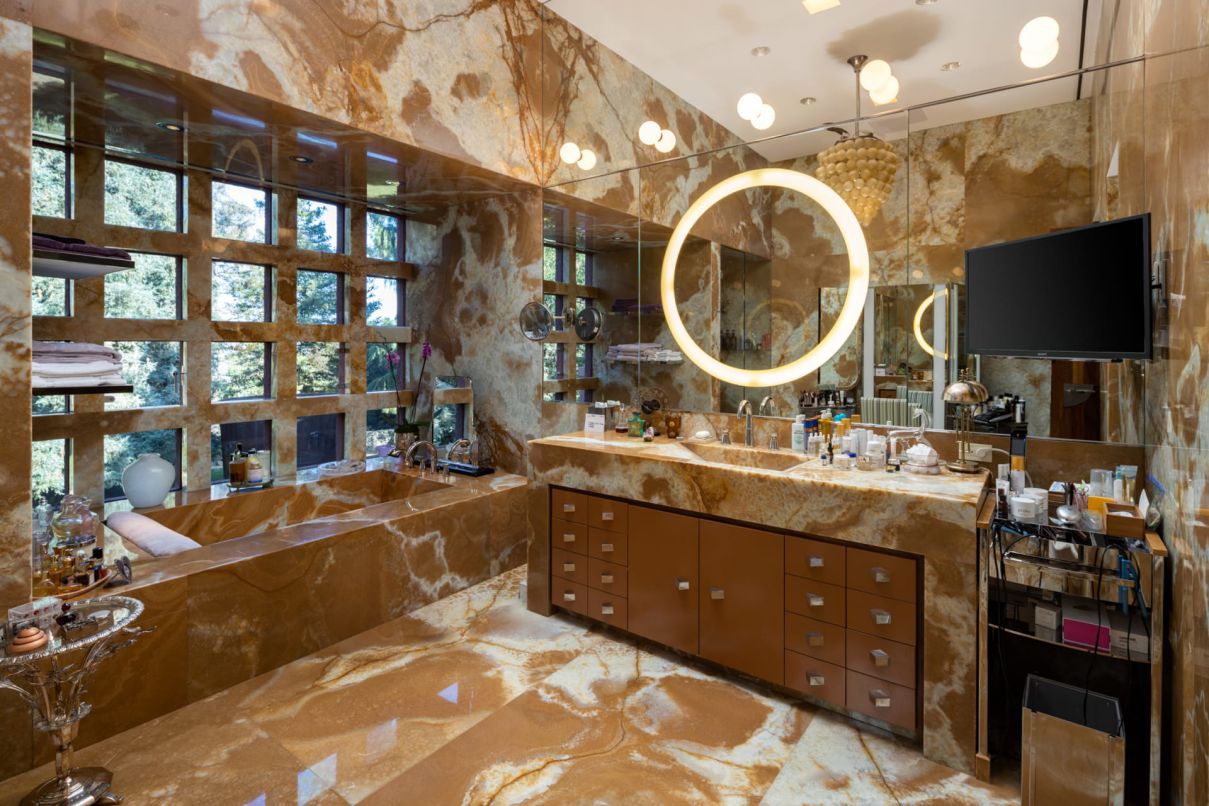 17 | This bathroom's design and color are very particular. With yellow-brown ceramic tiles covering the entire room, the illusion of a small space is created, as is the use of creative lighting mounted directly on the mirror. $77.5 Million Los Angeles Signature Architectural Home on the Market
---
Thousand of high quality images of Bathroom and more you can see at Bathroom Gallery.