Date of Publishing:
Architecture Design of Jandayas House
Description About The Project
Jandayas House, designed by Sala 03 Arquitetura, is a splendid summer residence located in the countryside of São Paulo, Brazil. Indeed, this stunning home created for a family consist of a doctor, a fashion designer, and their teenage daughter, each with a vision for their dream getaway. Situated on a spacious 3,040 square meter lot, the house designed to offer privacy. While seamlessly integrating with its natural surroundings.
The project executed with simplicity and functionality in mind. The modern facade, although unobtrusive, conceals a spacious interior. The house features a central circulation corridor that serves as a gallery, connecting all the rooms. This corridor flanked by rooms on one side and open areas with lush vegetation on the other, create a harmonious balance between integration and separation.
On the other hand, the elevated floor not only provides thermal comfort. But also allows infrastructure to pass beneath, simplifying maintenance. The highlight of the outdoor space is a stunning infinity edge pool, complete with a spa, a shallow area, and a lap lane, offer stunning views of the horizon. The living room and dining room integrated, with carefully selected furniture and a charming winter garden.
The interior design follows the principles of modern architecture, with clean lines and a clean visual aesthetic. However, there's a touch of boho, allow for a mix of cultures in the decor. The owner actively participated in the selection of unique decorative pieces and furniture, some of which were found in thrift stores or custom made. While others acquired through auctions.
Overall. this house is not just a home; it's a testament to thoughtful design, functional elegance, and a celebration of art and culture, all harmoniously coexist in the beautiful Brazilian countryside.
The Architecture Design Project Information: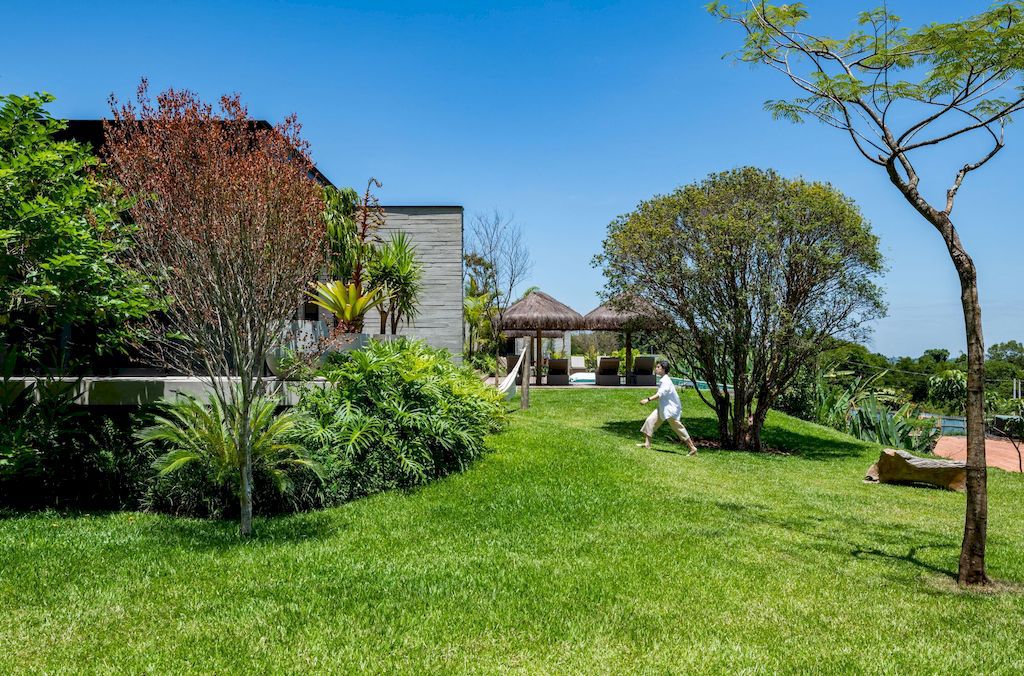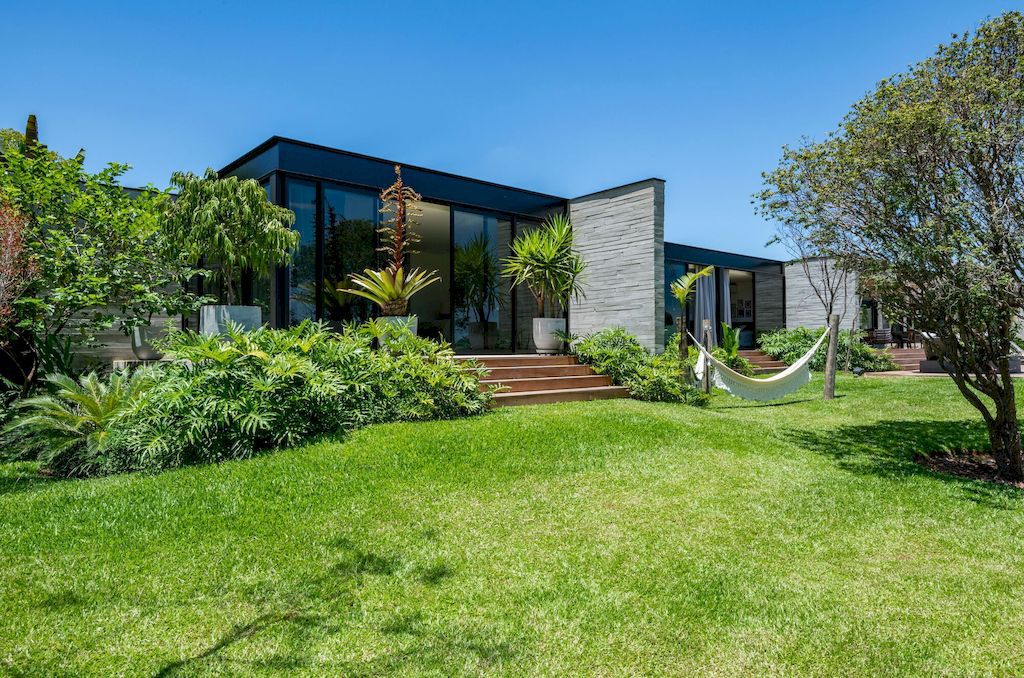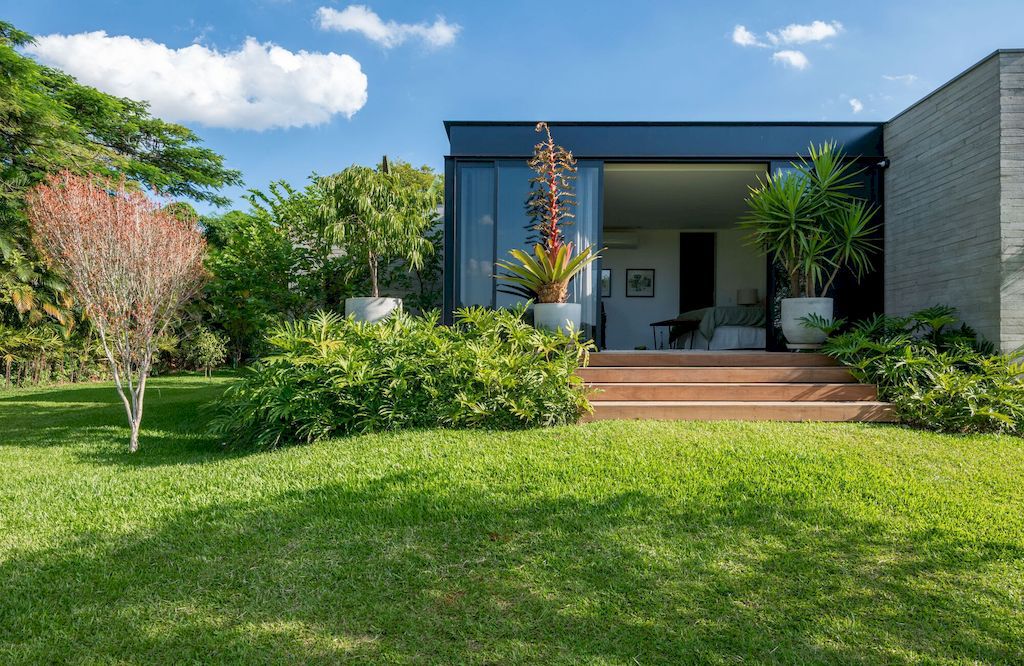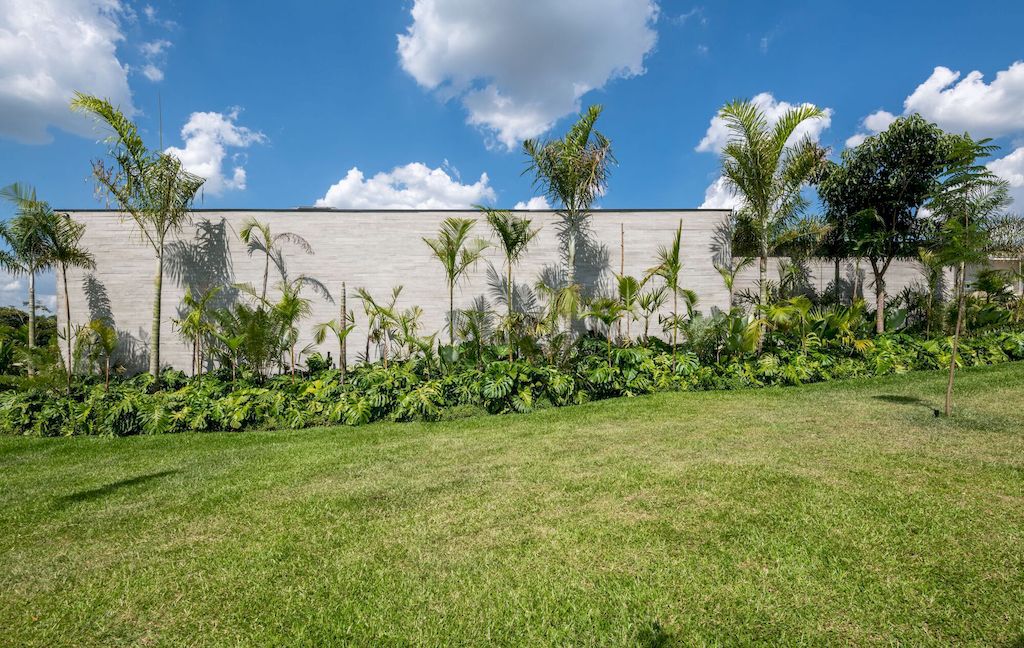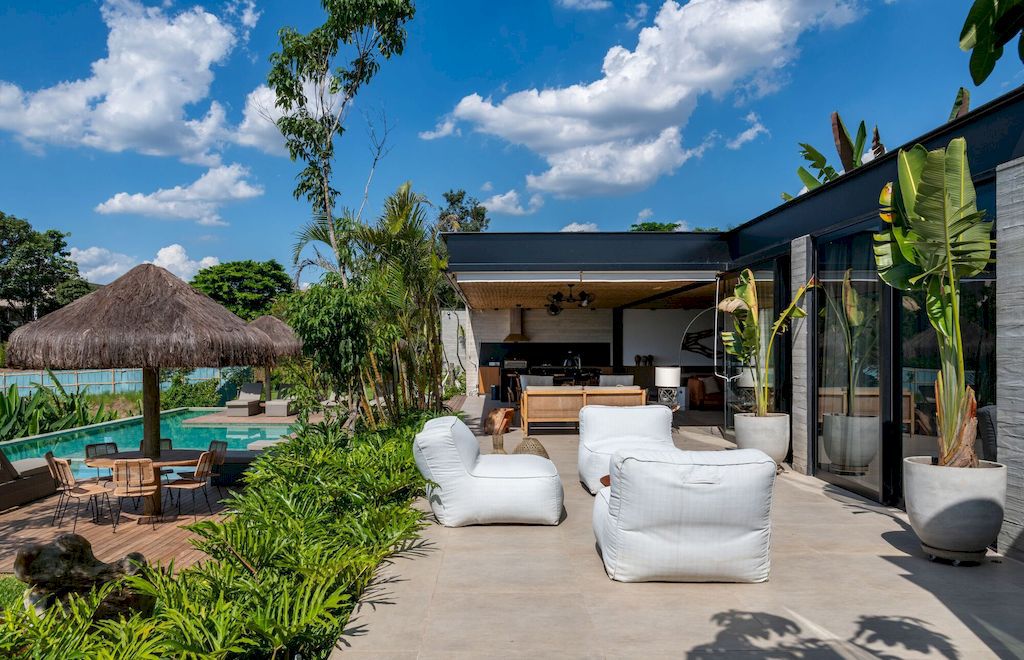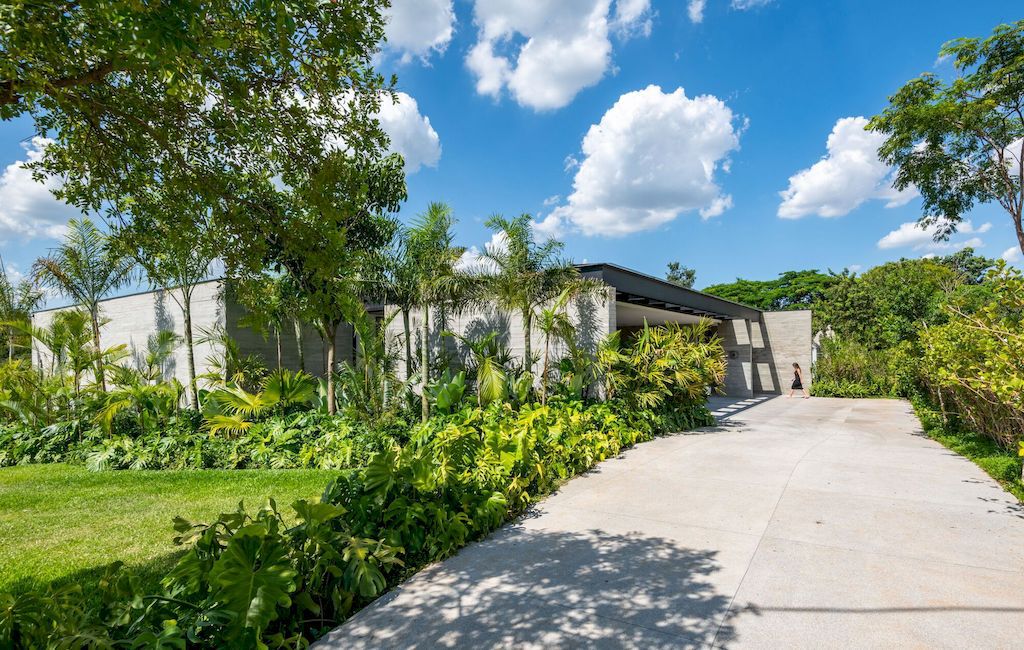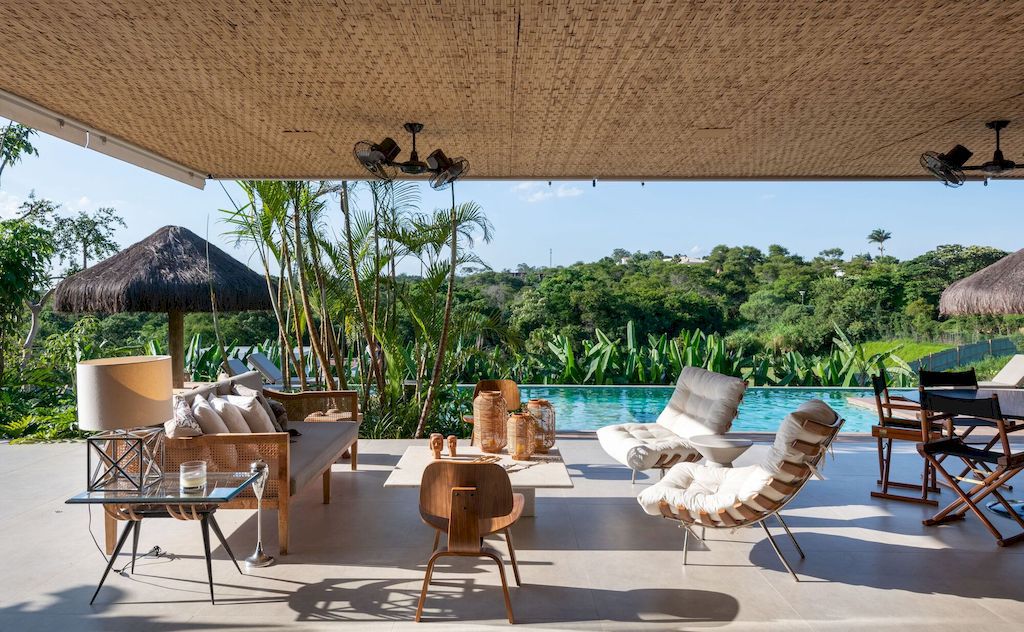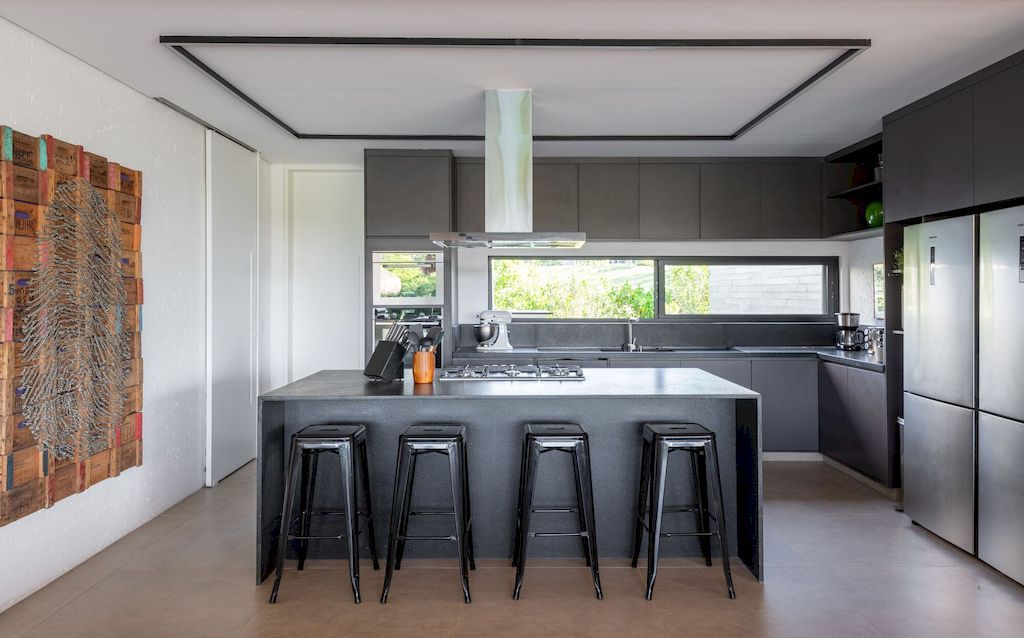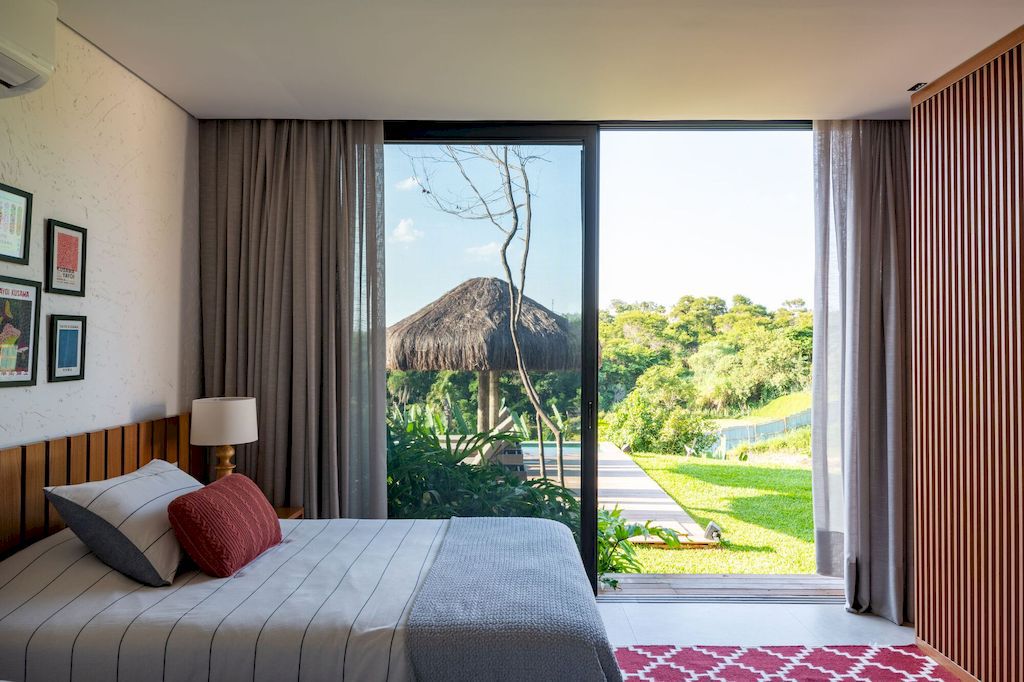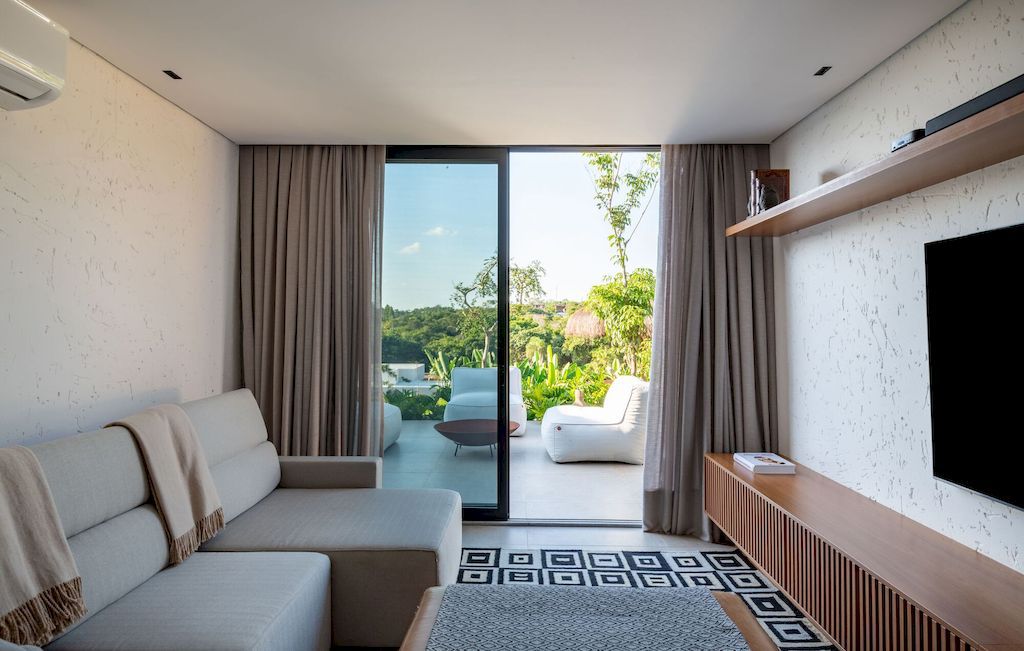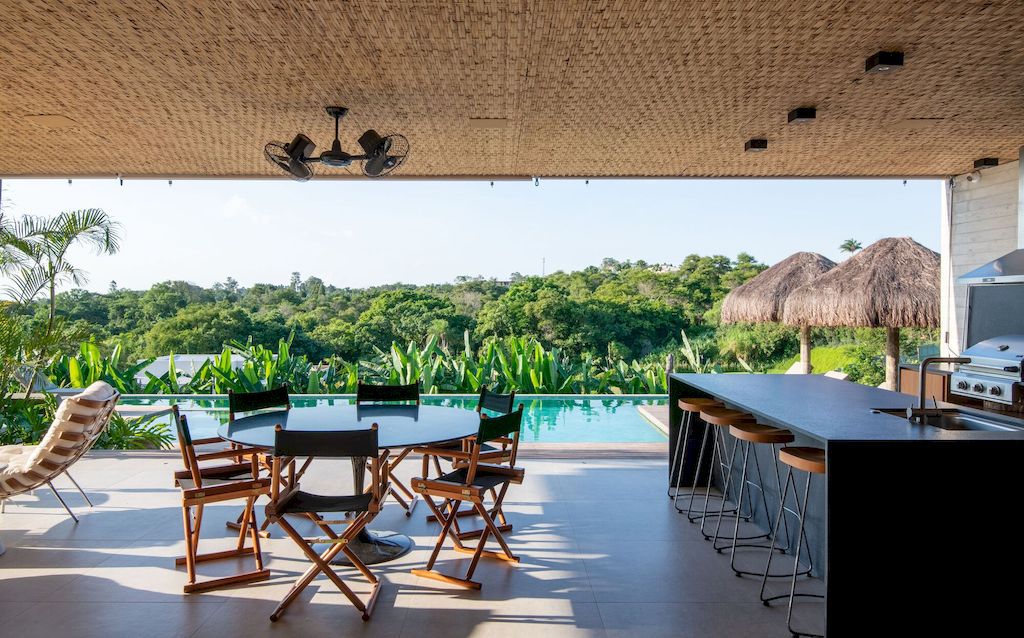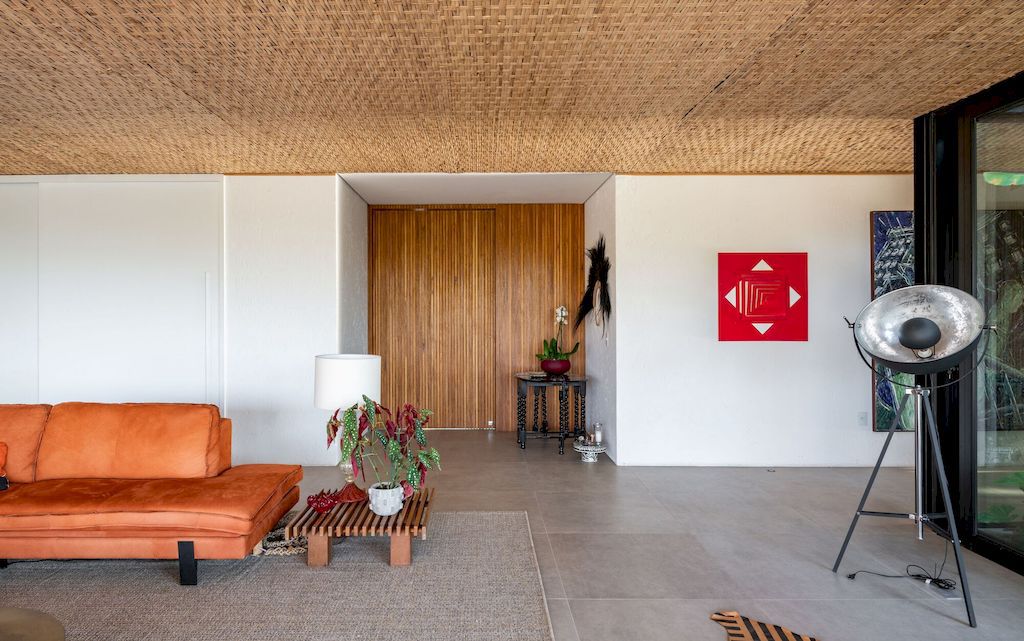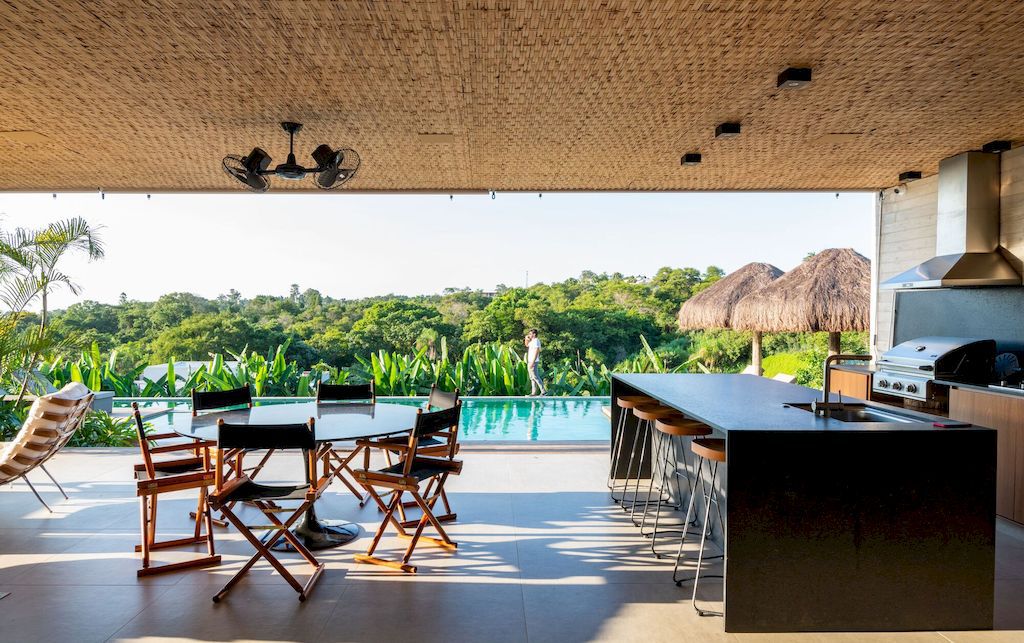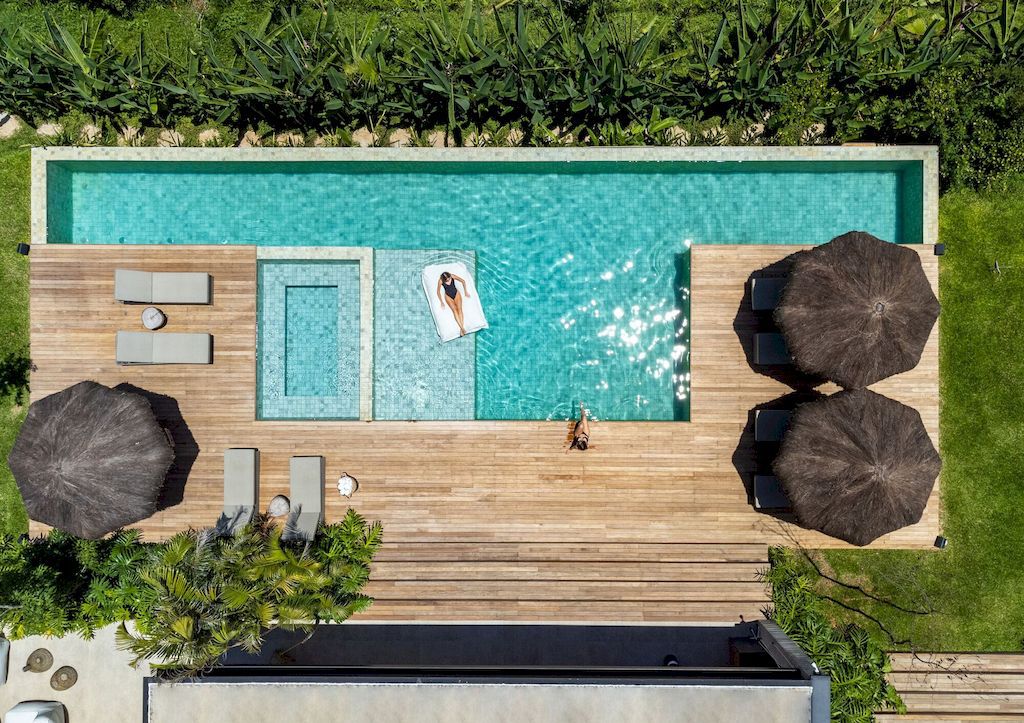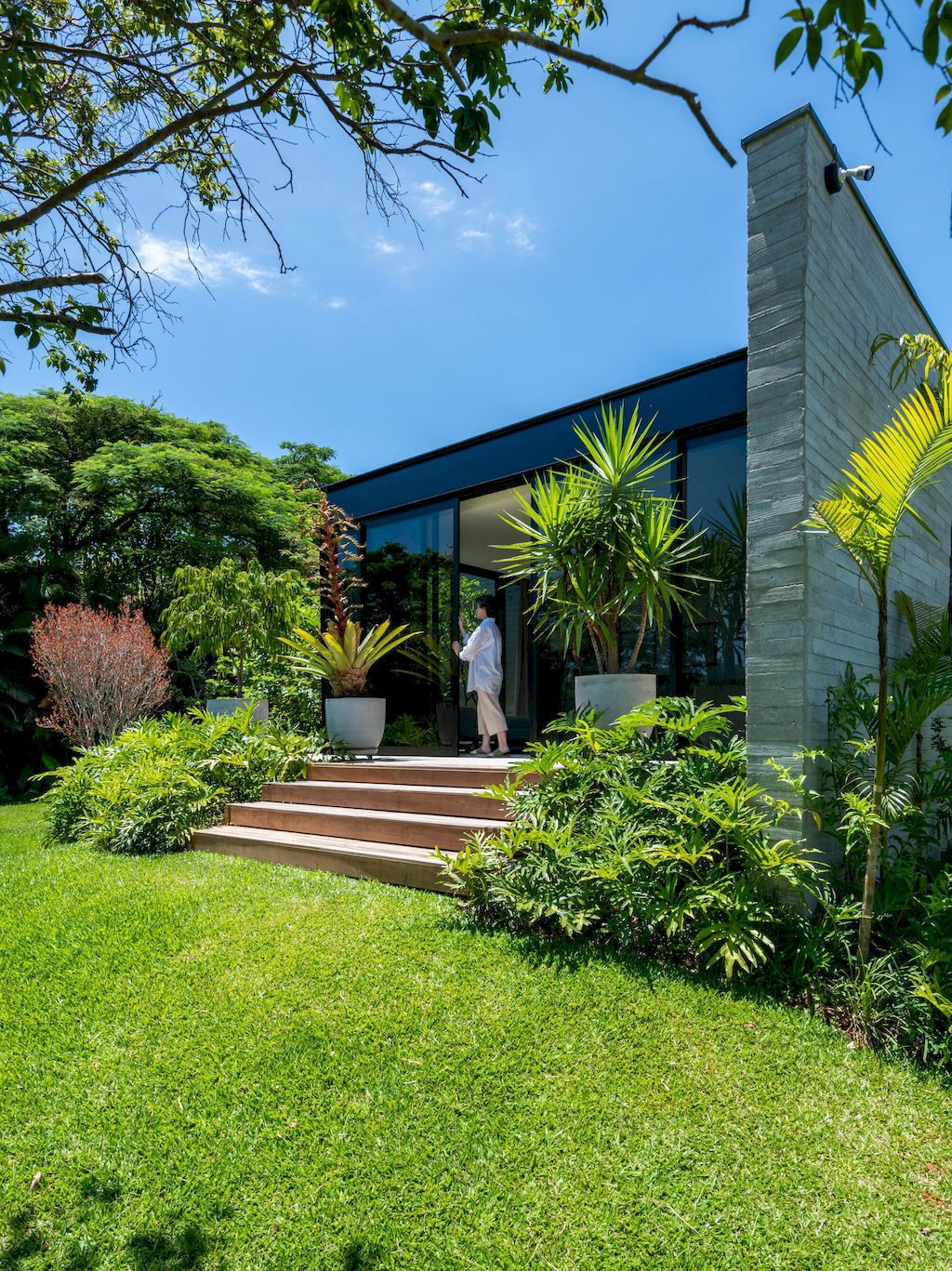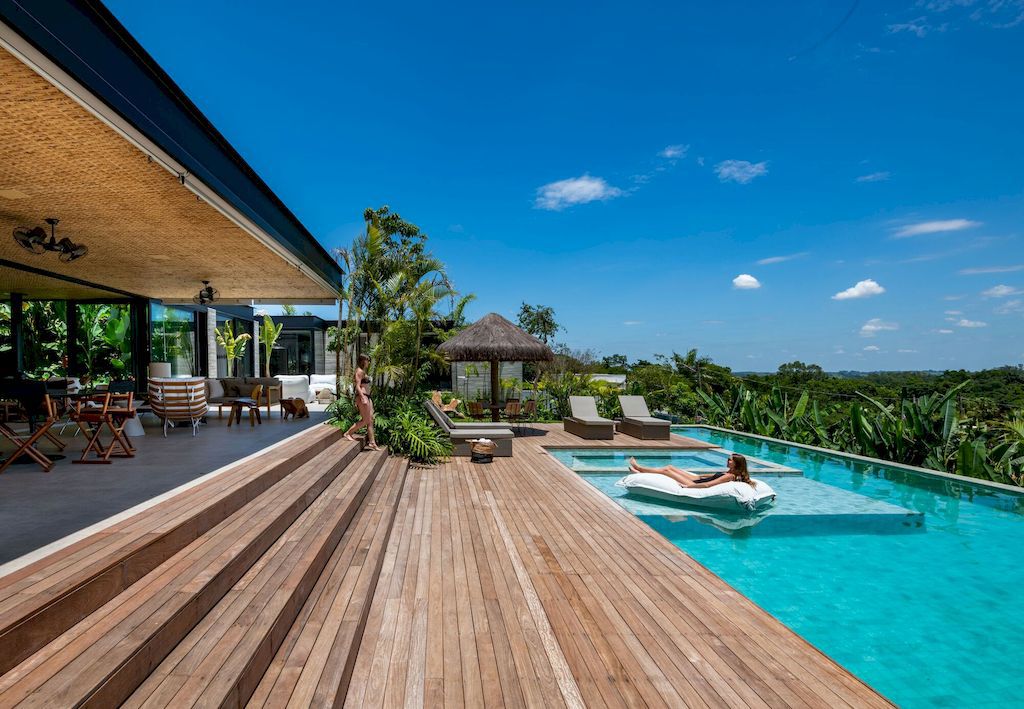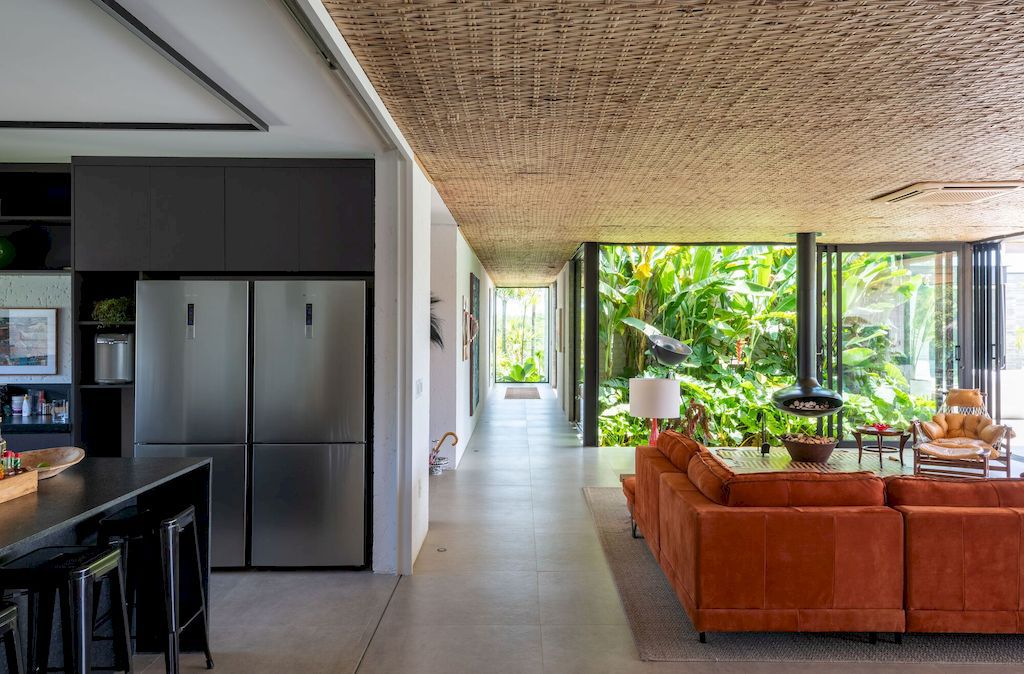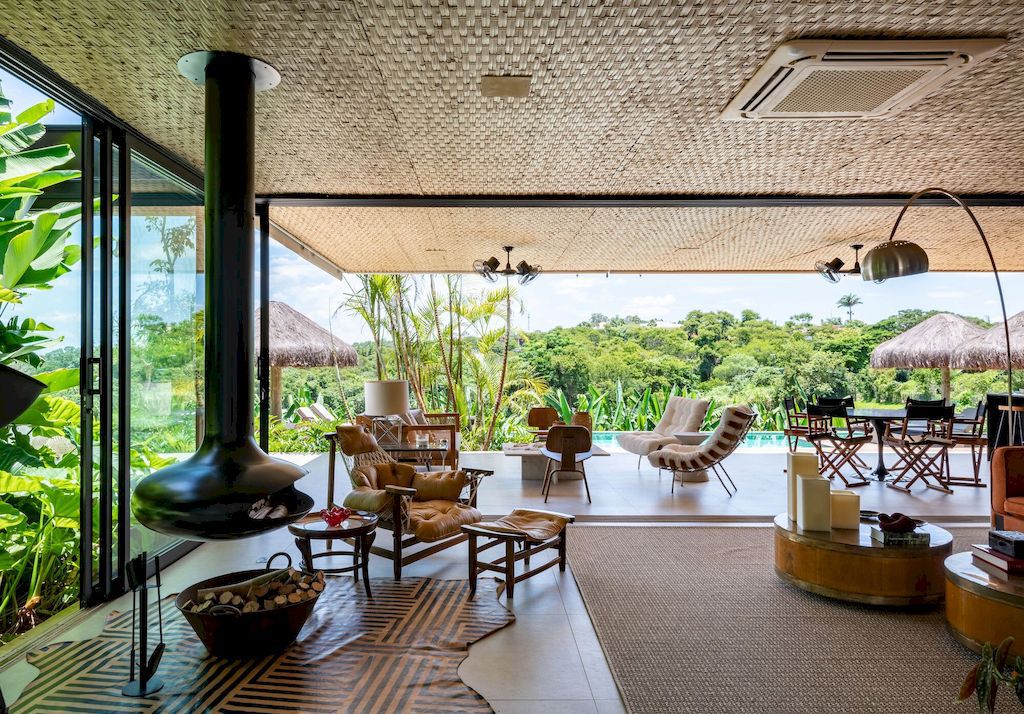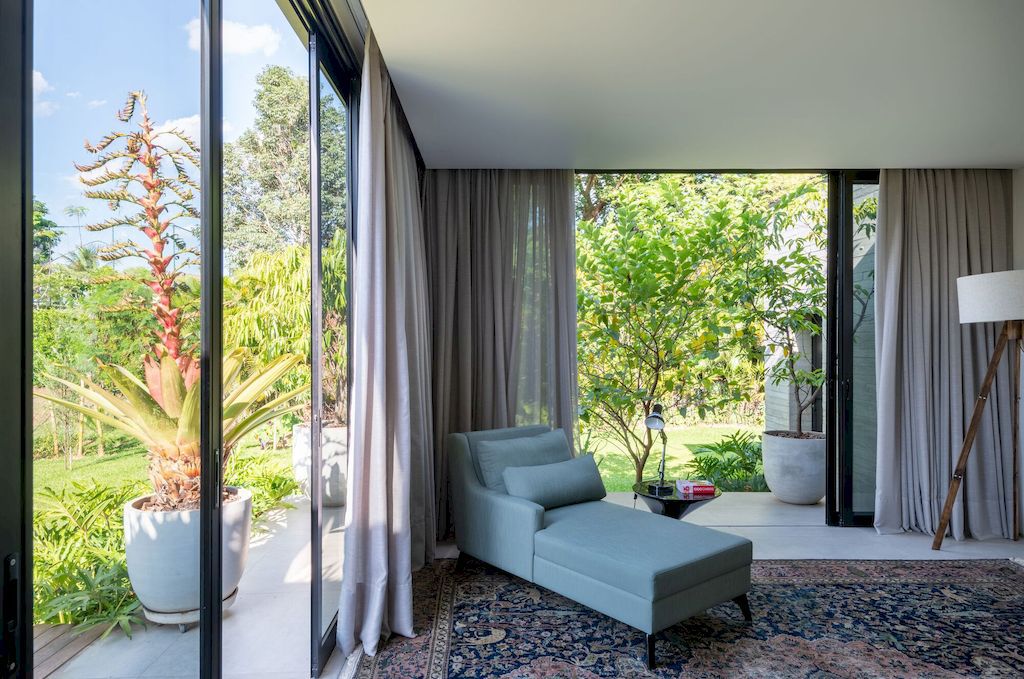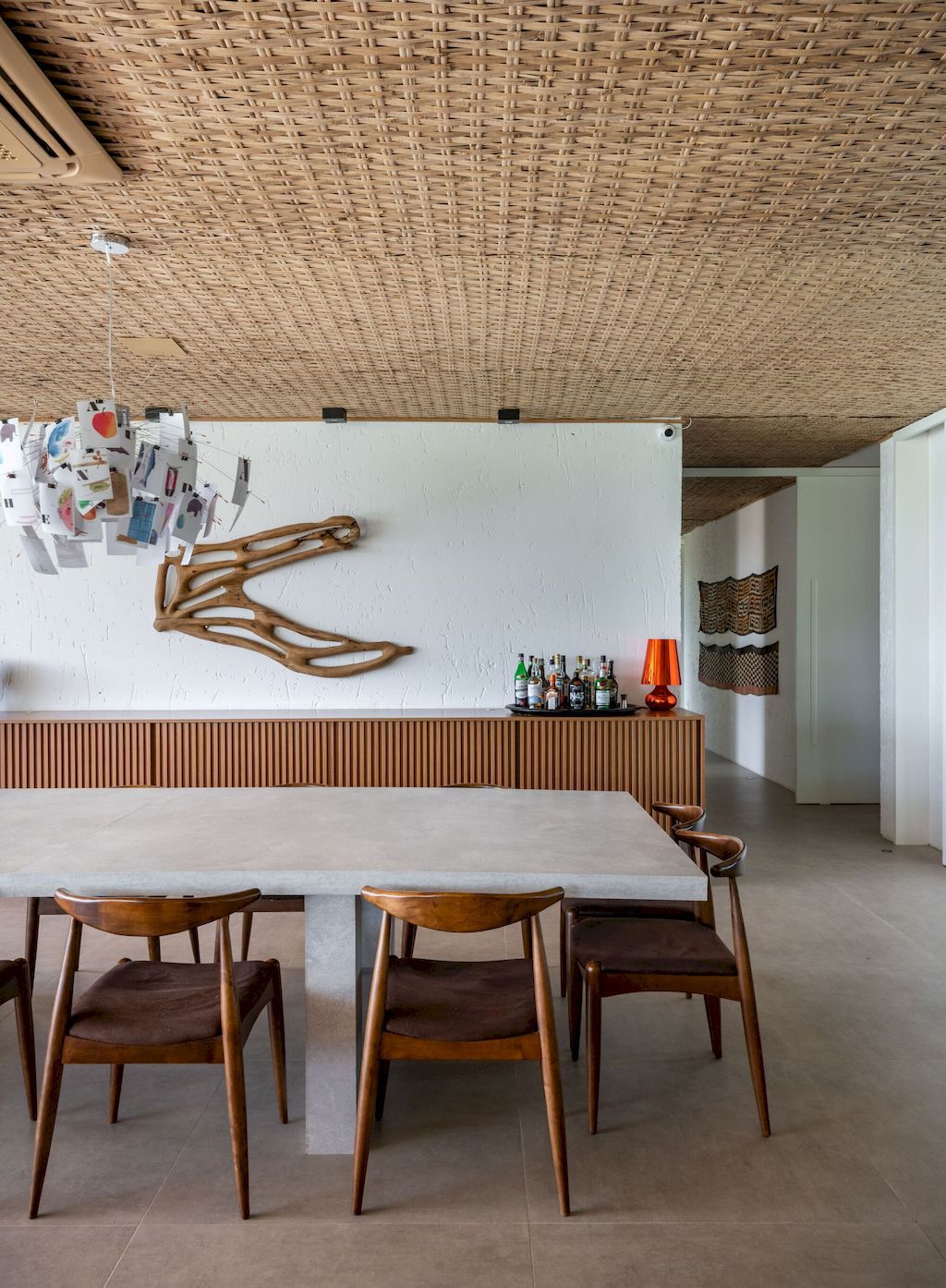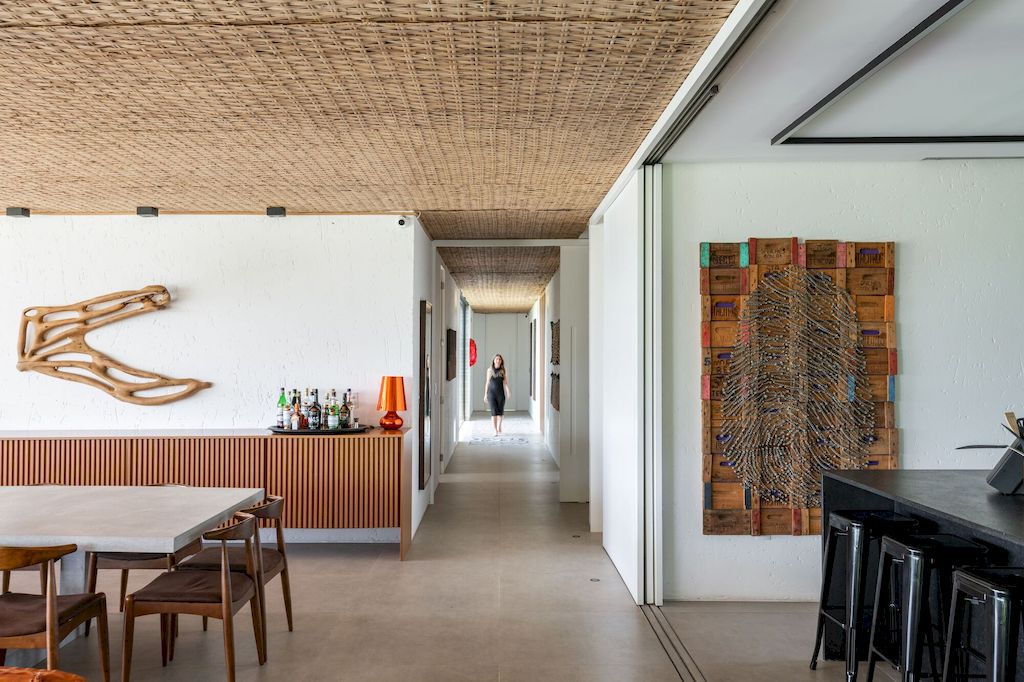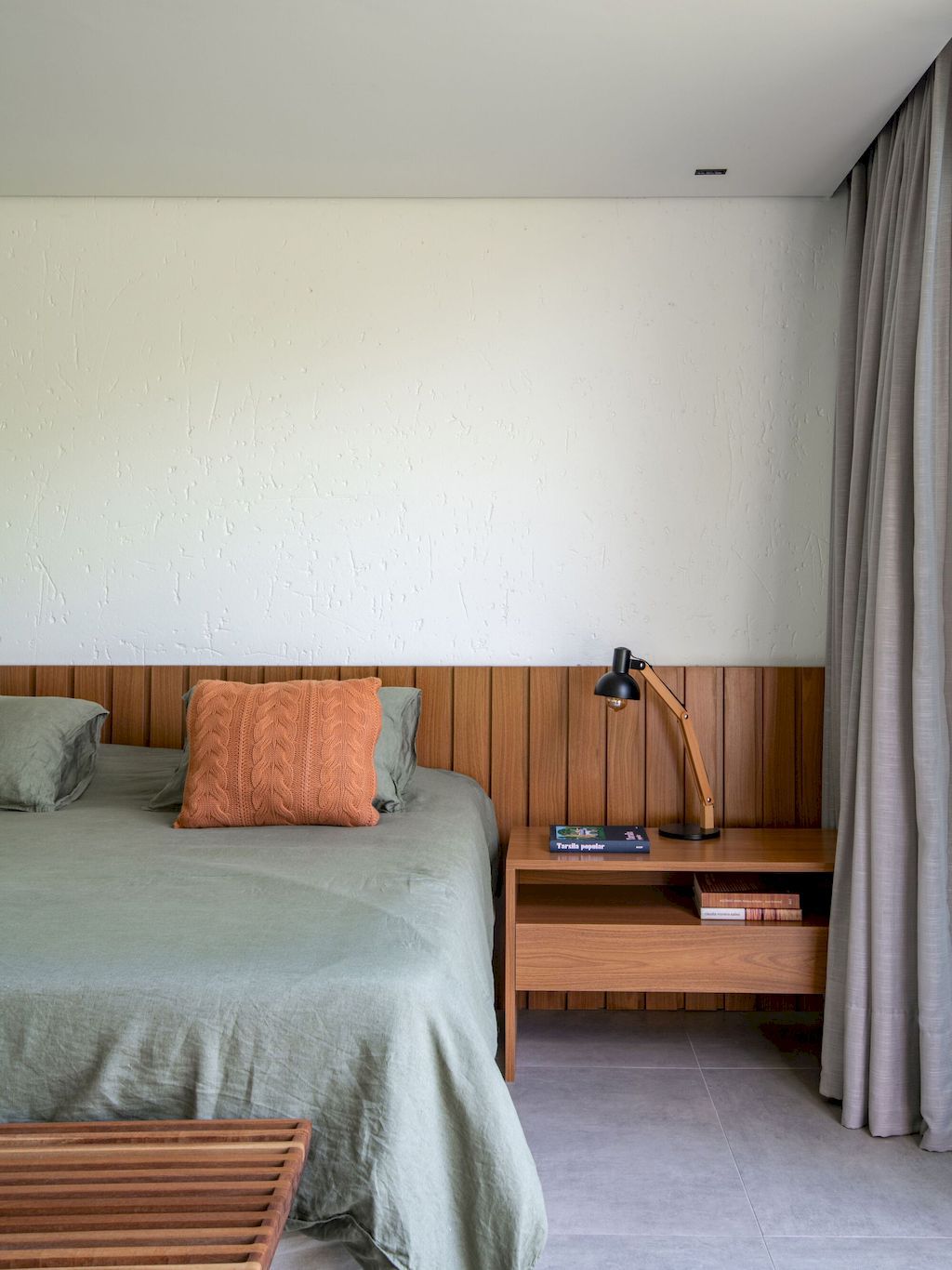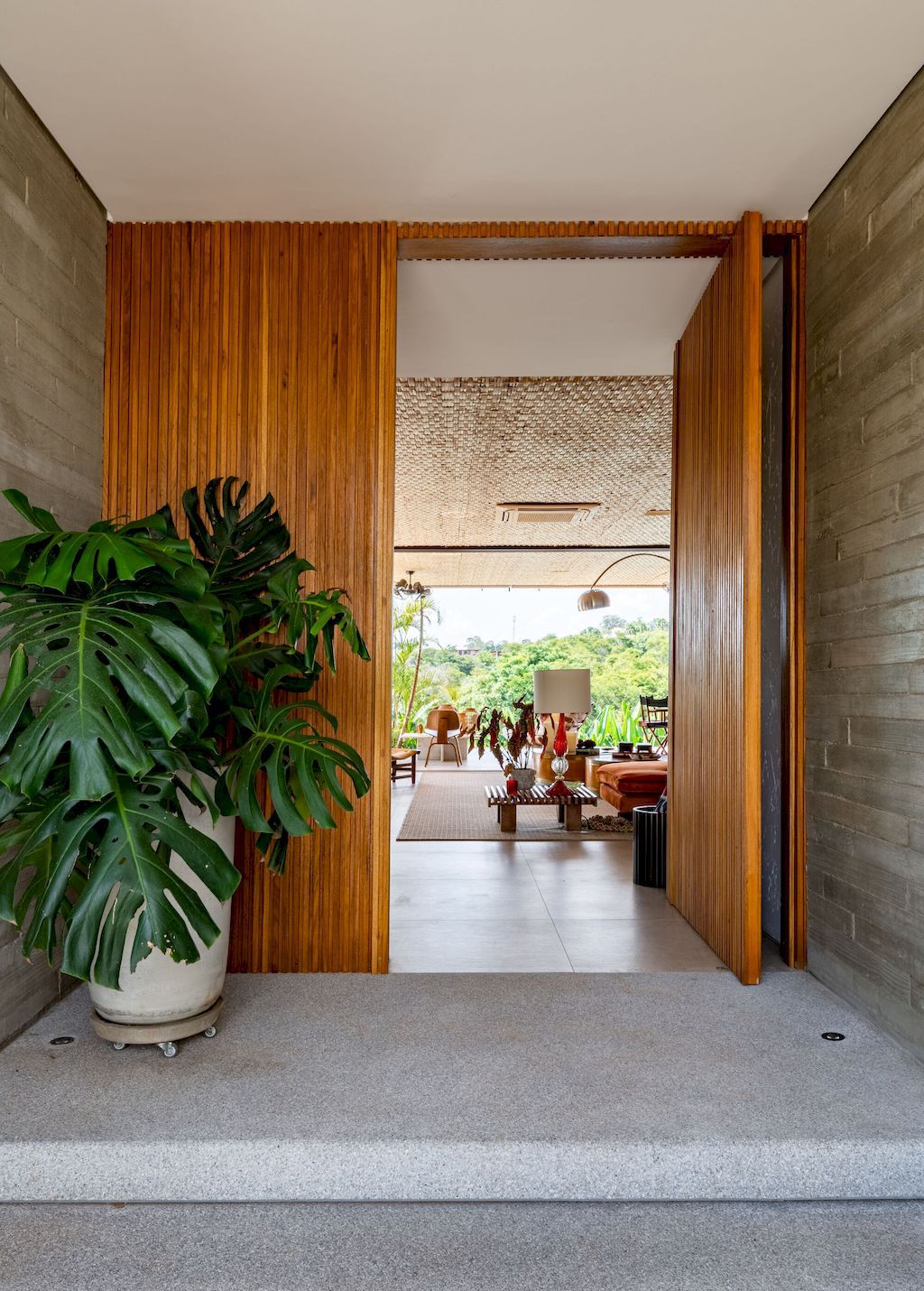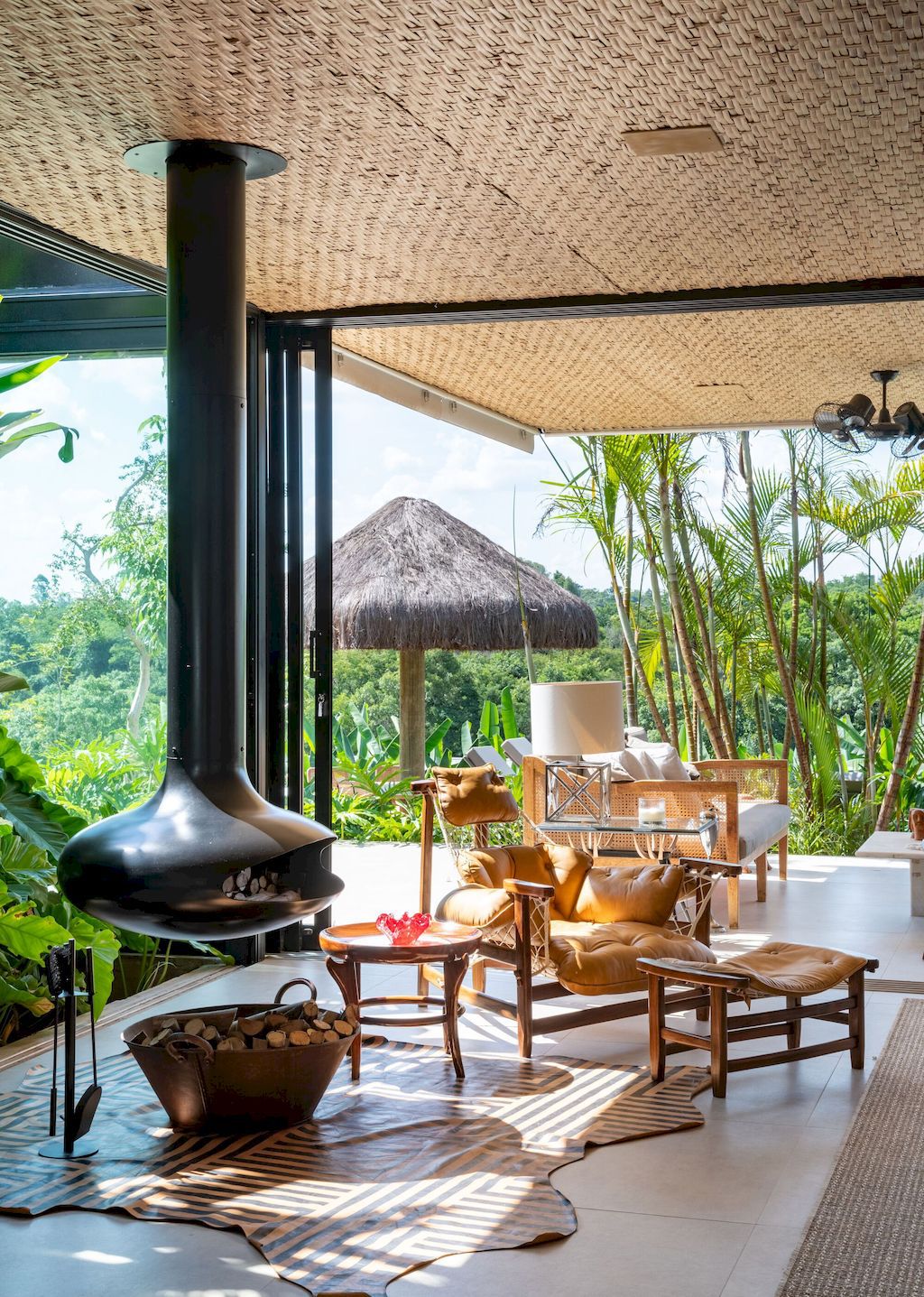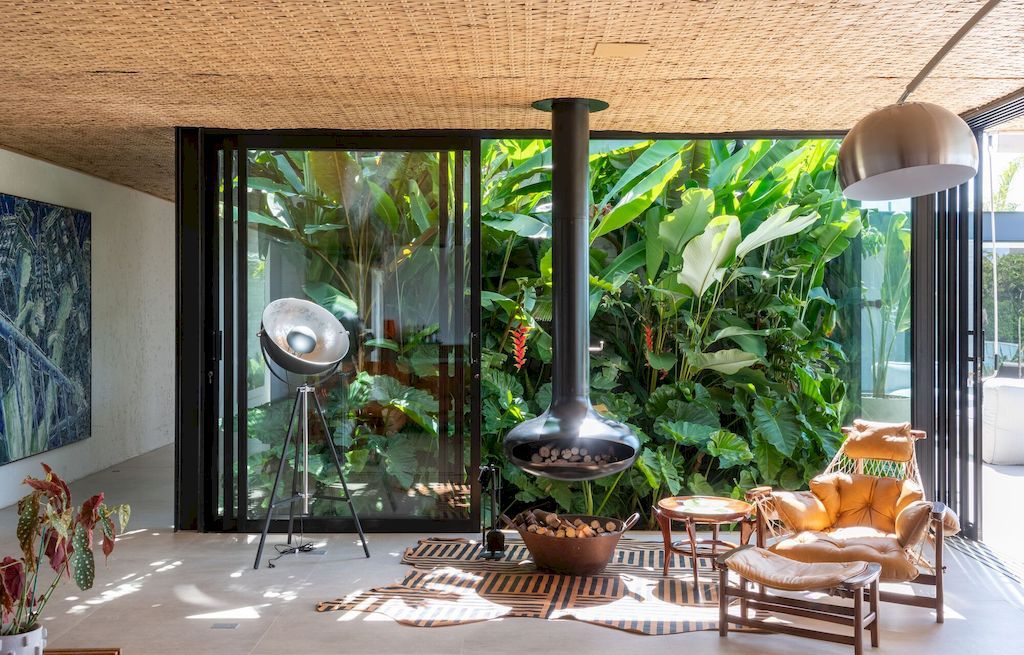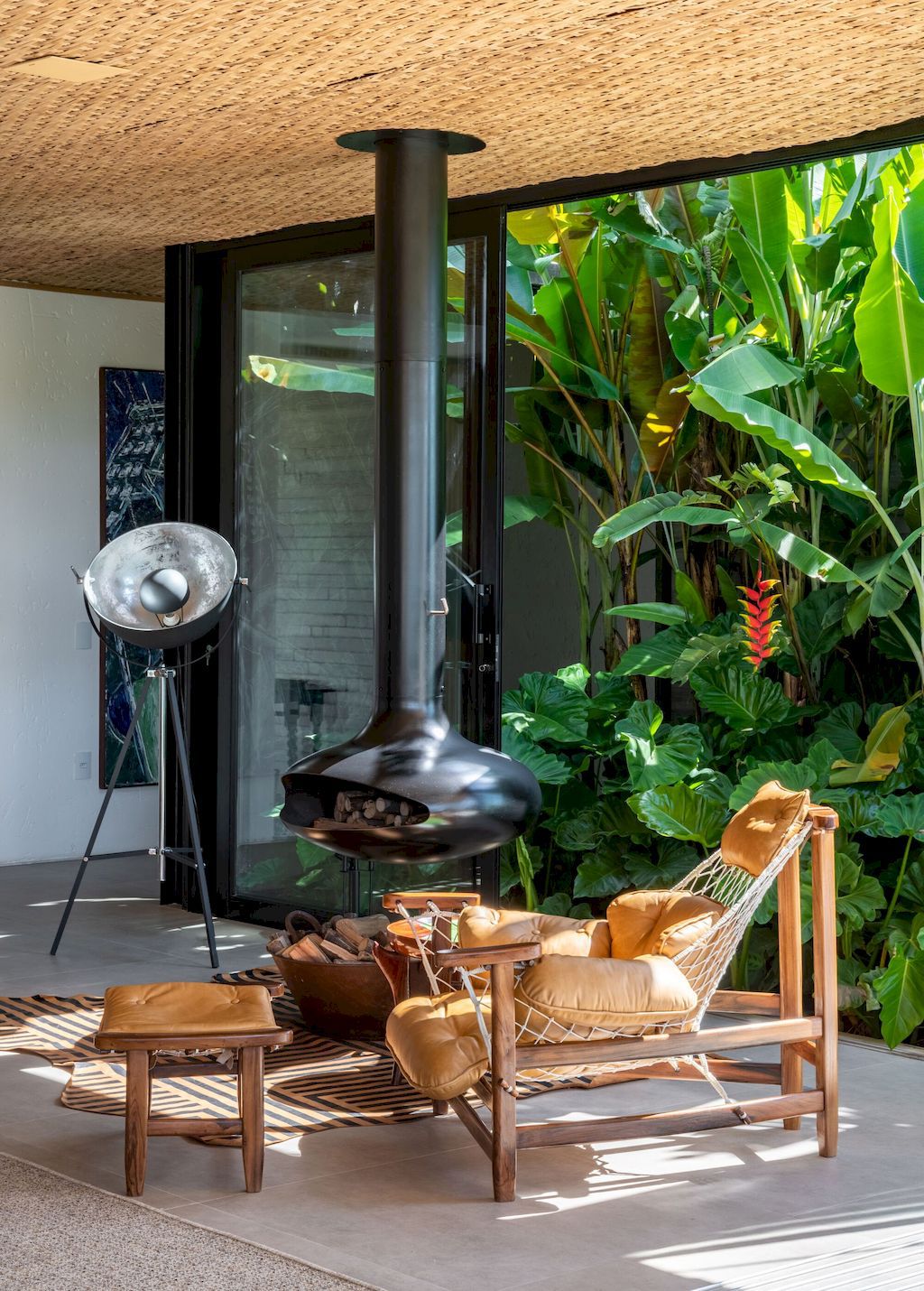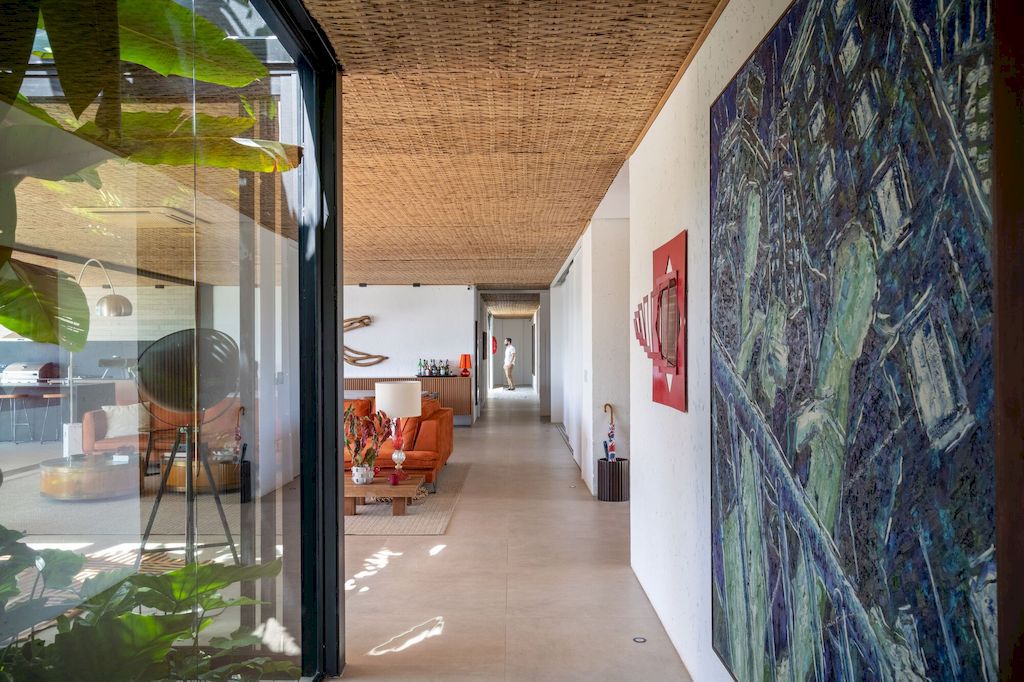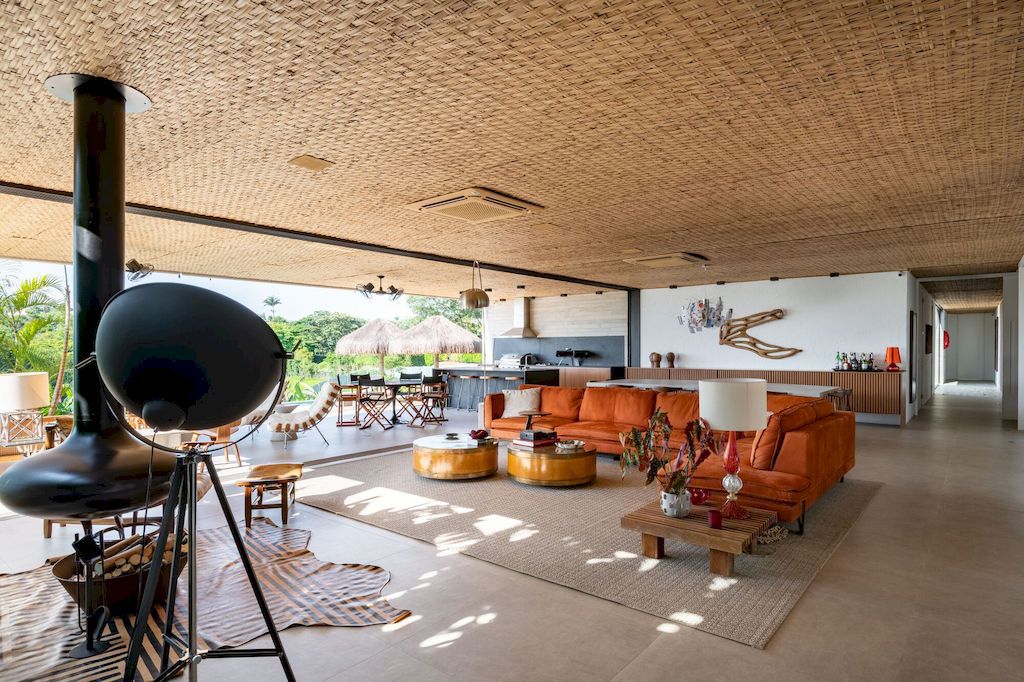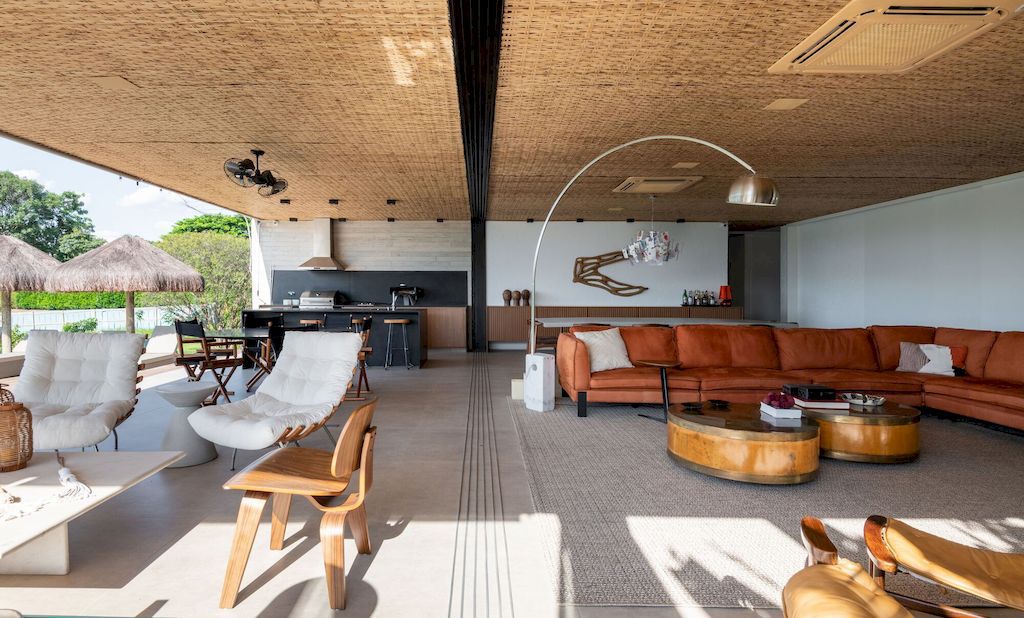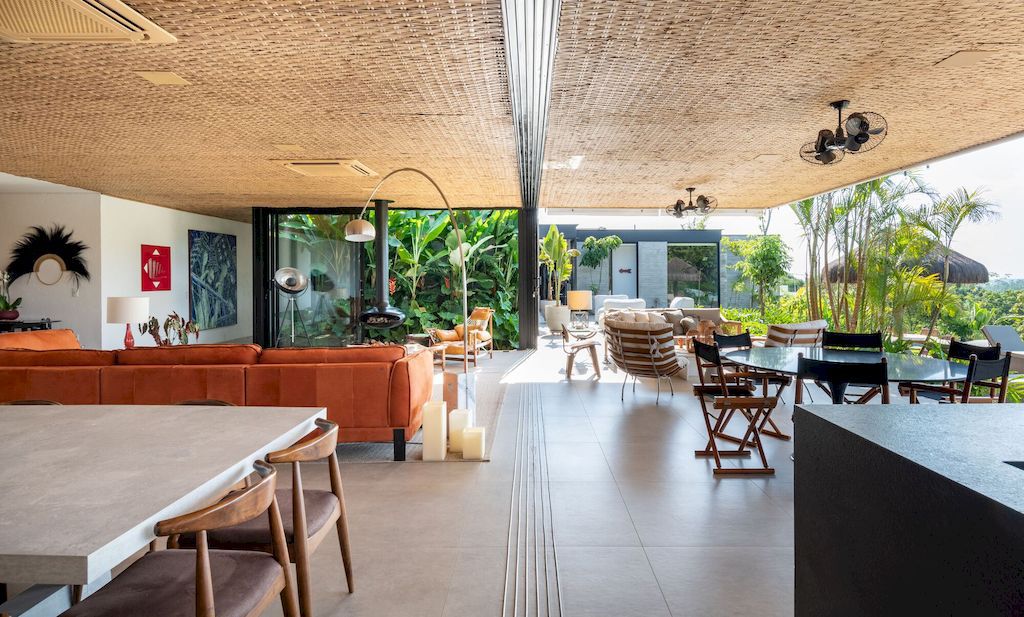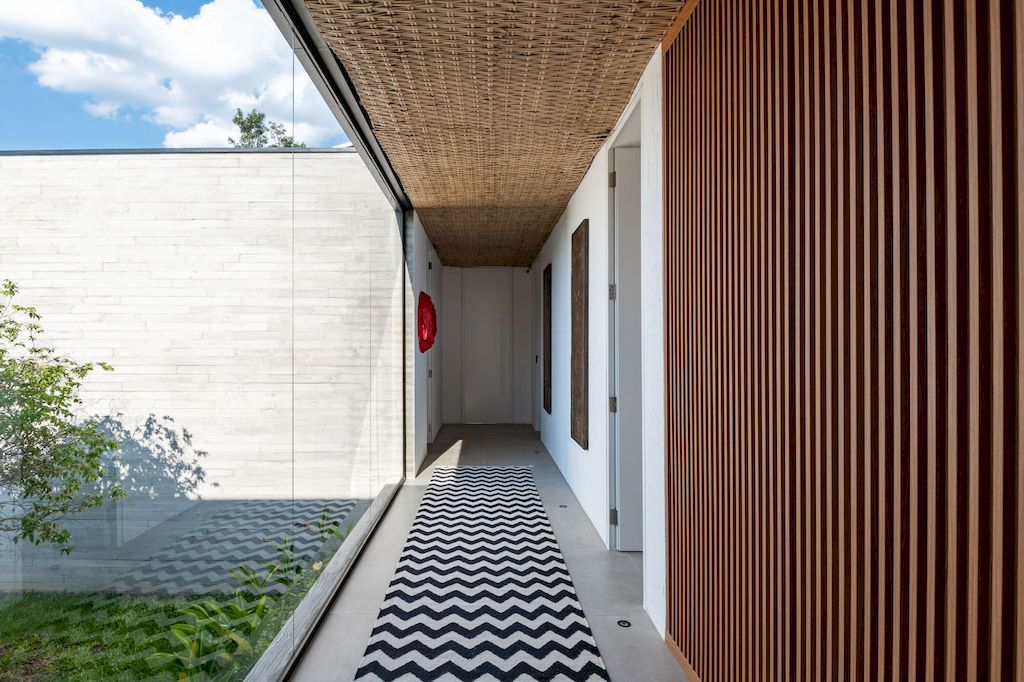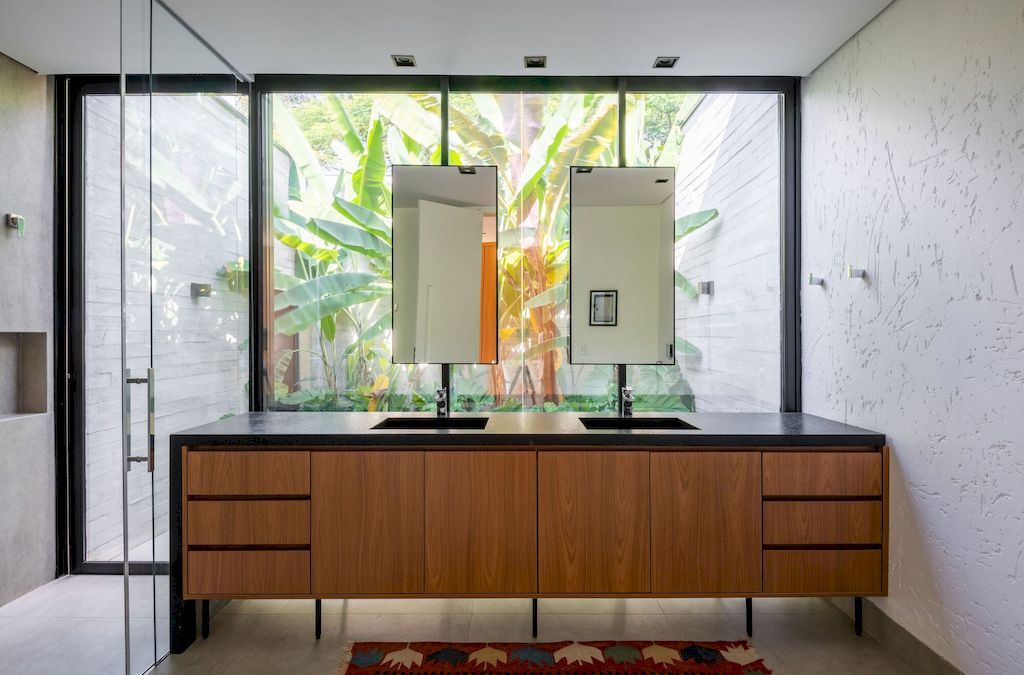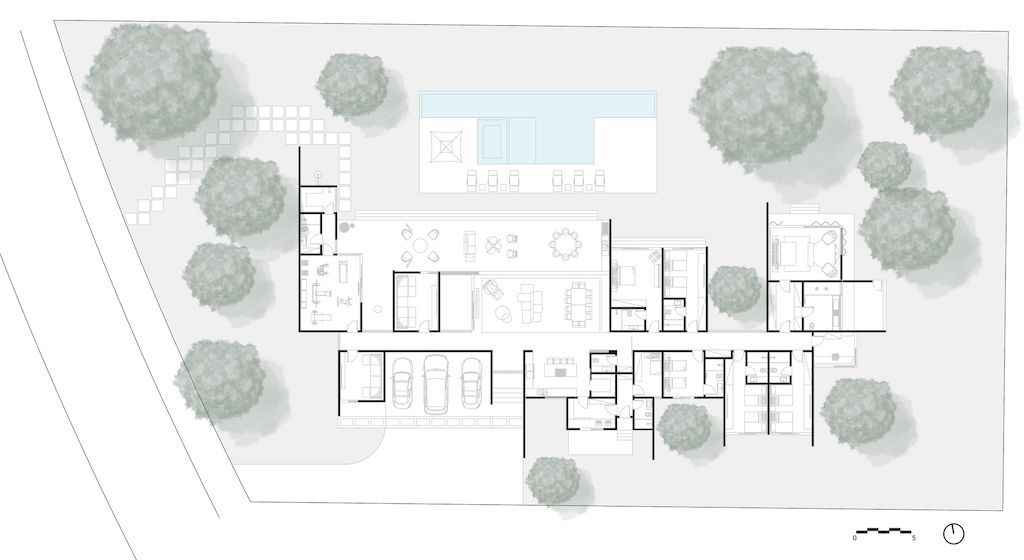 The Jandayas House Gallery: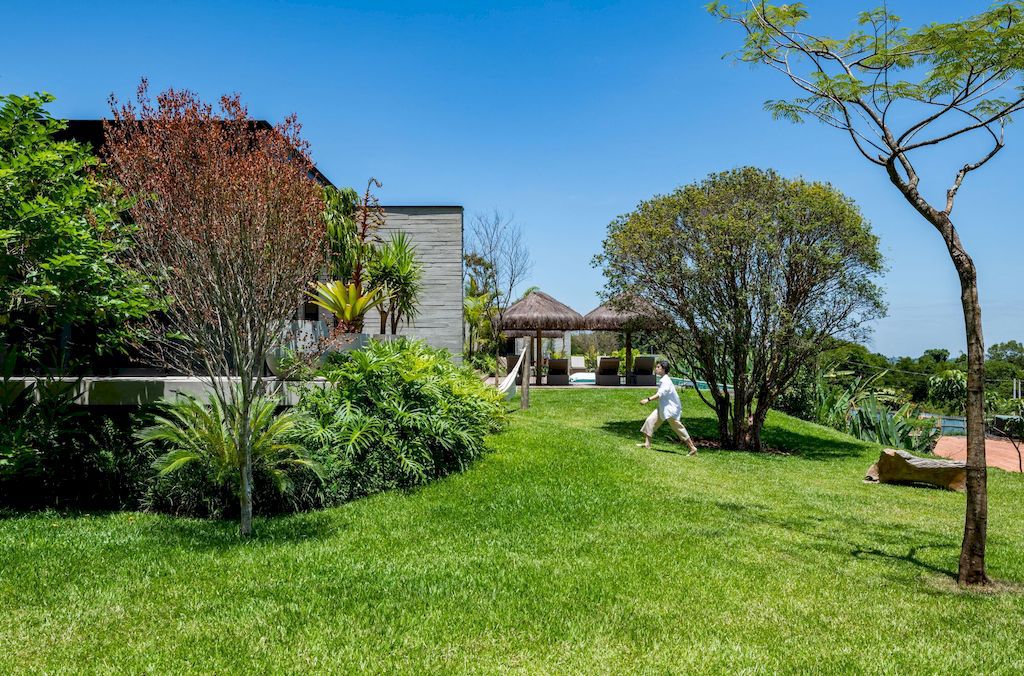 Text by the Architects: The owners met our office through a sign in the condominium where they wanted to build their summer house, in the countryside of São Paulo, a city in Brazil. He's a doctor, she' s a fashion designer, a couple with a teenager daughter and the three of them with a project in their minds. Hence, they contacted the architects, and the connection was immediate. They are amazing people, with an exquisite taste and let the architects work freely to develop the project.
Photo credit: Favaro Jr. | Source: Sala 03 Arquitetura
For more information about this project; please contact the Architecture firm :
– Add: Praça Padre Miguel, 23 – Centro, Itu – SP, 13300-169, Brazil
– Tel: +55 11 2429-4143
More Projects in Brazil here:
---