Bouldin Creek Residence designed by Ravel Architecture is impressive project. Featuring crisp lines and light filled rooms, this single story Bouldin Creek home was conceived as both a quiet retreat from an urban environment, and as an accessible space for a multi generational family to live out their golden years.
With a LEED platinum rating, the home optimizes sustainability and efficiency by using a geothermal HVAC network, a 15-kilowatt rooftop photovoltaic array, and a rainwater collection irrigation system. Indoors, the main living area is a communal zone, centrally located to unite two separate wings on either side. The Eastern wing includes two guest suites with private Southeast courtyard entries, and one caretaker suite with Northeast courtyard entry. The Western wing, featuring an office and a master suite with a wheelchair accessible washroom, arranged in furthest from the communal living area to enhance privacy.
In addition to this, outdoors, Northeast and Southwest courtyards with pool, balance heat and light around the home's perimeter. With either one being warm and bright or cool and shady as the sun sets throughout the day. Also, the high ceilings and double story glazing expand the space. Allowing soft natural light to filter in throughout the day for a serene, open living experience that's welcoming to friends and family.
The Architecture Design Project Information: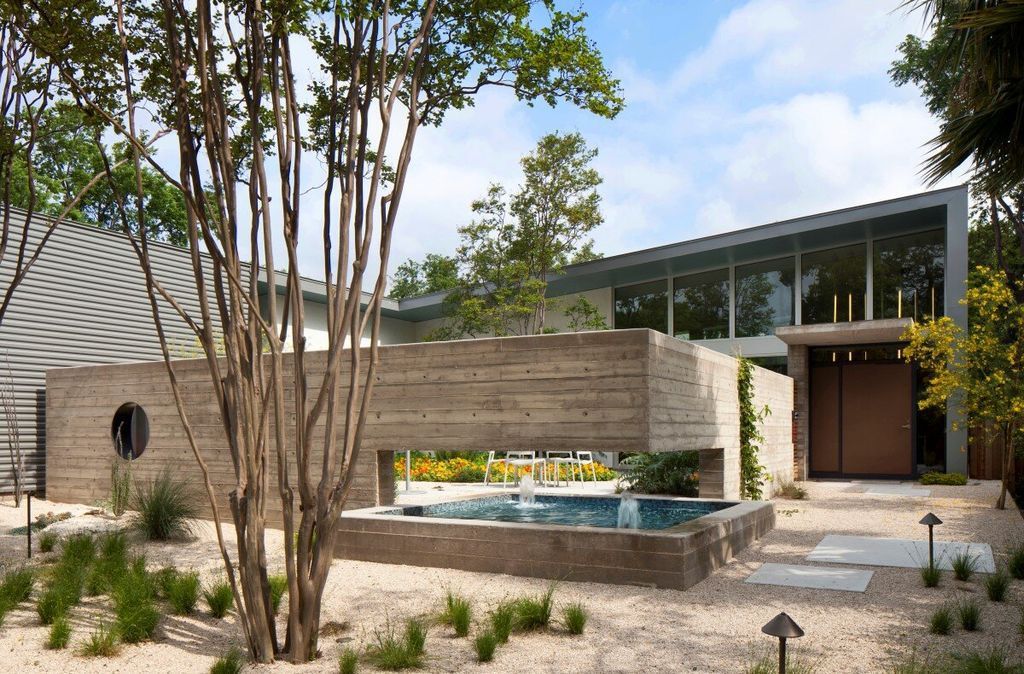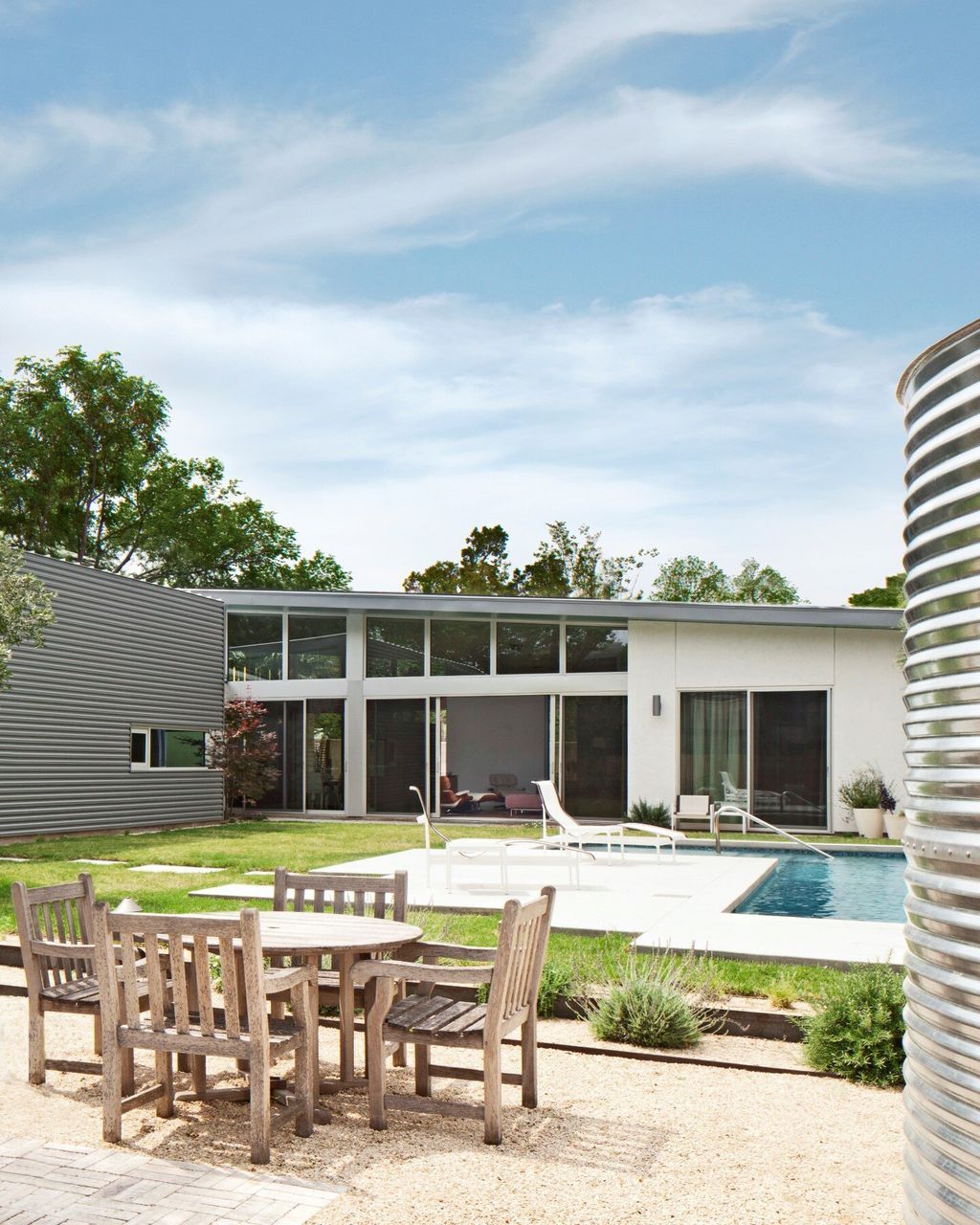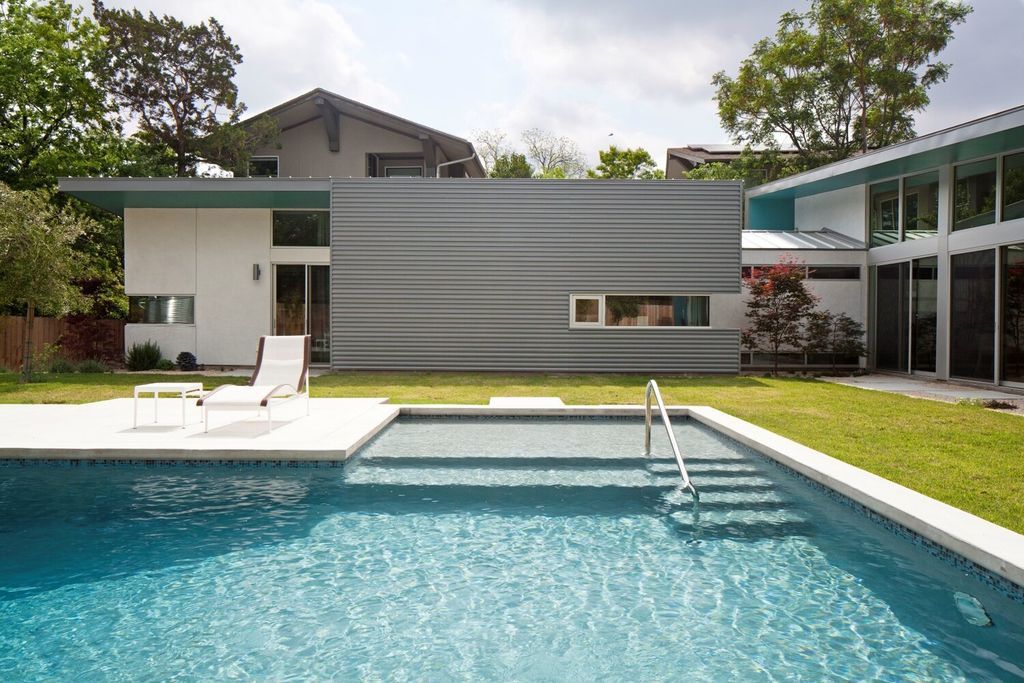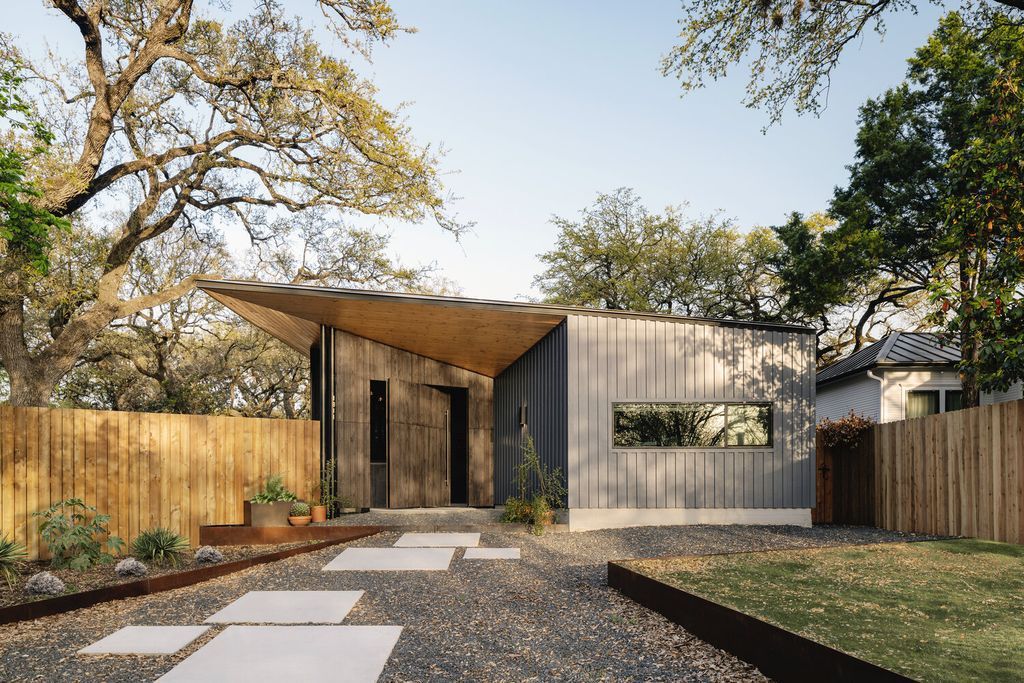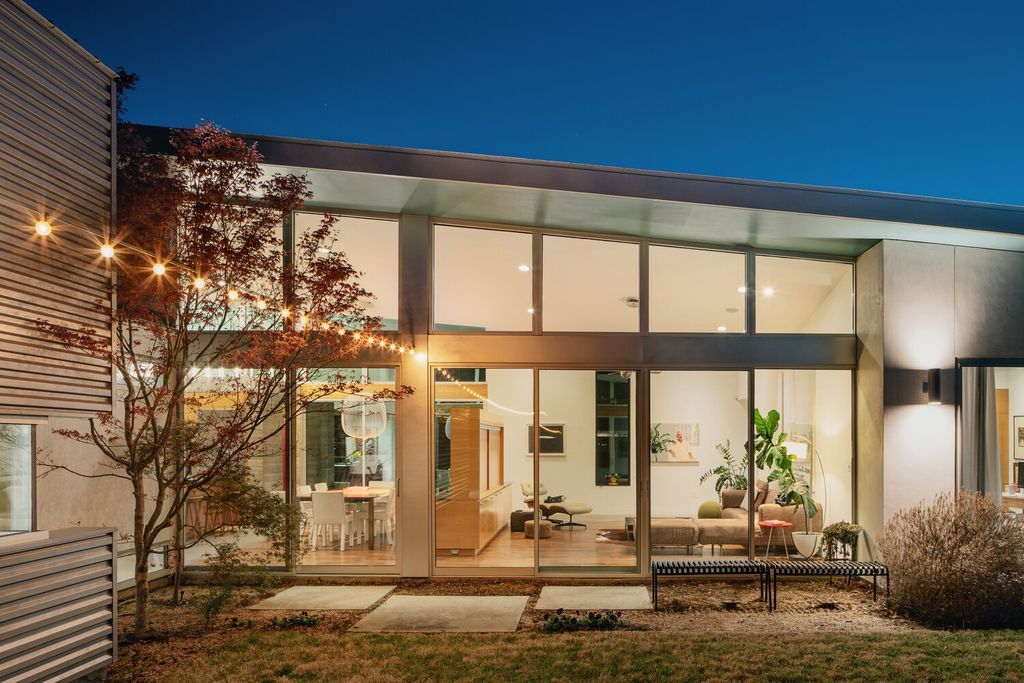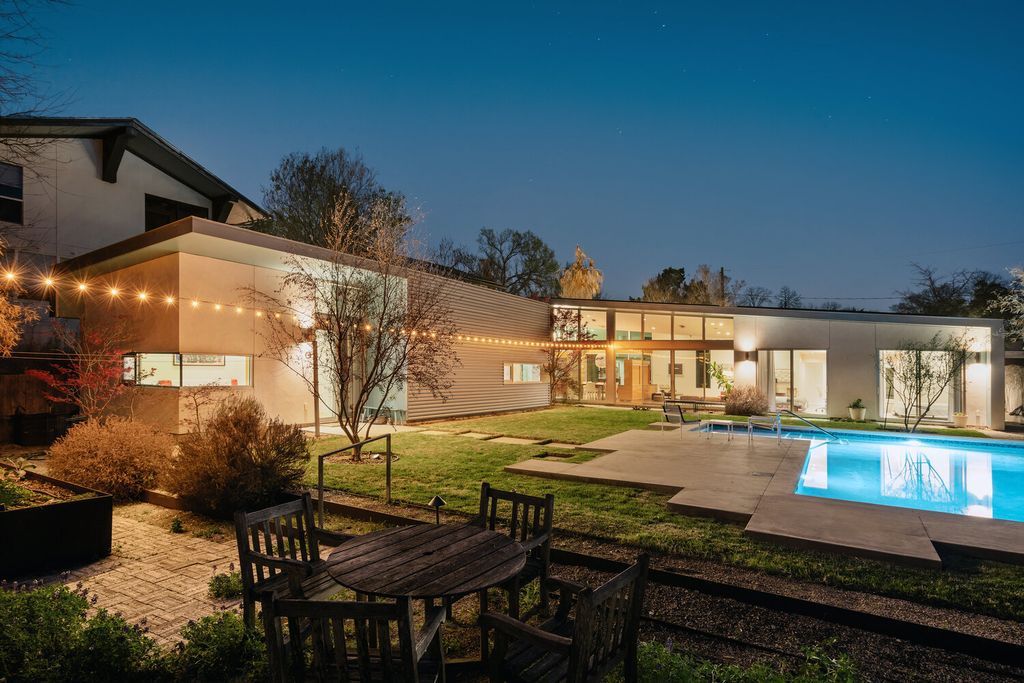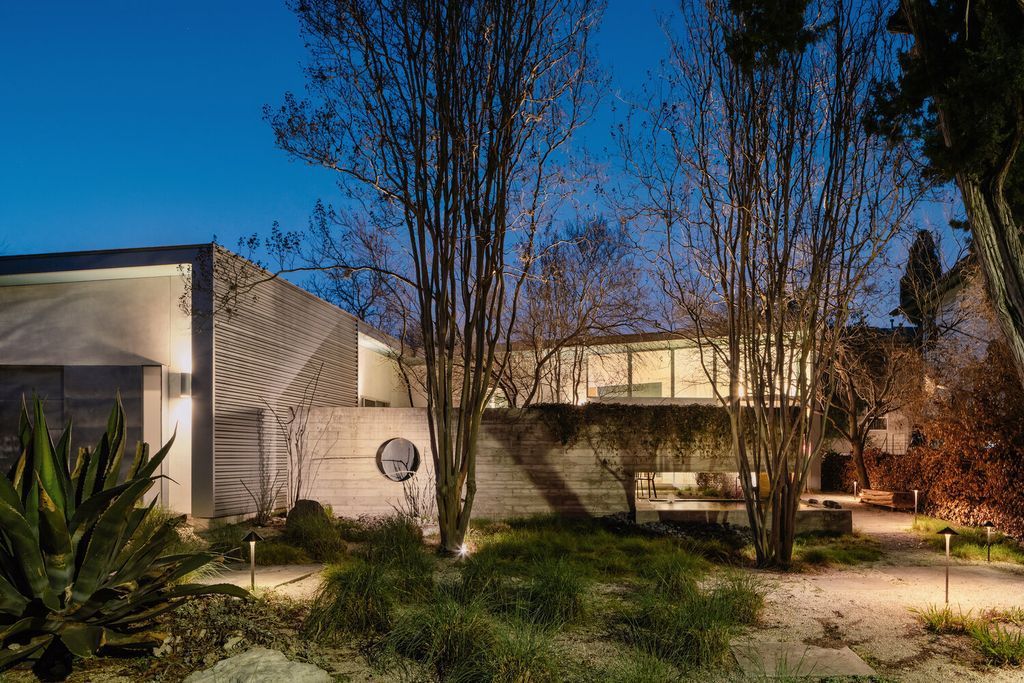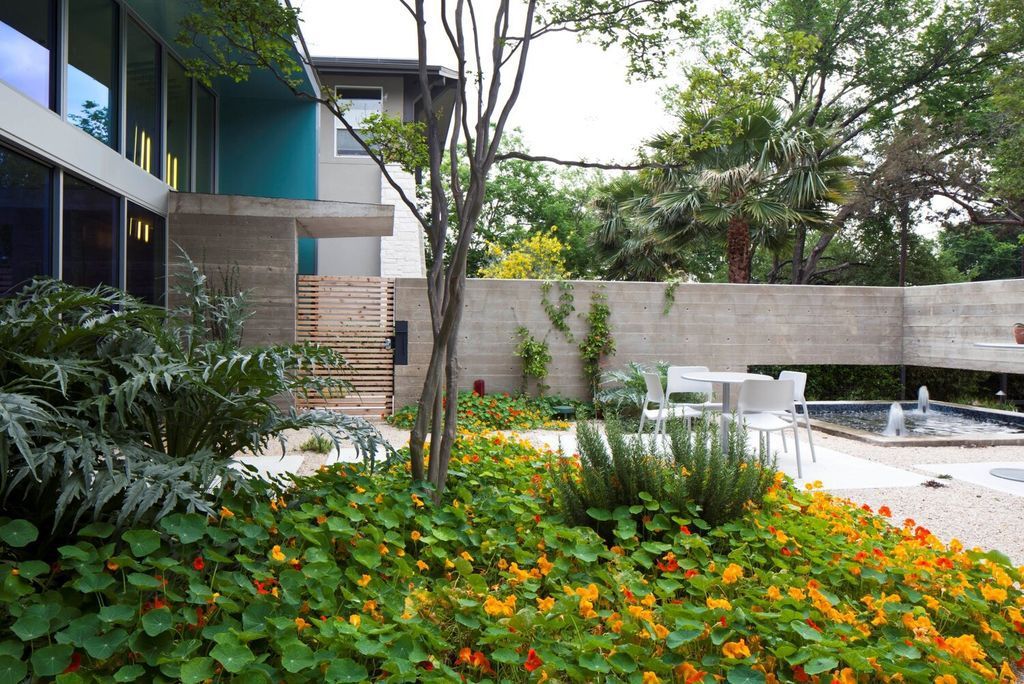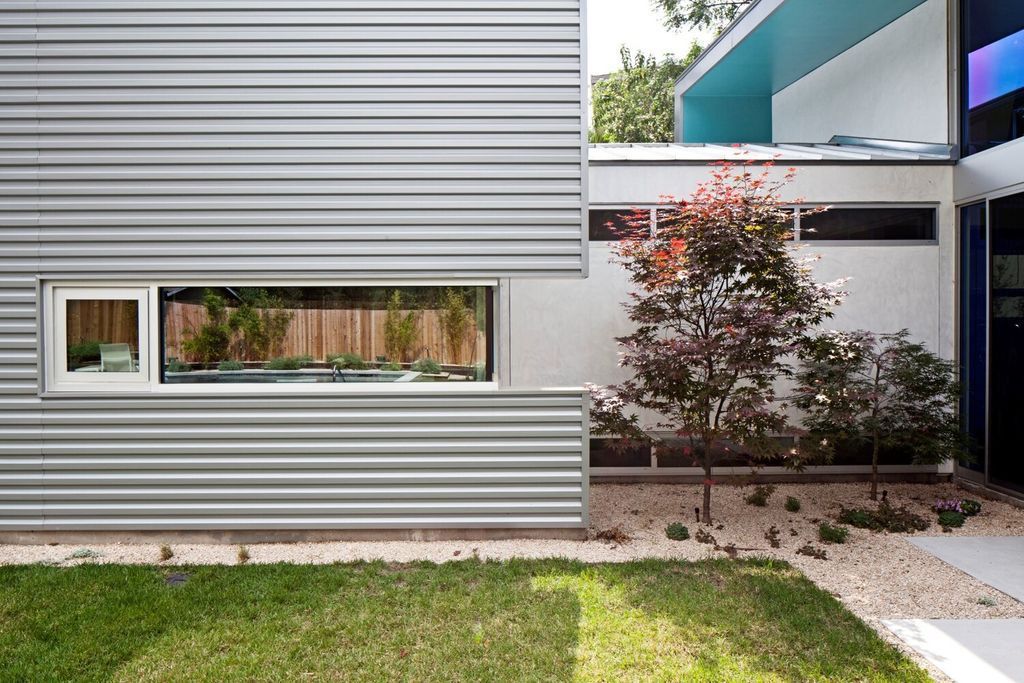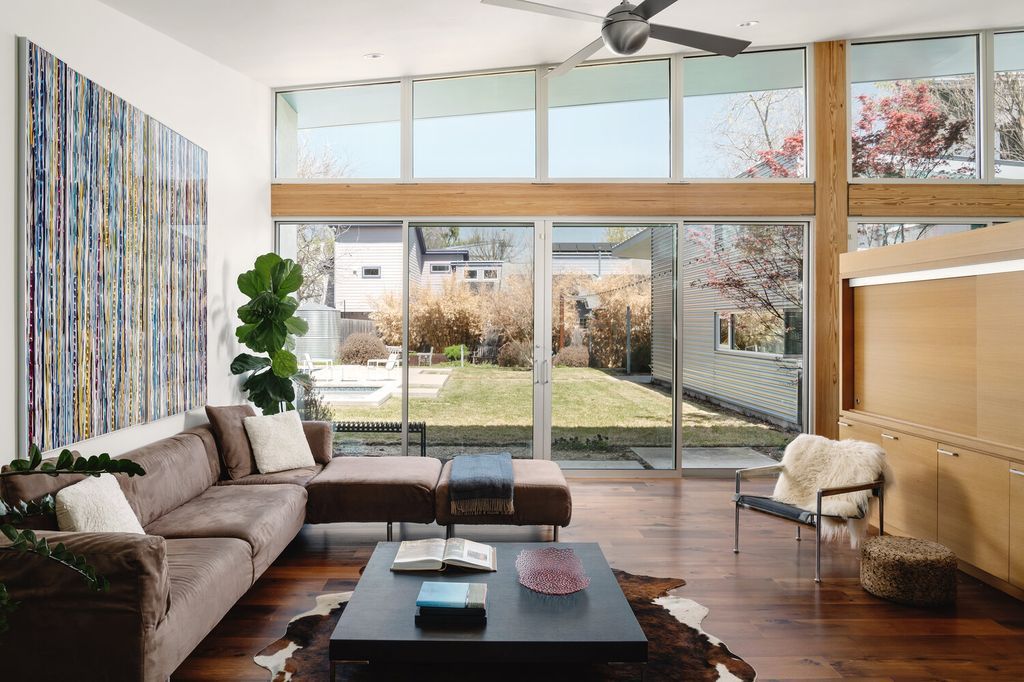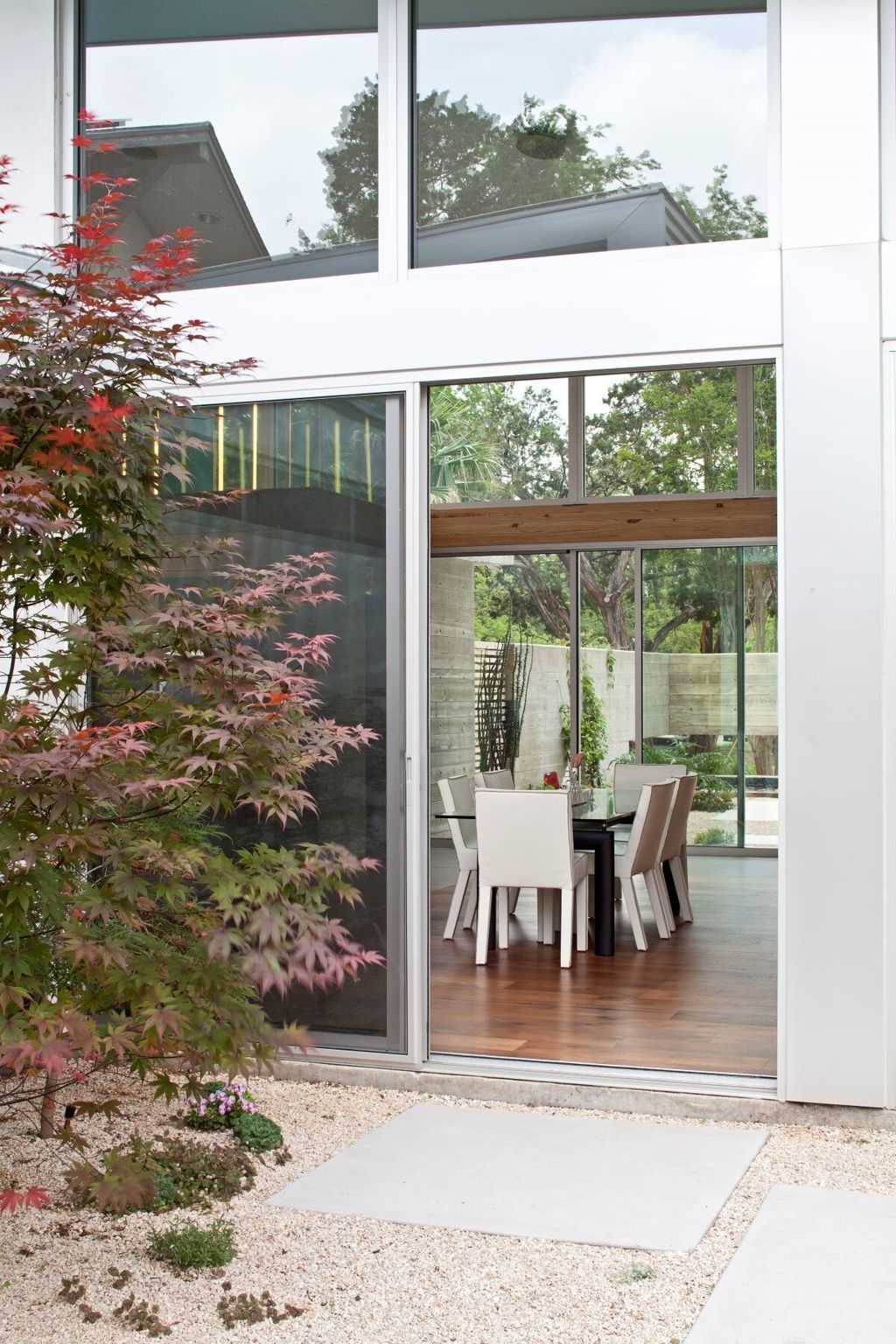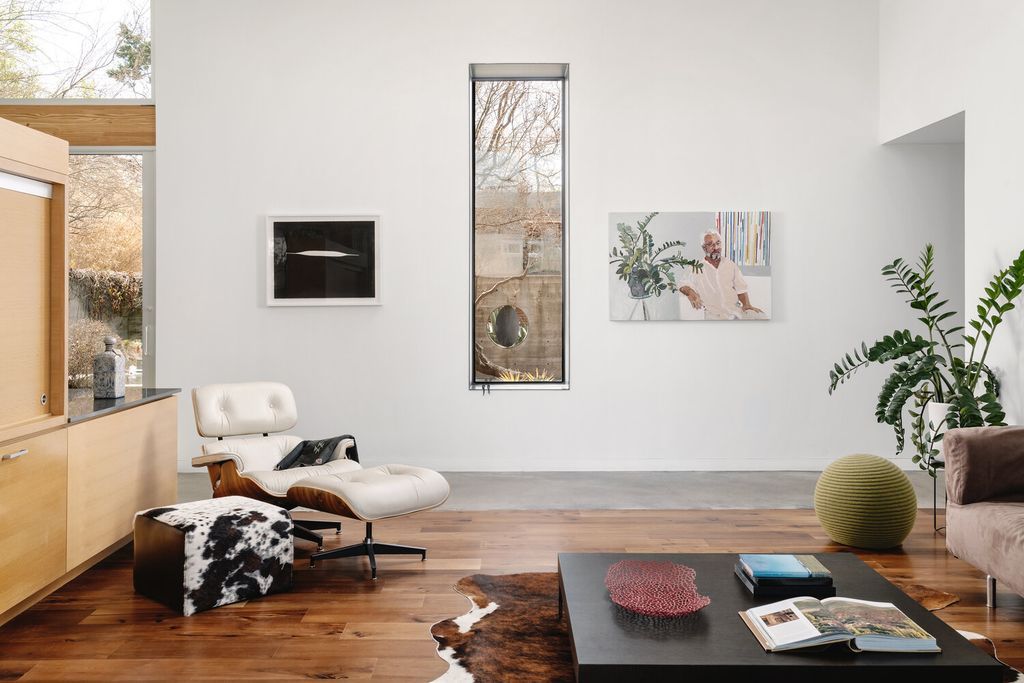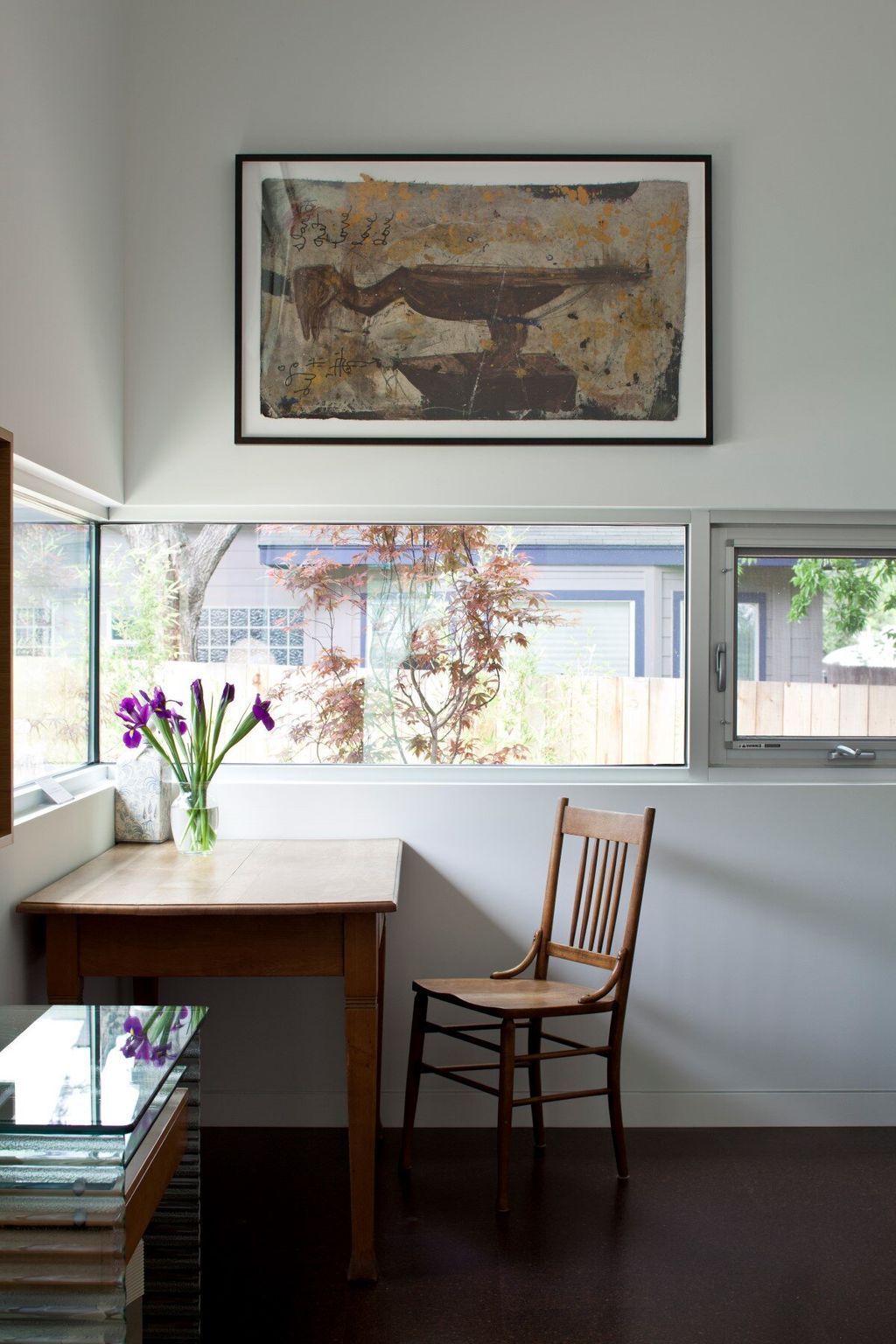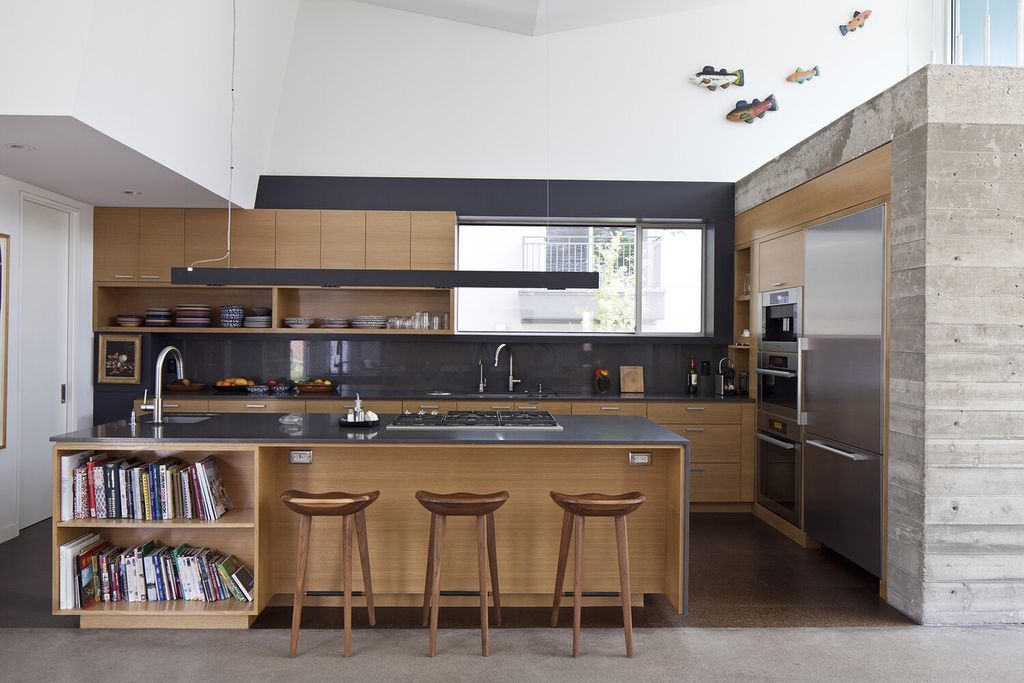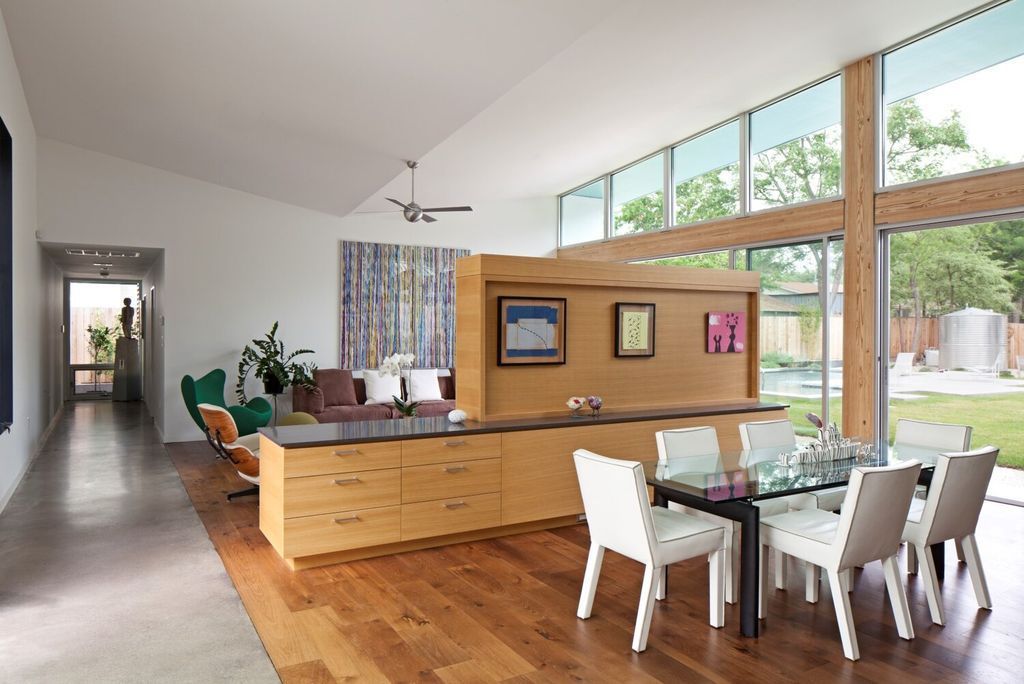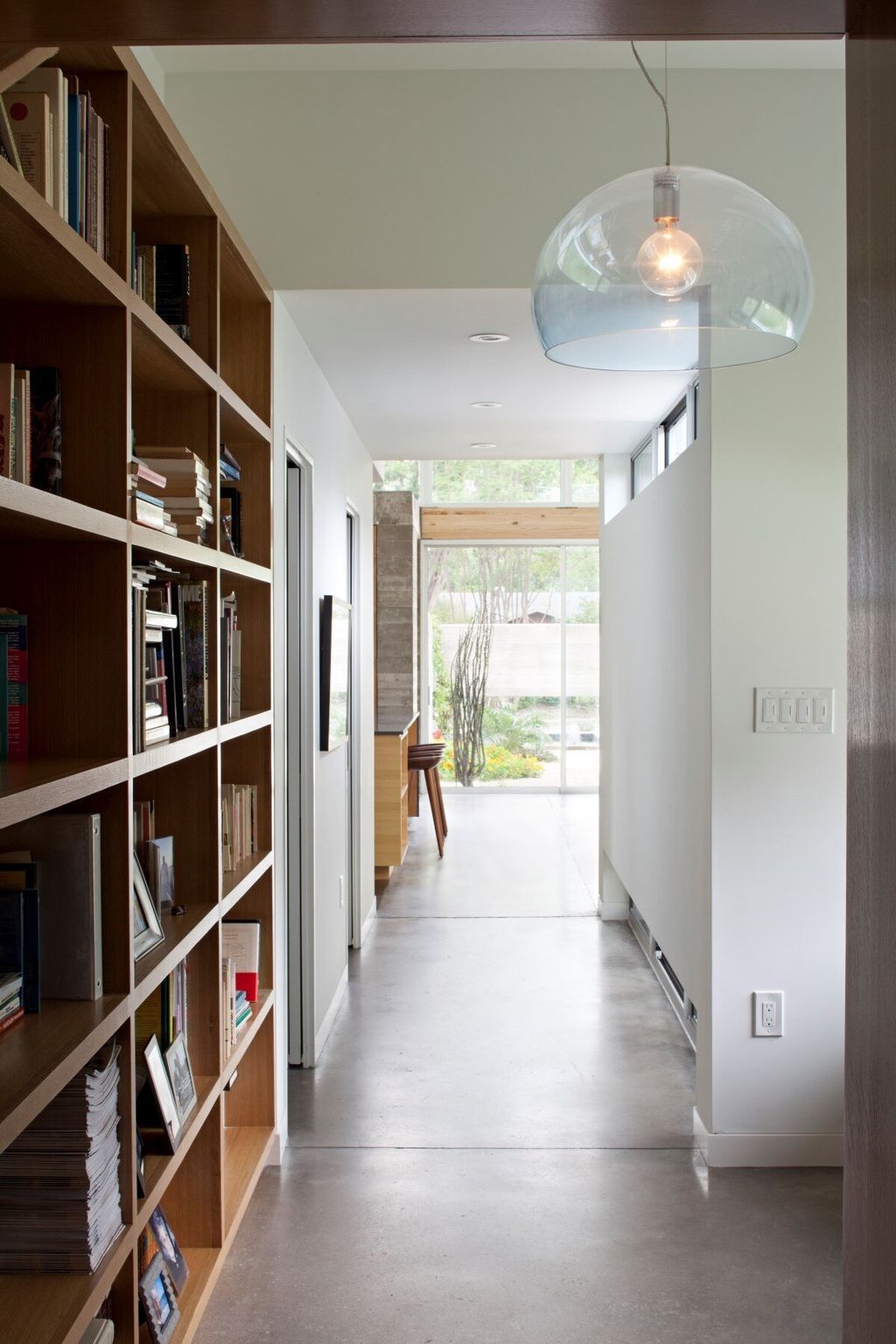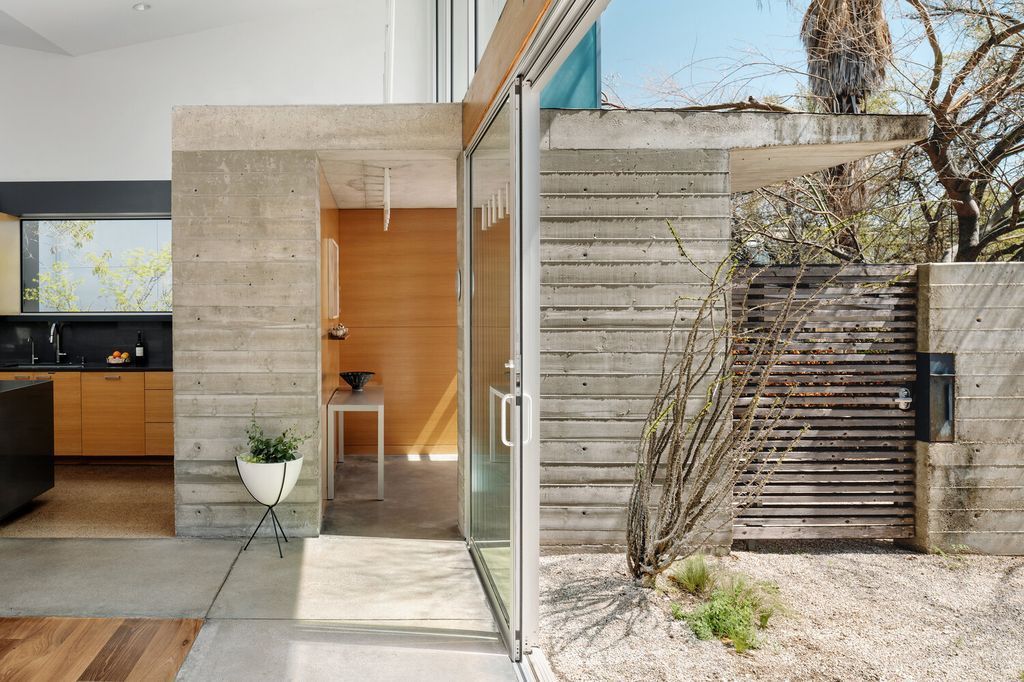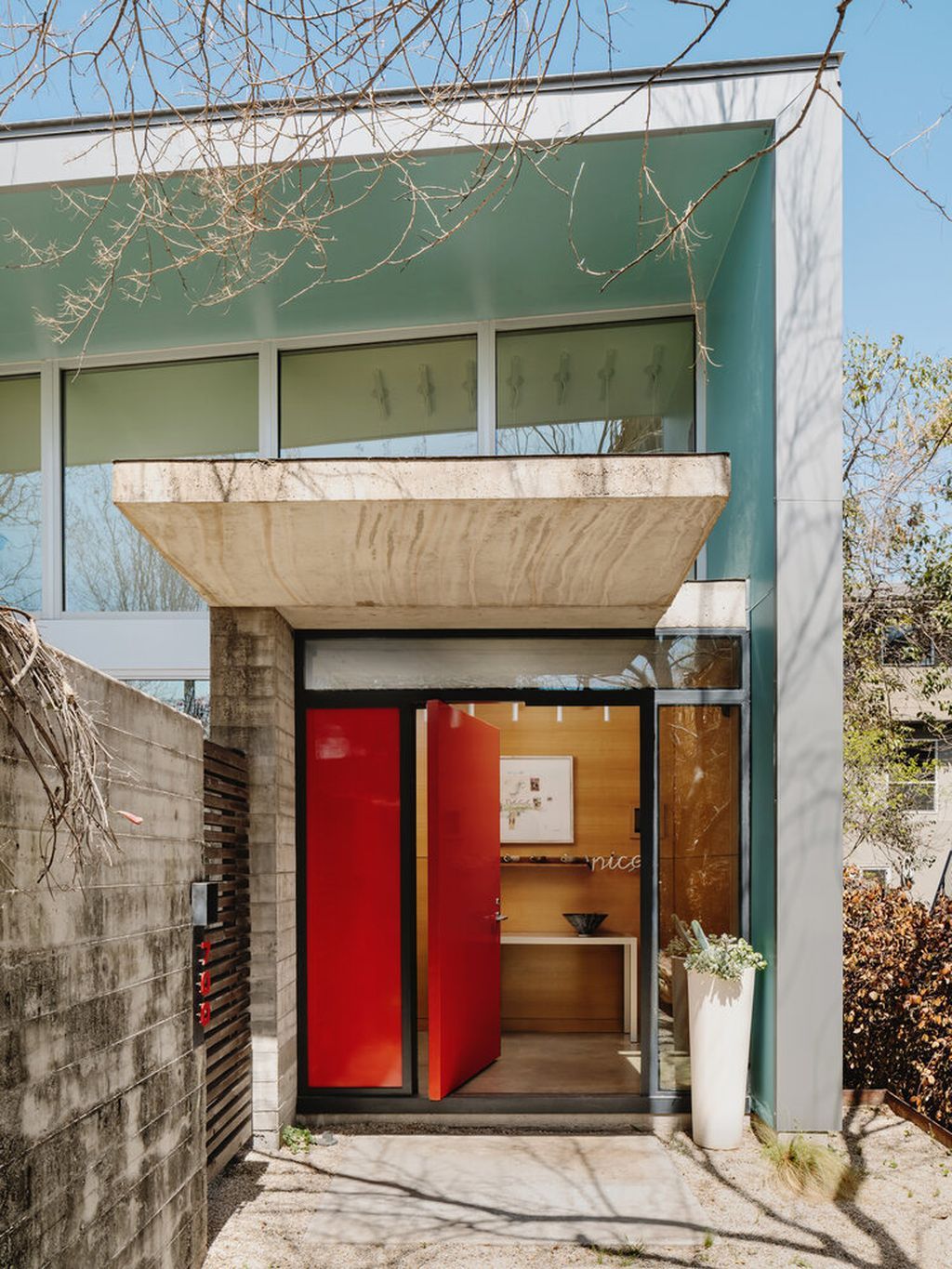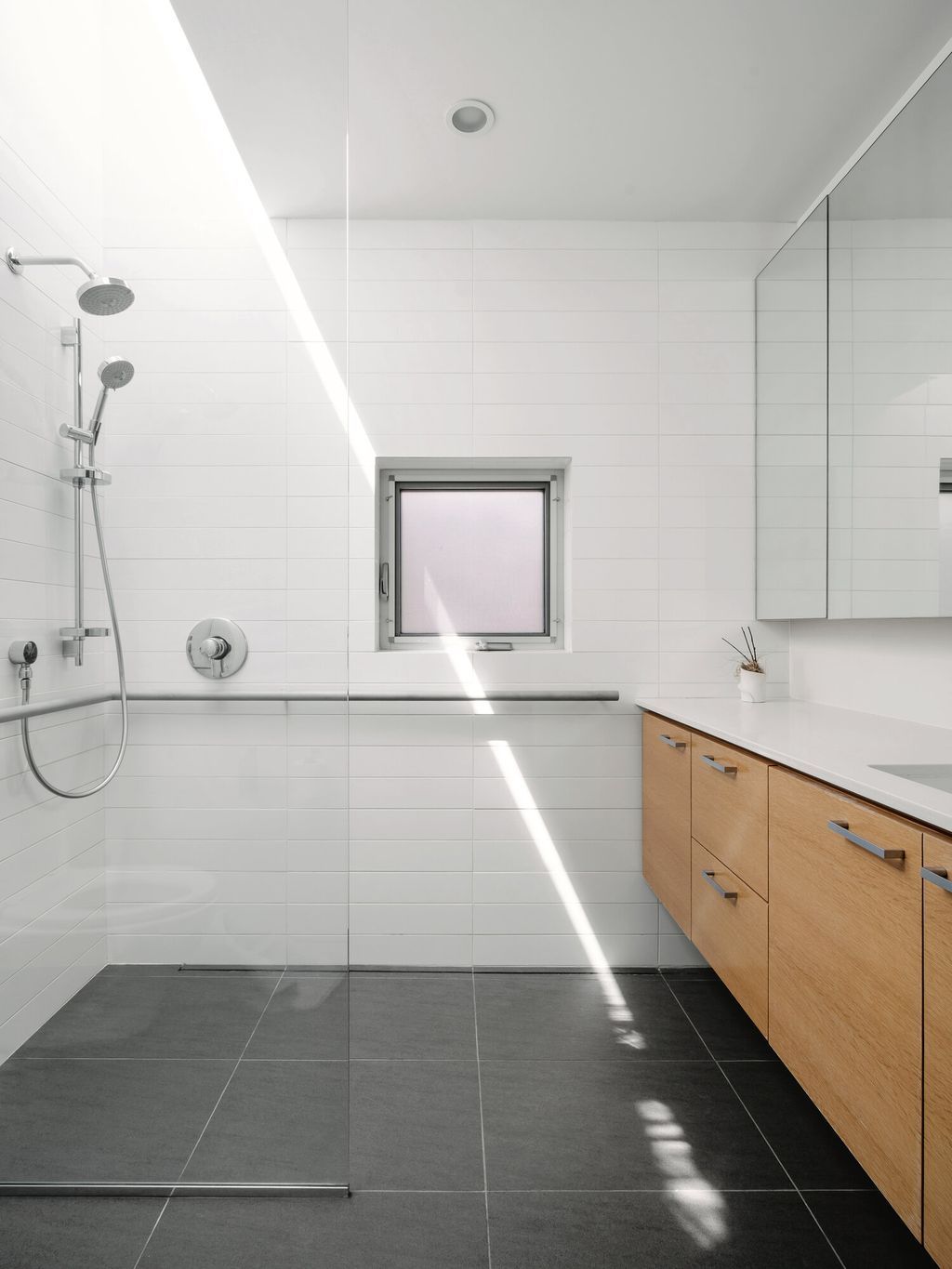 The Bouldin Creek Residence Gallery:
Text by the Architects: Neatly tucked between a smaller bungalow and taller townhome, the residence creates a fluid gradation between the neighboring rooflines, further blending it within its environment.
Photo credit: Kimberly Davis| Source: Ravel Architecture
For more information about this project; please contact the Architecture firm :
– Add: 2012 East Cesar Chavez Street, Austin, TX 78702
– Tel: (512) 766-7353
– Email: [email protected]
More Tour of Houses in United States here:
---