Date of Publishing:
The architect's knowledge and art is the harmonious combination of equipment and architectural space. As a result, it's critical to match the idea of buying a bathtub to the bathroom's actual space as well as the overall project. It contributes to the creation of an ideal space in a lovely home. Discover 25 ways to mix and match bathtub styles to suit your bathroom space and let your creative juices flow. Thousands of other amazing home design ideas can be found at LUXURY PHOTO.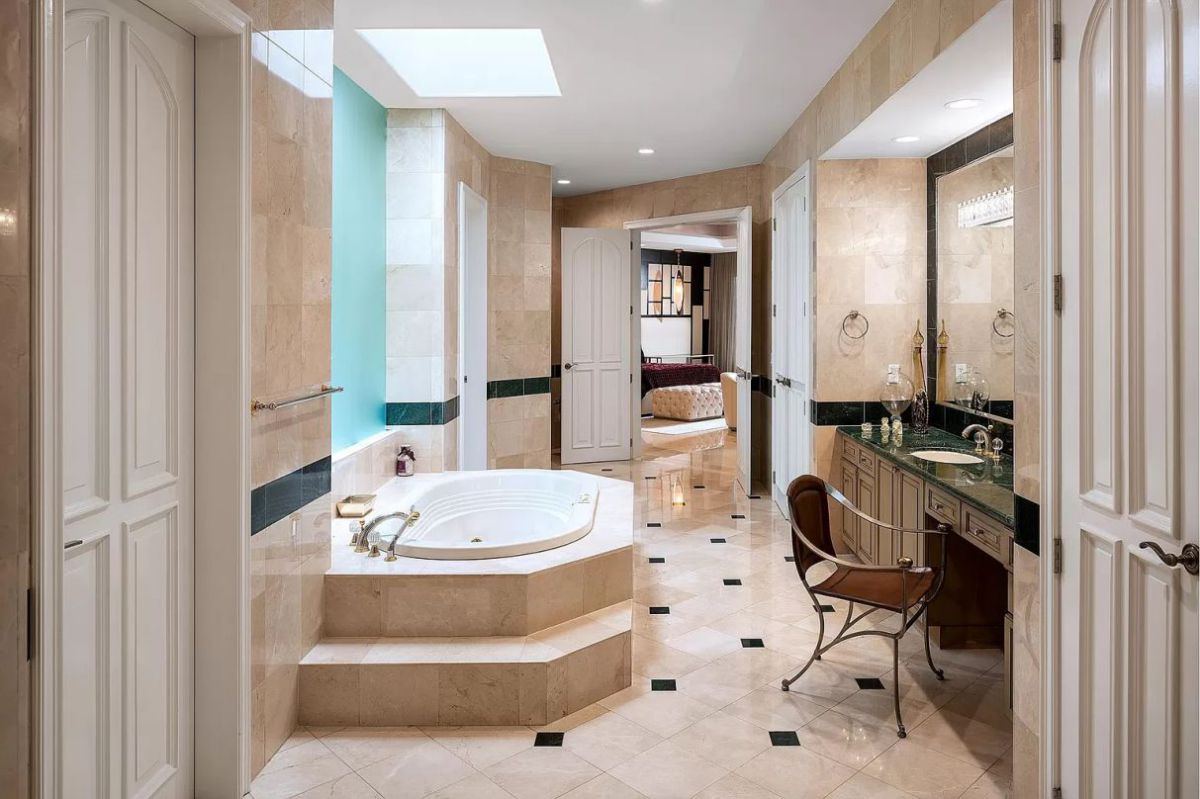 1 | Modern bathroom with step-in bathtub and wall tiles that complement each other, creating a relaxing environment. Florida Transitional House on Tahiti Beach Island Asks for $13.9 Million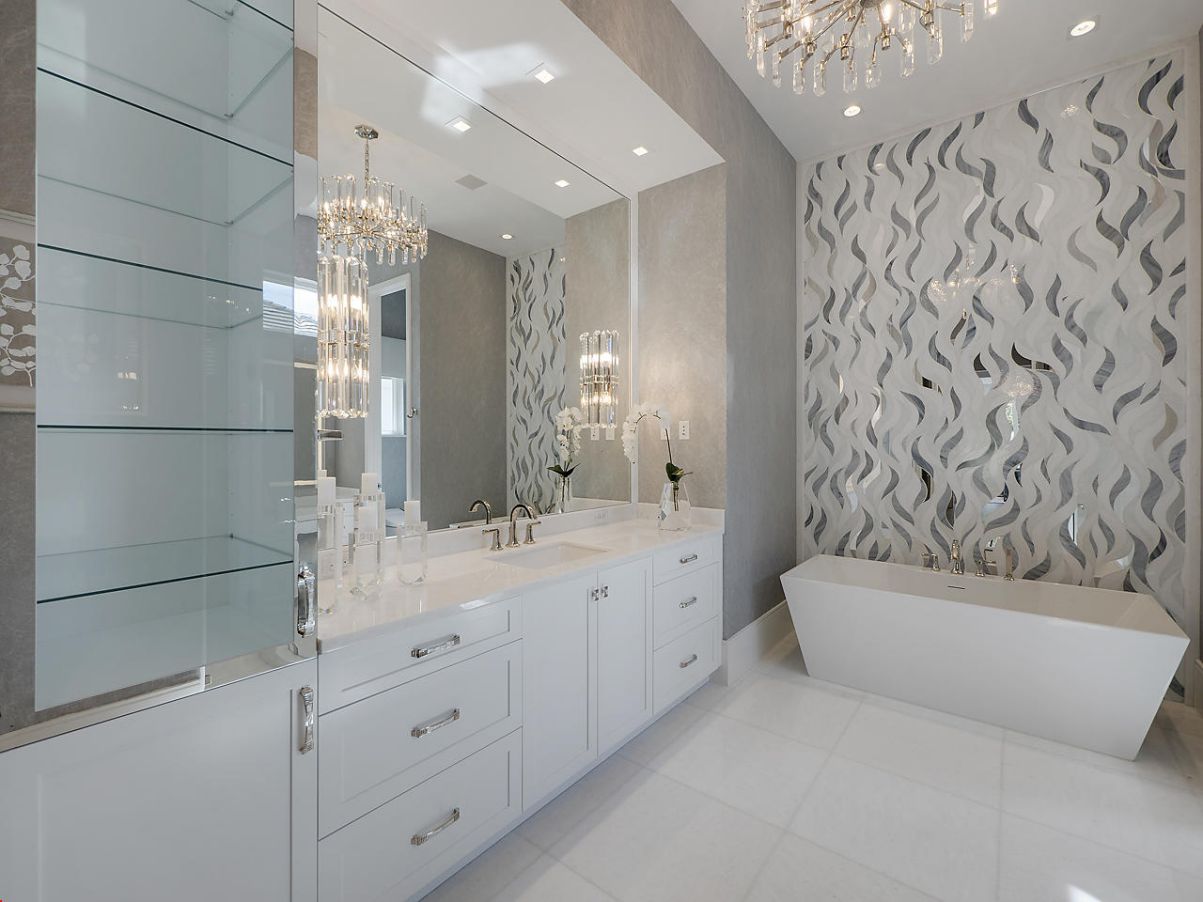 2 | In the long square tub, which is like a miniature swimming pool, you can stretch your legs and take a dip. Florida Waterfront Home in Boca Raton for Sale $6.79 Million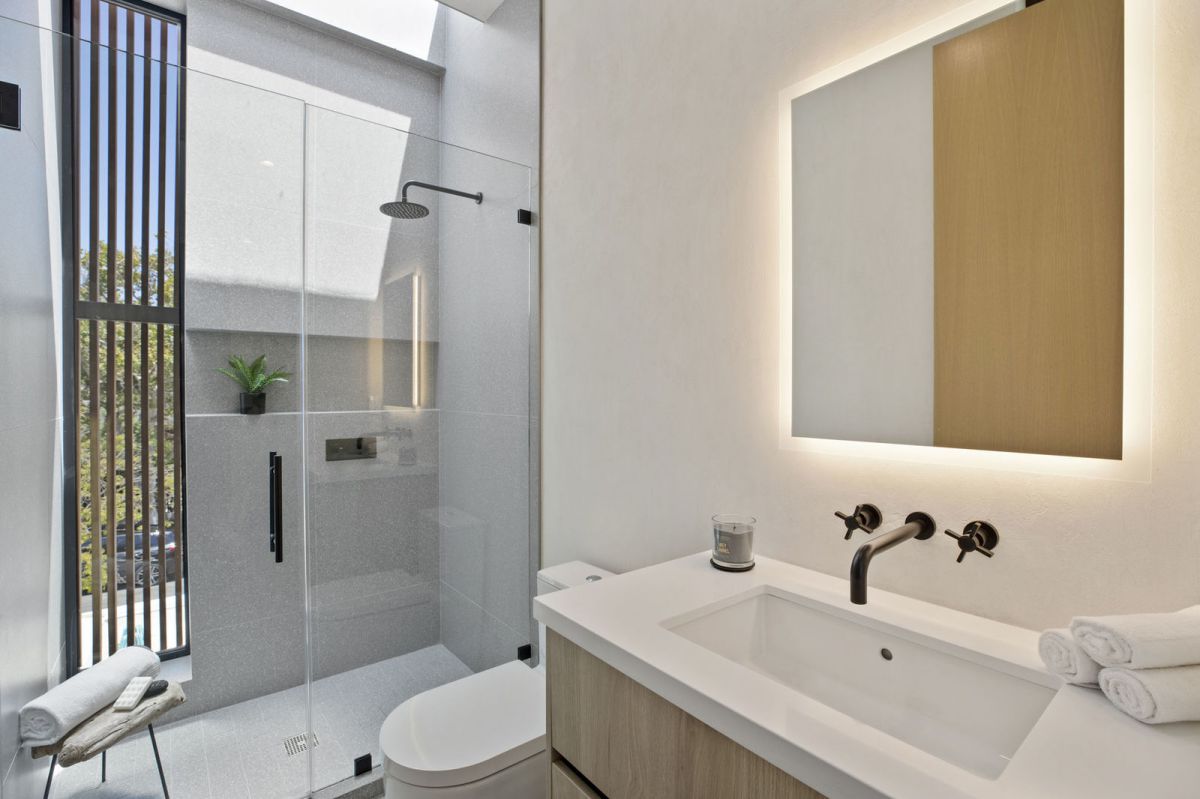 3 | A generic bathtub is typically installed in a home to provide a bathing experience for family members who enjoy taking a bath. Contemporary Style Home in Los Angeles for Sale at $3.99 Million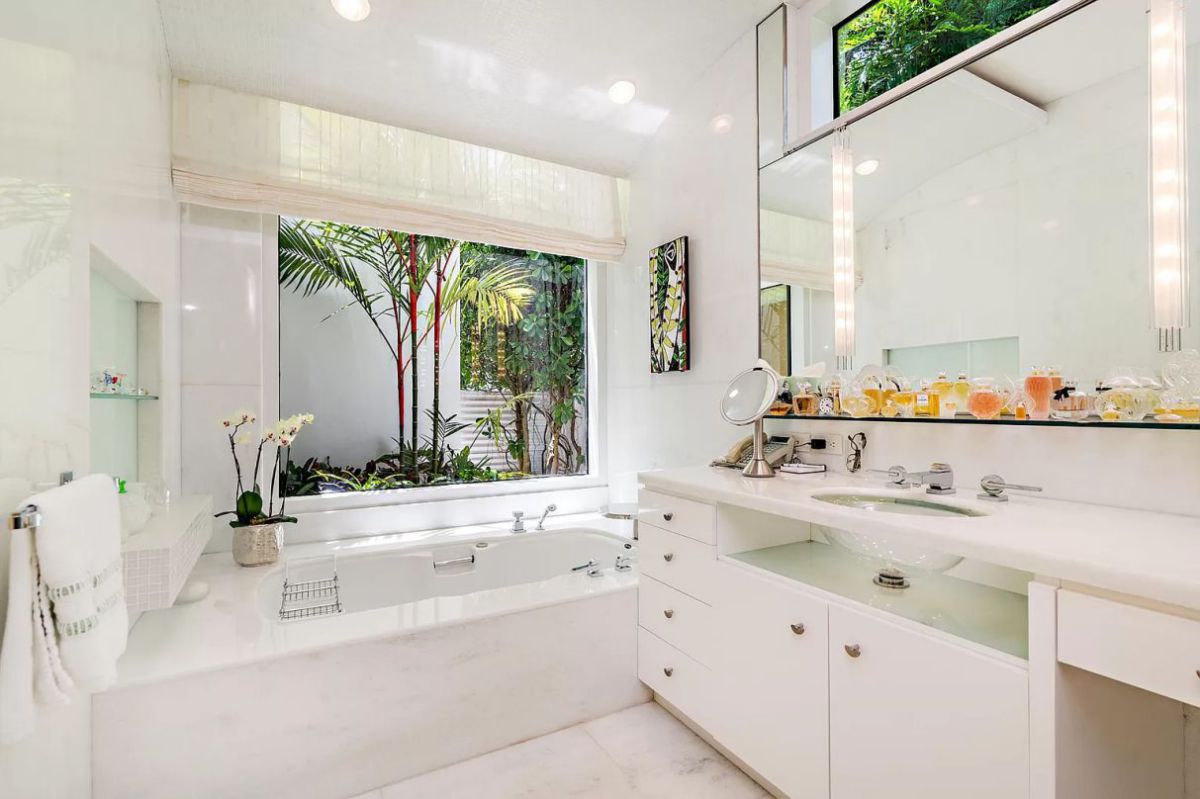 4 | Bathtub design with useful shelving, optimal placement, and elegant decor $27.0 Million Palm Beach House with Sweeping Views of The Intracoastal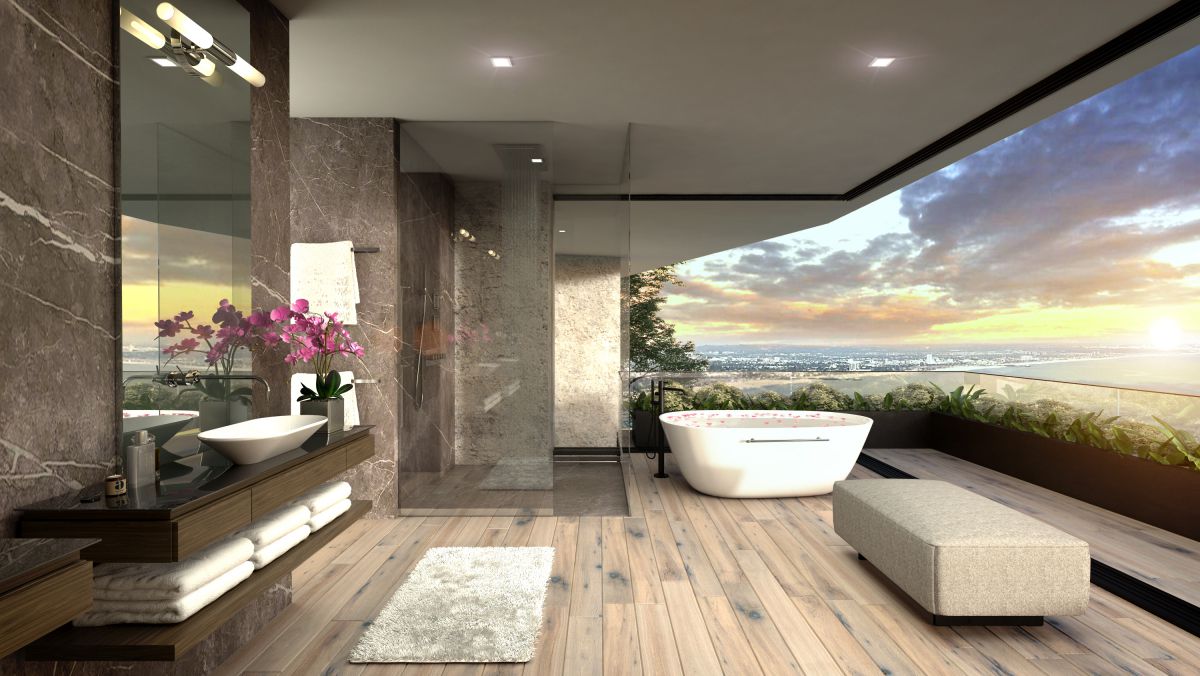 5 | A luxurious bathroom with a simple white porcelain bathtub, ideal for relaxing with a panoramic view. Malibu Modern Home Design Concept by CLR Design Group
More Ideas for Kitchen: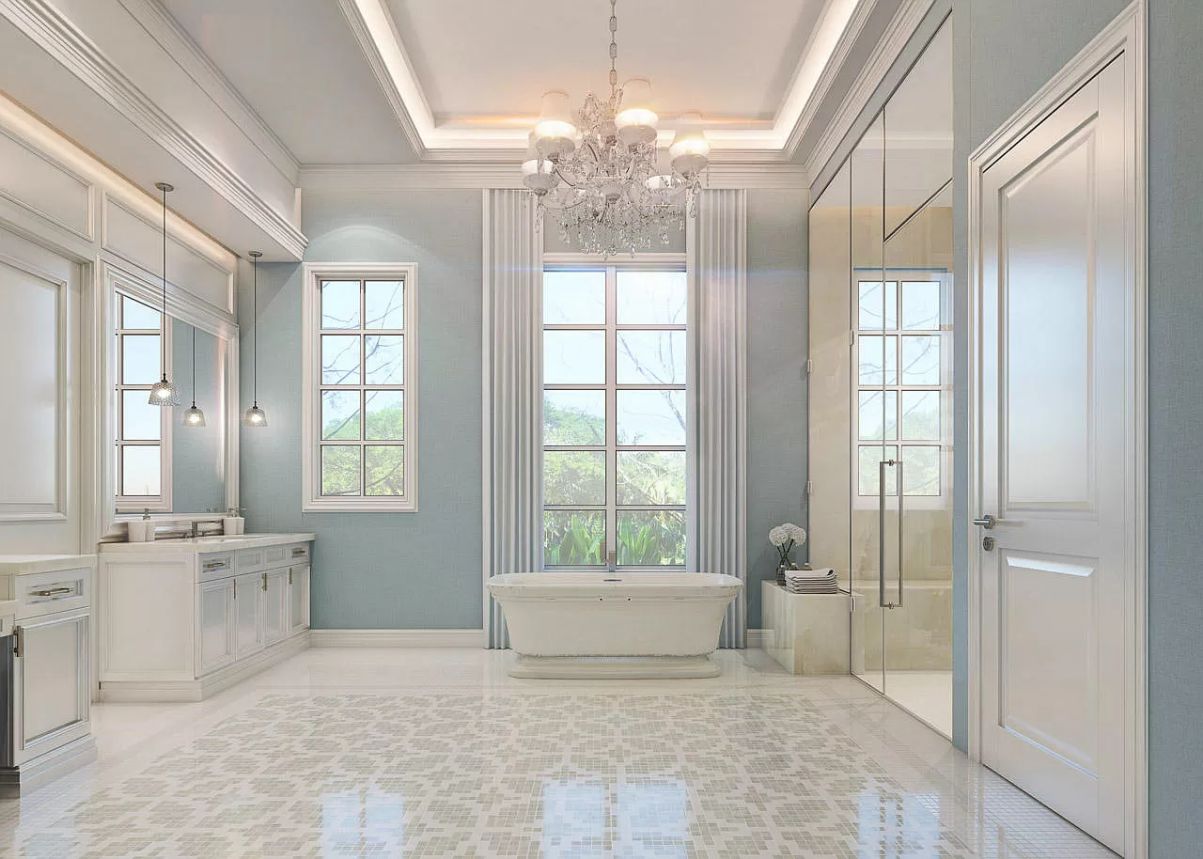 6 | The white and light blue tones in the bathroom evoke a sense of lightness and relaxation. The bathtub's base is stylized, similar to the wardrobe's design. Unrivaled Florida Luxury Home in Jupiter for Sale at $15 Million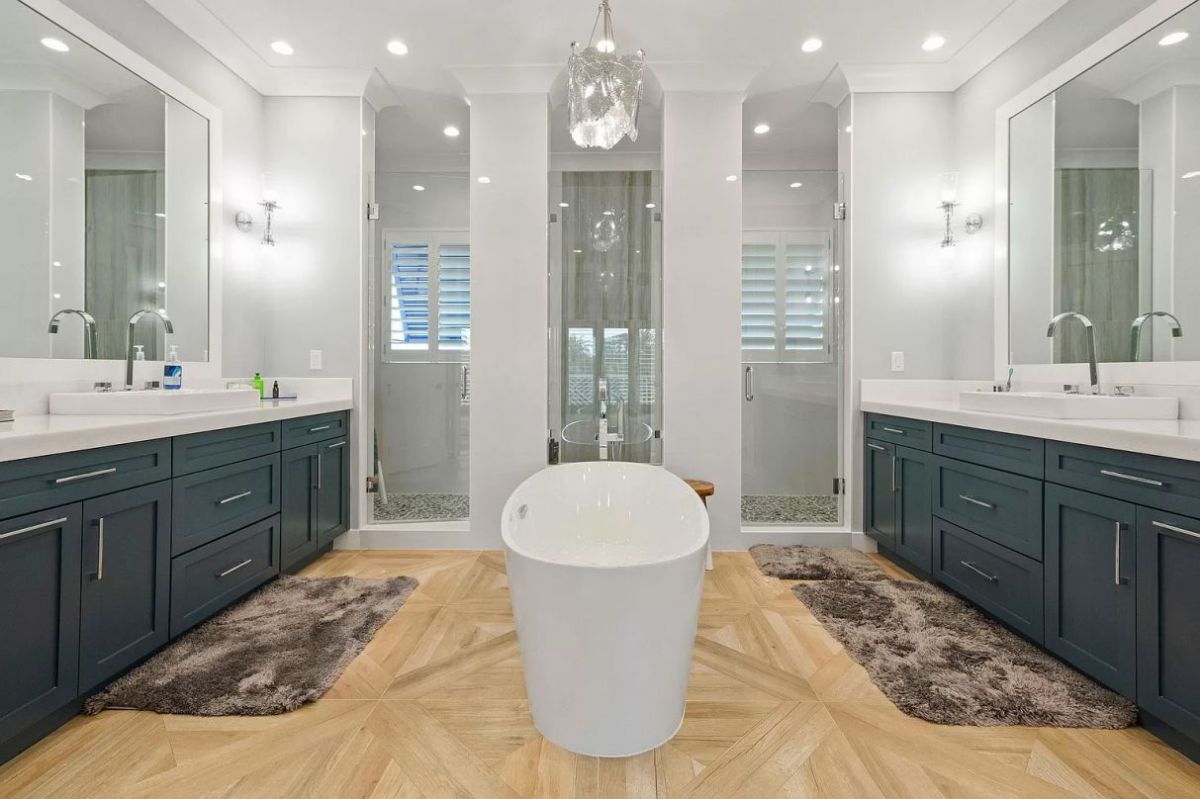 7 | The combination of a bathtub and a high shower creates soap bubbles easily, making it the ideal place to soak in warm water. $6 Million Jupiter Waterfront Property with Direct Ocean Access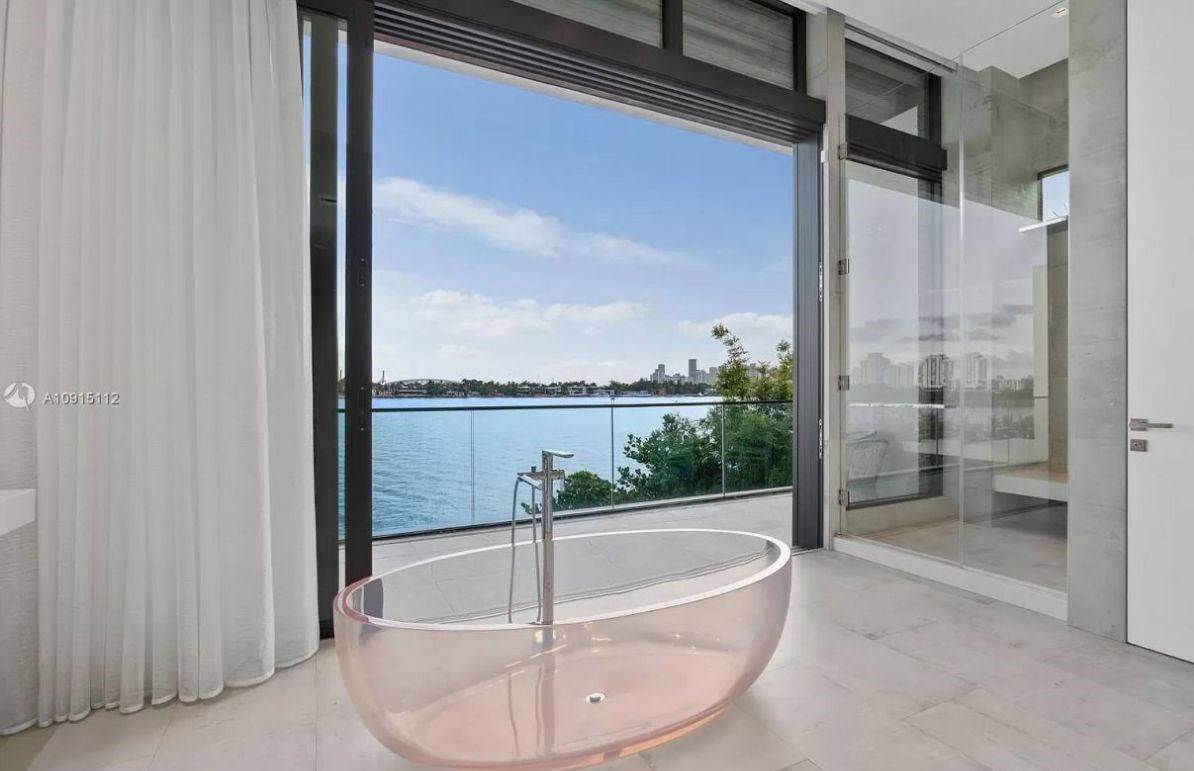 8 | Unique transparent bathtub design suitable for homeowners who prefer a youthful and sexy look. Exceptional Miami Beach House on Rivo Alto Island Returns for $20 Million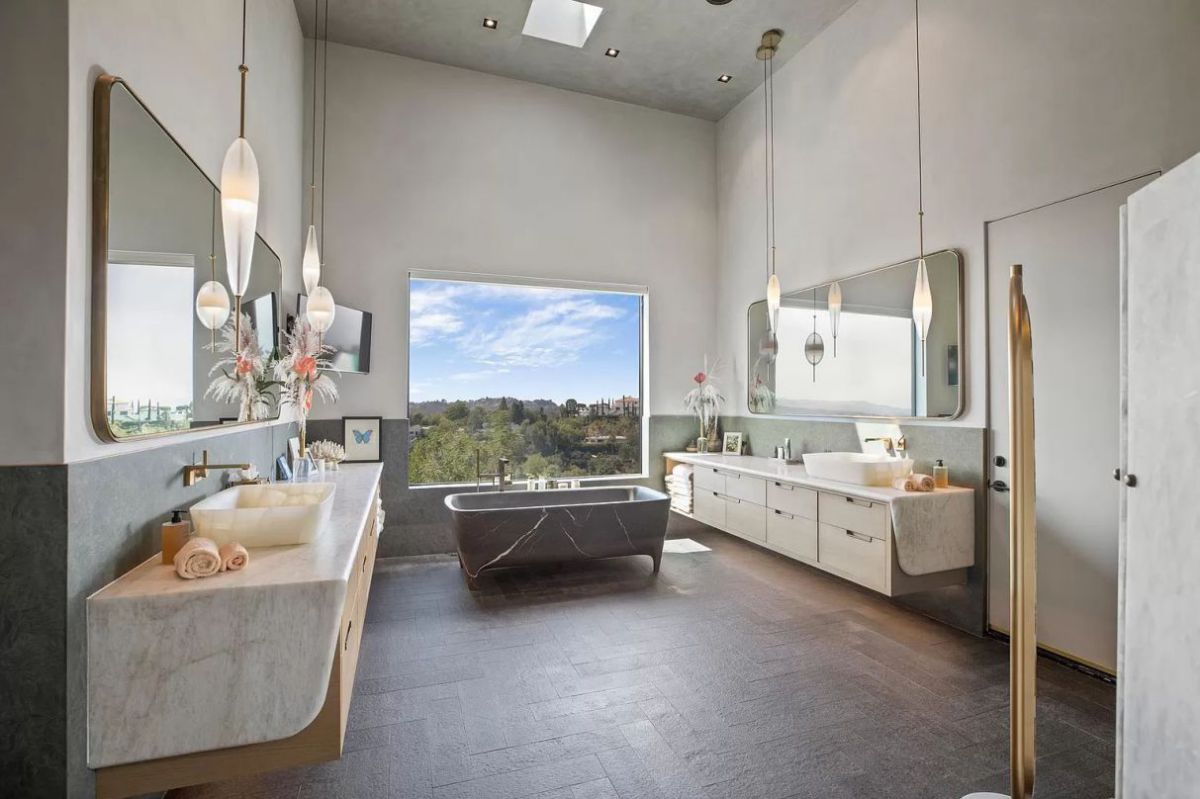 9 | Bring a healthy breath to the room with the style of a contemporary bathtub with legs at four corners and a gray color with porcelain material. Beverly Hills House with Extraordinary Living Spaces asks for $24 Million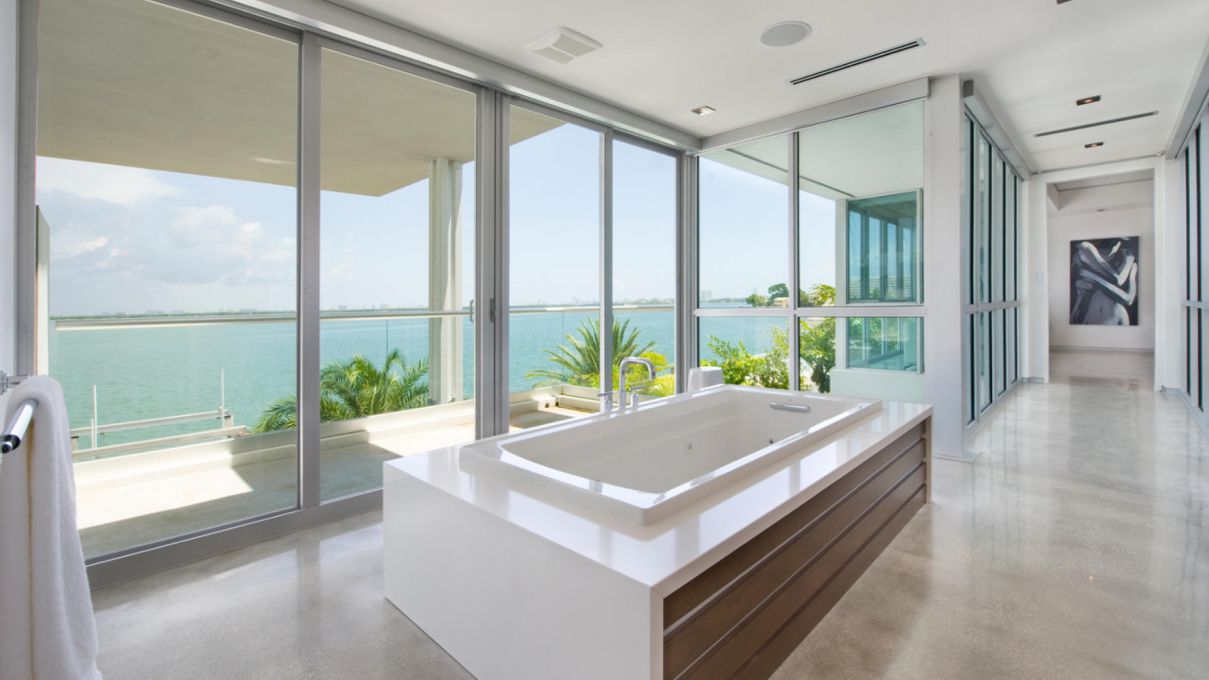 10 | A cast iron bath tub is ideal for a family with small children, and cleaning it is as simple as wiping it down with a soft sponge and then rinsing it. Luxurious Modern Miami Beach House for Rent $50,000 per Month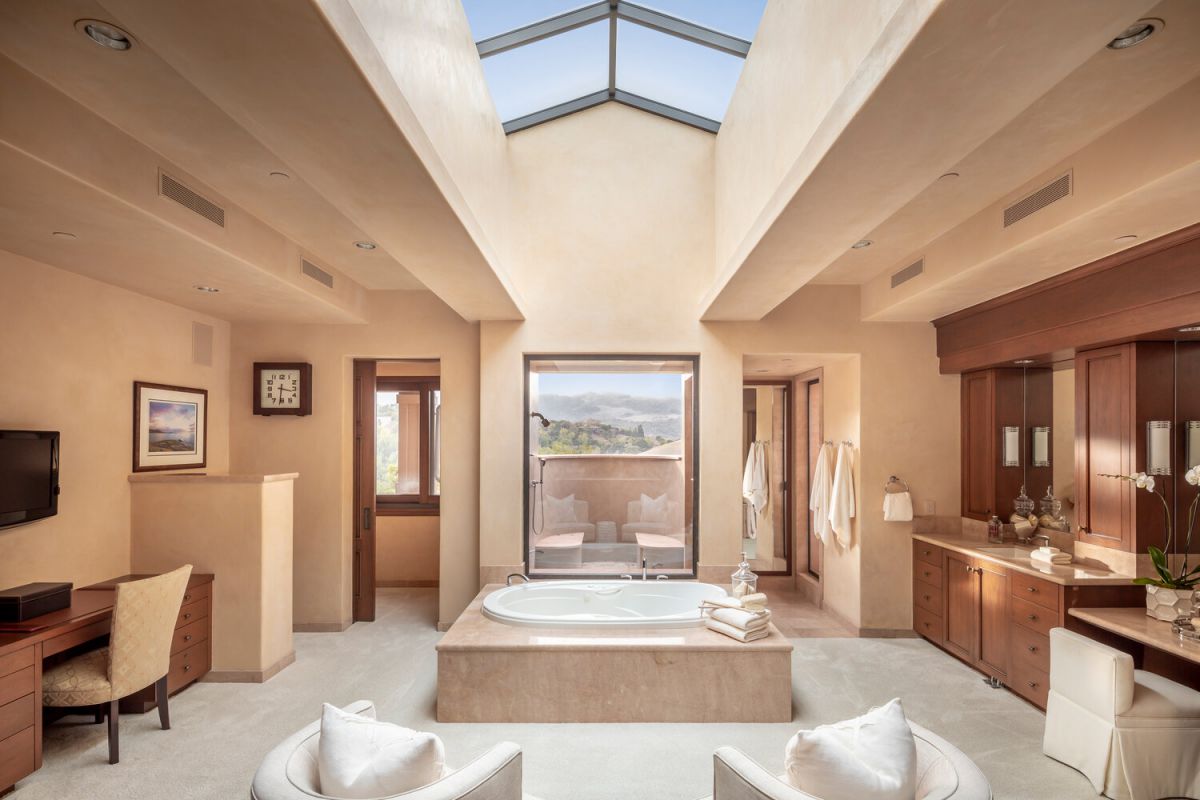 11 | This bathtub's design allows for easy access to towels and other items. Unrivaled Silicon Valley Hilltop Estate returns Market for $53.9 Million
More Ideas for Bedroom: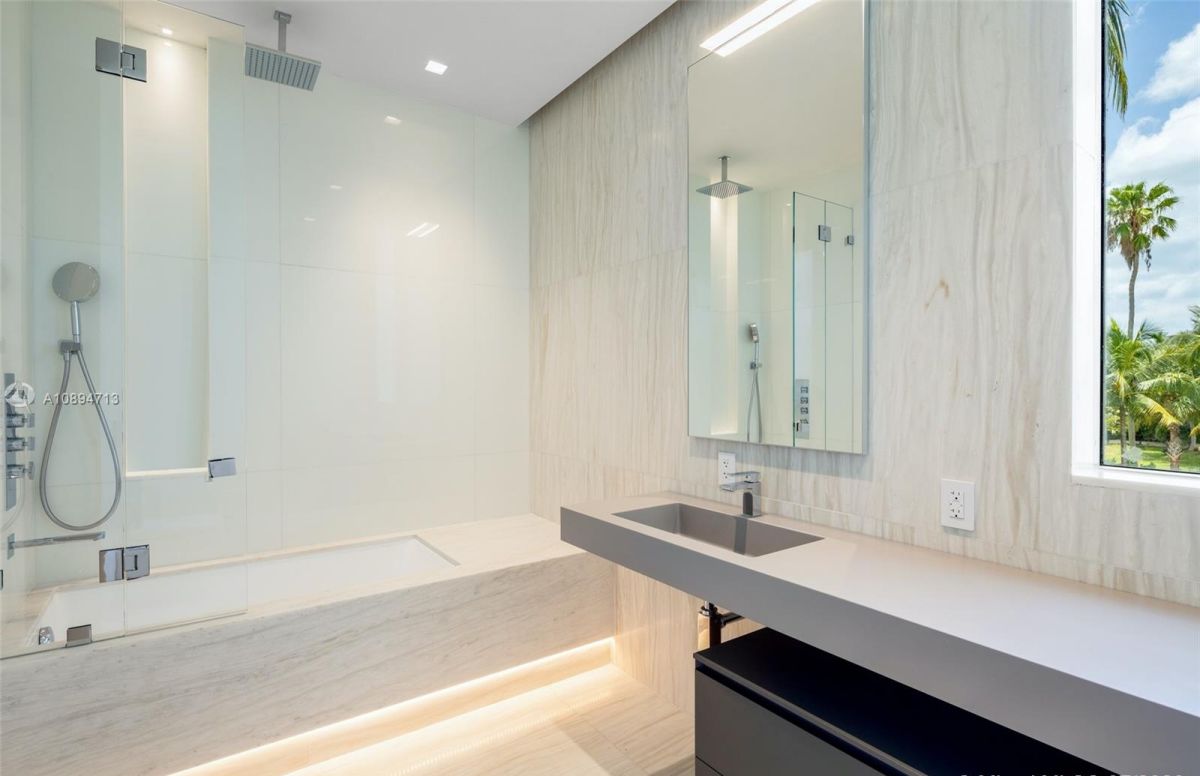 12 | Combining a number of different shower faucets gives you more options depending on your bathing preferences. Unparalleled Sabal Palm Modern House in Florida for Sale $20 Million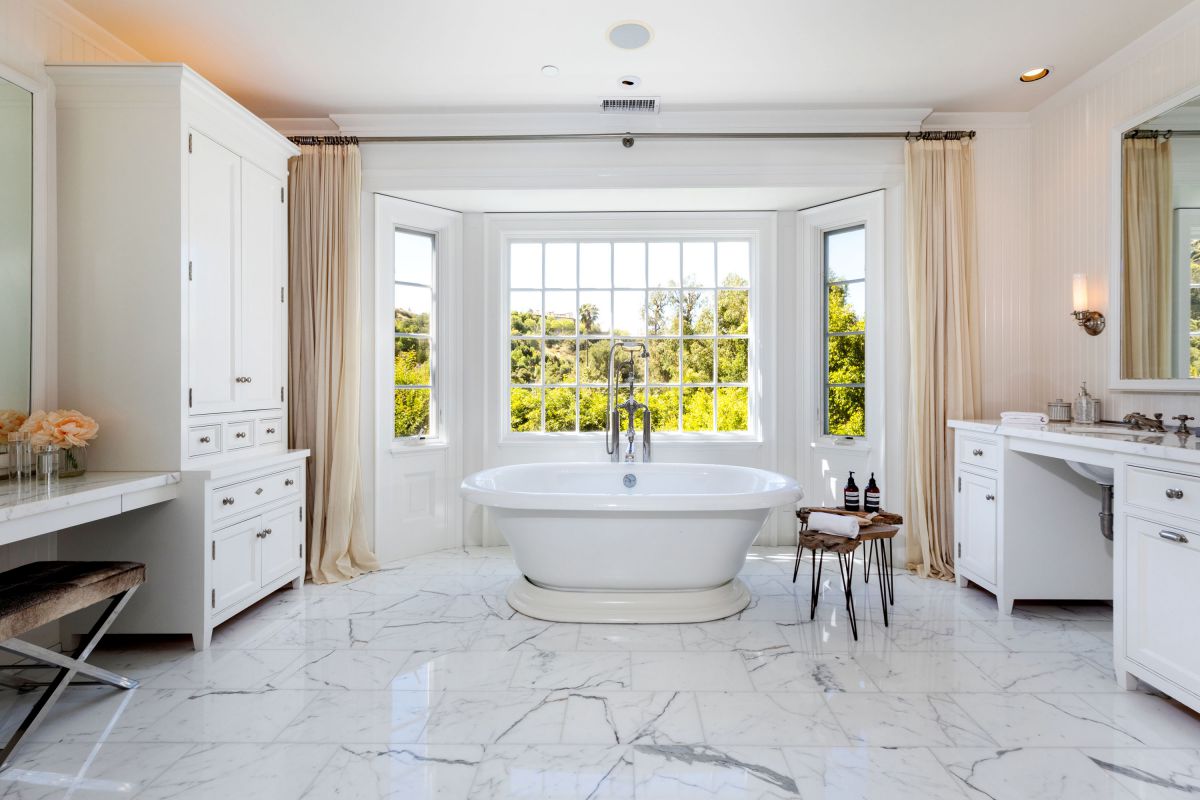 13 | It adds light and harmonizes with the room's design with a white porcelain bath and a stainless steel shower. Beverly Hills Traditional House for Sale with An Asking Price $13 Million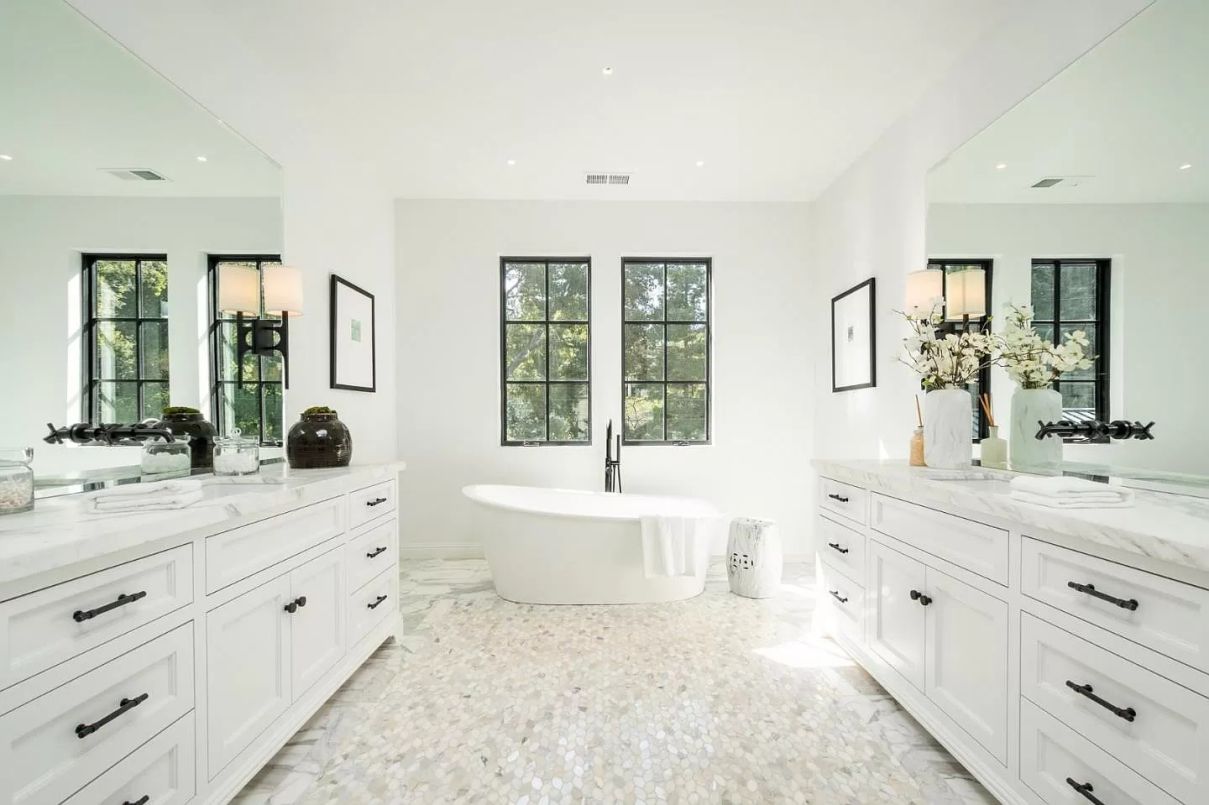 14 | A soaking bathtub is ideal for people who want to immerse their entire body and head in a bath tub full of water. $12.6 Million Brilliantly Designed Brand New Home in Atherton California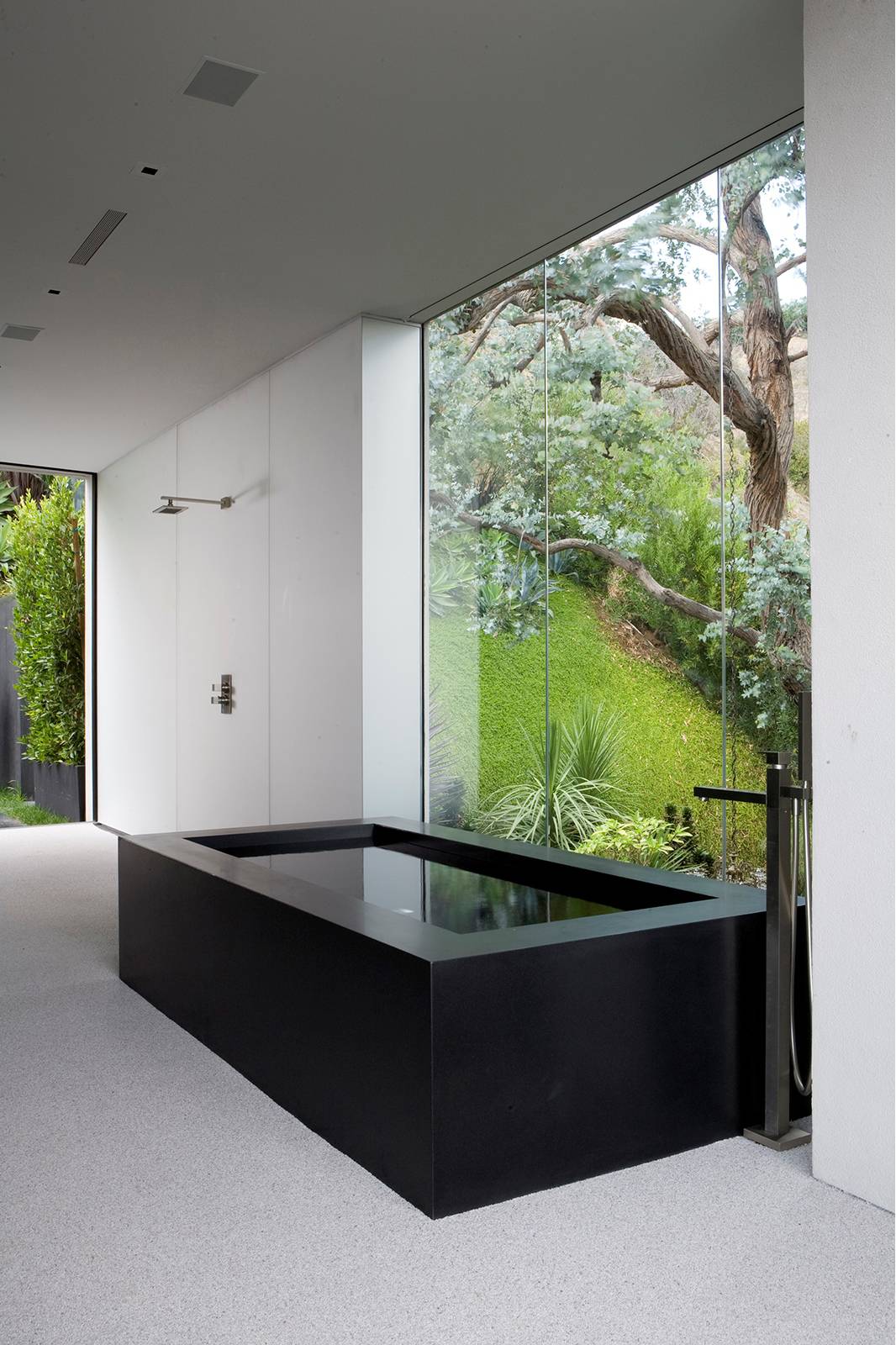 15 | This is an eye-catching design idea that incorporates current trends and a luxurious black bath design. Fabulous Hollywood Hills Modern Home in Los Angeles by XTEN Architecture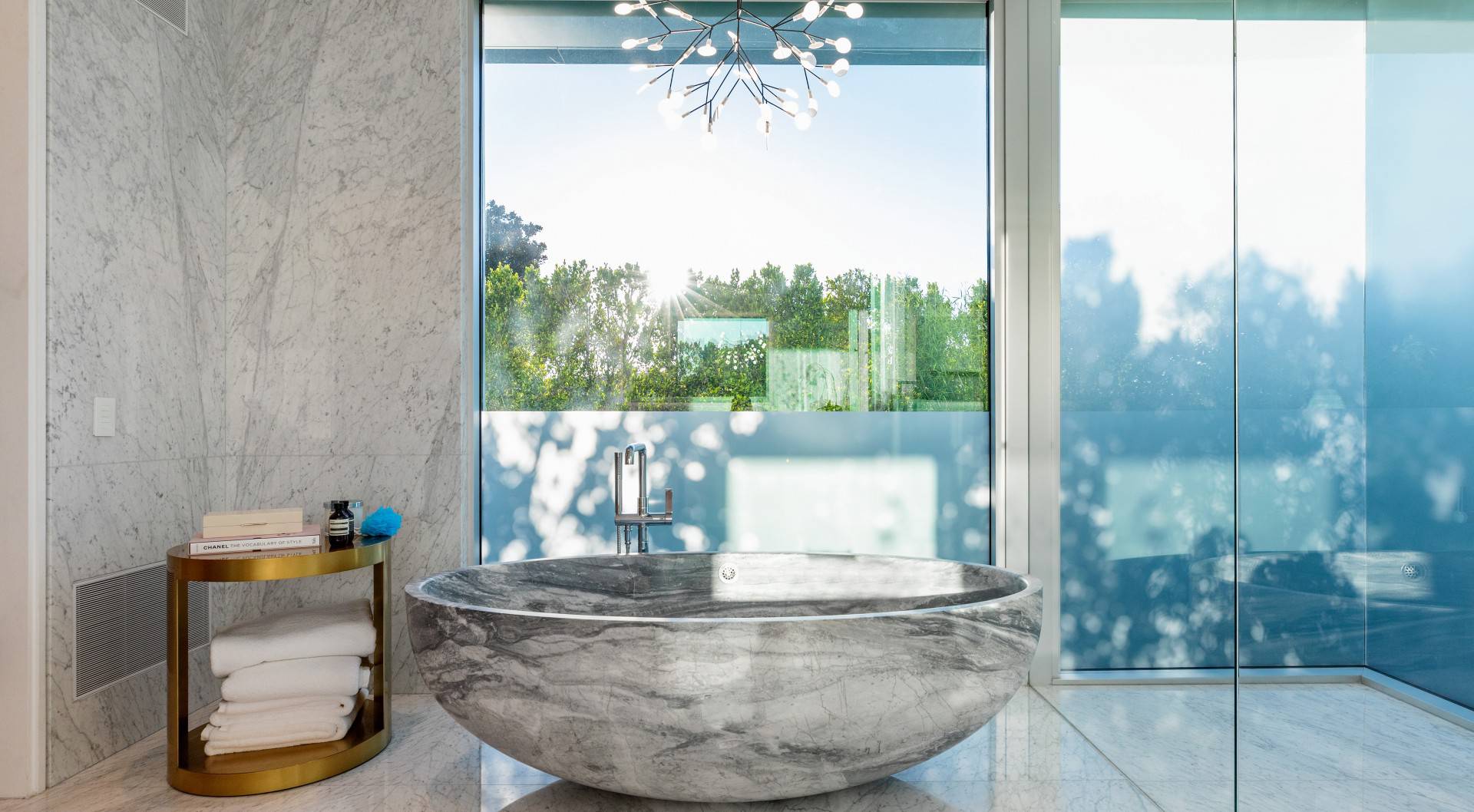 16 | The oval bathtub design is stylized by decorative motifs to help the room become a highlight. Besides, having an extra shelf to store utensils is also a reasonable and flexible idea. Elegant Robin Drive Modern Home in Los Angeles by Paul McClean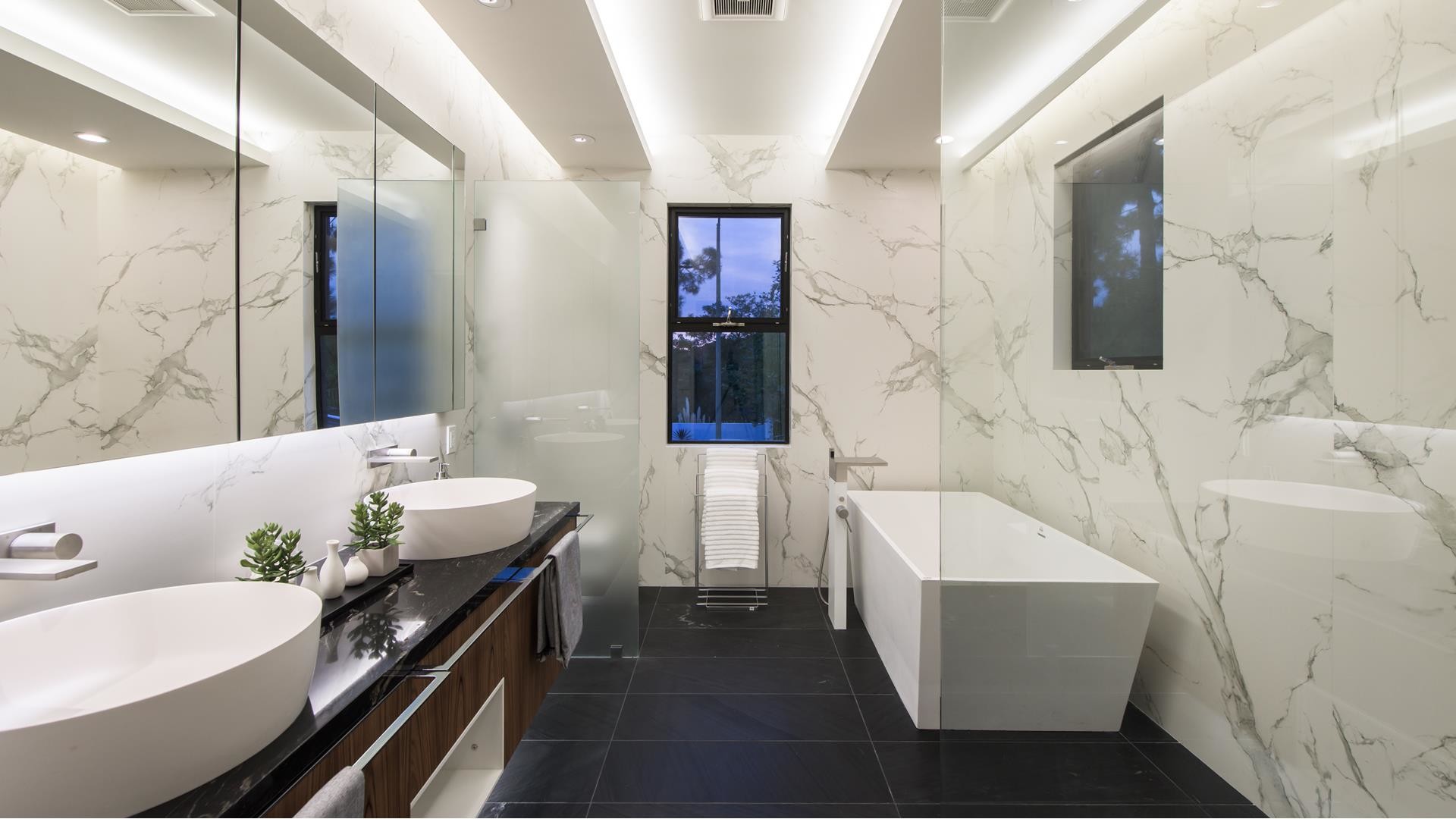 17 | One of the most common ways to divide areas of the bathroom is to use glass panels. Luxury Linda Flora Modern Home in Los Angeles by Antonio Tadrissi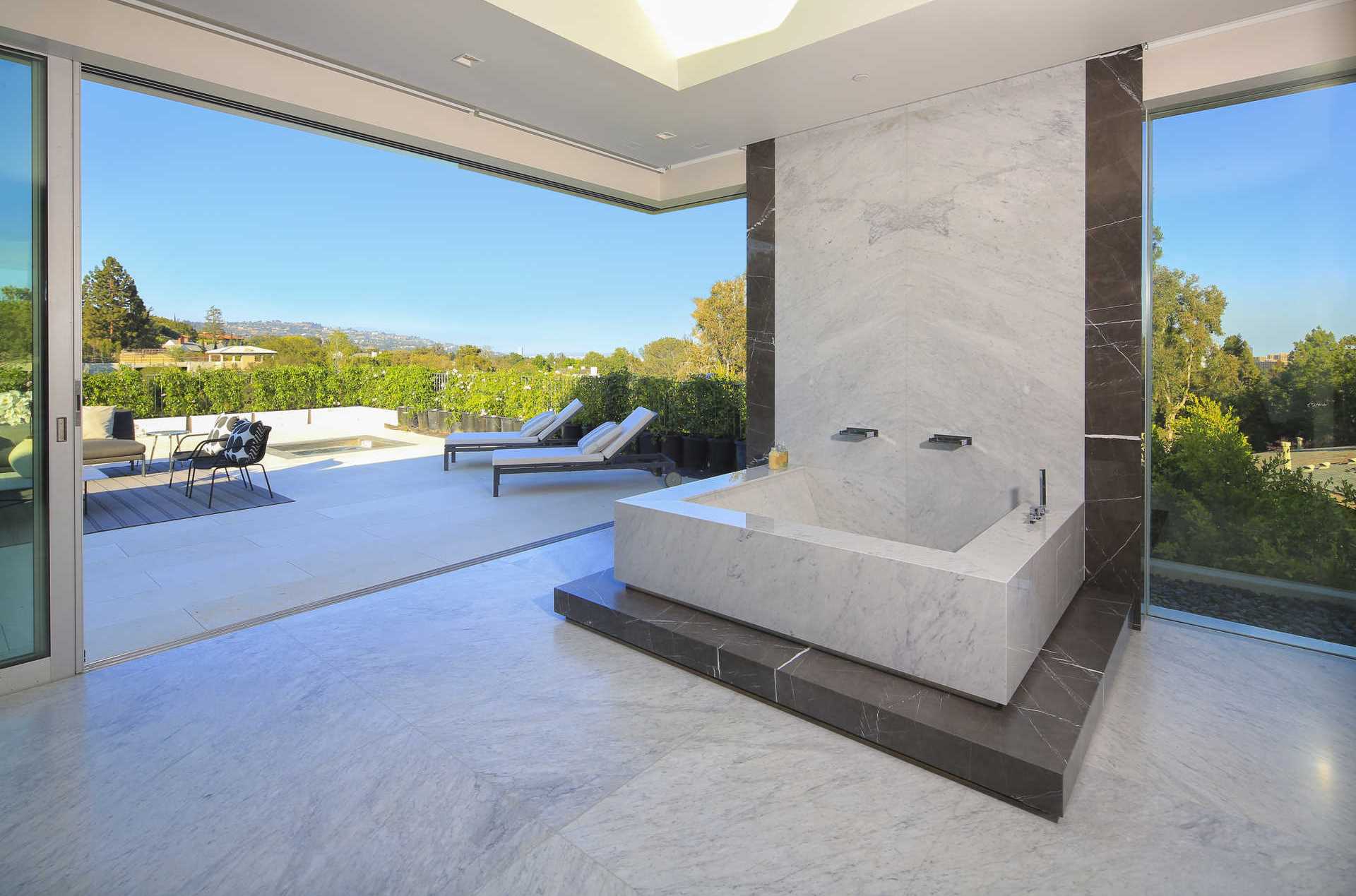 18 | From the design to the faucet, this modern and large bathroom features a stone bathtub with a modern design. Perugia Way Architectural Masterpiece in Prime Lower Bel Air, California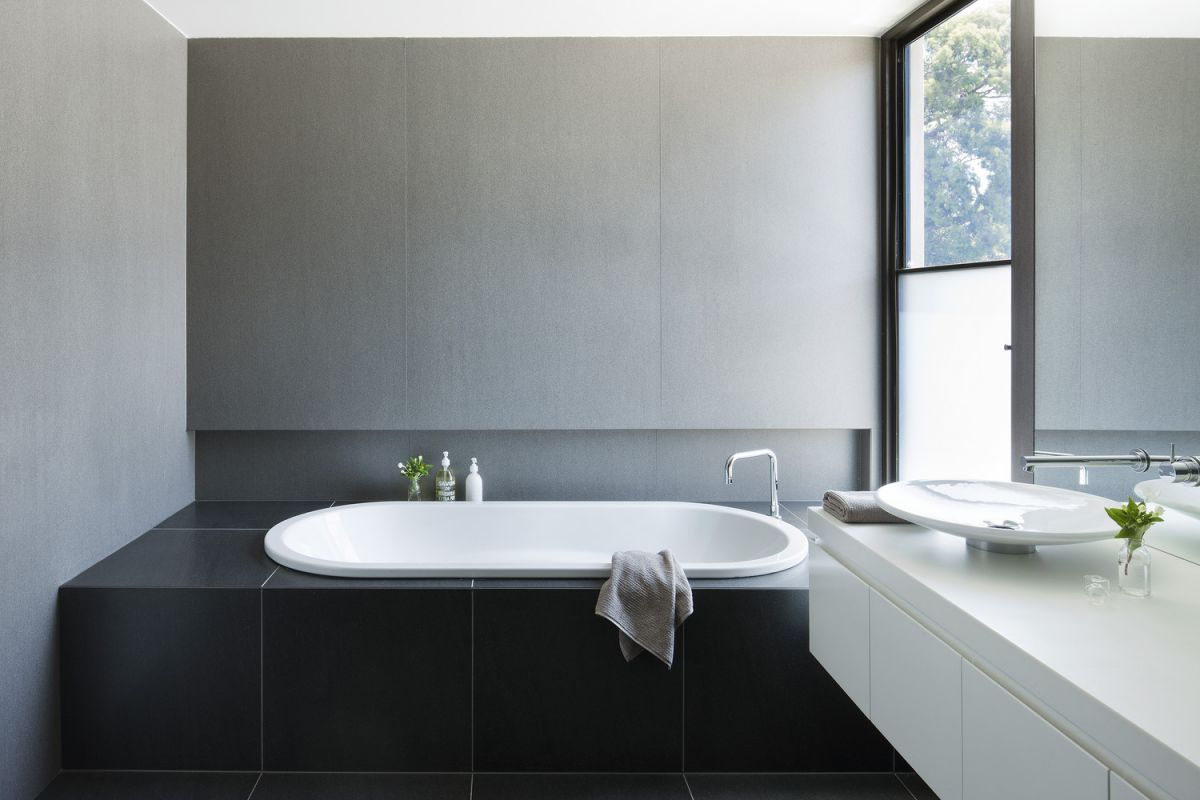 19 | The combination of a white porcelain bathtub, black stone shelves, and gray walls creates a modern and simple space that is also extremely comfortable. Elegant Malvern House in Australia by Canny Design
More Ideas for Living room: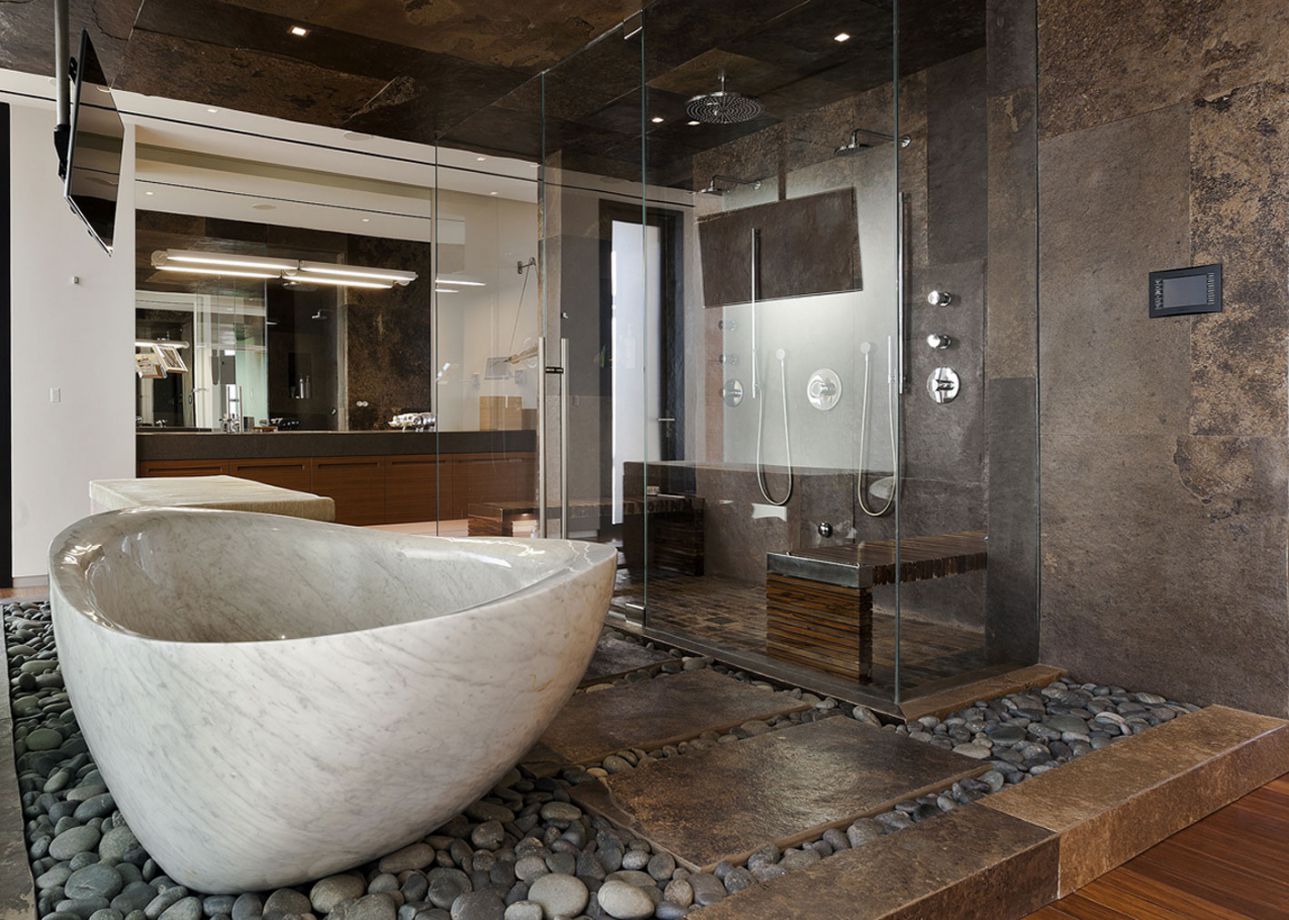 20 | From the layout and interior design of the bathroom to the shape and texture of the bathtub, the bathroom combines classic and modern styles. Fabulous Las Vegas Modern Home by assemblageSTUDIO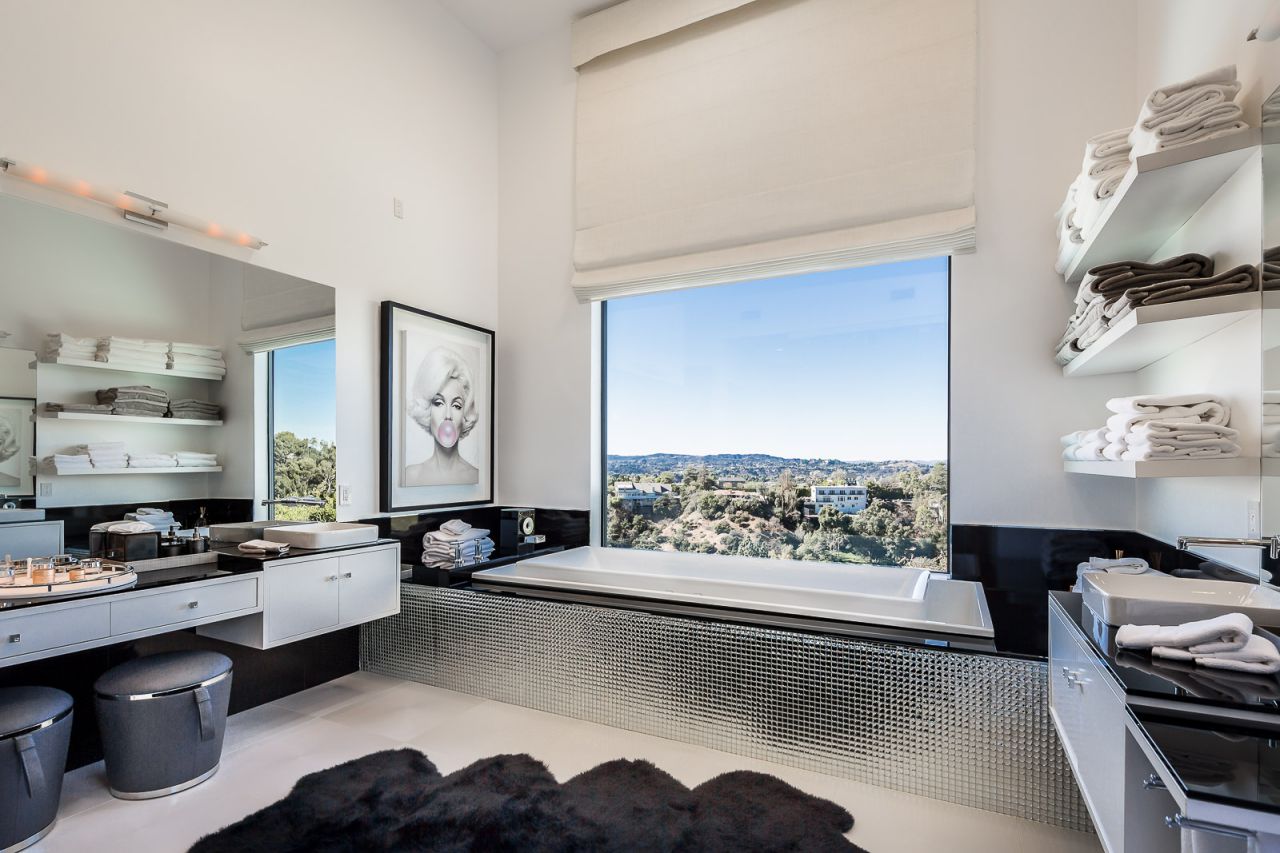 21 | The idea of using reflective materials to decorate a bathtub creates a light effect in the room. Beverly Hills Modern Home with Stunning Views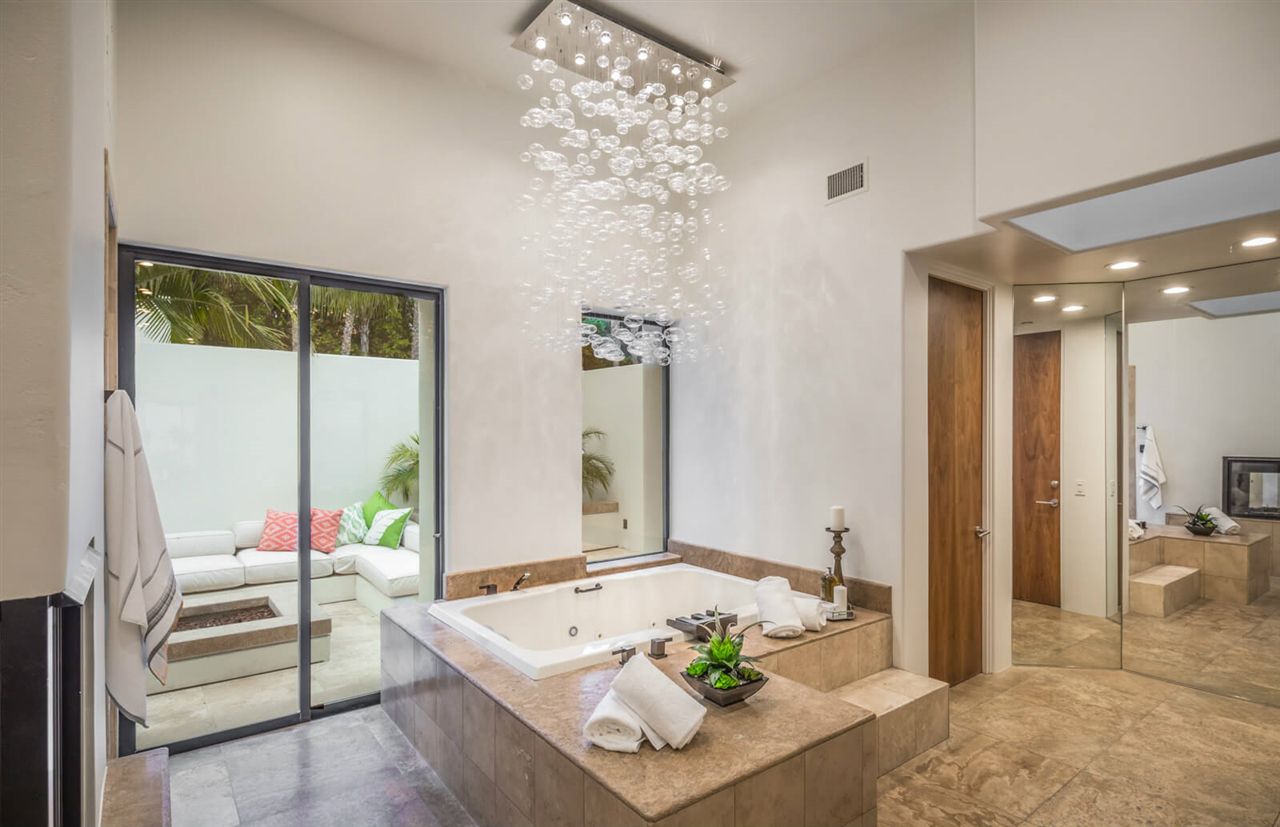 22 | When considering bathrooms for a small space, the size of the bathtub is also an important factor to consider. Soft Contemporary Home in Rancho Santa Fe, California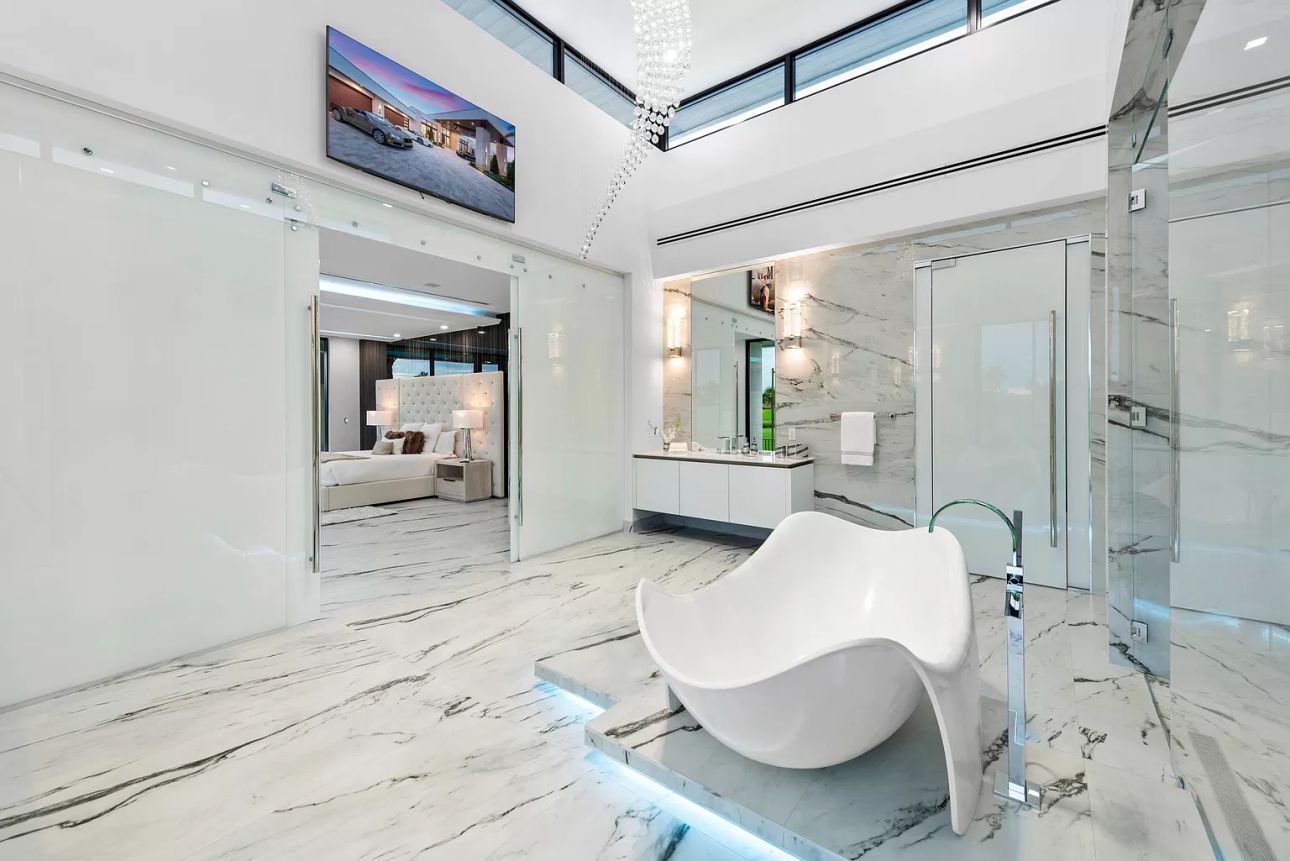 23 | This is the ideal solution for those of you who enjoy soaking in water but never get to the top of your head. New Resort-Style Fort Lauderdale Estate Listed for $6,800,000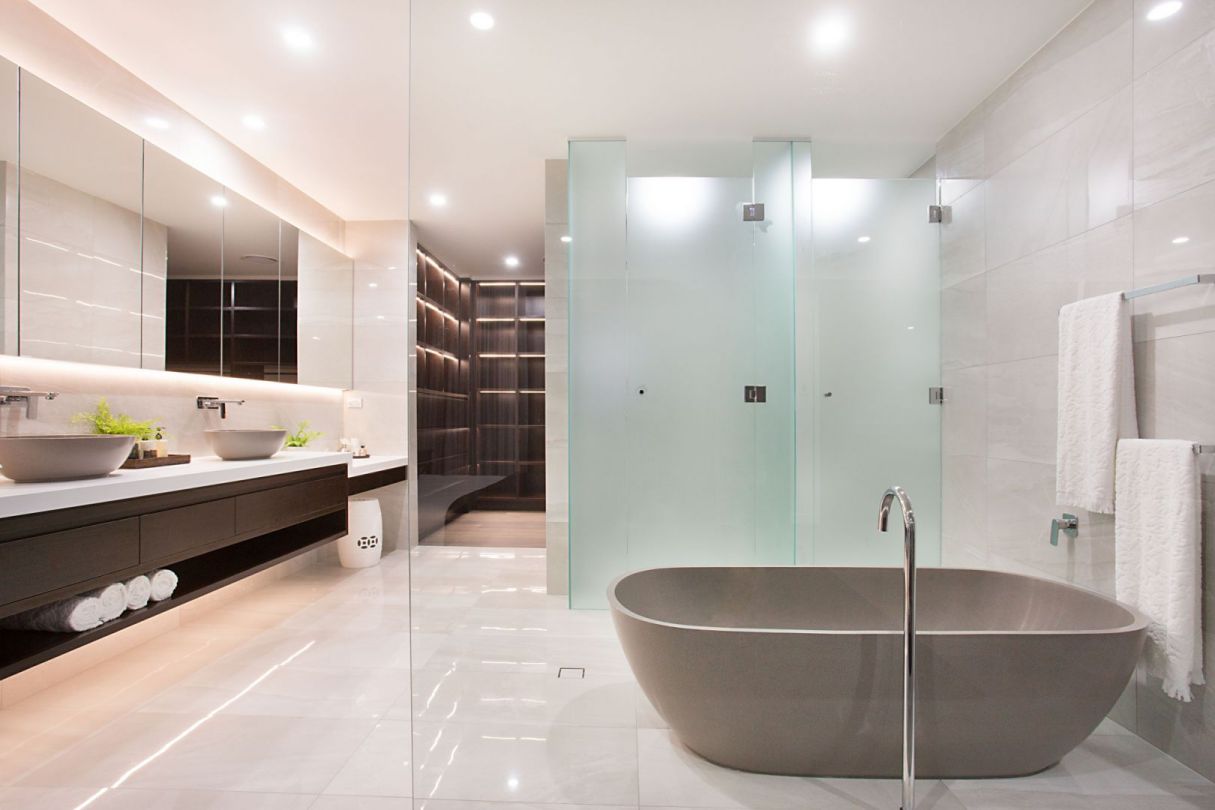 24 | The gray oval bathtub is also a fantastic choice for a modern and contemporary bathroom, especially when paired with a washbasin of the same design and color. Immaculate Architecturally Designed Modern Home in Queensland, Australia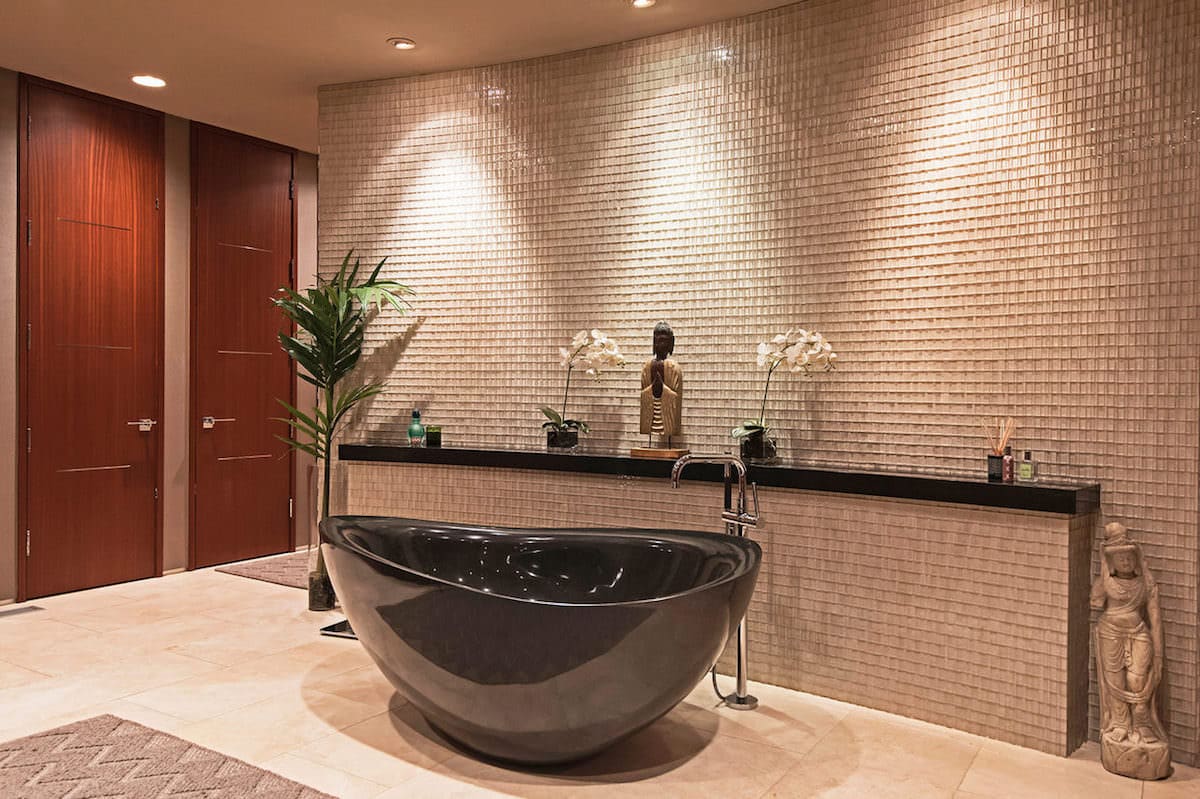 25 | The use of a glossy black bathtub gives the room a new and luxurious feel. It does not only make the room darker, but it also serves as a focal point. Tour of Spectacular Contemporary Mansion in Salt Lake City, Utah
---
Thousand of high quality images of Bathroom and more you can see at Bathroom Gallery.