Date of Publishing:
Monochrome House designed by DADA Partners. It fitted for a young couple who wanted it to work as a youthful residence and a space that's fit for entertainment. The house explores the idea of landscape thresholds that inter connect with all spaces both horizontally and vertically. Set across four levels, this house seamlessly intertwines the functionality with cascade terraces, sprouting out of a courtyard punched towards the Southern face of the building. Indeed, the South face's side idesigned to be open enough that natural ventilation and natural light can freely spill into the room.
Exposed concrete and black limestone forms the main theme across the home and have been incorporated extensively throughout the structure, both internally and externally. Hence, the name is 'Monochrome house'. Architectural features such as Charcoal Aluminum louvers on the West facade, huge overhangs not only add to the design vocabulary but assist in reducing heat gain into the building and hence making the structure more thermally efficient.
The ground floor is essentially a transparent podium, which engages with the outdoor landscape. The master suite comprises of the bedroom, dress, and bathroom has been positioned to the front of the first floor with ample views to the landscaped garden across the street. Also, one of the home's key elements is a living room and entertainment lounge on the top level. These spaces connect to the outdoor deck, providing panoramic skyline views.
Aside from these different architectural features, the Monochrome House also features charcoal aluminum louvers on the west facade. Overhangs also work as additional designs while reducing heat gain, making the home thermally efficient.
The Architecture Design Project Information:
Project Name: Monochrome House
Location: New Delhi, India
Project Year: 2021
Designed by: DADA Partners
Interior Design: Dada Partners, EMME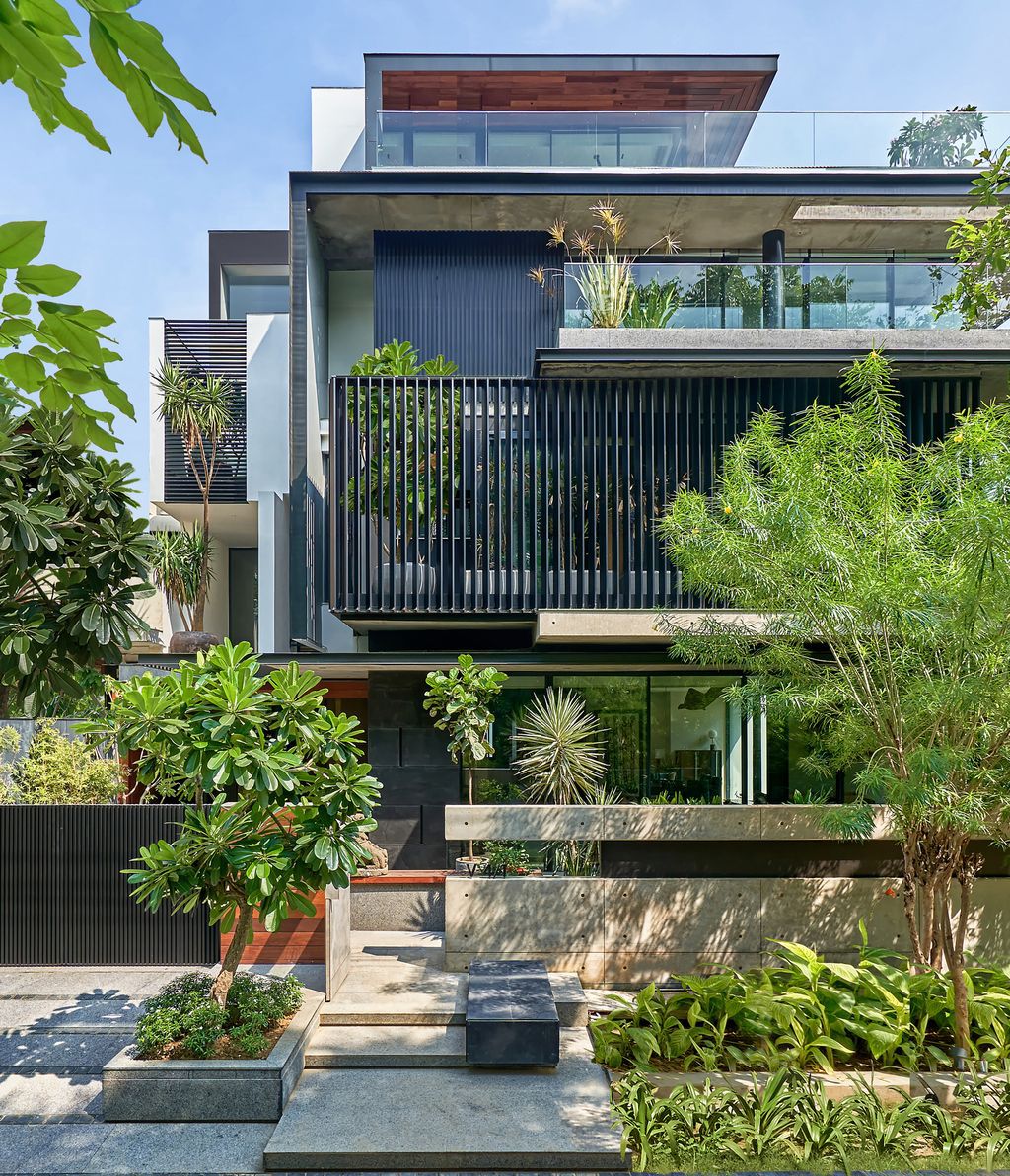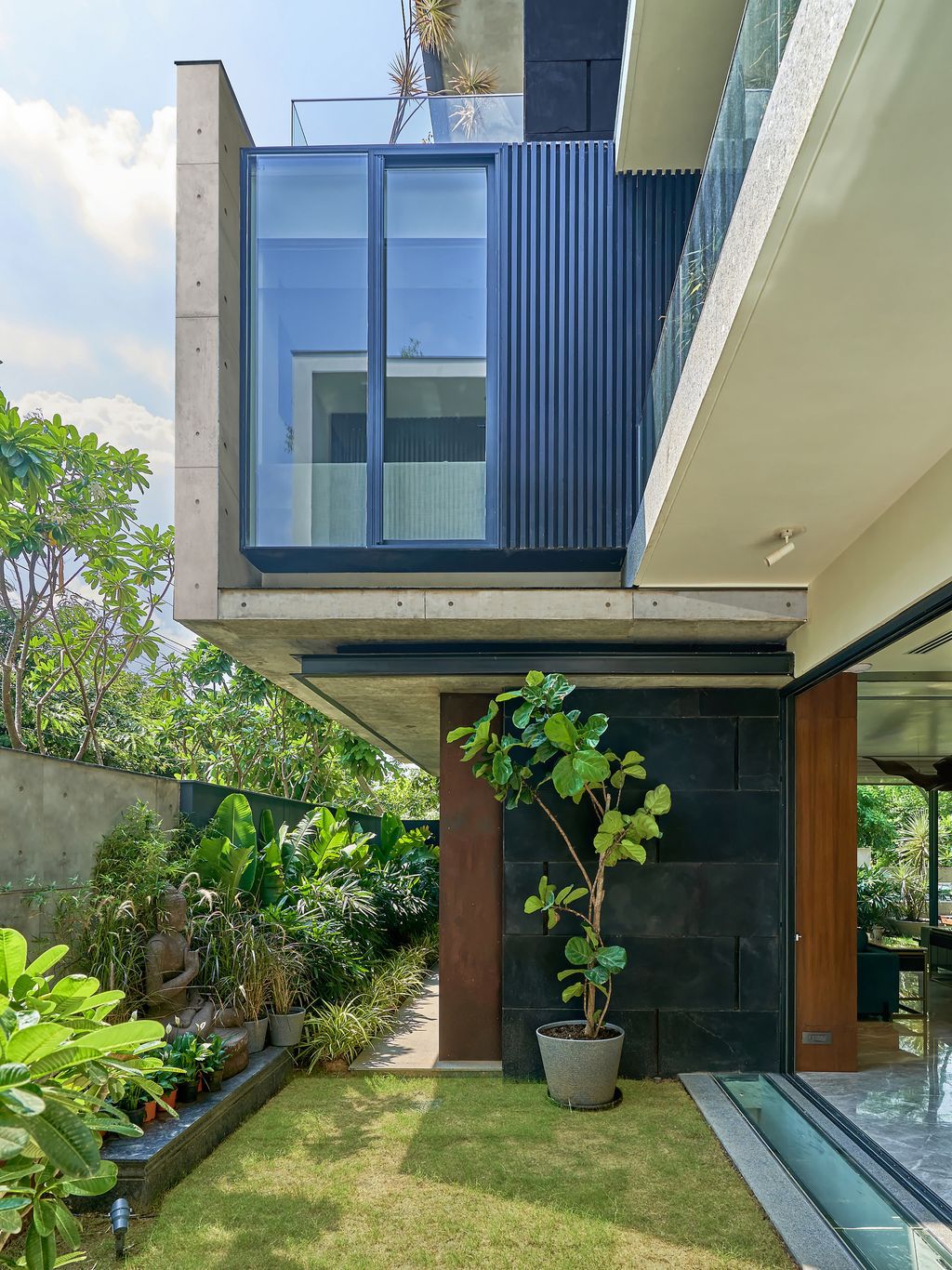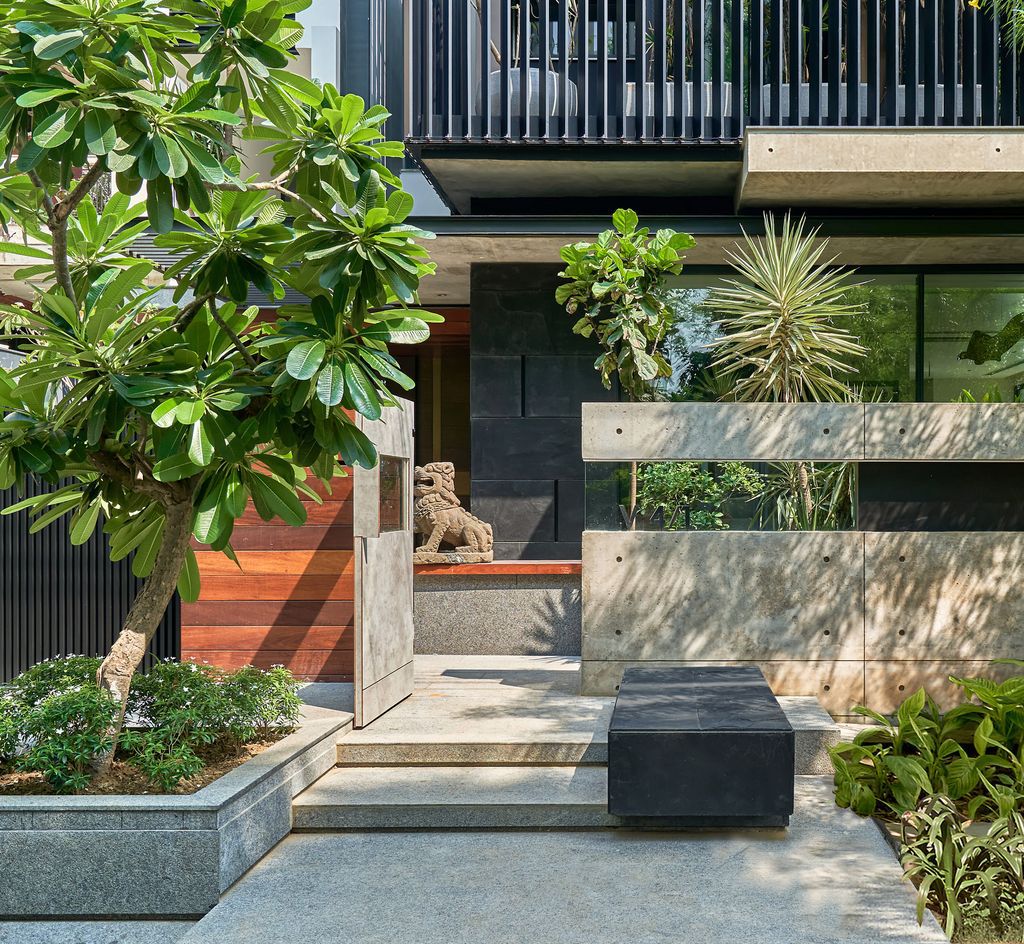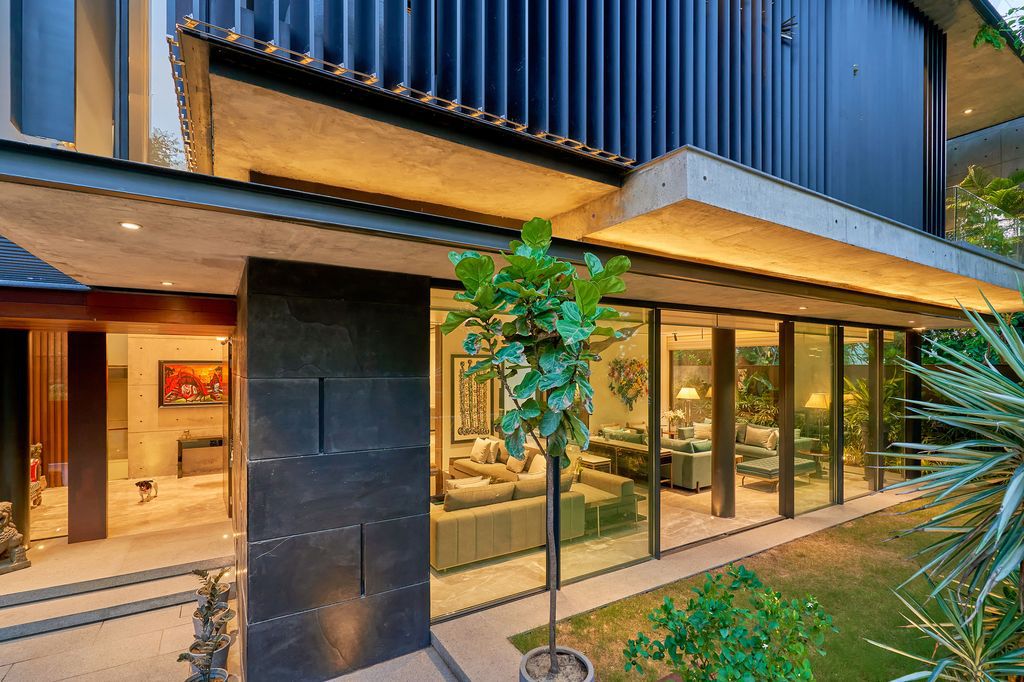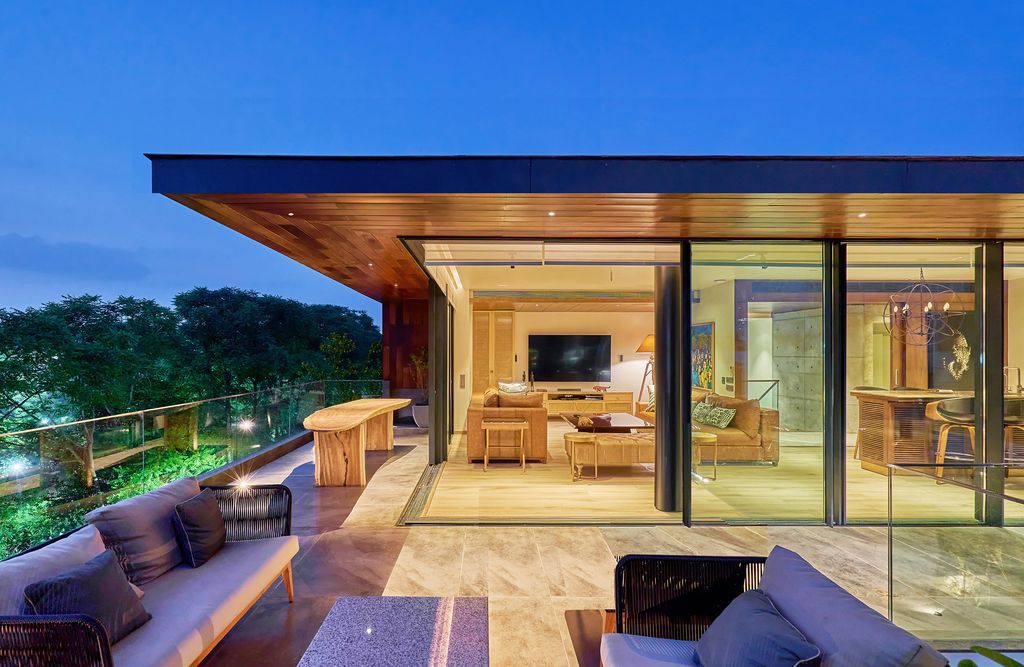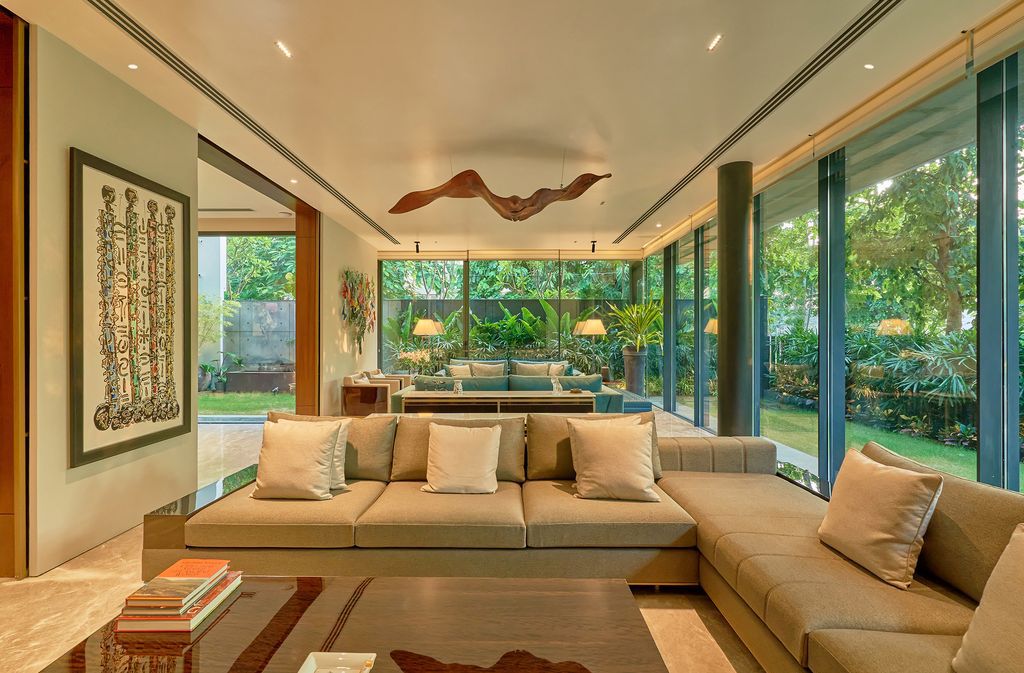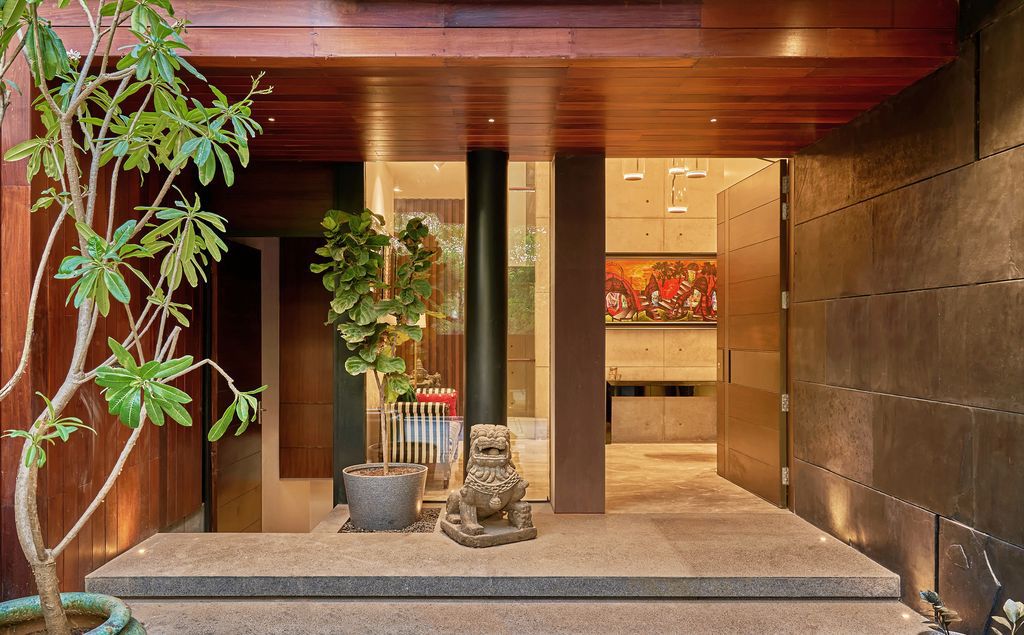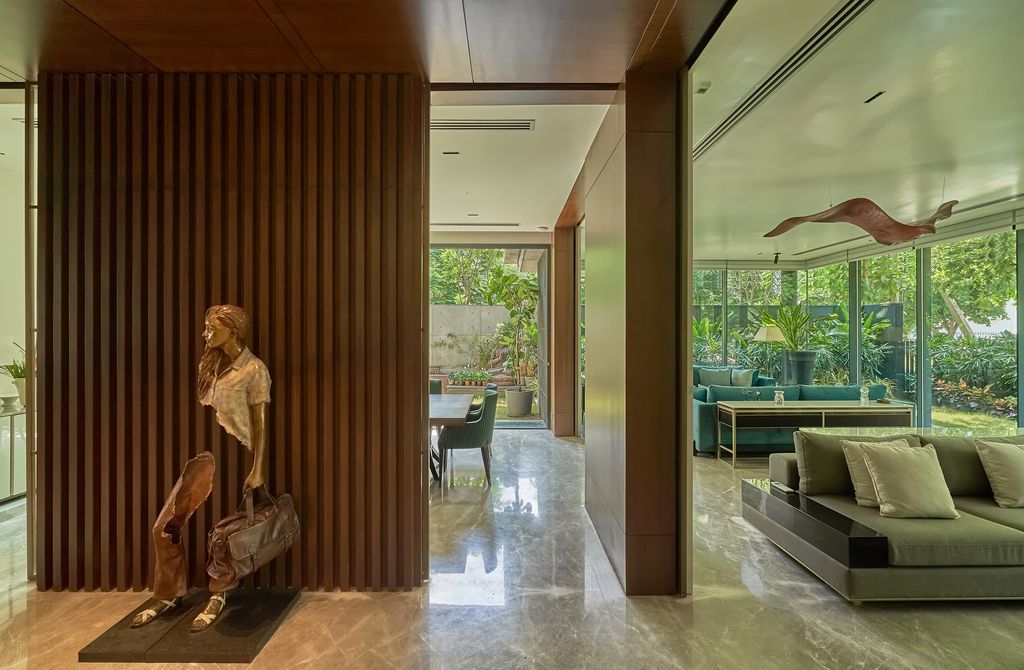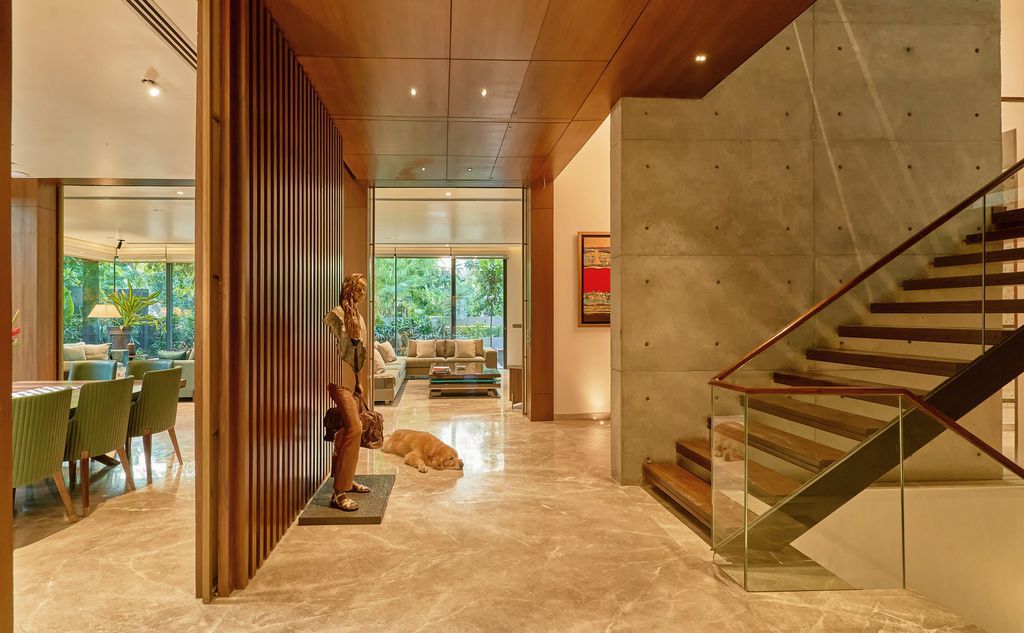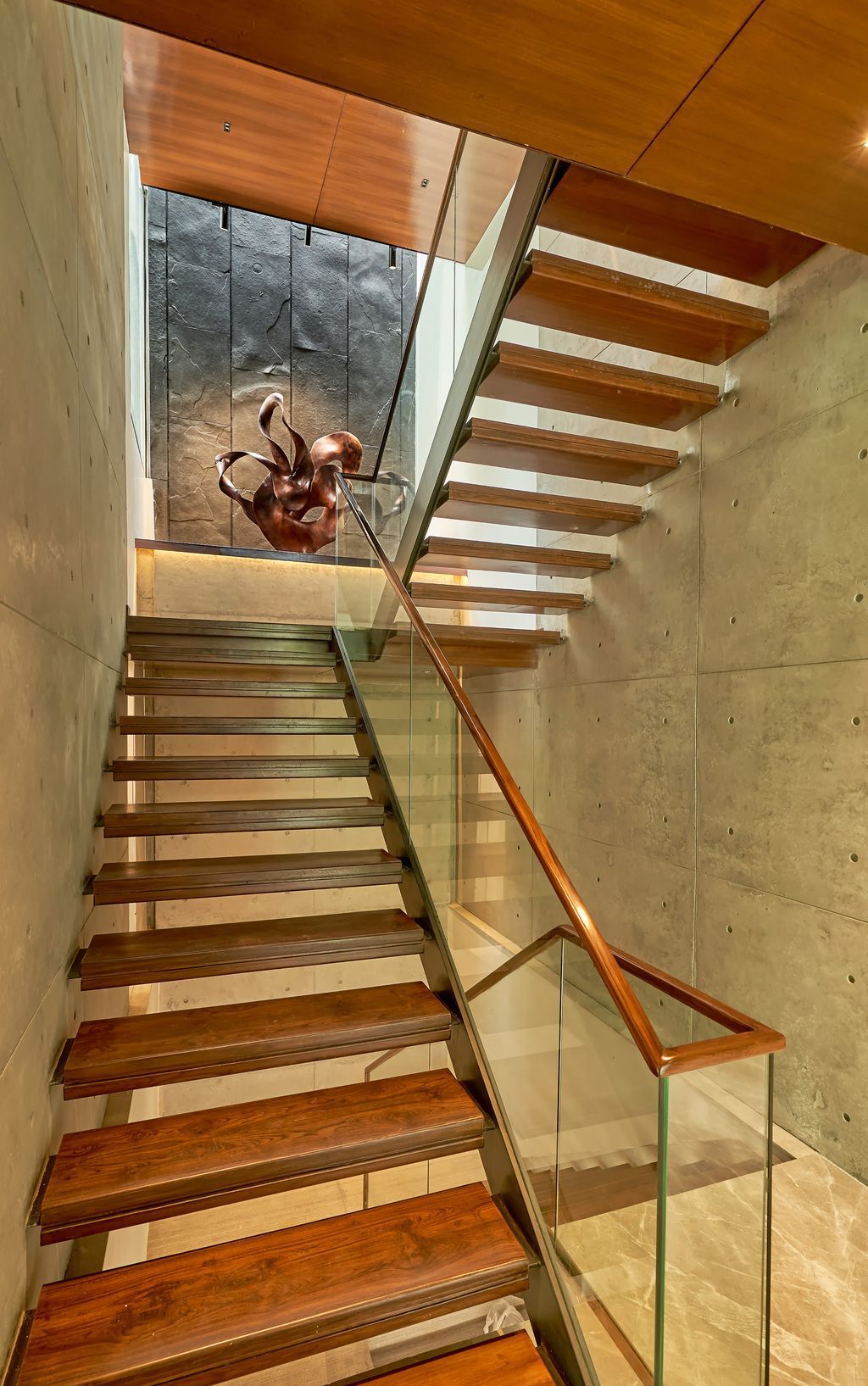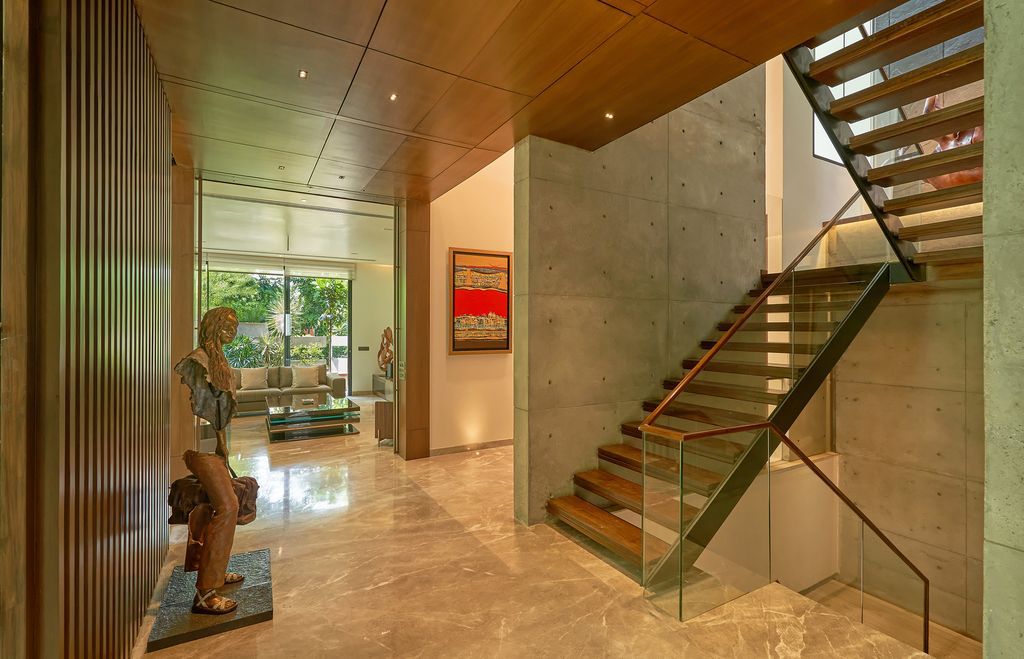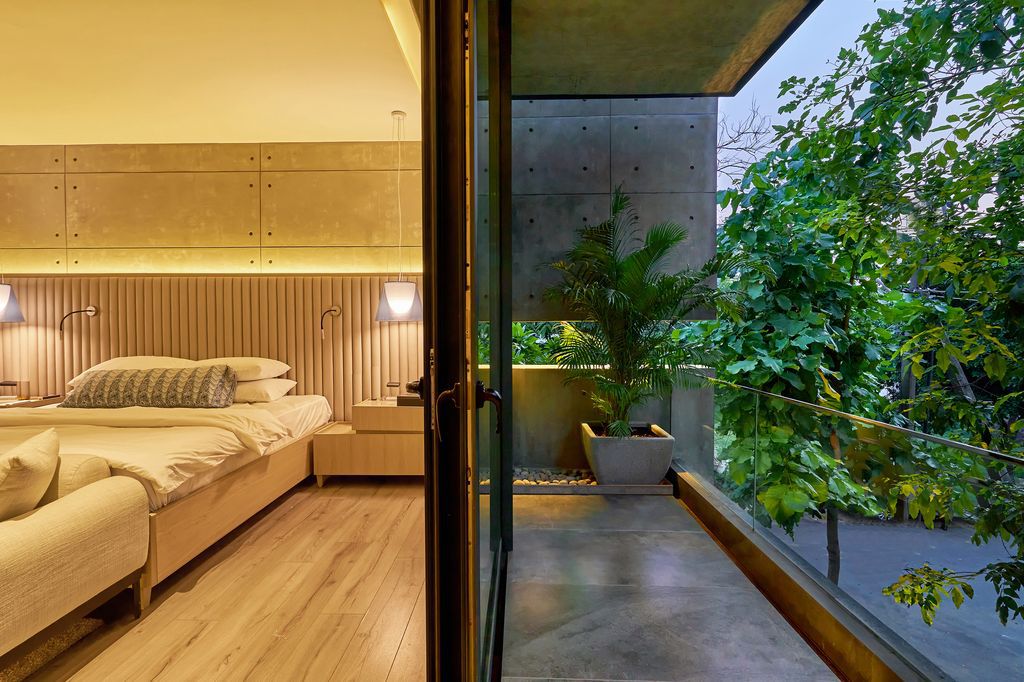 The Monochrome House Gallery:
Text by the Architects: The brief required a home for a young couple who aspired for a contemporary home that housed not only a living unit but also works and entertainment zones spread across different levels. At the same time, they desired landscape zones that could interconnect with all spaces both horizontally and vertically. The clients' penchant was towards a slick modernist vocabulary that amalgamated the habitable spaces with the landscape design. Set across four levels, the house effortlessly intertwines the brief.
Photo credit: Lightzone| Source: DADA Partners
For more information about this project; please contact the Architecture firm :
– Add: B 99, Sushant Lok 1, Gurgaon Haryana 122002, India
– Tel: +91 124 4040076
– Email: [email protected] 
More Tour of Houses here:
---