Date of Publishing:
The elegant bathroom area can be simple, inventive, or inconspicuous, and is fully furnished, depending on the individual's preferences. How to make it easy to use while still highlighting the artistry and originality and giving the homeowner a sense of romanticism and pleasure. 15 bathroom architecture ideas that follow the latest design trends, as well as a collection of the most stunning bathroom spaces, will provide you with plenty of ideas. Thousands of other amazing home design ideas can be found at LUXURY PHOTO.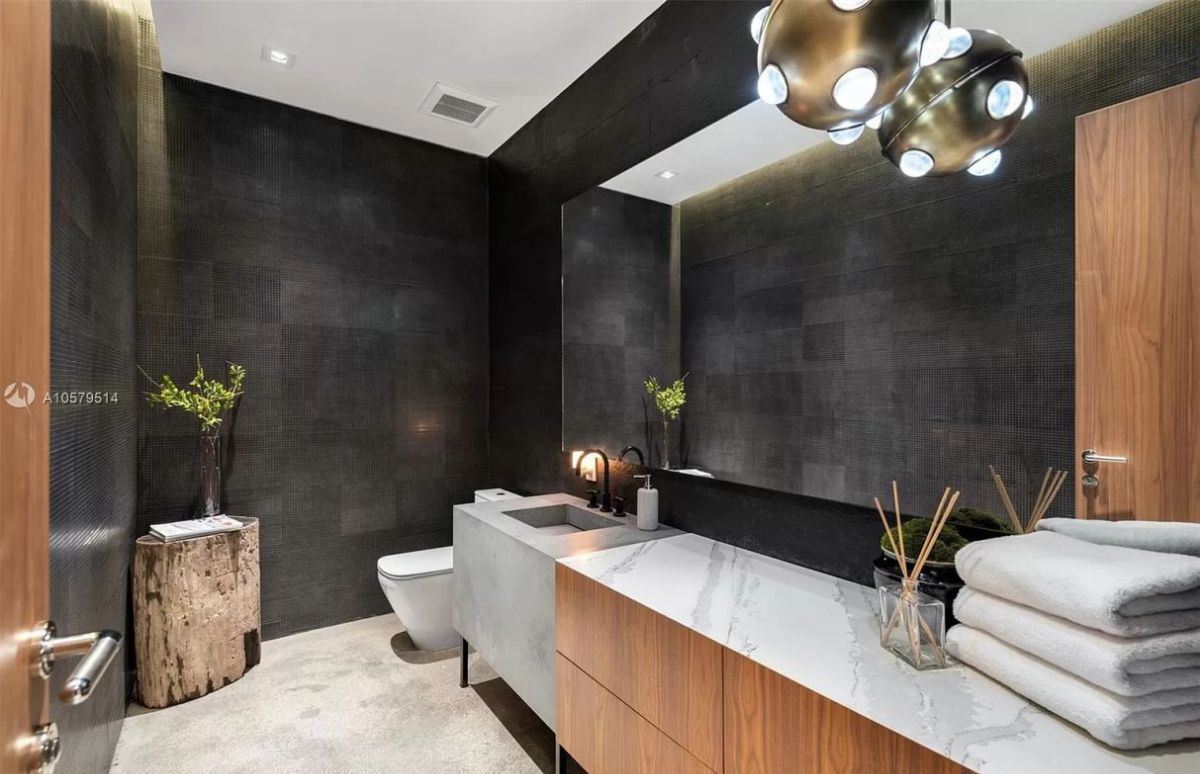 1 | With the material and color of the wall tile, the bathroom has a modern design architecture that emphasizes the young style. 430 West Dilido Drive – An Exquisite Florida House for Sale at $7.2 Million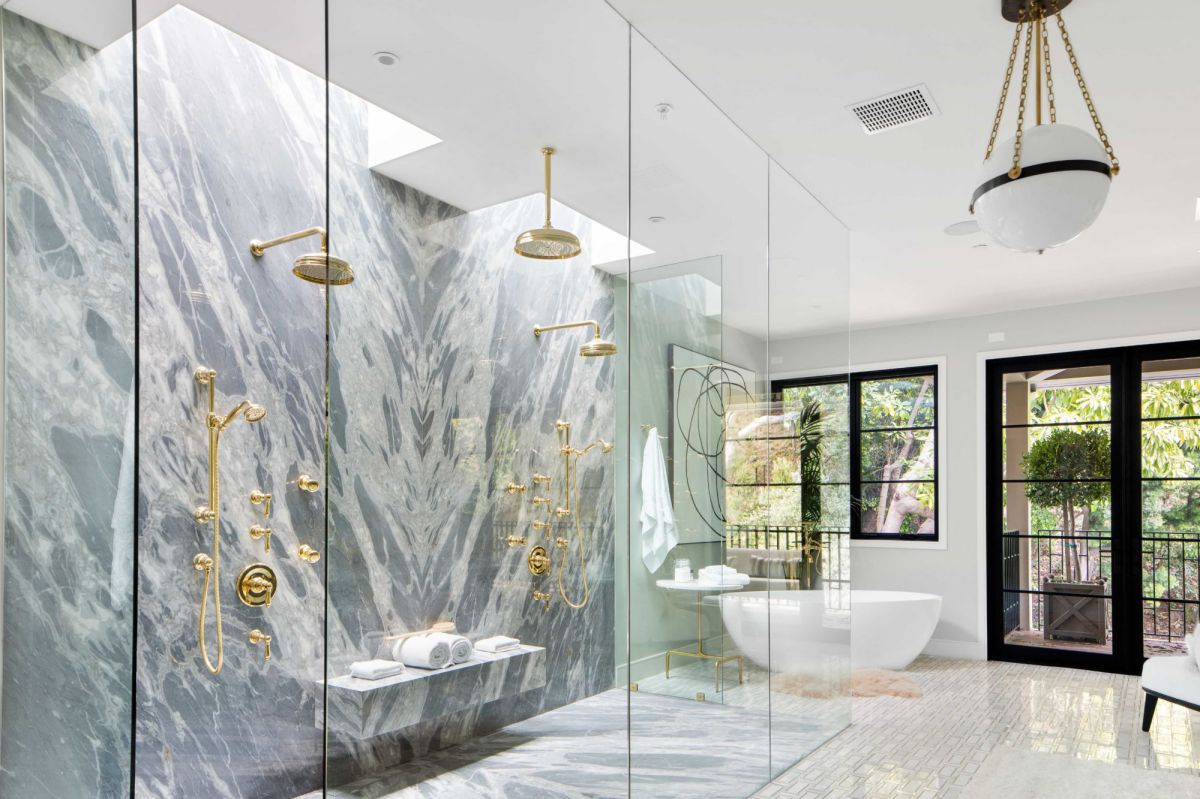 2 | Copper furniture adds a splash of color to this open, airy environment. Traditional Home in Stone Canyon, Los Angeles for Sale at $14.5 Million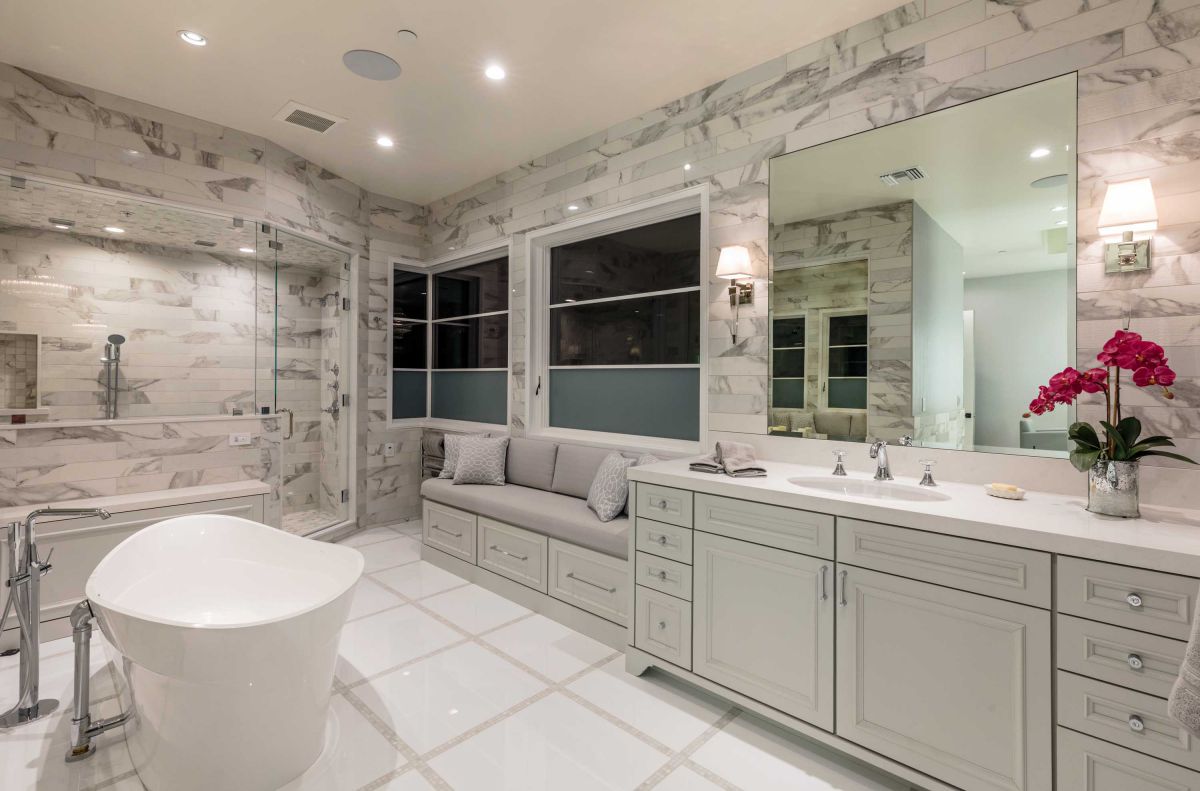 3 | Closed bathroom architecture, with the bath, shower, and resting area all located close to one another for ease of use. Extraordinary Inconic Bel Air Mansion returns Market for $15.3 Million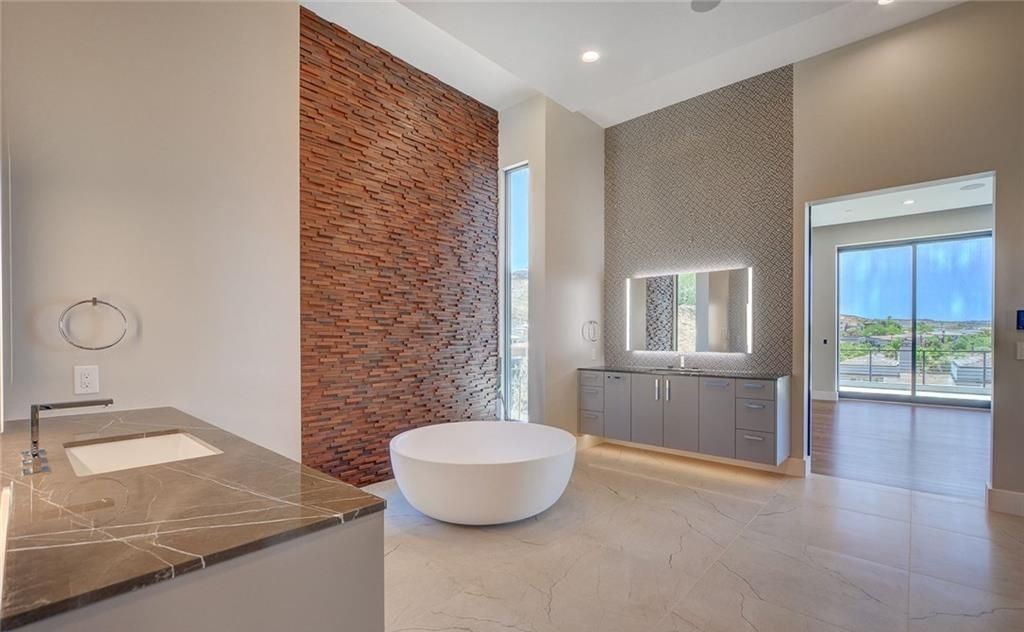 4 | The room is always flooded with light thanks to the high ceiling design and the use of natural light from the glass doors.
A Sleek Modern Las Vegas Luxury Home with Inspirational Views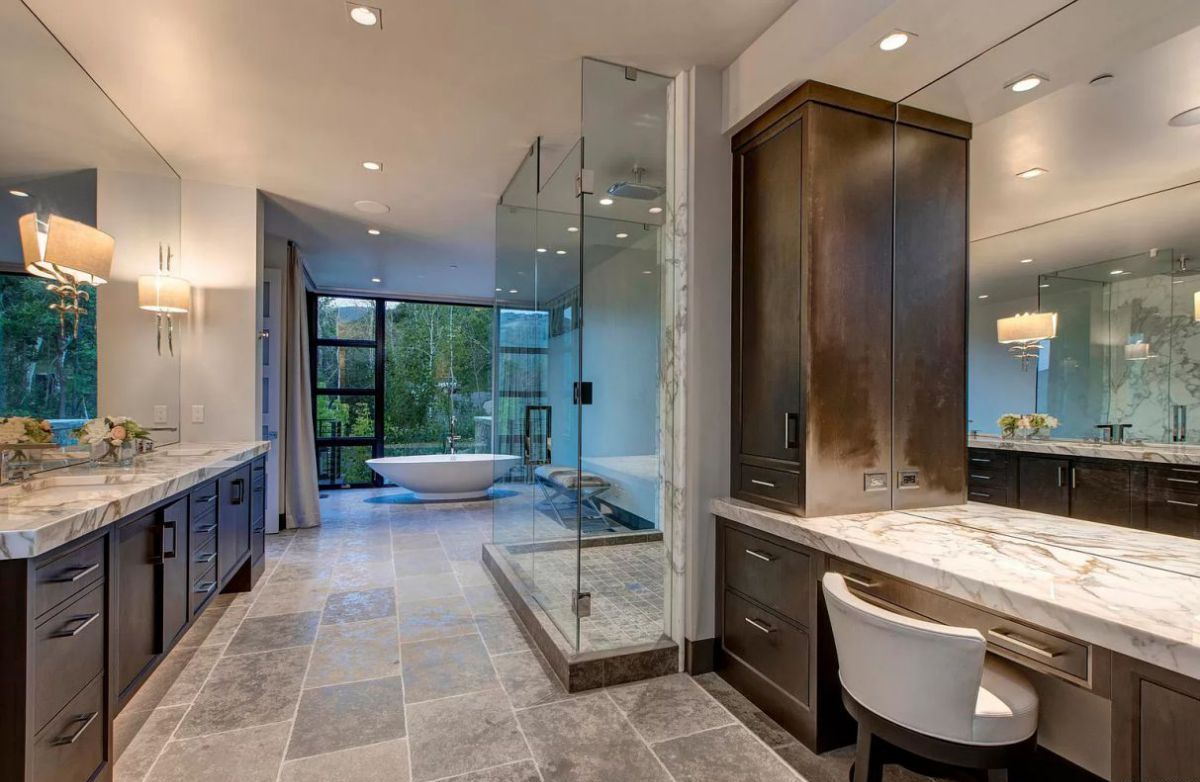 5 | You can have a romantic and peaceful bathroom space with a huge bathtub area with a simple design decision. Exquisite Modern Park City Home for Sale with asking price $8.8 Million
More Ideas for Kitchen: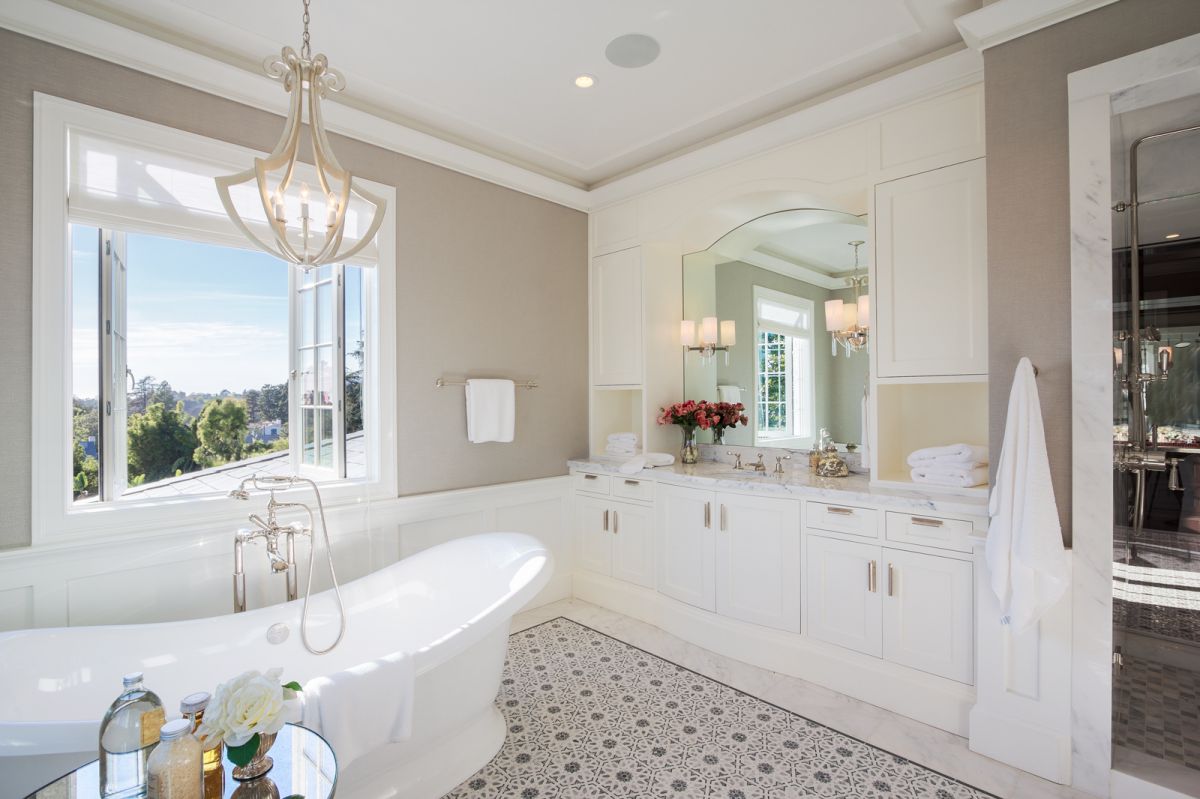 6 | Even if the design architecture is similar, the bathroom with stylized designs from the bath and vanity is still lovely. $19.9 Million Brentwood Park Traditional Home in Los Angeles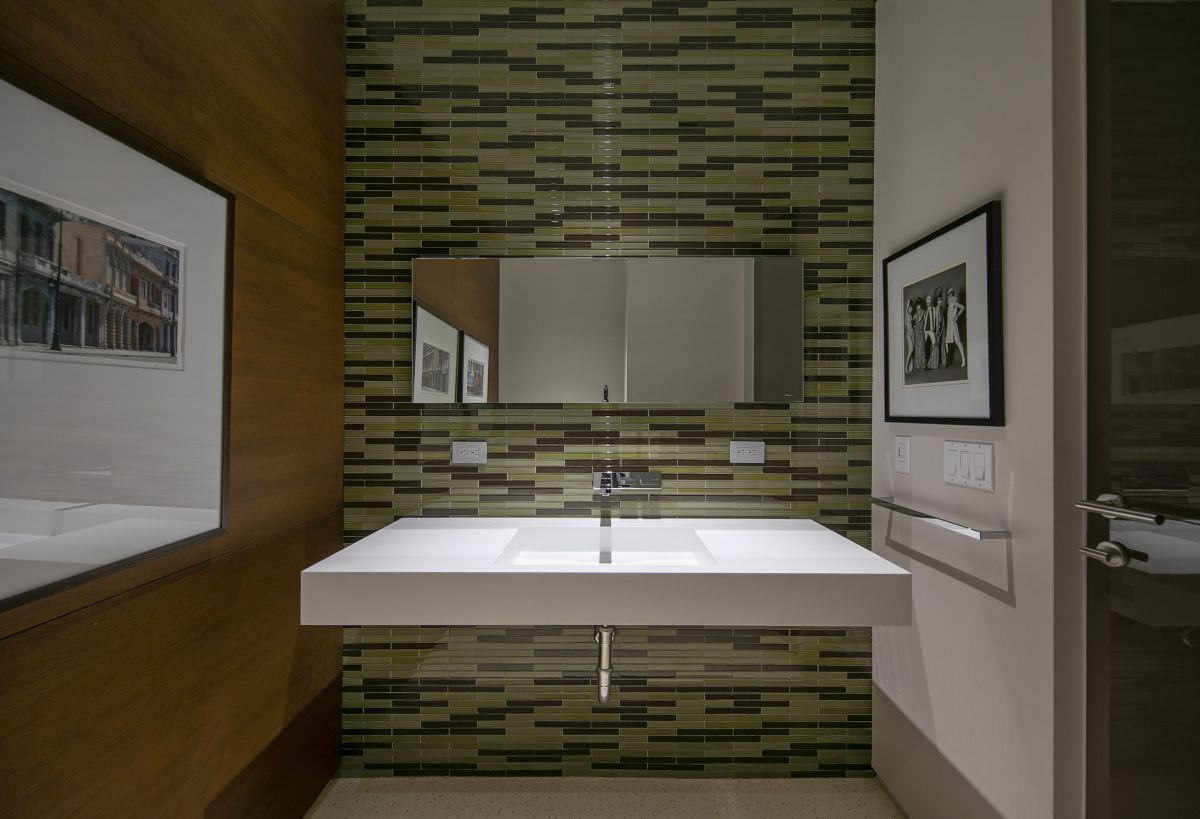 7 | The words "art" and "minimalism" spring to mind when thinking about this one-of-a-kind design. $11 Million Trousdale Estates Contemporary Home in Beverly Hills for Sale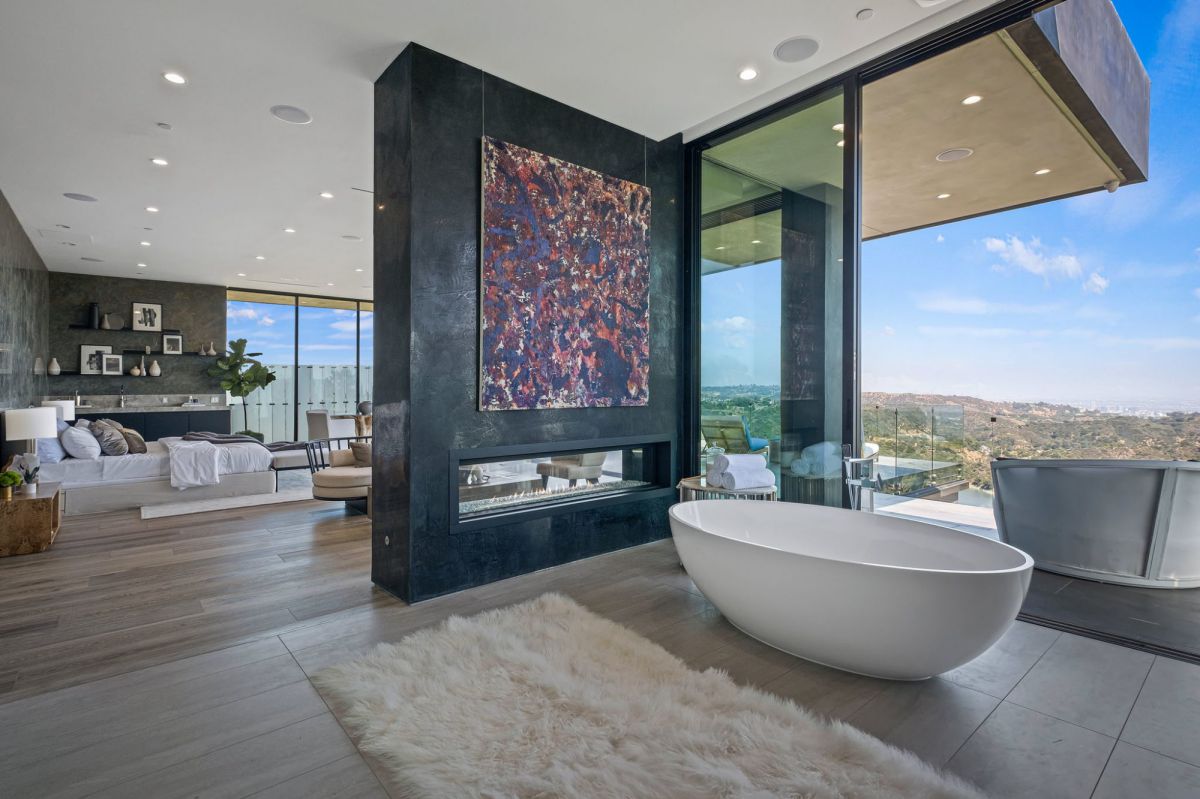 8 | From the view from the bathtub to the choice of stone walls as a boundary, the huge bathroom in the affluent residence is created with open architecture. Brand New Los Angeles Architectural Masterpiece hits Market for $19 Million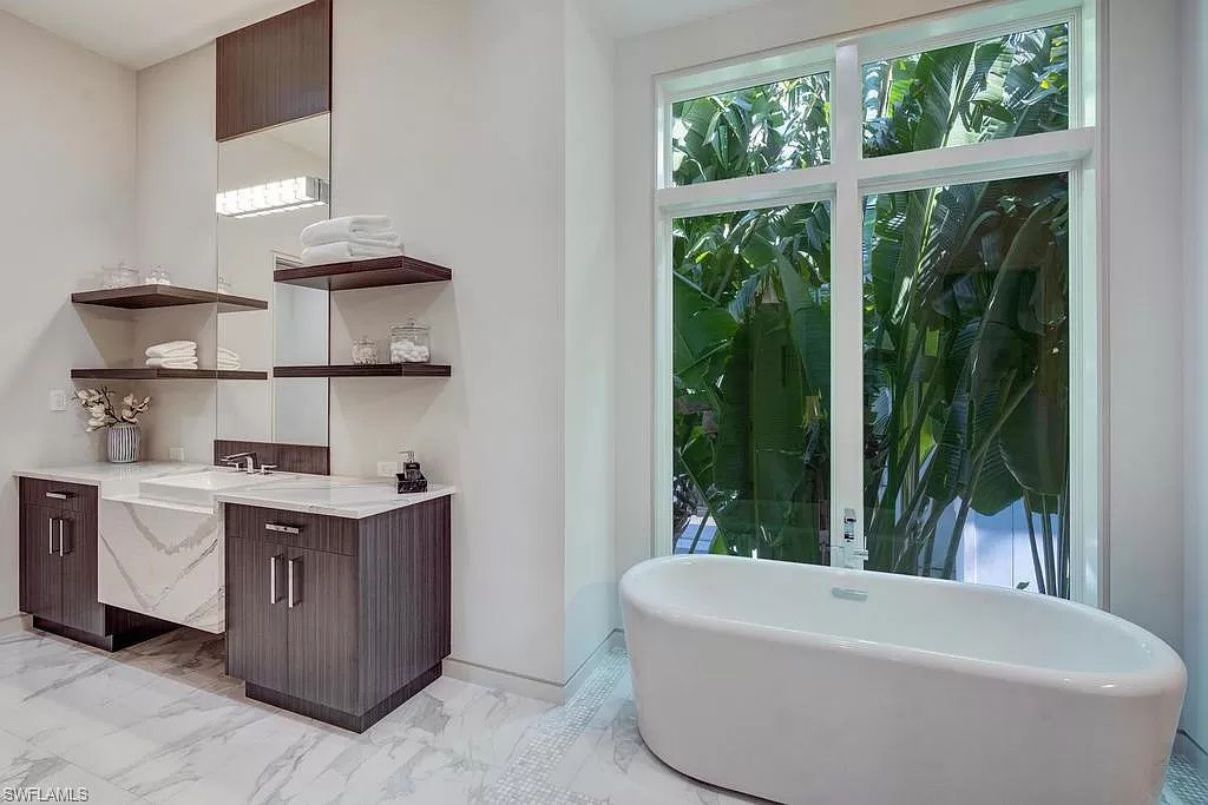 9 | You may save room by using the rack, and you can conveniently pick up the objects. Gulf Shore Grand Masterpiece in Naples, Florida for Rent at $75,000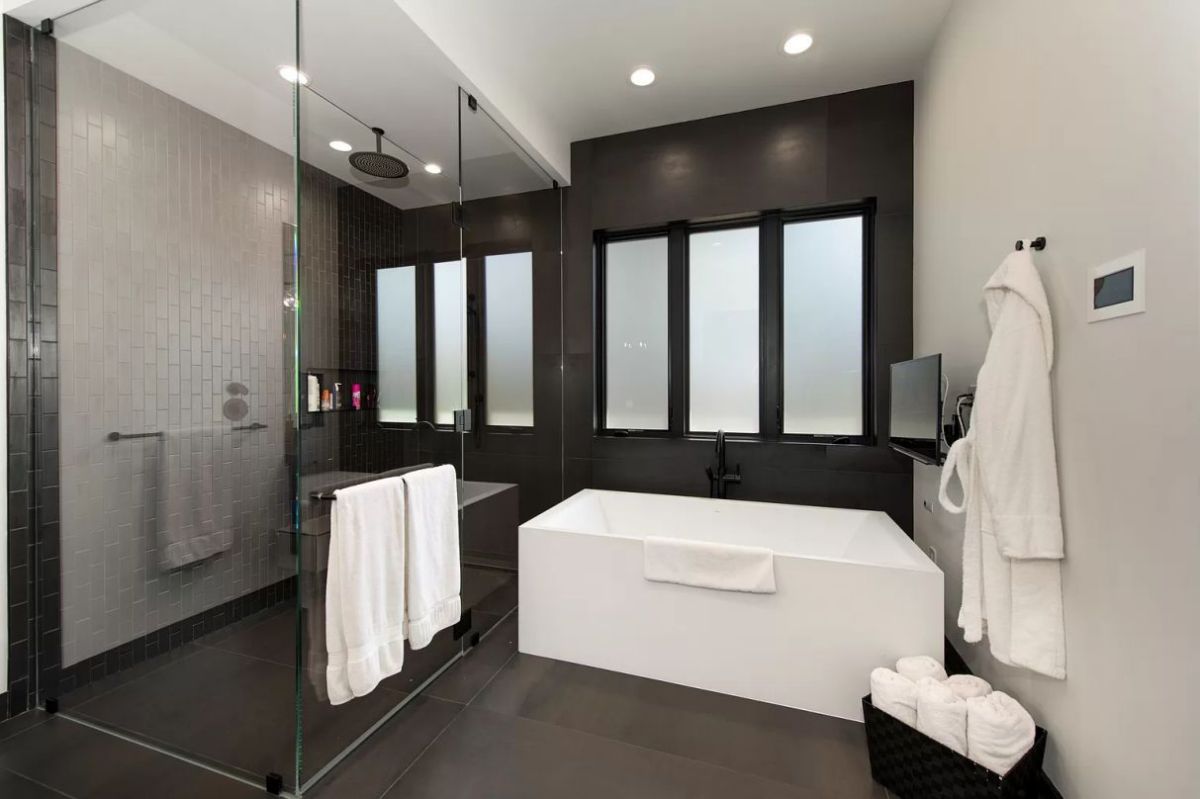 10 | To further accentuate the sleek and youthful environment, there isn't too much furniture and the colors black and white are used. Oneonta Residence in Los Altos Hills for Sale with Price $9.5 million
More Ideas for Bedroom: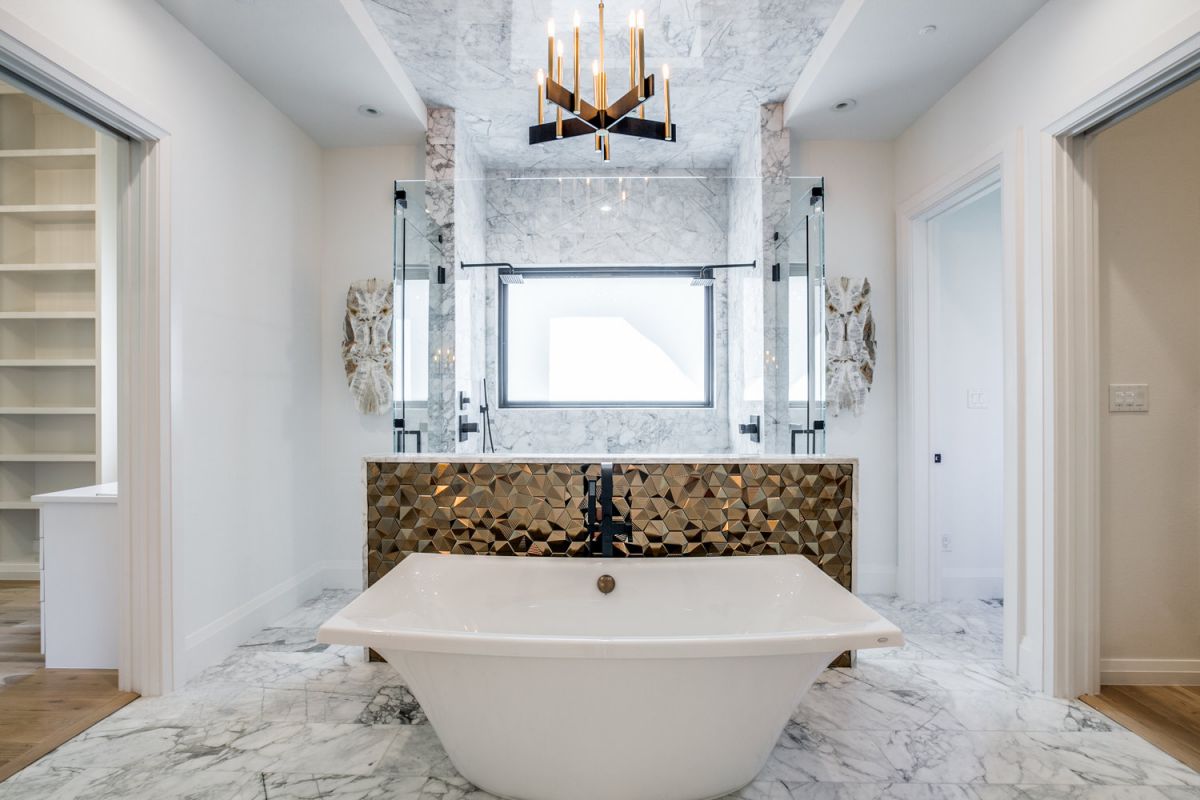 11 | The substance of the wall tiles increases the amount of light in the space. Spanish Westlake Modern Home in Austin, Texas by Vanguard Studio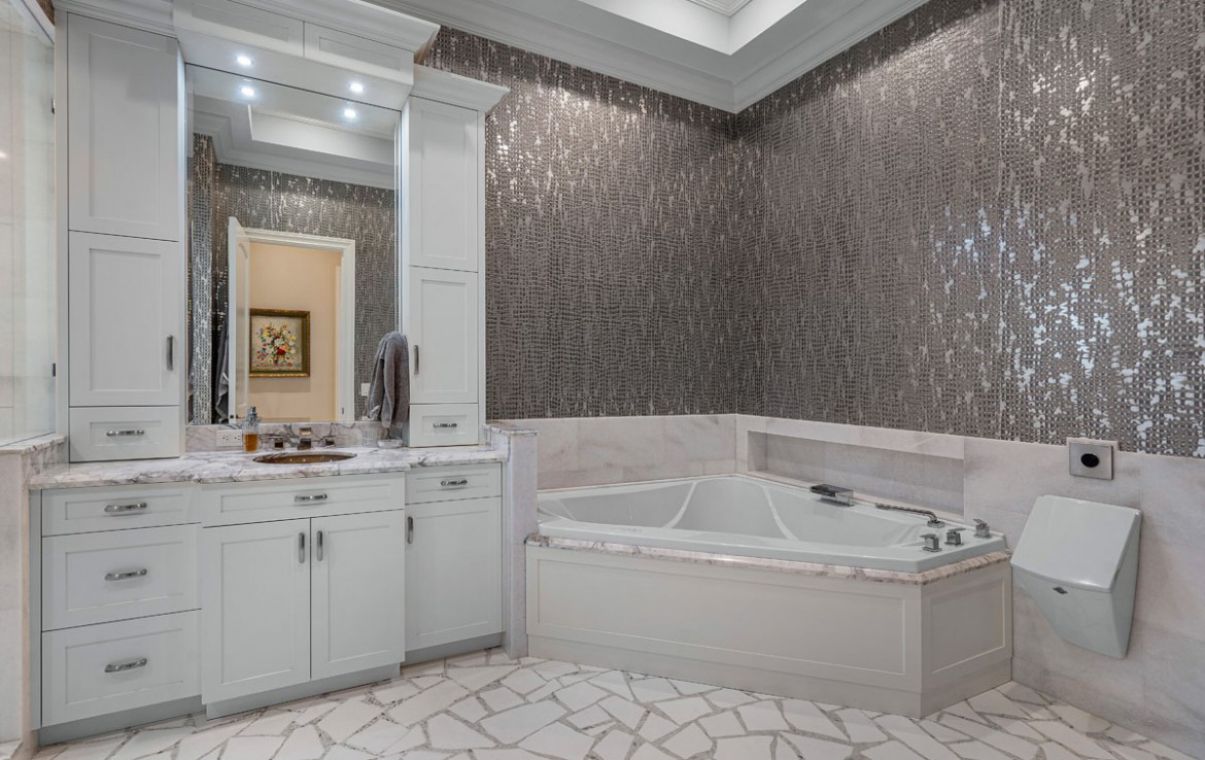 12 | With an angular bathtub and shiny silver wallpaper, this bathroom has a one-of-a-kind design. Stunning Villa Paradiso in Boca Raton for Sale at $7.6 Million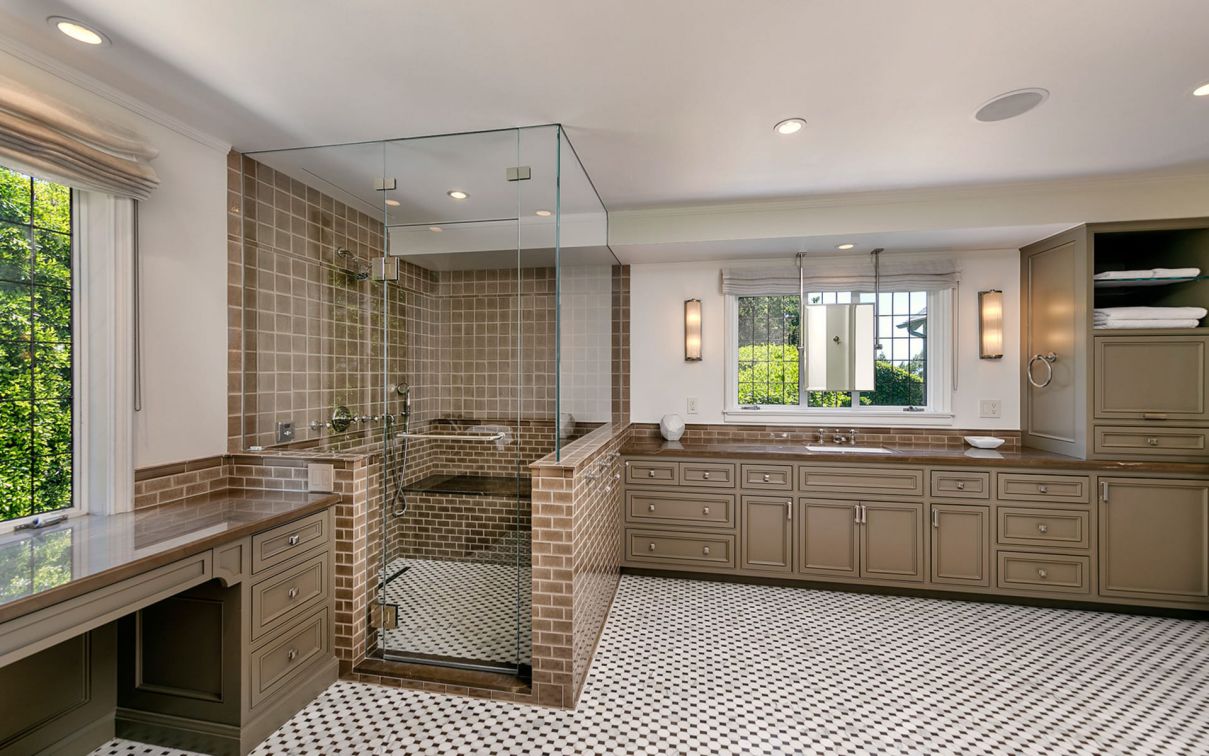 13 | Large area with wall tiles and furniture that are similar in hue. One of the Great Estates in Beverly Hills on Market for $30 Million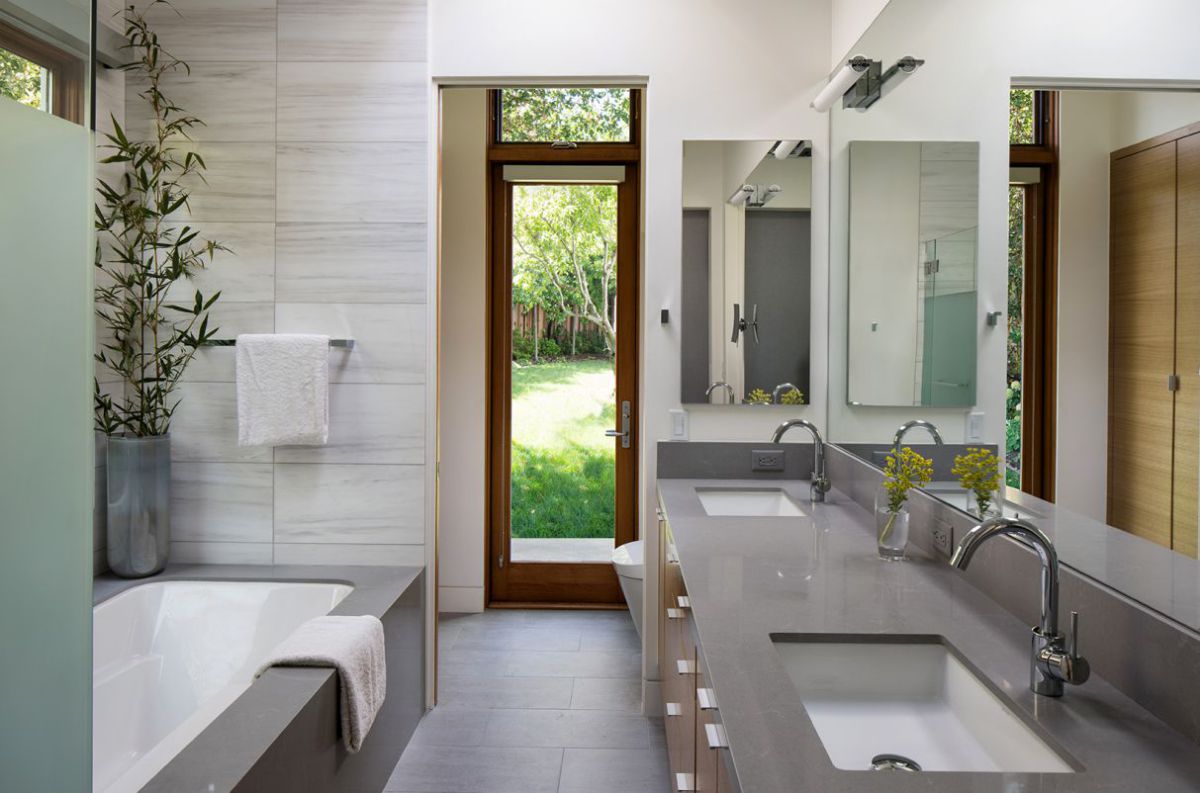 14 | Long bathroom design with the option of dividing portions with brick walls. $13 Million Spectacular Webster Residence in Palo Alto, California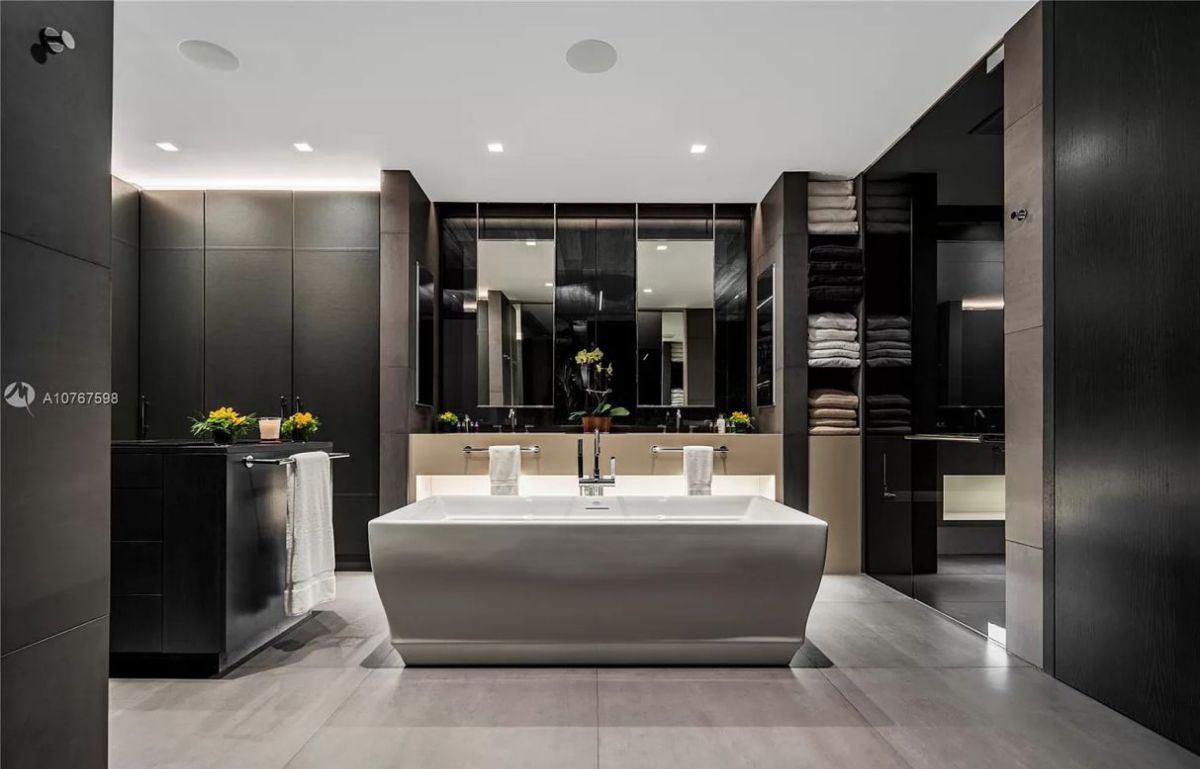 15 | A bathroom tiled in glossy black tiles is opulent, sophisticated, and eye-catching. $15.5 Million West Dilido Modern Masterpiece offers Luxury of Miami Living
---
Thousand of high quality images of Bathroom and more you can see at Bathroom Gallery.