Date of Publishing:
We all spend a lot of time in our bathrooms, so it's only natural that they should be absolutely stunning. Unique bathtubs, sleek vanity units, and modern shelf designs are available in a variety of shapes and sizes to fit both large and small spaces and budgets. We've compiled a list of 20 modern and excellent bathroom accessories to help you plan your next renovation. Thousands of other amazing home design ideas can be found at LUXURY PHOTO.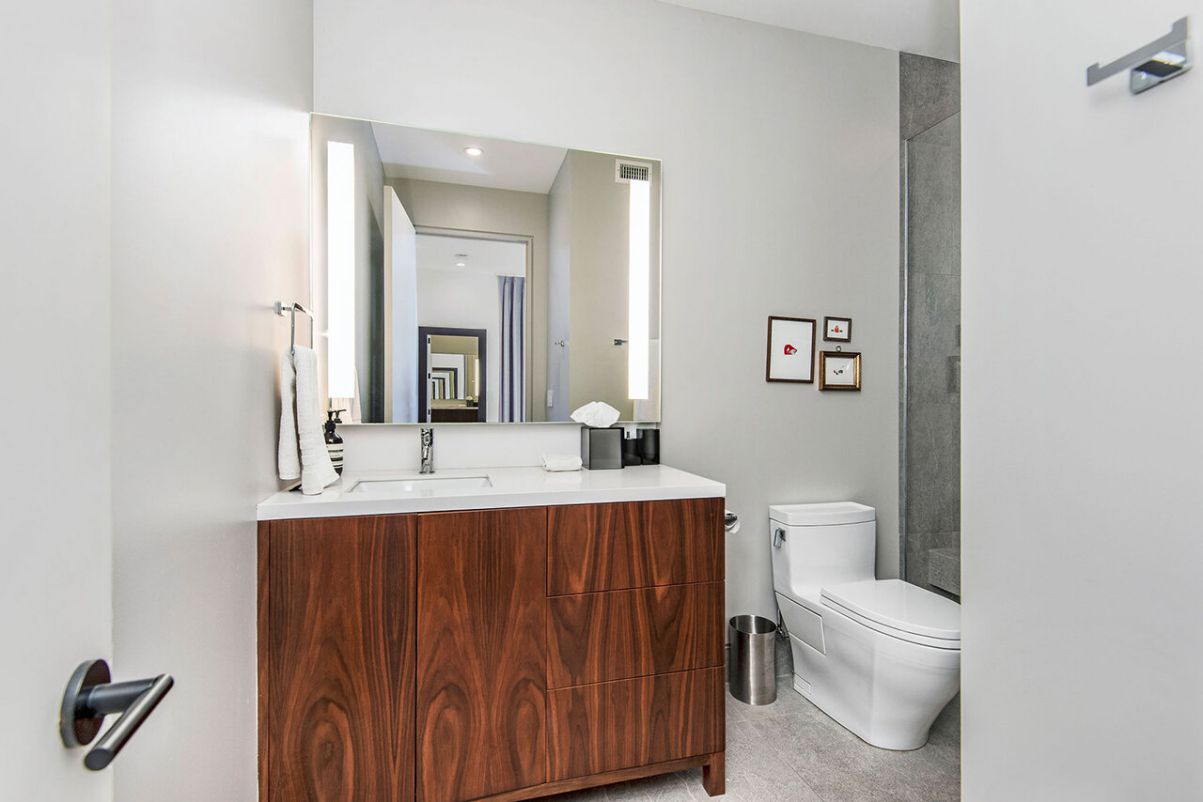 1 | The modern bathroom with towel ring is positioned in a practical manner to maximize utility space. Refined Architectural West Hollywood House for Rent $20,000 per Month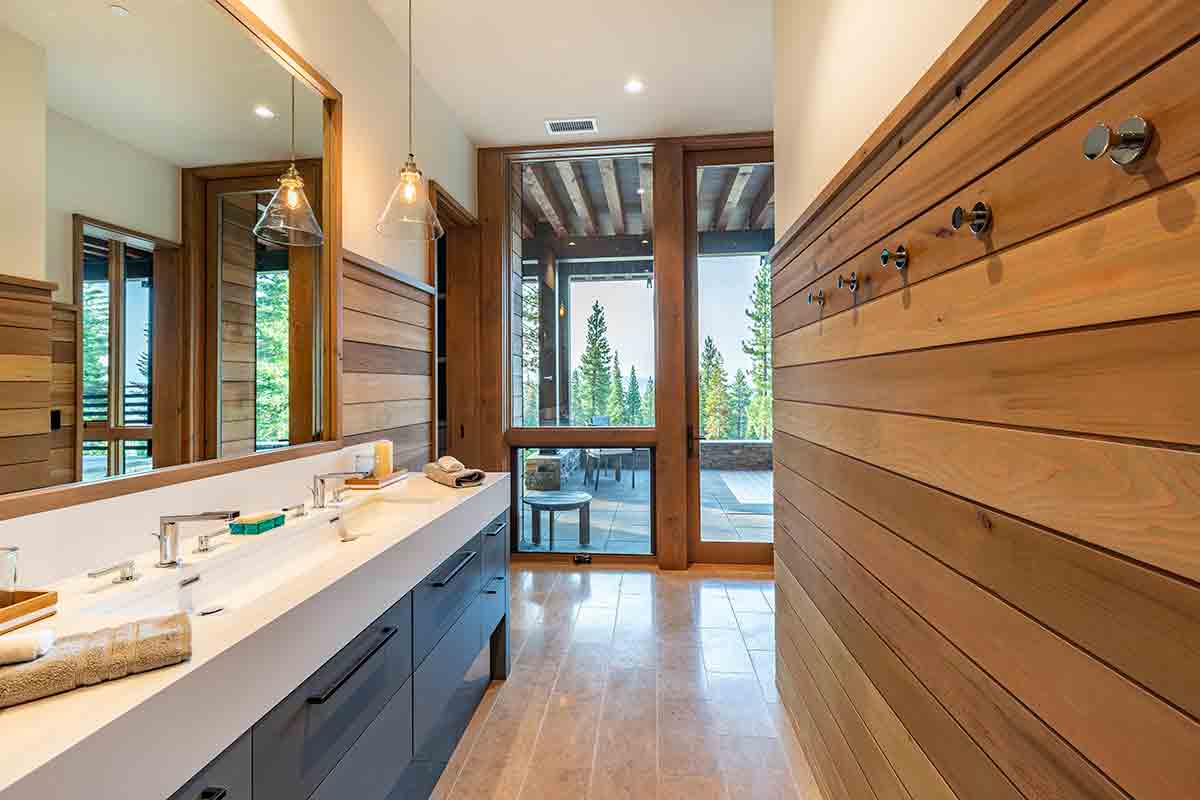 2 | You are not going to use the towel shelf. Don't be concerned! Having a variety of robe hooks ensures both aesthetics and practicality. Martis Camp Home 589 by Walton Architecture + Engineering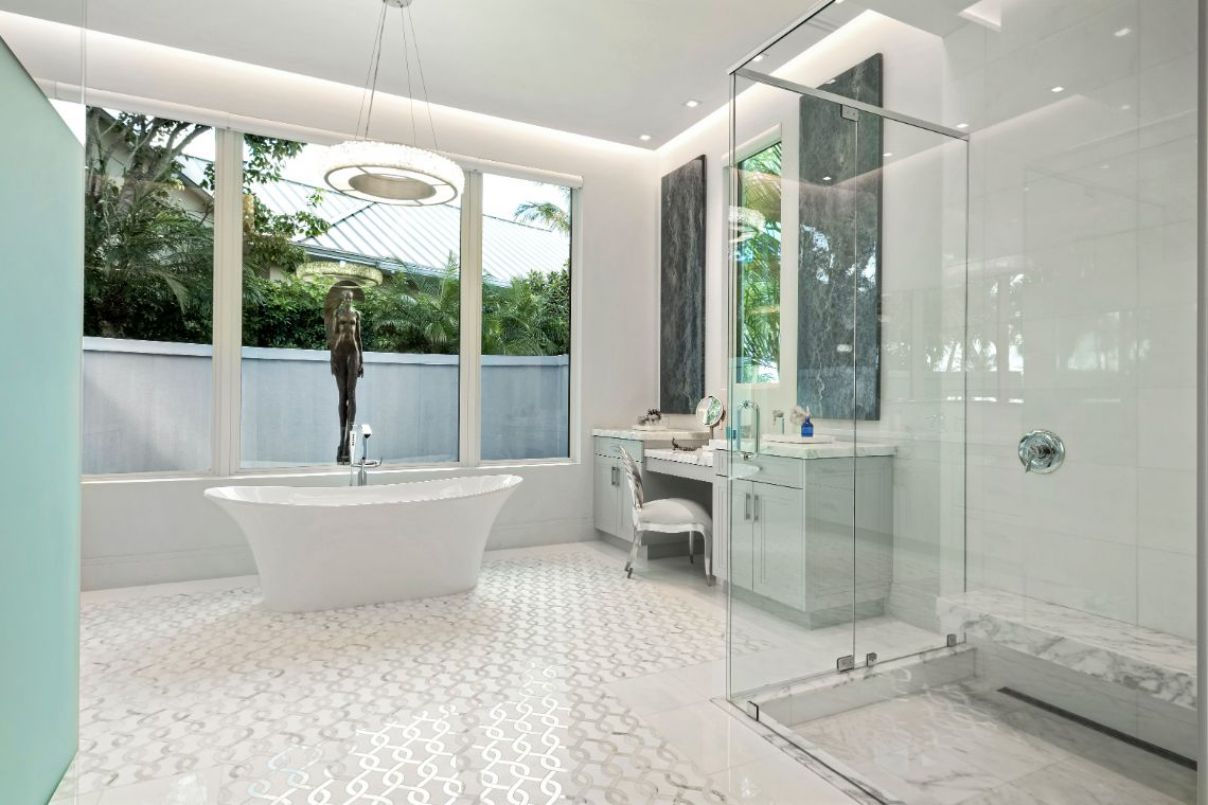 3 | An all-white paint job–or wall tiles–and a chandelier will amp up the drama. Florida Waterfront Golf Home built by Affinity Construction Group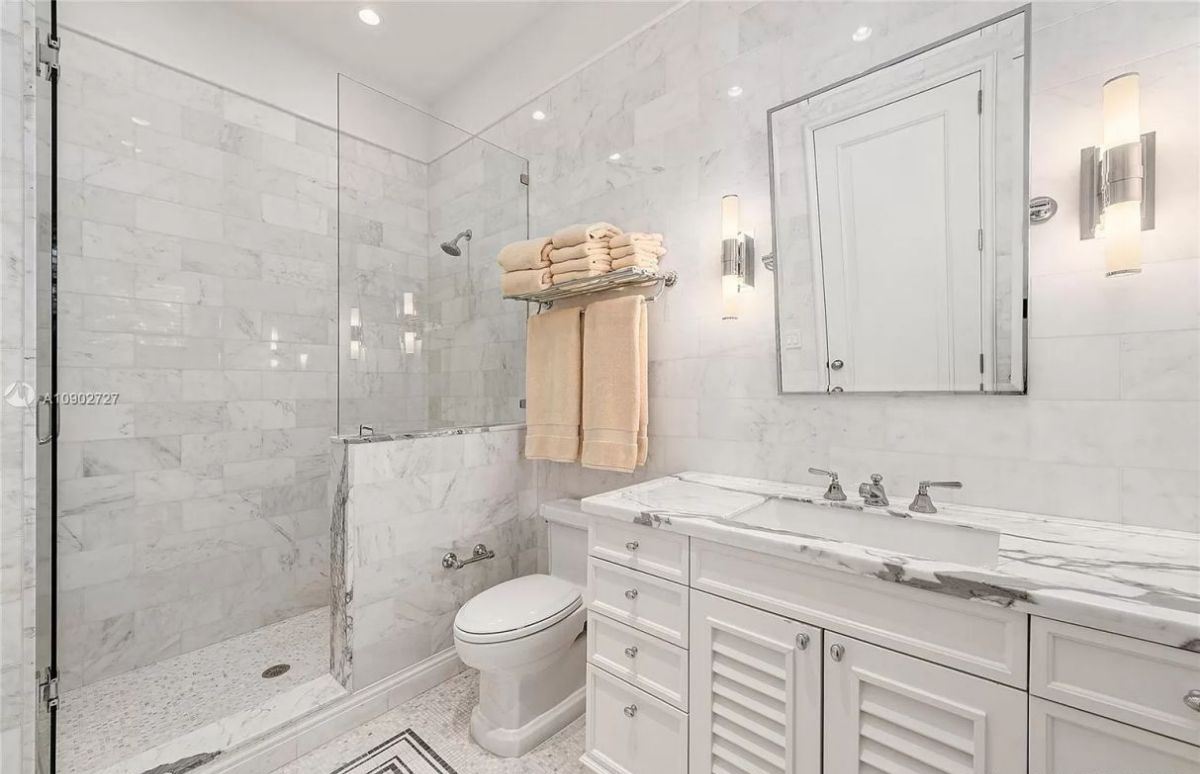 4 | The towel shelf will help you make the most of your space while also blending in with the overall design. Spanish Style Home in Miami Beach on Market asks for $15.9 Million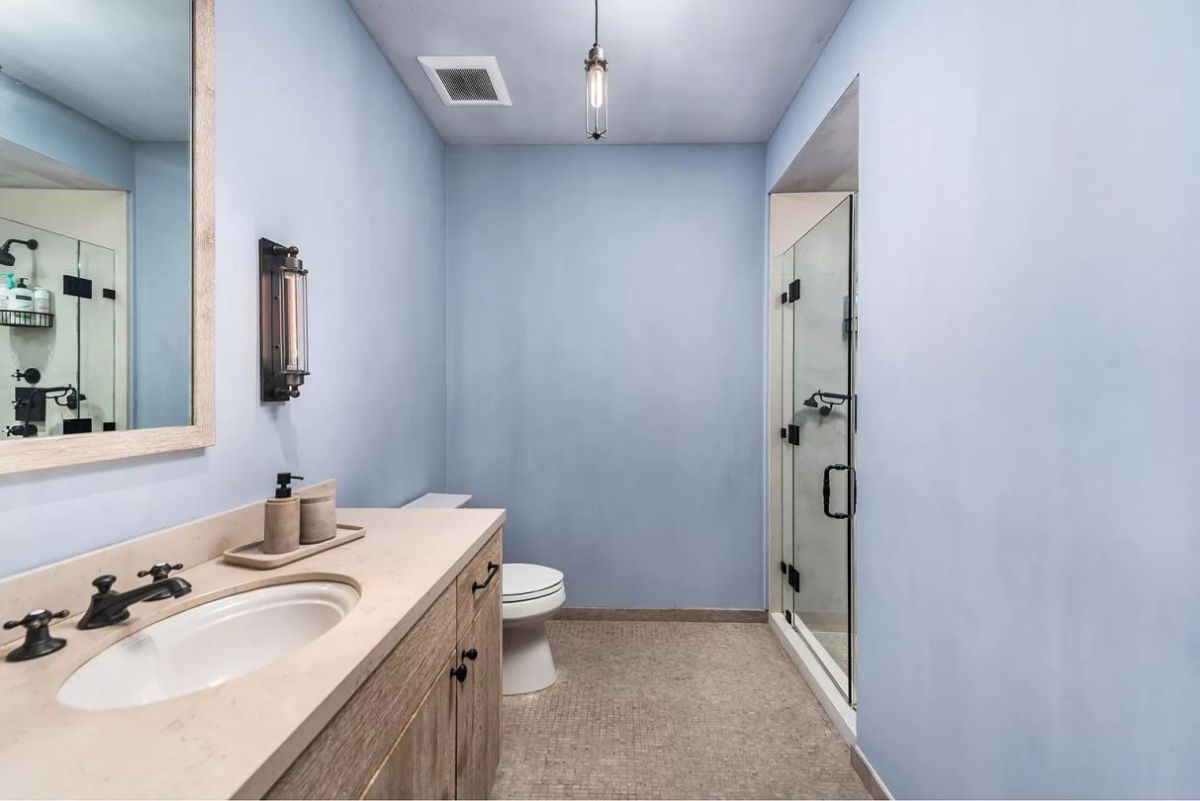 5 | If you choose a neutral color scheme, make sure to add some base notes to make it more interesting. Black faucets add interest to this otherwise neutral bathroom. Miami Beach Resort Style Home for Sale at Asking Price $26.5 Million
More Ideas for Kitchen: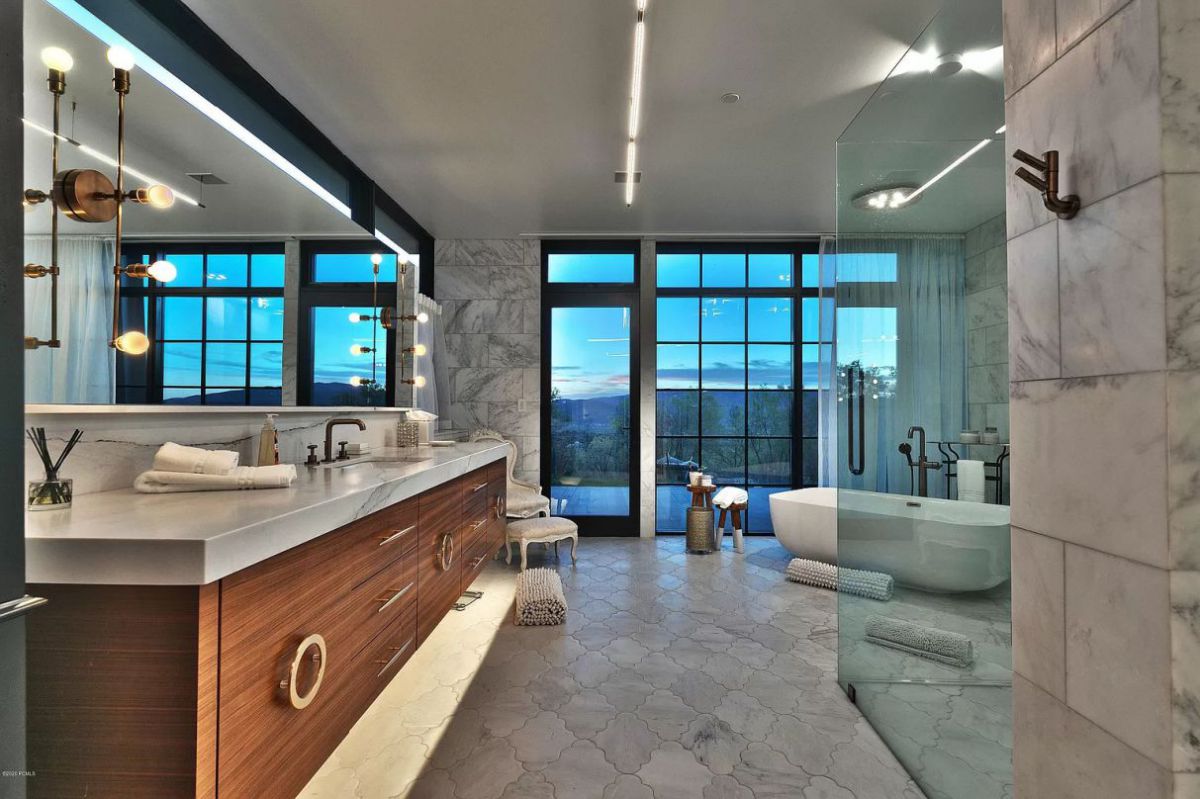 6 | Brass accessories add a touch of tradition. Architectural Utah House for Sale with An Asking Price $11.5 Million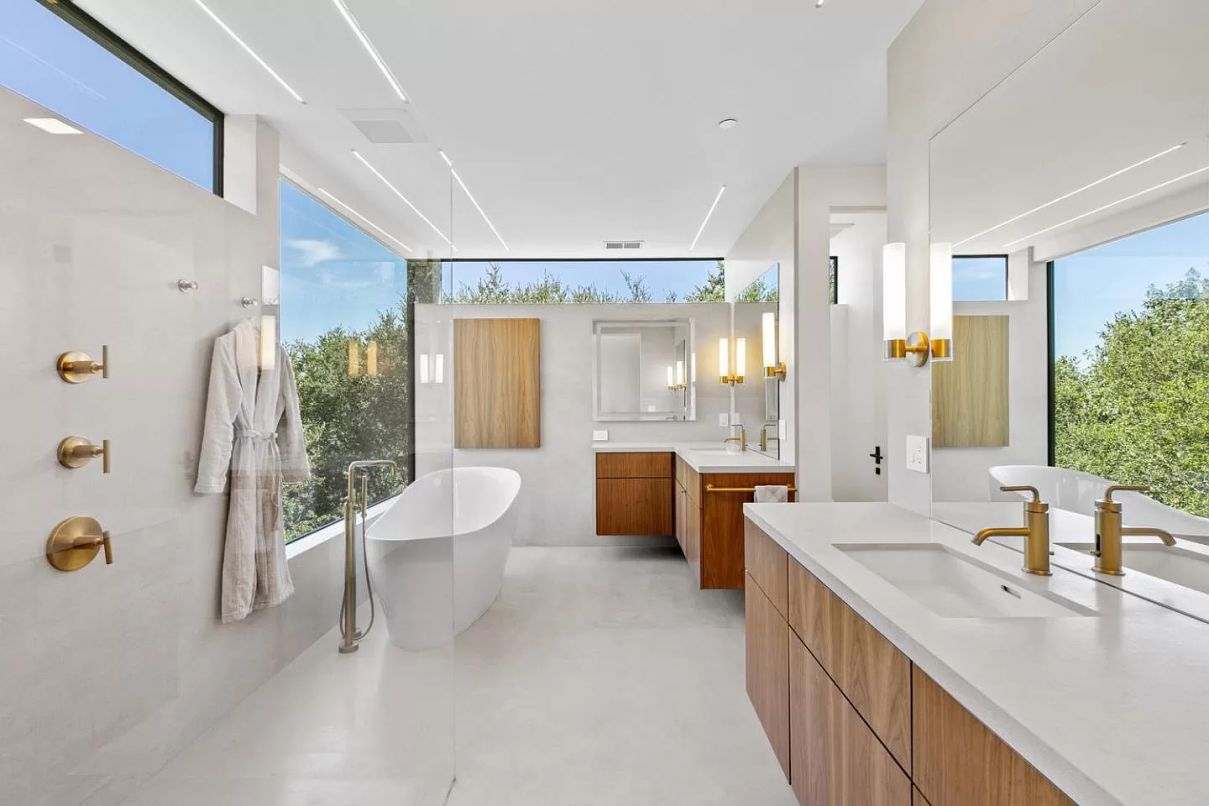 7 |Brass accessories are also a good choice because they stand out in a white bathroom. Greenwood Modern Masterpiece in Monte Sereno for Sale at $6.9 Million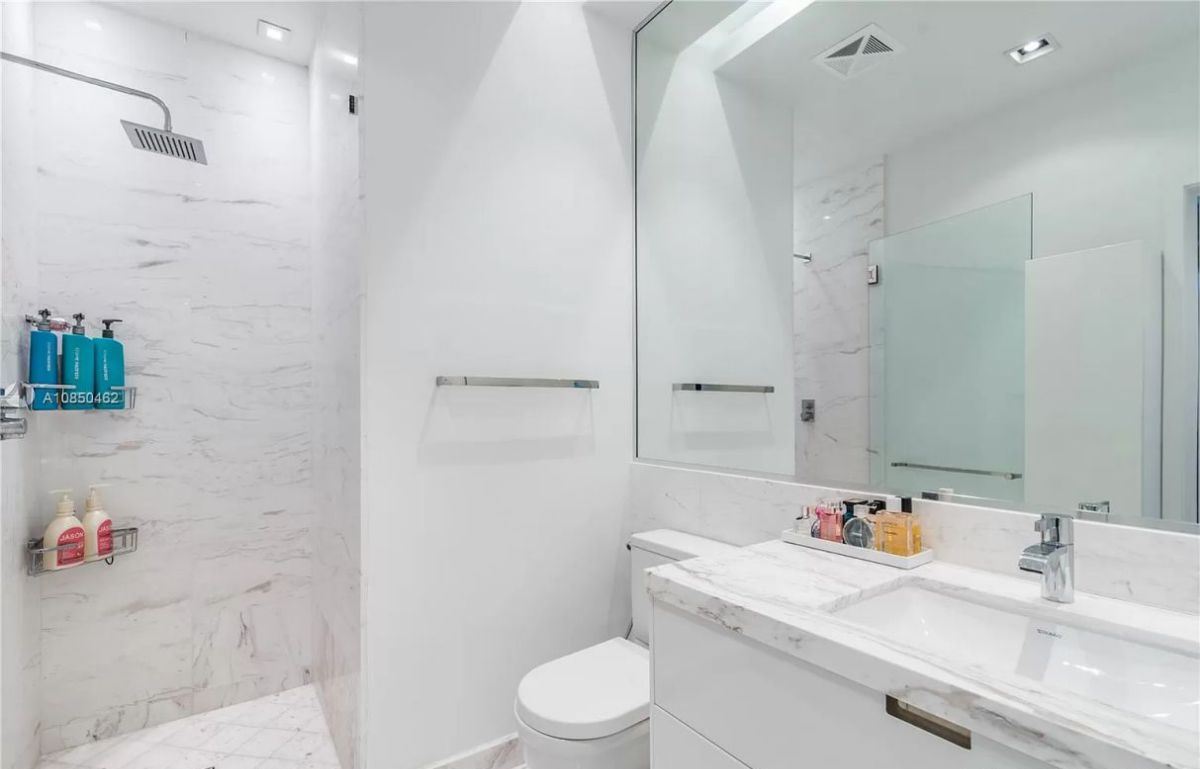 8 | The shape of the faucet and sink, for example, are synchronized in a minimalist bathroom. $6.1 Million Reef Lane Modern Home in Key Biscayne, Florida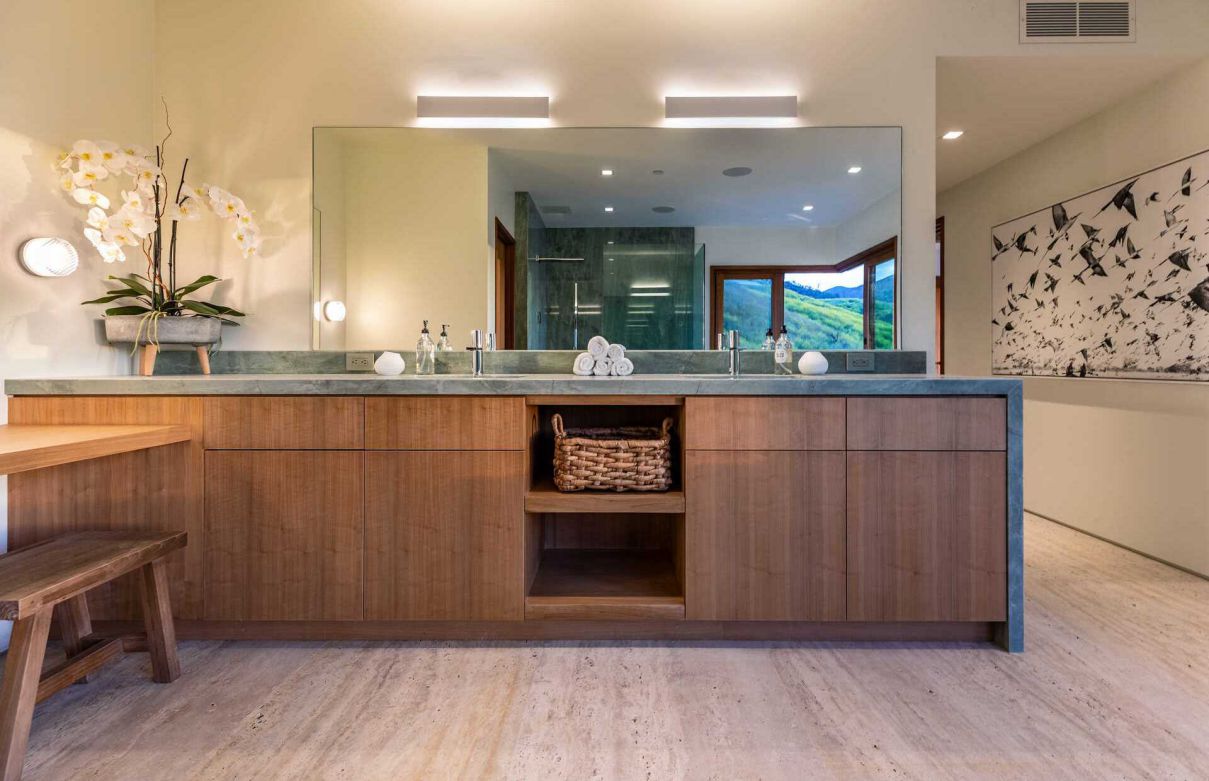 9 | A traditional laundry basket is included in the modern bathroom, adding value and style to the space. Newly Built Malibu Estate on Coveted Coastal Community for Sale $13.9 Million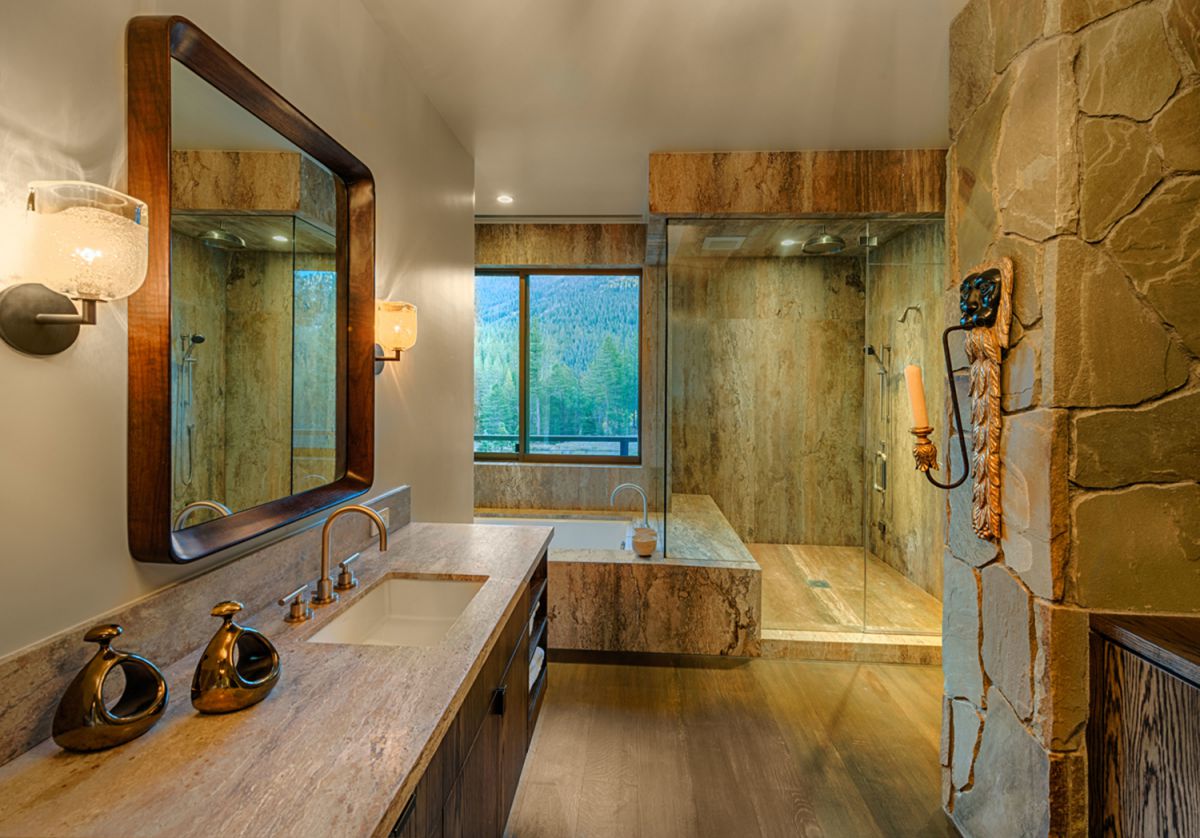 10 | The unique design in this photo is a romantic and traditional bathroom that is not fully equipped. Martis Camp Residence 403 in Truckee, CA by Marmol Radziner Architecture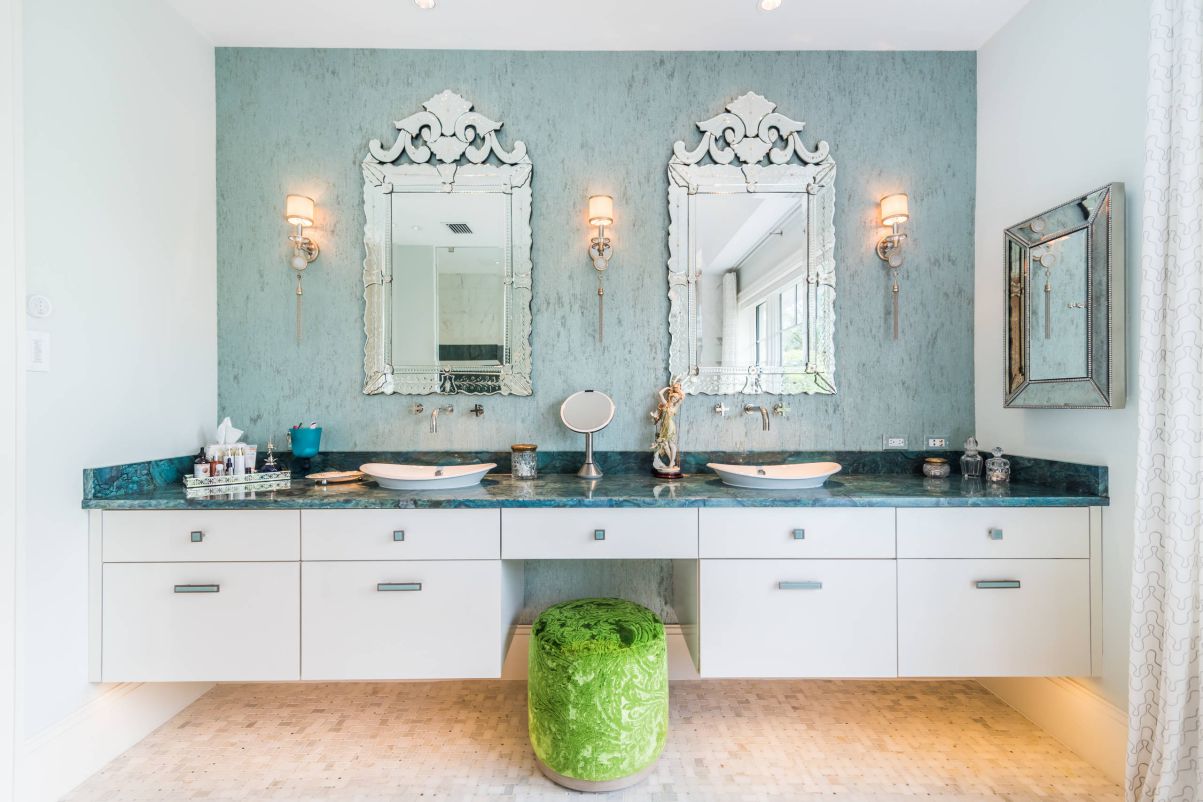 11 | Colorful modern bathroom accessories, like a green ottoman and blue cabinet tops, can be added. Fantastic Tropical Home in Naples, FL by Kukk Architecture & Design P.A.
More Ideas for Bedroom: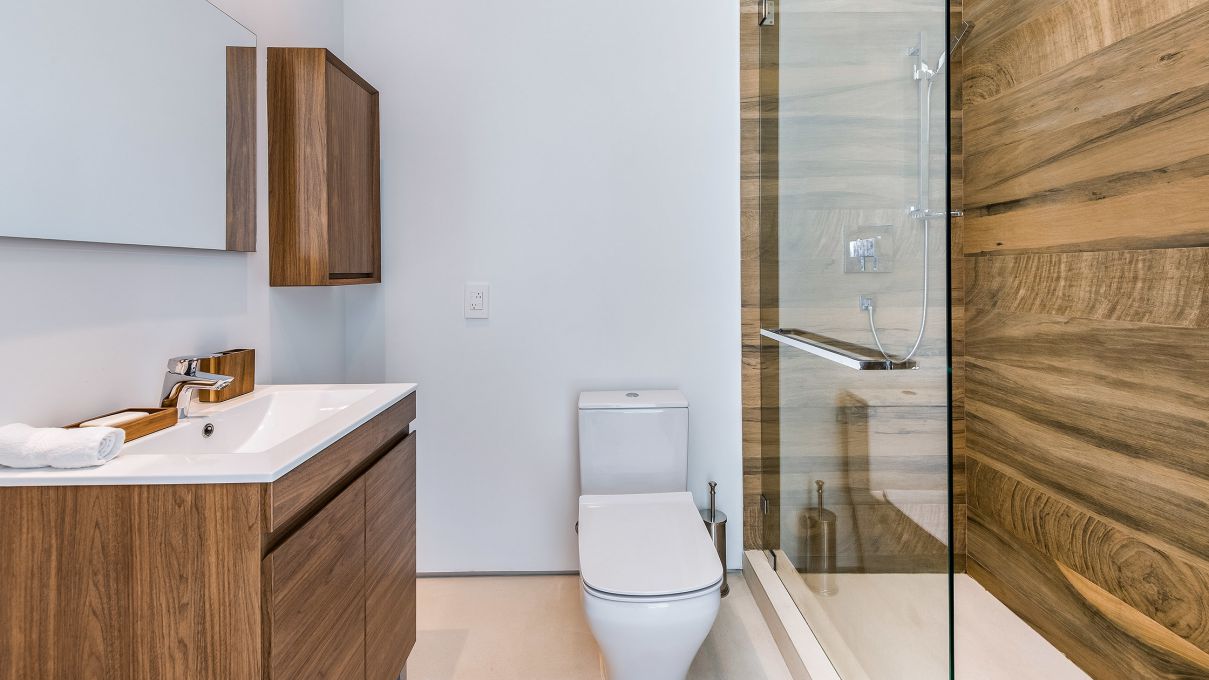 12 | From First Aid Kits to Cabinets and Other Items, this owner adores wooden accessories. Impeccable Home in Miami Beach, Florida for Rent at $20,000 per Month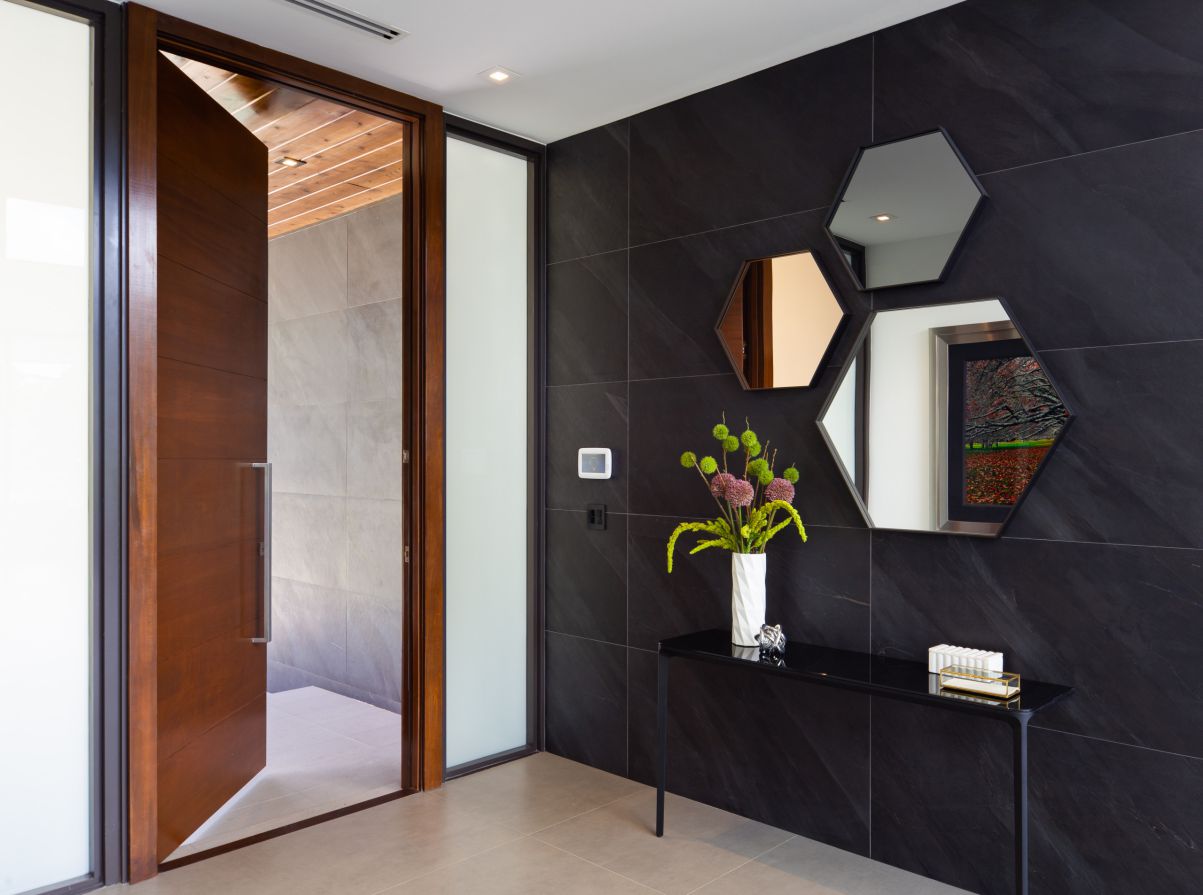 13 | Decorate your bathroom with mirrors of various shapes and sizes to express your creativity. Lake View Residence in Miami by SDH Studio Architecture + Design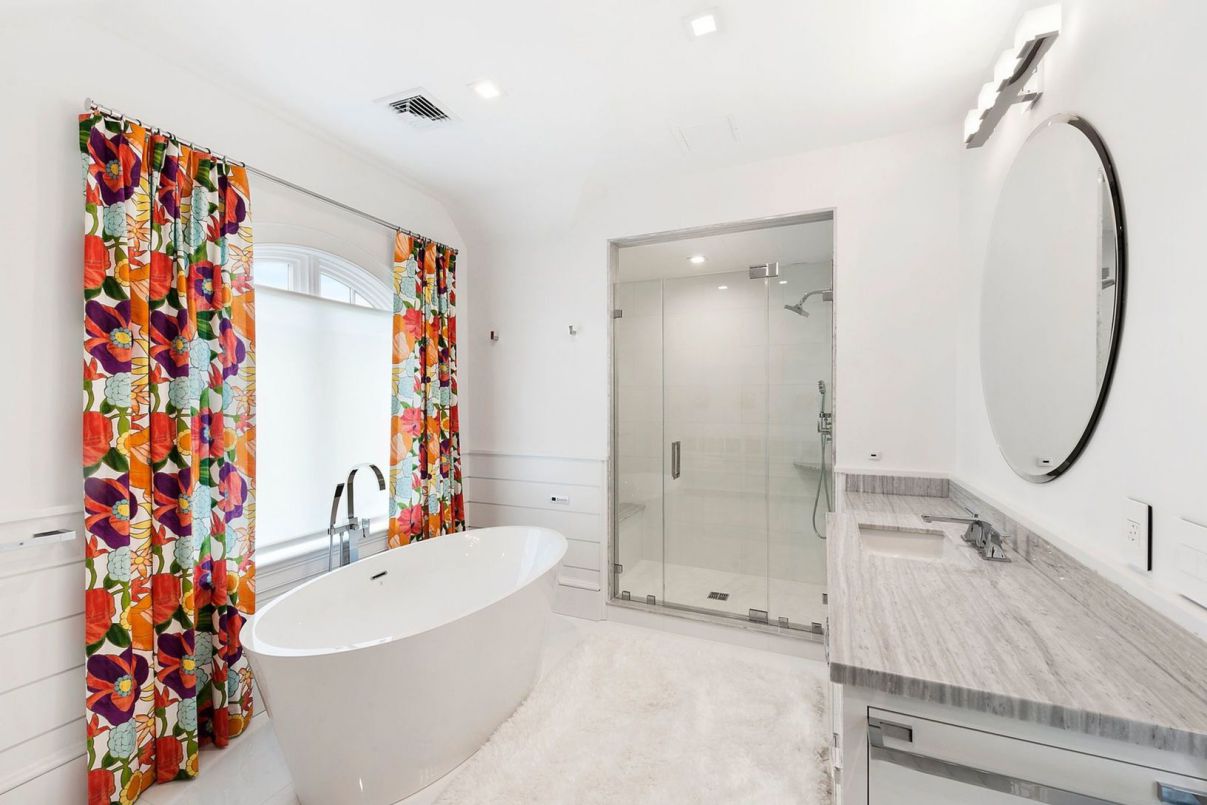 14 | With patterned curtains like this one, you can create a private and vibrant space. Spectacular Pheasant Residence in Southampton, NY for Sale at $20 Million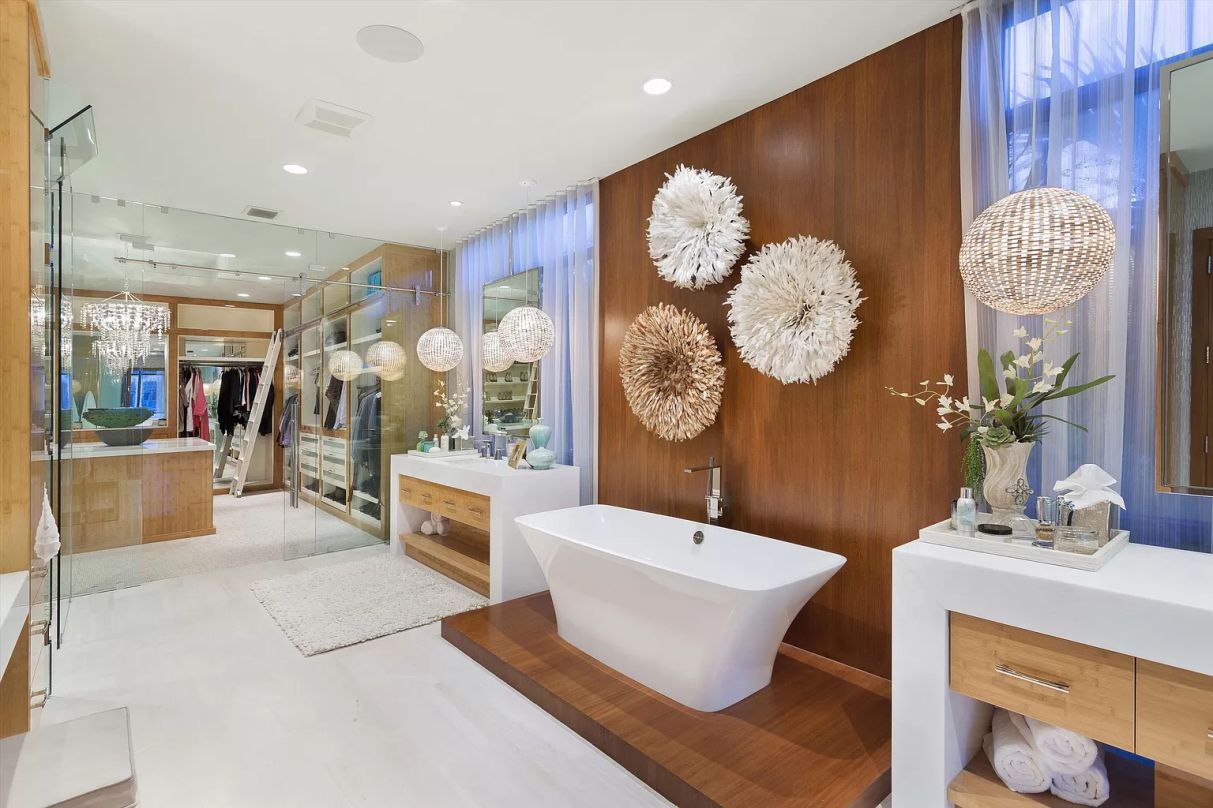 15 | Bathe on a wooden bed. The idea of placing the bathtub atop a wooden bed has become popular in many modern luxury bathrooms. Spanish River Residence in Boca Raton, Florida by Affiniti Architects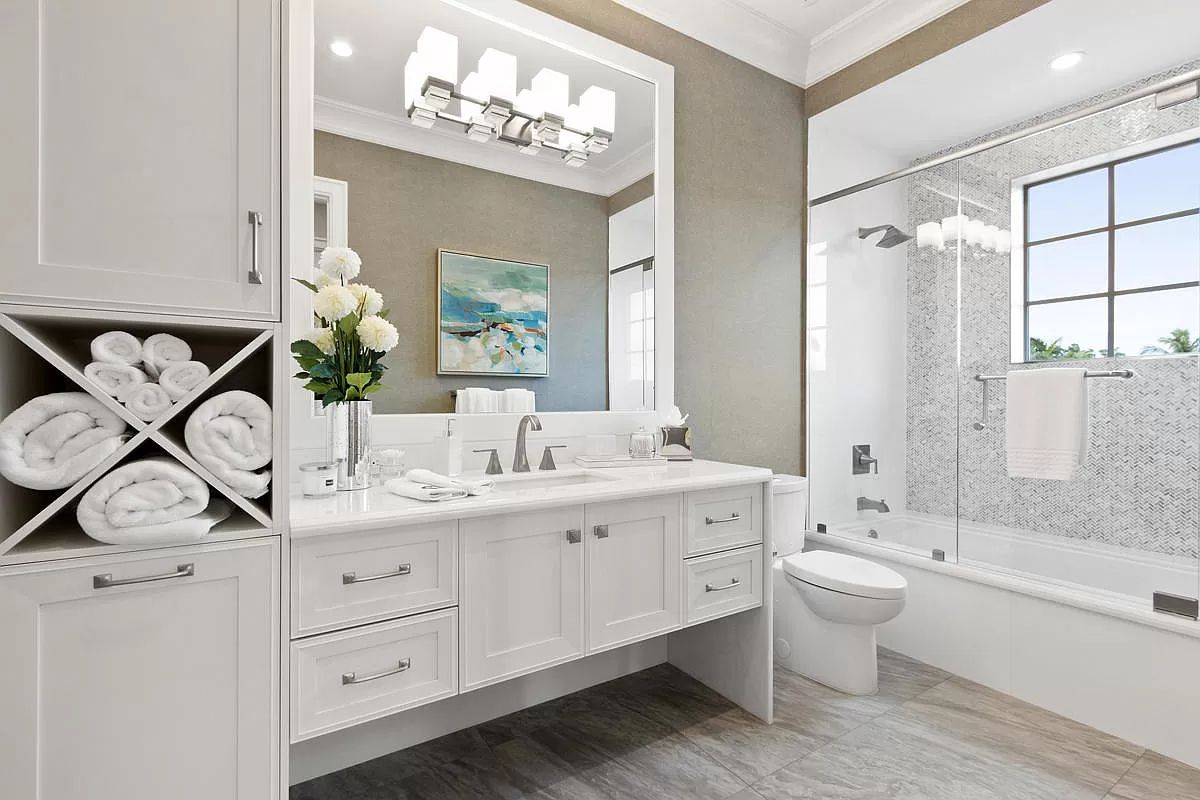 16 | Everything in the bathroom is white, from the towels to the wall tiles. 1871 Thatch Palm Drive – Exceptional Boca Raton Contemporary Estate for Sale at $6.9 Million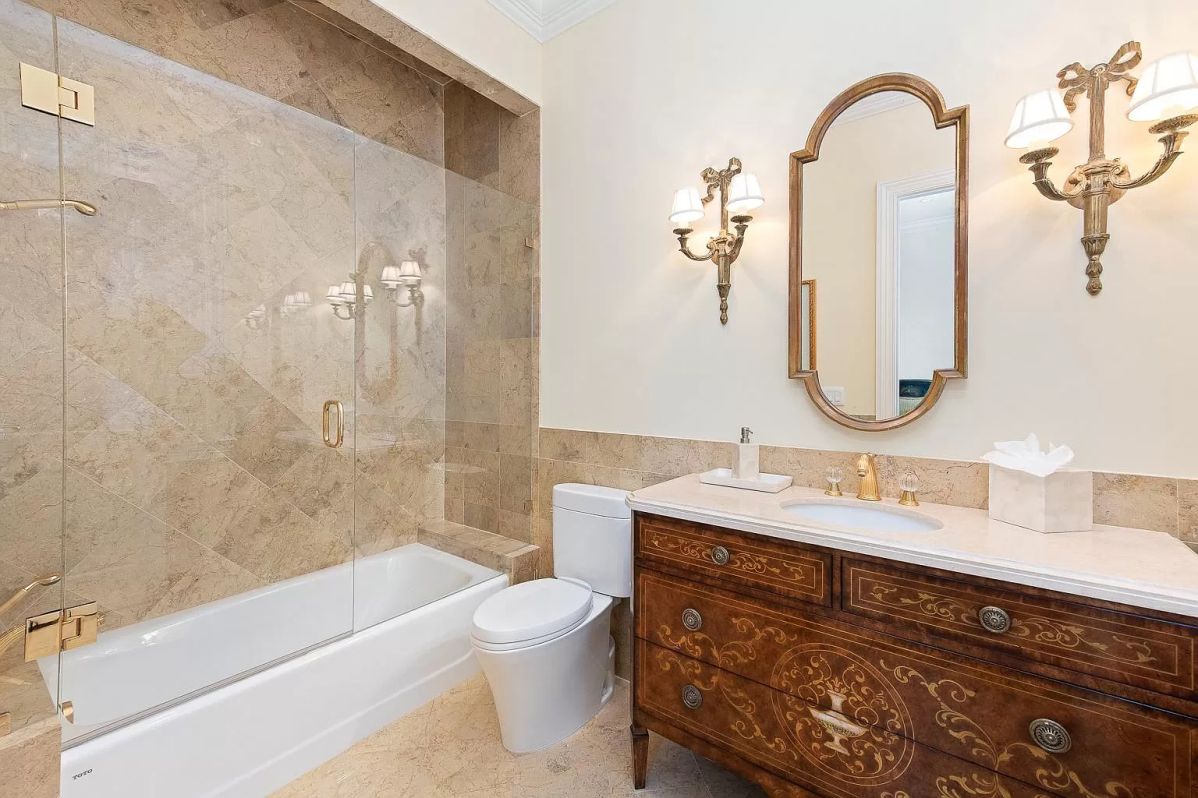 17 | The textures on the wardrobe, as well as the depiction of the mirror and lamp, are sophisticated and flawless. Stunning Bespoke Georgian Inspired Home in Boca Raton for Sale $9.4 Million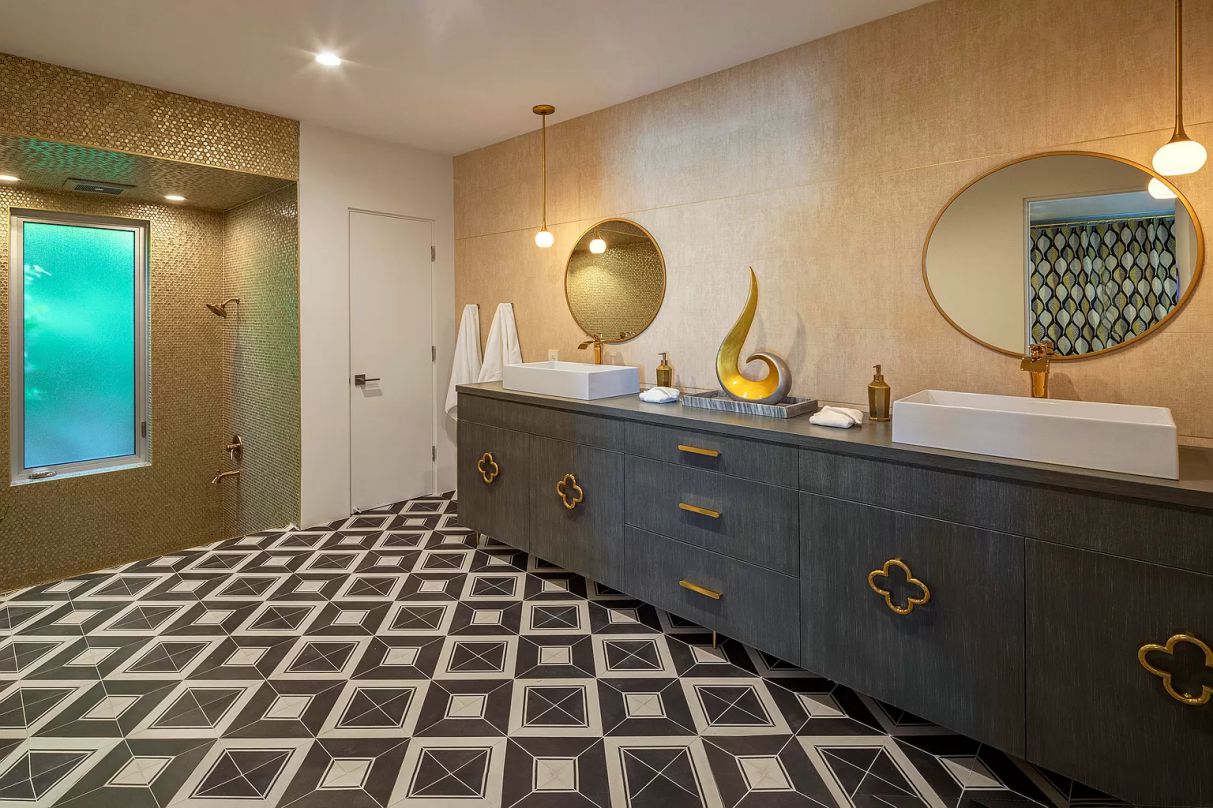 18 | The space is visually appealing, with black patterned floor tiles and yellow accents throughout. 70328 Placerville Road – The Perfect Desert Escape for Sale at $3.4 Million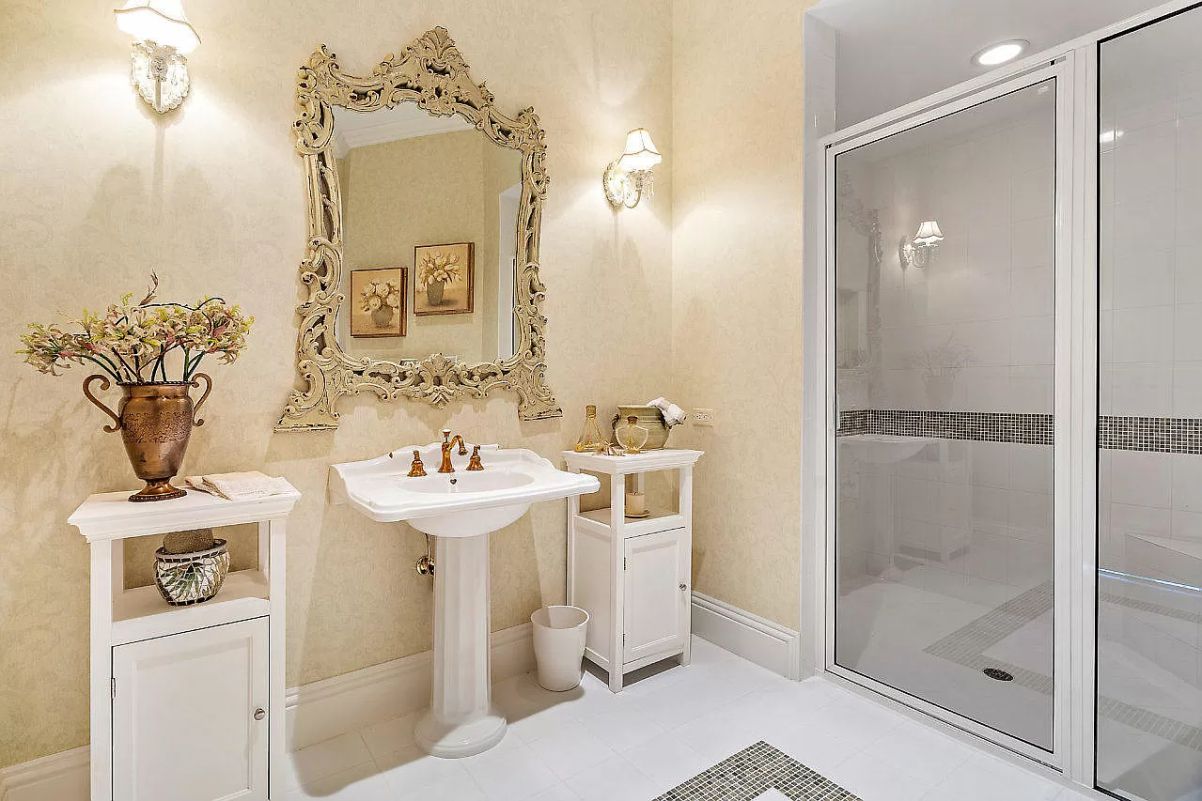 19 | This is an excellent location. All have been meticulously designed and detailed in order to create a romantic, sweet, and gentle environment. Delray Beach's Quiet Vista Lakefront Estate on Market for $6.2 Million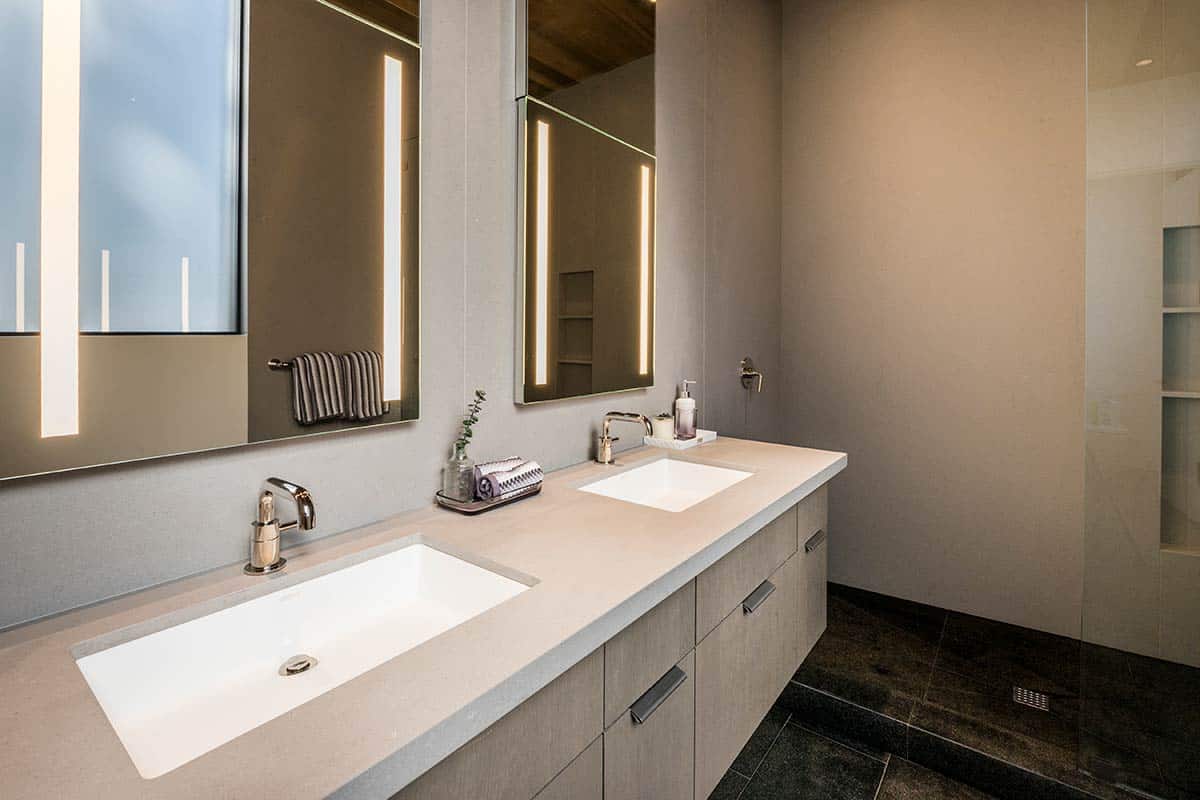 20 | Modern and contemporary bathroom design with built-in lighting in the mirror. Fallen Leaf Modern Masterpiece on Market for $11.75 Million
---
Thousand of high quality images of Bathroom and more you can see at Bathroom Gallery.