Date of Publishing:
Bathroom design encompasses more than just the room's layout and interior arrangement, such as the bathtub and washbasin. Furthermore, the roof architecture or decorative patterns have an impact on the bathroom style and are heavily reliant on it. This article compiles 15 of the best bathroom images in a variety of styles to provide endless design inspiration. Thousands of other amazing home design ideas can be found at LUXURY PHOTO.
1. Wallpaper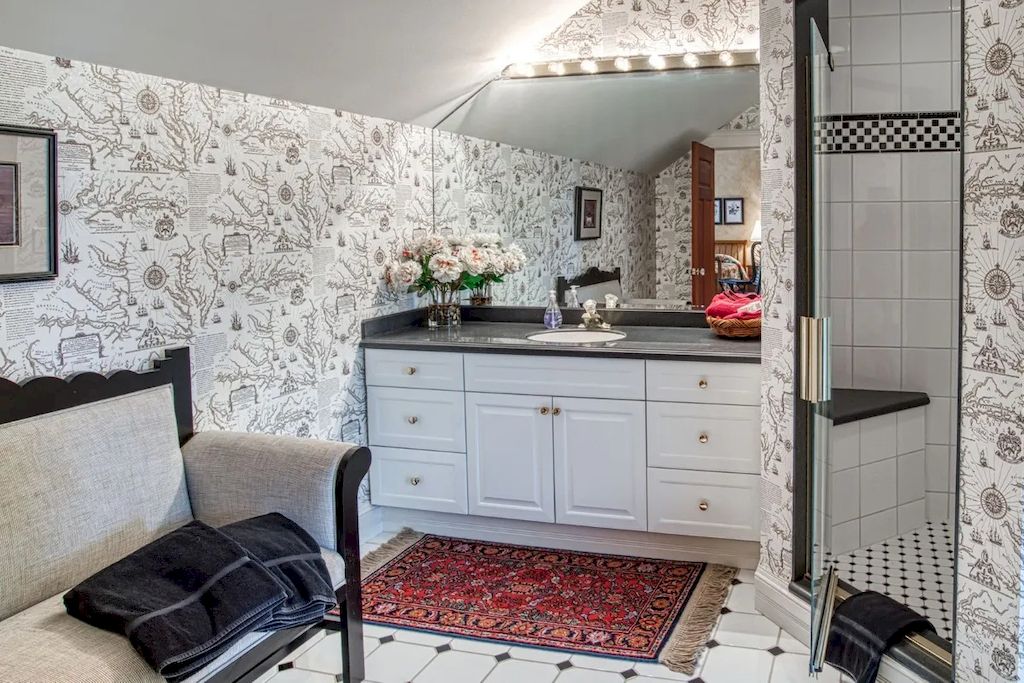 Soft style options with neutral colors and soft textures in a commemorative bathroom. This $4,250,000 Unique and Iconic Home Features Notable Detailing in Michigan
2. Increase The Depth Of The Space.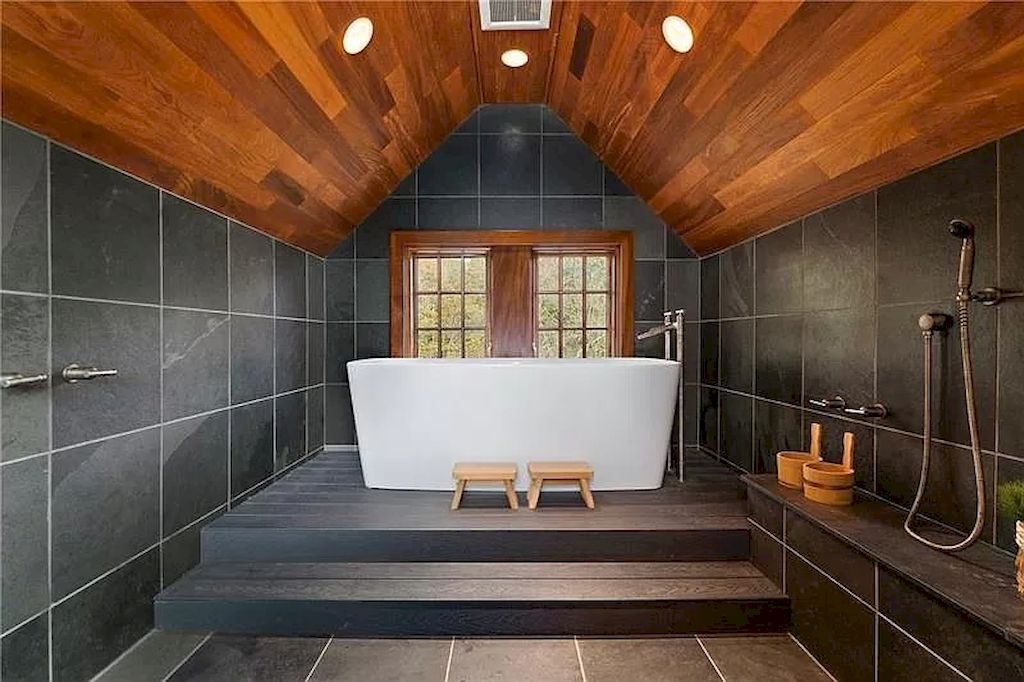 The design space is also influenced by the bathroom's division. The combination of narrow width architecture and spire roof creates a space with depth, which is very appealing. Discover Timeless Beauty and Classic Style of this $6,250,000 Outstanding Residence in Pennsylvania
3. Midcentury Bathroom.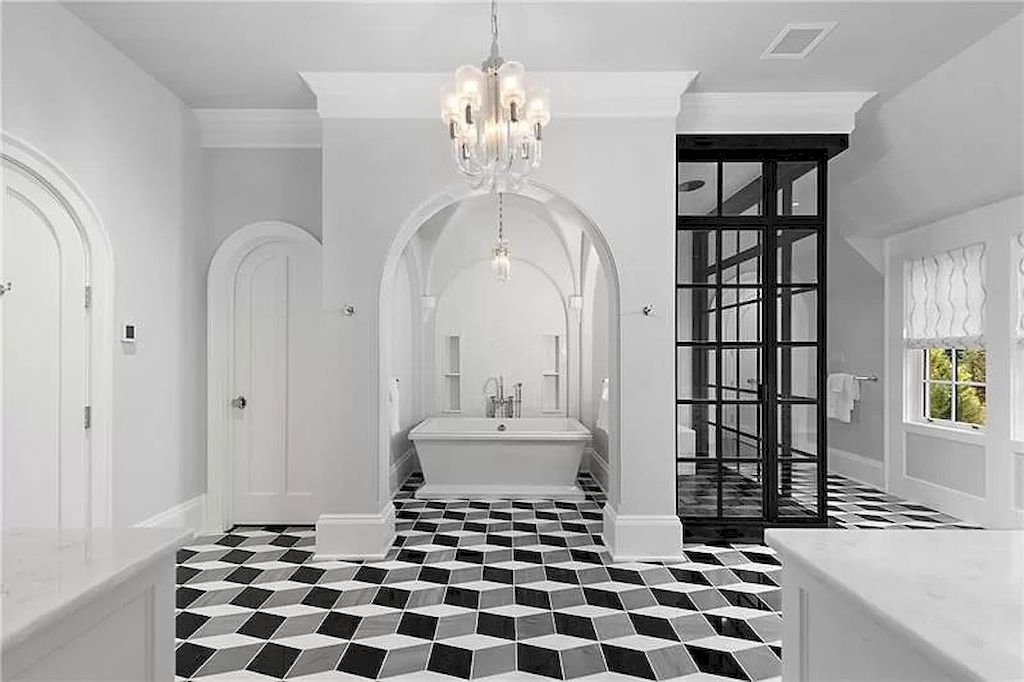 A fun space can be created by using a variety of shades of two tones of black and white. Discover Timeless Beauty and Classic Style of this $6,250,000 Outstanding Residence in Pennsylvania
4. Industrial Bathroom Style.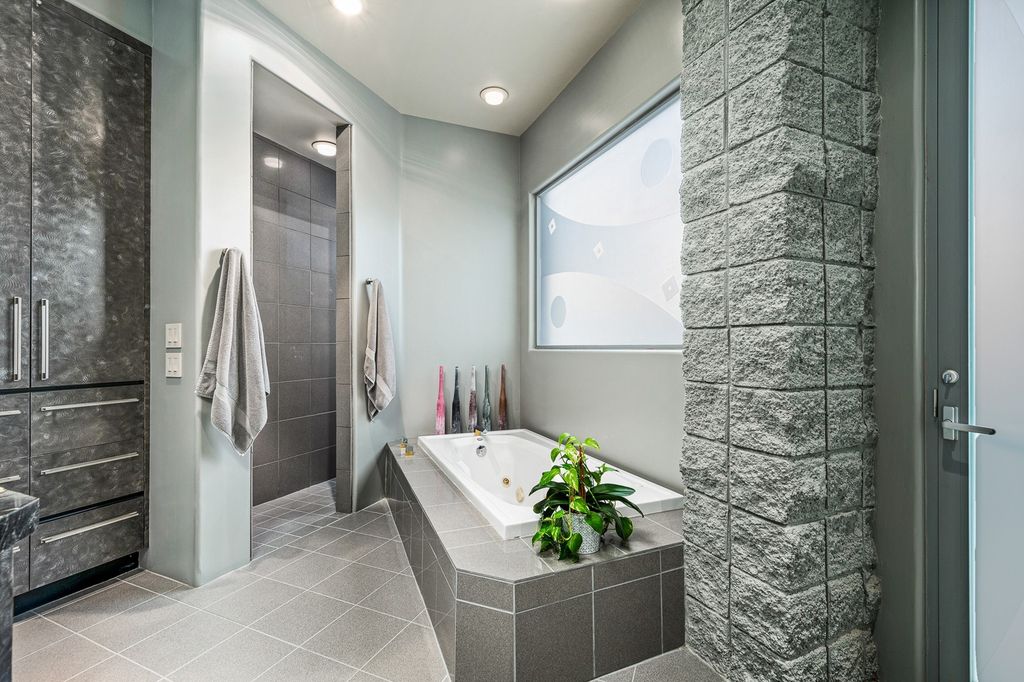 The industrial bathroom's signature popularity is the combination of marble, wall tiles, and bricks. Elegant contemporary home in Scottsdale with expansive Valley views as background sells for $5,000,000
5. Tropical Bathroom Style.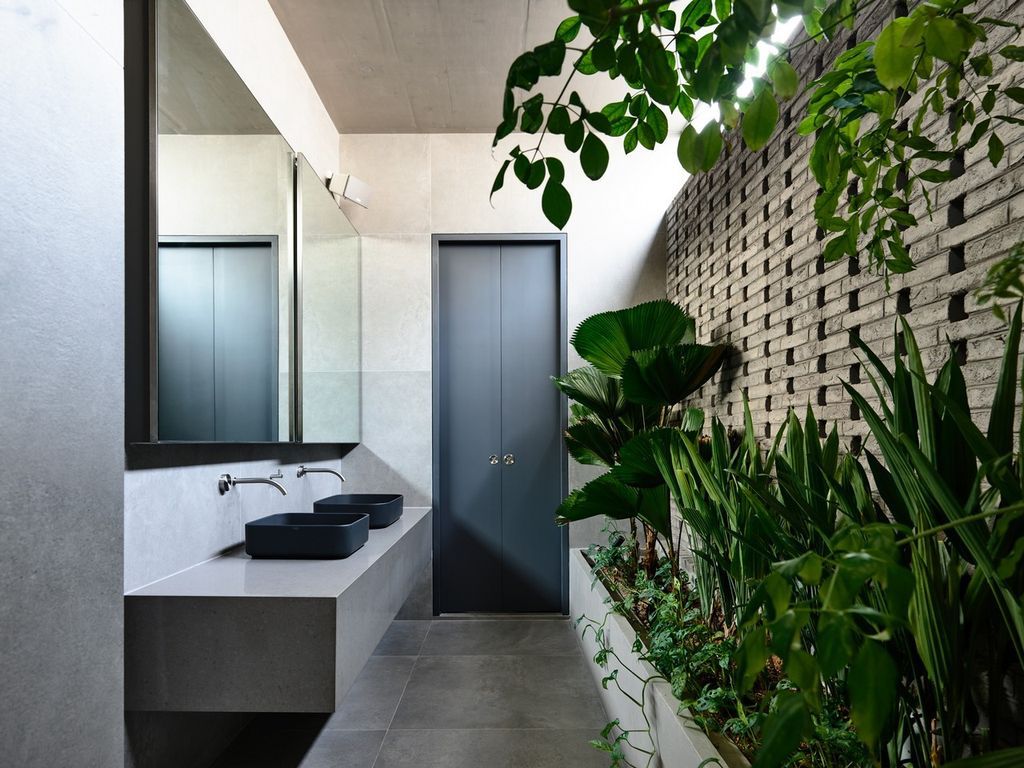 Tropical bathrooms typically have a simple design aesthetic that emphasizes lush green foliage and high-quality craftsmanship in the materials used throughout the space. Surprising Seclusion House, an Inward-looking Home by HYLA Architects
More Ideas for Kitchen:
6. Make The Most Of The Contrast.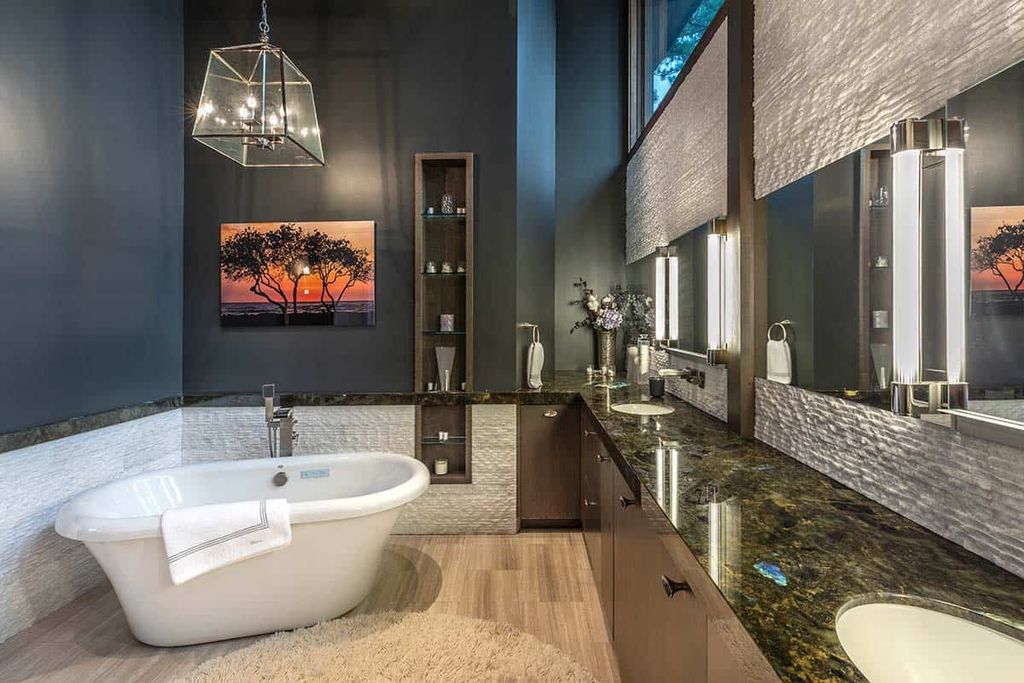 Mixing two black and white tones, as well as the choice of materials, such as glossy black paint and tan white, creates an appealing space. This $11,495,000 Martis Camp Home is a Showcase of Architectural Prowess
7. Partying With Wall Tiles.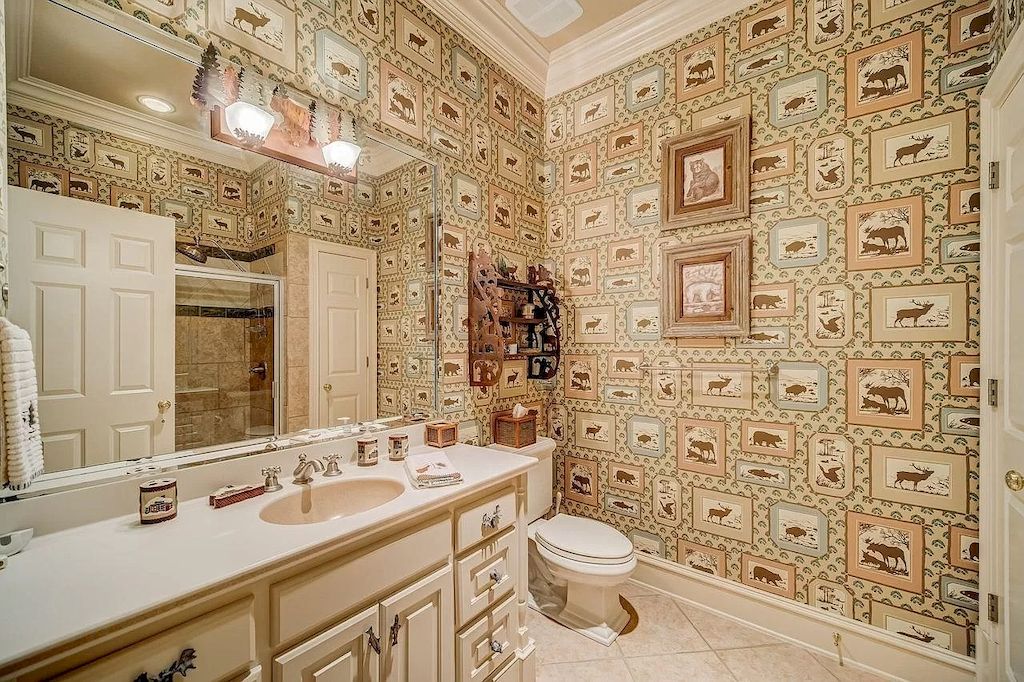 The color yellow stands out in the bathroom and is emphasized by the porcelain furniture, which features animal images. Exquisite Custom-Built English Estate in Georgia Hits Market for $5,750,000
8. Farmhouse.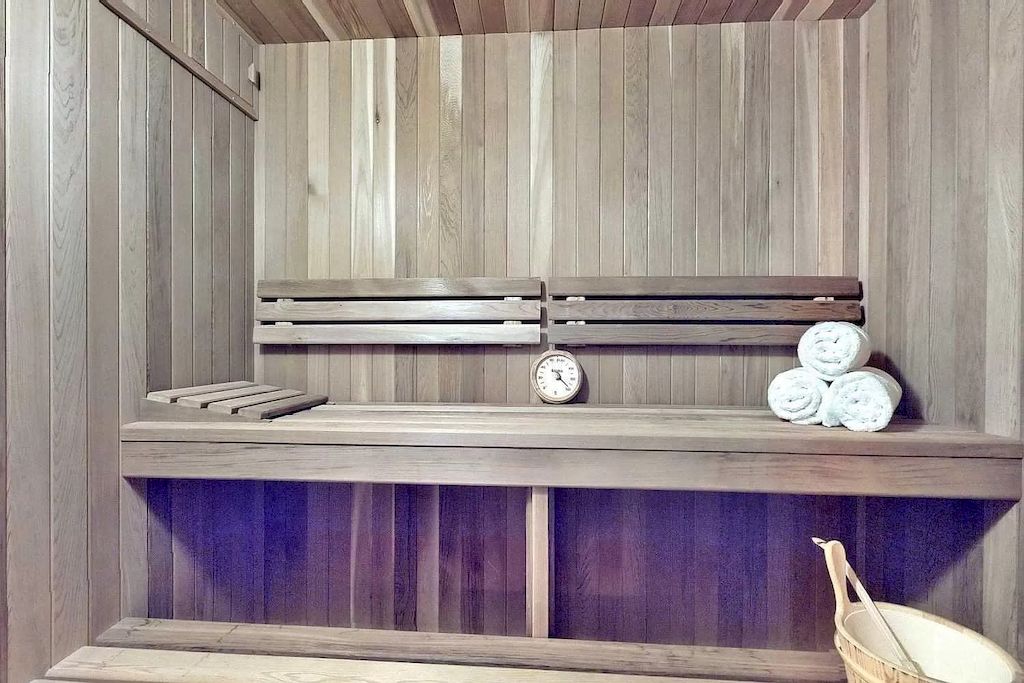 The use of wood, as well as the gray color that adds to the space's antiquity, are both hallmarks of the country style. Breathtaking Private Retreat in Ontario on Market for C$5,999,999
9. Unique Bathtub.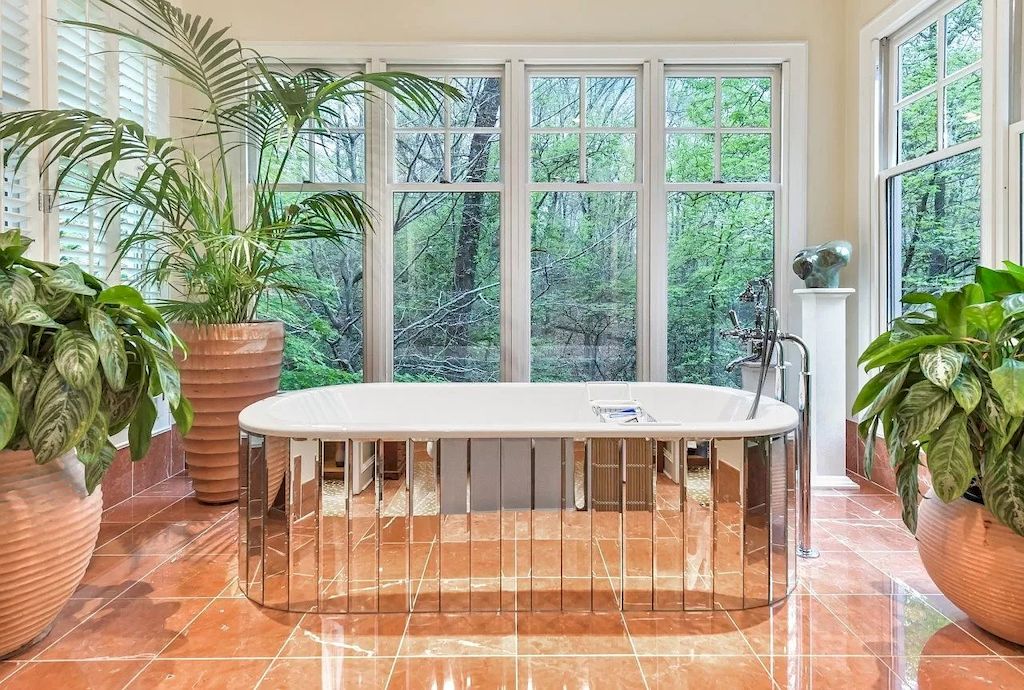 With textured glass doors and selected furniture made of glossy materials, the space is bright and airy. This $8,800,000 Private Retreat is an Extraordinary Treasure in Georgia
More Ideas for Bedroom:
10. Industrial Bathroom Style.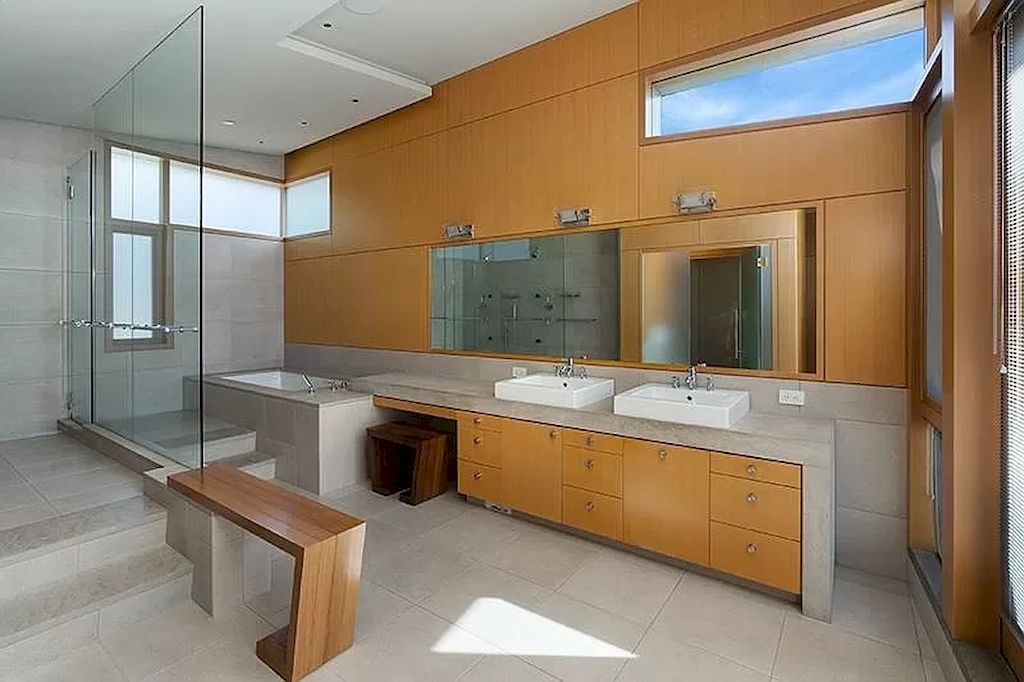 This designer chose minimalist furniture to save space and keep the space neat and tidy, following the trend of minimalist furniture. Experience the Energizing Allure of the Ocean at This C$26,800,000 World Class Luxury Estate in West Vancouver
11. Asian Style.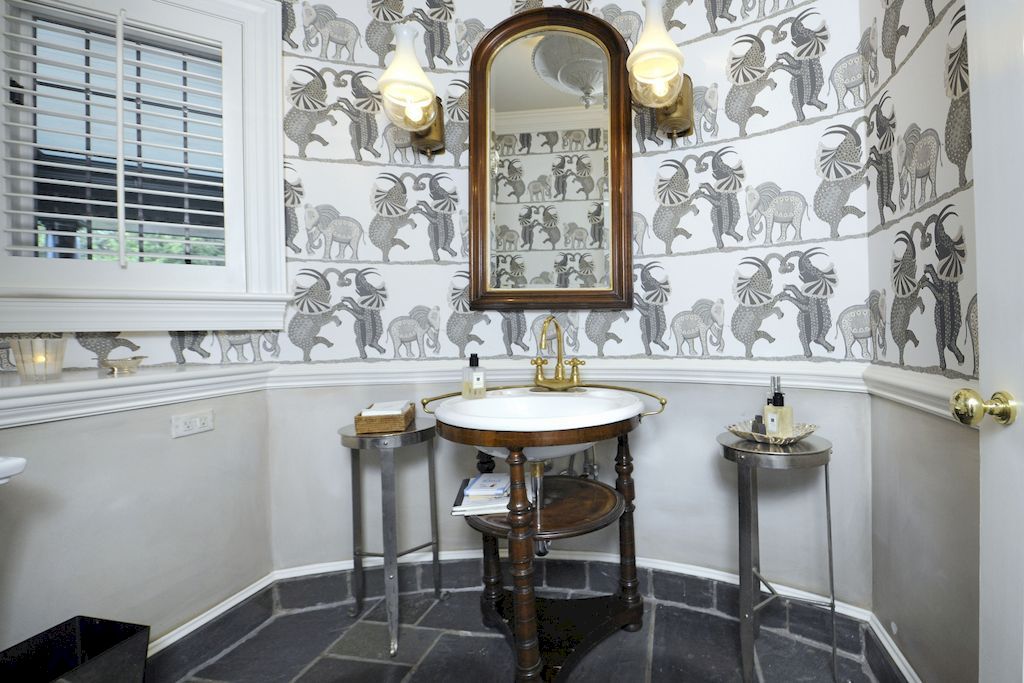 This bathroom style is a mix of Asian and Eastern European styles. As you can see, the wallpaper images are Asian in style, and the washbasin and shelves are very modern, keeping up with Eastern Europe's latest trends. Magnificent Mid Country Compound Rebuilt and Expanded to Perfection in Connecticut Priced at $19,000,000
12. A Warm Environment.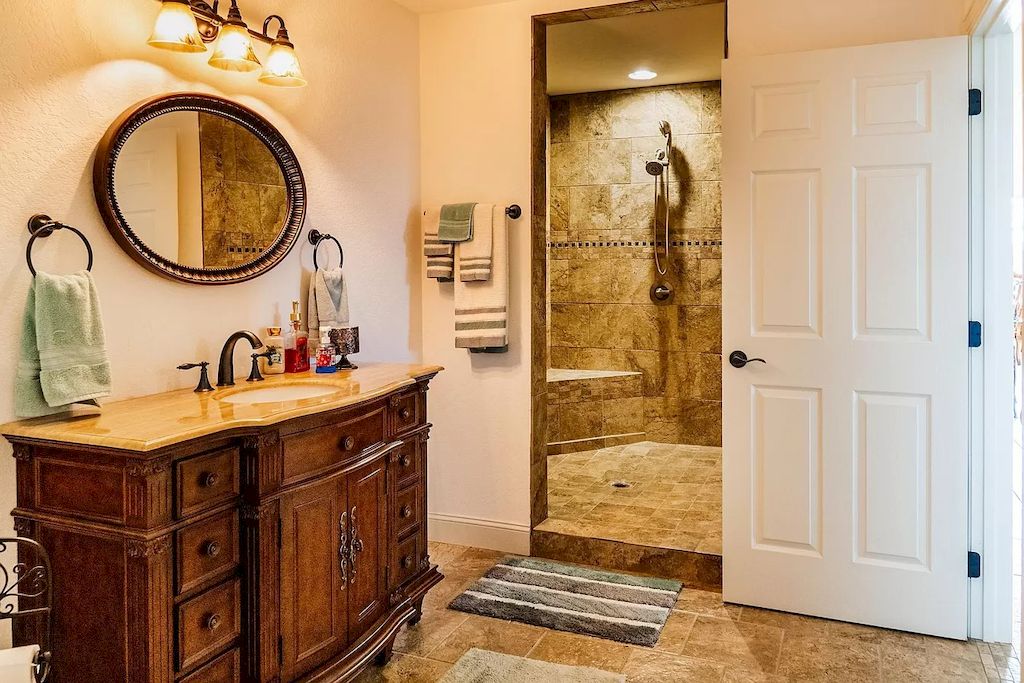 Because the space was limited, the designer chose boldly colored wooden furniture and yellow lighting. As a result, a welcoming and lovely environment has been created. Enjoy Incredible Views, Peacefulness Inspiration in Tennessee from this $3,200,000 Private Mountaintop Oasis
13. Various Shapes.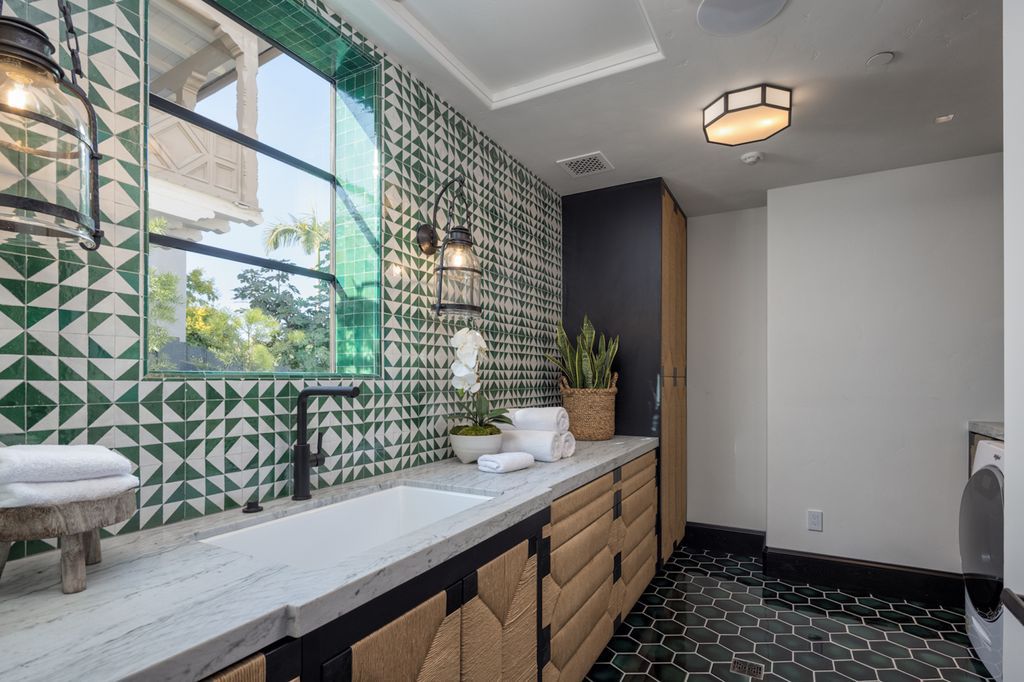 For example, a fun space can be created by a variety of shape combinations. Meticulously Crafted Los Angeles Spanish Mansion in Prime Little Holmby for Sale at $18,995,000
14. Victorian Bathroom Style.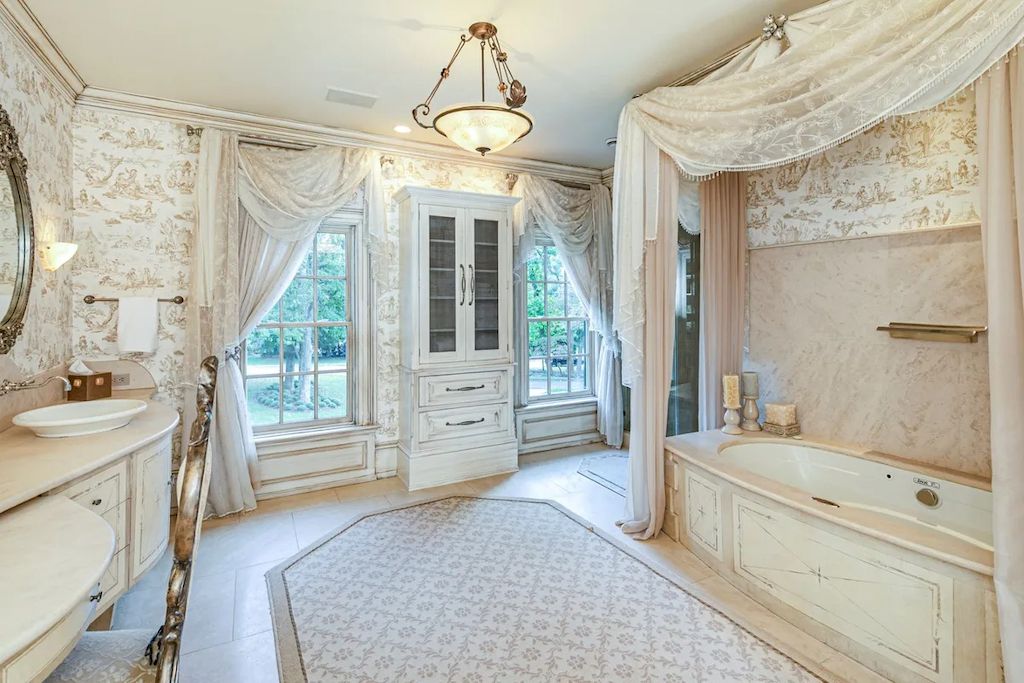 The white curtains against the cream paint background create a romantic space reminiscent of fairy tales. This $8,500,000 New Jersey Elegant Stone Manor Exudes Poetic Beauty with Timeless Design Elements
15. Bathroom Design In Eastern Europe.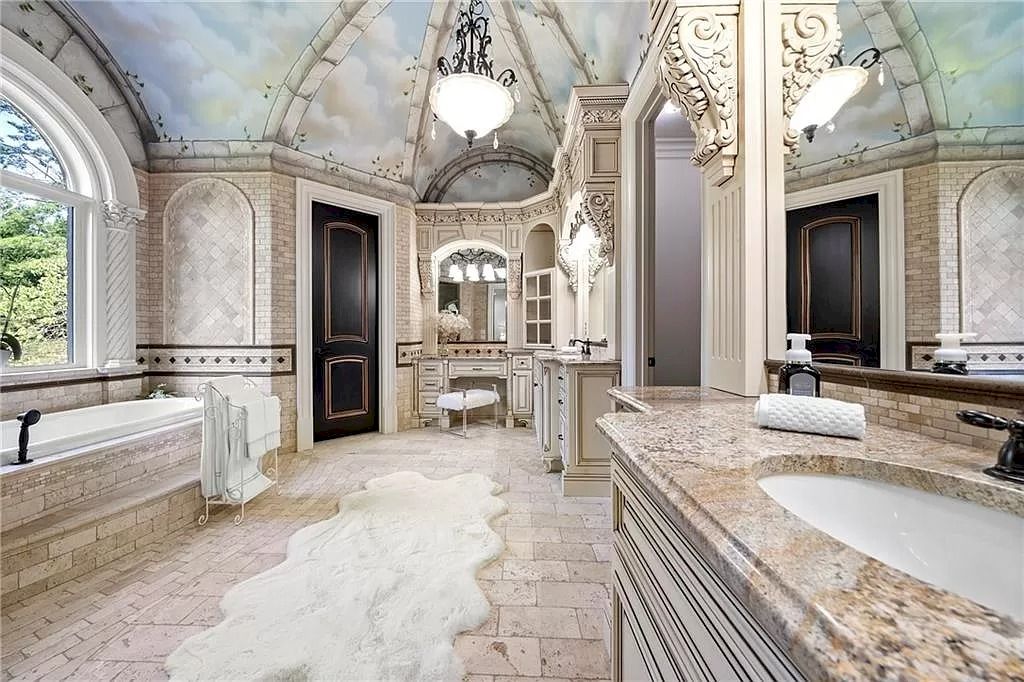 Is typical Eastern European building architecture, such as the dome or sculpture on the pillars. As a result of this design, the space becomes more spacious. Georgia Exceptionally Designed Estate Inspired by European Castles Listed for $4,489,900
---
Thousand of high quality images of Bathroom and more you can see at Bathroom Gallery.