Date of Publishing:

Unique Bedroom Wall Design Variations
Do you want to personalize your bedroom? Bedroom wall design is responsible for much of architecture's success. Accent walls are your focal point. Whether you use plywood pieces, fun wallpaper textures, or modern marbles, the overall design must be consistent. Check out the bedroom wall designs below to create your ideal space.
1. Stunning Wallpaper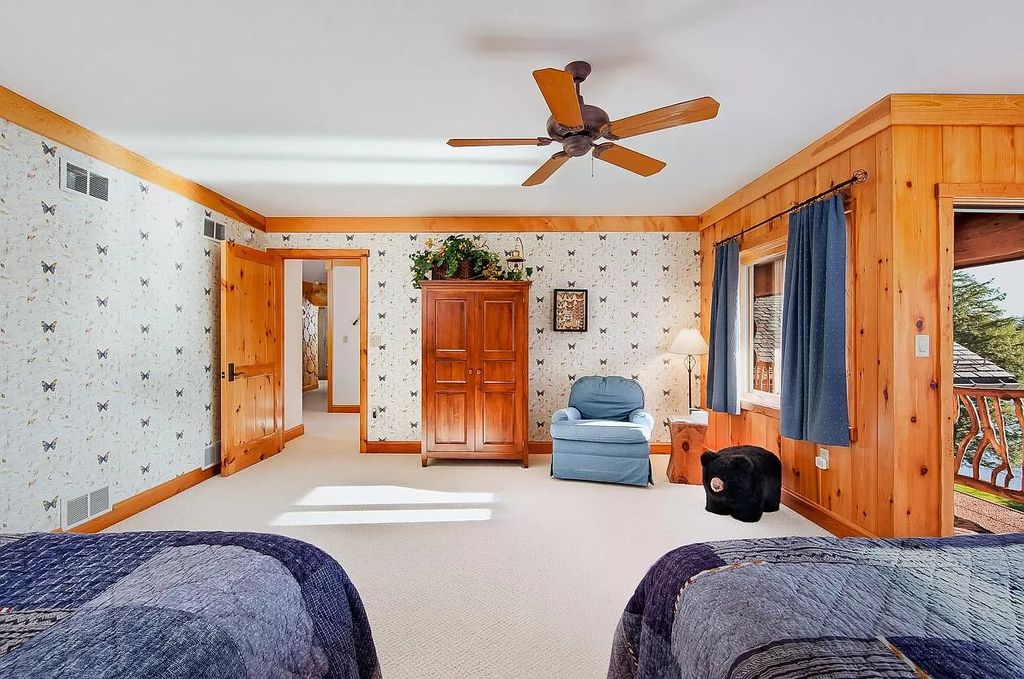 Wallpaper with various textures can be used to transform the bedroom. Young people adore this fashion trend. In places with high humidity, however, this alternative will be a little more challenging because wallpapered portions are more likely to peel. Stunning Retreat of Unparalleled Design and Quality of Craftsmanship in Watersmeet Listed at $8.5M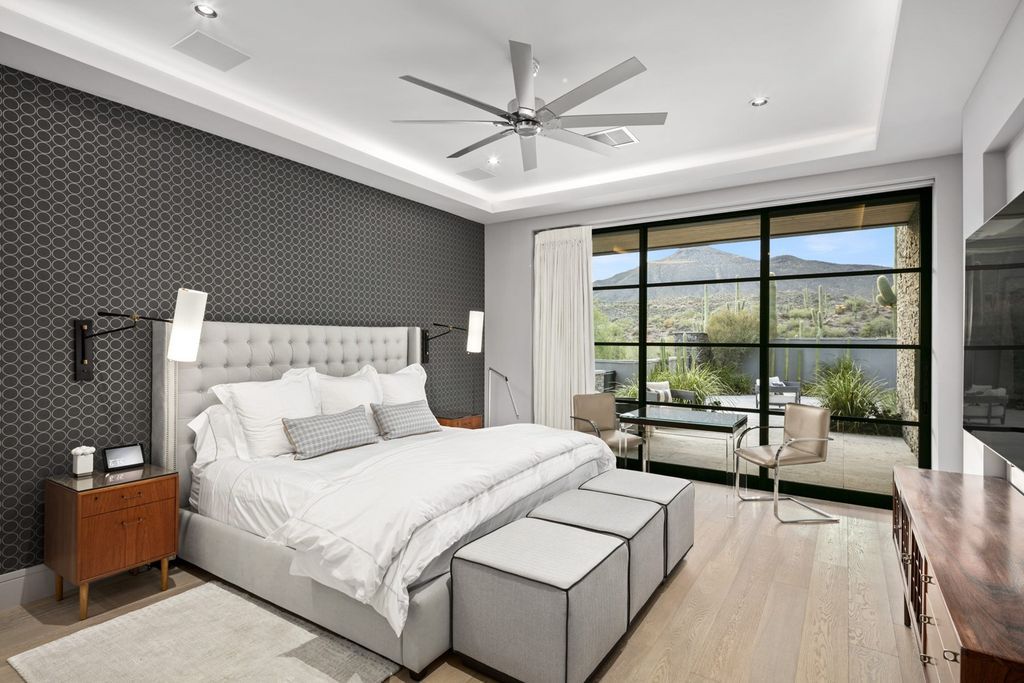 The entire room's walls or just one specific wall might be covered in wallpaper. For the headboard area, wallpaper is typically used to make the room appear deeper. A Simply Stunning Contemporary Home in Scottsdale with Striking Mountain Views for Sale at $7.25 Million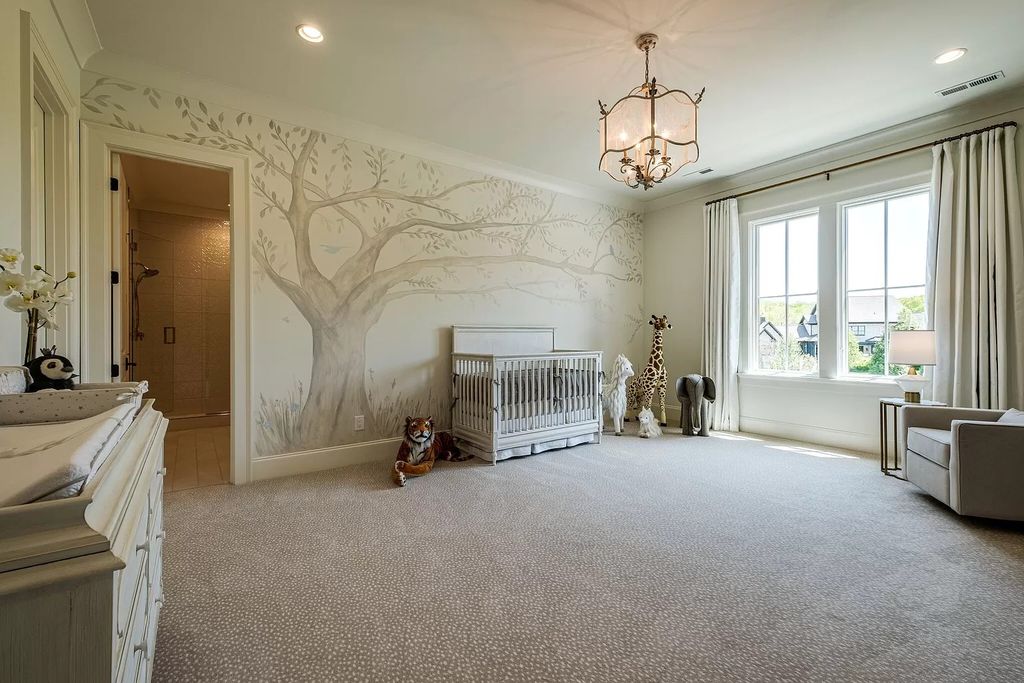 Making the children's room into a fairy tale setting is one of the original concepts for bedroom wall decor. Use wallpaper if painting the walls may be challenging if you want precise illustrations. This $5.935M Spectacular Waterfront Home Commands Breathtaking Lake and Sunset Views in College Grove
2. Inviting Bedroom With Wooden Walls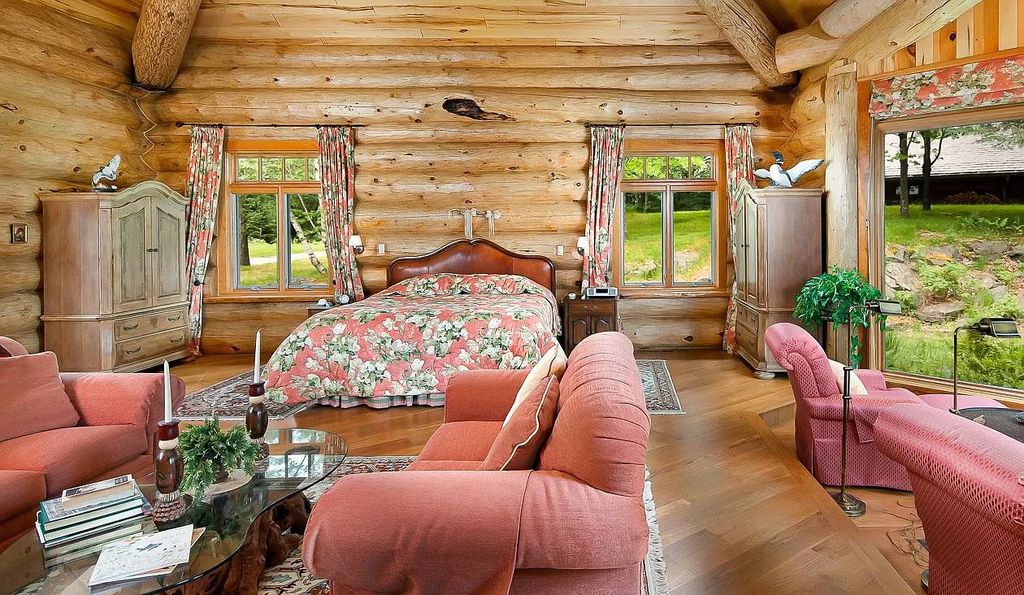 Can you picture yourself snoozing in this bedroom? With hardwood interiors and traditional furniture, everything looks like it belongs in a fairy tale. Stunning Retreat of Unparalleled Design and Quality of Craftsmanship in Watersmeet Listed at $8.5M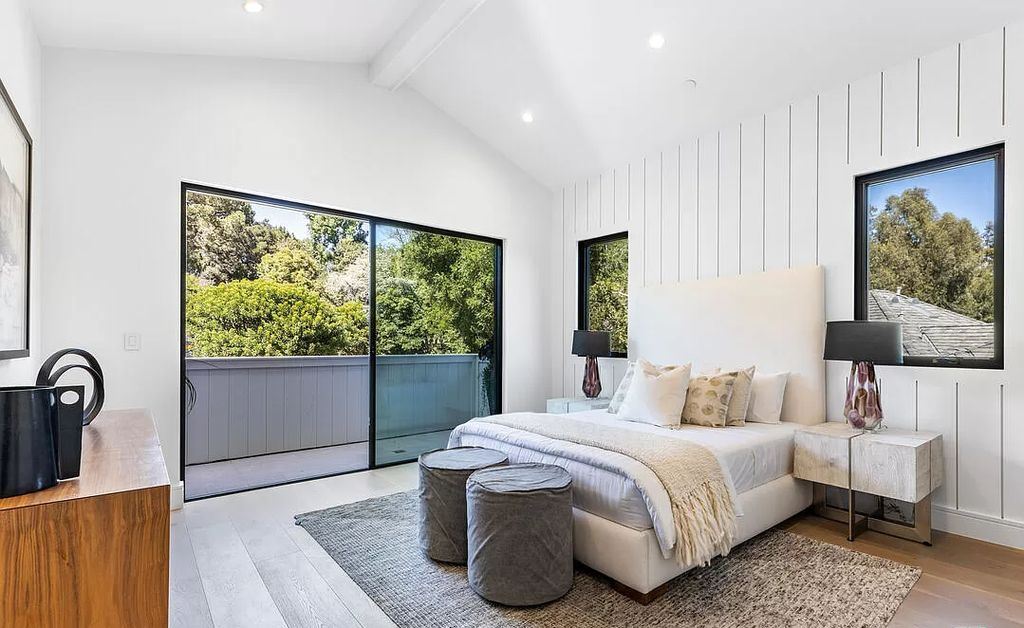 Wood paneled walls always evoke a sense of closeness to nature, assisting you in creating a tranquil and peaceful bedroom environment. A white bedroom also gives the impression of having numerous doors, which lets more light into this tranquil area. This $29,995,000 Brand New Home in Los Angeles provides A Sophisticated Balance of Luxury Living with A Rustic Natural Environment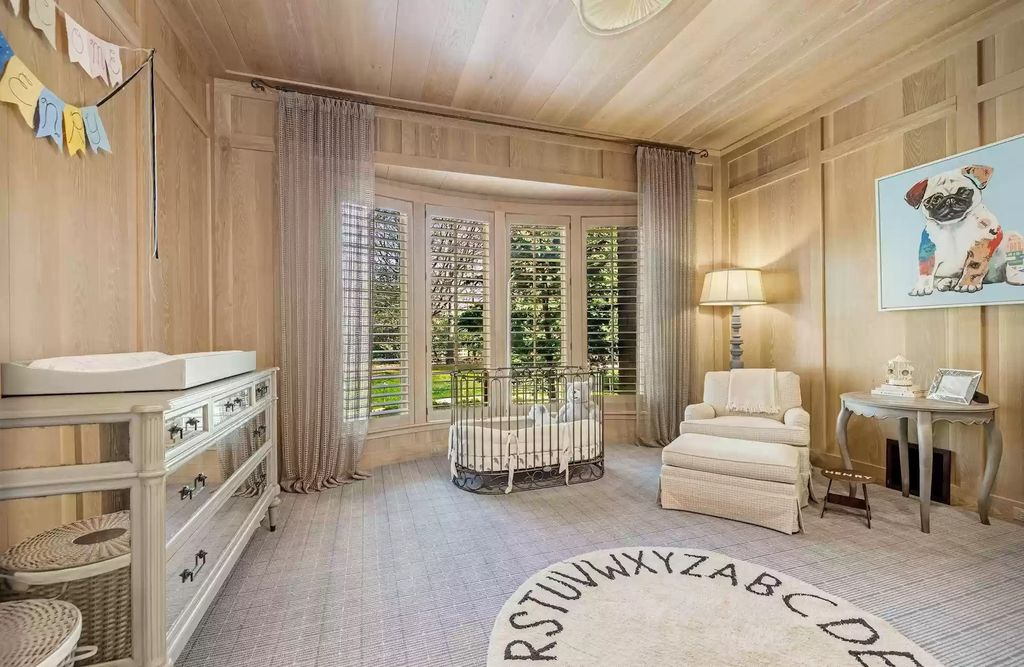 Children's bedrooms would benefit more from the installation of wooden bedroom wall designs. With this layout, the lighting will be balanced throughout the rooms, keeping it exactly right for your baby's slumber. This $8,500,000 Remarkable Estate Offers Privacy, and Resort-style Amenities in Virginia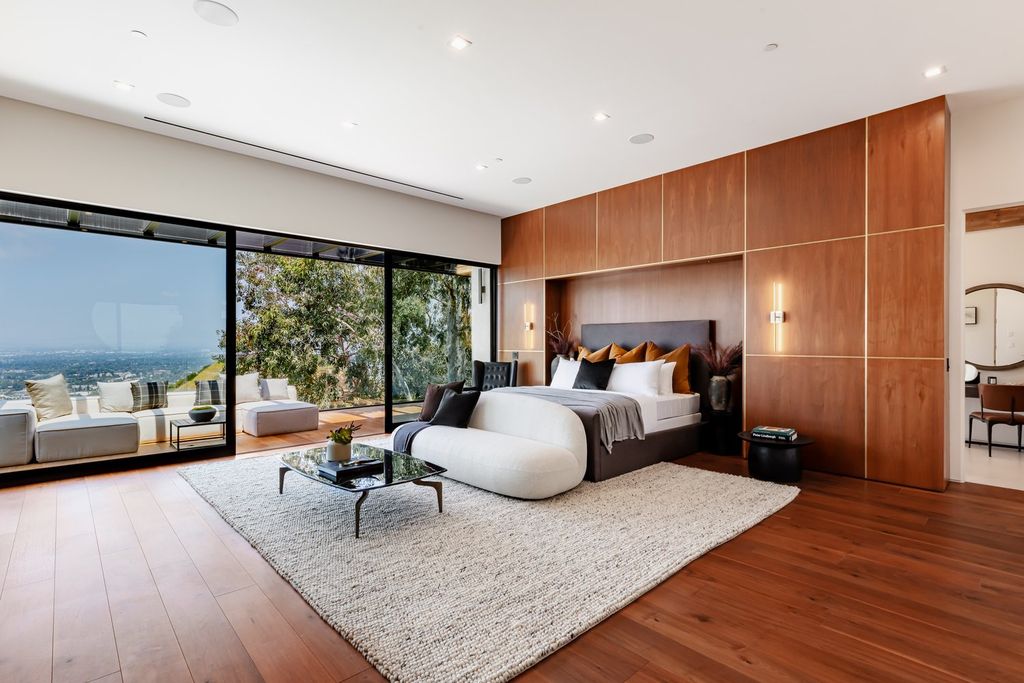 Wood paneled wall ideas are appropriate not only for country-style bedrooms, but also for young and modern bedrooms. You will have the room of your dreams if you choose the right wood material and paint color. This Brand New $17,500,000 Sprawling Home in Beverly Hills Inspired by Nature and Centered in Tranquility
3. Hang On The Bedroom Wall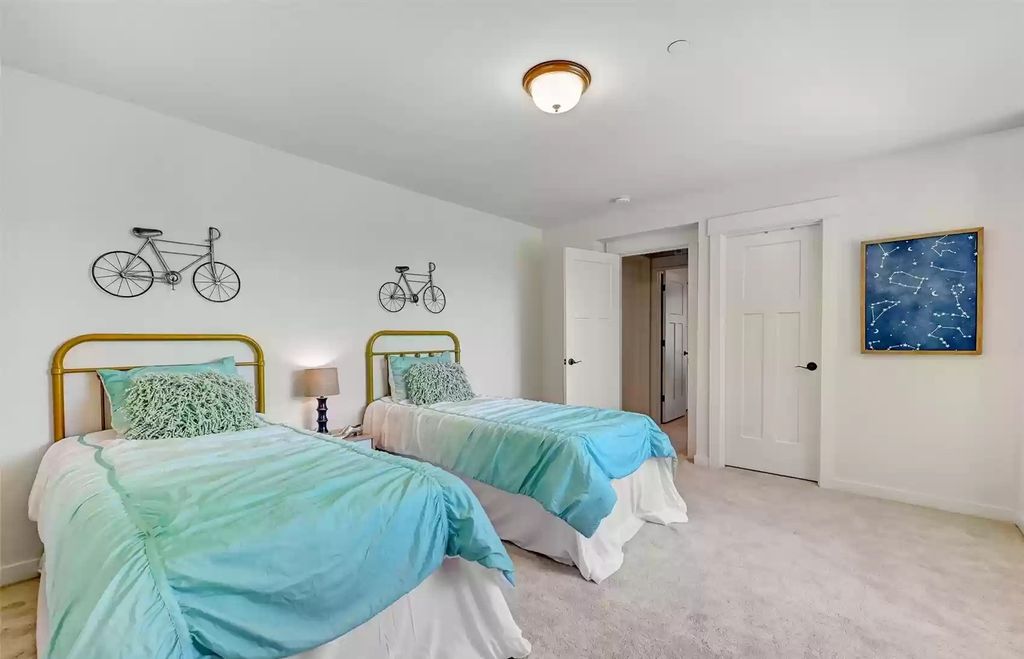 Your bedroom should have a display space installed. whether they are preferred automobile models or works of art. This will conserve space while bringing life to the space. This $2.5M Contemporary Home in Bothell Features Elegant Finishes Throughout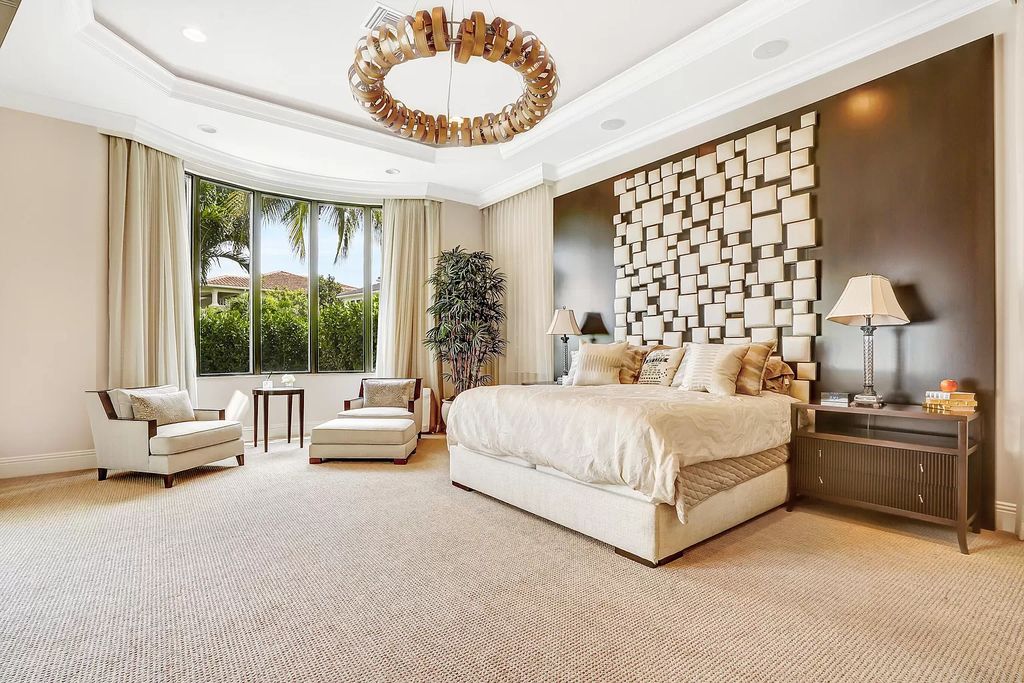 The soft sheets and curtains add warmth to the room, while the geometric wall serves as a headboard. This $6,975,000 Exceptional Home in Boca Raton has Ultimate Amenities for Relaxation and Entertainment
4. Flexible With Bedroom Wall Paint Colors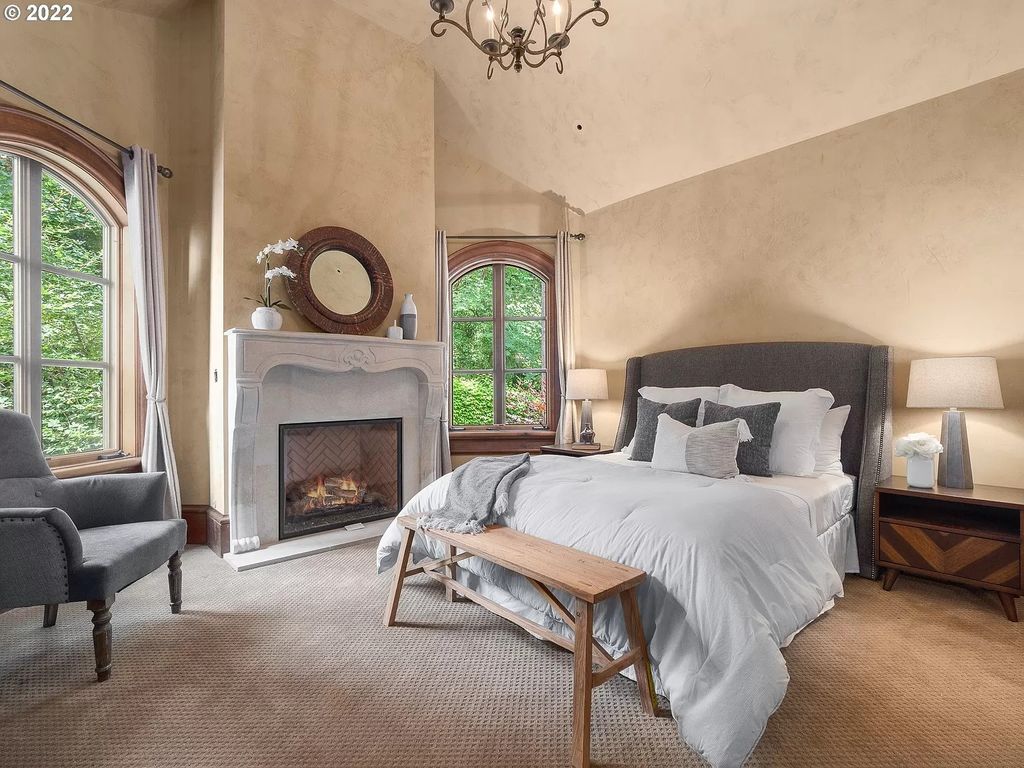 Bedroom wall design is a major indicator of bedroom style. Ocher is a popular choice for rooms that have seen the passage of time and are close to nature. The "patchy" marks on the wall represent the art of style leadership. Enjoy Awe-inspiring Custom Living in This $11,500,000 Phenomenal Lakefront Estate in Lake Oswego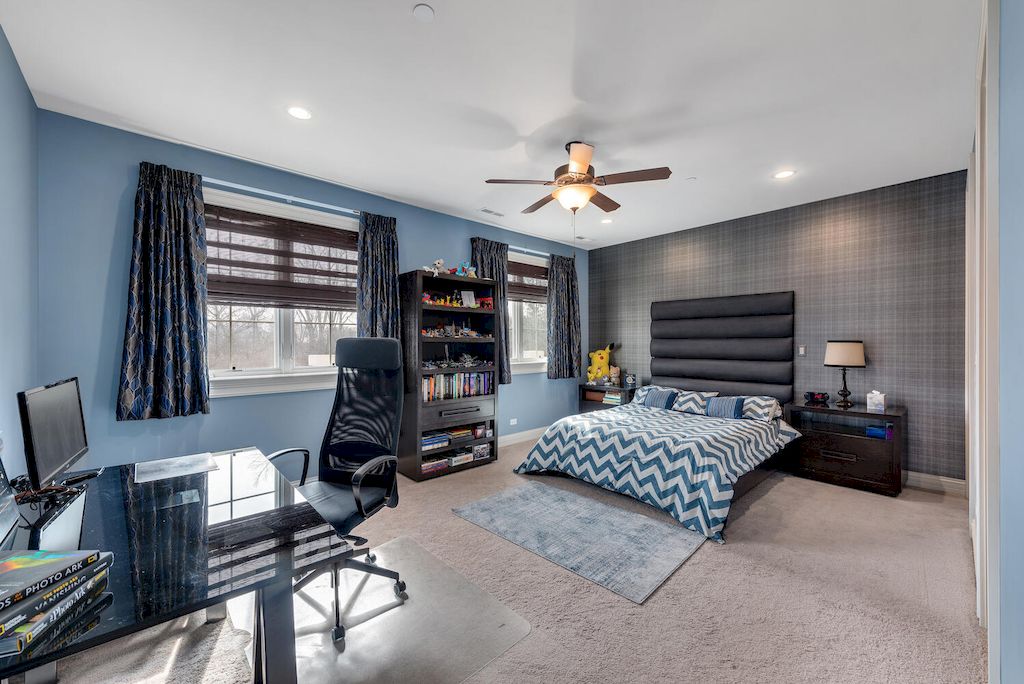 You can use this unique bedroom design instead of a uniform wall paint color. The wall at the head of the bed serves as a strong backdrop for other spaces, adding depth to the room. This $3,375,000 Exceptional Residence in Illinois Features Perfect Interior and Construction Quality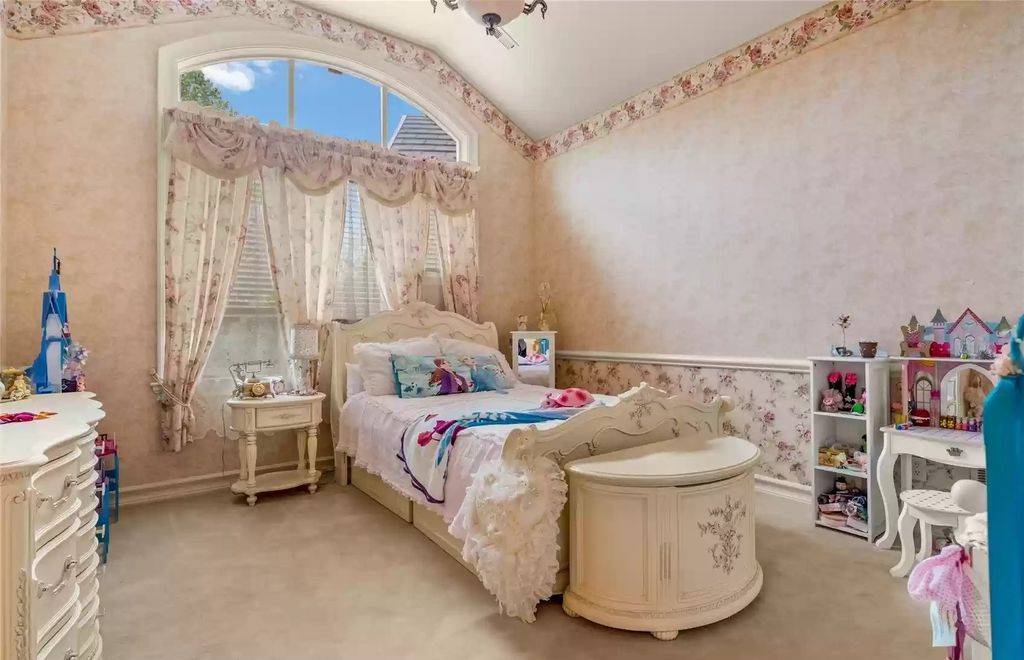 With a unique wall layout, you can transform your bedroom into a magnificent garden or a lavish palace. You won't want to leave your room with soft curtains and lovely decor. Chic Entertainer's Dream Home in Woodinville with Magnificent Outdoor Living Areas Lists for $4,390,000
5. Open Space With Various Types Of Doors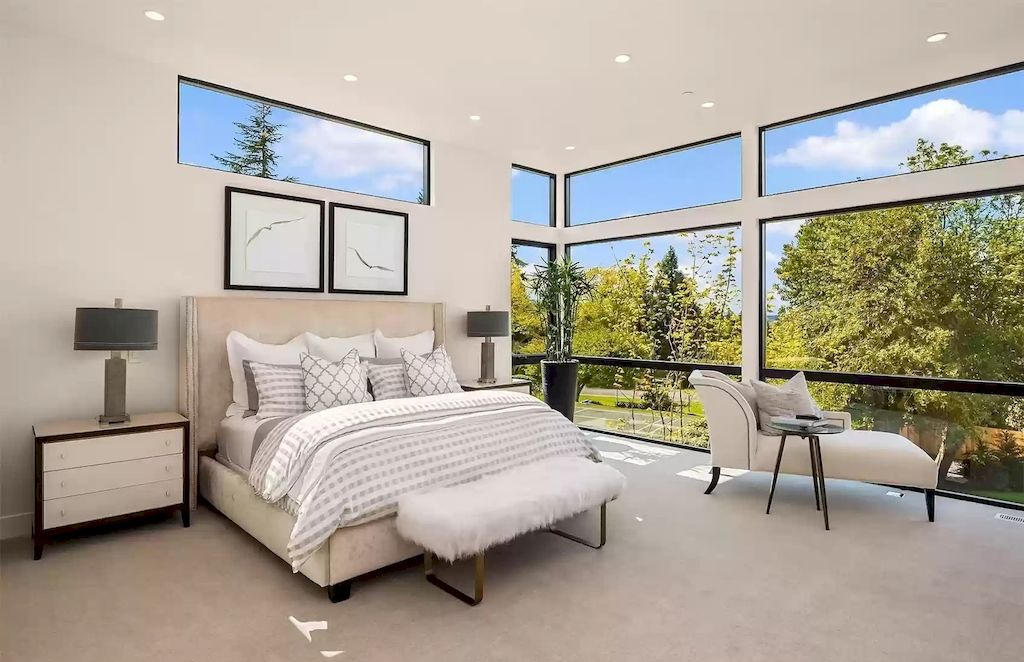 If you like light and nature, you can't ignore the idea of glass doors. Glass doors installed throughout the walls will provide an excellent source of natural light. This $9,280,000 Gem Exhibits Unparalleled Architecture and Exquisite Minimalism in Washington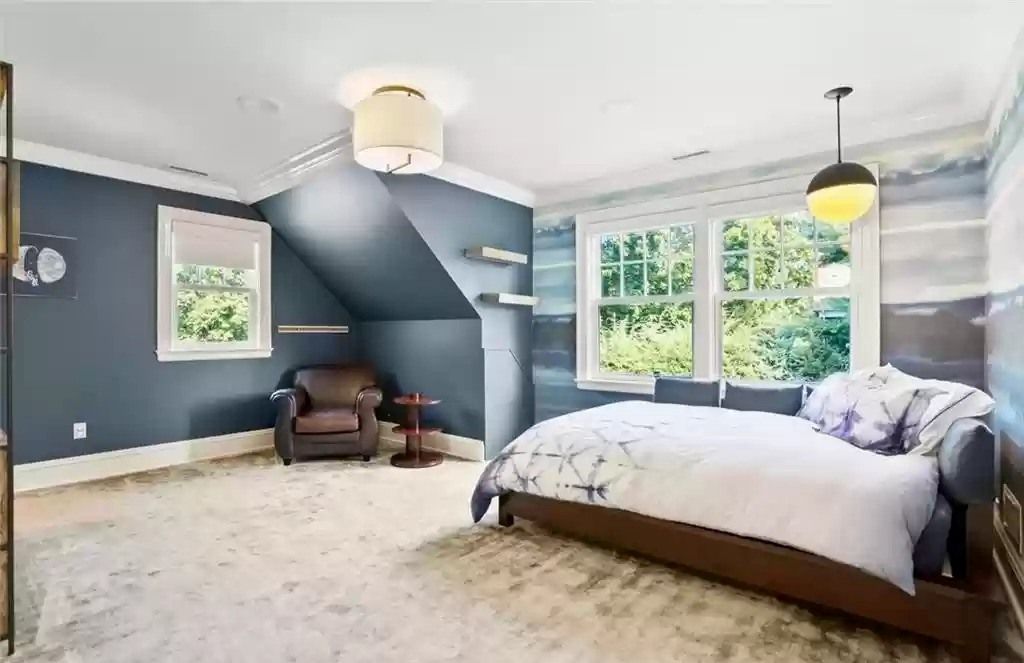 A single sofa and a drink table can also be used to create a private area by the window. This $6,247,000 Majestic Colonial Home Oozes Bygone Charm and Today Comfort in Connecticut
6. Organize Your Shelves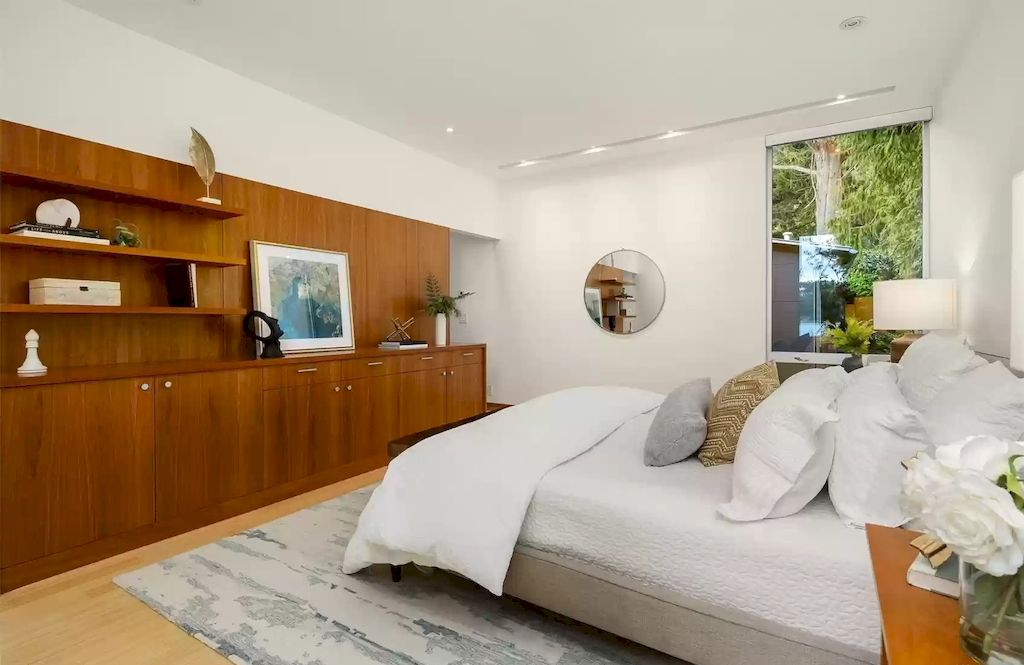 The useful shelves cannot be overlooked in the bedroom wall design. A place to not only keep things tidy, but also to express one's creativity. This $3,880,000 Thoughtfully Designed and Charming Estate in Washington Embraces Beautiful Water View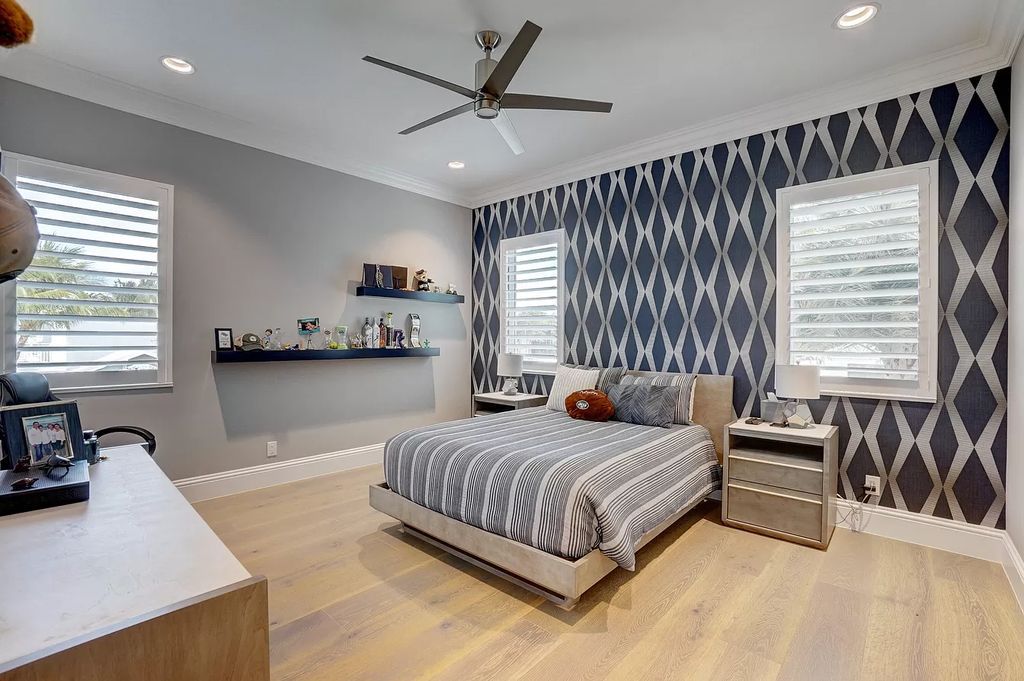 The brackets can be mounted on any wall without impeding movement or taking up valuable floor space. Spacious Transitional Home in Boca Raton with Large Entertainment Spaces for Sale at $4,600,000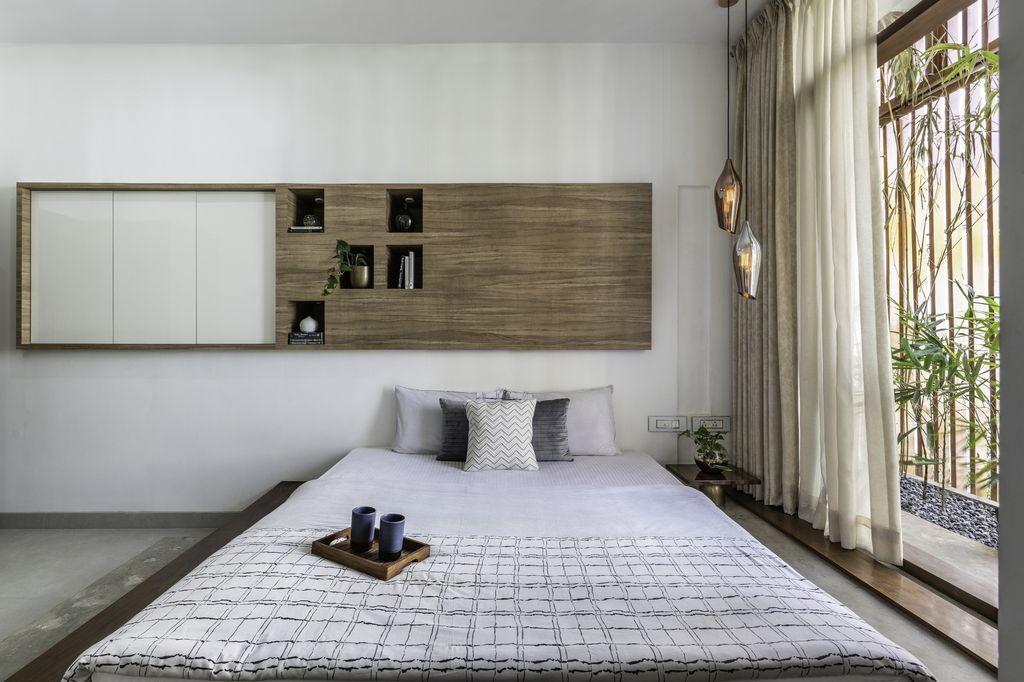 Alternatively, great display cabinets, as seen in the bedroom design above. Le Tranquil House, Minimalism in a tropical setting by Studio WhiteScape
7. Sconce Lighting Adds Romance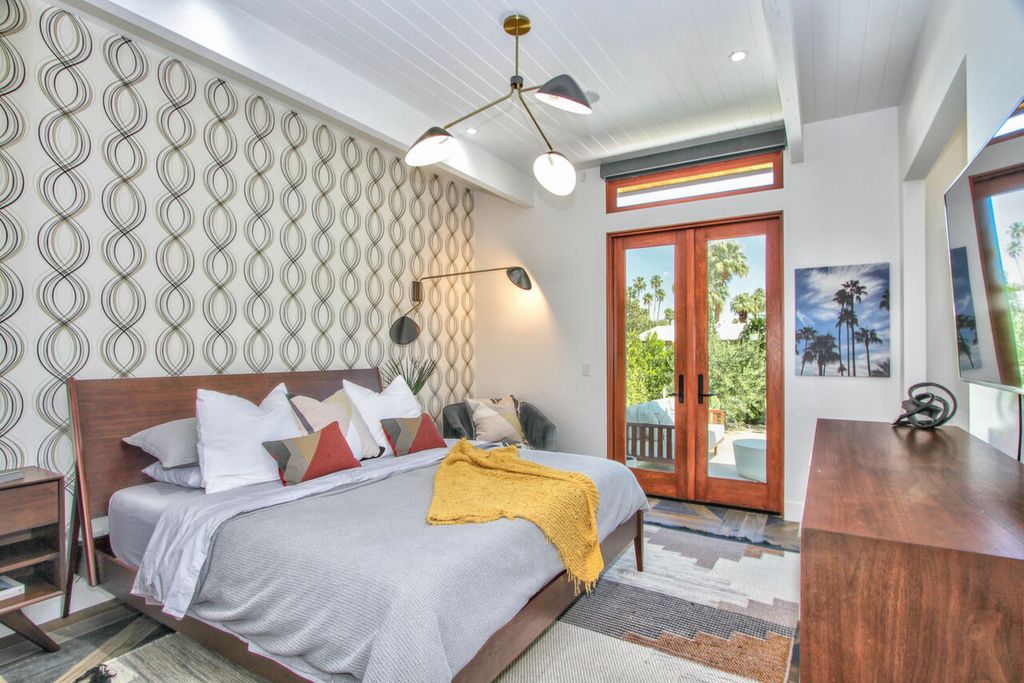 The lamp model shown above allows for more flexibility in adjusting the light direction. Perfect Mid Century Pool Home in Palm Springs with The Highest Level of Finish Aiming for $3,700,000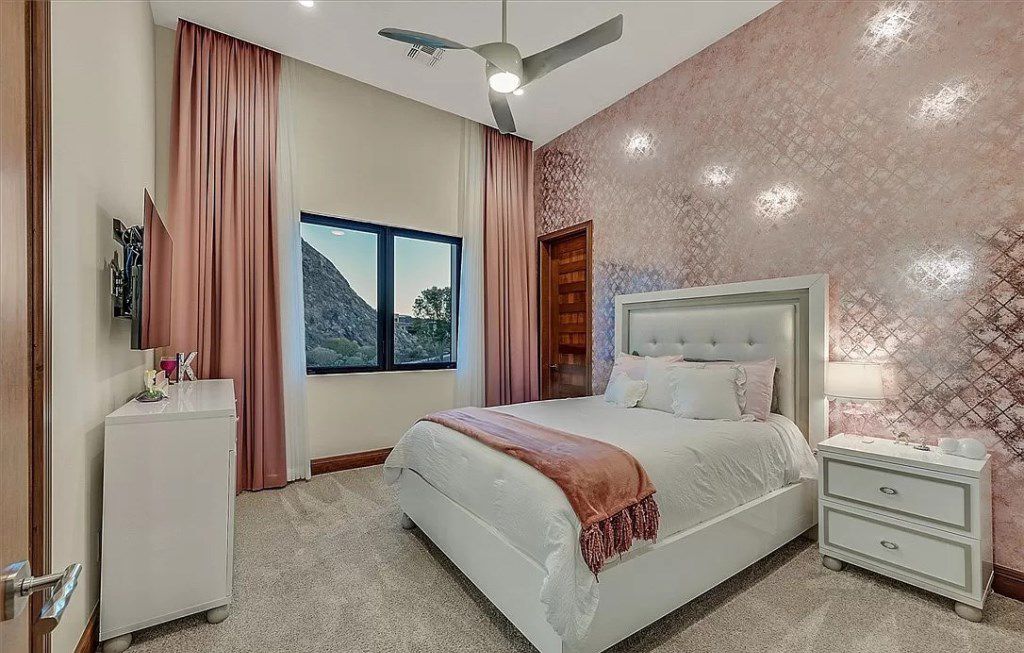 Fan lights can be used instead of wall lights. At the same time, glossy wallpaper can help to reflect light. Drop dead stunning single story Home in Nevada asks for $8,175,000 with unobstructed valley views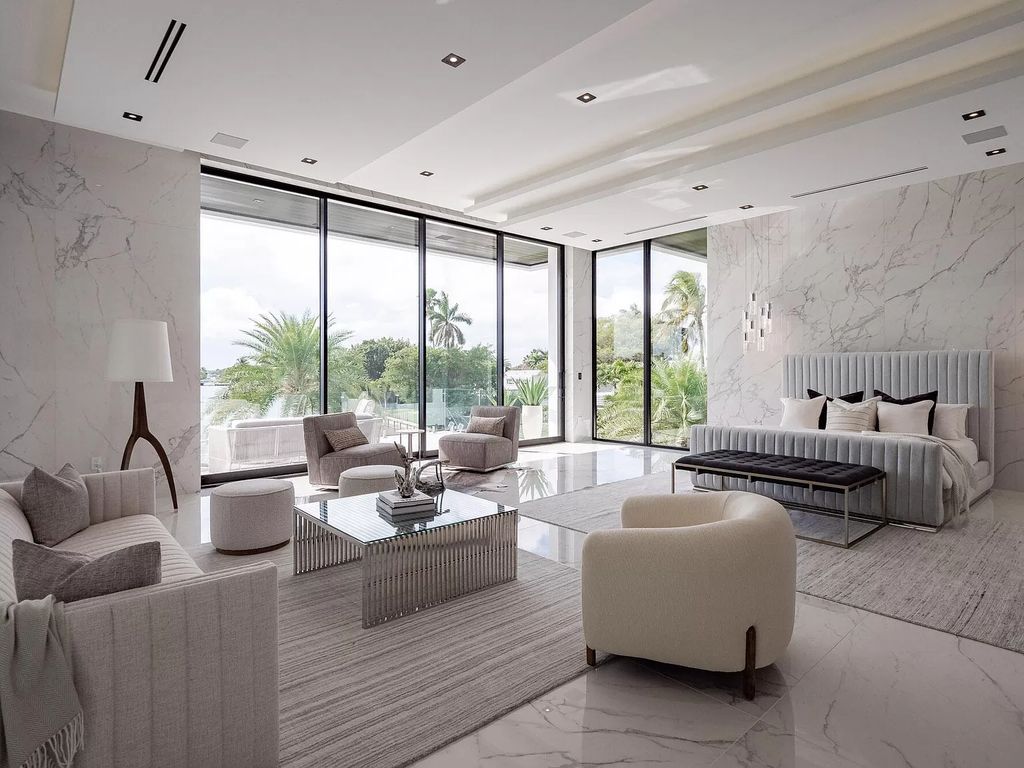 String lights create soft straight lines on this wall. When combined with the marble bedroom walls, this is a fantastic architectural work. Inside A Breathtaking Intracoastal Waterfront Mansion in Lake Worth Asking for $29,999,000
9. Bedroom 3D Walls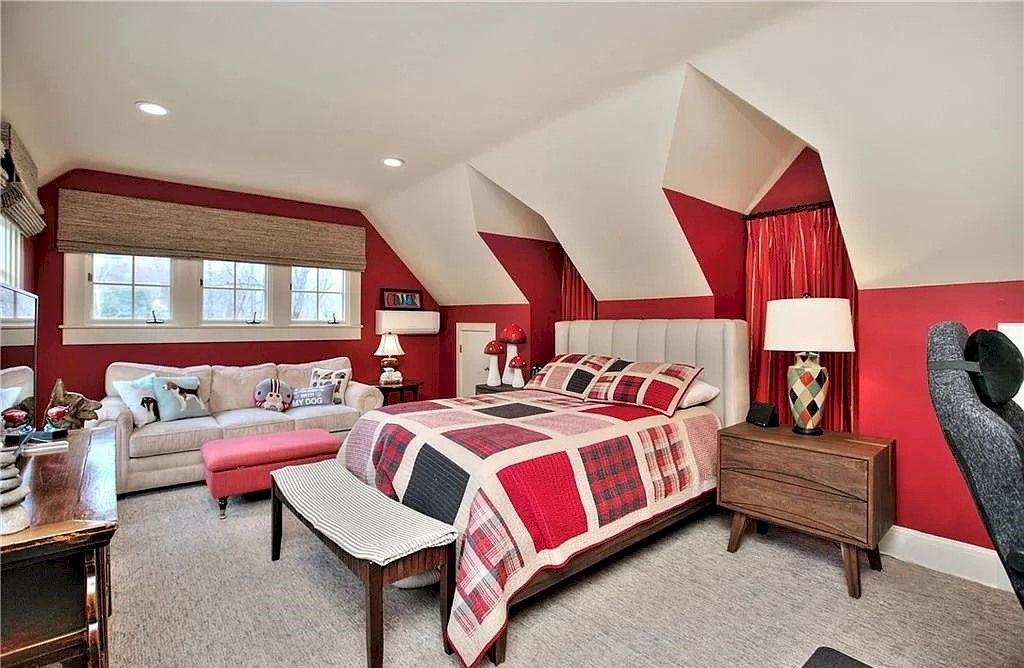 These accent walls and corner spaces are ideal for adding character to your bedroom. The monotony of the single bedroom is broken up by a red wall. This $2,995,000 Magnificent Home in Connecticut Embodies the Romantic Beauty of an English Country Manor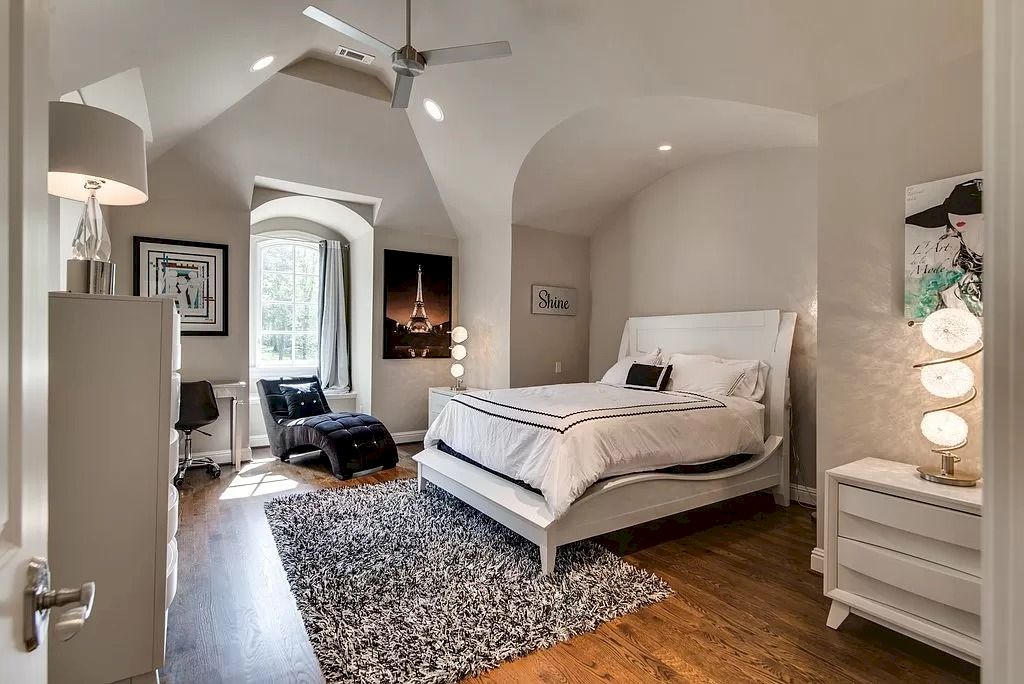 From the window corner to the sleeping corner, every corner of this bedroom design is designed as a separate corner. Each area will be a stunning private space. All, however, are inextricably linked. This $4,395,000 Wonderful Estate Opens the Doors of Incredible and Opulent Living Style in Tennessee
You can not only deviate from popular paint colors and materials, but you can also use lamps to create a mood in the room. Use artwork to enhance the look of your bedroom. Most importantly, keep your budget in check. So, you can learn more green bedroom ideas.
More Ideas For Bedroom:
---
Thousand of high quality images of Living room and more you can see at Livingroom Gallery.