Choosing the right furniture for a luxurious living room has never been easier, thanks to the wide range of models available. The homeowner is always concerned about balancing personal preferences with the overall design of the home. With these 25 unique interior design ideas, you'll have an excellent living room design and architecture. Thousands of other amazing home design ideas can be found at LUXURY PHOTO.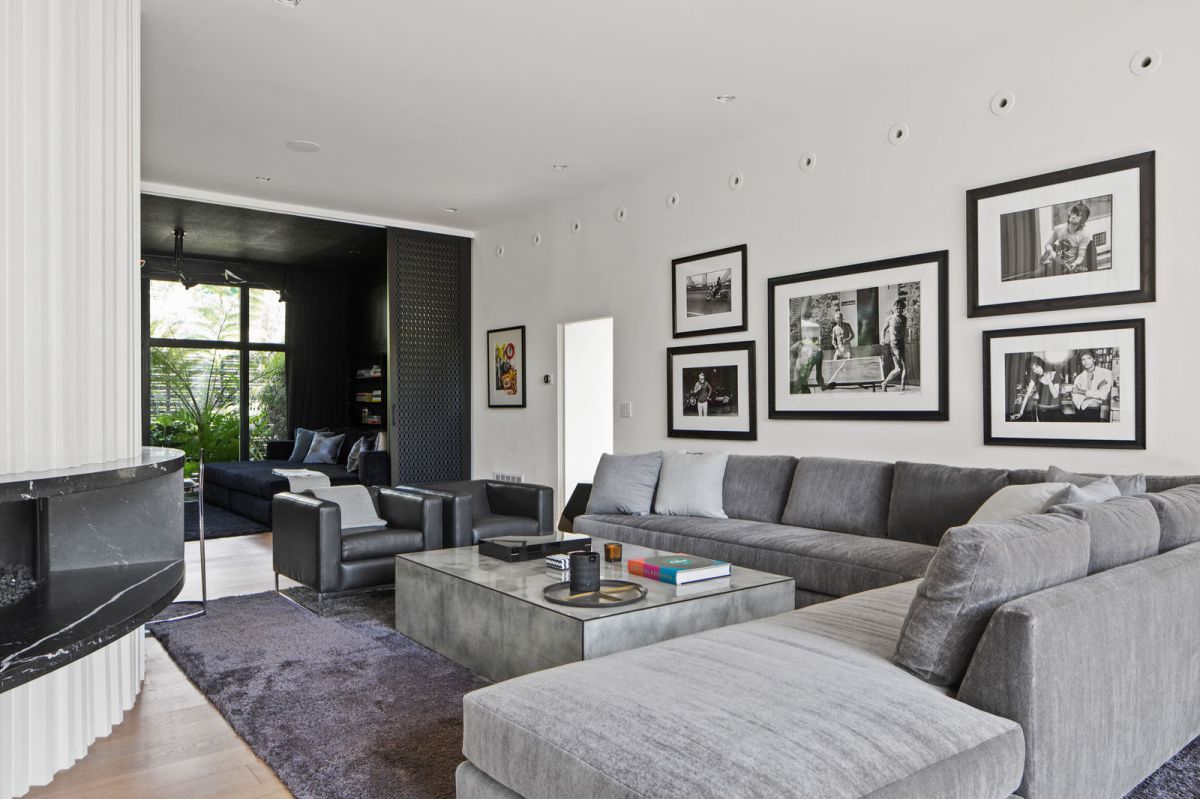 1 | Modern angular and cubic sofa sets are designed in a luxurious living room with black and white tones. Perfect Beverly Hills Mid Century Modern Home Asks for $16 Million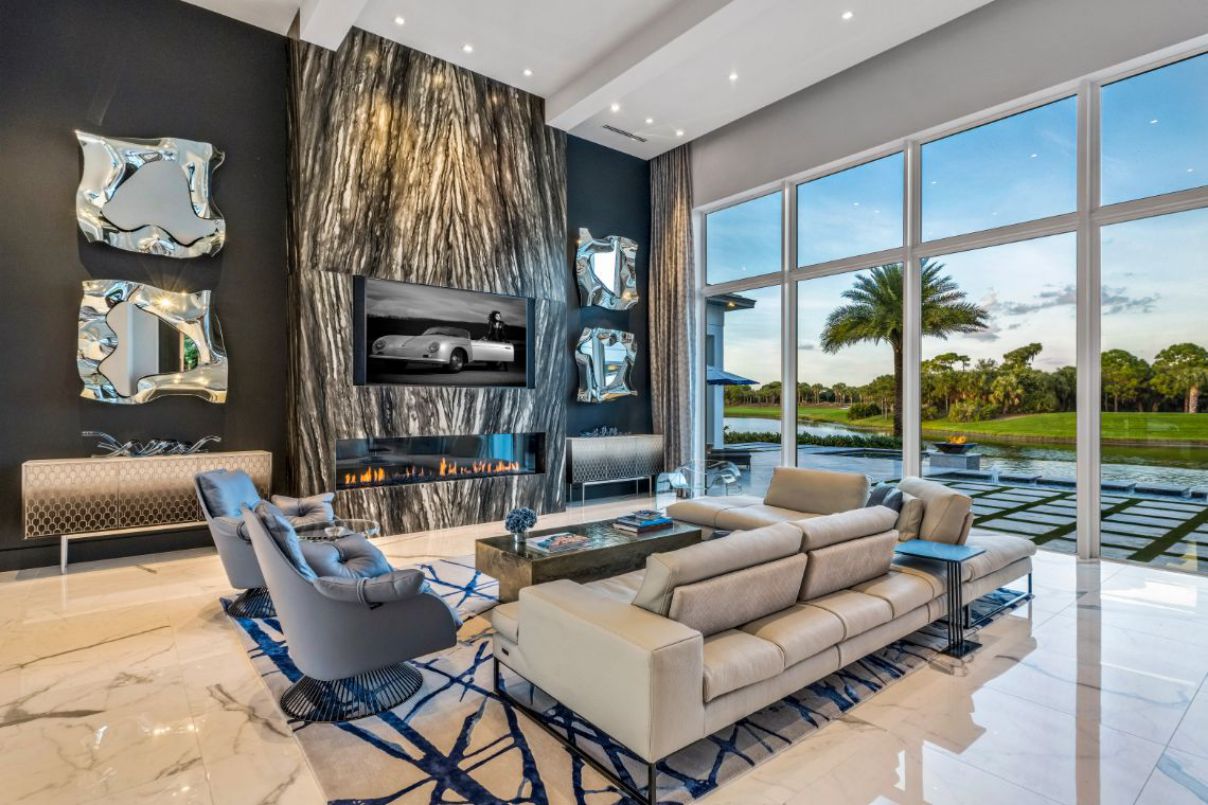 2 | The youth and convenience are reflected in the stylized mirror pieces and the ultra-thin wall-mounted TV. Florida Waterfront Golf Home built by Affinity Construction Group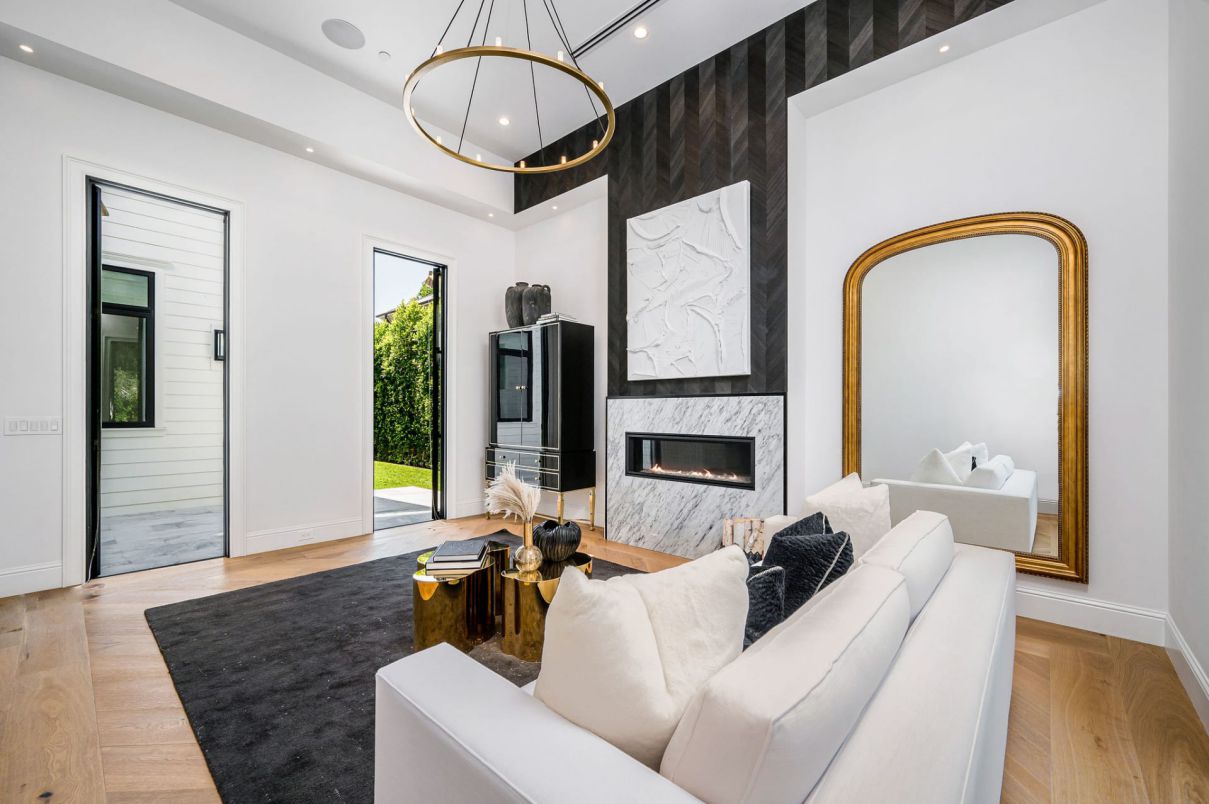 3 | Having a large mirror in the living room space is also a great interior design idea because it can make the room appear larger. $8.5 Million Modern Farmhouse in Encino Provides the Ultimate Luxury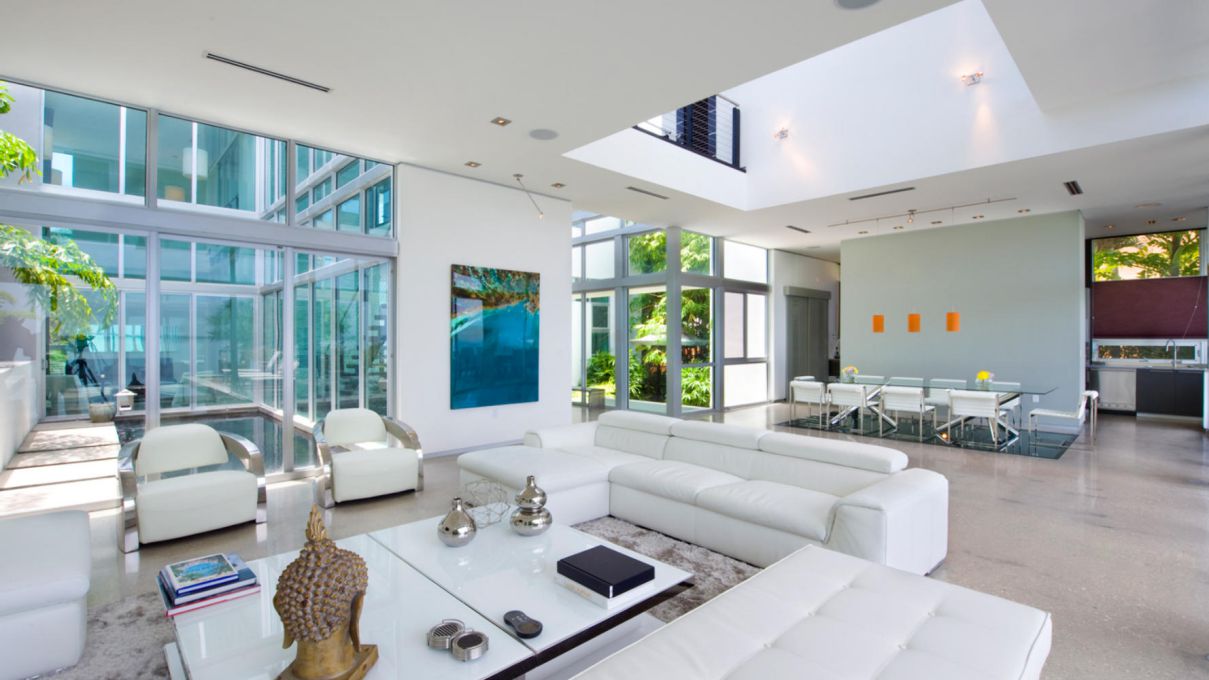 4 | The light from the glass door design enhances the open space in the living room, which is complemented by the metal furniture. Luxurious Modern Miami Beach House for Rent $50,000 per Month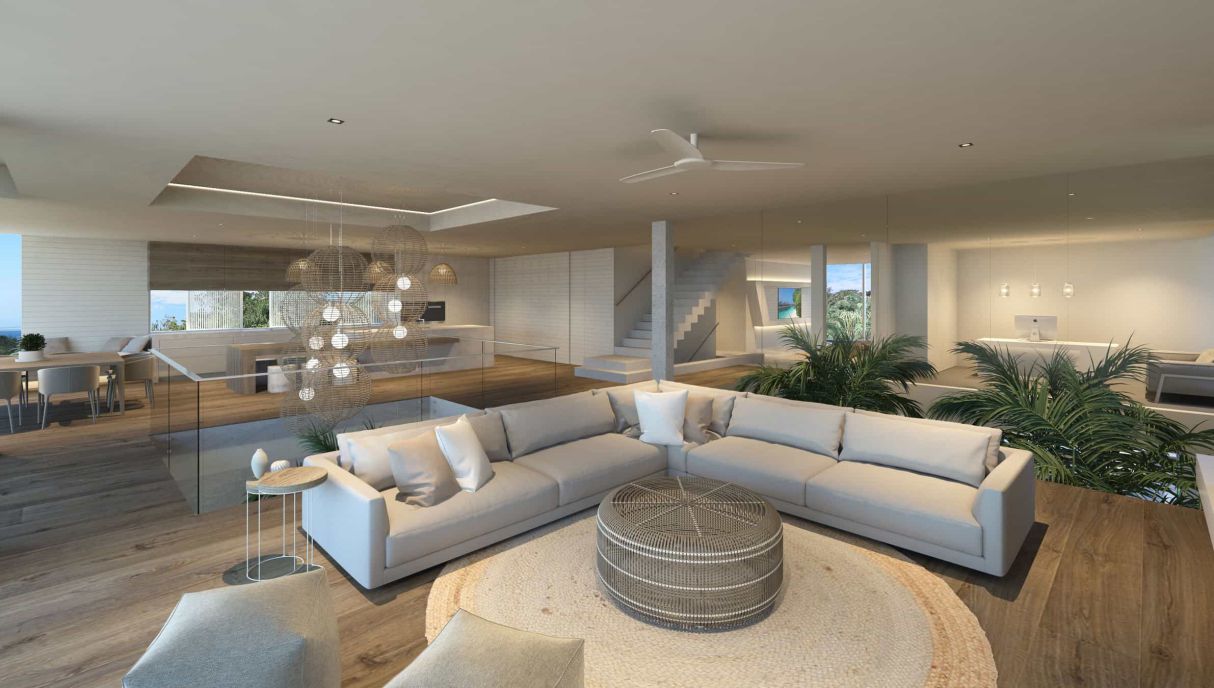 5 | Pendant lights are cleverly arranged in the interior design of the low-ceiling living room to create a cozy space. Architectural Concept of Coolum Beach House by Chris Clout Design
More Ideas for Kitchen: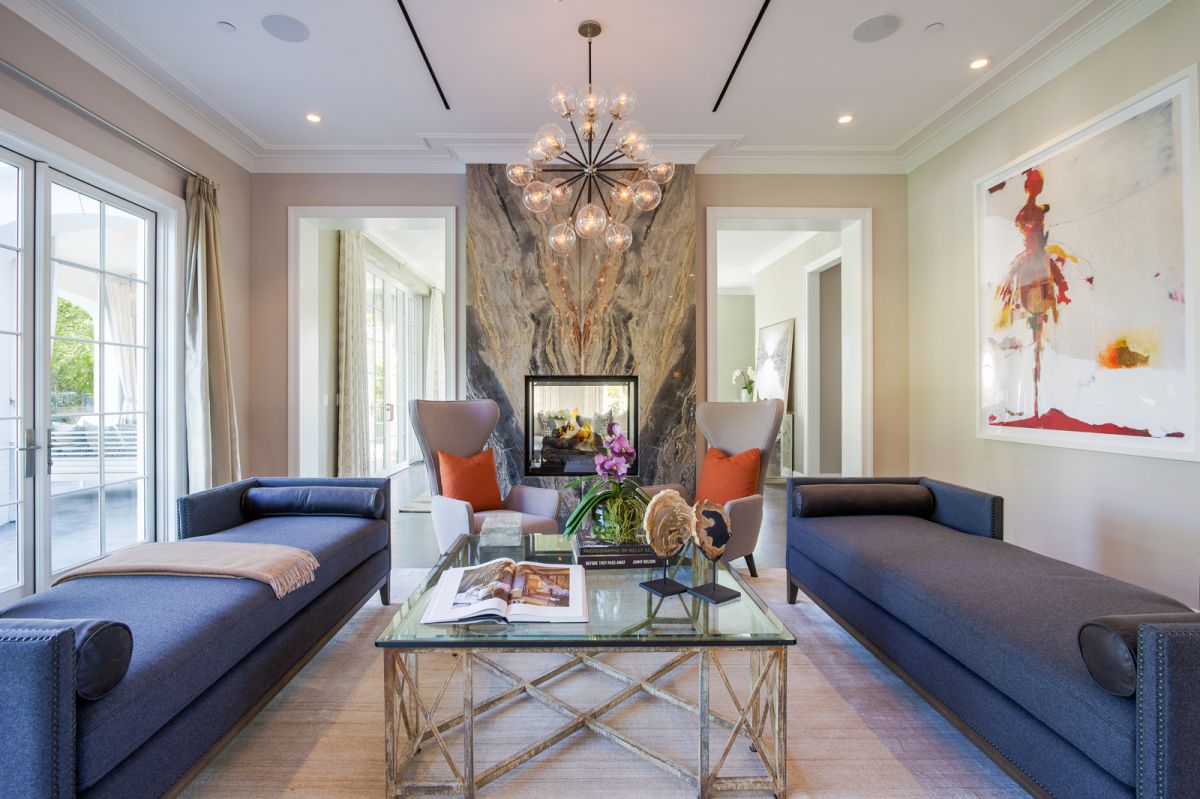 6 | A symmetrical architecture is represented in the living room by a modern sofa set without a backrest. $19.9 Million Brentwood Park Traditional Home in Los Angeles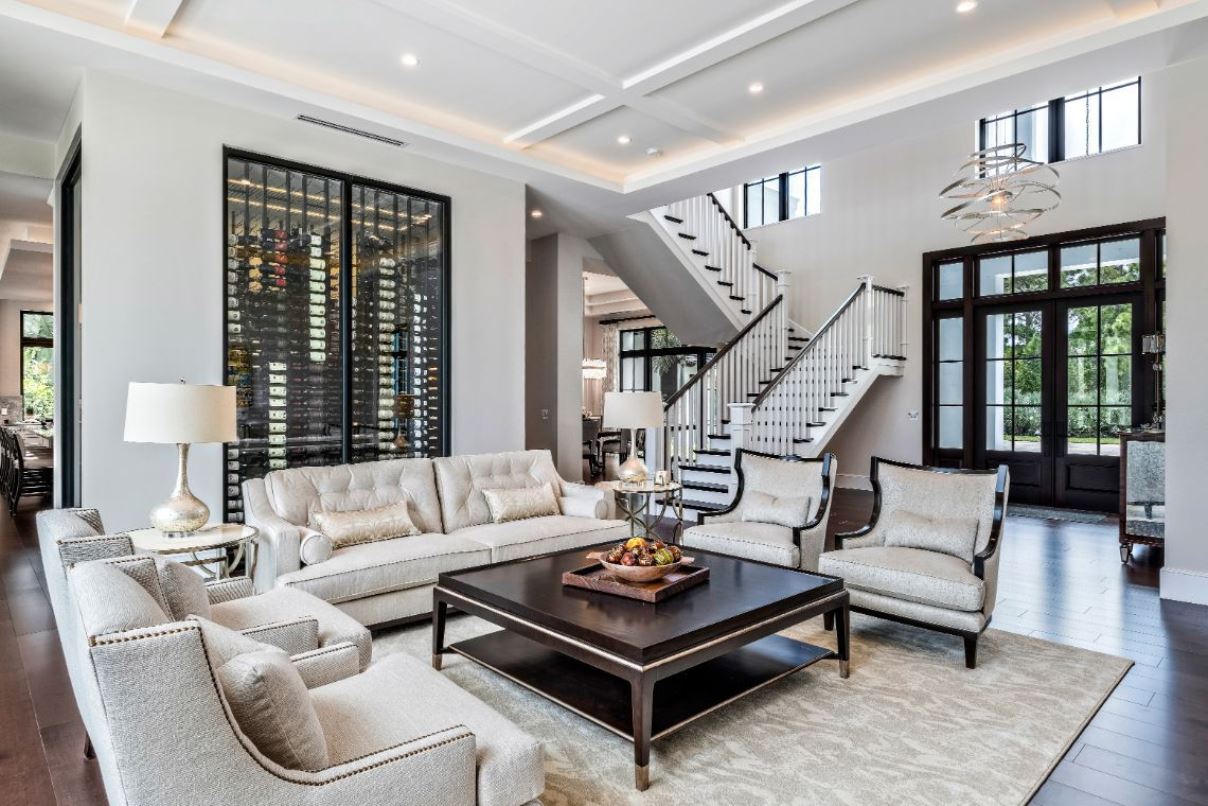 7 | From the Buffet Lamps to the Pendant Lamp and the Sofa Color, the interior is coordinated in color. Transitional Home in Tequesta Florida built by Affinity Construction Group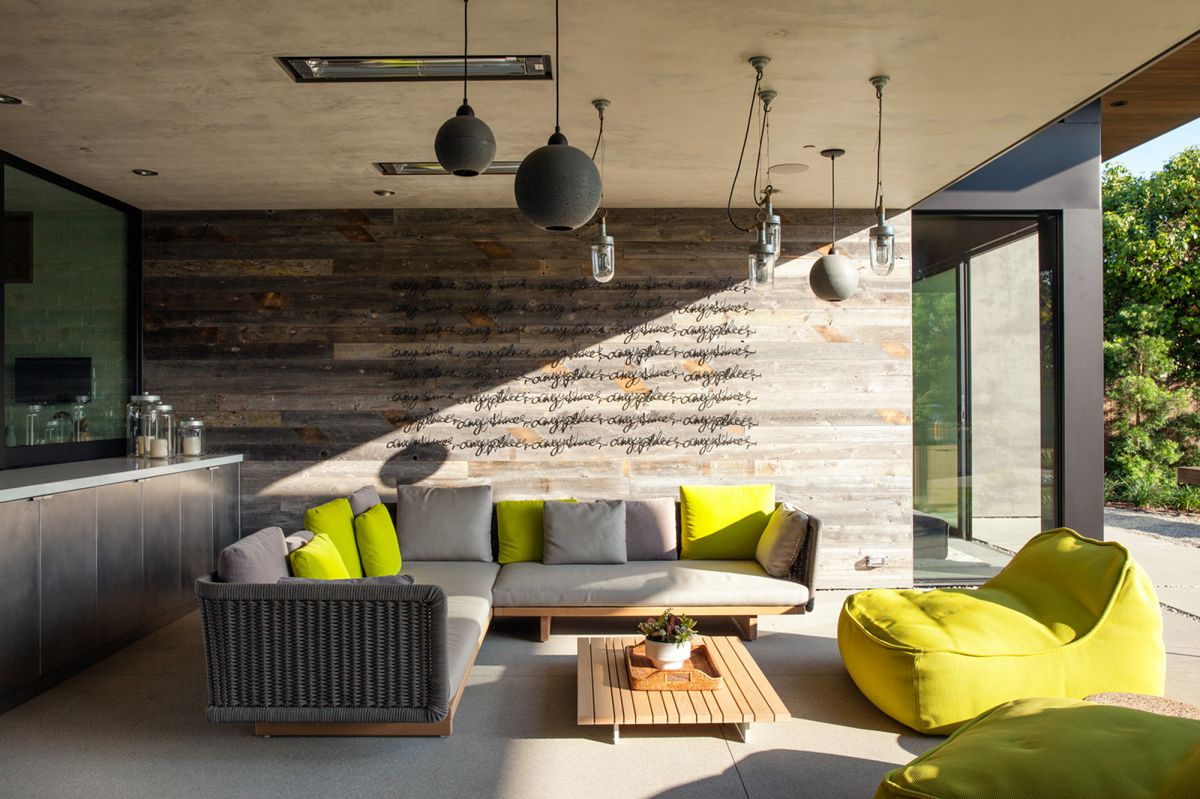 8 | The open space is bathed in natural light and adorned with golden pendant lights in a country style. Brentwood Residence in Los Angeles by Marmol Radziner Architecture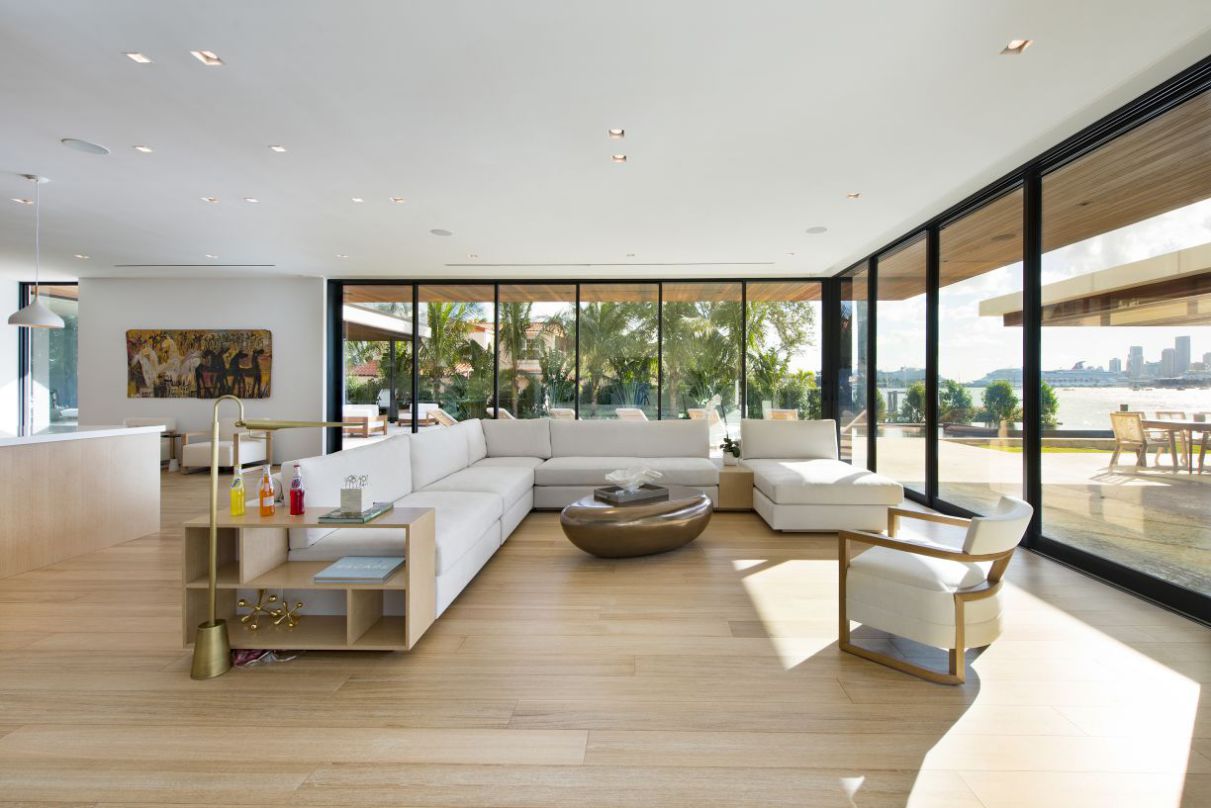 9 | Complementary pieces of furniture, such as the open cabinets and gilded metal shelving in this photo, can also create a focal point in a living room. Miami Beach Modern Waterfront Home by In-Site Design Group LLC
More Ideas for Bedroom: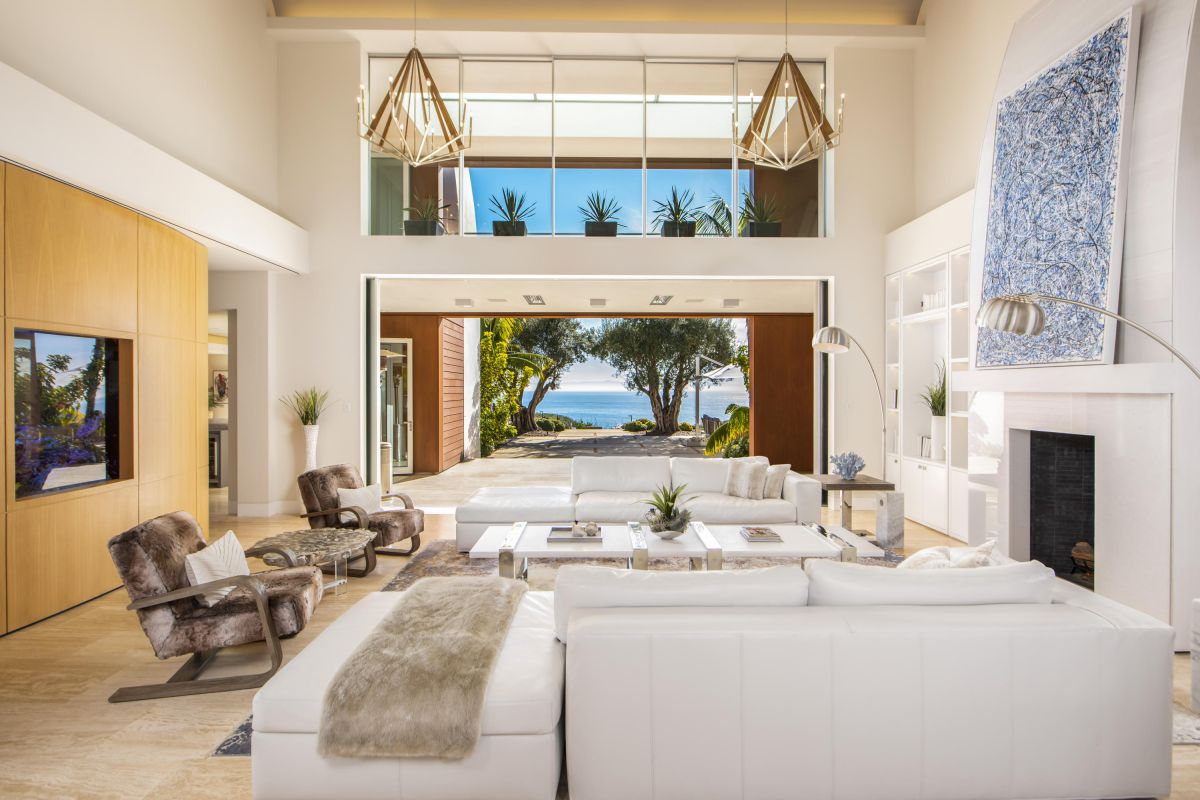 10 | If you live in a cold climate, velvet furniture is a good choice. $27.5 Million World-class Hope Ranch House in Santa Barbara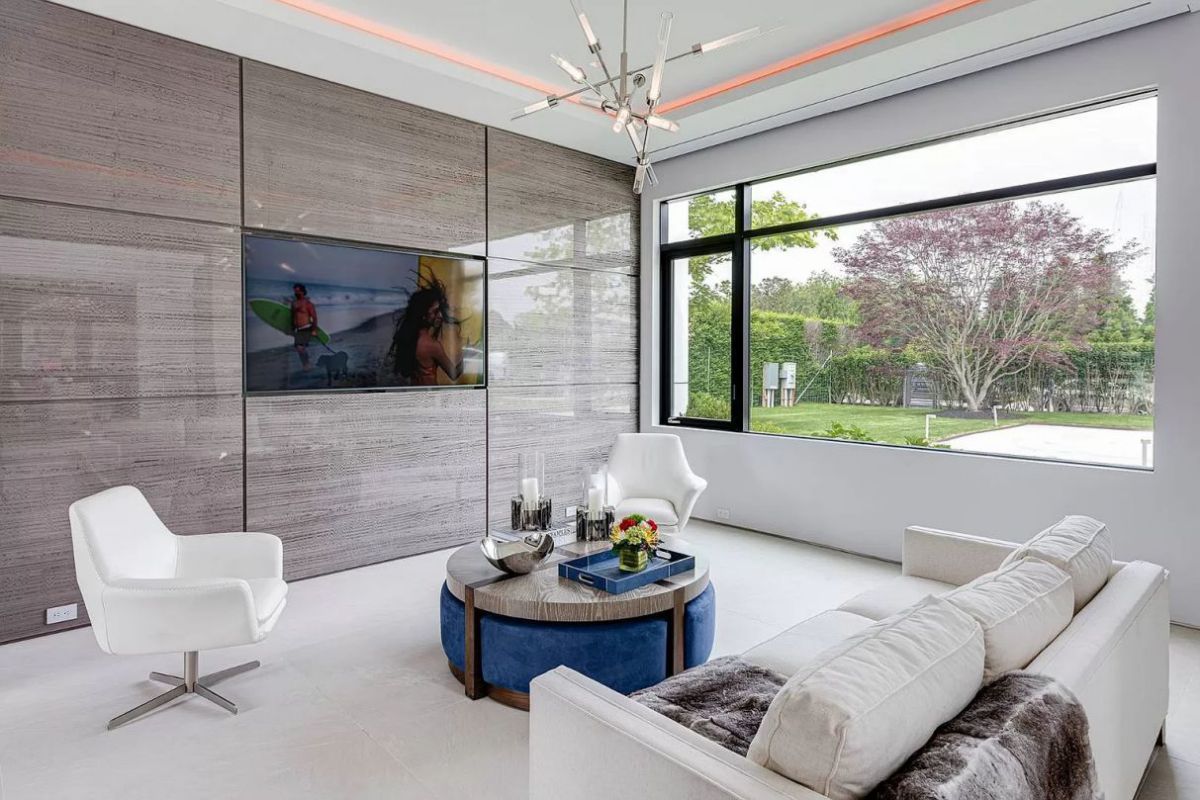 11 | With glossy wood cabinets, a minimalist living room with a wall-mounted TV becomes one block. Newly Built Sandpiper Modern Estate in Riverhead for Sale at $25 Million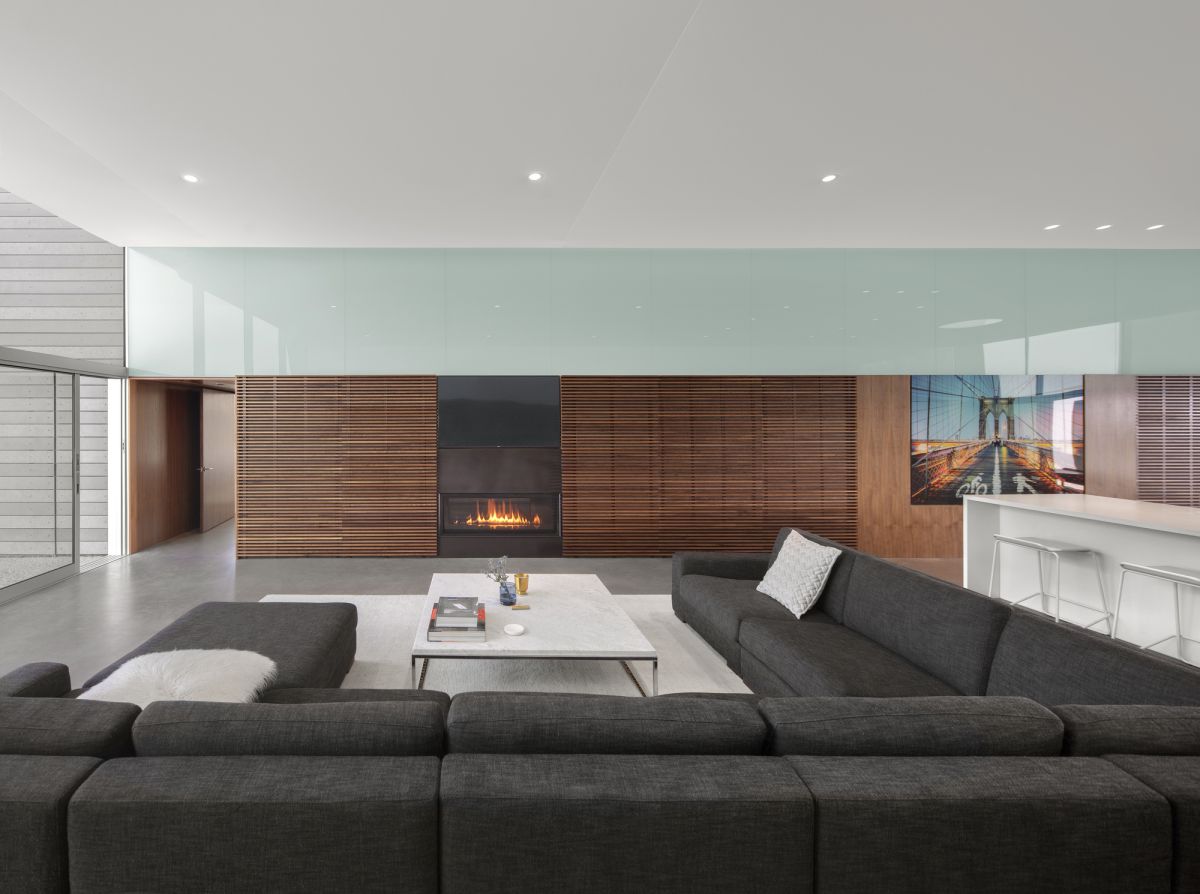 12 | Wooden curtain wall dividers bring a touch of tradition to the modern living room. Canyon Desert House in Tucson, Arizona by HK Associates Inc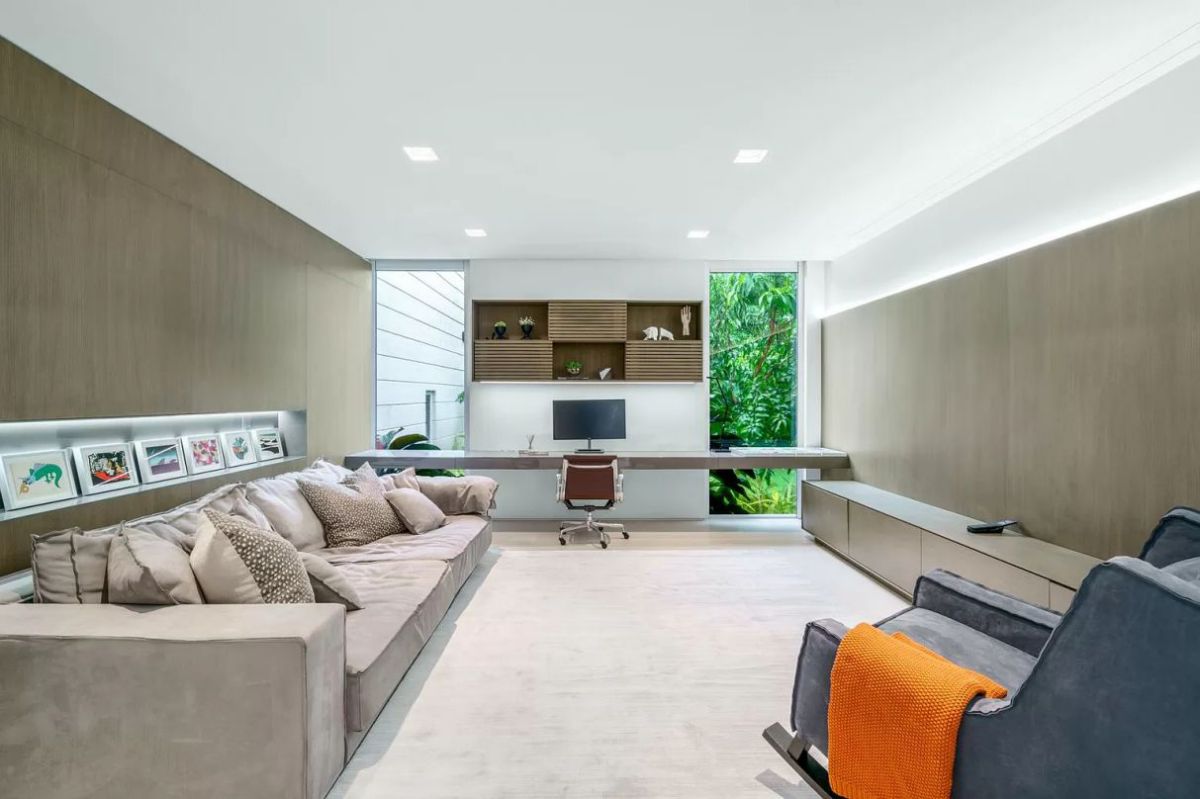 13 | For living rooms with narrow space architecture, simple wooden furniture with light paint colors is ideal. Mashta Waterfront Mansion in Key Biscayne for Sale at $15.5 Million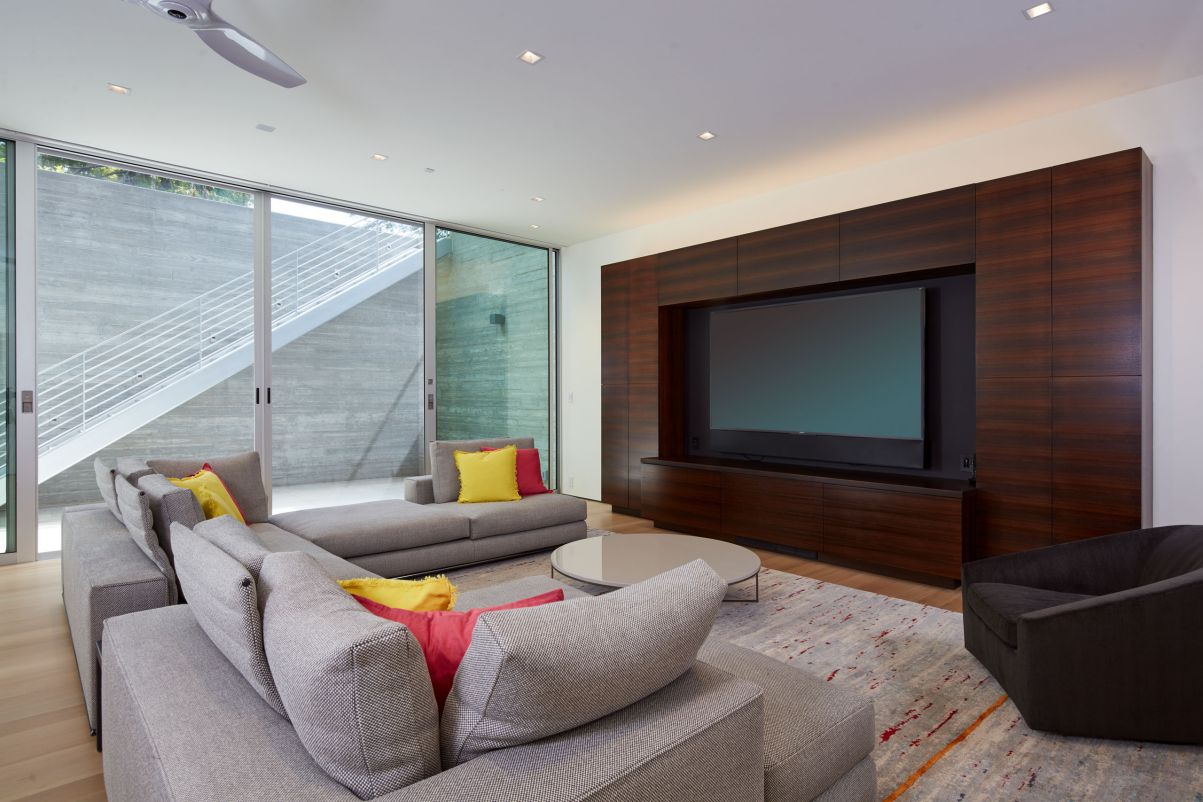 14 | The combination of a large wall-mounted TV and cabinet design raises the room's value. Amara Modern Residence in Atherton, California by Swatt Miers Architects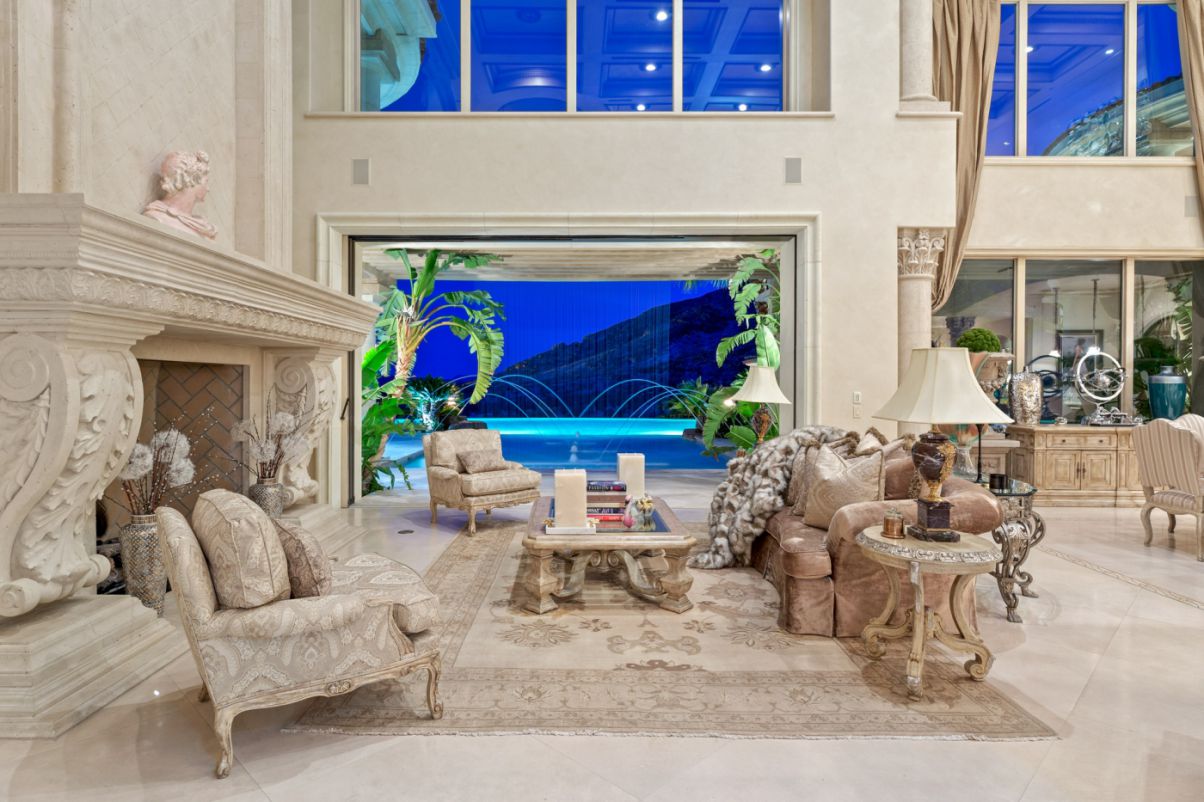 15 | Luxurious, flamboyant living room with spacious design and sophisticated furniture. Timeless Red Arrow Custom Home in Las Vegas for Sale $5.5 Million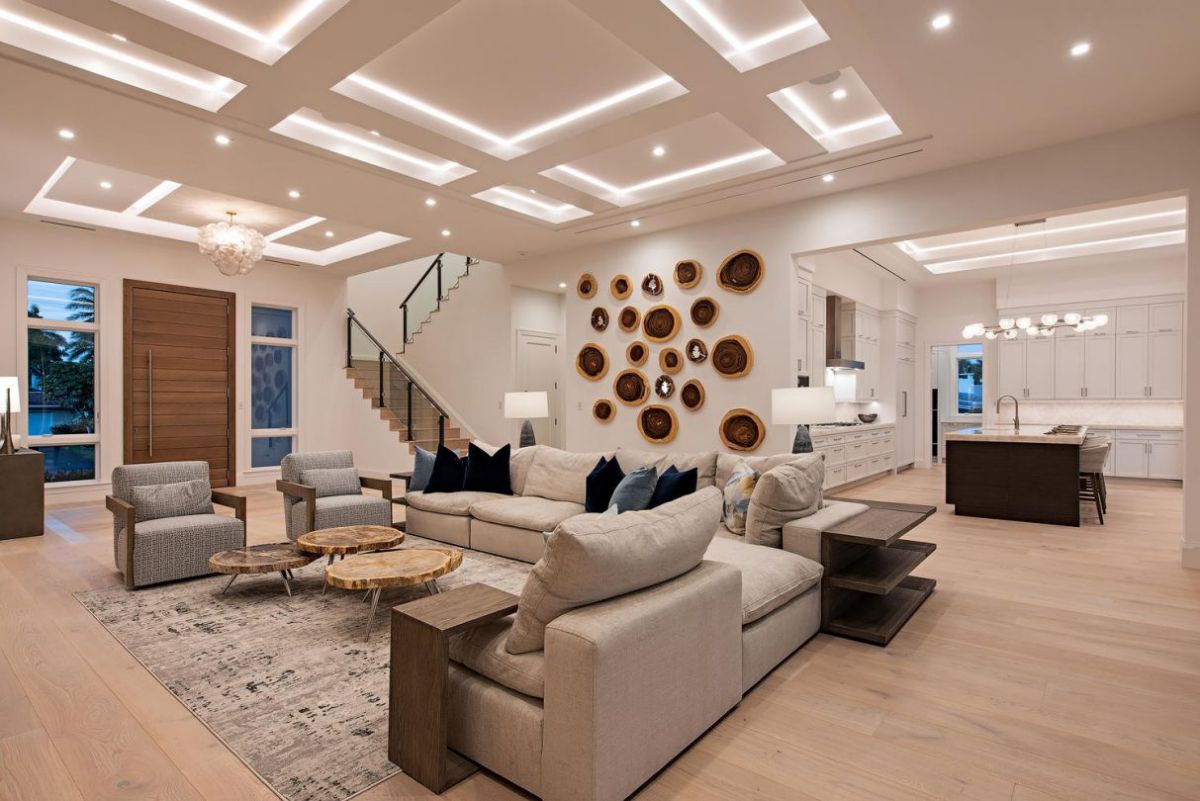 16| It's especially useful when you add some shelving next to the seat. Coastal Contemporary Home in Naples, Florida by Falcon Design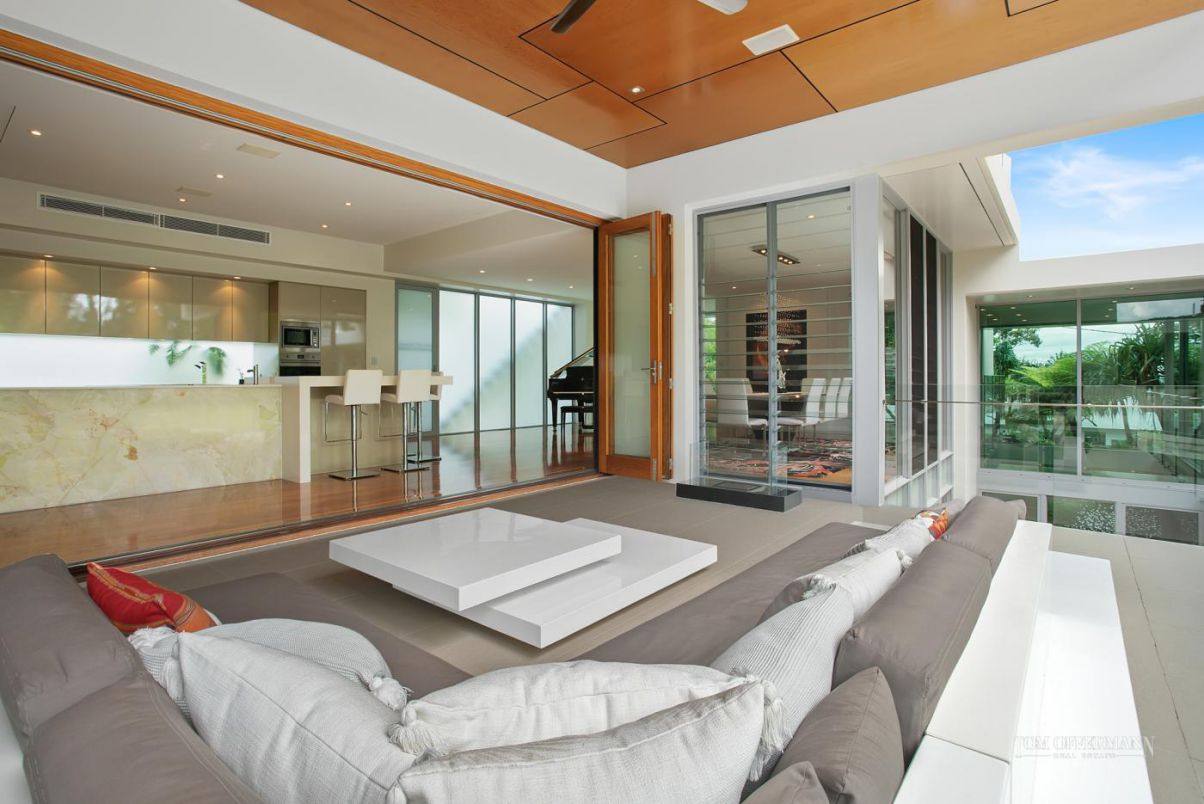 17| To create a center table, large white ceramic tiles with a unique design were used. Allambi Rise Residence in Noosa Heads, Australia by John Sayers Productions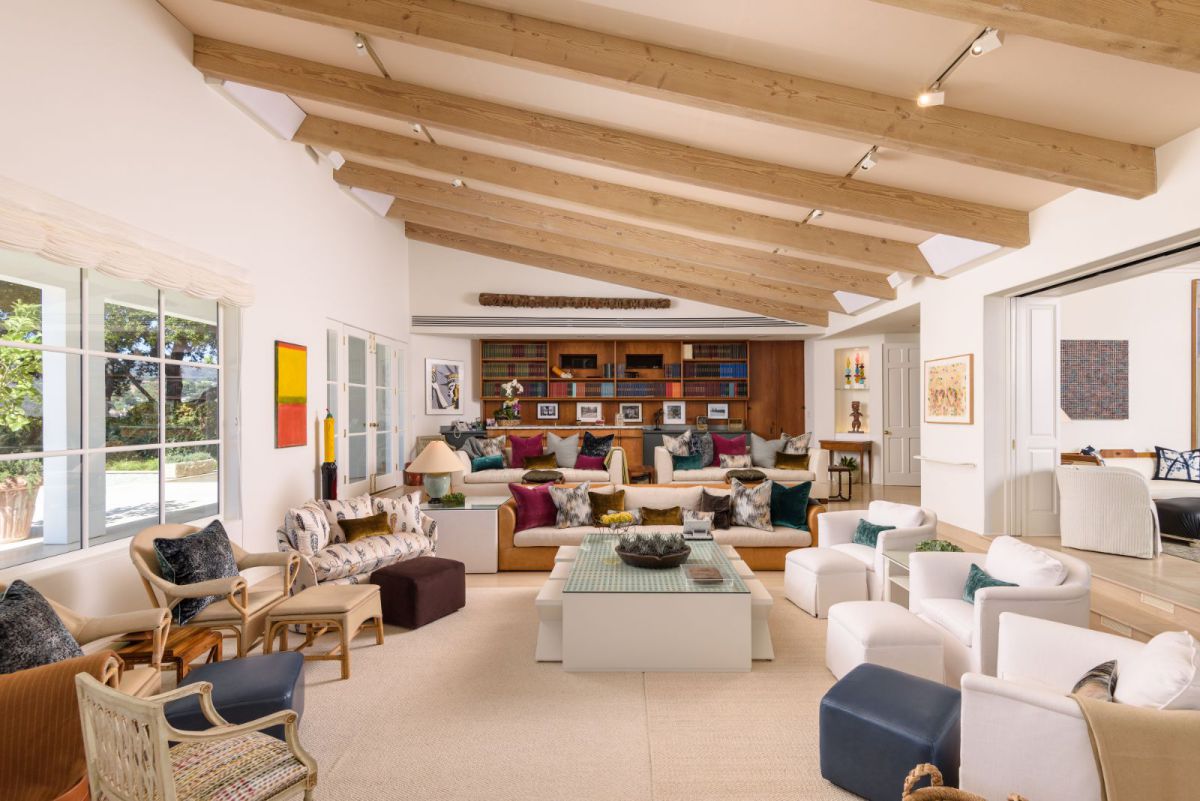 18| For a lively living room, mix and match different types and styles of sofas. $28 Million The Norman Lear Estate on 8.29 Acres of Impeccable Grounds
More Ideas for Bathroom: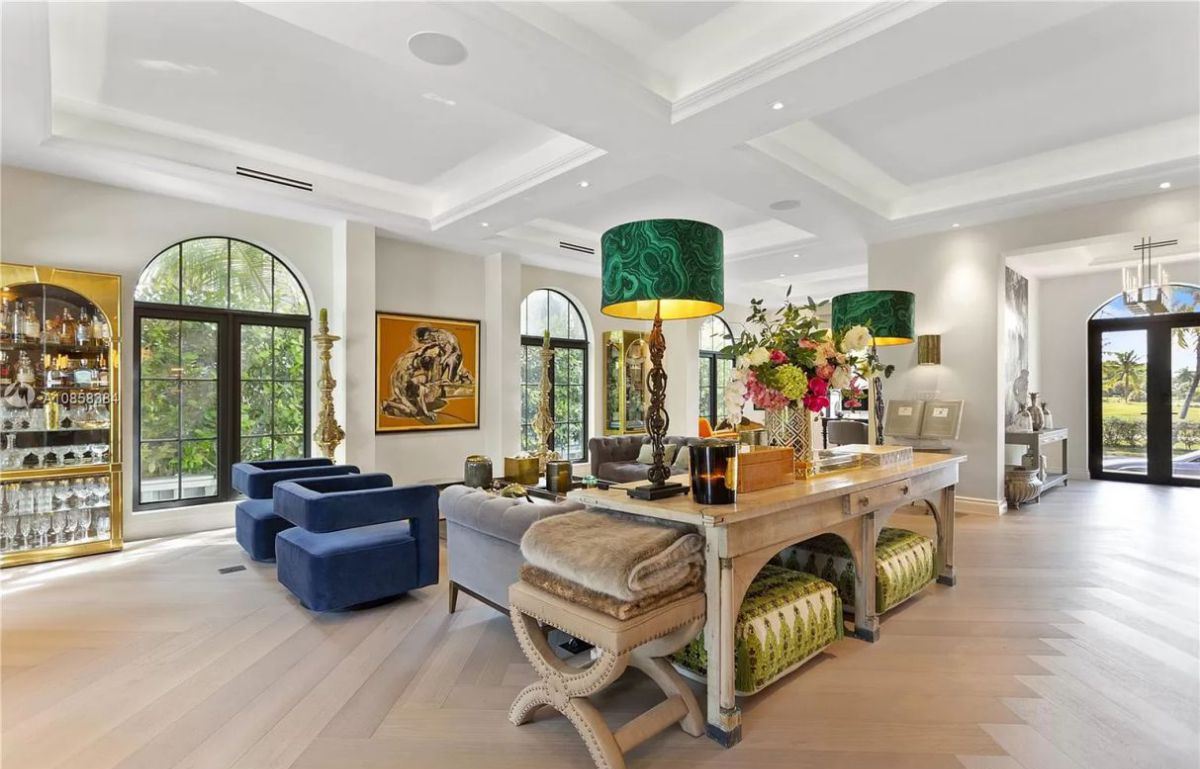 19| The details of the main furniture and complementary furniture reflect the sophisticated and meticulous design. European Villa in Miami Beach with Luxury Finishes for Sale at $5.5 Million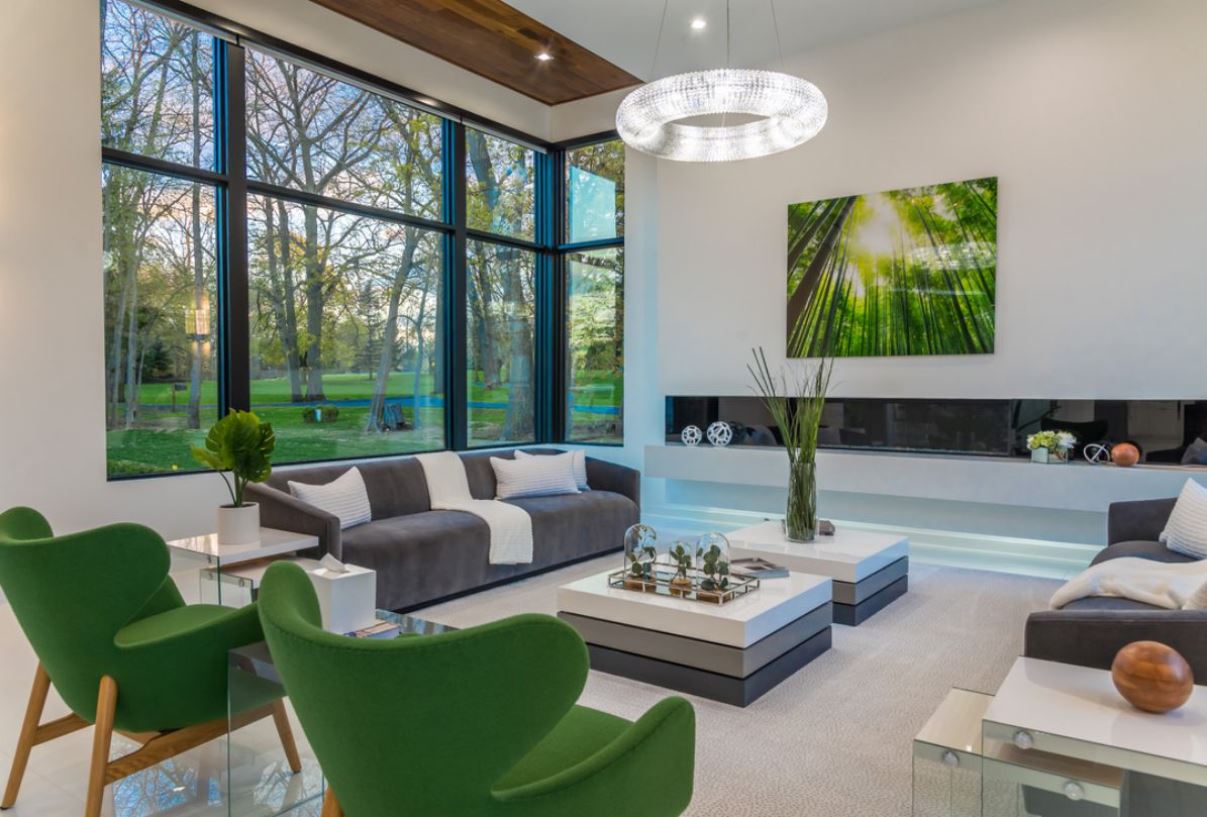 20|With the pendant lamp design representing the moon and the blue sofa representing nature, it's as if you're in the woods. Forgaciu Residence in Detroit, Michigan by AZD Associates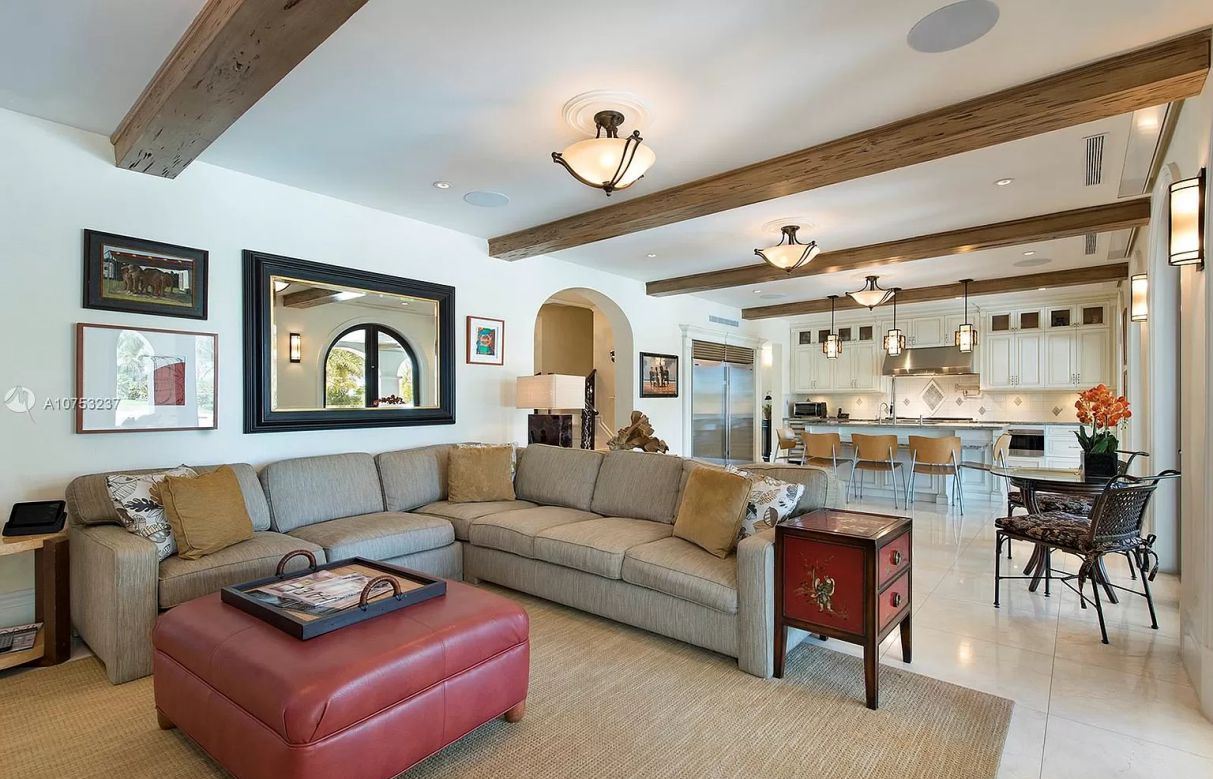 21| Wooden beams and ceiling lights, in addition to the cabinets, are classic trending elements in this space. $20 Million Contemporary Mediterranean Oceanfront Villa in Miami Beach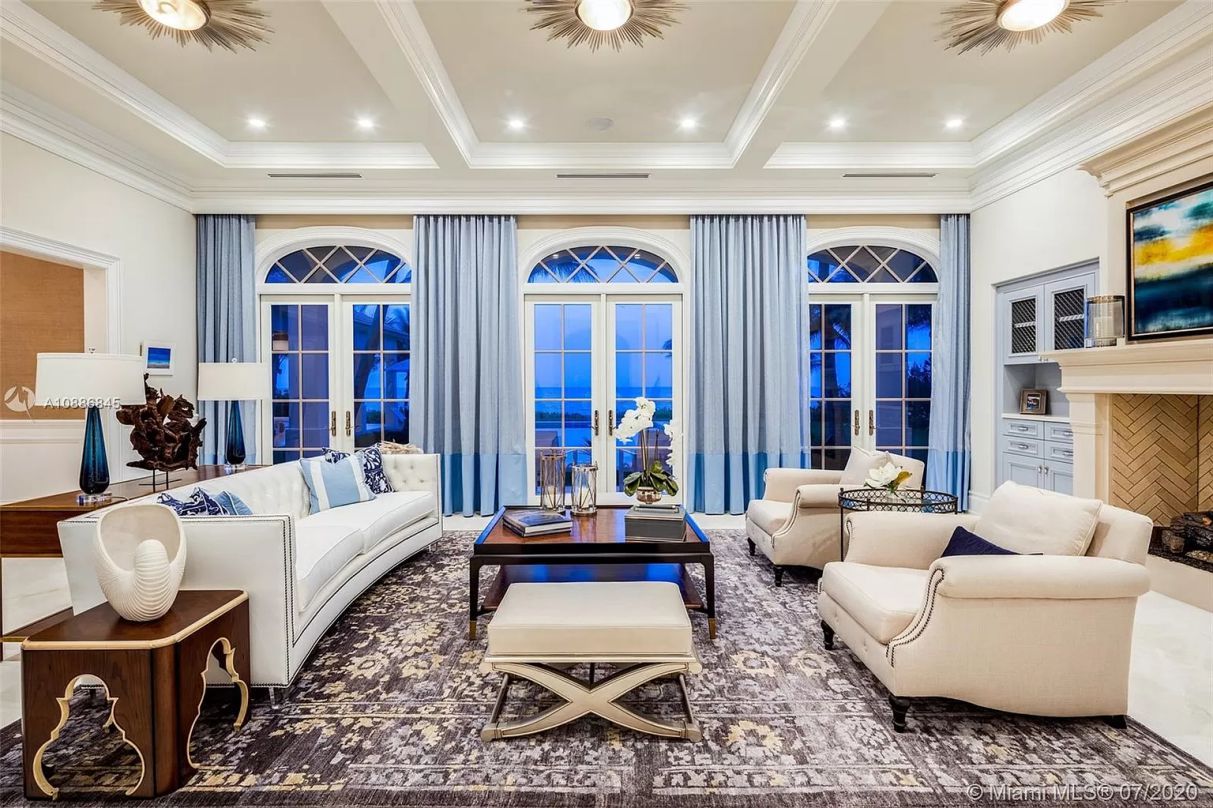 22| To create harmony in the space, use different blue and white color tones. $22 Million Oceanfront Compound in Gulf Stream Returns to Market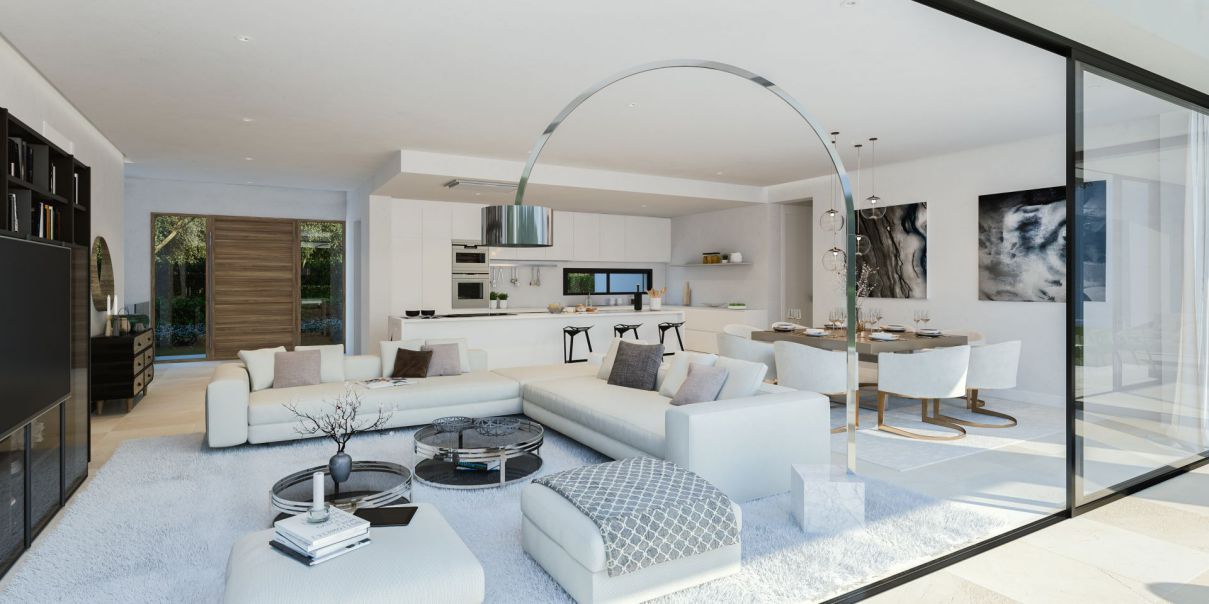 23| Bright metal furniture lets in more light, making the space feel more alive and modern. Modern New Villa Concept in Cabopino, Marbella East, Spain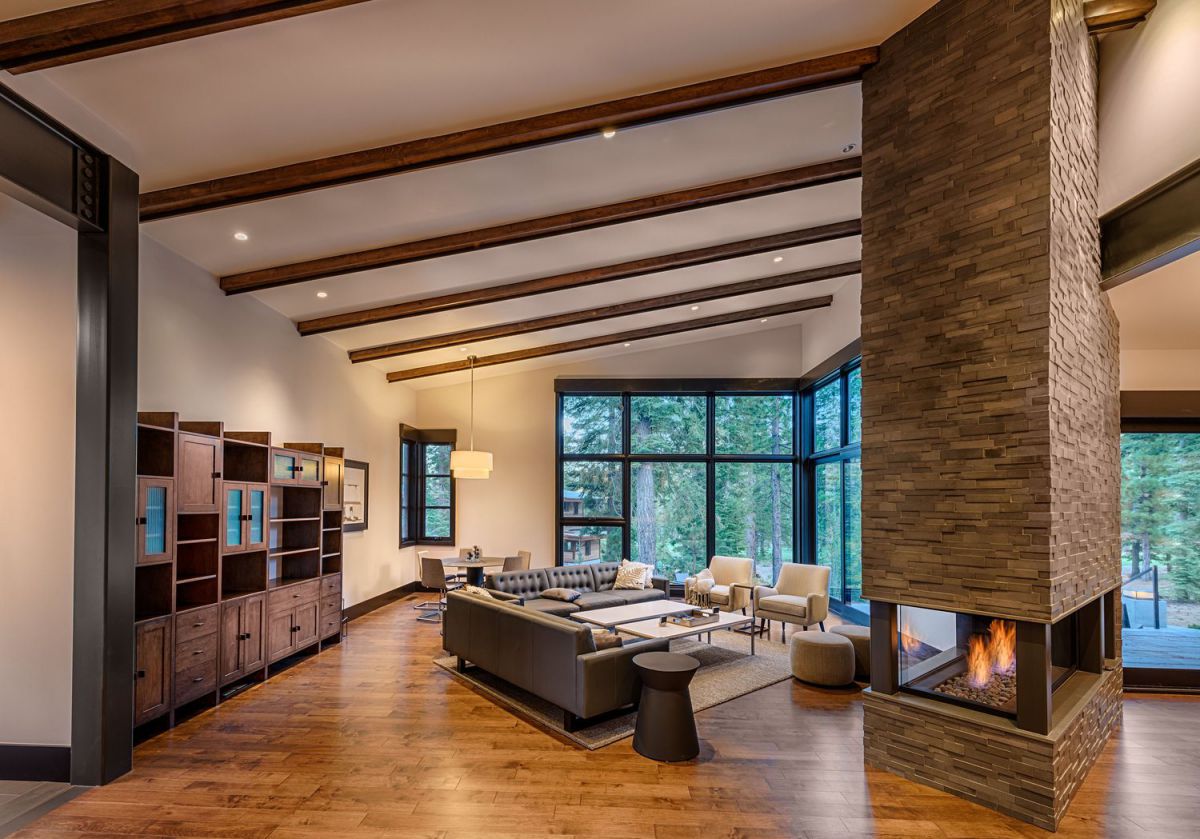 24| The classic hidden mark in this living room space is a wooden cabinet. Martis Camp Residence 106 in Truckee, CA by Nicholas Sonder Architect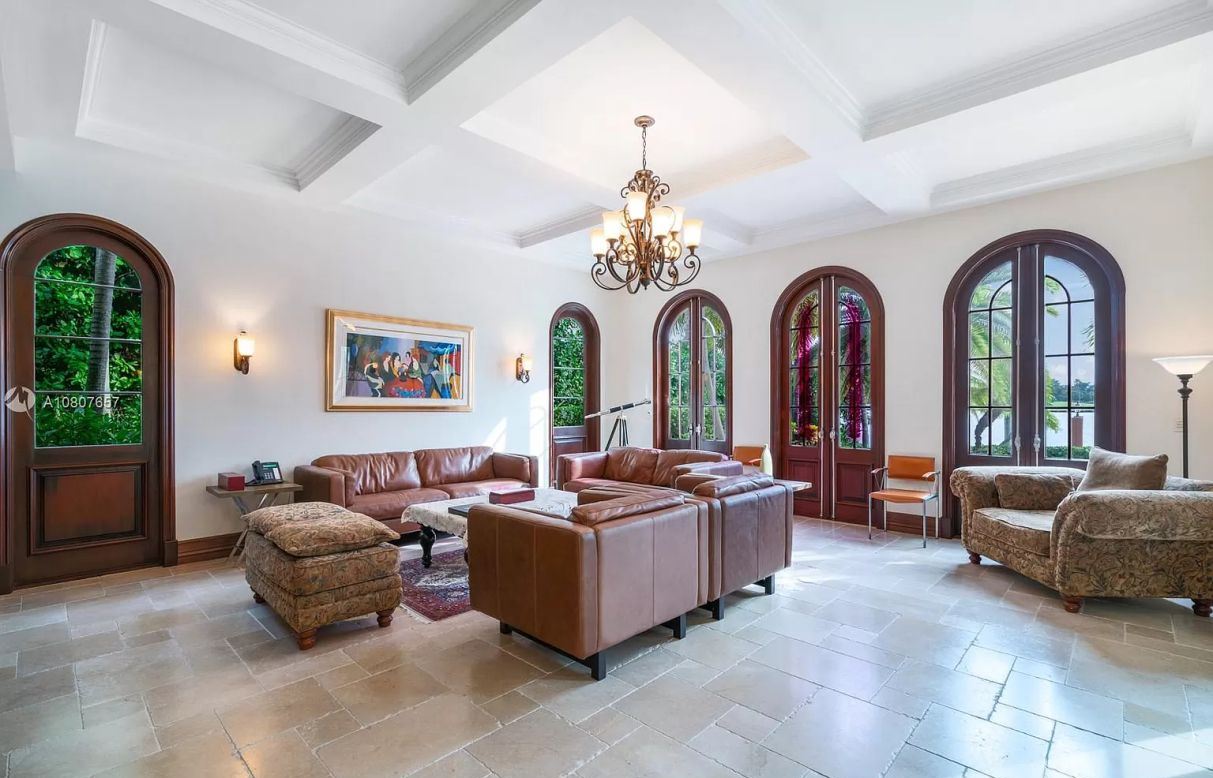 25| The main and outstanding interiors of this minimalist living room are a contemporary sofa with glossy leather material combined with a chandelier. Broadview Italian Residence in Bay Harbor Islands for Sale at $13.8 Million
---
Thousand of high quality images of Living room and more you can see at Livingroom Gallery.