Date of Publishing:
Whether you sleep in a double or single bed, you are entitled to a romantic bedroom every night. We can see a wide range of styles, from traditional to boho and nature-inspired. You can easily search on online markets while this article introduces 15 essential elements in a romantic bedroom space. Thousands of other amazing home design ideas can be found at LUXURY PHOTO.
1. Add Colorful Flowers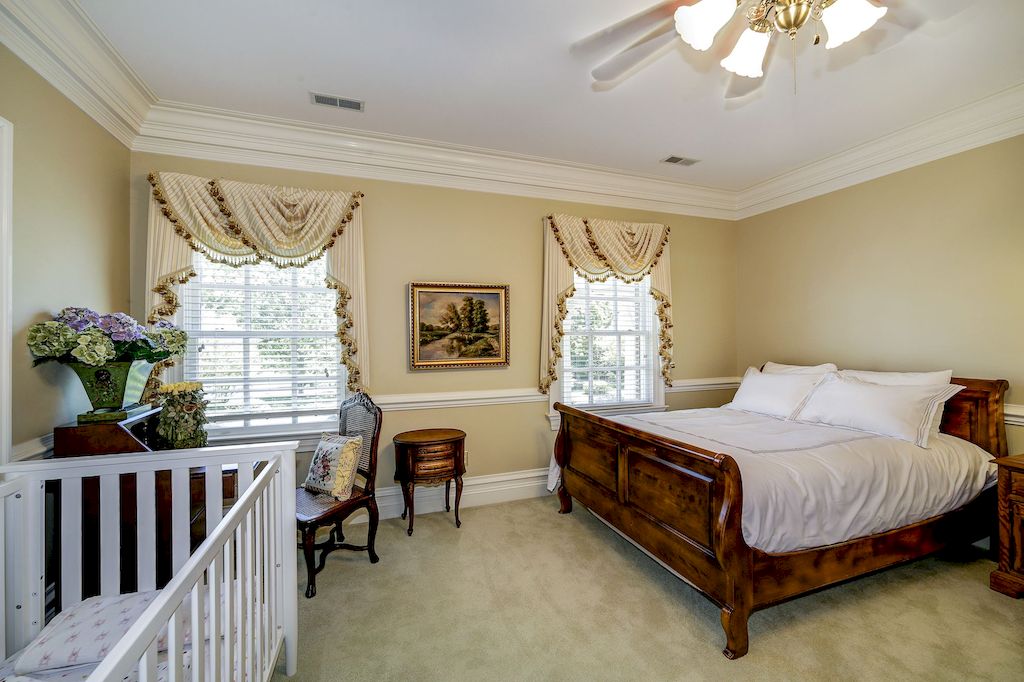 The flower pots add a touch of freshness to the room while also creating a lovely pattern. It's ideal for your mood! Magnificent Home in the Heart of Virginia Hits Market for $10,500,000
2. Painting On The Walls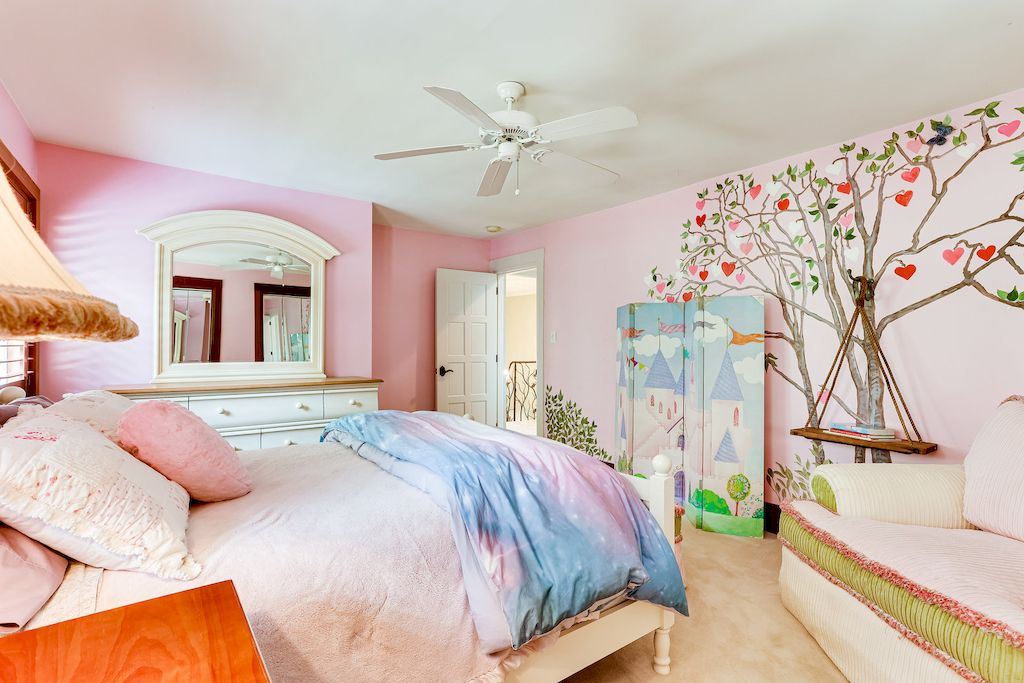 The delicate drawings of creative content on the wall in this design bring the open and light-filled space to life. New Year, New Beginning with this $5,160,000 Enchanting Home in Virginia
3. Make a Cocoon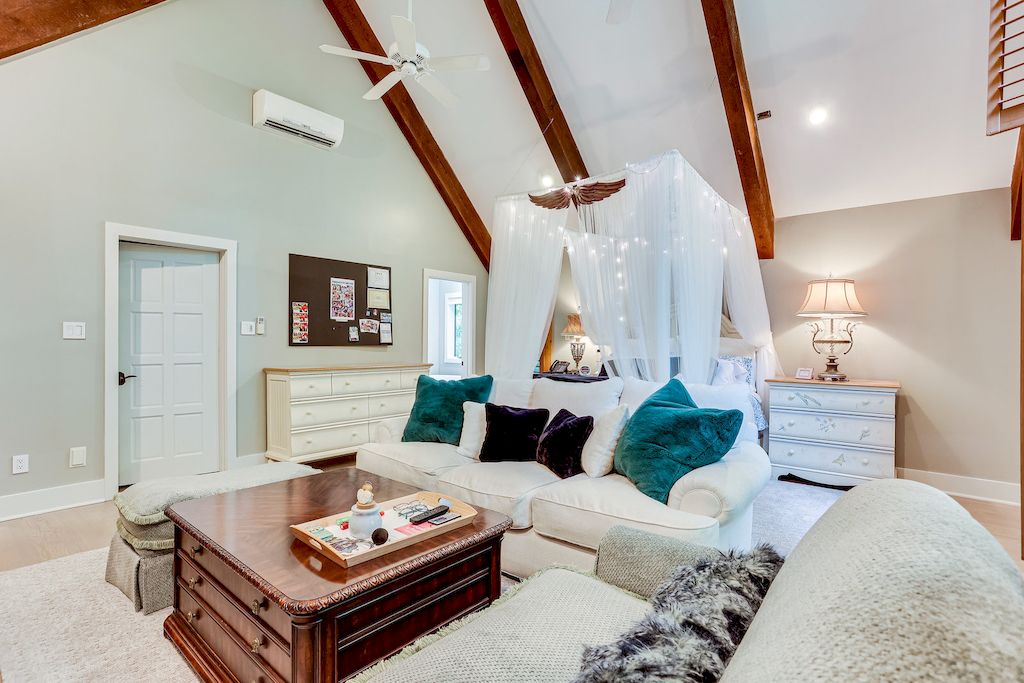 Hanging curtains around your bed will create a sense of privacy and intimacy, and will feel like a little cocoon from the outside world. Your romantic bedroom will also benefit from some lighting provided by decorative string lights. New Year, New Beginning with this $5,160,000 Enchanting Home in Virginia
4. Embrace By Candle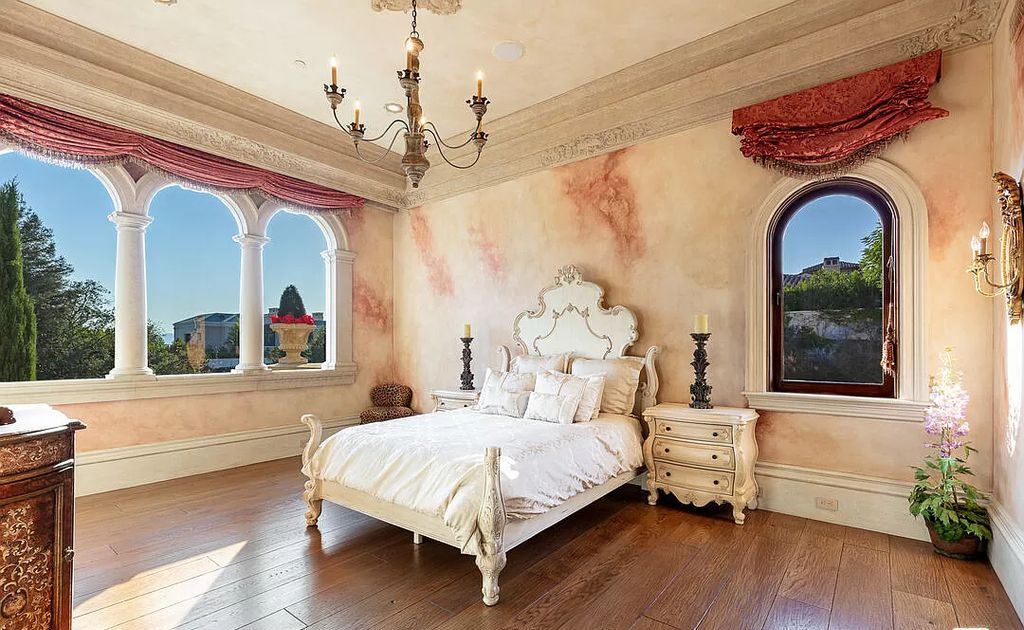 By placing candles throughout the room, this bedroom will instantly feel romantic. The colors of the wall paintings add to the antique feel. This $29,995,00 Italian Villa in Calabasas features The Finest Craftsmanship and Design
5. Get Sweet With Purple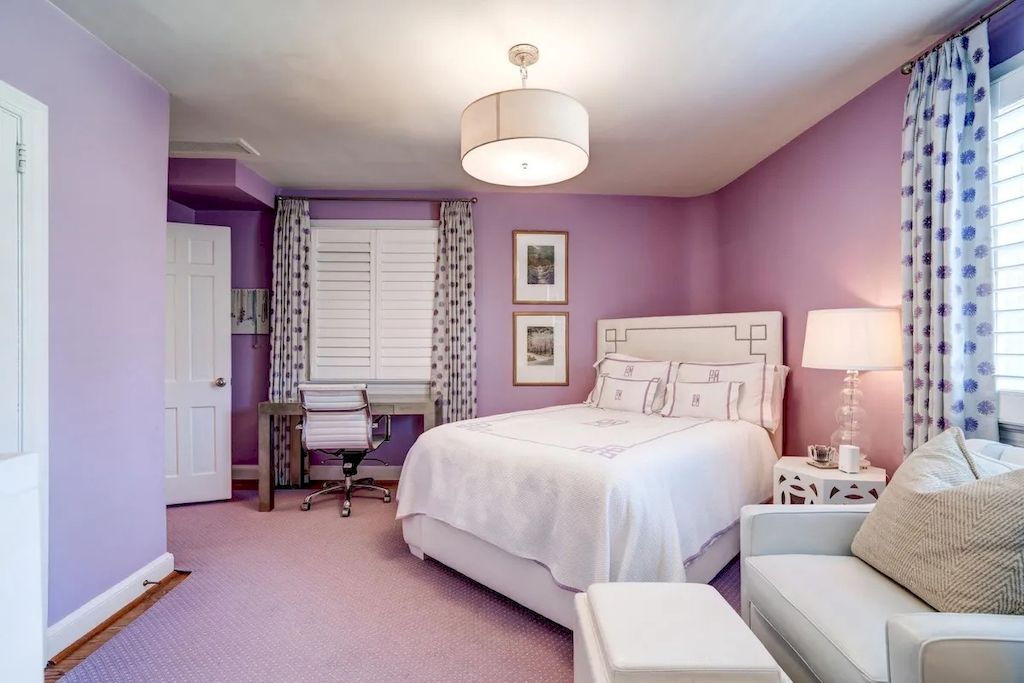 With the addition of white items, this bedroom exudes a sweet feeling. The unexpectedness of curtains has a softness to it. This $3,195,000 Exclusive Country Home Features Classic and Timeless Setting in Virginia
More Ideas for Kitchen:
6. Canarium Pendant Lights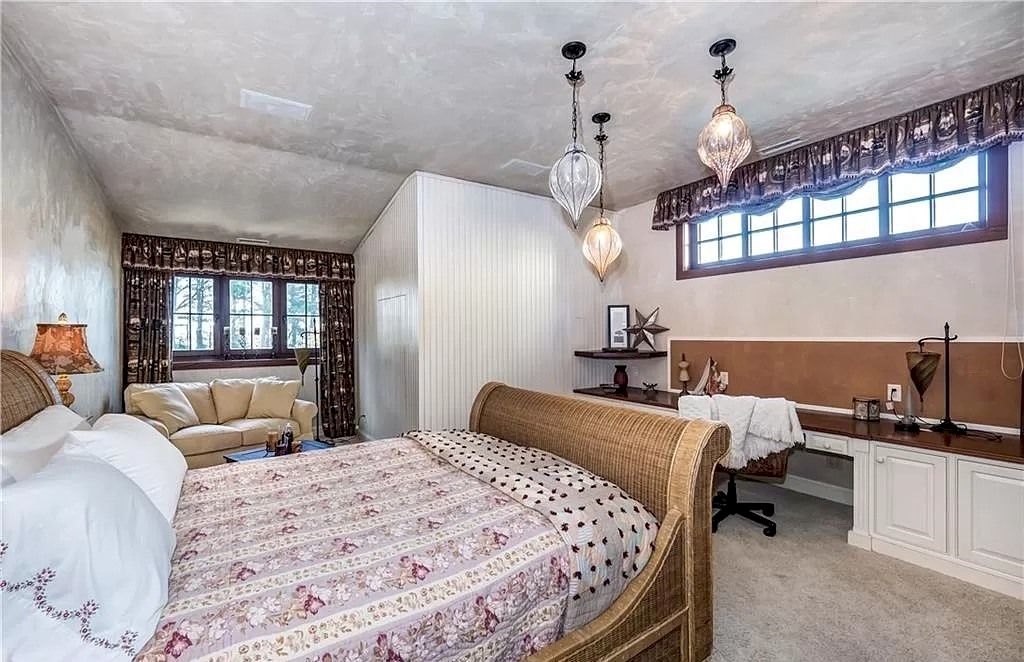 There's something magical about the semi-sheer, flowy look. Take inspiration from this bedroom and add a pop of color and unique pendant lights to your own space. Waterfront Home in Virginia Hits Market for $6,150,000
7. Bring In Country Style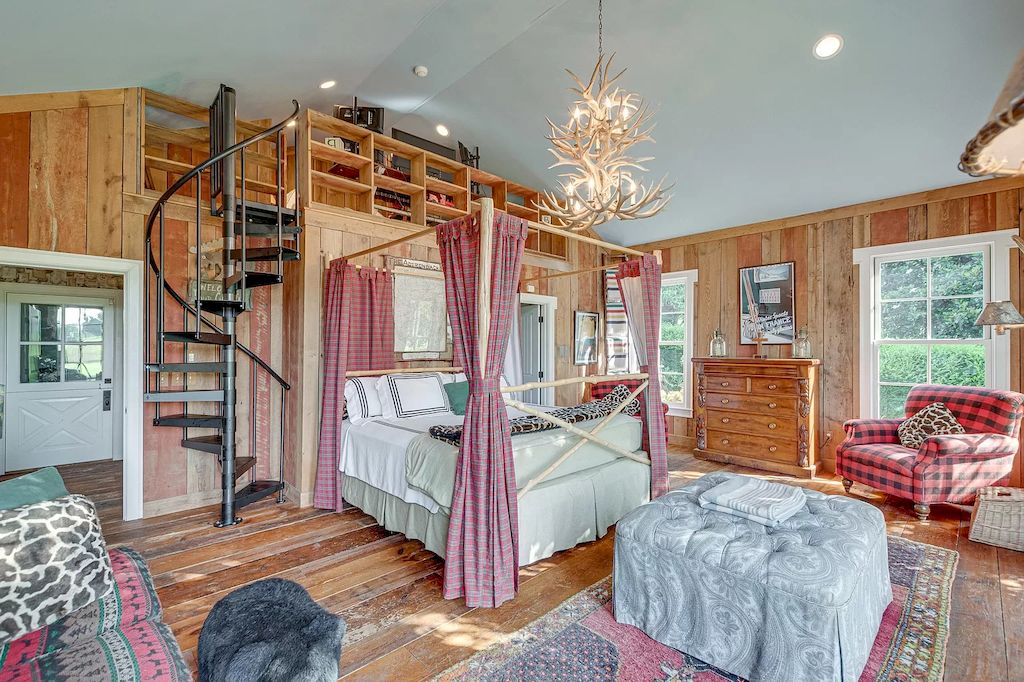 Make a beautiful tent out of your bedroom. It provides a close sense of proximity due to the nature-inspired design elements. This $3,280,000 Finest Home Makes Bold Statement of Luxury and Unparalleled Privacy in Tennessee
8. Emphasize Recurring Motifs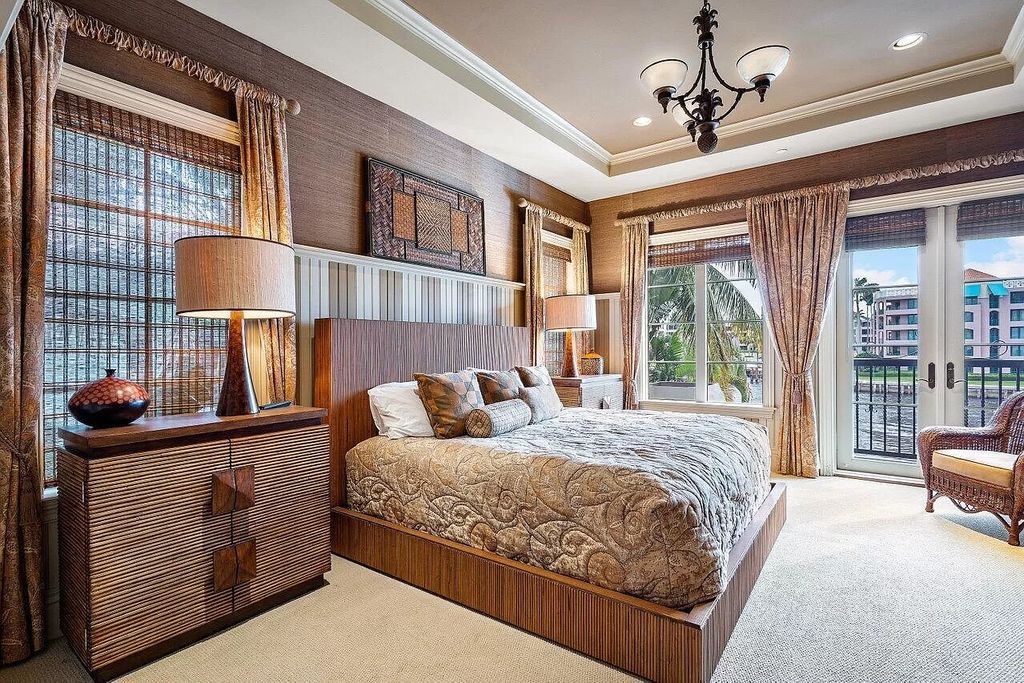 To own a cozy, close, and private space, use symmetrical architecture from design to layout, combined with a fairly gentle and antique color. This $14,950,000 Premium Mansion set on the best Location in Boca Raton has just been Updated
9. Old Furniture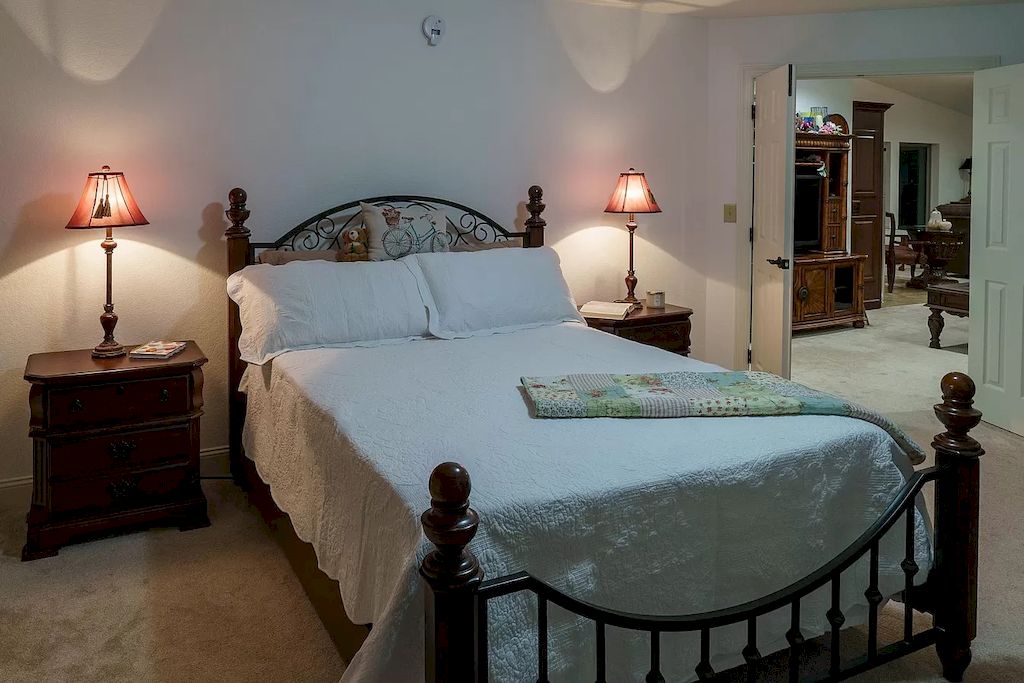 The bedframes and side tables create an intimate atmosphere, while some pillows stand out and add a splash of color to this romantic bedroom. Enjoy Incredible Views, Peacefulness Inspiration in Tennessee from this $3,200,000 Private Mountaintop Oasis
10. Flower Motifs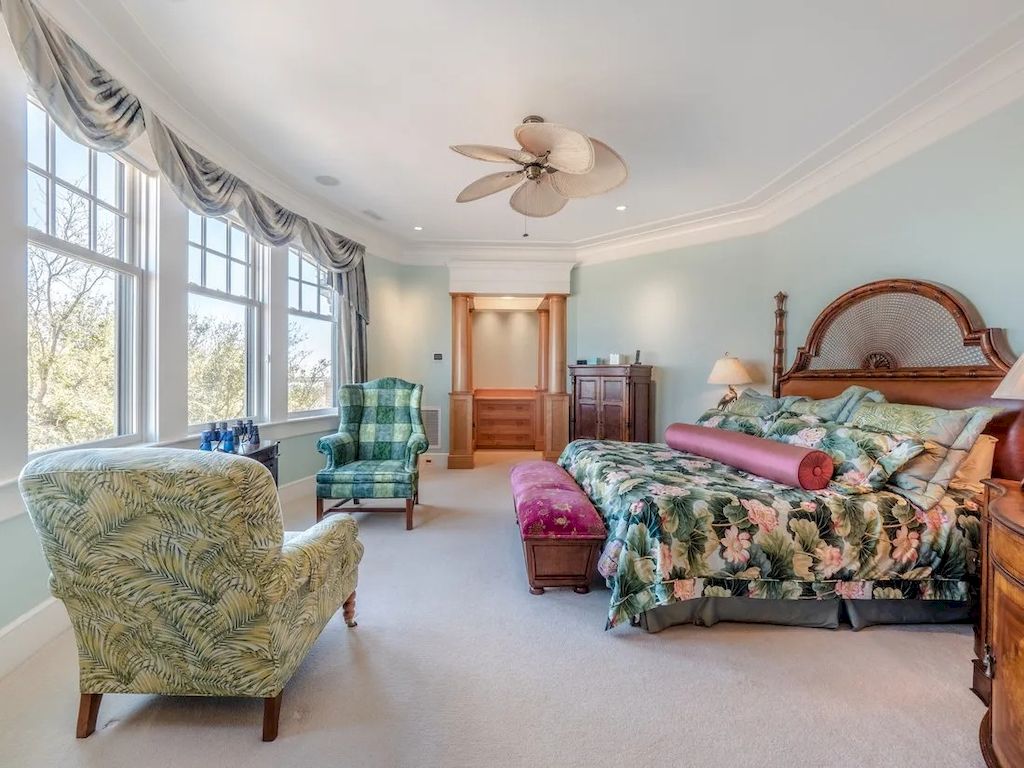 Floral motifs are an absolute must if you want to create a romantic environment. These will be the focal points of a room if designed well. Magnificent Structure Coupled with Private Setting Present a Rare $6,999,000 Coastal Estate in North Carolina
11. Vivid Art Painting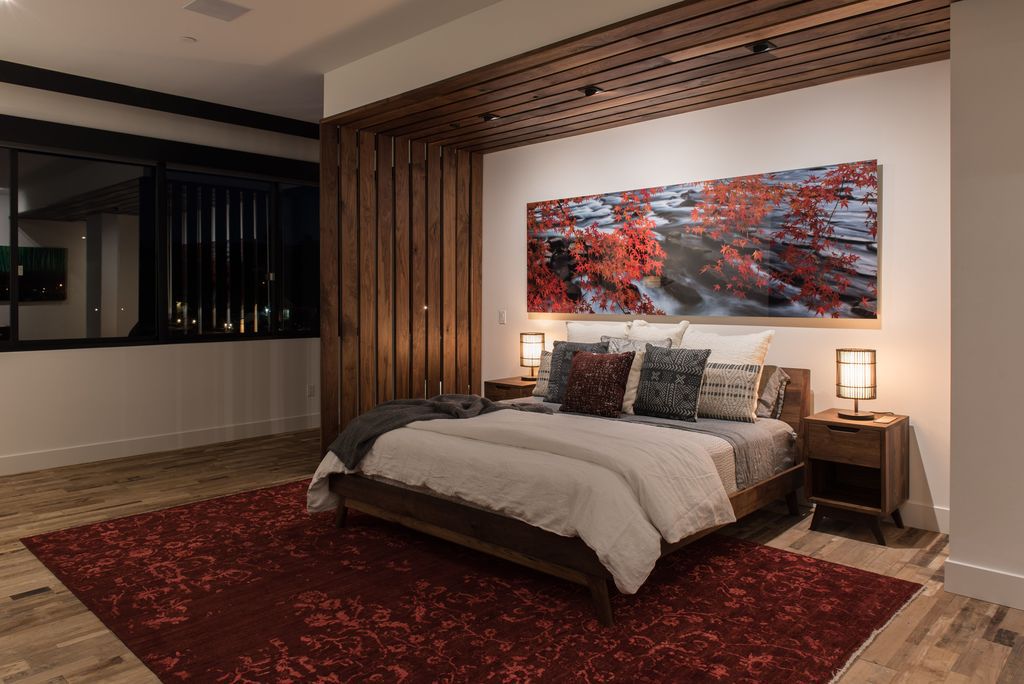 A bedroom with beams over the bed is unrivaled in terms of igniting passion. While the synchronized art painting on the wall makes this bedroom feel like a garden. Kyoto House with traditional Japanese and unique Design by Jewel Homes
More Ideas for Bathroom:
12. Add Some Seats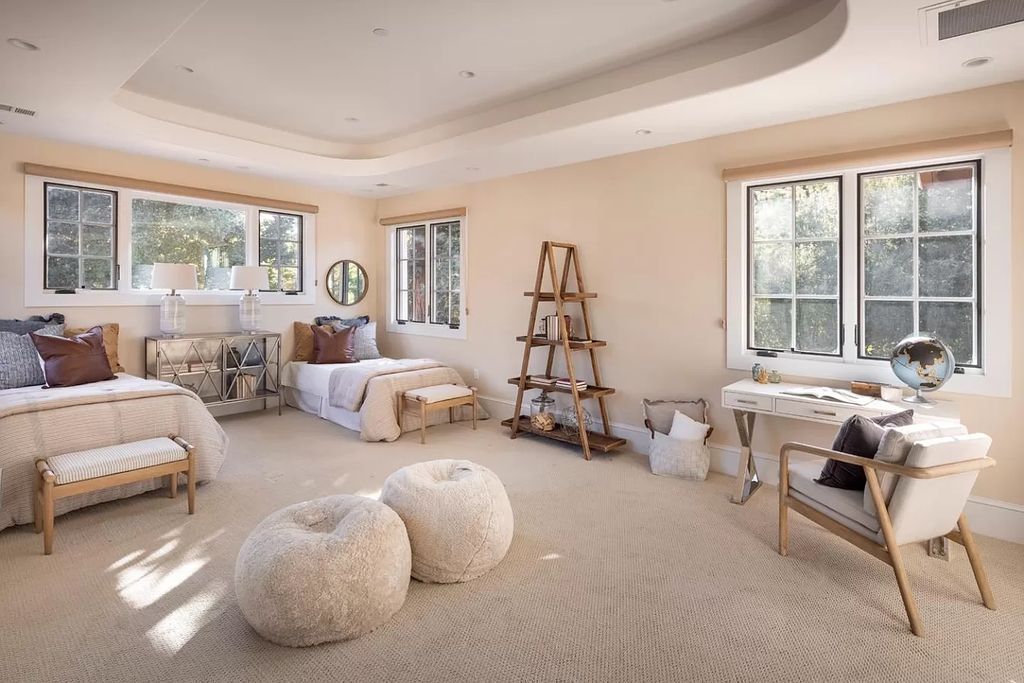 Soft ottoman seats add a sultry bohemian vibe. White tones are also a good choice—the ease of the bed makes it irresistible. A Peaceful and grand Mediterranean Mansion in Atherton comes to Market at $18,800,000
13. Special Lighting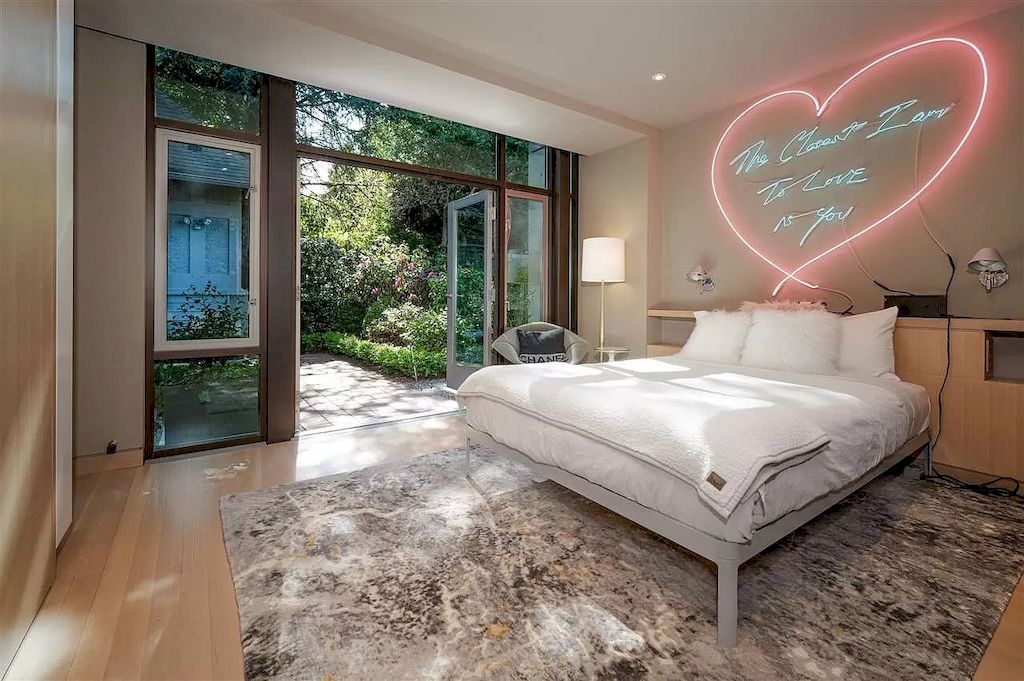 Romantic quotes and lights, like those in this design, will delight your partner. This C$10,888,000 Eco-Friendly Homes in Vancouver Captures the Splendor of Iconic Modernism
14. A Cozy Fireplace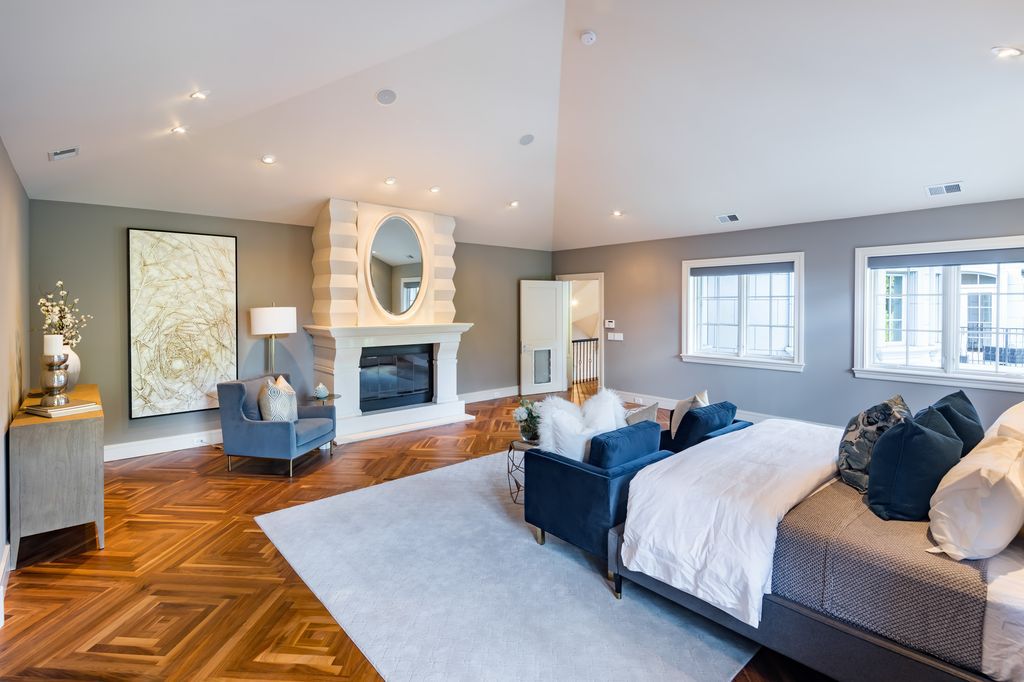 Thanks to the fireplace and yellow lights, a soft space with neutral tones is warmed and made more romantic. This $12,988,000 European Villa in Atherton has a Magnificent Garden Setting
15. Mix Old And New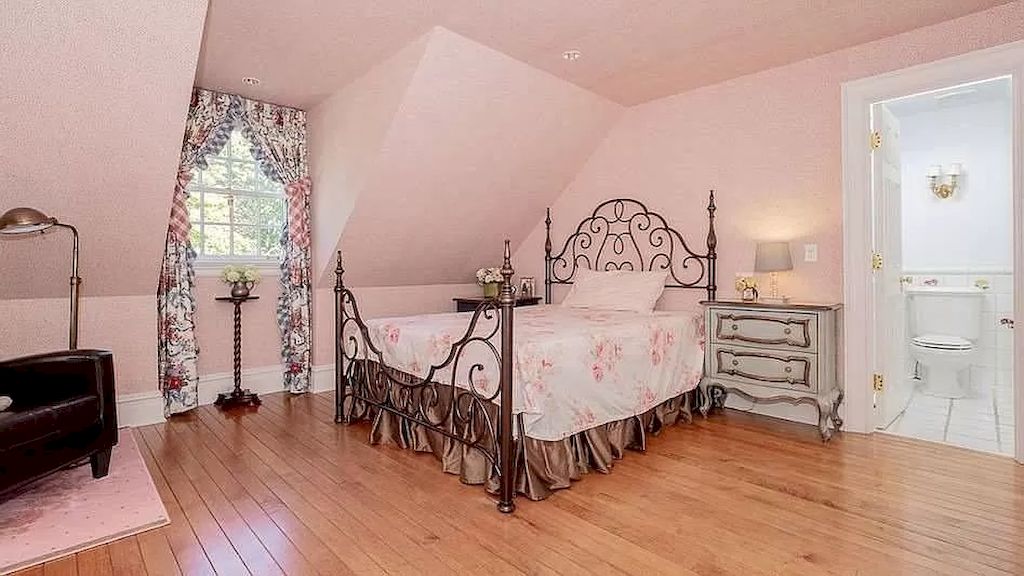 The furniture is more prominent in the modern glossy pink space, thanks to the classic design with sophisticated sculptures such as the bed frame and wooden cabinet design. Traditional And Elegant Home in Ontario Sells for C$7,990,000
---
Thousand of high quality images of Living room and more you can see at Livingroom Gallery.