Date of Publishing:
When properly organized and decorated, the bathroom will be the ideal place for relaxation and enjoyment. The majority of homeowners and designers will find ways to work together to create romantic living room spaces that are easy to clean and stay on trend. You'll find plenty of inspiration for your luxury home with the following 16 amazing, romantic bathroom designs. Thousands of other amazing home design ideas can be found at LUXURY PHOTO.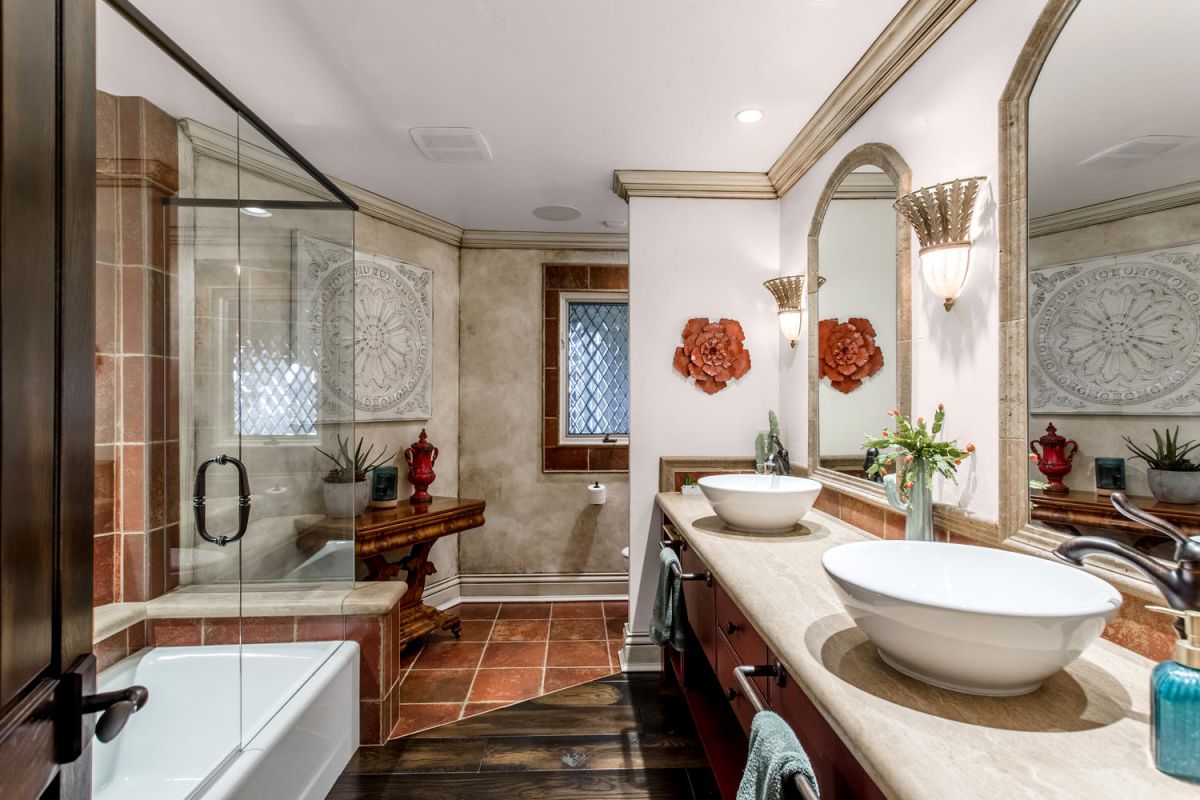 1 | From the vanity shelves to the wooden hangers carved in the shape of flowers, this bathroom has an artistic design style. Masterfully Designed Swan Lake Estate on Market for $8 Million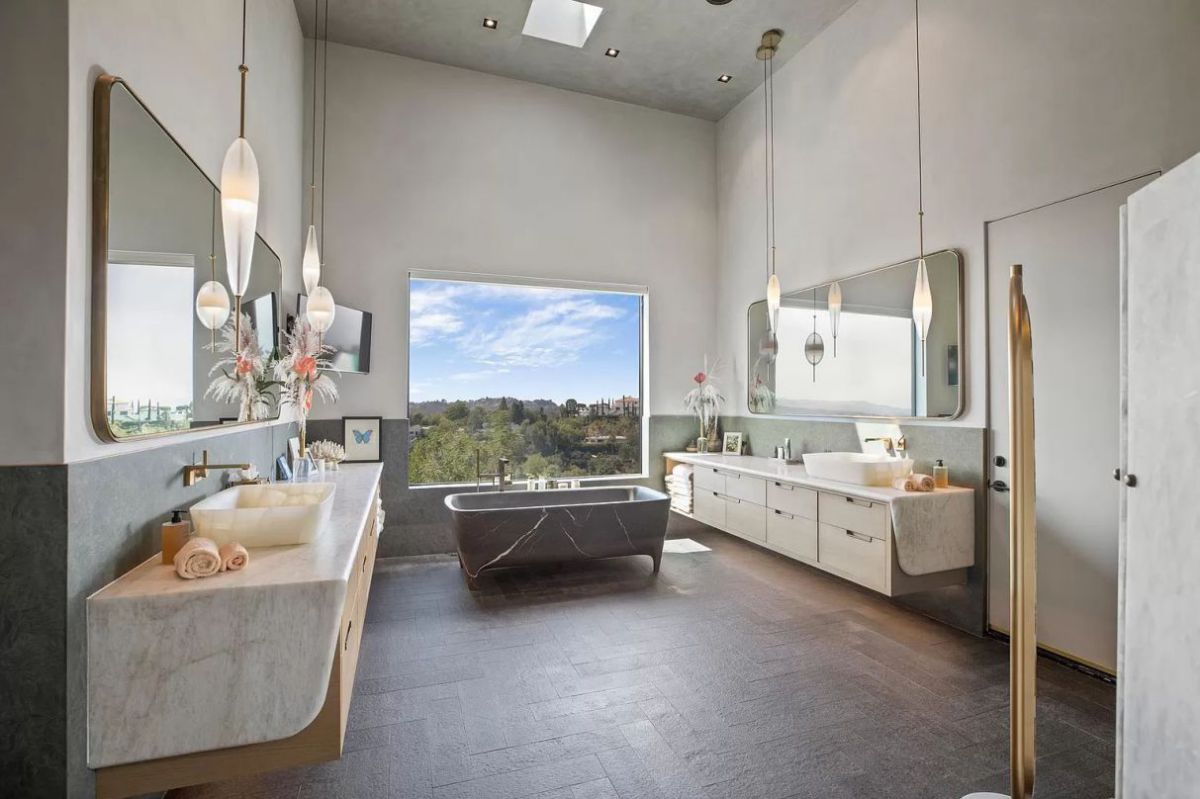 2 | Transparent pendant lights and soft light create an elegant and gentle atmosphere. Beverly Hills House with Extraordinary Living Spaces asks for $24 Million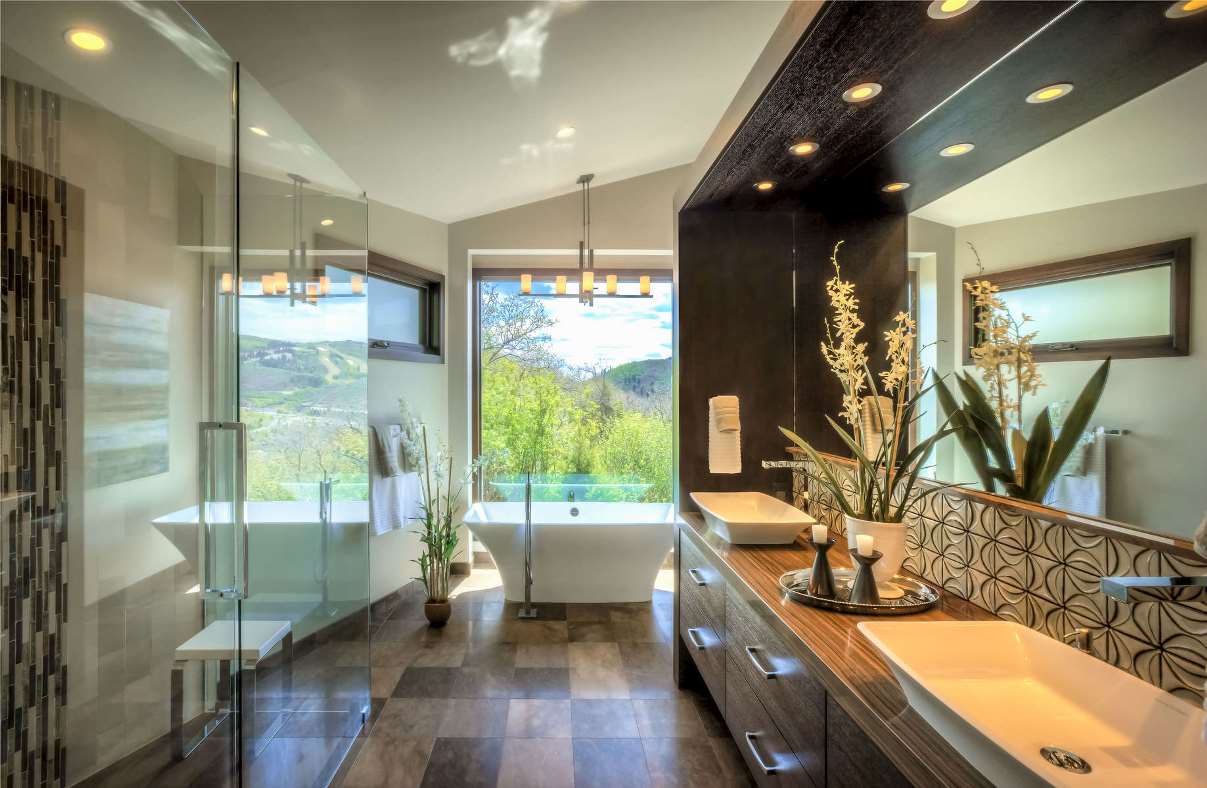 3 | Small flower pots lit by yellow lights are another romantic bathroom idea. Wild Rose Contemporary Home in Park City by Upwall Design Architects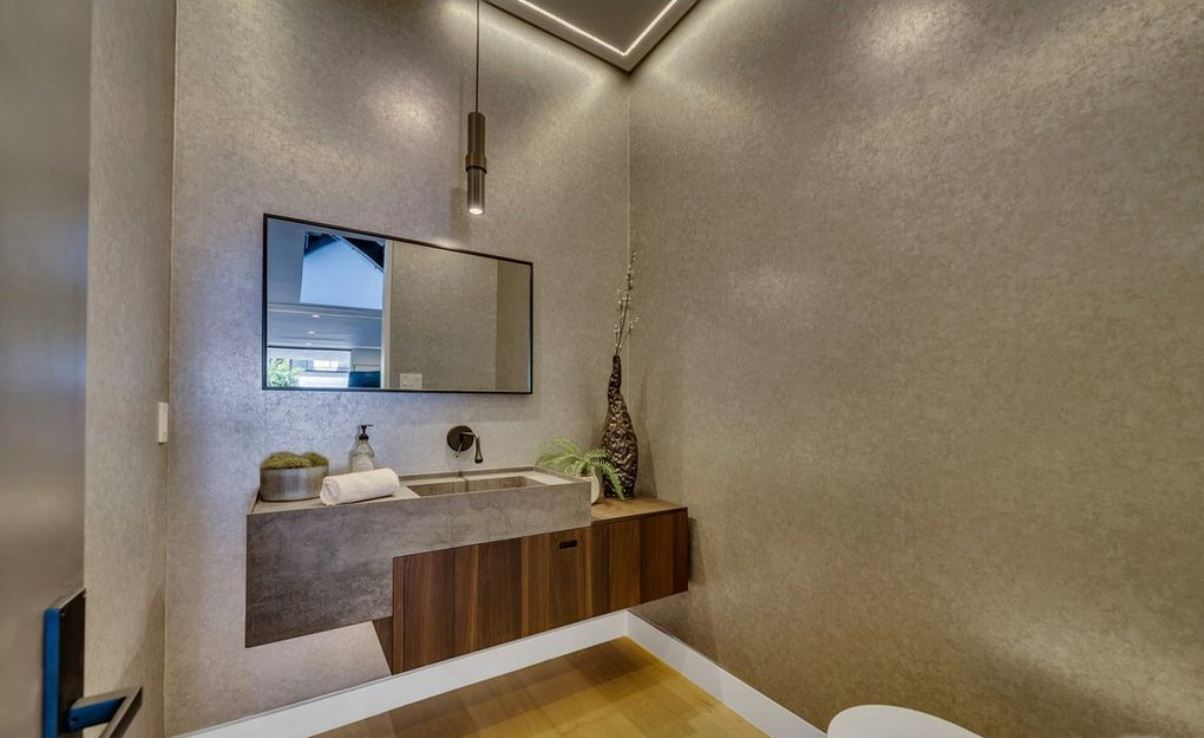 4 | A monochrome flowerpot decorates the simple bathroom with a narrow area. Magnificent New Construction Home in Los Angeles asks for $4.3 Million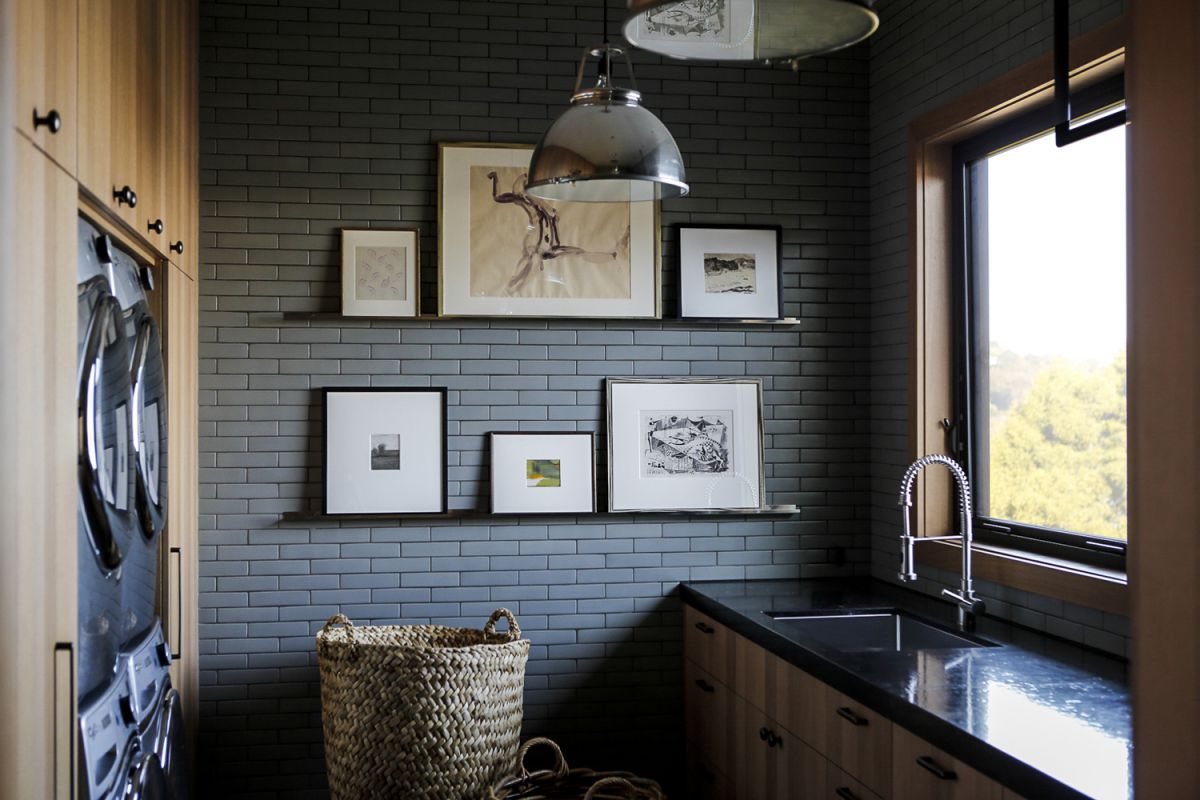 5 | Many people love the arrangement of art paintings in the bathroom space. Tiburon Home in Marin County, California by Walker Warner Architects
More Ideas for Kitchen: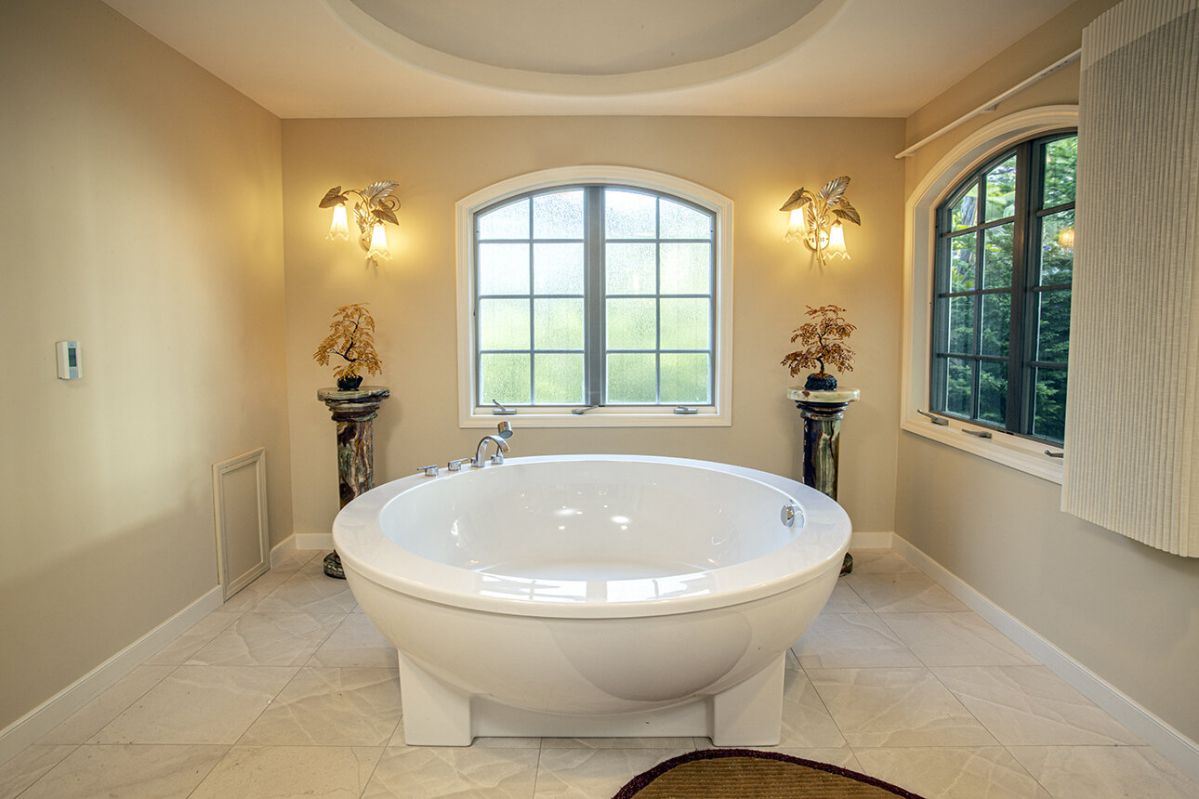 6 | To create a cozier atmosphere, use sconces and potted plants in the same color family. Avenida Chamnez Residence in La Jolla for Sale at Price $7 Million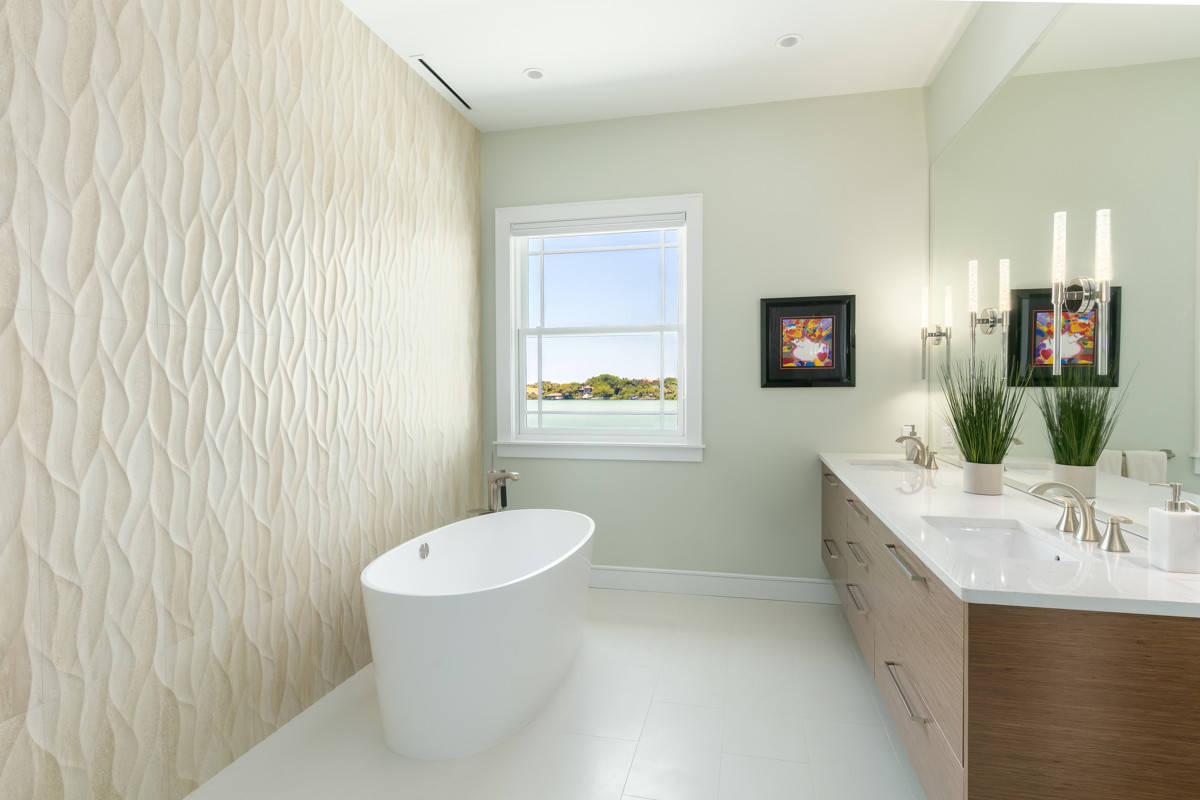 7 | In a modern bathroom, wallpaper, tall candles, and potted plants are all must-haves. Bay Shore Transitional Residence in Nokomis, Florida by DSDG Architects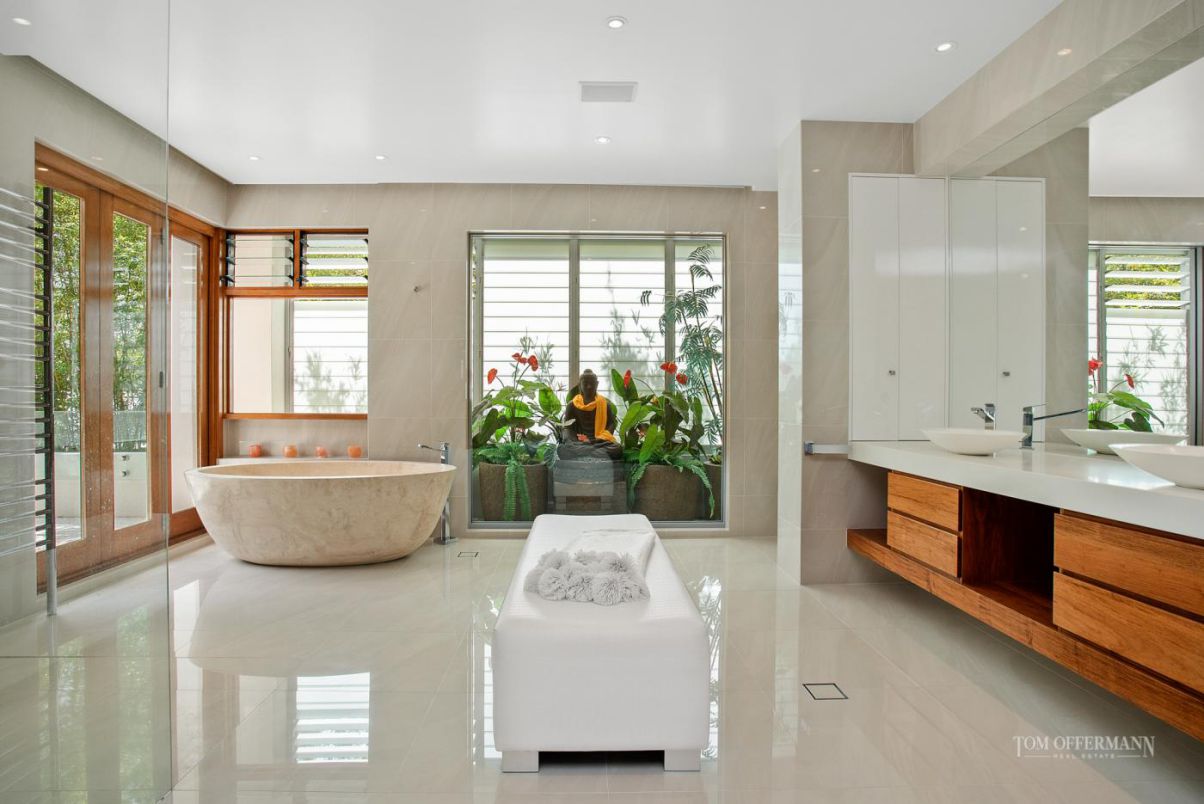 8 | Incorporate greenery into a large bathroom, such as this one. Allambi Rise Residence in Noosa Heads, Australia by John Sayers Productions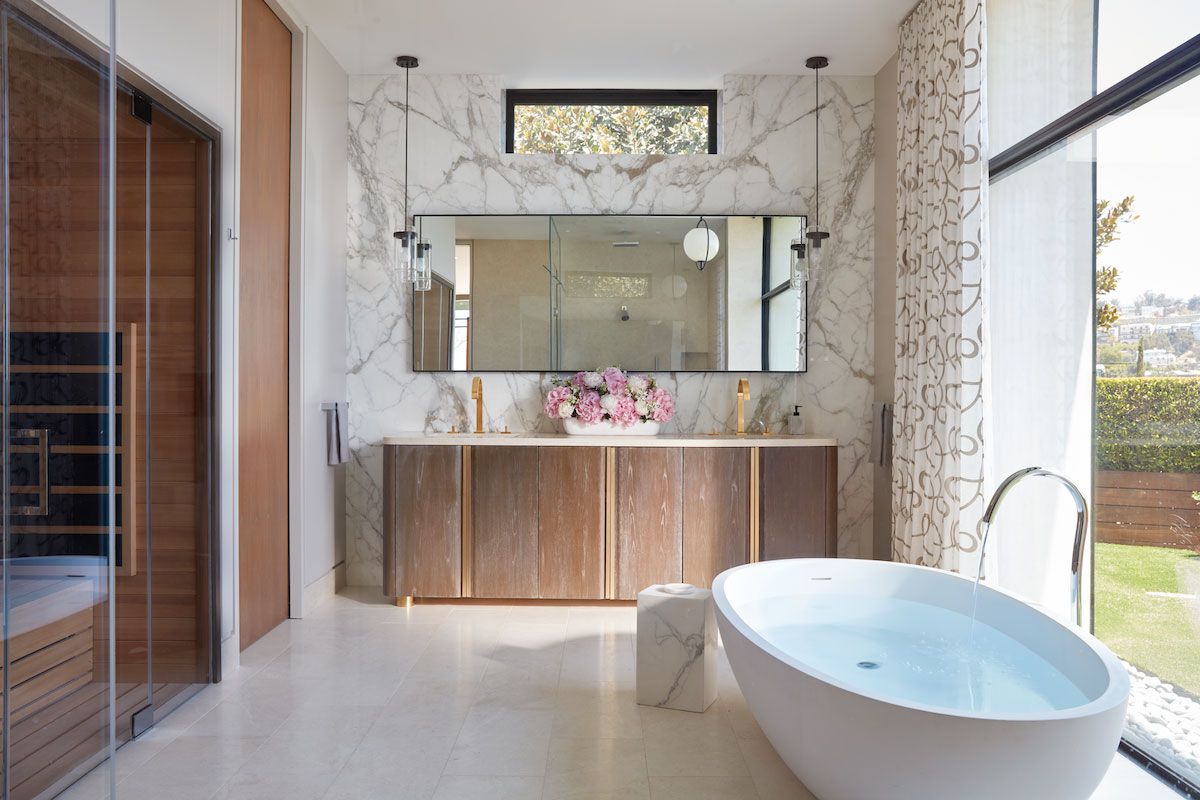 9 | With neutral colored curtains and flower pots, everything becomes more lovely and private. Tanager Way Modern Home in Los Angeles for Sale at $11.5 Million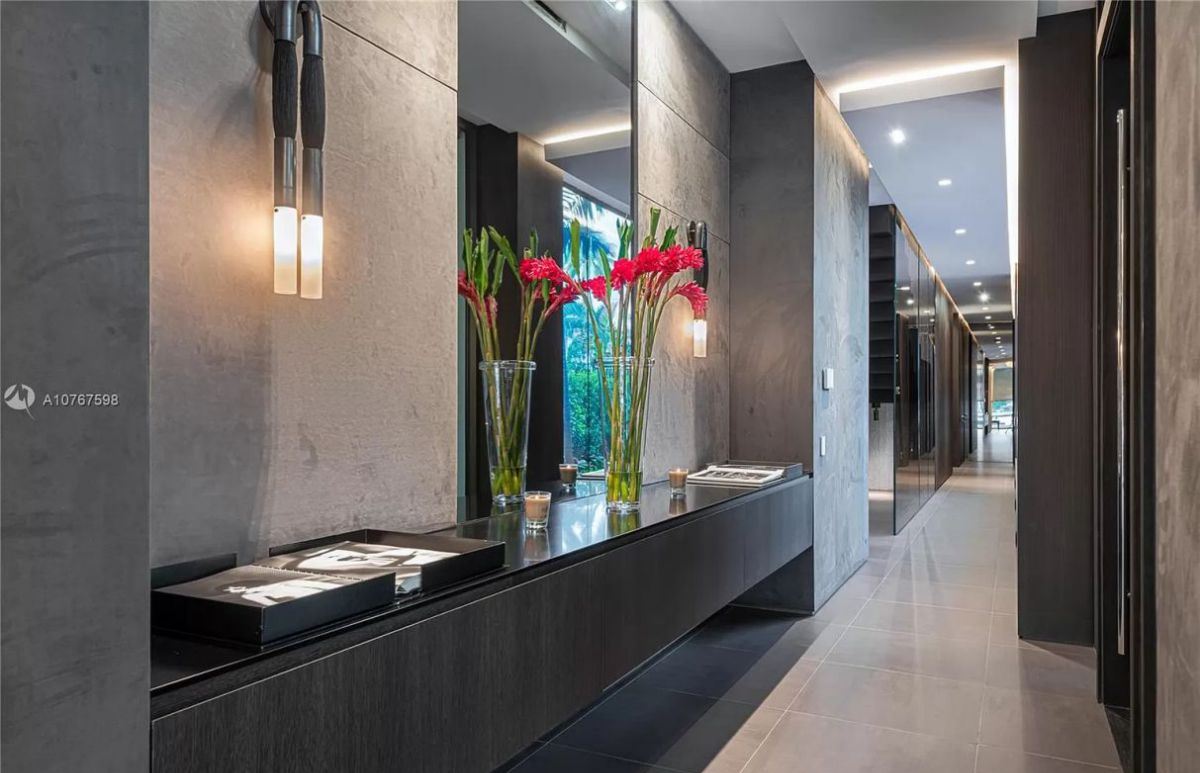 10 | When you have a vase in the bathroom, you can easily swap out your favorite flowers. $15.5 Million West Dilido Modern Masterpiece offers Luxury of Miami Living
More Ideas for Bedroom: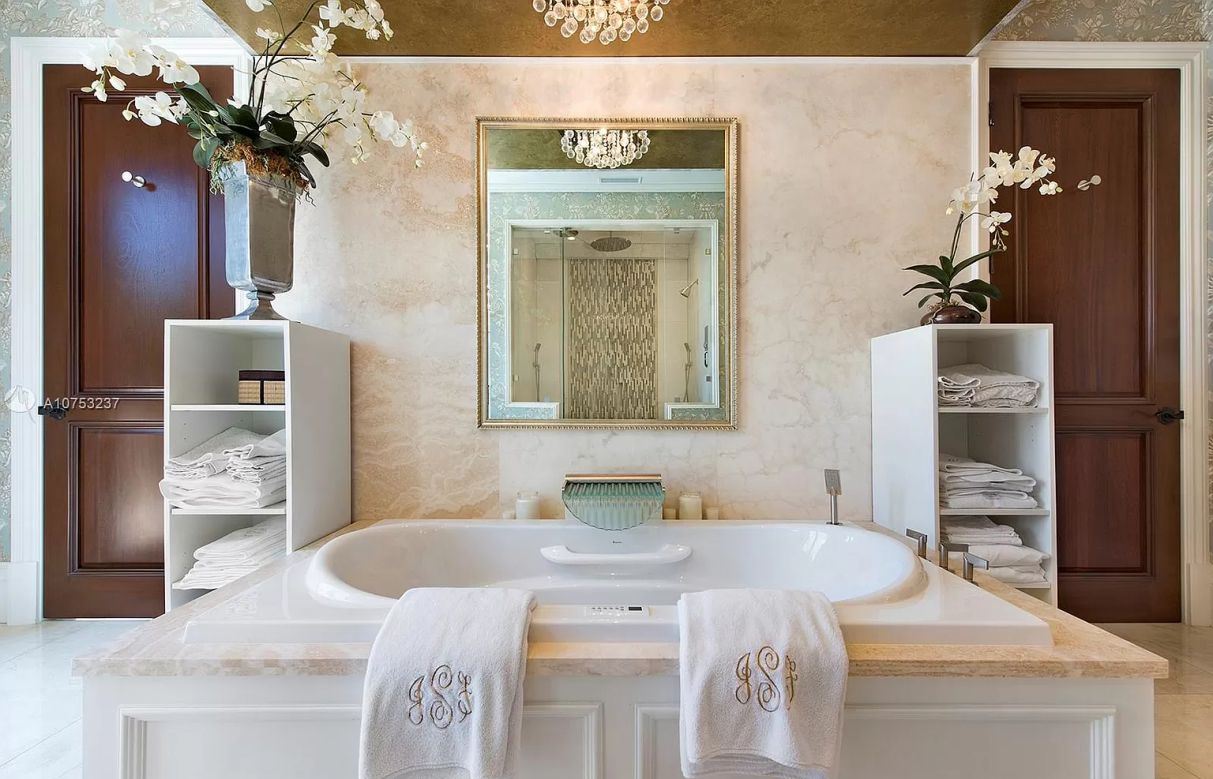 11 | Adding flowers to the shelves is another creative idea for a romantic bathroom where you can relax and enjoy. $20 Million Contemporary Mediterranean Oceanfront Villa in Miami Beach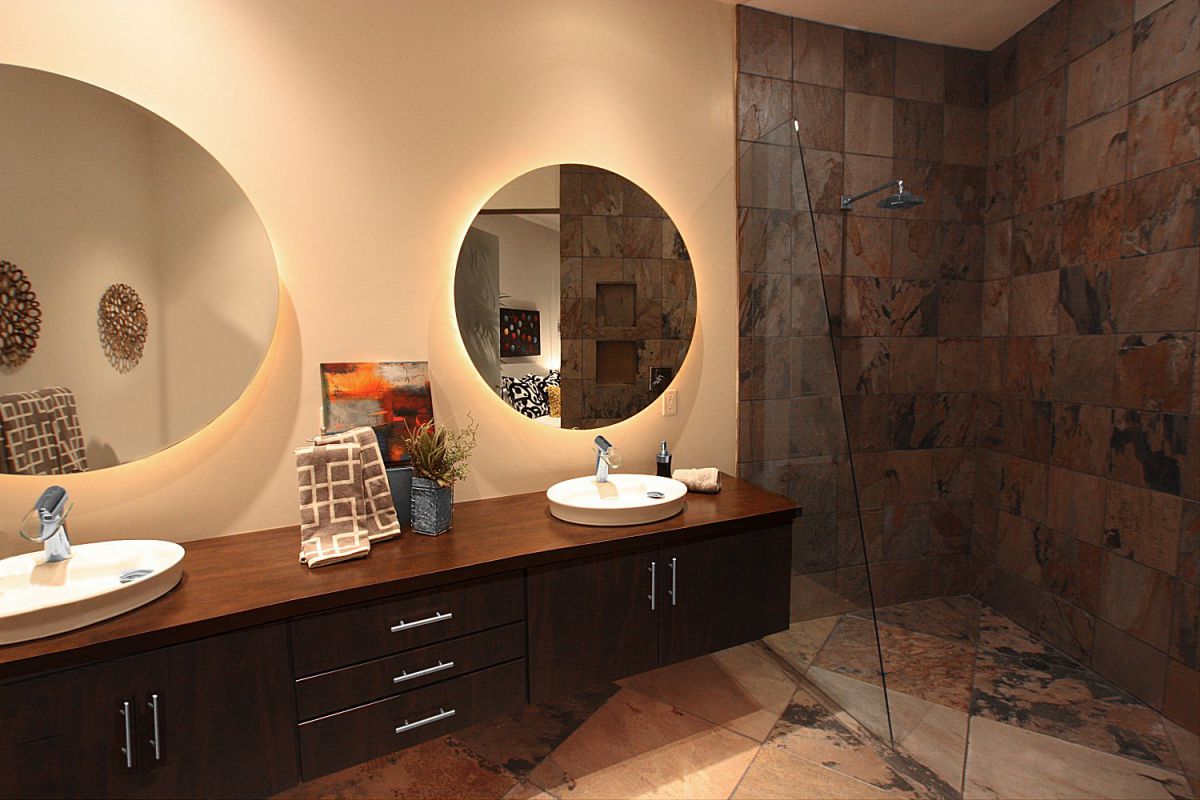 12 | A new design trend for the bathroom is the LED round mirror. Sierra Vista Residence in Rancho Mirage by Brian Foster Designs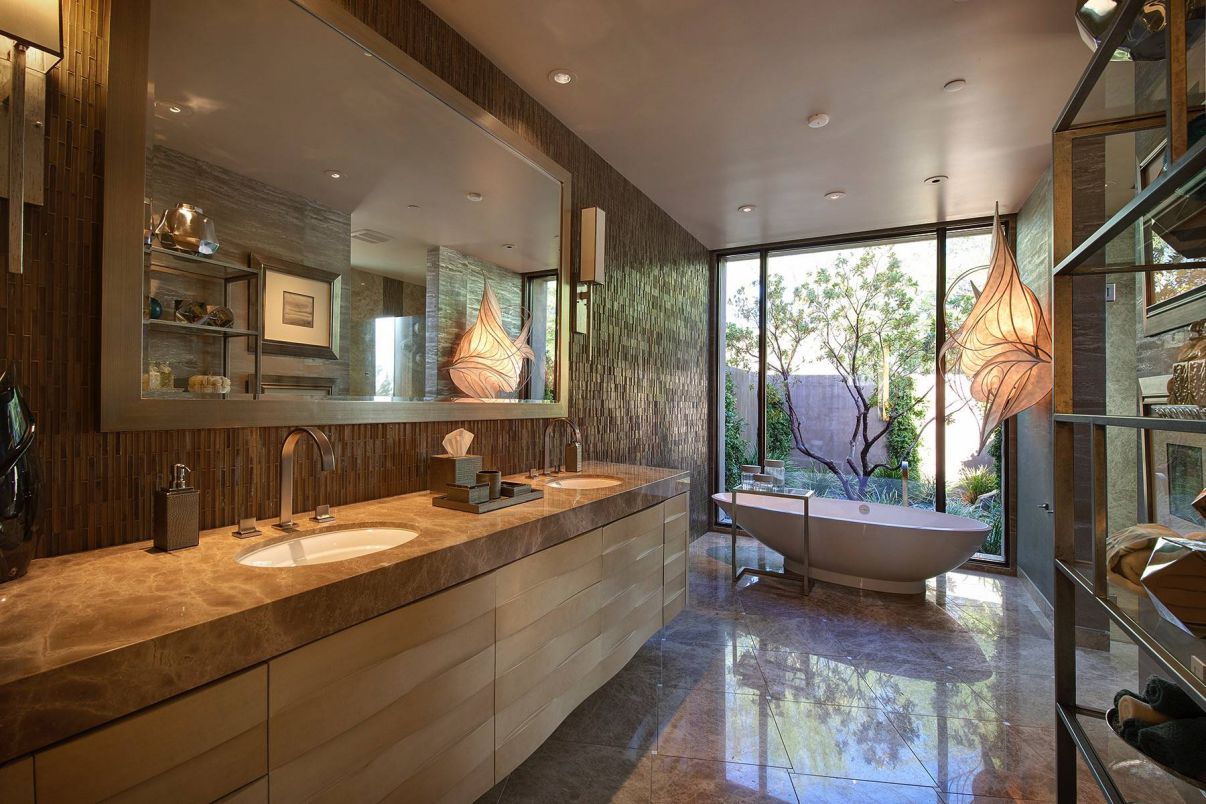 13 | A pendant lamp with a unique shape will stand out and be a focal point in a room like this one. Desert Highlands Modern Home in Las Vegas by Avalon Architectural, Inc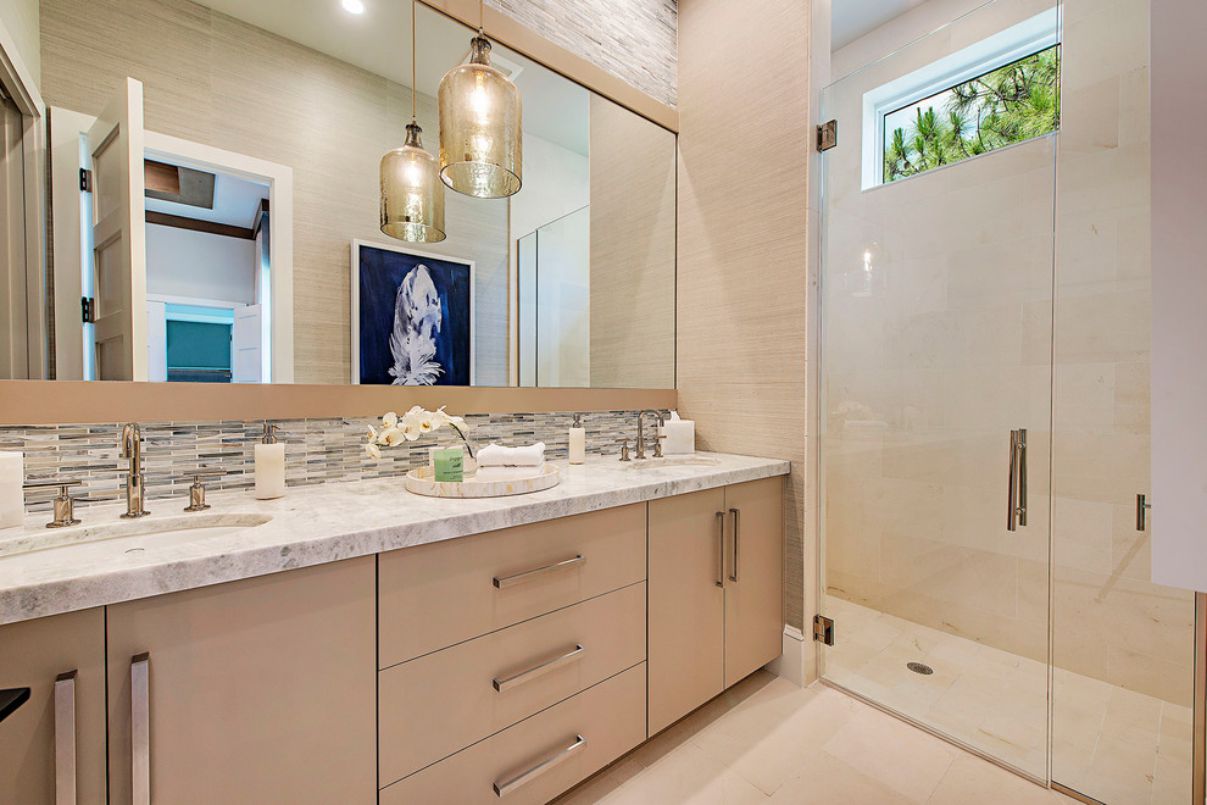 14 | Candlelight, transparent pendant lights, and lovely small vases go well with the bathroom's neutral color scheme. Interior Design Ideas of Coquina Home by Marc-Michaels Interior Design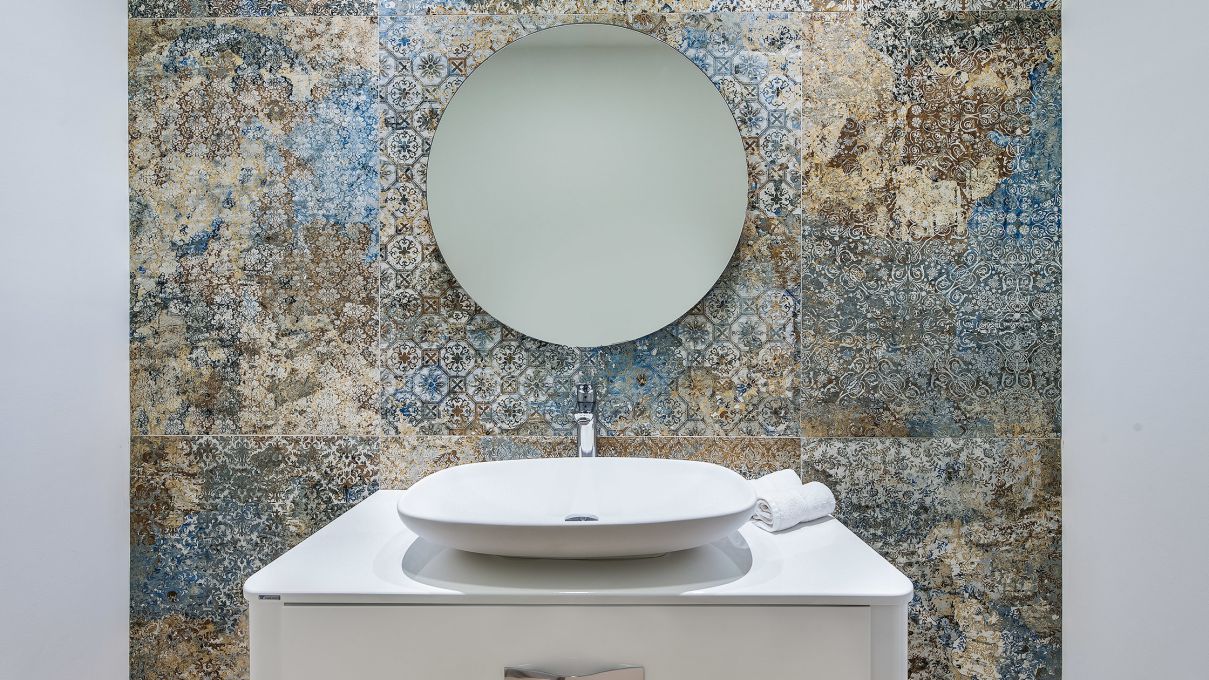 15 | To give your room more depth, choose the right wallpaper. Impeccable Home in Miami Beach, Florida for Rent at $20,000 per Month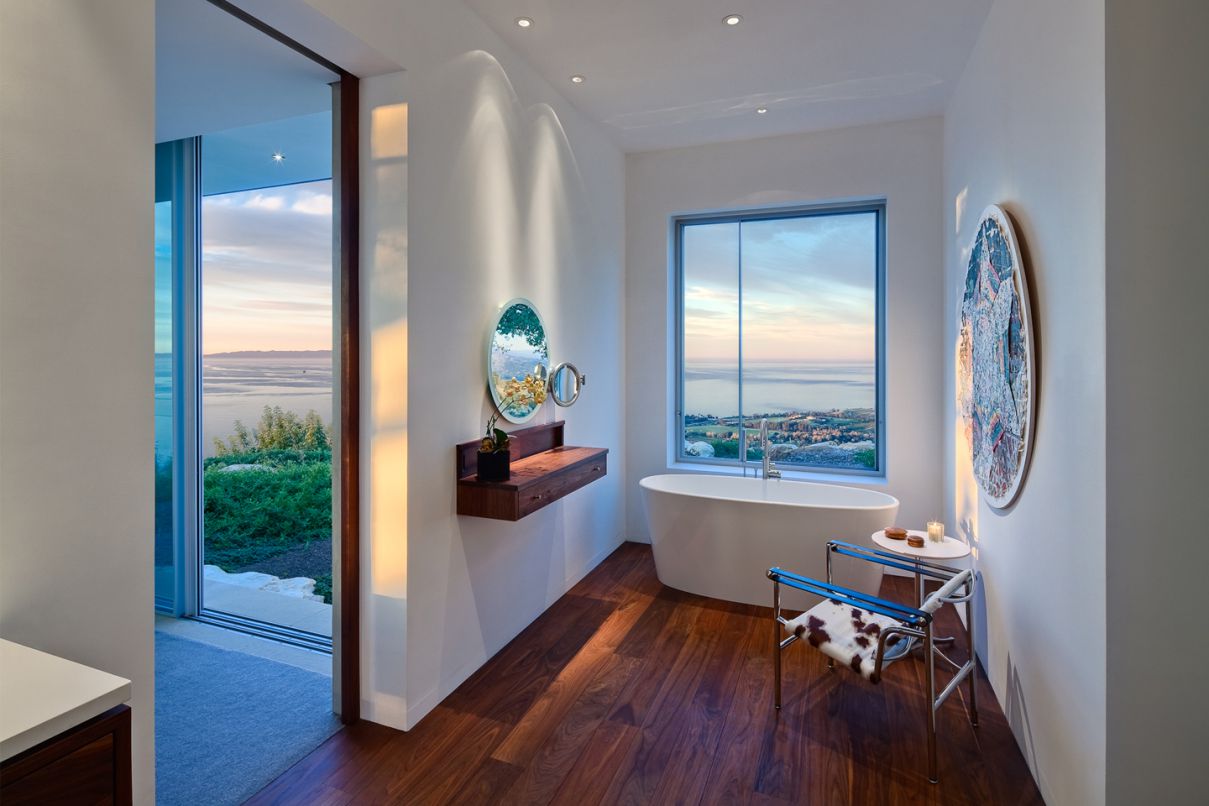 16 | From the placement of the bathtub to the light and symmetry of the round mirror, everything is in perfect order. Carpinteria Foothills Residence by Neumann Mendro Andrulaitis Architects
---
Thousand of high quality images of Bathroom and more you can see at Bathroom Gallery.