Date of Publishing:
Brilliant Bathroom Ideas 2023
Luxury ideas. Without a question, one of the most often used rooms in a house is the bathroom. Although utility is the main priority in this area, it should also look good and feel comfortable. After all, being in a beautiful place might increase your mood in the morning. So continue reading for some motivation! The future bathroom ideas 2023 look like they'll be popular for a long time!
1. Spectacular Bathtubs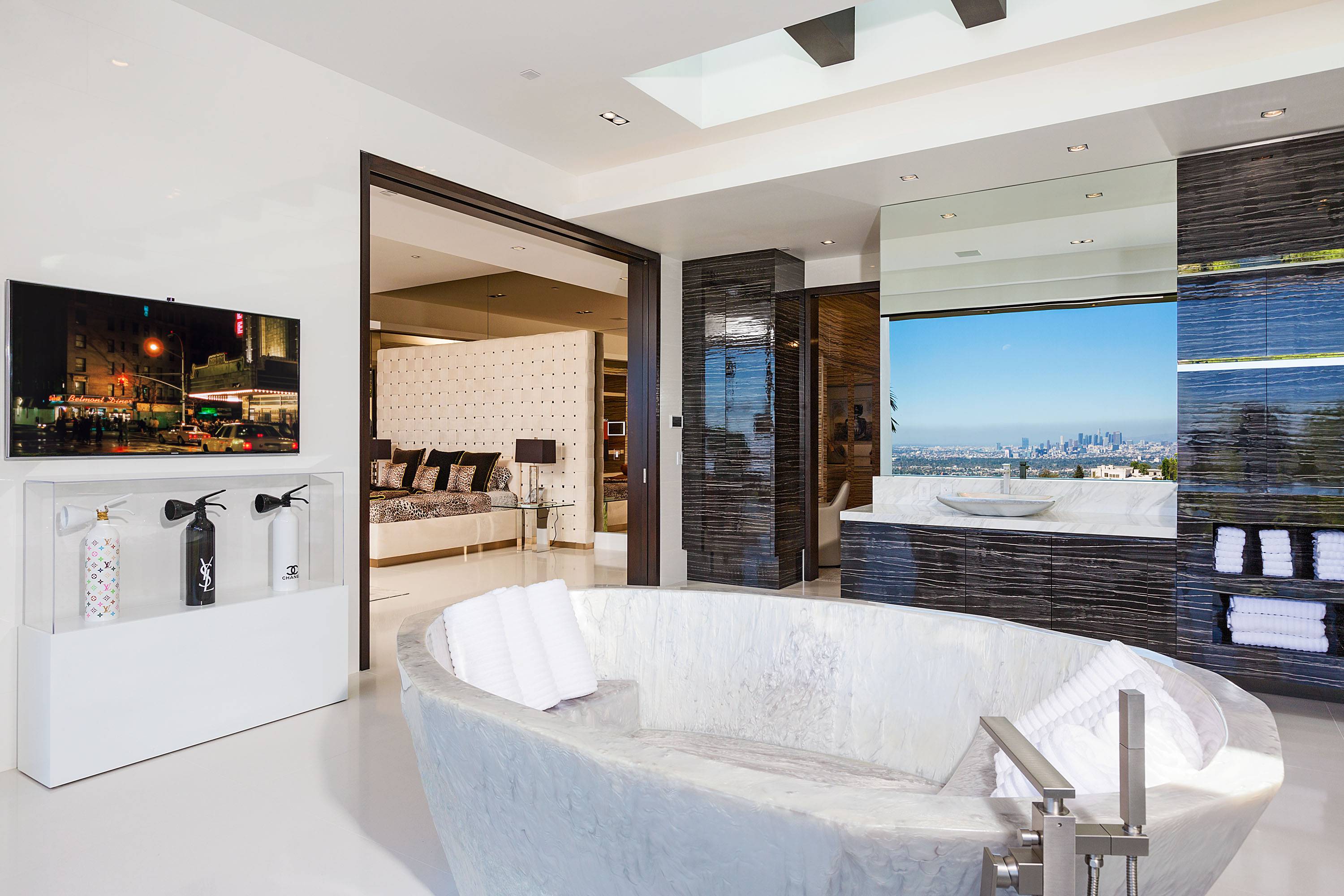 A spa-like ambiance and an air of luxury are created by freestanding bathtubs. In many master baths, they have also taken center stage. In light of this, it is understandable that designers have refined tub designs even more. This focal point is actually growing more and more fascinating. Year after year, new opportunities are made possible by the development of new materials. Extraordinary Modern Mansion in Los Angeles by Ferrugio Design & Associates
2. Japandi Design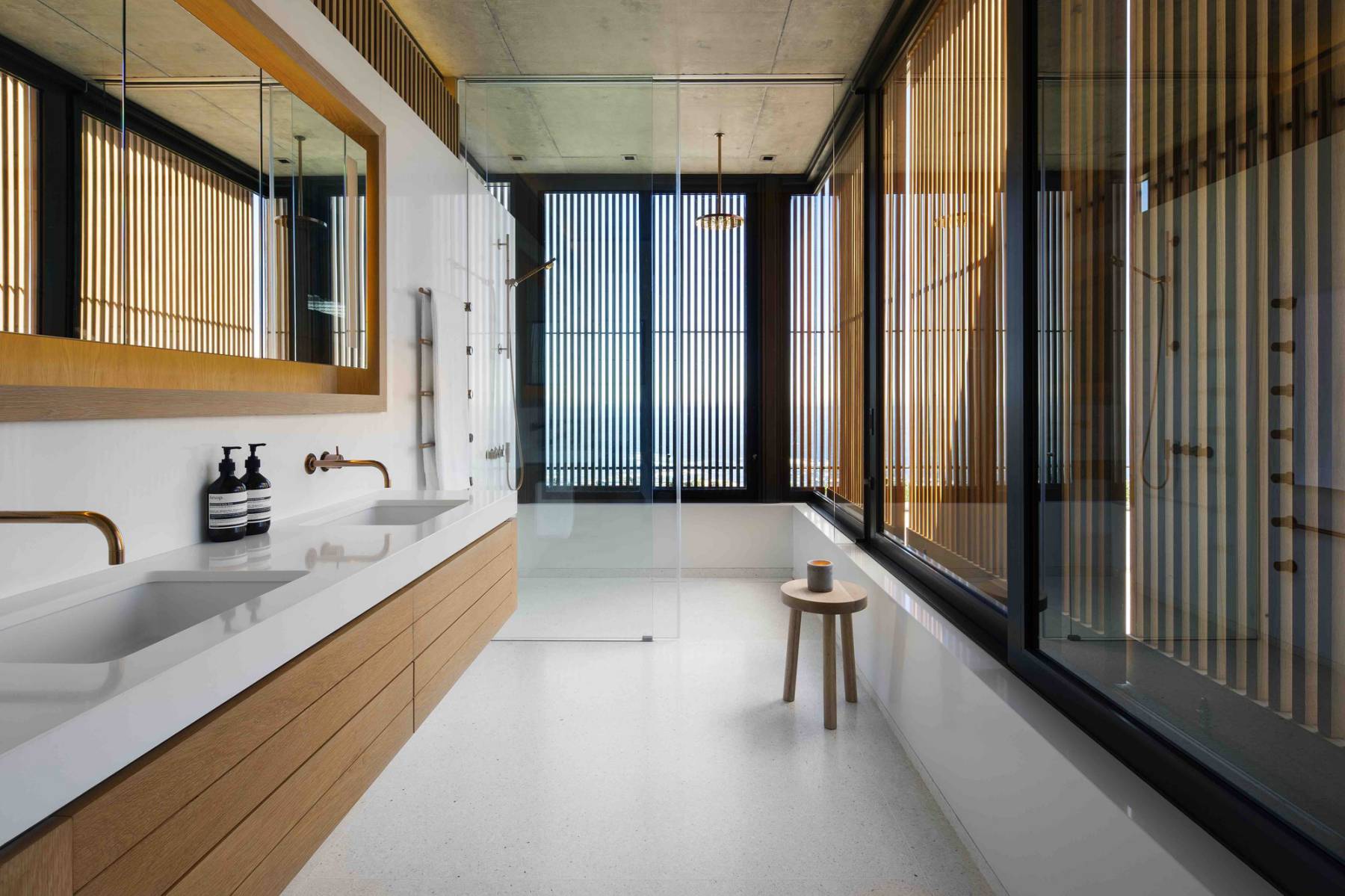 The emerging Japandi design trend will endure until 2023 and beyond. With slatted wood, black wood coatings, and contemporary shapes, it combines Scandinavian and Japanese design elements. We're not really bringing in any gold; instead, we're employing metals that are black, chrome, or white. Clifton Modern Home in Cape Town by Malan Vorster Architects
3. 2023 Trends for Master Bathrooms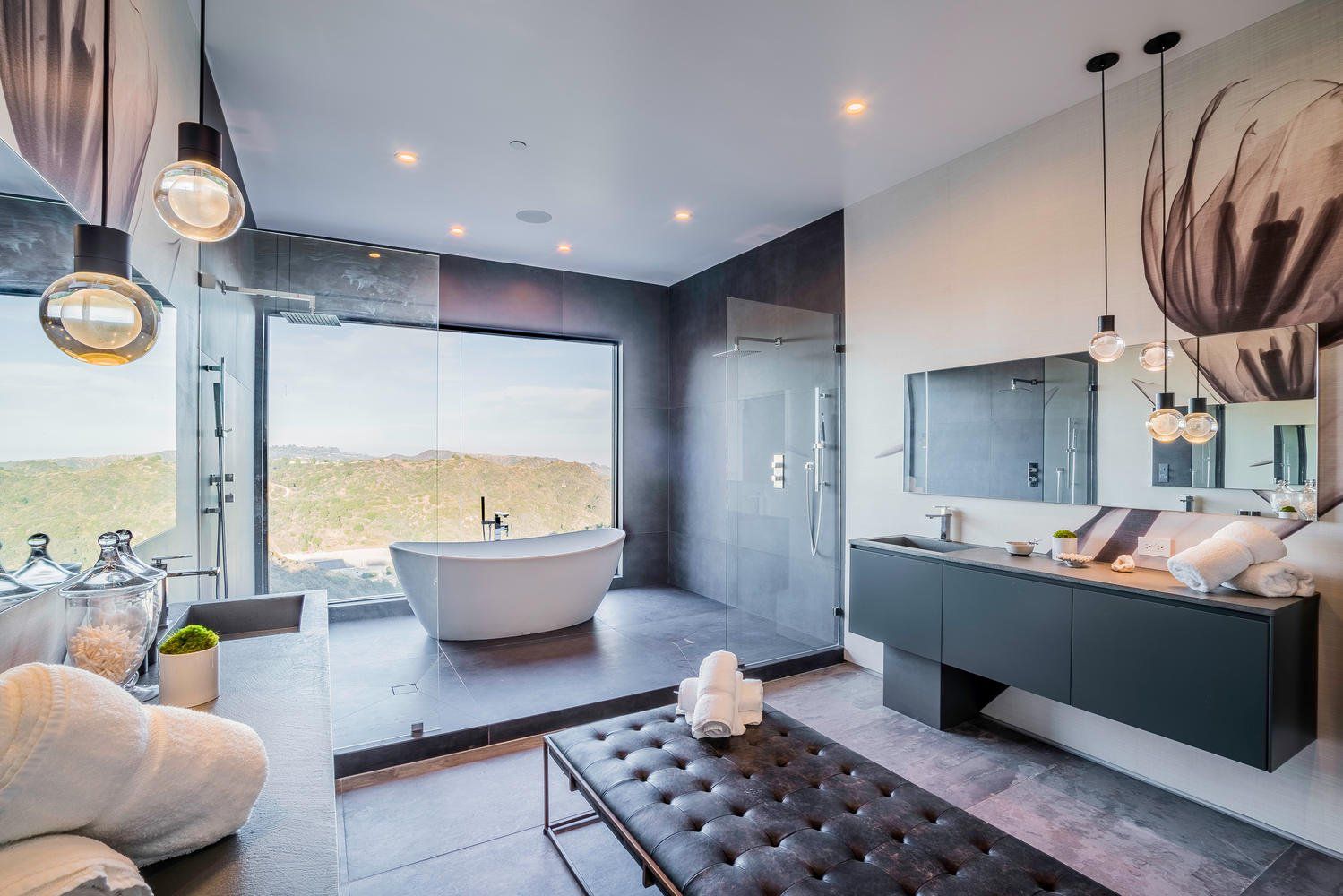 After a hard day, a master bathroom should be a tranquil hideaway where you may soak in the tub or take a refreshing shower. Every material, accent, and piece of furniture should enhance the space's atmosphere. Fortunately, elements like the hottest décor trends, tile trends for bathroom ideas 2023, and more will make any primary bathroom shine. Elegant Roscomare Road Modern Home in Los Angles
4. What Are Anthracite Accents?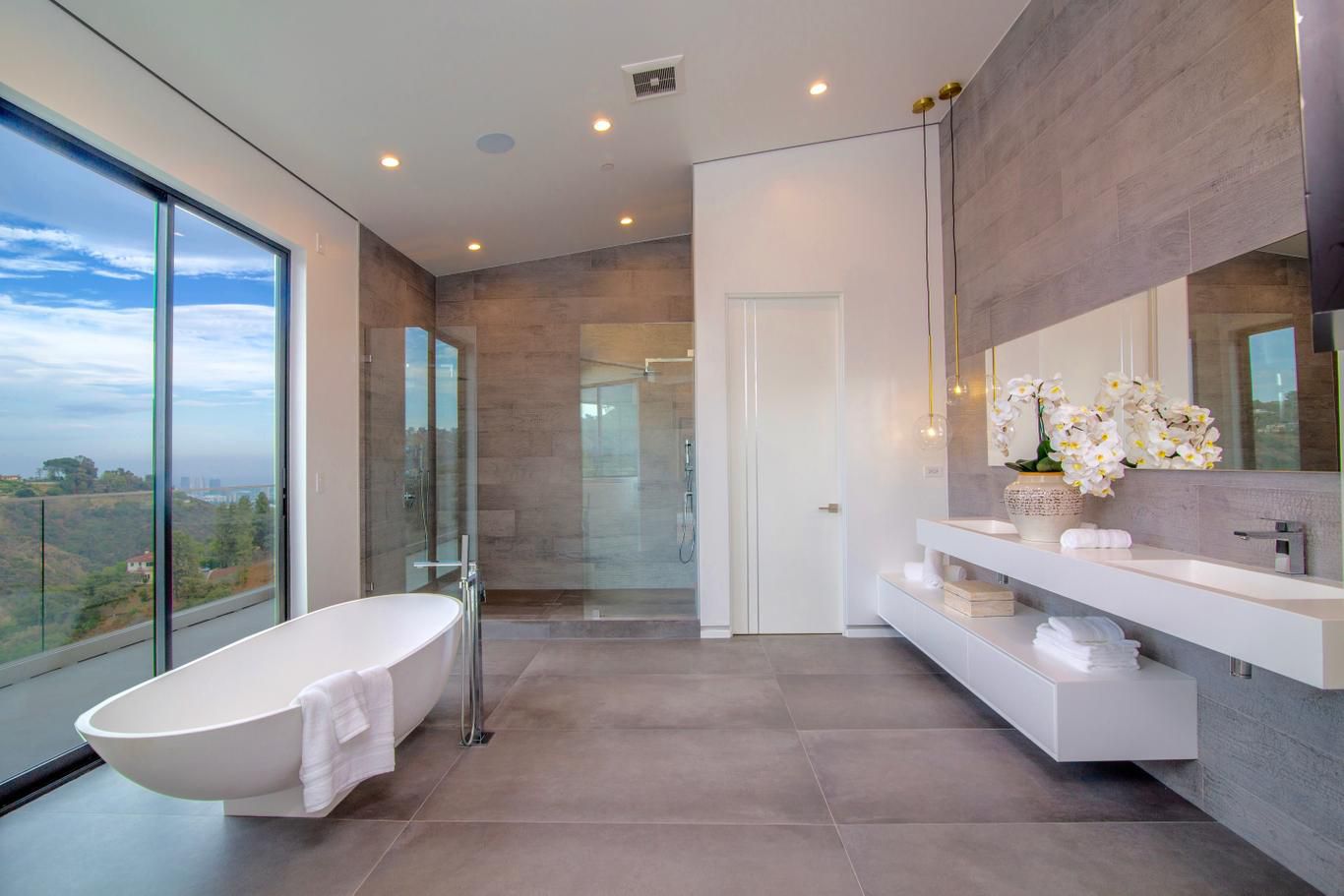 In 2023, the lowly coal will have its day. However, anthracite is not your typical rock. It has a submetallic sheen and is often referred to as hard coal and black coal. It is perfect for settings that are sensitive to heat and moisture, such restrooms, because it has a high density and minimal contaminants. Anthracite has a striking effect on any interior design, whether used in its natural form or as a dark gray paint. It also looks great in a completely natural and neutral decor. Use the color as a focal point, in dcor, or on walls to add natural definition. 1200 Linda Flora – Modern architectural masterpiece in Los Angeles
5. Coastal Blues
Painting colors that are trendy in bathroom ideas 2023 will also include blue and marine green tones. Blues and teals seem like the ocean when combined, especially the deep, jewel tones. Choose pastel colors for a softer seaside aesthetic. Bathrooms feel as clean and fresh as a sea breeze when these colors are used together. Stunning Georgina Avenue Modern Home in Sata Monica, California
6. Modern Wall Sconces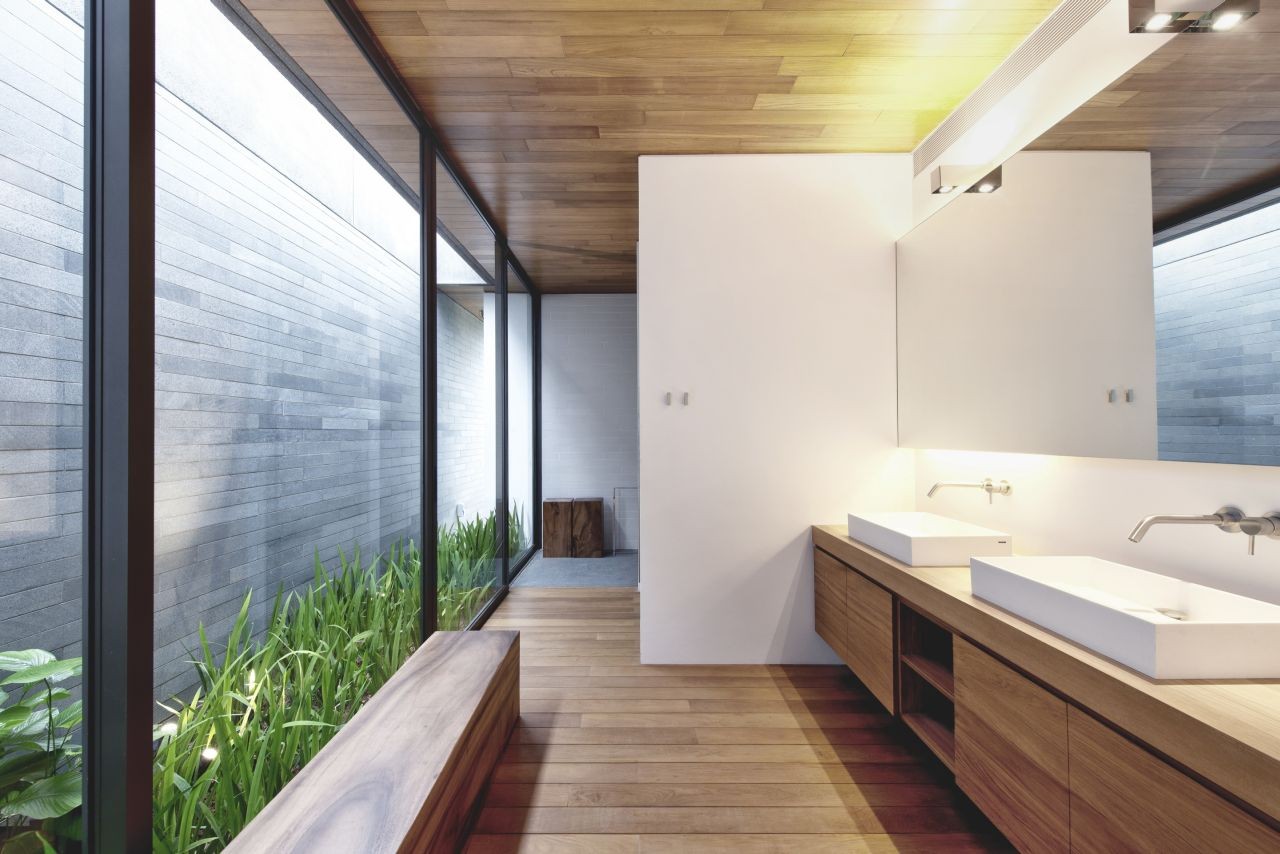 Complete minimalism is out. However, senses for interior design have clung to minimalist aesthetics. In other words, we'll see fresh takes on the design in other residences. One of these, slimline wall sconces, is a fad for master bathrooms. Bathrooms of any size can be decorated and illuminated with these elegant accessories. Additionally, these eye-catching dots are very helpful for inexpensive improvements or sprucing up a holiday rental. The Wall House in Singapore by FARM
7. Deep Earthy Colors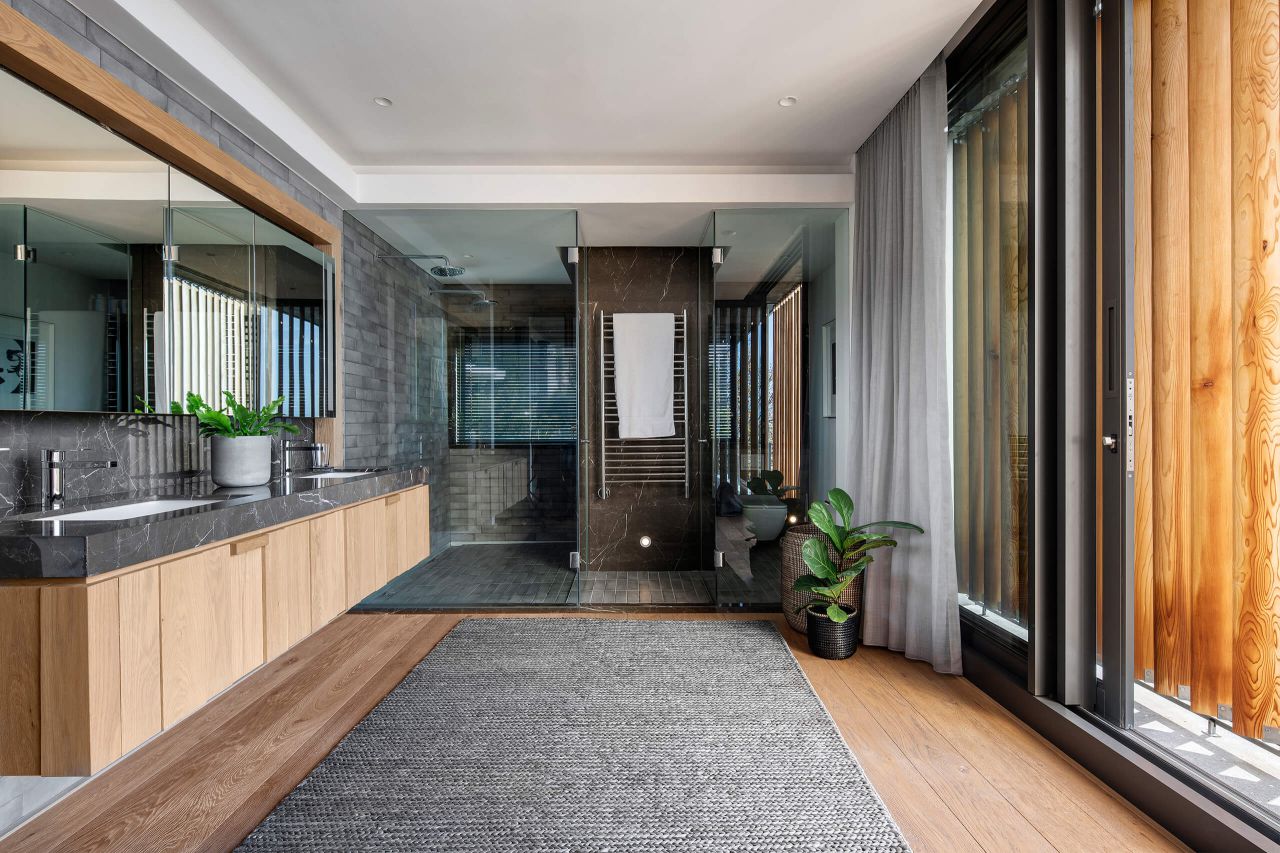 The timeless classic bathroom colors of 2023 include earthy tones like sandy beiges, warm ochres, and dusky browns. Either combine many shades inspired by nature, or stick to the multiple saturations of a single hue. Whatever option you select, the end result should be beautiful and serene. It's a straightforward yet powerful technique for establishing a connection with nature indoors. Higgo Road Modern House in Cape Town by Malan Vorster Architects
8. Metallic Accents that Are Warm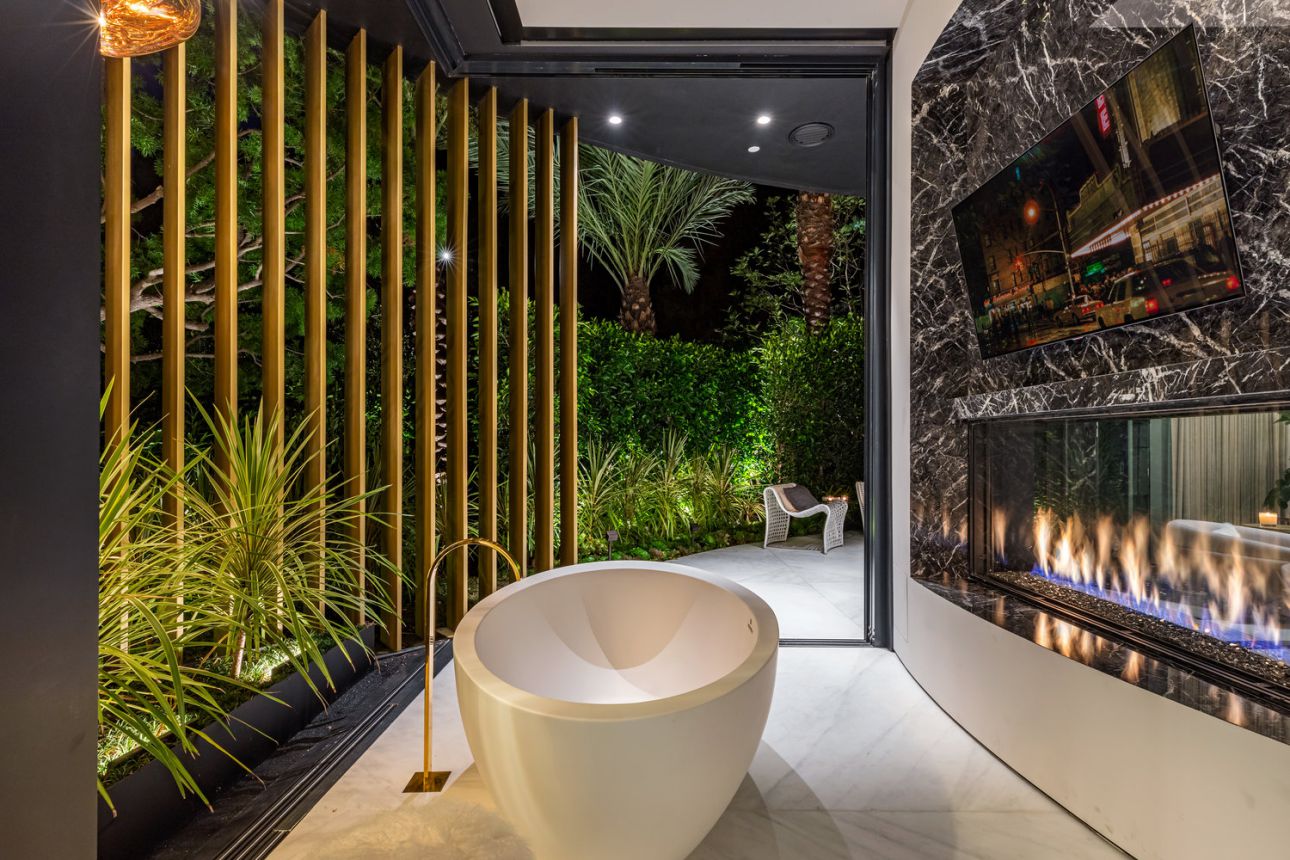 Among the trends for 2023's master bathrooms, hardware and fixtures are in the focus. To provide a little bit of warm contrast to the starkness of a tiled bathroom, go for softened metallics like brushed or champagne gold. Don't feel compelled to stick with a single metallic finish, either; mixed metals are increasingly becoming more popular. Inimitable Designed Franklin Avenue Home in Los Angeles
9. Concentrate On Basic & Simple Shapes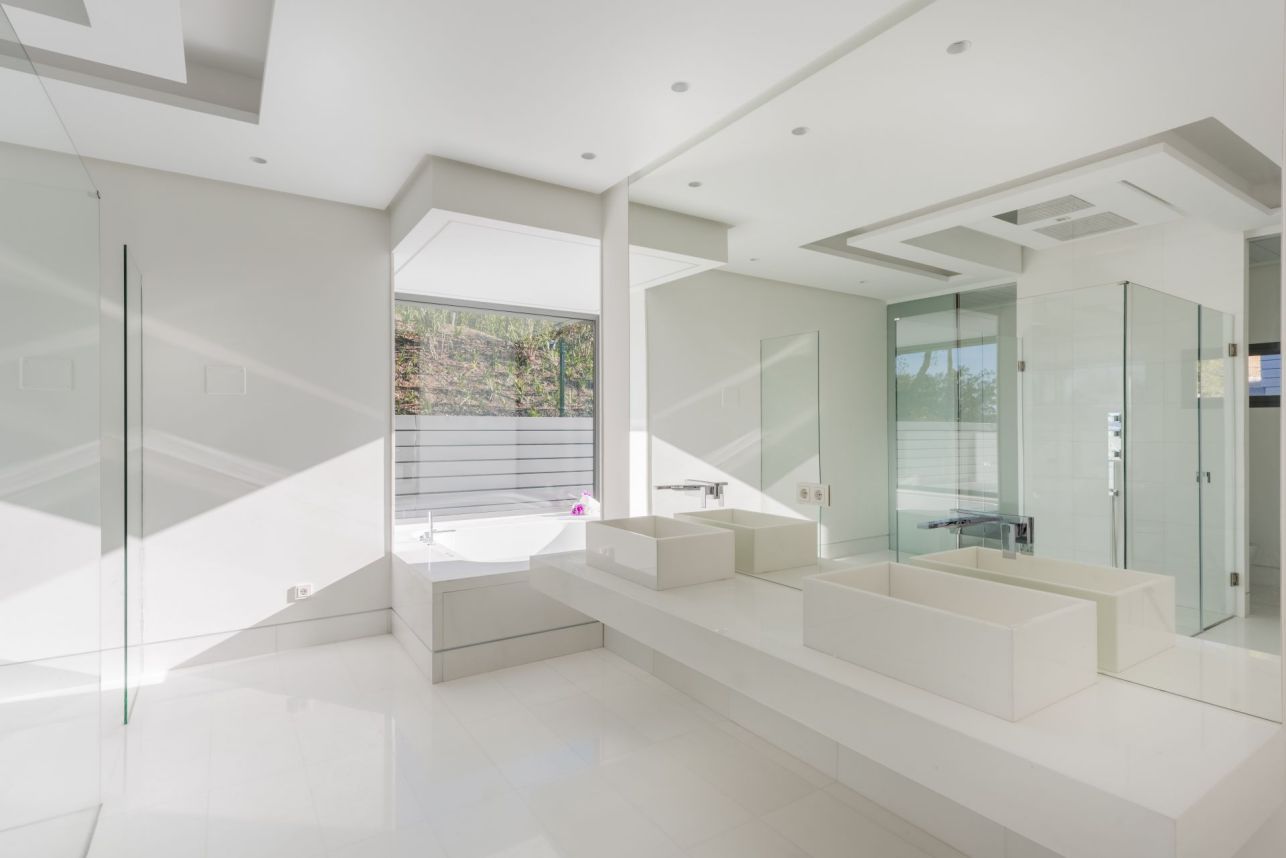 Future plans call for simplicity. Having said that, there is much to anticipate. Particularly in the hands of creative designers, simple shapes and clean lines can result in less that seems cozy and welcoming. A bathroom design can improve the entire interior of a modern master suite when it is incorporated. The emphasis is shifted to rejuvenation with elegant lines. Elegant Contemporary Villa in Benahavis, Spain
10. The Year 2023's Chic Small Bathroom Trends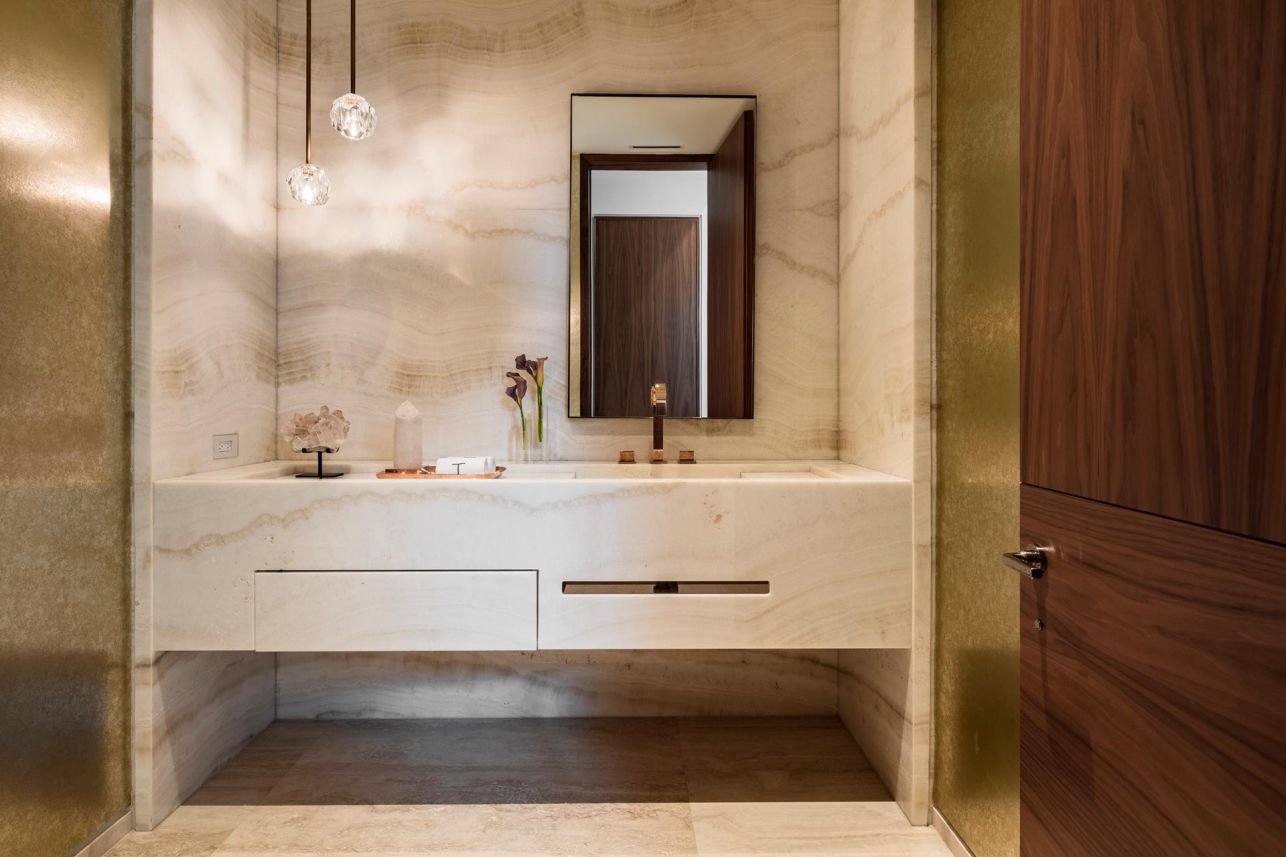 Tiny powder rooms are also examples of small places that may have a ton of flair. After all, it's how it's utilized and decorated that counts, not how big it is. The small bathroom trends for 2023 include a number of excellent suggestions for maximizing even the smallest rooms. Waterfront Bal Harbour home in Florida by Choeff Levy Fischman
11. Mirrored and Glossy Surfaces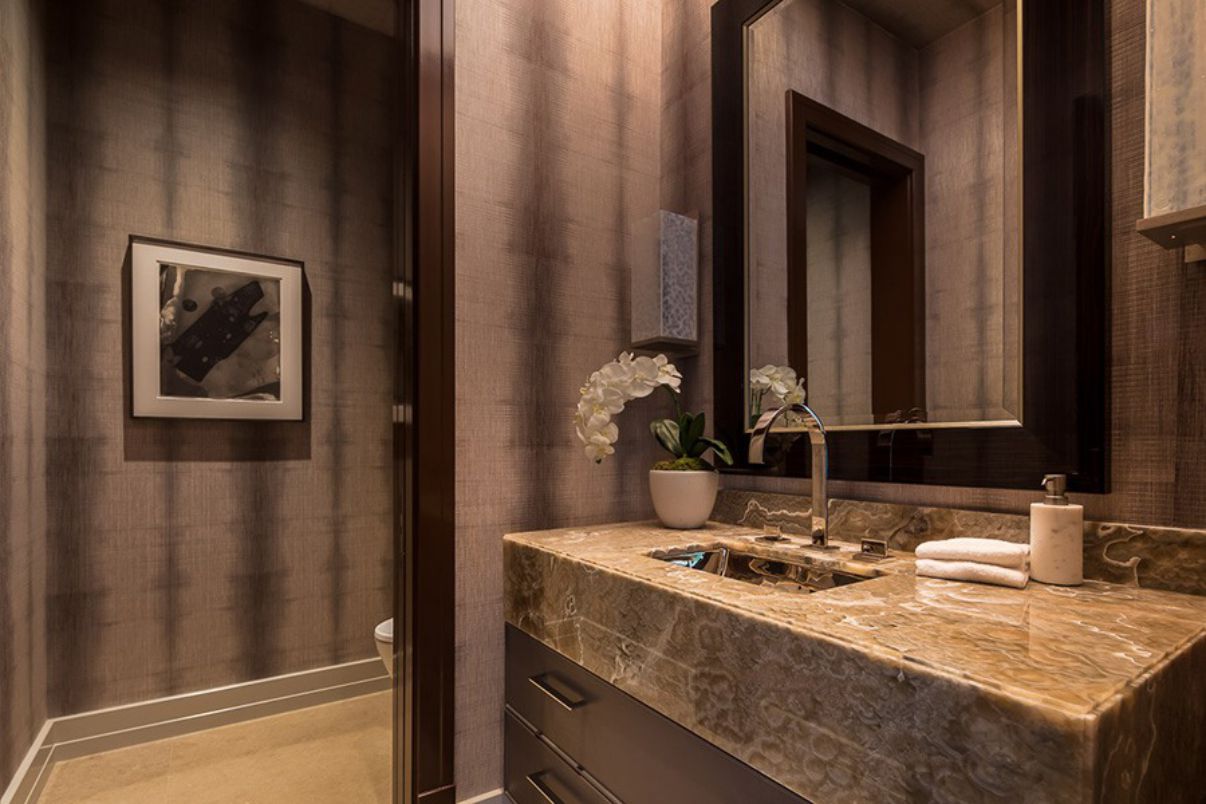 The key to small spaces is to give the impression of more space. And there isn't a better way to do so than by adding reflective surfaces that make the space appear larger. Imagine a large mirror covering the full wall behind the basin. Since glossy or metallic tiles also have reflected features, even the bathroom tile trends of 2023 may come in helpful. $29 Million 2020 Beverly Hill Masterpiece hits the Market
12. Glass Showers With No Seams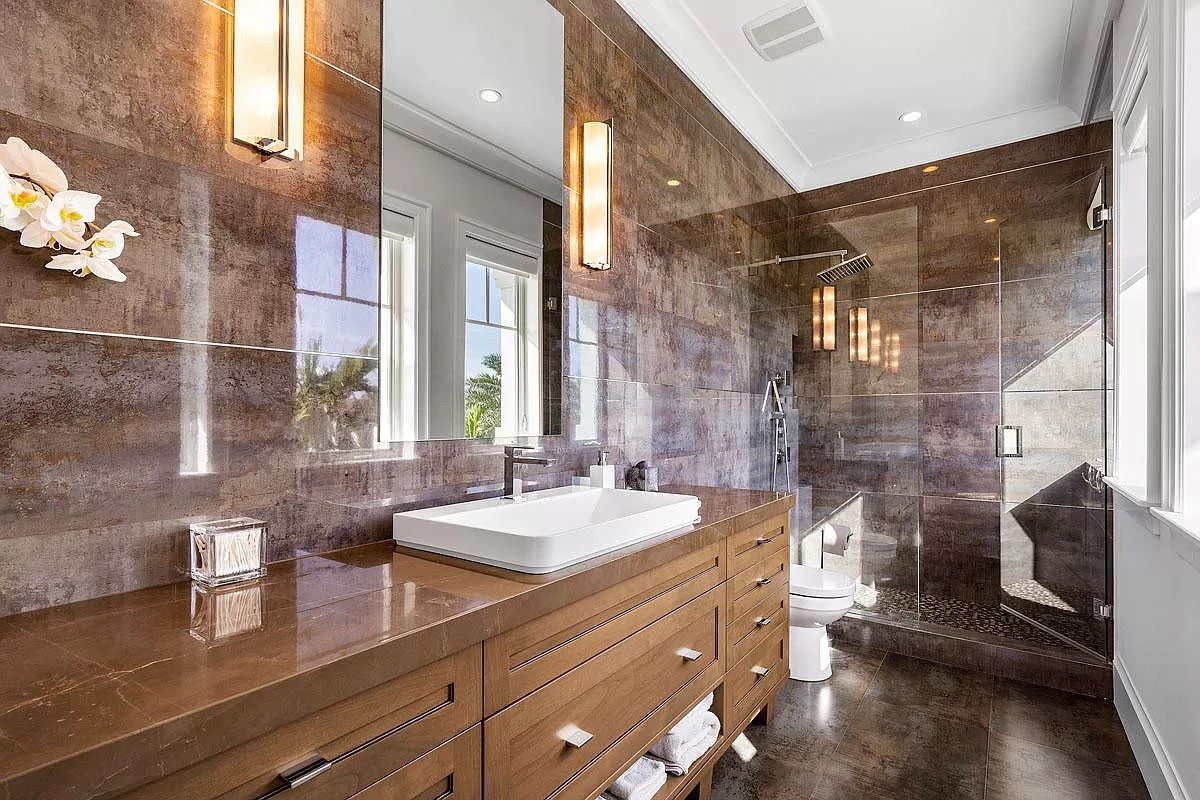 The frameless glass shower has had to be one of the best tiny bathroom remodeling ideas of 2023. The shower cubicle is made of one or two plain glass panels that lack any kind of framework and give the impression of space. In addition, it gives you free rein to flaunt the stunning bathroom tile styles of 2023. 2295 East Silver Palm Road Modern Home on Market for $5 million
13. Ideas for a Rich Bathroom Design in 2023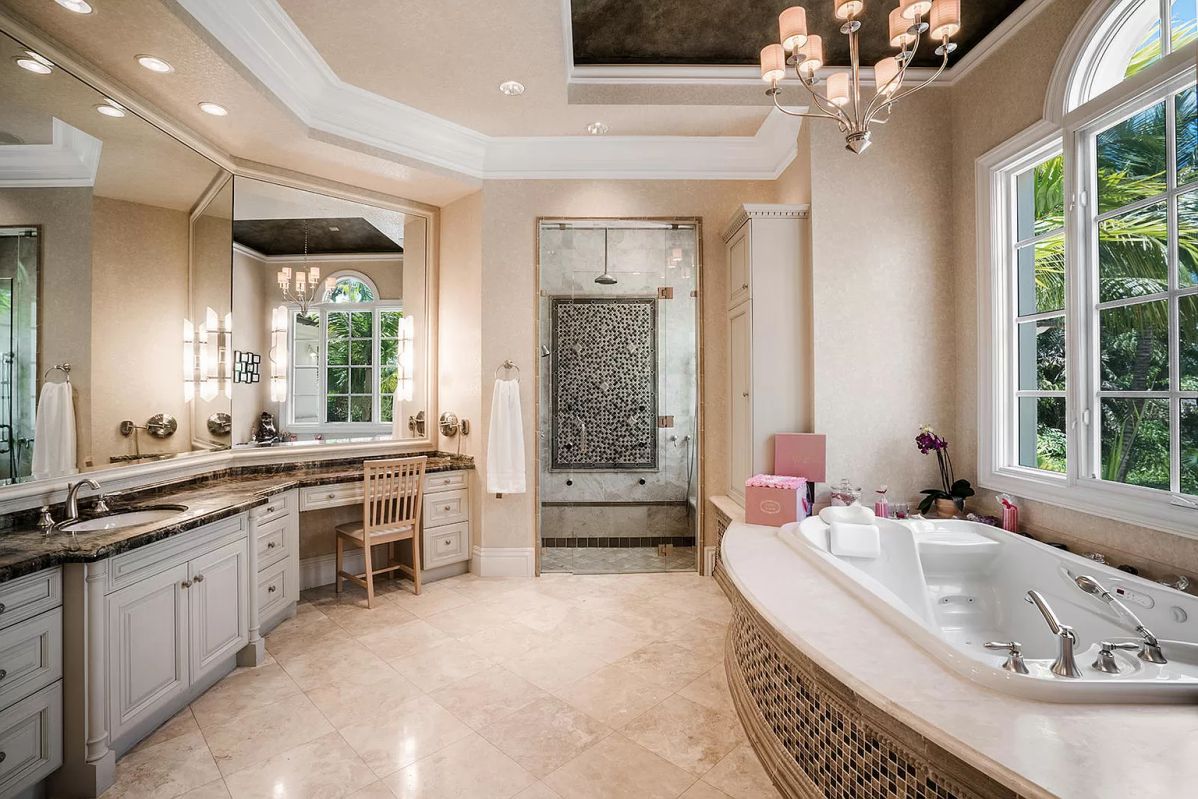 The difference between a boring and a striking bathroom is charming décor. Fortunately, bathroom design trends for 2023 undoubtedly stand out. These significant trends will undoubtedly make your area stand out from the competition. Ultra-exclusive Mediterranean Estate in Boca Raton offered at $19.9 Million
14. Hardware In an Industrial Style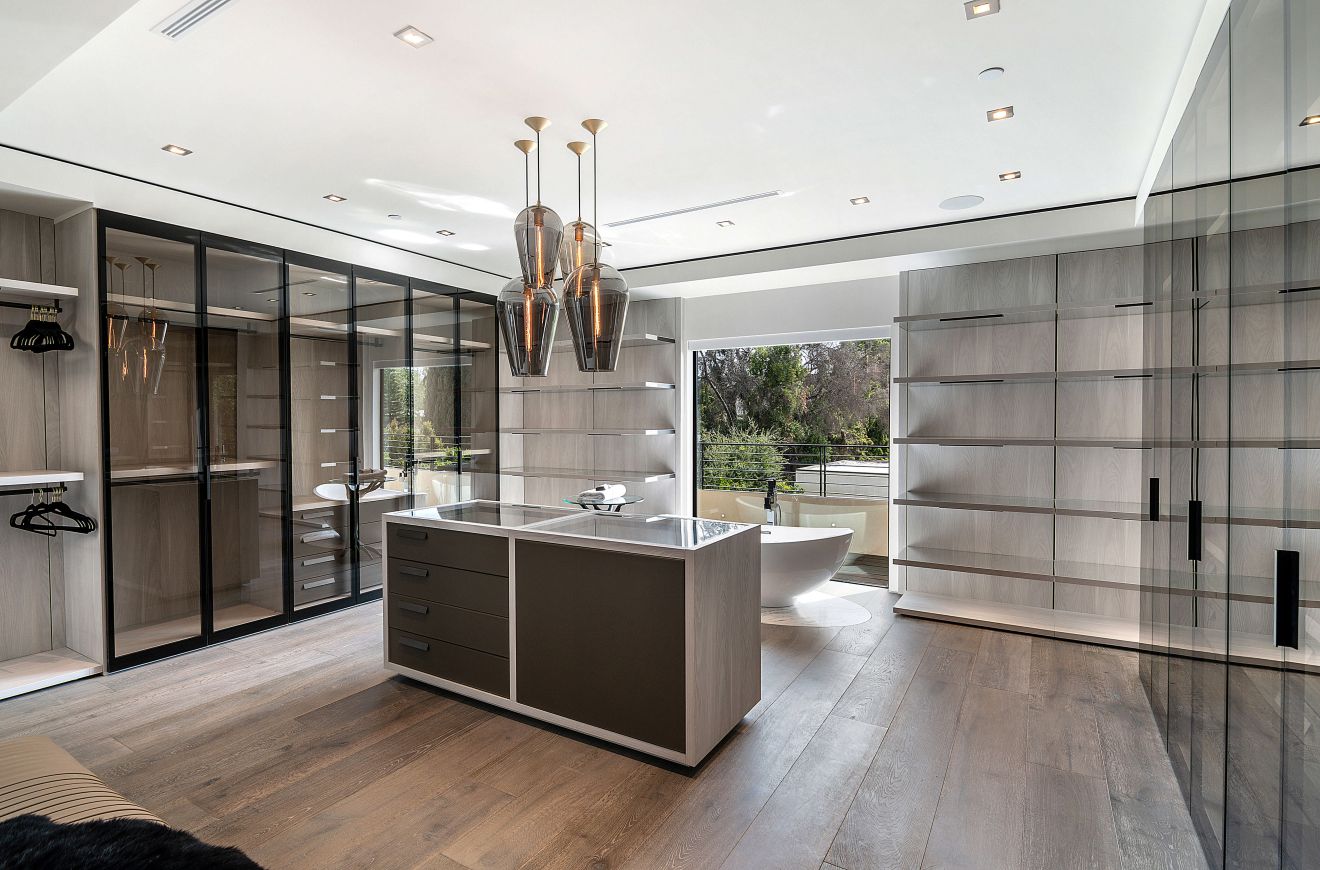 Make use of pipework as a feature rather than concealing it or limiting its presence. To enjoy a touch of steampunk flair, embrace the industrial-style guest and master bathroom styles of 2023. Utilize warm metallic accents, such as the ones previously mentioned, to combine bathroom trends. Or combine with black pieces for a different appearance. The outcomes ought to be astounding in either scenario. Exquisite Contemporary Mediterranean in Los Angeles offered at $7 Million
15. Bathroom Trends for 2023 Luxurious Area Rugs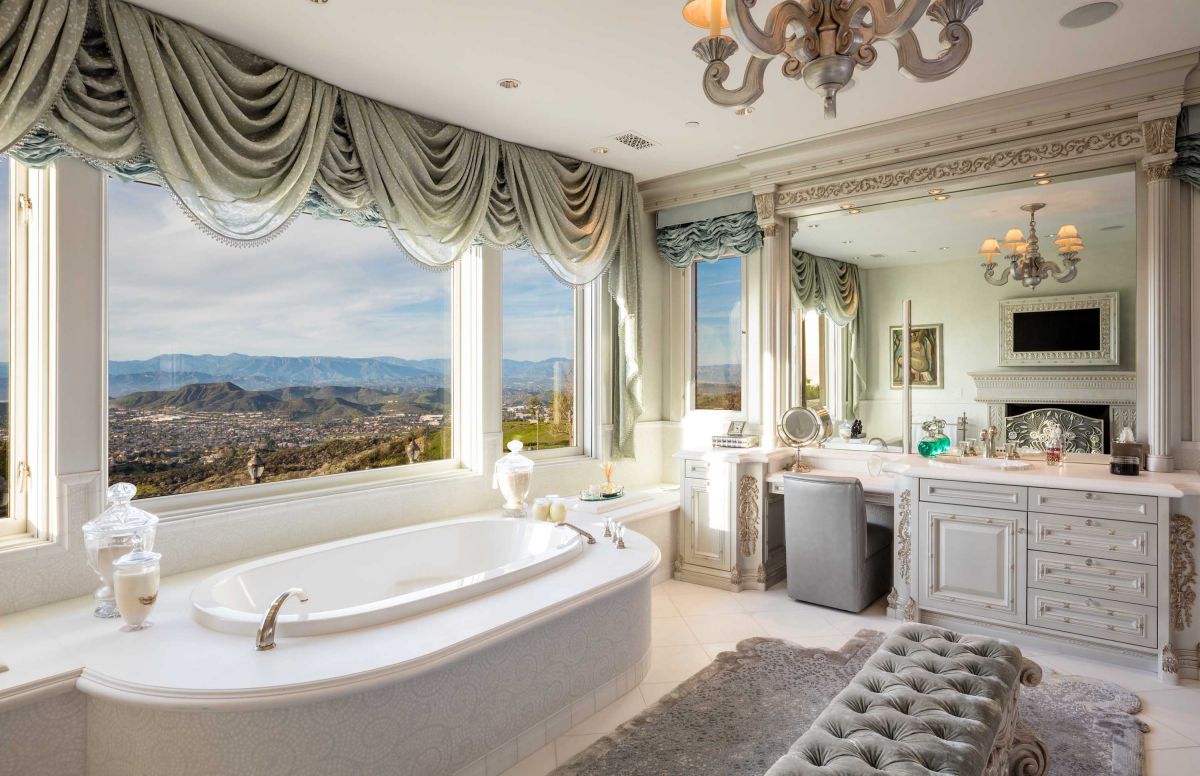 Nothing enhances a space's sense of comfort and elegance like a soft component. Instead of using a standard bathmat, choose a high-quality area rug. There are numerous design options to think about. But geometric or oriental designs will undoubtedly endure past the rug bathroom trends of 2023. 2500 White Stallion Rd, Thousand Oaks on Market for $15 Million
16. Enduring Bathroom Trends For 2023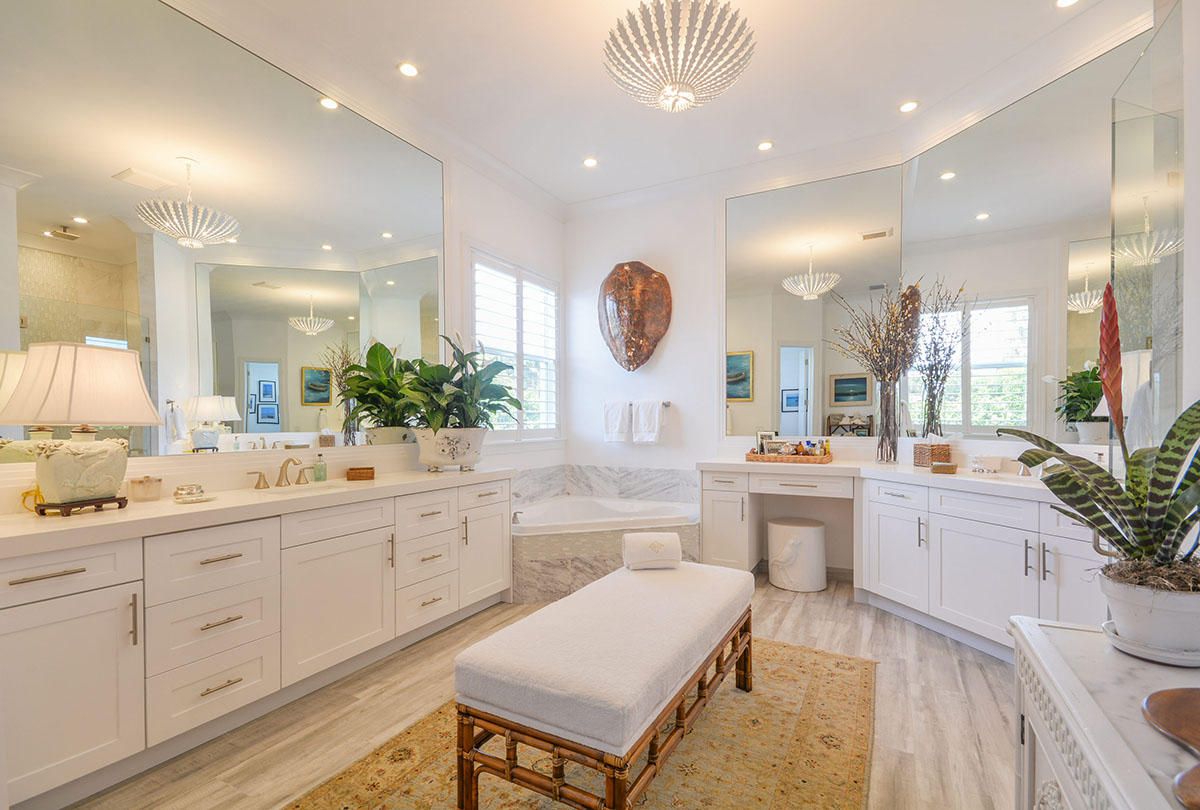 Fresh greens will always be a favorite, and their appeal is growing yearly. We're focusing in on the specifics as a result. More specifically, vegetation that thrives in a humid, almost tropical environment is highlighted. However, not just any bloom or sprout would suffice. More elaborate plants that do well in the shadow will be shown. Consider majestic palm trees, air plants, Paphiopedilum orchids, or even a miniature version of your favorite tree. South Atlantic Drive Residence, Florida Listed for $4.5 Million
17. The Bathtub as the Centerpiece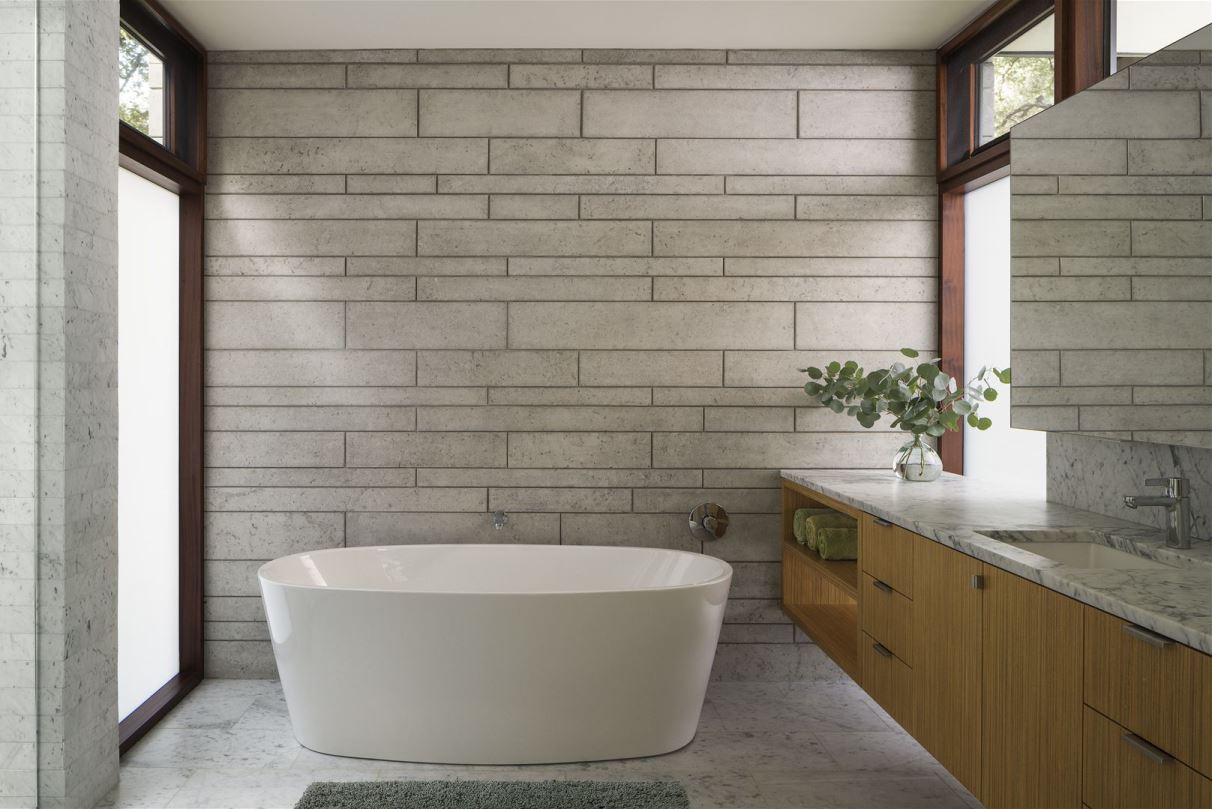 A spa bathroom is constantly fashionable. Bathrooms should be a haven from the outside world where people may relax and refuel. Lakeview residence in Austin, Texas by A Parallel Architecture
18. Lighting Decoration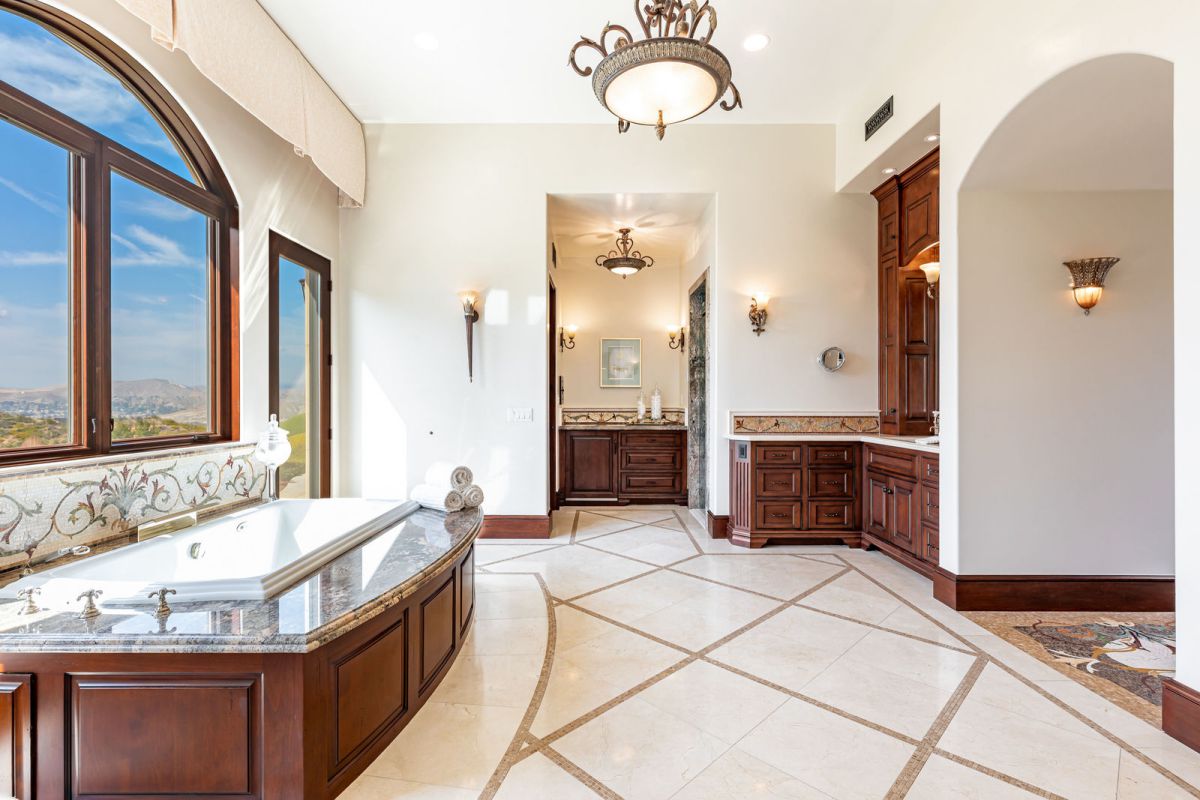 The bathroom has evolved into a great location for displaying ornamental lighting, from pendants to sconces and elaborate ceiling lights. Beautiful bathroom lighting may enhance the room's usefulness while also creating a calming ambience and adding a sculptural element. The Most Spectacular Custom Estate in Sand Canyon returns for $3 Million
19. Lighter Shades but Not White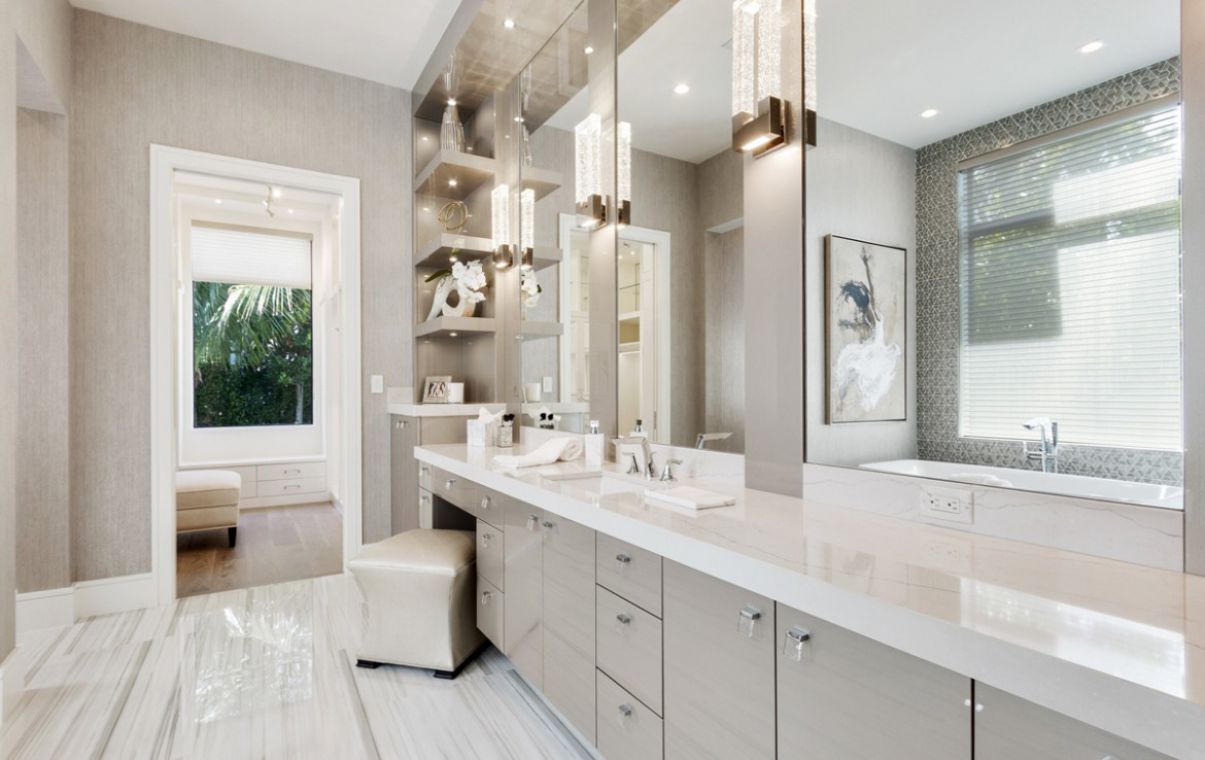 The all-white aesthetic is starting to lose popularity. Although people will still use lighter colors to balance interiors, they will tend to choose taupe, cream, light pink, and warmer woods instead. An Exceptional Silver Palm Residence listed for $6.4 Million
20. Elements Inspired by Nature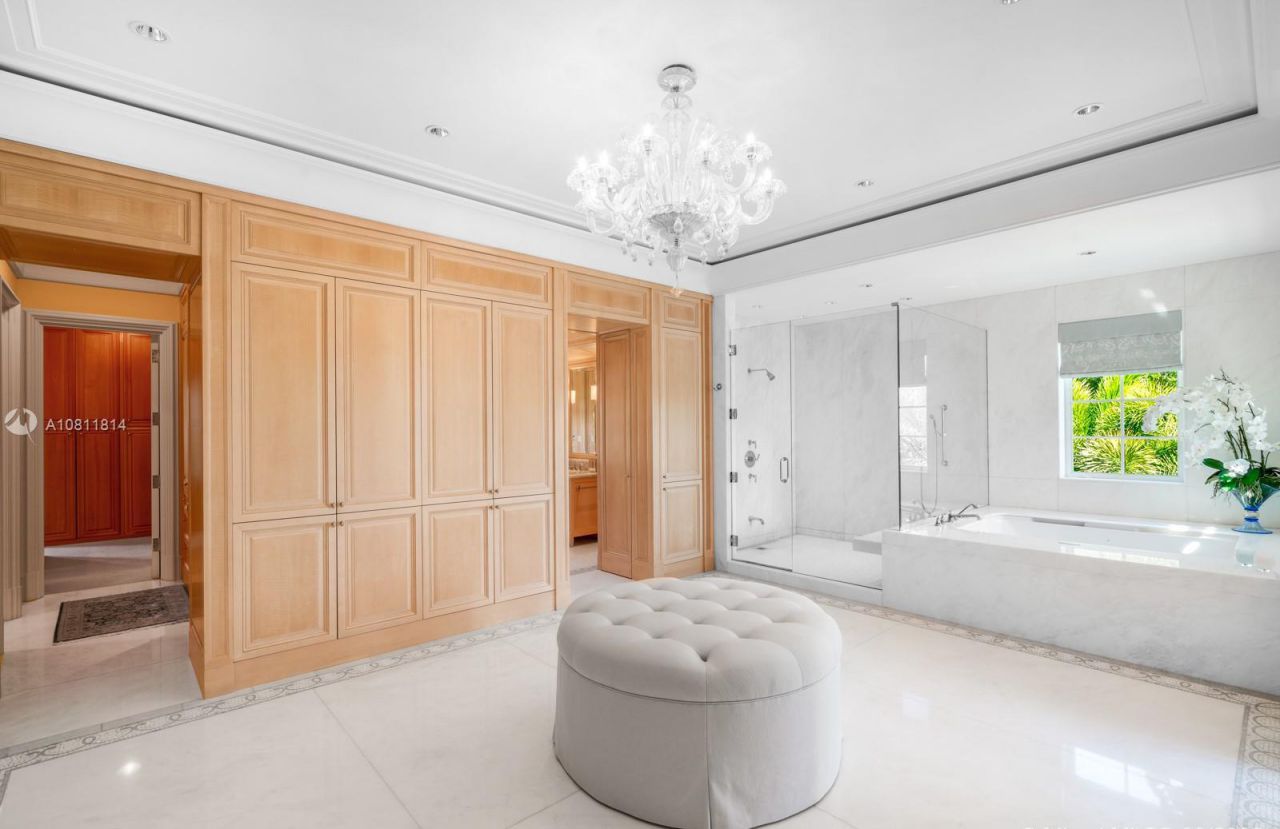 In 2023, I envisage tranquil settings and natural wood tones playing a major role in design. incorporating natural aspects from the exterior inside the house through the use of woods, concrete, plaster, rounded edges, and earthy colors. Luxurious Palladian Waterfront Villa in Coral Gables listed for $21.9 Million
The bathroom is the ideal place to exercise your imagination even if it is a room with a strong functional foundation. Bathroom design plans ought to be durable, but it doesn't mean you have to stick with stale finishes, fixtures, or fashions. Whether it's a new bathroom vanity, a fun wallpaper pattern, or the addition of contemporary bathroom décor, there are countless options to update your design (without doing a full overhaul). The perfect moment to find new bathroom inspiration, regardless of the size of your bathroom, is now that 2023 has only been past by one month. You're bound to find a trend this year that piques your interest, whether you prefer minimalist, modern, or rustic bathroom decor, or you're eager to explore an emerging design style. For more amazing ideas, you may look at the post Top Small Living Room Designs To Make The Most Of Your Space
More Ideas For Living Room:
---
Thousand of high quality images of Living room and more you can see at Livingroom Gallery.