The bedroom is always a place where you can easily design and coordinate colors and items to suit your personal taste. Whatever the overall style of your home is, your bedroom can be unique to express your personality and store your memories. Hopefully, these 26 bedroom images will give you some inspiration. There are thousands of other fantastic home design ideas at LUXURY PHOTO.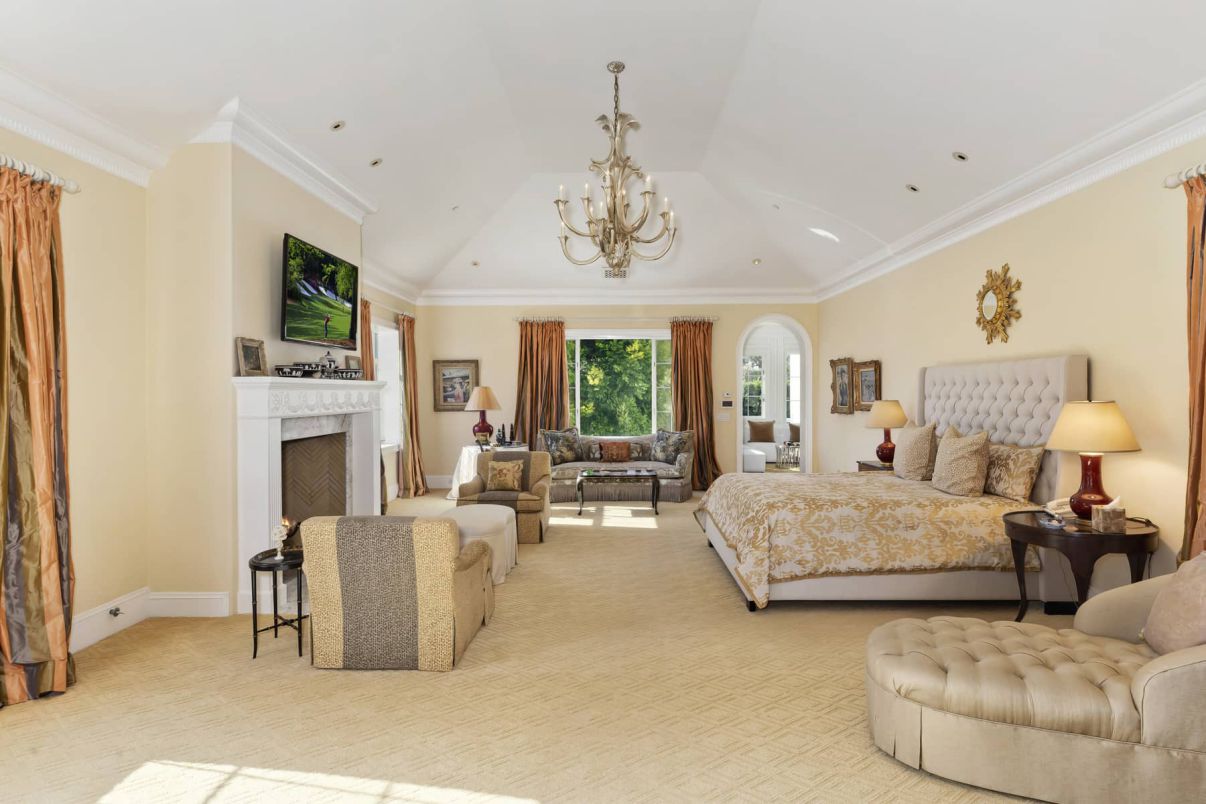 1 | The ceiling has a unique design that allows for more space in this bedroom. Los Angeles Mansion in Lower Bel-Air's Best Location listed for $63 Million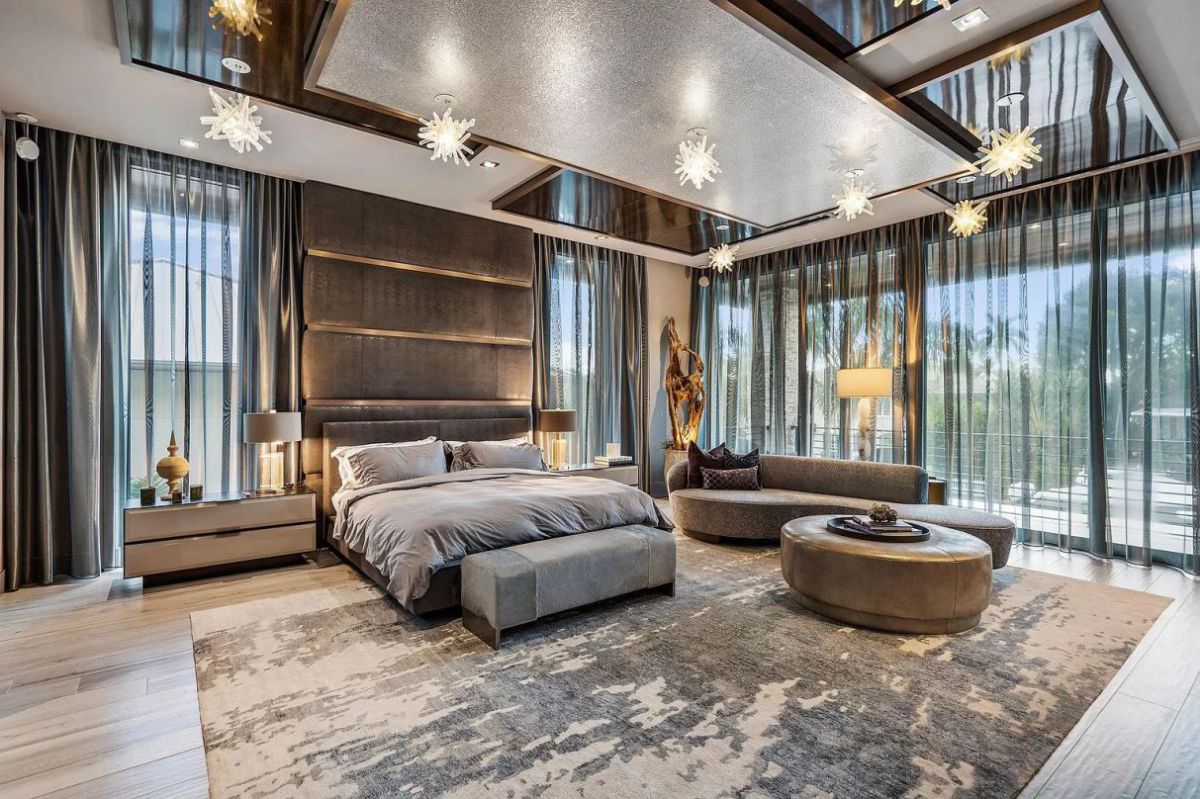 2 | The combination of glossy curtains and bed sheets is particularly eye-catching, especially when viewed in conjunction with the custom light pendants. Fort Lauderdale House with Unique Features Asks for $10.9 Million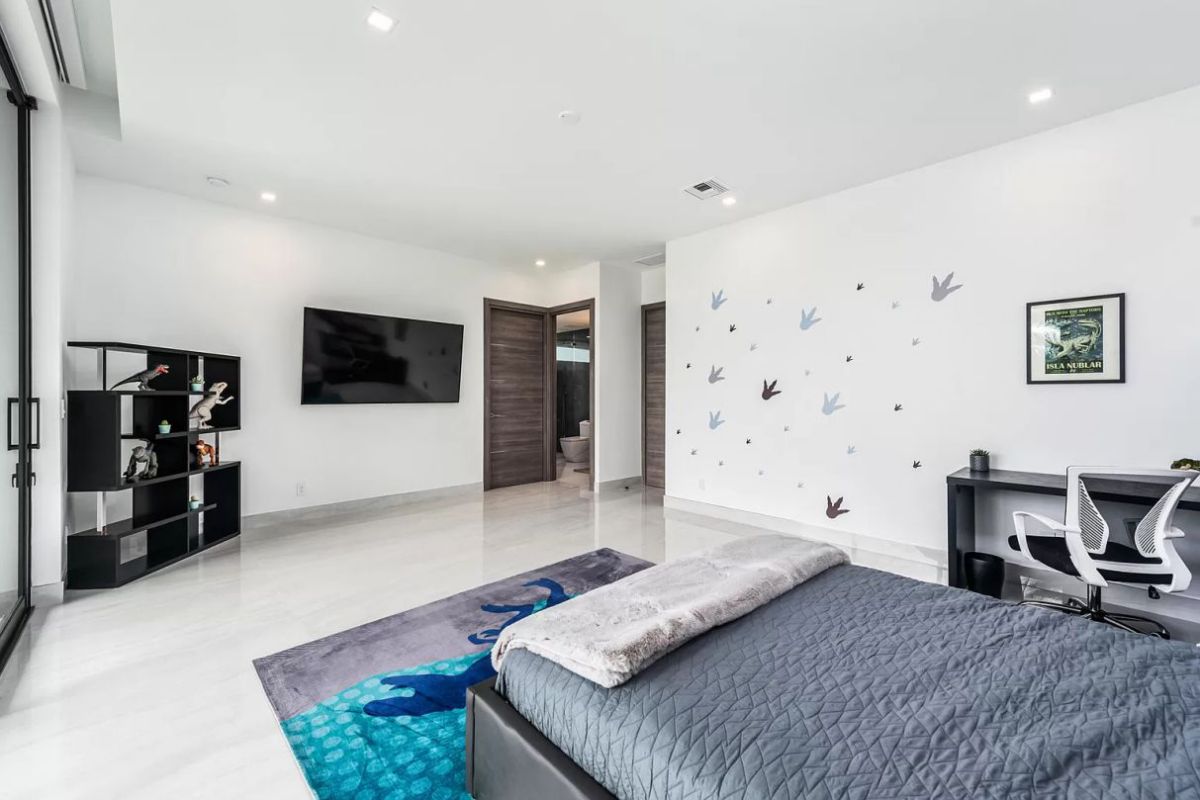 3| The black collection shelves and decorative motifs on the wall serve as a focal point for the white bedroom. Fort Lauderdale Custom Built Modern Home hits Market for $7.2 Million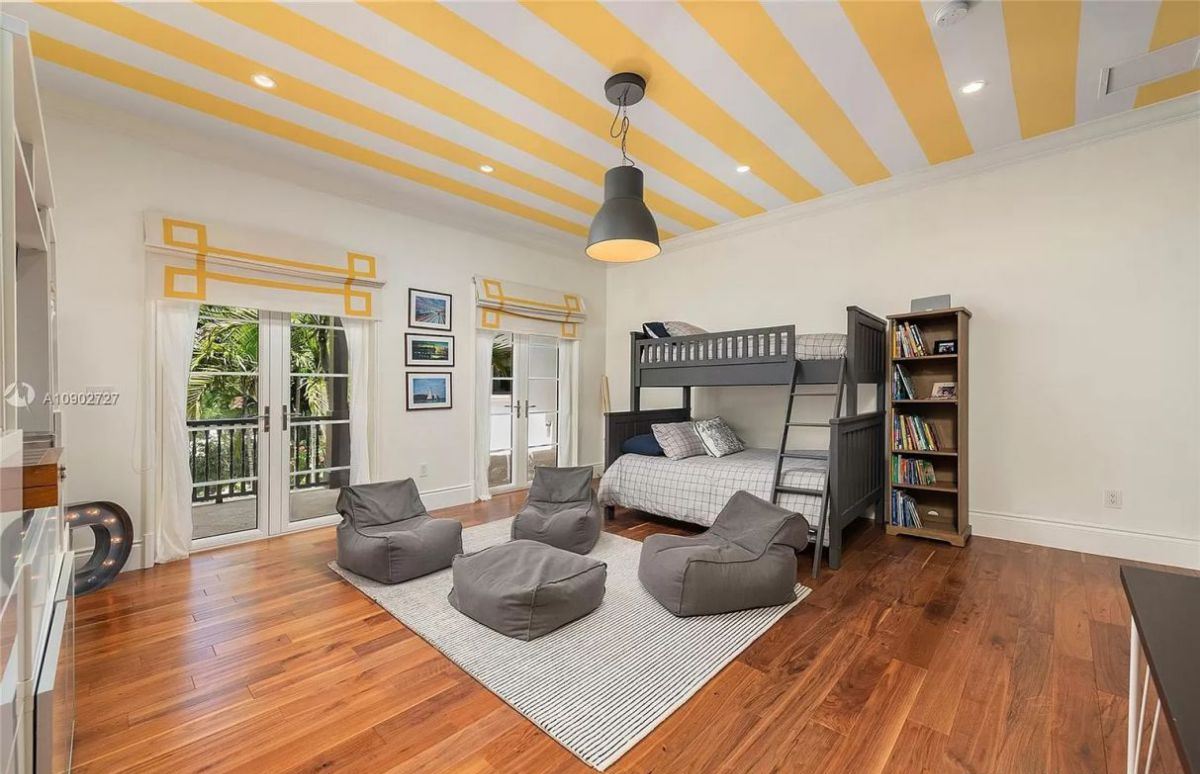 4| Because it is your private space, you can decorate it however you want. Take a look at this unique ceiling with unique paintings. Spanish Style Home in Miami Beach on Market asks for $15.9 Million
More Ideas for Bedroom: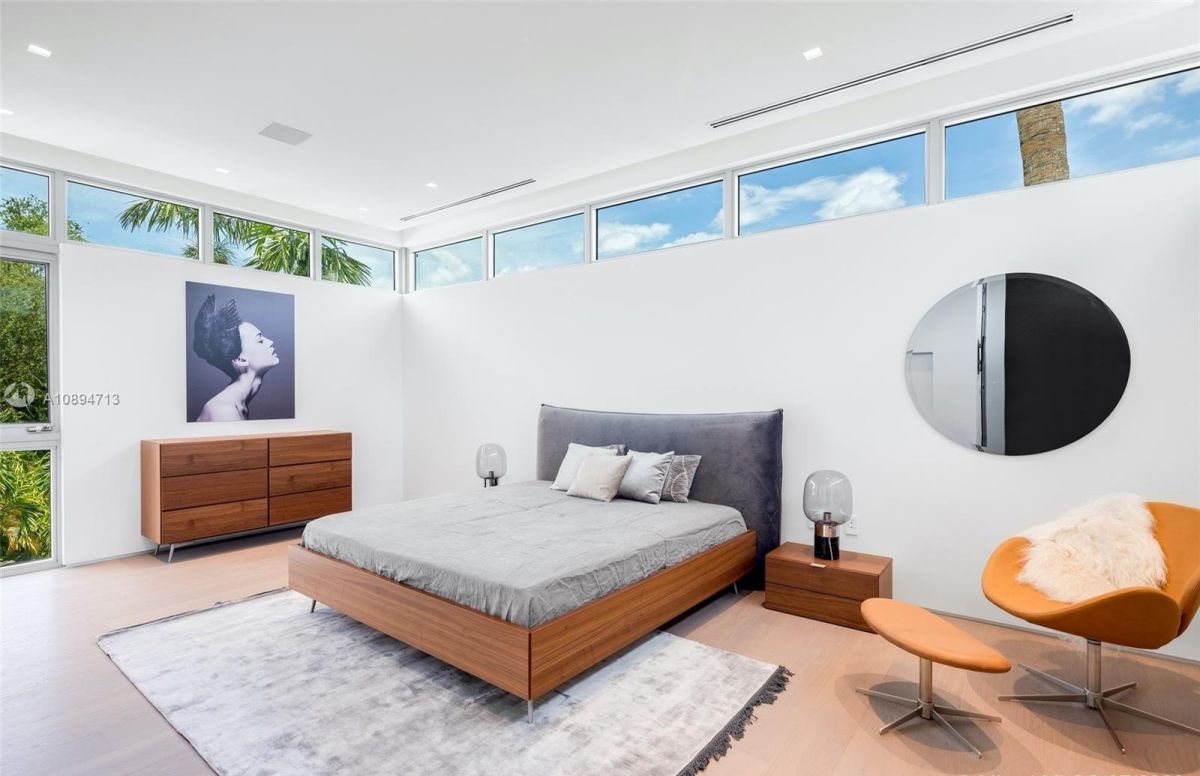 5 | This design, which takes advantage of natural light and refreshes the space, is unmistakably the work of an artist. Unparalleled Sabal Palm Modern House in Florida for Sale $20 Million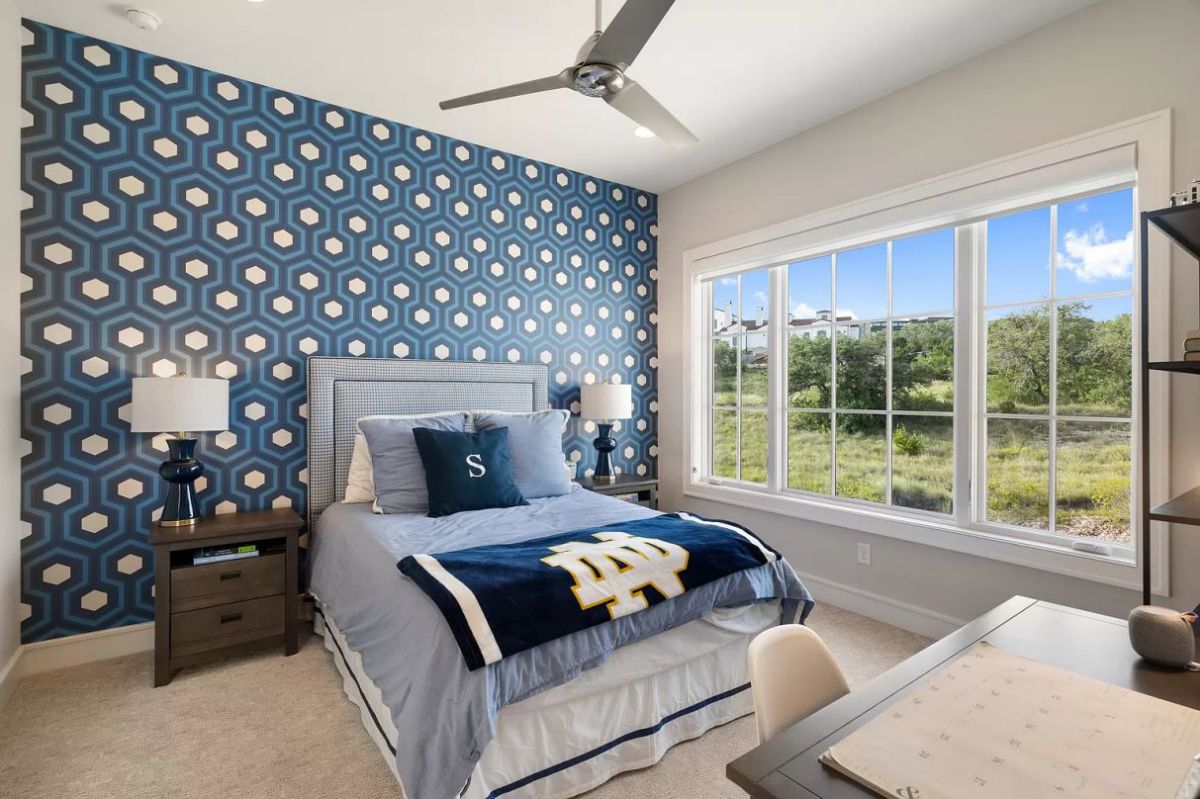 6 | It is not necessary to have a lot of furniture in a small bedroom; you can freely decorate the walls as if you were the owner of the space. Here is where you can check into the Mansion. Gorgeous Austin Home for Sale at $5 Million in Spanish Oaks Community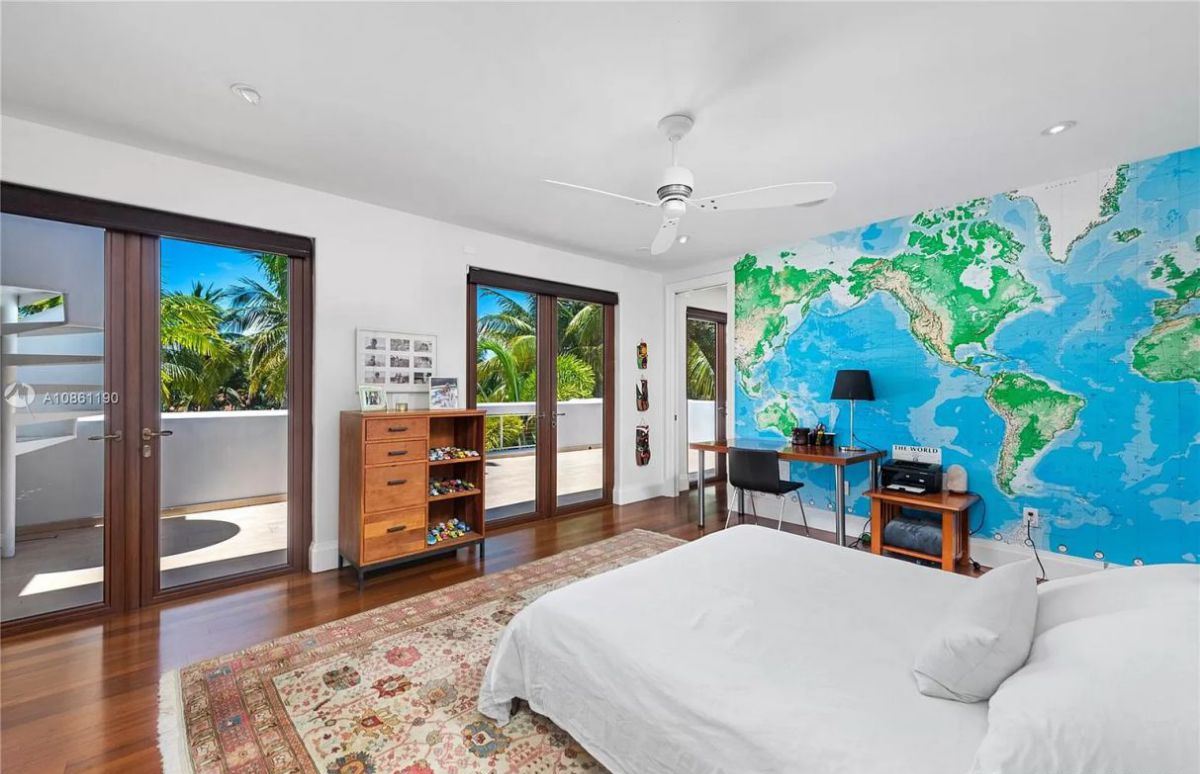 7 |Another painting wall for geography buffs. Modern Mediterranean Key Biscayne House for Sale at $7.8 Million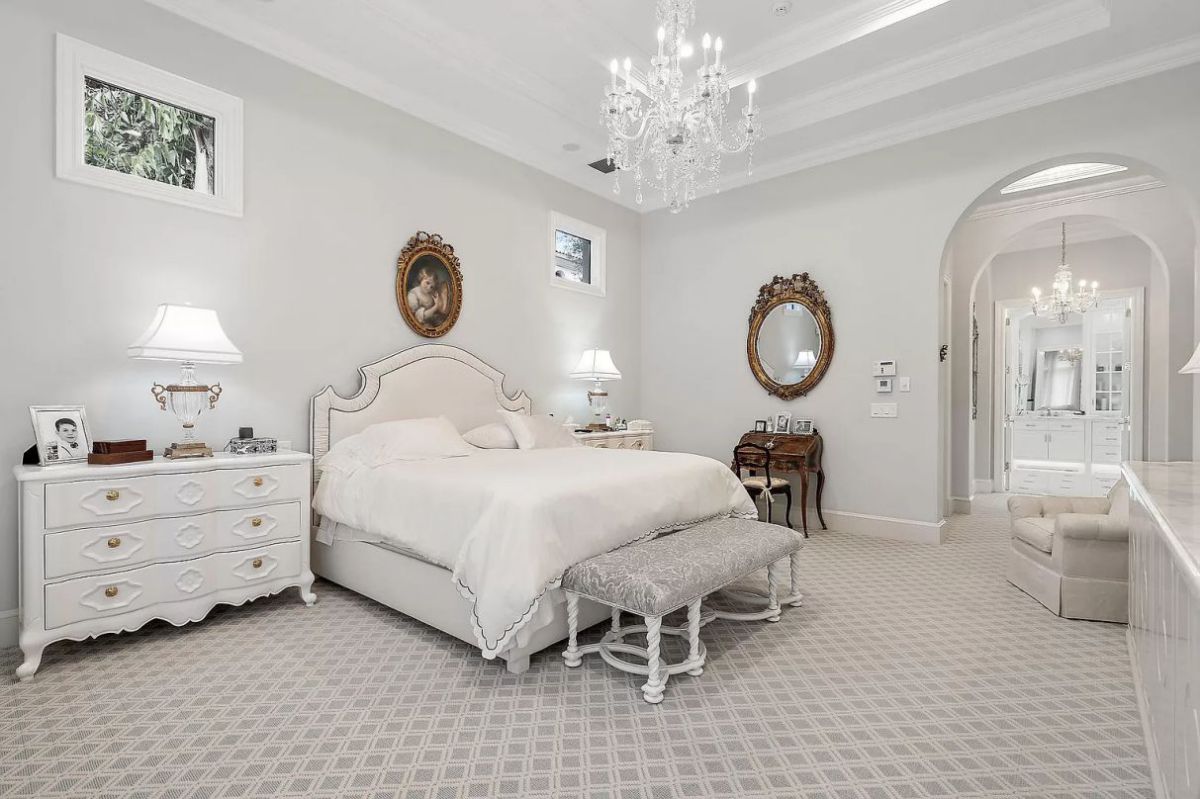 8 | Two words that come to mind when describing this bedroom are gentle and noble. From the bedside cabinet to the mirror, every detail has been carefully considered. Exquisitely Renovated Estate in Palm Beach Gardens for Sale 3.9 $Million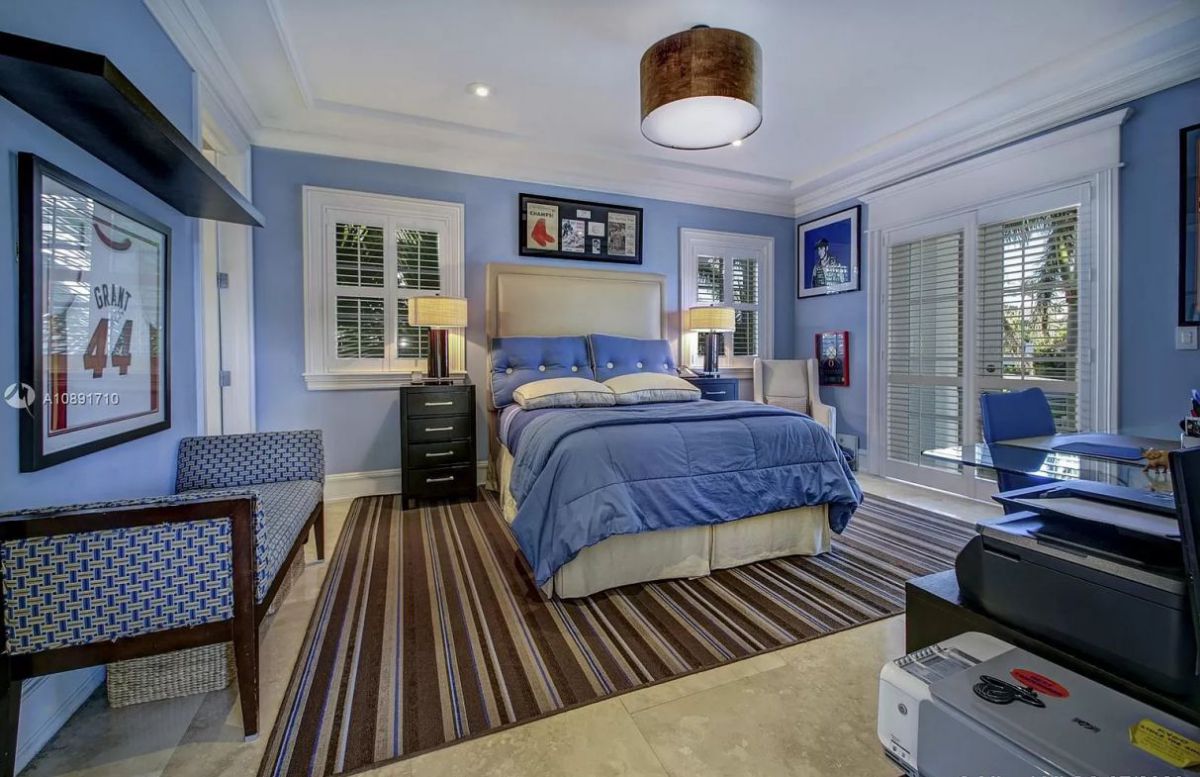 9 | Despite the fact that there are many items in the bedroom, it is still neat due to the clever arrangement. $8.5 Million Venetian Island Modern Estate offers the Ultimate of Luxury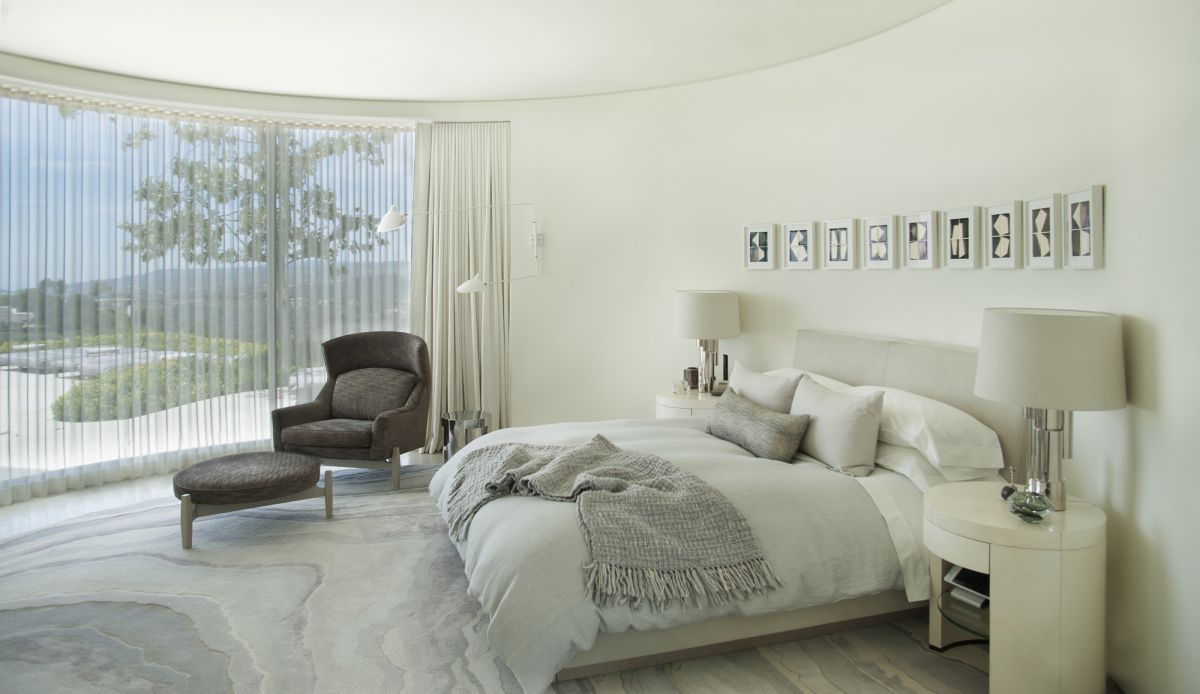 10 | This bedroom is designed with curved designs, which goes beyond standard designs. Trousdale Estates Contemporary Home by Dennis Gibbens Architects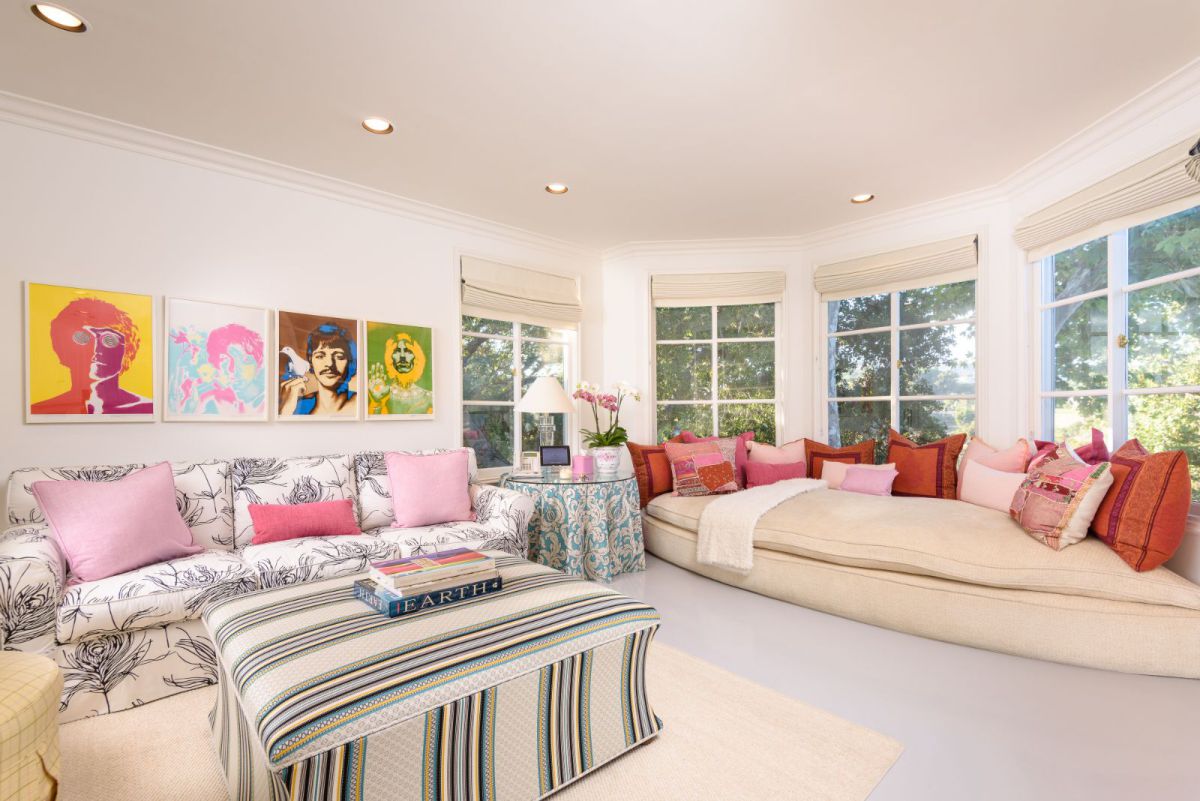 11 | Especially from the architecture to the main items and wall decorations. $28 Million The Norman Lear Estate on 8.29 Acres of Impeccable Grounds
More Ideas for Living room: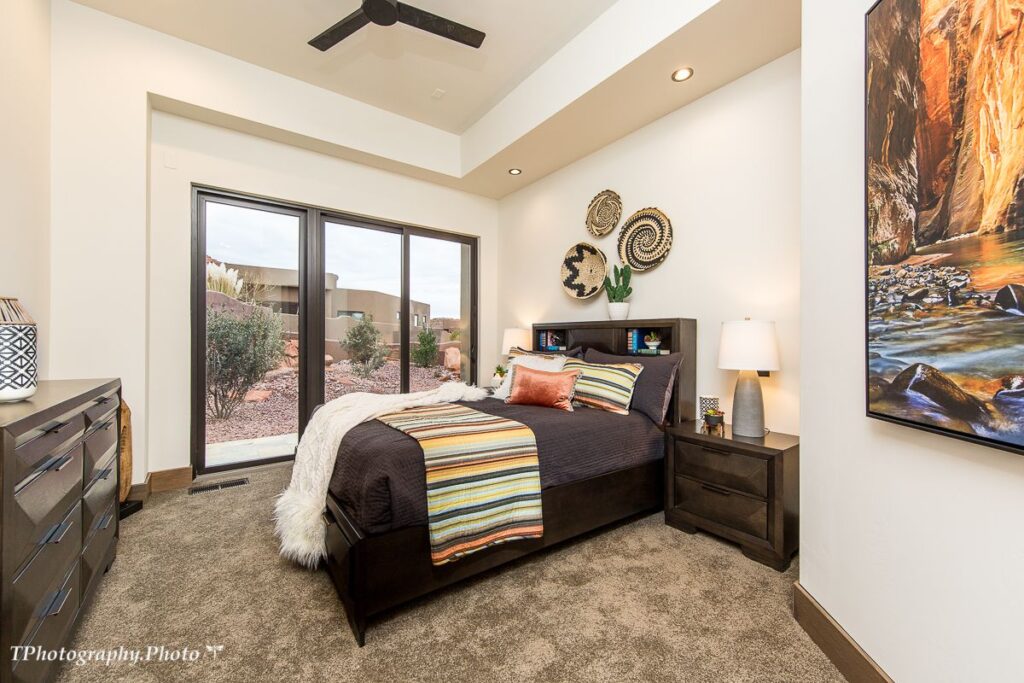 12 | Using small decorative items, soften the angular design of the bedroom. Snow Canyon Residence in Salt Lake City, Utah by McQuay Architects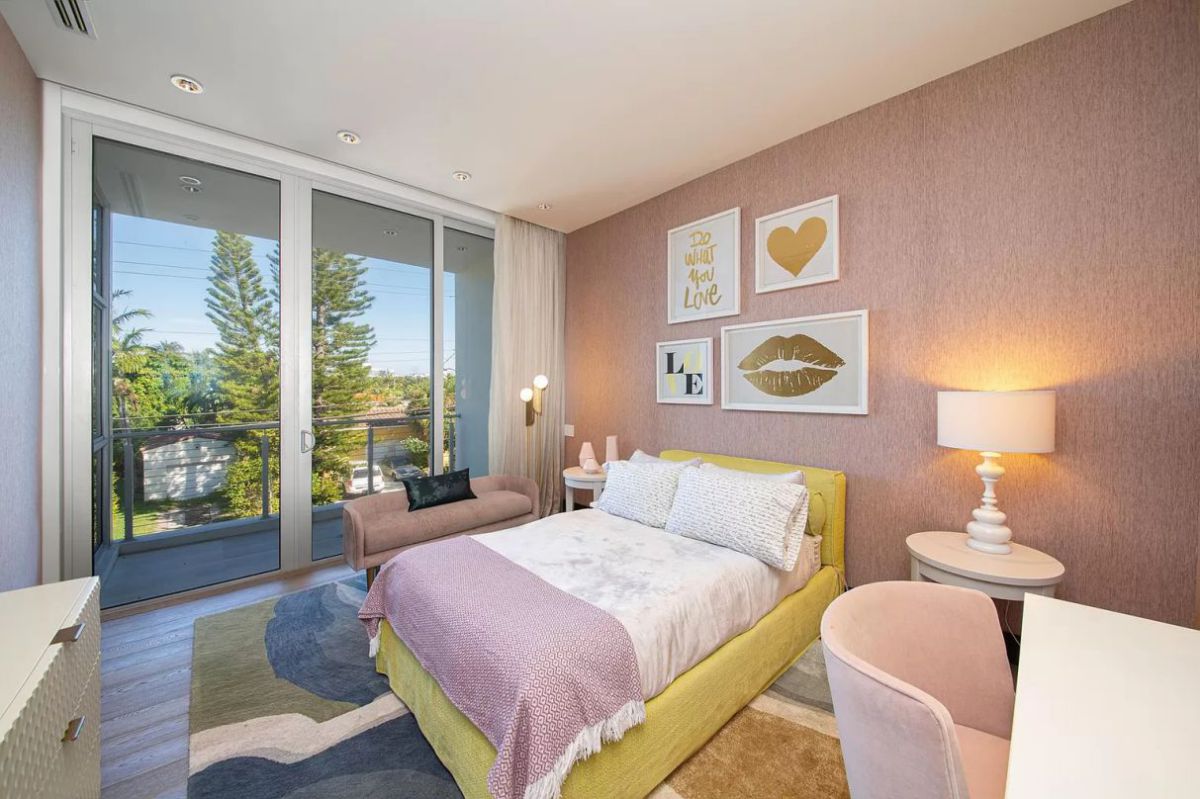 13 | Make the bedroom more interesting by using a pleasing combination of colors and lighting. Modern Waterfront Home in Miami Beach on Market for $6 Million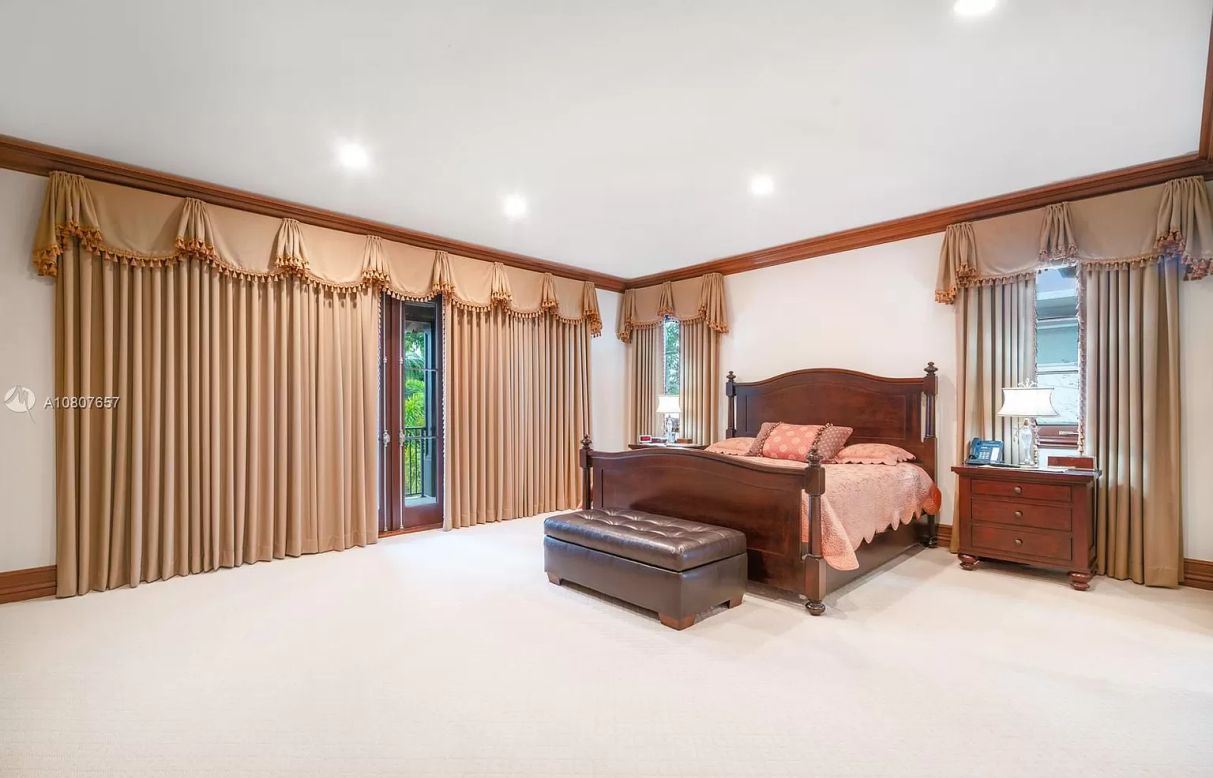 14 | Even though there is a very large bedroom, many people do not like having a lot of things in it. Broadview Italian Residence in Bay Harbor Islands for Sale at $13.8 Million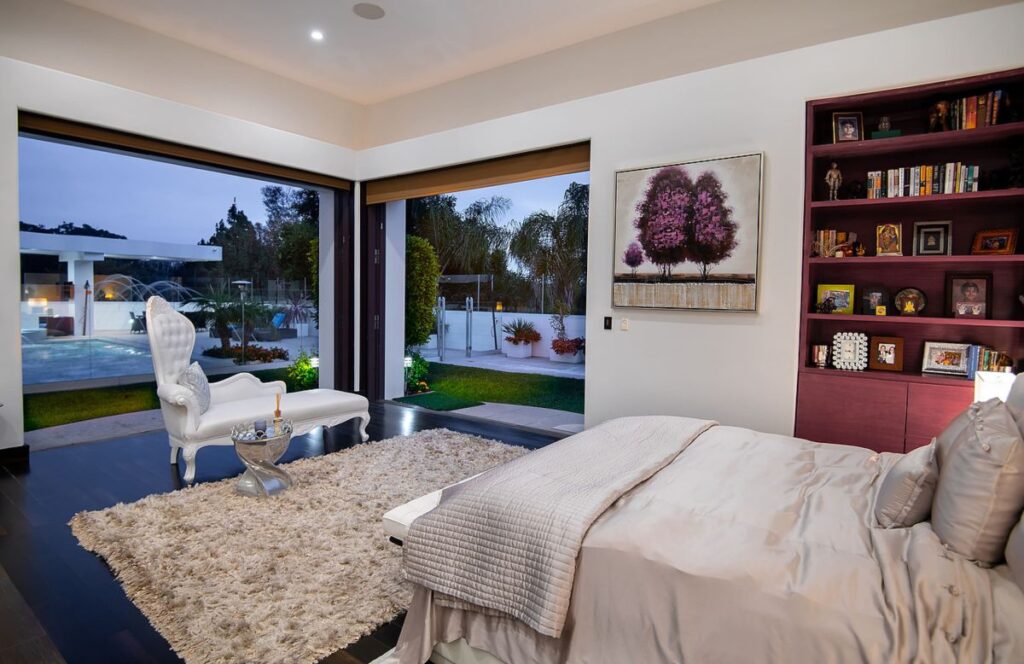 15 | It is very simple to mix colors in a white bedroom, such as by using bold purple bookshelves. A Dynamic Architectural Estate in Pacific Palisades for Sale at $16 Million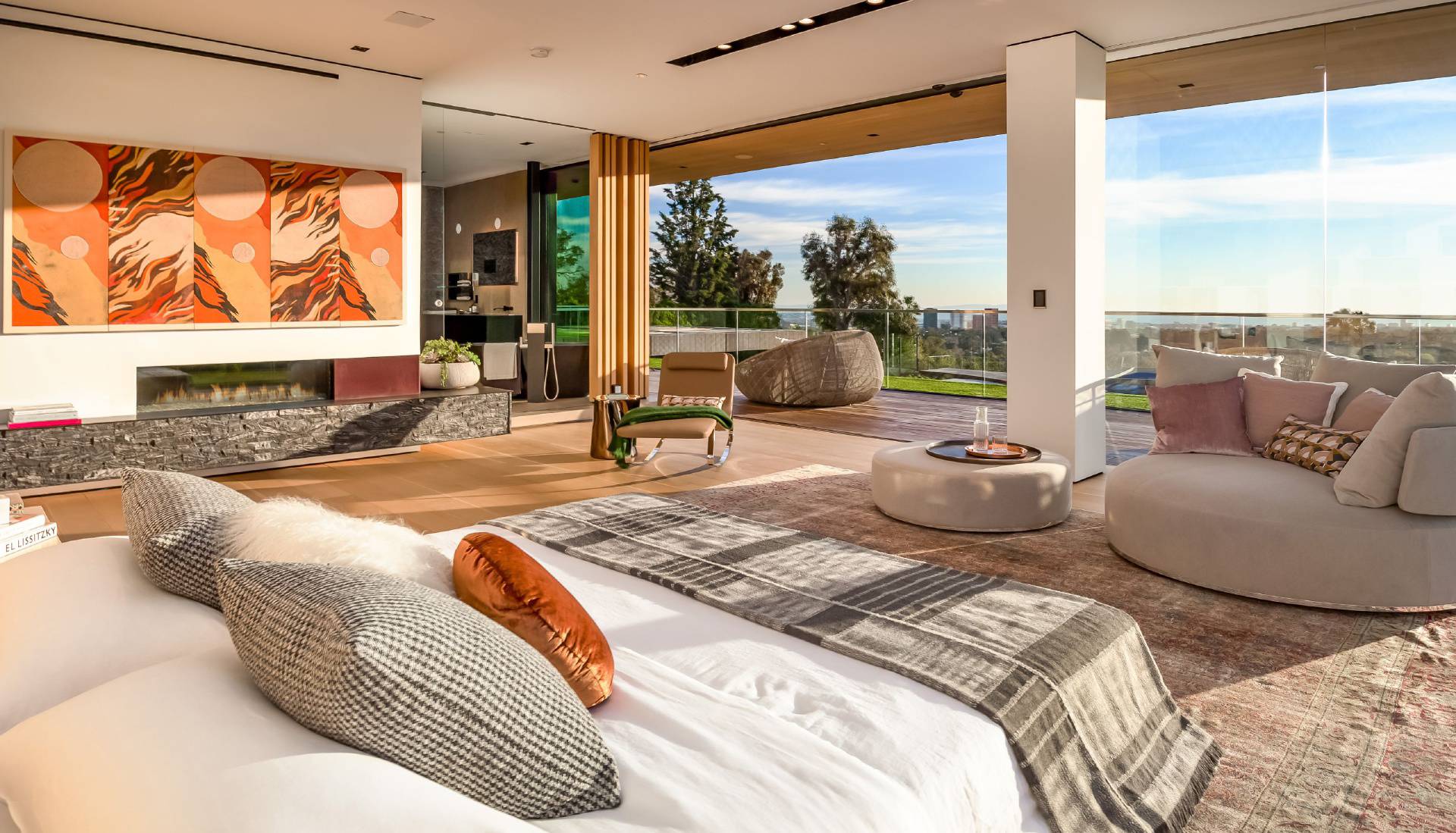 16 |You can unwind on the sofa, chair, or bed, or even outside. Bentley Circle Modern Mansion – The pinnacle of luxury living in Los Angeles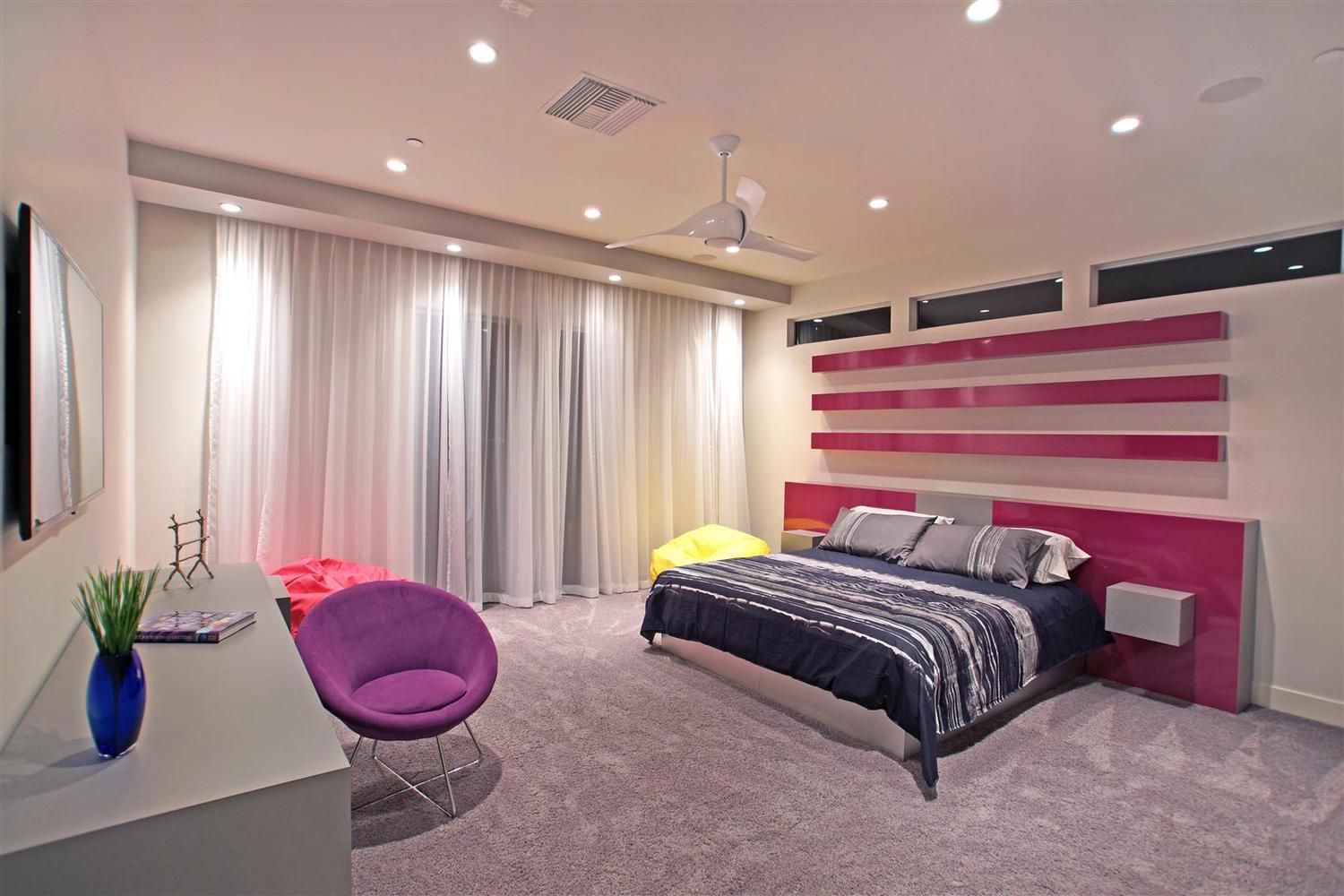 17 | A vibrant bedroom with a one-of-a-kind design, from the ceiling fan to the bed headboard. Fabulous Meadowhawk Lane Modern Home in Las Vegas by Mark Tracy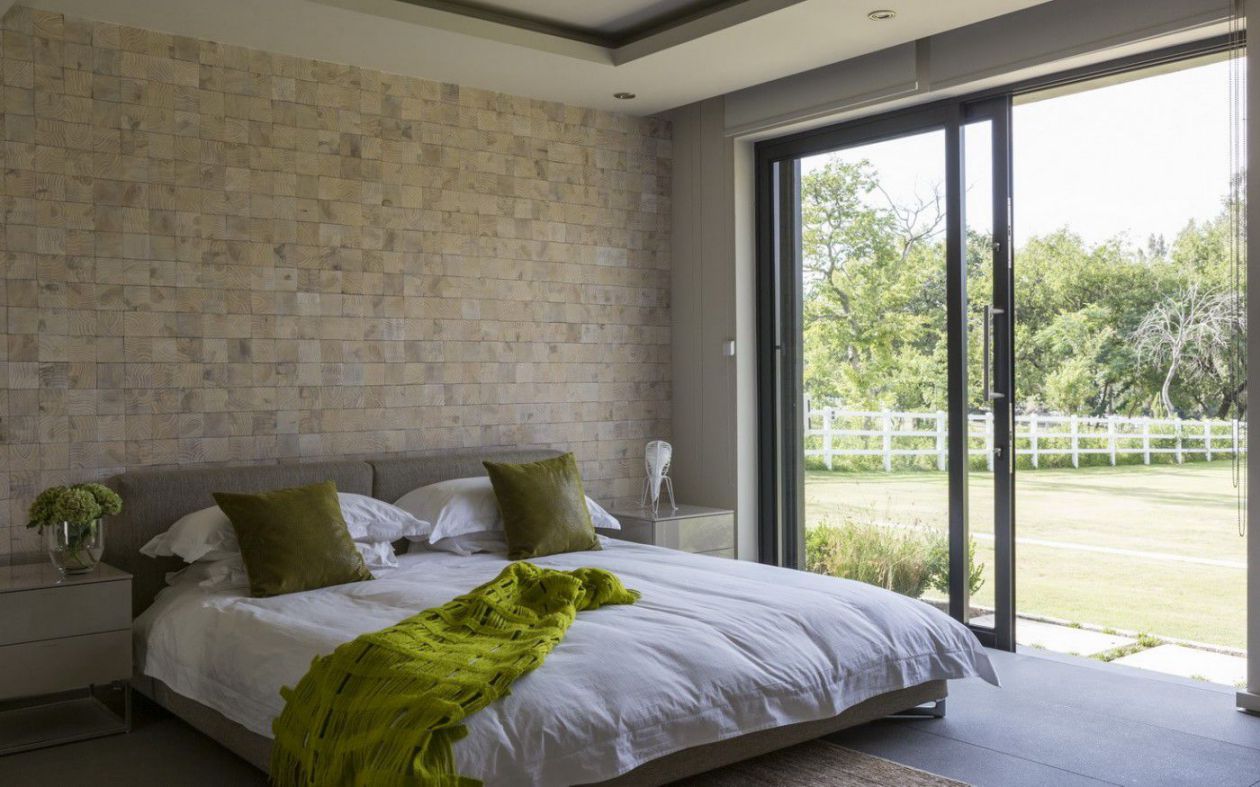 18 | Consider using a brick wall in your bedroom. Contemporary House in South Africa by Nico van der Meulen Architects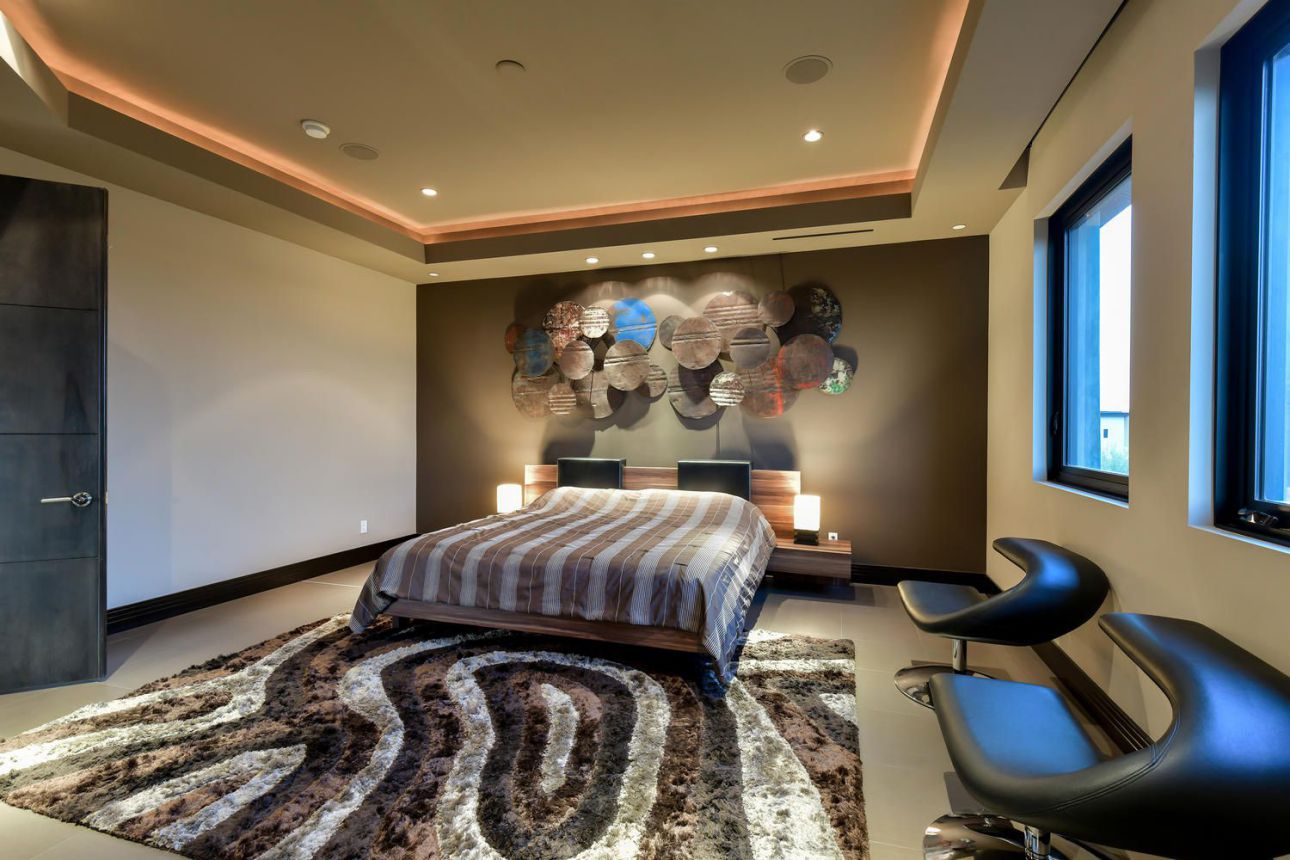 19 | From these two black chairs, you can enjoy view through the window. Painted Feather Way Modern Masterpiece in Las Vegas
More Ideas for Kitchen: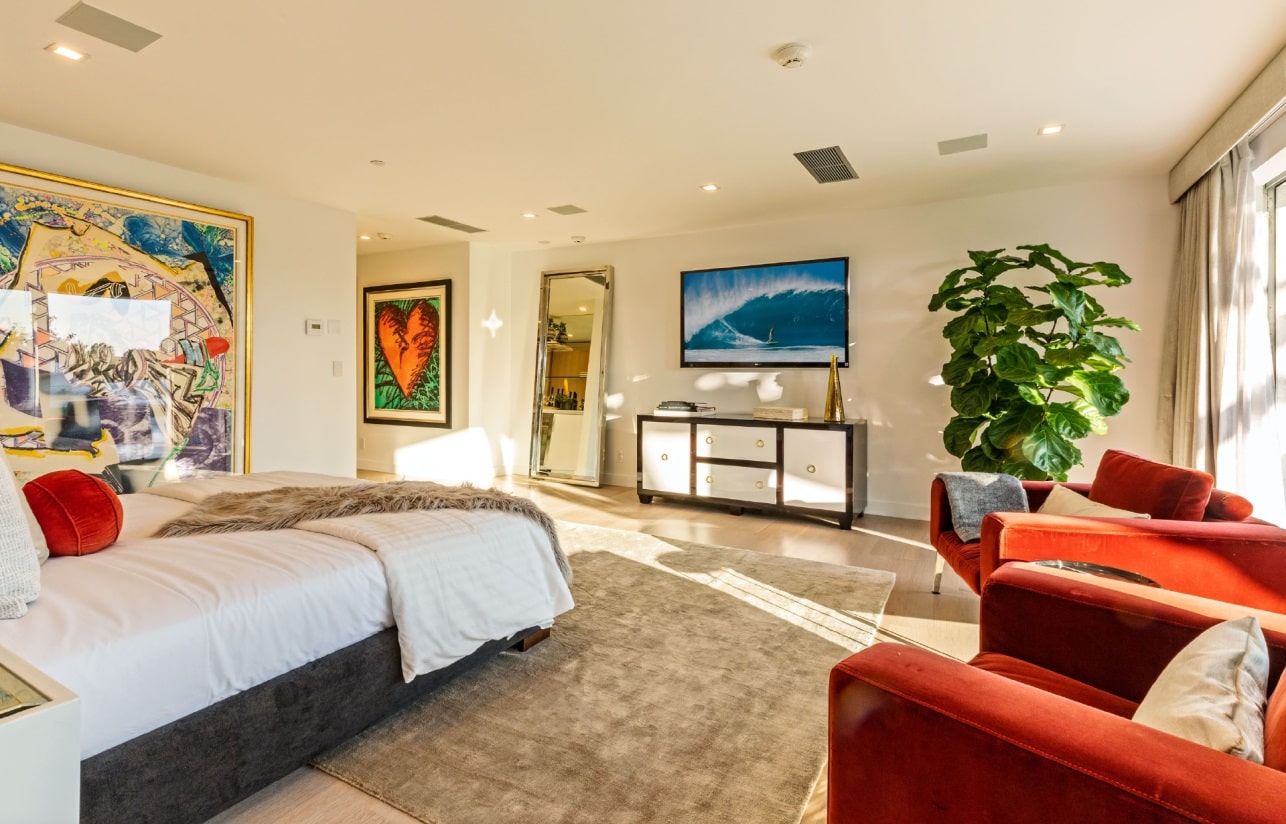 20 | Use green plants to balance out the room's bright colors, such as the orange sofa set. Inside A $15,995,000 Beverly Hills Contemporary listed by Williams Williams Estates Group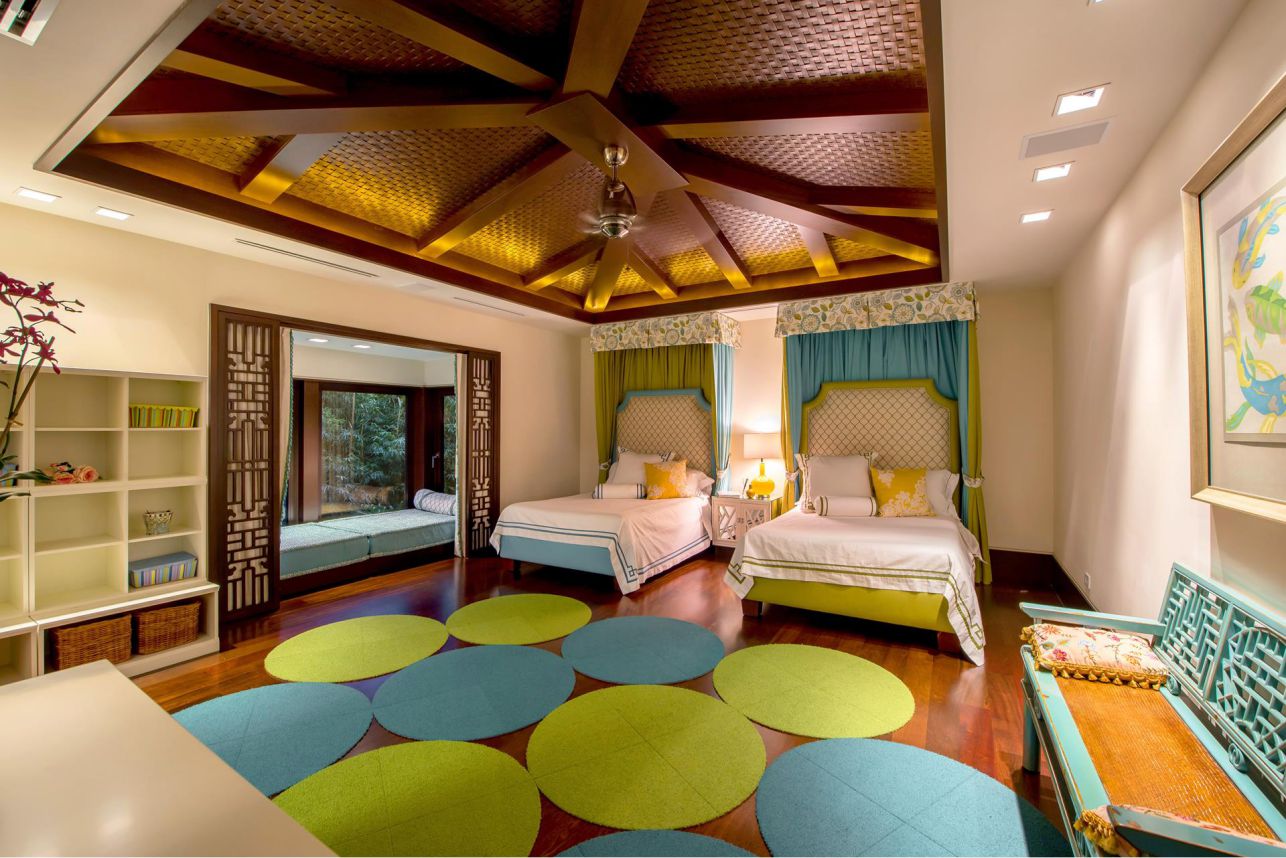 21 | Use a wooden ceiling, the style of the main doors, and some round rugs on the floor to give the luxury bedroom a traditional feel. Furthermore, the bed's curtains and colors are unique. Tour of Ultra-luxury Harbor Point Mansion with Premier Ultimate Privacy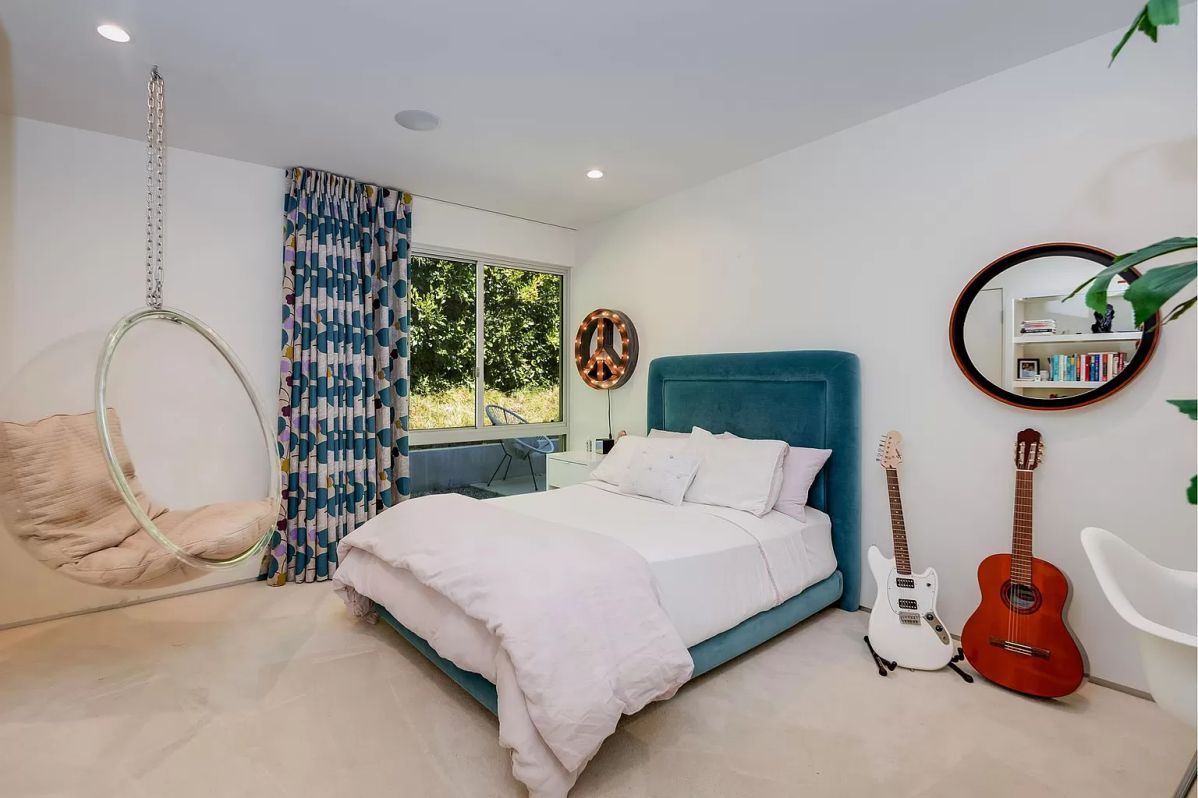 22 | A hanging chair can brighten up a room and provide a cozy spot to read a book. $10 Million Beverly Hills Architectural Estate with Panoramic Ocean and City Views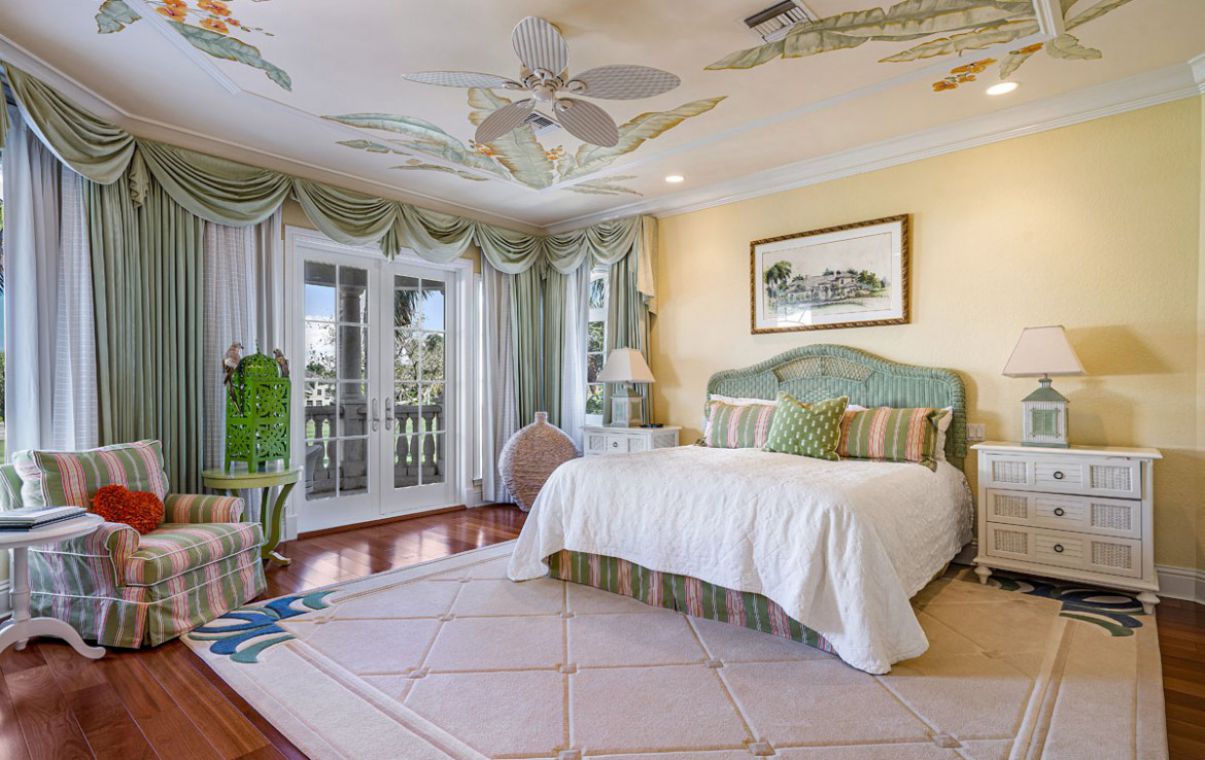 23 | With silk curtains and decorative motifs in the ceiling corners, you can fly and be romantic. 329 Royal Palm Way, Boca Raton on Market for $4.4 Million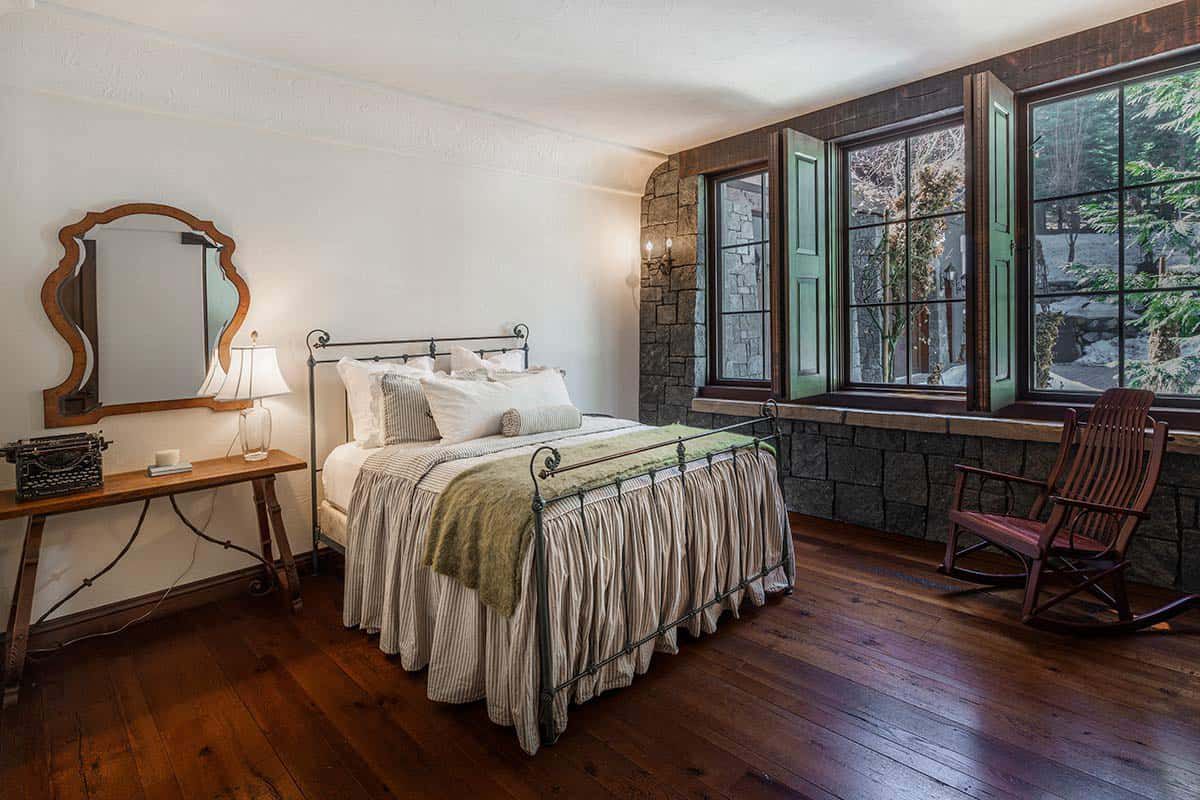 24 | Gray brick walls, simple large windows, and a metal bed exude an aristocratic classic style. The room's atmosphere is also enhanced by the rocking chair and mirror. Valhalla Drive Residence in Martis Camp on Market for $6.3 Million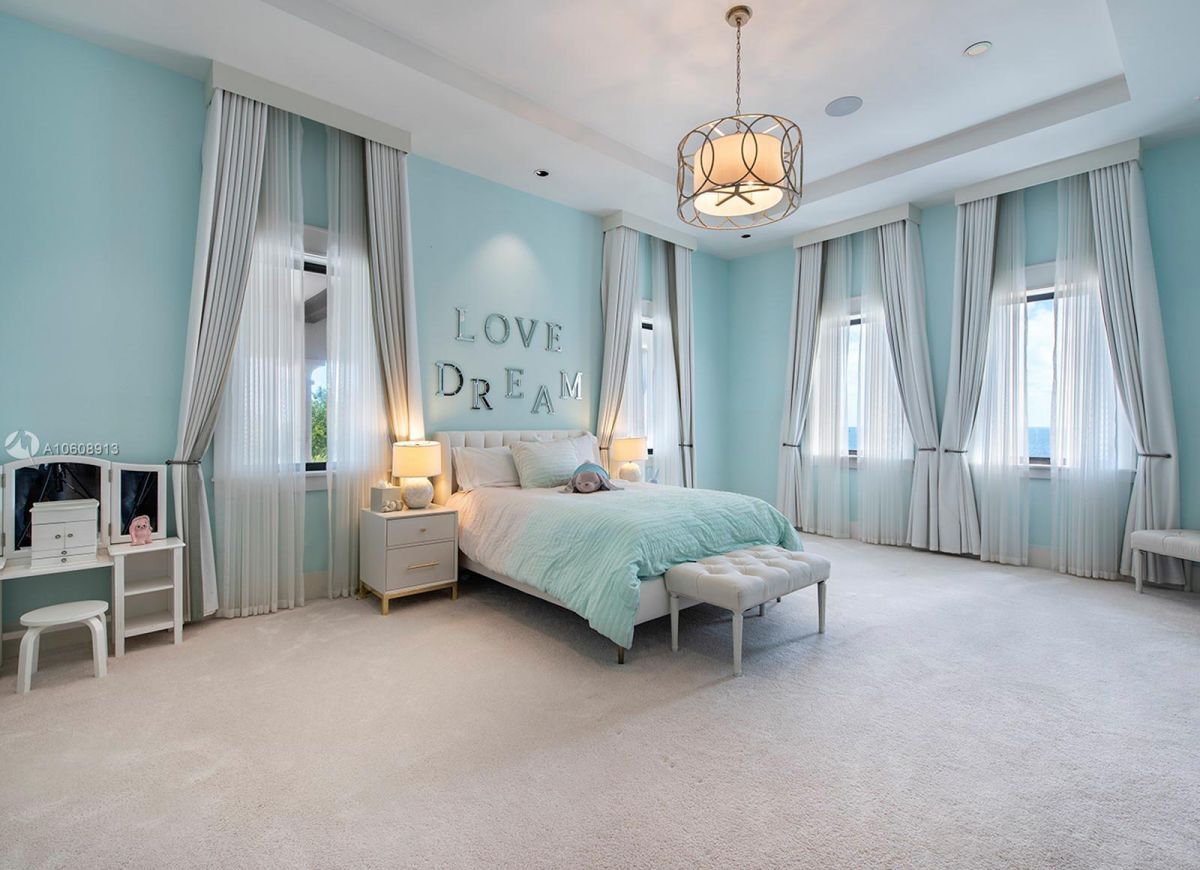 25 | Today's popular trend is to decorate with your favorite phrases. $34 Million Exquisite Waterfront Mansion on Tahiti Beach Island for Sale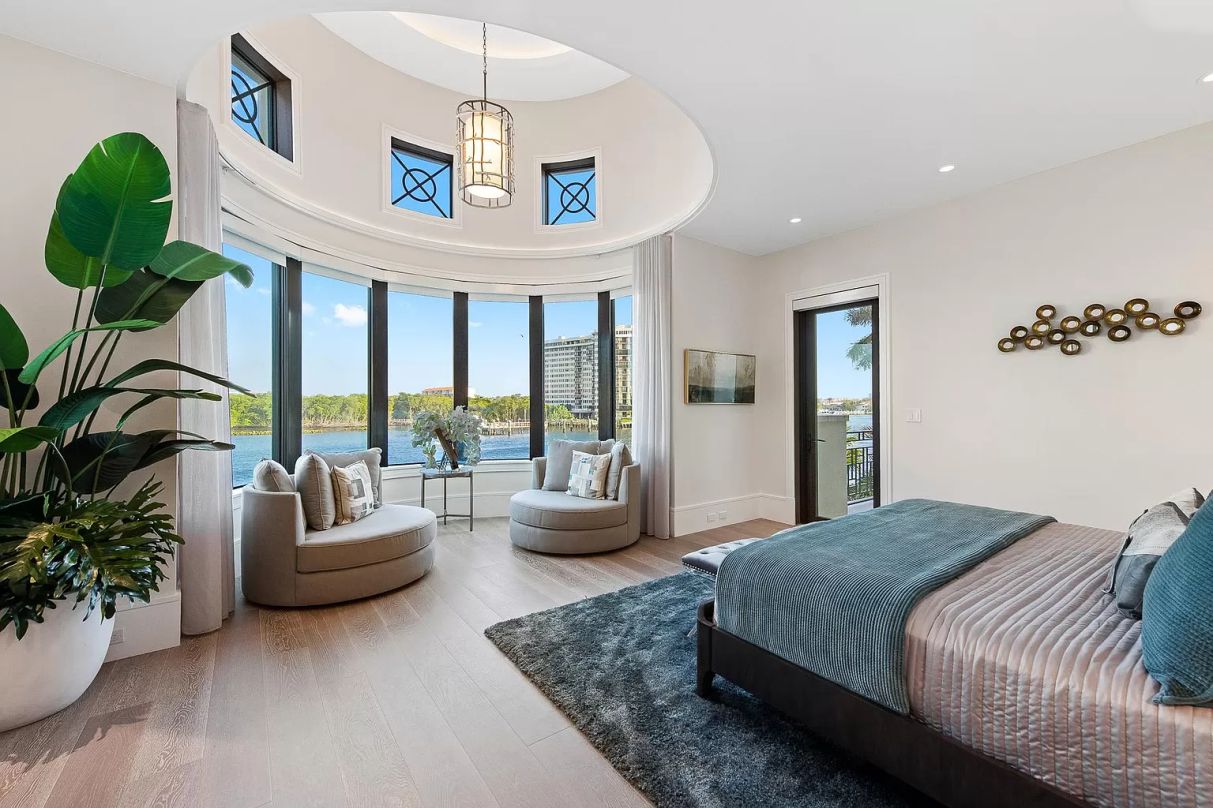 26 |Do you like how this bedroom connects to another floor? It will be light and airy, but not too quiet. The Widmer Harbour Estate in Boca Raton for Sale at $10.8 Million
---
Thousand of high quality images of Bedroom and more you can see at Bedroom Gallery.